Del Sol Whale Shark Photography Workshop – July 25 + July 26
We are blessed to be in one of the most amazing water systems of the entire planet: the Caribbean Sea. In the summer, off the coast of Cancun and Isla Mujeres Mexico the waters become home to the biggest fish in the world: whale sharks.  This is our Whale Shark Photography workshop.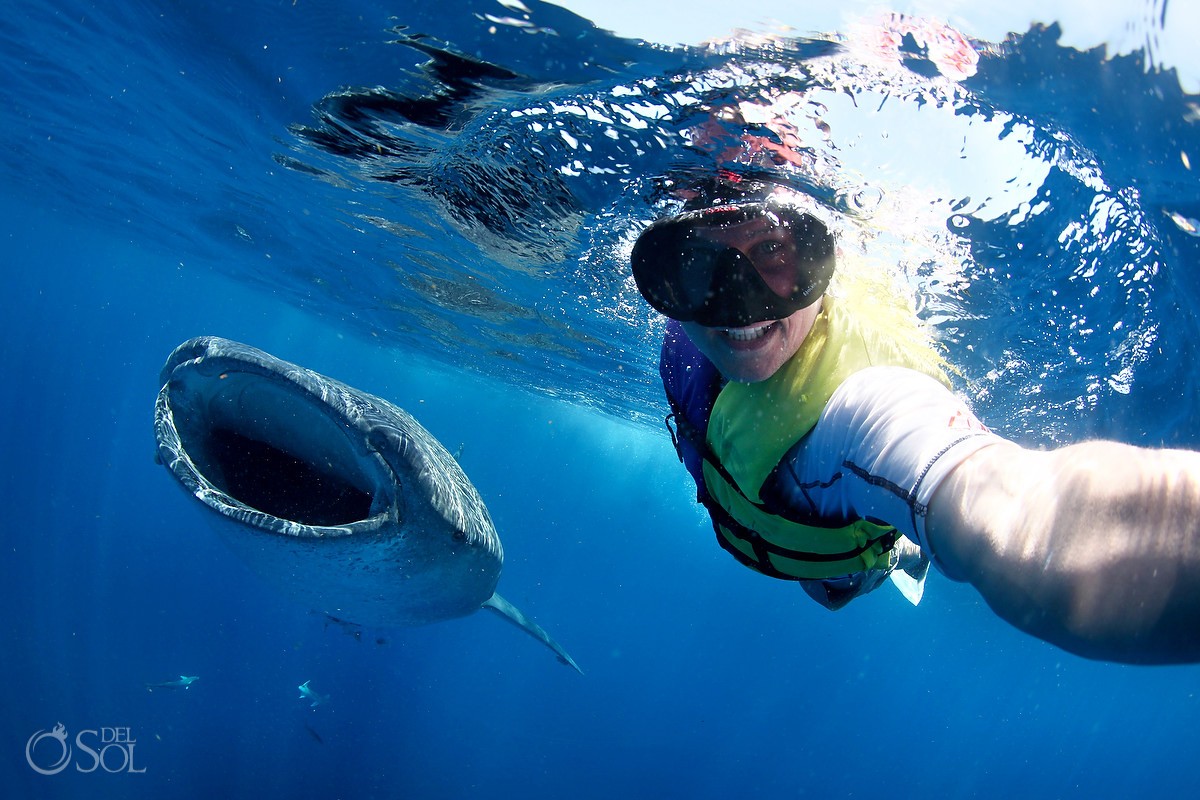 In North America, the coastal waters and currents cause a phenomena where the natural world literally becomes a spectacle. For the last decade we have been lucky enough to swim with whale sharks every summer.  This has helped us refine our techniques for having the most amazing experience and getting killer shots!  Now we want to share our experience with you with our Del Sol Whale Sharks Photography Workshop.
Learn in the field and post production techniques to create amazing images. The Del Sol Whale Sharks Photography Workshop will take you from the conception of your idea all the way through editing and final presentation.
Our Whale Sharks Photography Workshop is led by two business professionals who specialize in making and editing amazing images:
RC is an award winning photographer, podcast host, educator, and the author of 5 best selling books on Photography, Photoshop, Lightroom, and HDR. He is a highly sought after public speaker, presenting to corporations and creative students at seminars and workshops around the world. Clients include Intel, Dell, Canon, Samsung, Nokia, Price Waterhouse Coopers, among others. To see RC's latest courses online, please visit http://aboutrc.com
A Co-Founder of Del Sol Photography and an avid lover of photographing all things in the natural world.  Matt lives in the state of Quintana Roo Mexico since 2005 and is a frequent visitor to the whale sharks in Cancun and Isla Mujeres.  His whale shark images are featured in Lonely Planet he loves to do crazy projects like swim with manta rays with men in suits.   He also loves to swim at the Cancun Underwater museum and the Riviera Maya cenotes.
---
Swim with whale sharks guided and taught by professional photographers
July 25 & July 26
Inclimate Weather Day July 27
July 27 *if July 25 is a bad day at sea and the port is closed or not recommended for travel, we can adjust the workshop dates to go to sea on July 26 and second day of review on July 27.
Day 1 (July 25): (8am-5pm): 3-5 hours in the whale shark zone
Matt Adcock review of technique and compositions

RC Conception part of the photographic experience

Private boat for our group

captain and first mate. We have limited slots available: maximum 7 students on the boat.

guide per 2 people

Shark day: Snacks, water and ceviche prepared by the captain on the boat

Underwater camera rental available

Any awesome photos of you with the whale sharks that Matt captures!
Day 2 (July 26): (8am -12pm) 
RC Conception Lightroom / processing class and review 

Matt Adcock review of technique and compositions
The cost for the Del Sol Photography whale shark workshop is 1250 USD
A few extra details….
Flight and transportation costs to and within Mexico are not included
Accommodation is 

not included. You will need 2 days place to stay on Isla Mujeres.  AirBnB is a very good option and below are a few hotel options.

*The workshop can be in SPANISH and ENGLISH.
---
Hotel Recommendations
$$$ http://www.playamedialuna.com/
$$ http://cabanasmariadelmar.com/
$ http://www.elmilagrobeachhotelandmarina.com/contact-us
Close