Dreams Natura Weddings
A fashion forward family friendly resort built around the concept of Nature and the Mayan Jungle
Dreams Natura Riviera Cancun is a brand new family-friendly all-inclusive resort from AMResorts.
Inspired by the surrounding Mayan jungle, Dreams Natura offers a unique Unlimited-Luxury® experience.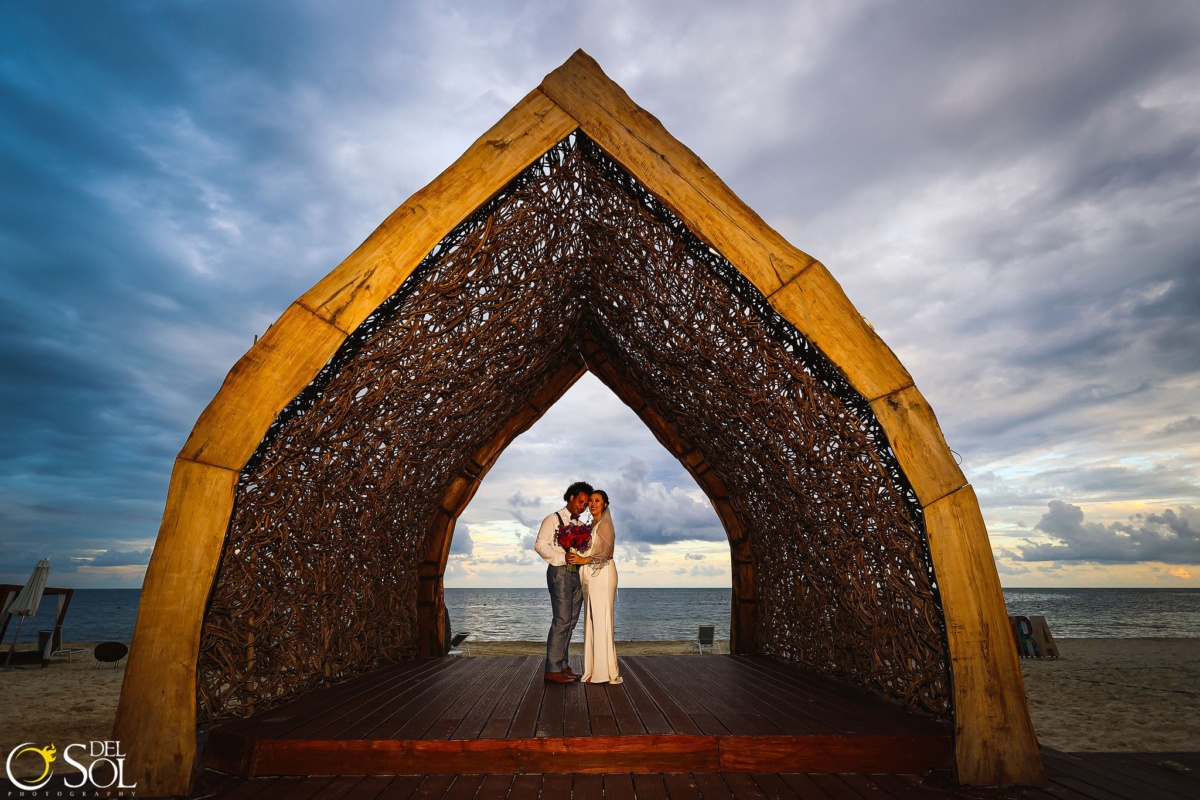 There are 553 rooms facing the ocean. and Dreams Natura is just 15 minutes transfer from Cancun International Airport, 30 mins to Cancun downtown and 45 mins to Playa del Carmen.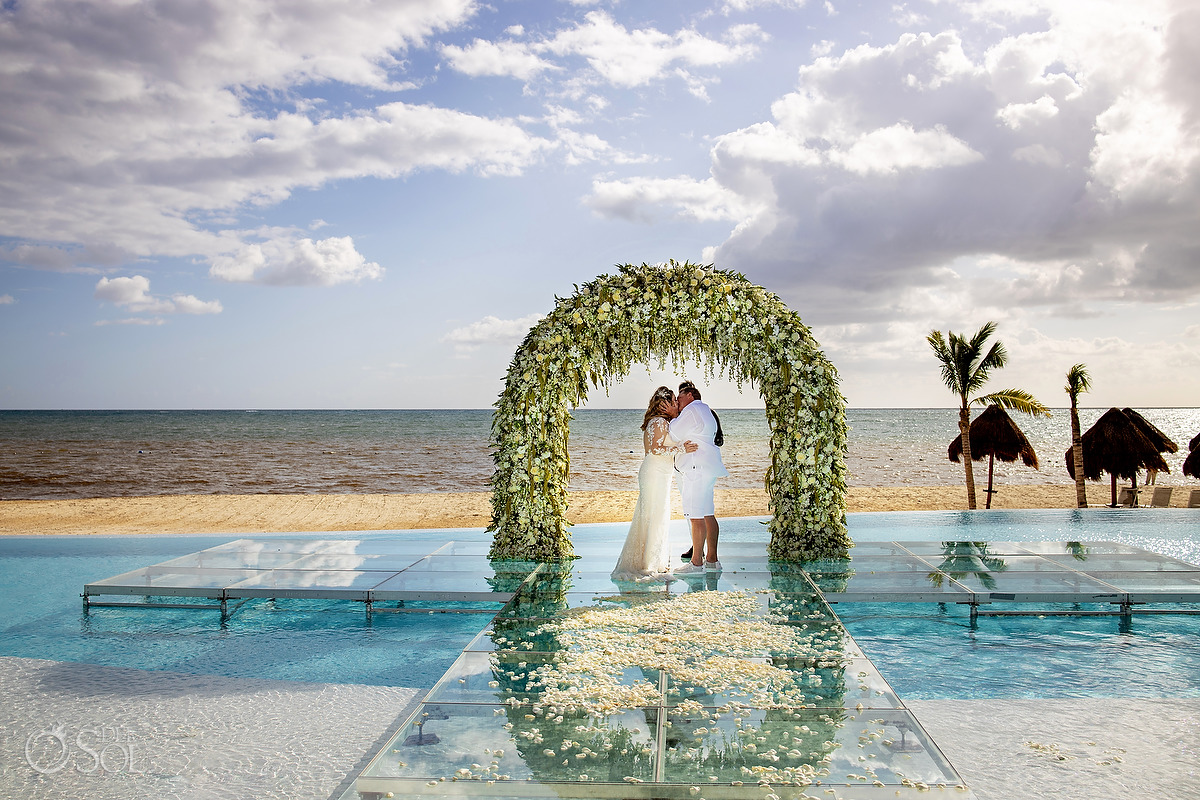 The del Sol Photography team and all three agents from the Del Sol Travels Team went to see the finishing touches being put in place at the beginning of 2020 before the brand changed from Now to Dreams.  Our visit is like a journal for us.  We use the photo documentation to visualize every single corner possible. We make a memory map of how we can apply our knowledge to offer the most exceptional knowledge of any property.
Contemporary Design
On-trend contemporary design is the order of the day at Dreams Natura. Steel and stone are mixed together outside, with tropical print textiles and hand painted murals in the rooms. The overall feel is much more fashion forward than most family friendly all-inclusives, which tend to err on the side of caution when it comes to interior design. Dreams Natura is not afraid to take big swings, embracing its Nature concept.

Unique Features: Waterpark and Spa
The Dreams Natura spa promises to be a great example of conceptual interiors. The entire space is decorated to look like the inside of a candle lit cavern – inspired by the cenotes found throughout the Riviera Maya. We have literally never seen anything like the final spa concept. It looks like it was built in a real jungle with plants and waterfalls – very on trend. Dreams Natura also features a full on WATERPARK in the center of the resort that promises to be a lot of fun for all the family.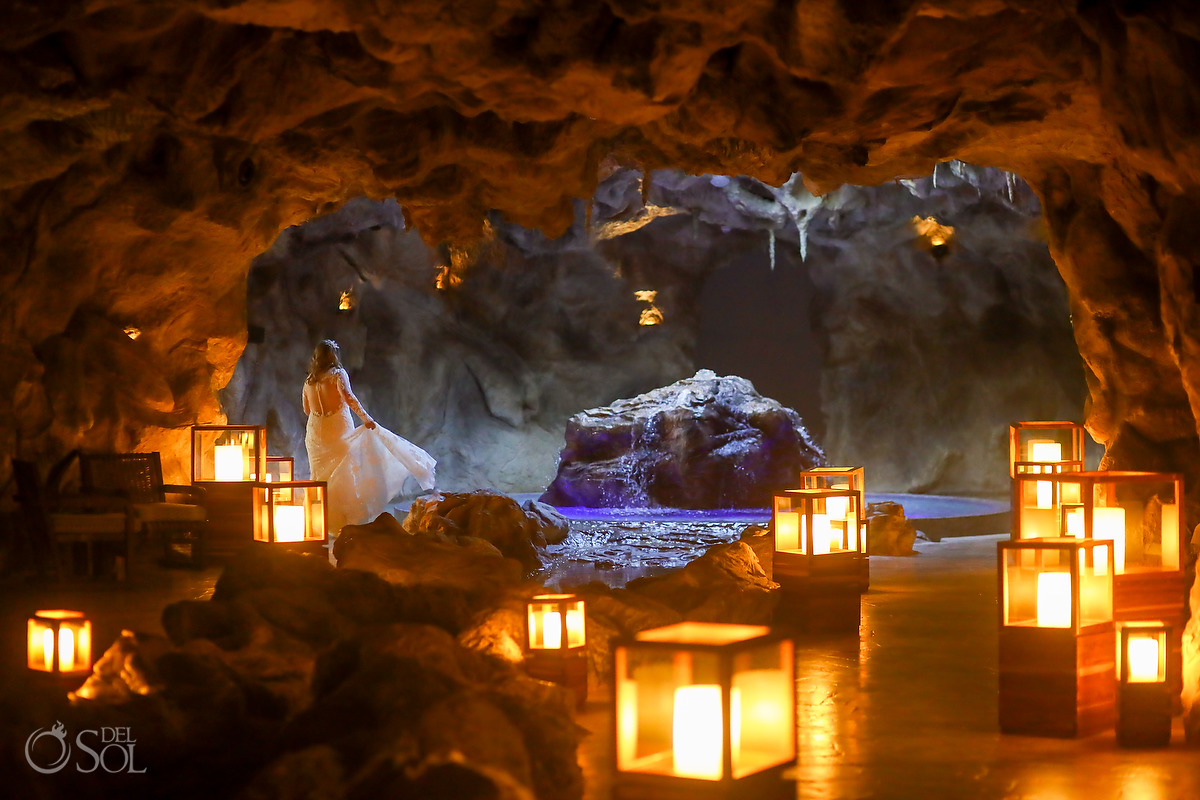 Dreams Natura Spa – By Del Sol Photography

Dreams Natura Weddings
Stylish couples are going to love Dreams Natura weddings. Venues will include a beach wedding location, poolside and also a garden courtyard. The Blue Water rooftop, in particular, caught our eye and the spa will be home to 2 bridal suites.
We're excited to visit the hotel after it opened in September 2020. In the meantime, we'll be working with the Dreams Natura team to bring you any updates and photos of Dreams Natura wedding venues! For more images and info about Now Natura keep an eye on our Dreams Natura tag on the Del Sol Travels site. You can also see Dreams Natura wedding manager Claudia Rivero with a message of hope for couples in the time of COVID-19.