Credit Requirements for publication of Del Sol Photography Images

Credit Requirements for publication of Del Sol Photography Images
*EN Español Abajo
We are honored to have had our work shared around the world!  We thank you in advance for sharing! If you have any questions or a business request,  please contact us to use our photography for commercial purposes.
If you are a business, an individual or a team, selling anything or services and sharing our content, this is considered commercial use.
As the copyright holders for all our content we are, in most cases we are happy to license content, royalty-free on the following conditions:
Credit photos as follows: Photo by

Del Sol Photography

with the company name linked back to the original blog post. Please be sure that the images are credited in a visible manner.

Don't crop out logos

If writing an article about one of our stories please include the link to the original article in the beginning or the top of the text (not hidden 5 links later at the bottom of the post)

please link our social accounts as appropriate: 

Instagram,

Facebook,

Twitter, 

YouTube

, Pinterest

, G+

Please use excerpts, not copy and paste entire text body

If sharing video please embed our original

Your Tube Video.

Do not make your own video using our content/extract gifs etc
Be sure not to miss this….
When sharing via social media please write the photo credit "photos by del Sol Photography" with the company name as our clickable handle/user. For example, In Instagram please don't just tag us as being in the picture, please actually write "photo by @delsolphoto" in the actual text of the post*
*THIS IS IMPT because we get a notification and REALLY WANT to engage with you and the post* 
It is strictly forbidden to use our photographs and videos for commercial purposes, such as reproducing, editing, mutilating, compiling, printing, selling, and other related matters. As it is forbidden to adjudicate the ownership of our material or use photographs and videos as content of their website and social networks; our material can not be used as images that represent your company, business or person.

It is prohibited to use the images and video in a way that is offensive in relation to pornography, company services, in relation to the advertising or promotion of articles for smokers; in a political context, participating in immoral or criminal activities.

It is prohibited to use any photograph in a pornographic, defamatory or deceptive context, or in a way that could be considered slanderous, obscene, or illegal.

DEL SOL may object to the use granted in this license when the exhibition is carried out in conditions that damage DEL SOL, damaging its honor or professional reputation. If that happens, you will have 24 hours to remove all material from the digital and printed platforms authorized in this license; and in case of damage, it will be obliged to pay compensation to DEL SOL, which will be determined by legal process established in the Intellectual Property Law of Mexico and in international Laws.

You must notify DEL SOL of any plagiarism or misuse that third parties not authorized in this license make to the material and that have been obtained through the platforms you use for the use of the photographs, will collaborate with DEL SOL with information to defend copyright and provide everything that it requires for legal procedures.

You release DEL SOL of any claim or cause of action you may have, including, without limitation, claims based on defamation, invasion of privacy or any other matter arising from any use of the materials, and at all times cooperate with DEL SOL to defend their rights. You release DEL SOL from any claim you may have, including, without limitation, claims based on defamation, fraud, deception or misinformation that affect customers of you or your affiliates, as well as any third party for the use of the material

All the images and videos where our clients appear, if they do not allow the use by any third party other than DEL SOL PHOTOGRAPHY, you should refrain from using such material, if the material is already being used and our clients wish it to be removed, you will have to withdraw it immediately.

For all printed media permission or commercial uses, please contact us to get the license.
If you would like to share please reach out to us, not only to let us know but so that we can offer additional support and interact with your postings.
In the case that we discover that our images are being used for commercial purposes without our permission, as the copyright holders, we will prosecute you to the fullest extent of the law and charge retroactively for image use, besides that it will be processed as a crime of plagiarism. If we see our images with the Del Sol cropped out and another company logo used we consider this commercial use and copyrights violation.
In all cases where we discover our images are being used for commercial purposes, we will issue a license for the use of the image with an appropriate value based on current market rates. We will also charge retroactively for commercial use using Internet Archive: Wayback Machine
All personnel, clients, or associates of your company or person who interact with the material of DEL SOL must respect and comply with this royalty-free limited license.
At any time DEL SOL may require you to stop using the images and videos you have downloaded under this license, so you must immediately remove any material you are using, if you do not do so, you will find yourself violating our copyright.
If there is a violation of the conditions of this license, DEL SOL reserves the right (without giving prior notice) to suspend the agreement and cancel the licenses of the photographs and videos cited.
Any questions please reach out to us, we're happy to help.
---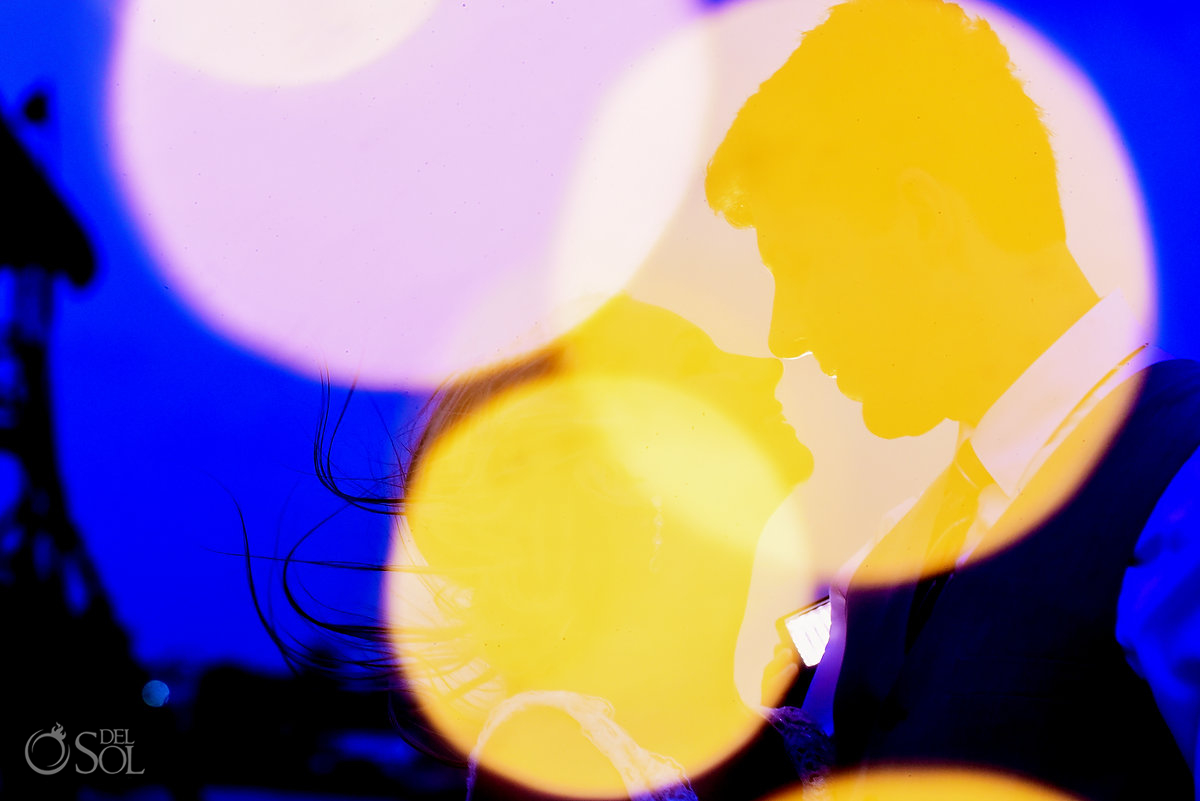 USO de imagenes
¡Nos sentimos honrados de haber compartido nuestro trabajo en todo el mundo!
Como propietarios de los derechos de autor de todo nuestro contenido, en la mayoría de los casos nos complace licenciar contenido, sin regalías, en las siguientes condiciones:
Todas las Fotografías deberán llevar los créditos de la siguiente manera: Foto de Del Sol Photography con el nombre de la empresa vinculado a la publicación original del blog. Asegúrese de que las imágenes estén acreditadas de manera visible.

No recortar logotipos, siempre deberá permanecer el logotipo de DEL SOL PHOTOGRAPHY inserto en la imagen o video.

Si escribe un artículo sobre una de nuestras historias, incluya el enlace al artículo original al comienzo o al principio del texto (no oculto 5 enlaces más adelante en la parte inferior de la publicación)

Enlace nuestras cuentas sociales según corresponda: instagram, facebook, twitter, YouTube, pinterest, G +

Utilice extractos, no copie y pegue todo el cuerpo del texto

Si comparte video, incruste nuestro video original Your Tube Video, no haga su propio video usando nuestros gifs de contenido / extracción, etc.

Al compartir a través de las redes sociales, por favor escriba la foto de "fotos de del Sol Photography" con el nombre de la empresa como nuestro usuario. En Instagram, por favor no nos etiqueten en la imagen, por favor escriban "photo by @delsolphoto"

Queda estrictamente prohibido usar nuestras fotografías y videos con fines comerciales, como lo es reproducir, editar, mutilar, compilar, imprimir, vender y demás relativos. Así como queda prohibido adjudicarse la titularidad de nuestro material o utilizar fotografías como contenido de su página web y redes sociales, es decir, nuestro material no podrá ser utilizado como imágenes que representen a su empresa, negocio o persona.

Queda prohibido Utilizar las imágenes de un modo que resulte ofensivo en relación con pornografía, servicios de compañía, en relación con la publicidad o promoción de artículos para fumadores; en un contexto político, participando en actividades inmorales o delictivas.

Queda prohibido utilizar cualquier fotografía en un contexto pornográfico, difamatorio o engañoso, o de un modo que pudiera considerarse calumnioso, obsceno o ilegal.

DEL SOL podrá oponerse al uso concedido en esta licencia, cuando la exhibición se realice en condiciones que dañen a DEL SOL, dañen su honor o reputación profesional. Si eso ocurre, usted tendrá 24 horas para eliminar todo el material de las plataformas digitales e impresas autorizadas en esta licencia; y en caso de daño, estará obligado a pagar una compensación a DEL SOL, la cual será determinada por proceso legal establecido en la Ley de Propiedad Intelectual de México y en las Leyes internacionales.

Usted debe notificar a DEL SOL cualquier plagio o uso indebido que terceros no autorizados en esta licencia hagan al material y que hayan sido obtenidos a través de las plataformas y medios que usted utilice para el uso de las fotografías, colaborará con DEL SOL con información para defender

 

los derechos de autor y proporcionar todo lo que este requiera para los procedimientos legales.

Usted libera a DEL SOL de cualquier reclamo o causa de acción que pueda tener, incluyendo, sin limitación, reclamos basados en difamación, invasión de privacidad o cualquier otro asunto derivado de cualquier uso de los materiales, y en todo momento cooperará con DEL SOL para defender sus derechos. Usted libera a DEL SOL de cualquier demanda que pueda tener, incluyendo, sin limitación, reclamos basados en difamación, fraude, engaño o mala información que afectan a los clientes de usted o sus filiales, así como cualquier tercero por el uso del material

En las imágenes y videos donde aparezcan nuestros clientes, si ellos no permiten el uso por ningún tercero ajeno a DEL SOL PHOTOGRAPHY, usted deberá abstenerse de utilizar dicho material, si el material ya está siendo utilizado y nuestros clientes desean que se retire, usted tendrá que retirarlo de inmediato.

Para todos los permisos que requiere para que el material vaya a medios impresos o usos comerciales, contáctenos a

[email protected]

para obtener la licencia respectiva.
Si desea compartir, comuníquese con nosotros, no solo para informarnos, sino para que podamos ofrecer asistencia adicional e interactuar con sus publicaciones.
En el caso de que descubramos que nuestras imágenes y videos se utilizan con fines comerciales sin nuestro permiso, como titulares de los derechos de autor, lo procesaremos con todo el rigor de la ley y cobraremos retroactivamente por el uso de la imagen, además de que será procesado como delito de plagio. Si vemos nuestras imágenes con el logotipo de Del Sol cortado y el logotipo de otra empresa utilizado consideramos este uso comercial y violación a nuestros derechos de autor.
En todos los casos en que descubramos que nuestras imágenes se utilizan con fines comerciales, emitiremos una licencia para el uso de la imagen con un valor apropiado basado en las tasas de mercado actuales misma que se cobrará desde el primer día de uso de las imágenes o videos.
También cargaremos retroactivamente para uso comercial utilizando Internet Archive: Wayback Machine
Todo el personal, clientes o asociados a su empresa o persona que interactúen con el material de DEL SOL deberán respetar y cumplir esta licencia royalty free limitada.
En cualquier momento DEL SOL podrá requerir que deje de utilizar las imágenes y videos que haya descargado bajo esta licencia, por lo que deberá retirar de inmediato cualquier material que se encuentre utilizando, en caso de no hacerlo, se encontrará violando nuestros derechos de autor.
Si se diera una infracción de las condiciones de esta licencia, DEL SOL se reserva el derecho (sin dar previo aviso) a suspender el acuerdo y cancelar las licencias de las fotografías citadas.
Si tiene alguna pregunta, comuníquese con [email protected], nos complace ayudarlo.
https://delsolphotography.com/wp-content/uploads/2018/10/now-jade-riviera-cancun-wedding_AJ_0038.jpg
800
1200
Matt
https://delsolphotography.com/wp-content/uploads/2022/04/delSol-new-logo-340px-copy.png
Matt
2010-07-03 16:28:41
2023-04-09 16:19:50
Credit Requirements for publication of Del Sol Photography Images