Hotel Xcaret Mexico Wedding
Chelsea + Joel
"Our Hotel Xcaret Mexico Wedding had our a private beach with a waterfall and a cave! No other location had such a unique setting!"
We were SO excited to photograph Chelsea and Joel's Hotel Xcaret Mexico wedding – let us count the ways! They're a super awesome, gorgeous, in-love couple. Theirs was our first wedding in the gorgeous brand new Hotel Xcaret Mexico. To top it all off we got to see another Del Sol couple because we photographed Chelsea's sister's wedding a few years ago. Happiness overload!
We asked Chelsea to share her reflections on her wedding day!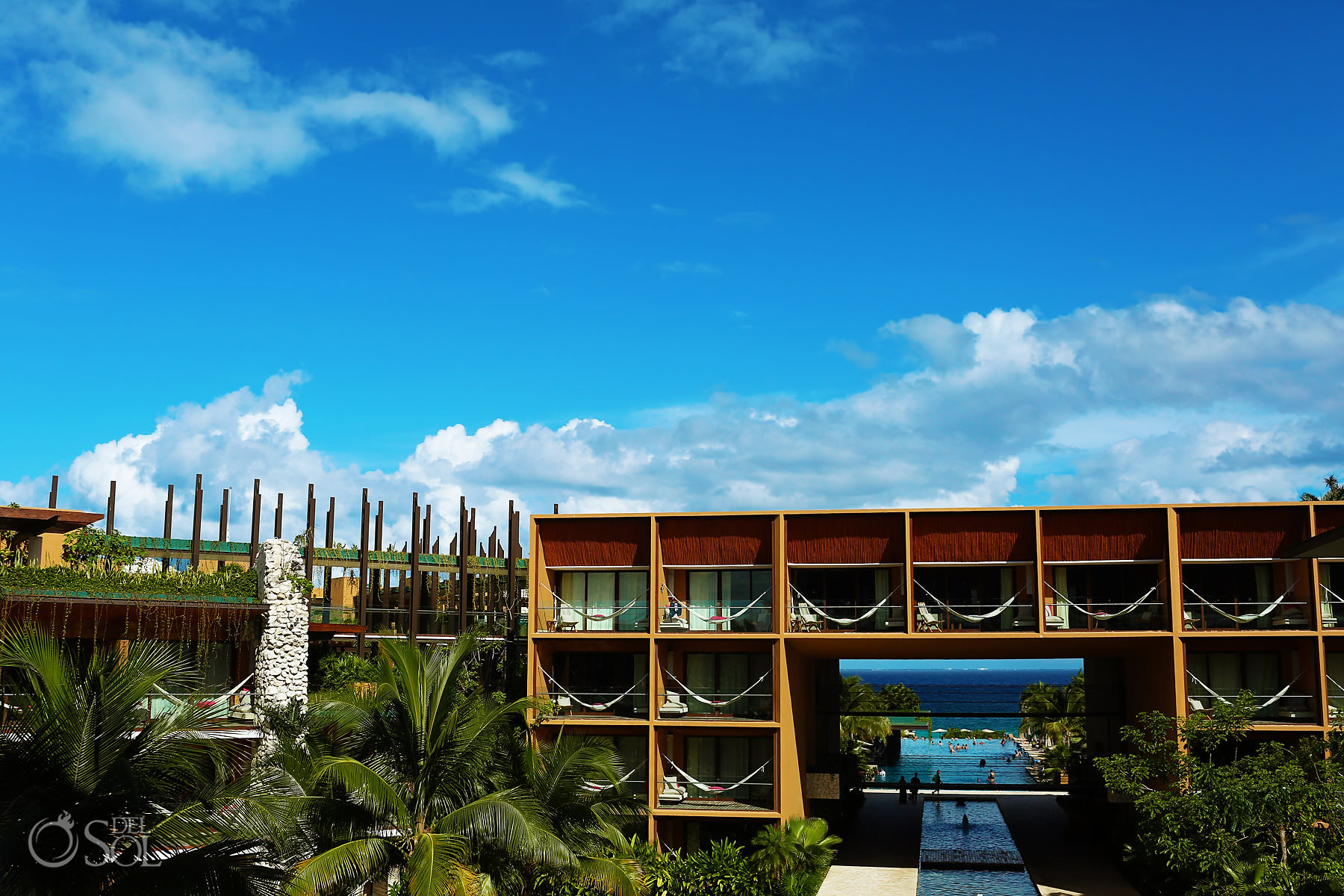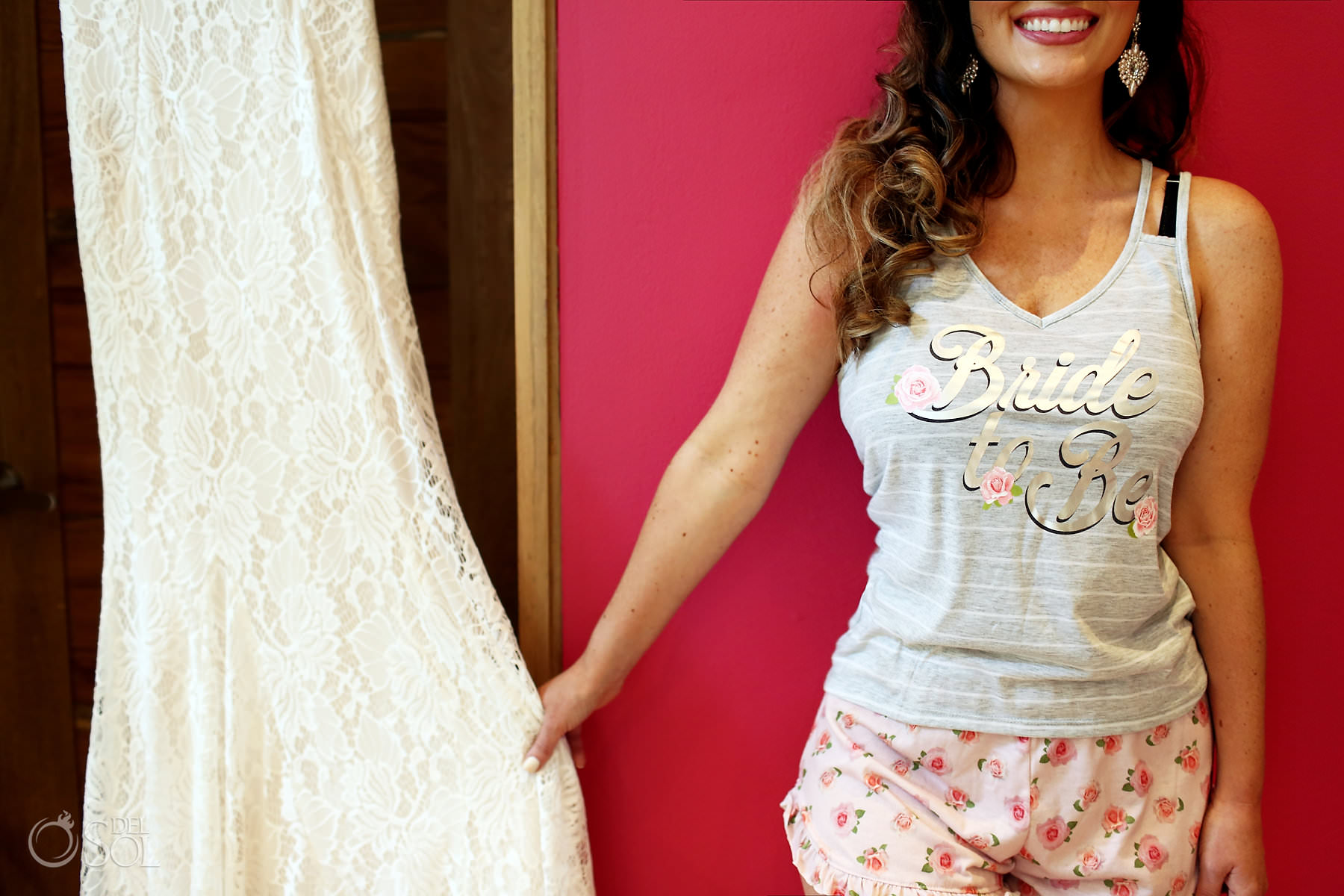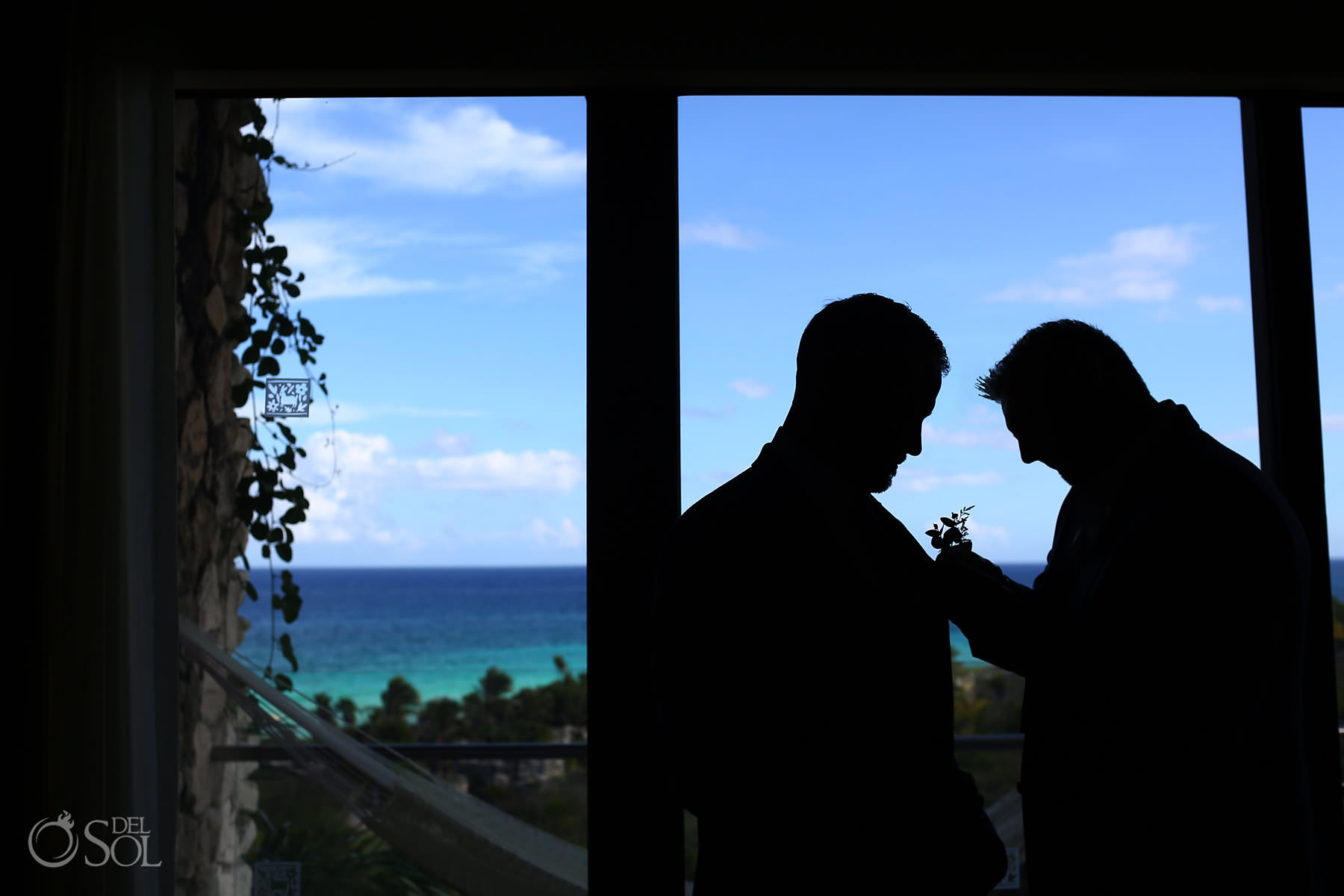 Del Sol: We have to talk about LOCATION right off the bat – you chose the AMAZING Hotel Xcaret Mexico Resort. What did you especially like and what set it apart from other venues?
"We chose Hotel Xcaret because it offered both family friendly and adult only options. The resort was big, but not too big. Everything was with walking distance and didn't require transportation to breakfast or to the pool etc."
"Hotel Xcaret Mexico "in real life" exceeded our expectations. We can't wait to go back! Everything down to the tiniest details was exceptional!!!"
"The staff were beyond friendly and accommodating to our requests. We were also upgraded to a suite and had our own personal butler for the entire week of our wedding! Paloma our wedding coordinator and Ernesto our butler were incredible and appreciated all of their hard work more than they will ever know!"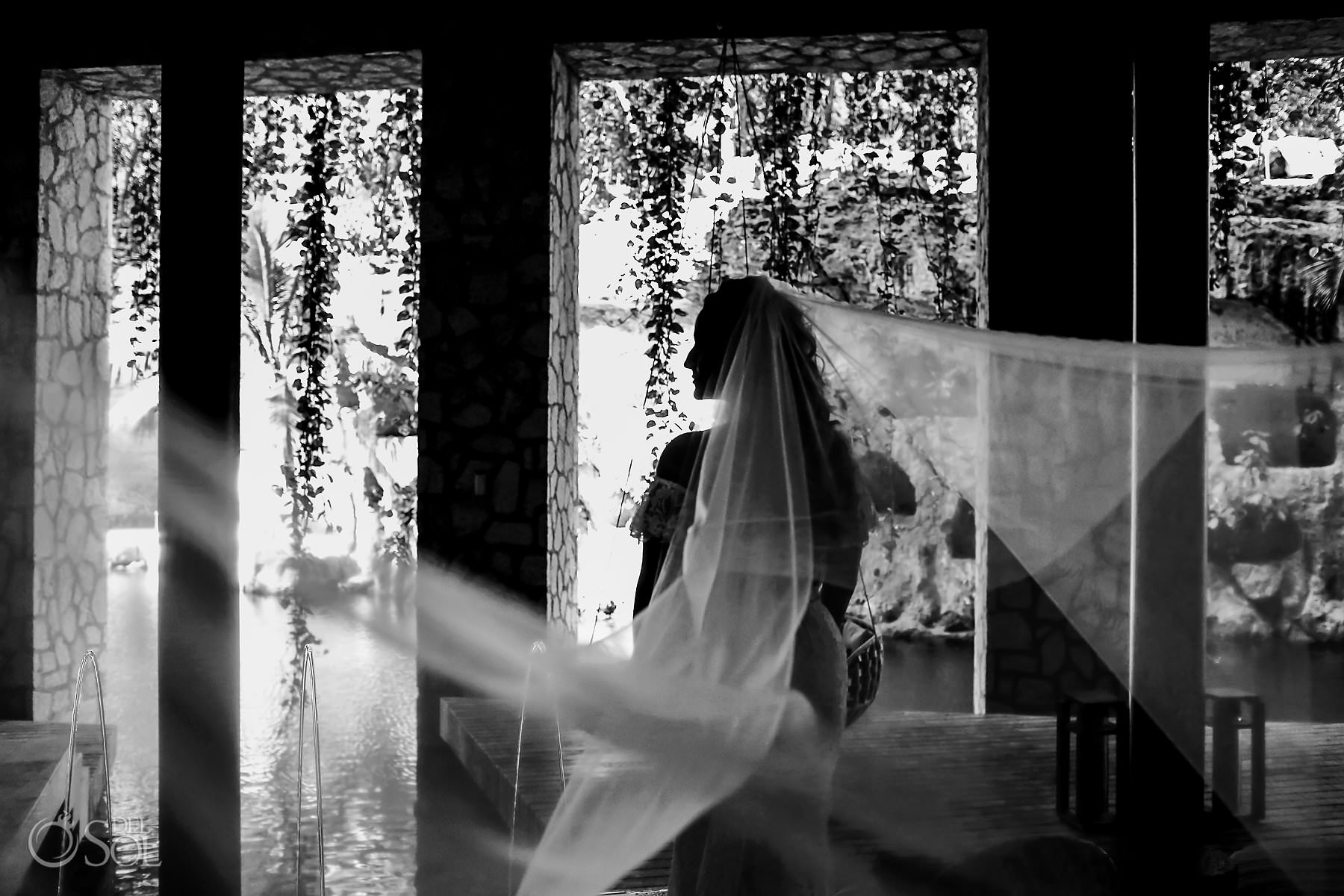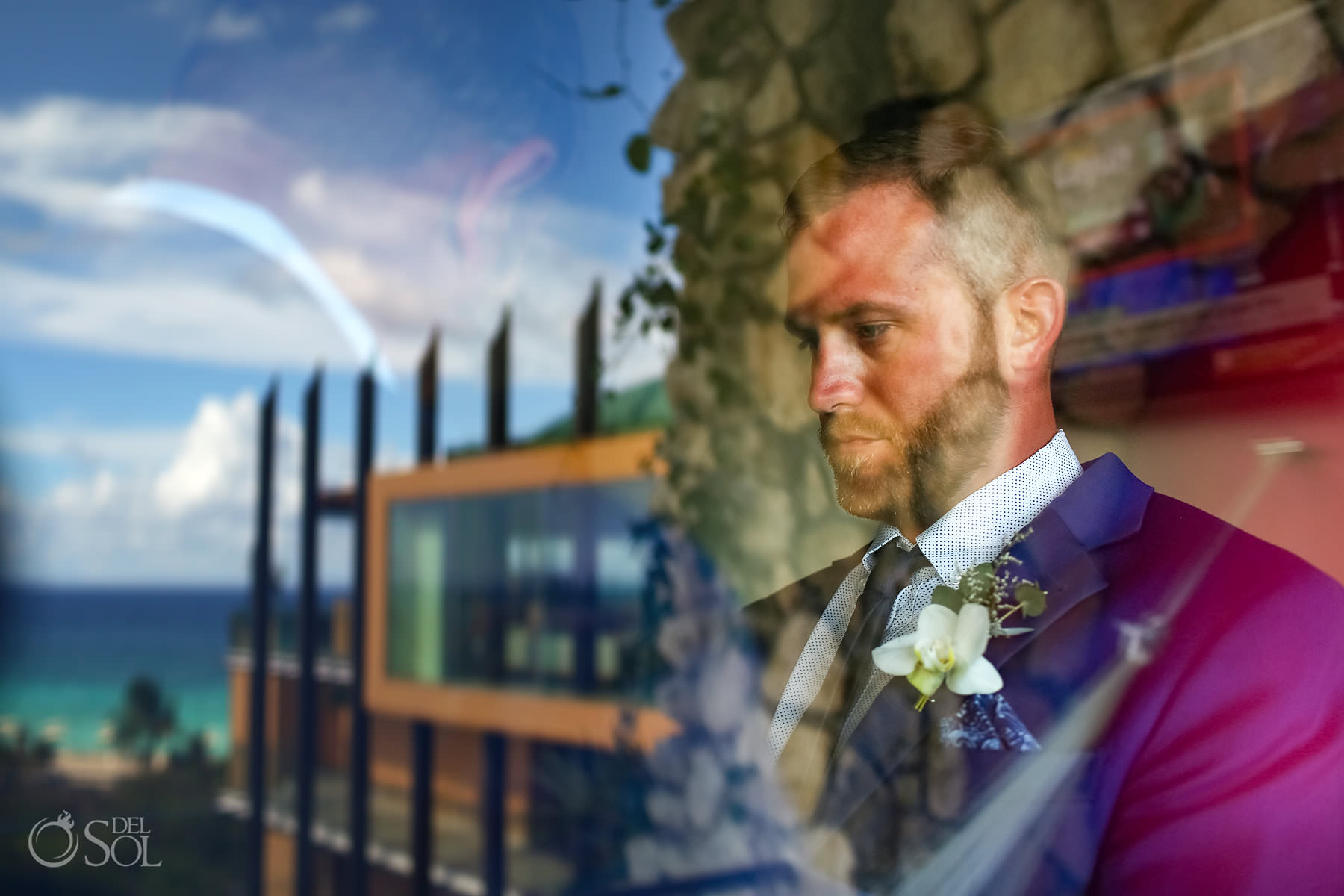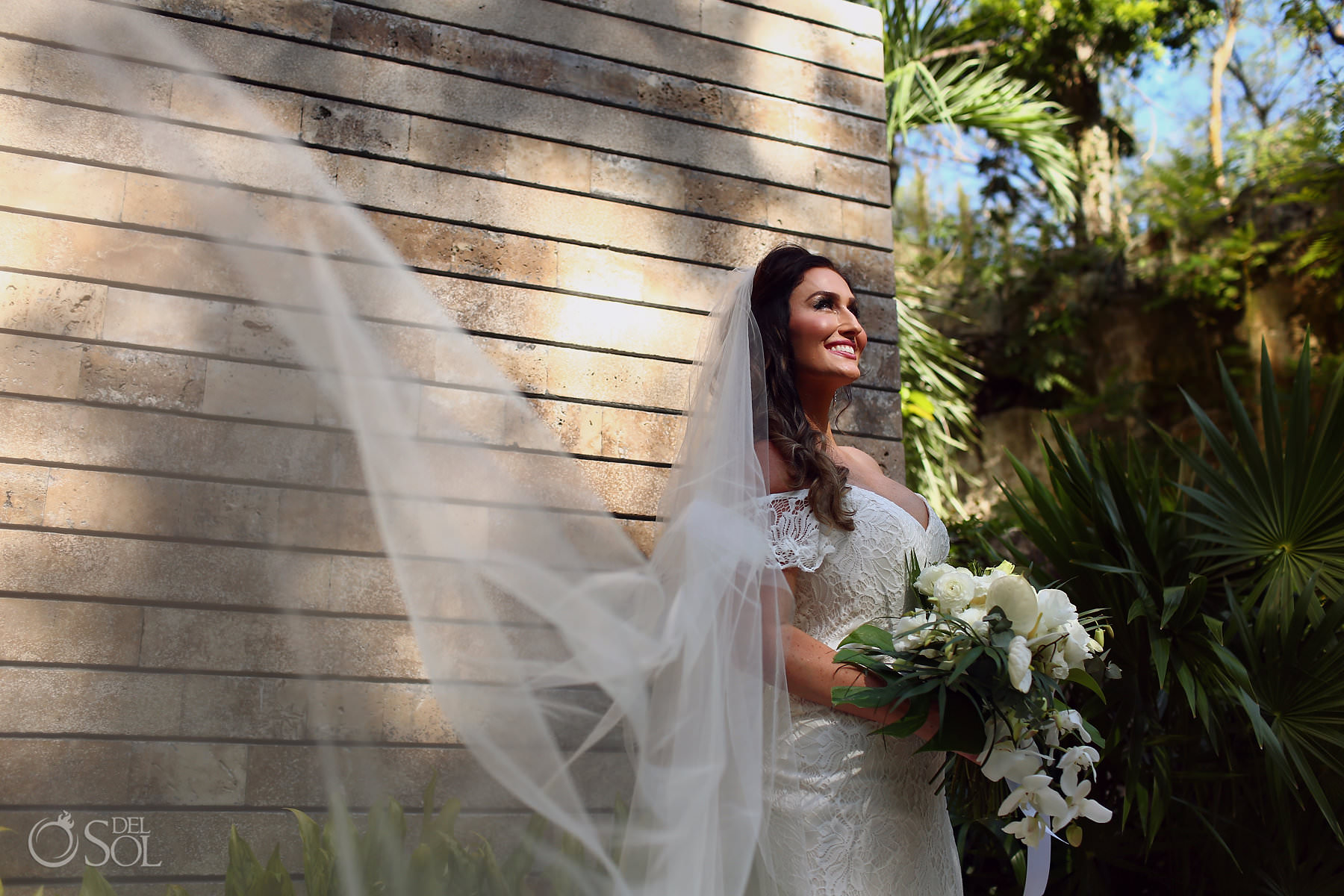 Del Sol: Why did you Travel for Love and come to Mexico for a destination wedding?
"Traveling together is one thing Joel and I love to do together, we look forward and enjoy exploring new locations together while connecting on a deeper level with one another."
"We loved the idea of celebrating our wedding over a long period of time with those who meant the most to us. We were able to truly interact and celebrate for a week instead of one day!" – Chelsea
"We knew we wanted a beach wedding from the day we started planning. We wanted to be surrounded by the simplicity of the bright blue waters and bright green palm trees."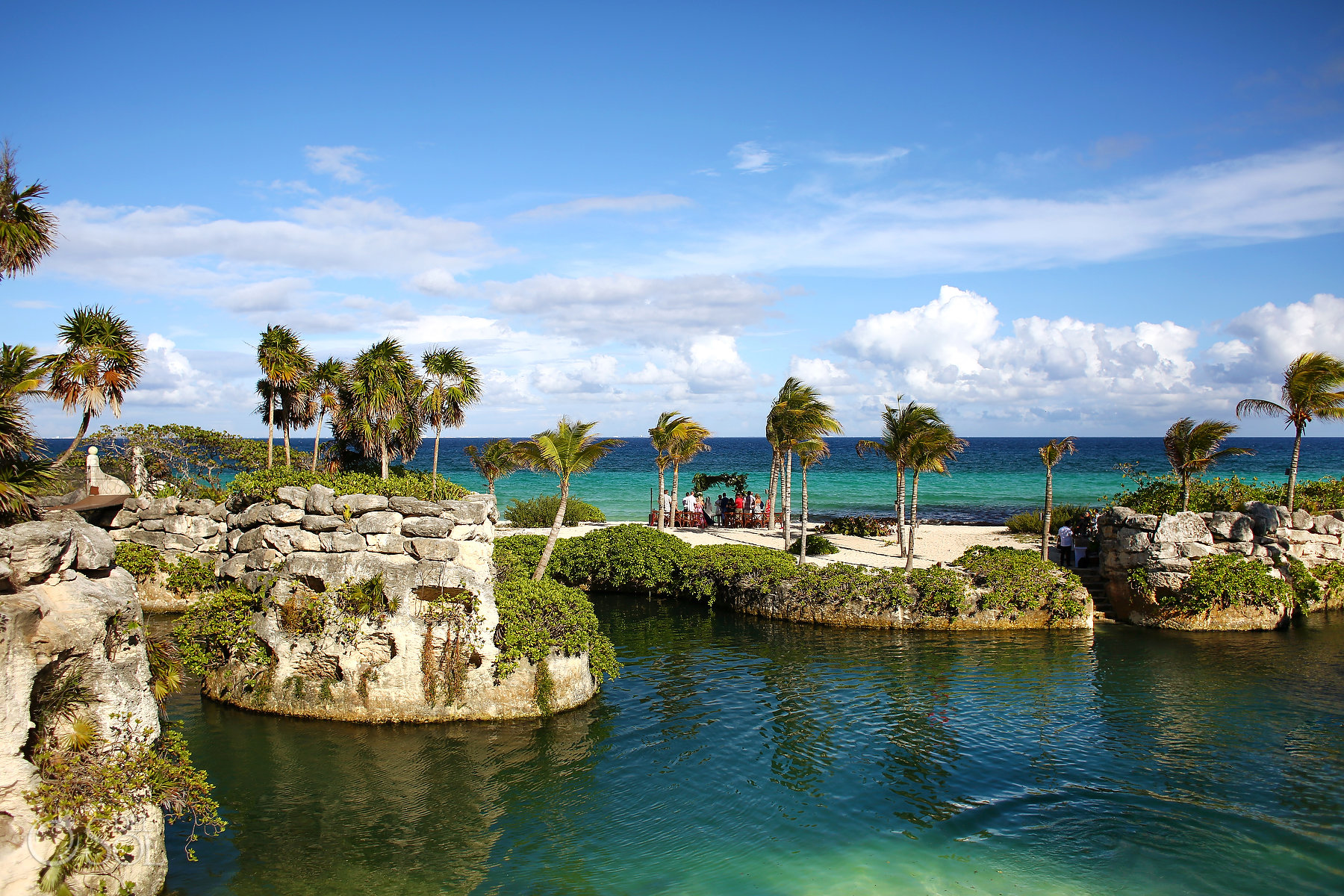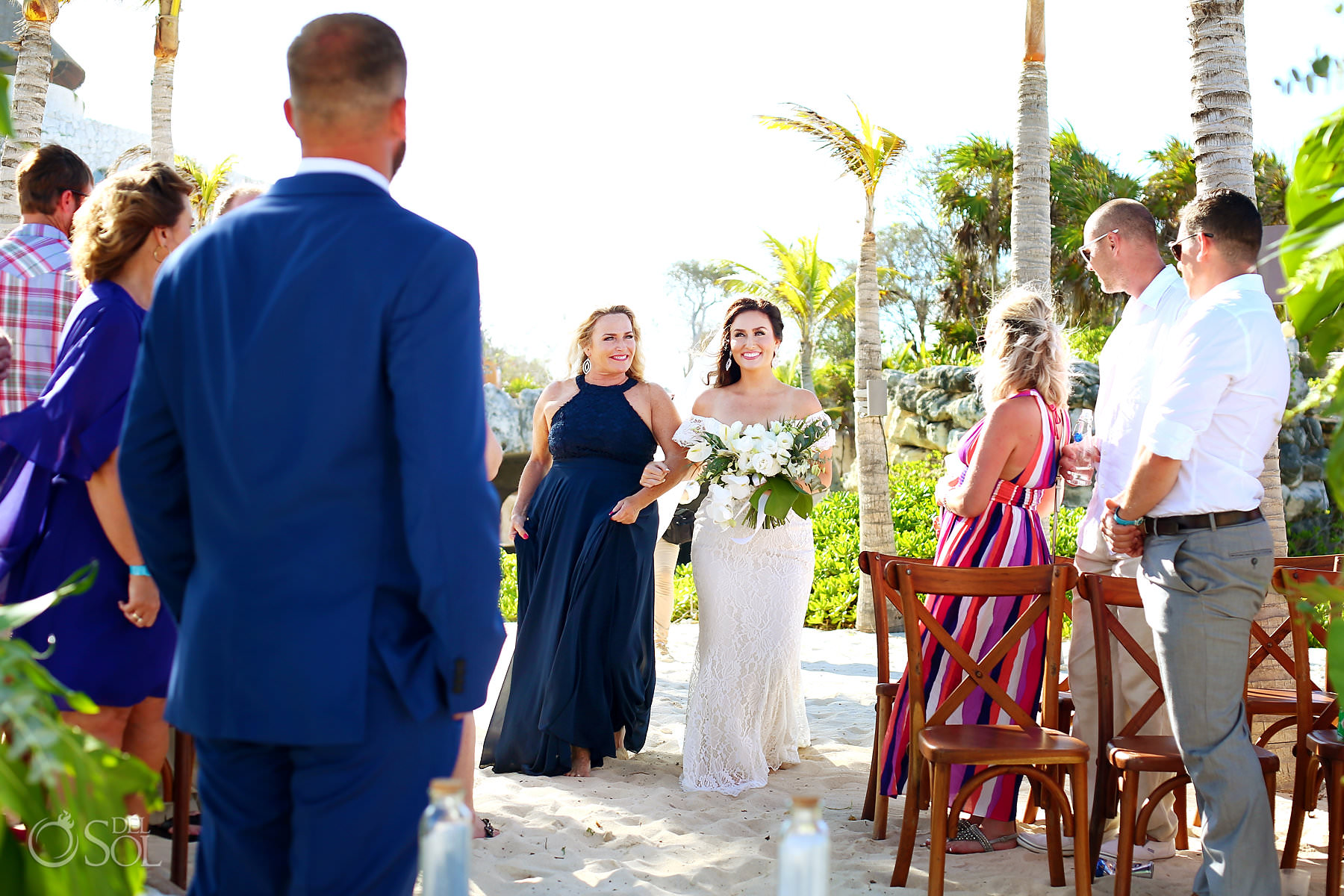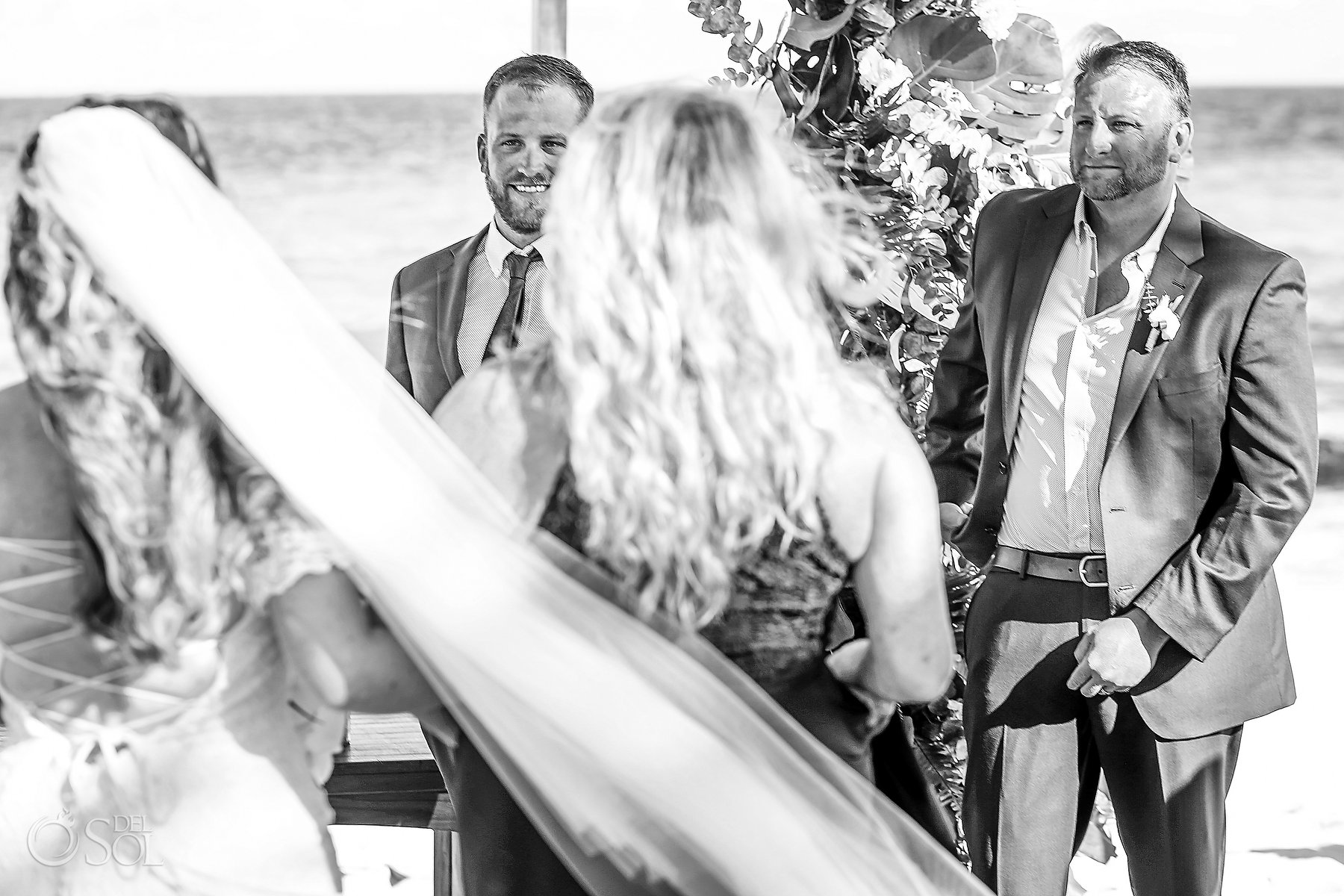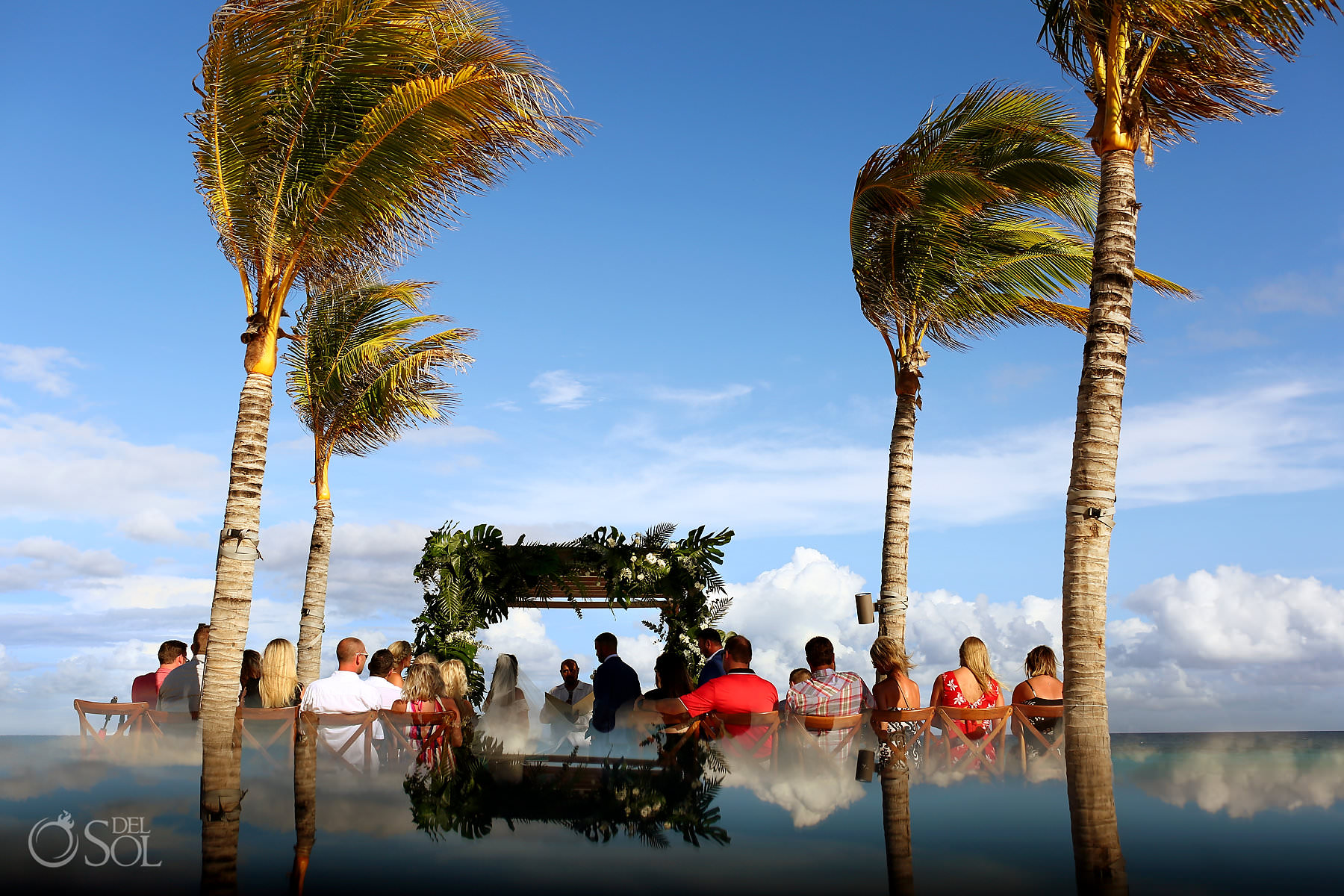 Del Sol: You had a really sweet ceremony. Was there a particular moment or a part of each others' vows that touched you?
​"Joel states he isn't good with his words sometimes, yet knowing he personally wrote each word and vowed every sentence touched me alone. While staring into his eyes as he read each word I could feel the emotion behind the vows he had wrote. We are each other's best friends and I look forward to being by his side everyday!"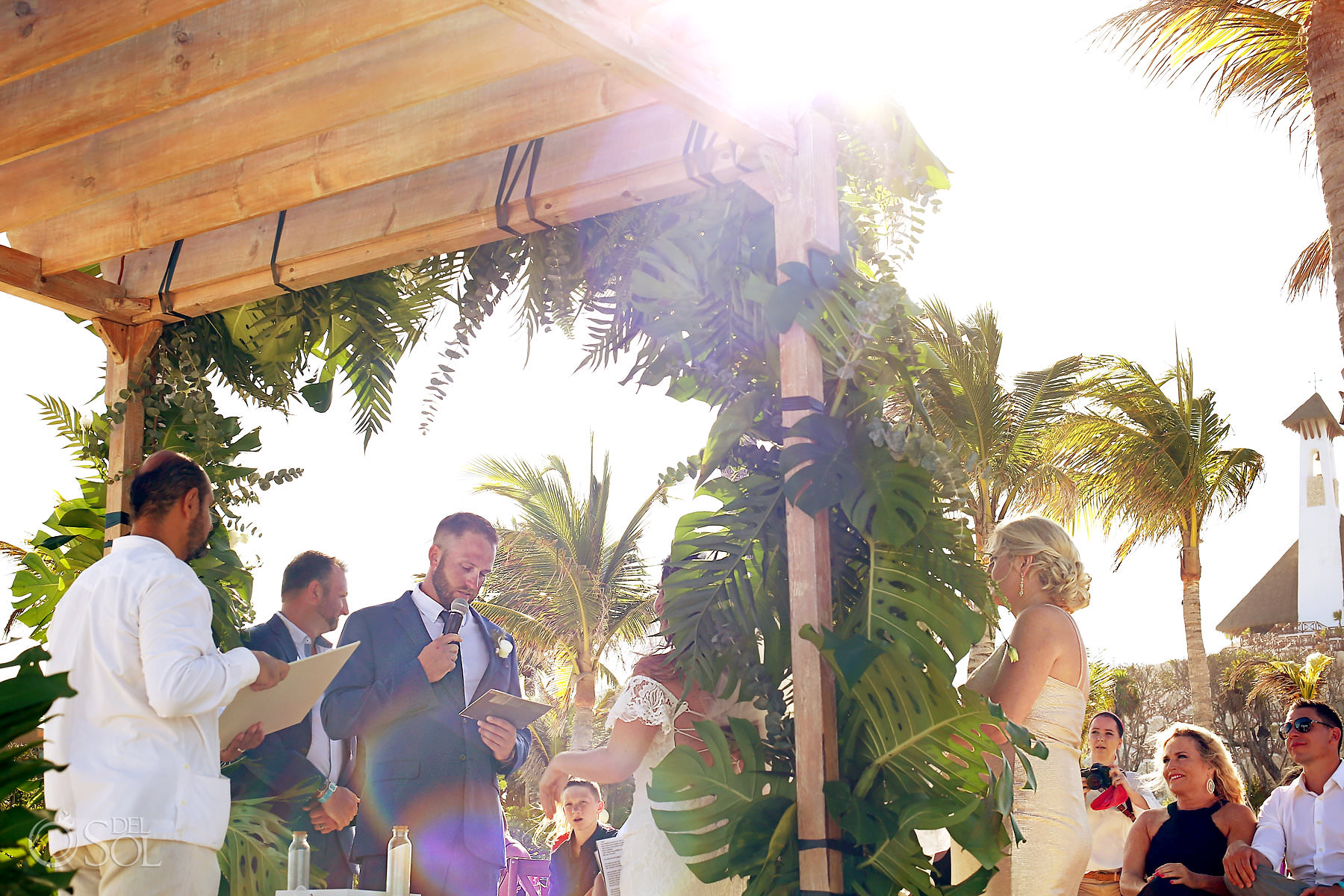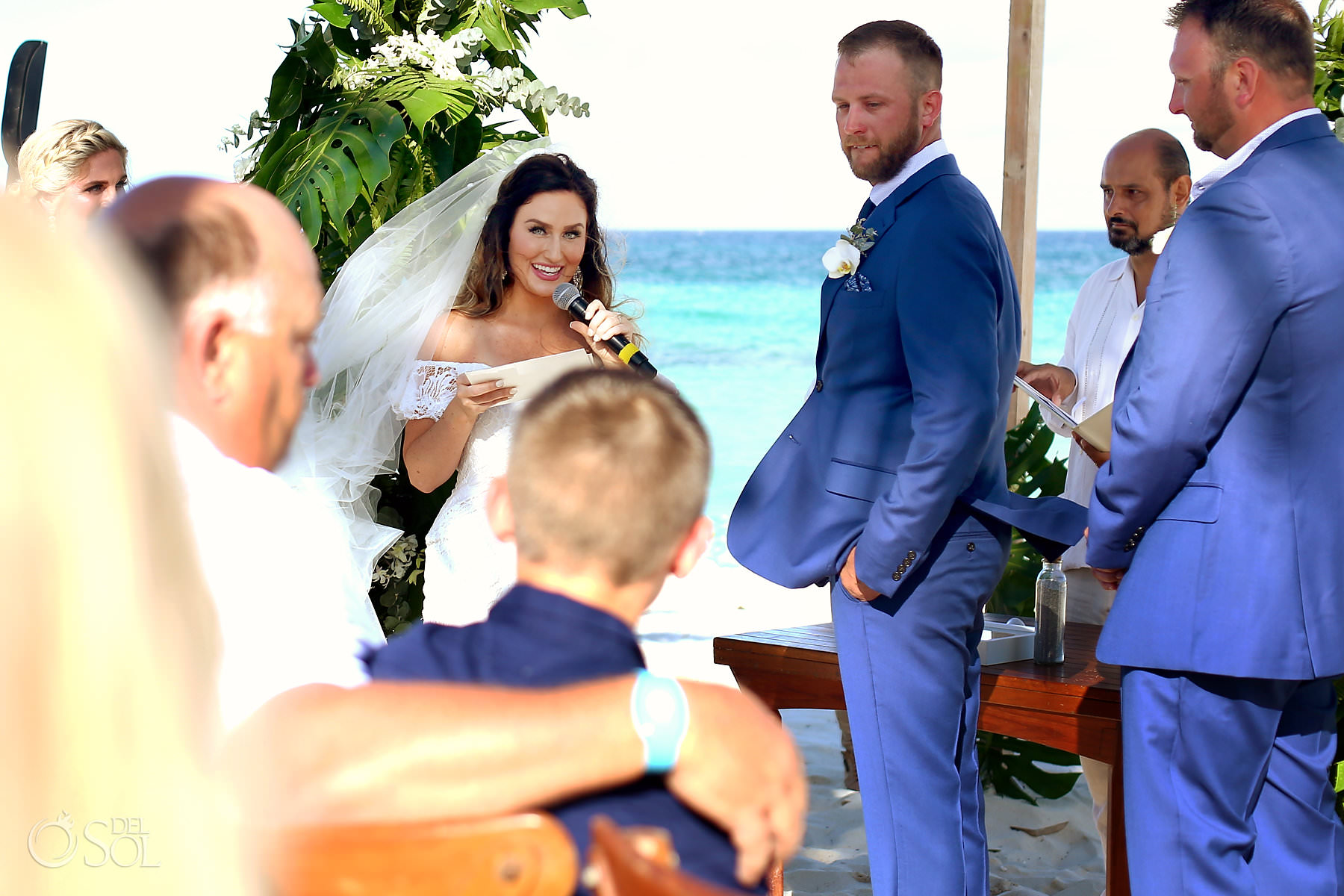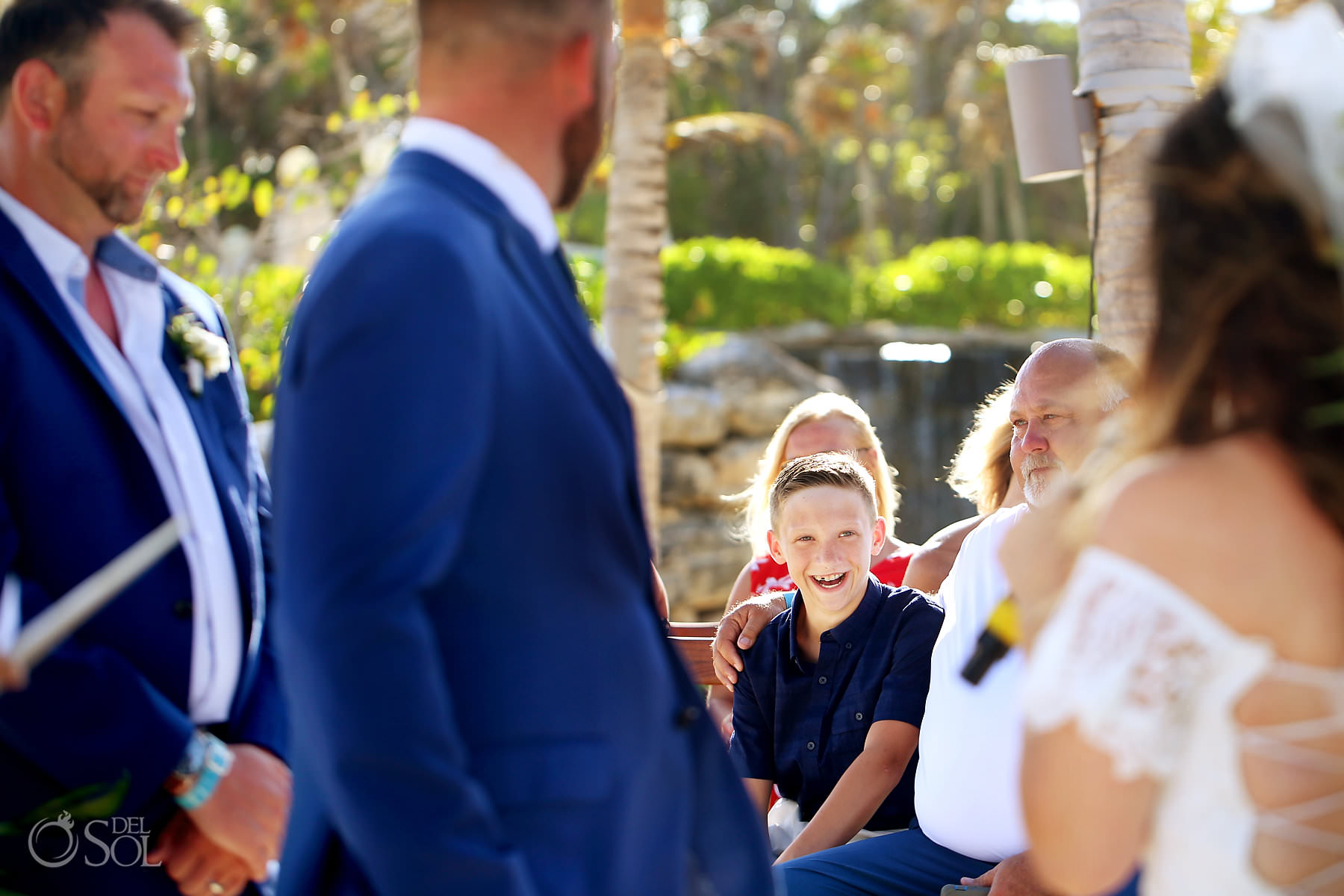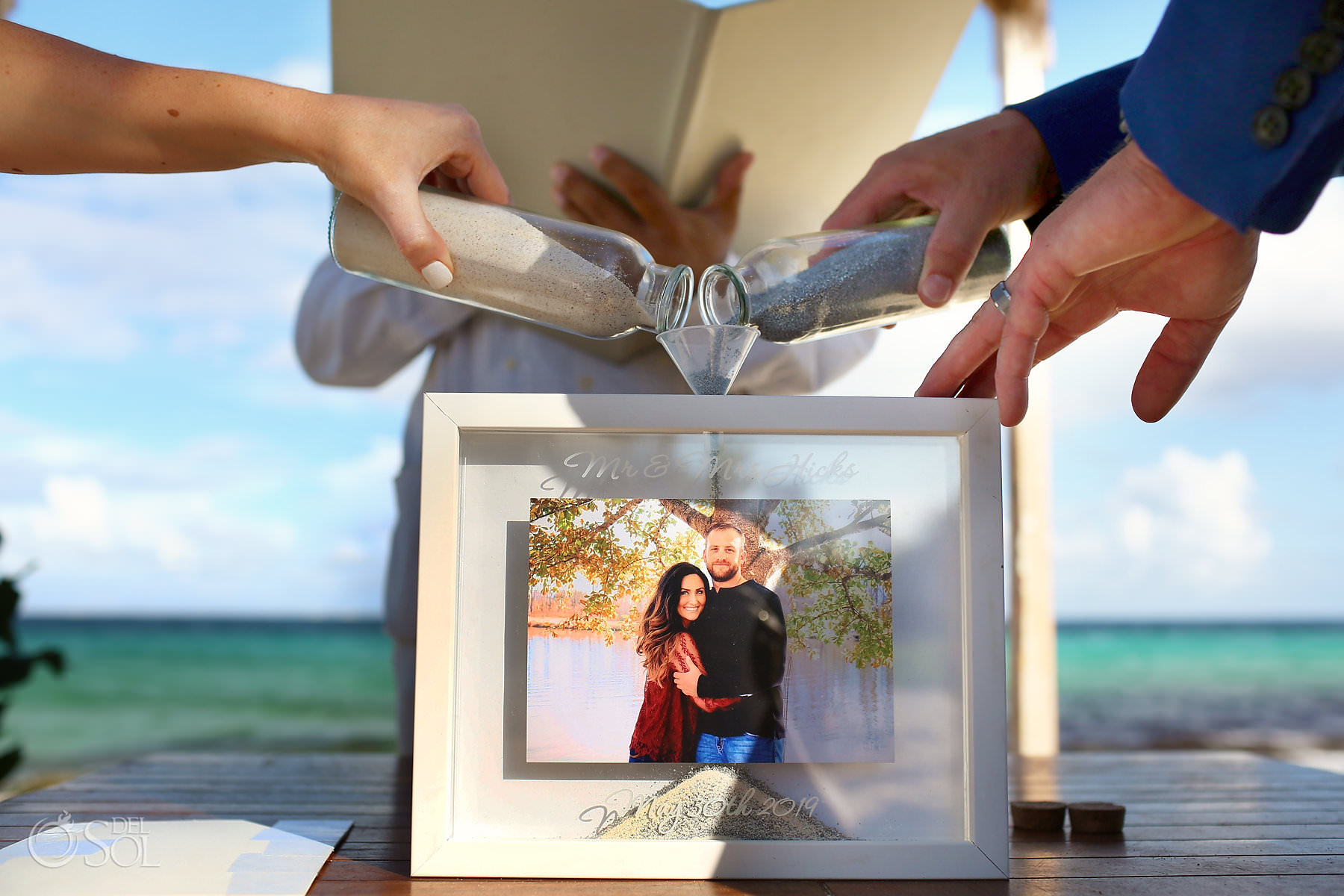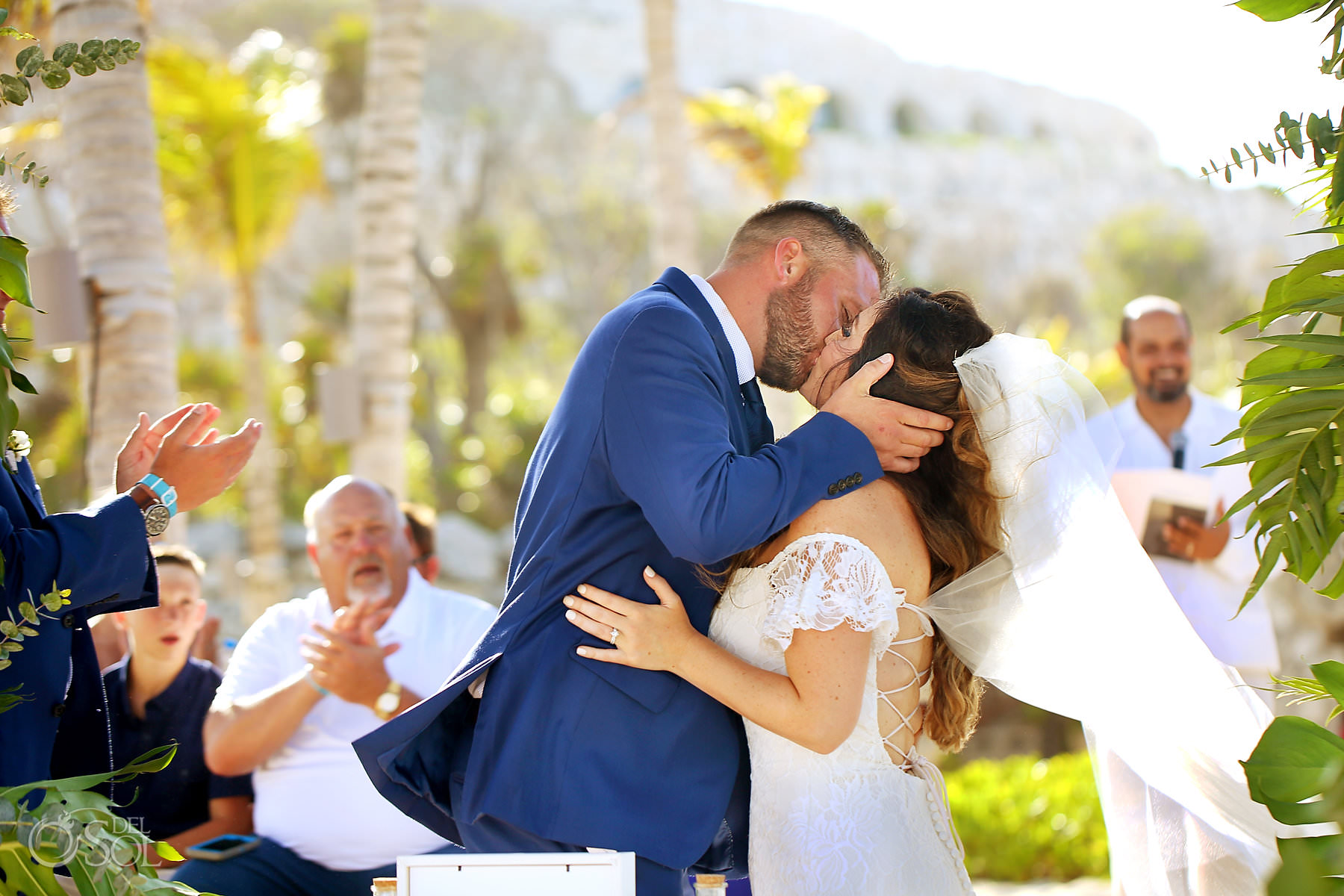 Del Sol: Chelsea – you told us that you did not really enjoy wedding planning and you were "terrified"of all the attention being on you. On your wedding day though you looked like you were having the best time ever!
"As much as I don't like attention in the moment I was excited to see Joel! That morning and afternoon, my nerves were nonexistent.  As the music started playing and I could see Joel standing there waiting for me, I couldn't walk down the aisle fast enough to be next to him!!!"
"I couldn't stop smiling that day!"- Chelsea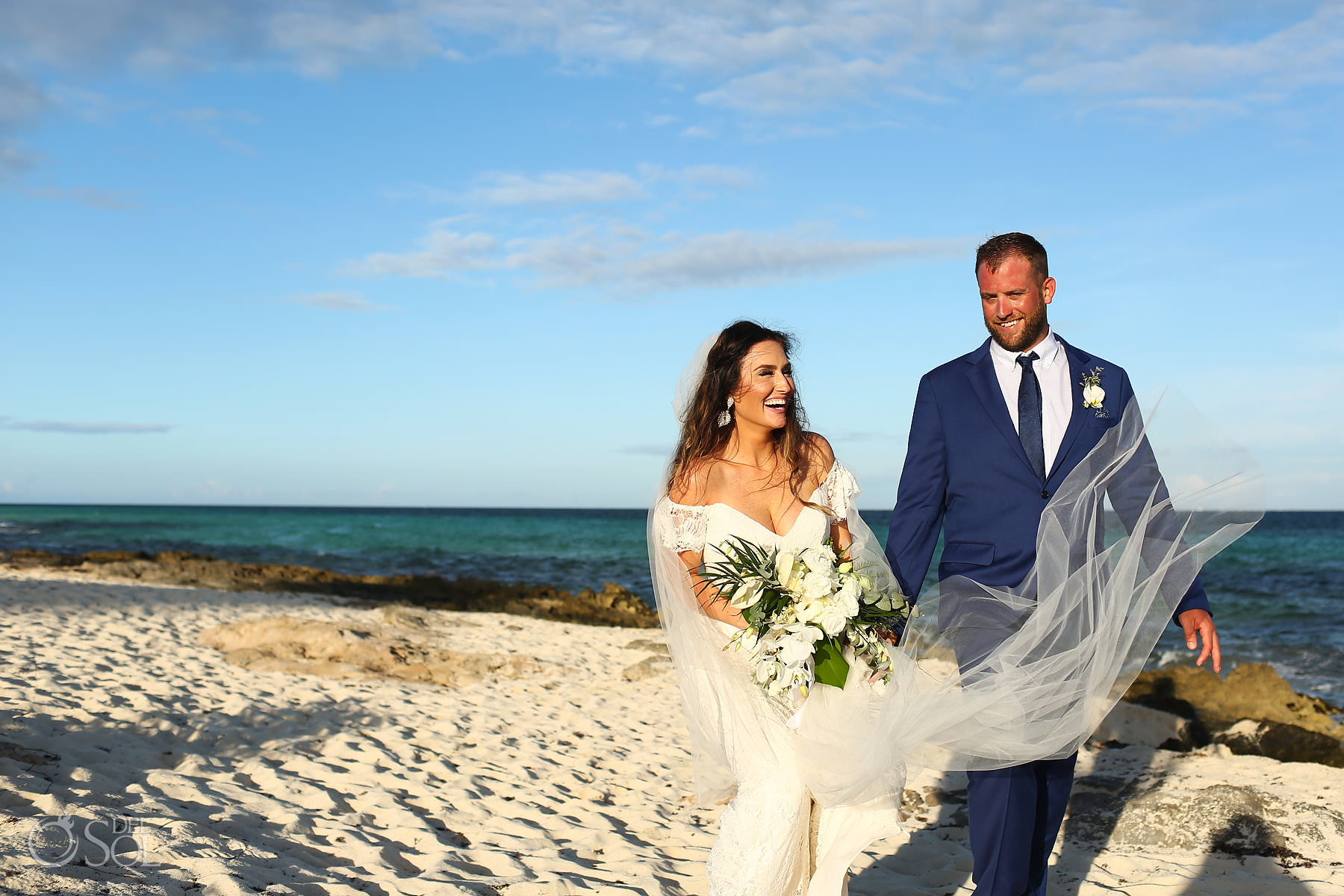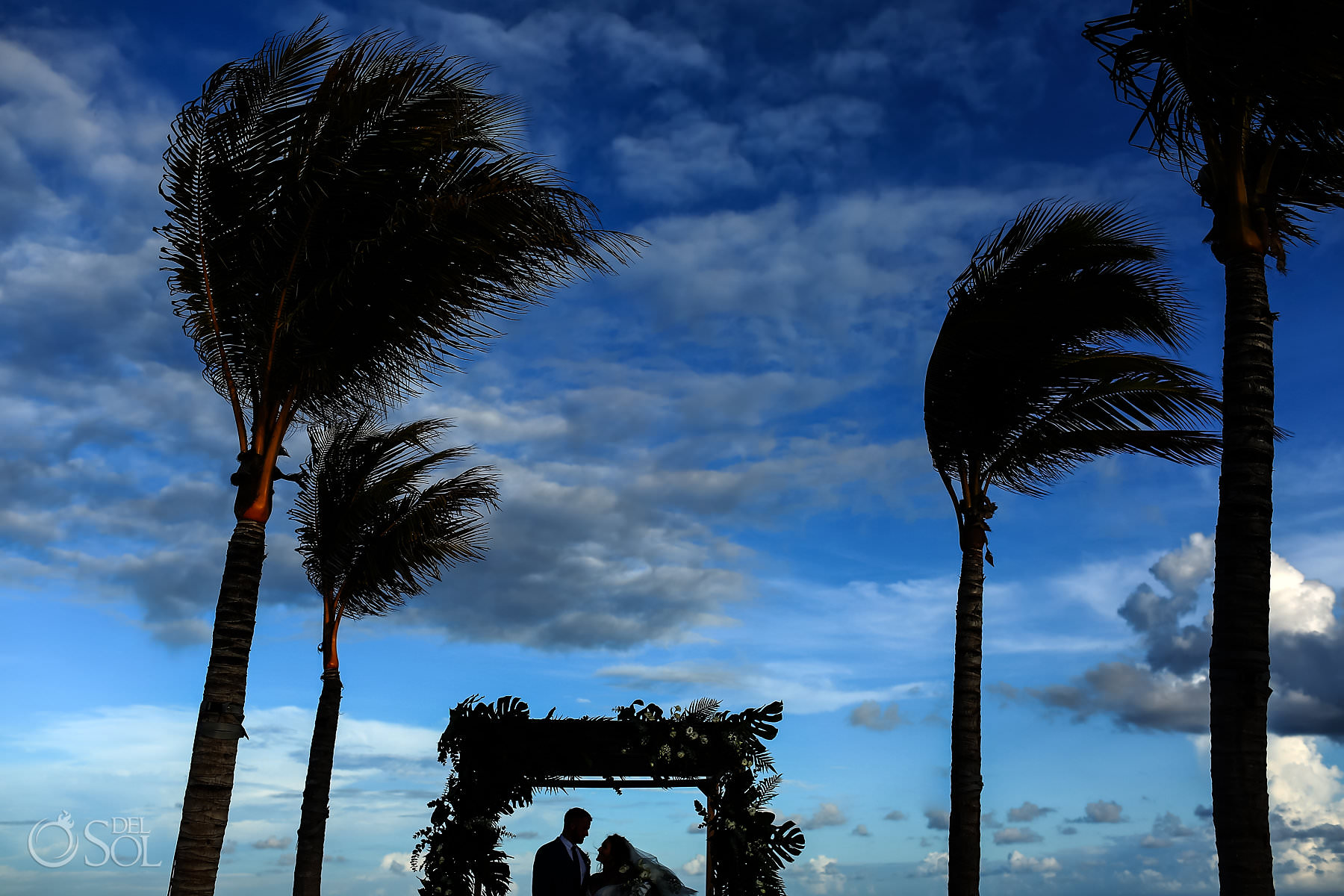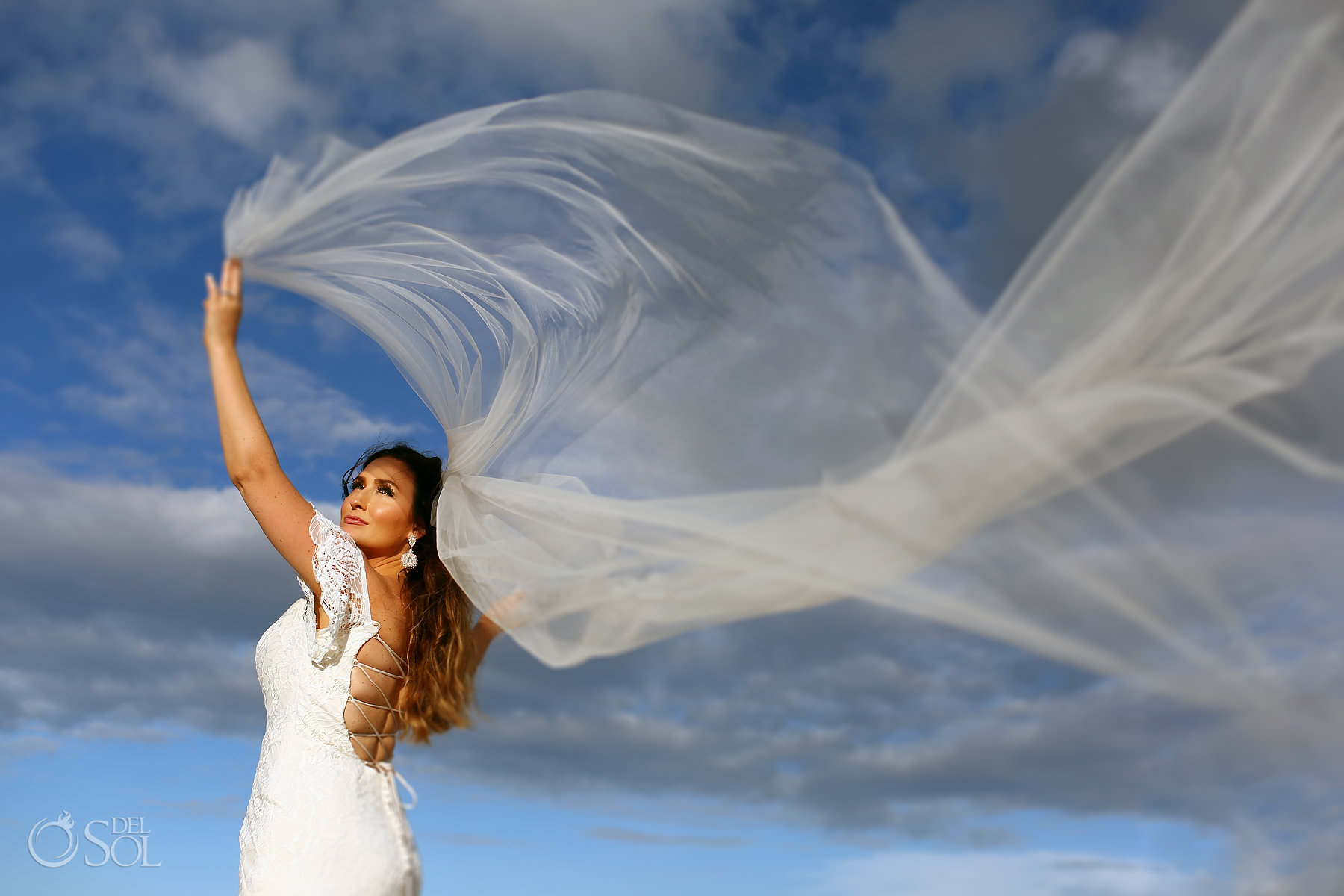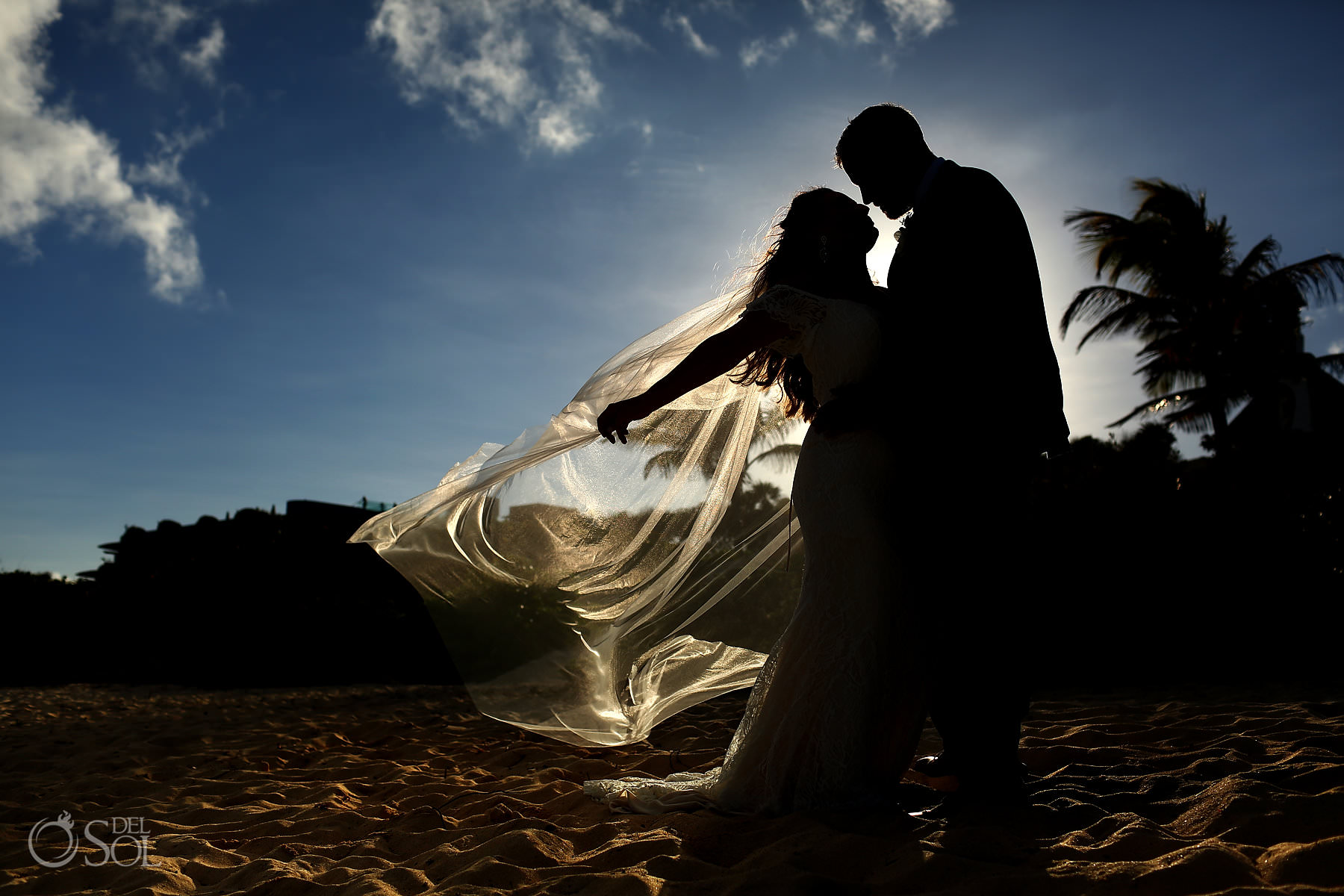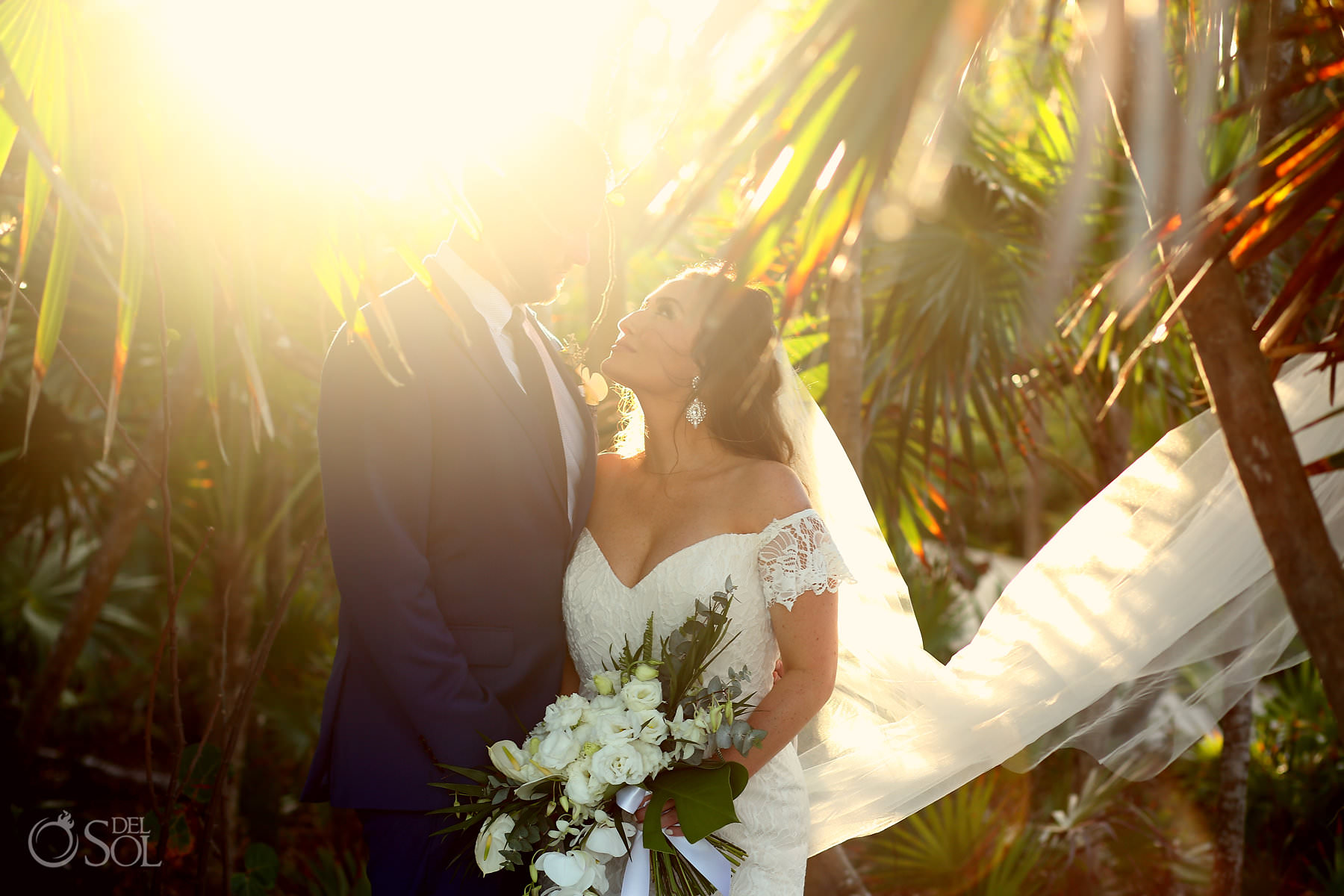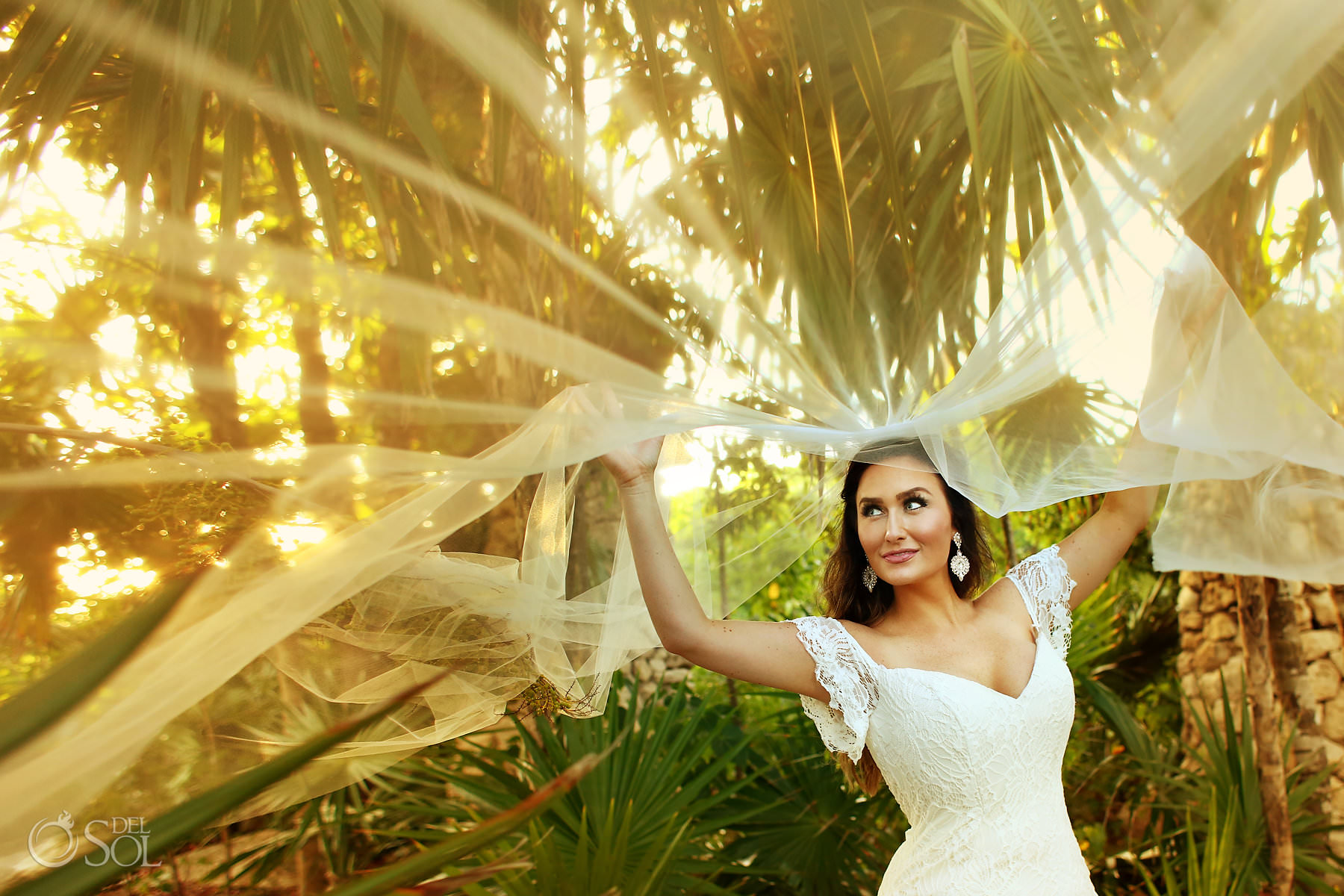 Del Sol:  Your cocktail and wedding reception was in one of our fave locations EVER! I mean – you had a waterfall!!
"What drew Joel and me to this particular location was the intimacy it provided. Having our reception dinner held in a cave grabbed our attention because it was unique yet romantic."
"We had our very own private beach with a waterfall and a cave! No other location had such a unique setting of all three options." – Chelsea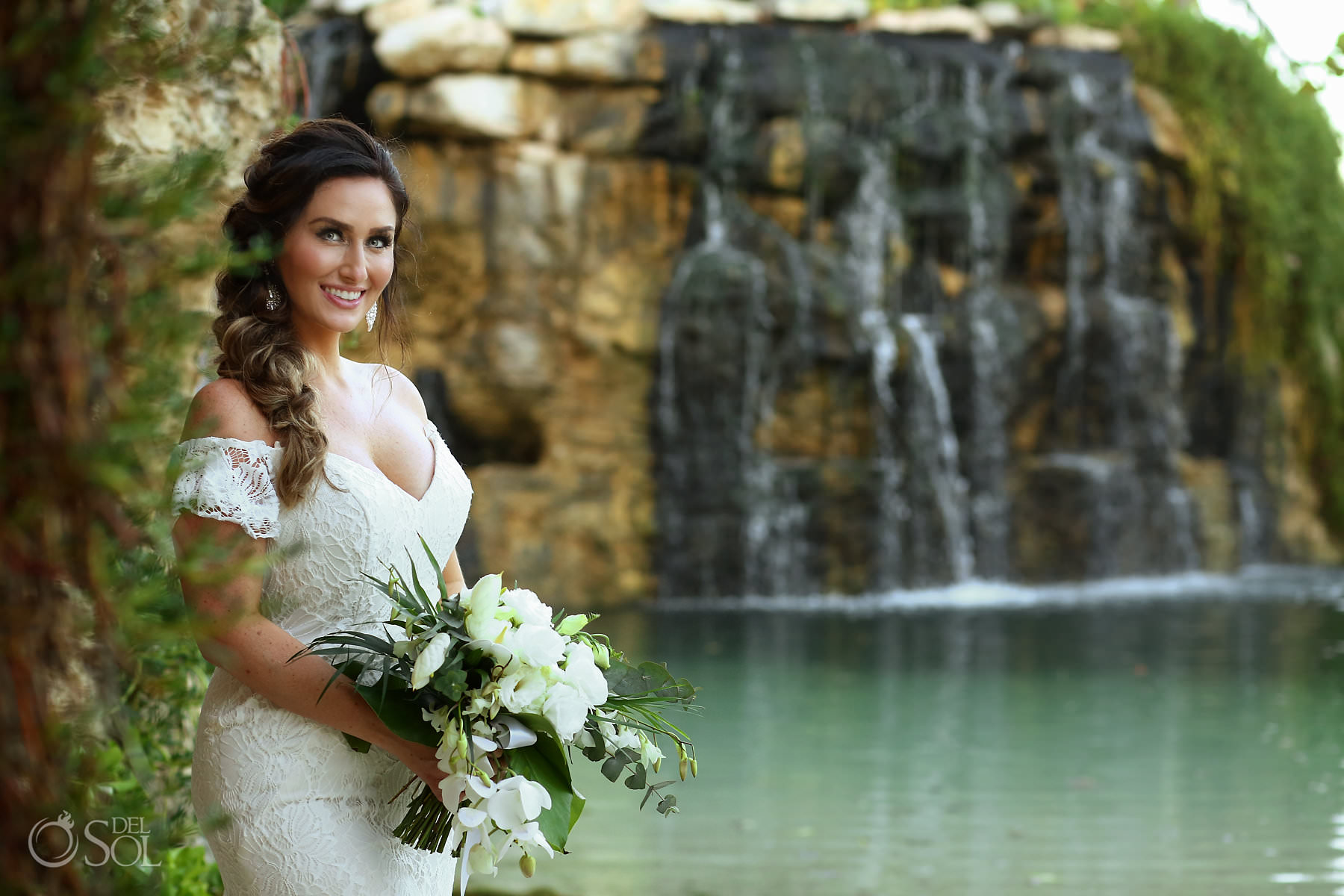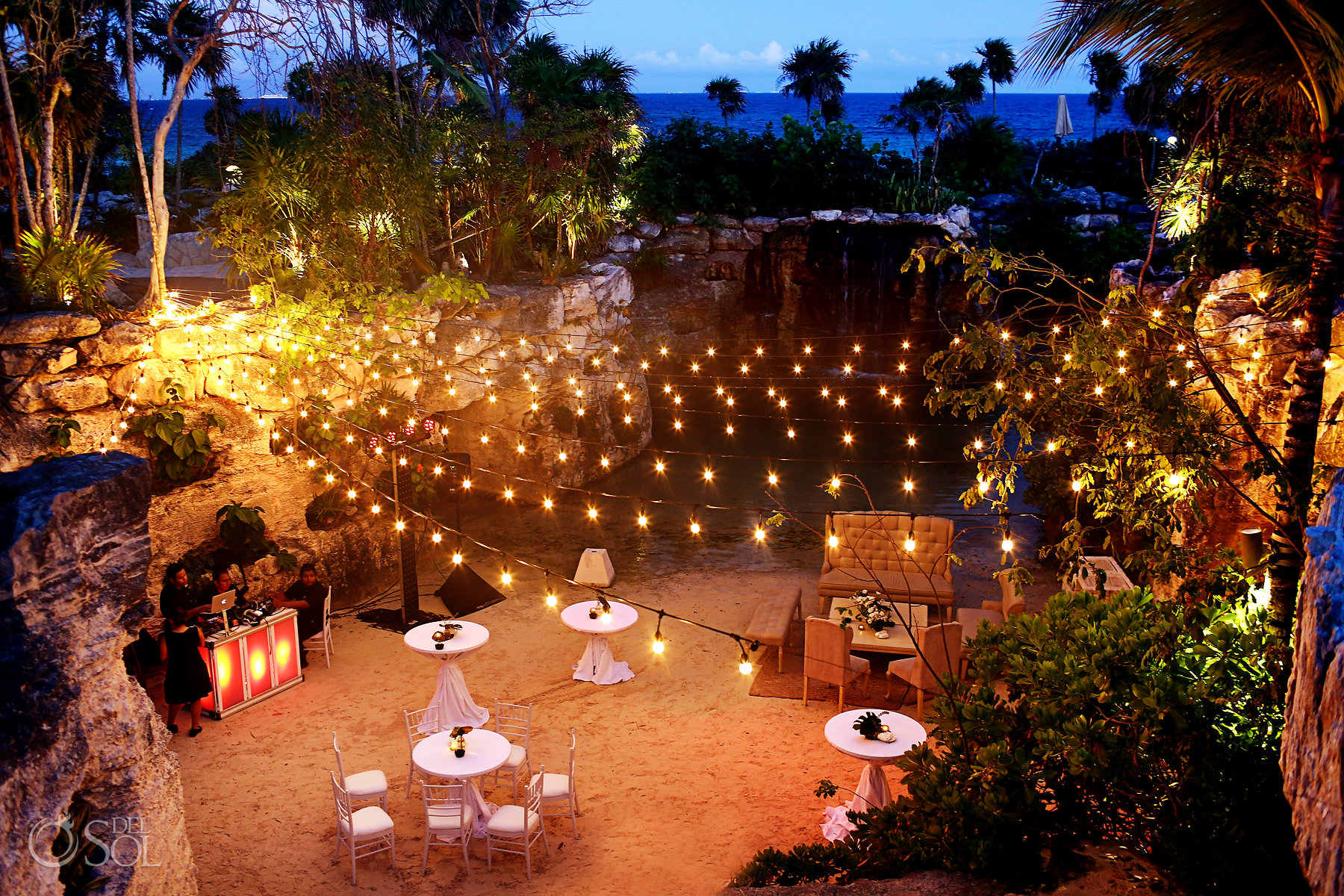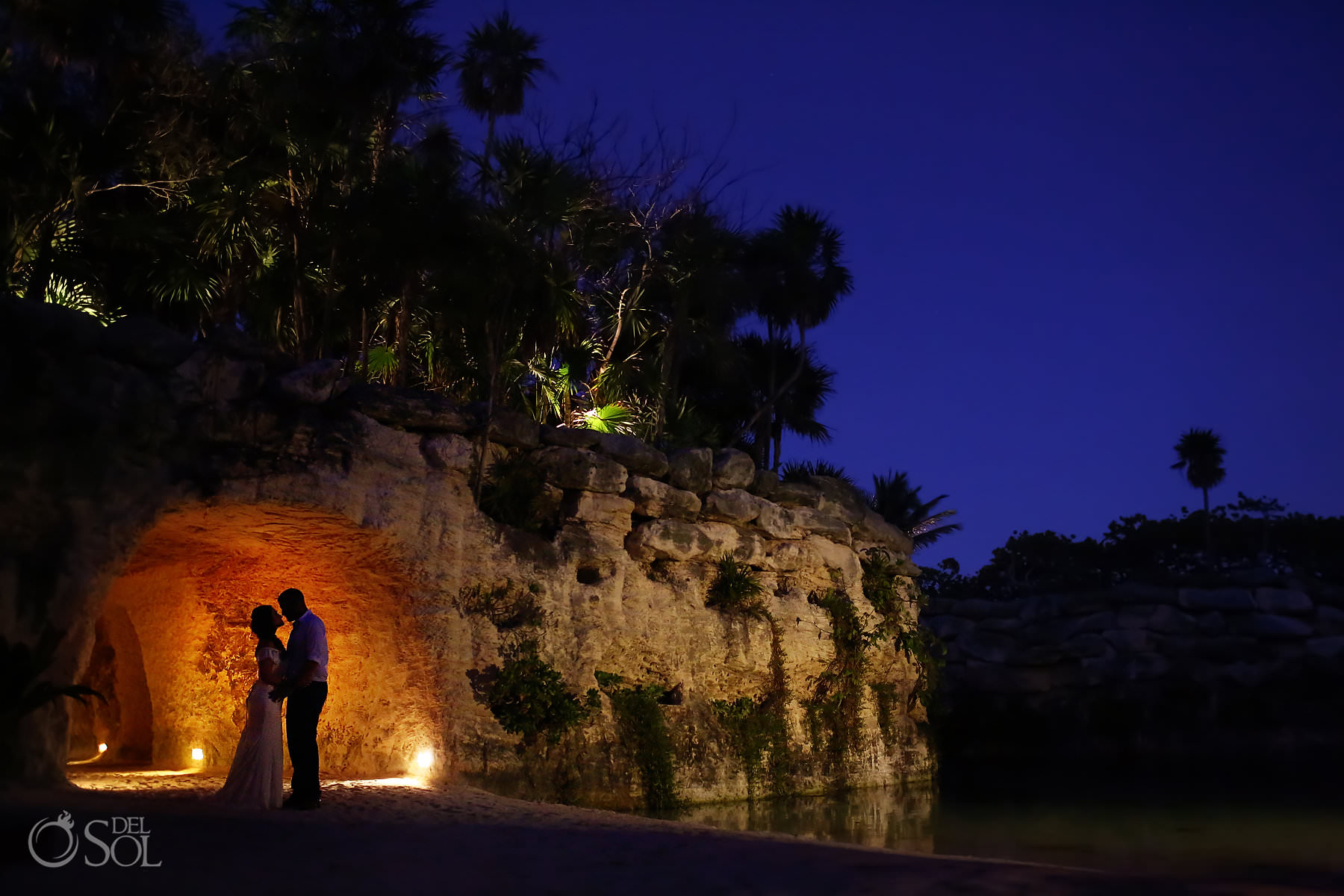 Del Sol: How was your experience with Valeria and the del Sol team?
​"Del Sol Team made the entire experience amazing. Valeria and Polly were AMAZING! Their creativity and dedication to capturing every moment stood out to us." – Chelsea
"The Del Sol Team explored the resort prior to our wedding since we were the first wedding they had done at Hotel Xcaret. That right there shows dedication. Just when you thought the pictures were done they found a whole new area the envisioned and wanted to capture! The amount of time and sweat they dedicated to us is greatly appreciated!"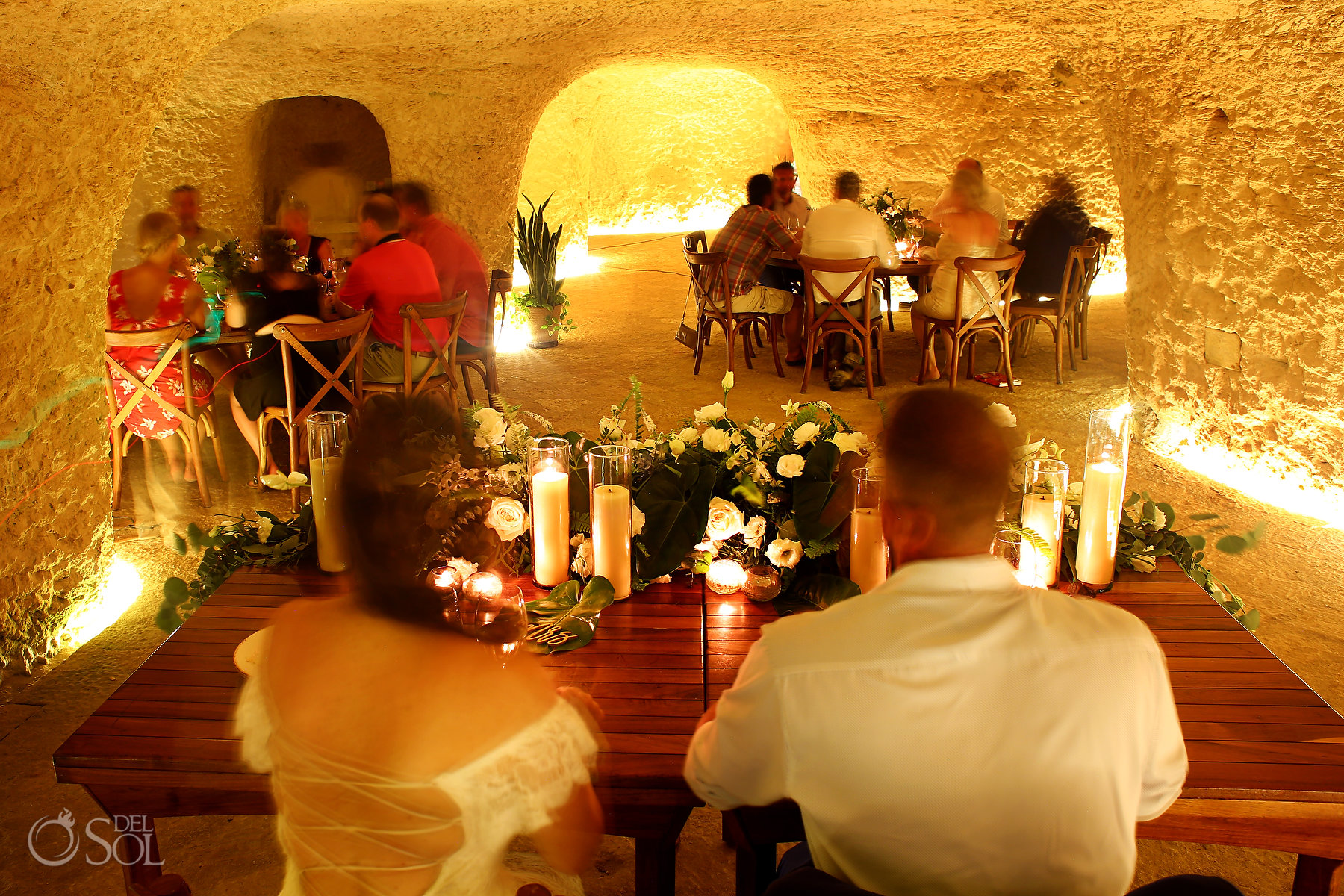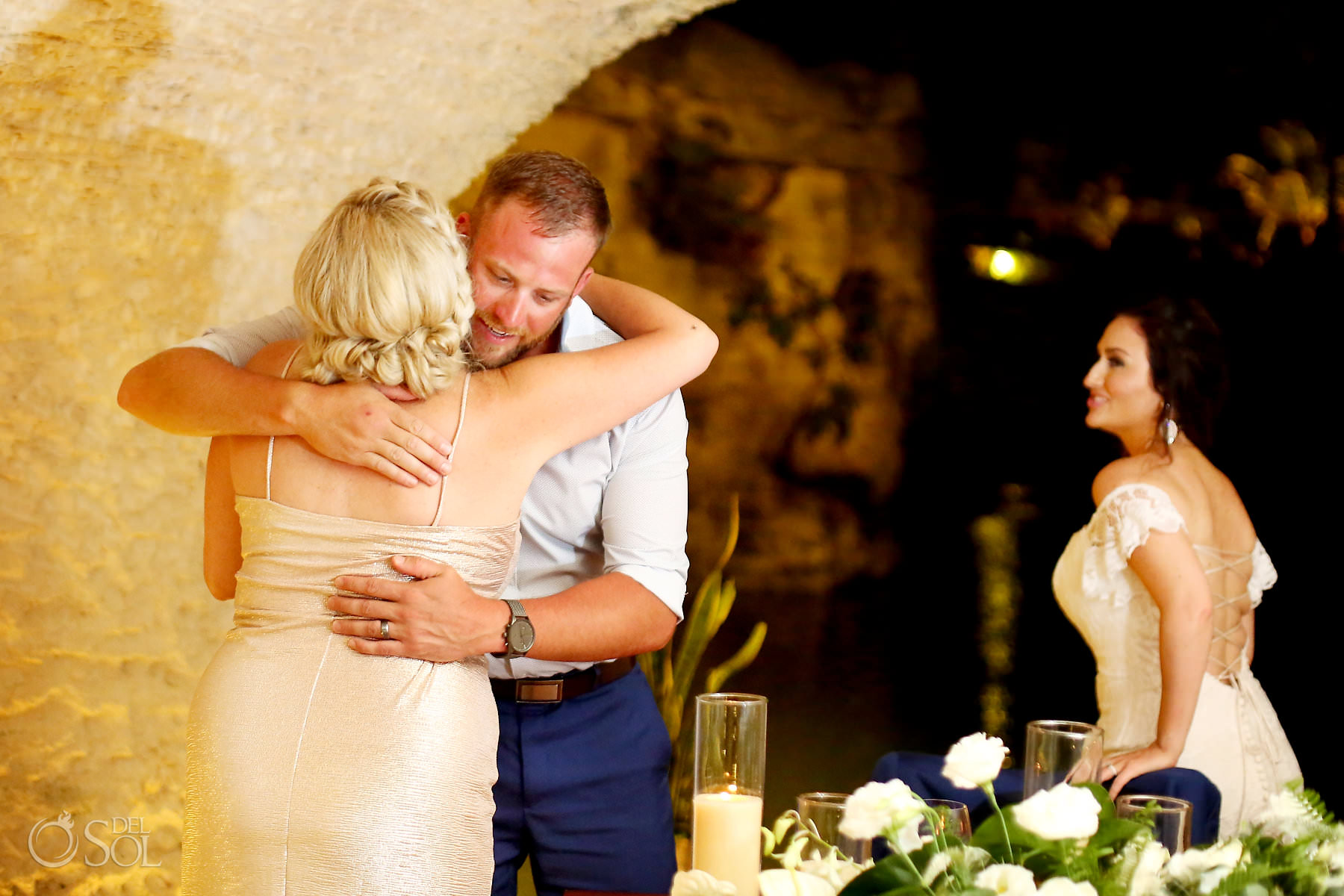 Del Sol: What is your takeaway from your destination wedding experience?
"I would do a destination wedding in a heart beat!  We are SO blessed to have been surrounded by our family and friends for our destination wedding."
"The entire destination wedding week was worth every moment spent with family and friends. Countless memories were made!" – Chelsea