Iberostar Grand Paraiso wedding
Nicole + Brett
"I feel like Brett and I already live a married life being together so long already. We have experienced pain and relationship struggles, dealing with infertility issues and loss and life in general. I drive him crazy as he does me at times but I can't imagine doing life without him. Brett has a big warm heart and would do just about anything for us! It makes me giddy to finally call him my husband."
Love, joy and happiness JUMP out of every picture of Nicole and Brett's Iberostar Gran Paraiso wedding! We asked Nicole to share her thoughts about her day.
Del Sol: It's amazing LOVE brought you here! Why did you Travel for Love?
Nicole: "We wanted to have a celebration with our friends and family that lasted for more than a fews hours. We love Mexico and the beaches so it was a no brainer for us."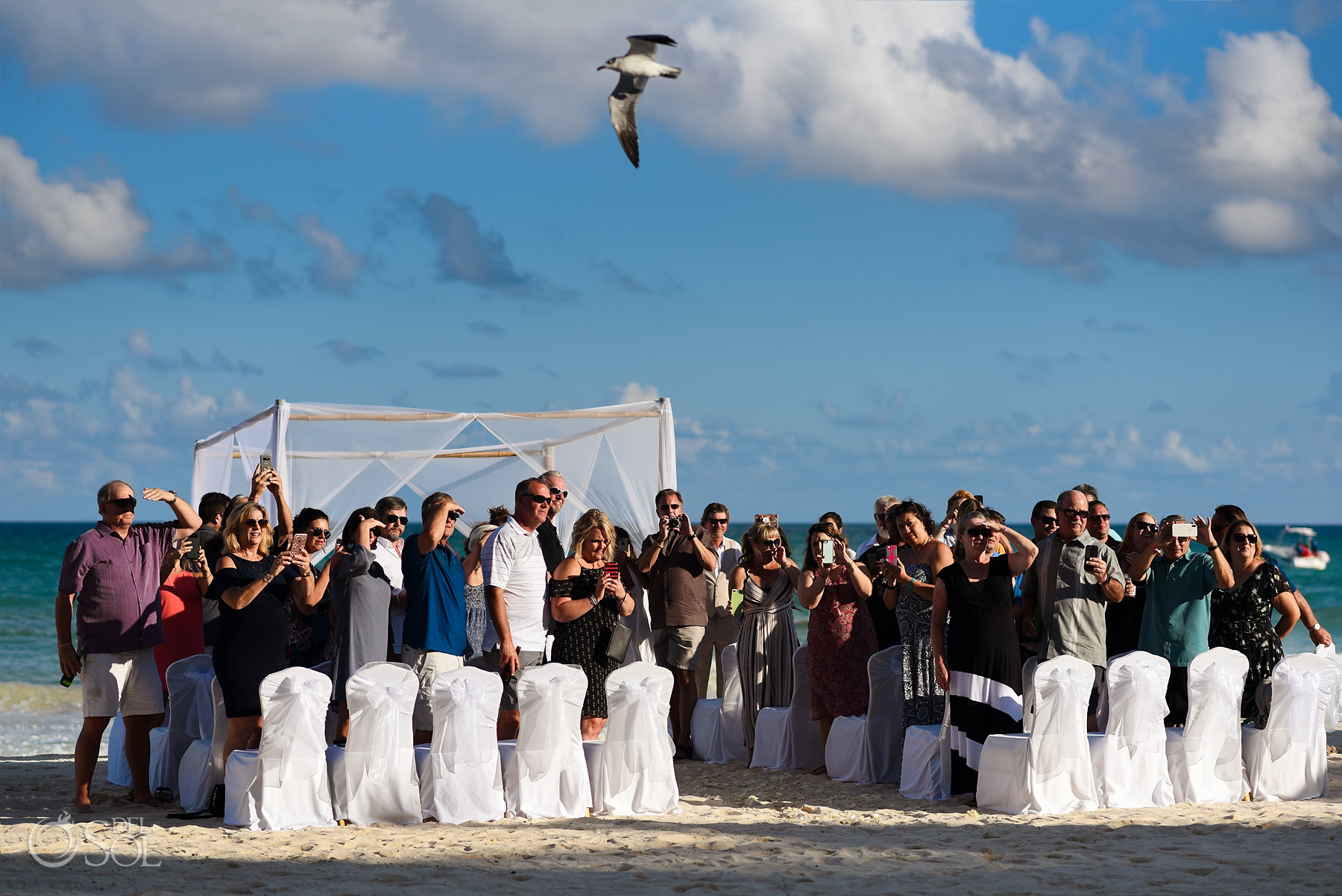 Del Sol: You guys were a LOT of fun and you had a really fun group! Talk to us about relaxing – letting go and enjoying your day!
"Man our wedding day was perfect!" – Nicole
"We relaxed by the pool in the morning with our guests, getting ready wasn't stressful. I mean we were on vacation at the beach so it was laid back and chill."
Del Sol: Photos were an important part of your day, talk to us about that.
Nicole: "Our relationship has been long, 15 years. Family dynamics (divorces) had delayed our marriage as we didn't know how to make everyone happy that doesn't get along. We have struggled for many years with infertility/loss which takes a toll on a relationship, so the pictures were super important to me. "
"I wanted to capture our special day, when all of our worries and stress didn't exist. I want to look back at our pictures for years to come and have them take me back to that day and the way I felt!" – Nicole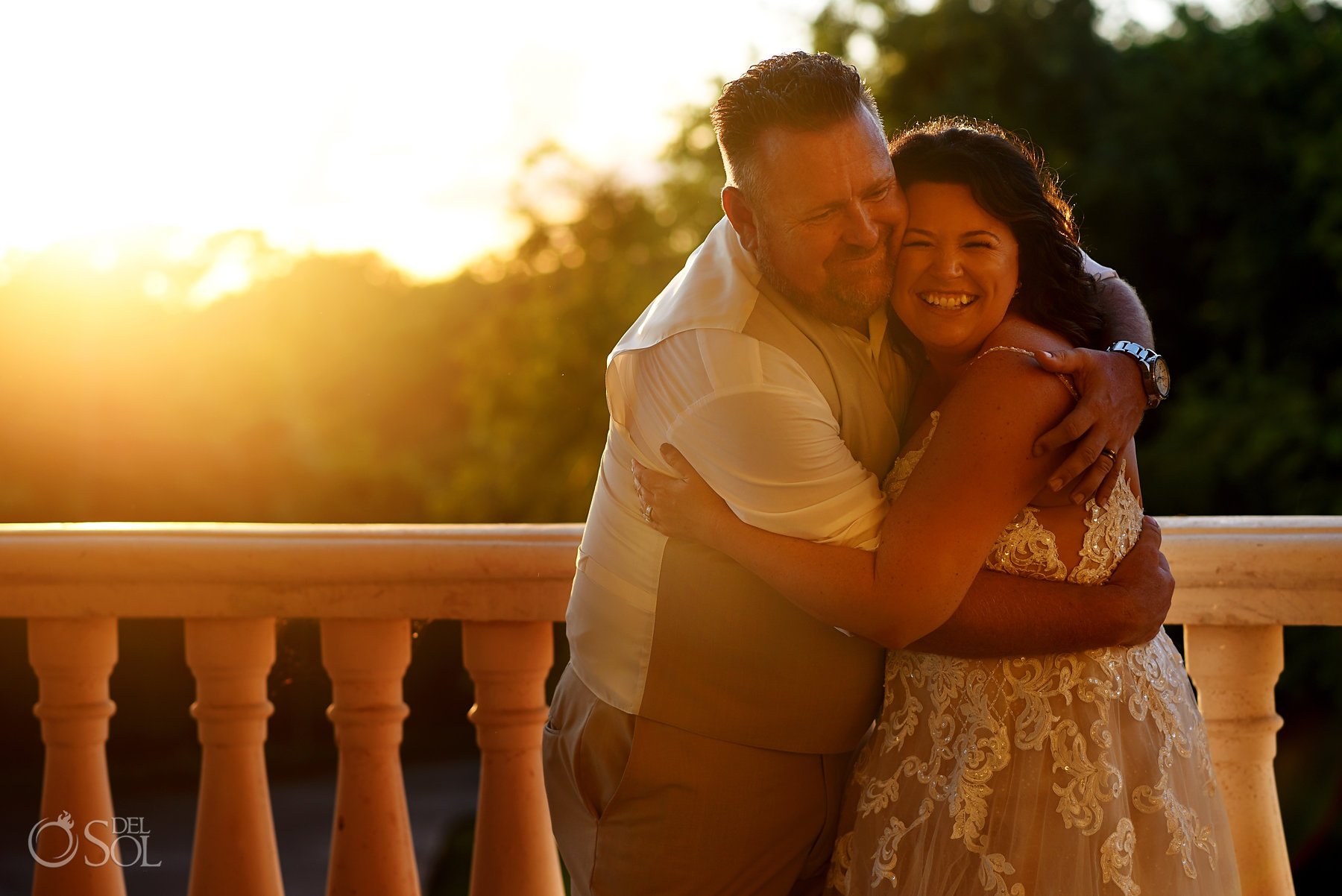 Del Sol: What was the most amazing moment of your day?
Nicole: "Gosh the entire day was amazing. While waiting to be introduced as the newly weds, it was emotional to stand back and see all of our friends and family that made the trip to celebrate with us. We are so grateful for them. Our wedding wouldn't have been what it was without them!"
Del Sol: Why did you choose a Iberostar Grand Paraiso Wedding?
Nicole: "Iberostar Grand Resort came recommended to us by one of our guests. It didn't disappoint, it's a beautiful resort! Our head waiter for our wedding was great and spoiled us with special dinner reservations and table decor throughout the rest of our stay."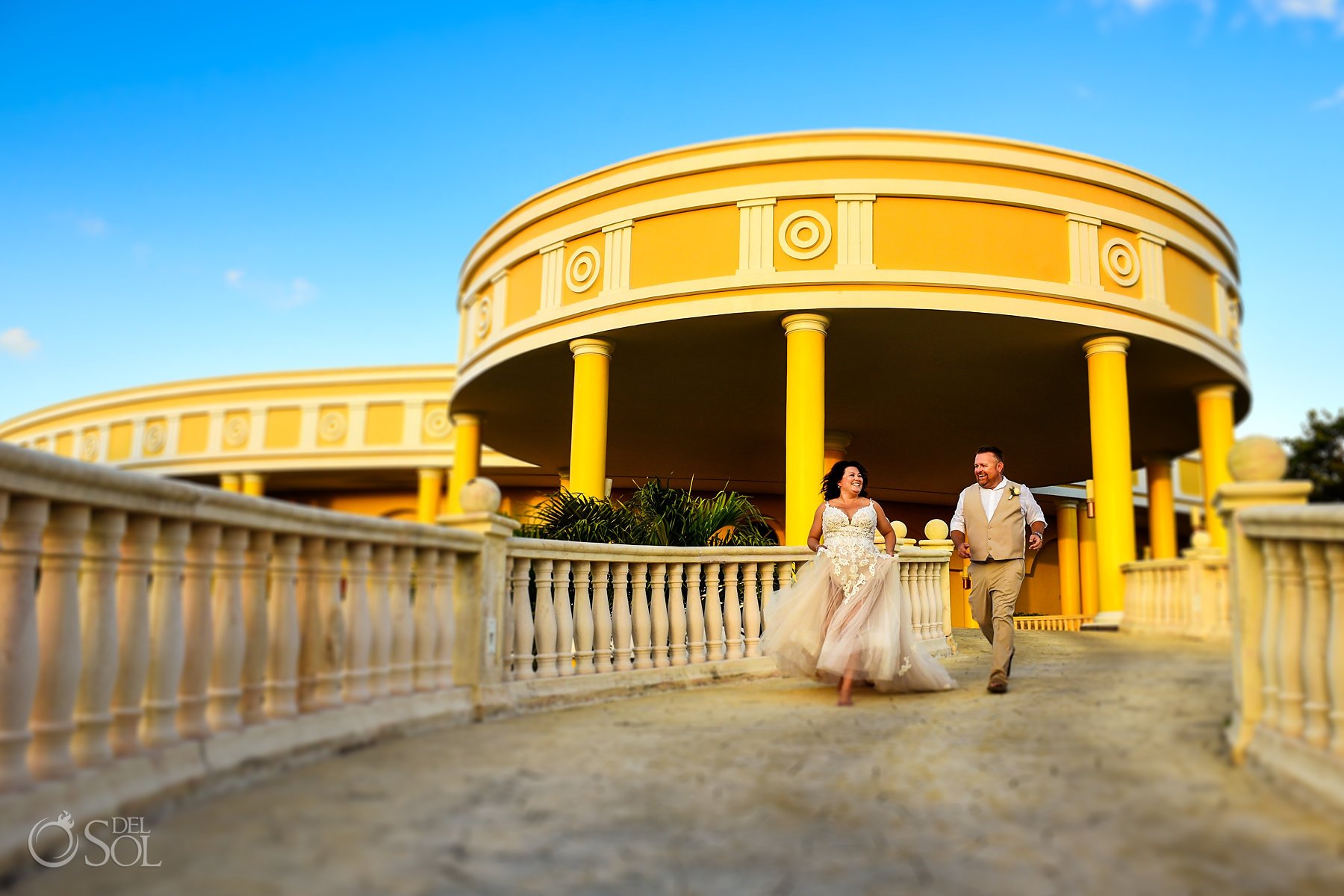 Del Sol:  How was your experience in Mexico – bearing in mind the current travel advisories against Mexico?
"Gosh I get so tired of people's comments that we shouldn't travel to Mexico. We have traveled to Mexico several times and have never had a problem. It's like traveling anywhere, we must use common sense." – Nicole
"If you're a laid back bride who is more about the fun than the image, a destination wedding hands down is the way to go!"