Waterfall Vow Renewal Experience
Crystal + Este
"Another stint of driving ahead. I'd rather my feet ache from exploring cobblestones then my butt ache from bouncy asphalt. In the end, either way, it's a win if my hand is in his."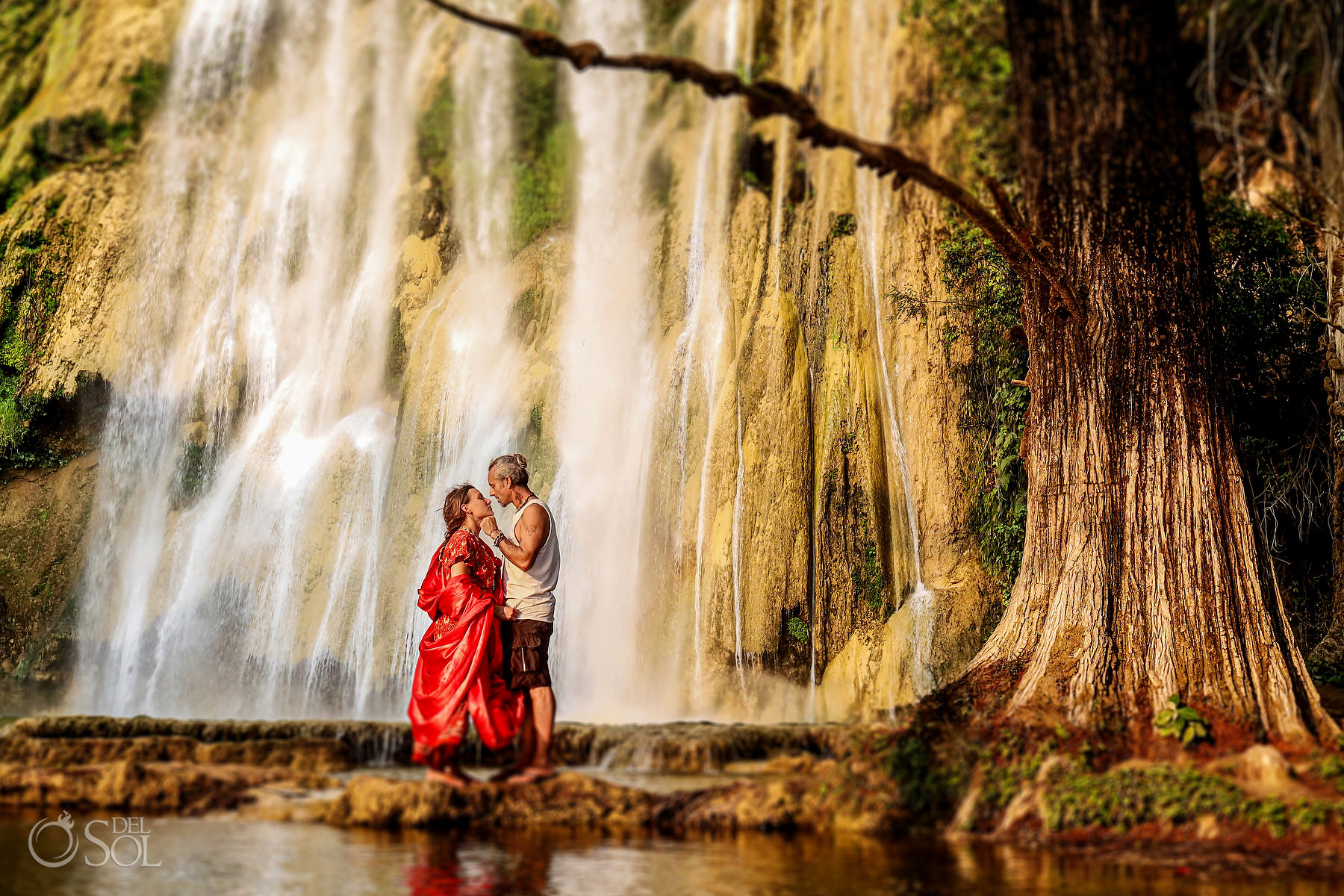 Words about their Waterfall Vow Renewal Experience from Crystal, Este and their Instagram @shanksfull_heart
"I'm an ass sometimes. I mean I think we all are, but, the biggest difference in being an ass, versus an assh0le is trying to make it right."
"I have been trying to balance sharing this ultimate, sexy, 14 years anniversary-moon trip to Mexico with not over-sharing it, in hopes to avoid the place changing from over tourism. In all my ravings and fantastic recollections, I neglected to share the most important reason this whole trip happened!"
"I have been watching Sol's artistic photography for over a decade. Seriously, artists out there, have you ever met a person whose work you admired for that long?"
"Sol's gift is sharing love by showing love… her photography is just a by-product of that kind of joy needing to explode." – Crystal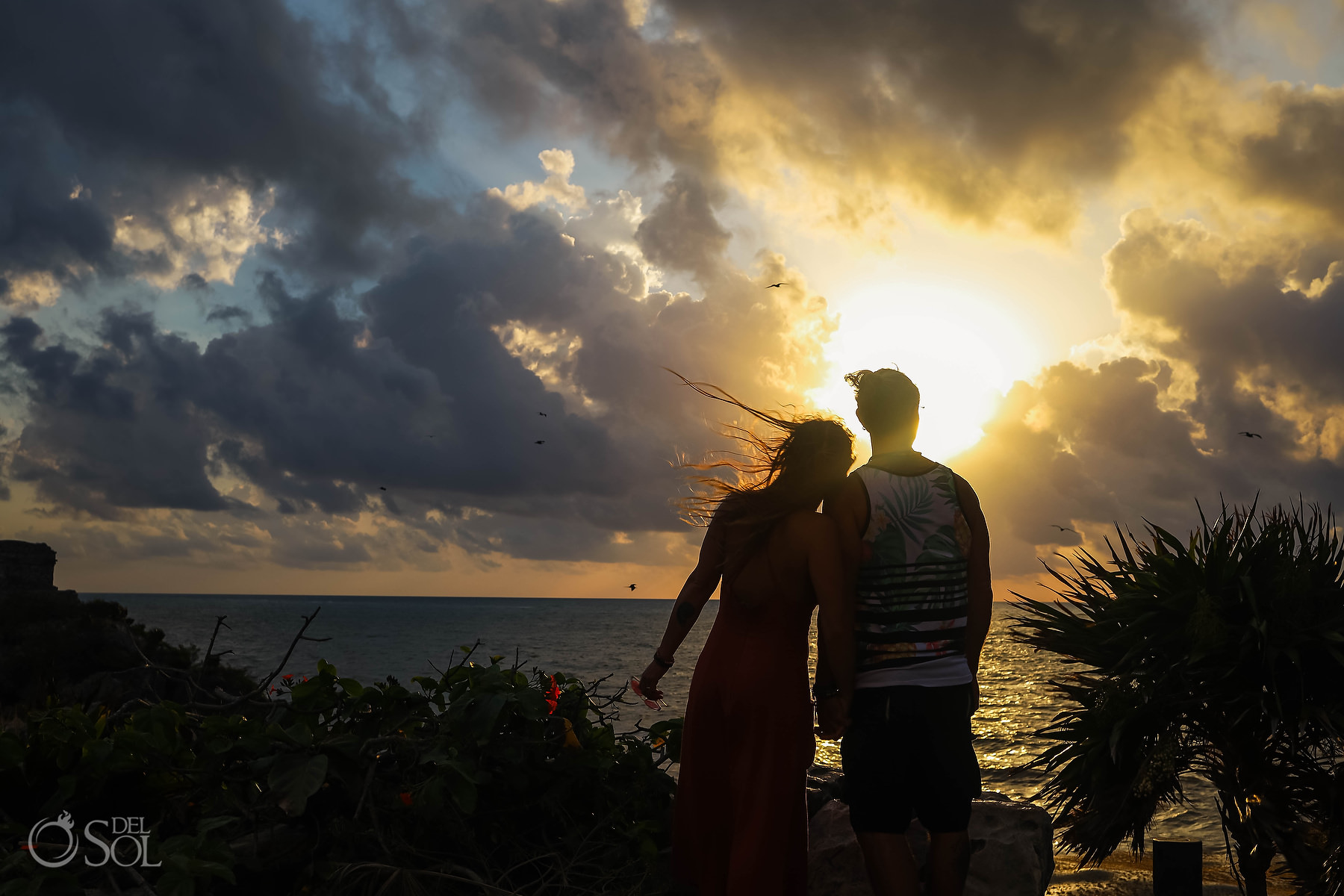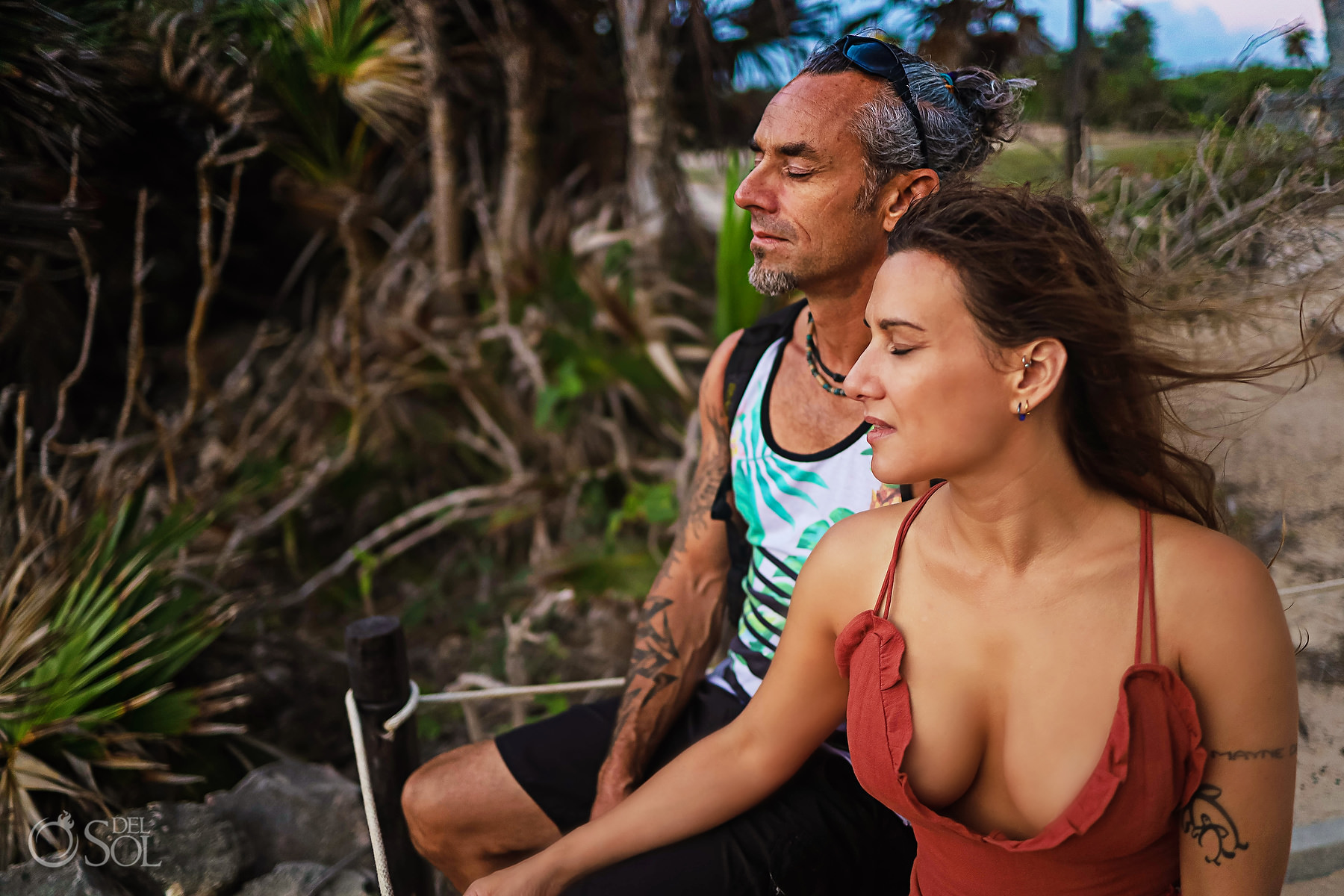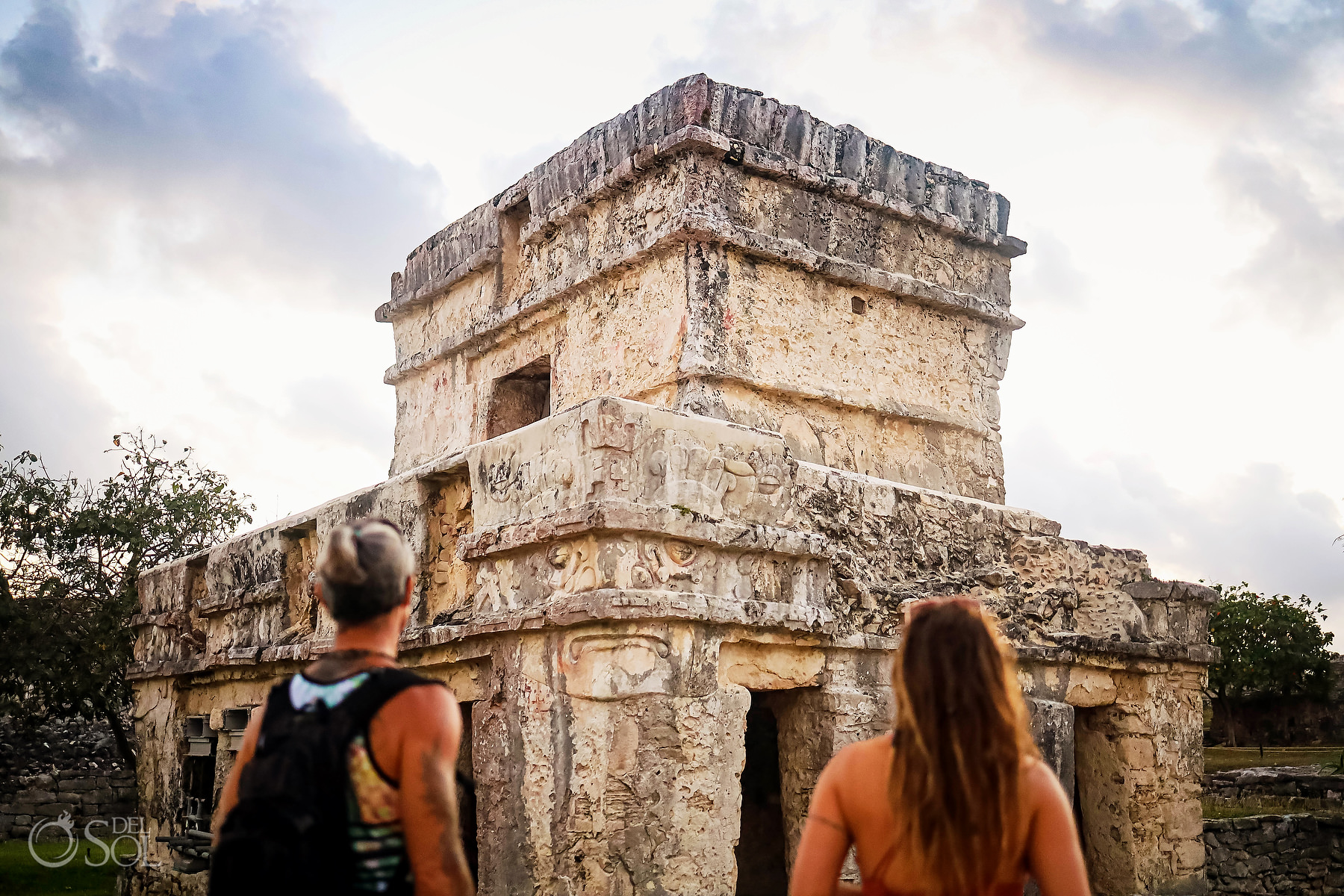 Travel for love to Mexico
"Since her first underwater bride was published, I have watched Sol's fine art photography expand. As Del Sol formed – pushing the limits of their art – the product continued to be mesmerizing!"
"Knowing Sol's talent, coupled with a desire to immerse in Mexican culture, I recognized that investing in a Del Sol Travels experience was truly a once in a lifetime moment."- Crystal
"Sol's vision for our adventures were planned with our unique history and time invested in getting to know us before the trip. I felt fairly certain she would astound us – and she did not disappoint!!!"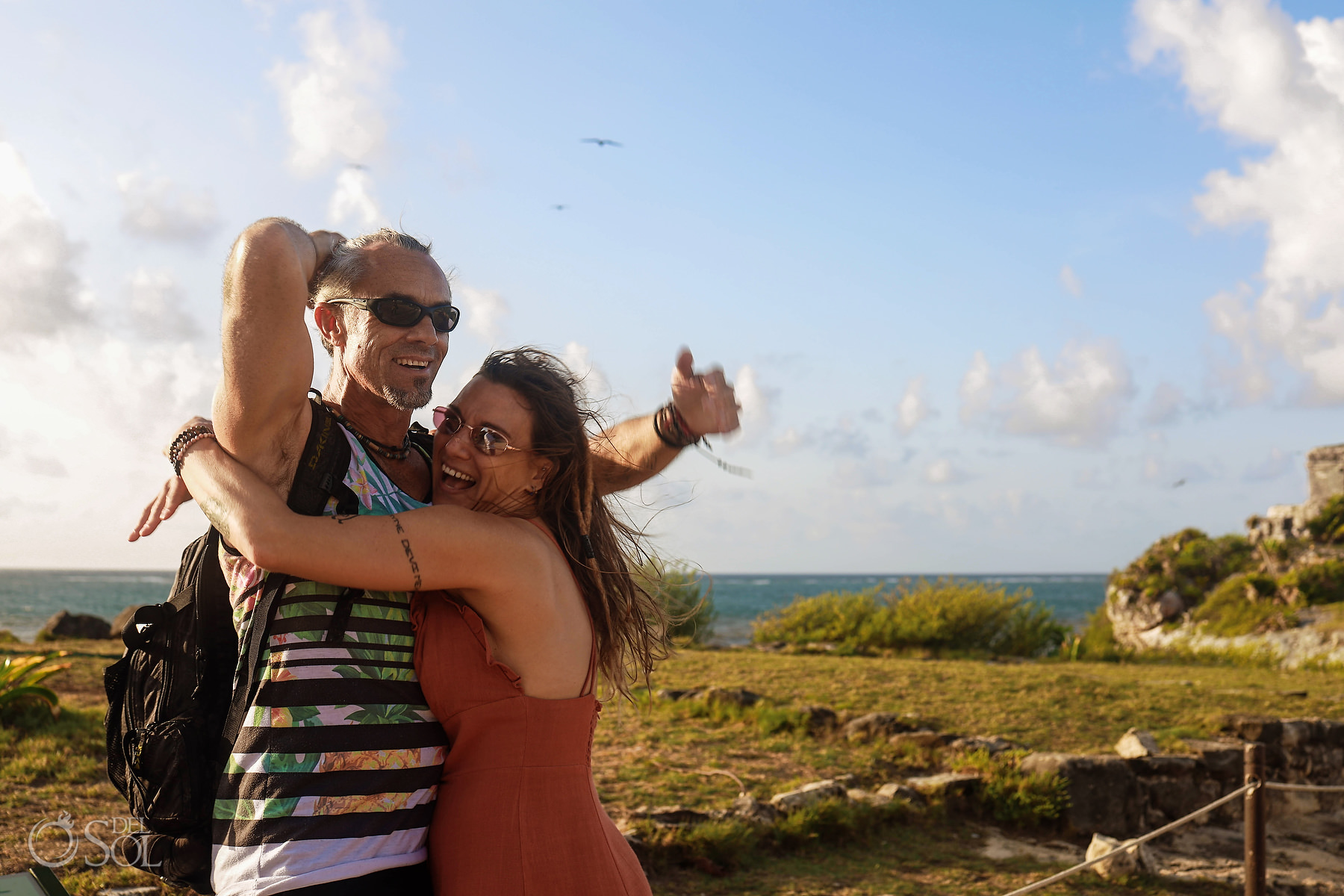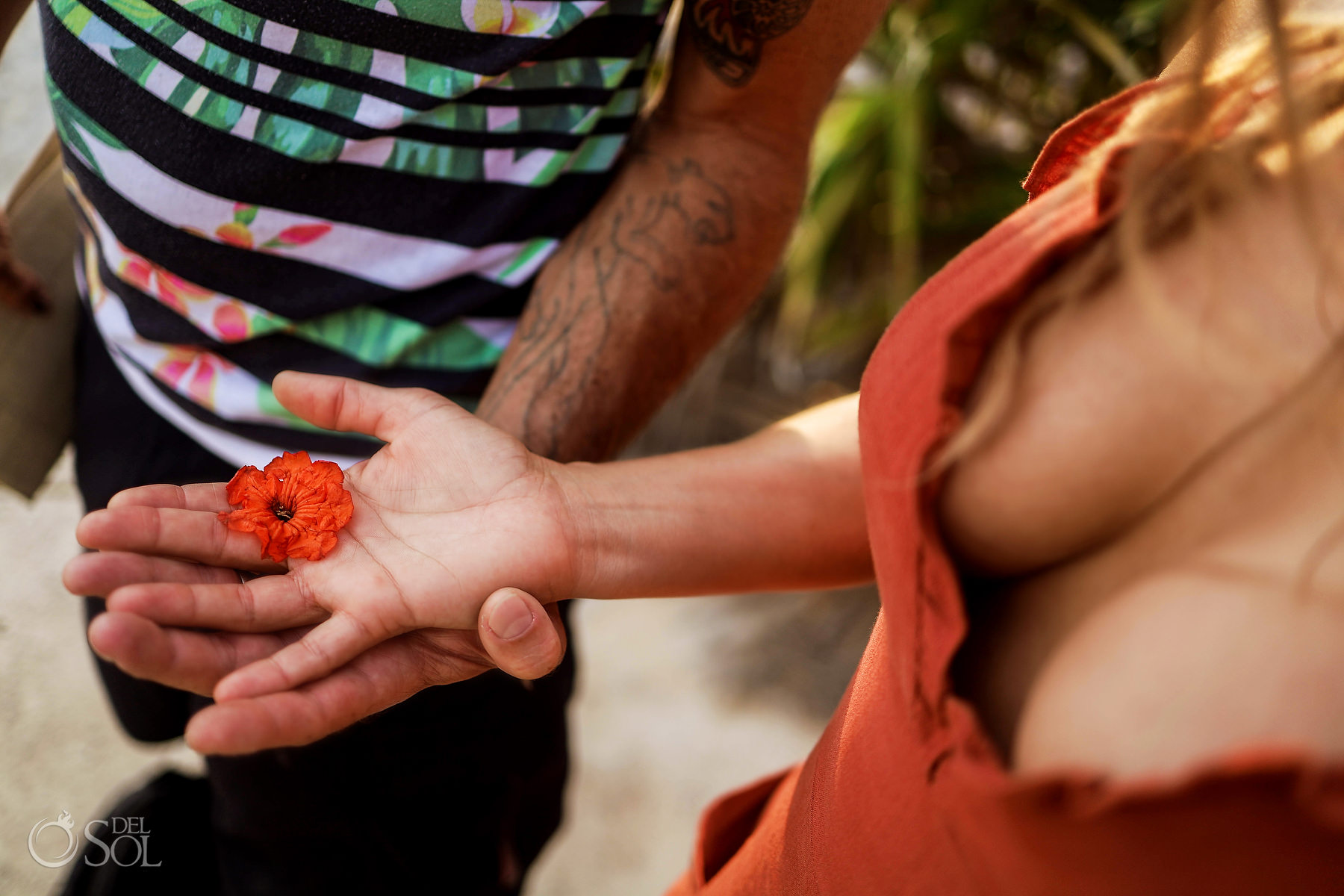 "Watching the sunrise at Tulum was magnificent. We made the observation many times on our trip how we felt so privileged – so blessed – to get to be alone in these spaces of ancient presence."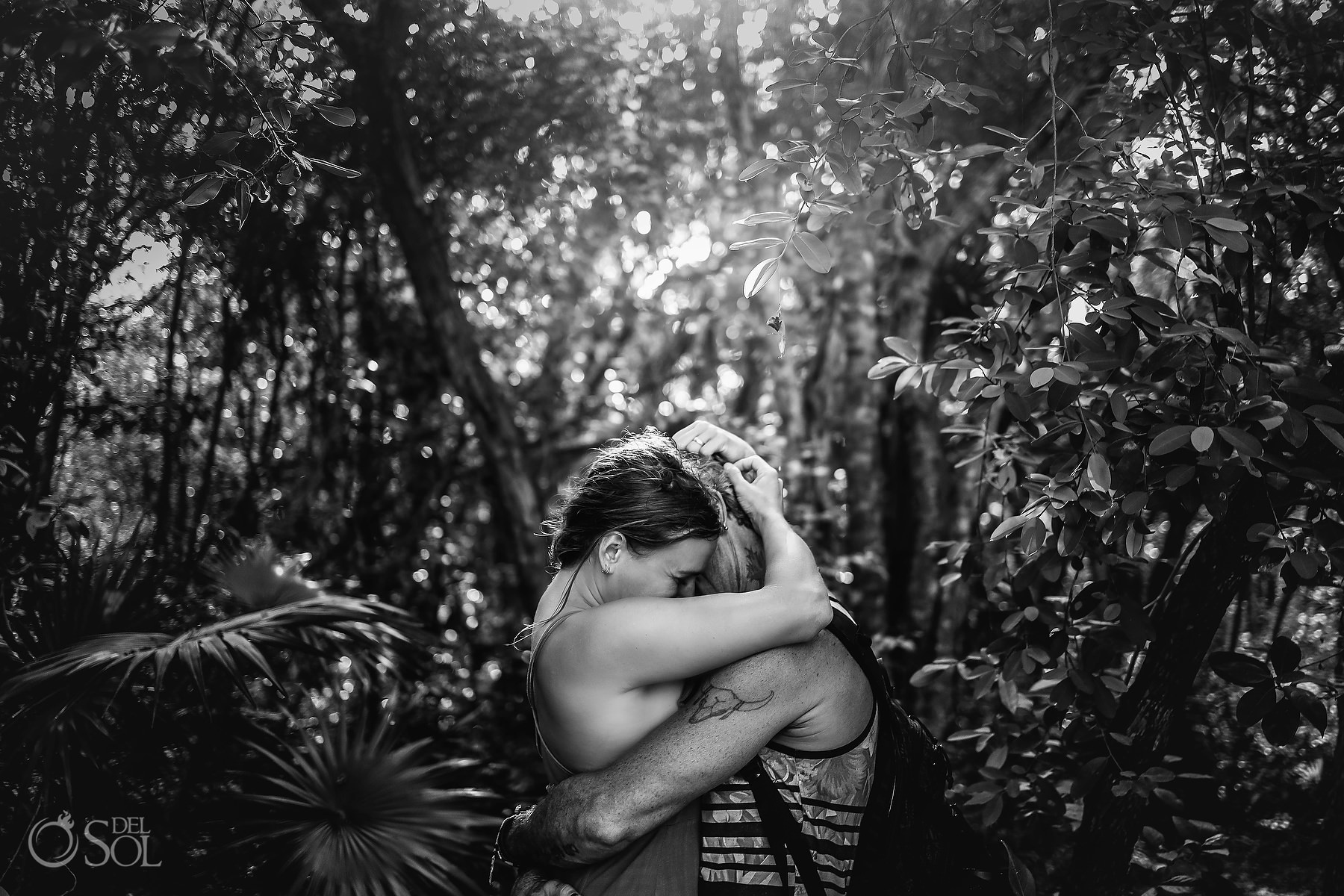 "Our lifestyle is not for everyone. We have always enjoyed meeting new people. In the US we have such a materialistic society. Travel provides the chance to learn the ways of others who accomplish the same daily life with so much less."
"When you are besides another human being experiencing their struggles, you connect without caring about borders or nationality. The result is an open-mind and a desire to invest in their happiness as much as your own. While our children were young it was important to us that they learn this, so we spent periods of time home-schooling and involving them in other cultures and history."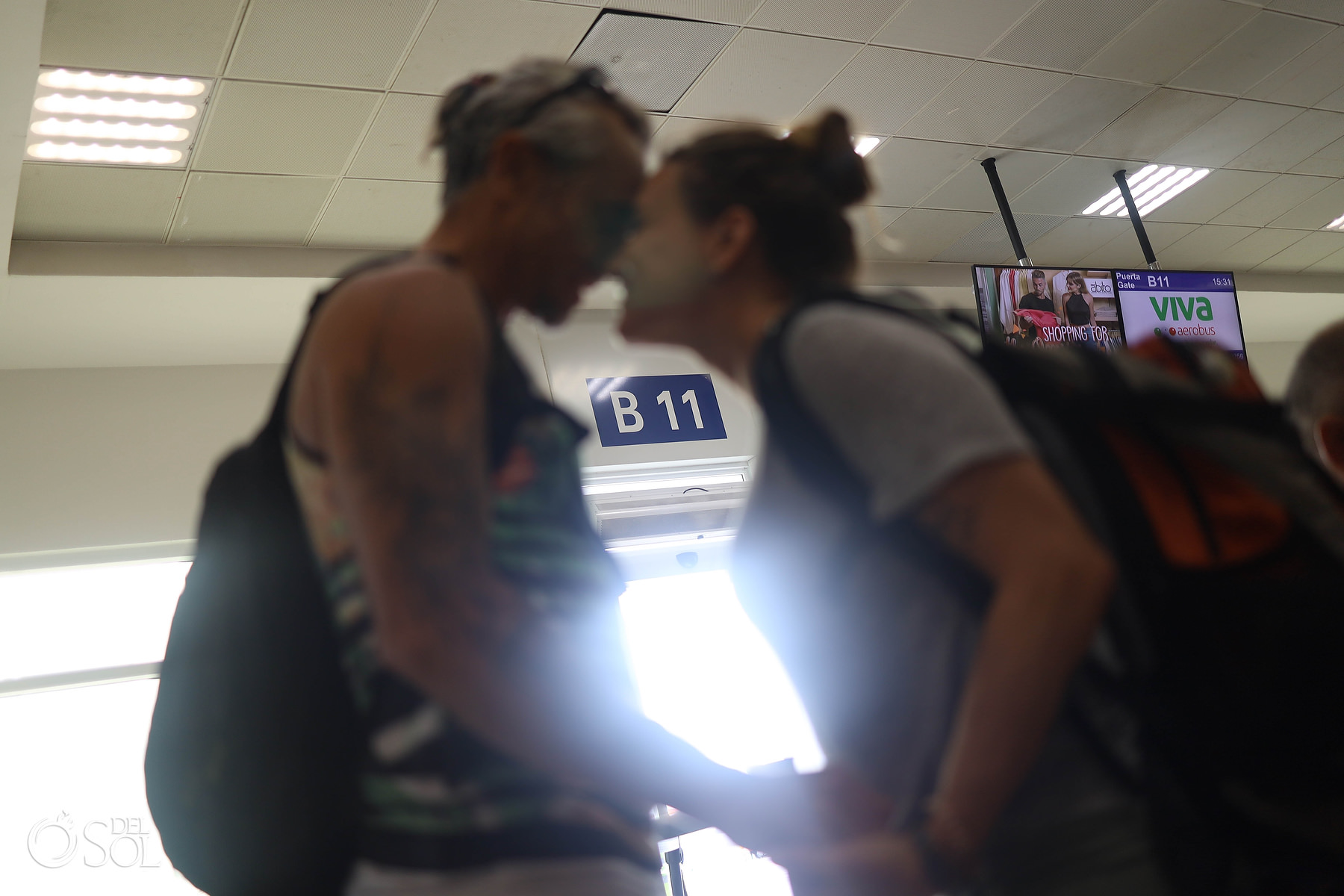 Things vs Experiences
"As for investing in things vs experiences; Crystal is a travel nurse so we live on the road and move every 3 months so it is difficult to own possessions, but we prefer it that way. We know many people with numerous possessions which, when it comes down to it, actually possess them instead."
"Not having an over-abundance of things keeps us traveling, experiencing life, and being involved with one another and our family. – Crystal + Este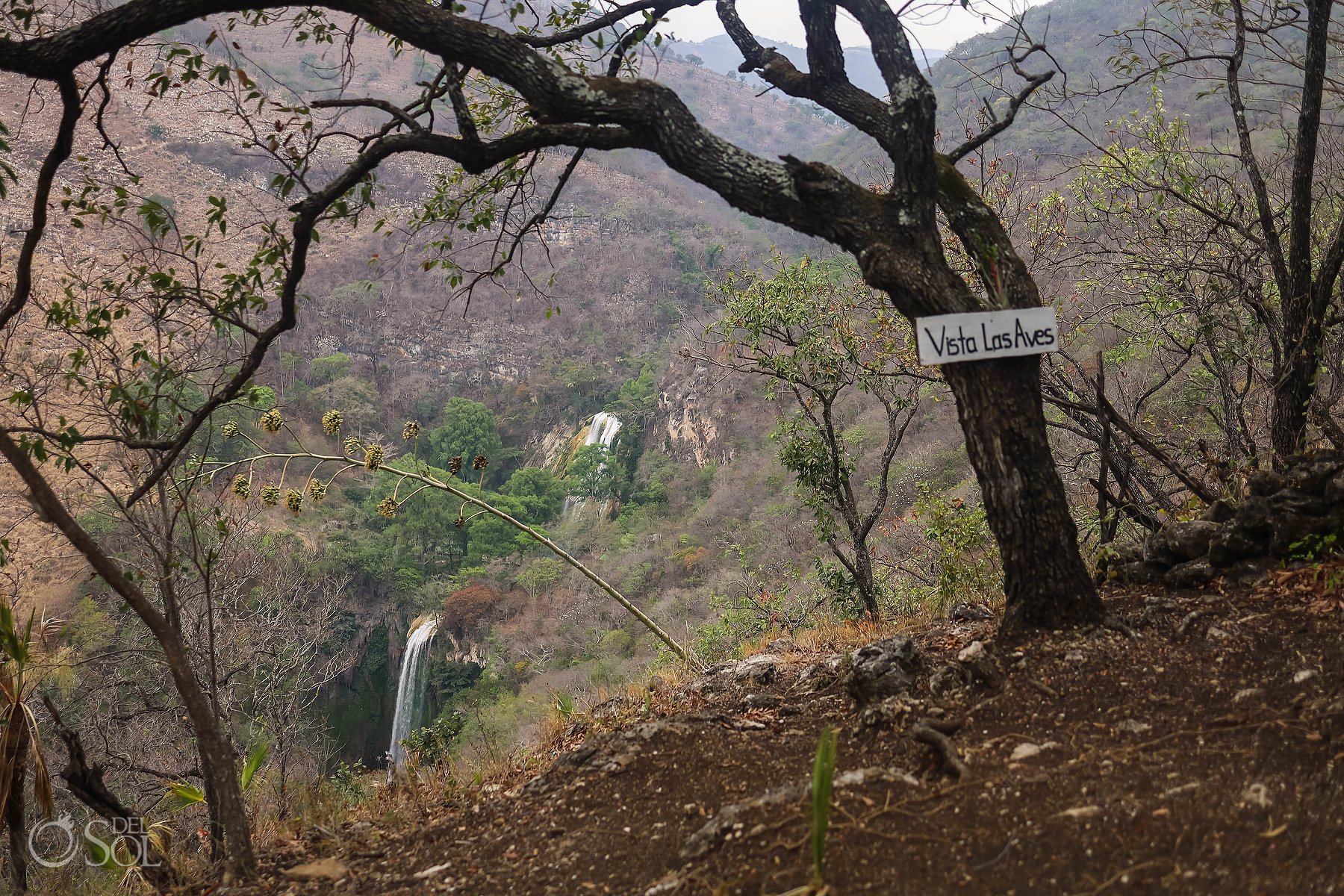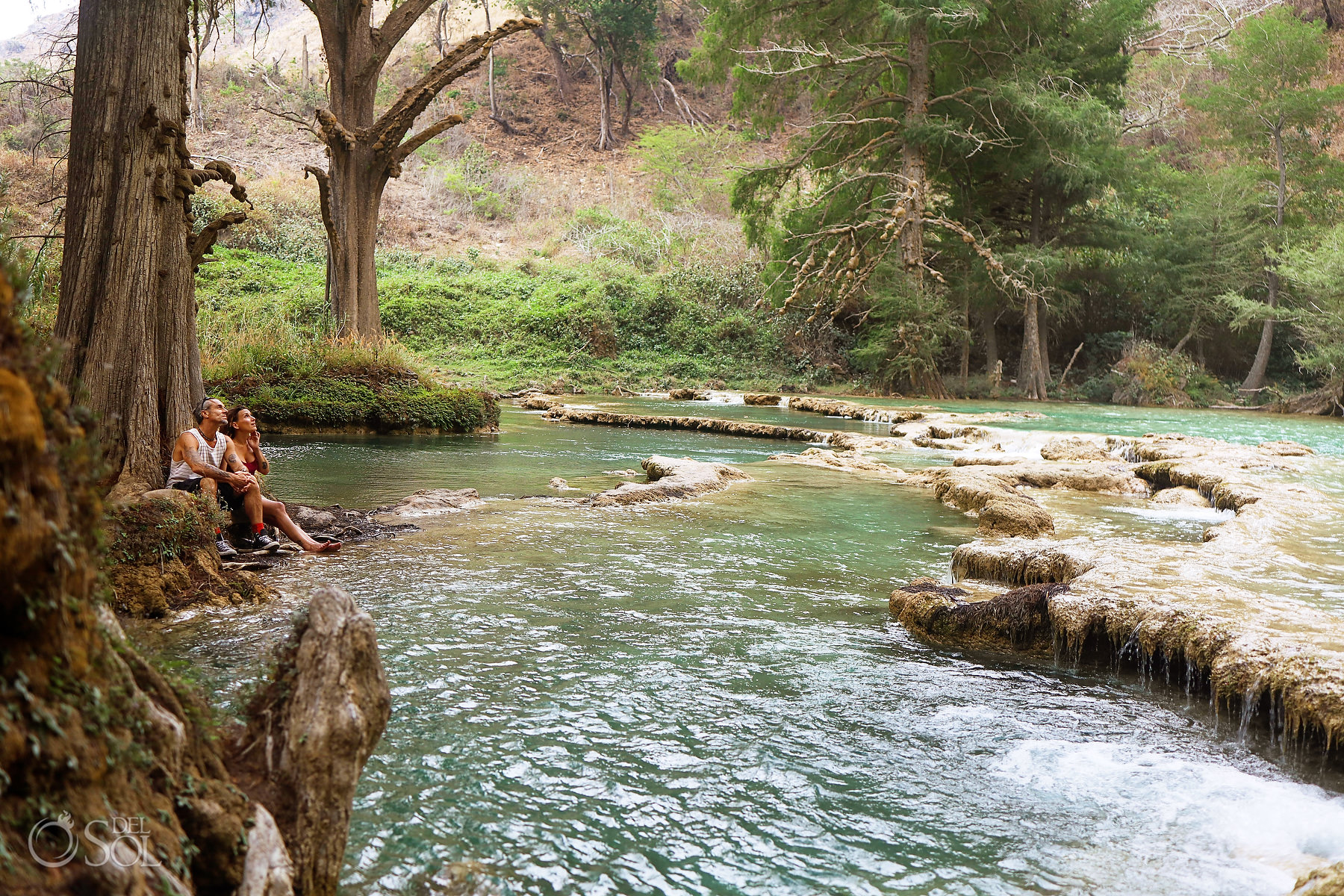 There is only one rule – RELAX
Crystal: "Since I had only given him a basic itinerary, at the beginning of the trip Este had many questions and no expectations. My anticipation over how the week would play out was easily reassured the moment we met Sol. The first thing she said was "there is only one rule: RELAX." As for our expectations as a couple, after all the multiplying demands and stress placed on nurses, I often feel like all I have for Este are the 'leftovers' of my compassion."
"I wanted to be completely present with Este; the chance for special moments together to relax without expectation and just "be." – Crystal
"Arriving in Chiapas I felt excitement and wonder of what was to follow. From the morning calls of the birds, to the intricate detail and vibrant paint, the hotel in Chiapas de Corzo swept us into our own private jungle."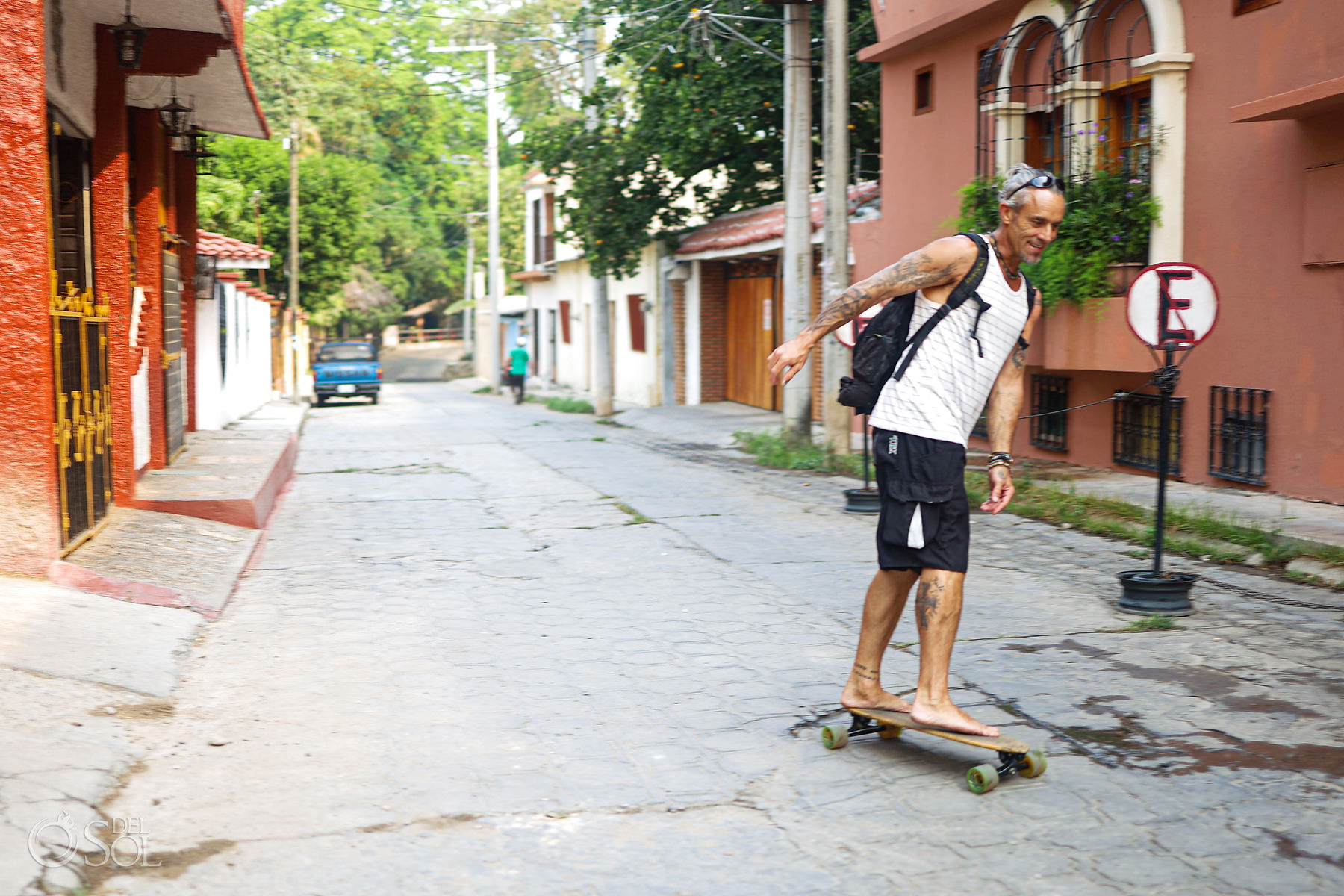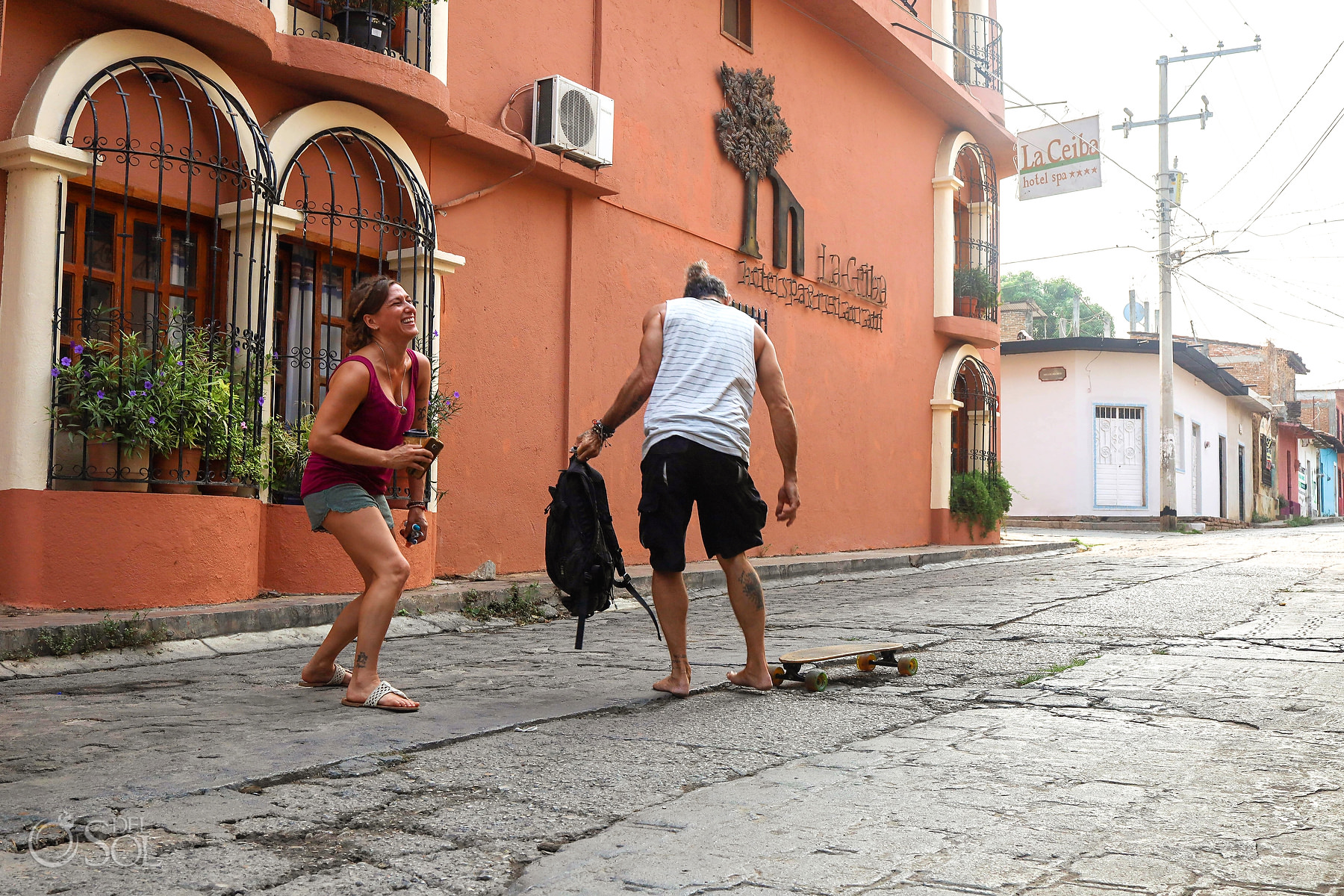 "The 'foot finger' accident- well men never quit trying to impress their brides and we, as brides never quite asking to be impressed. I encouraged the attempt to skate on cobblestone and felt quite badly about how that ended. Este is such a bad@ss though and this was no different from any other day. I've sutured him several times, bandaged wounds and burns and wrapped sprains because frankly, that's what happens when you marry a man afraid of nothing – and like always, he just kept rolling with it and enjoying himself despite injury."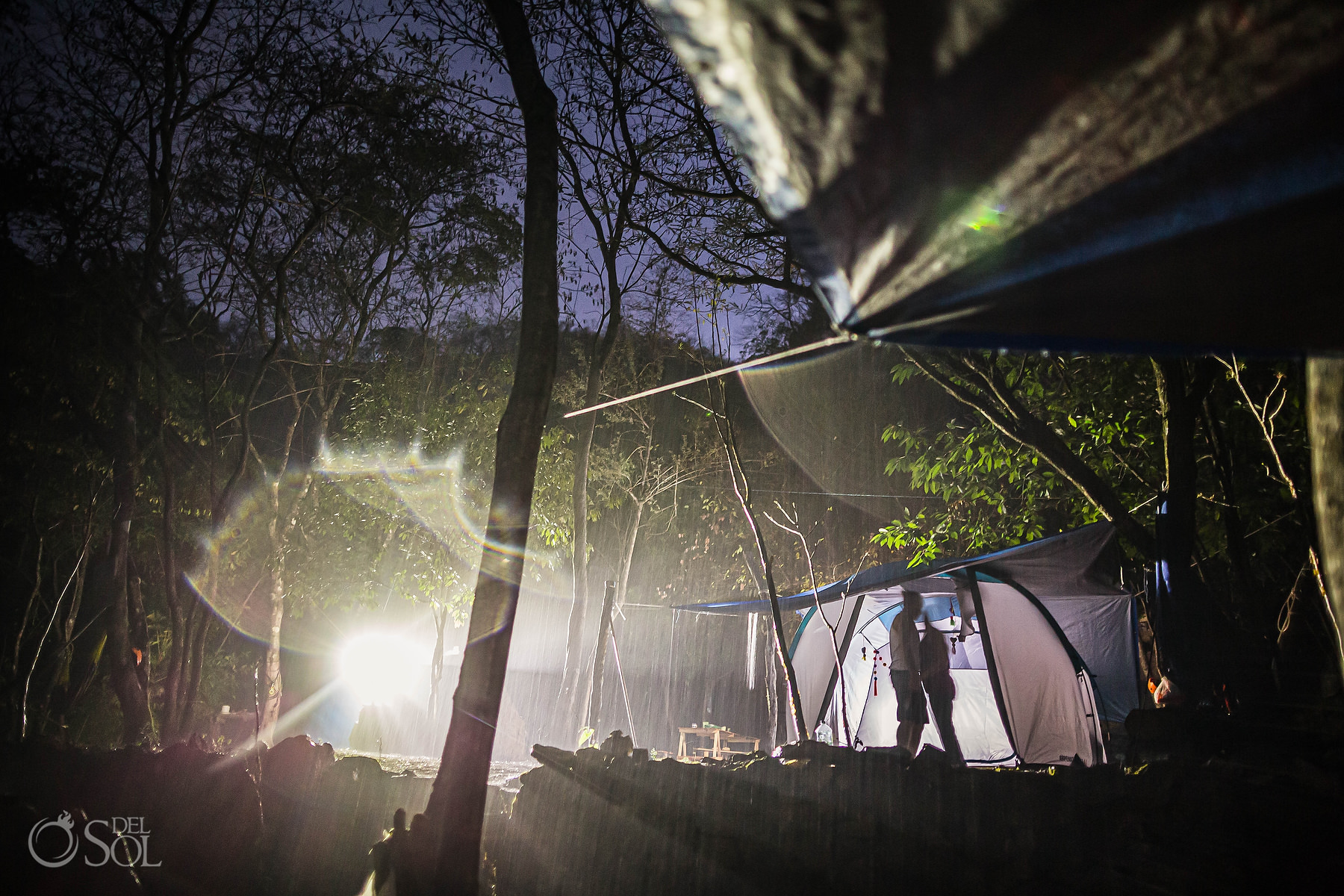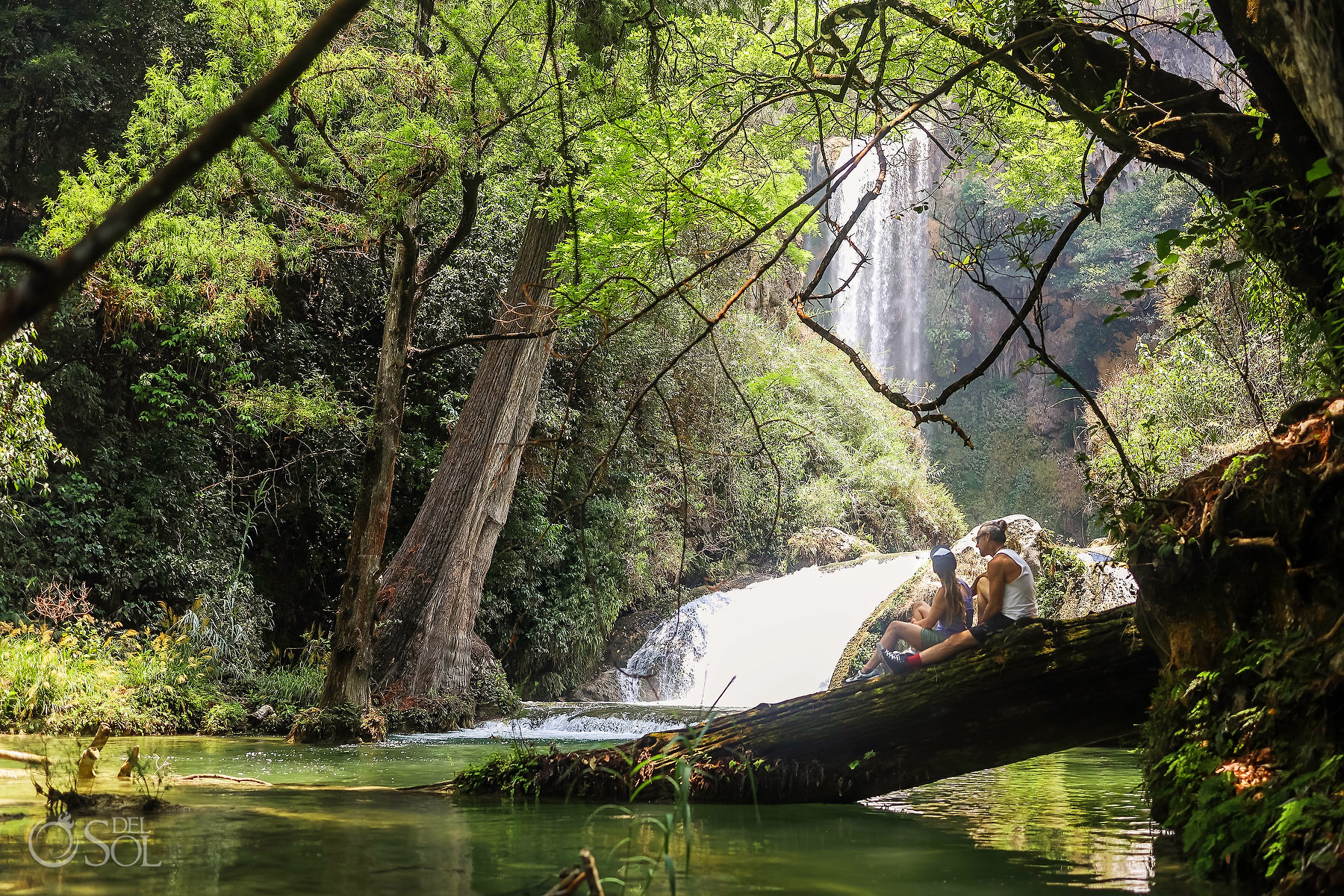 "Rustic"
"We generally pitch our own tent, and have spent weeks on the road living from it, so to say 'rustic' accommodations at the campground, well, it's kind of humorous to us. We have rarely had a latrine where we didn't dig the hole, and we have never had someone else dig a moat around our tent when the thunderstorms rolled in. All the felt heart-shaped art and the setup tent- we felt like royalty!!"
"The food at the waterfalls was beyond expectations! The fact that our hosts changed the generations of recipes just to accommodate our allergies – and still made the most fantastic meals – was outstanding. We especially liked the use of cactus and fresh grown produce from right there beside the table?! Wow."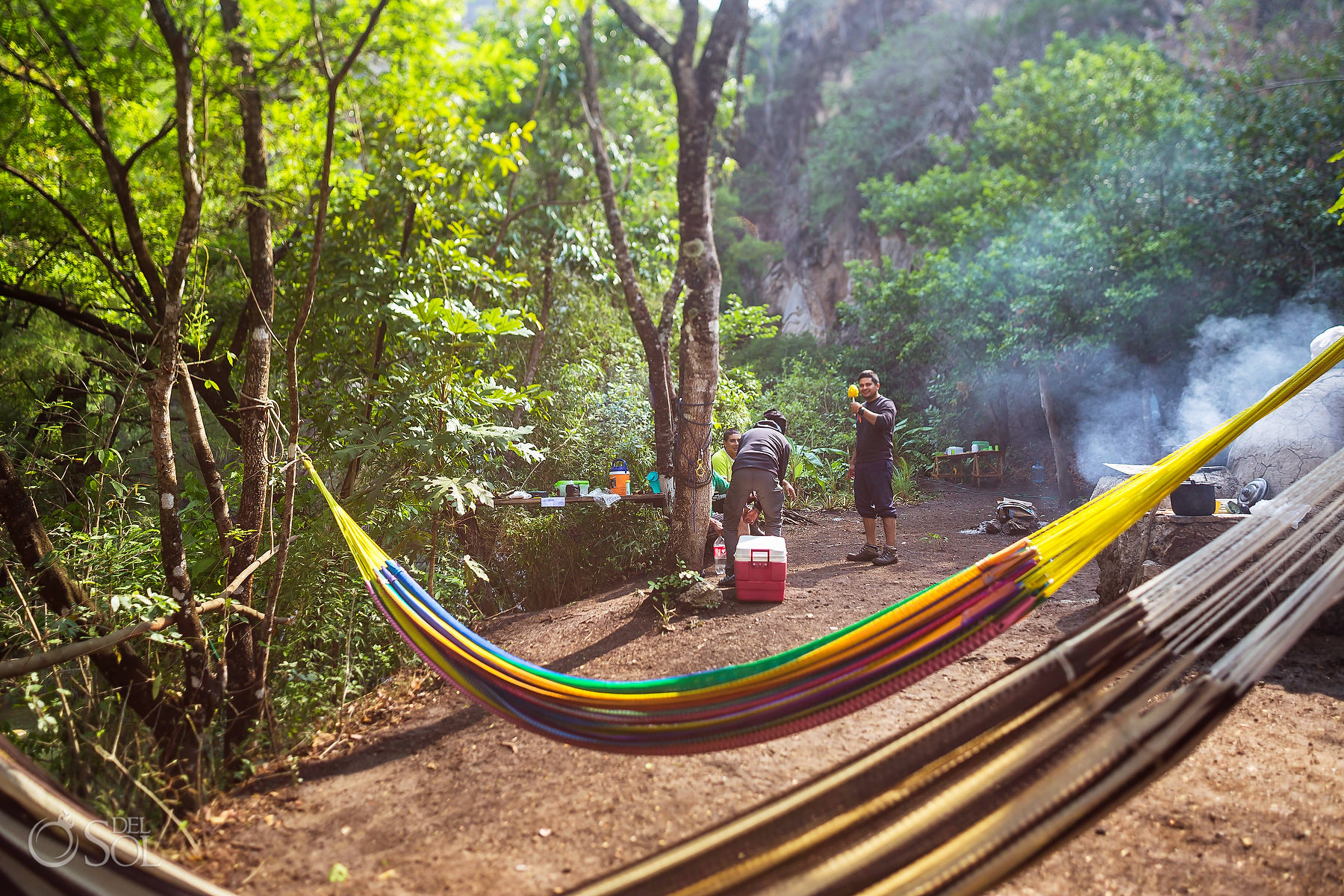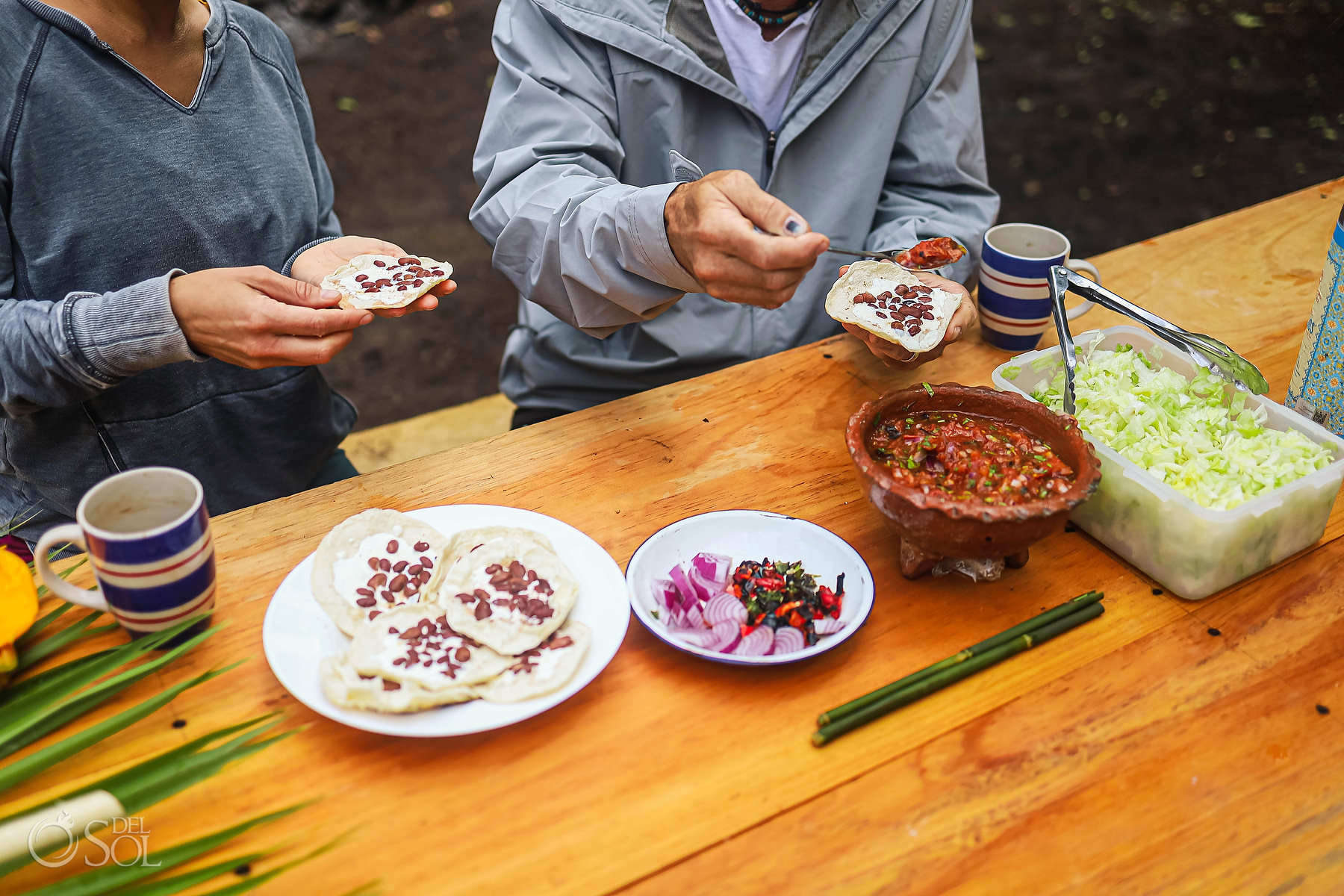 Waterfall Vow Renewal Experience
"The waterfalls themselves – never have I imagined such a turquoise blue could flow in a river. So clear, so pure and untouched!
"We have seen so much beauty on this Earth and yet standing at the precipice of the tallest fall I felt it's magnificence to a place that left me speechless and brought me to tears. Indescribable."- Crystal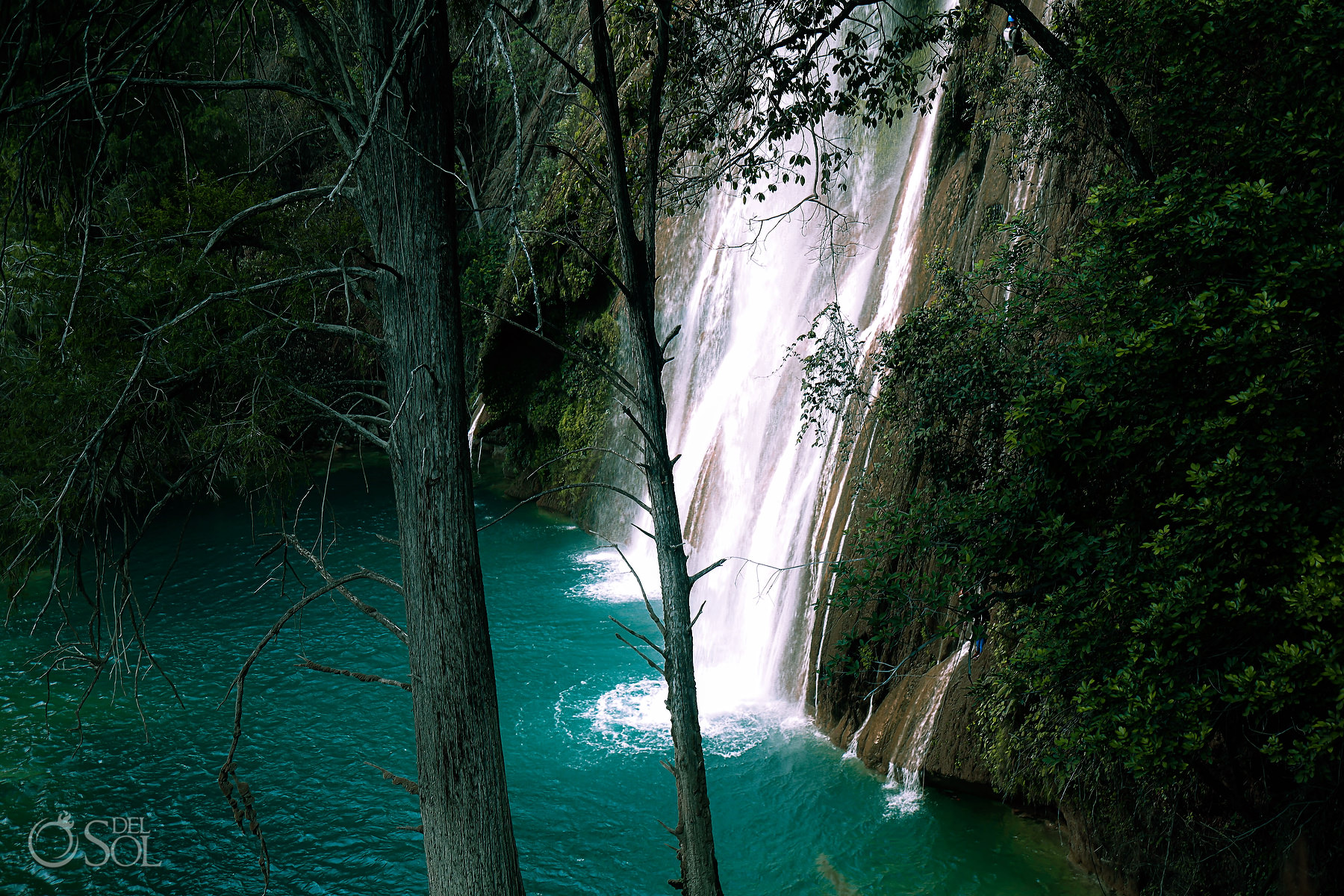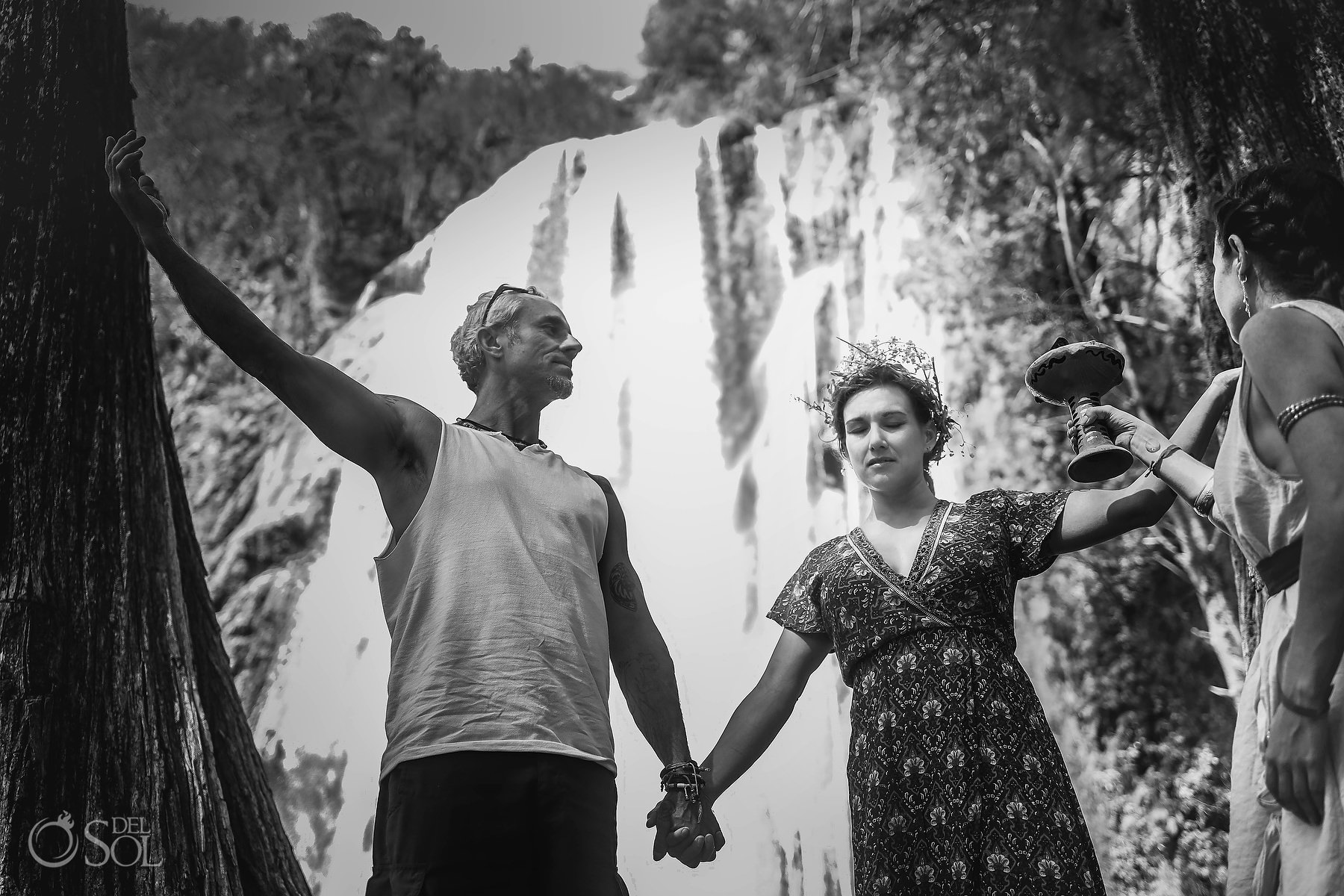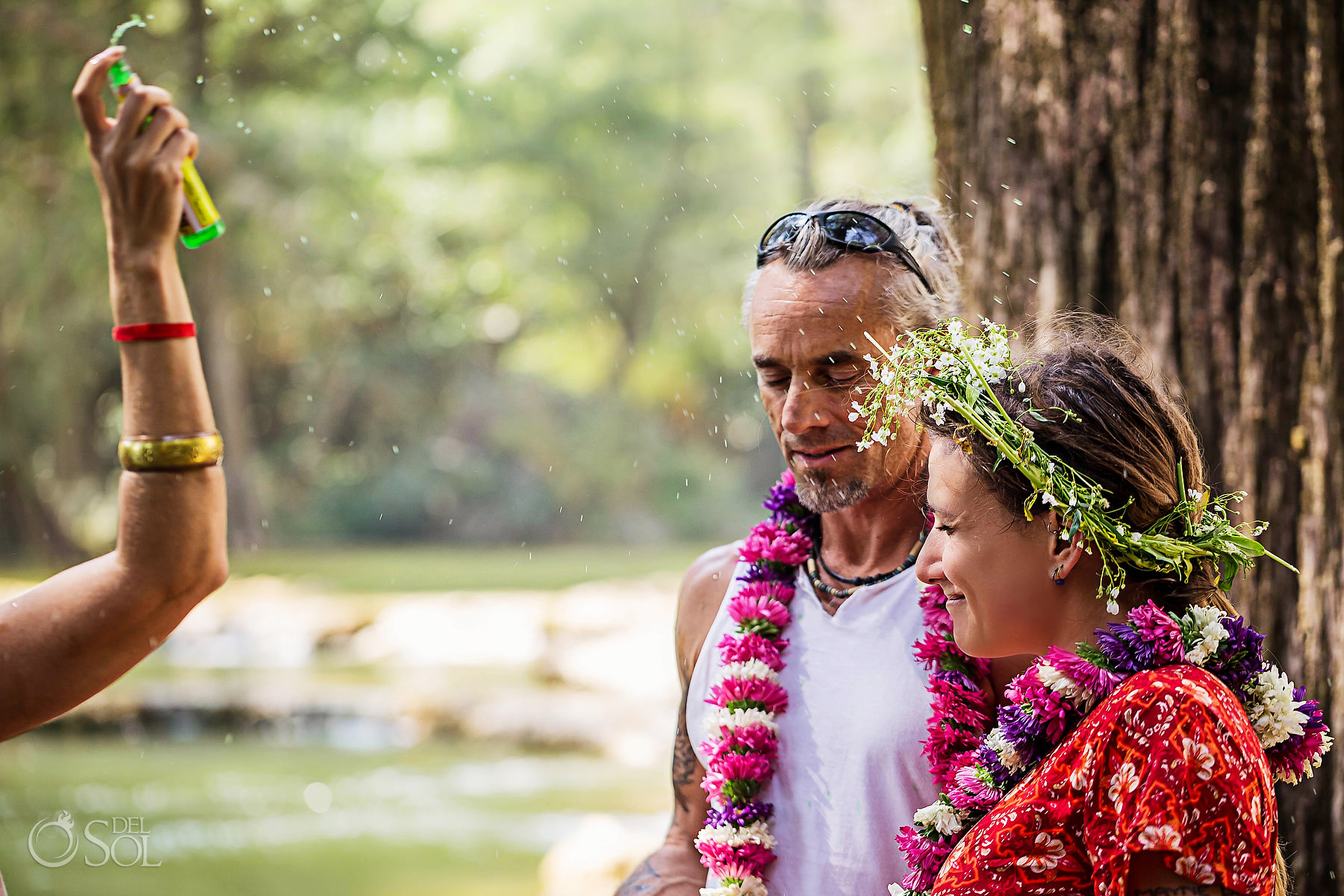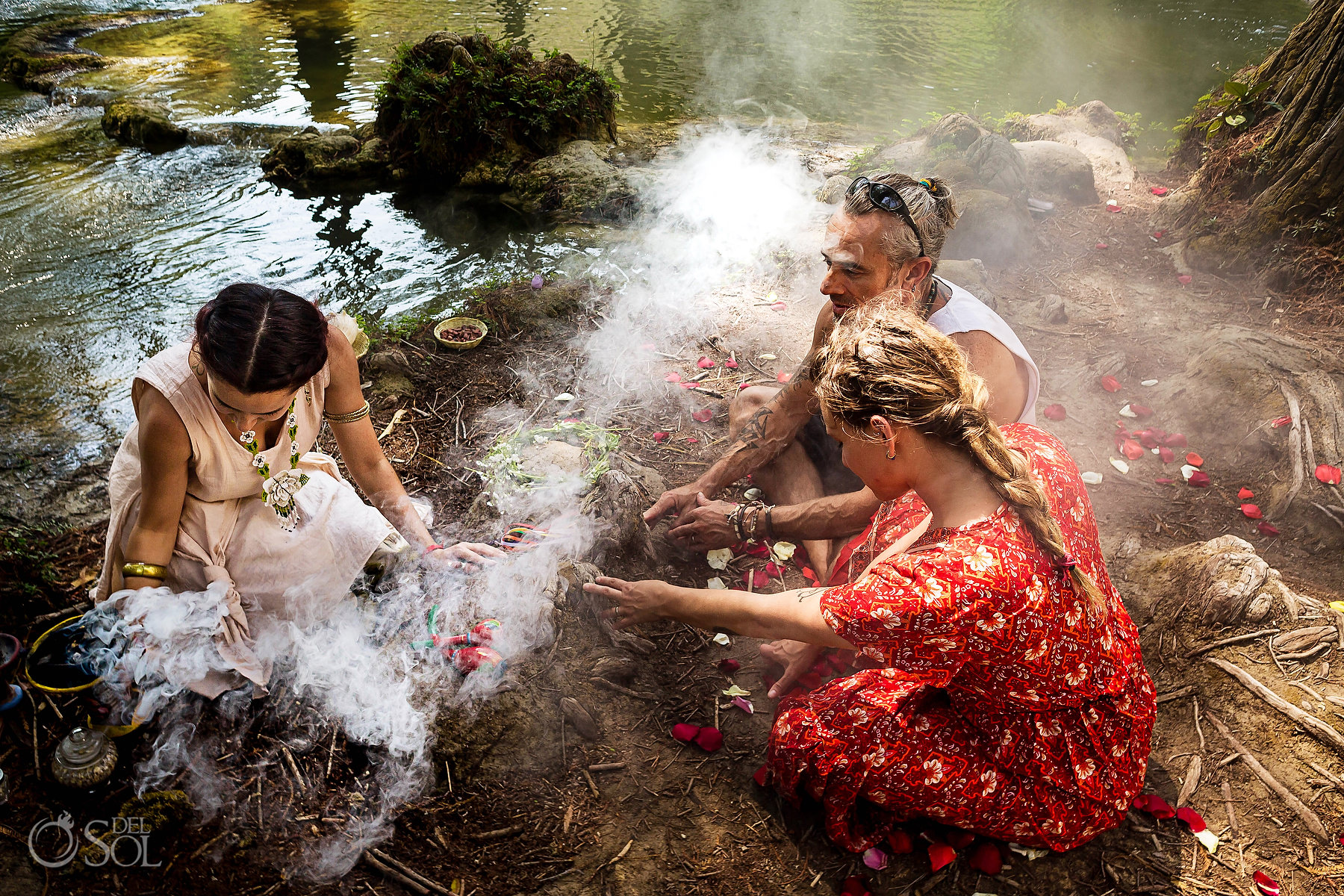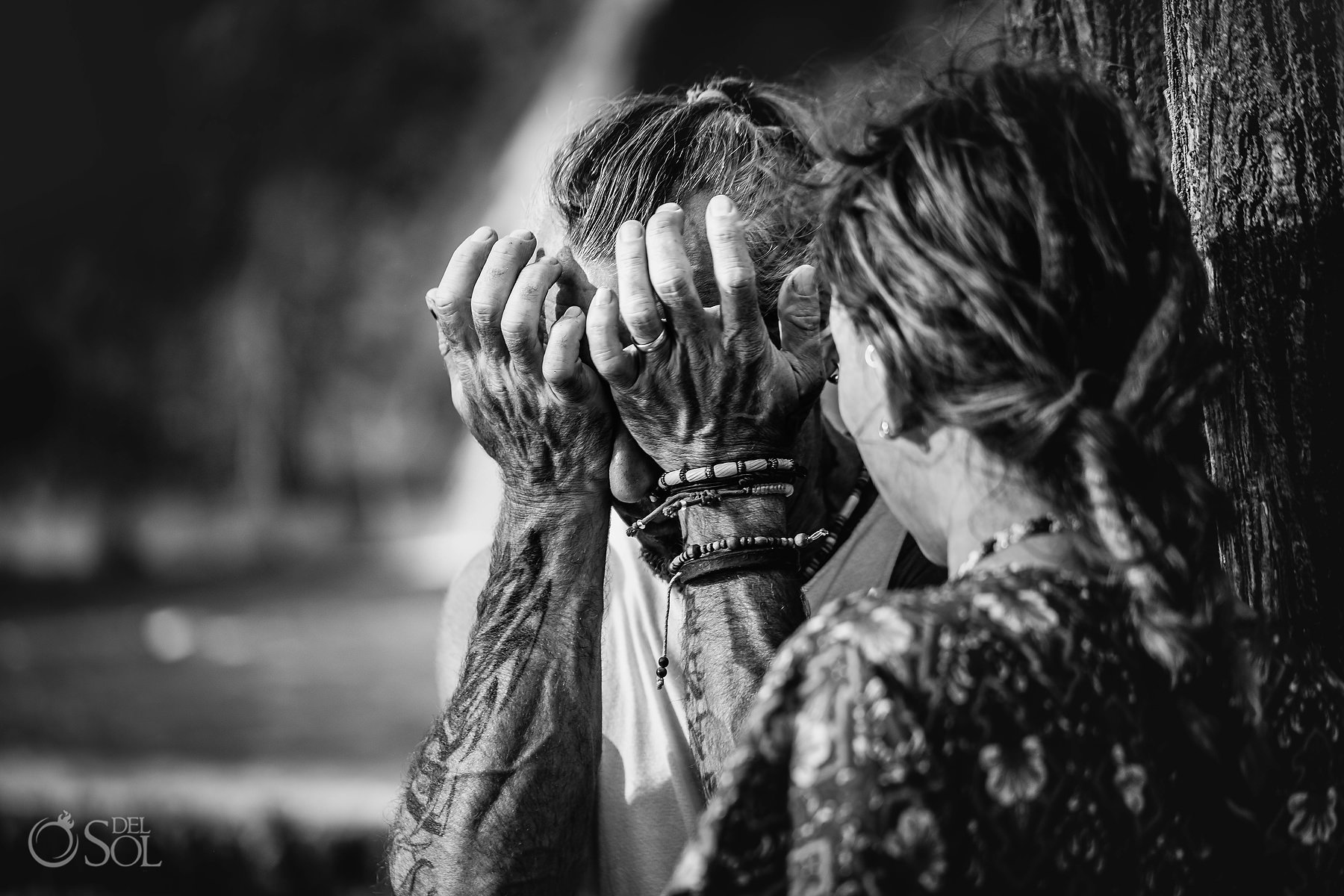 "Turquoise, so bright & brilliant; in water, the color seems pure and truthful, reflecting exactly what is shown. No correction necessary. I could spend hours peering over the precipice into the blue & contemplating how God could create such magnificent things in this world & some for no other apparent purpose then to refill my soul."
"Standing atop the falls I felt tears stream from my cheeks. My breath stuck in my lungs I clung to Este like an awestruck child." – Crystal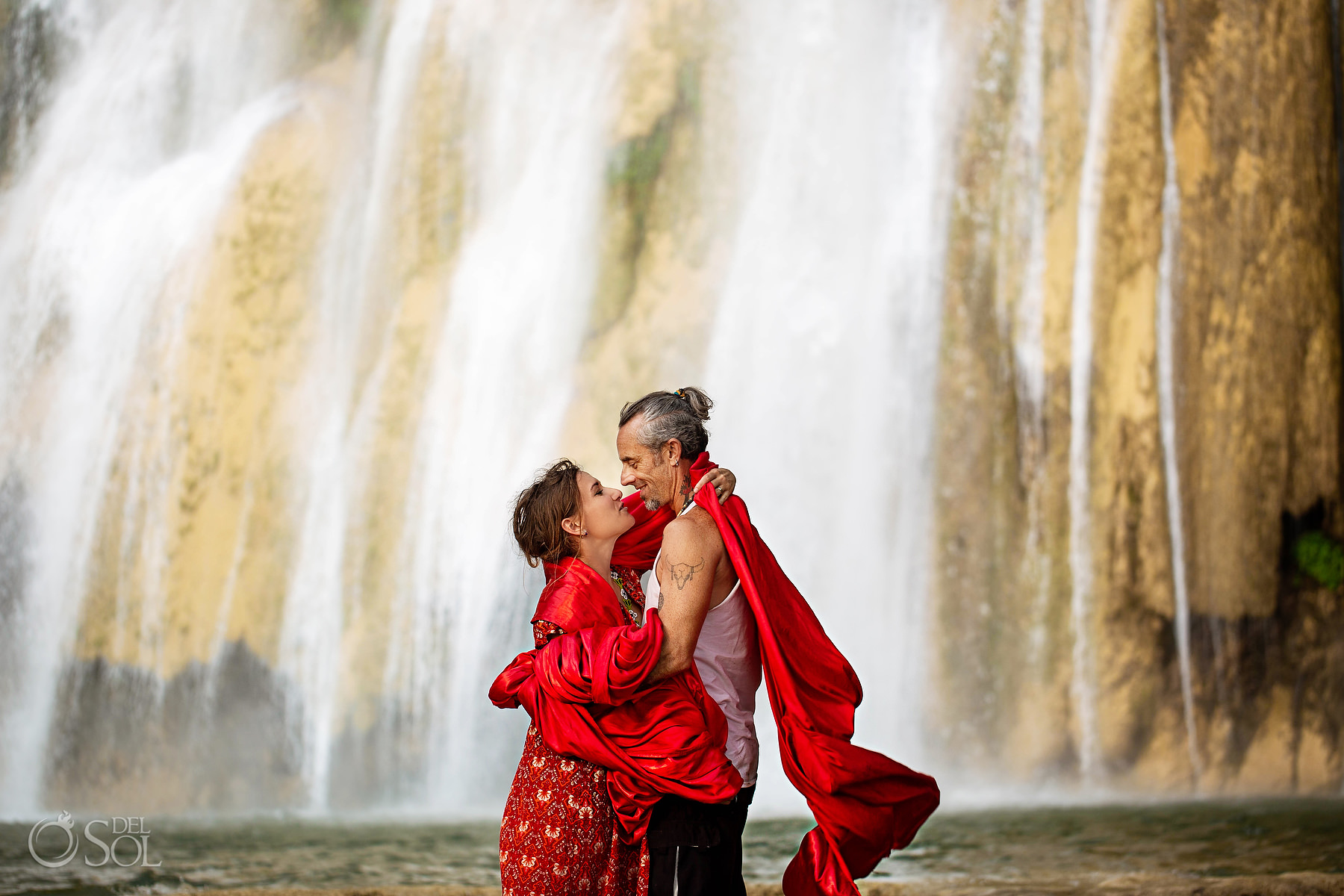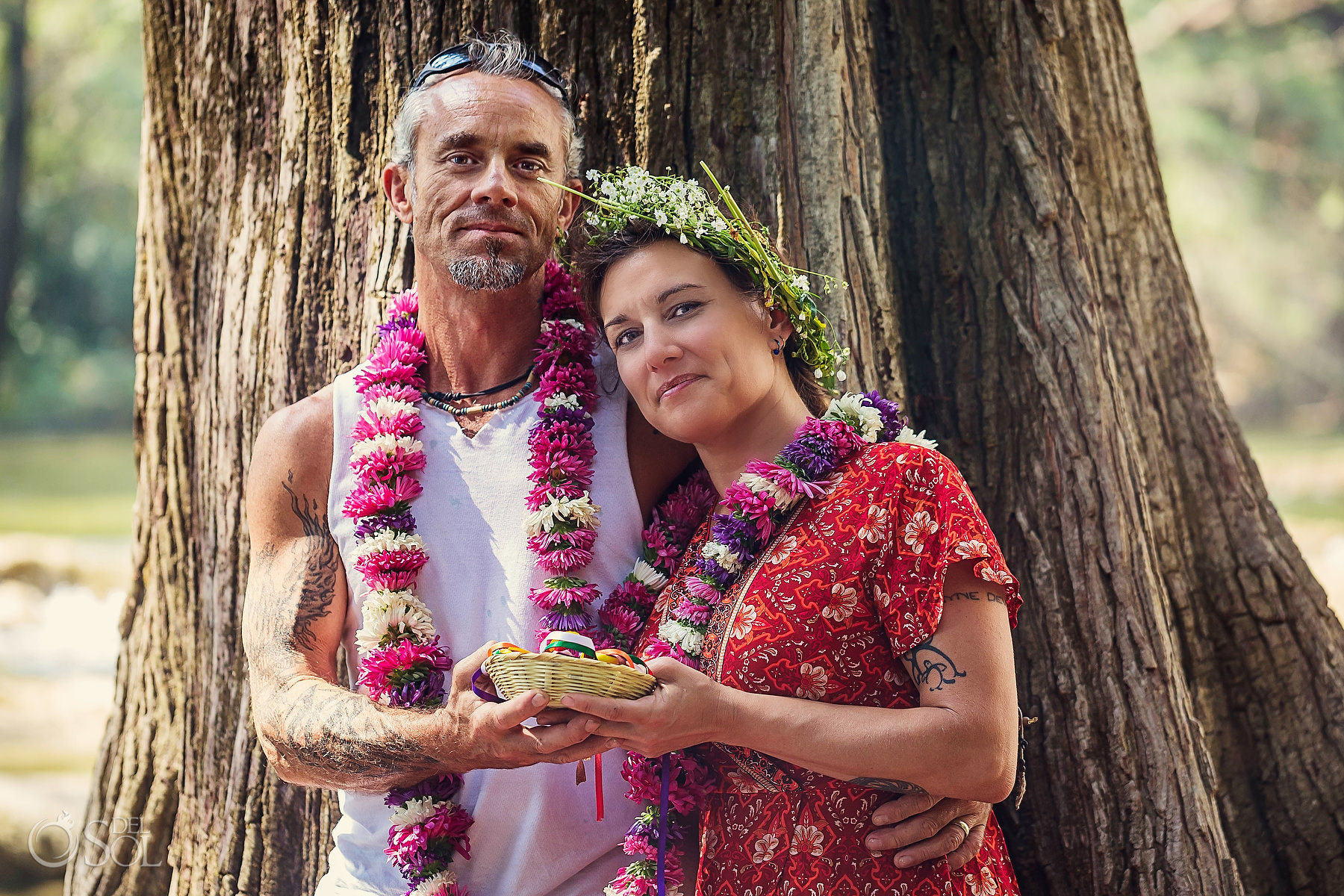 This moment was for us
"Birds darting in and out of their nests beneath the fall – chasing one another in circles about the air in an unorchestrated dance. Like pure magic. THIS. This moment was for us."
"This place so full of life. I likened it to the first time I held my children- that feeling of wholeness and awe and wonder and how in the world am I worthy? My chest tight and words silent as nothing could describe that breathlessness.
"I will cherish that place as I do my family. It has captured my heart"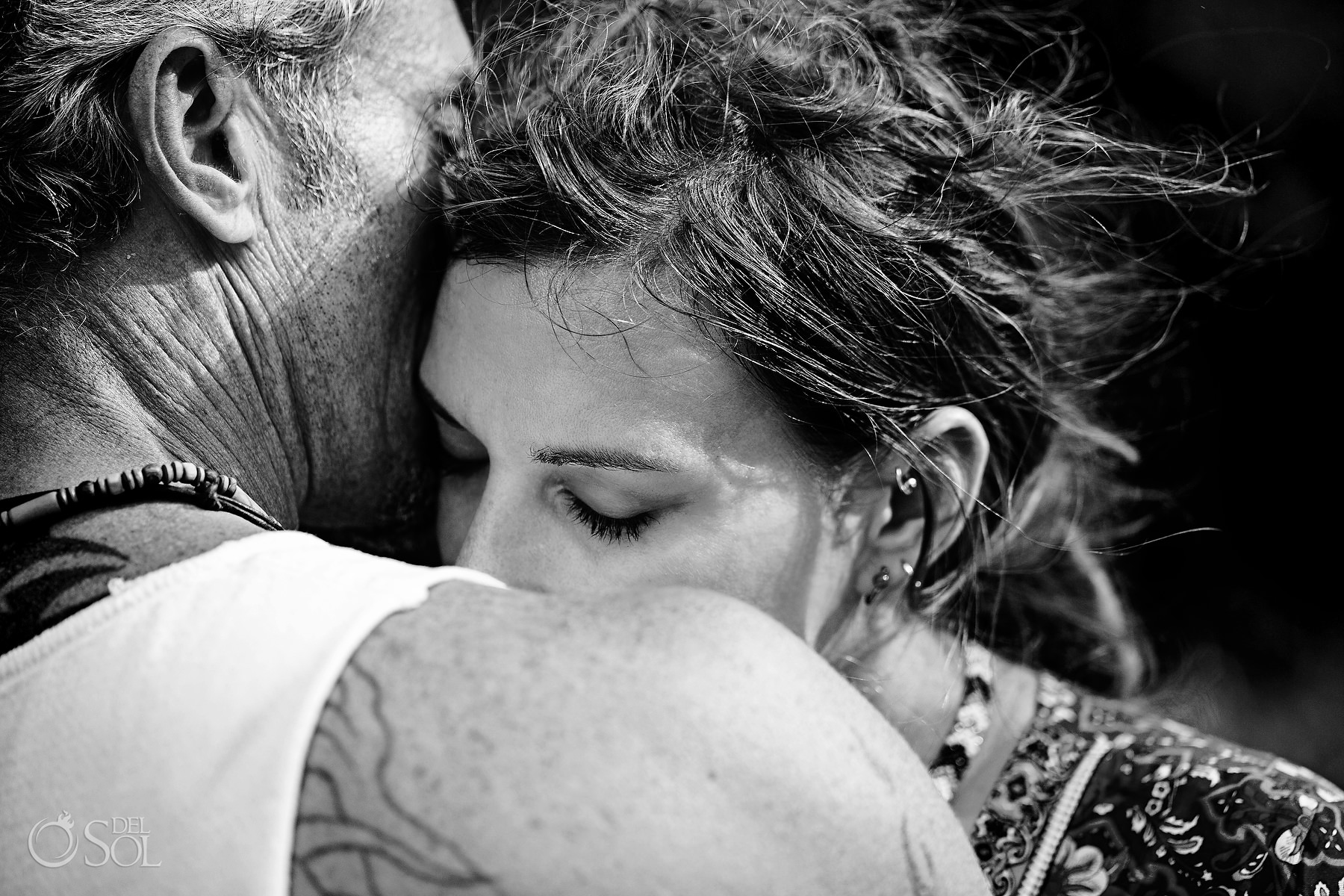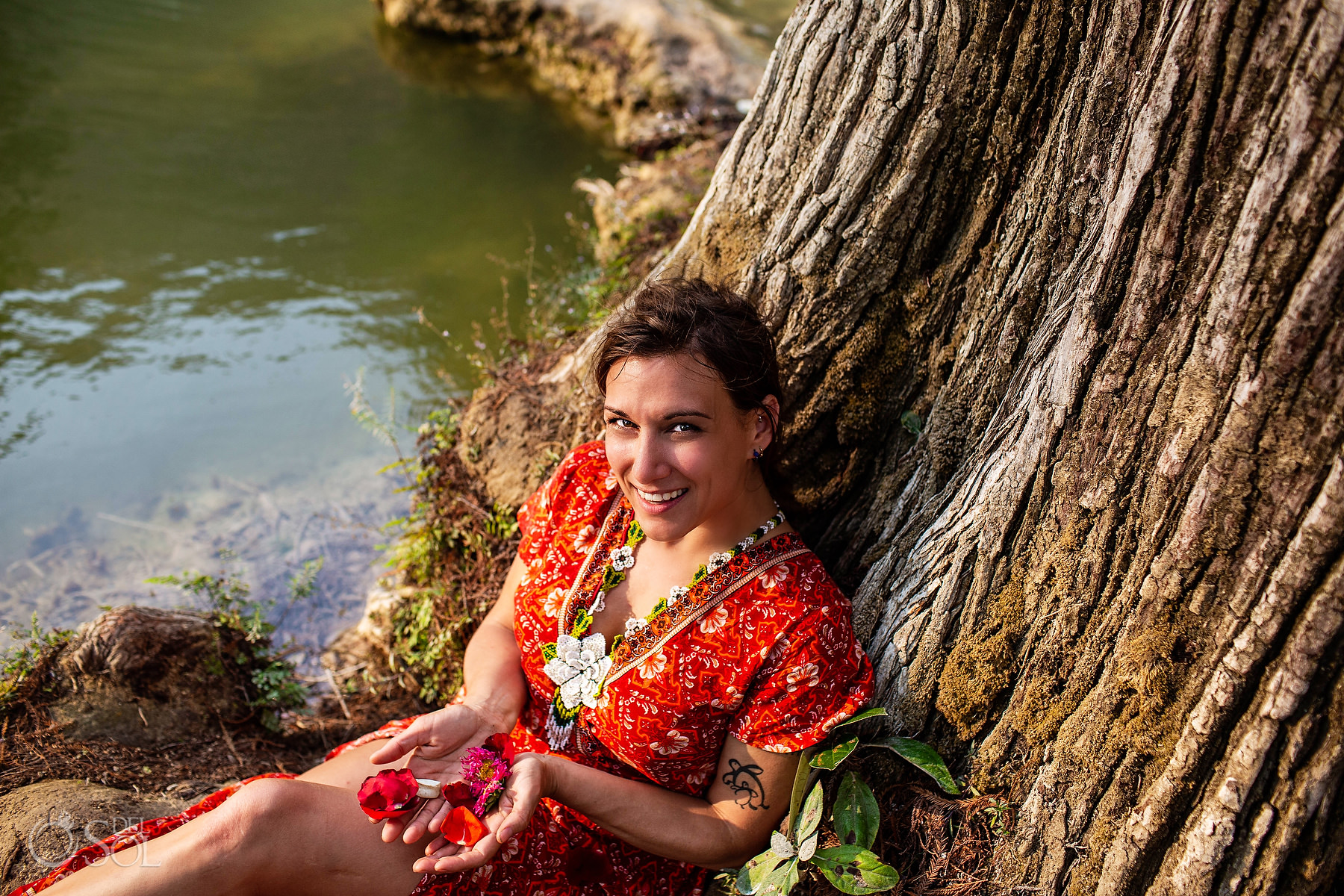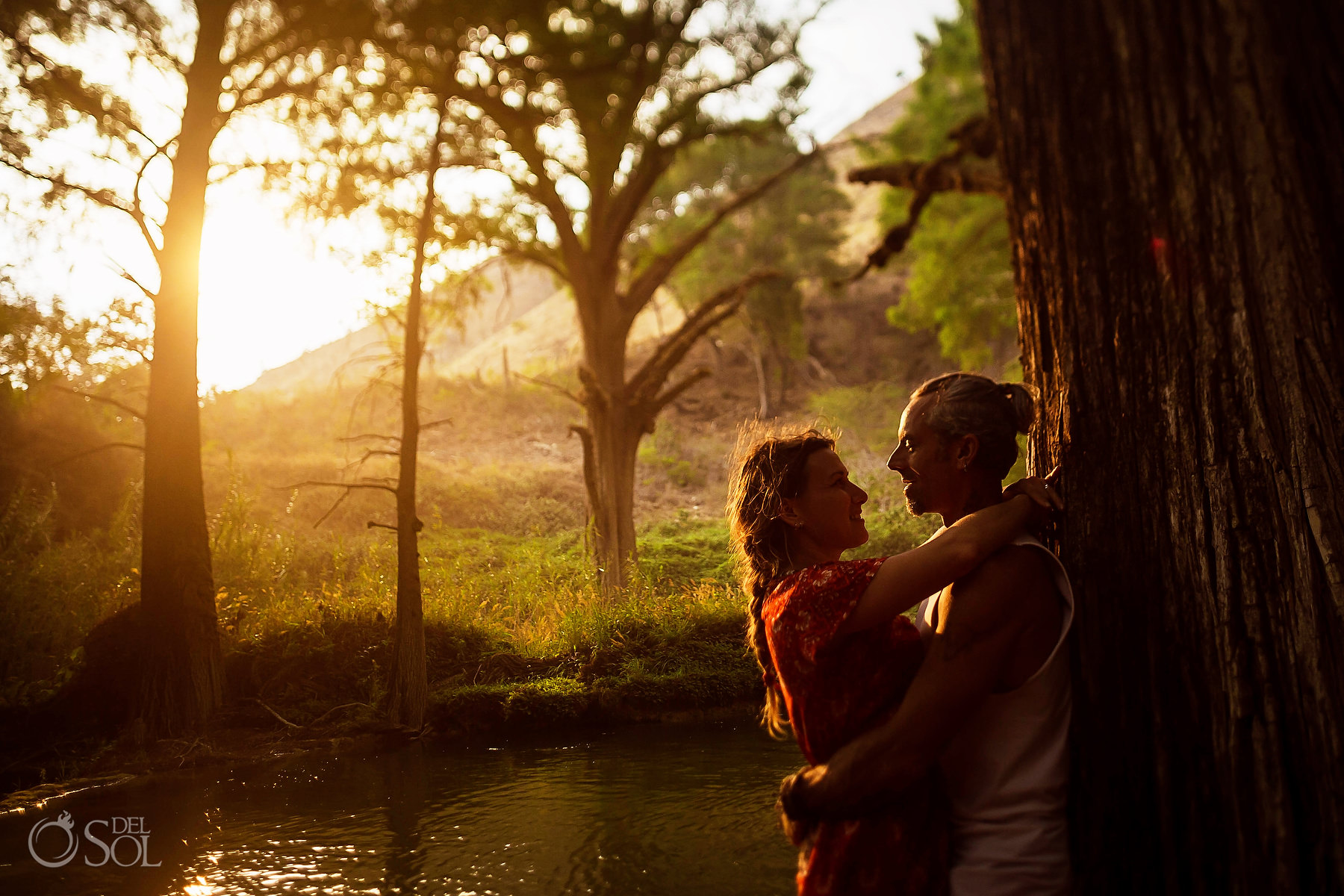 "Canyon reaching
Sunlight dusting the surface
Depth of water surging below
The magic of this place alights a weariness which was, til the moment, unrecognized.
Blessed by the water flowing between my fingers – and shortly after the rush of unexpected rain beating down & cleansing me of worry or apprehension- I felt oddly unworthy of the moment and released this into the wind. Joy indescribable pouring from my heart, laughing in the rain, allowing it to cover us and reveling in the insanity." – Crystal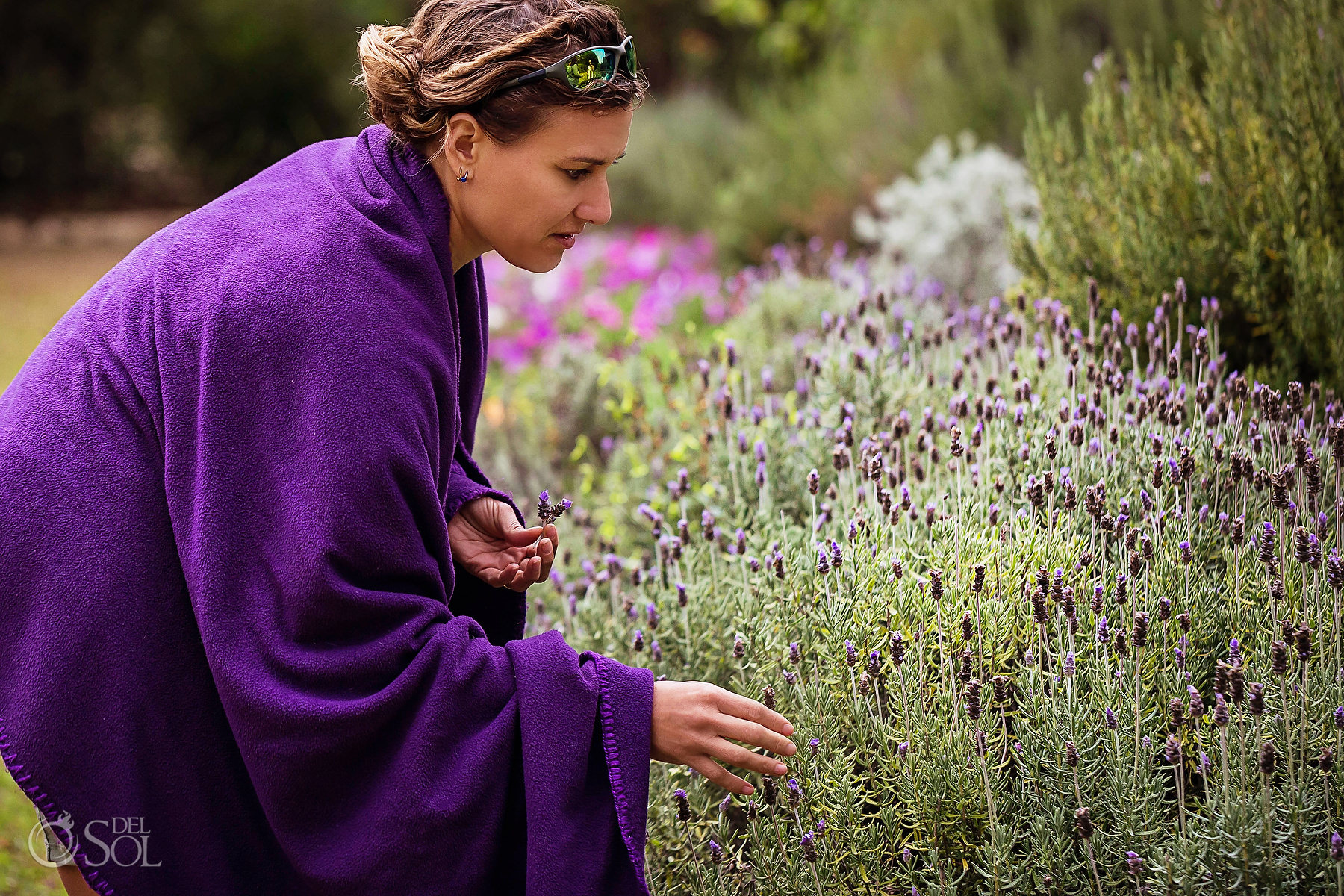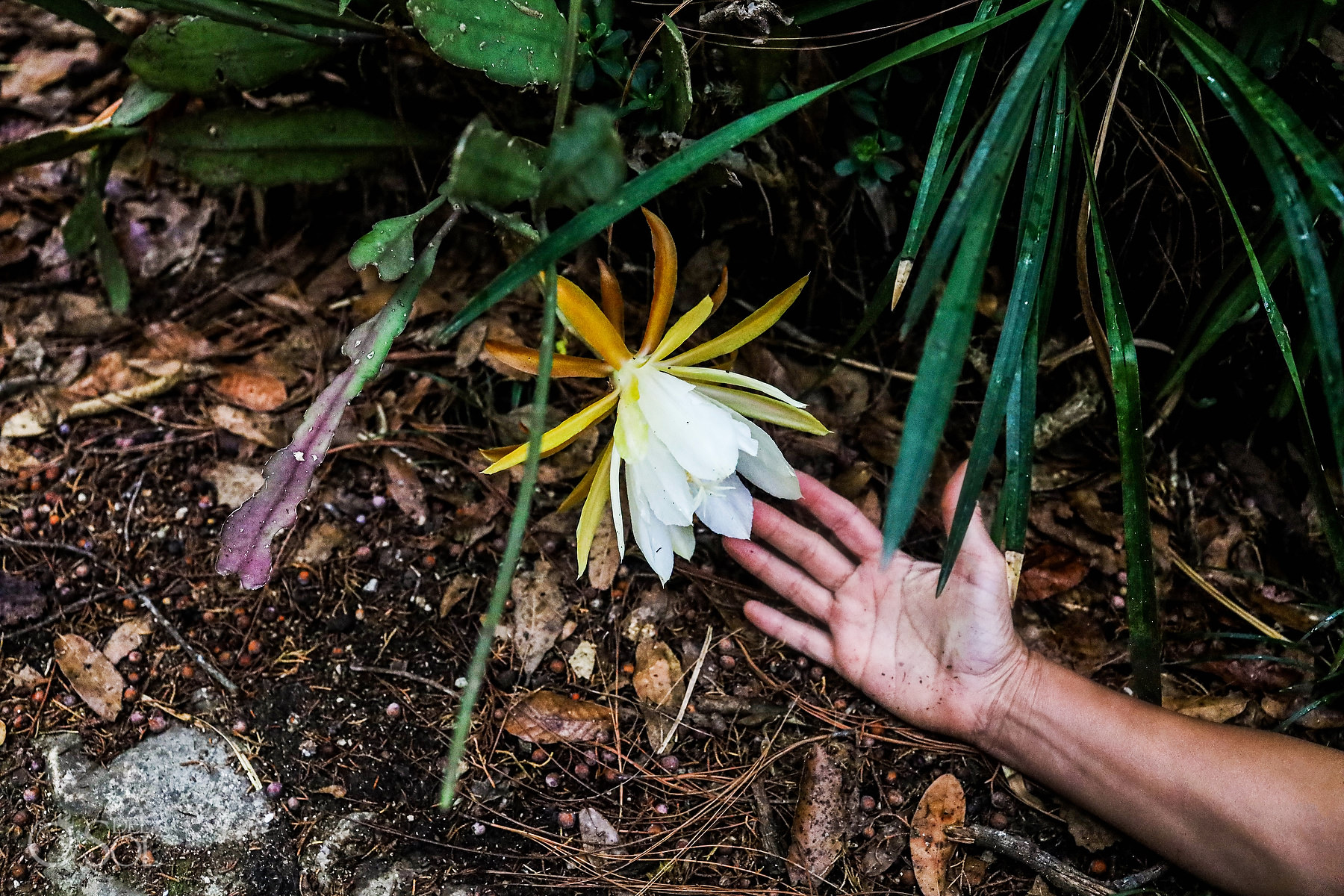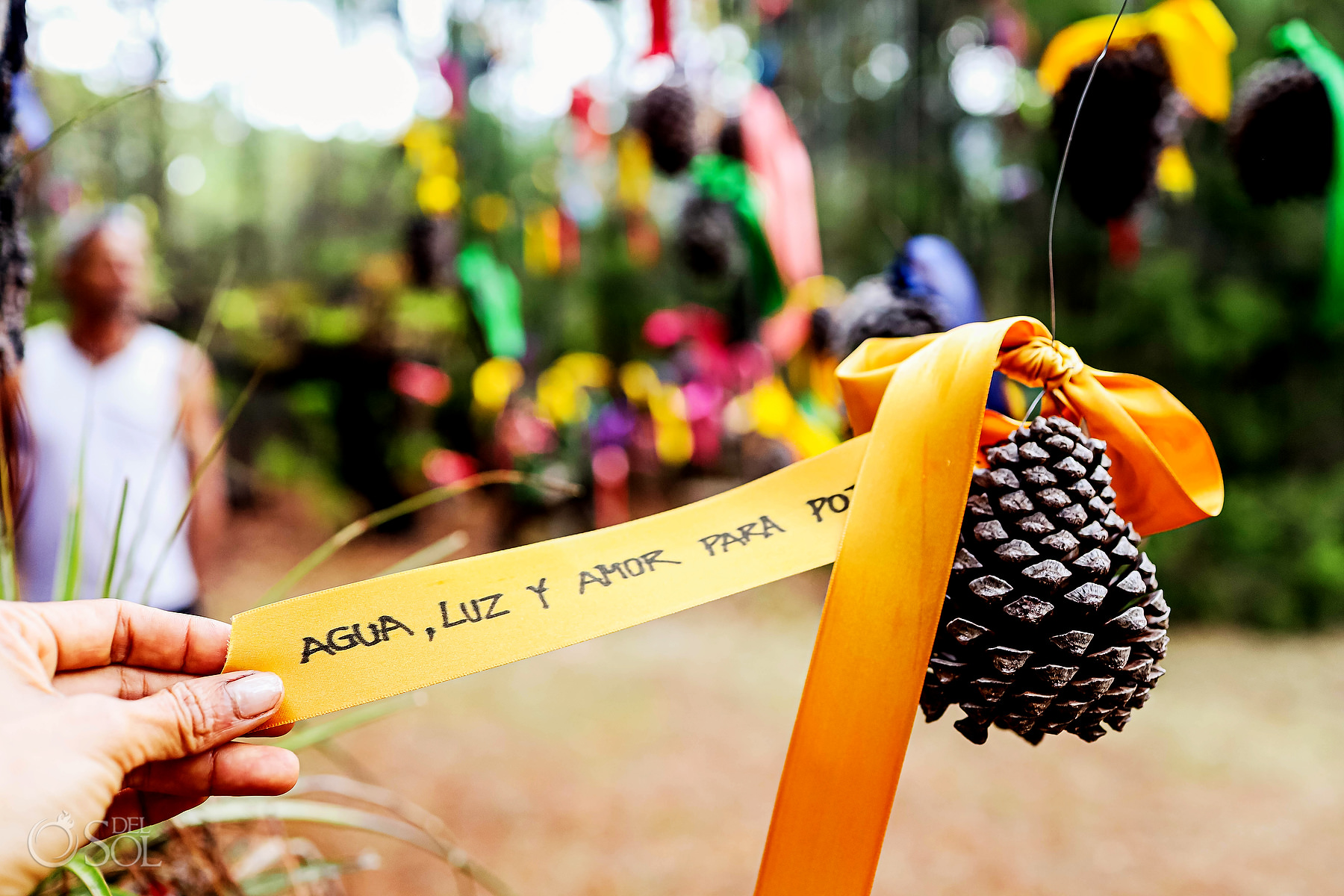 "We've been discussing with colleagues how we found extremely refreshing the warmth & love of the Mexican people. Despite all political tensions we experienced hospitality and kindness from literally everyone we had contact with – even without our lovely Sol at our side."
"A lesson to others from NorteAmerica: Media is just that, a form of communication. So often communication is MIS-communicated or sadly slanted when presented with an agenda. Pleeeease folks, be your own brain.
"Certainly, there are danger and evil in this world. Look no further than your own backyard- but there are so many beautiful places and people to be seen when you stop listening to the narrow view and discover for yourself." – Crystal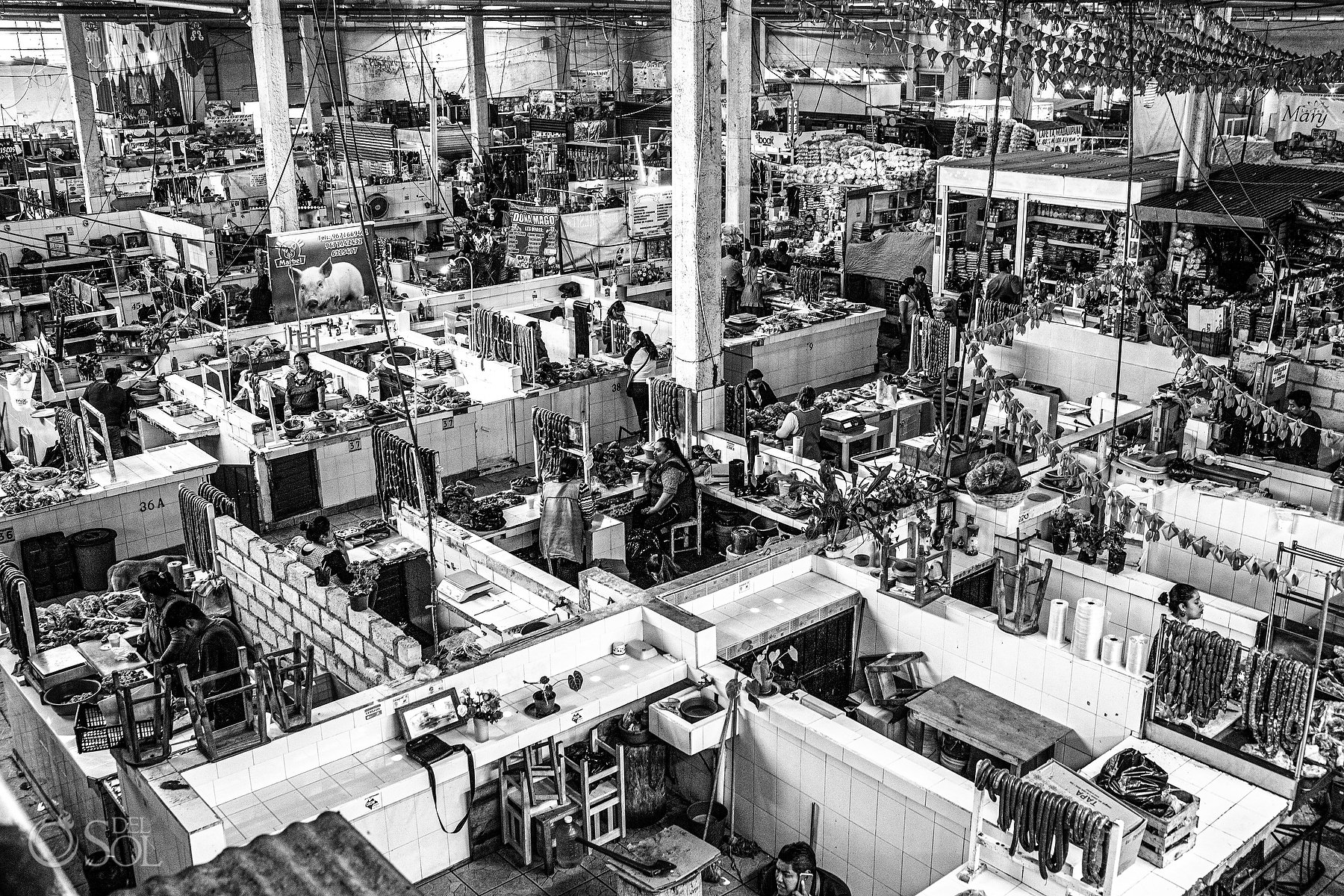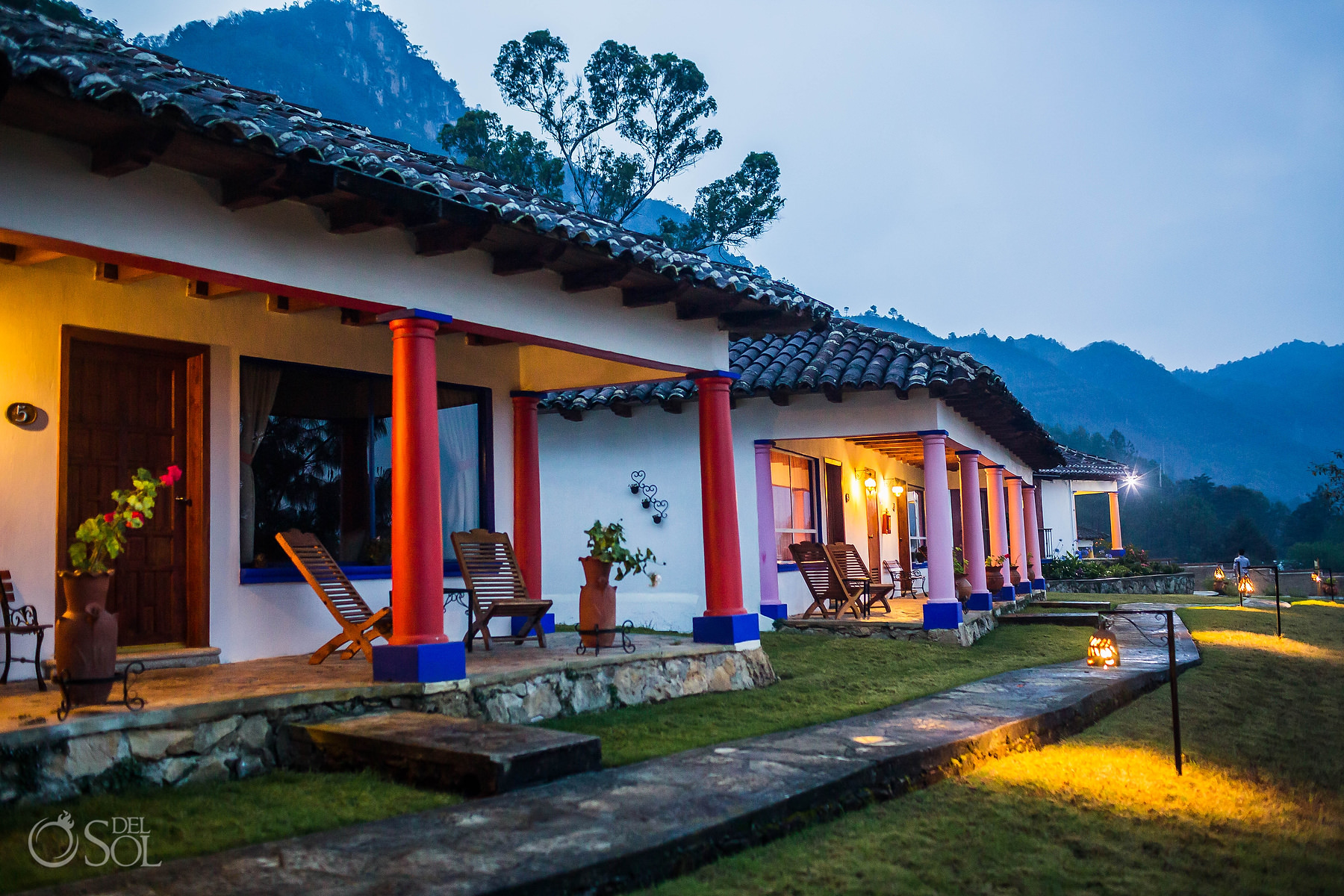 "Mind Open, Heart Enlarged, Feet Bare" – life philosophy according to Este
"Sometimes I don't look closely enough to see how deeply and wholly Este loves me. Looking at this I don't believe I could ever forget. While I hear others talk trash on their spouses I sit silent and wonder, are we a rarity?" – Crystal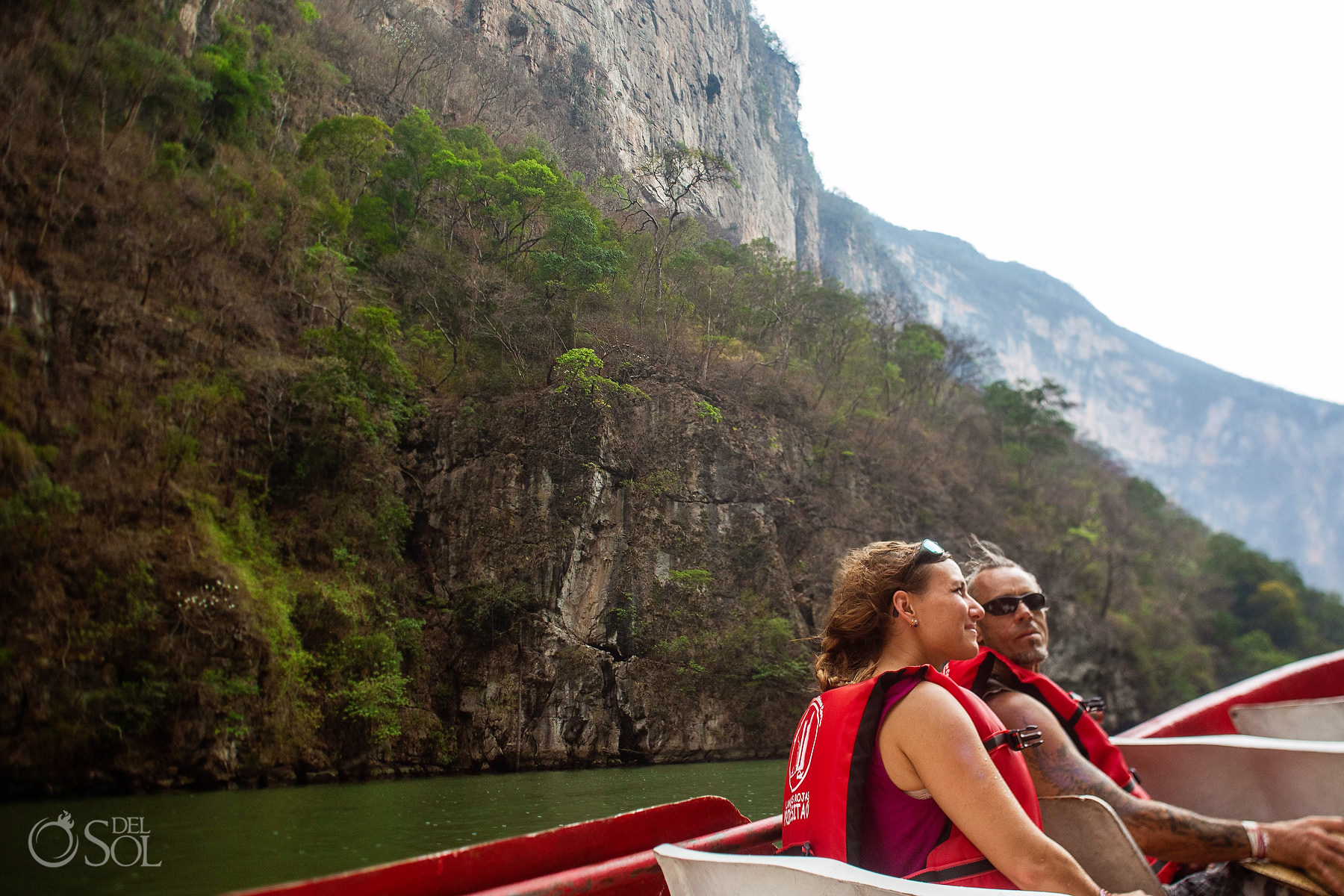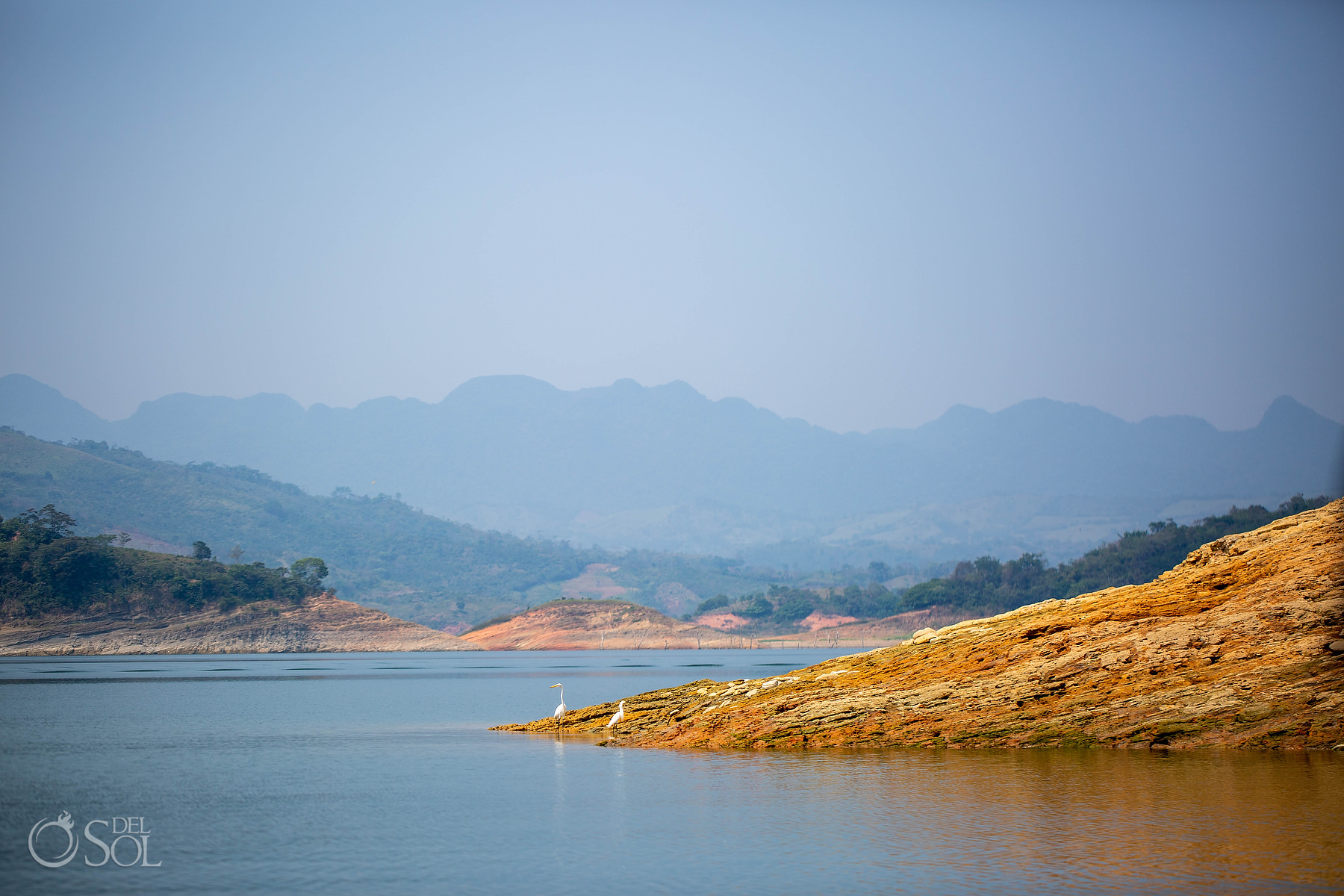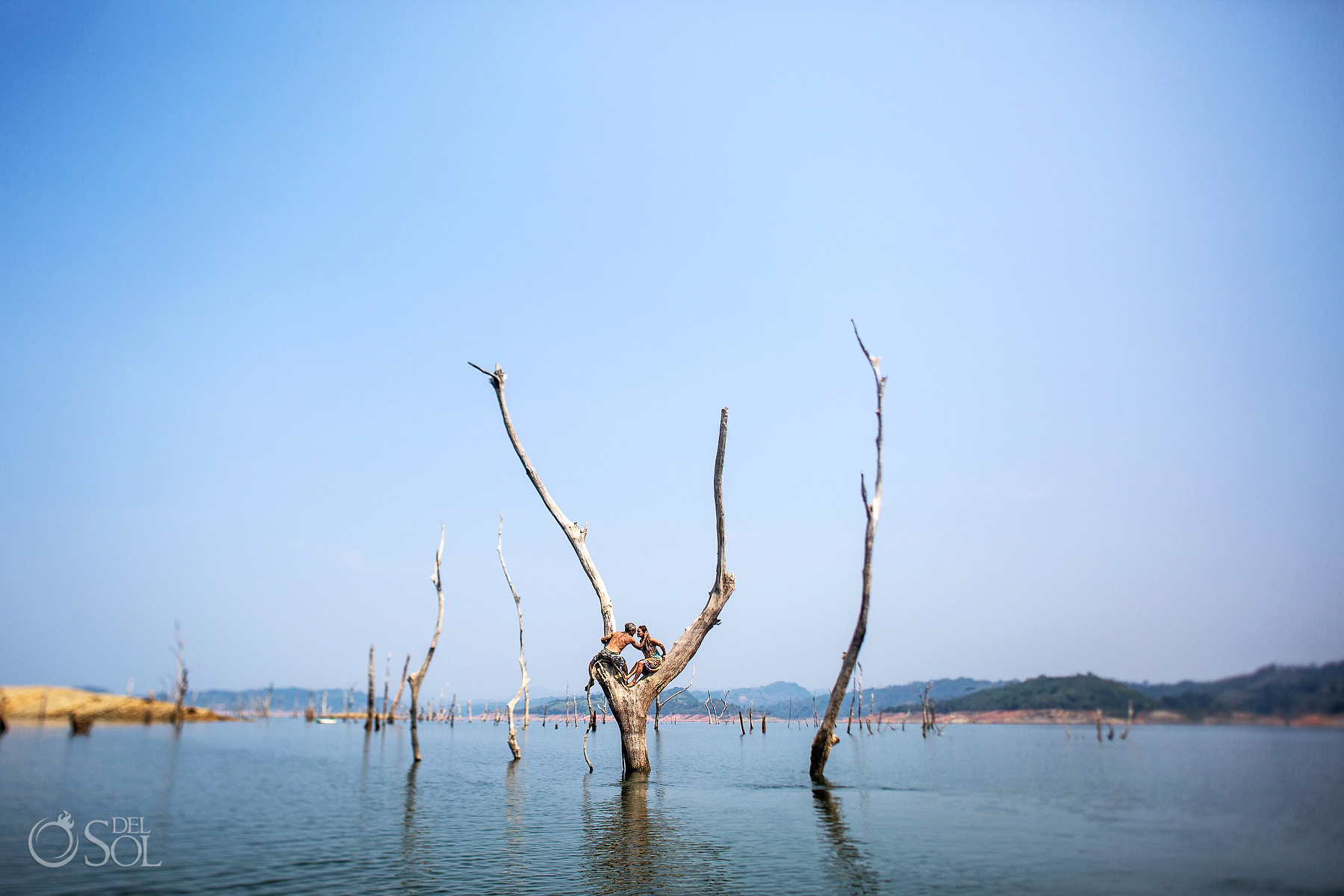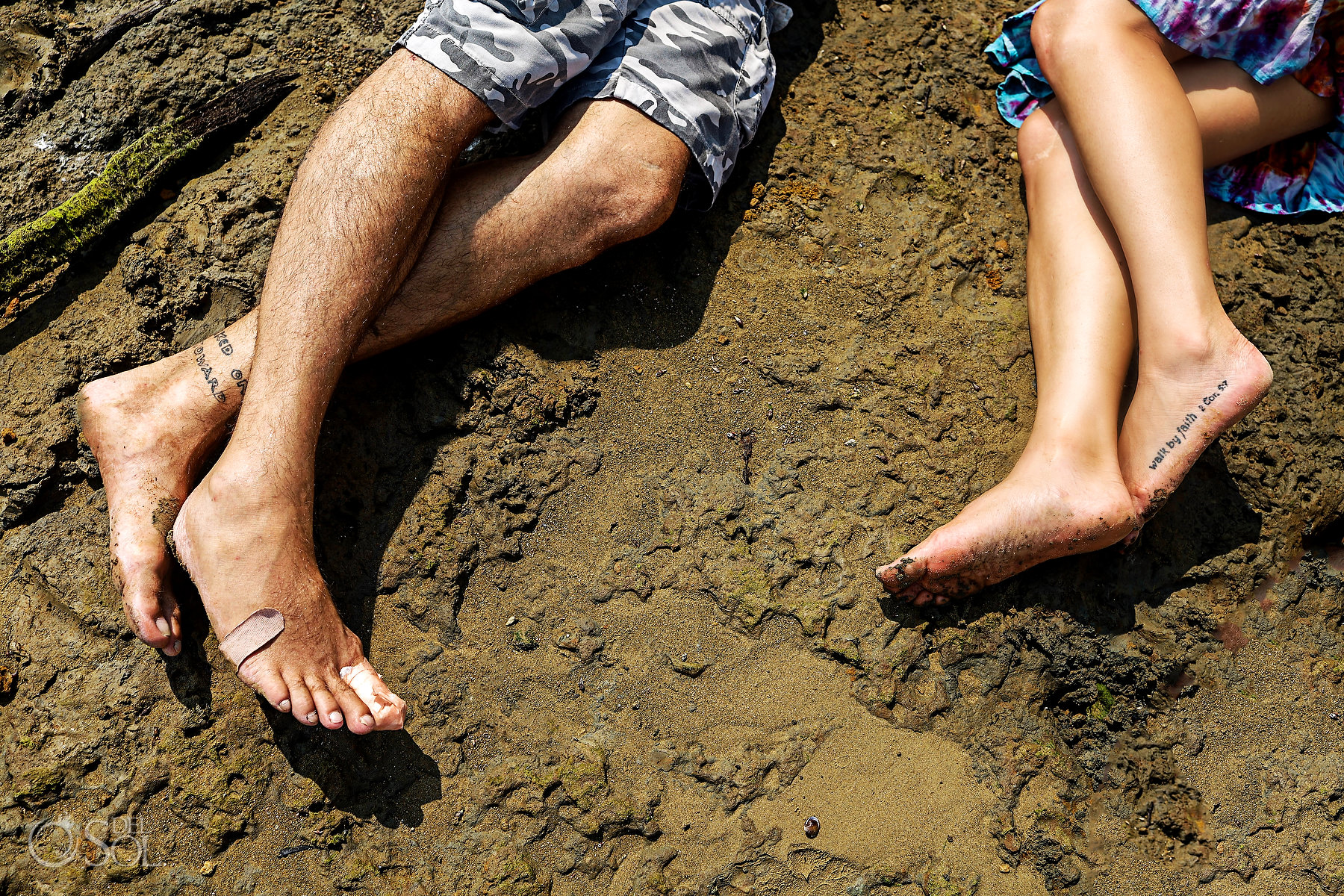 "Sol embarked on an adventure of her own: to give people like us a stoke for Mexico- AND sidebar, adventure weddings in unreal places."
"There was not a minute of our time with Sol and David where we didn't feel dumbfounded to be wherever we were. A sunrise alone in Mayan ruins, strolling through handcrafted candle markets and meeting the most awesome taco making planet protecting heroes."