Akumal Bay Beach Wedding
Mariela + Barry
"Travel has been the driving force for our adventures that in turn made our love grow."
Mariela and Barry and their Akumal Bay beach wedding are special for us. We had the honor of finding them their dream wedding venue! They contacted us before they visited the Riviera Maya for wedding site visits in Tulum. We were delighted to recommend the beautiful Akumal Bay Beach and Wellness Resort. They even toured the resort with studio owner Matt, who also documented their wedding day.
We asked Mariela and Barry to share their thoughts on theier amazing Akumal Bay Beach Wedding!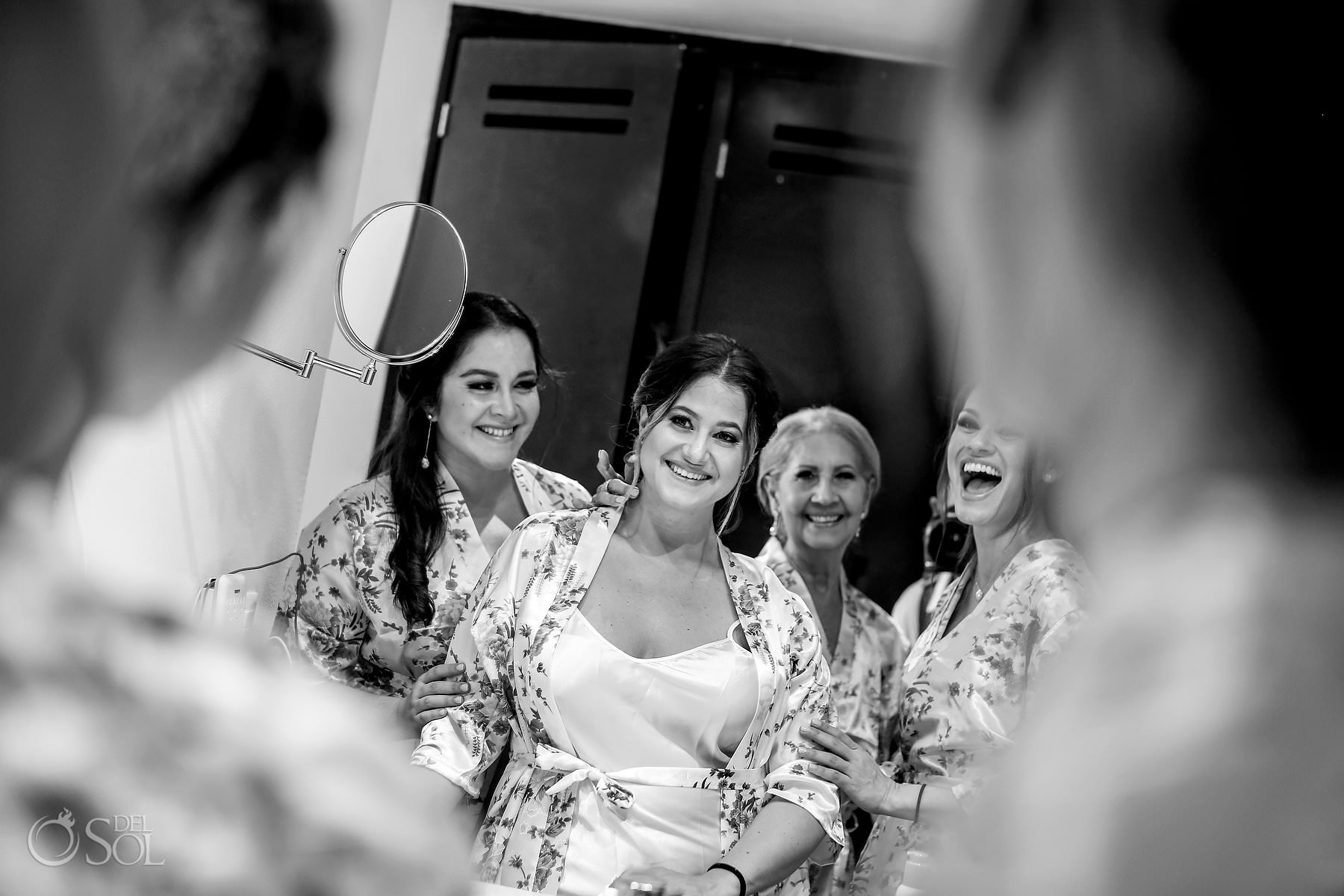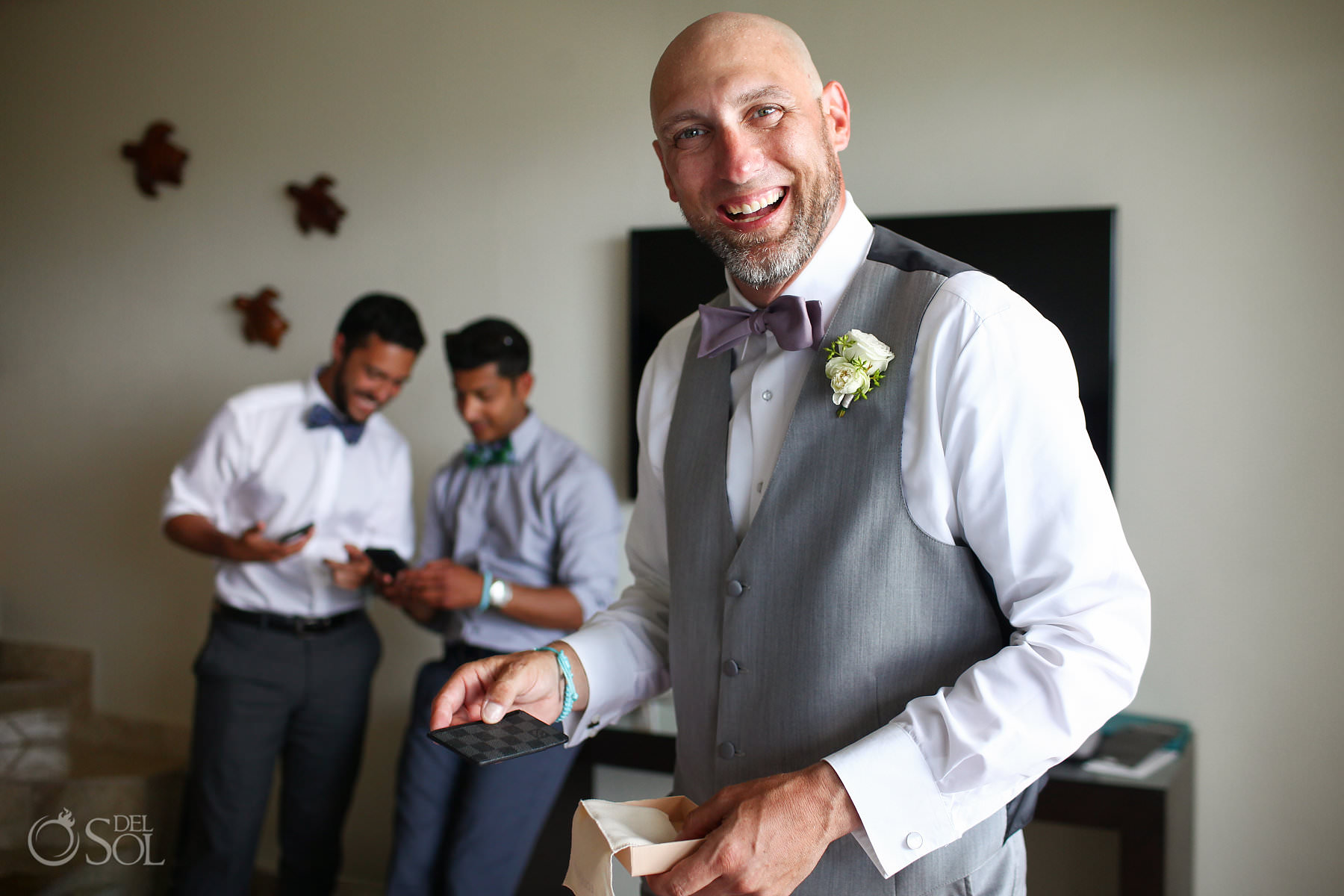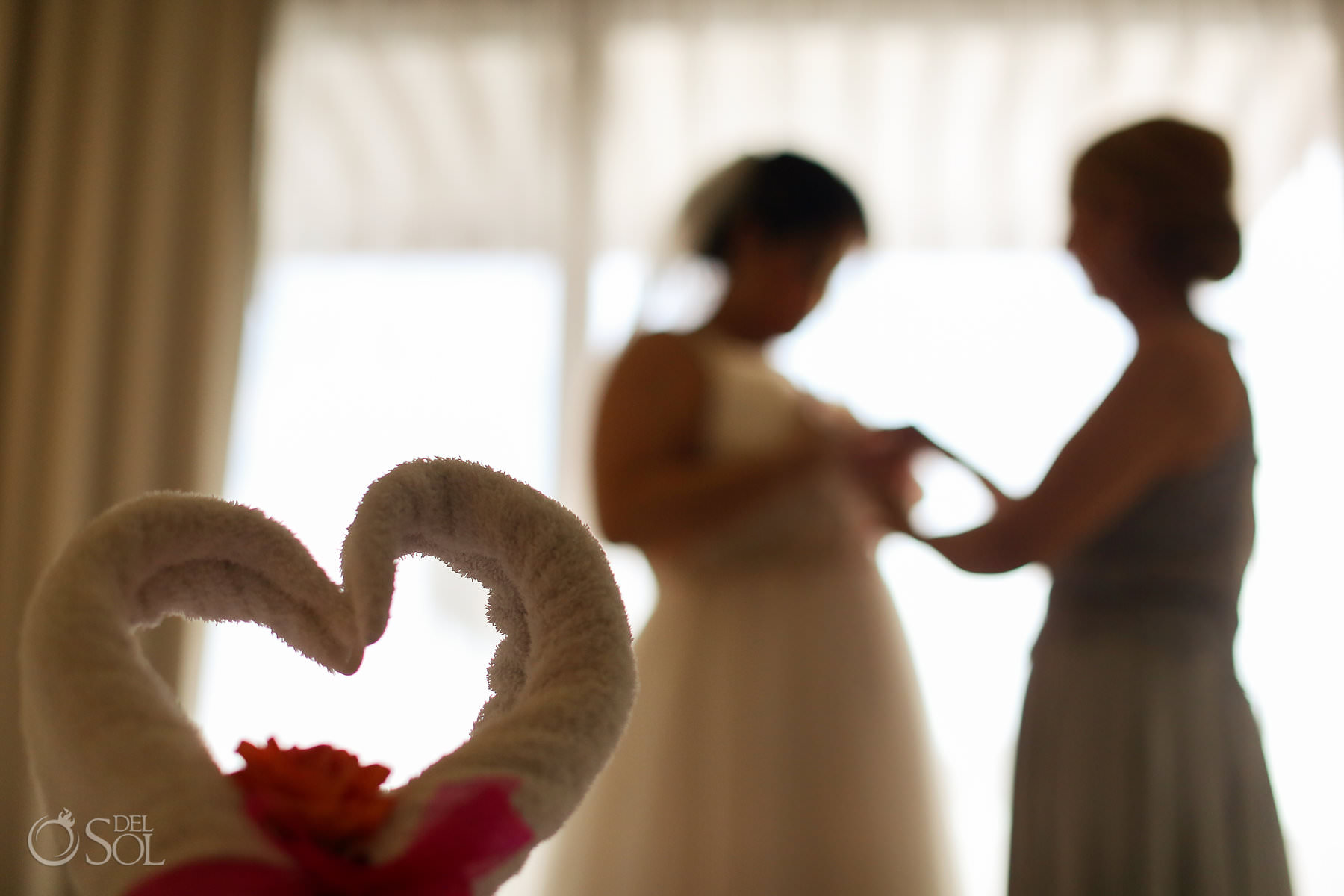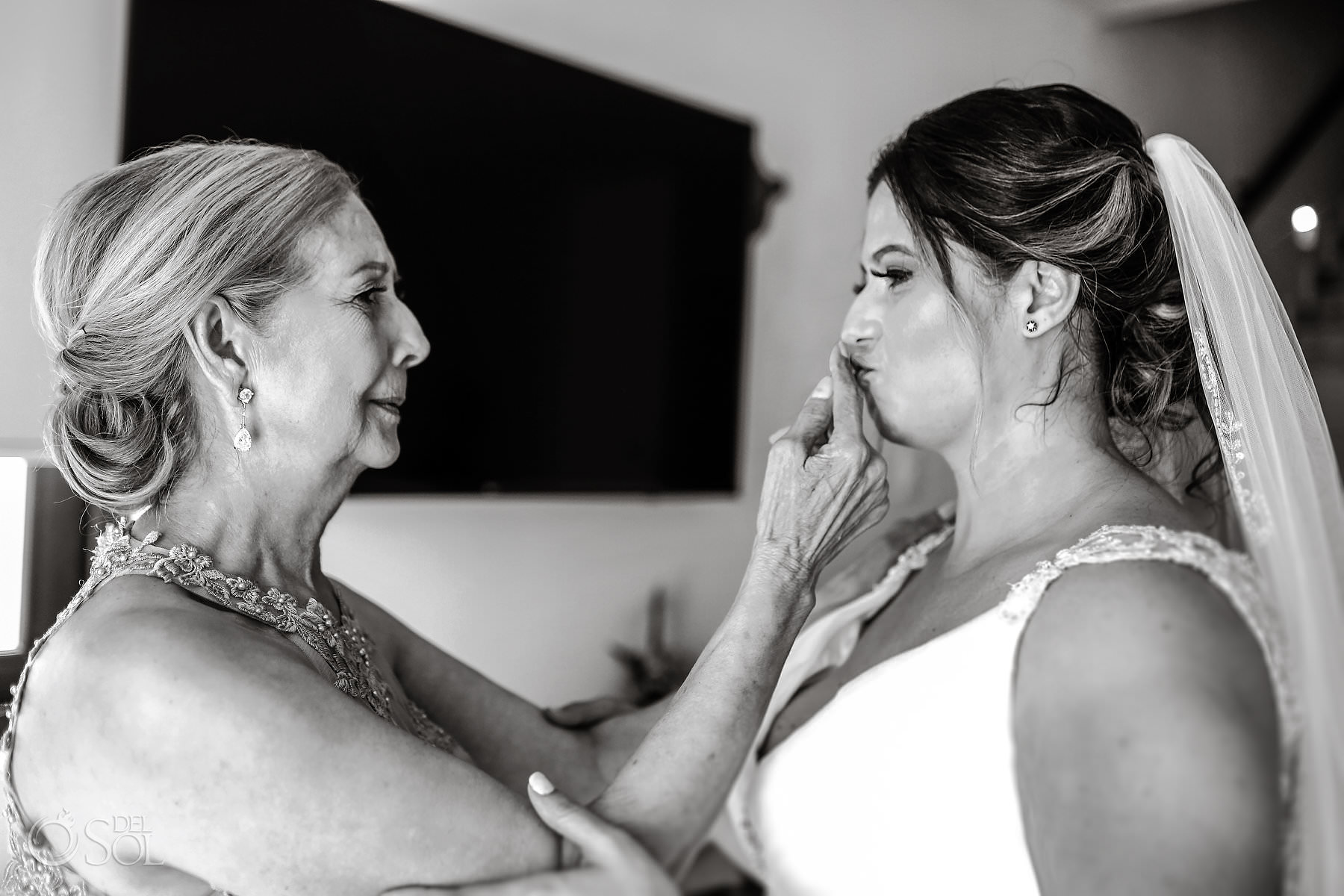 Del Sol: Tell us a little about yourselves!
"We are two fun-loving individuals that are more often found together than not. Even the bad days are made better by the other person, we try to laugh often and love deeply. Barry is genuine, happy, inspiring and loving. Mariela is sweet, she makes sure we are always having fun and no one loves me like she does!"
Del Sol: What was the most amazing moment of your wedding day?
"Our first look, that private moment we shared was worth an eternity." – Barry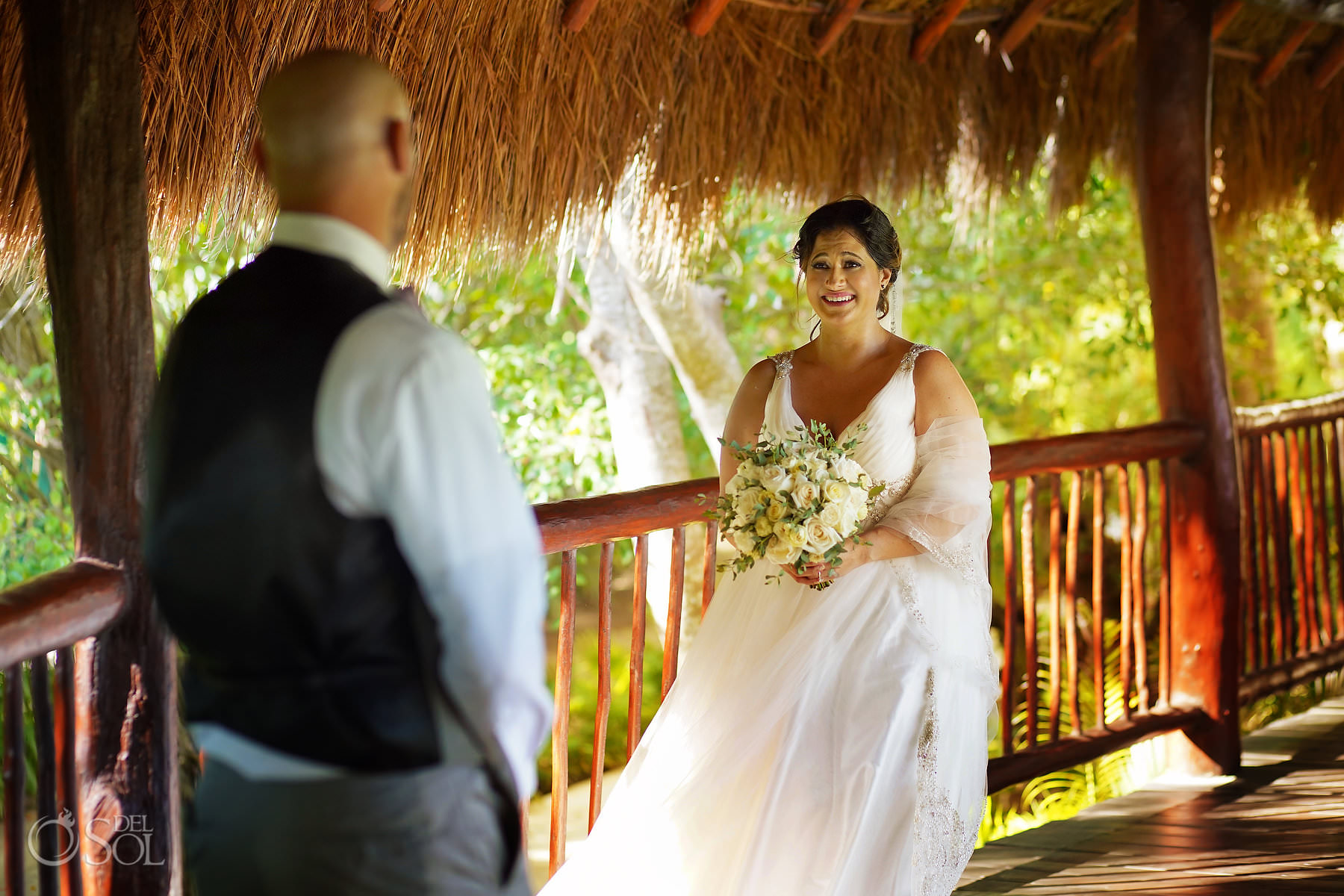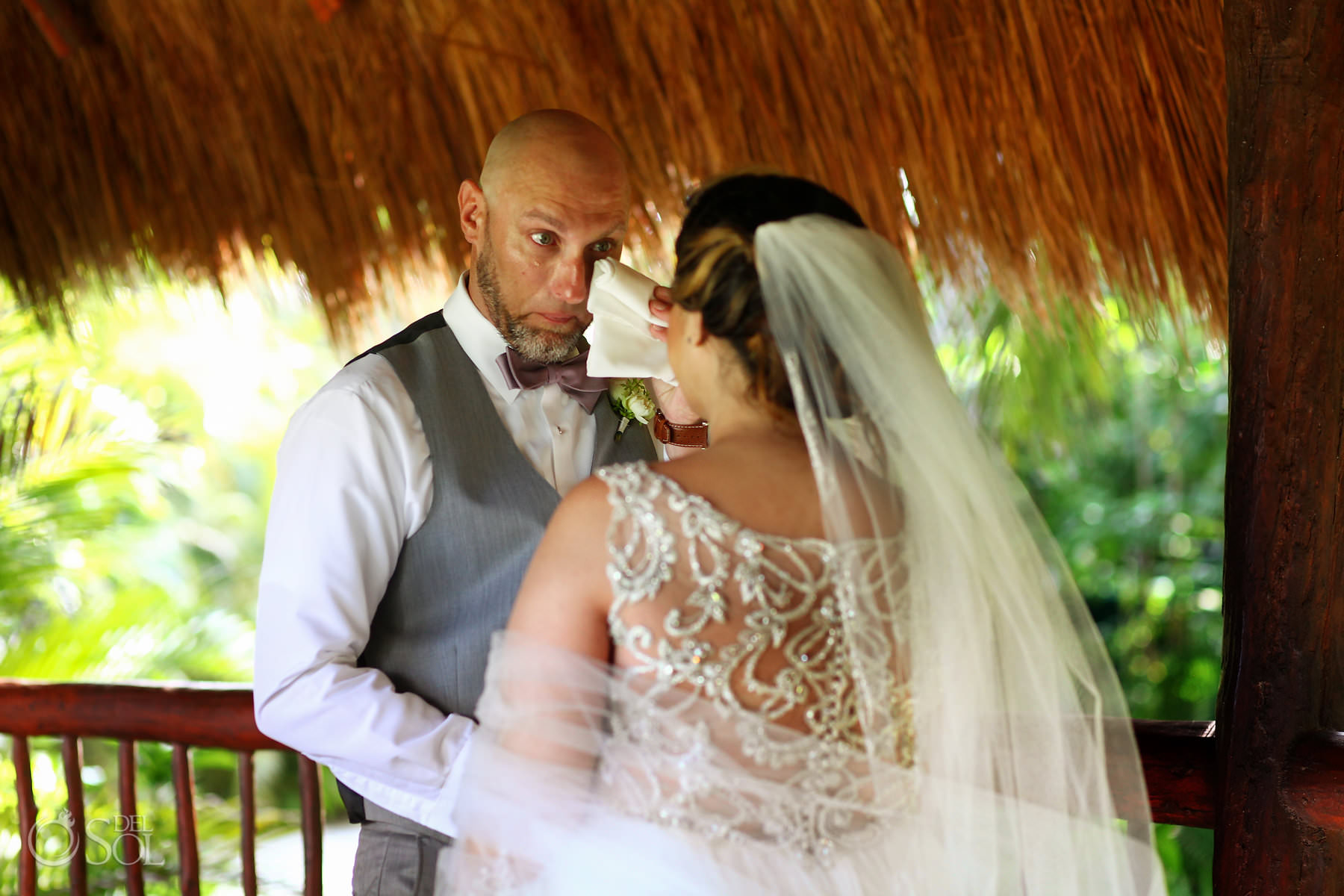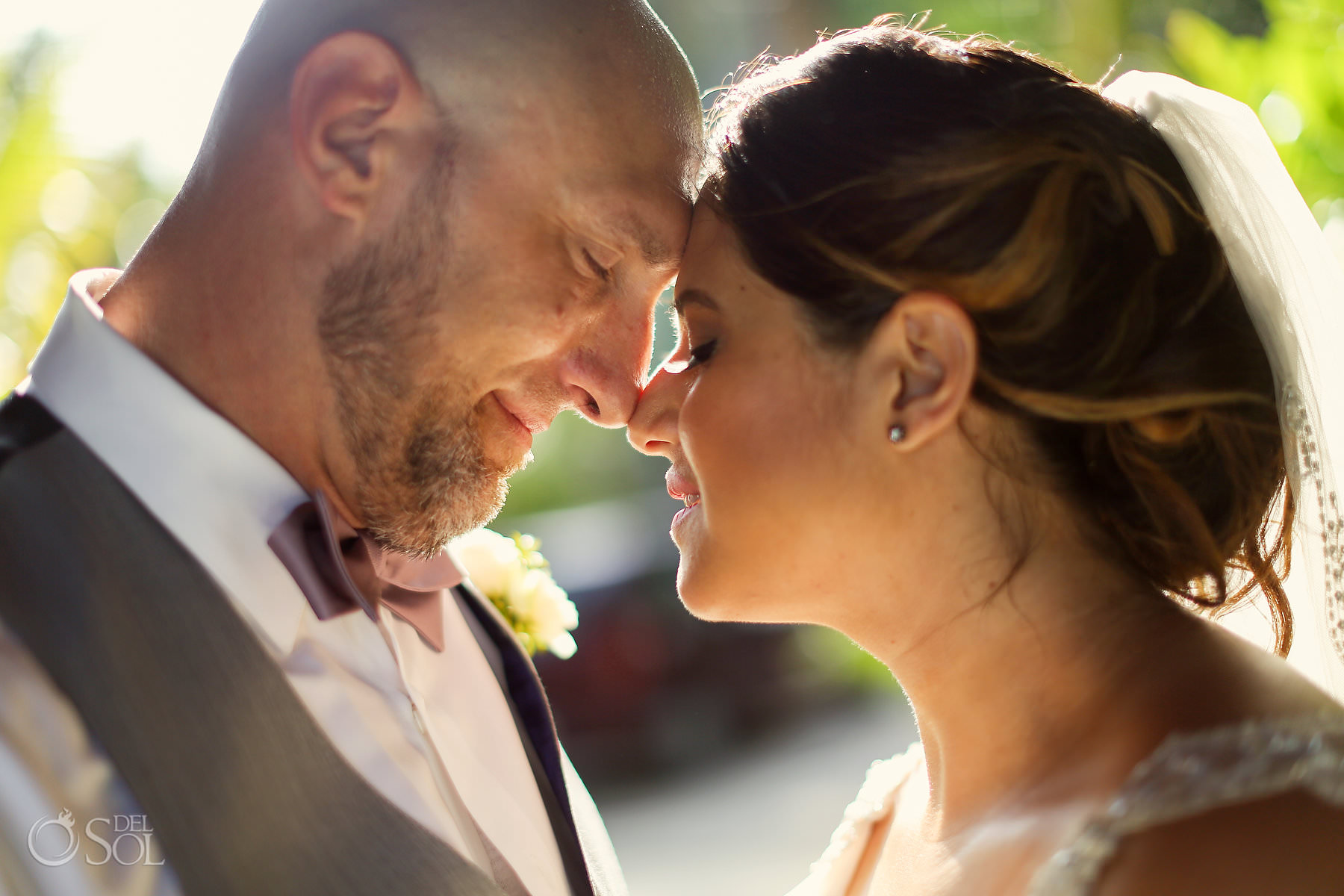 Del Sol: It's amazing LOVE brought you here! Why did you Travel for Love for your Akumal Bay beach wedding?
Barry: "Our love for travel was a common thread we spoke about on our first date. Travel has been the driving force for our adventures, that in turn made our love grow."
"Very early in our relationship we figured out that we both loved to travel and wanted to make it a big part of our lives together." – Mariela
"Two years ago we traveled to the Riviera Maya and fell in love with the area and the people. It just followed that we would have our wedding there so we could bring our closest family and friends to experience it with us."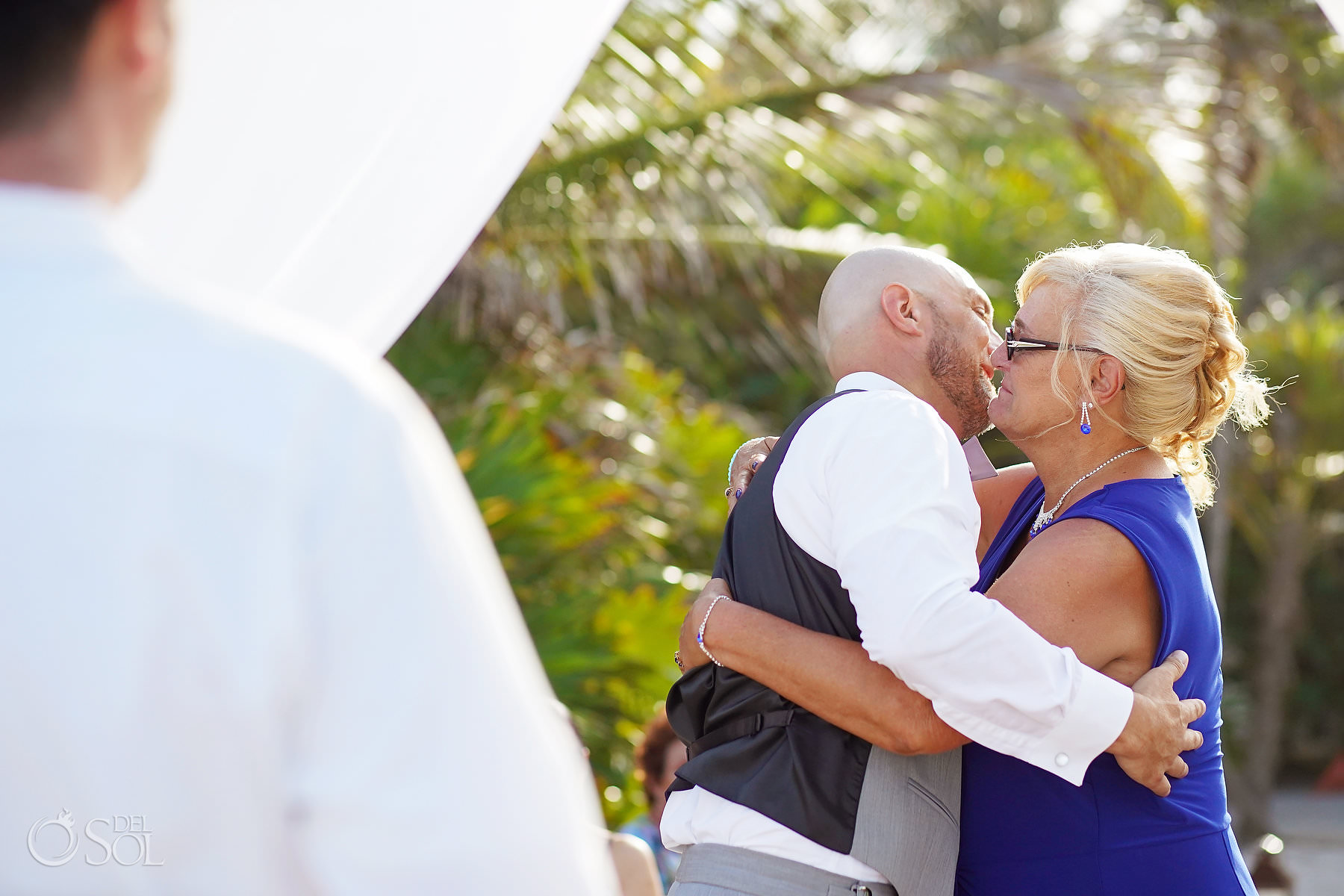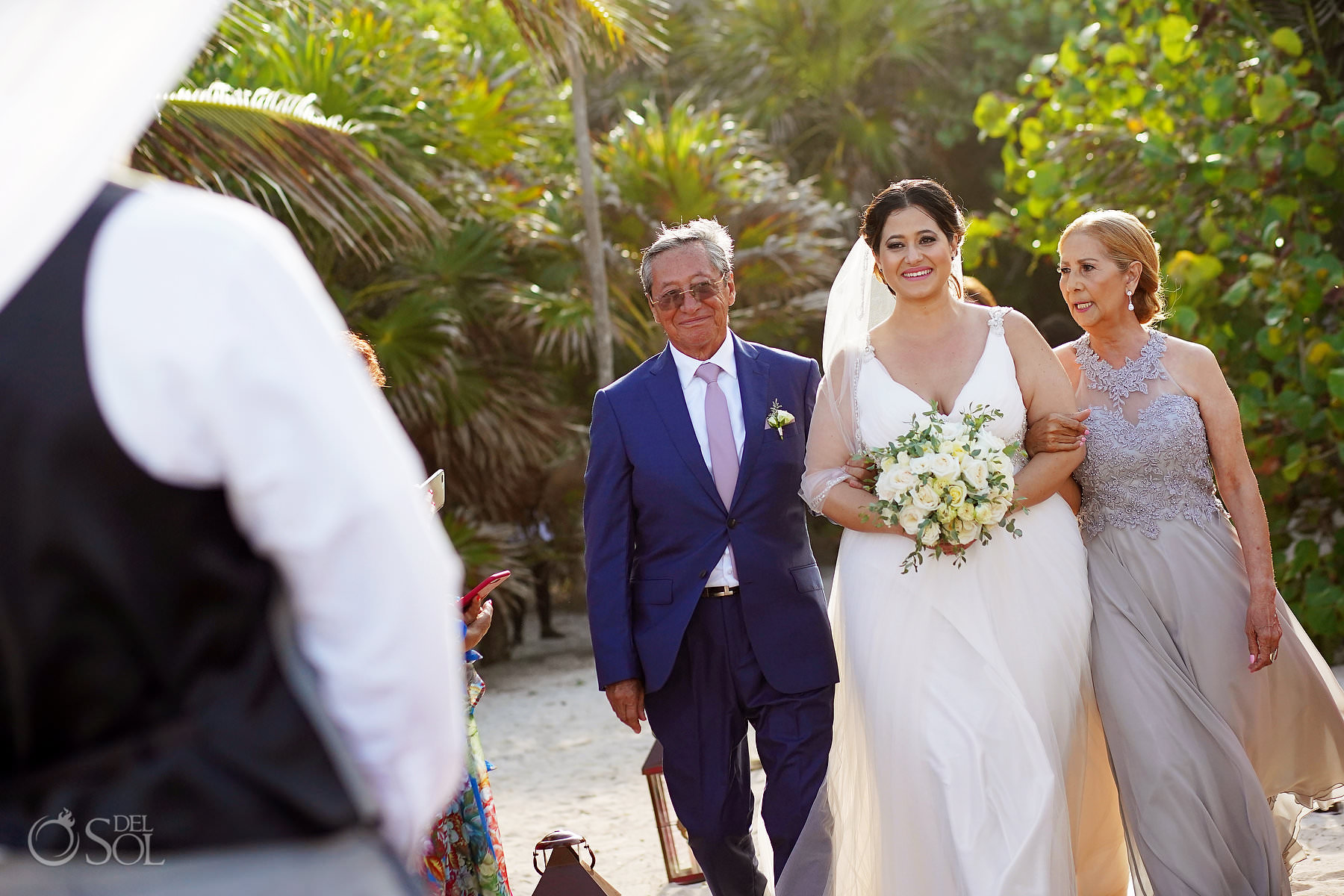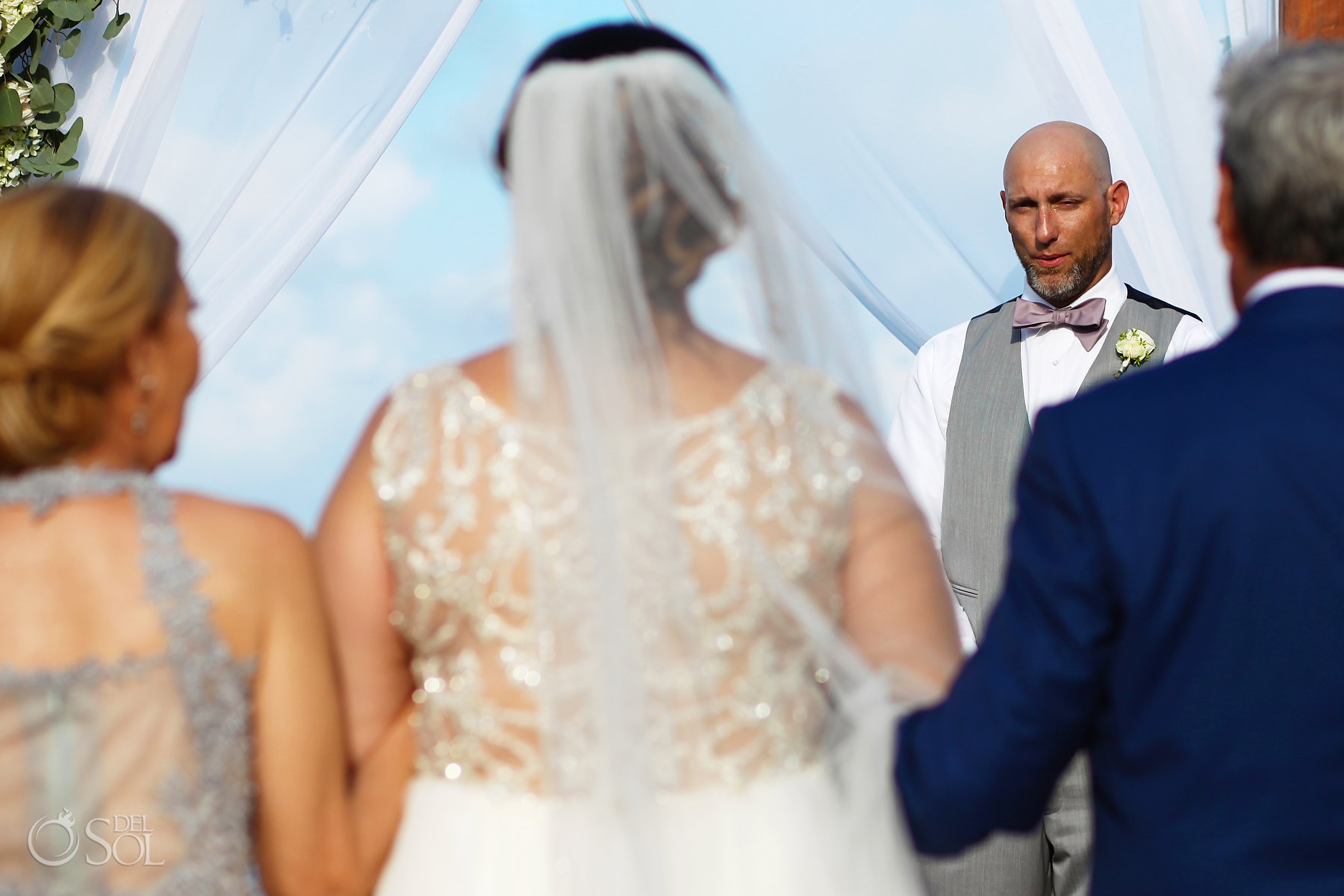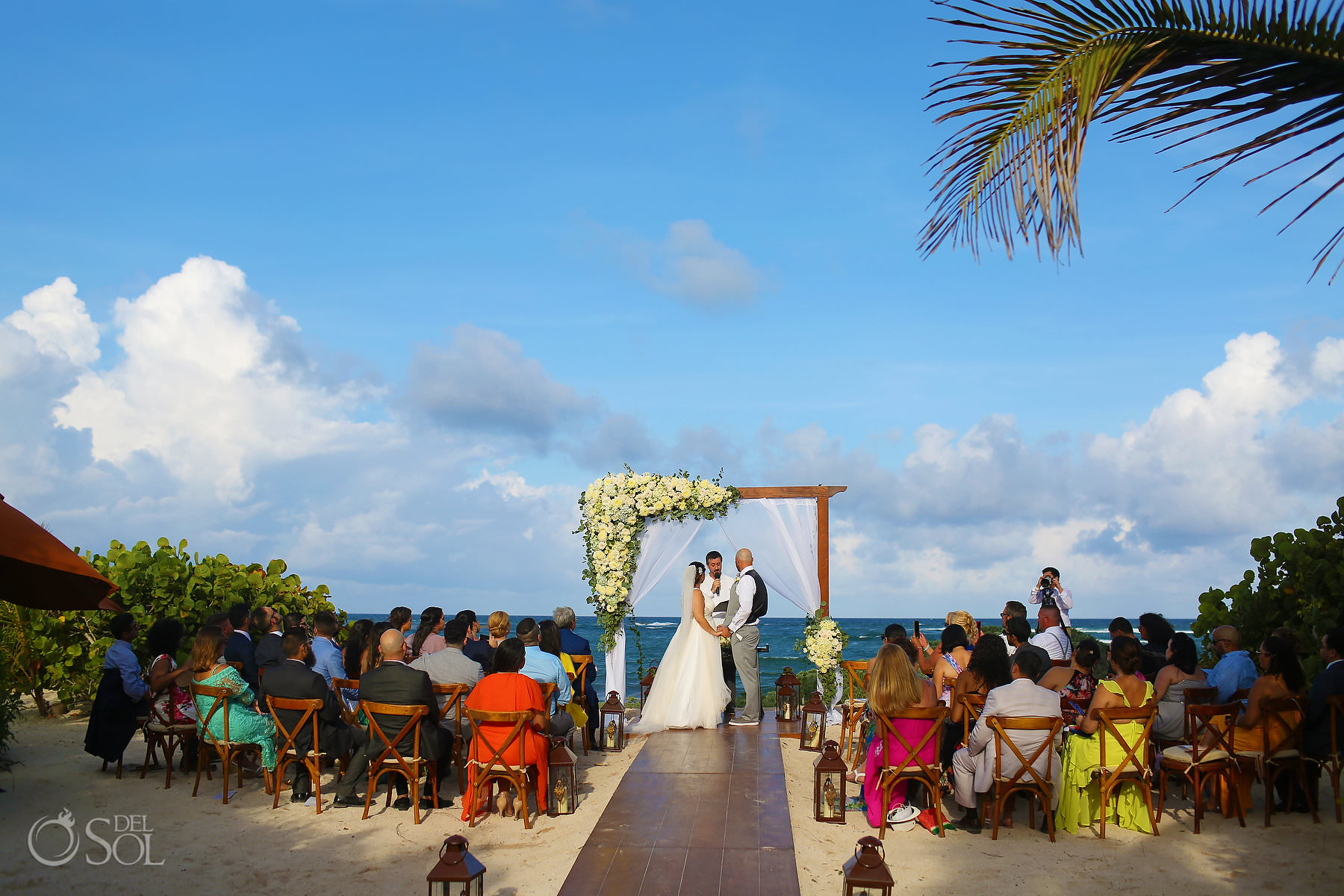 Del Sol: Was there a part of each others' vows that touched you?
"Barry's vows blew me away, I did all I could to keep from ugly crying!" – Mariela
"We have always been very open with our feelings but hearing him say all those things in that setting has to be my favorite part of the day."
Barry: "I loved that Mariela included in her vows that she will be my camel and I will be her Sherpa. It's something we have said to one another countless times before on our adventures."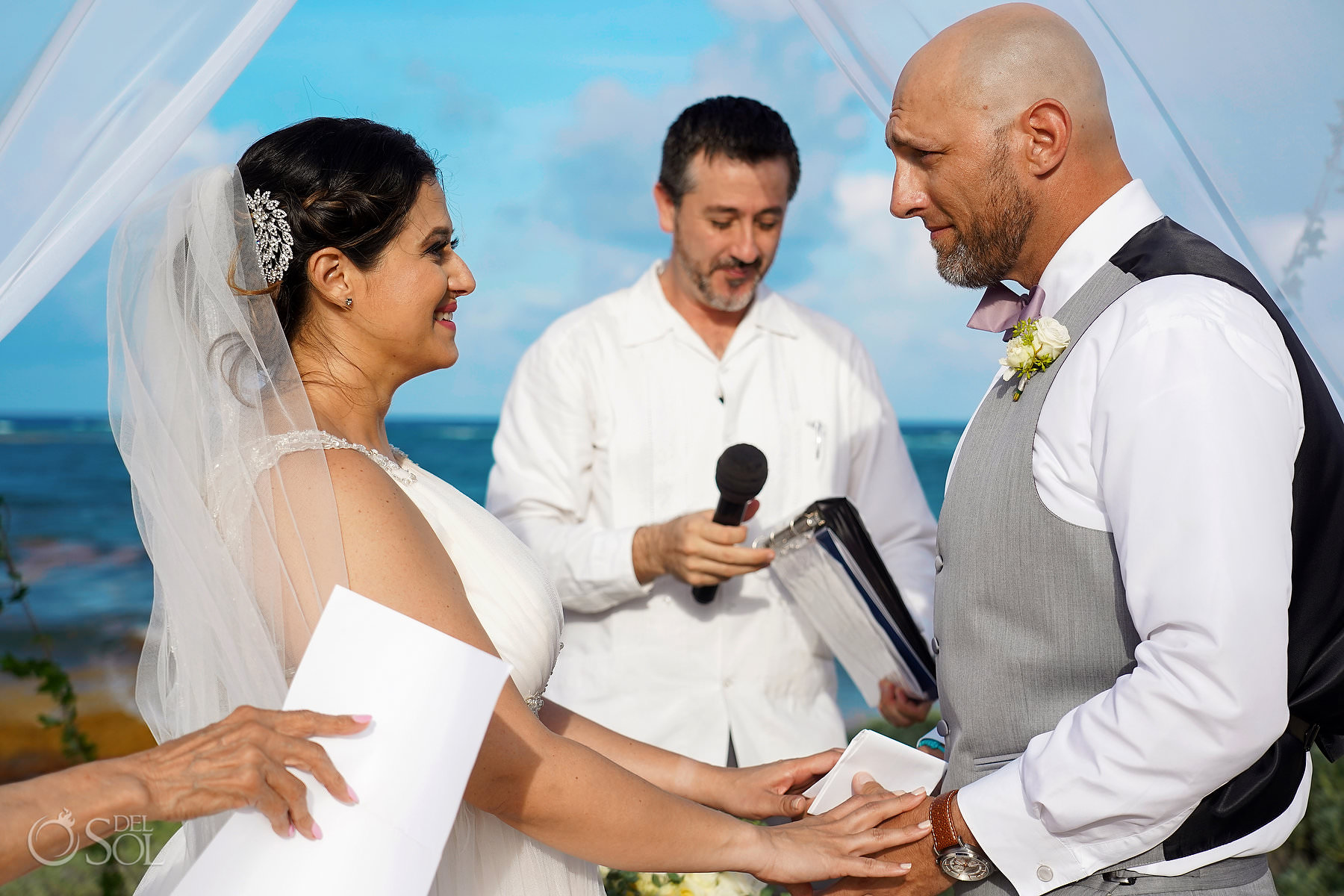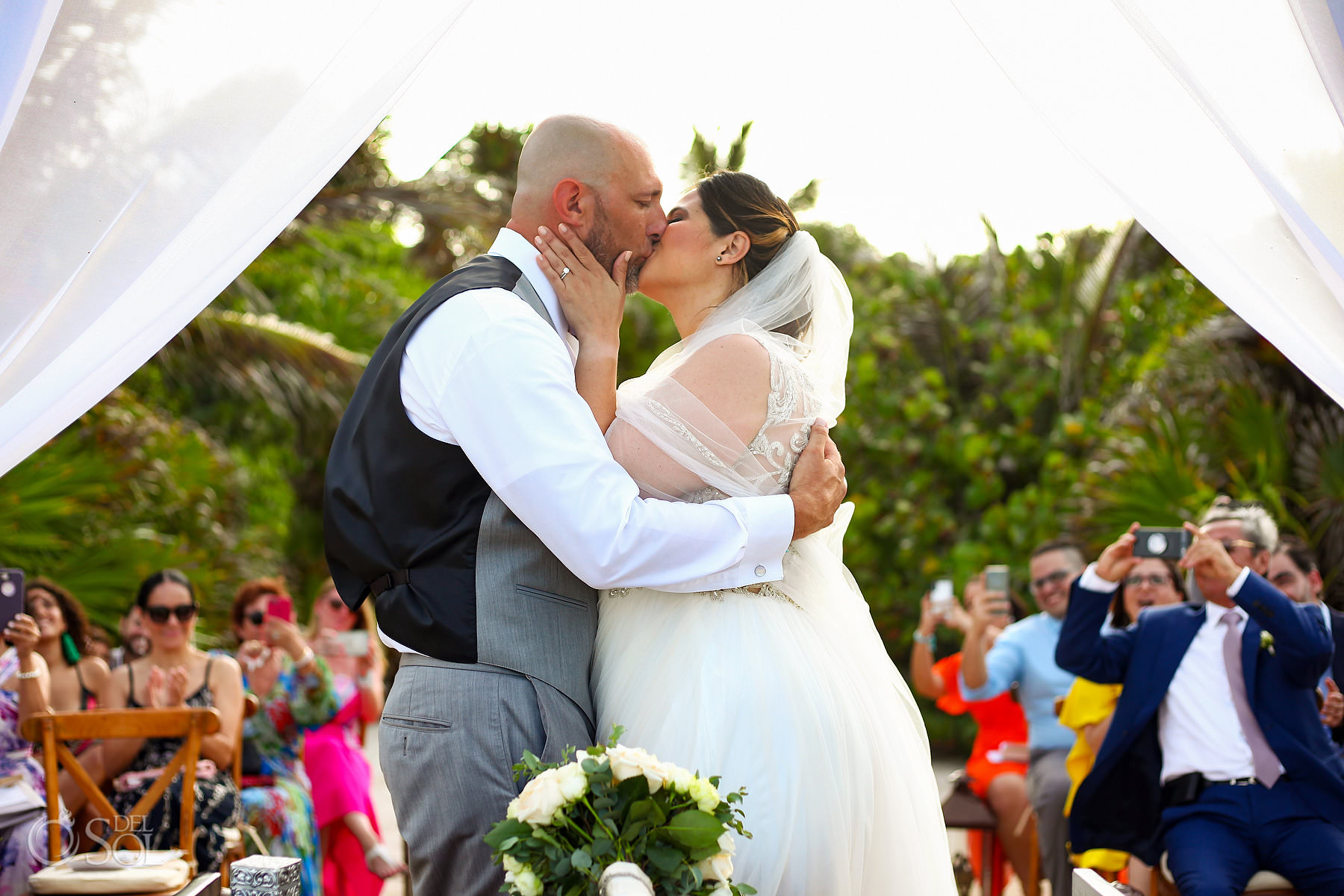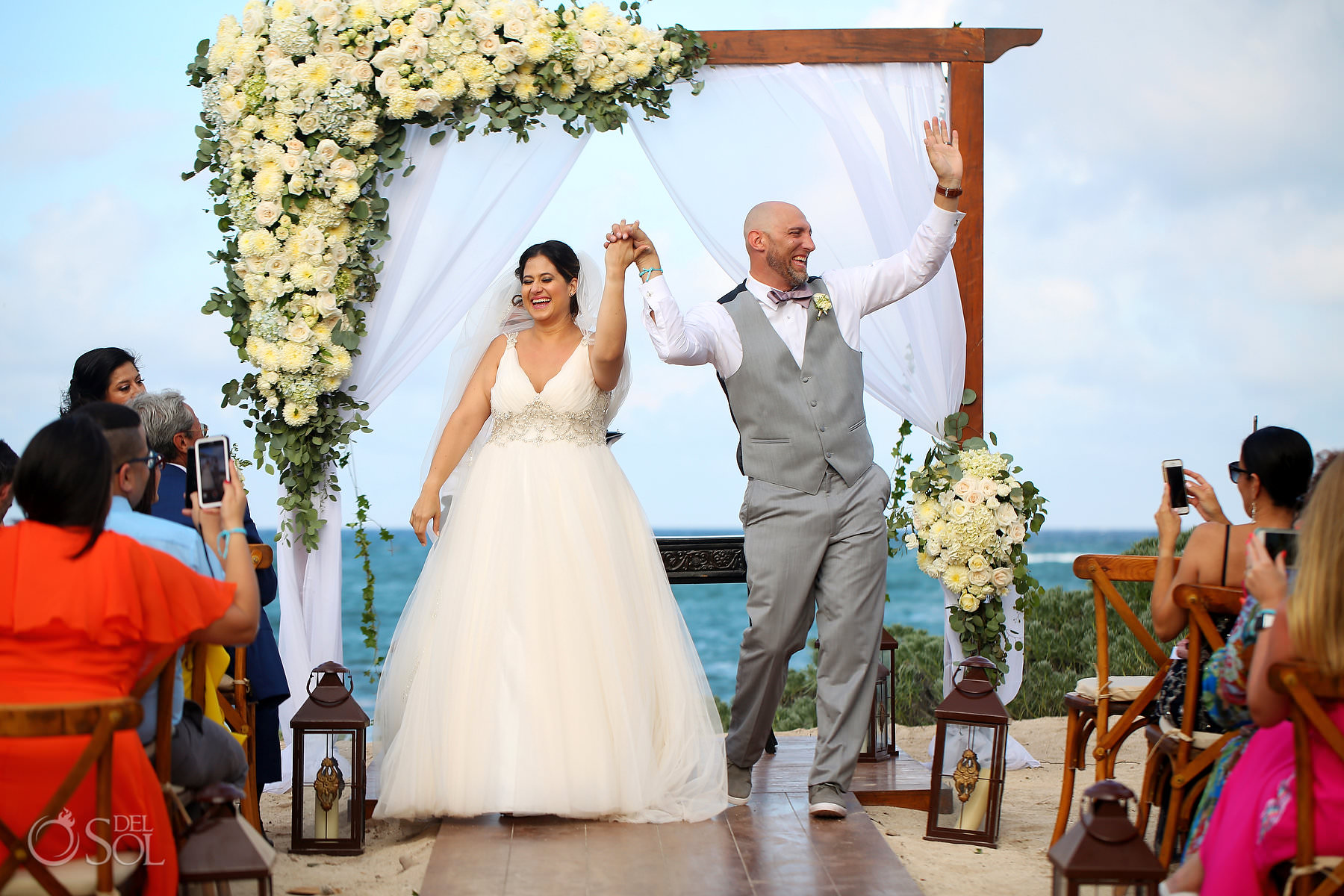 Del Sol: How was your experience with the Del Sol team?
"Our experience with the del Sol team was wonderful. Del Sol's recommendation for venue turned out to be a game changer. All of our guests were delighted, as were we!" – Barry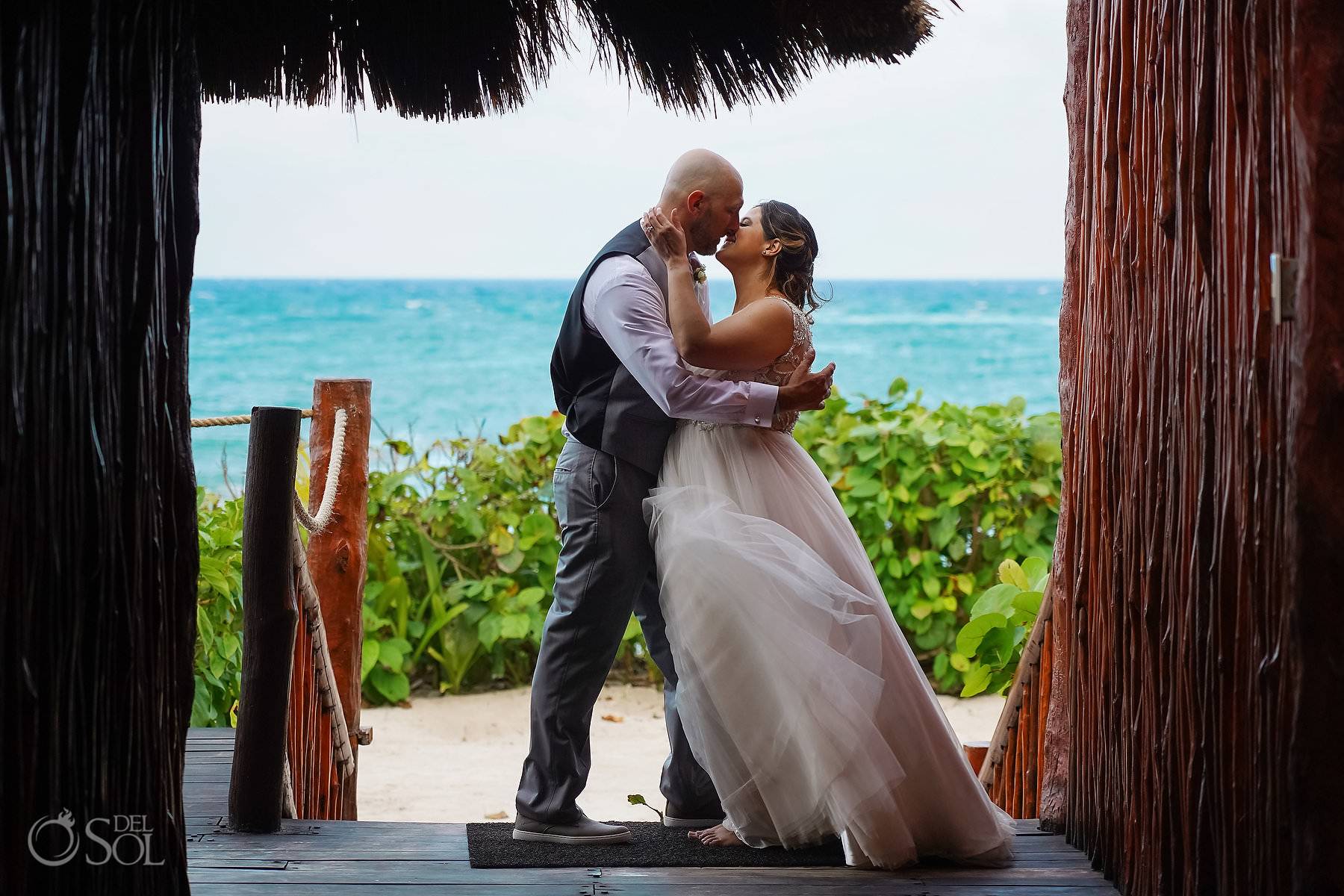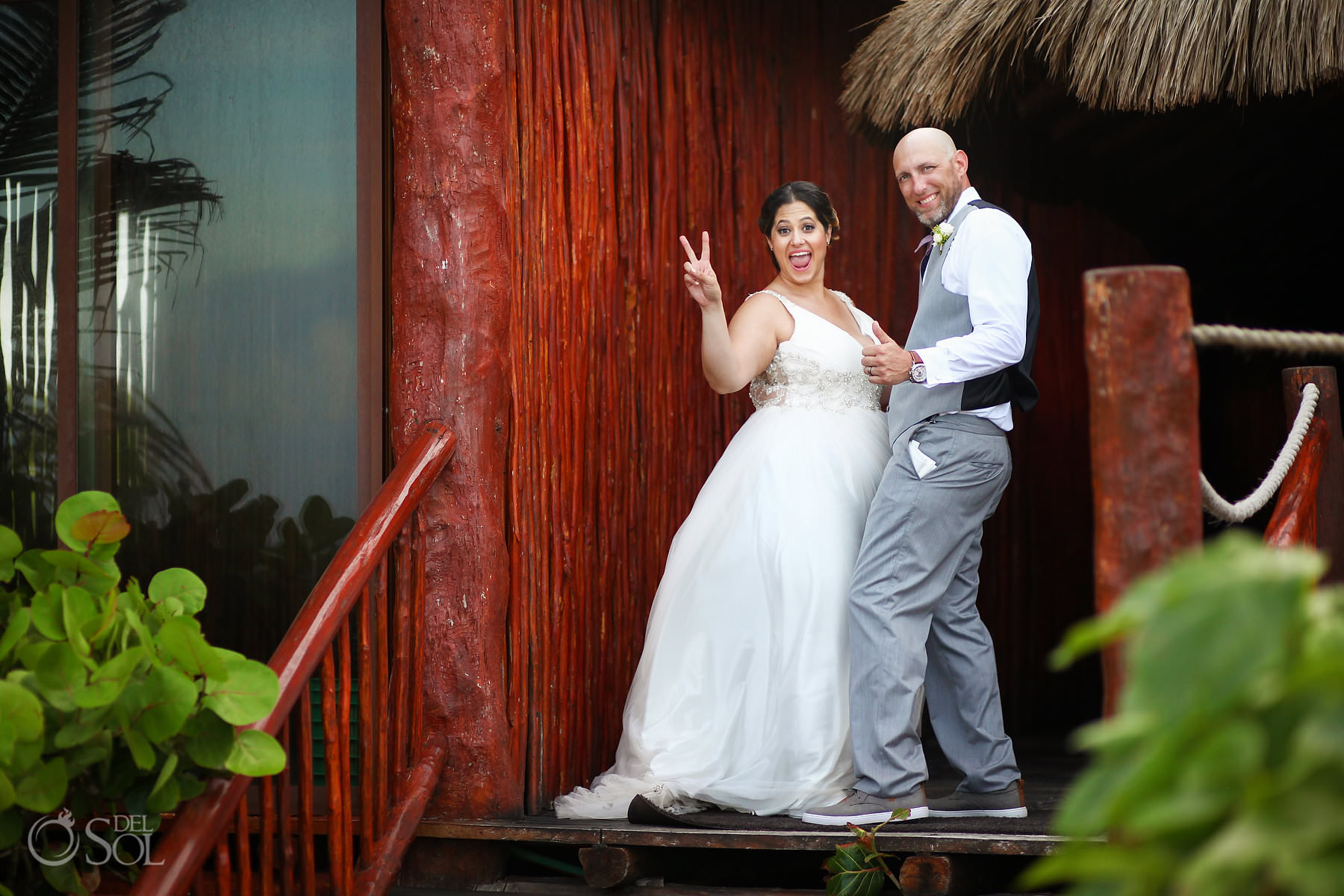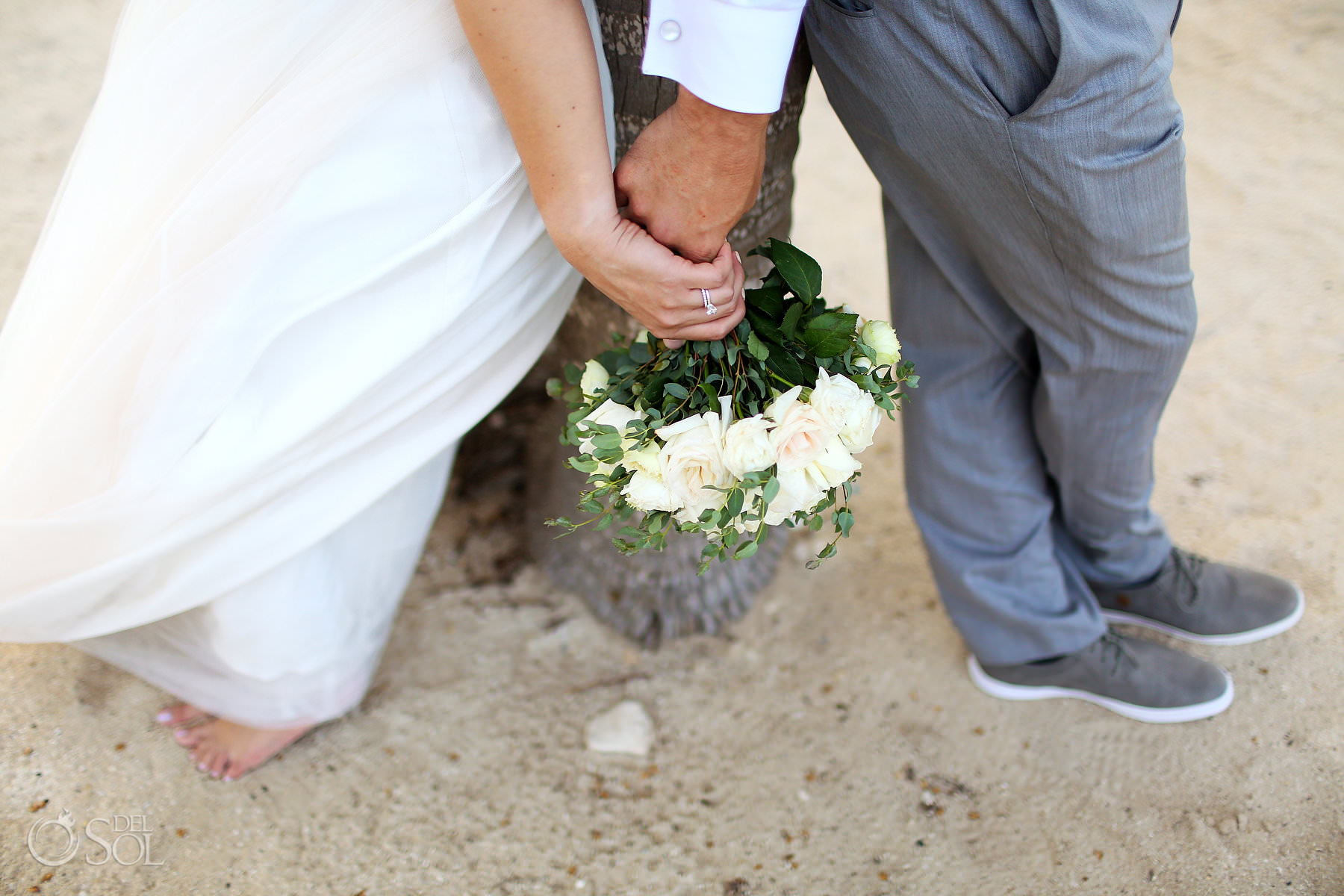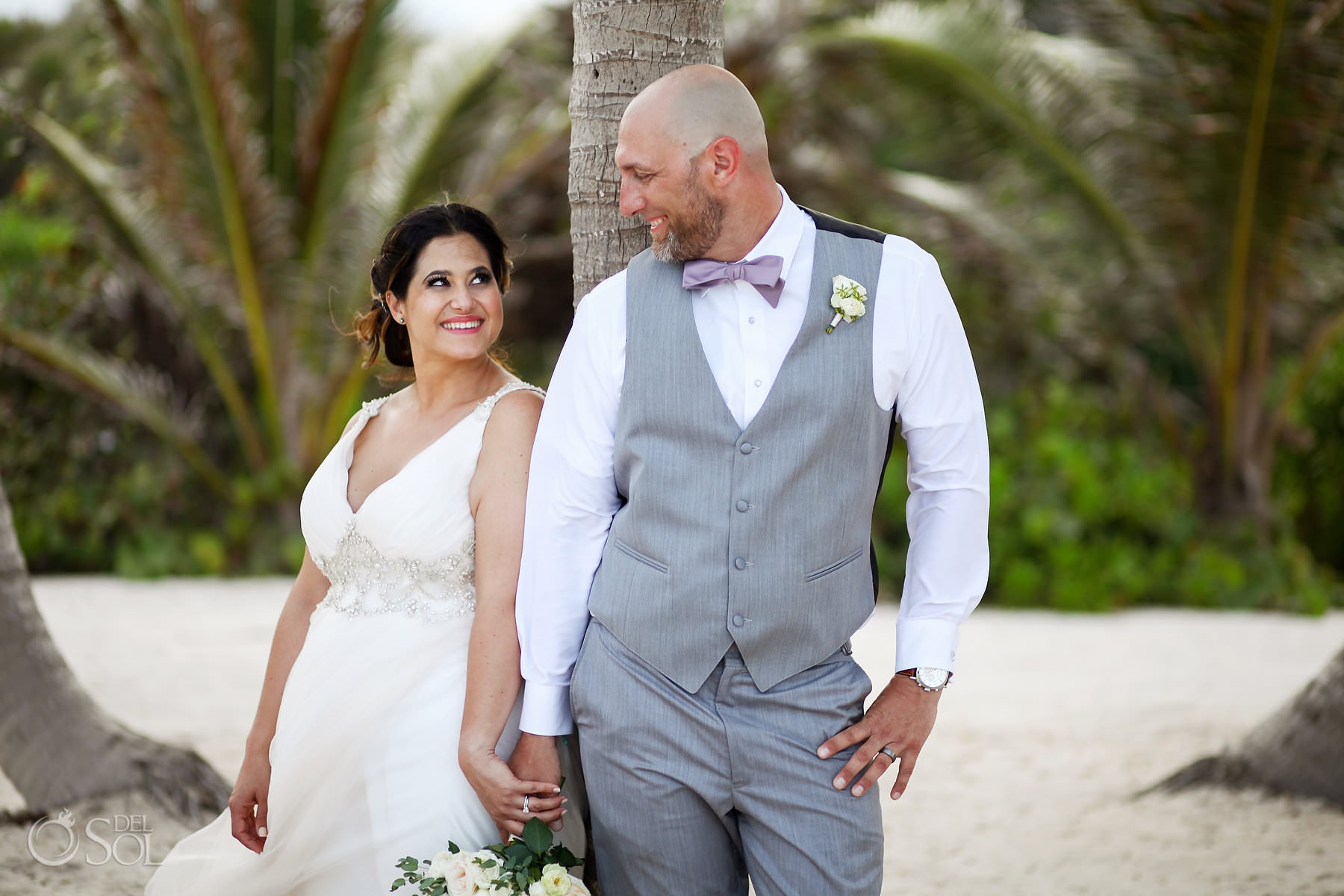 "Matt and Natalia were barely visible during our Akumal bay beach wedding, and not pushy for photos."
"Having the Del Sol Team give us the recommendation for our resort was priceless" – Mariela
"Del Sol's recommendation led us to the most amazing wedding planner which made the whole process stress free."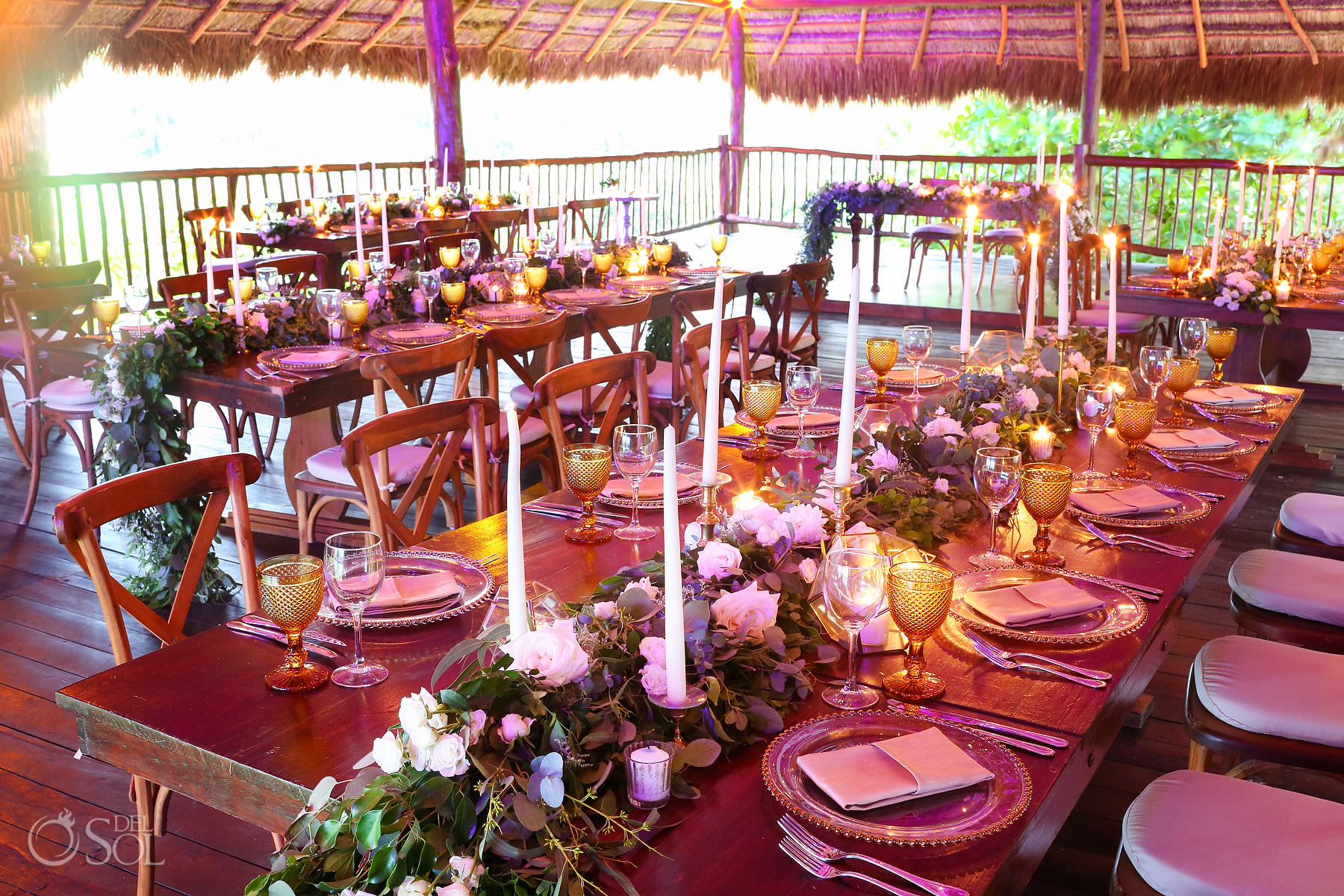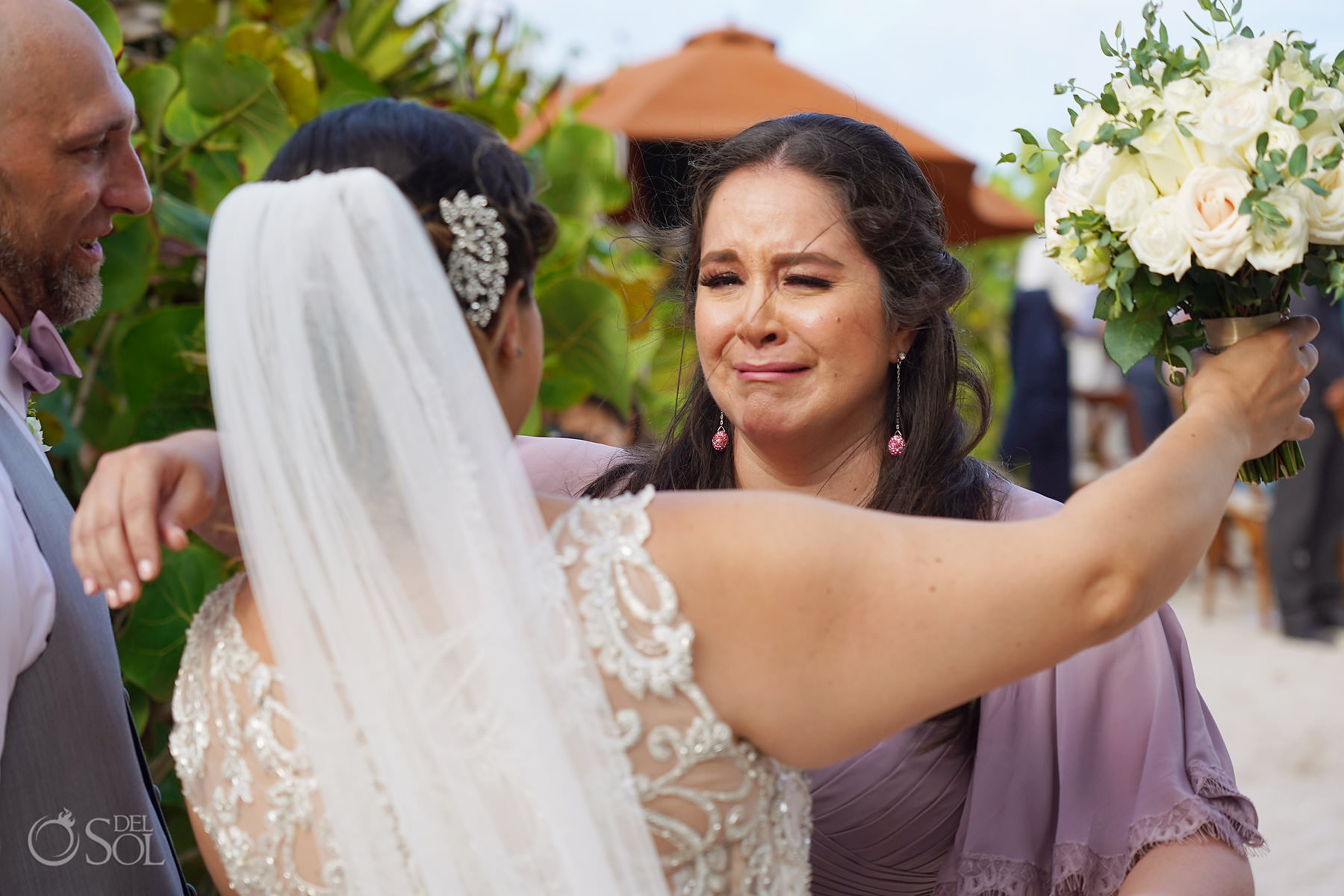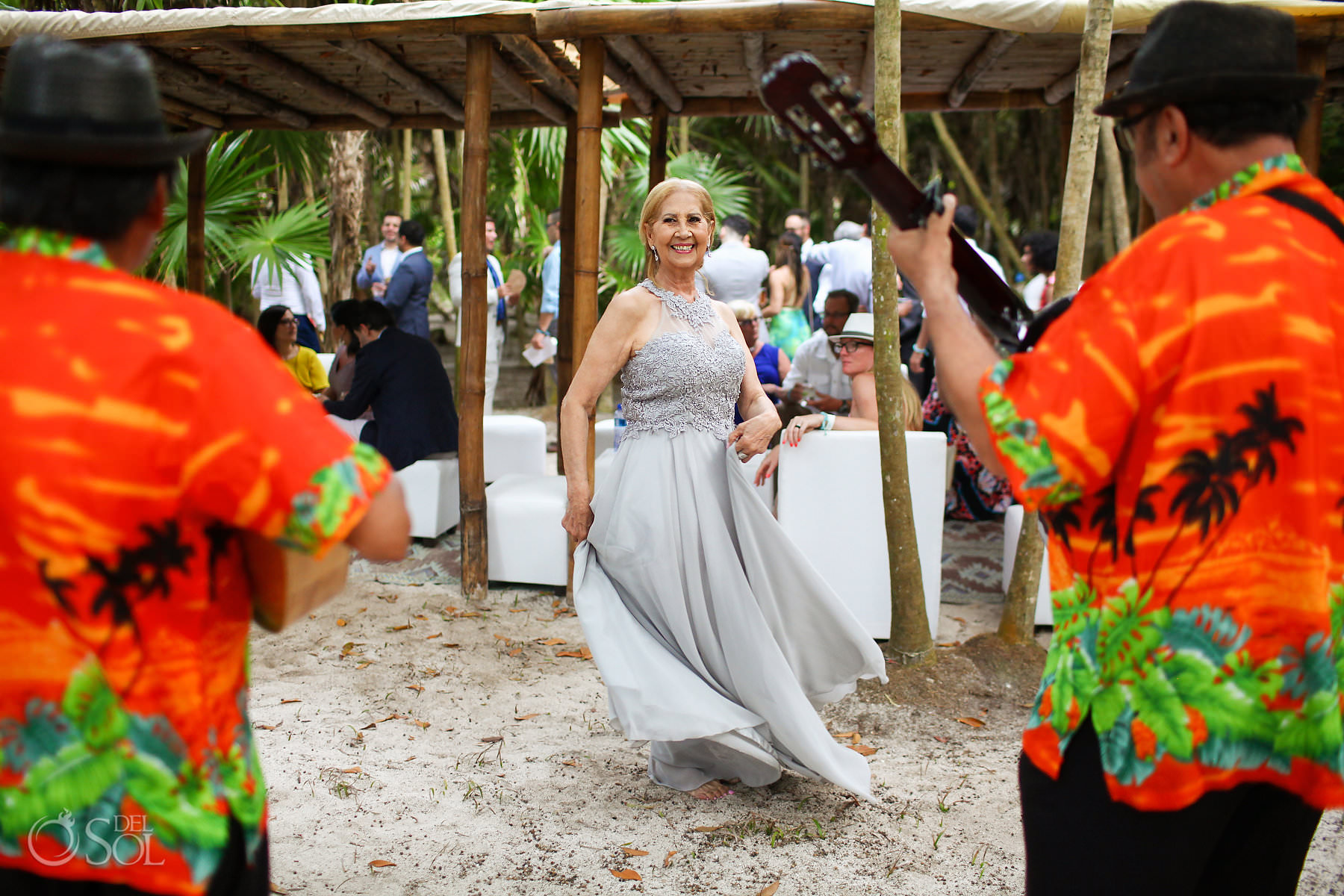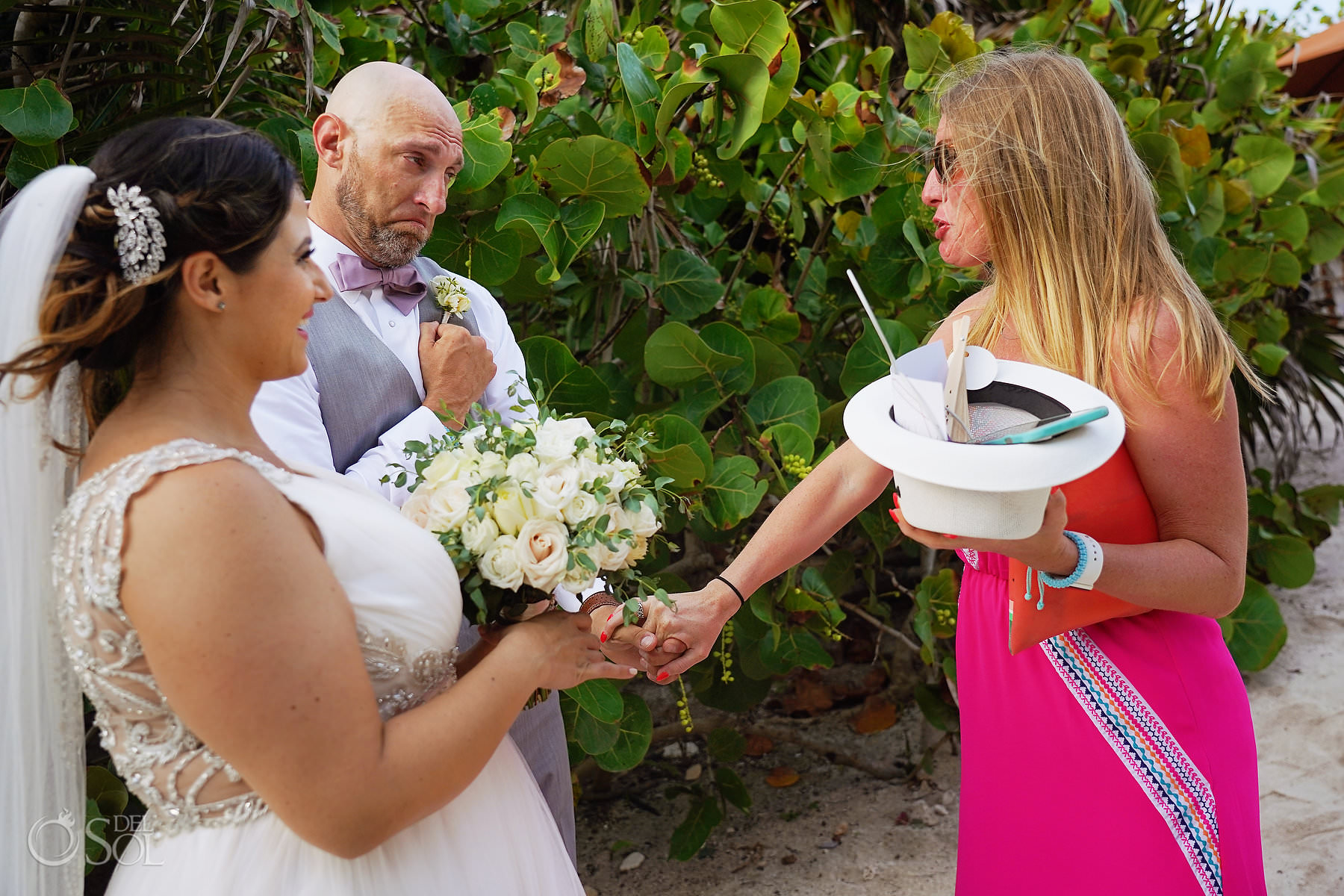 Del Sol: Talk to us about your dance – WOW!
Mariela: "When we started thinking about our first dance, Barry instantly said we should do some salsa and I had the perfect song in mind. We took a few classes that we loved and had so much fun, they ended up turning into our favorite day of the week! The day of the wedding we were both a little nervous about it, but being able to enjoy it and share what we had worked so hard on with our guests felt amazing."
"Our first dance was one of the most special moments of the day. We both worked hard to enjoy it, have fun with it and really show how much fun we have together!" – Barry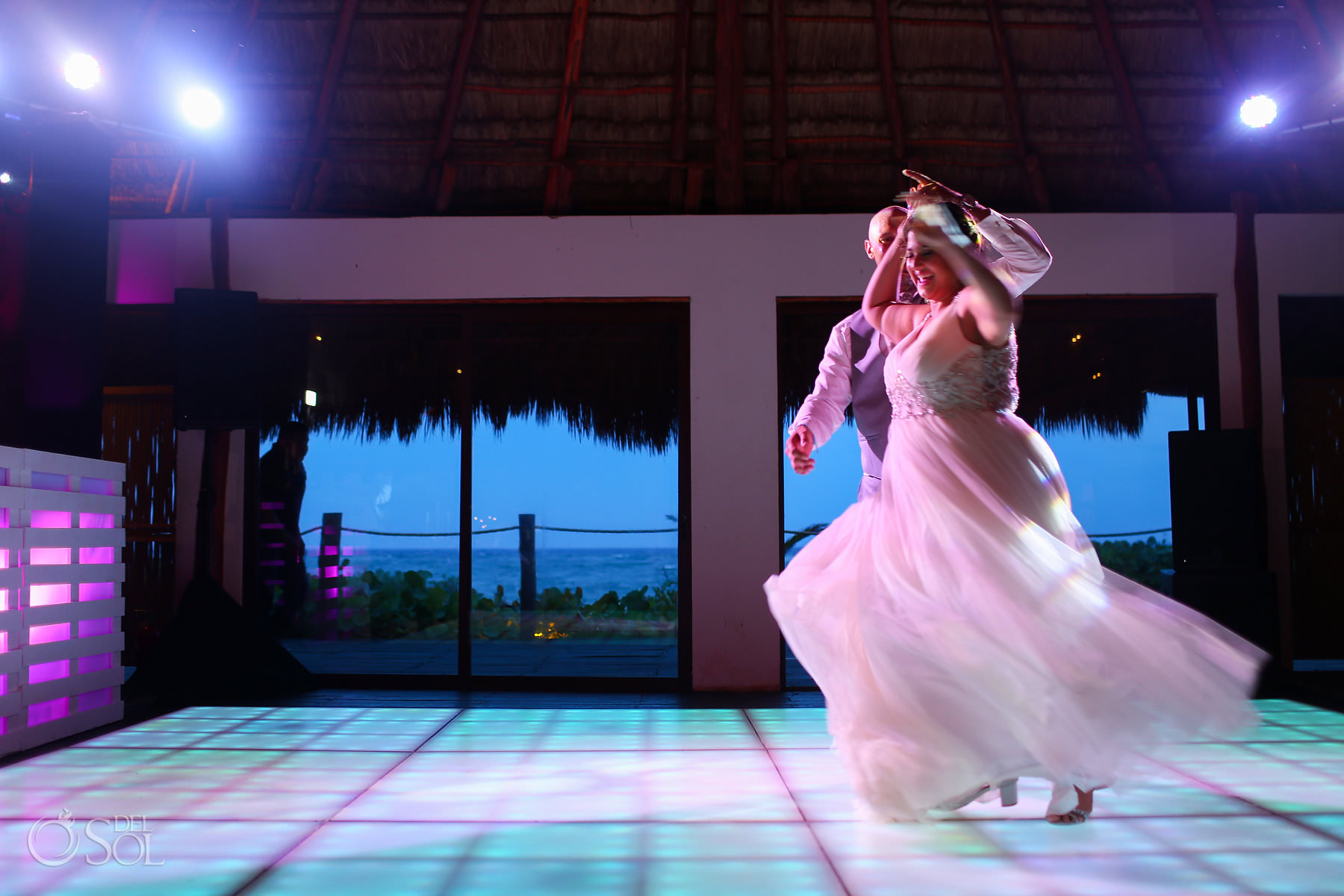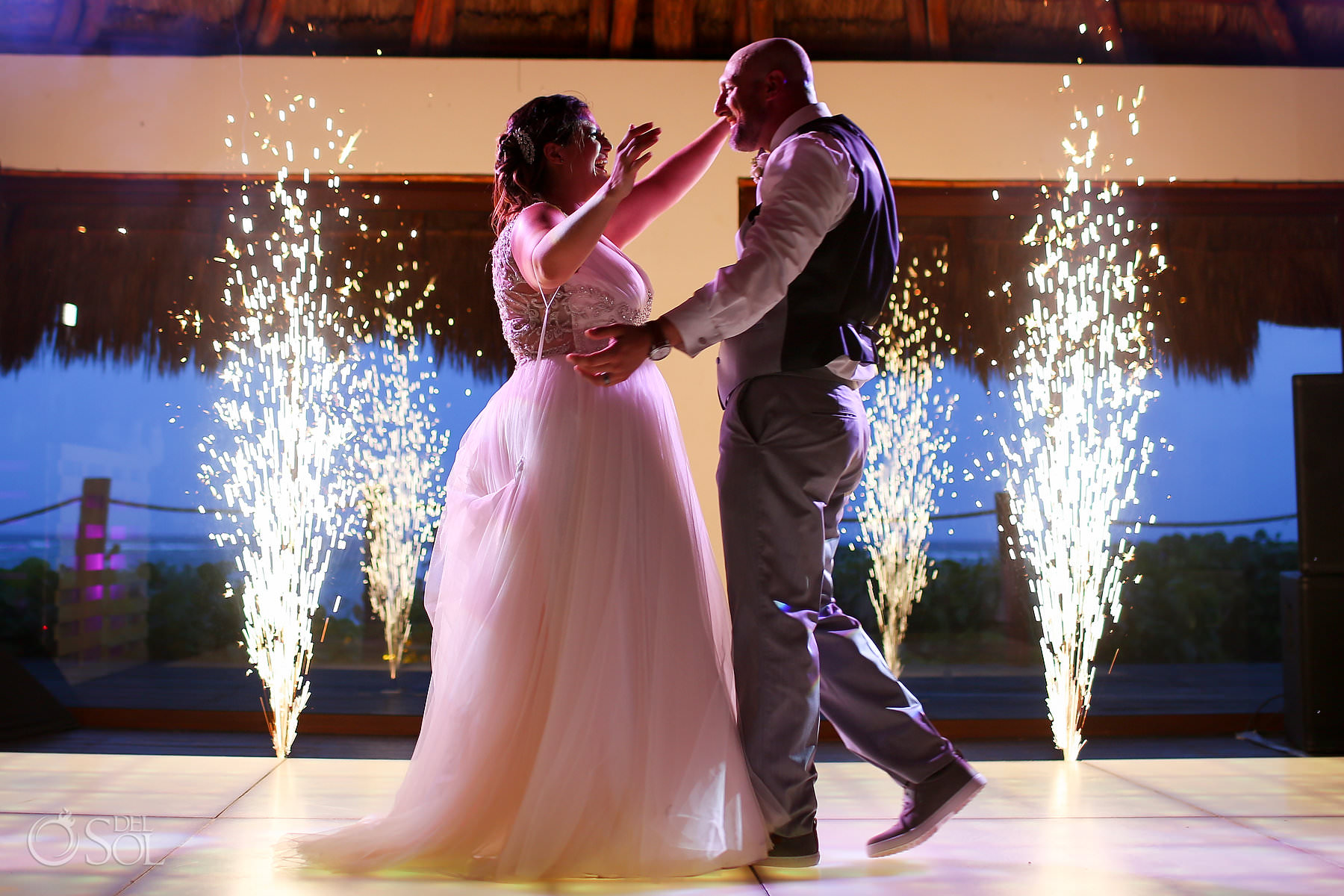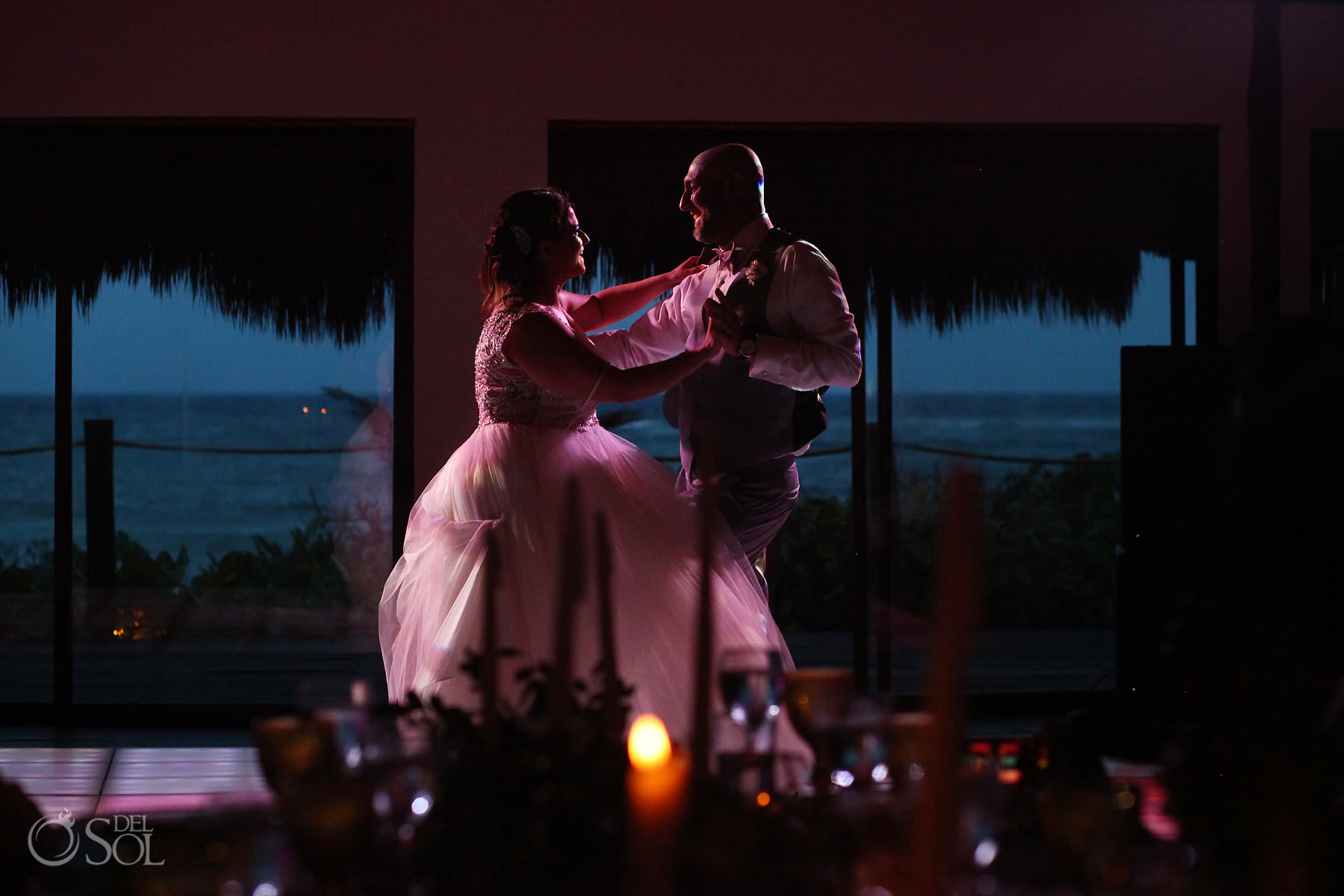 Del Sol: Mariela, what was the most amazing moment of your day?
"There was a moment when the Mariachis were singing and we were sitting on our sweetheart table looking at our guests that my heart felt like it was about to explode. I had just married the man of my dreams in front of the people that I love the most and now we were just celebrating like a big family."
"I still look back to that moment and smile." – Mariela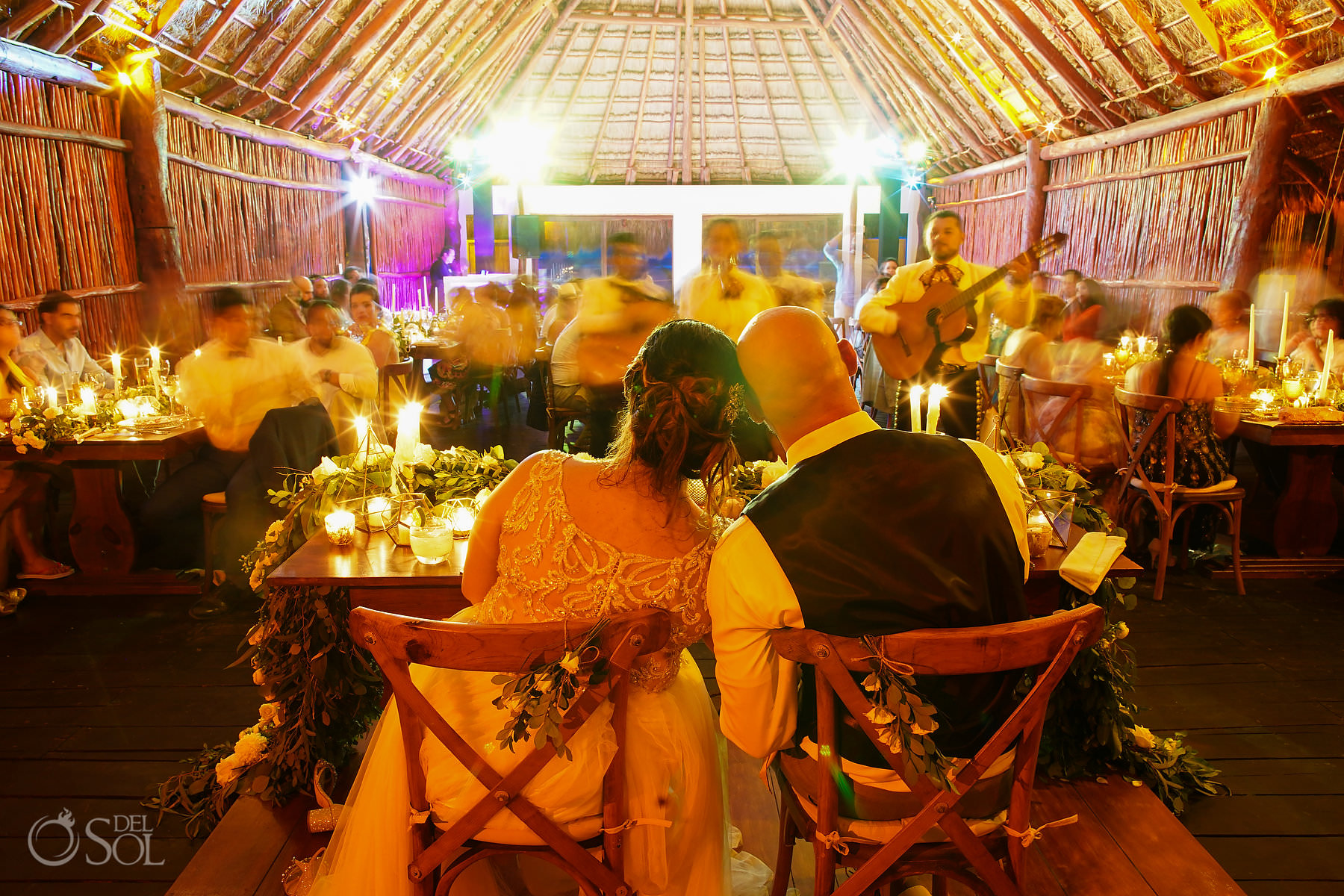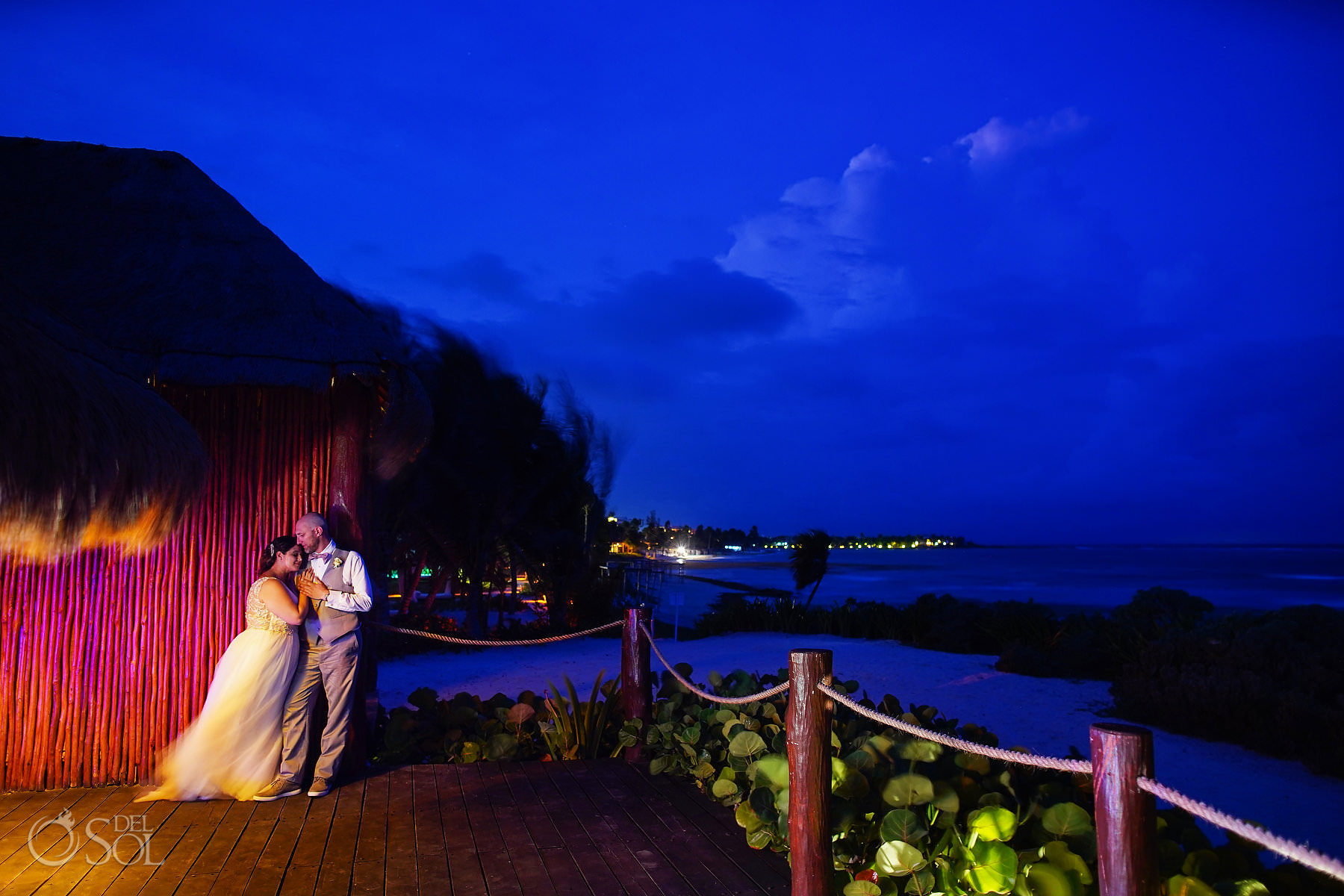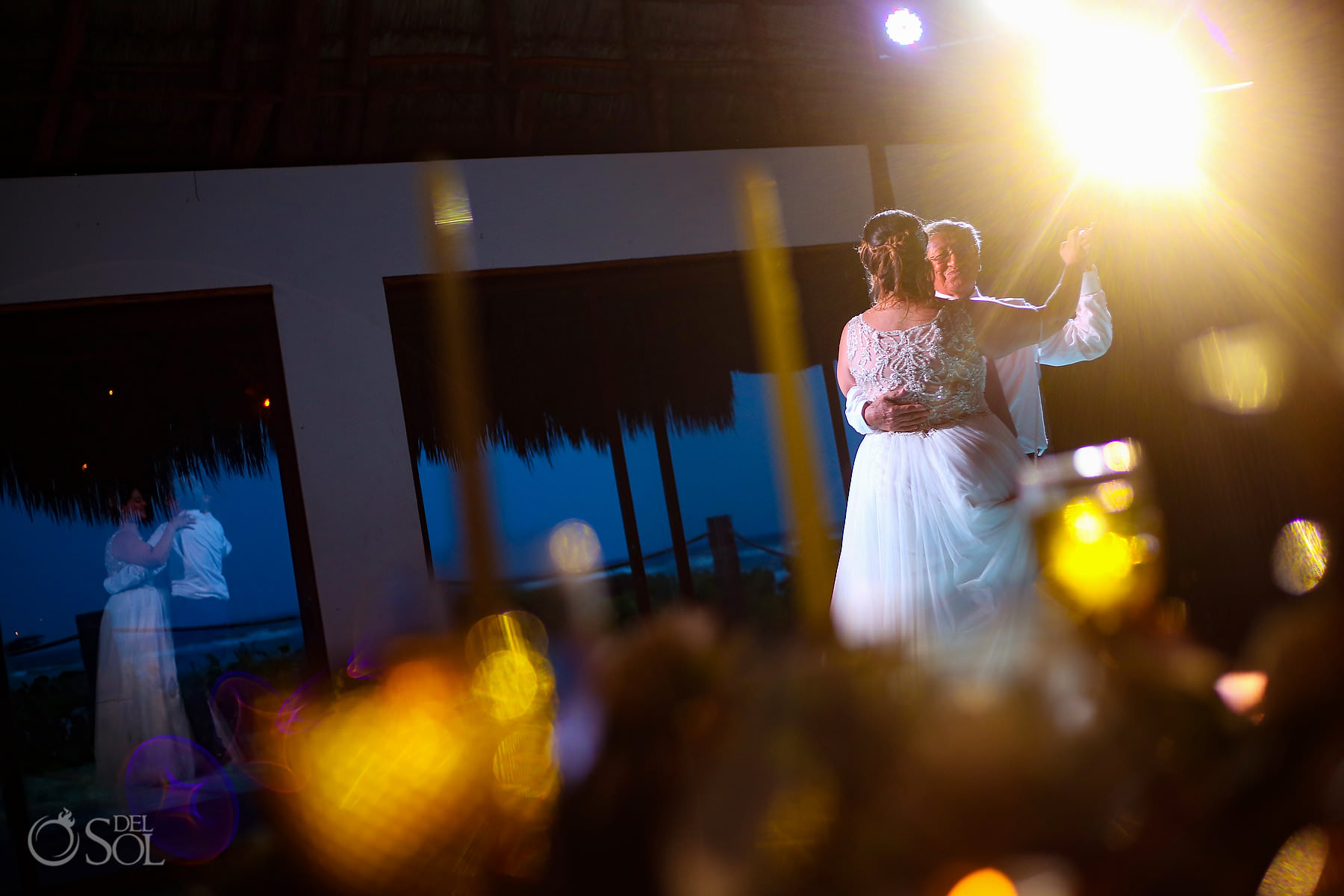 Del Sol: Any advice to other couples planning a destination wedding in Mexico?
Barry: Don't miss the chance to have the wedding of your dreams!! go for it!
"My top advice is: find the best people to help you! You get what you invest in, invest in the best you get the best!!!" – Mariela