Blue Diamond Spa Wedding
Baiba + BJ
"Every time we travel it is a reward, a luxury for the mind. Whether it is just a few miles away from home or hours on a plane, each destination is another chapter in our book of life experiences."
When we think of Playa del Carmen weddings, most often we picture the beach. However, there is a lush, green side to the Rivera Maya that offers an amazing venue for a tropical destination wedding, as showcased by Baiba and BJ's Blue Diamond Spa wedding.
Baiba and BJ contacted us before they had settled on a wedding venue. After getting a feel for their couple style we connected them with one of our preferred venues: Blue Diamond Luxury Boutique Hotel. Baiba told us that she and BJ had a very specific vision for their day. Blue Diamond fit their vision of a black-tie, elegant and contemporary wedding. The Luxury Boutique Hotel also offers several indoor wedding venues – no need to worry about weather changes or the hot, hot sun.
We asked Baiba and BJ to share their thought on their day.

Del Sol: It's amazing LOVE brought you here! Why did you Travel for Love?
"Our first vacation together was to Mexico and we loved it so much that we go back almost every year! A destination wedding was our top choice because we wanted everyone to enjoy not only a few hours, but days with us in paradise!"

Del Sol: We believe that the experiences we have in our lifetime make us the people we are…
"Every time we travel it is a reward, a luxury for the mind."
"Whether it is just a few miles away from home or hours on a plane, each destination is another chapter in our book of life experiences."


Del Sol: BJ – you had a BIG emotional rollercoaster moment at the beginning of the ceremony!
"Everything lead to this one point in time! Our family and friends traveled hours to join us in this very special day. I felt truly blessed to have everyone share this experience with us. When Baiba finally walked appeared in her wedding dress and walked down the aisle, I was stunned that all these dreams have finally become reality.
"Baiba's beauty both inside and out has blessed my life day after day. This moment marked the continuation of many more years to come."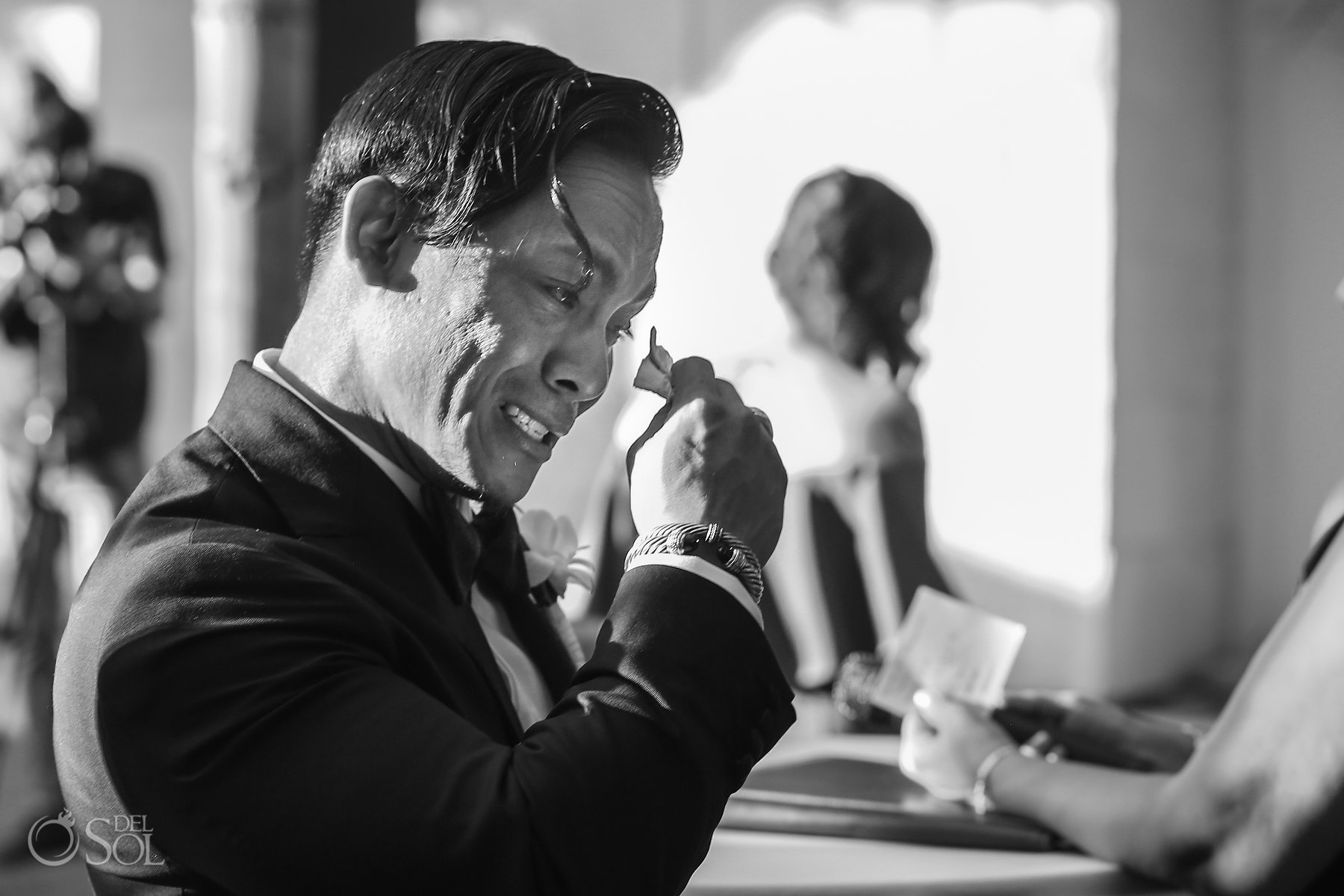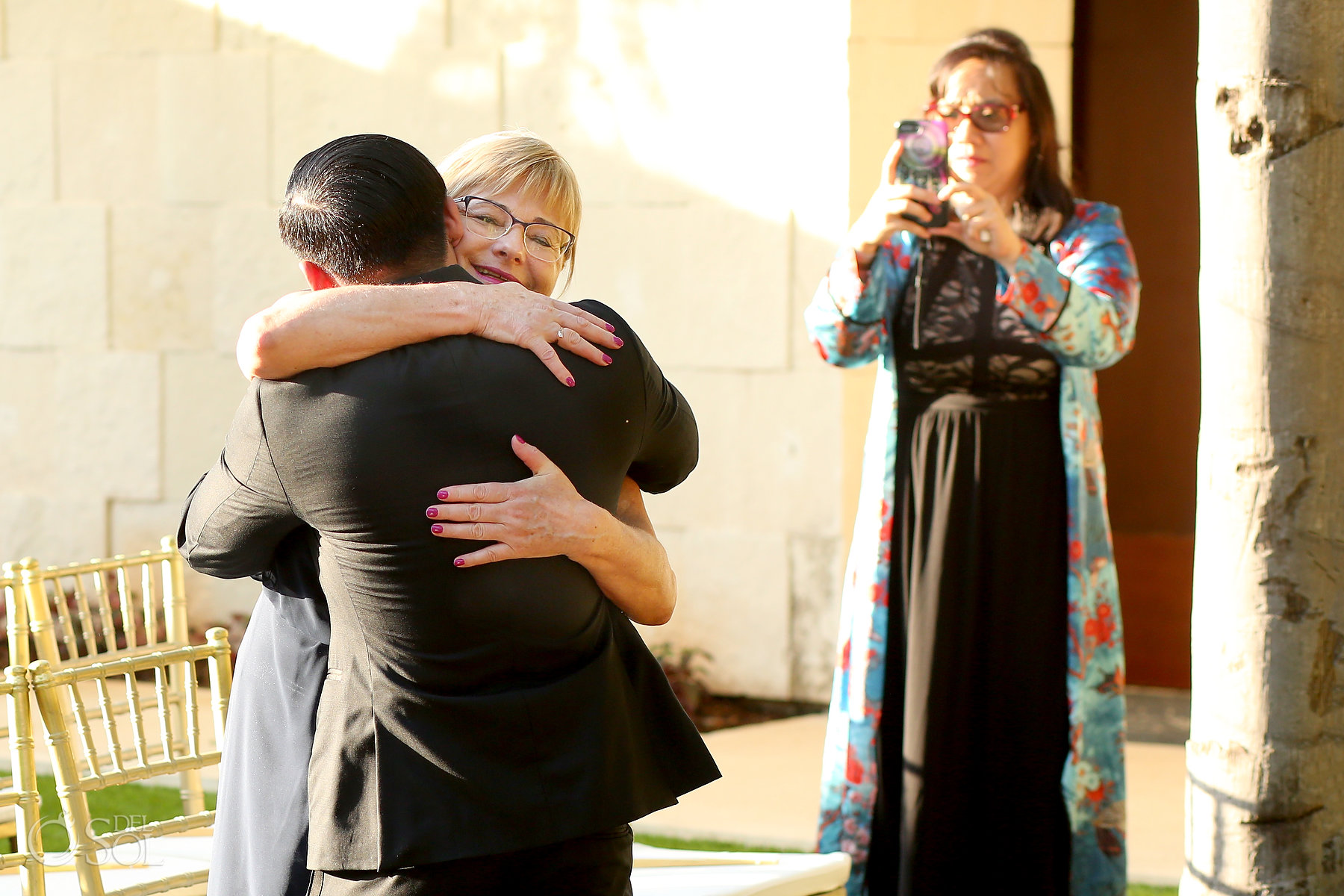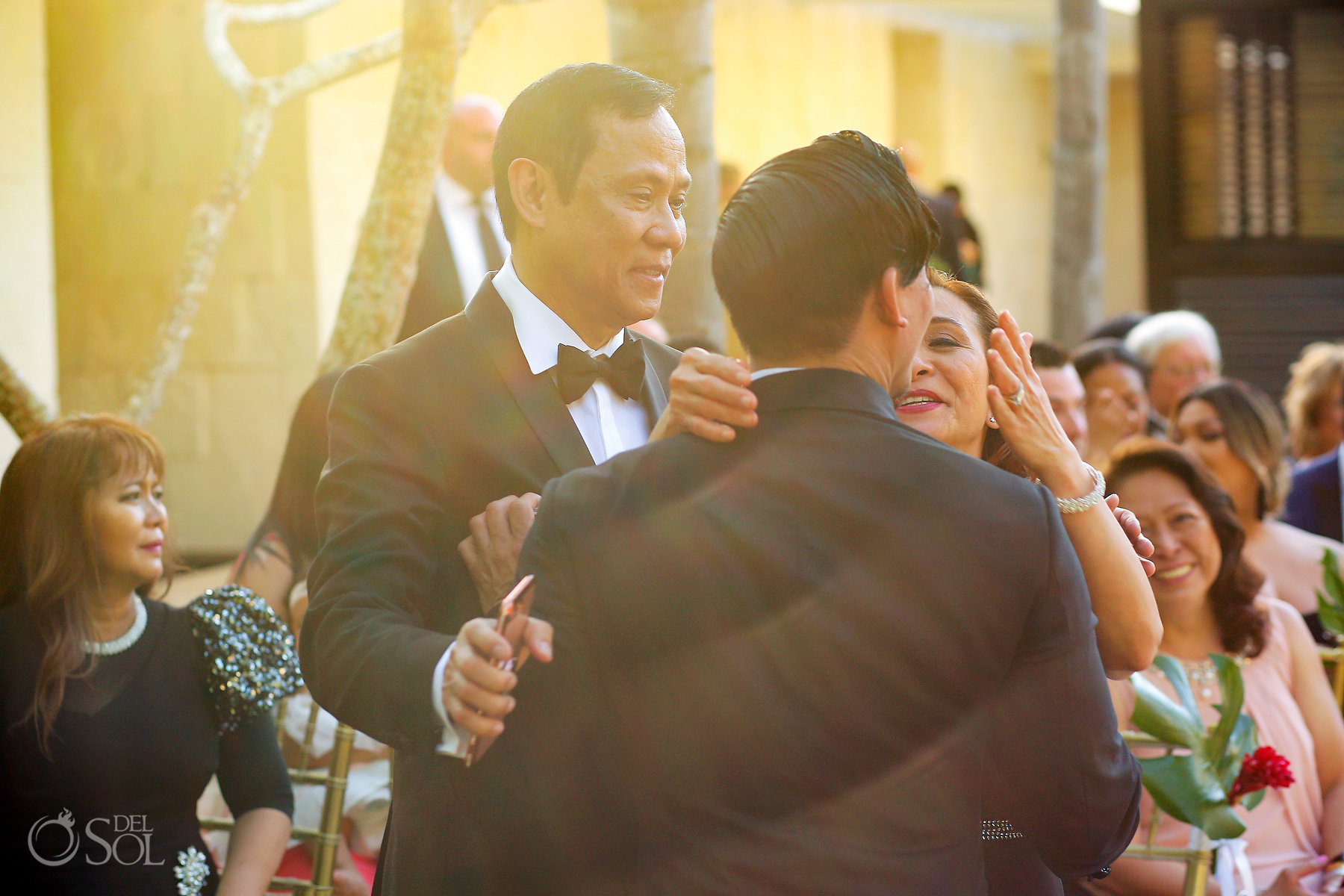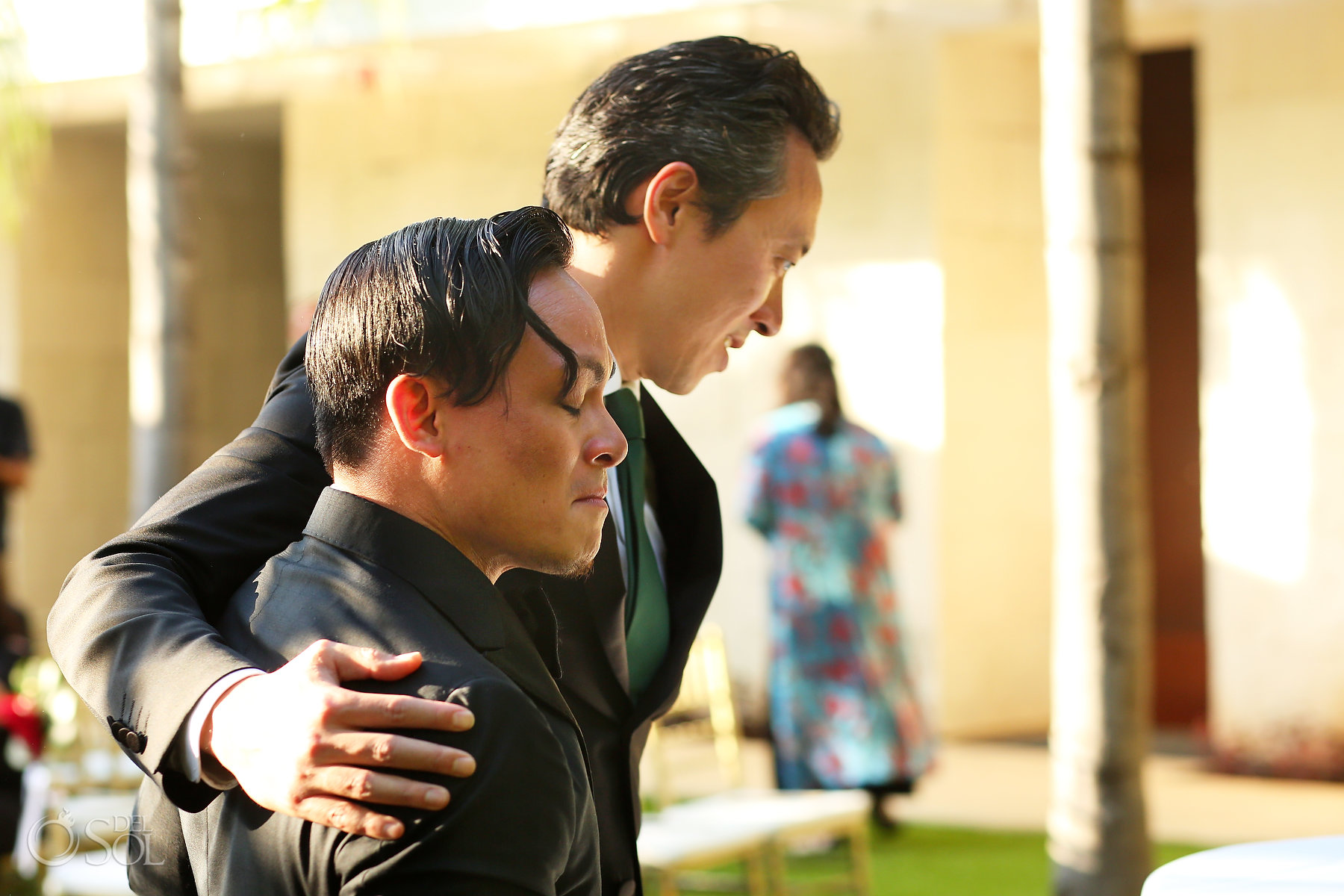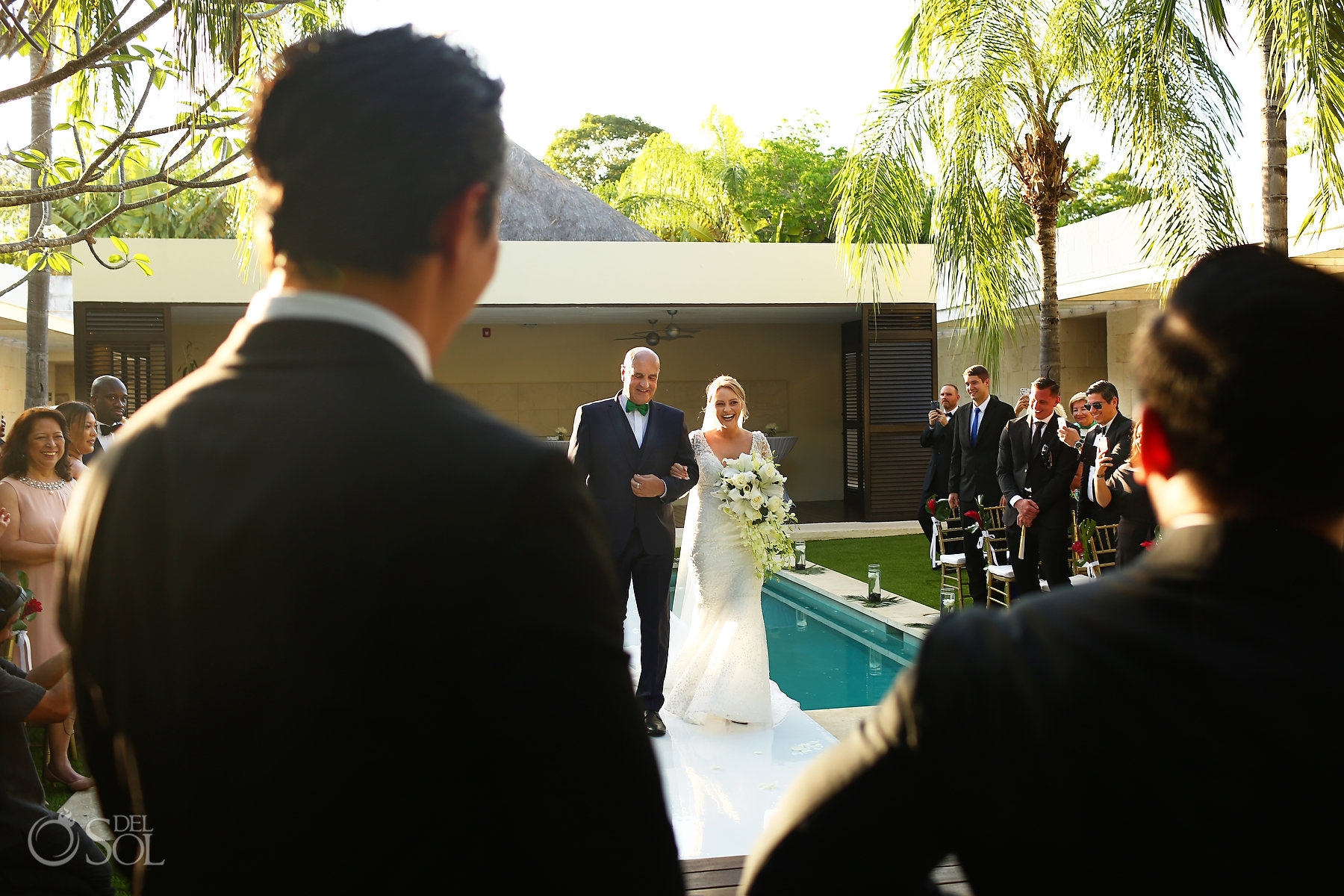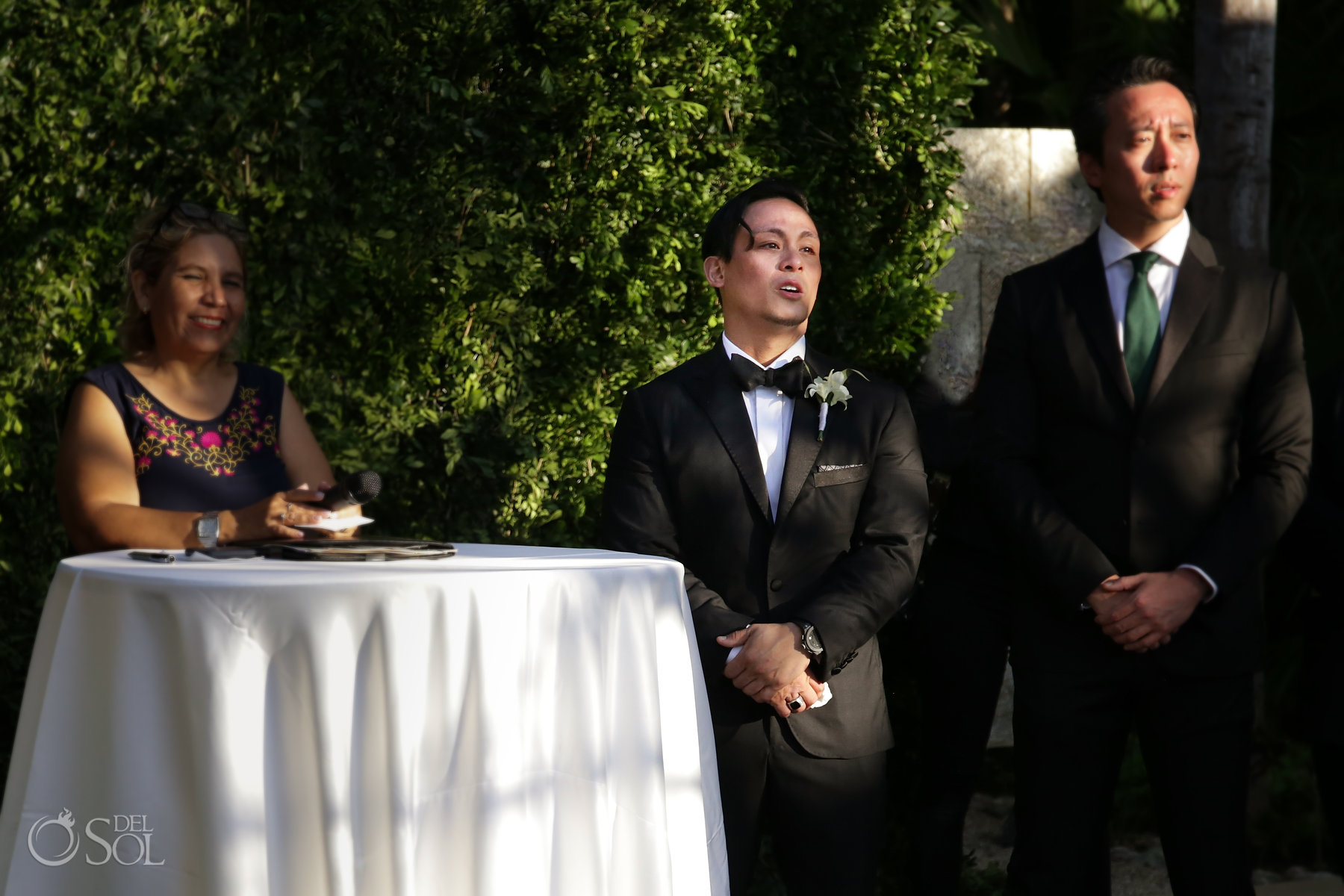 Del Sol: BJ – you also spontaneously went to hug Baiba's mom and your parents before Baiba got to the ceremony.
"I felt so much overwhelming love and gratitude to have our family by our side. Their love was unconditional and their presence meant the world to me."
Del Sol: Baiba where you surprised to see Bj so tearful or where you expecting big emotions from him?
"I knew there are gonna some tears. Was I surprised how emotional ? Oh yes haha!" – Baiba
"Bj dosen't hide his emotions and he's not afraid to show what he feels . I didn't know till later on that he went to hug my mom and I thought that was very sweet of him."

Del Sol: The location you chose for your wedding ceremony was really unique – the garden location of the Blue Diamond spa with the amazing aisle stretching over the pool.
"Although we always wanted a destination wedding, we did not want a typical beach wedding. The garden location was perfect. We loved the beauty and tranquility of the Blue Diamond Spa wedding venue."
"It provided a sense of love and comfort. We couldn't have wished for a better location."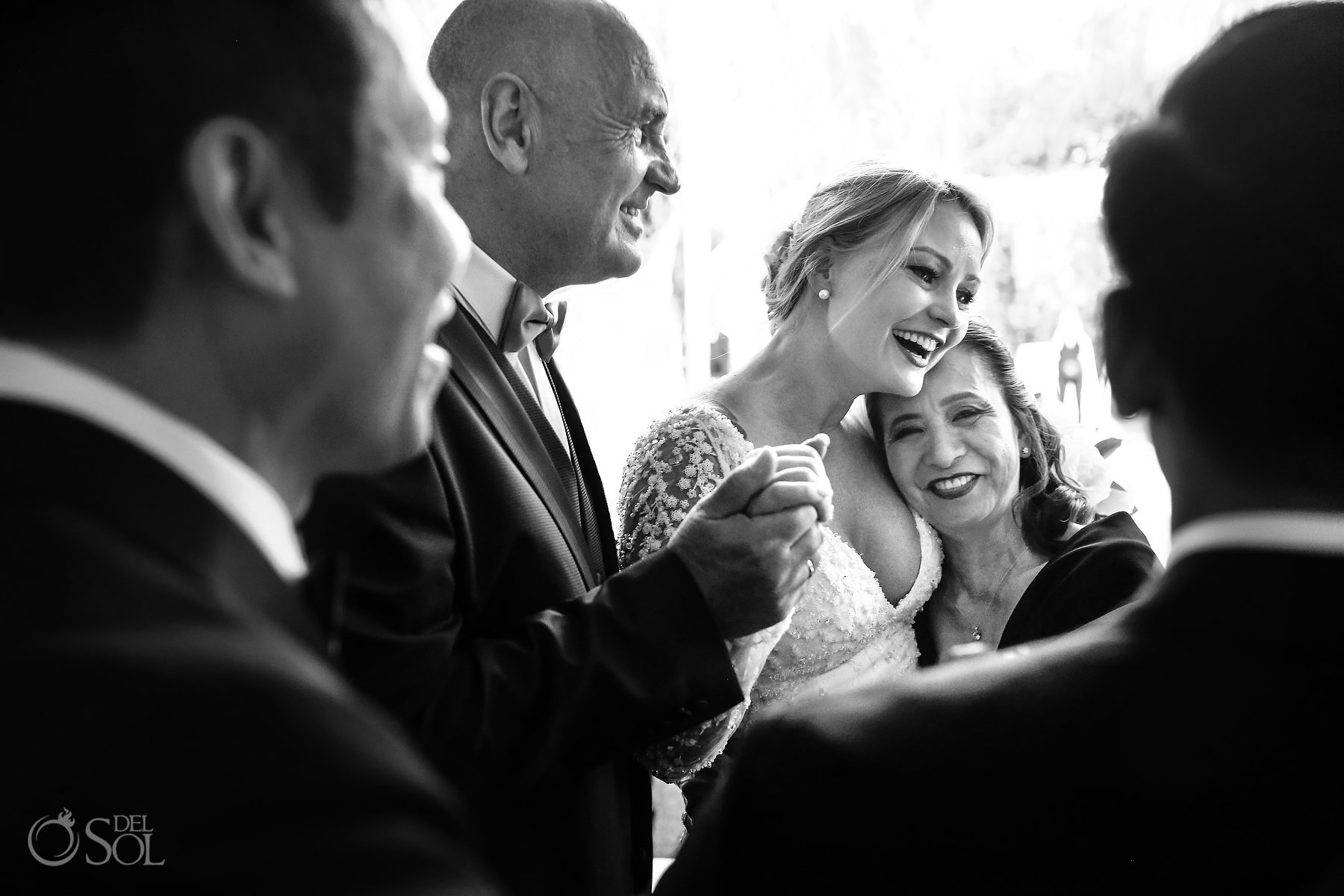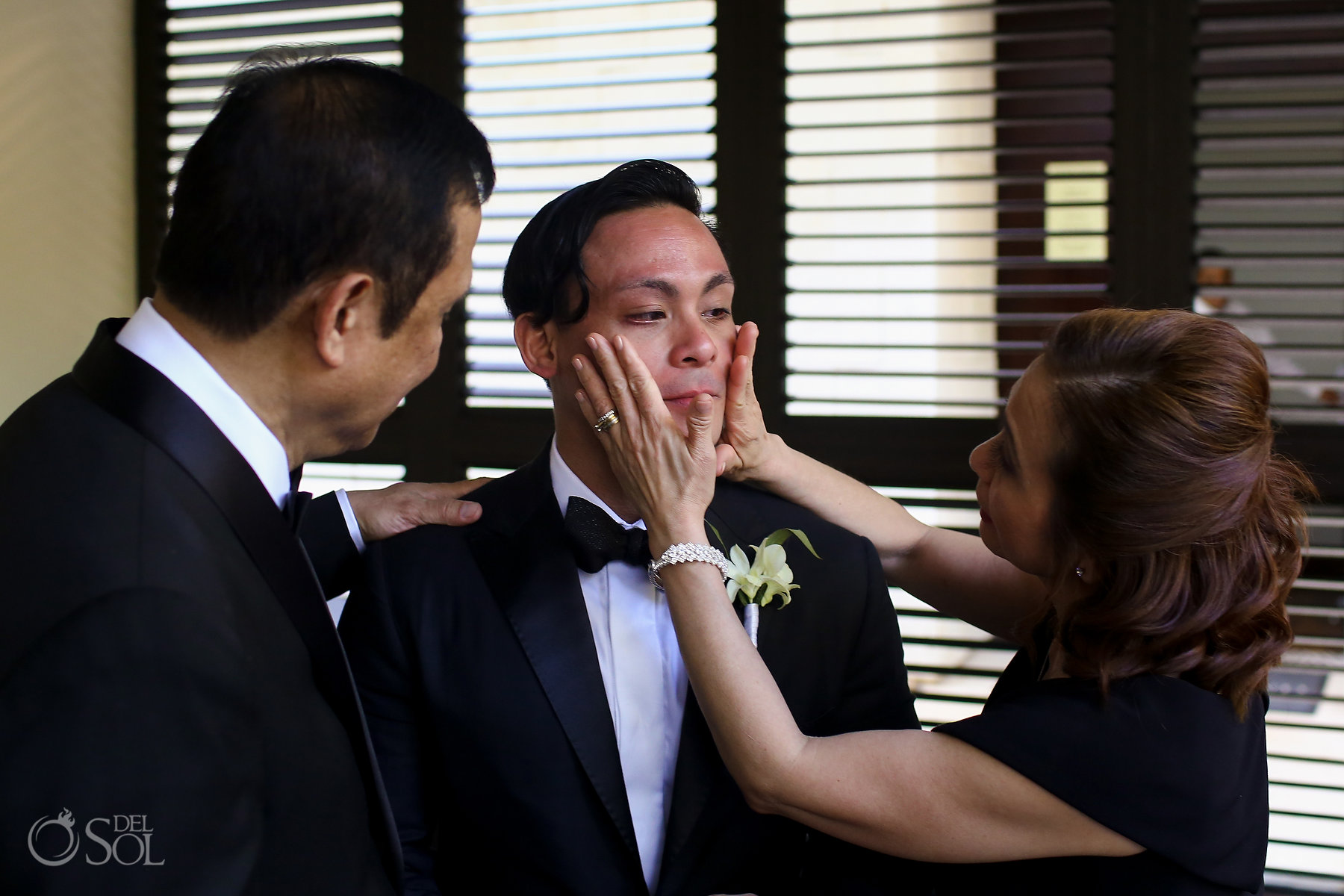 Del Sol: You had SO many lovely family love moments – we especially loved a really sweet moment right after the ceremony where you were both with your parents all around BJ and talking and hugging each other.
"We couldn't and wouldn't have done it without the support of our family. Despite a language barrier our family has come together to share the commonality of this sacrament of love."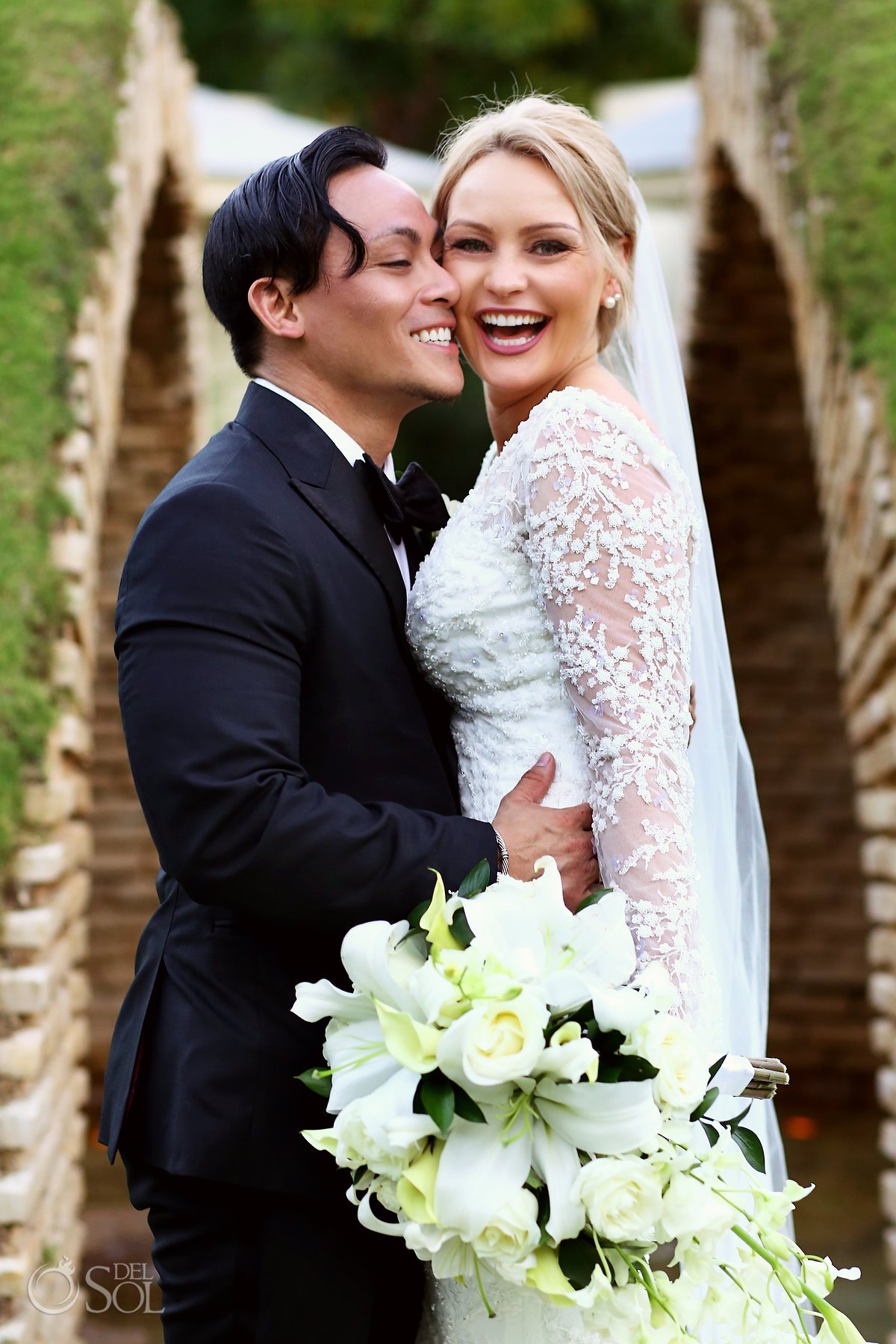 Del Sol: "How was your experience with the del Sol team – both on the day and actually since BEFORE you booked your venue since we actually referred you to Blue Diamond!"
"Working with Del Sol was the most seamless and stress-free part of the overwhelming wedding planning process."
"We cannot thank you all enough. Polly and the del Sol team was truly amazing. Picking the del Sol team was a no brainer and we couldn't have been happier."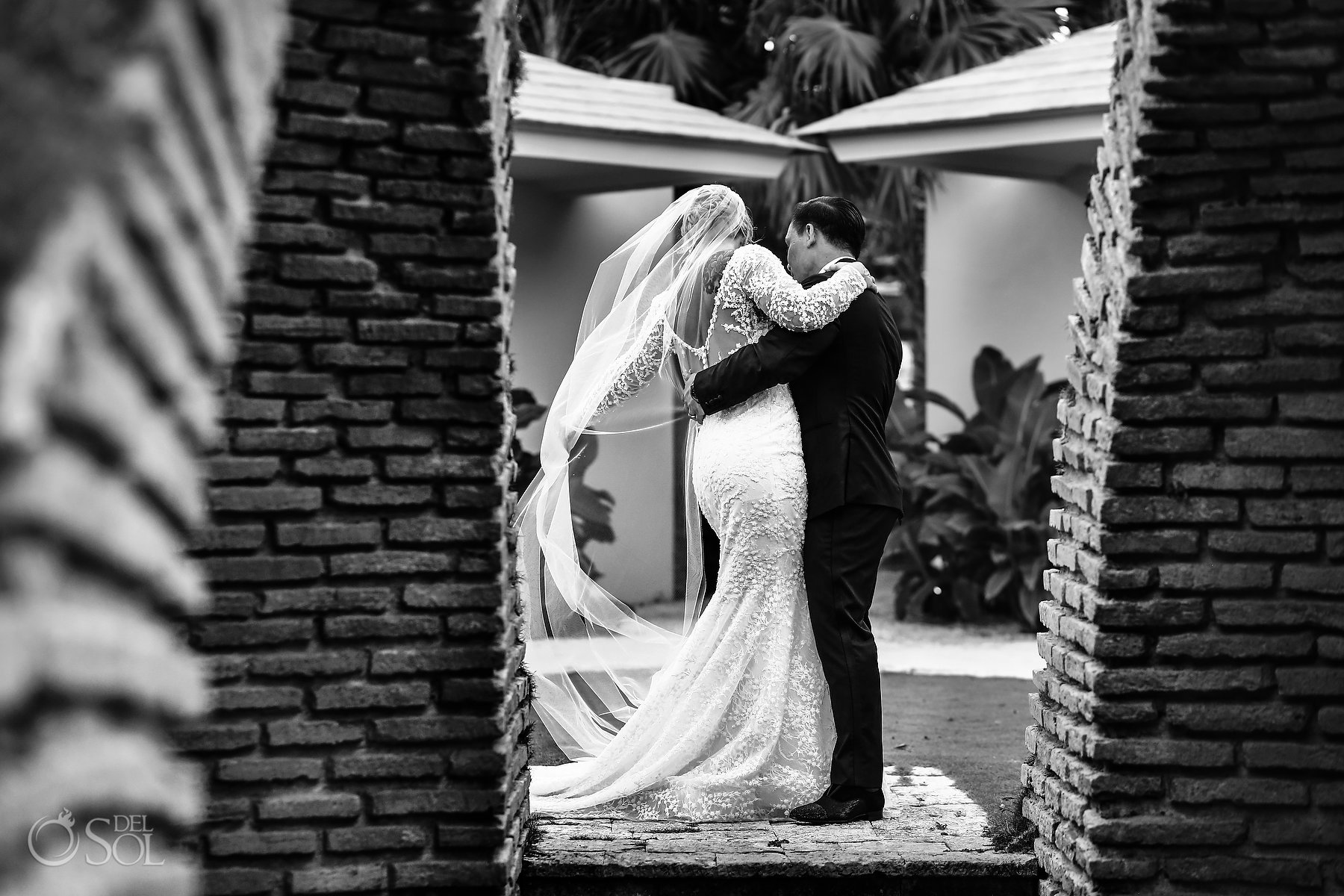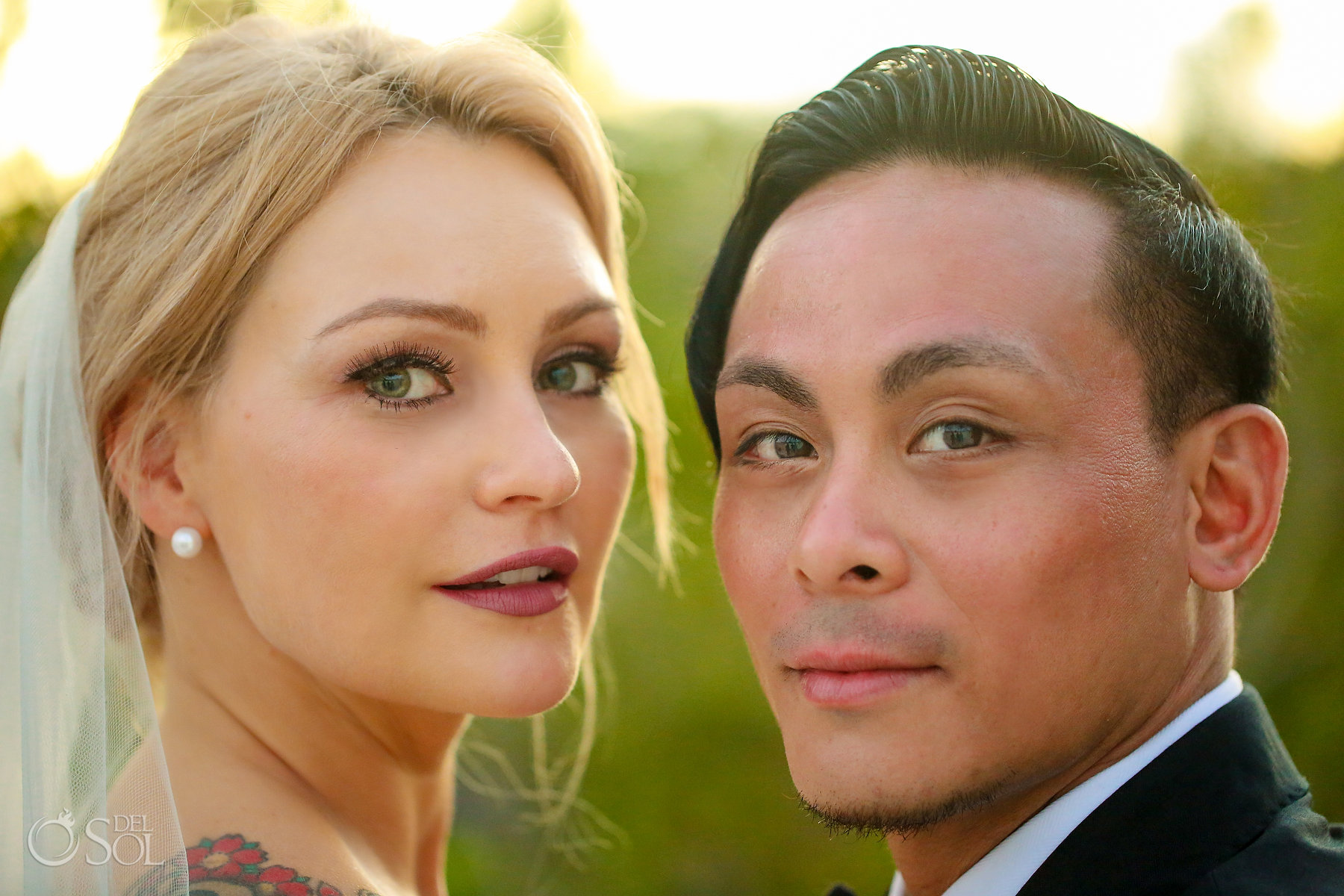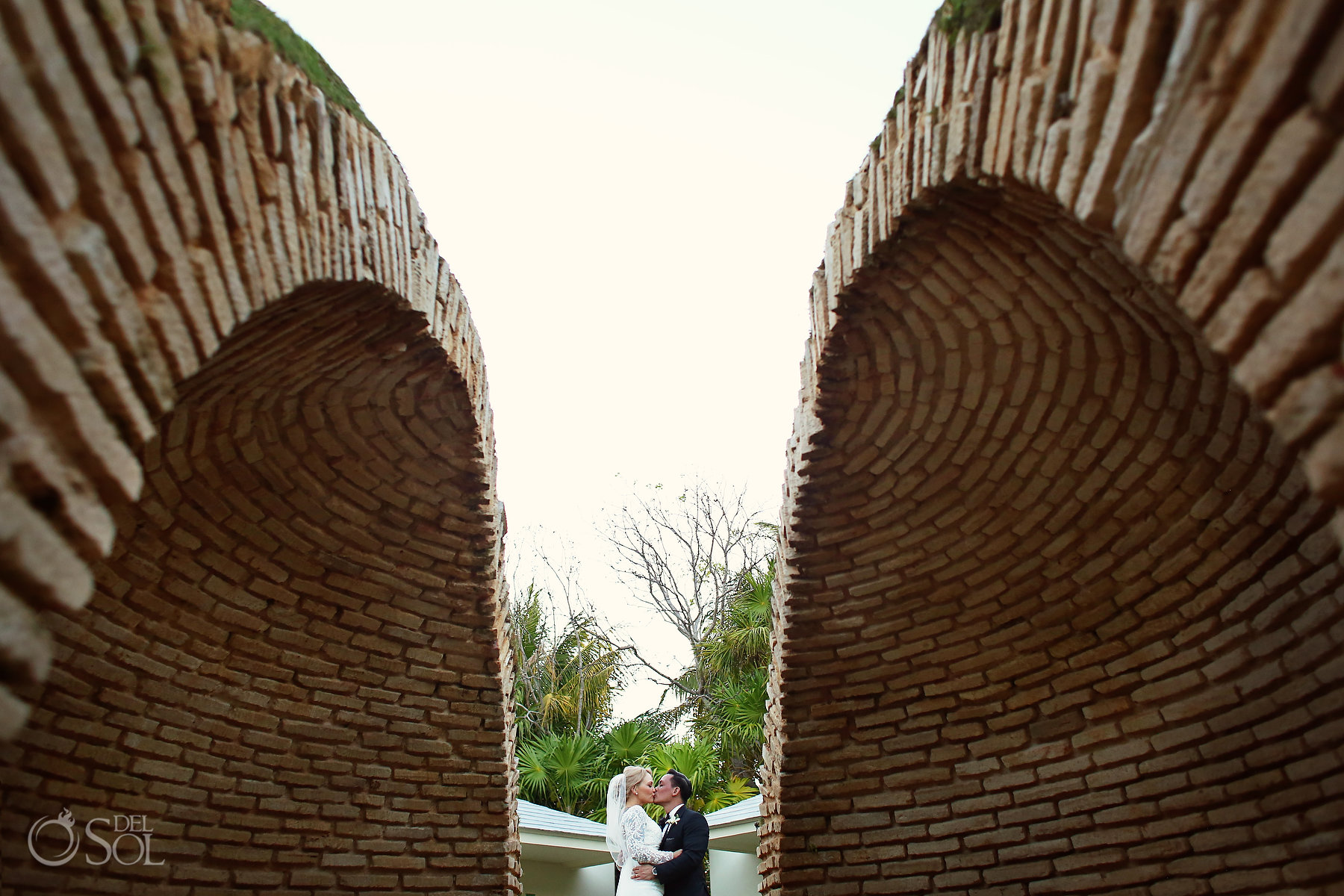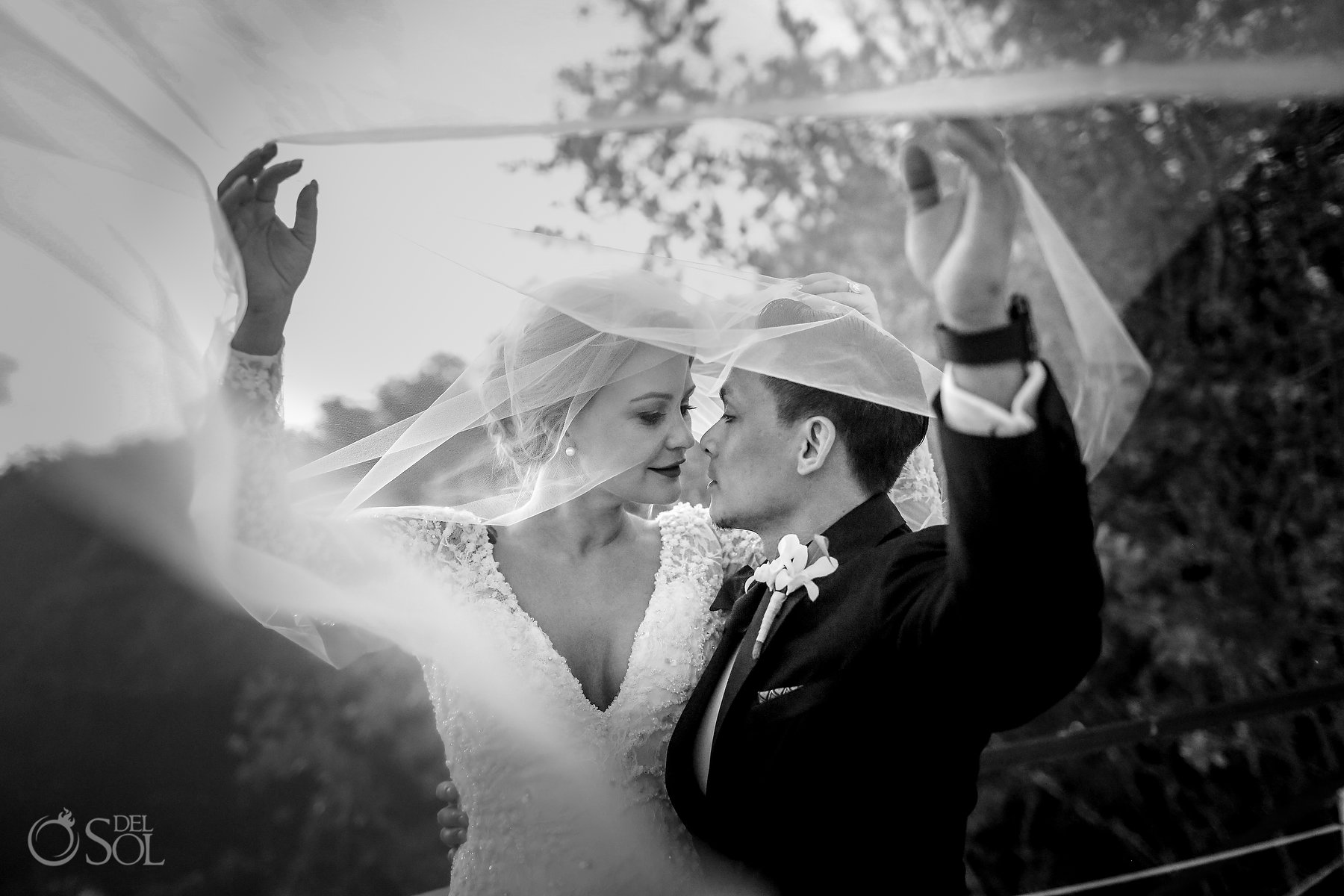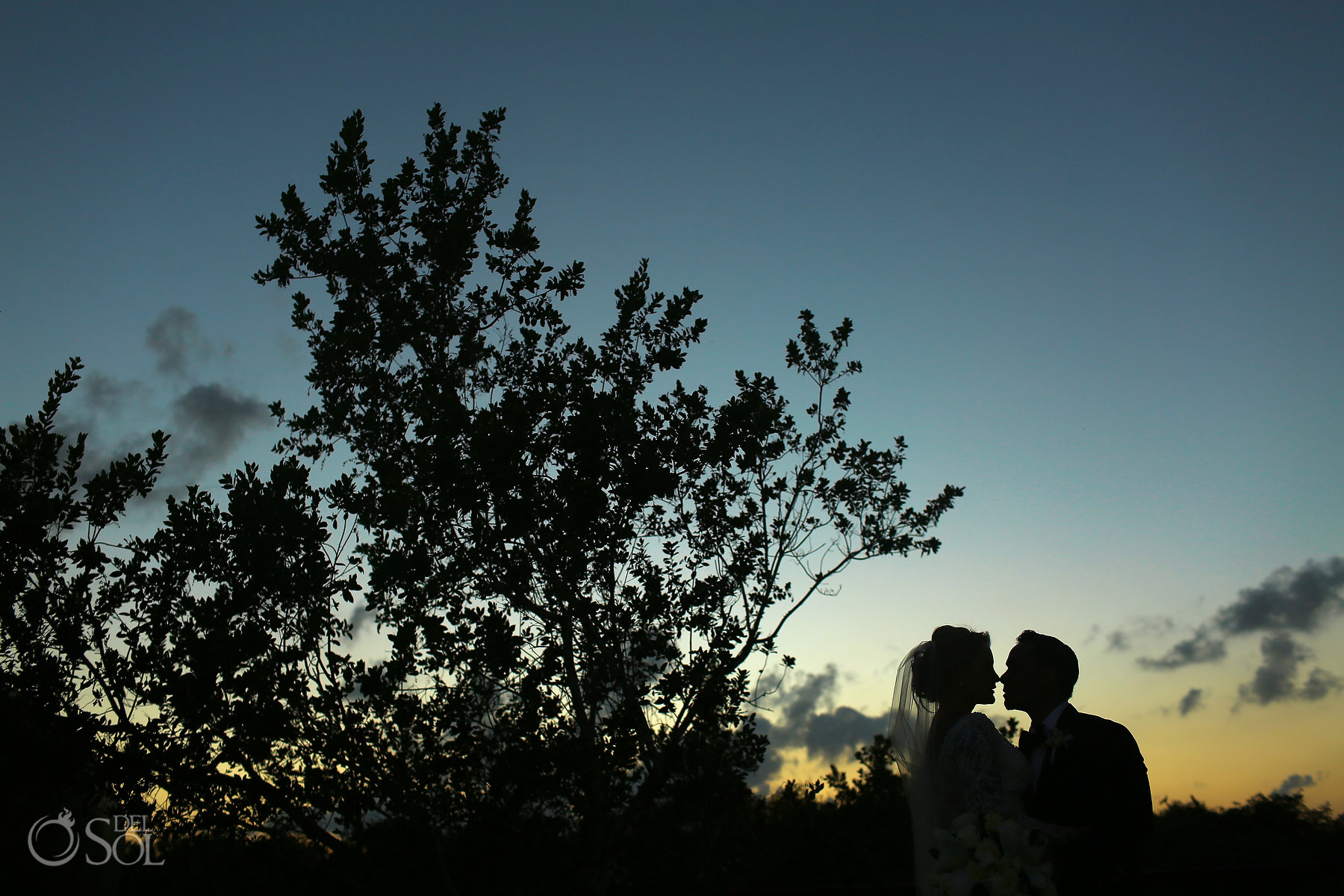 Del Sol: Why did you choose Blue Diamond Luxury Boutique Hotel?
"You all referred us to the Blue Diamond and we fell in love. It was absolutely everything we were looking for for our dream wedding.
"The location was breathtaking, the staff went above and beyond, and they all made this experience unforgettable."