Blue Venado Beach Wedding – Christine and Michael
Like on many of his trips with Christine, Michael brought his guitar down to Mexico for their wedding. But this time he had a secret plan using a personalized version of a favorite song. He felt the lyrics fit his and Christine's relationship perfectly, with him only needing to change a few words to transform it into a song about them. Then without her suspecting a thing, he busted the guitar out in the middle of the ceremony and completely wowed her!
"I heard the song "Girl" by Lovedrug several years ago and the second I heard it, I knew I was going to have to use it in our wedding (this was even before I had proposed to Christine).  I'd thought about writing a song for her, but once I heard the lyrics to this song I knew I couldn't write a more perfect song… 
"I was a little nervous about breaking out the guitar and singing to her. When I first started practicing the song, I thought I might tear up and not be able to finish it. But I practiced it so much it became second nature. It worked out great because it surprised her completely, then, when I had the rest of the wedding party start signing with me at the end, it surprised her again because she knew everyone in the wedding party was in on it." – Michael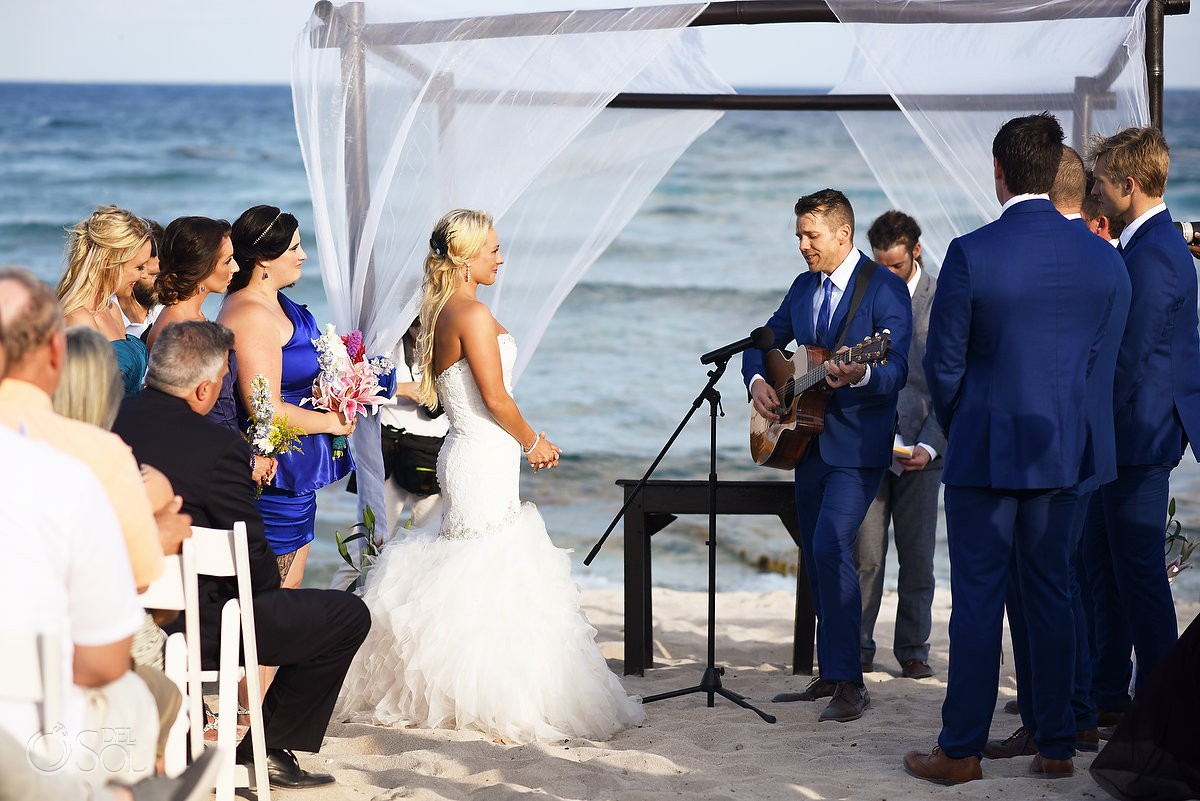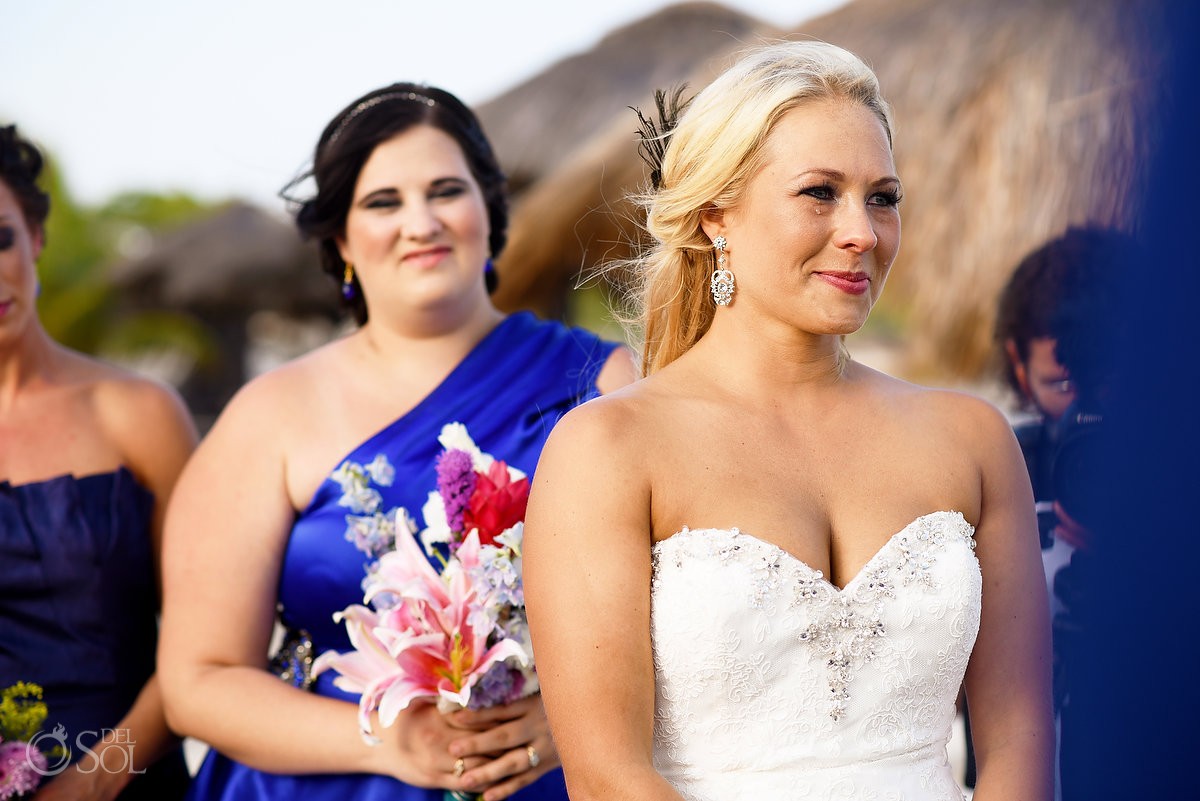 Christine: "To say that I was surprised when Michael sang to me at our ceremony probably doesn't even begin to capture the sentiment. I was surprised, overwhelmed with love and joy, and a complete blubbering mess by the end of it all. That moment and our wedding are undoubtedly the most memorable and incredible moments of my entire life.
"I still grin from ear to ear every time I think about when the guitar was passed over to Michael and he started singing the most beautiful song about our story that I could've ever imagine or asked for." – Christine
With Michael being a big UFC fan, Christine also had a surprise for him with a specially-made cake.
"…I found out that her (cake maker Marcela Lavariega of Dedacito de Cielo) and her boyfriend are huge UFC fans and she was so excited to help put it all together for me, even with how last minute we had to do everything! She spent forever figuring out how to put the octagon together with me and sent pictures to her boyfriend along the way because she was so excited to make the cake. It was cute and made it that much more fun to plot the surprise." – Christine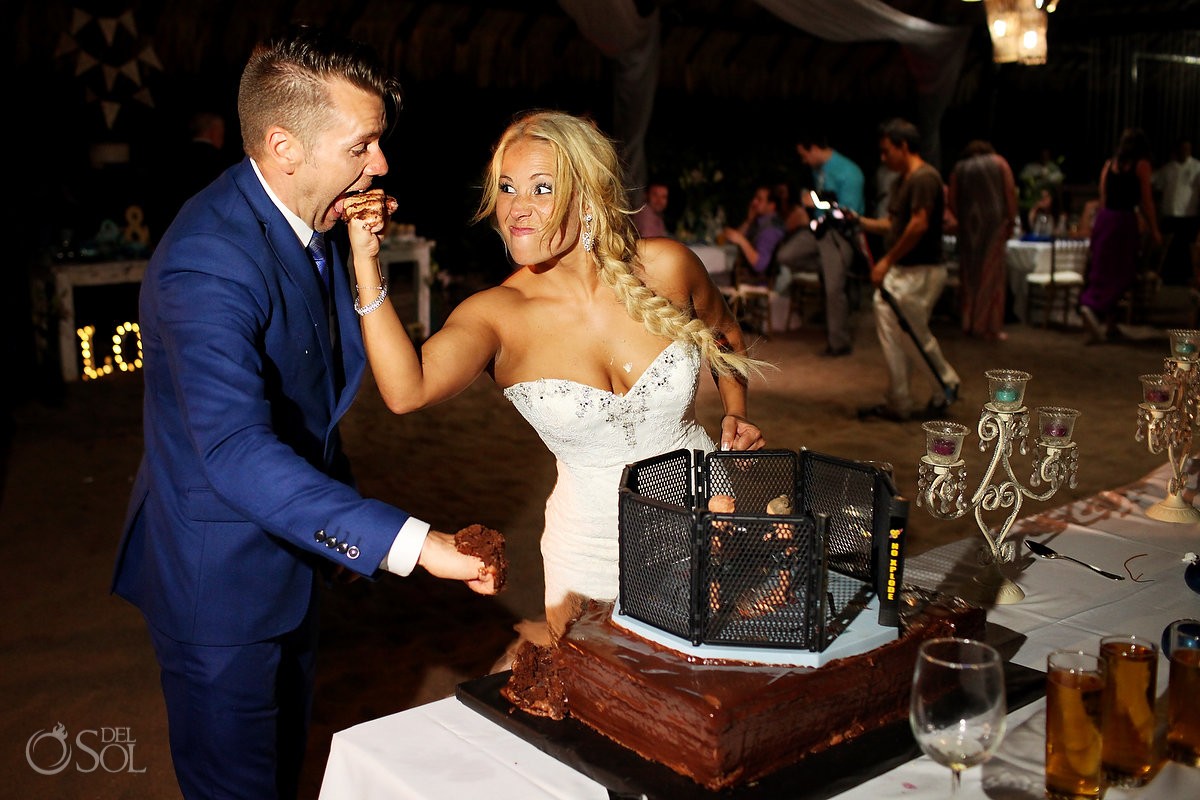 After this heartfelt personal wedding, Christine has some advice for other couples planning to get married:
"As far as other couples being more creative, I definitely think we all have different things to offer (Lord knows nobody would have appreciated me trying to sing a song during the ceremony lol), but just finding ways to incorporate your personalities, your stories, and your journey into your wedding day is fantastic…." – Christine
And from the moment they met to their wedding, Christine and Michael had a piece of Mexico in their hearts:
"Michael and I have been together for 7 years, and we've known since the very beginning when we talked about spending the rest of our lives together that we wanted to get married in Mexico. We LOVE the Mexican culture, the people, and of course, its beauty."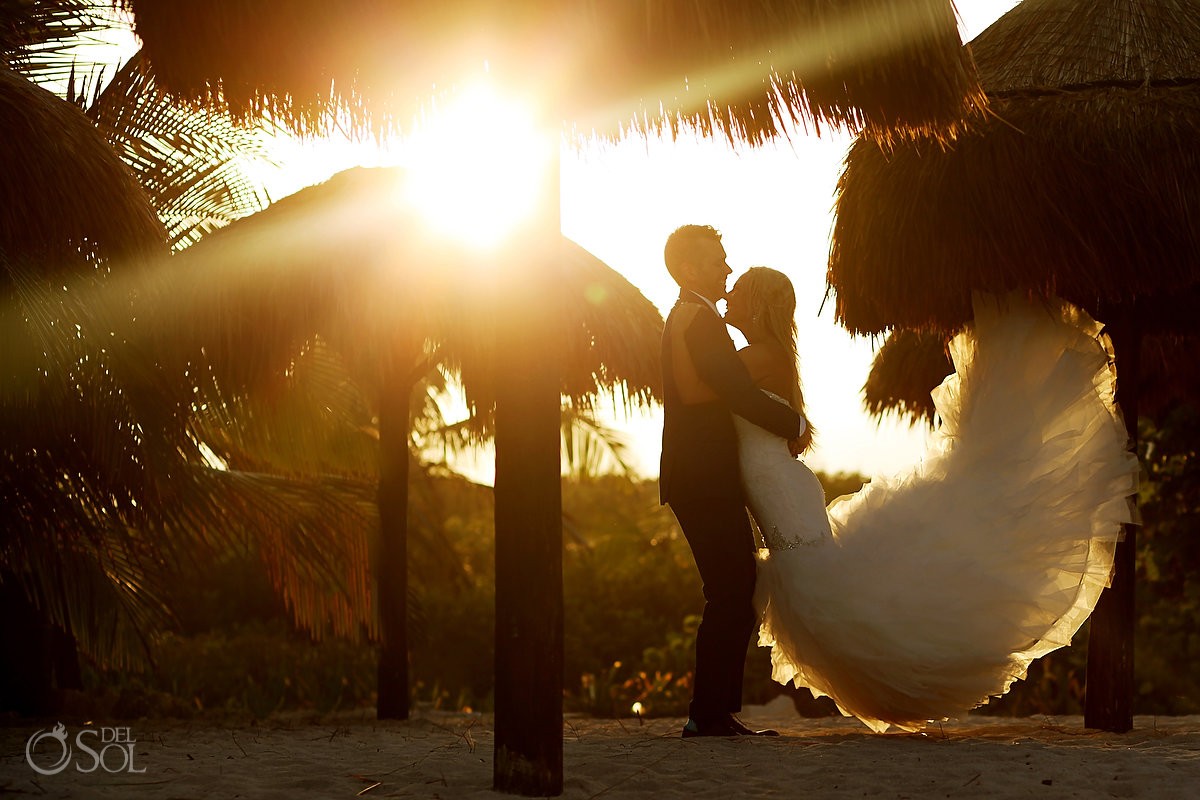 "The first time I met Michael, he and his best friend were dressed up as Mexican mariachi singers for Halloween and they serenaded me when I came out of a club. Our first trip that we planned together was to Riviera Maya, Mexico. The first destination wedding that Michael and I went to where we fell even more in love, was in Mexico.
"Mexico is so ingrained in our relationship that when Michael (finally) asked for my hand in marriage, it wasn't even a question where we would seal the deal. A lot of our family, and even some friends, have a stigma about Mexico and we can't wait to blow all of their preconceived notions out of the water as we share the beauty of the people and the country with our loved ones." – Christine
---
Del Sol Photography is a preferred vendor at El Taj and Blue Venado – that means there's no vendor fee to hire us!
---
Getting ready : El Taj Oceanfront & Beachside Condo Hotel
Wedding Venue: Blue Venado Beach Club – Beach
Reception: Blue Venado Beach Club – Palapa
---
https://delsolphotography.com/wp-content/uploads/2015/07/Blue-Venado-Beach-Wedding_CM_0059.jpg
801
1200
Del Sol Photography
https://delsolphotography.com/wp-content/uploads/2022/04/delSol-new-logo-340px-copy.png
Del Sol Photography
2015-04-25 16:49:44
2019-02-28 14:36:19
Blue Venado Beach Wedding – Christine and Michael