Dreams Playa Mujeres Wedding
Gina + Dave
"Life is too short to be serious all of the time! We are both attracted to the fun, childlike spirit in each other!"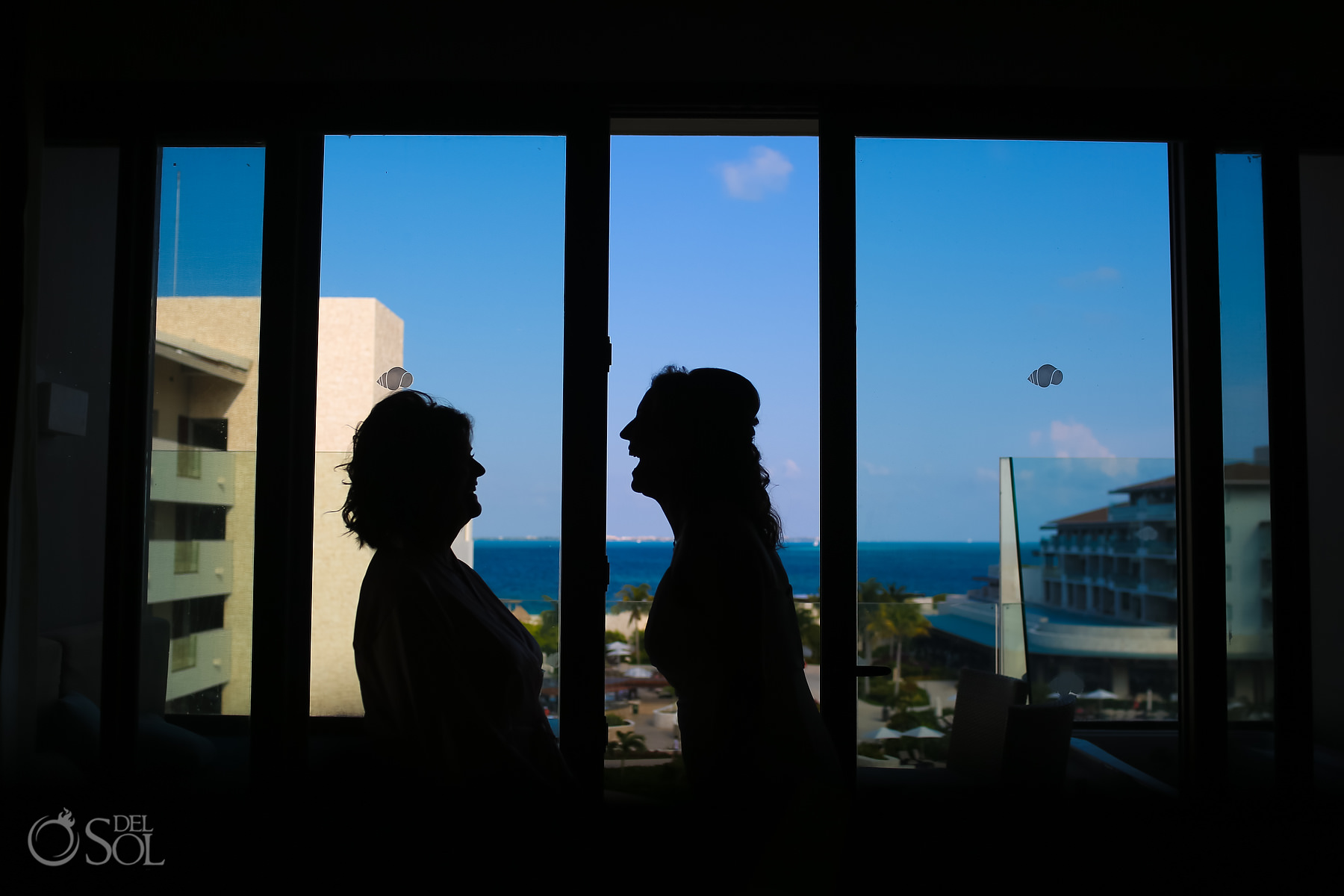 Del Sol: It's amazing LOVE brought you here! Why did you #TravelForLove?
"We wanted our wedding celebration to represent who we are as a couple. The beach is our happy place! We are drawn to the water and love playing in the waves." – Gina
"Dave has been coming to the Cancun area with his family since he was a child and now we have made it a yearly tradition as a couple. We love the beauty of the area and the wonderful hospitality of the Mexican people."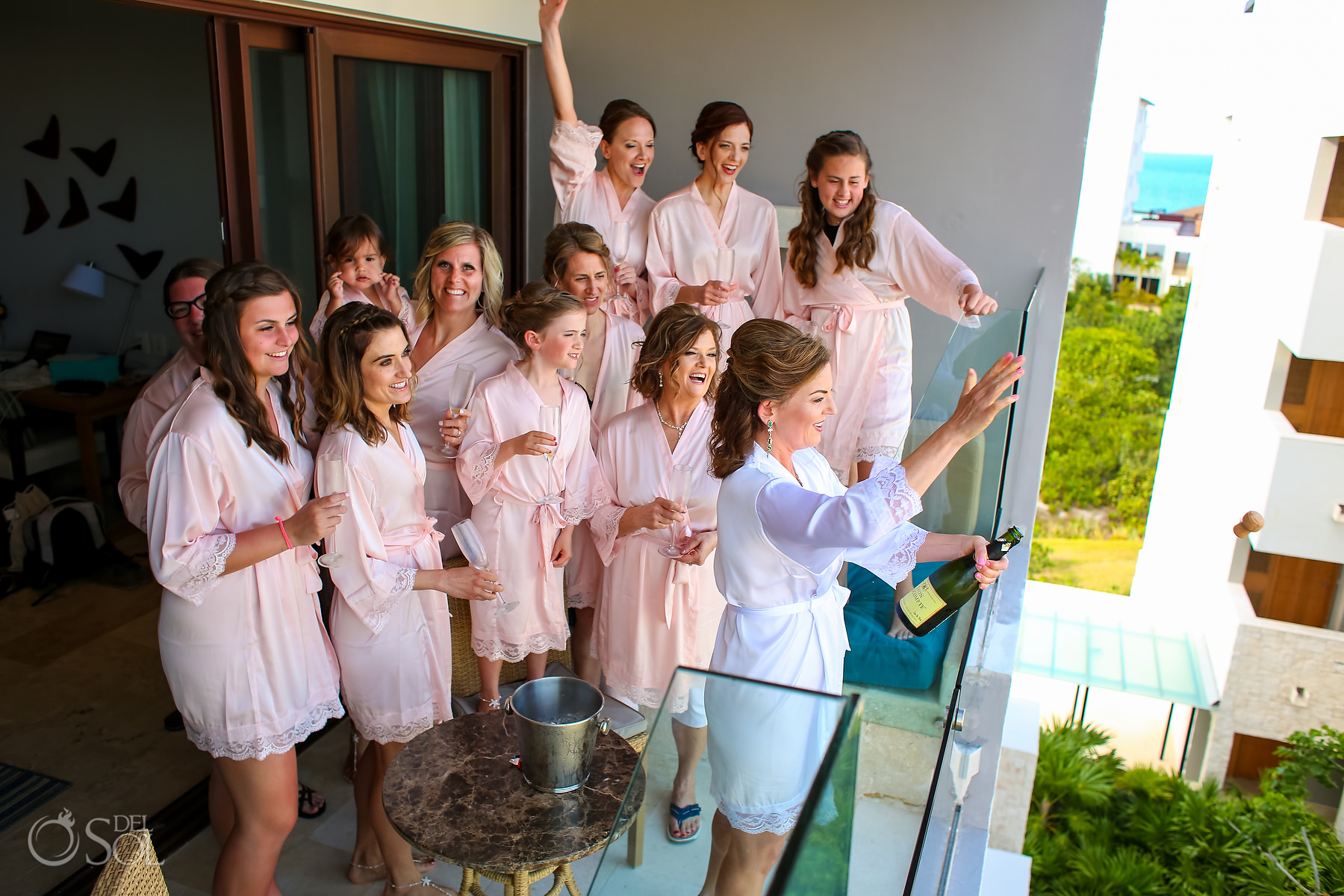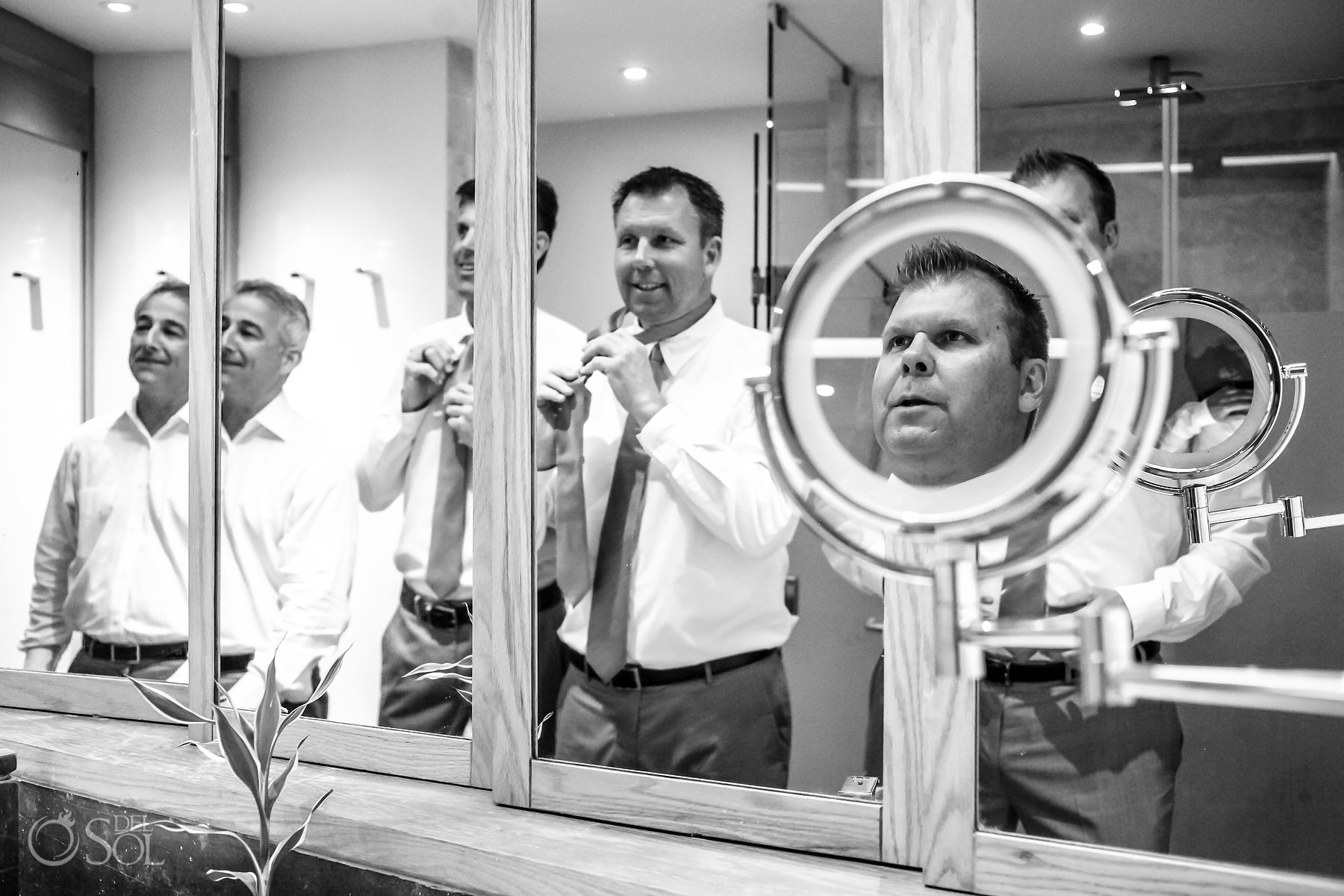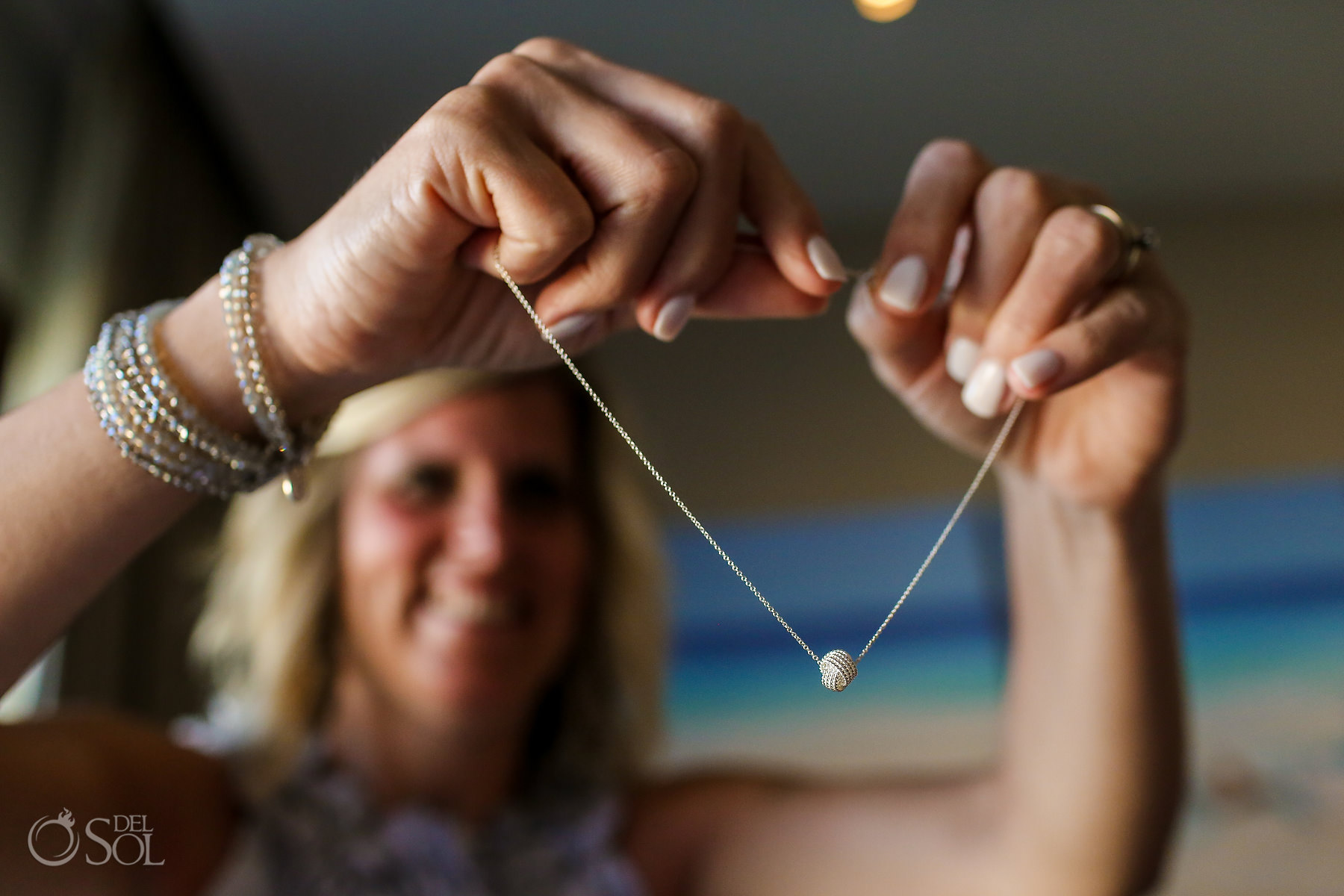 Del Sol: We loved the camaraderie you guys had with your wedding group who were really fully included in your day!
"We are blessed to have such wonderful families and were honored to have them as part of our wedding day." – Gina
"From our celebrant to readers to members of the bridal party. Our party consisted of our siblings, nieces and nephews, and Dave's two best friends since childhood. We were also lucky to have my goddaughter who lives in Bali as one of our flower girls – she even serenaded us during our first dance!"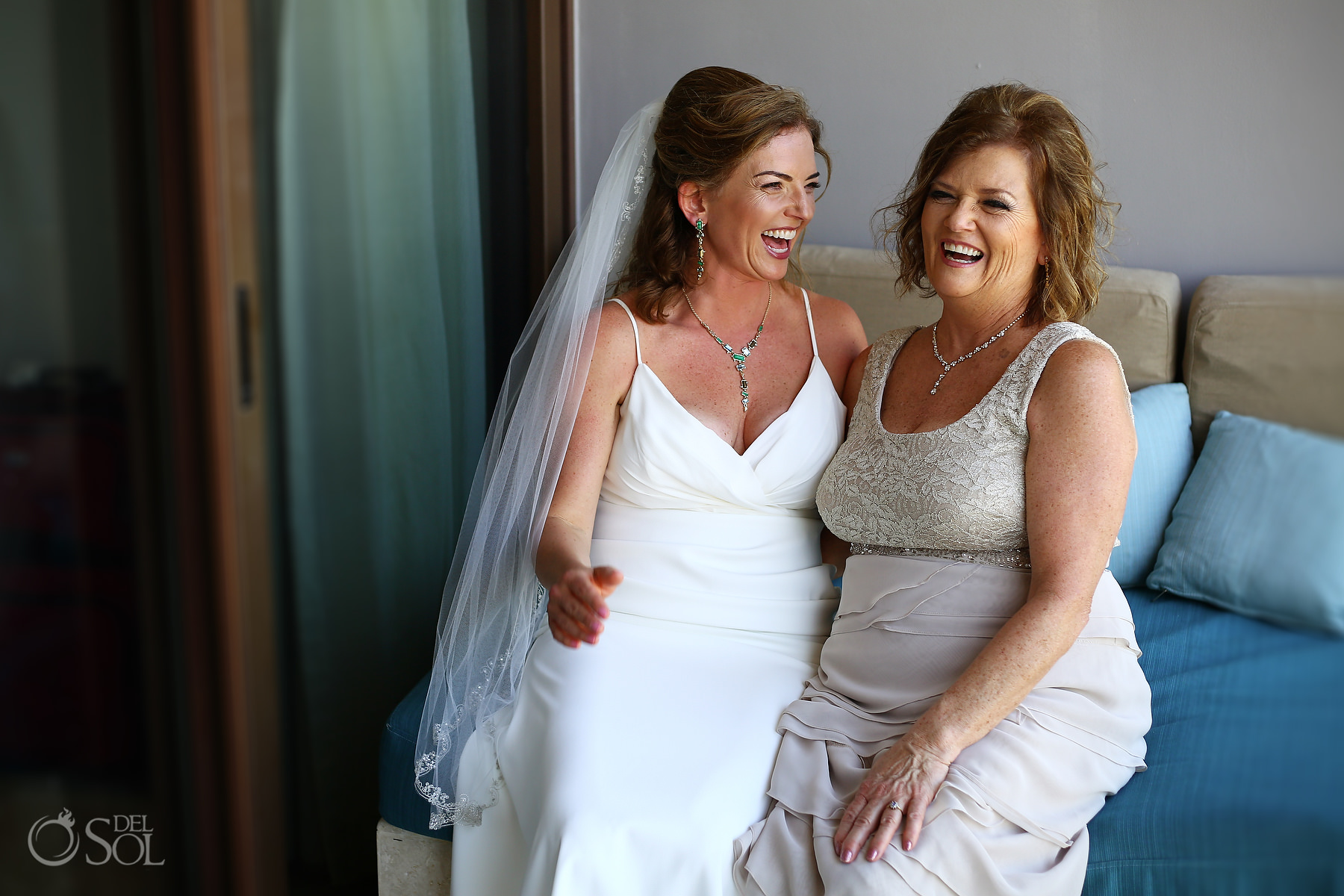 Del Sol: You guys decided to do a first look before your ceremony.
"We wanted to spend a few special moments together before the festivities began!" – Gina
"It was a wonderful way to connect and appreciate the beauty in each other. We were so grateful to the Dreams entertainment team who had bicycles ready for a special photo after the first look!"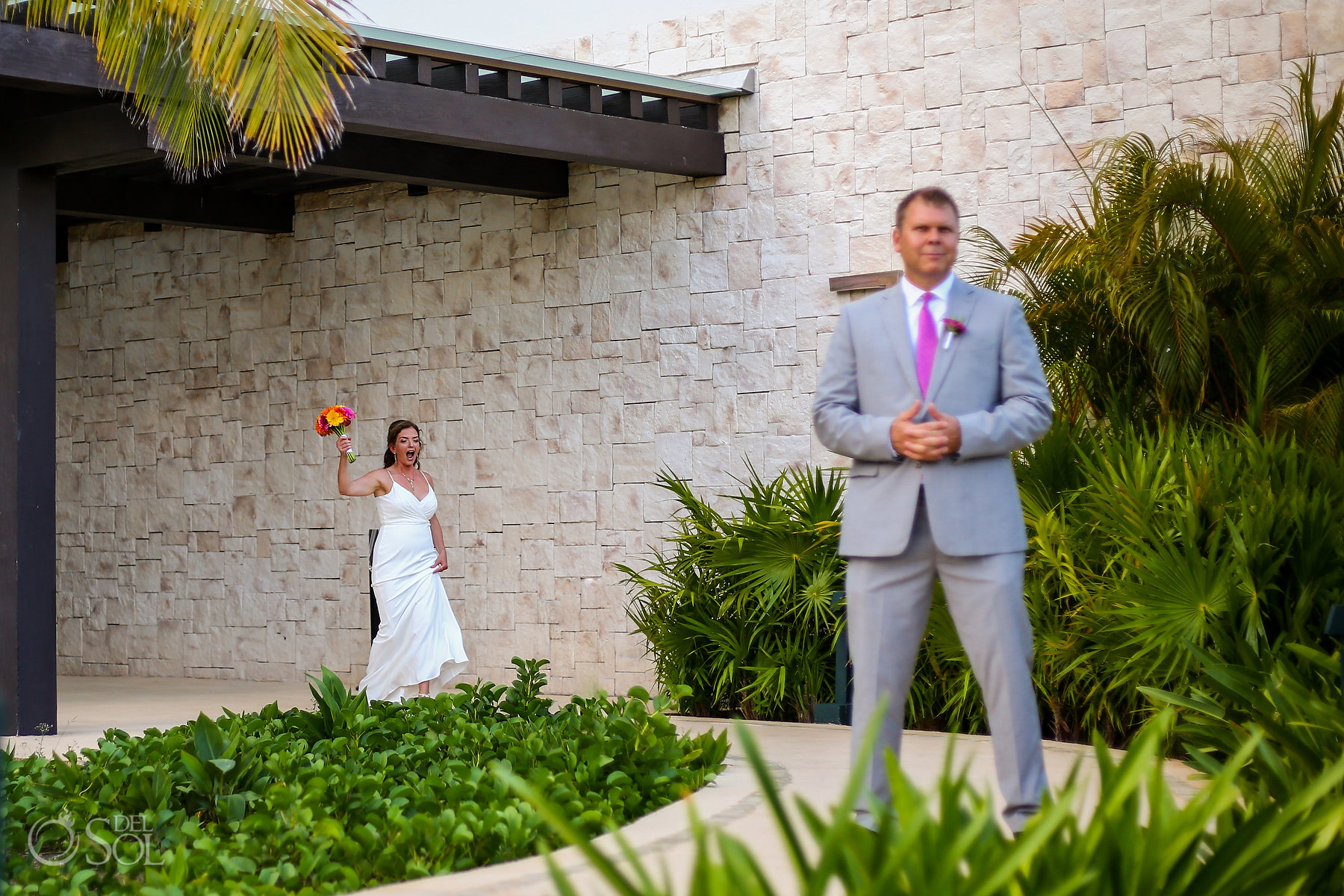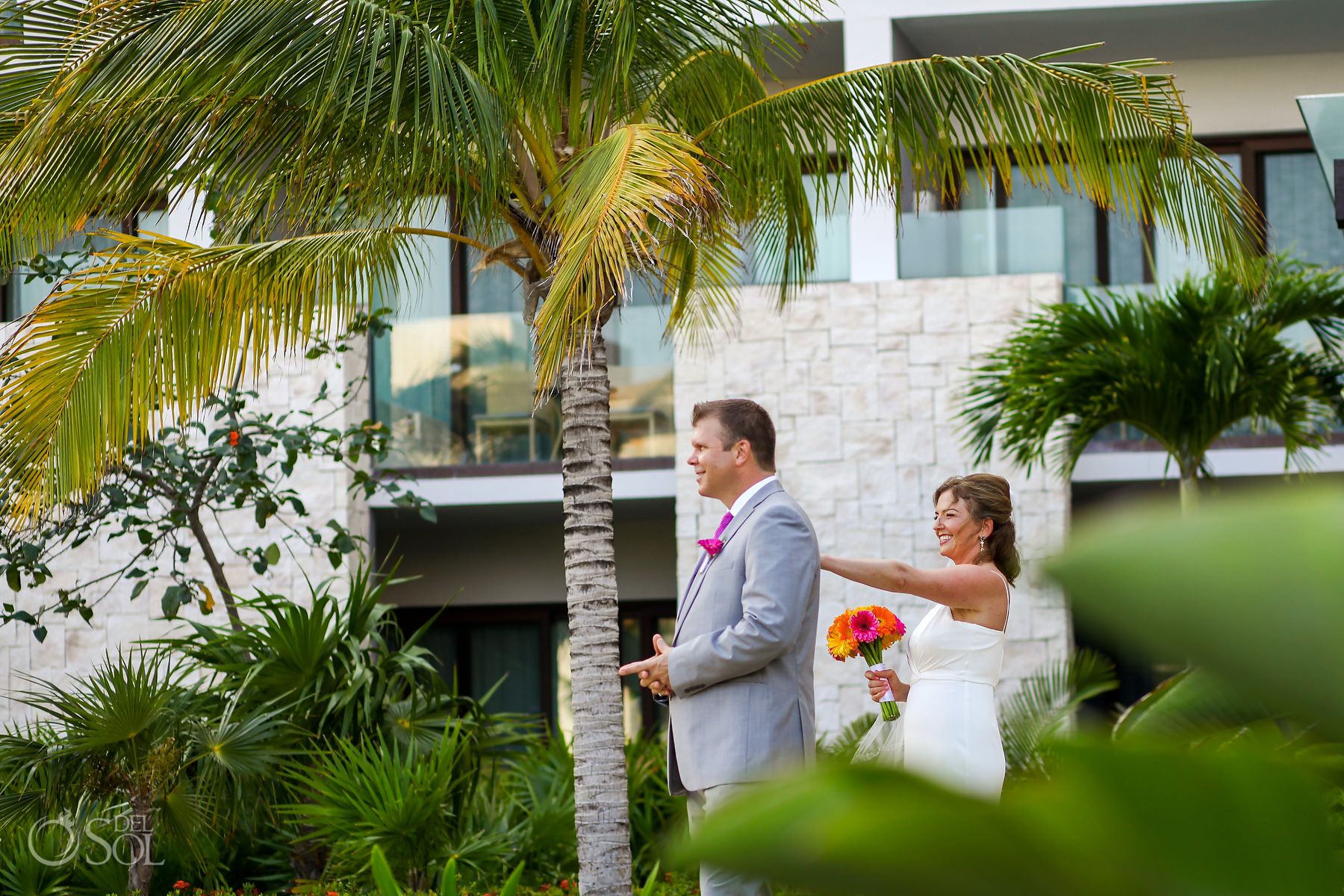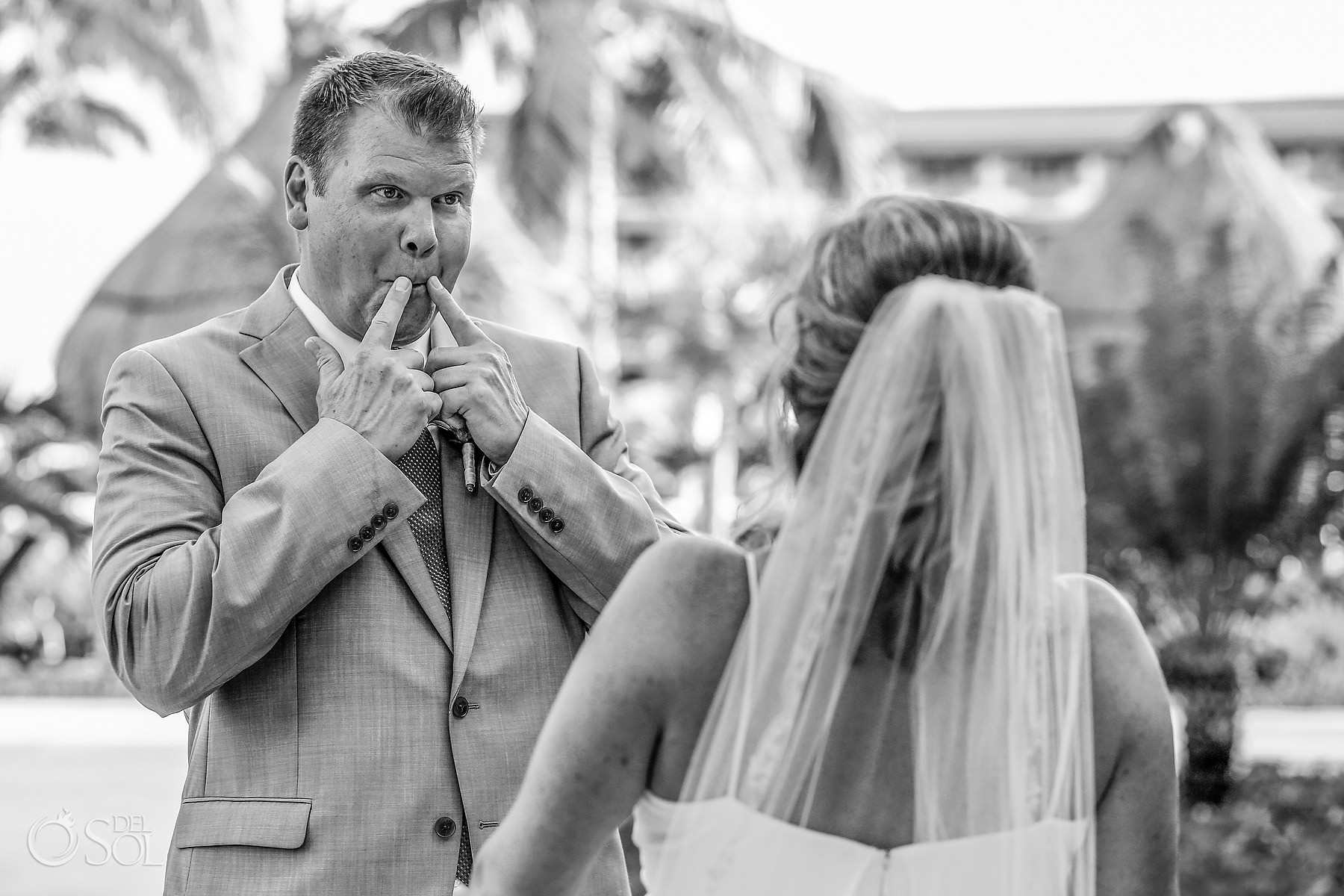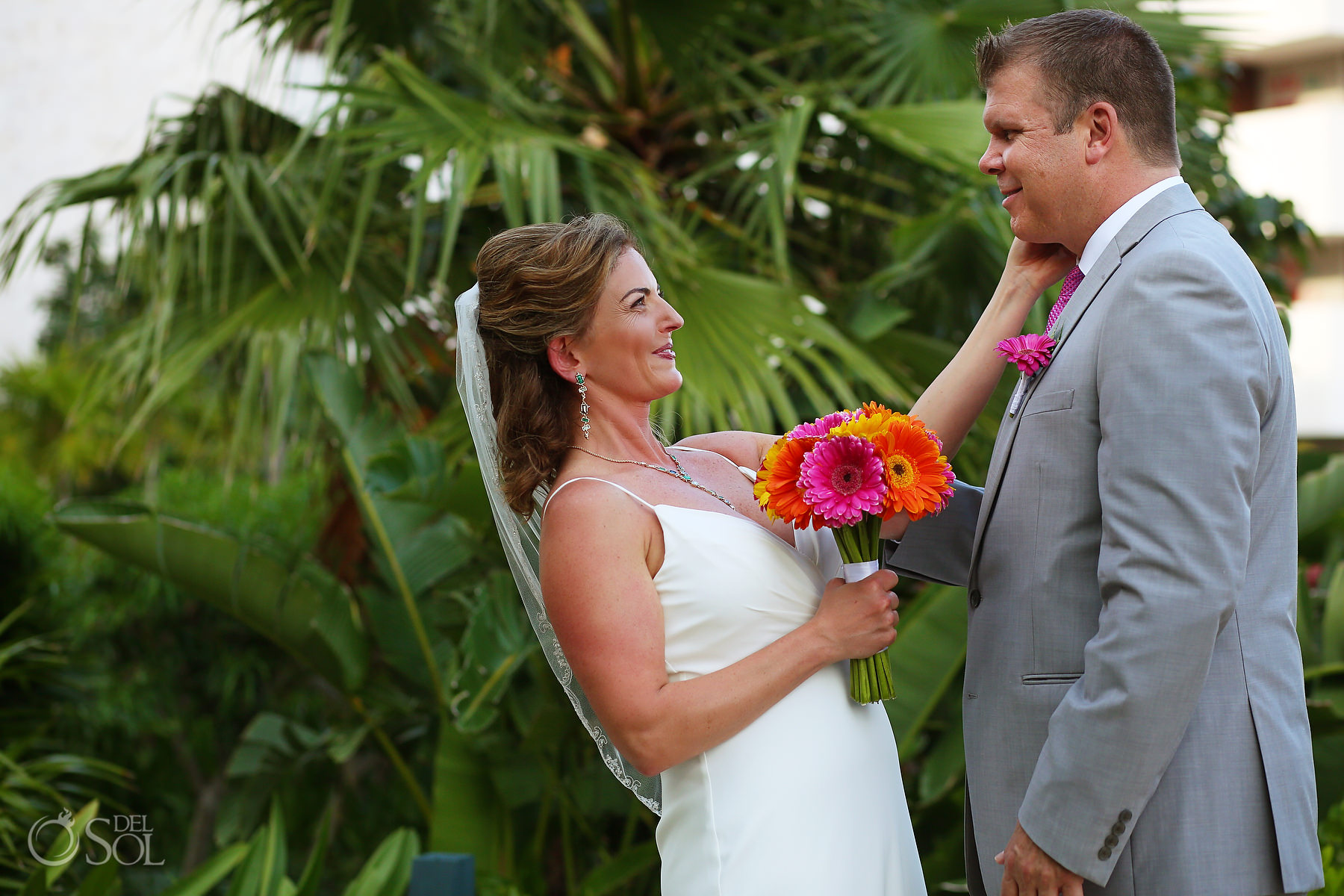 Del Sol: So obviously TRIATHLON is very important to you both! There were references from the Hammer electrolytes in your gift bags to your wedding vows and of course your guests and speeches.
"We met each other as well as some of our closest friends through the triathlon and running community. We feel so lucky that we share similar passions. Since we have been together, we have stuck by each other's side during marathon races as well as throughout the marathons of life. We are also fortunate to share the joy of running with family as well."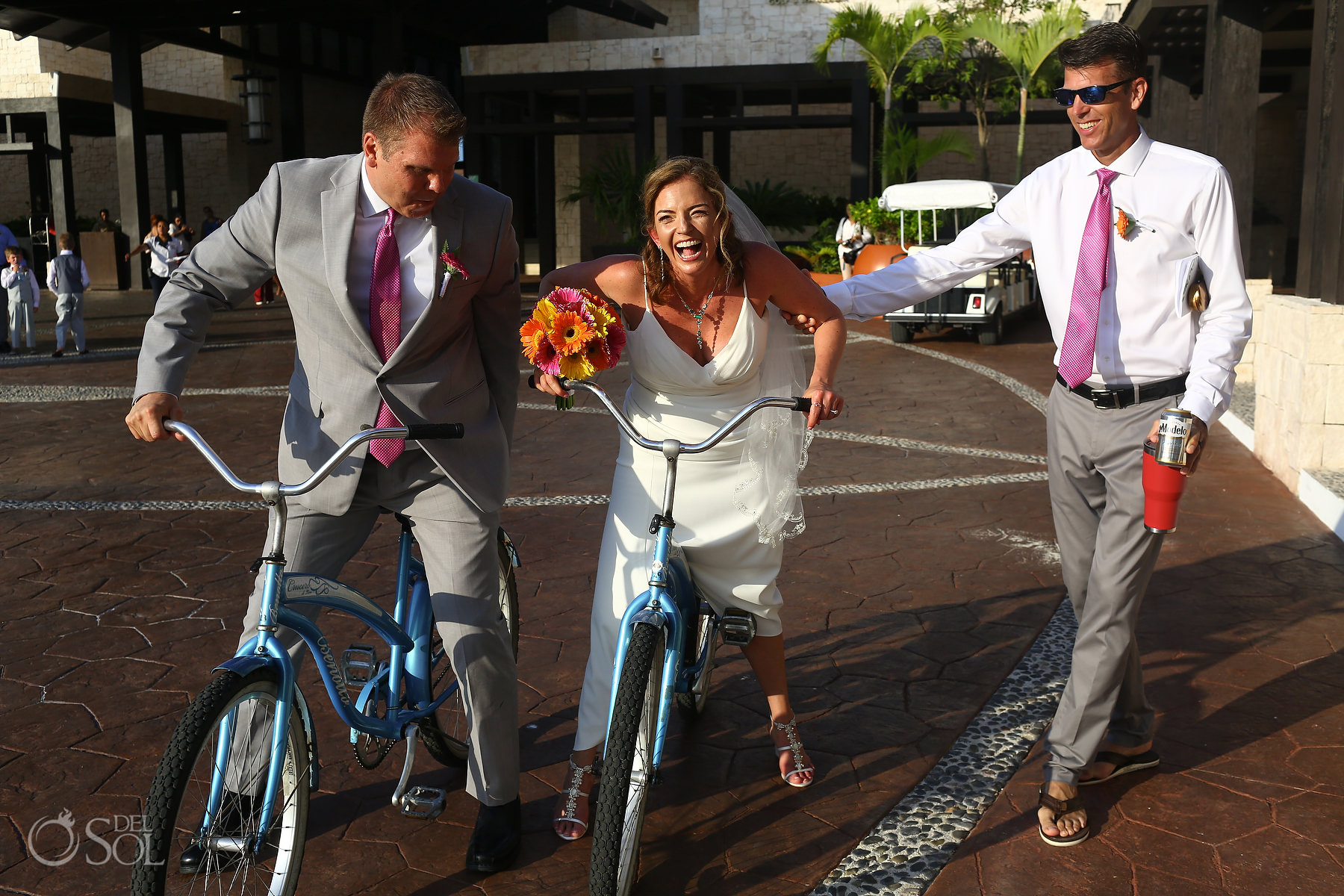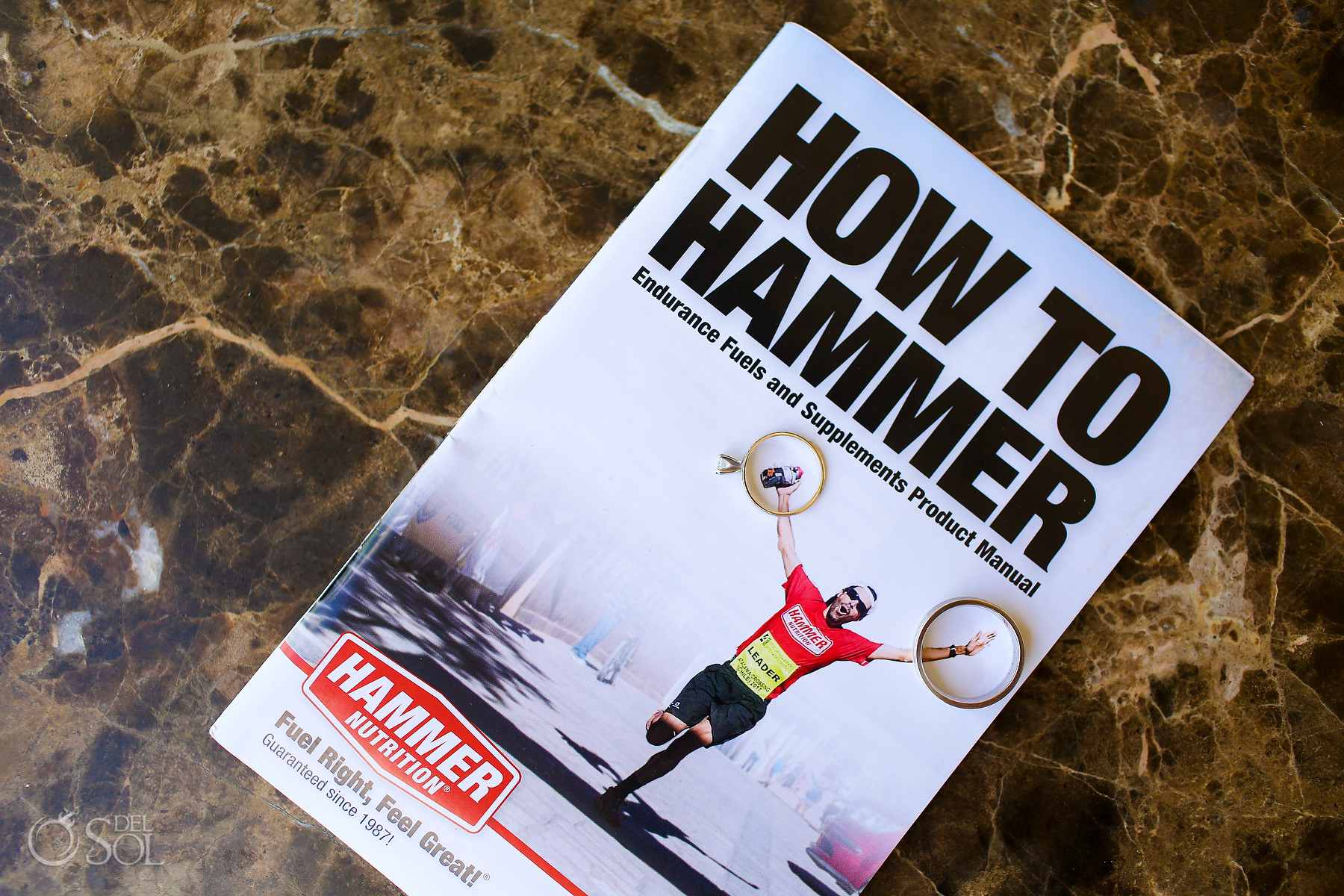 Del Sol: Gina you went through the whole range of emotions during the ceremony from emotion moments to full on laughter!!
"I remember saying to Dave during the ceremony – "This is so perfect – I don't want it to end." To be able to express your love for your best friend in such an idyllic setting surrounded by the most amazing family and friends was a truly remarkable experience. I loved how our ceremony was filled with a combination of serious moments, laughter, and happy tears!"
"Life is too short to be serious all of the time! We are both attracted to the fun, childlike spirit in each other!" – Gina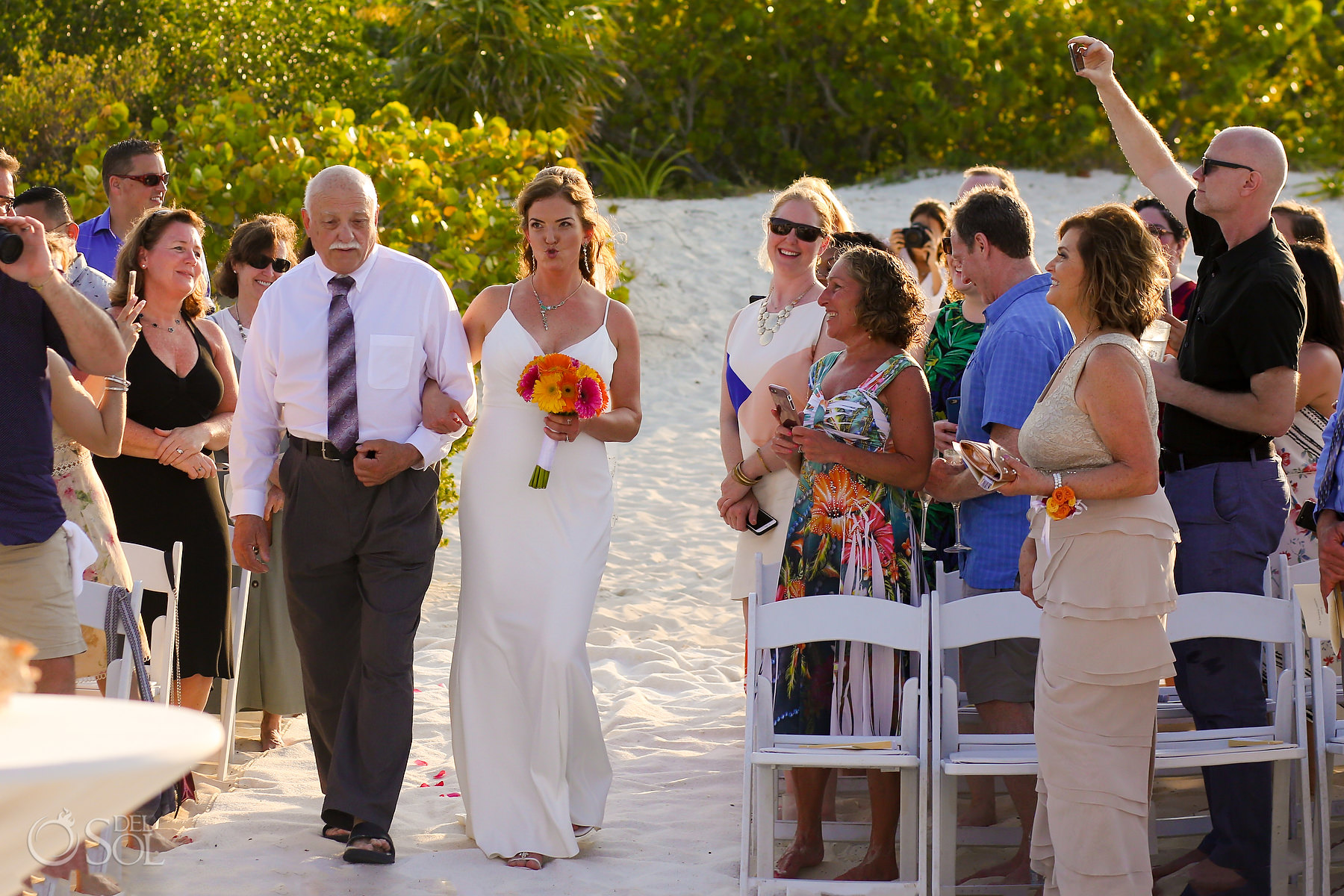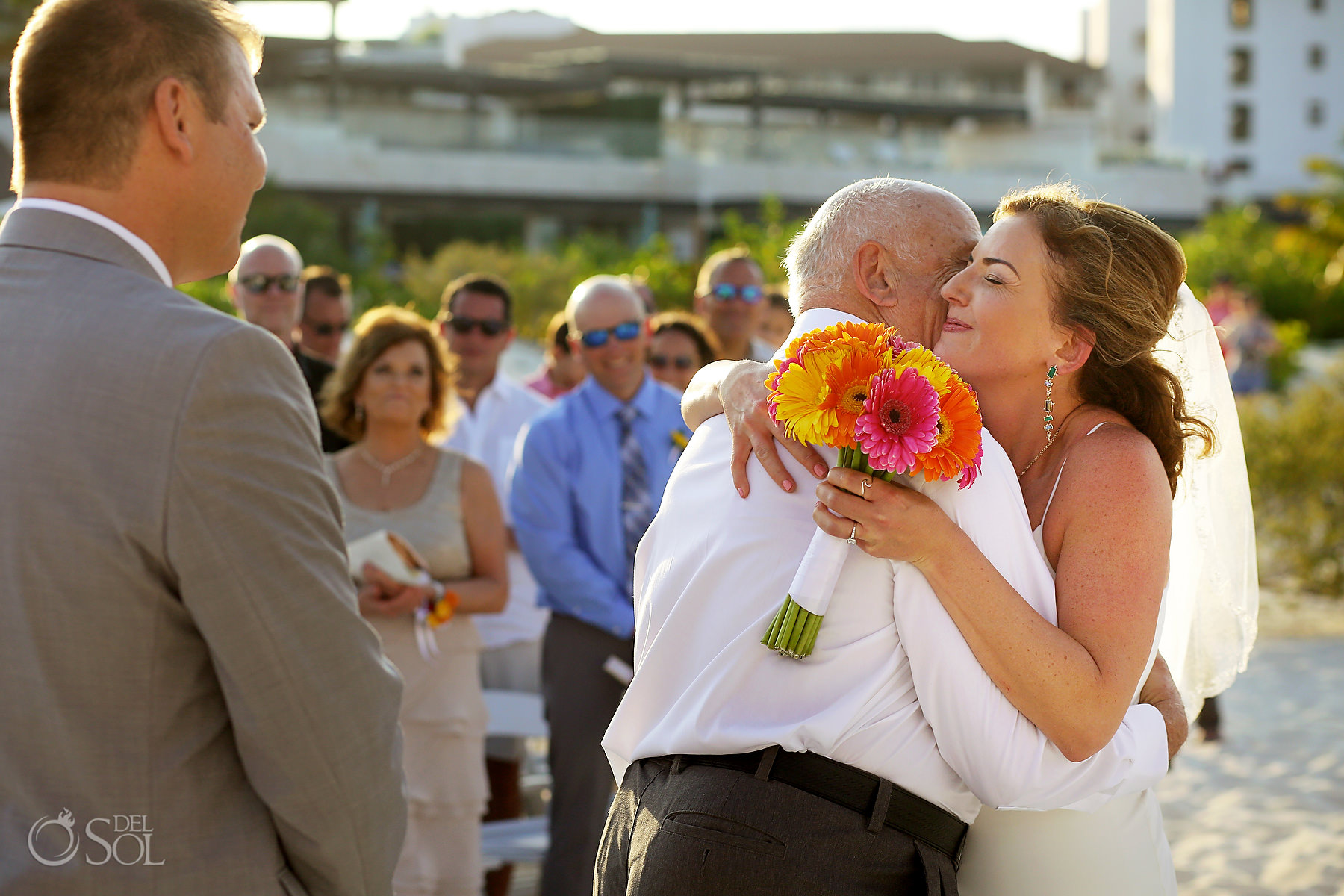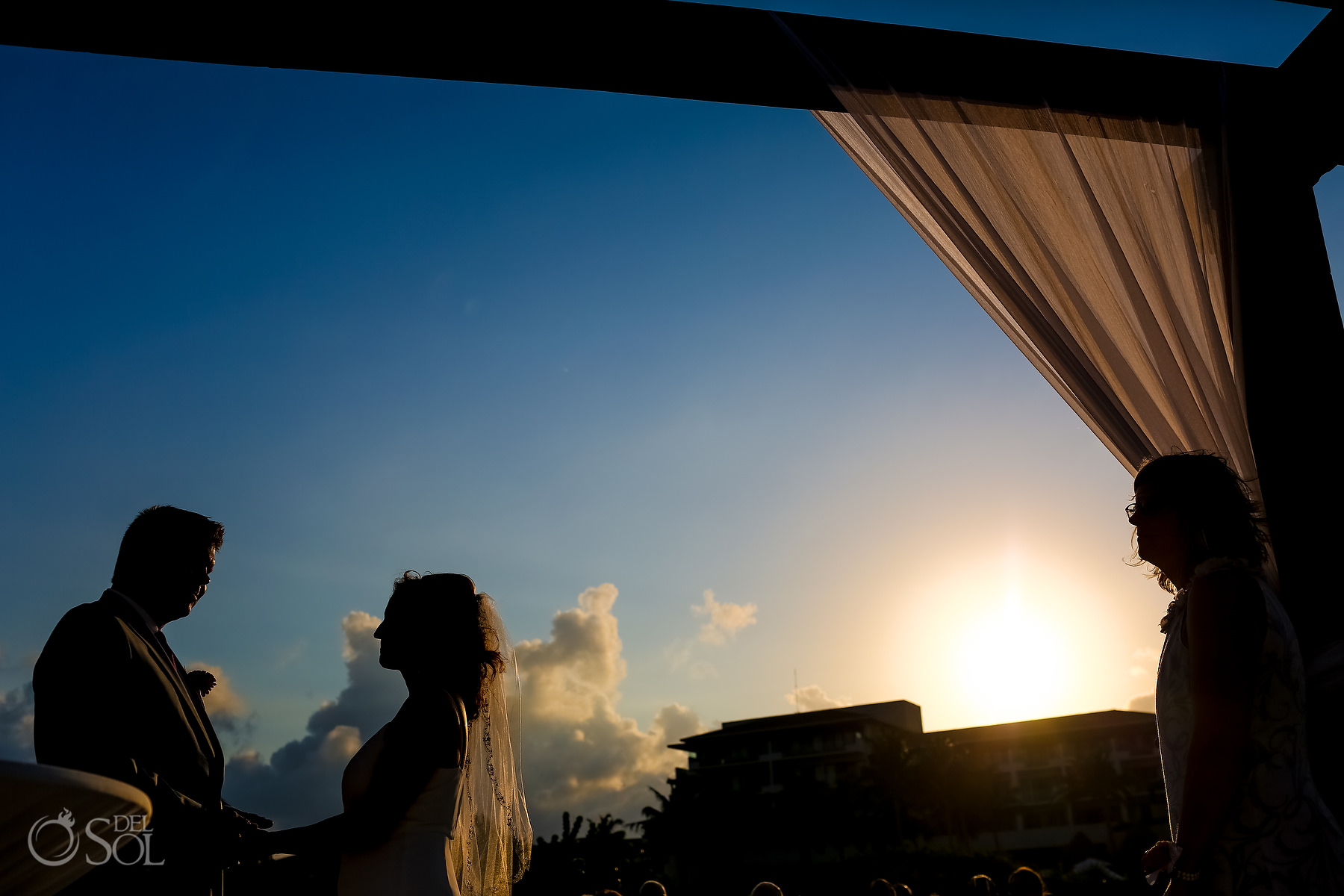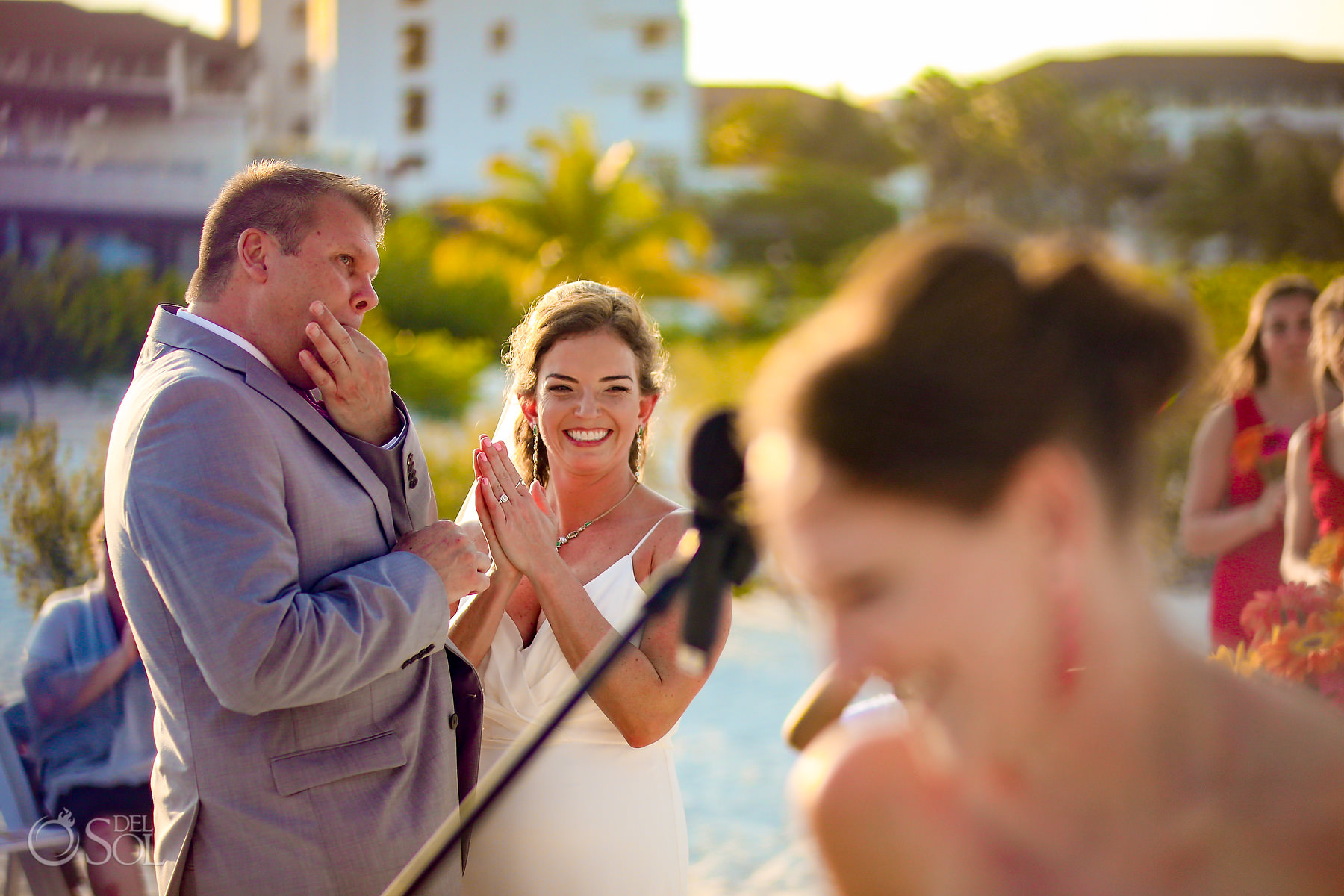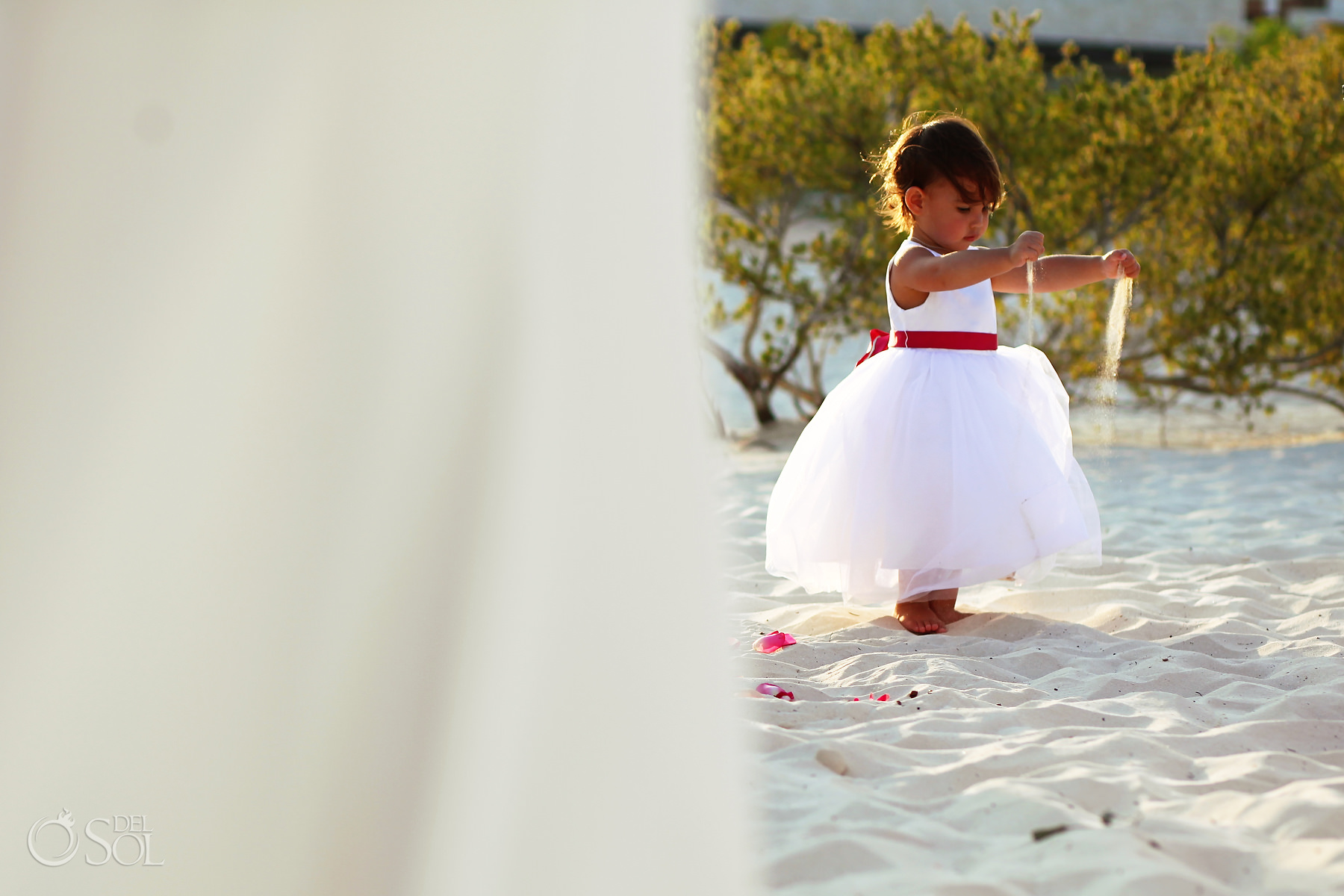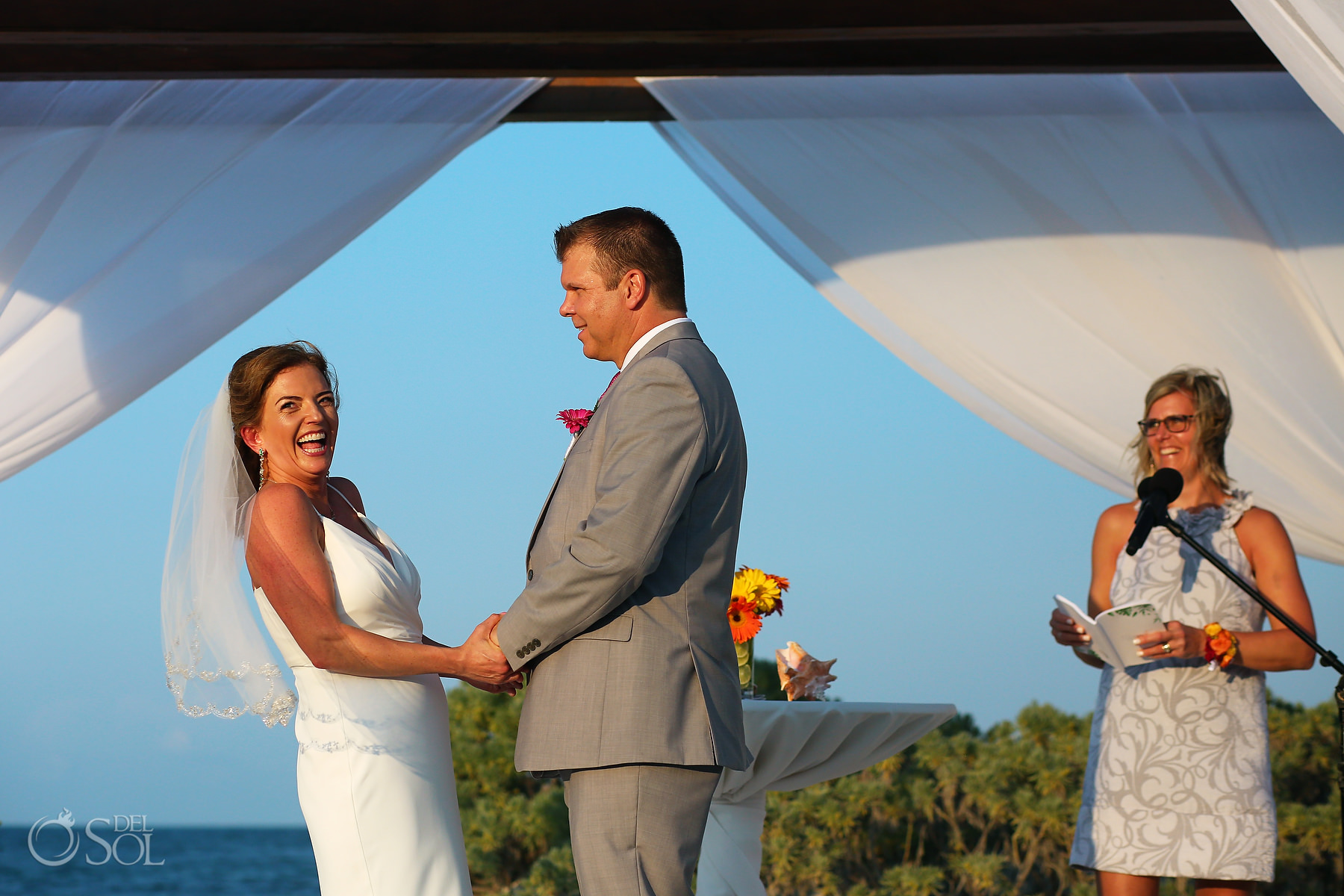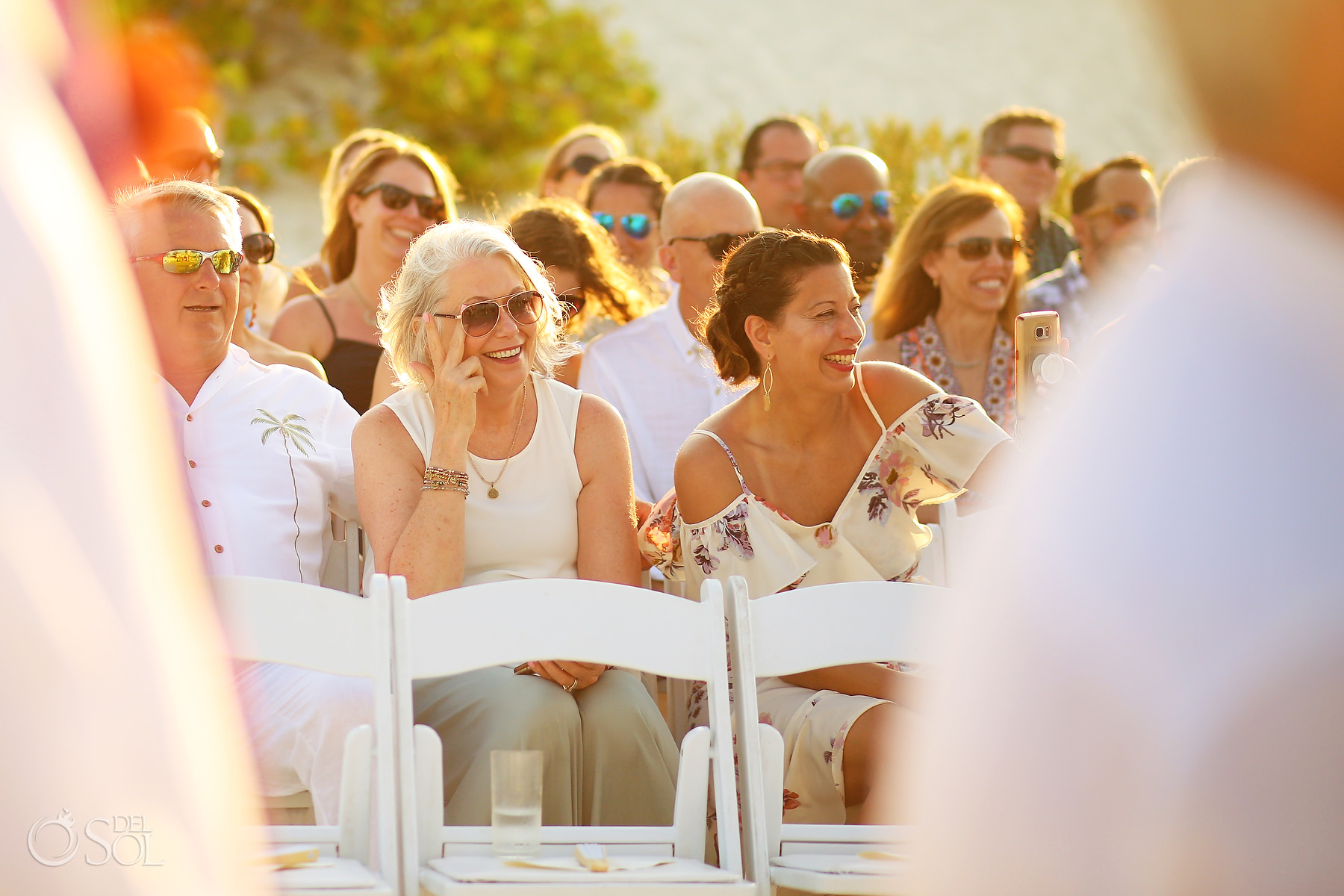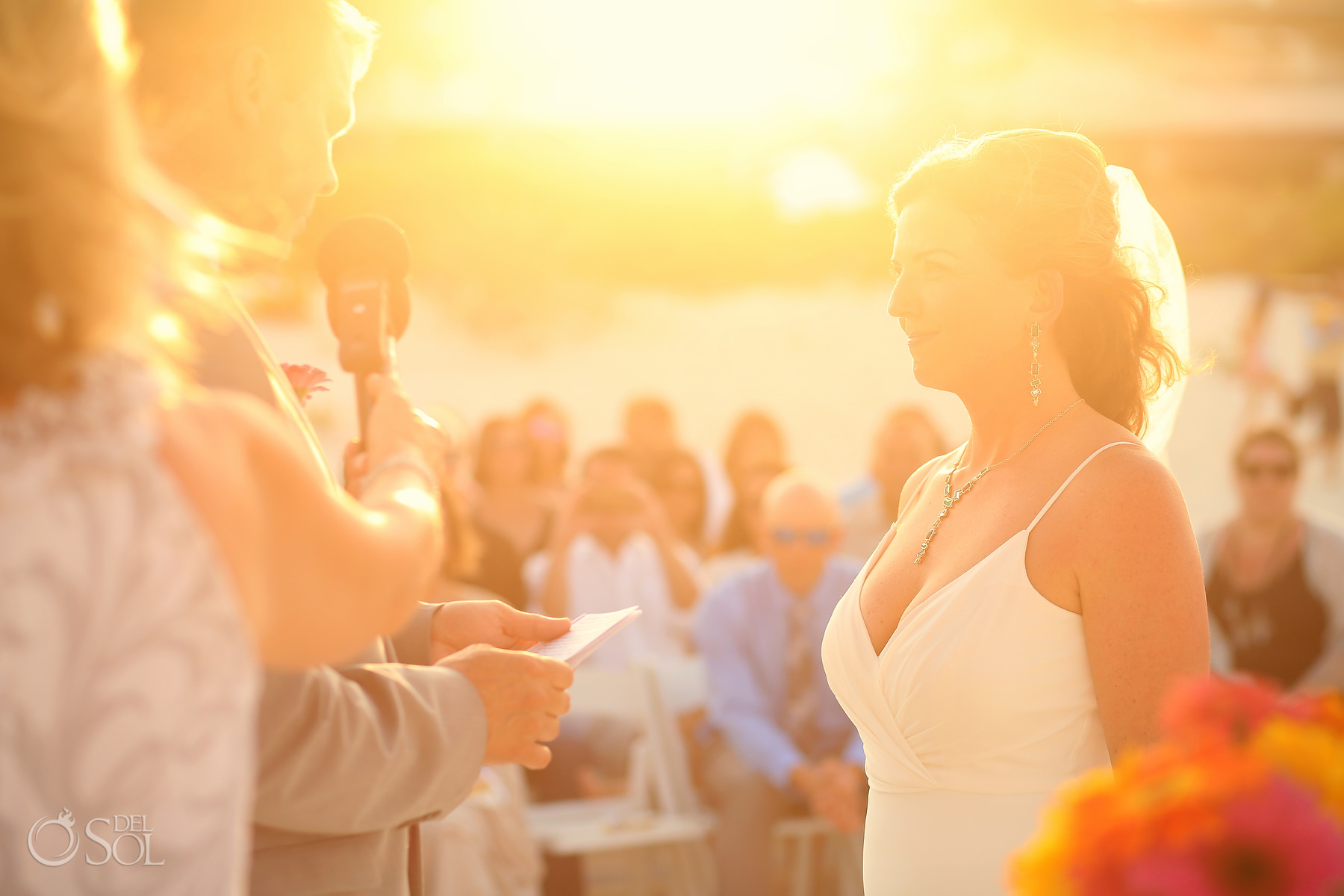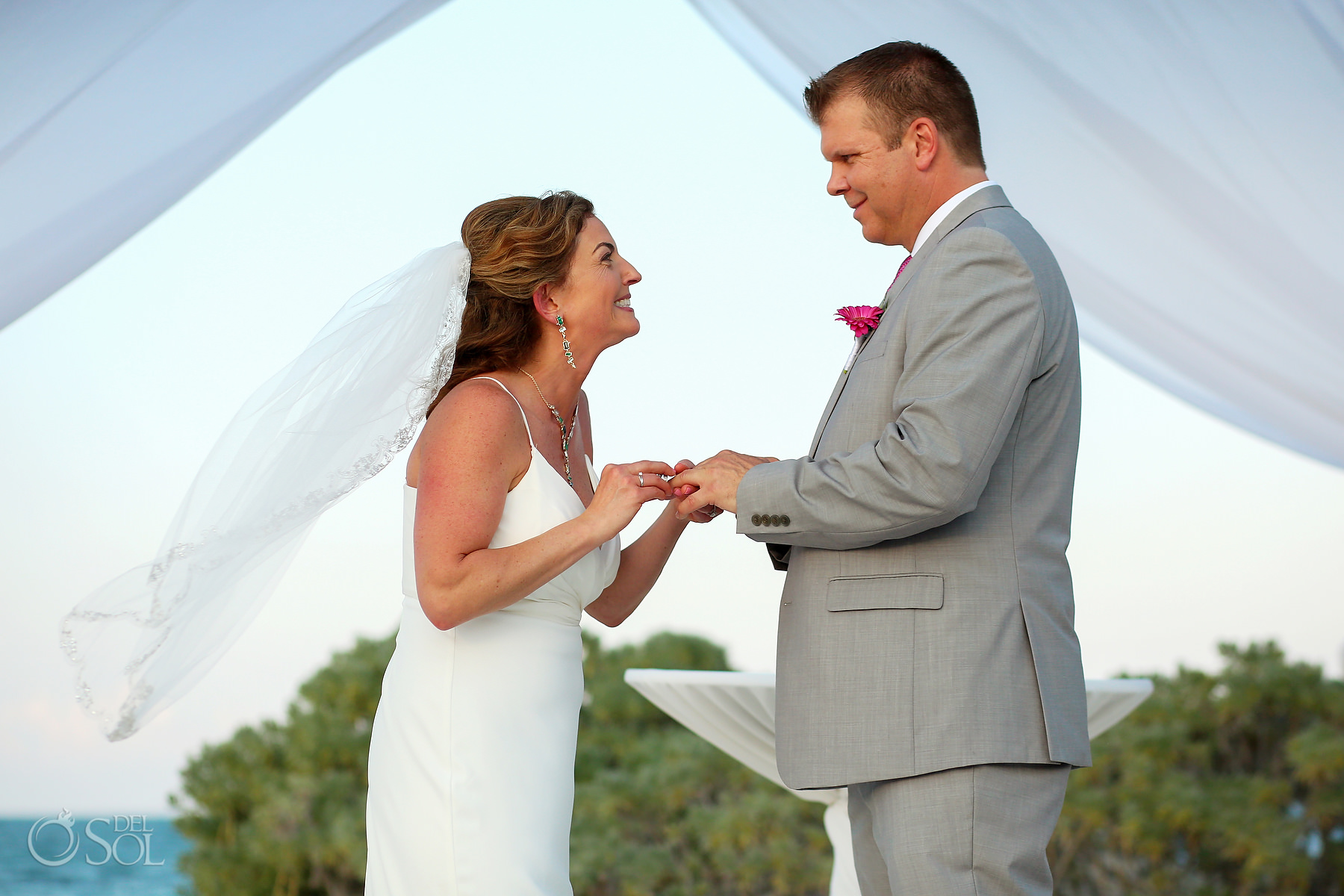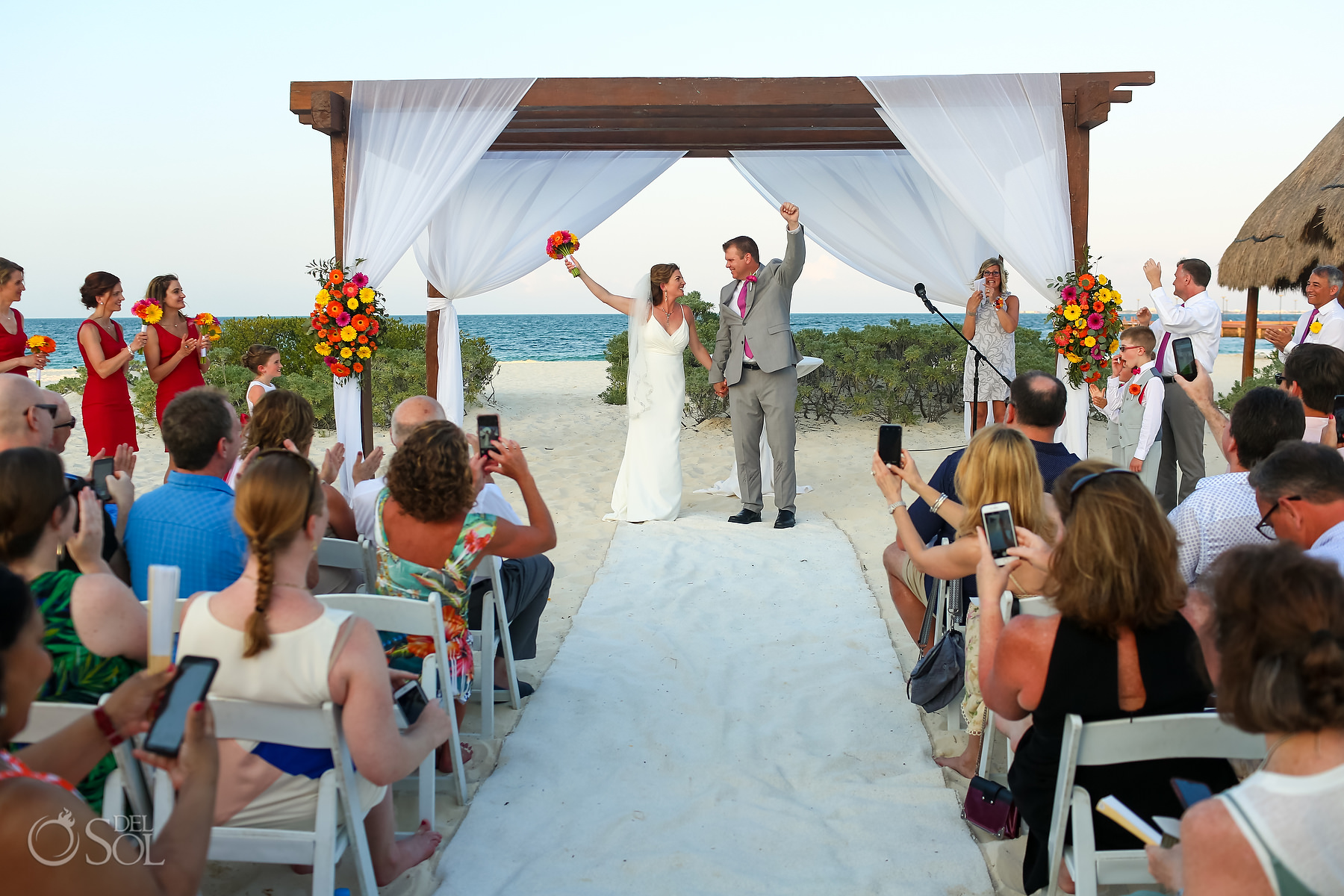 Del Sol: We love a good unexpected moment – having cheerleaders rush over to congratulate you was one such moment for you guys!
"There were many things about our ceremony that were special but this was truly unique – it was an exclamation point on all of the joy, fun, and excitement of the day!"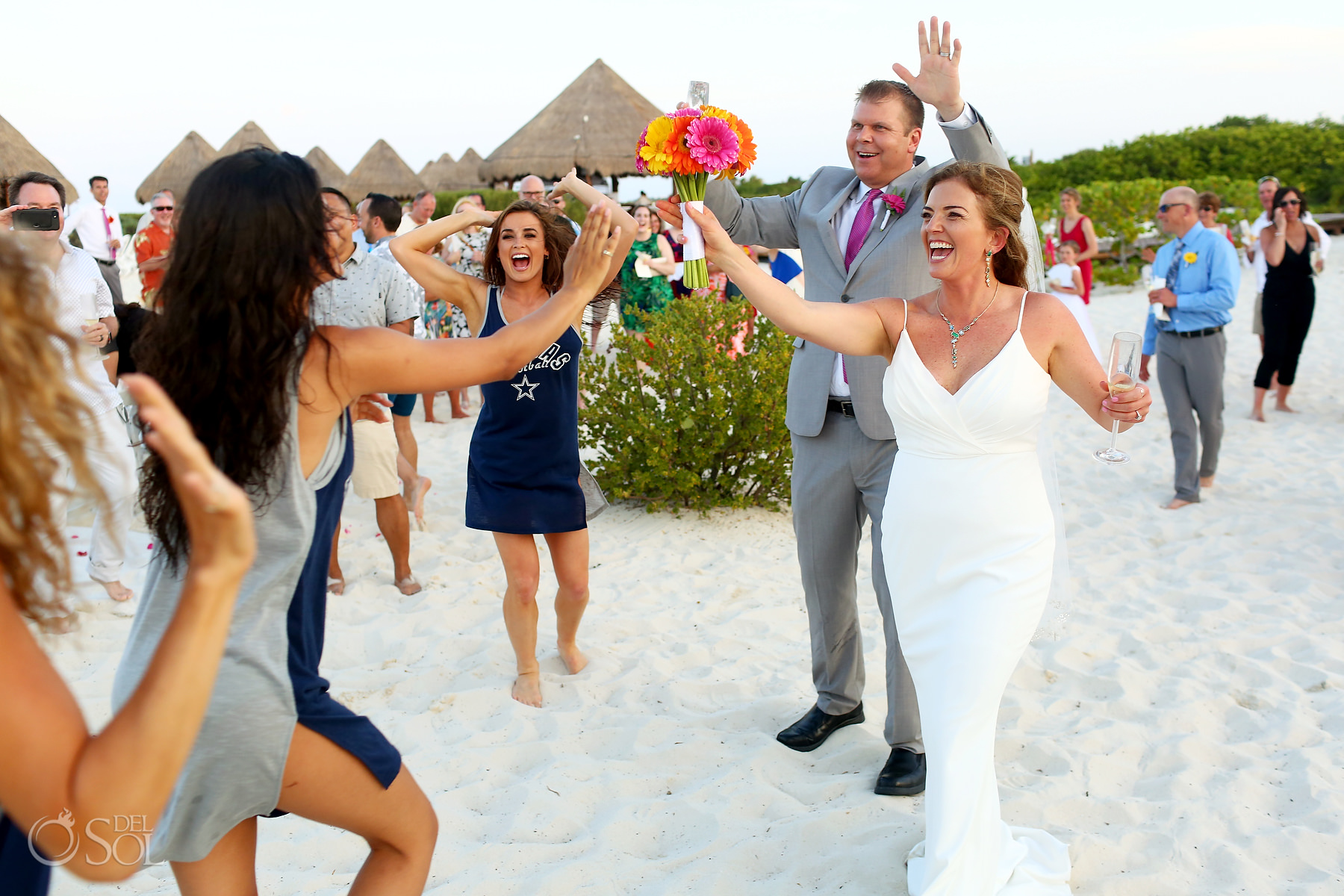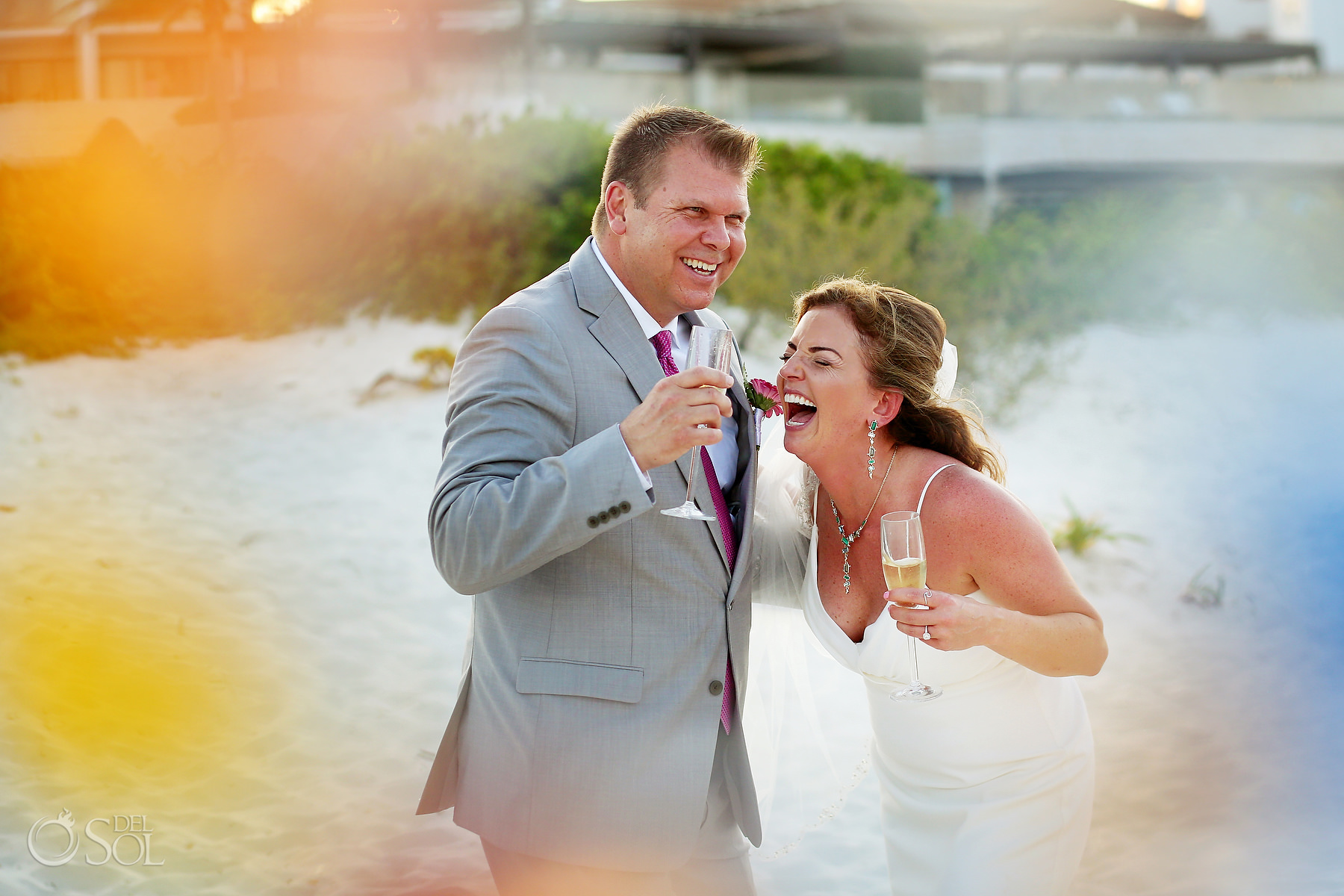 Del Sol: We are so honored when our couples tell their friends about their great experiences with the Del Sol Photography and we photographed 2 weddings from your friends group before yours – big shout out to Jessica + Adam and Lindsey + James!
How was YOUR experience with the del Sol team?
"We loved our friends' photos, so hiring a photographer was one of the easiest decisions we had to make when planning our wedding. From beginning to end, it was just so much fun!" – Gina
"We loved how the team took time to get to know us as individuals and couple in order to make the photos and experience truly reflect us. Our friends commented that they have never seen such a hard-working photography team!"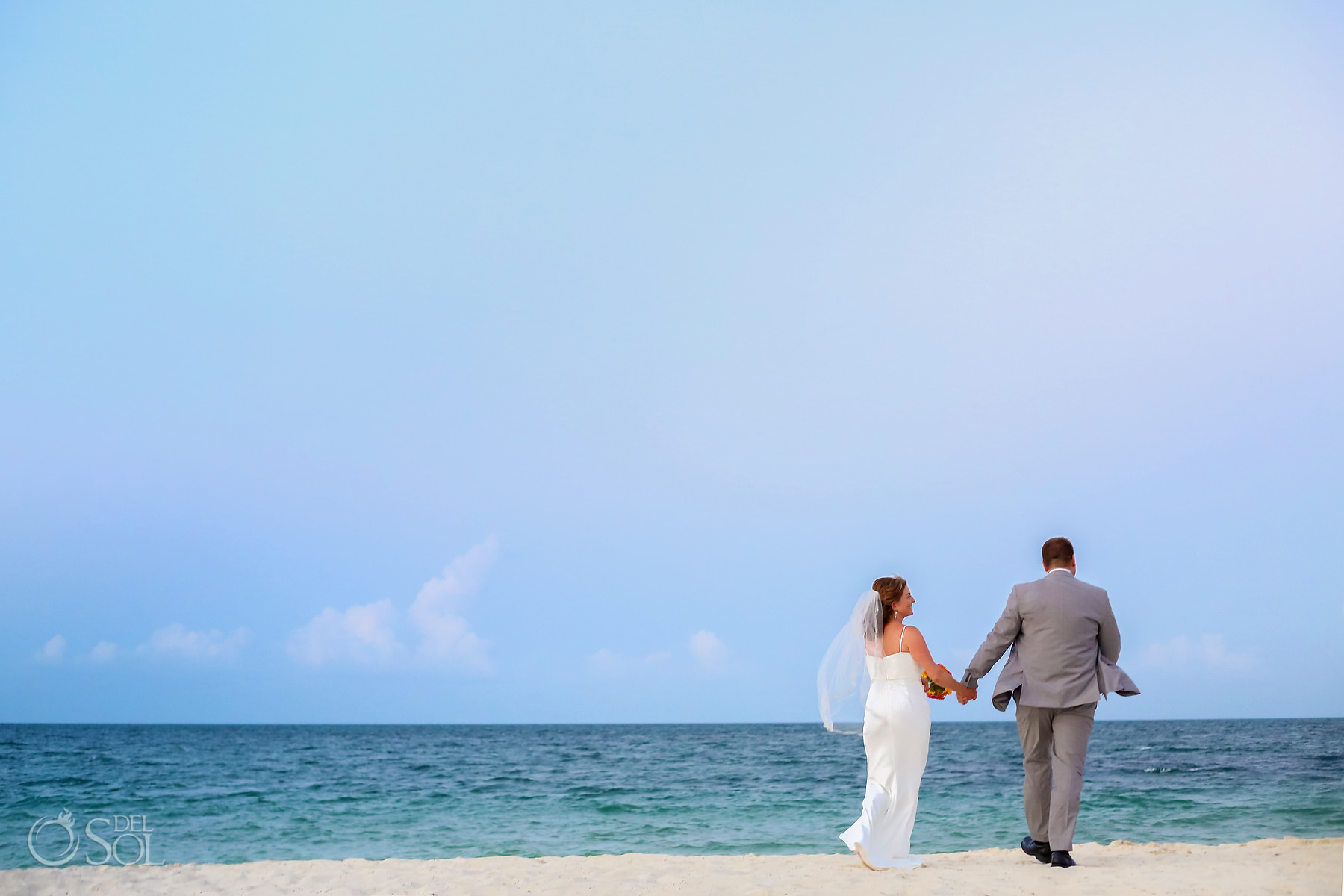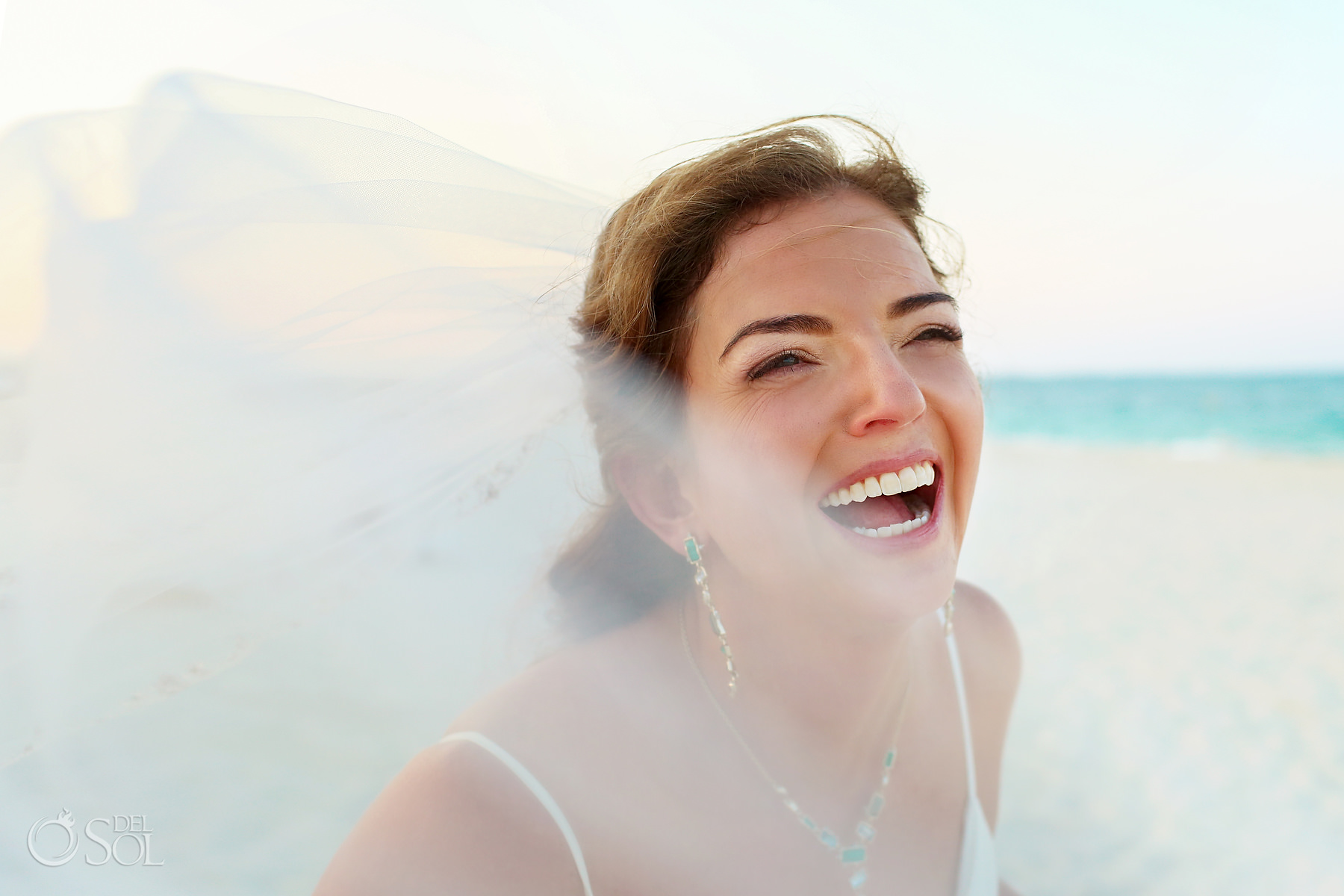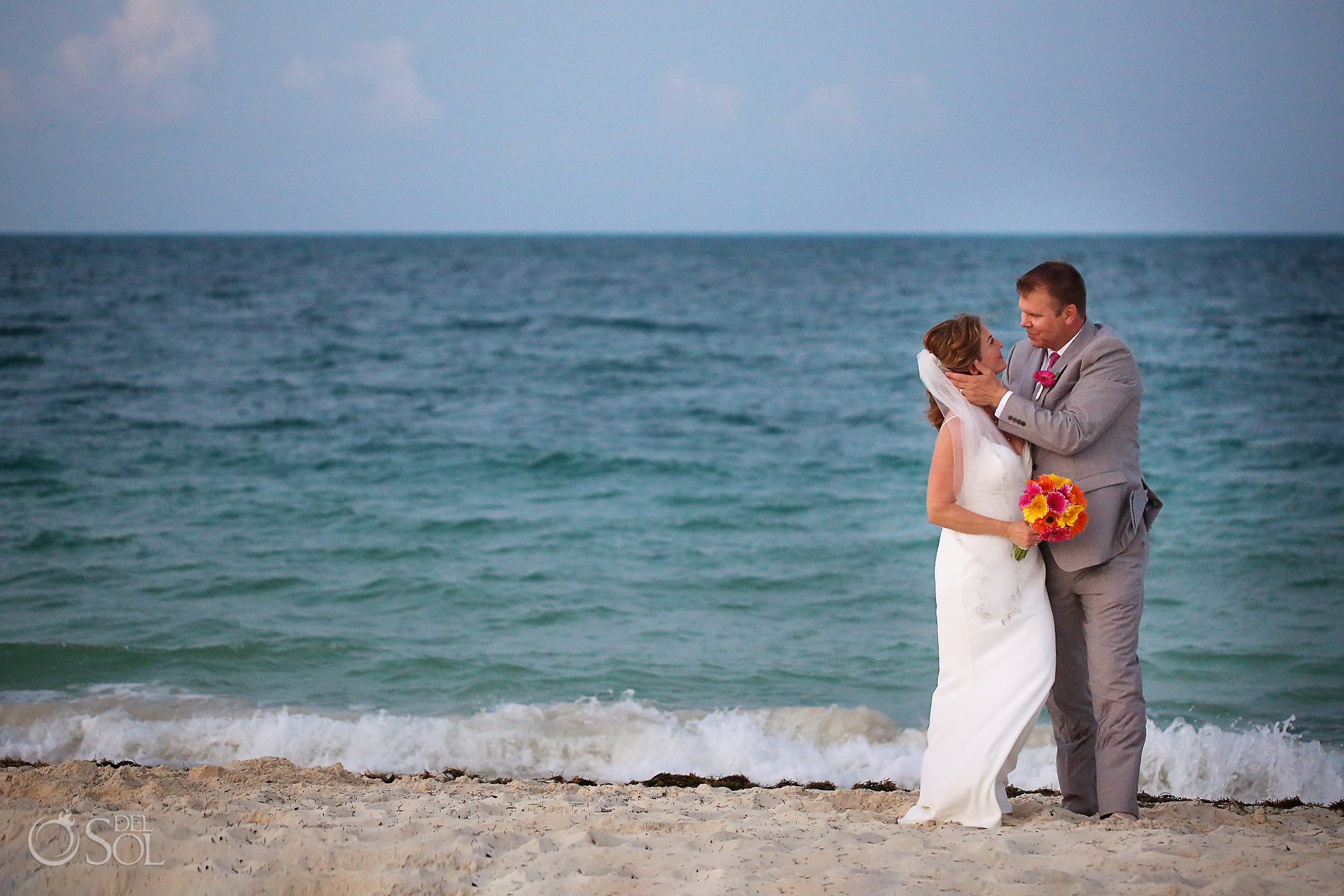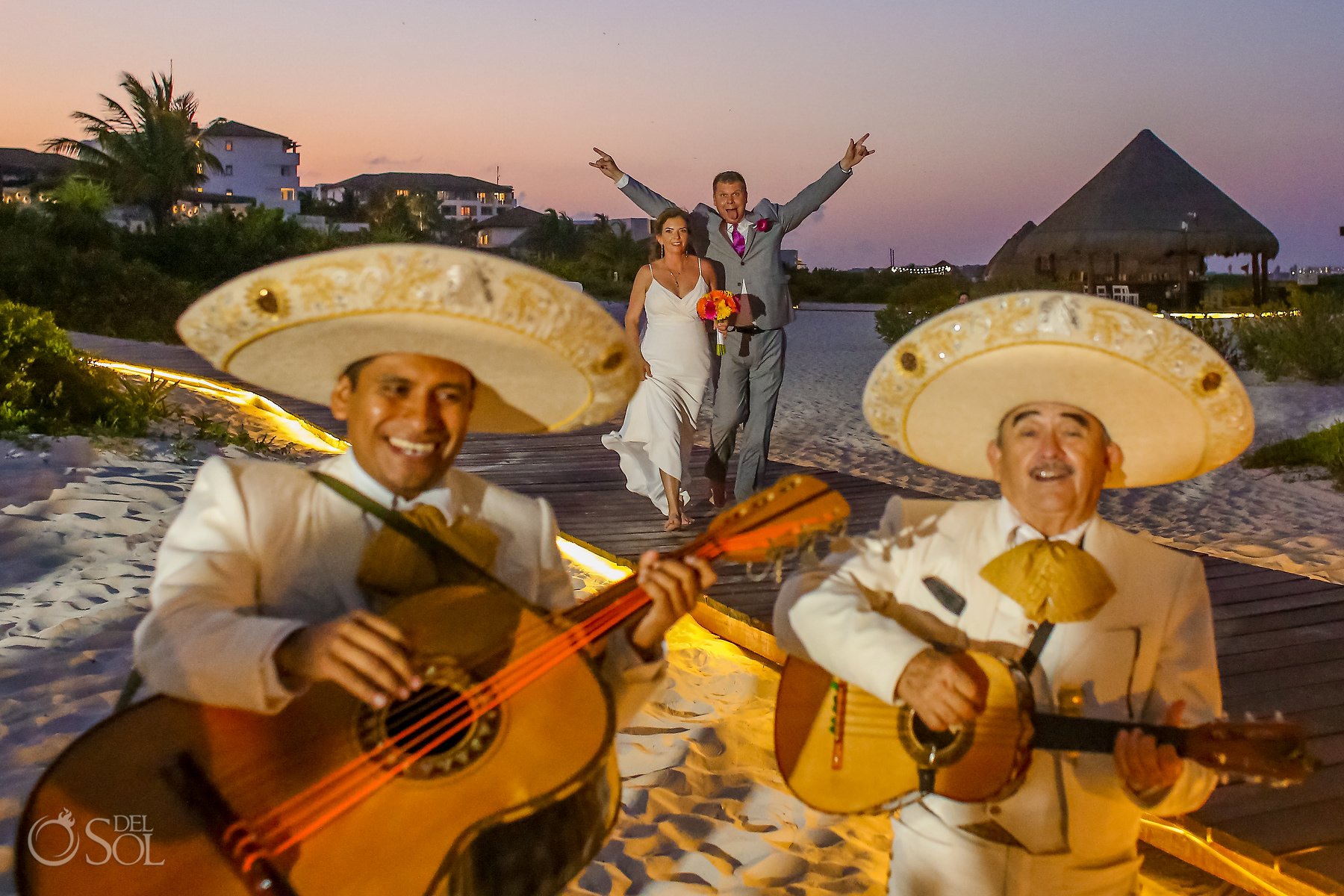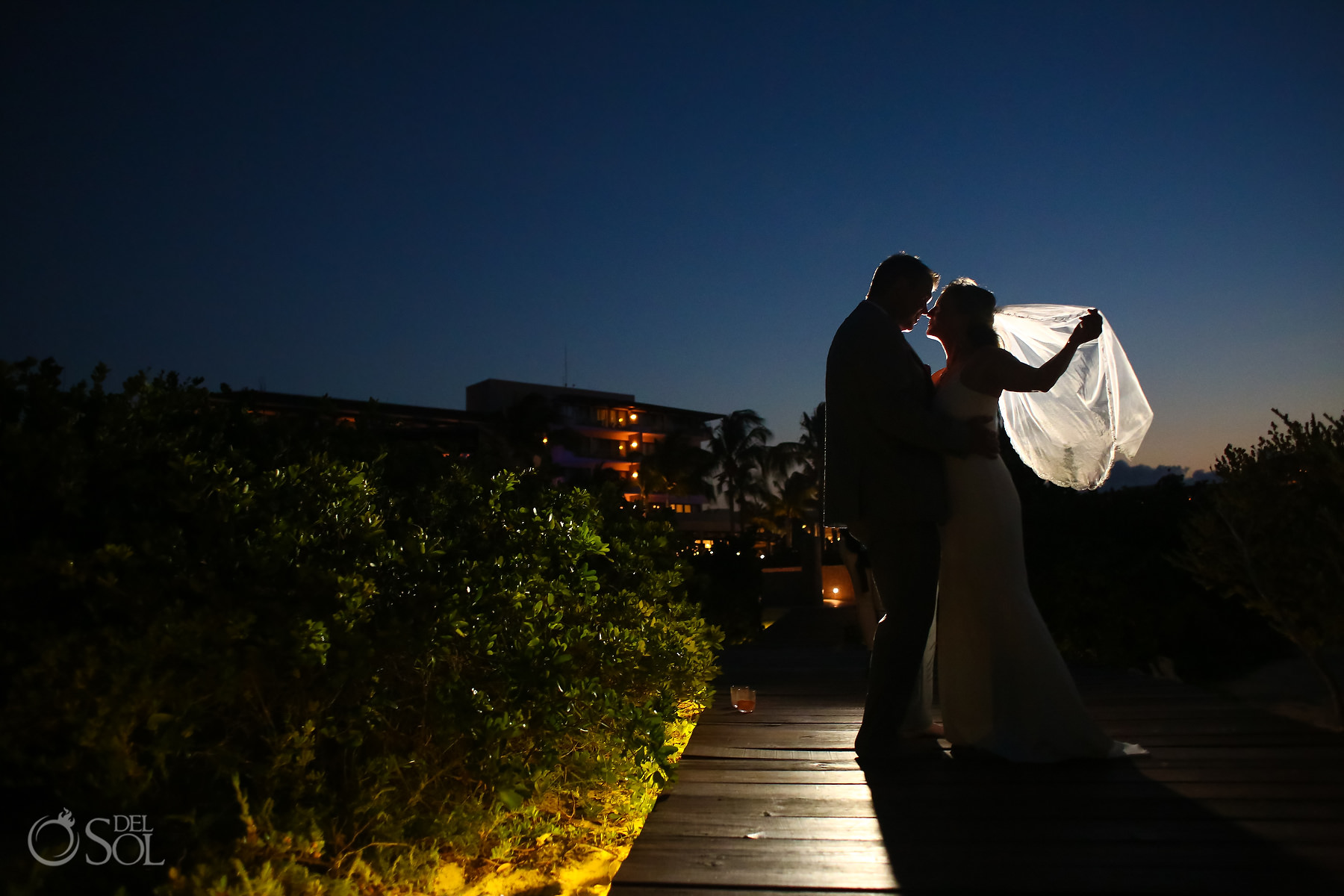 Del Sol: Why did you choose a Dreams Playa Mujeres Weddings?
"Dreams Playa Mujeres is a gorgeous resort that caters well to both children and adults." – Gina
"It was important for us to have our nieces and nephews present so we wanted to choose a family friendly resort. We loved the large private beach as well as all of the lush foliage and beautiful flowers throughout the resort. Marcela, our coordinator, and the entire Dreams staff worked together to create a wonderful, hassle-free experience."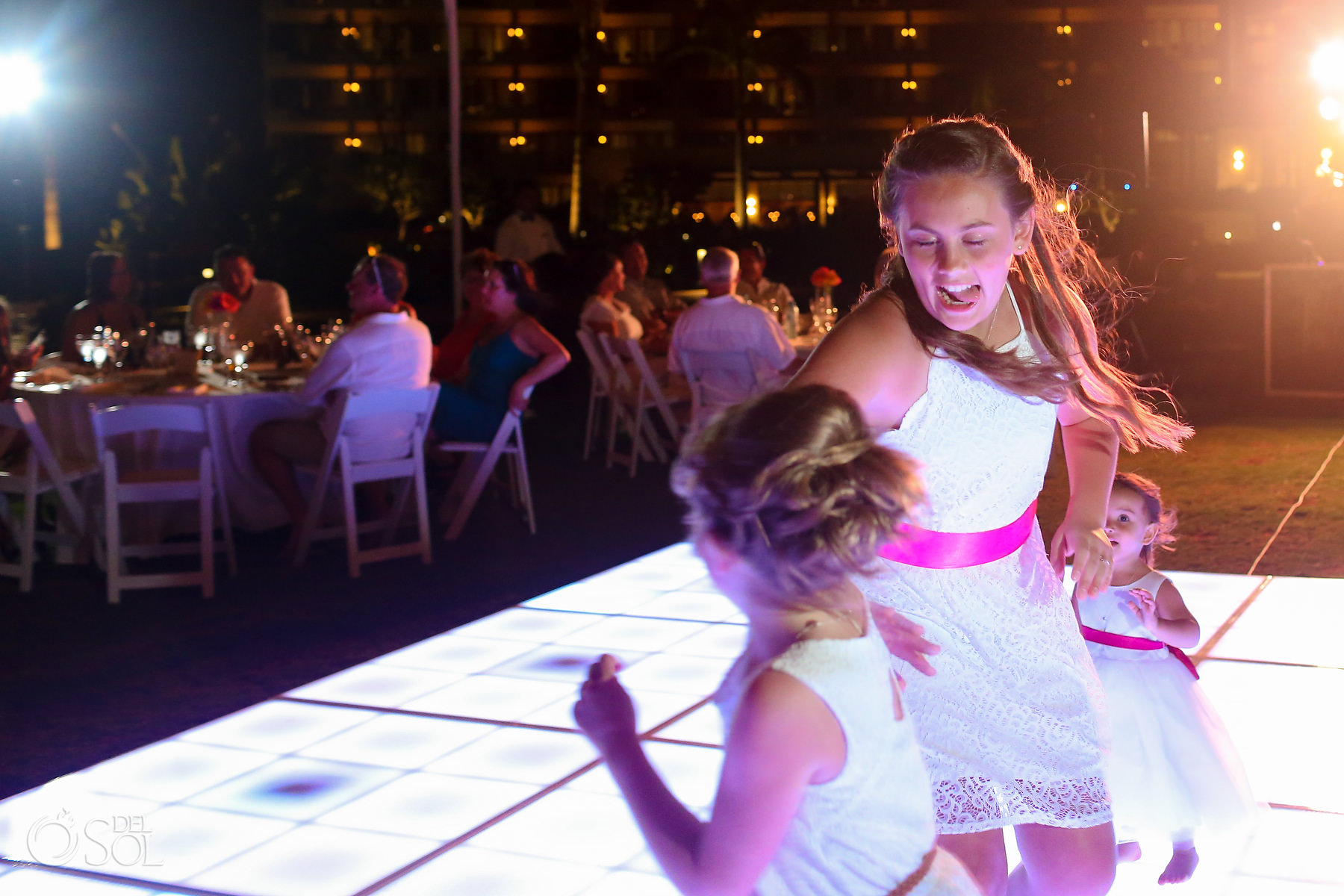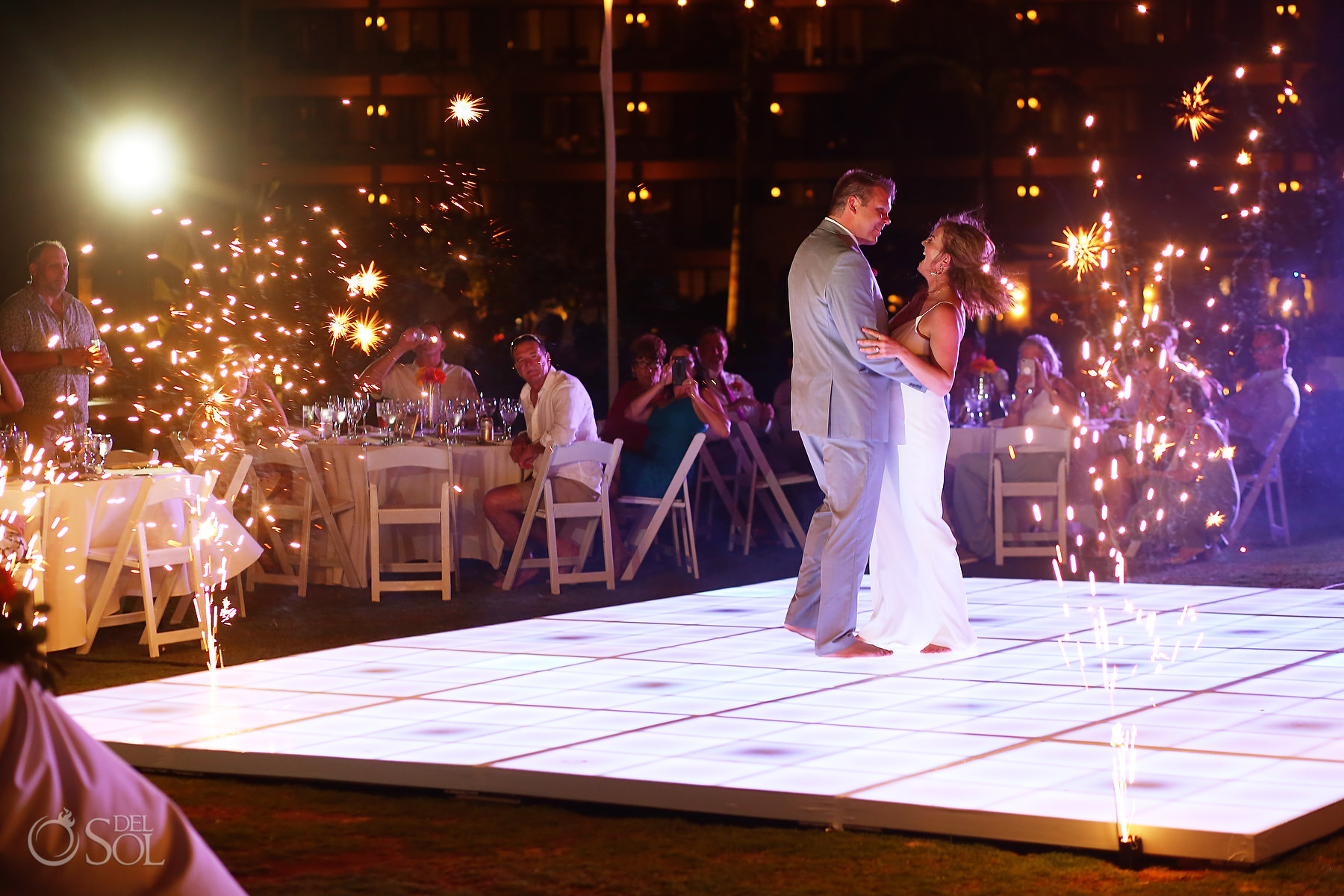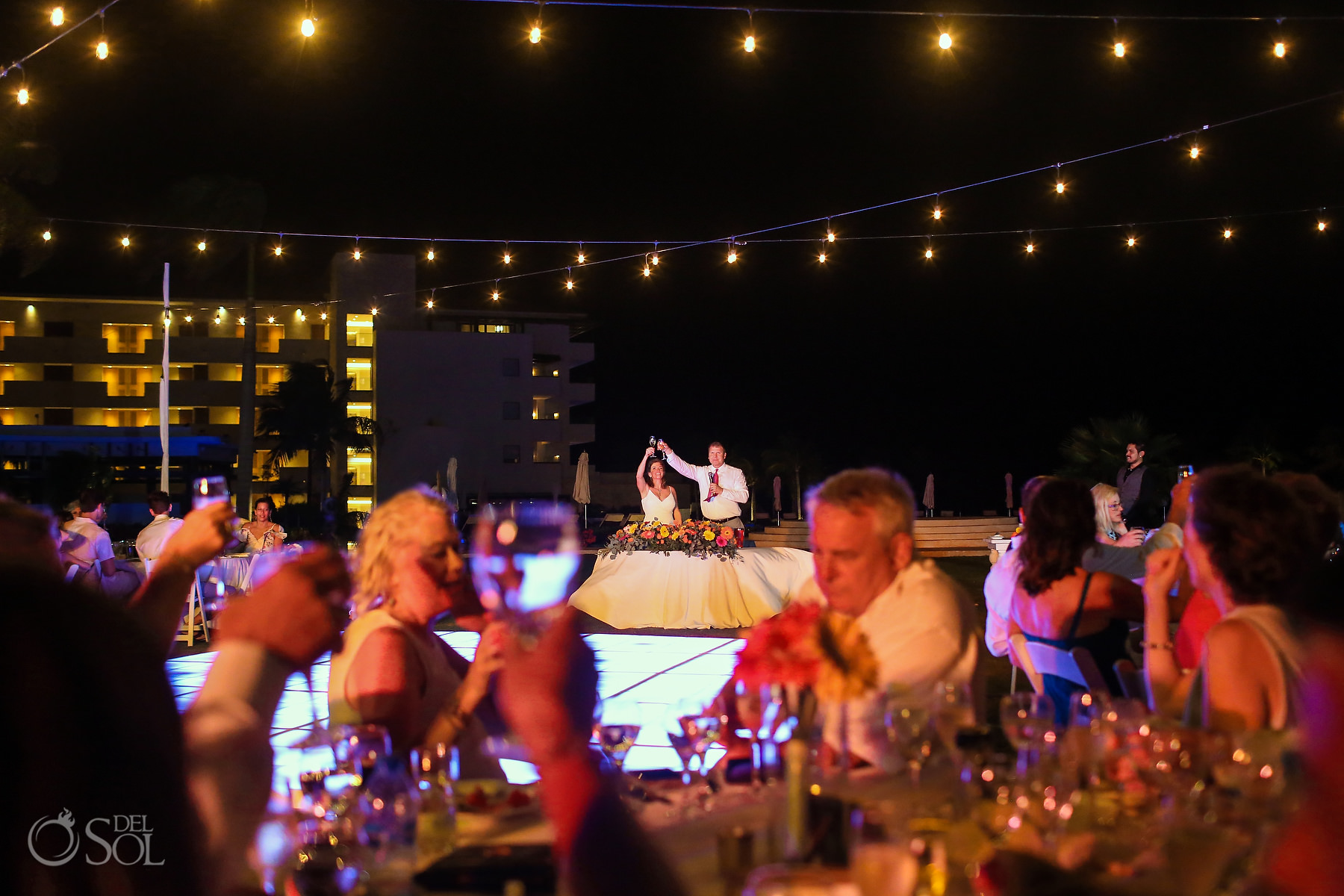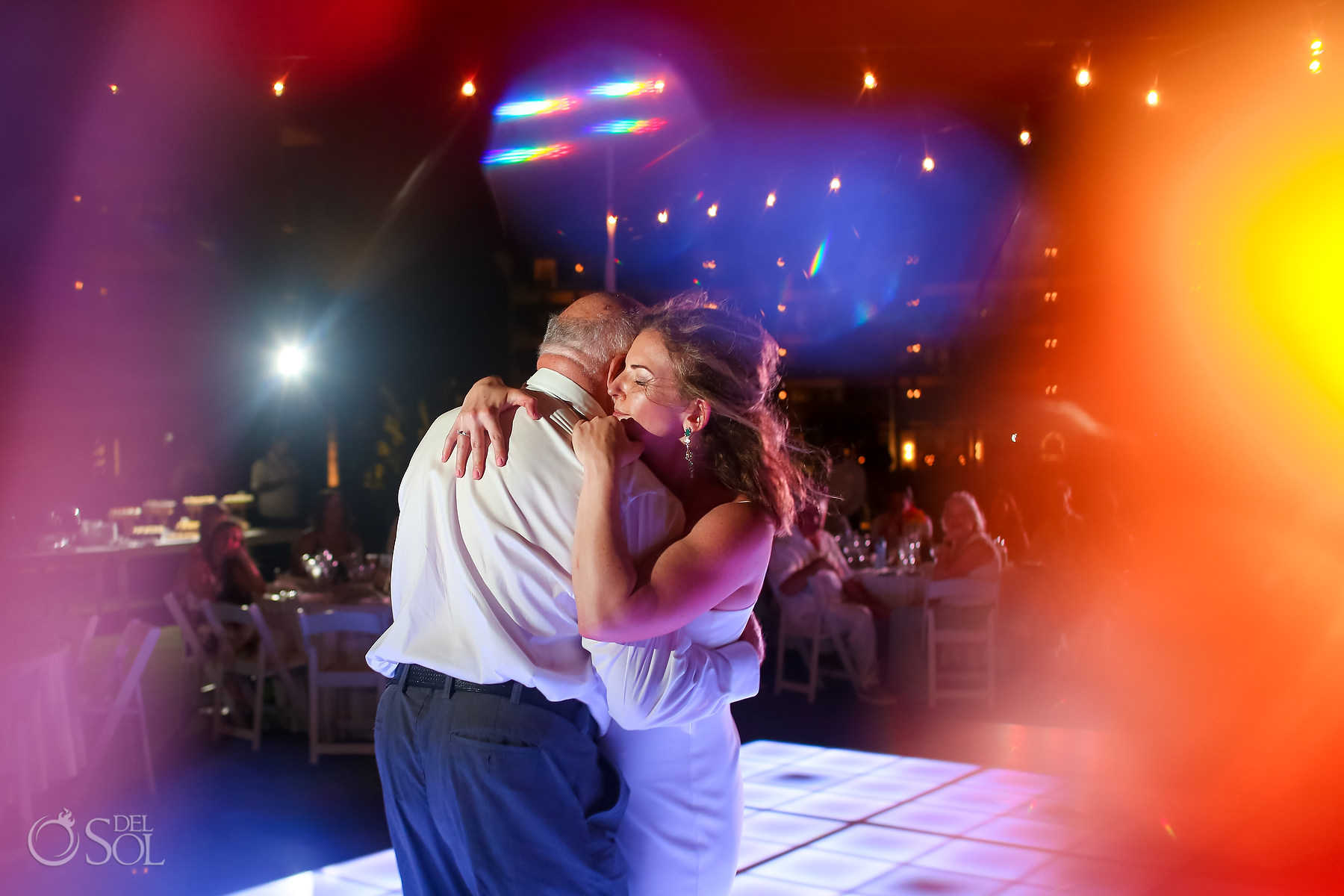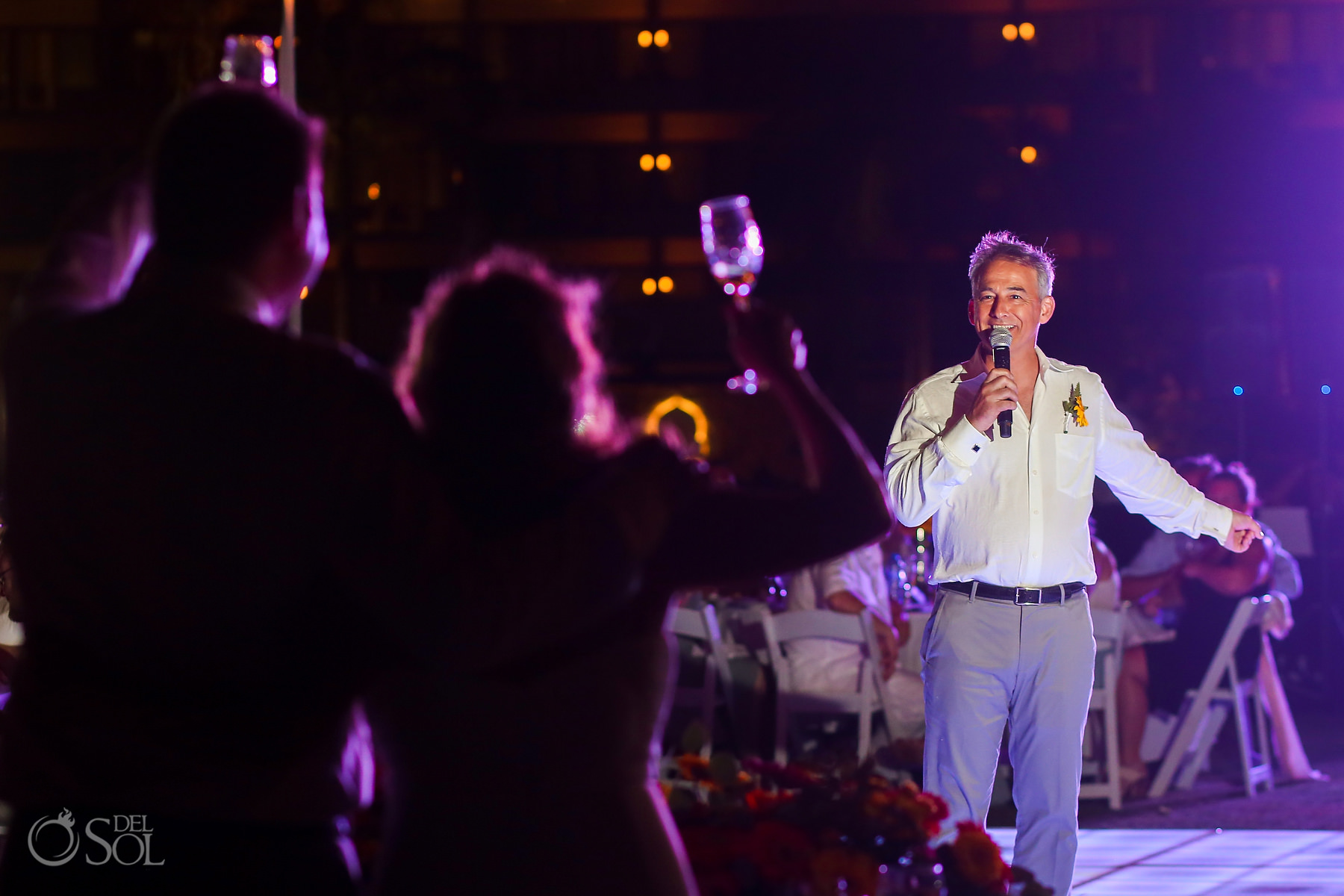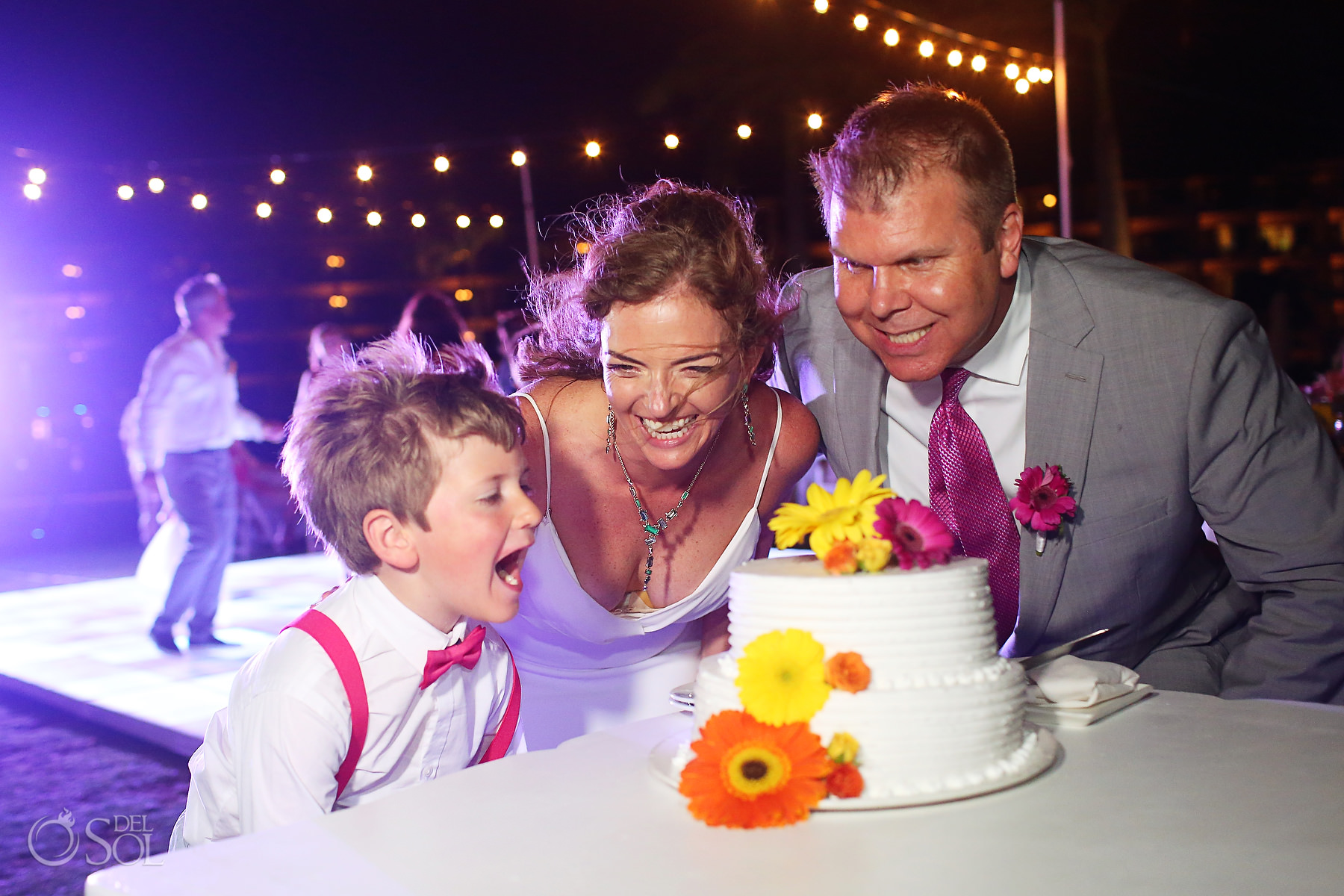 Del Sol: Tell us about the dance that your parents did at the end of the reception with all your guests!
"Several years ago, my parents and their friends would "dance" (sway) along to the song "You Never Even Called Me By My Name." It then got requested at receptions and now has become a must-play-song at our family weddings in which the whole group joins in a circle and sings along."
"We were so honored to have all of our guests partake in one of our family traditions." – Gina