Royalton Cancun Wedding
Jamilah + Michael
"Seeing the world together created an unbreakable bond between us."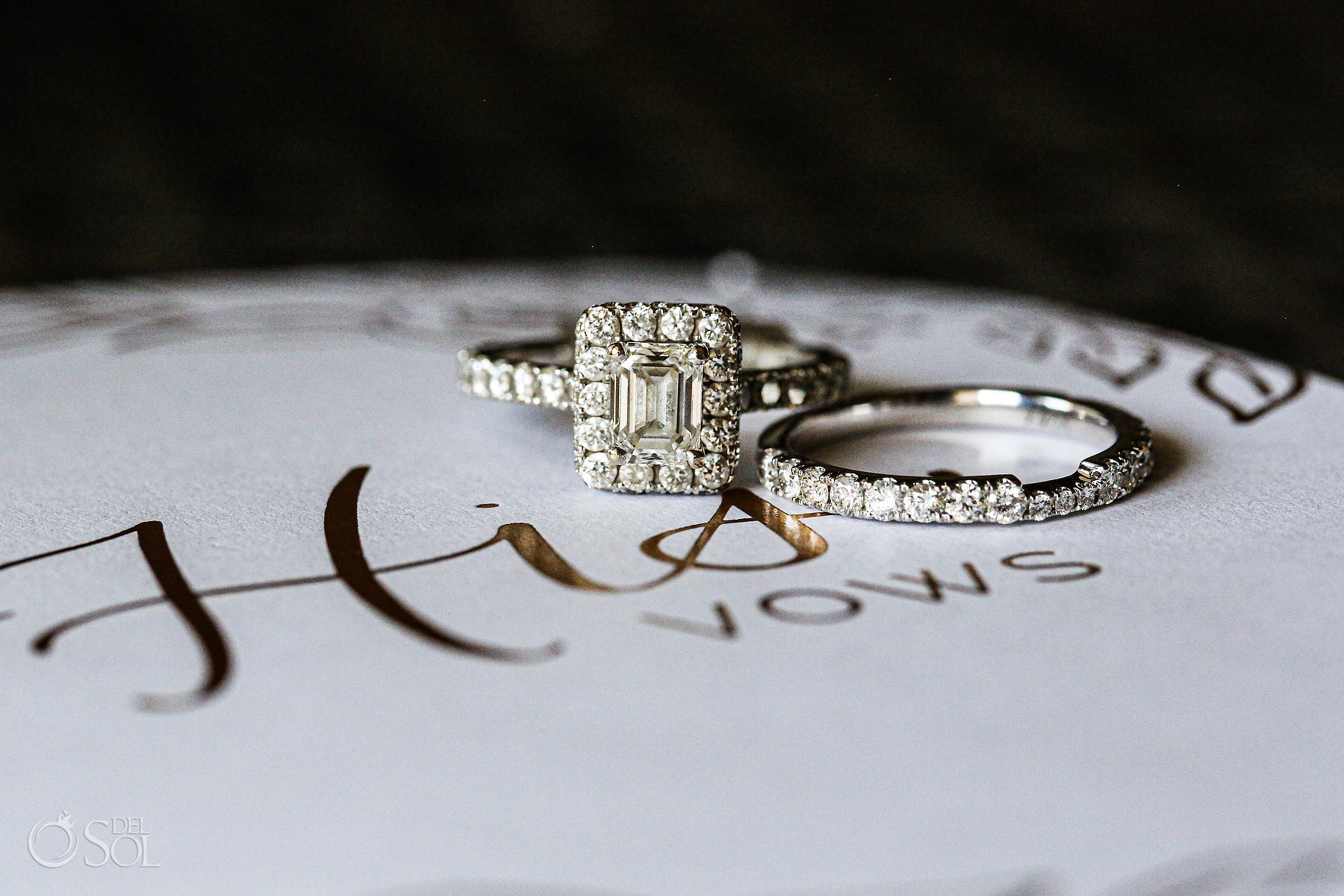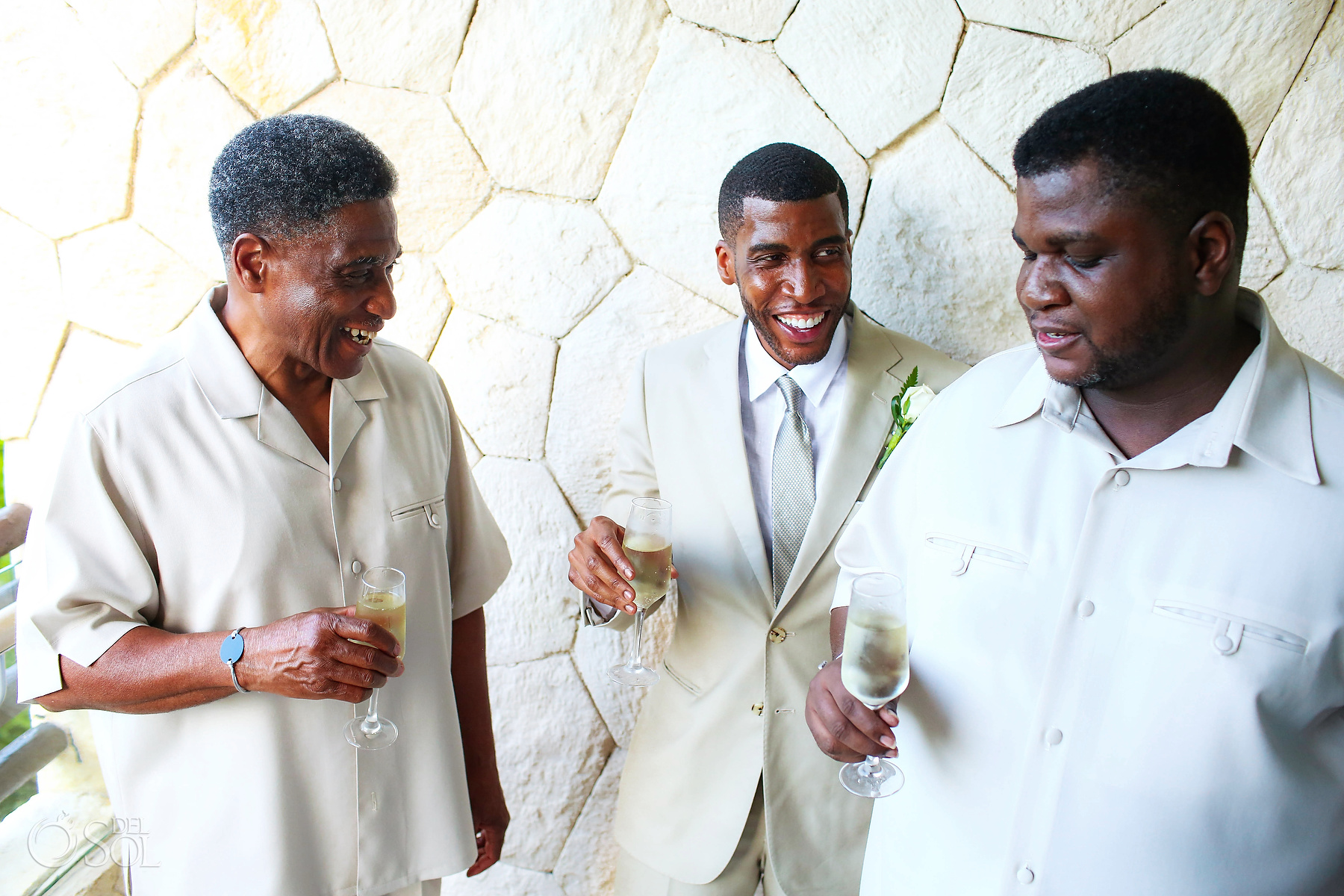 Del Sol: It's amazing LOVE brought you here! Why did you Travel for Love?
"Traveling is a HUGE part of me and Michael's love story." – Jamilah
"We've gone on nearly a dozen trips in our four years together, including a trip to Paris where he proposed. Seeing the world together created an unbreakable bond between us and we wanted to share that experience with our family and friends."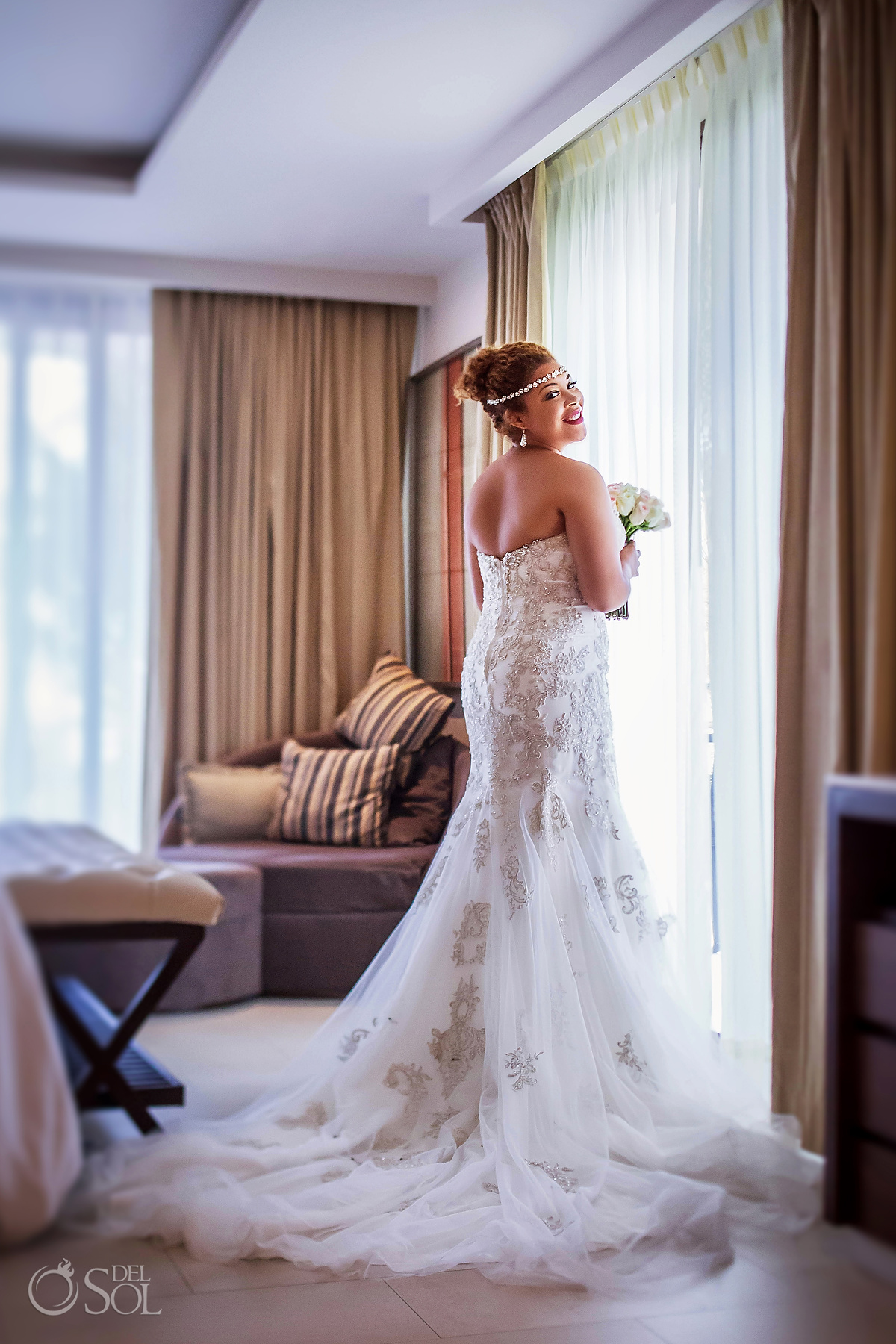 "Our first trip really bonded us as a couple. We went to Toronto and Niagara Falls for my birthday and shared so many new experiences together. It sparked the travel bug between us and we haven't stopped traveling yet!"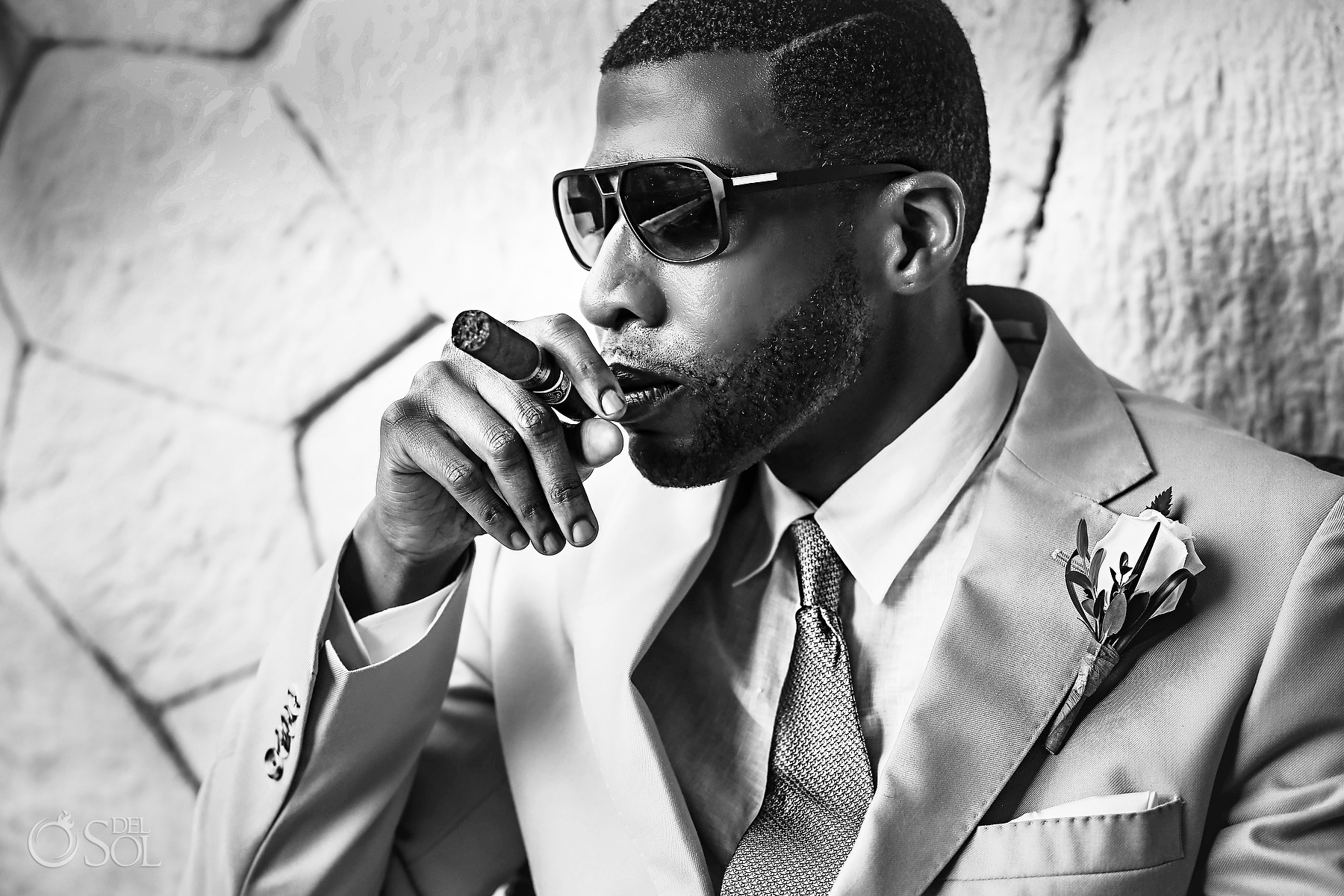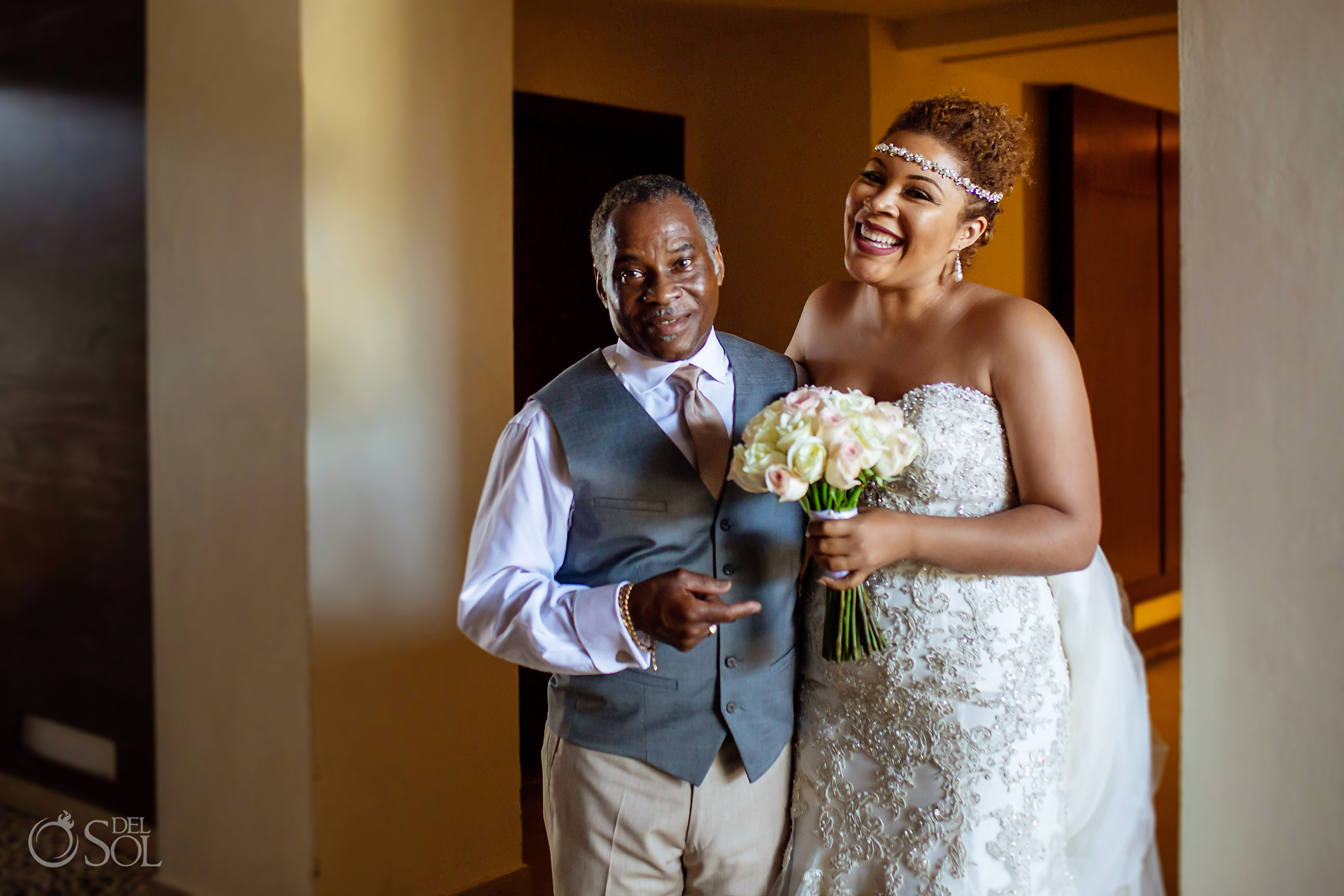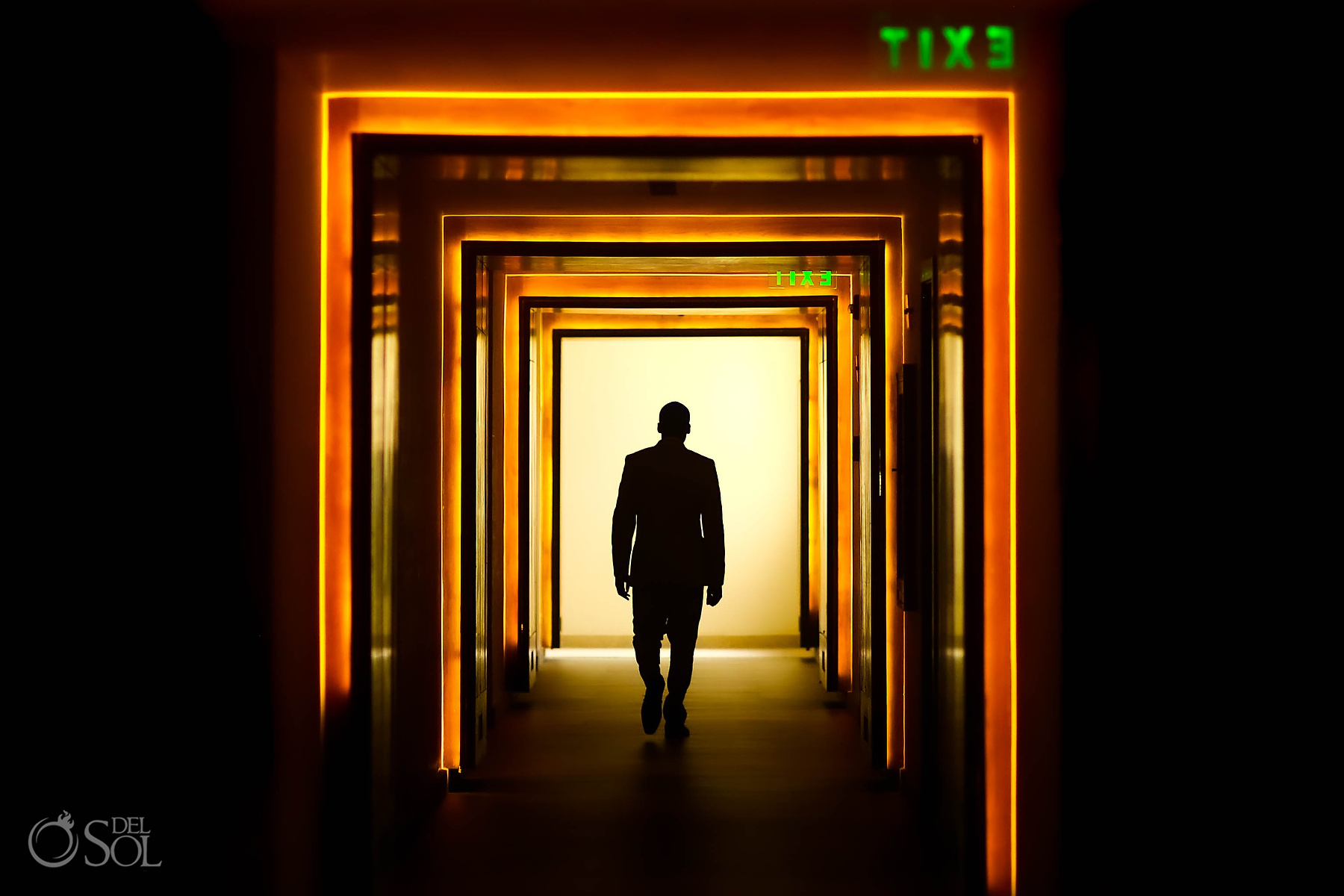 Del Sol: You had the most beautiful ceremony at the Royalton Cancun Wedding Chapel.
"We loved the look of the Royalton Cancun Wedding Chapel. It's so unique while still overlooking the beach." – Jamilah
"The chapel was one of the deciding factors on choosing to have our ceremony at the Royalton. The reviews and affordable luxury sold us on a Royalton Riviera Cancun Wedding. Yectli was a wonderful wedding coordinator."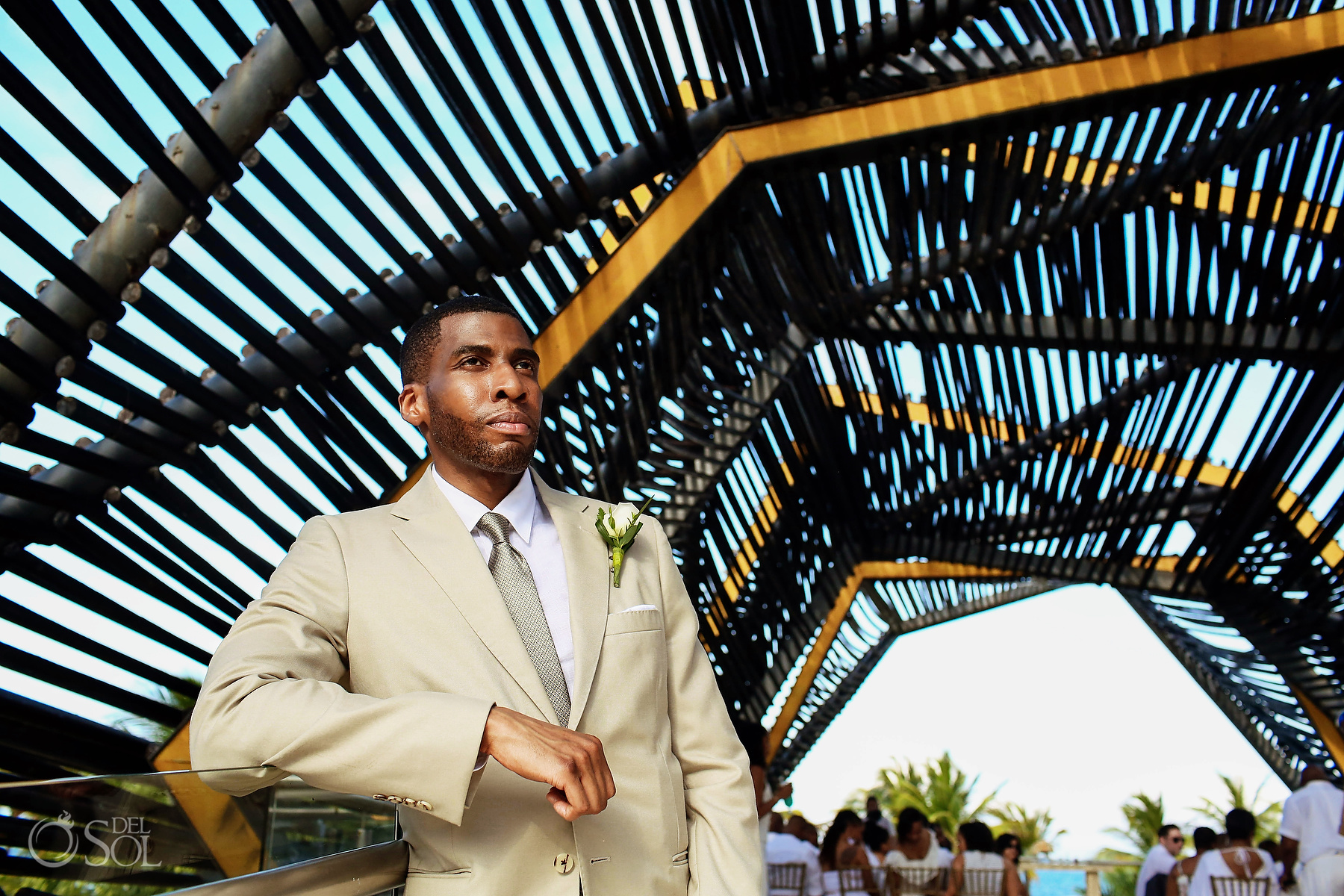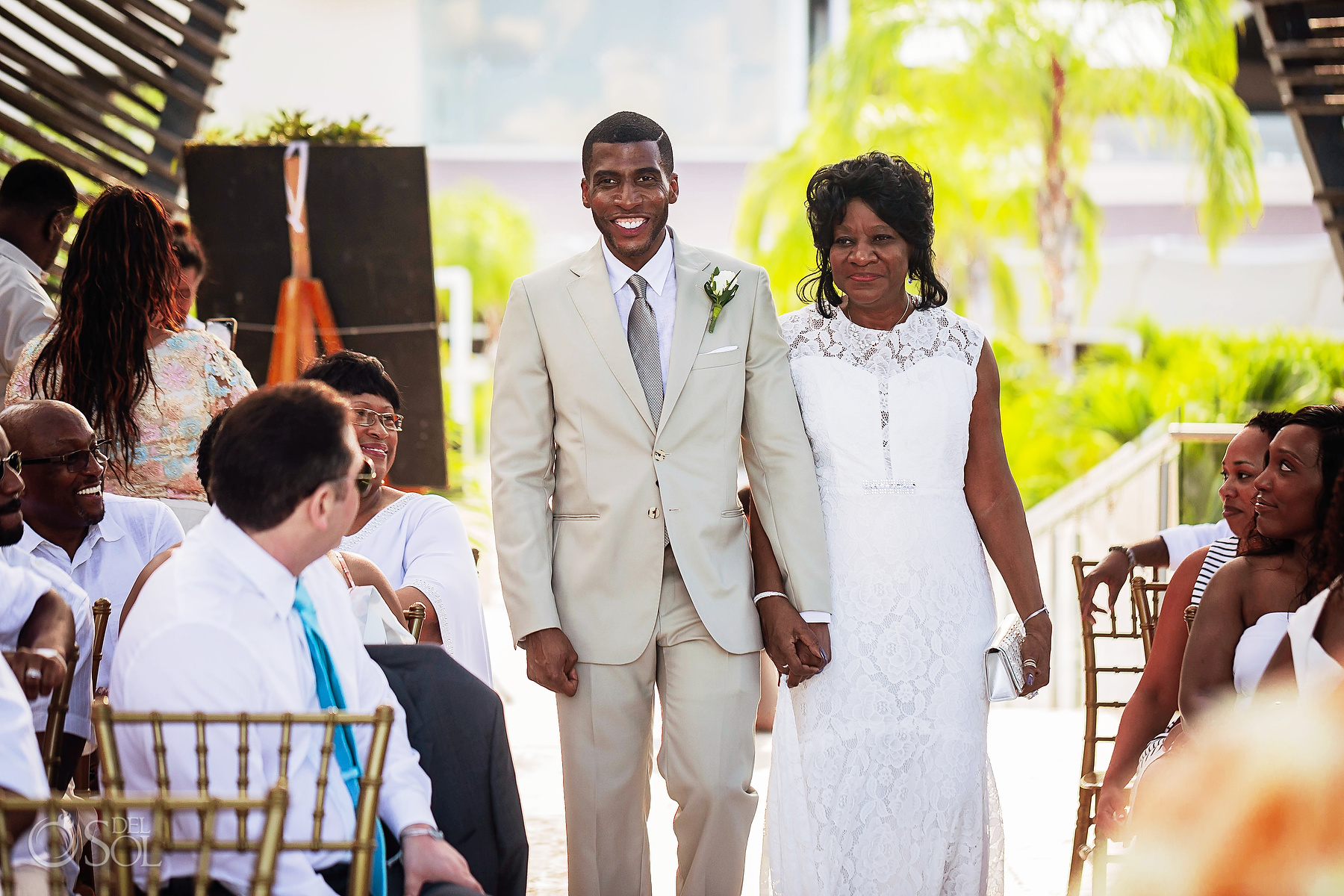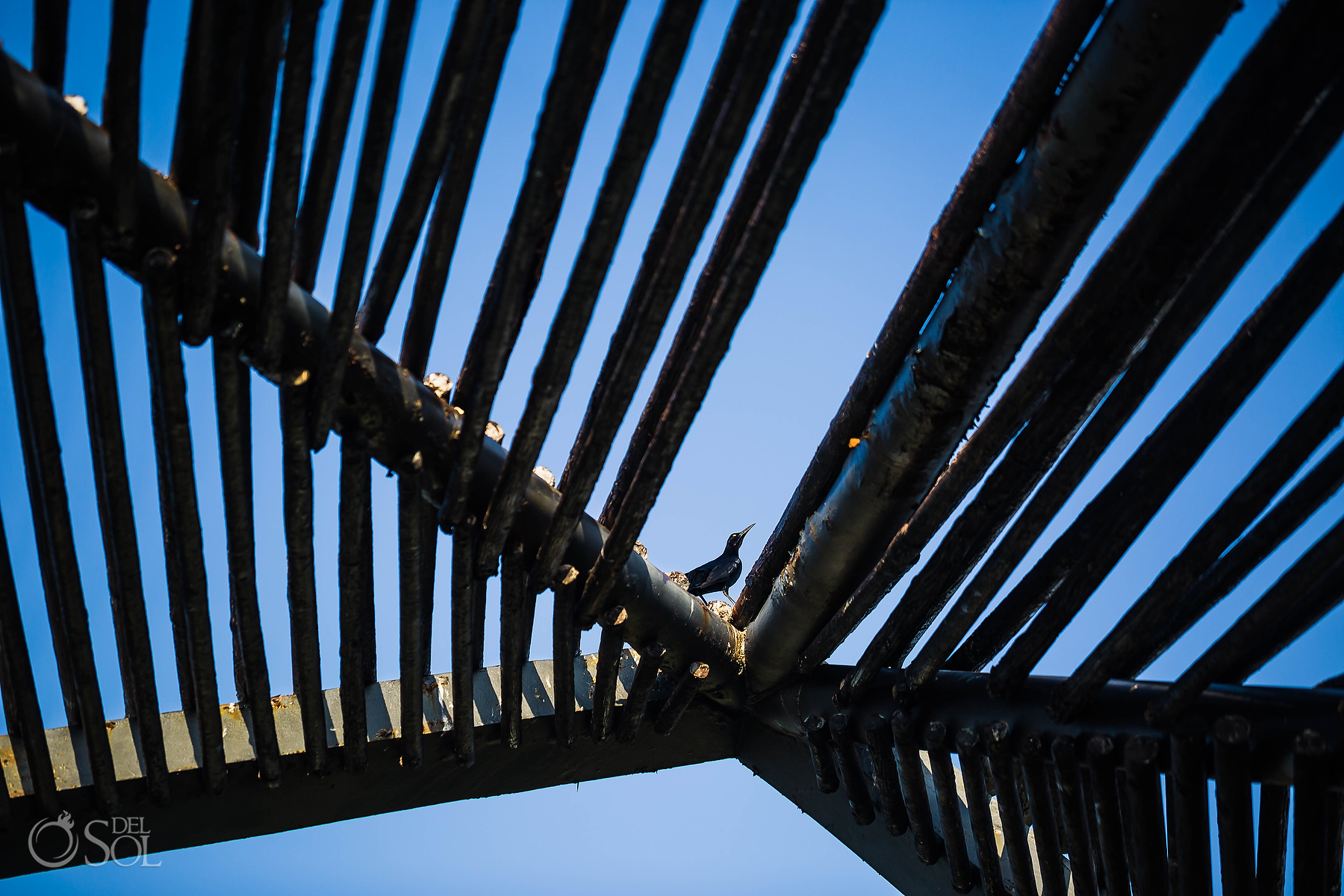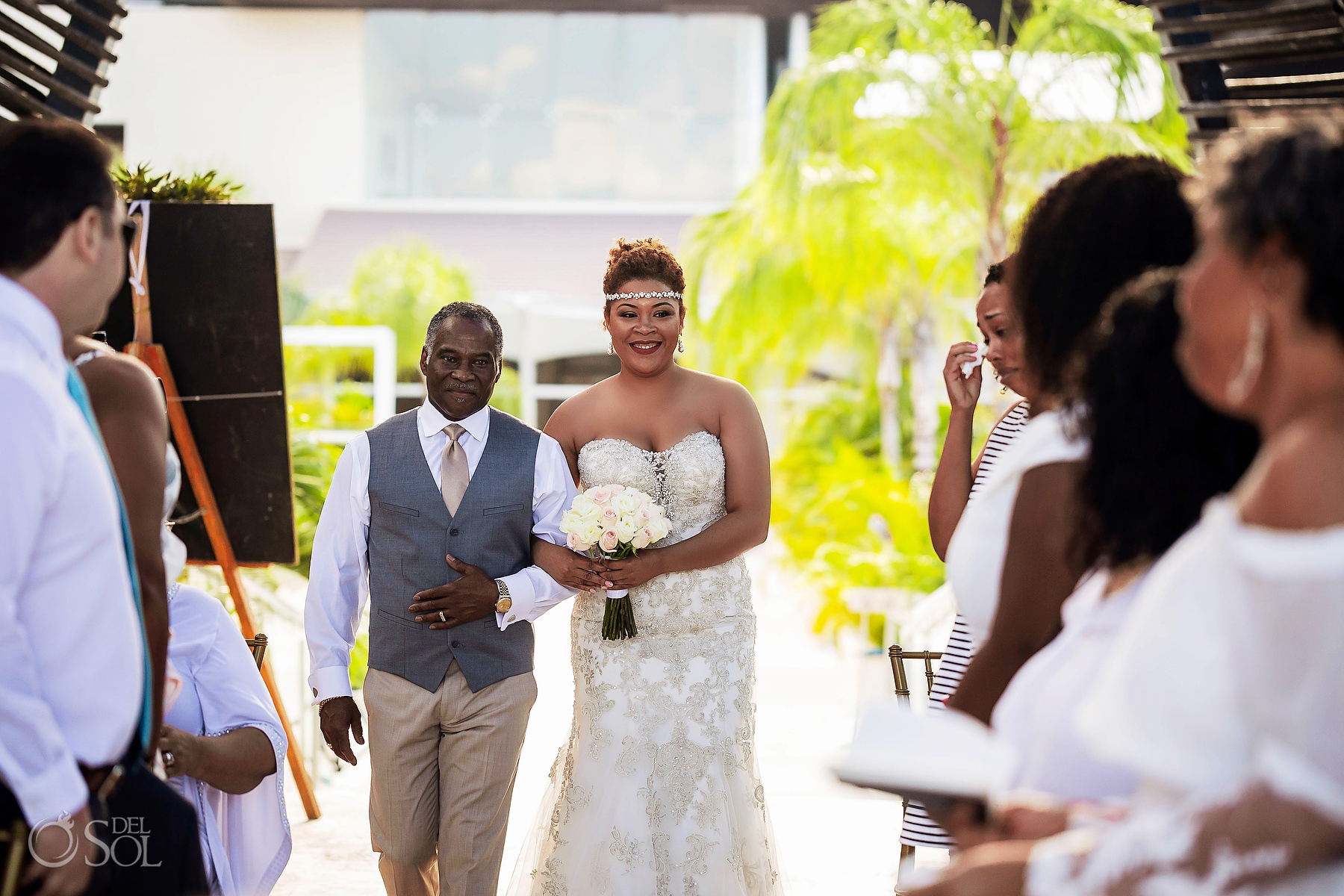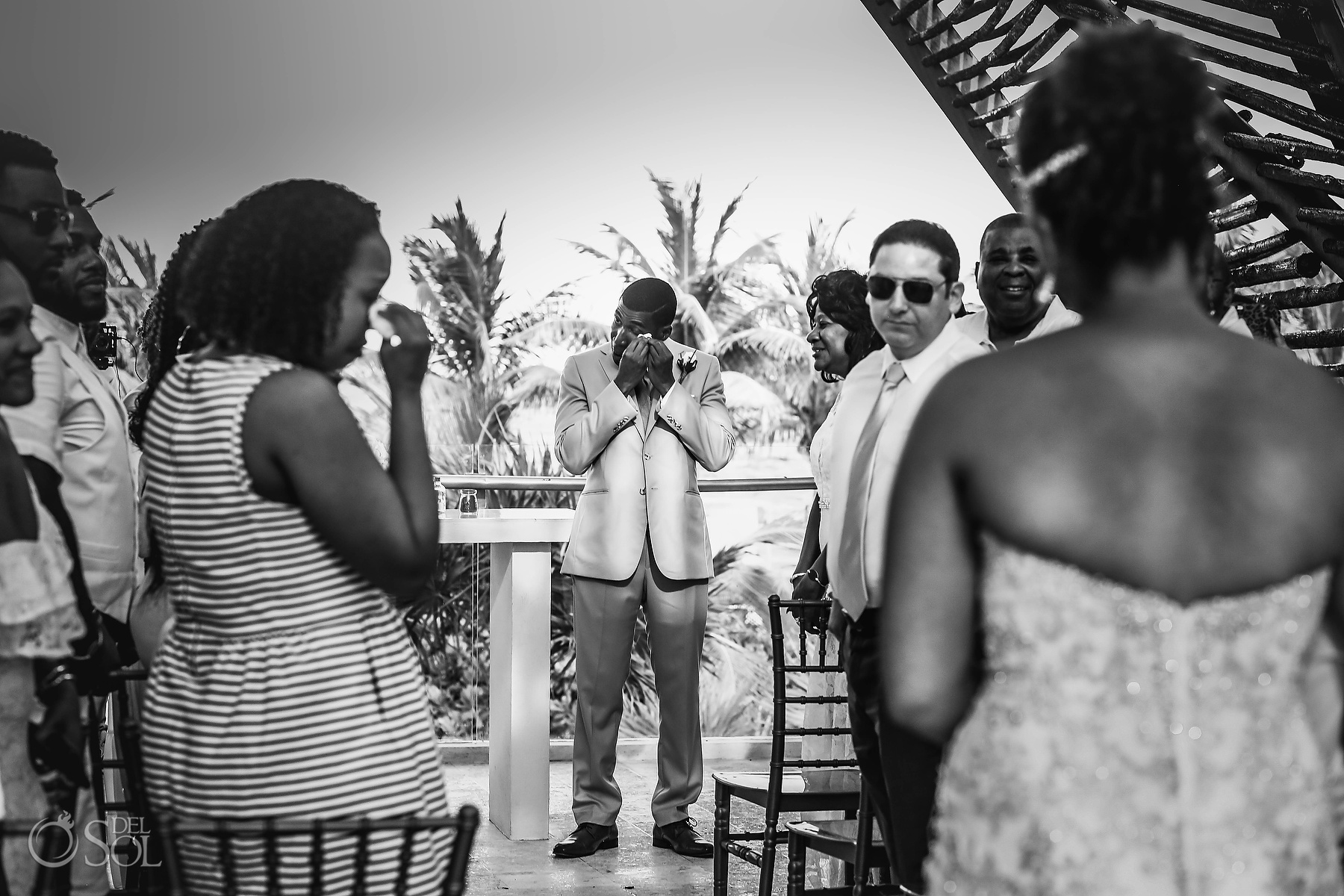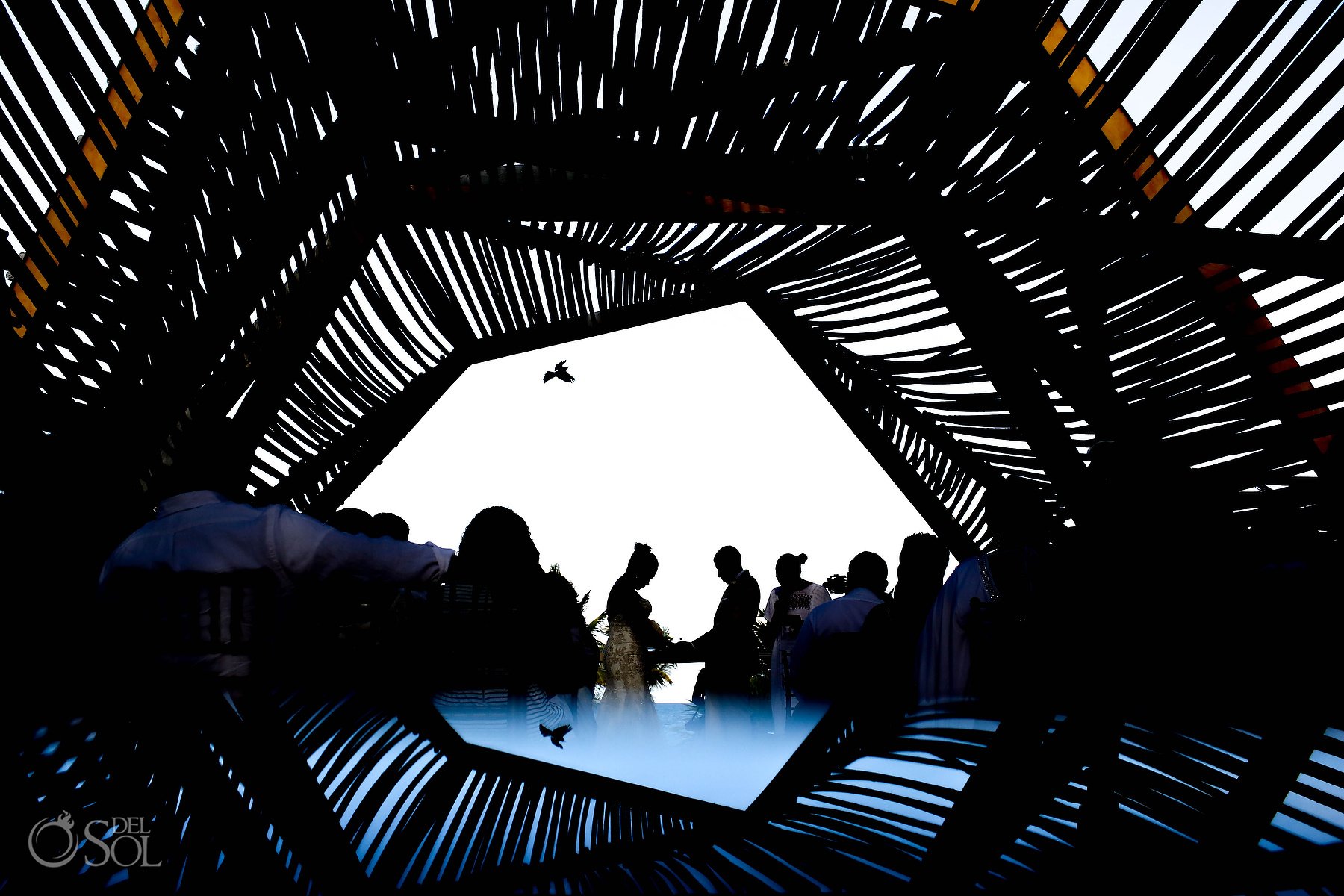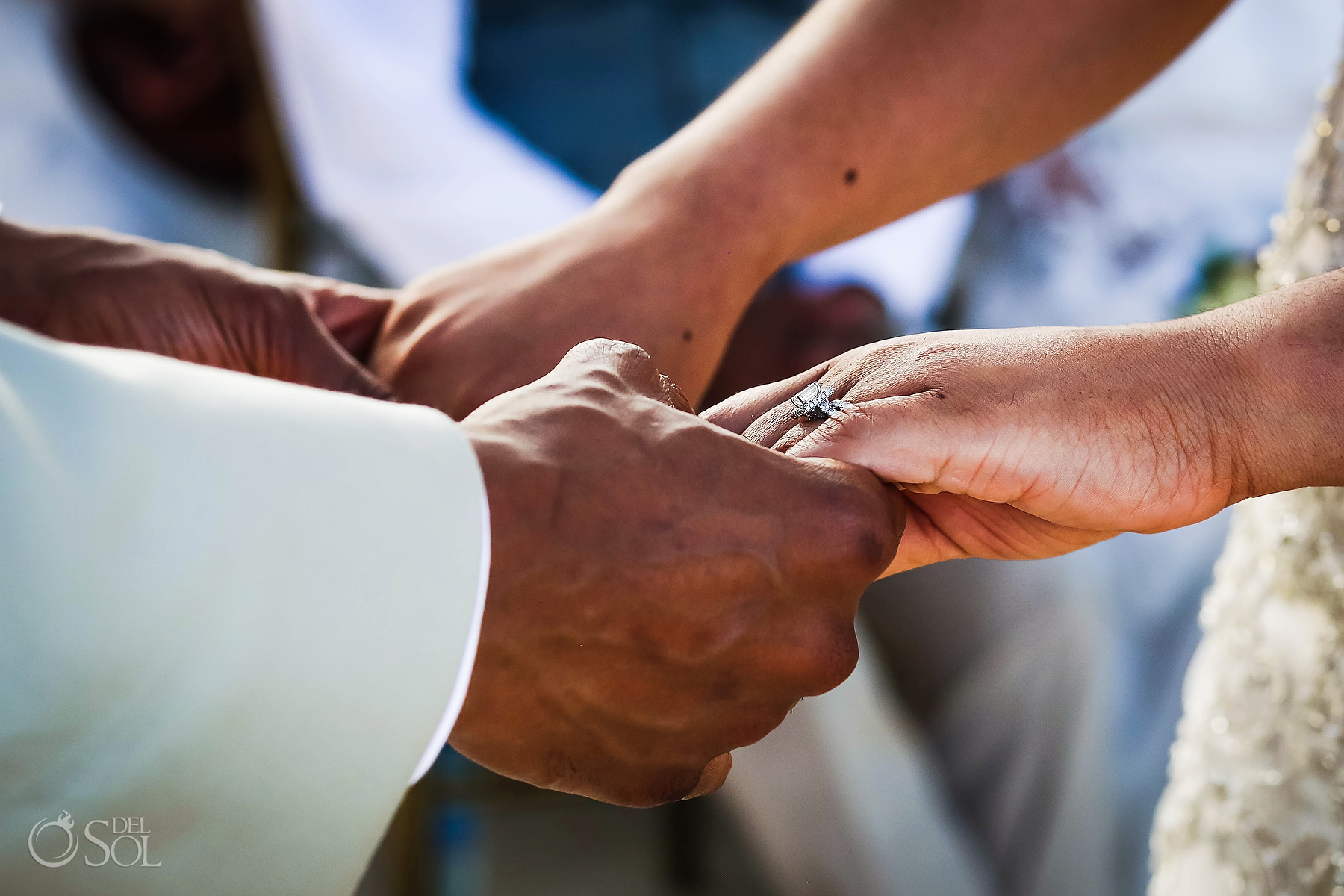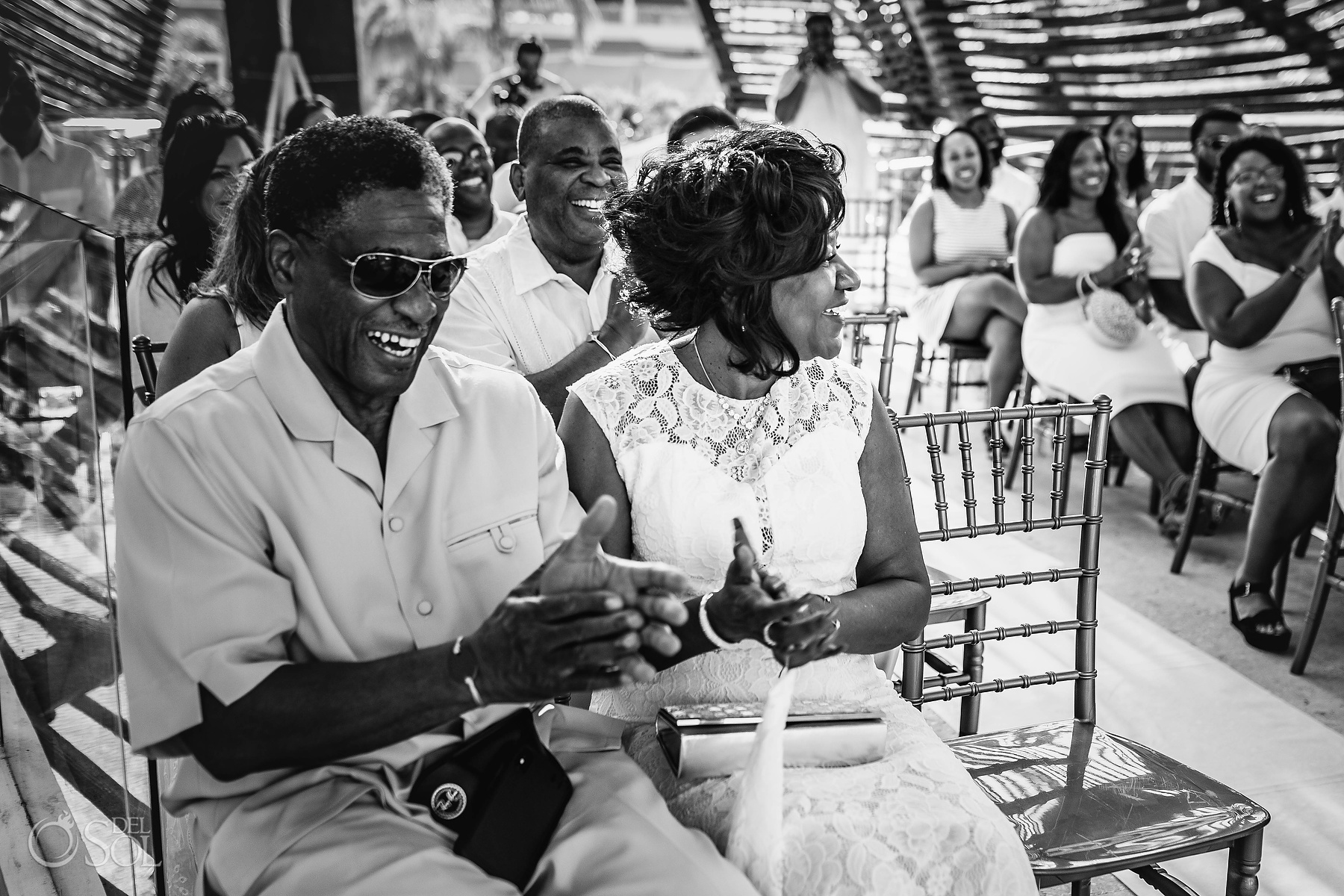 Del Sol: We loved that you had a friend officiating your wedding and had loved ones do readings.
"My mom's poem at the ceremony was amazing. We also really loved all of the speeches at the reception. We felt really loved and encouraged by all of the beautiful words spoken to and about us."
Del Sol: Was there a part of each others' vows that touched you?
"Michael getting choked up was the best part of our vows. He had everyone in tears and it was such a beautiful moment!"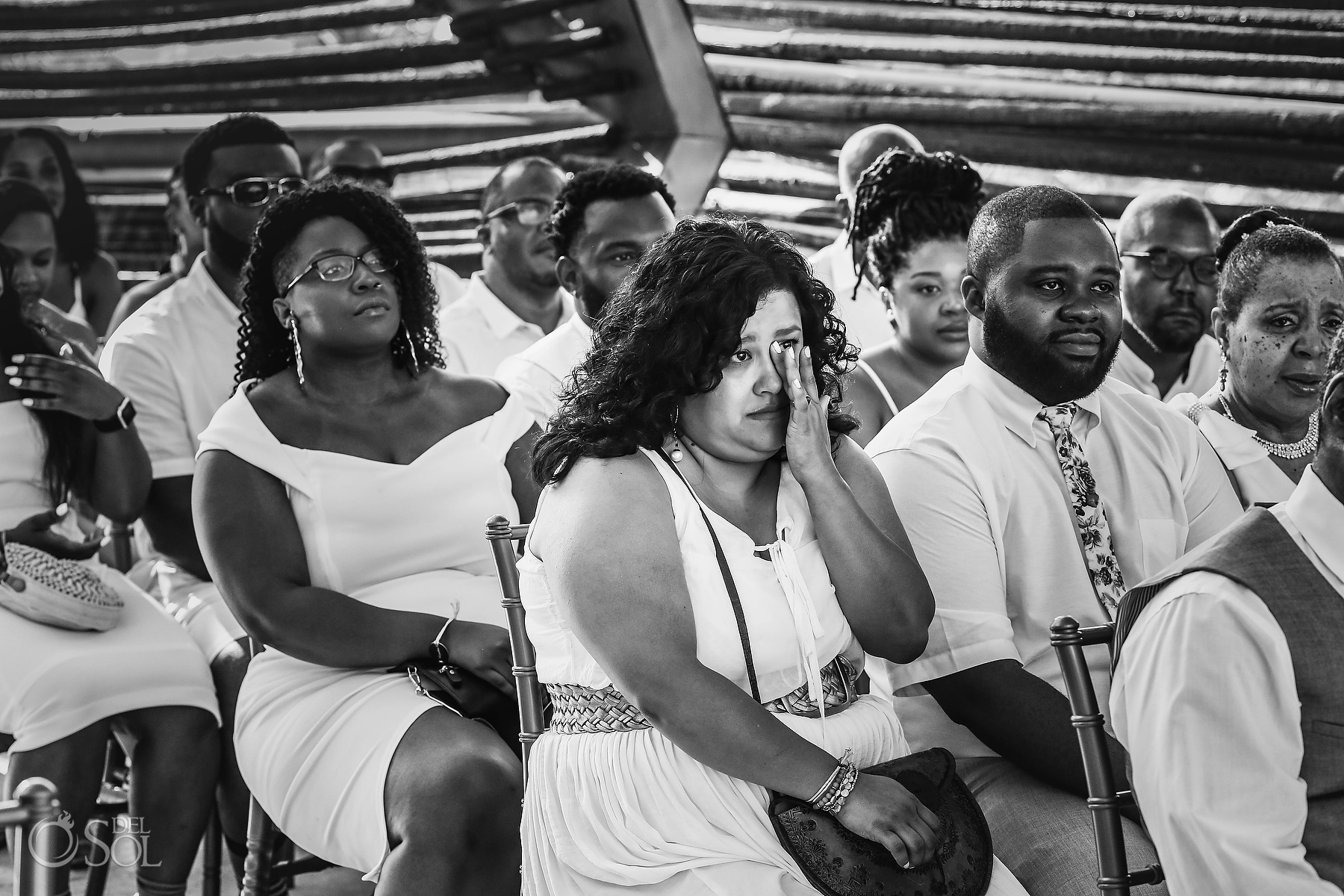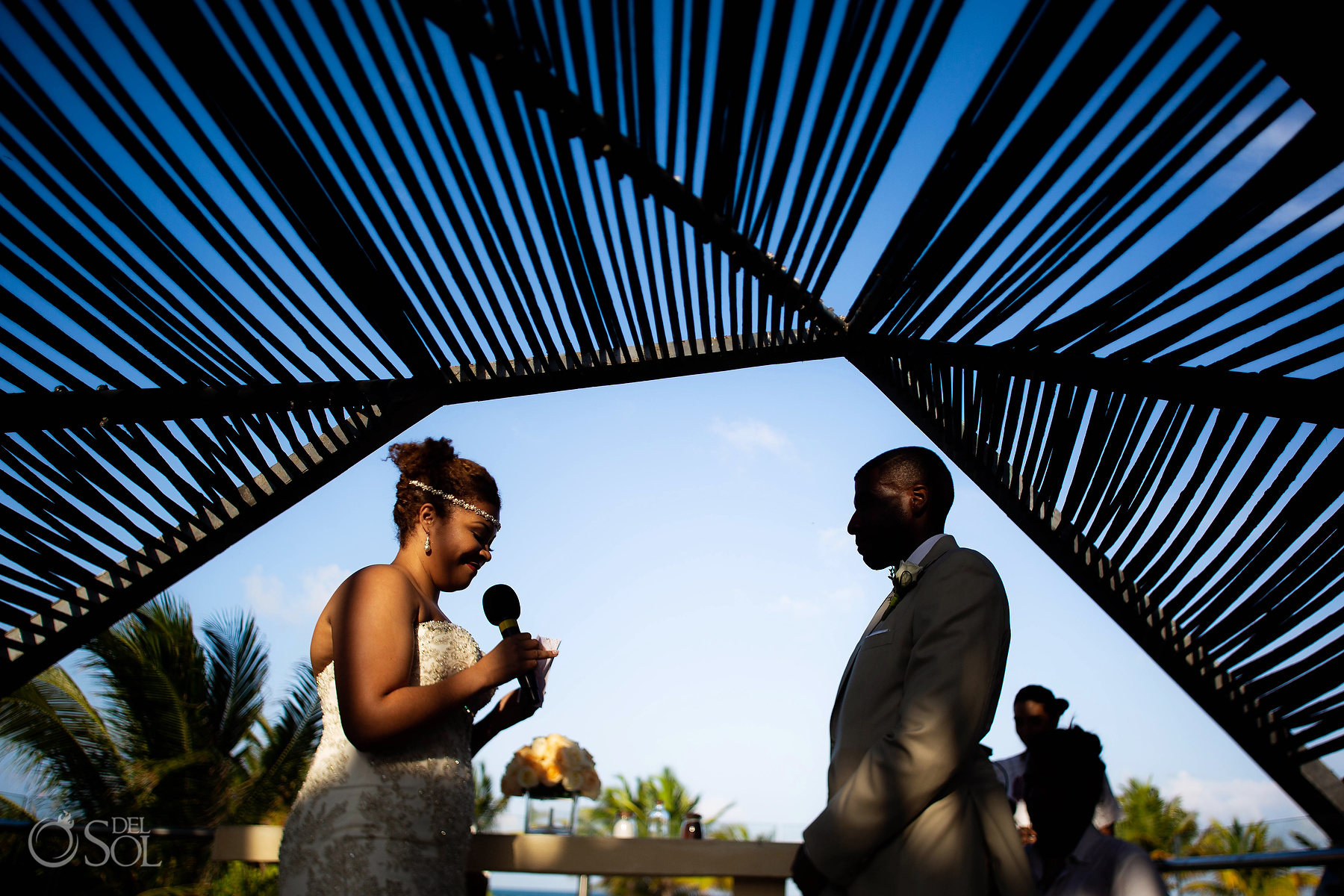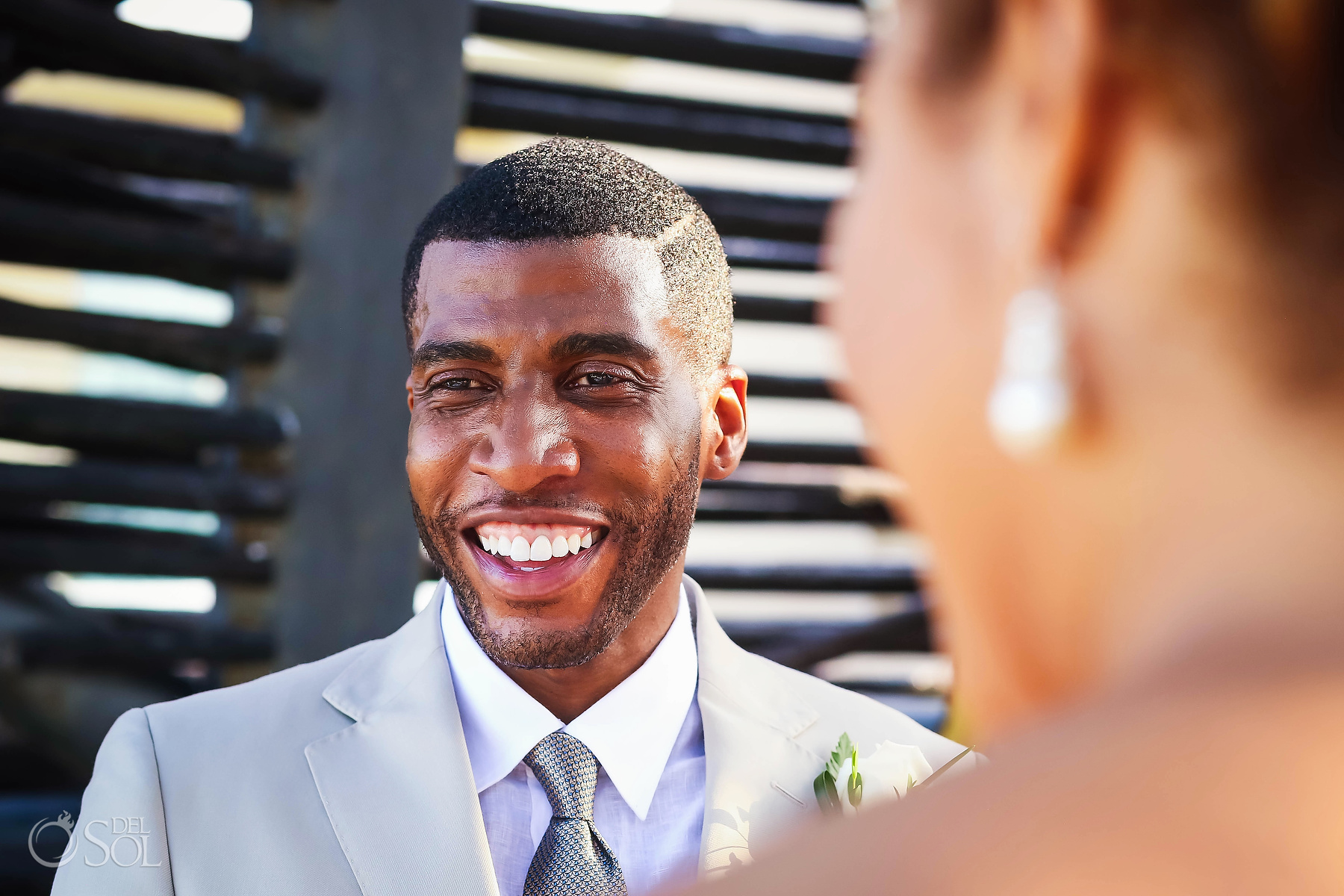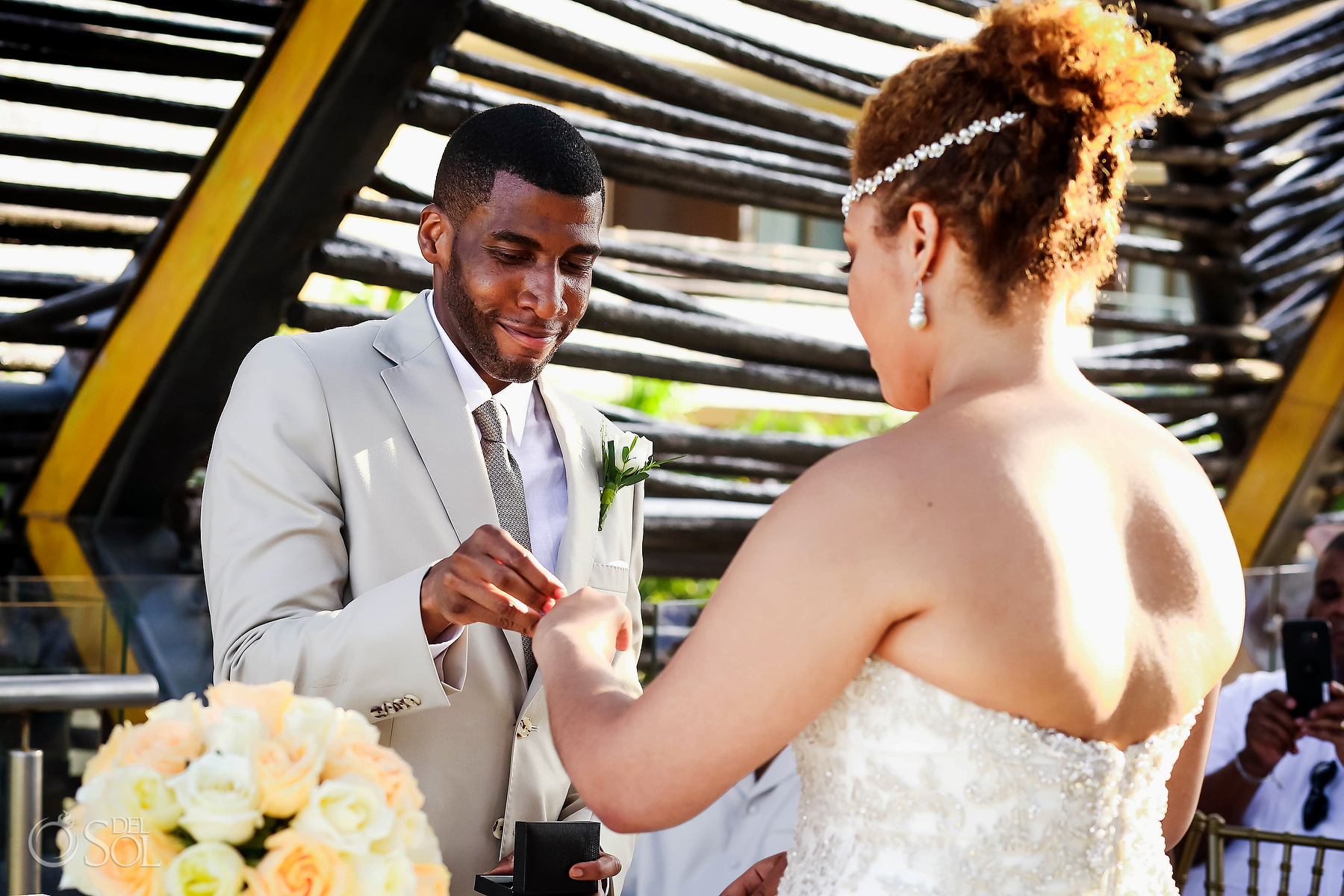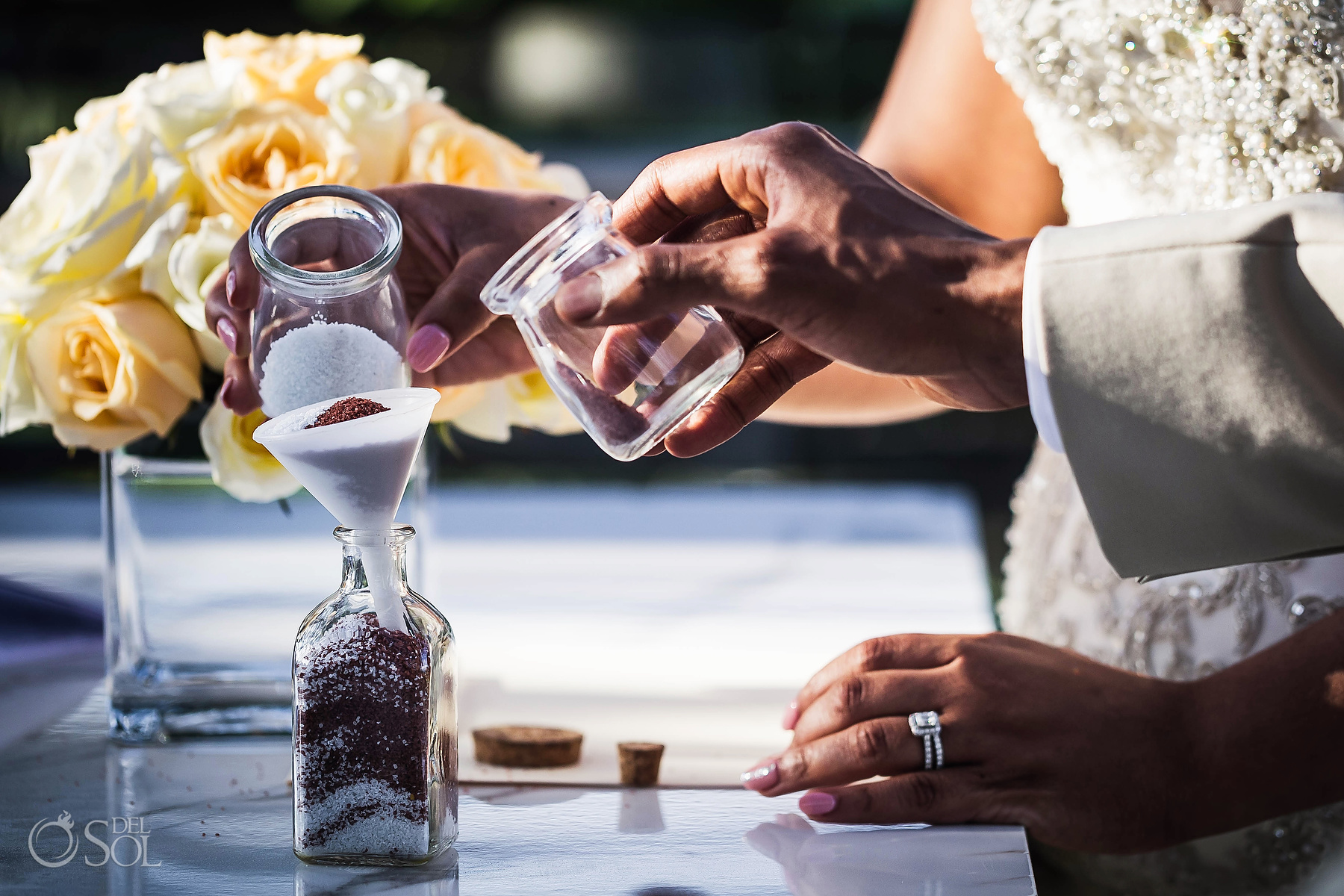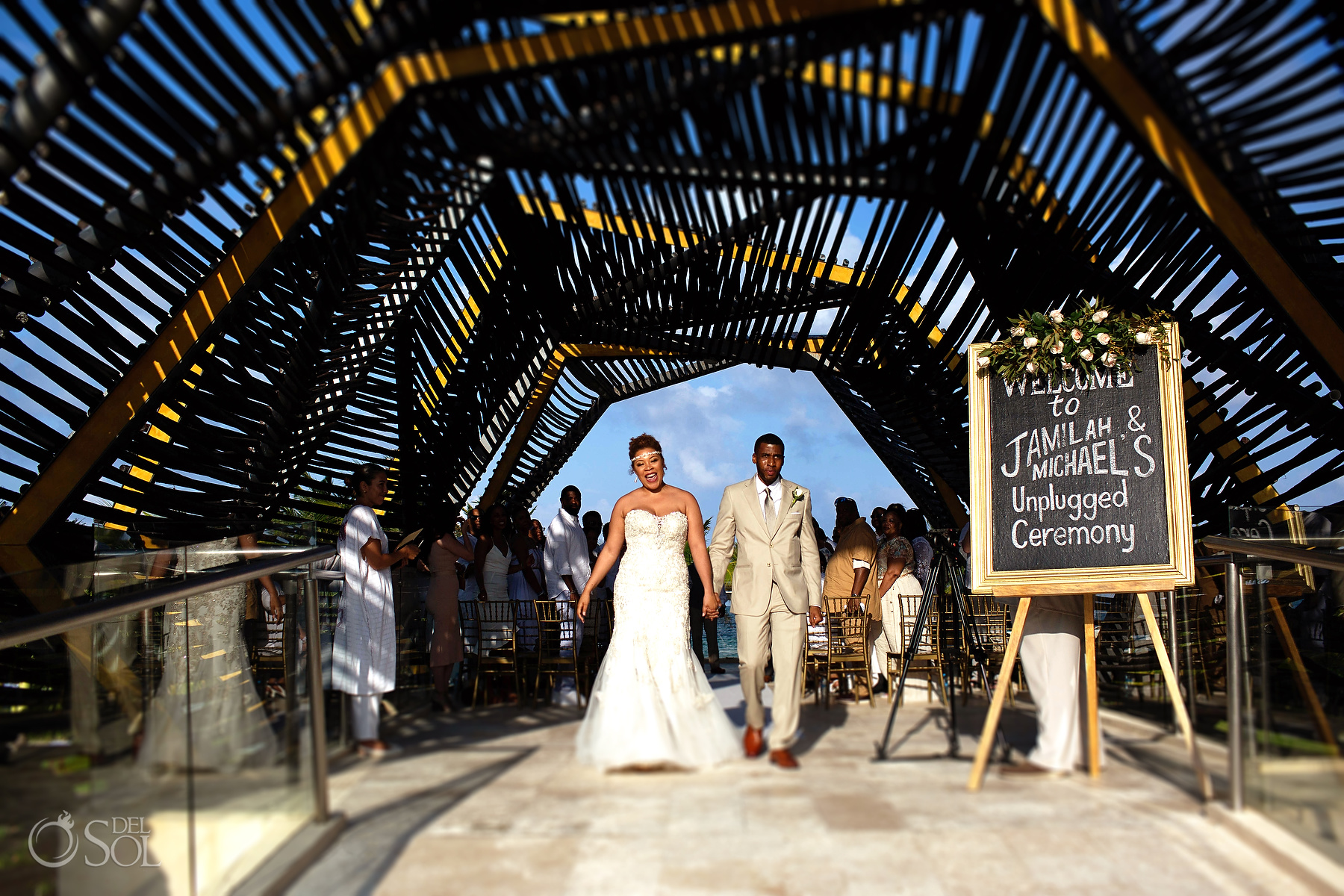 Del Sol: You had an amazing 'unplugged ceremony' that gave your guests the chance to enjoy every moment of it, talk to us about this decision?
"We knew we wanted to invest in our wedding photography because we wanted to have great pictures and videos to share with friends and family who couldn't make it.
"We also wanted everyone at our wedding to be fully present." – Jamilah
"Also, my BIGGEST pet peeve about wedding photos is seeing people on their phones. It drives me crazy!"
Del Sol:  How was your experience with the del Sol team?
"I really enjoyed working with the del Sol team. Sol was amazing and made me feel very comfortable."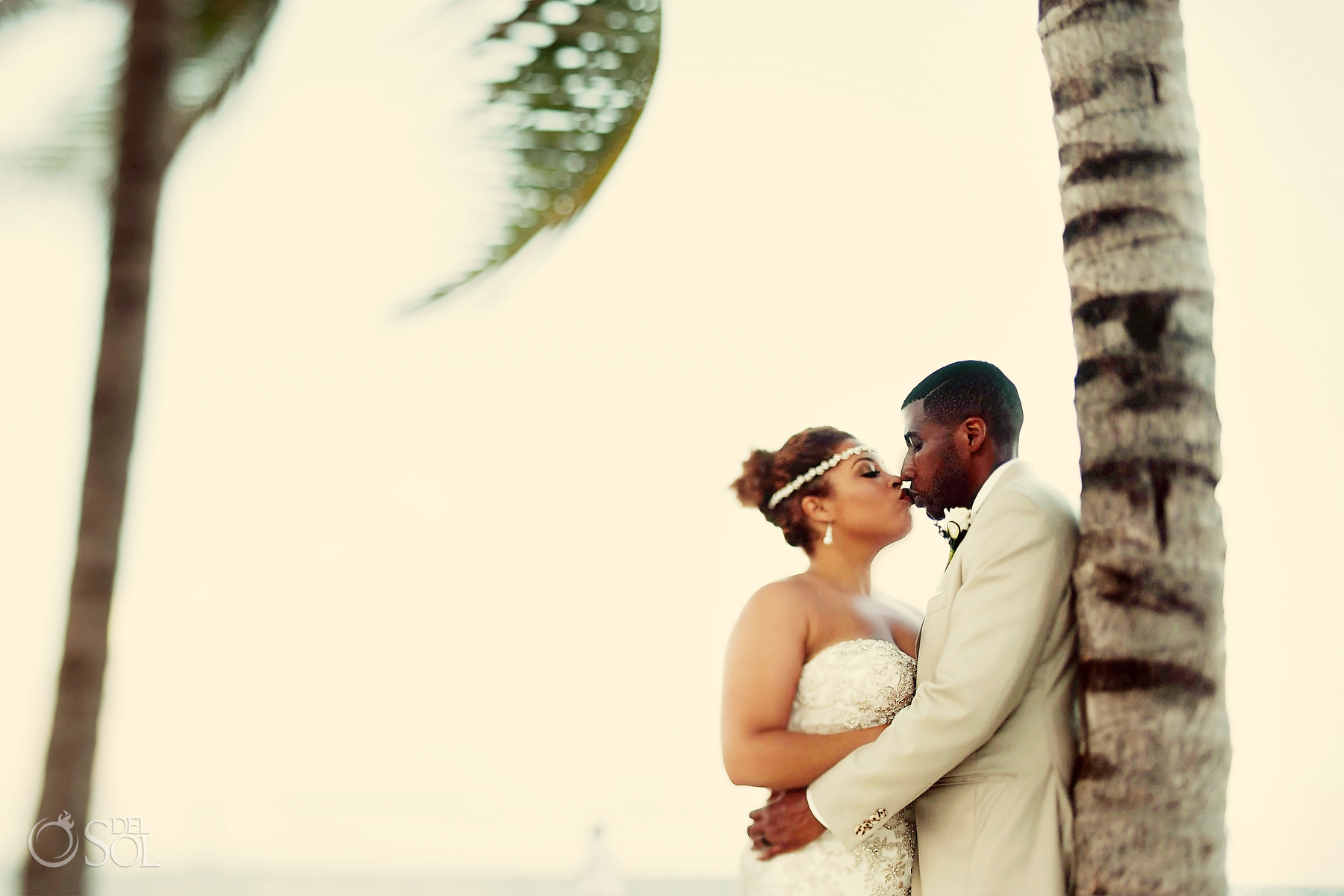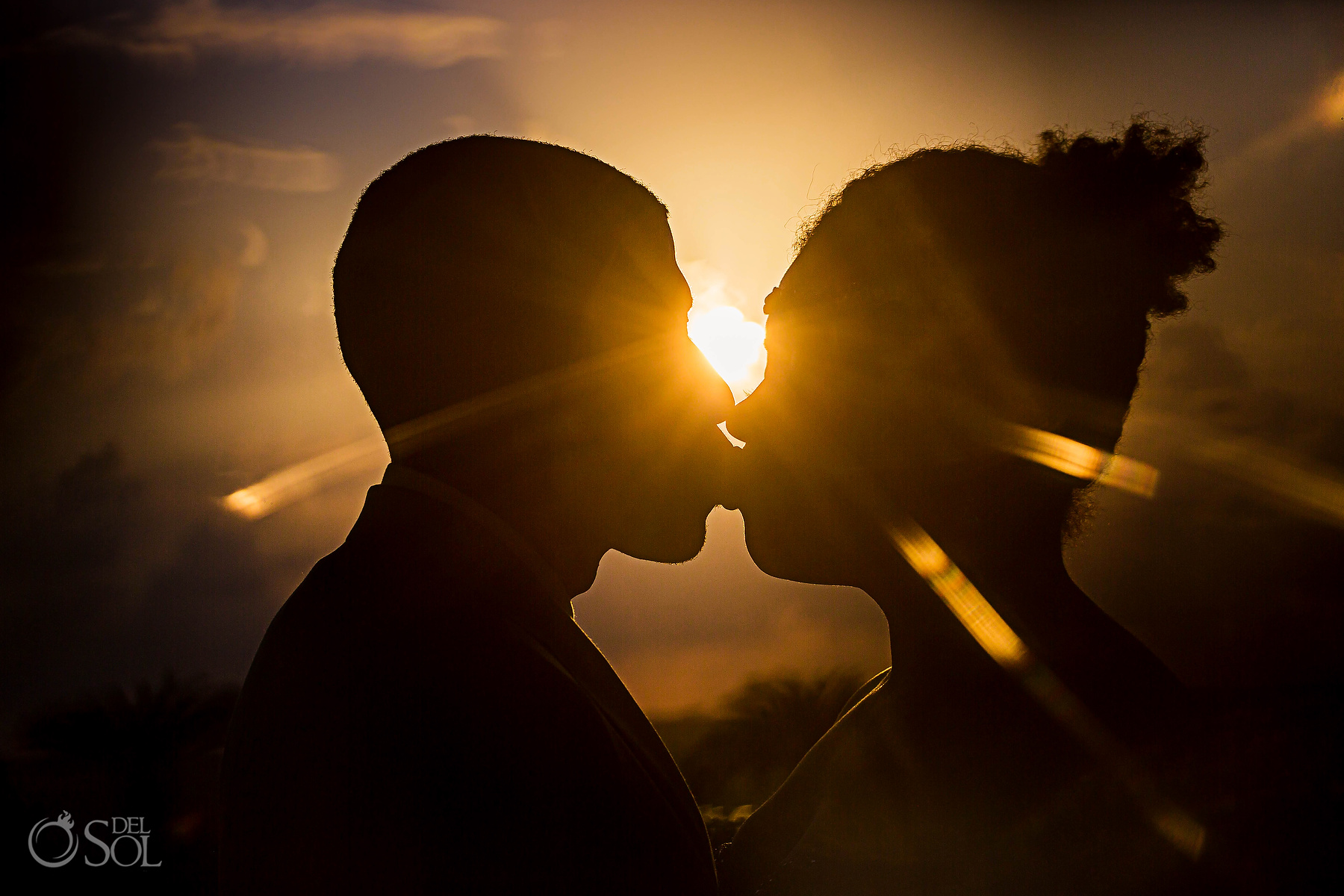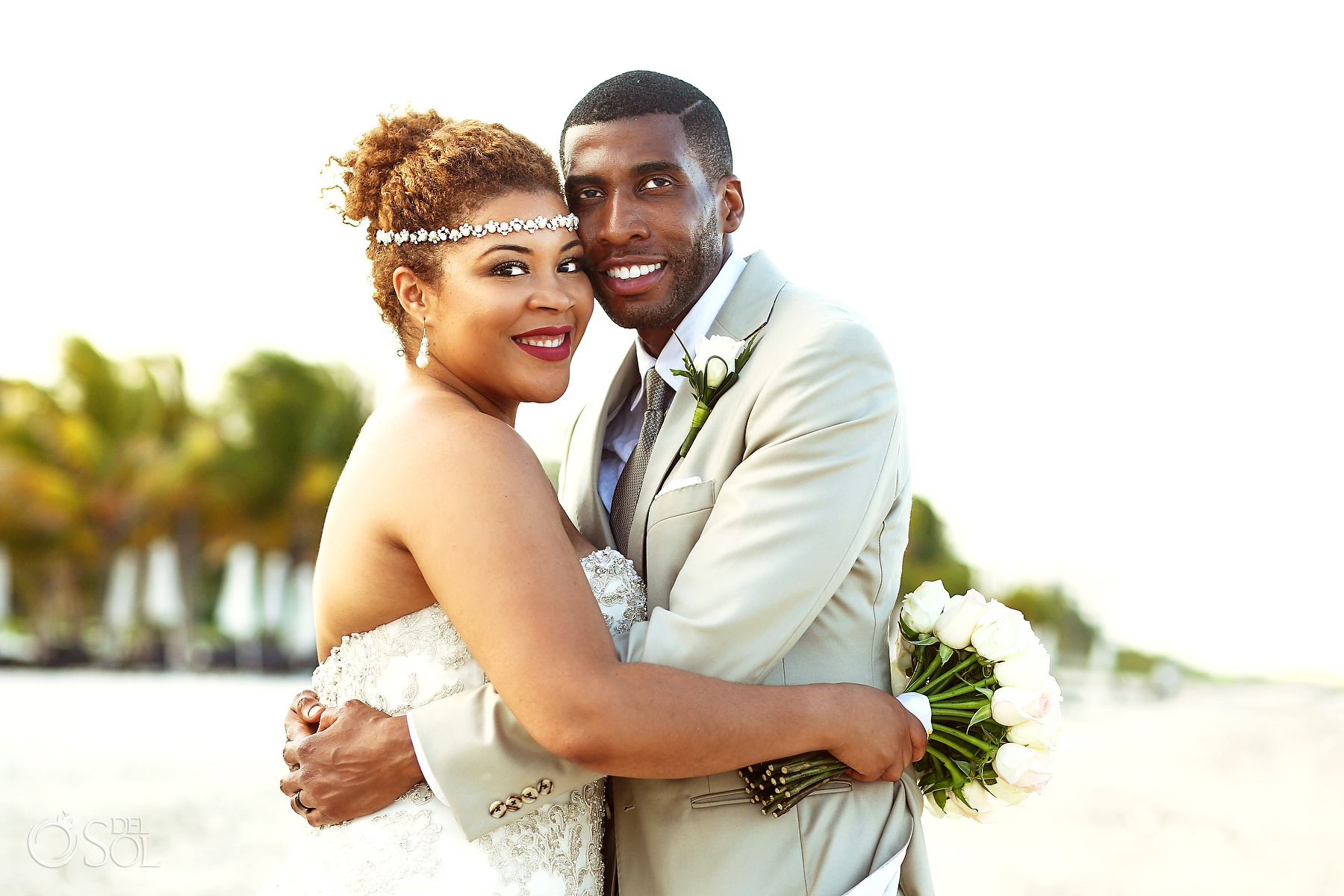 Del Sol: Jamilah – could you share some words about your love story?
"It goes without saying that I love Michael–from the bottom of my heart. He quite literally changed my life and I'm a healthier, happier person because of him." – Jamilah
"I'm propelled by his faith in me and his positive outlook on life. He ALWAYS believes that everything will work itself out. And, he's always right. But, don't tell him I said that! He's just so smart, kind and handsome!"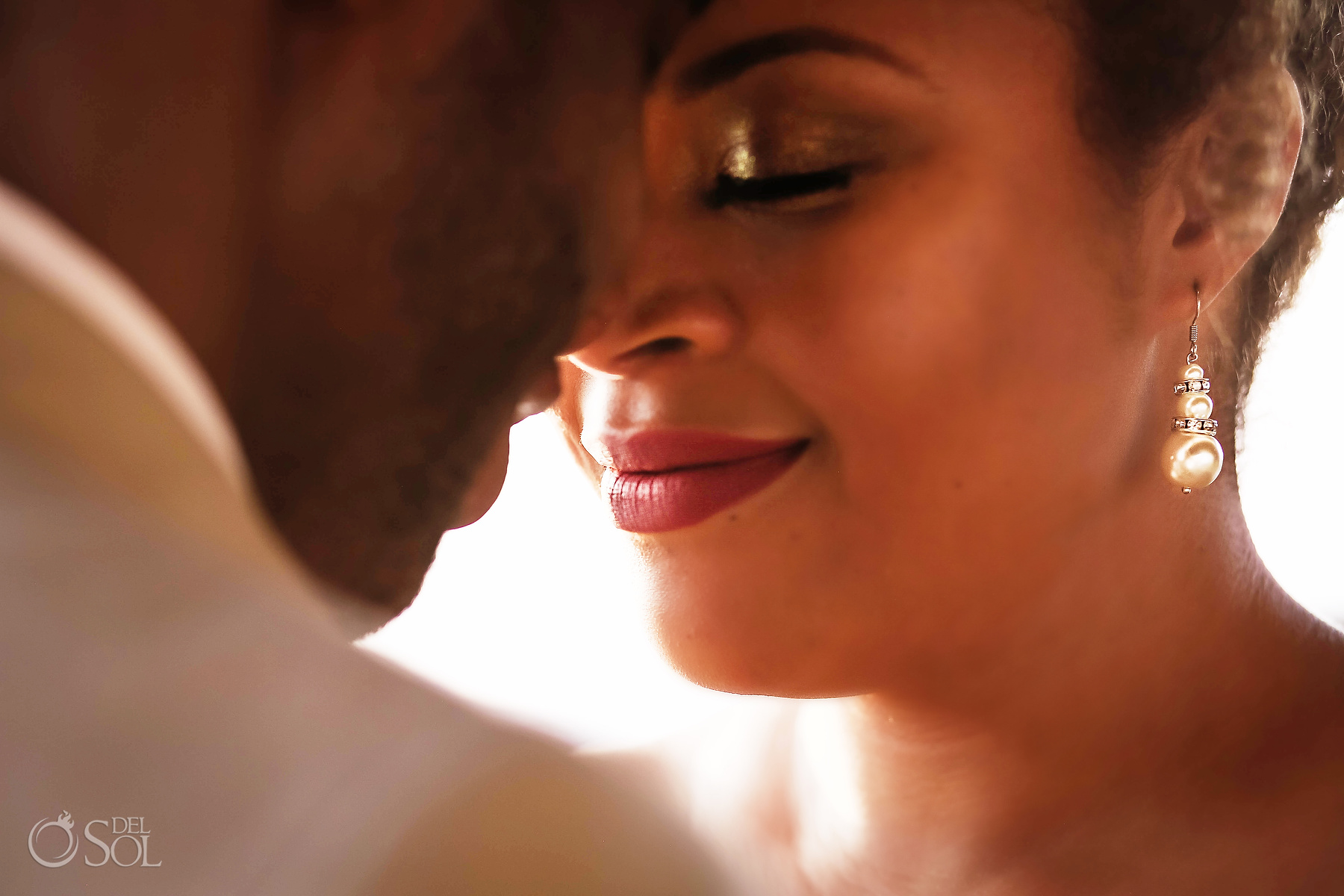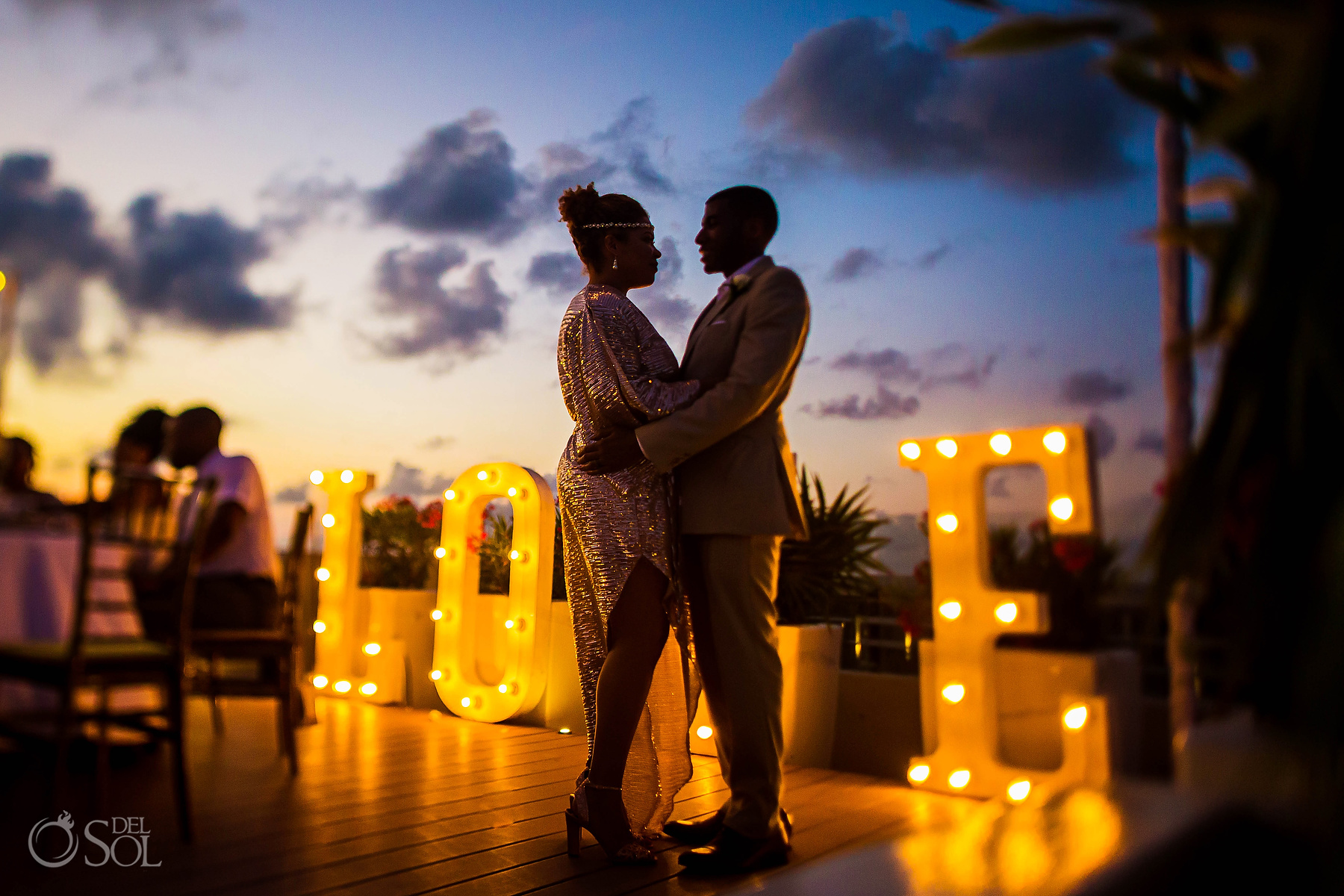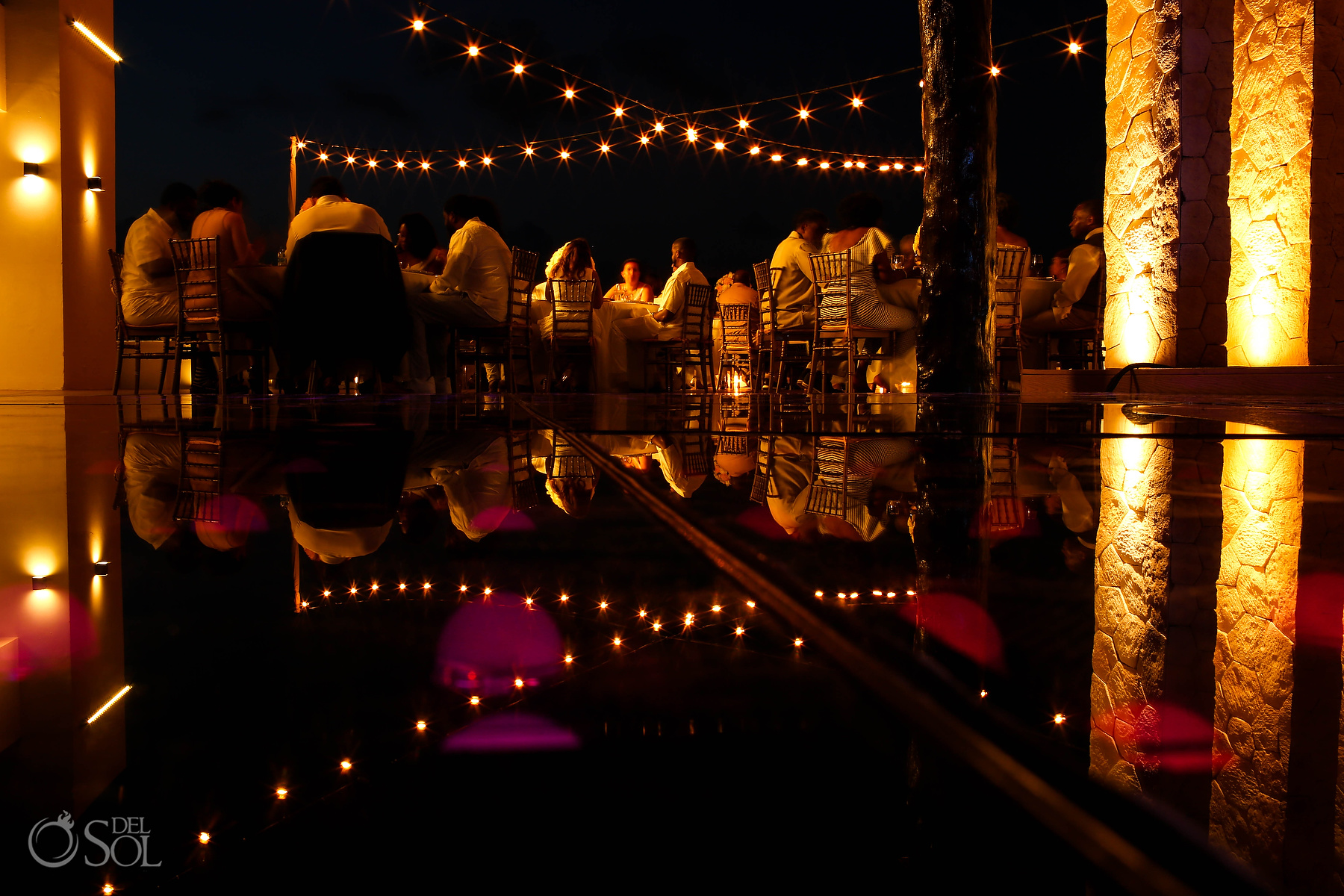 Del Sol: Michael, tell us about how you feel about Jamilah!
"Jamilah means "beautiful" in Arabic and her parents could not have chosen a more befitting name. She is beautiful both inside and out, with a kind, sweet and supportive spirit. And she is also a good cook! I believe in her sometimes more than she does herself because I see greatness in her. She is my travel partner, my workout partner, my sometimes stylist and now my soon to be wife."
"I am very excited about our future together and planning out our next adventures across the globe." – Michael