Guanacaste Costa Rica Wedding
Mandy + Aaron
Del Sol Photography is most known for documenting and designing epic experience in Mexico. HOWEVER – we also travel the world! So when Mandy reached out asking if Sol would photograph her Guanacaste Costa Rica wedding we jumped at the opportunity.
For information about planning your travel and room blocks for a wedding Guanacaste Costa Rica, contact us. Del Sol Travels is the sister company to del Sol Photography.

Mandy owns her own event and wedding management company in the UK: Mango Pie. It's always a huge compliment when other wedding and event professionals choose Del Sol to document their own weddings. Del Sol co-founder Sol Tamargo flew out to join Mandy, Aaron and their wedding group at the the Sueño del Mar B&B in Playa Langosta, Tamarindo for 3 days of celebrations. We asked Sol to share her reflections on their amazing wedding day.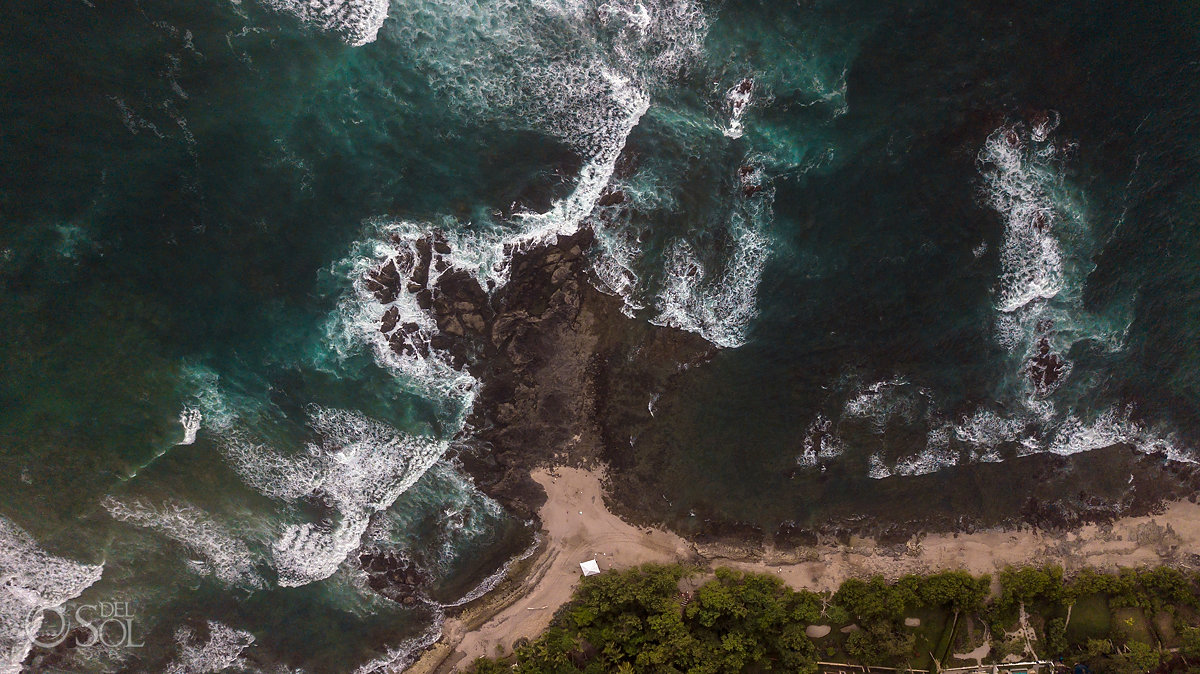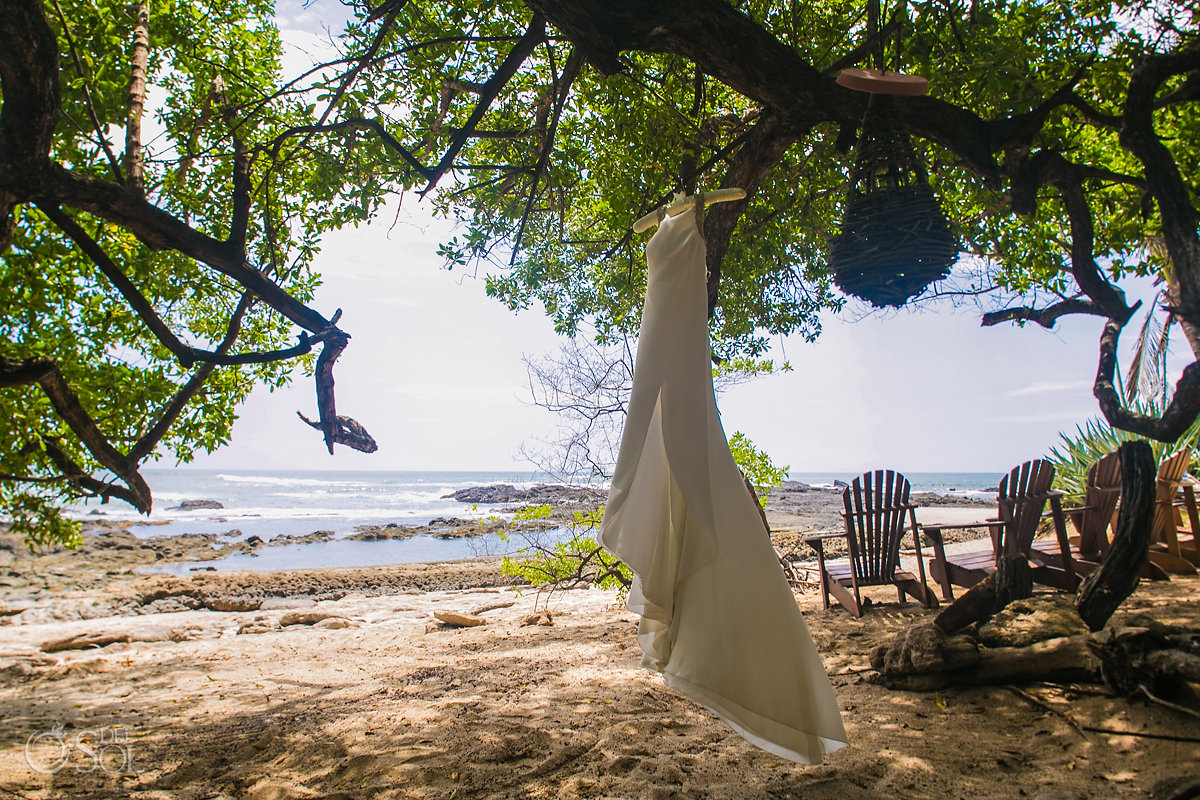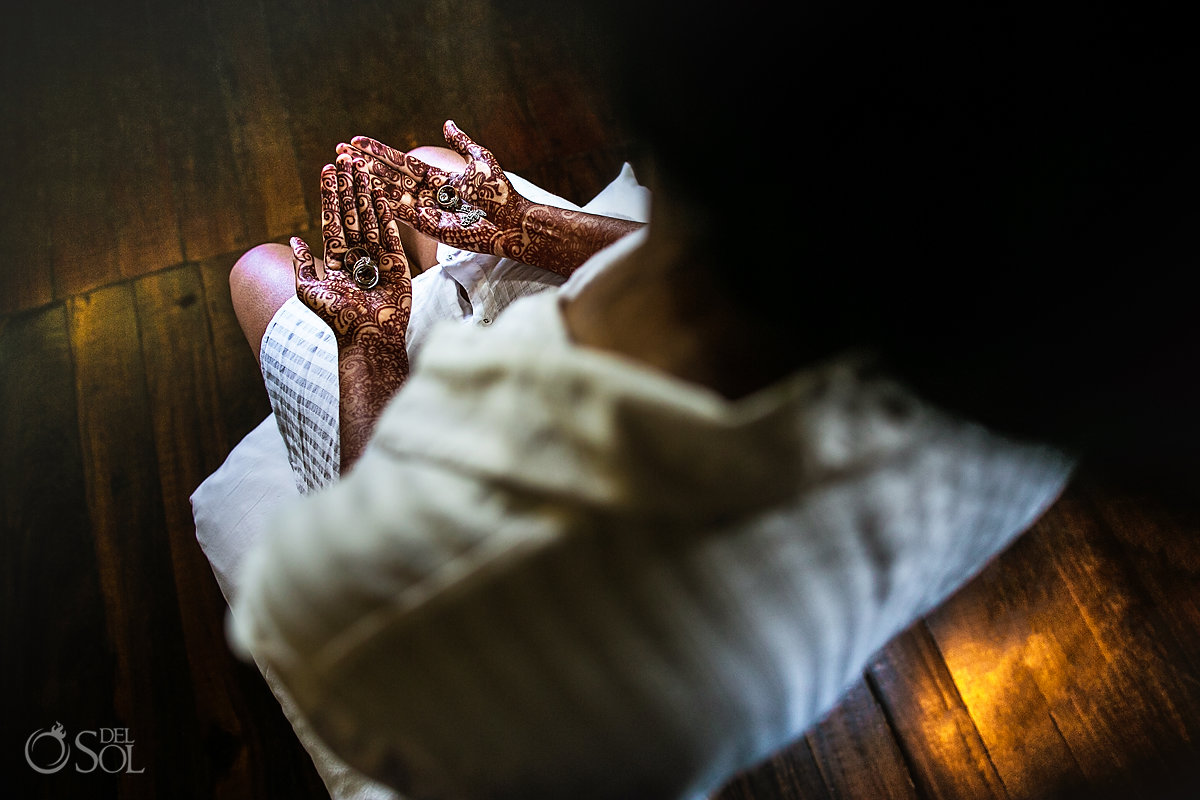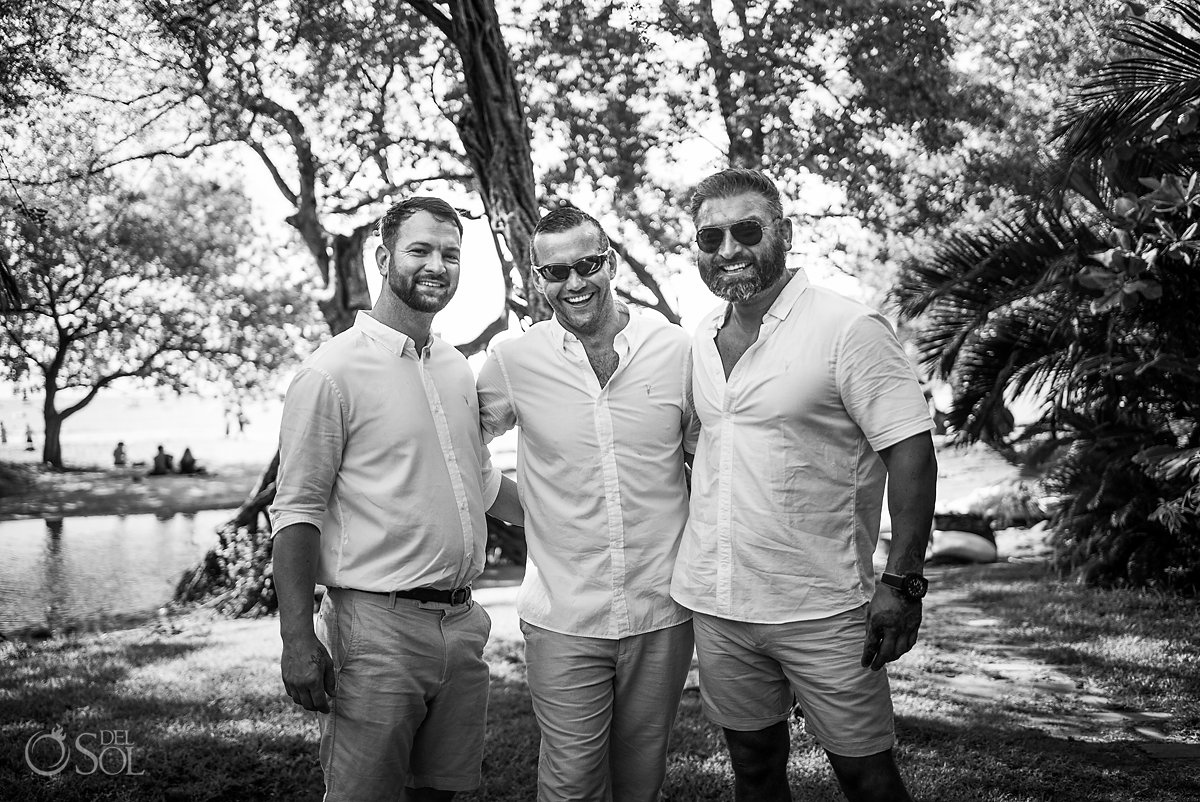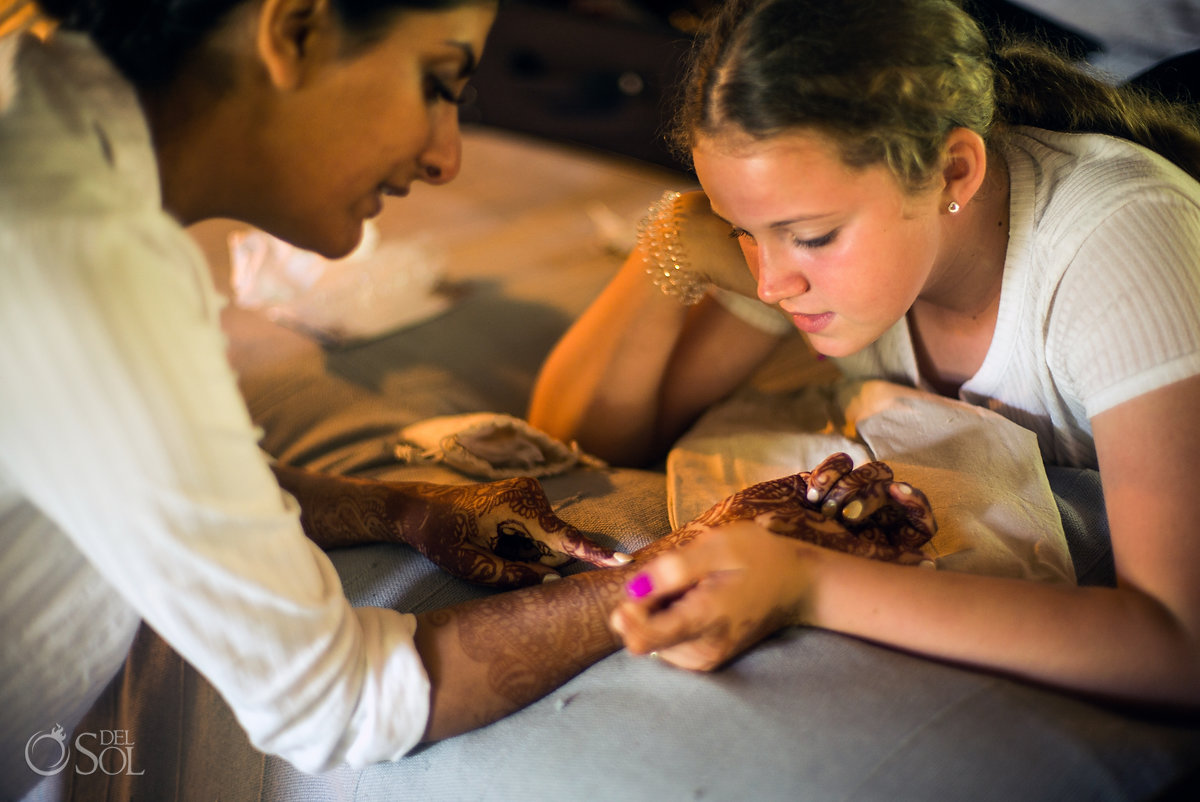 Del Sol: Costa Rica – WOW!! Tell us a little bit about how you and Mandy and Aaron connected and how you ended up in Costa Rica!
"The Universe and Google magic connected me with Mandy and Aaron!"
"When they were researching their Guanacaste Costa Rica wedding they found the Del Sol blog. Next thing you know we were all talking #TravelForLove!"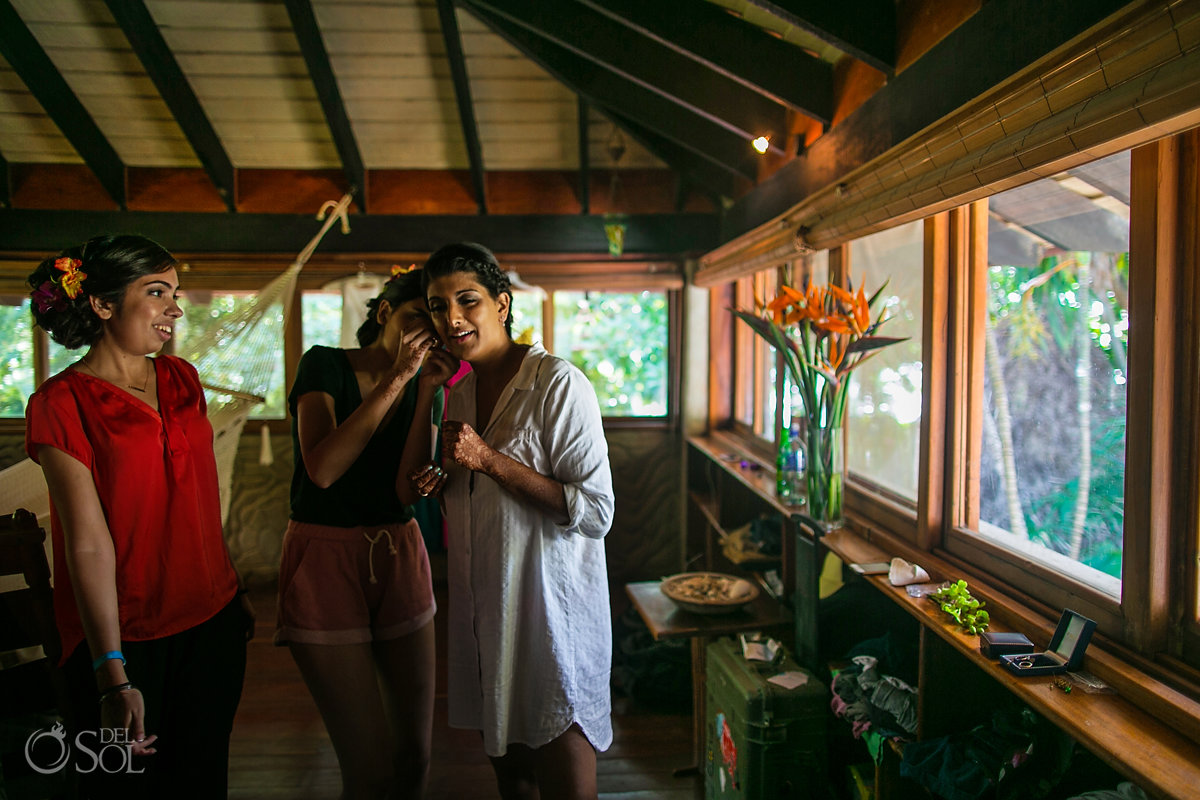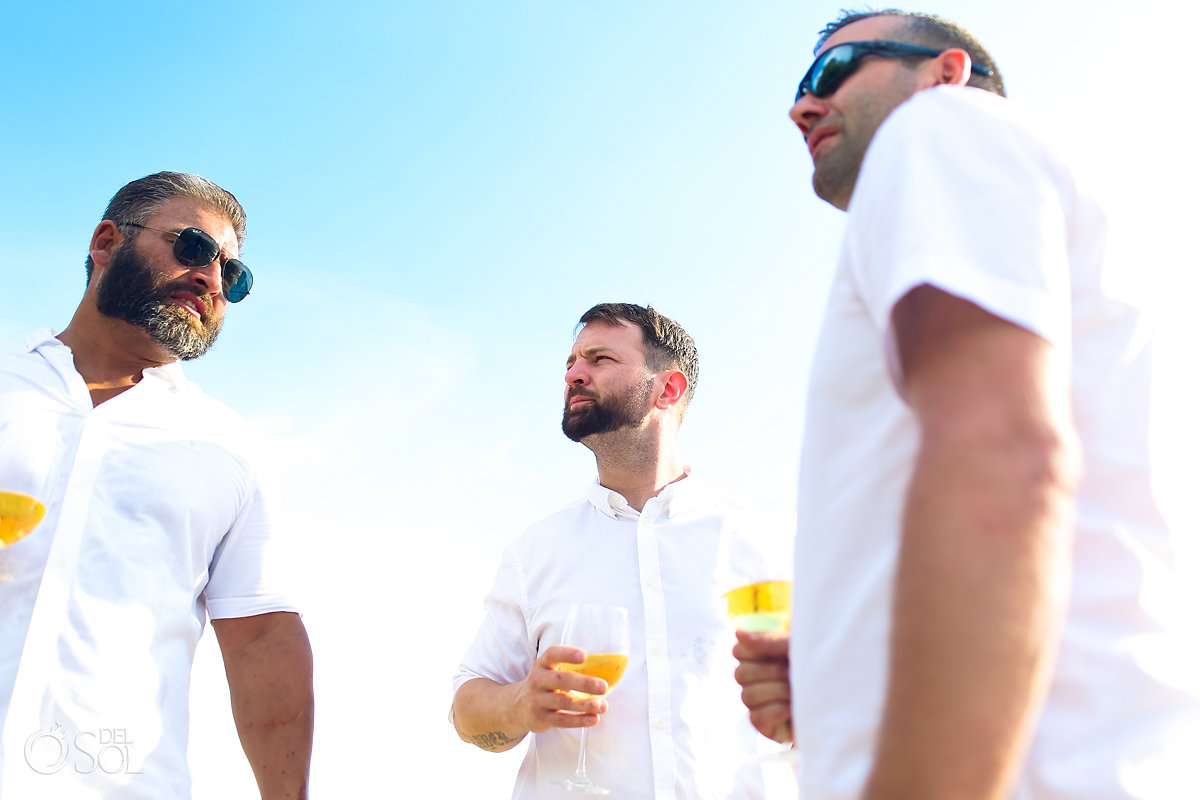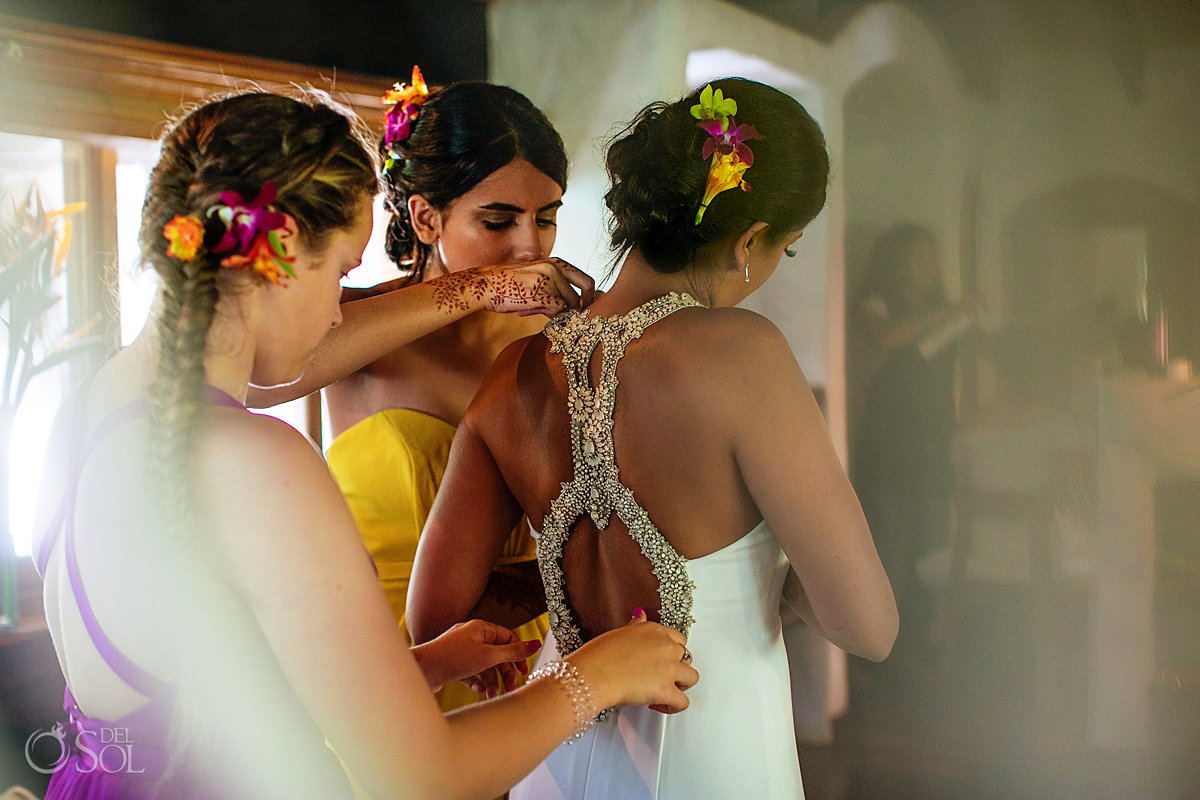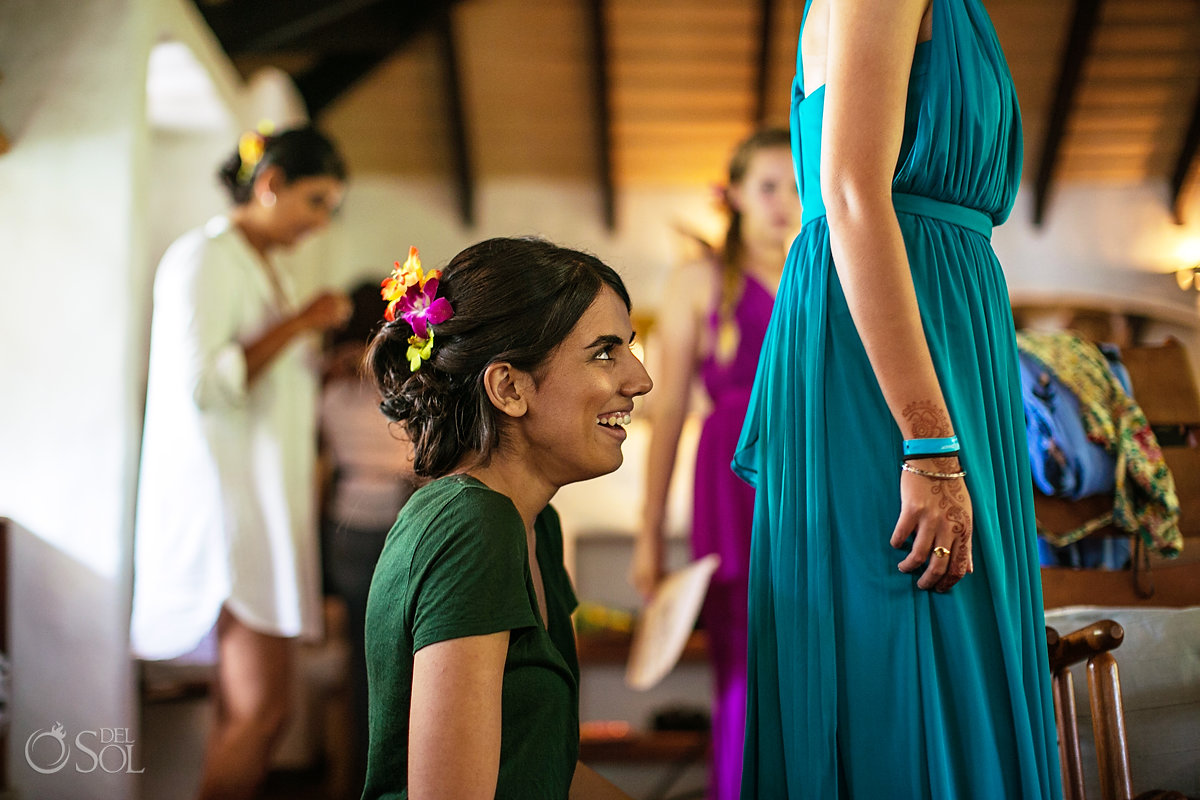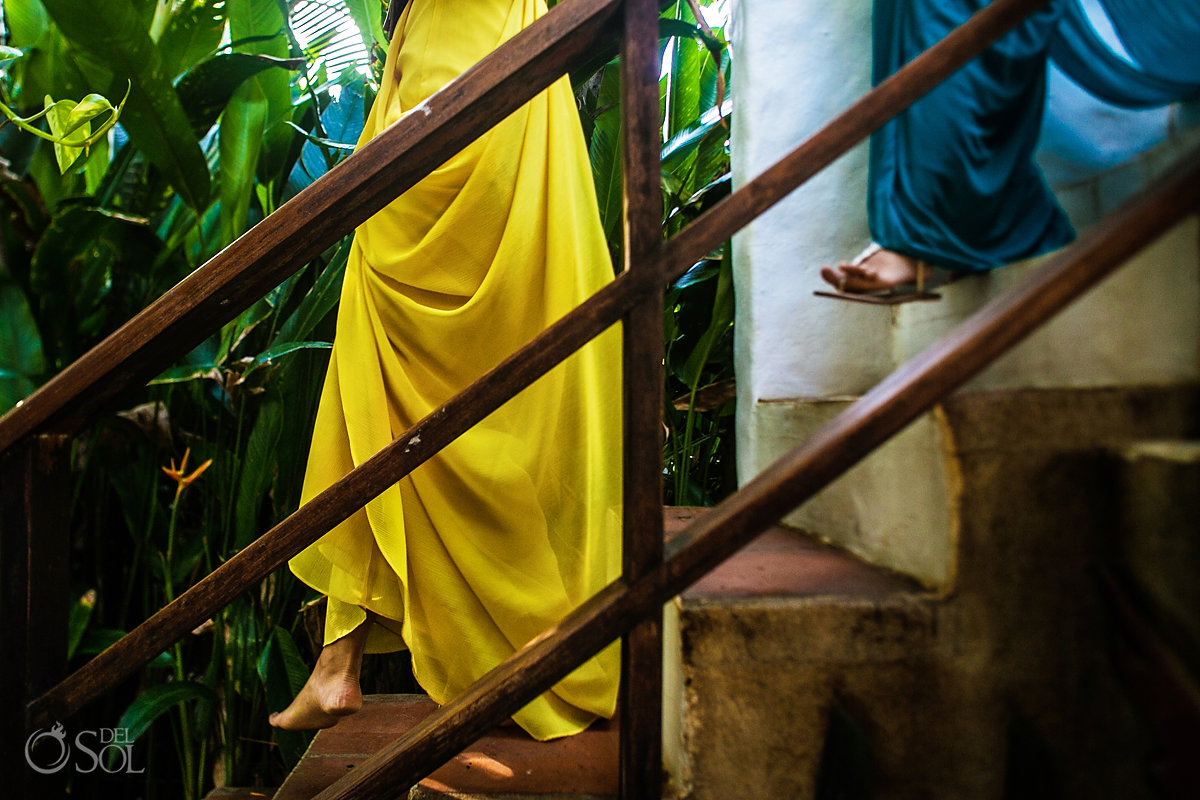 Del Sol: The venue for Mandy and Aaron's Guanacaste Costa Rica wedding was the Sueño del Mar B&B in Playa Langosta, Tamarindo. What were your impressions?
"Starting with the name: Sueño del Mar or Dream of the Sea, I loved the place! The wedding venue was really a family home turned into a B&B. That means the ambience is very intimate and the rooms are gorgeous. The whole property is surrounded by lush vegetation and the ocean in front is dramatically magical. All the staff was lovely and felt like home."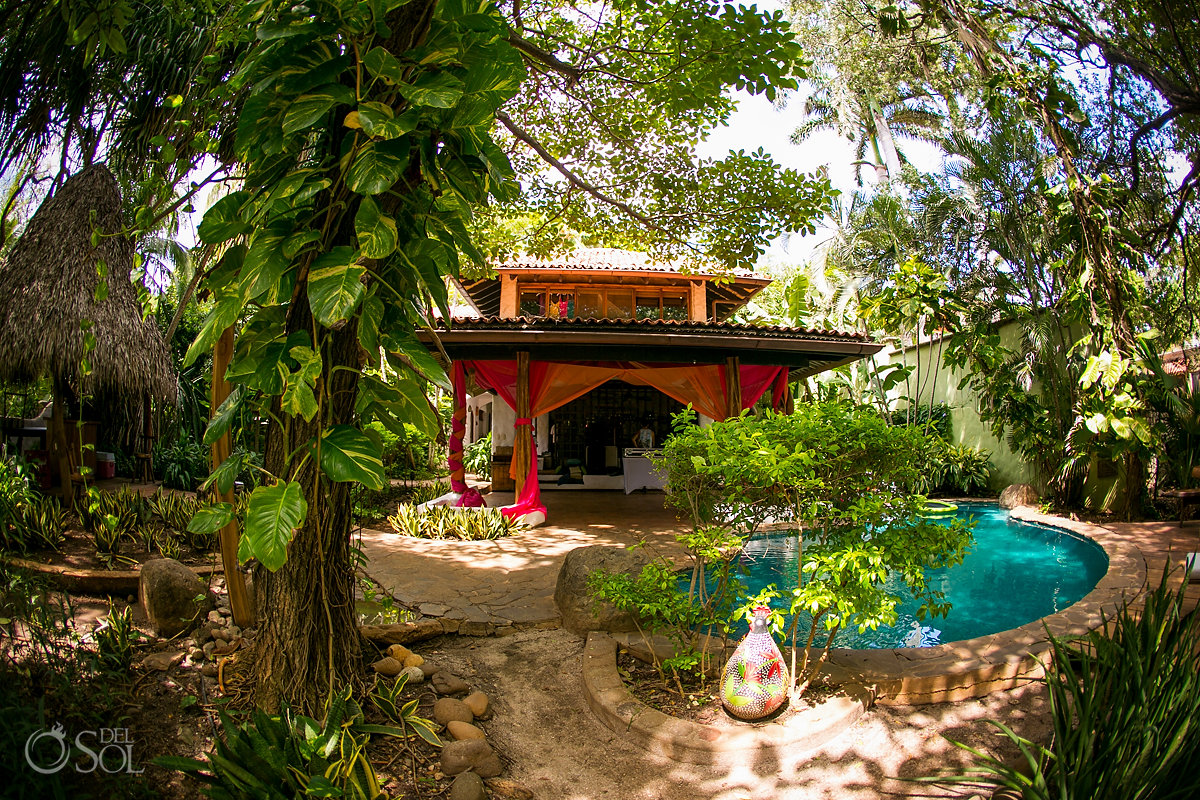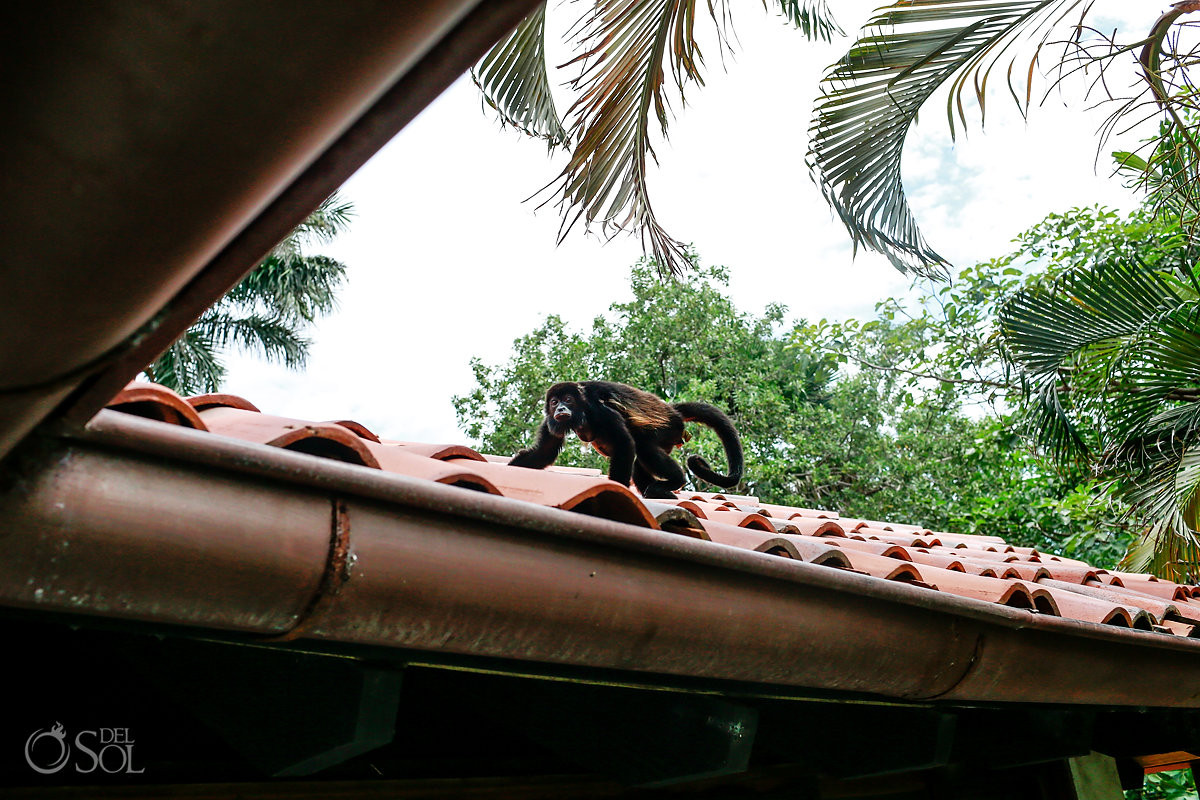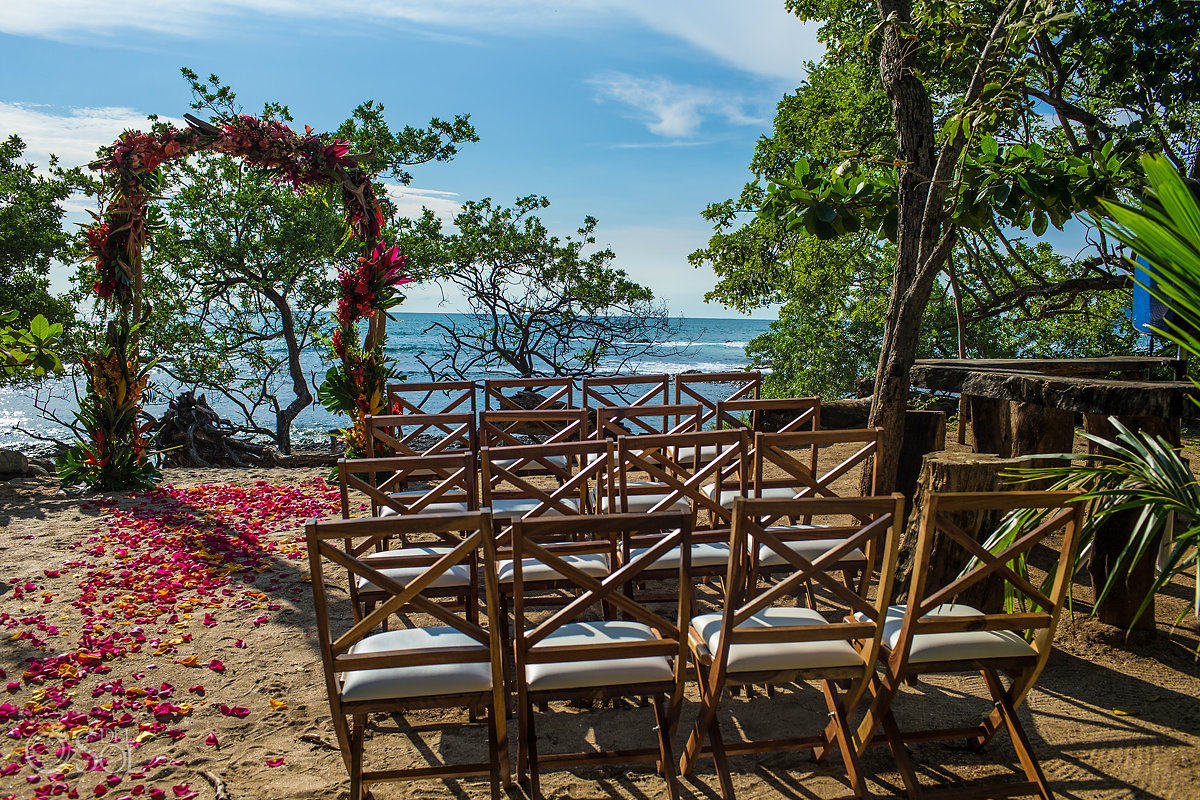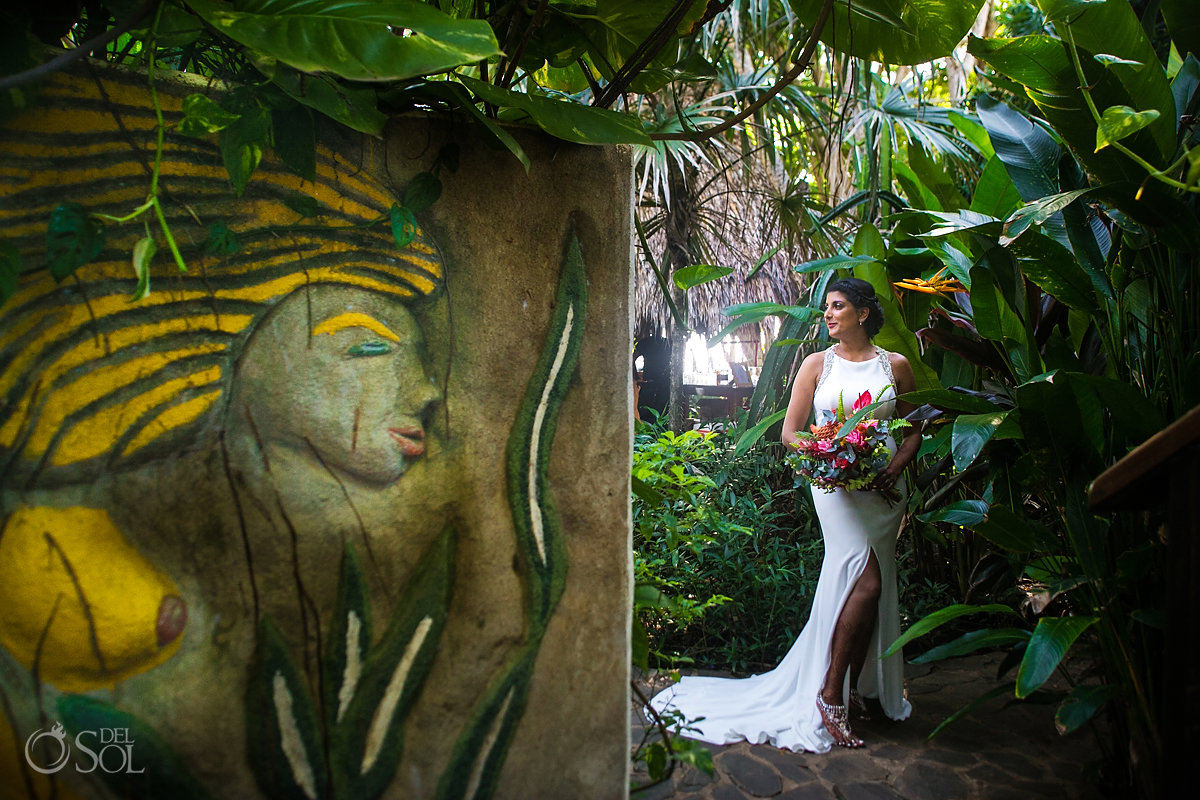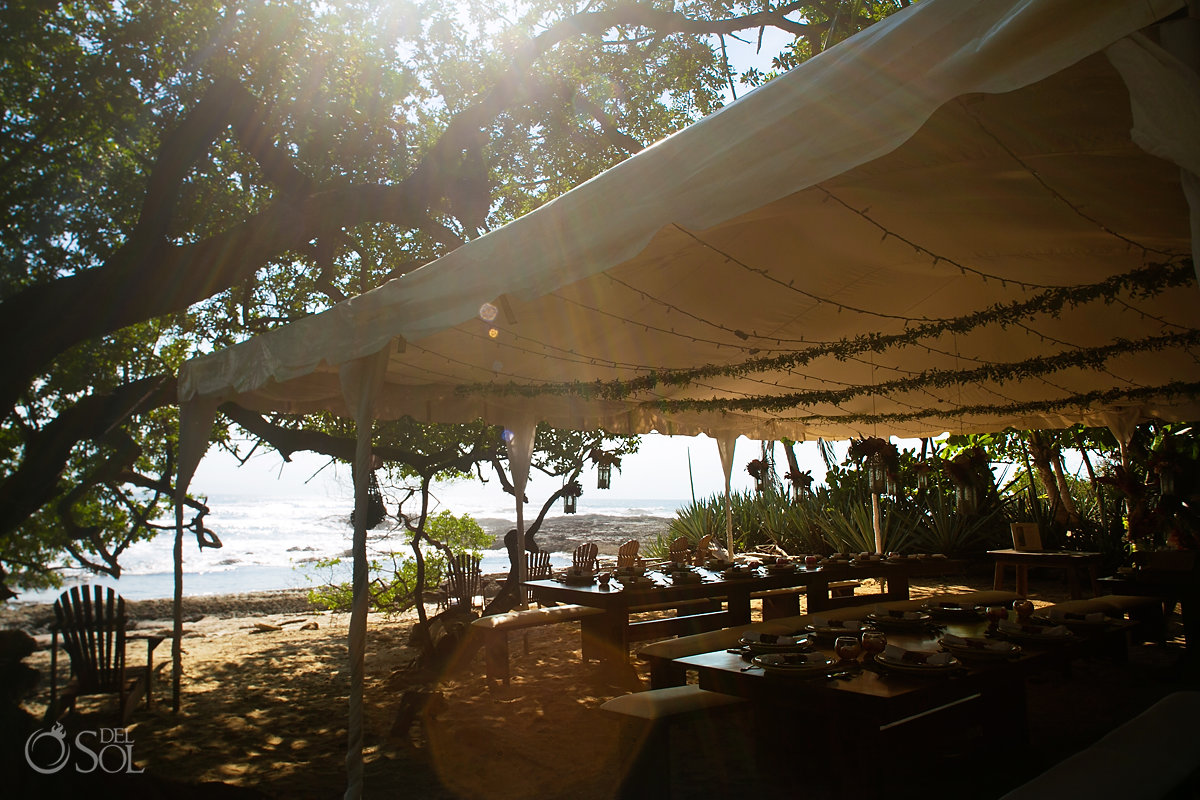 Del Sol: Mandi and Aaron's wedding was multicultural. We love the mix of henna and Bani Thani traditional Indian jewelry with a white wedding dress.
"Indian brides are the perfect combination of beauty and culture."
"Mandy payed respects to her heritage with a Mendhi party the day before the wedding. Her ankle jewelry is very feminine and present in almost any Hindu bride and her friends all looked gorgeous wearing bright happy colors, a totally awesome, Hindu color palette."
"The other traditional thing was food!! They had delicious Indian food for that day that I enjoyed too."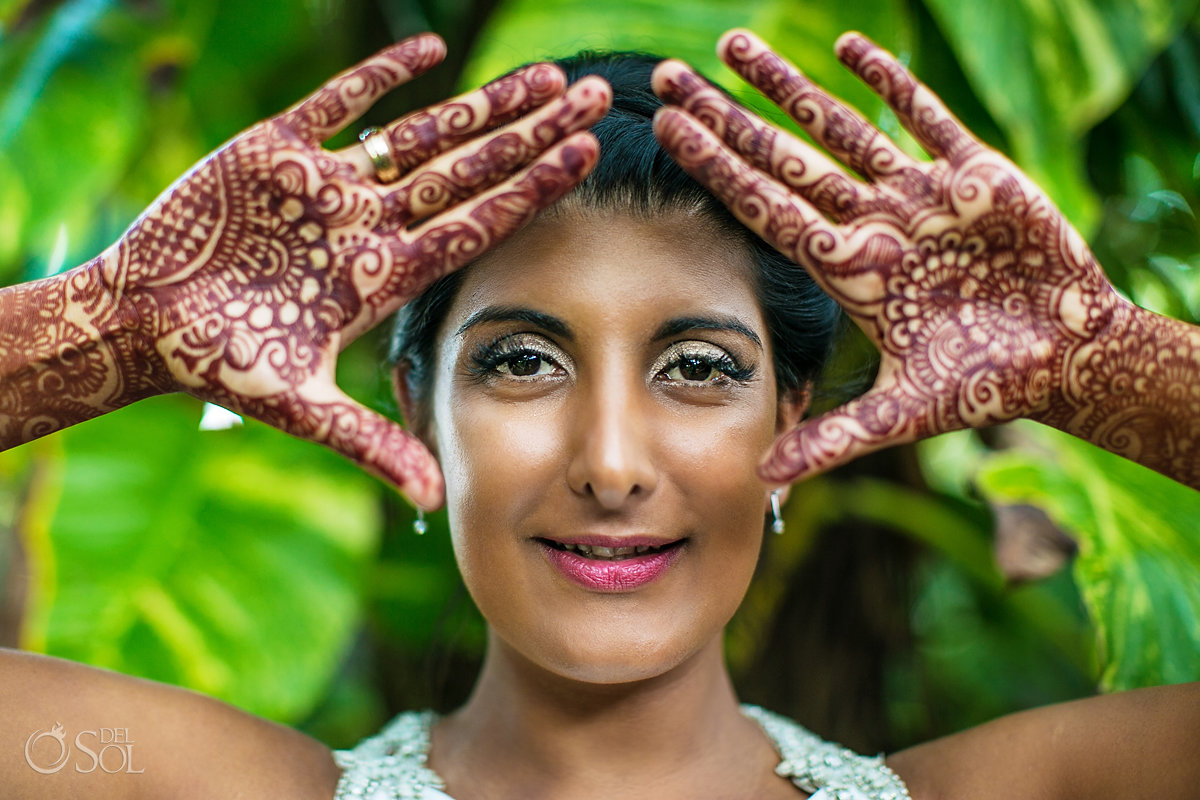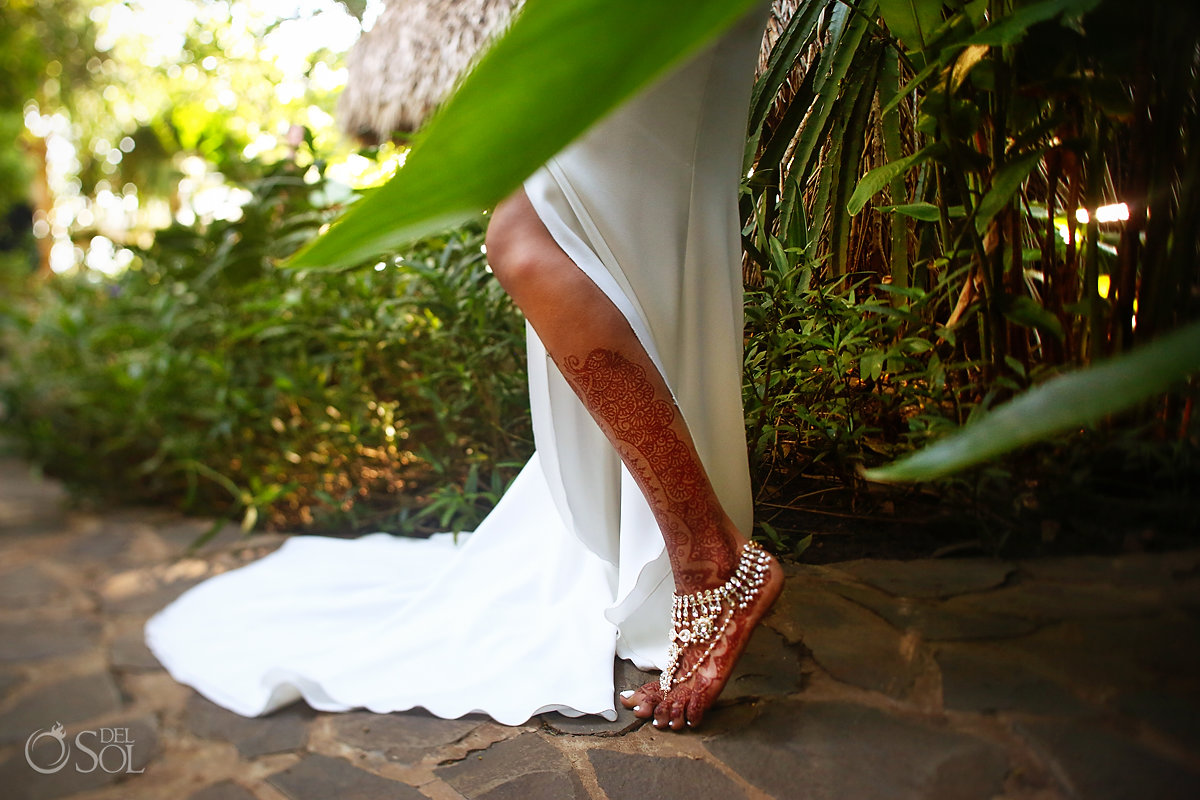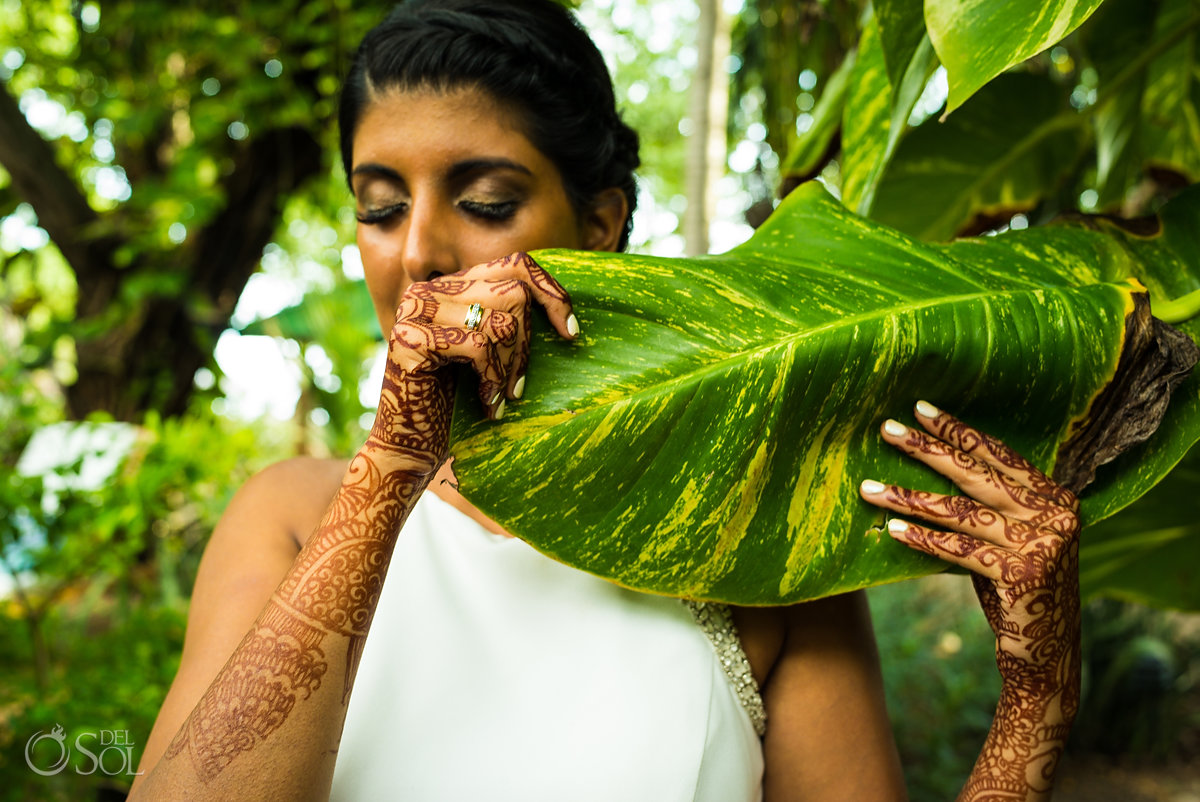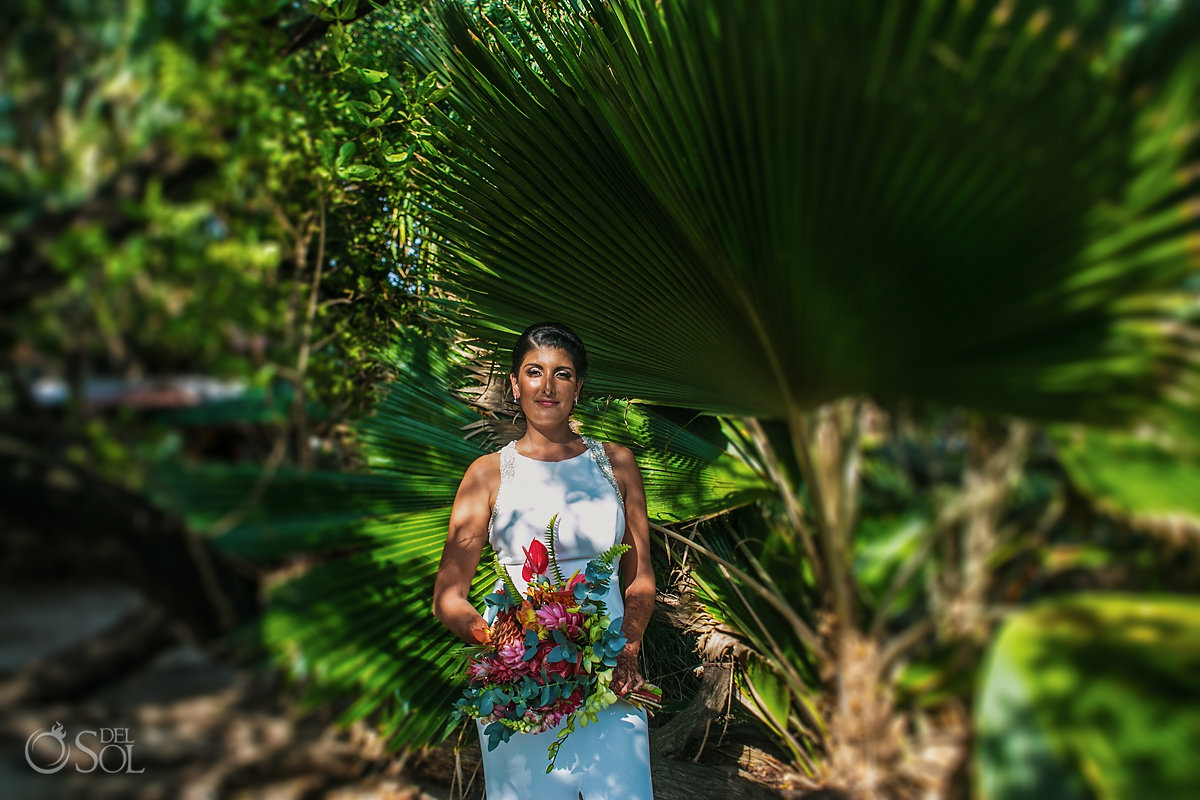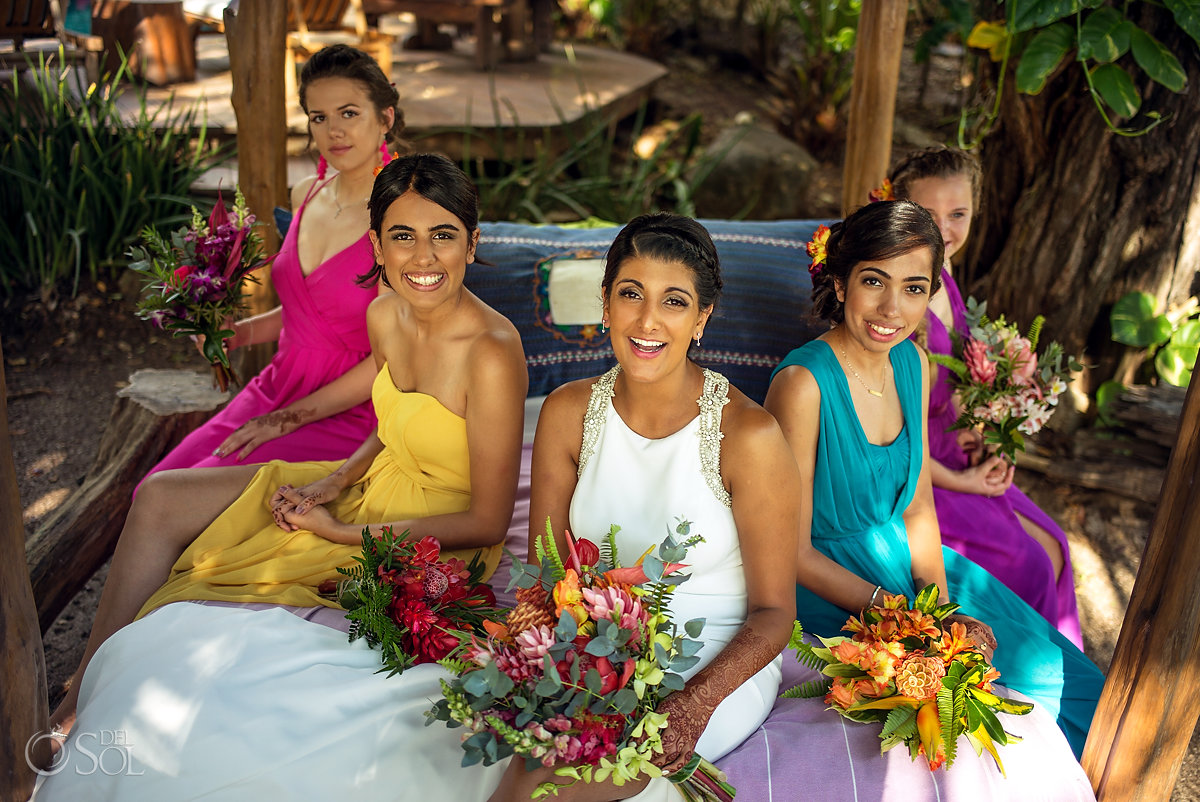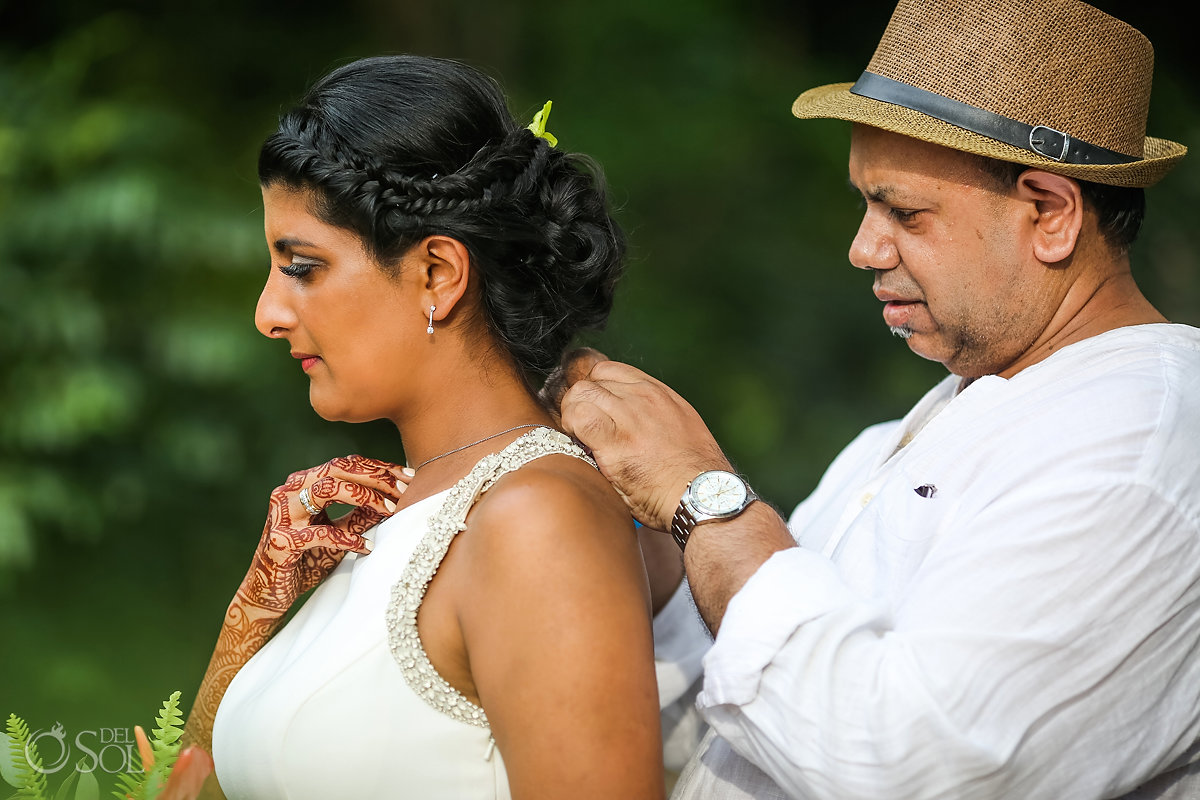 Del Sol: Mandy and Aaron's Guanacaste Costa Rica wedding venue was such a beautiful, private little ceremony location. Not the big white beaches that many people opt for, more rustic and intimate.
"The wedding ceremony location felt like a window in nature."
"It was like a passage from jungle to ocean. The place was a walkway in the jungle leading to the beach. The trees and driftwood arch made it the perfect window: intimate and in nature."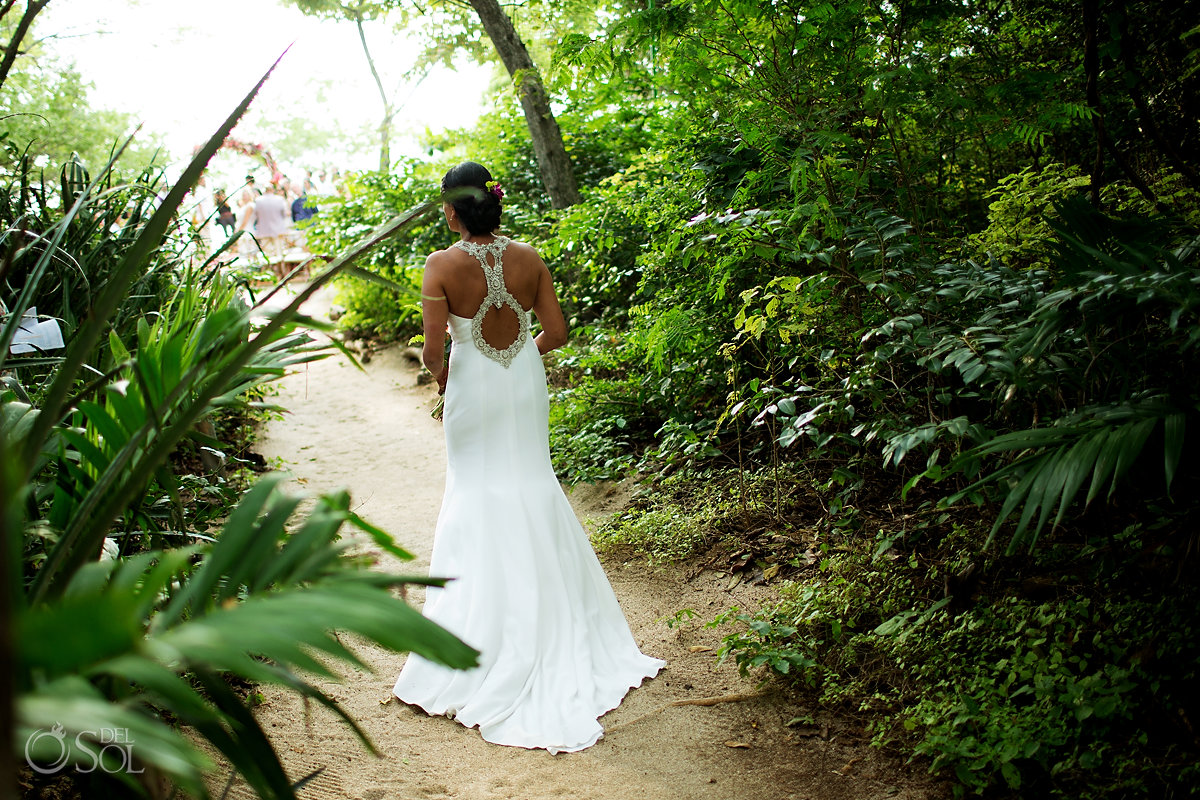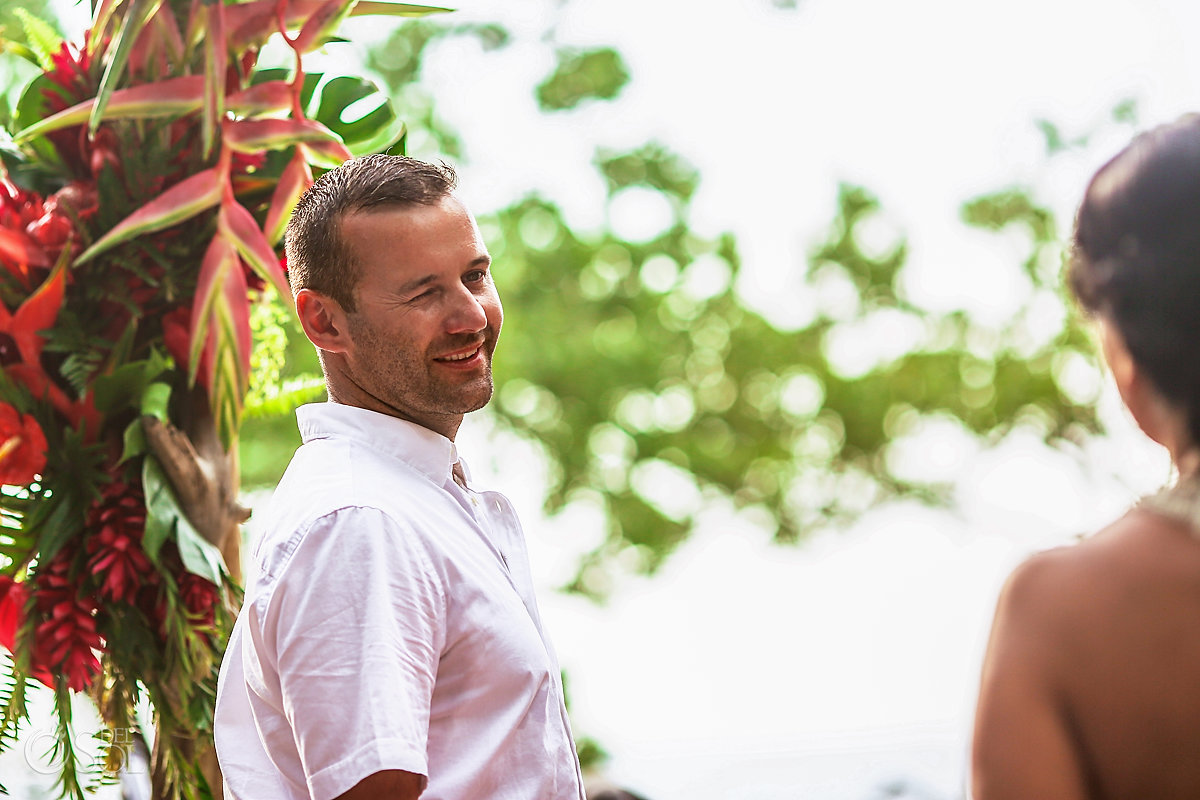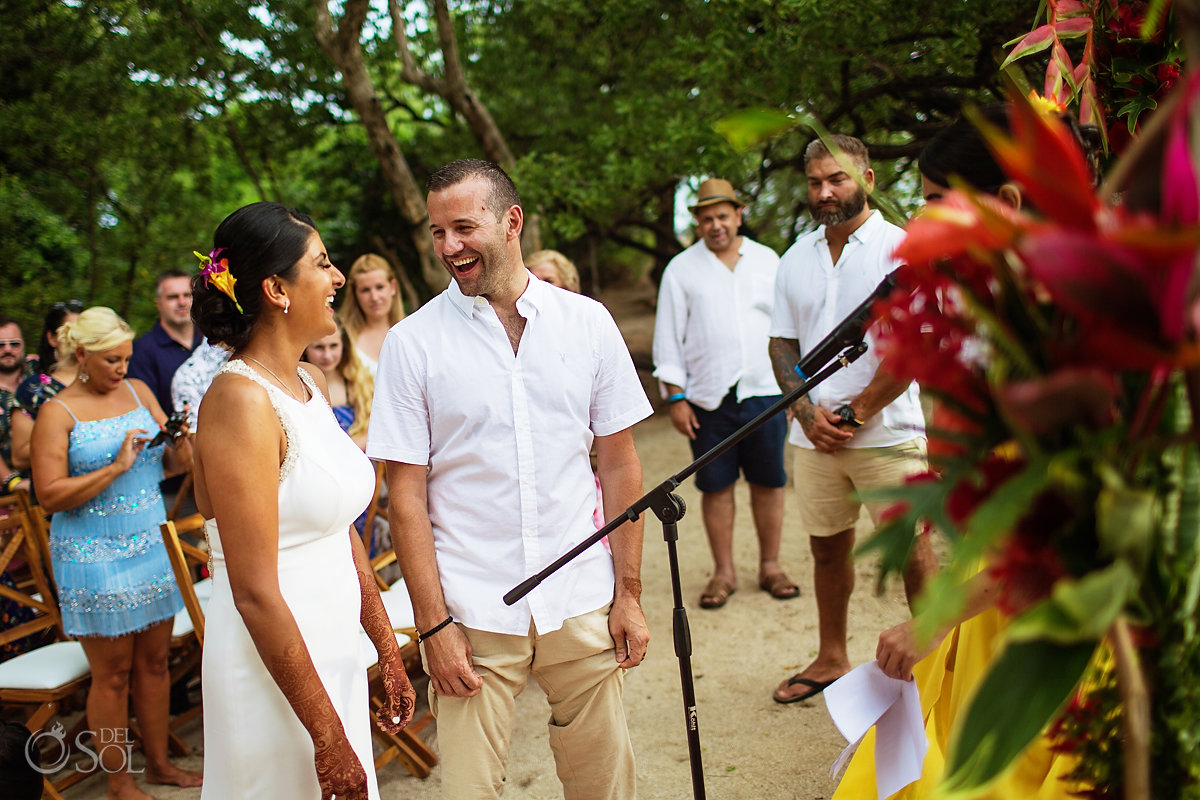 Del Sol: Many people may not know that Del Sol travel. We LOVE to both document and design events outside the Riviera Maya and Mexico! How do you go about documenting a place you haven't been before?
"When you have the sense of amazement for life that I do, you find magic anywhere. Travel makes me feel even more inspired as I connect with new places, especially new nature."
"My senses are even more open and I am a shutter machine taking it all in, in visuals."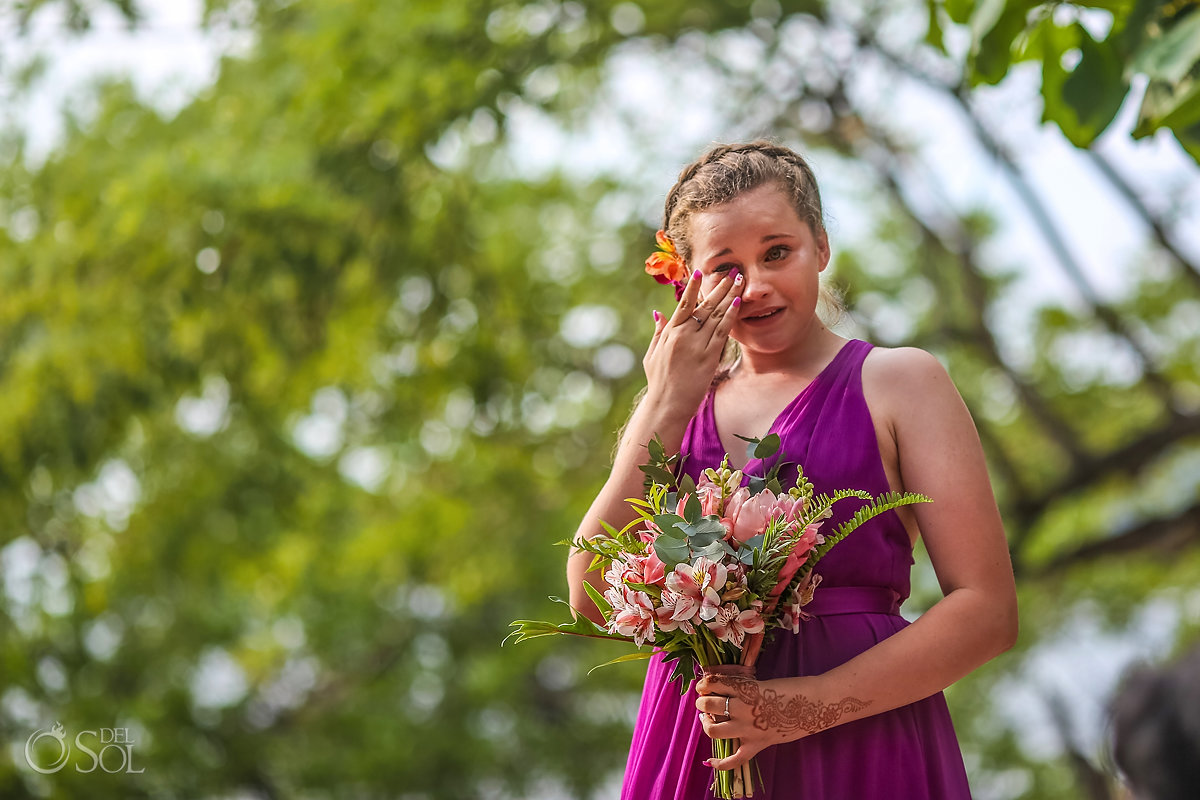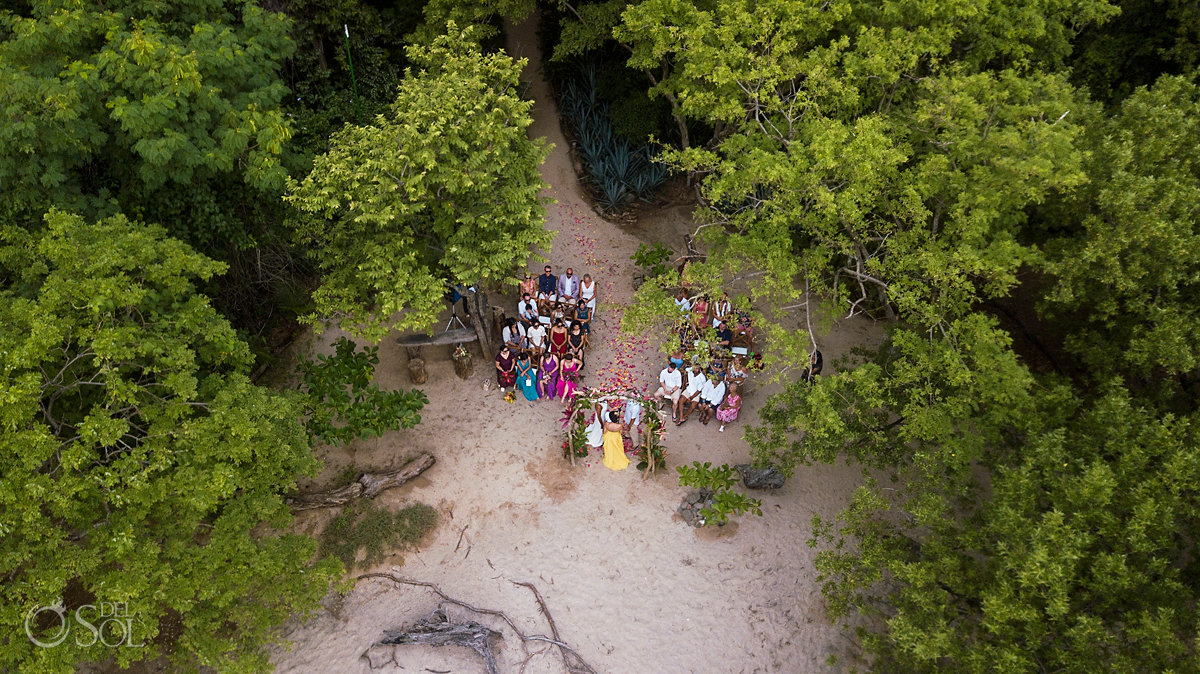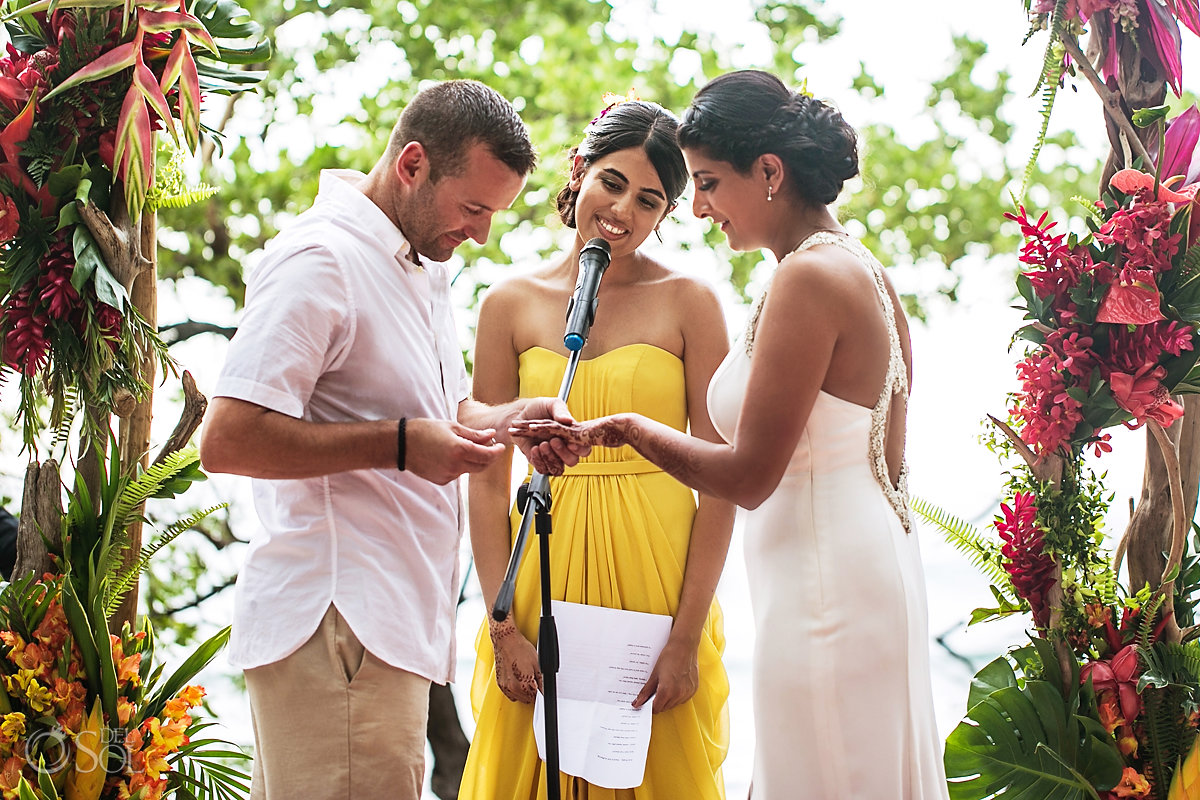 Del Sol: Since Mandy herself owns a wedding and event planning company, talk to us about how that showed on her wedding day.
"Mandy was the coolest bride in the universe!"
"She was relaxed easy going, chuffed to bits!! She trusted her team and embraced her role as the happy bride."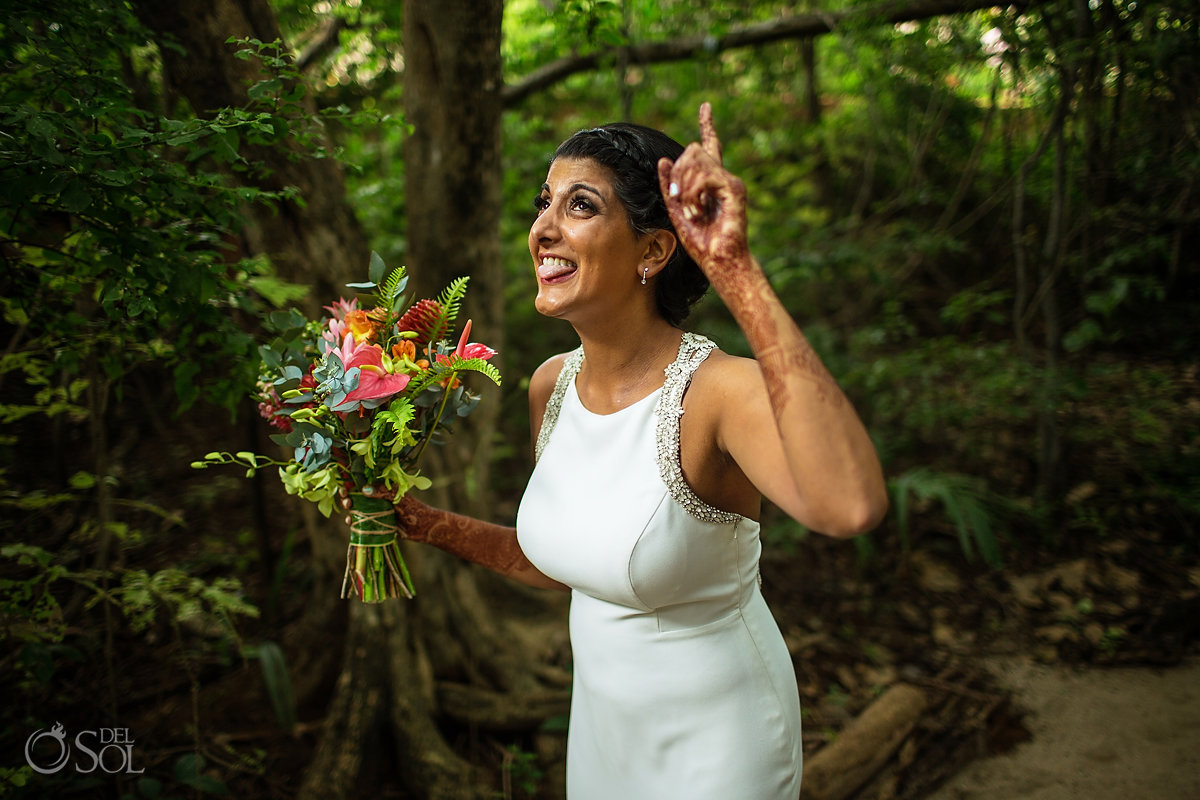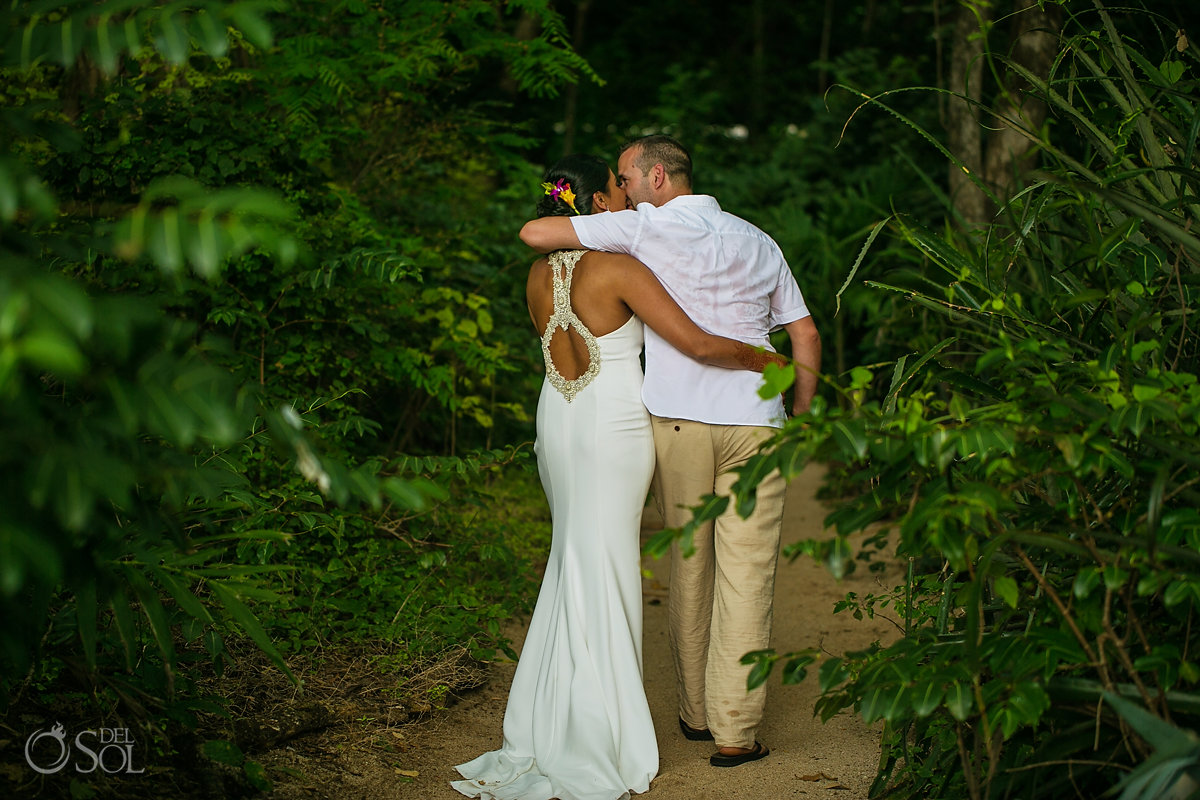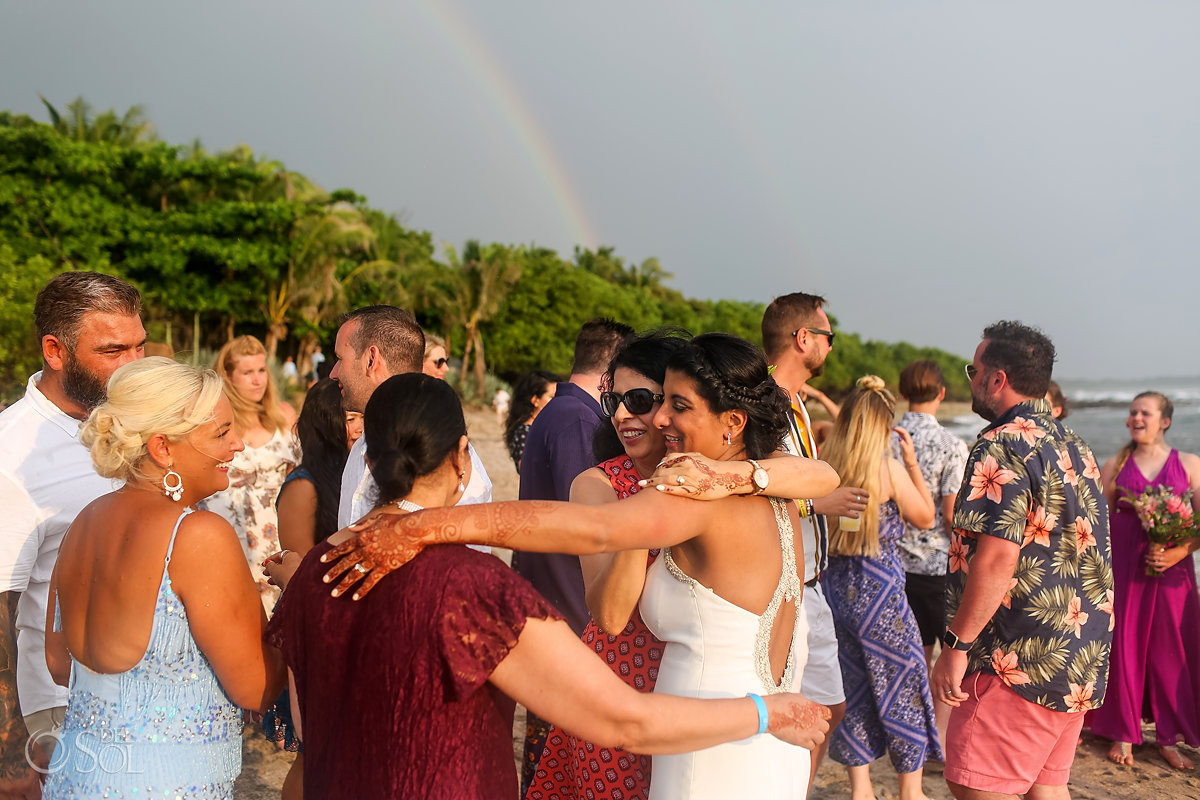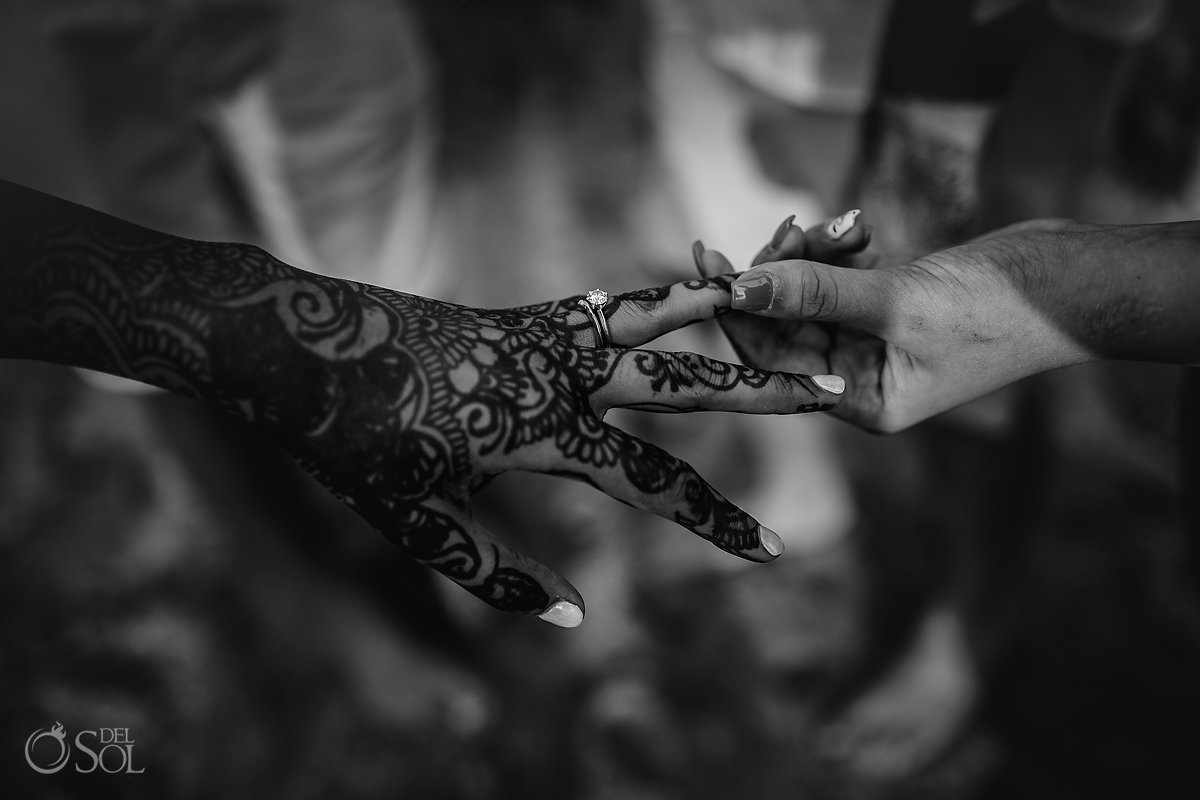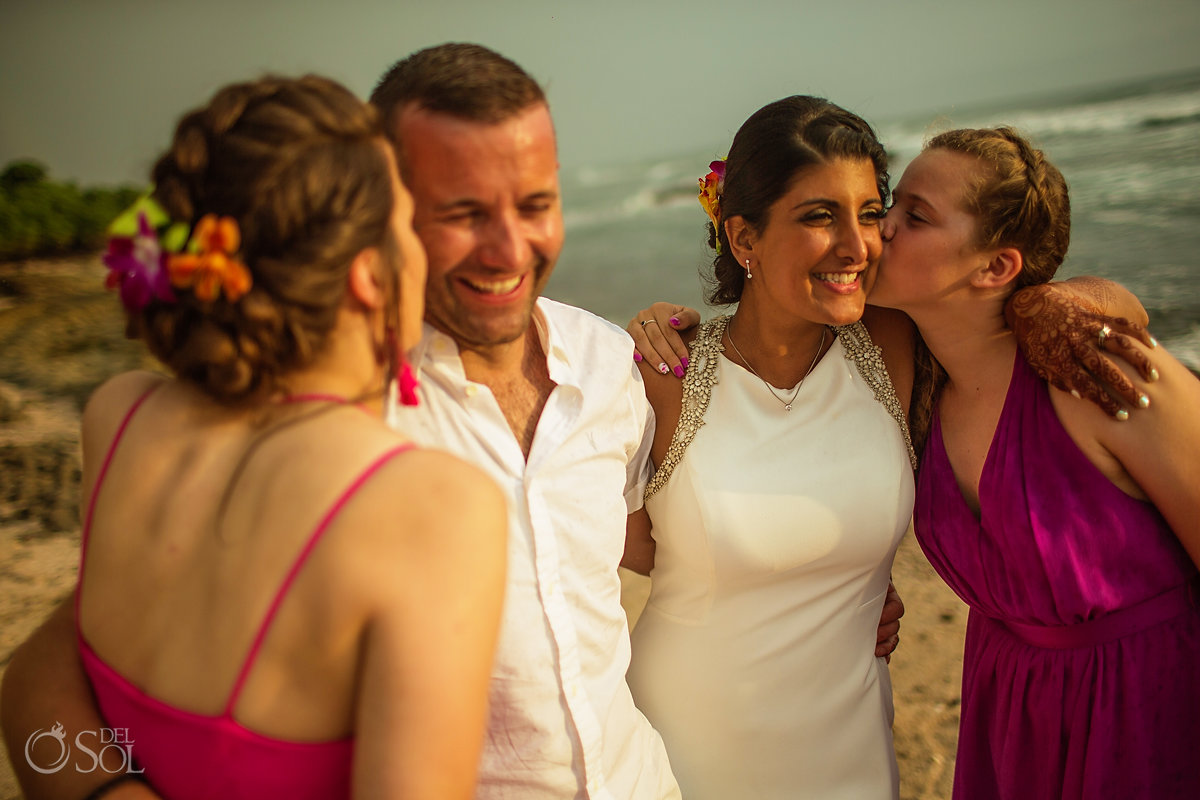 Del Sol: Talk to us about that rain and Rainbow incredible gift!
"The double rainbow after the ceremony was the most magical part of the day. It was very emotional for Mandy, whose parents had passed away. We all knew this magical rainbow was a sign, a message from the heavens showing them their blessings."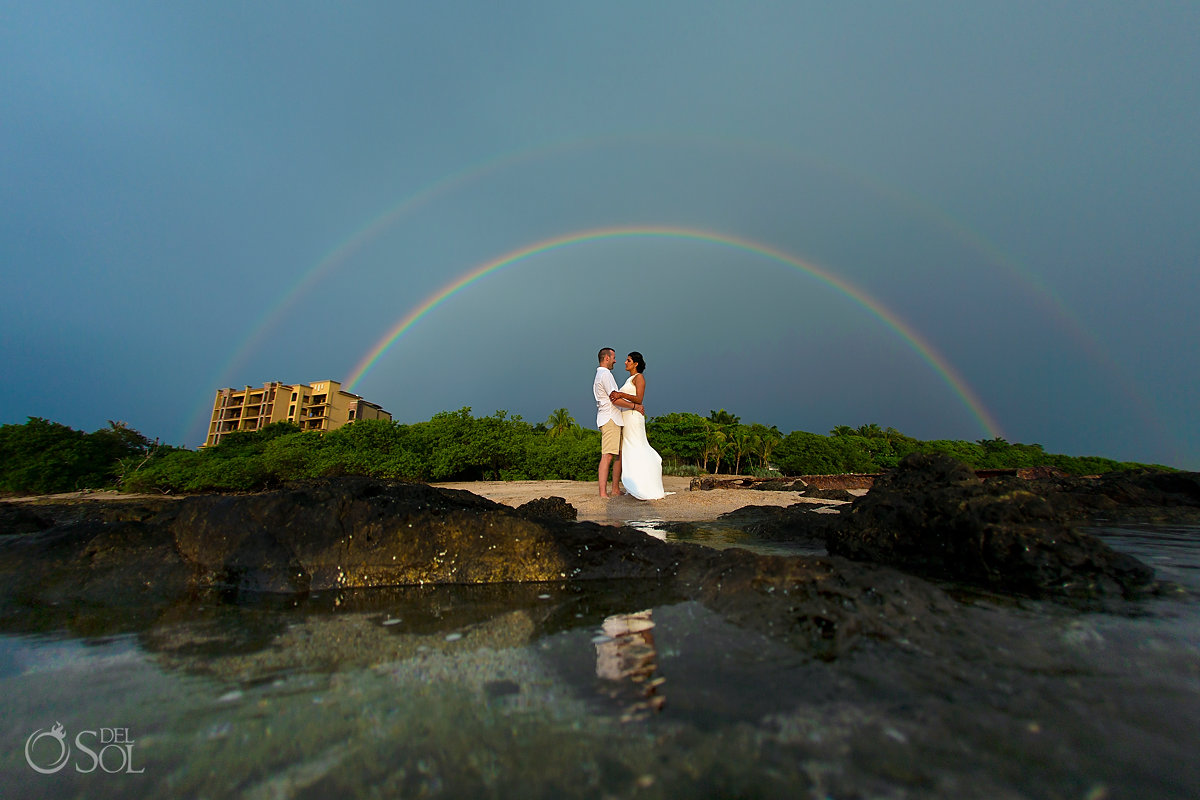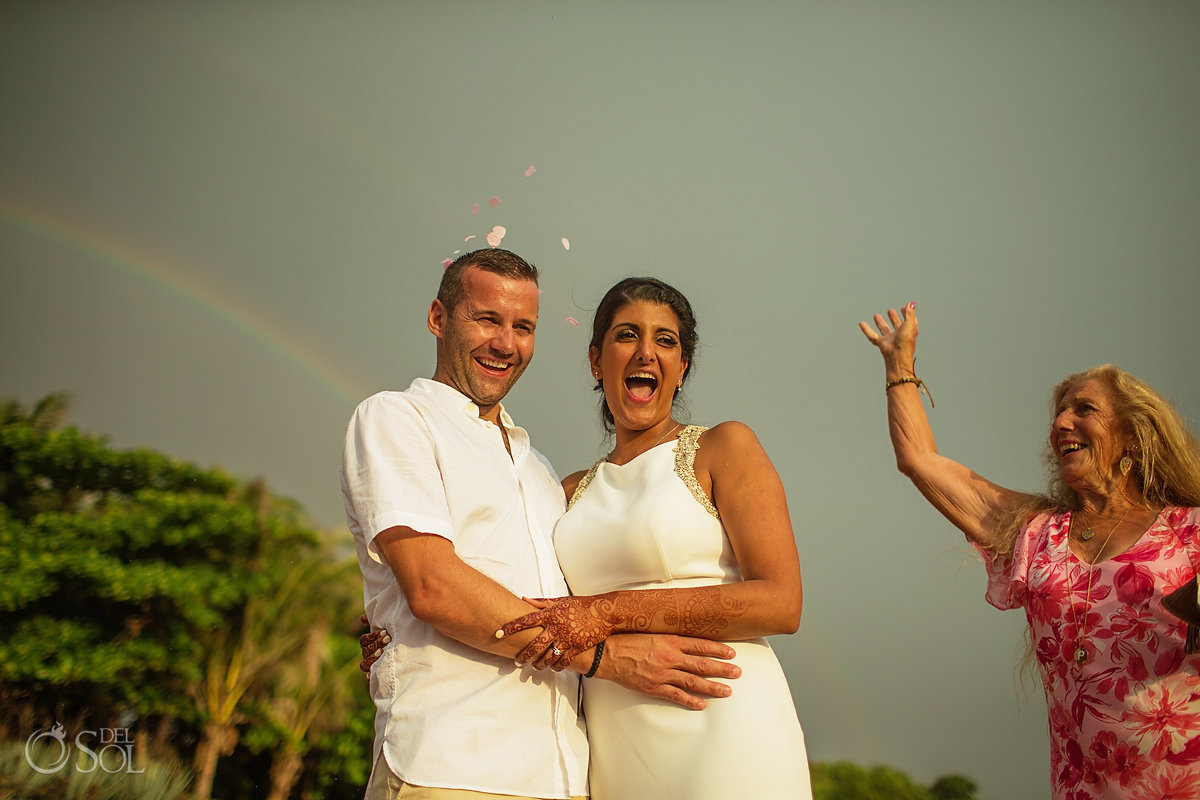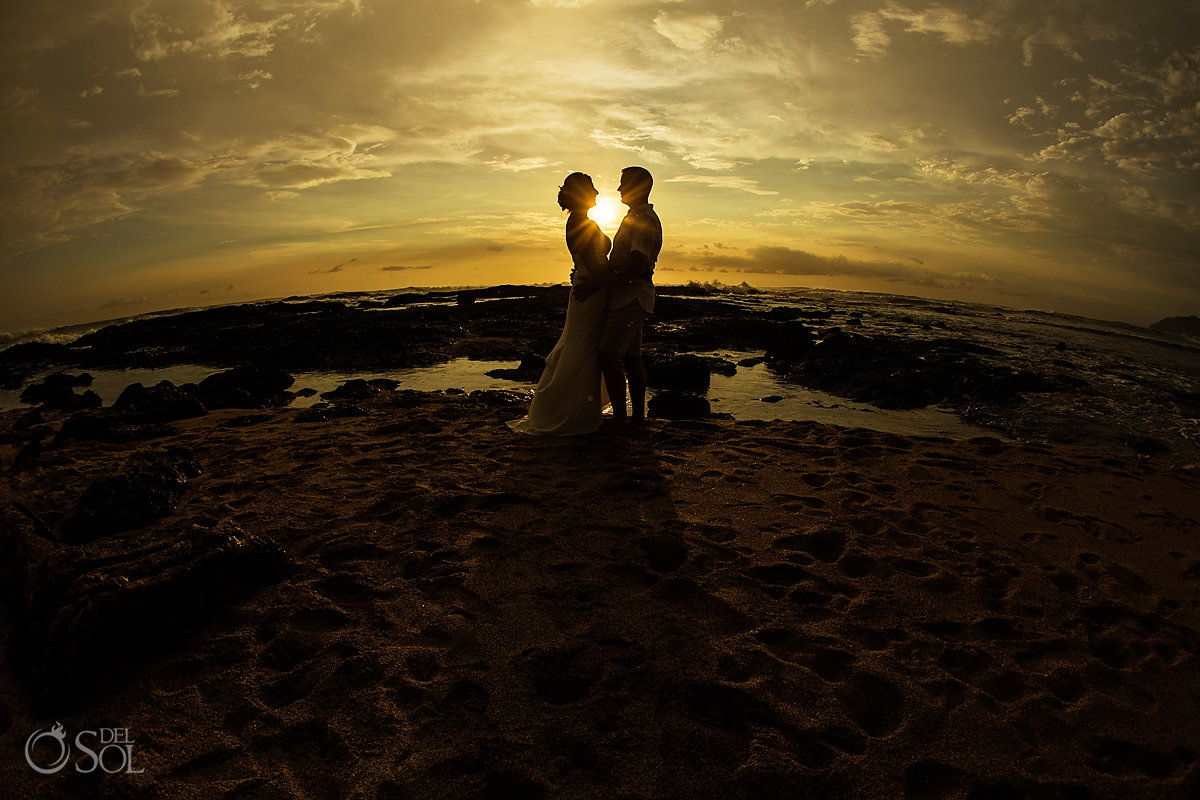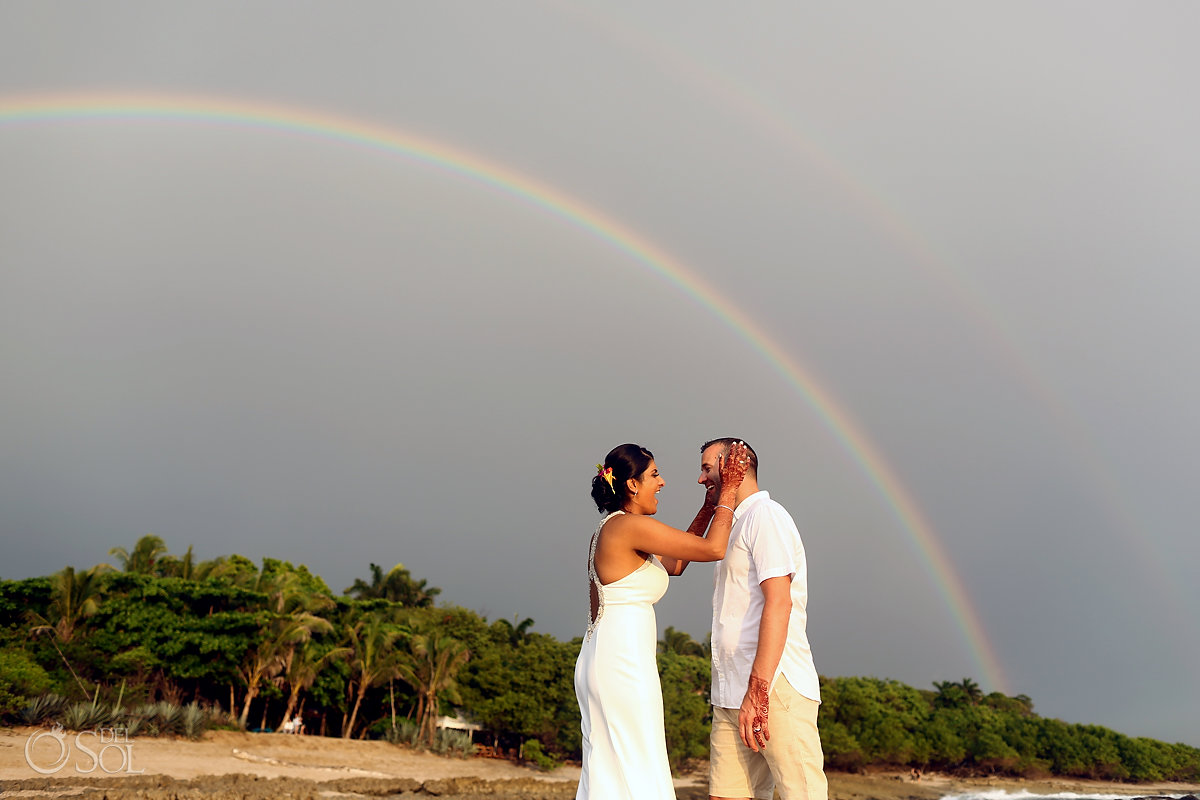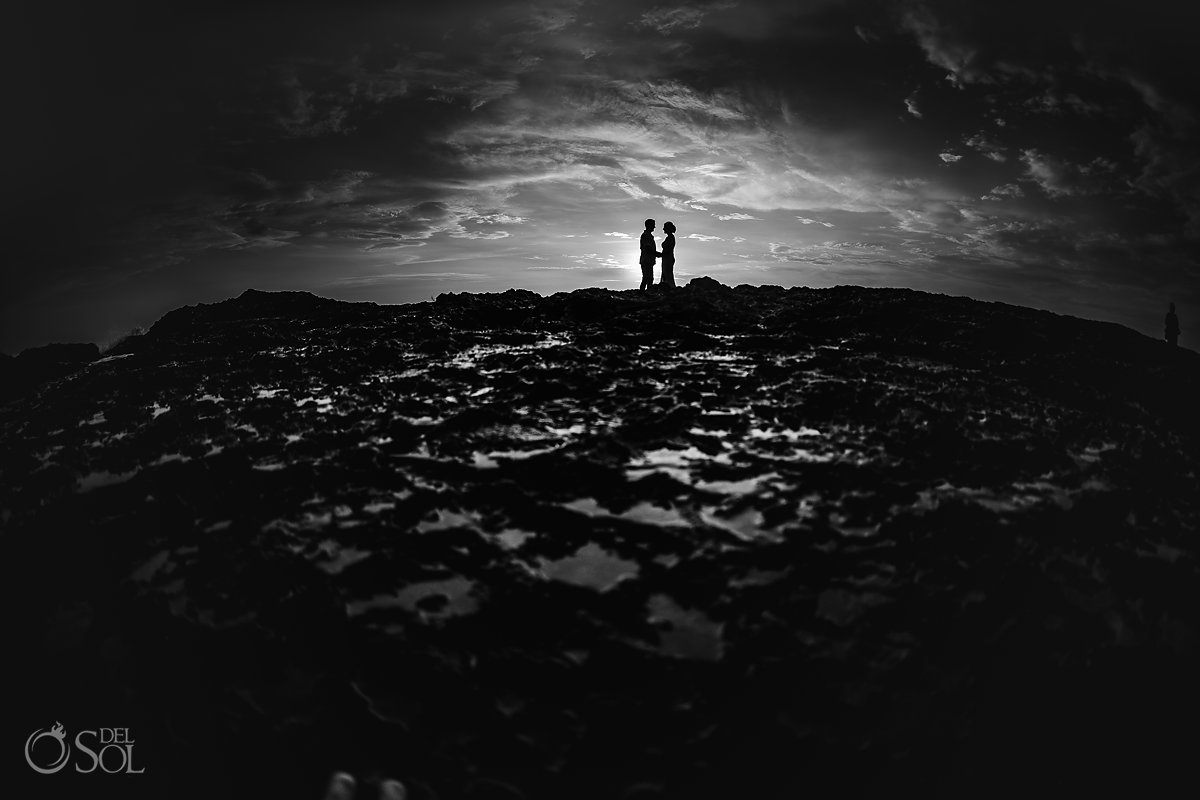 "The rainbow made them cry with happiness. Of course I was included in the emotional happy dance with the rainbow and light rain. The sun was setting, everything turned orange and it was the most extraordinary gift for everybody, especially Mandy and Aaron."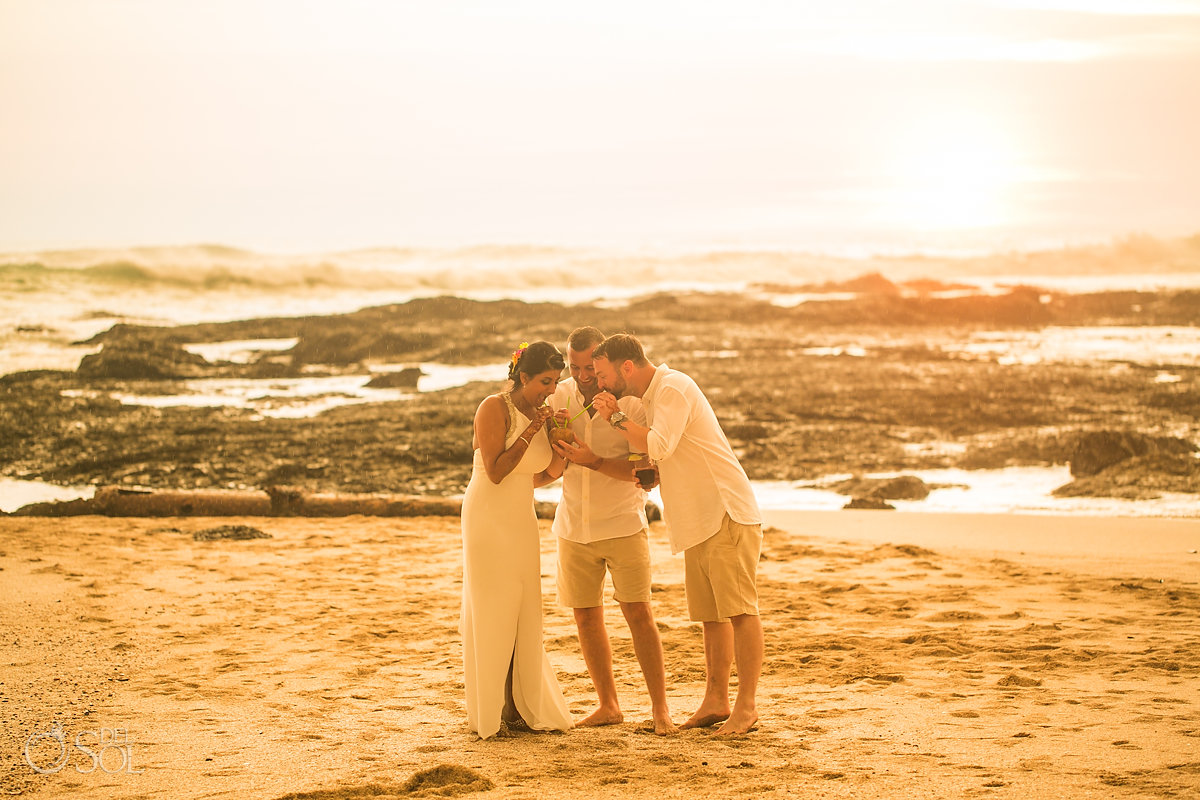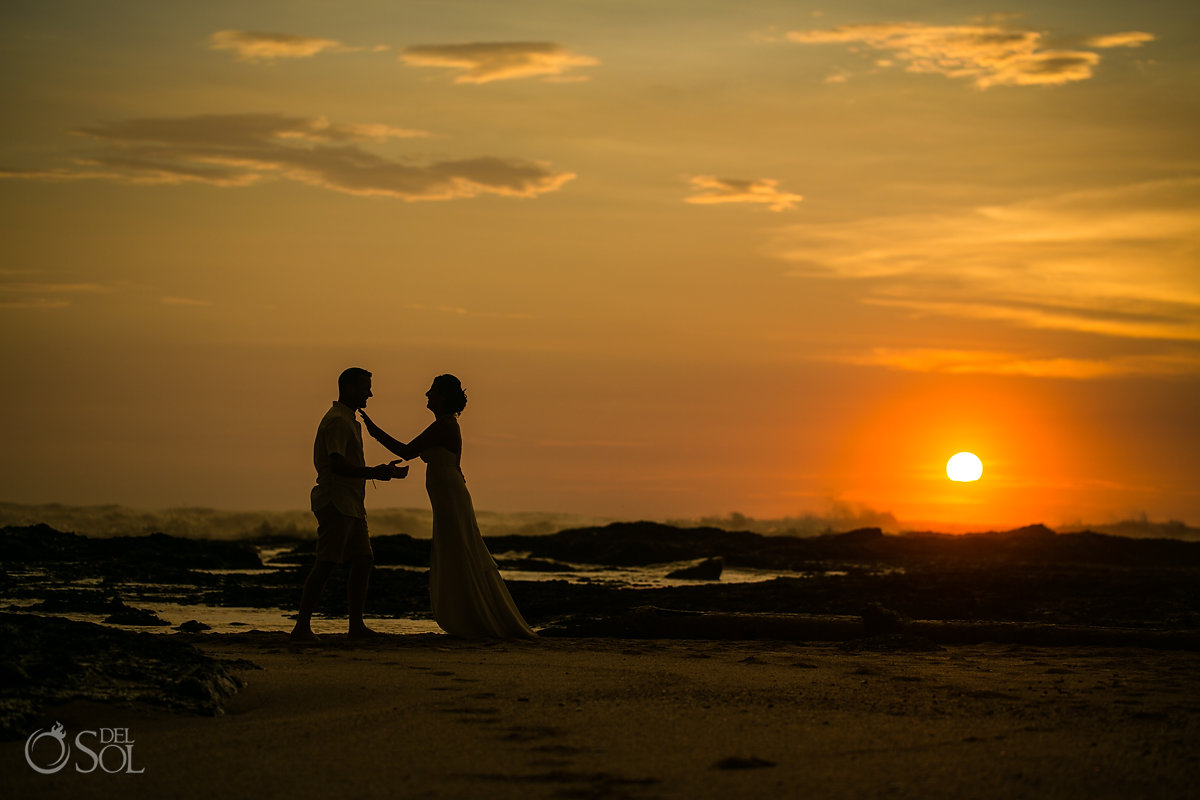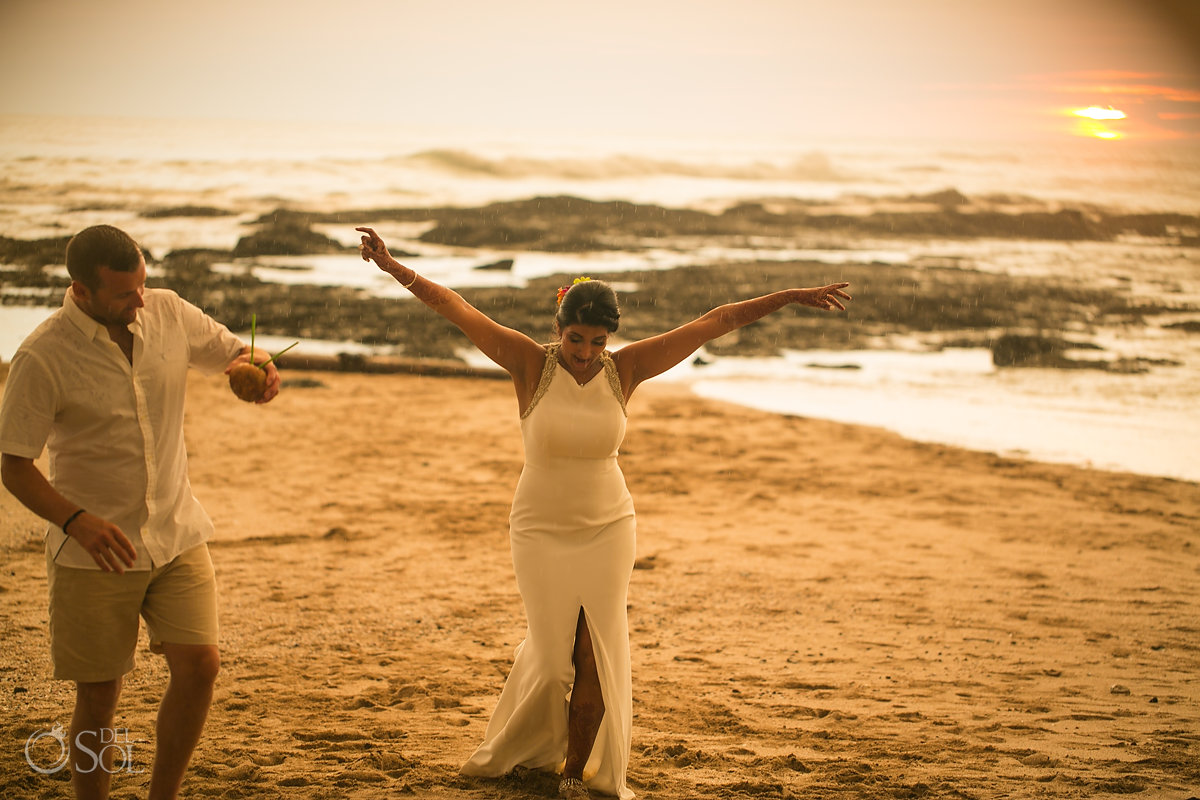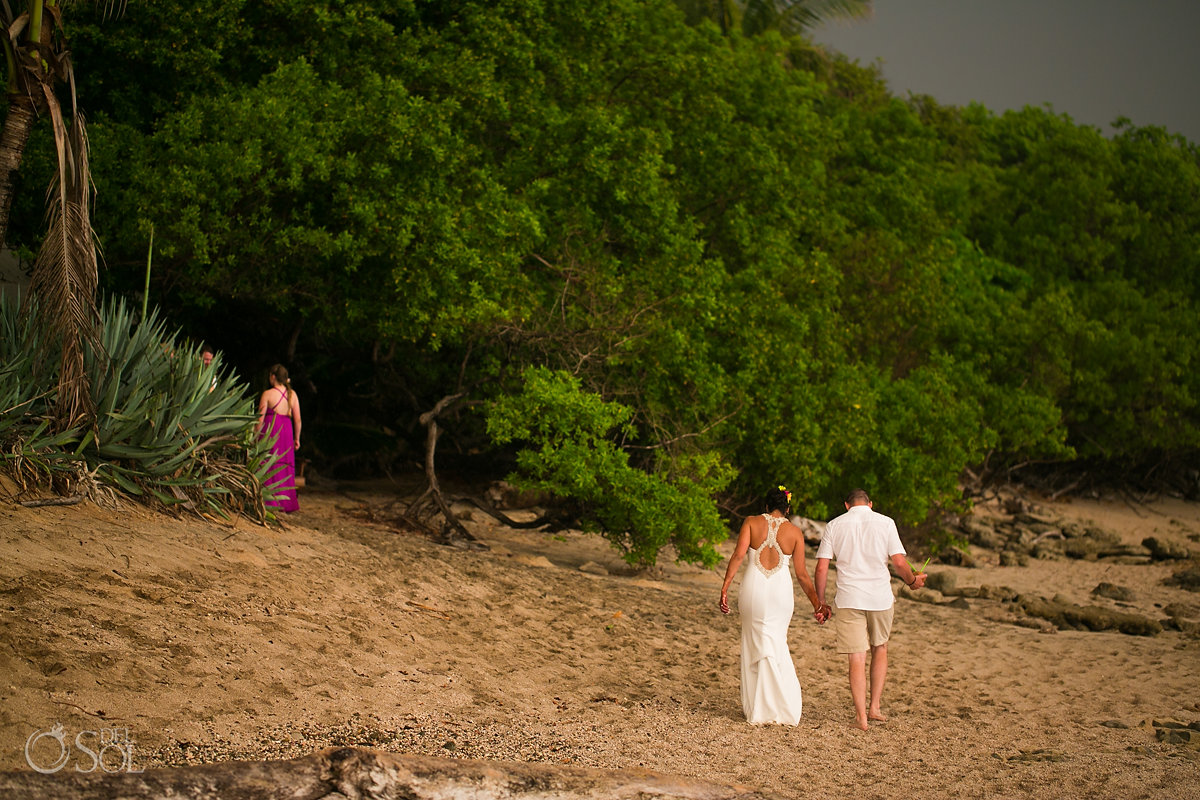 Del Sol: Any details from the reception that stood out?
"They had long tables and family style dinner, then they went into the dance floor. An intimate fun and emotional wedding reception."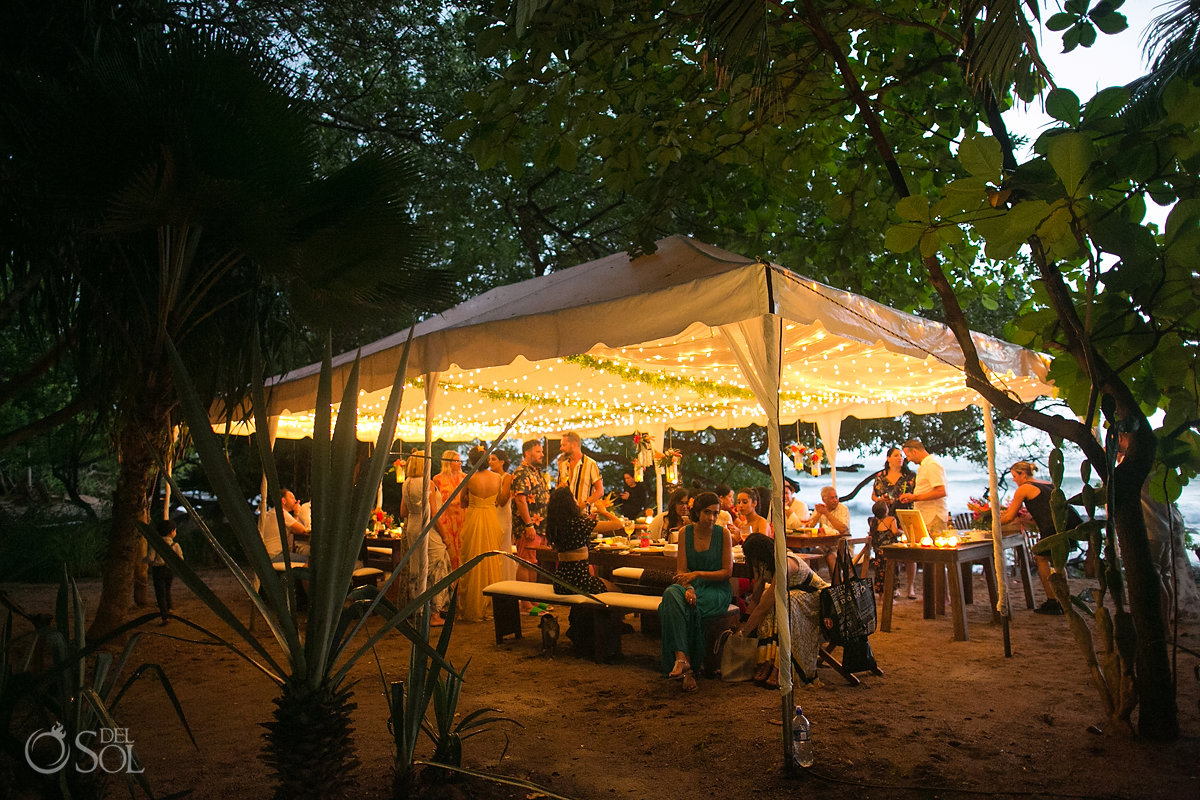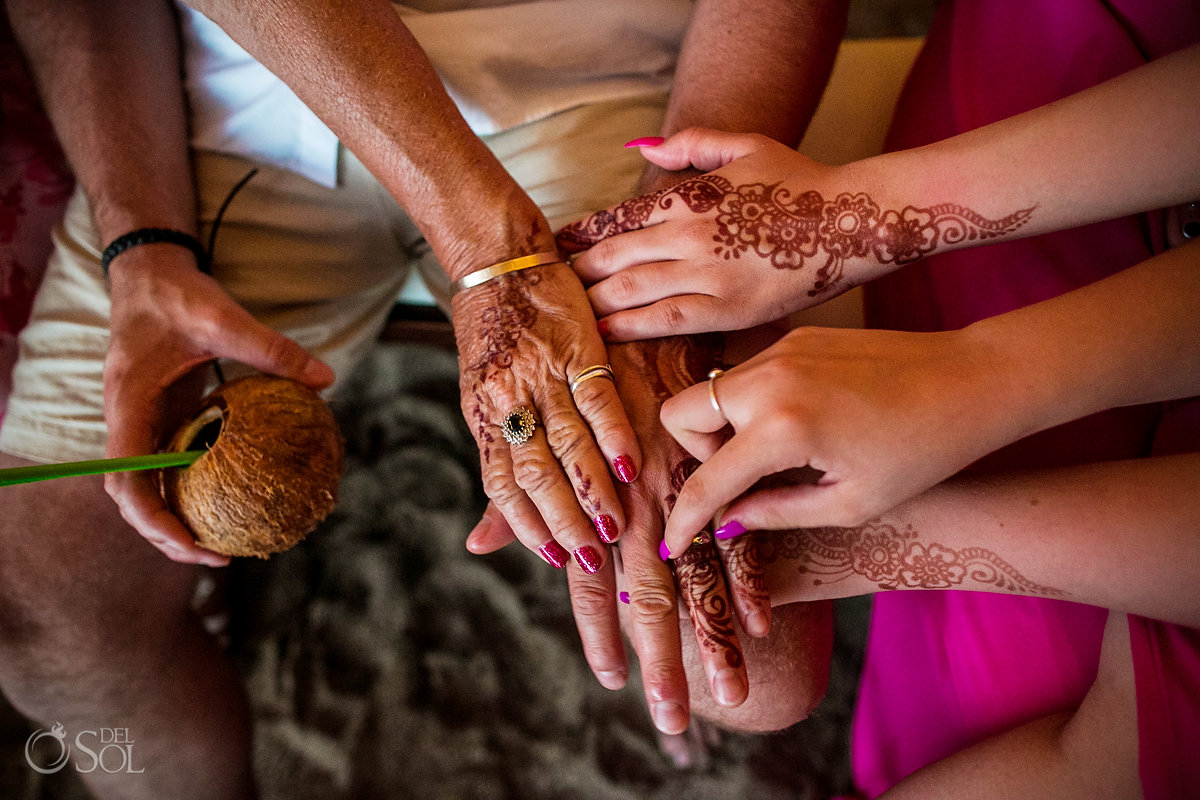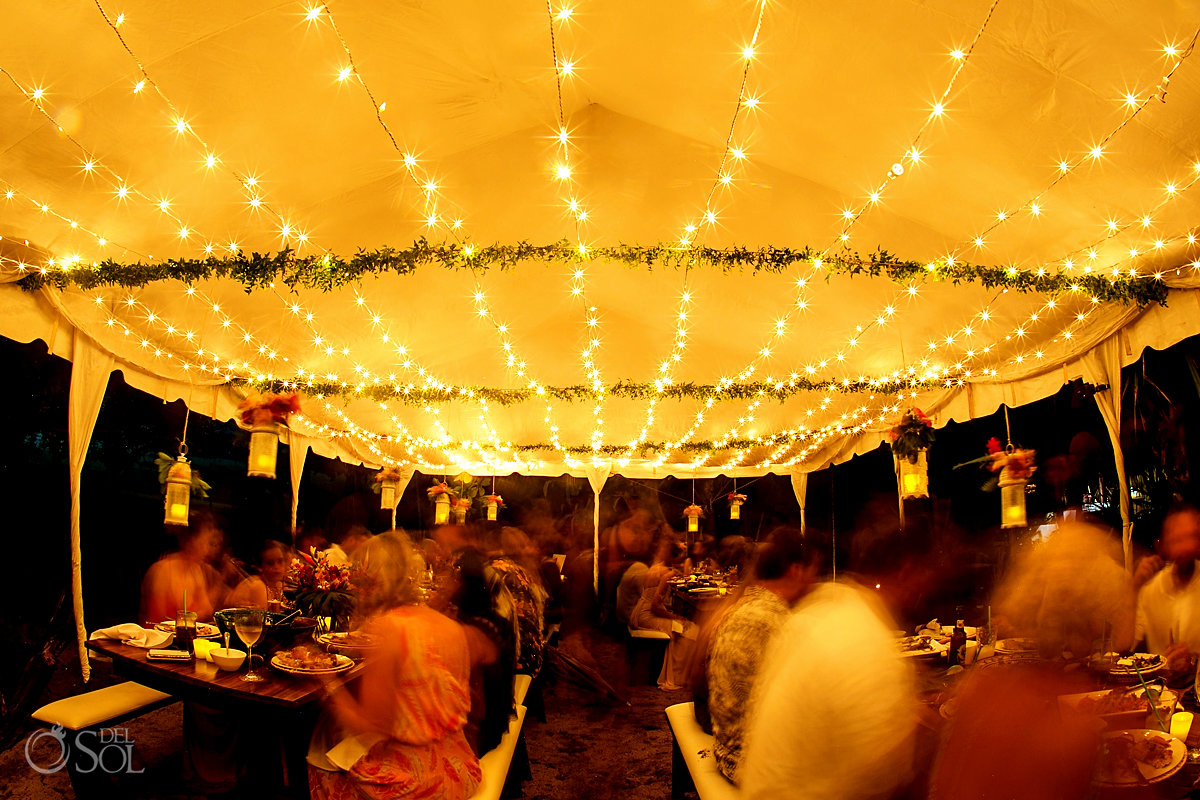 Del Sol: you always want to know the love stories behind each couple – talk to us about Mandy and Aaron's story and what that means to you.
"The day of the Mehndi party I was asking those kind of questions to get to know them better. How they met moved me deeply."
"Mandy decided one day that she would stop trying to be "the woman men would want". She started being the woman she wanted to be!"
"She made a decision to not wait any longer for a husband to buy a house. She went and bought her own home. The house needed fixing and… the Universe sent Aaron, the electrician! Long story short, they fell in love and taraaaan!!! LOVE found Mandy when she stopped chasing and started living. That was a wowzer for me, such an inspiration!"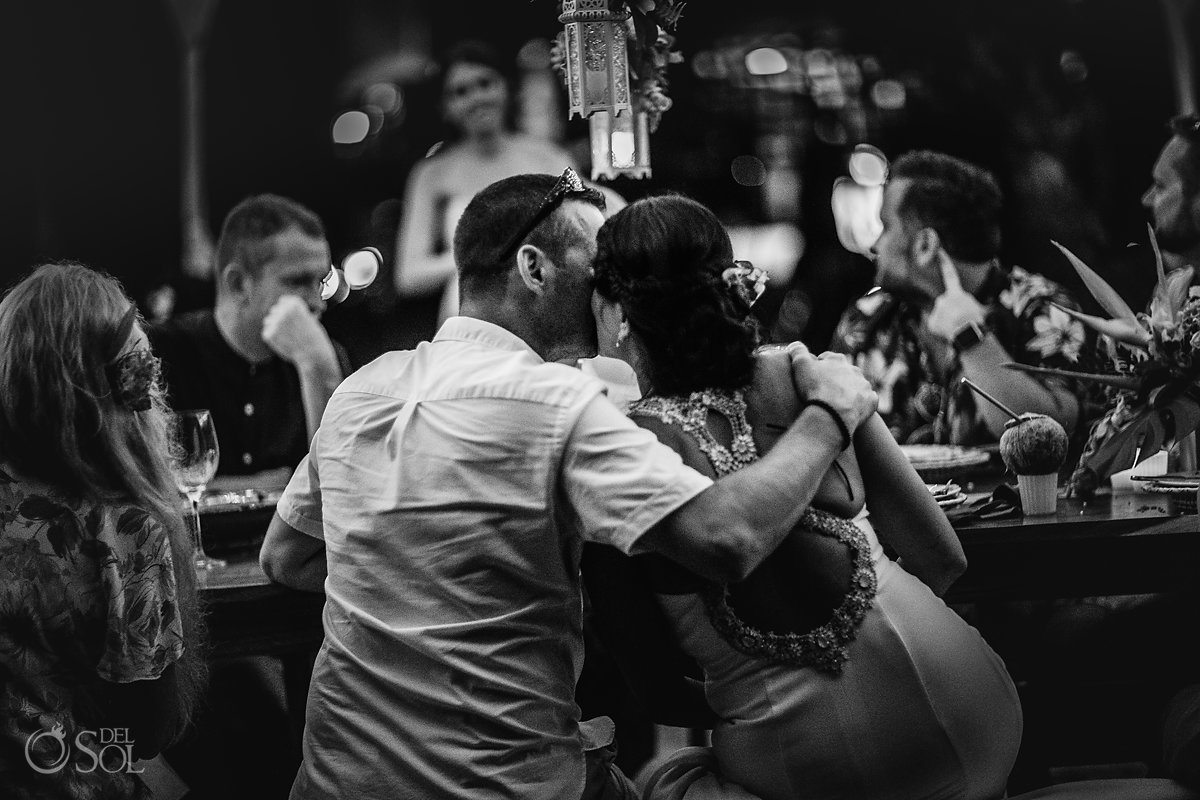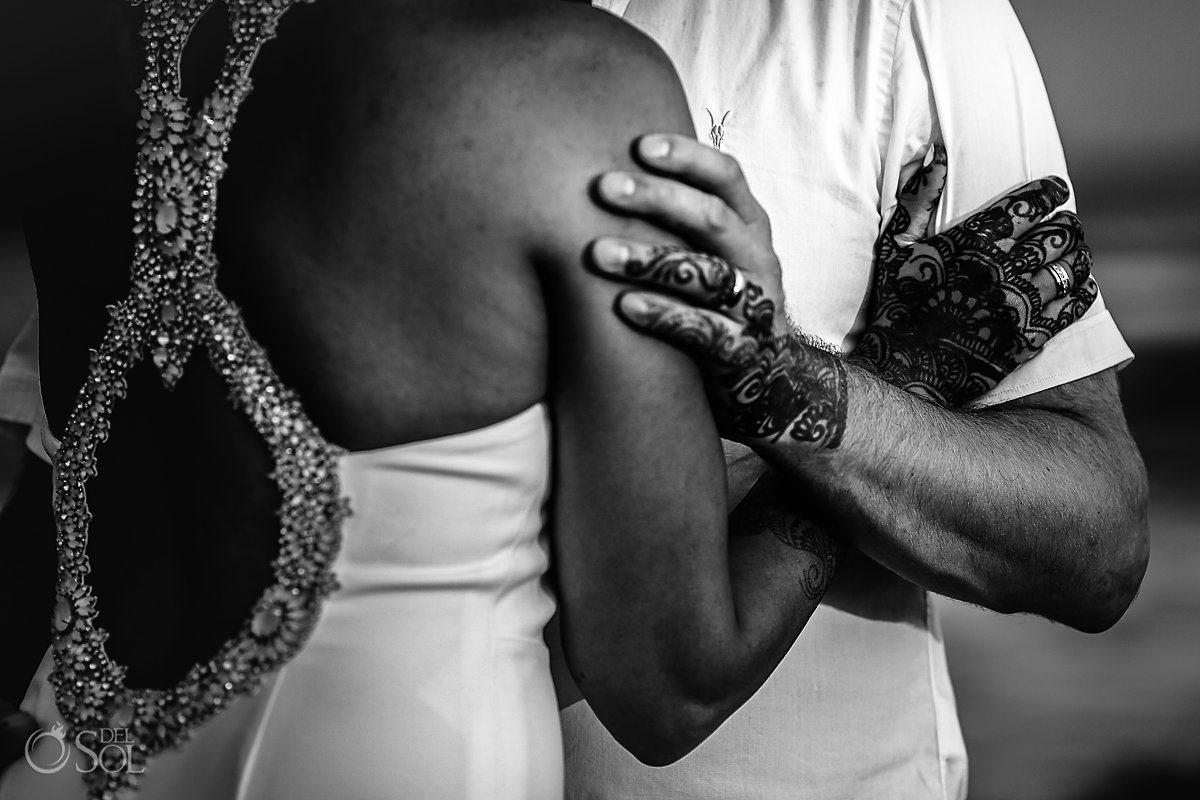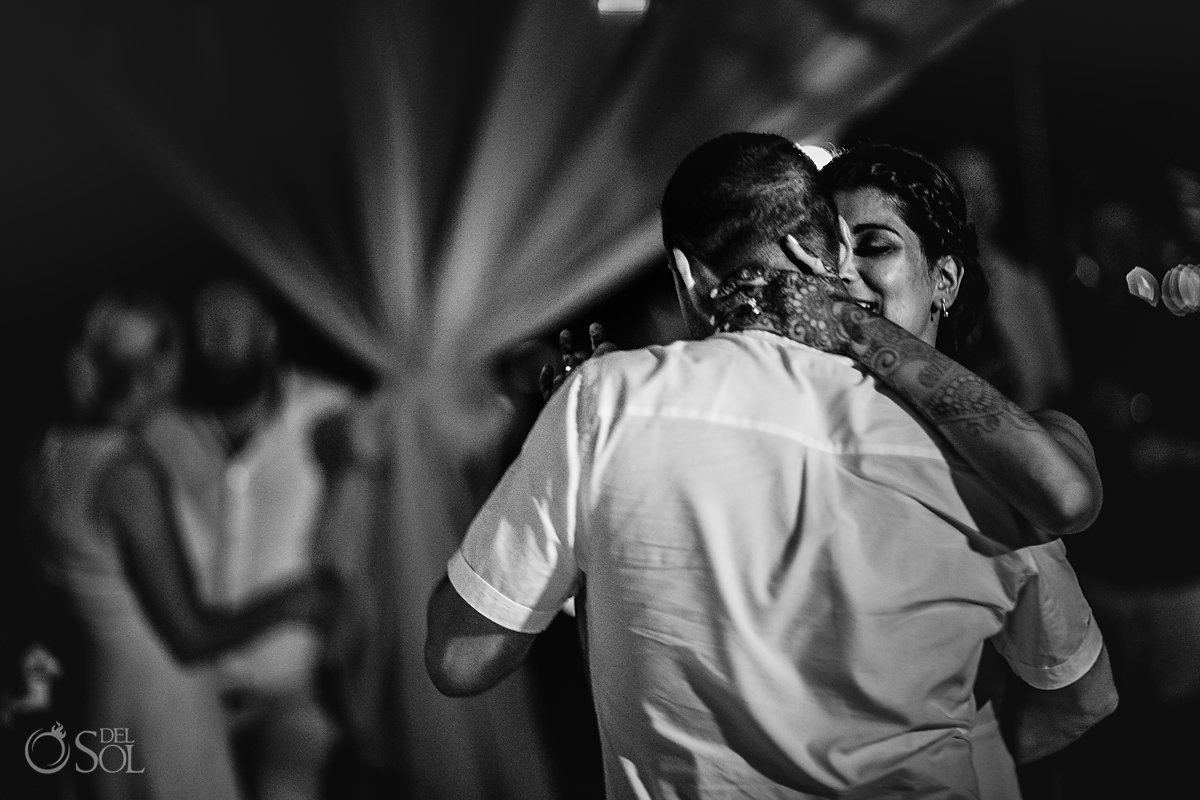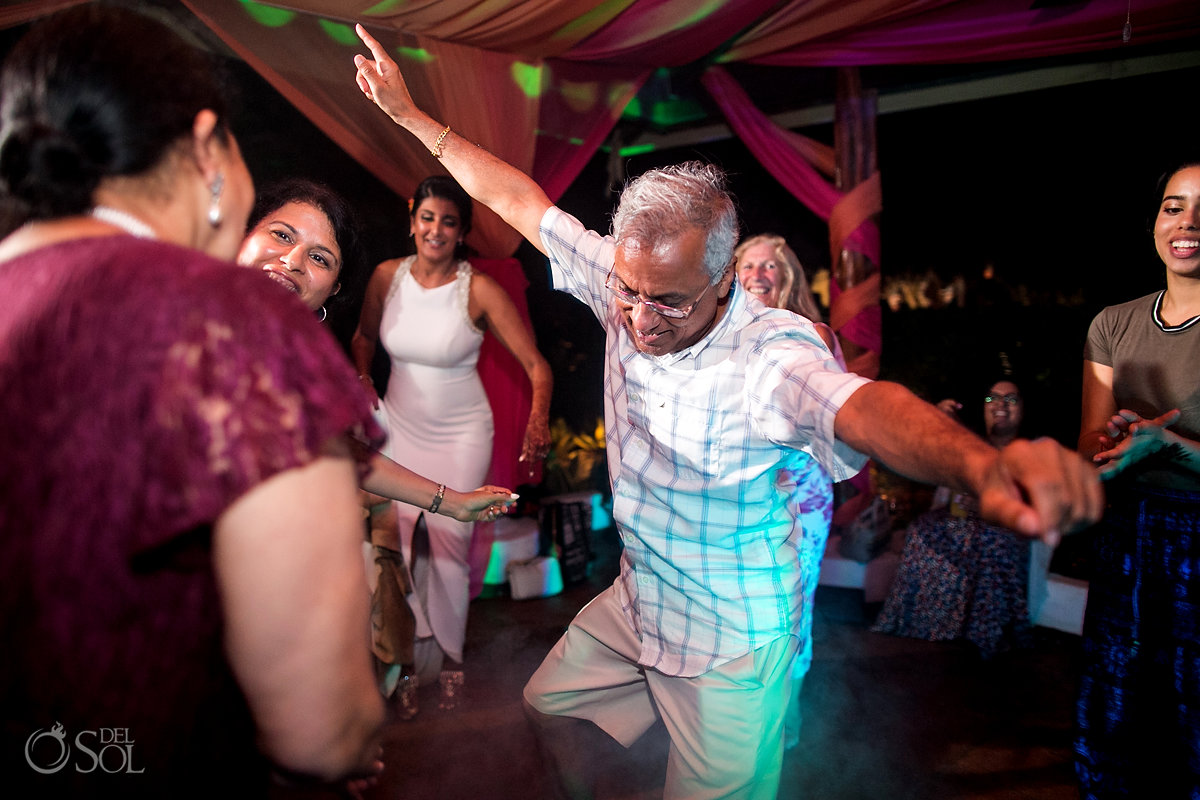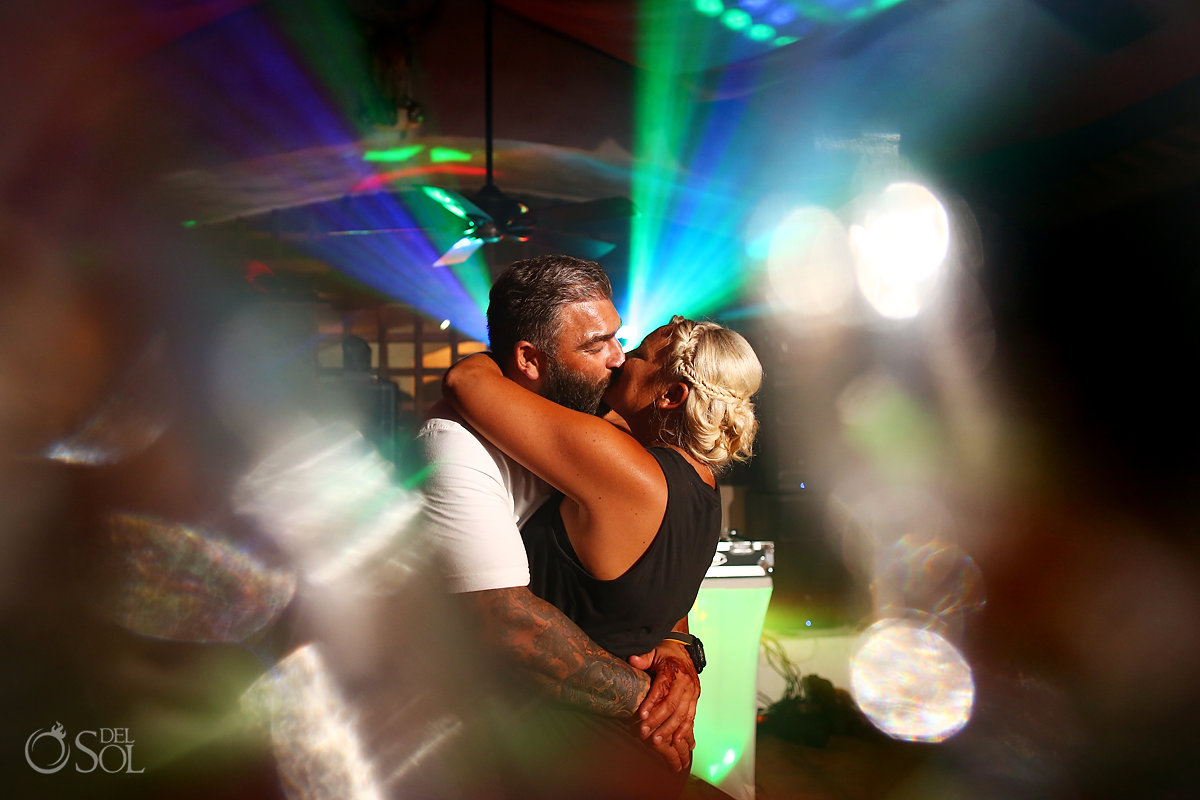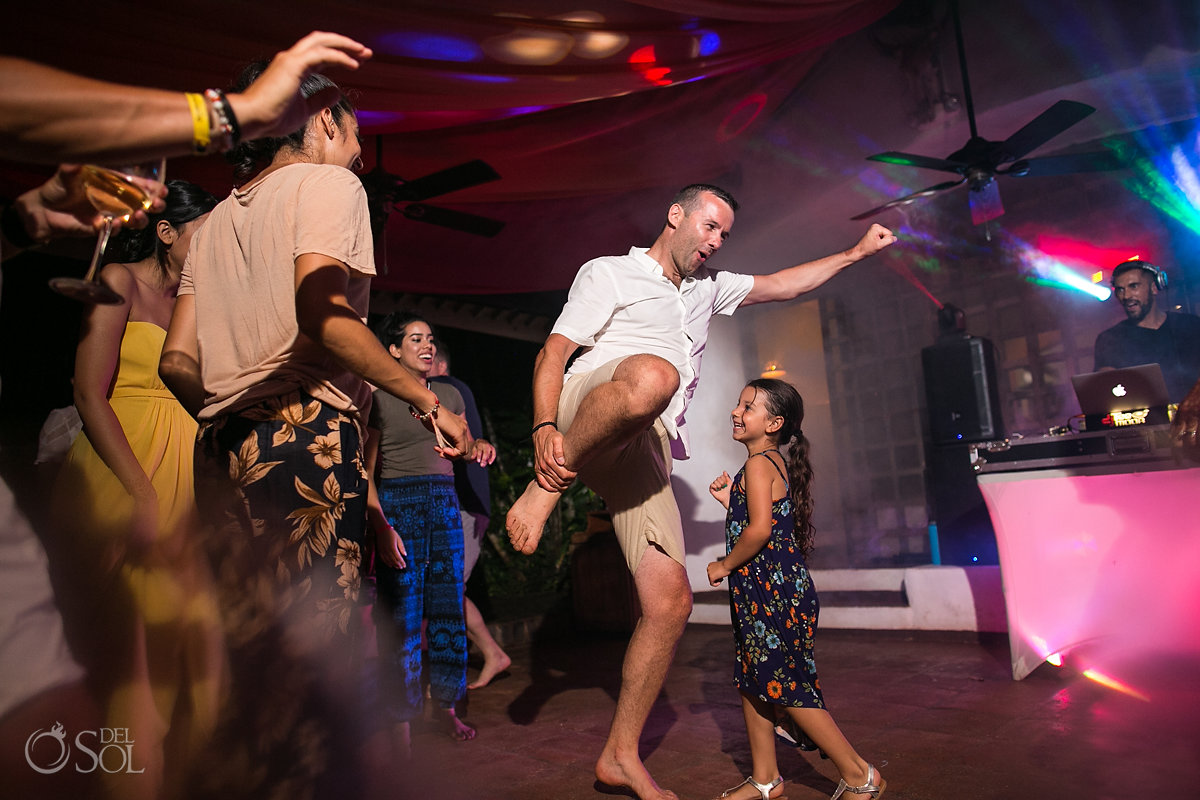 Del Sol: Any advice for other couples considering a Guanacaste Costa Rica Wedding?
"If you're planning a Costa Rica wedding, make sure you have time to go explore all the amazing natural places around the country."
"Costa Rica is a country for nature lovers and explorers, do that! And hire me please! Hehe :)"