Mexico Cenote Micro Ceremony
Taylor + Steven
"I still can't get over how incredible yesterday was. Every one of my guests said that they had their own moments of clarity and rebirth during that ceremony, so please pass on all of my love to the team at Del Sol. – Taylor"
You can escape the huge venue rental fees that most commercial venues in the United States or your home country charges to have very intimate wedding ceremonies. Elopements are becoming more and more popular and this intimate ceremony is what we recommended to Taylor and Steven. They wanted to celebrate 10 years being married with a very small and close group of friends and family in Mexican Cenotes in the Riviera Maya.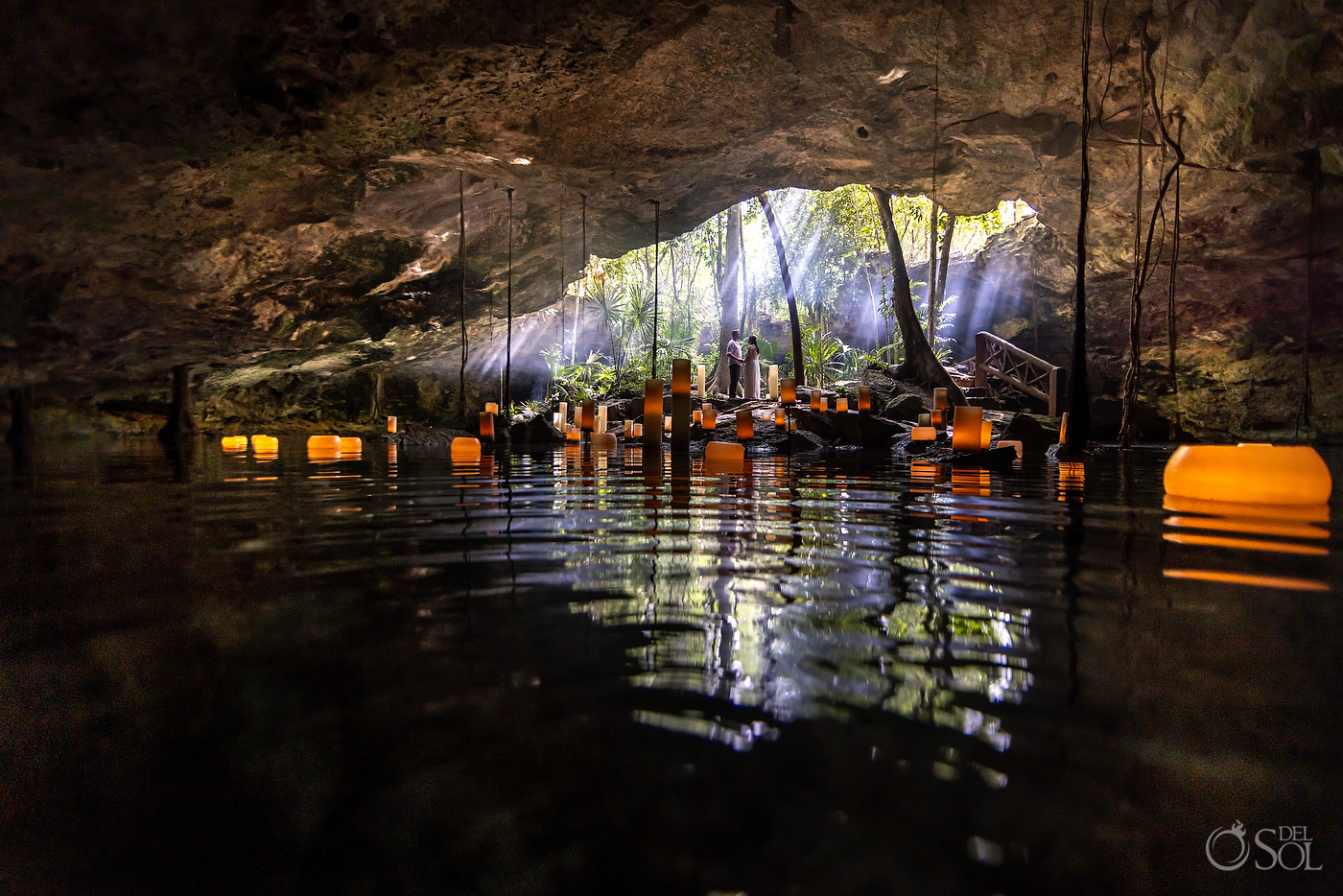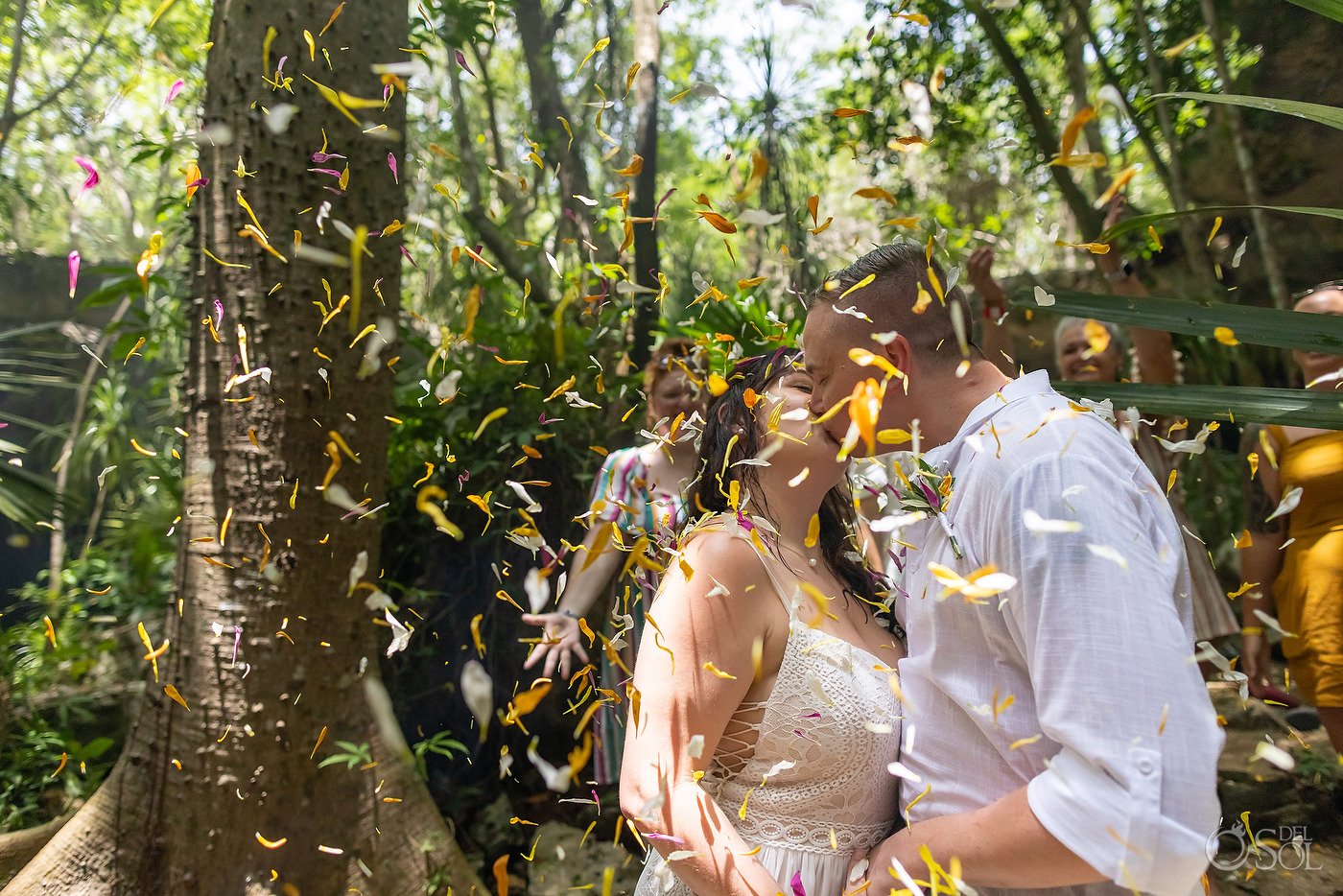 We always encourage the use of decoration for your micro ceremony.  The Mexican cenotes are absolutely beautiful and most people who see them for the first time have never seen anything like them in their entire life. We feel a 10 year vow renewal ceremony is a perfect occasion to travel for love and explore why the Riviera Maya is one of the most magical locations in the world.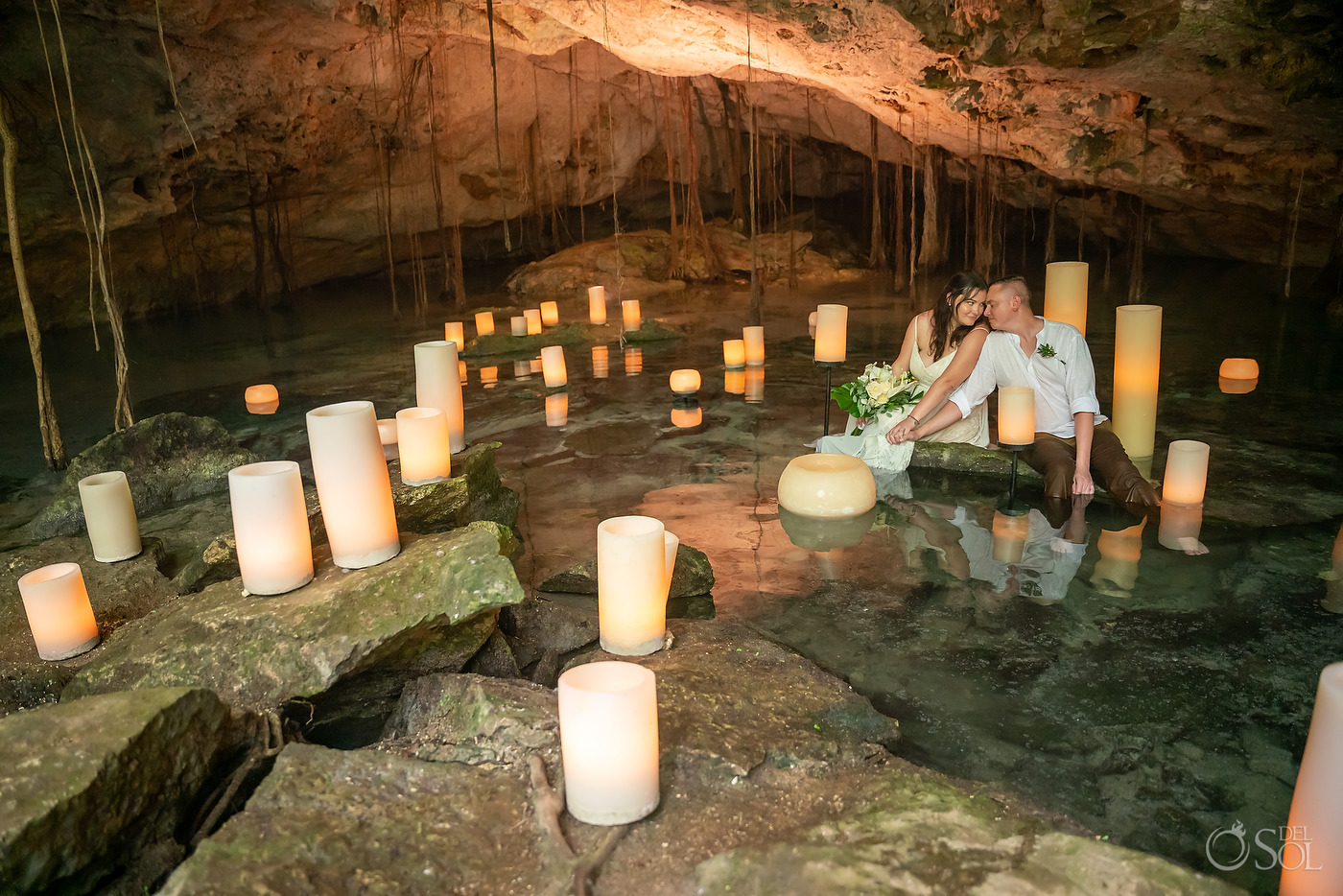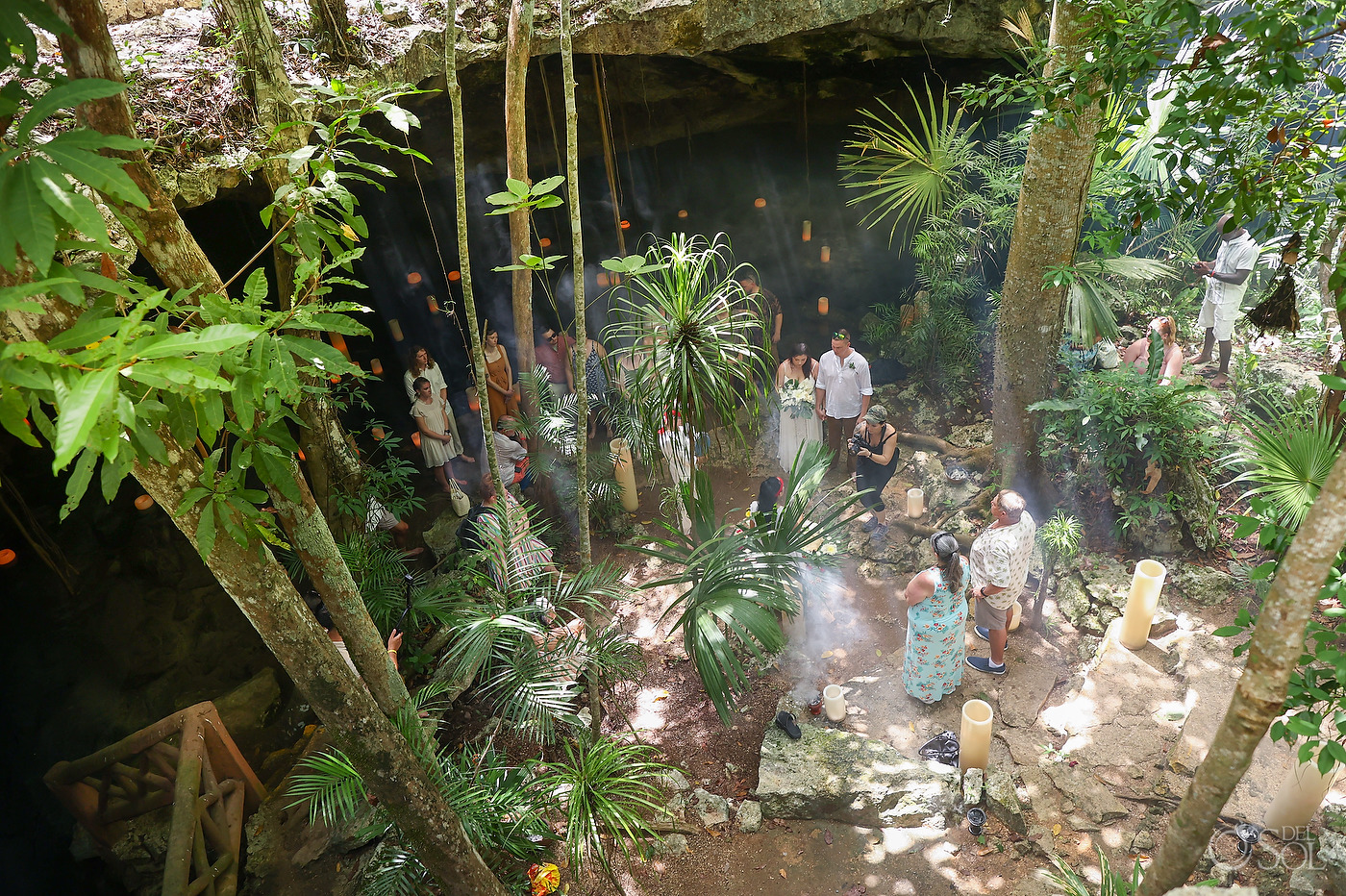 A Mexico cenote micro ceremony is far from a normal, it is an elopement experience of a lifetime.