Micro Weddings Mexico
Tips and ideas about planning your Micro Wedding or Micro Ceremony in Mexico from planners, photographers and travel agents living in the region with boots on the ground.
What is a micro wedding or micro ceremony? In this article, we let our clients explain it for you.
Micro Wedding Celebration – 10 years. For us, a celebration of family and friends, a group of very close people, any Micro Ceremony to celebrate that family's love is an investment in experiences and an adventure nobody will ever forget.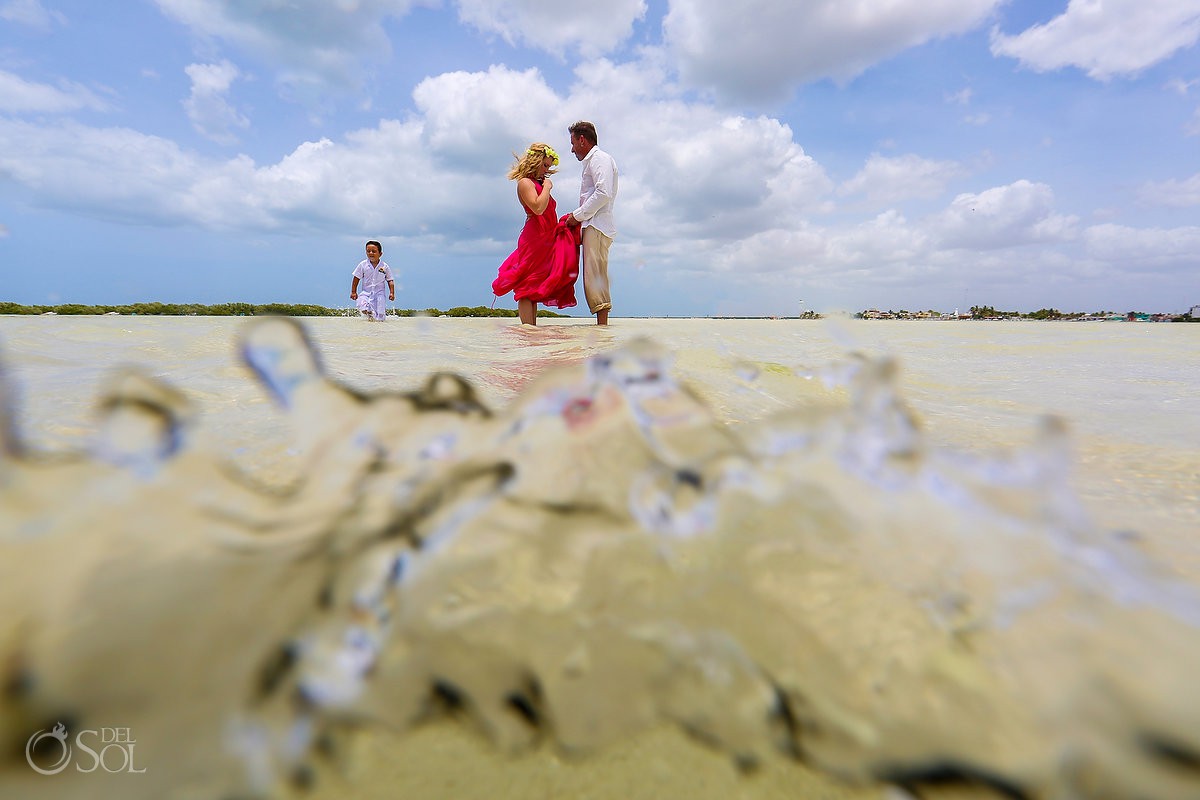 In my eyes, you and I have the perfect relationship, we were friends at first, and then now, we're best friends. You complete me. You truly are one of a kind. You've taught me so much about life, and love. I just want to say: you are the love of my life, and I'll thank you forever for that", Richy.
"I am so blessed, to be your wife, and your soulmate. I couldn't imagine life without you, thank you for loving me, unconditionally", Audrey.
---
…Hey Guys, Wow! You are amazing… the pictures… your work… It's exactly what we're looking for. My fiance Lara and I are planning a wedding in Paradise…. picture it… A white sand beach that crests just above the water not more than a few inches… no trees, no dirt… nothing but sand… water so clear it magnifies the ocean floor for miles around and skies so blue and perfect that the odd cloud only enhances every scene….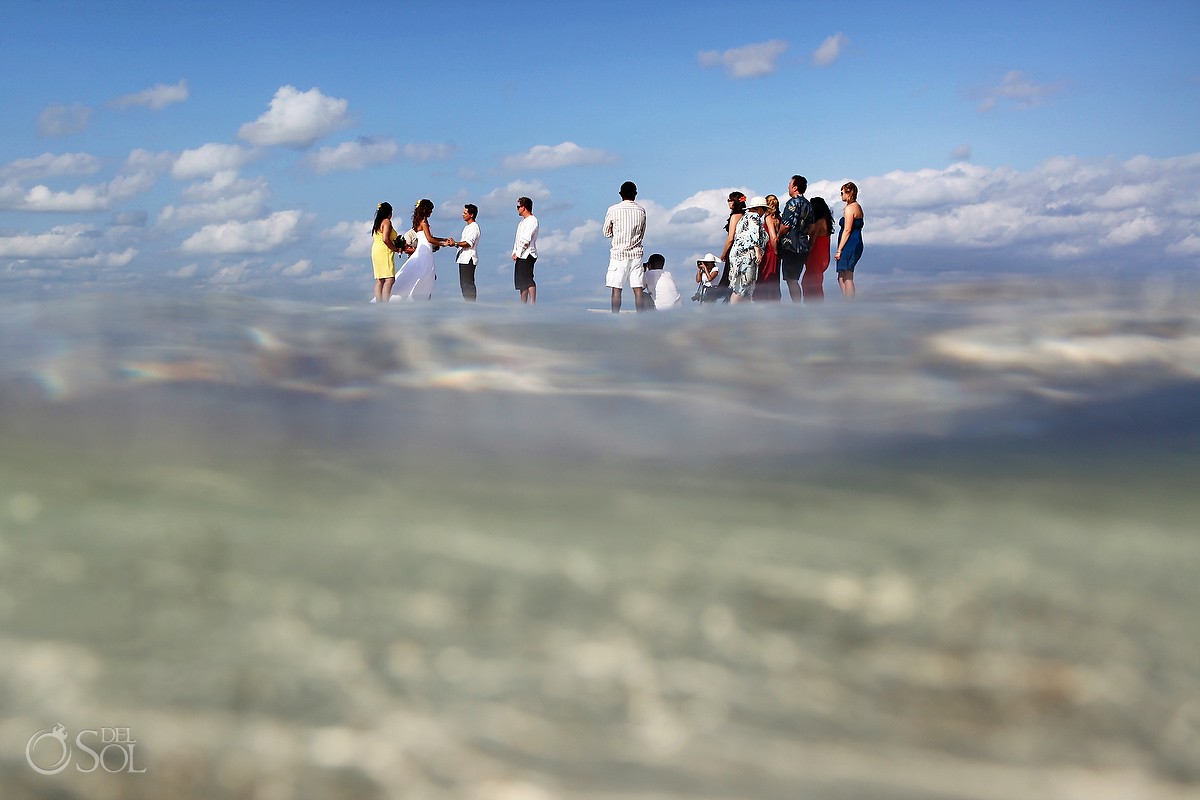 ---
When a mermaid knows, she knows.  Susana contacted us and said:
"We had a wedding planner who told us: "you can't get married in the ocean, it's much too complicated. So we thought, ok, we'll get married on the beach like everyone else. Then we met Sol. She told us "you HAVE to do it! You have to get married in the water, it will be AMAZING! This entire vision all came about because of Sol… she's the one who turned the dream into a reality!" – Susana the Mermaid bride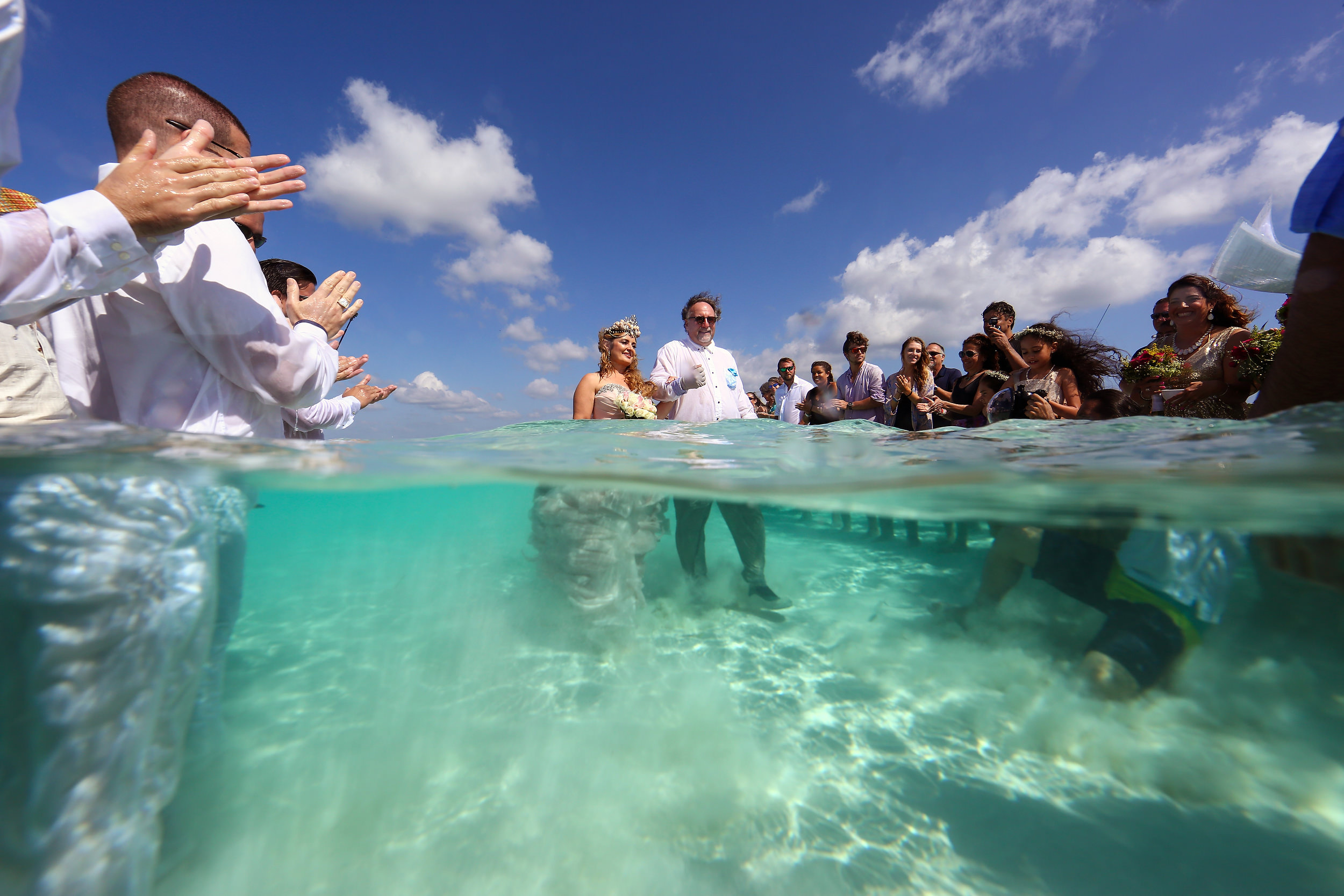 ---
"Since I had only given him a basic itinerary, at the beginning of the trip Este had many questions and no expectations. My anticipation over how the week would play out was easily reassured the moment we met Sol. The first thing she said was "there is only one rule: RELAX." Not having an over-abundance of things keeps us traveling, experiencing life, and being involved with one another and our family.  We have seen so much beauty on this Earth and yet standing at the precipice of the tallest fall I felt it's magnificence to a place that left me speechless and brought me to tears. Indescribable."- Crystal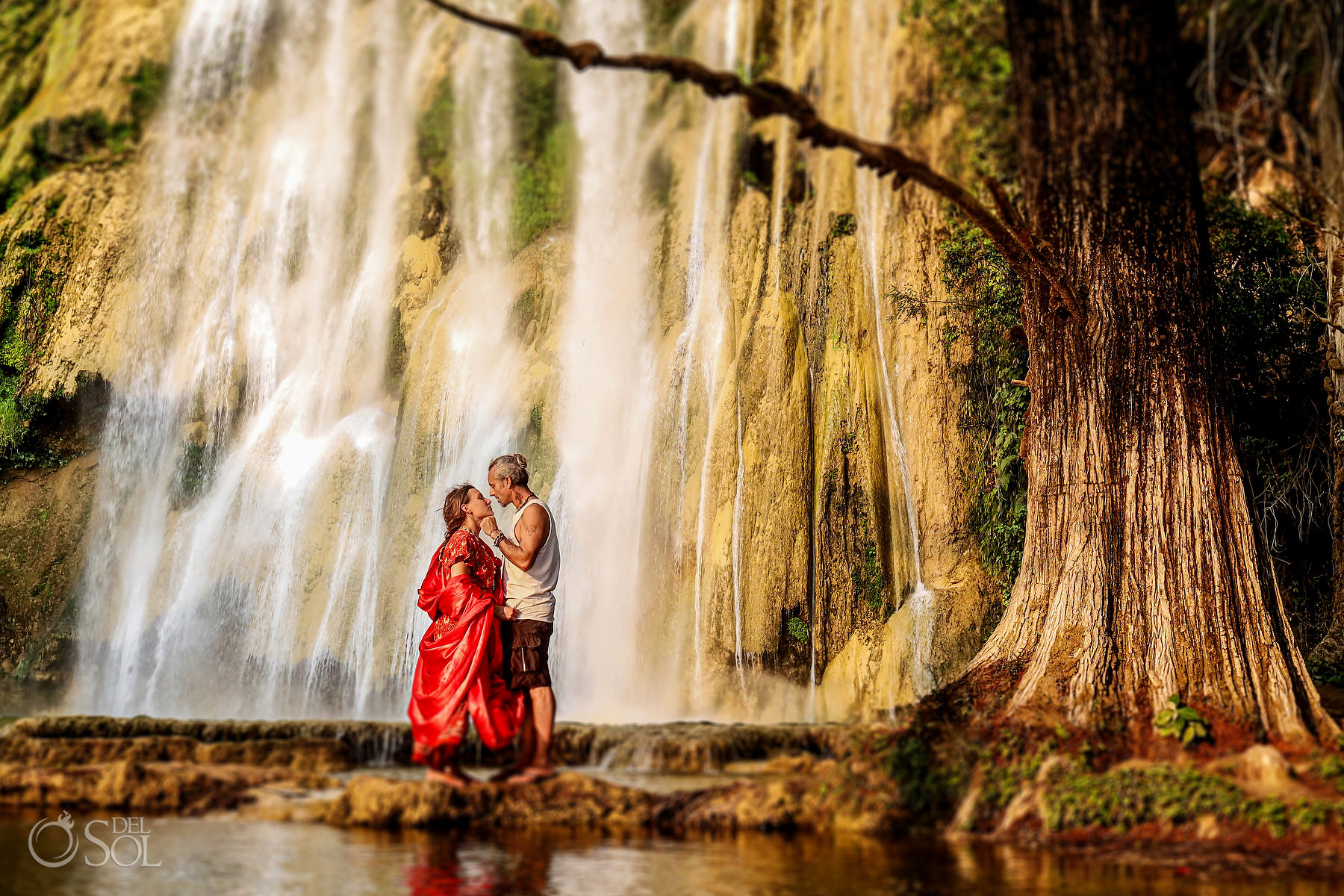 ---
Planning a micro surprise vow renewal…. Justin really went all out for his 10-year vow renewal with Tracy.
"Justin and I talked a few times about what to do for our 10-year anniversary.  At one point, he even said, "remember you said you wanted to renew your vows…"  I cut him off and was like, "ohhh, no.  Gosh.  Nah, not NOW.  Maybe one day, that would be so amazing.  That's too much, though.  Let's just escape this cold for somewhere warm.  Time together.  Time away.  Perfect." This is how Justin surprised me: