Villa La Joya Wedding
Luzbelly + Jim
"Something we love in life is travel: discovering new places and things." – Luz
Villa La Joya, situated in the Riviera Maya, is a venue that merges the beauty of the Caribbean beach scene plus the luxury of an elegant private Villa. We absolutely love the many benefits of having a Villa wedding.  Anyone can enjoy the freedom and privacy unlike that of being inside a resort. One can relax and enjoy to be surrounded by nothing but the ocean and the loved ones. Other of the many benefits of Villa la Joya weddings is that the venue can accommodate up to 200 guests.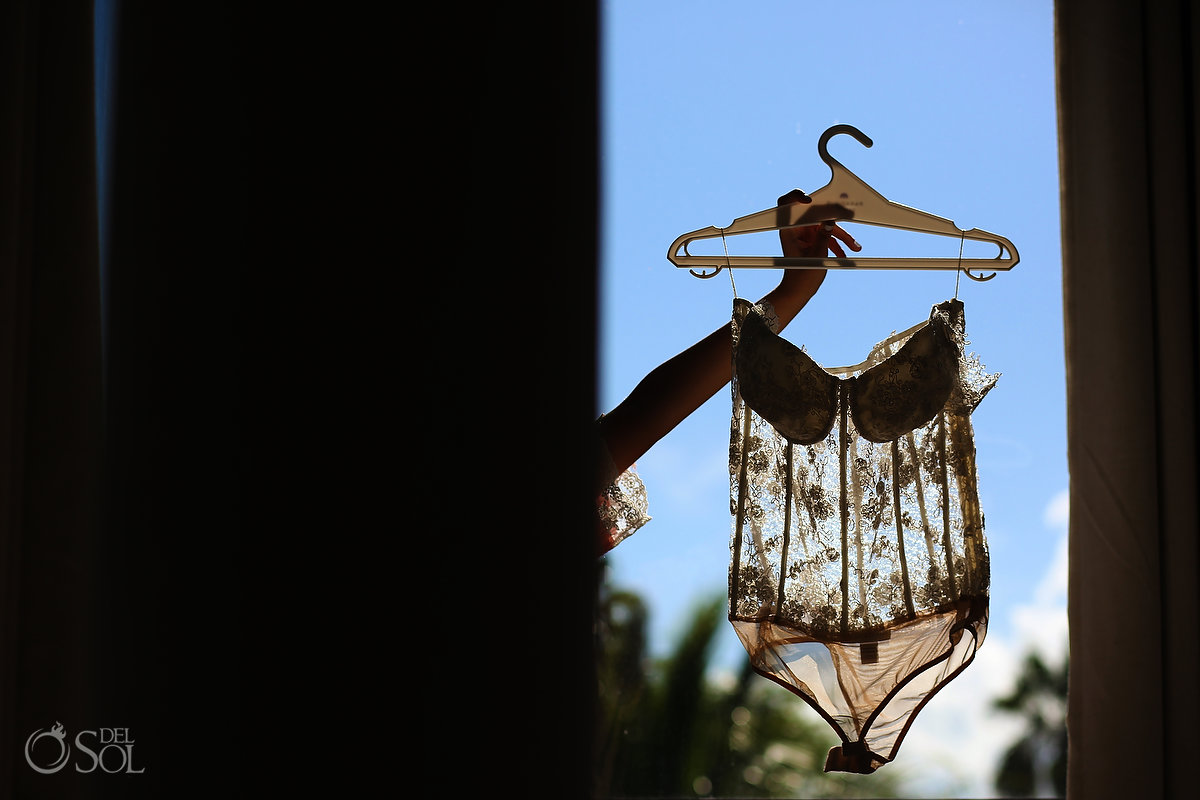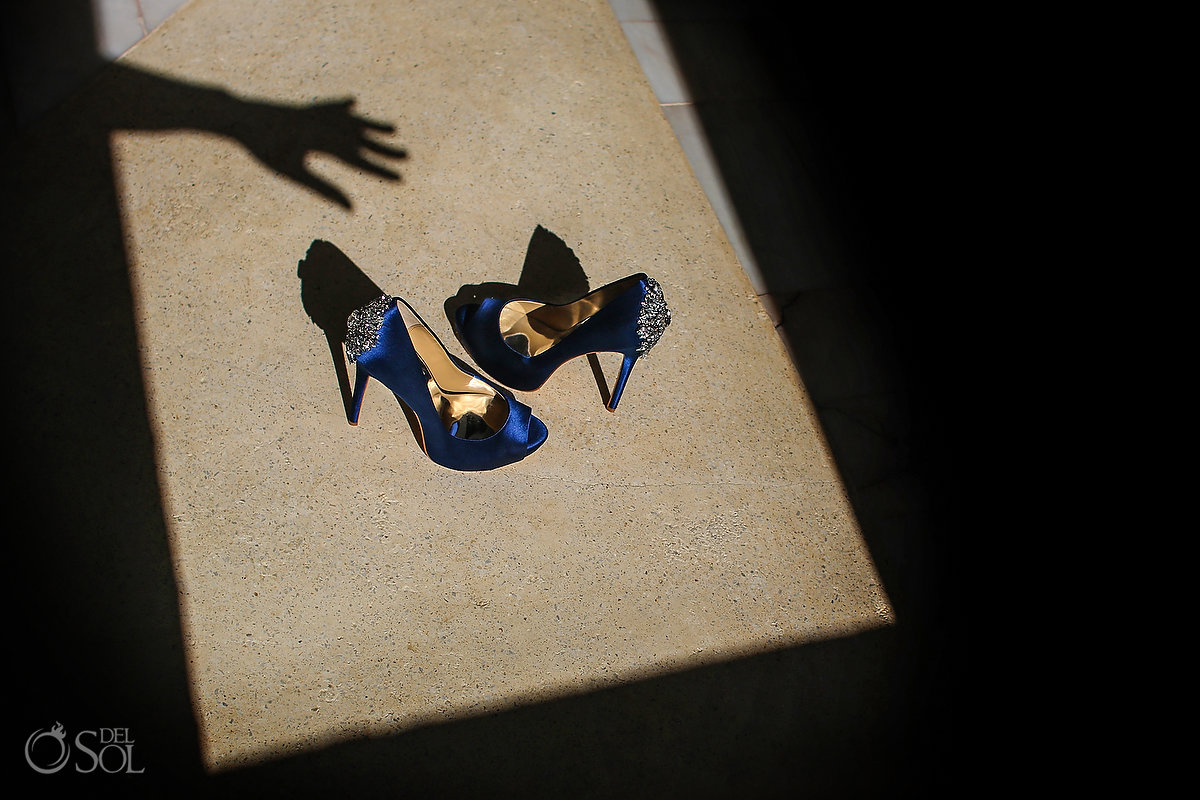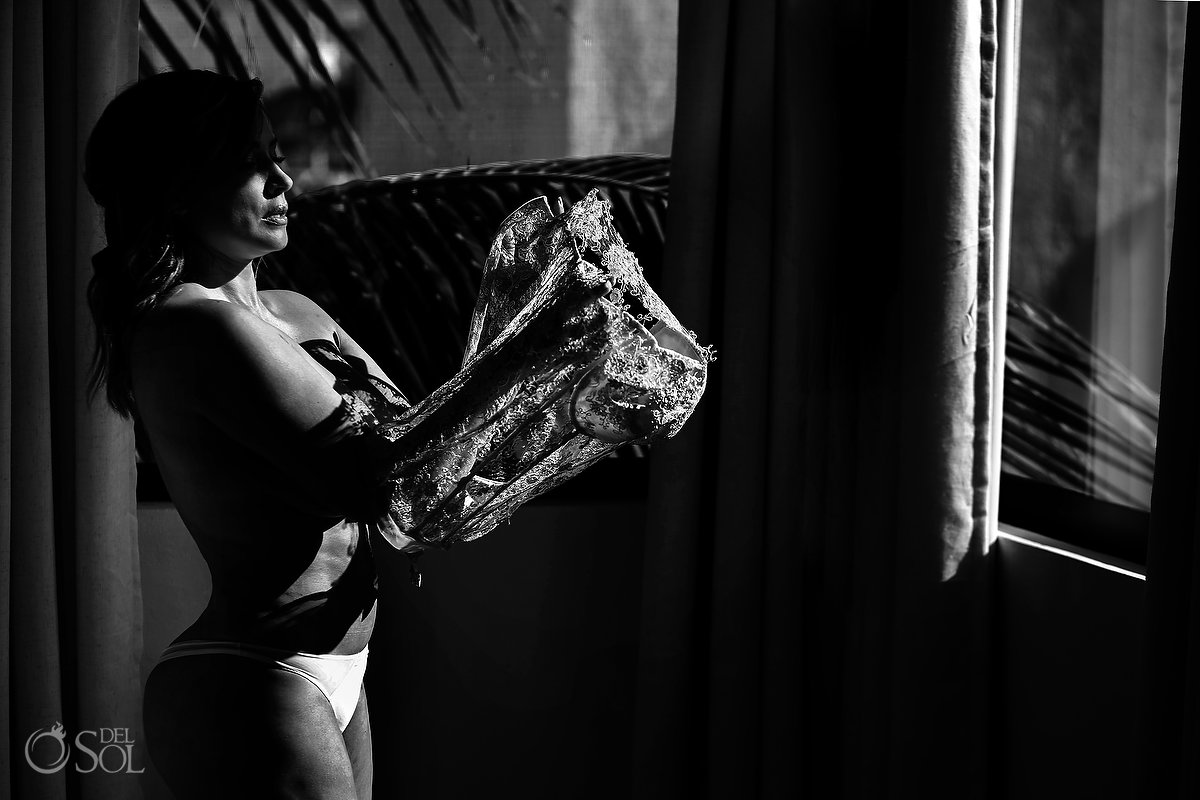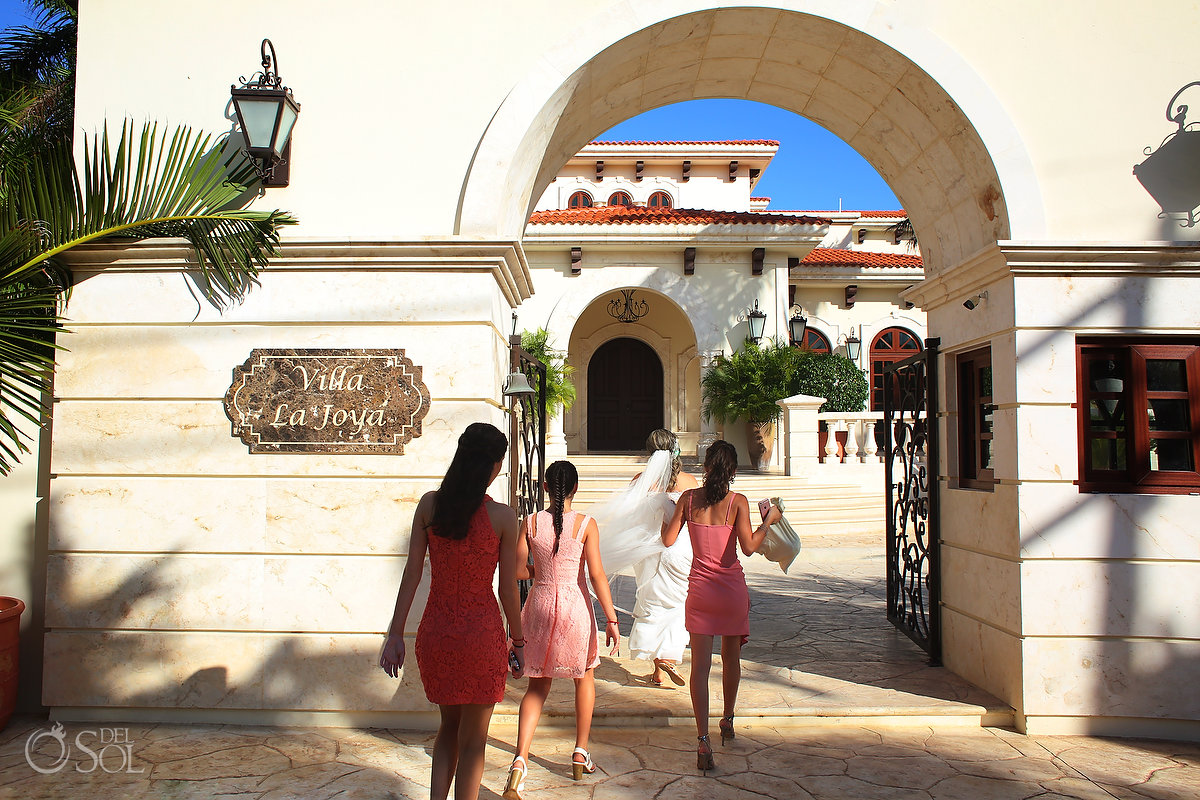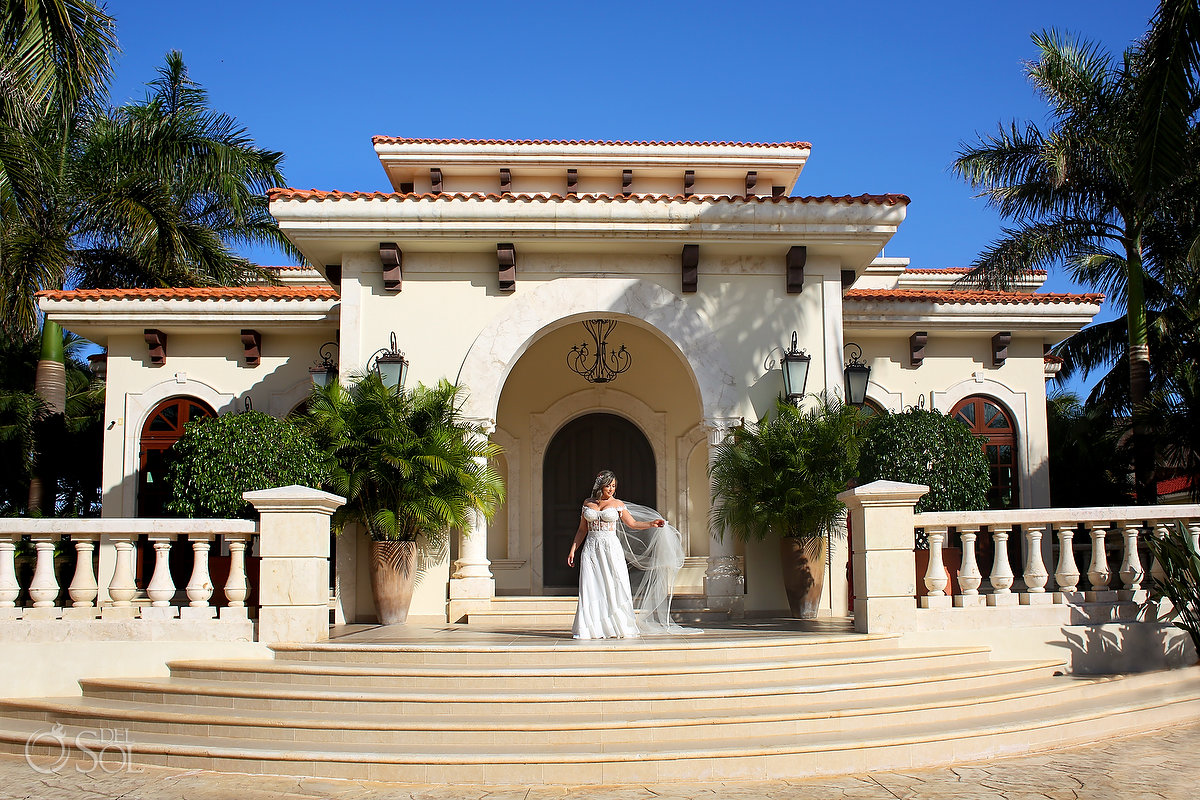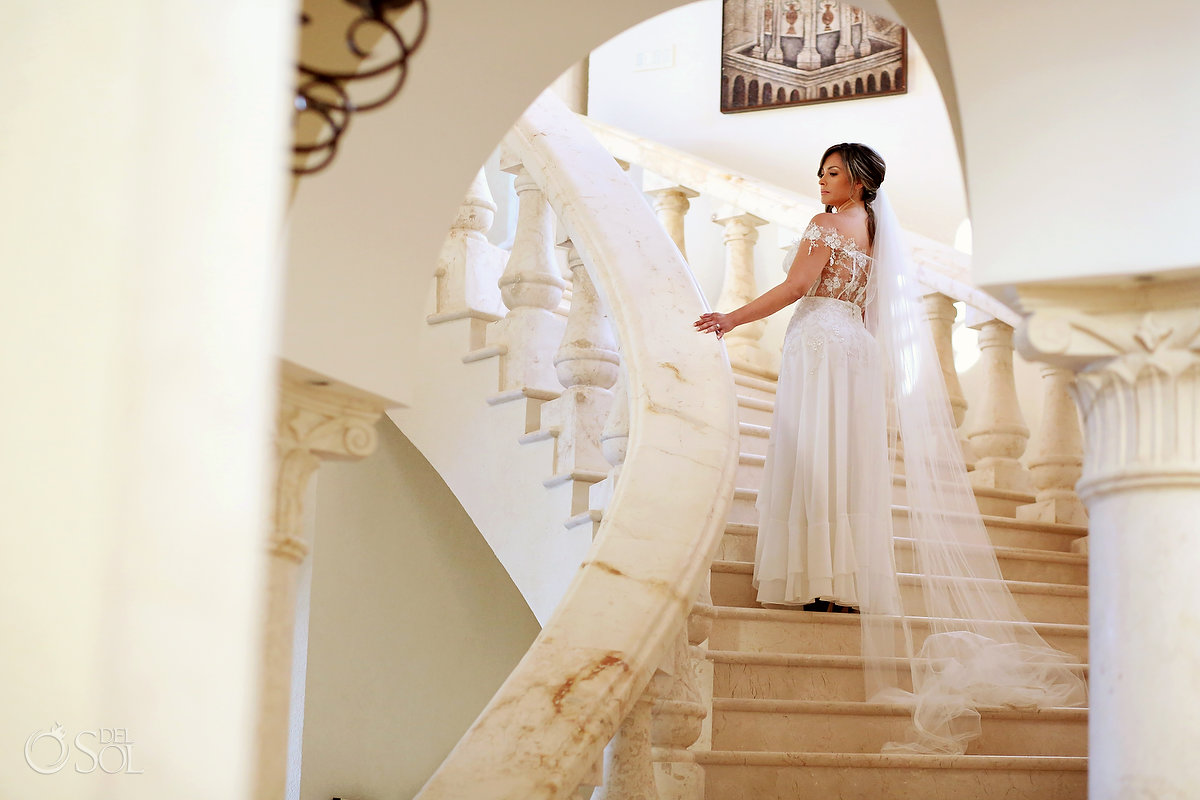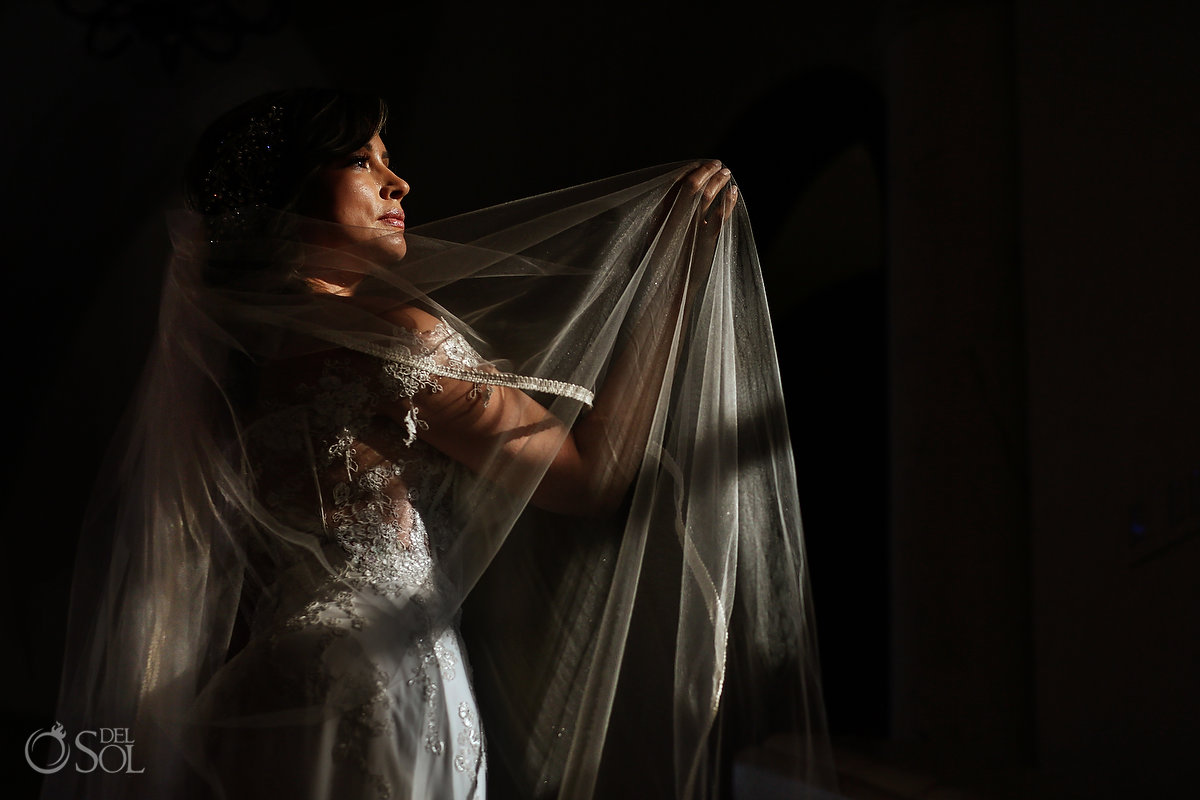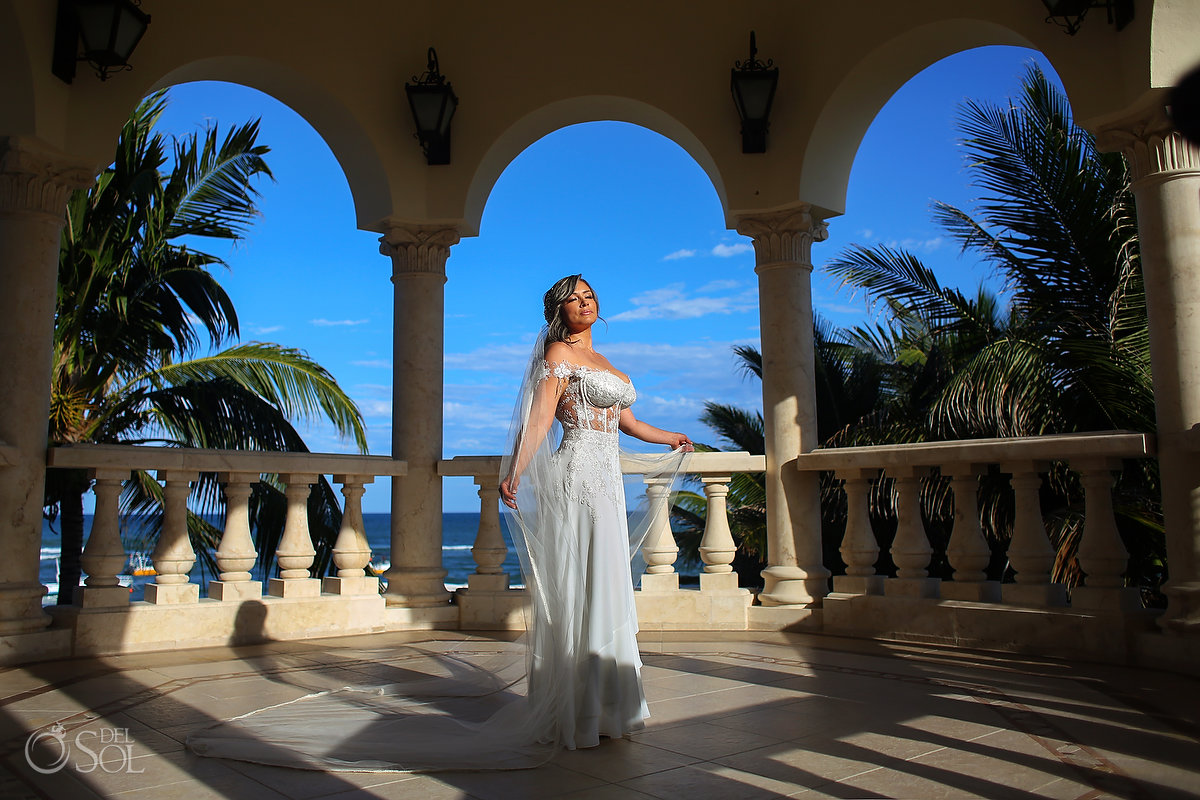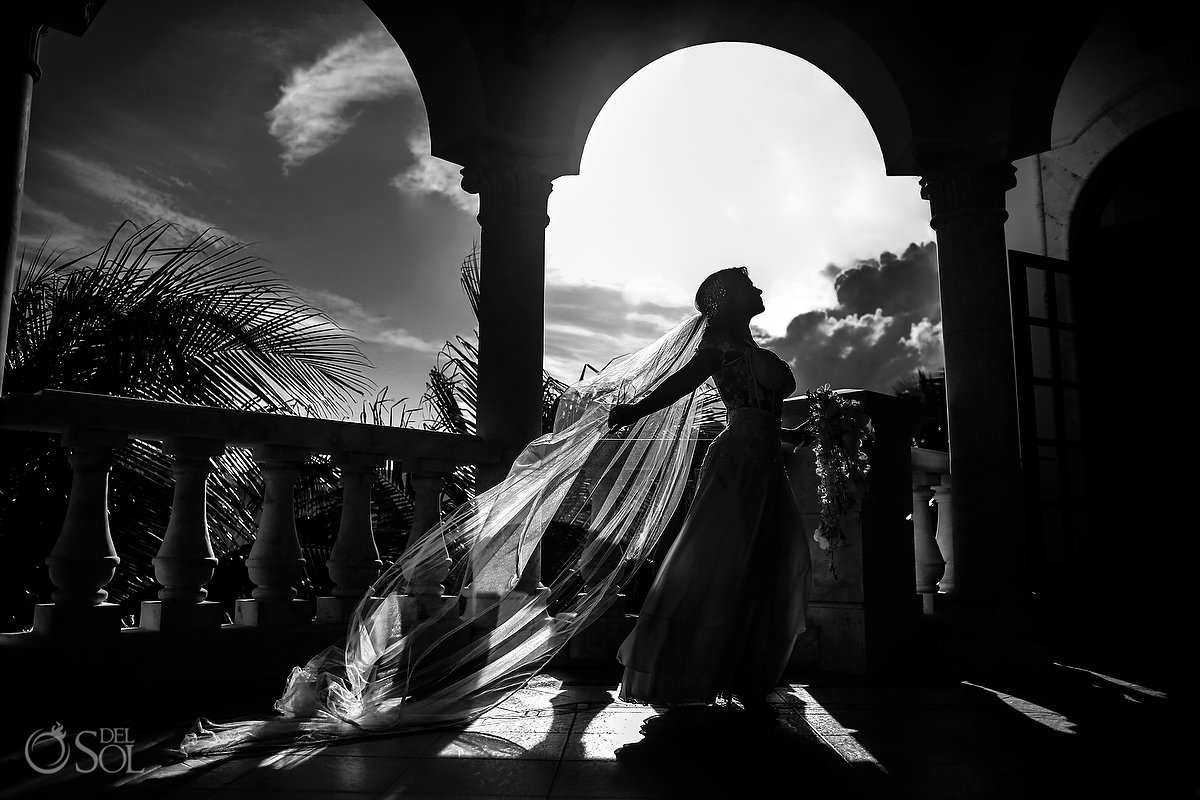 Del Sol: It's amazing LOVE brought you here! Why did you Travel for Love?
"Jim and I are what we call adventurous souls. If there is something we love in life it's travel: discovering new places and things. I'm a Pisces, there is a magical connection it the ocean, I love it. We got engaged in a Colombian Island. So we wanted to get married at the beach."
"Something we love in life it's travel: discovering new places and things." – Luz
Del Sol:  We loved that you had your son as part of your day and that you wrote vows and gave a gift to him!
"Our little son. Dominick is our treasure. We gave him an infinity charm, it means totality, completeness and unbreakable love, infinity is and will be our love."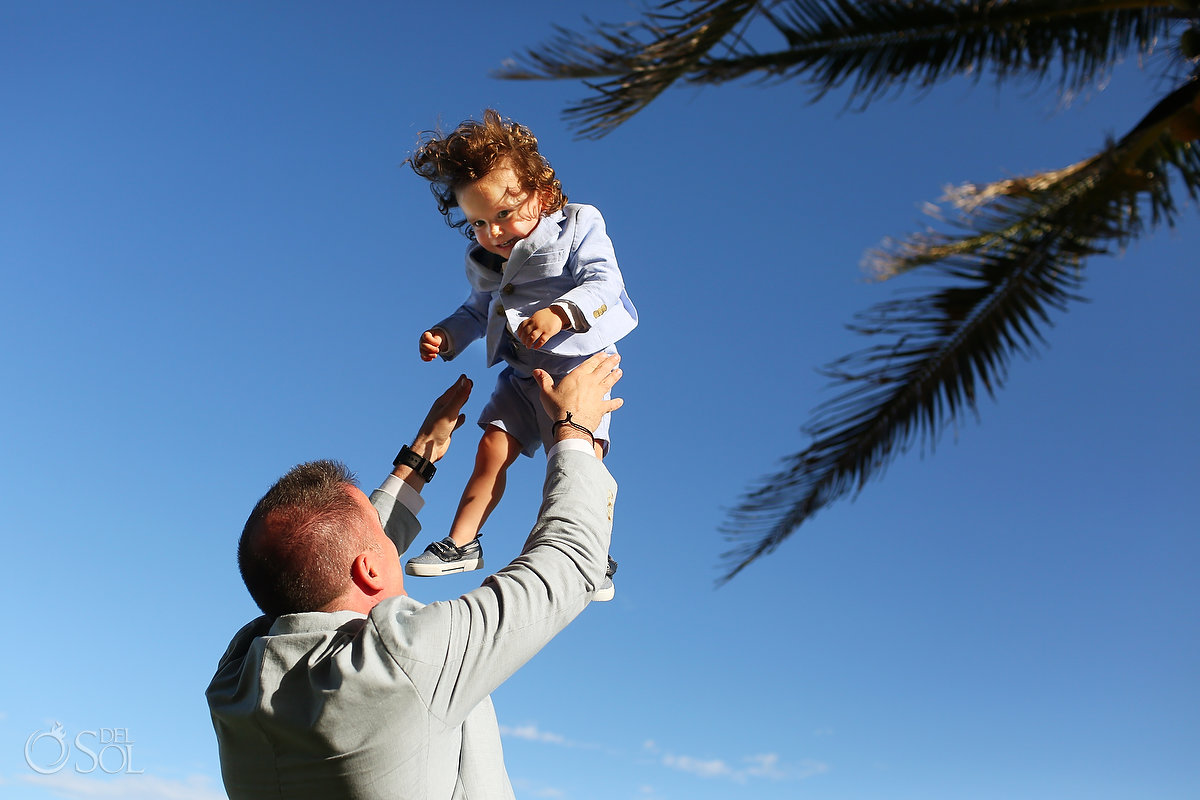 Villa la joya Wedding ceremony on the beach.
This was the first time for a Villa la joya Wedding ceremony to be on the beach in the venue's history. Usually, the ceremony is located on the upper area of the main pool are of the villa. This beach ceremony location is ideal because it gives the designers the opportunity to make a perfect installation for the cocktail hour and reception without needing to uninstall the ceremony and install other elements needed for the evening.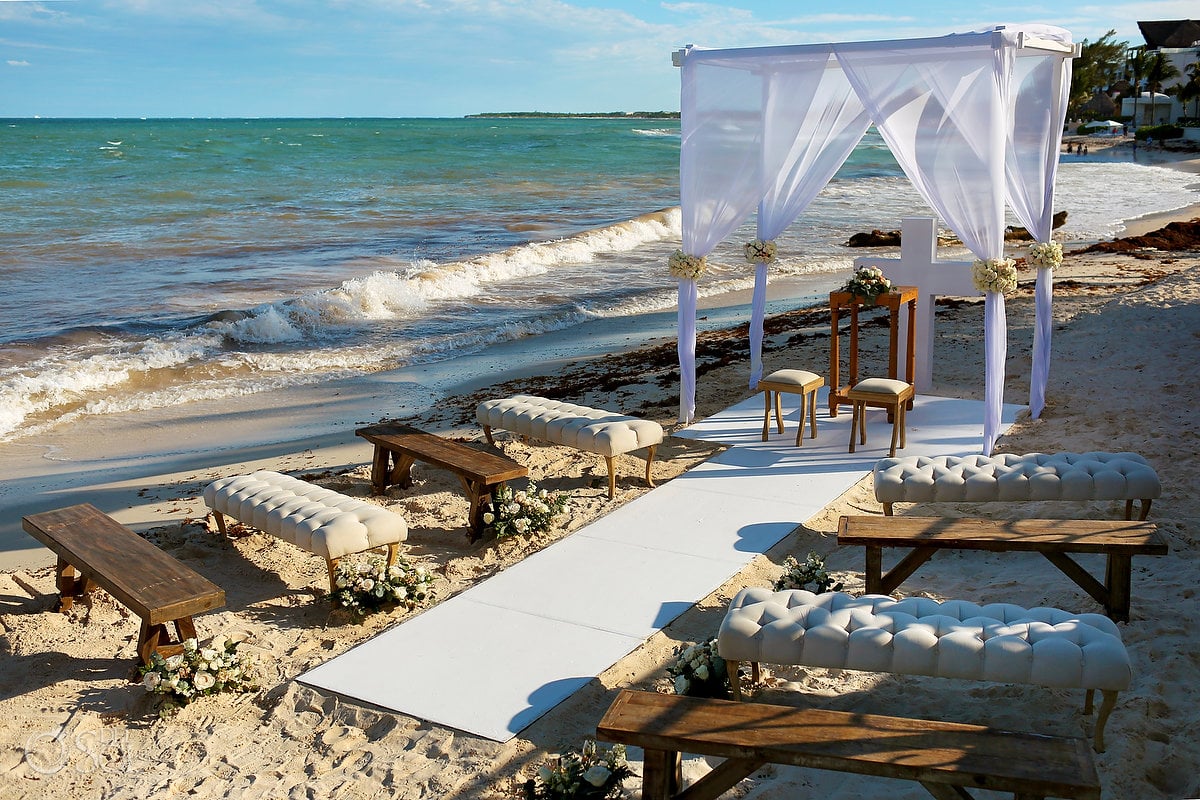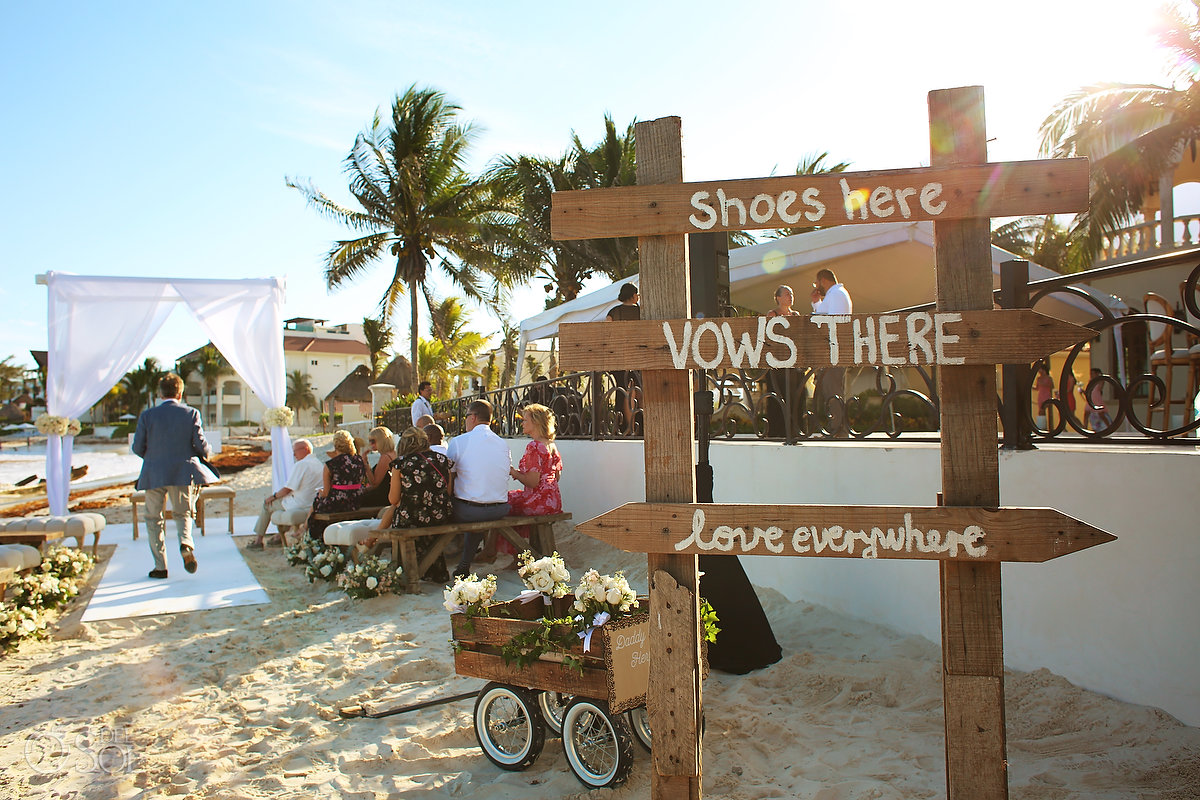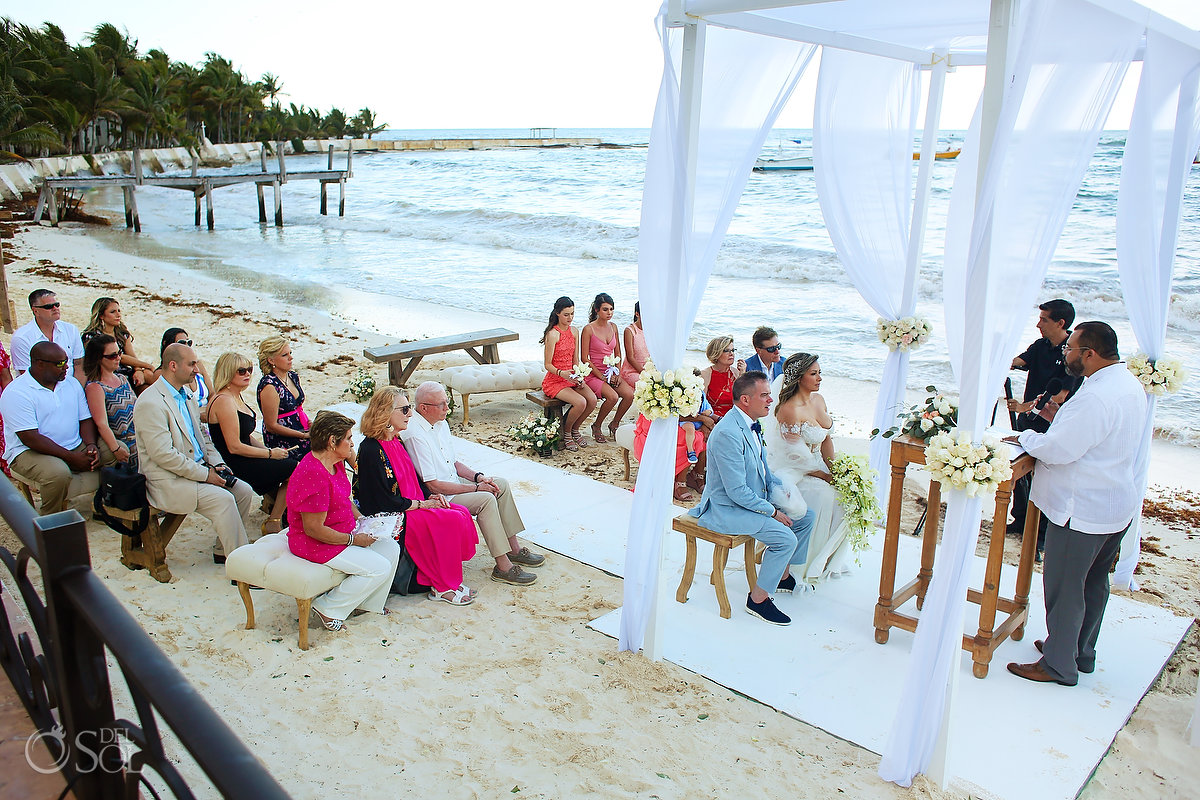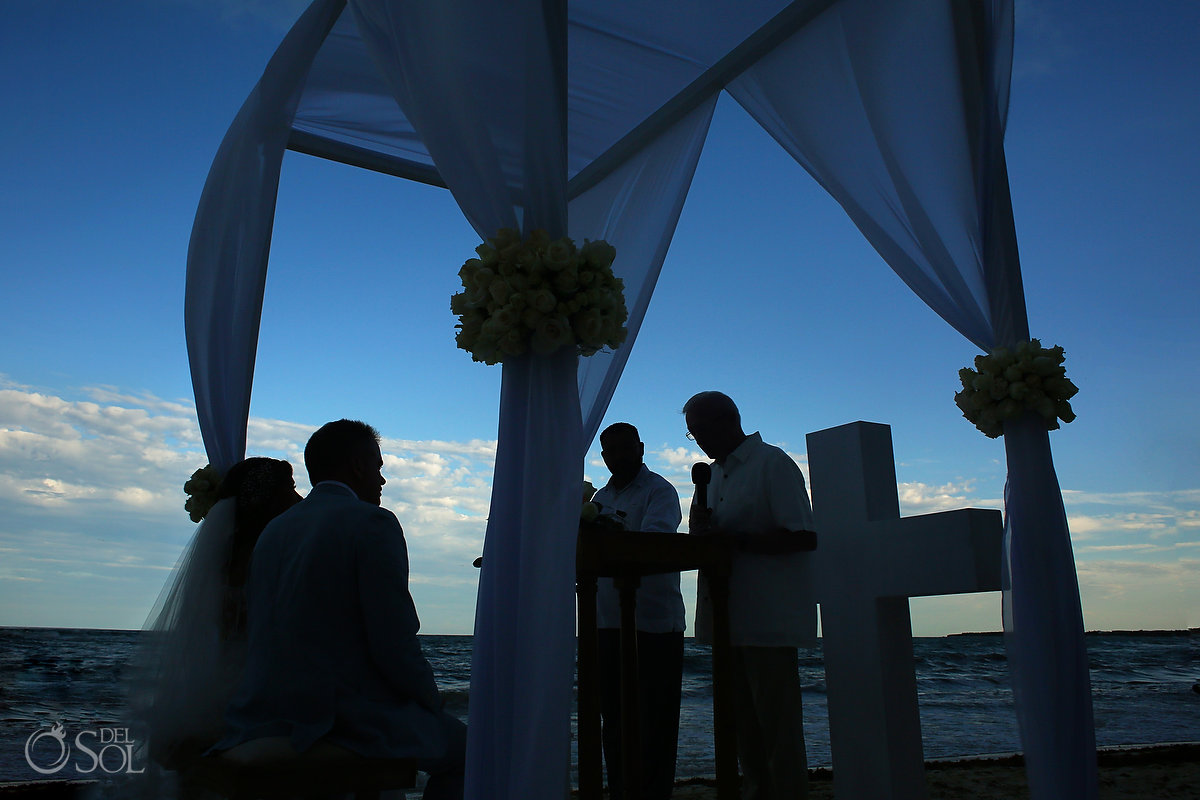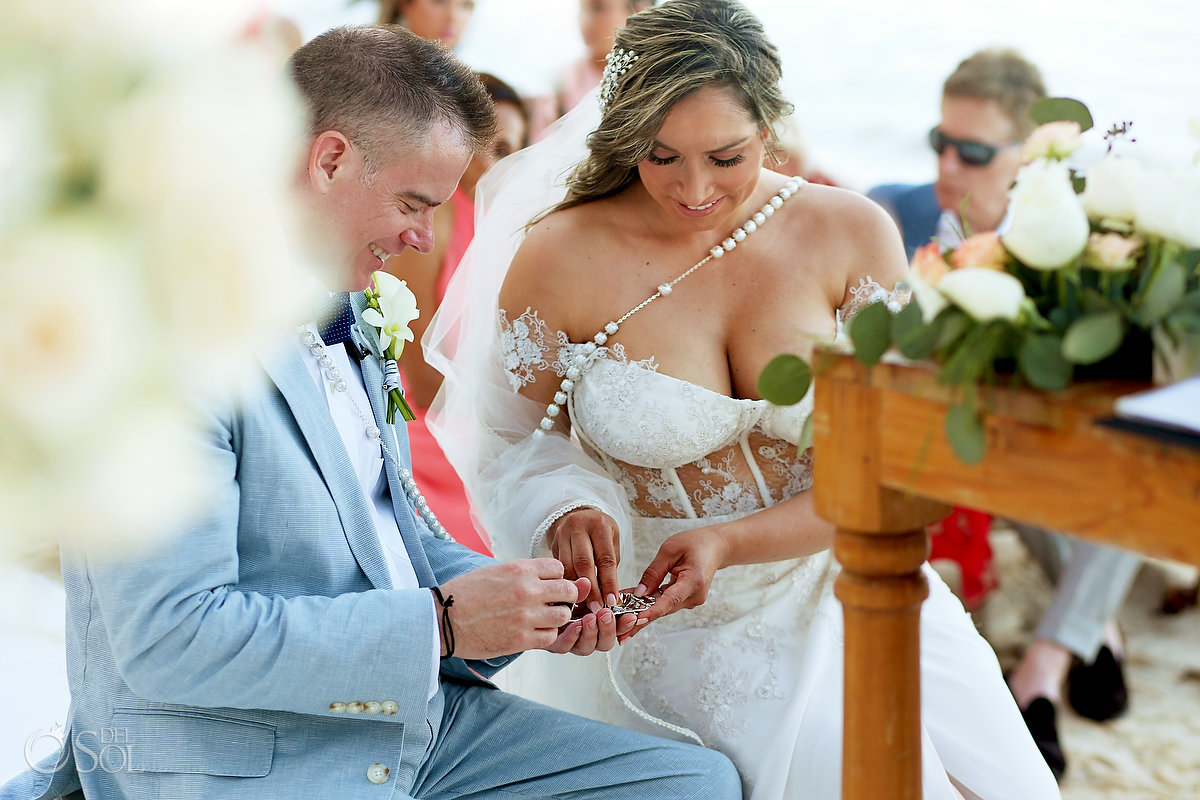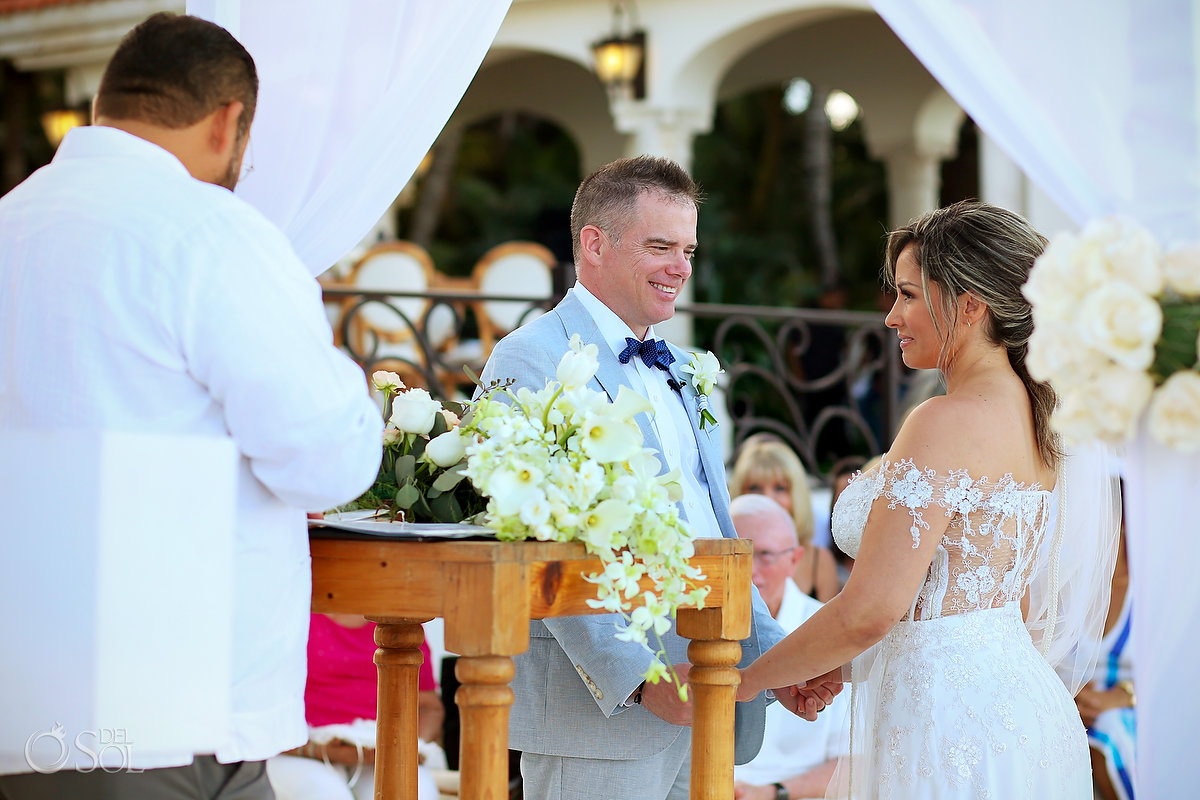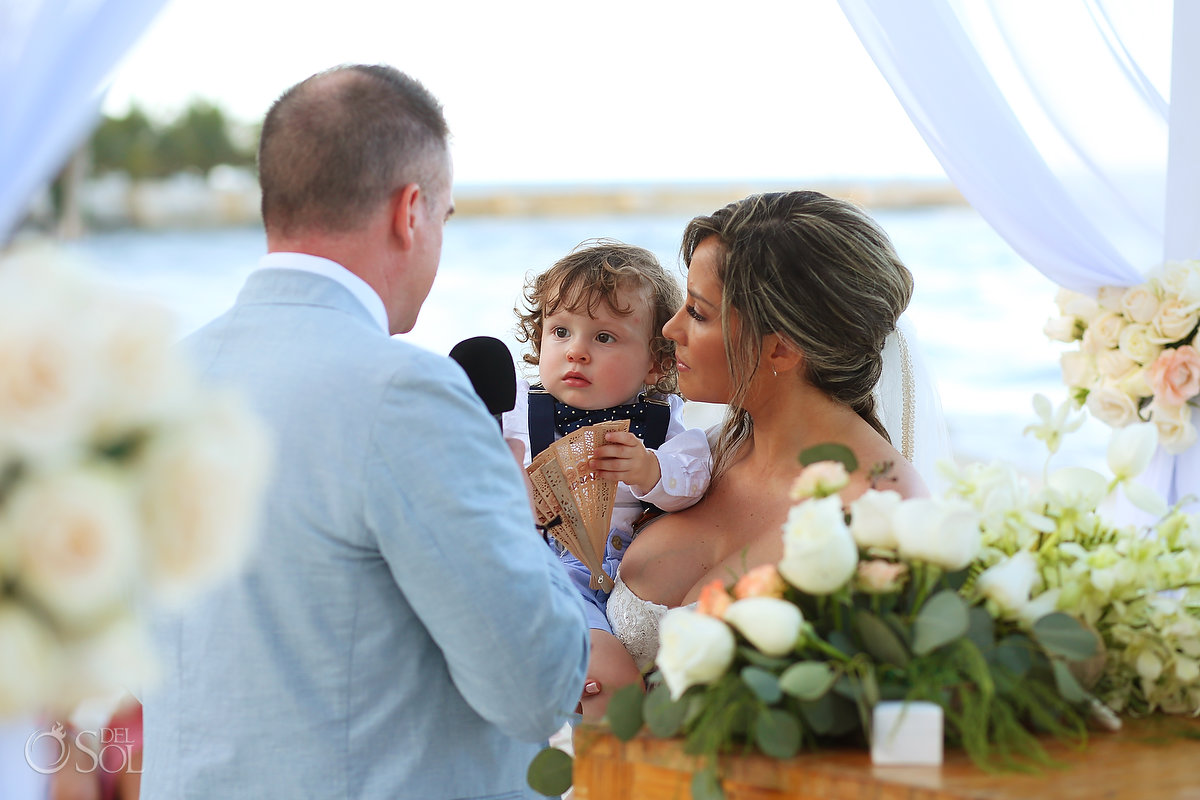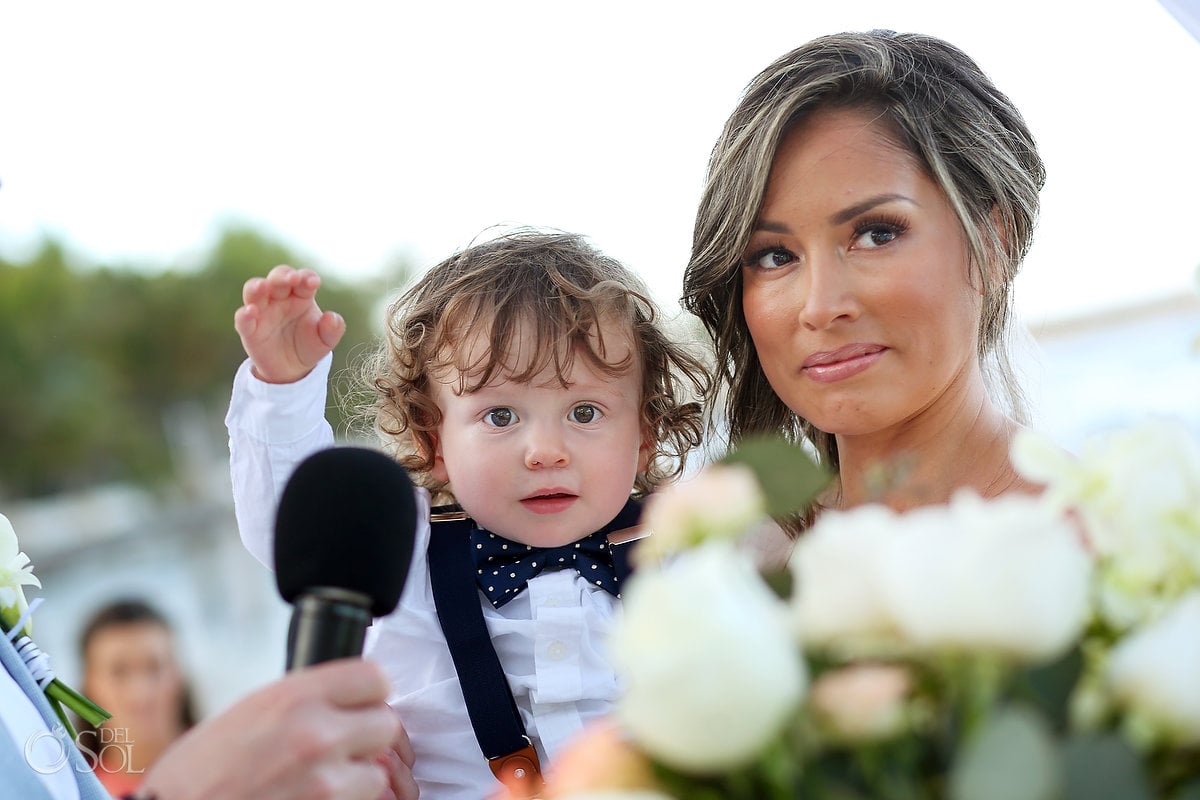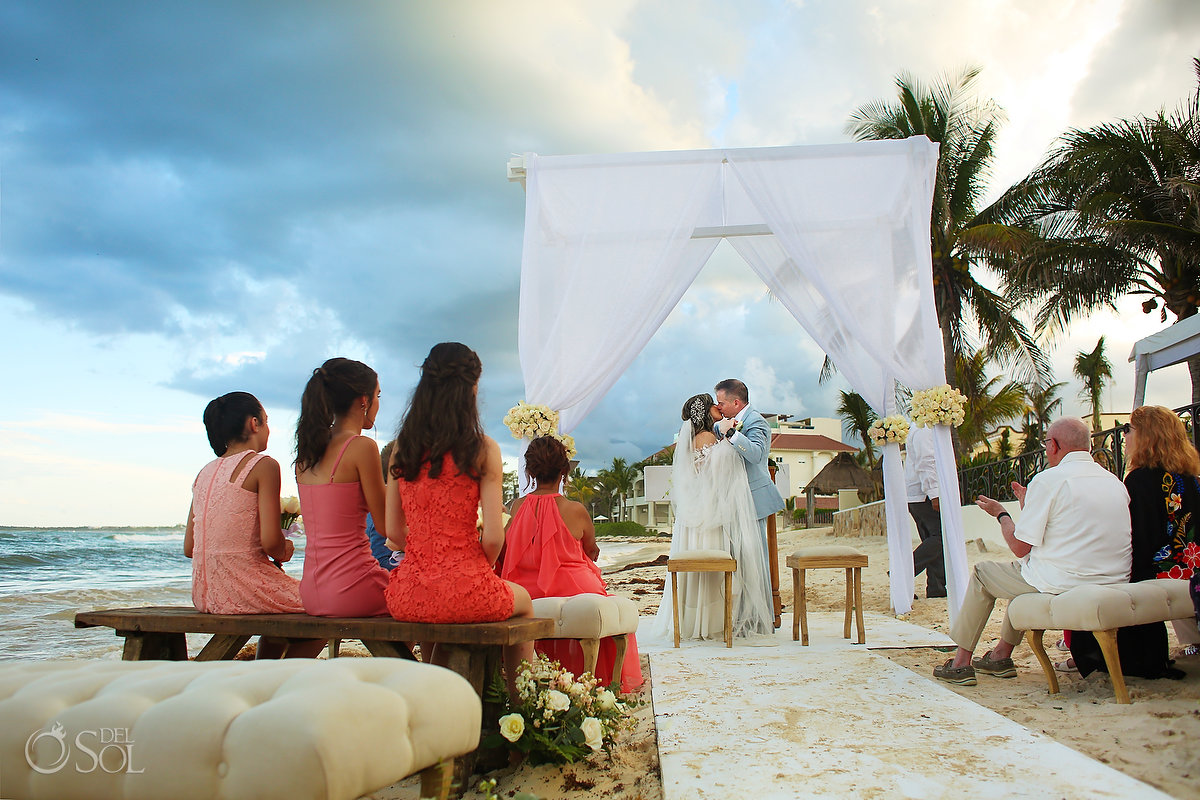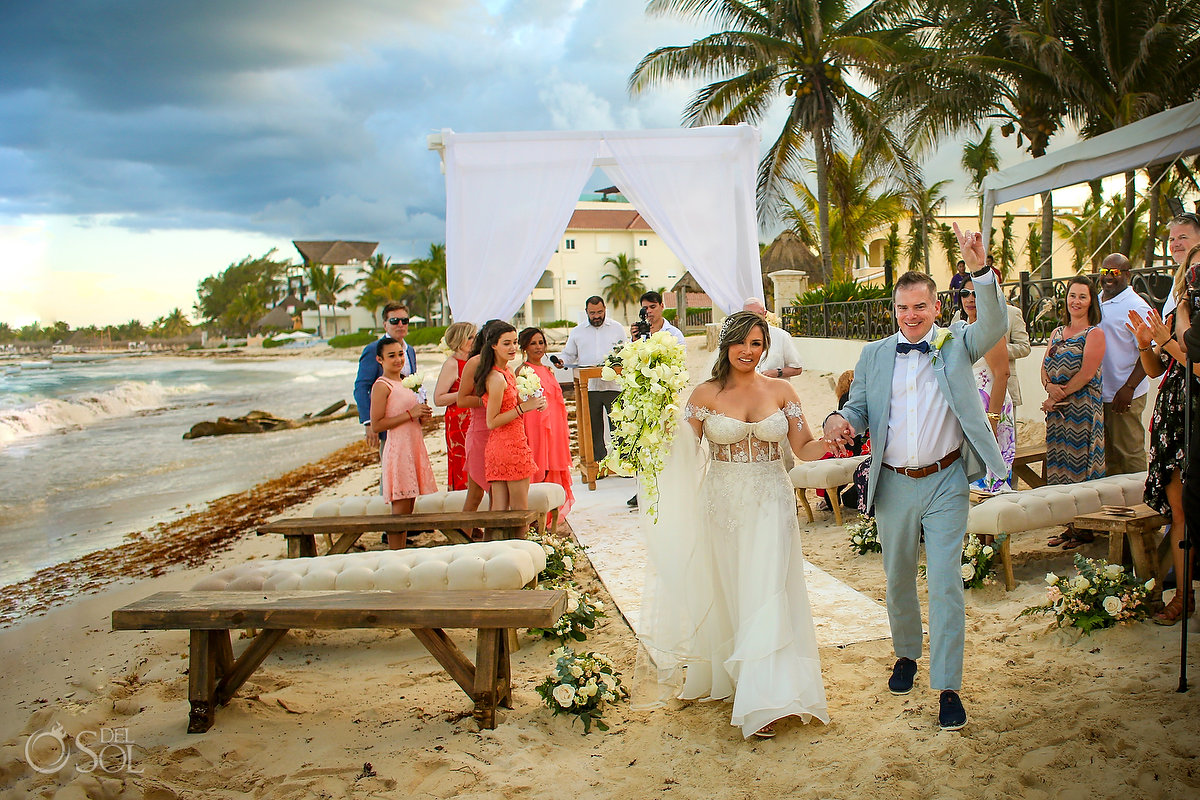 Del Sol: How was your experience with the del Sol team?
"If we could use one word to define Polly it could be 'Awesome.' In the beginning when I talked to my planner, Leila, I told her the most important to me is the photographer."
 "Pictures are memories and all the emotions and feelings you can express through them. Polly is an artist, I really love her style, bold and different." – Luzbelly
Del Sol: How did you decide on a Villa La Joya Wedding?
After our wedding I found out that I love Scuba diving – the Riviera Maya was the perfect place for my first open water dive!"
"When I found we were getting married in Riviera Maya I started to look for venues instead of planners. We saw Villa La Joya and thought it was breathtaking." – Luz
"I contacted Mike, the owner, he almost immediately responded to me, very kind and helpful. Our Villa La Joya wedding was the perfect mix of the stunning location and great people. Nothing could go wrong!"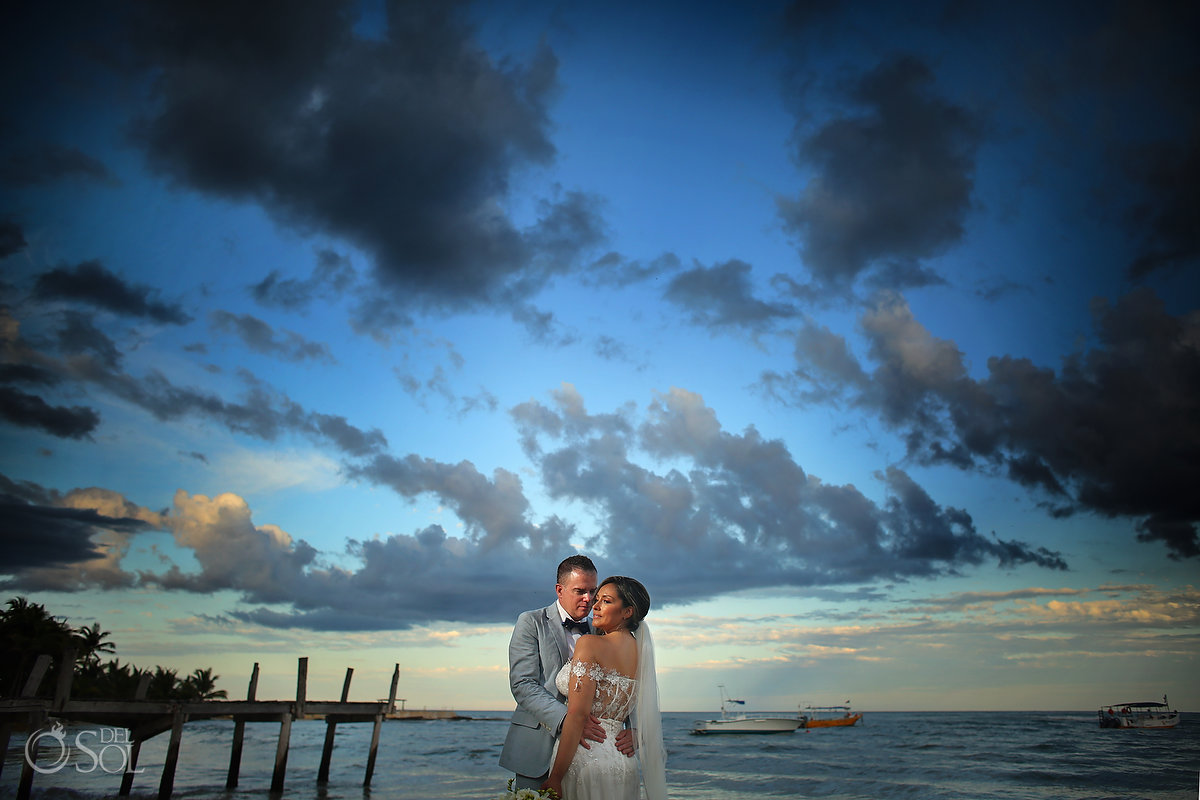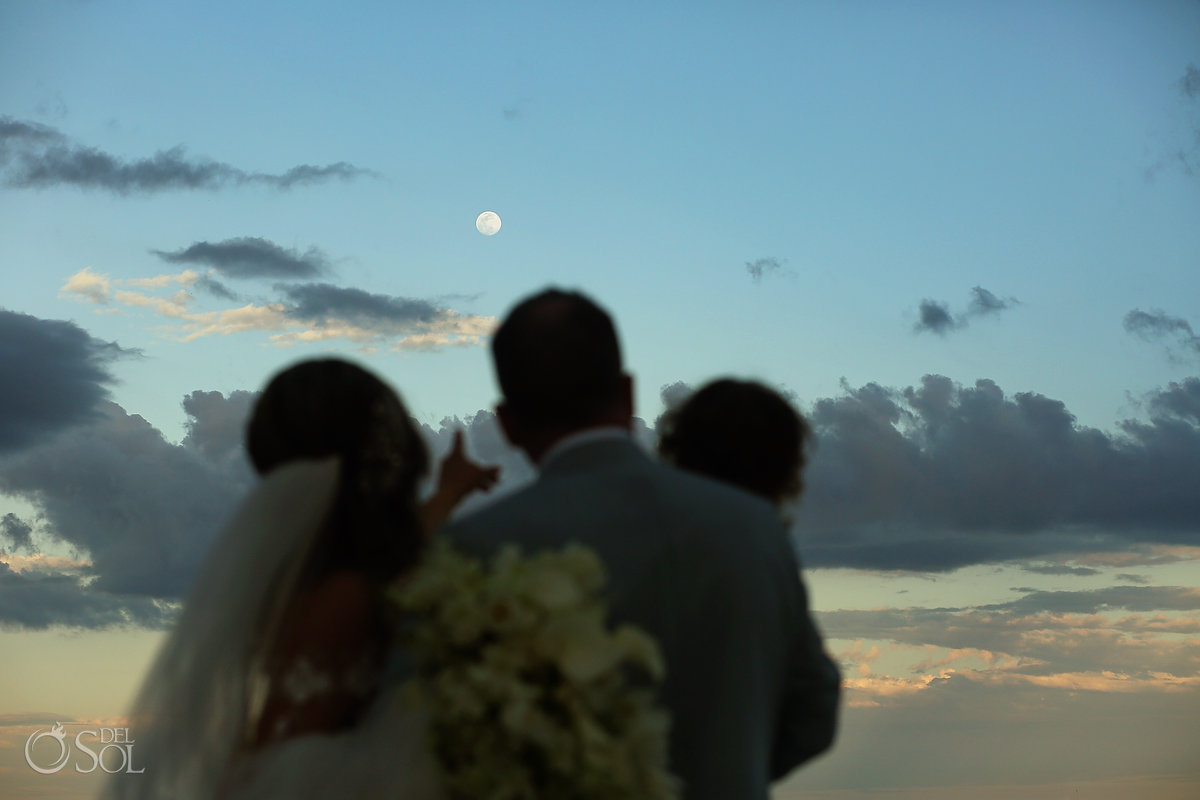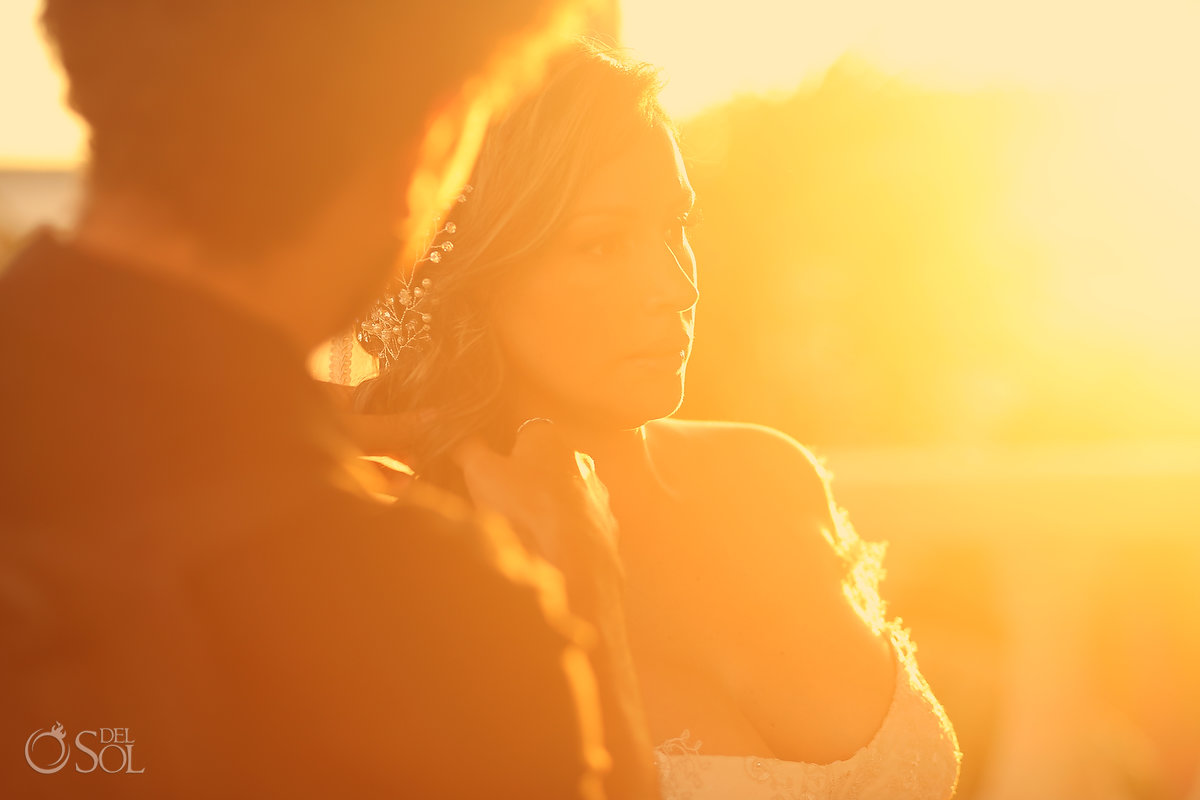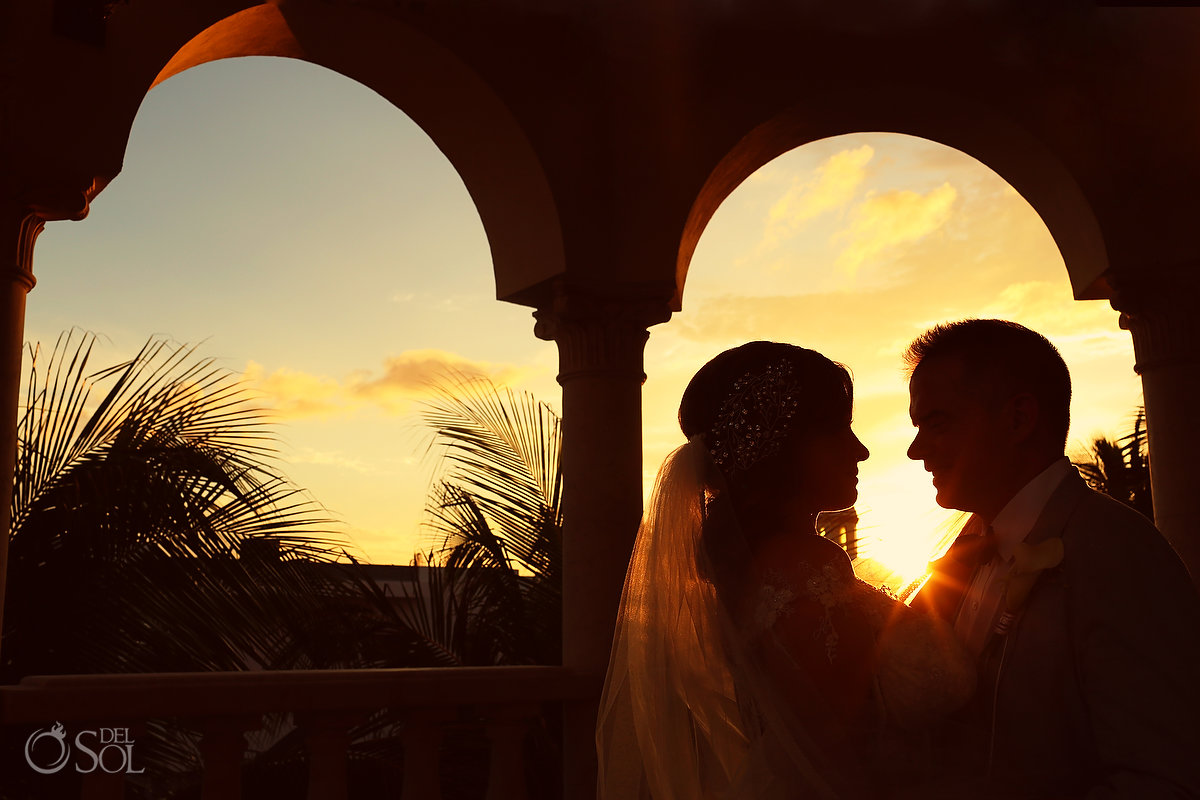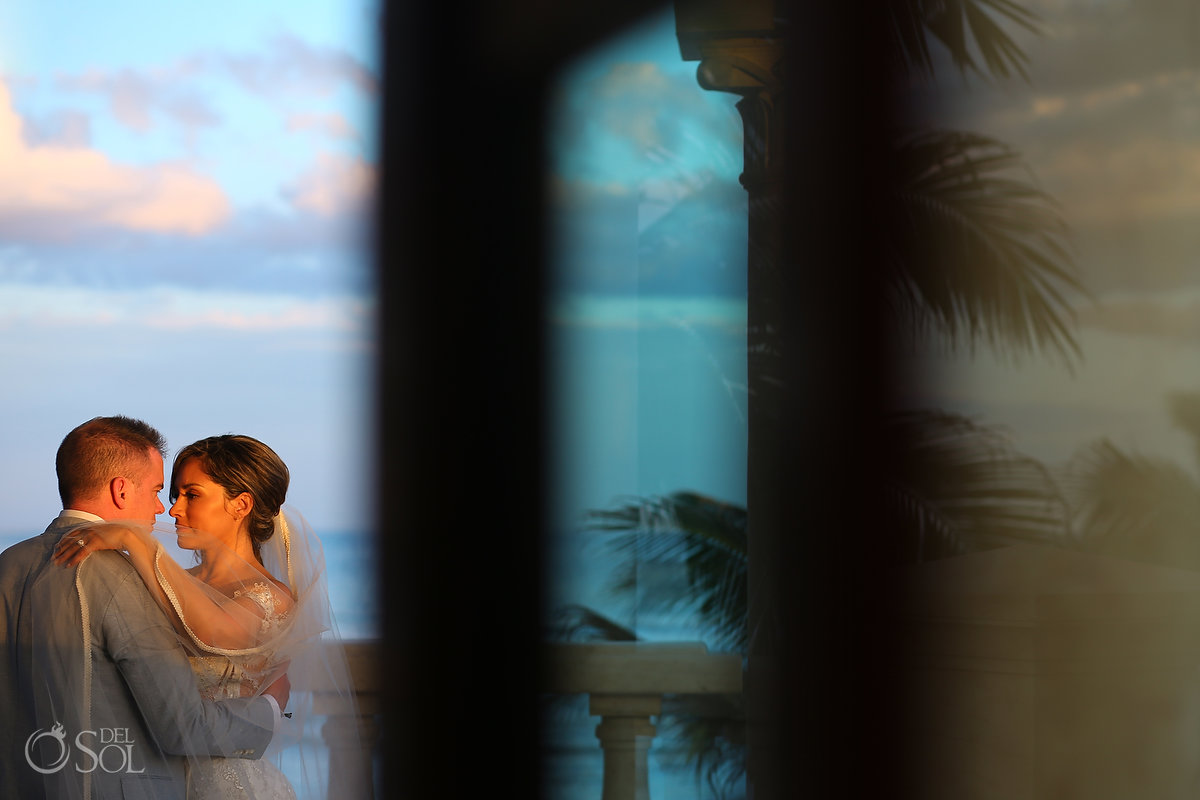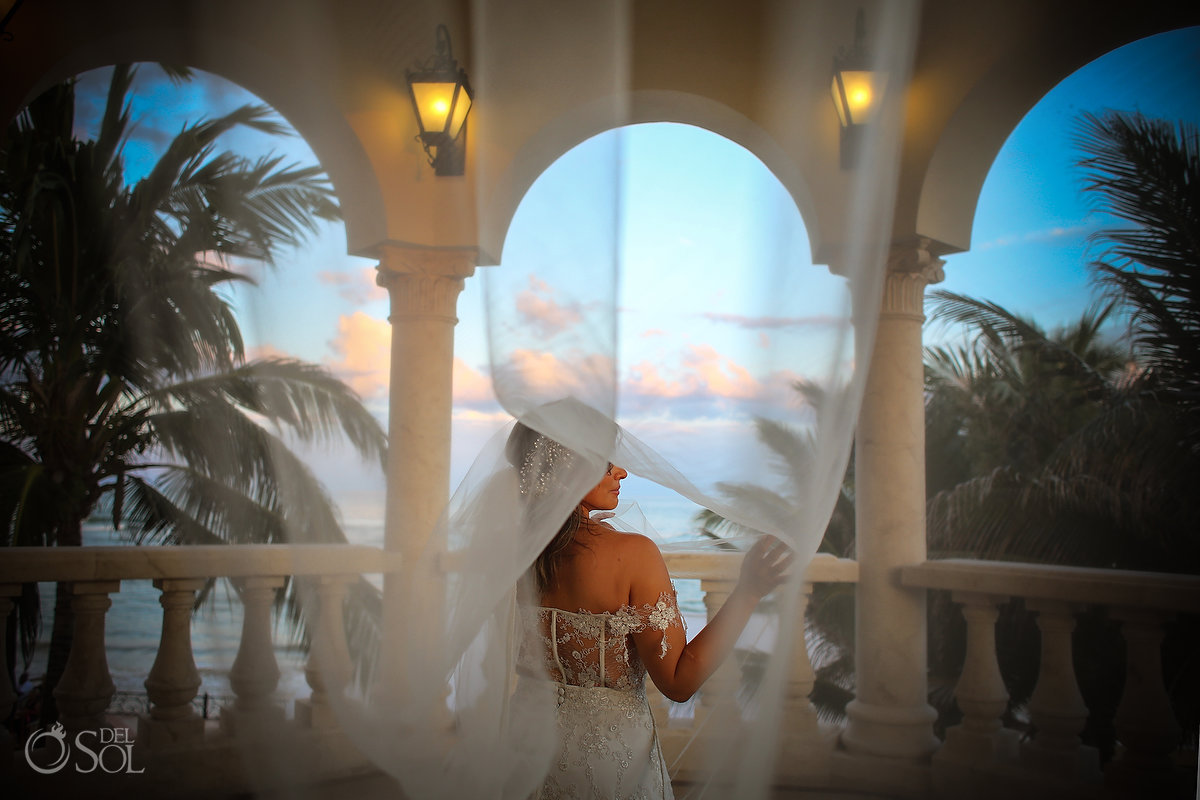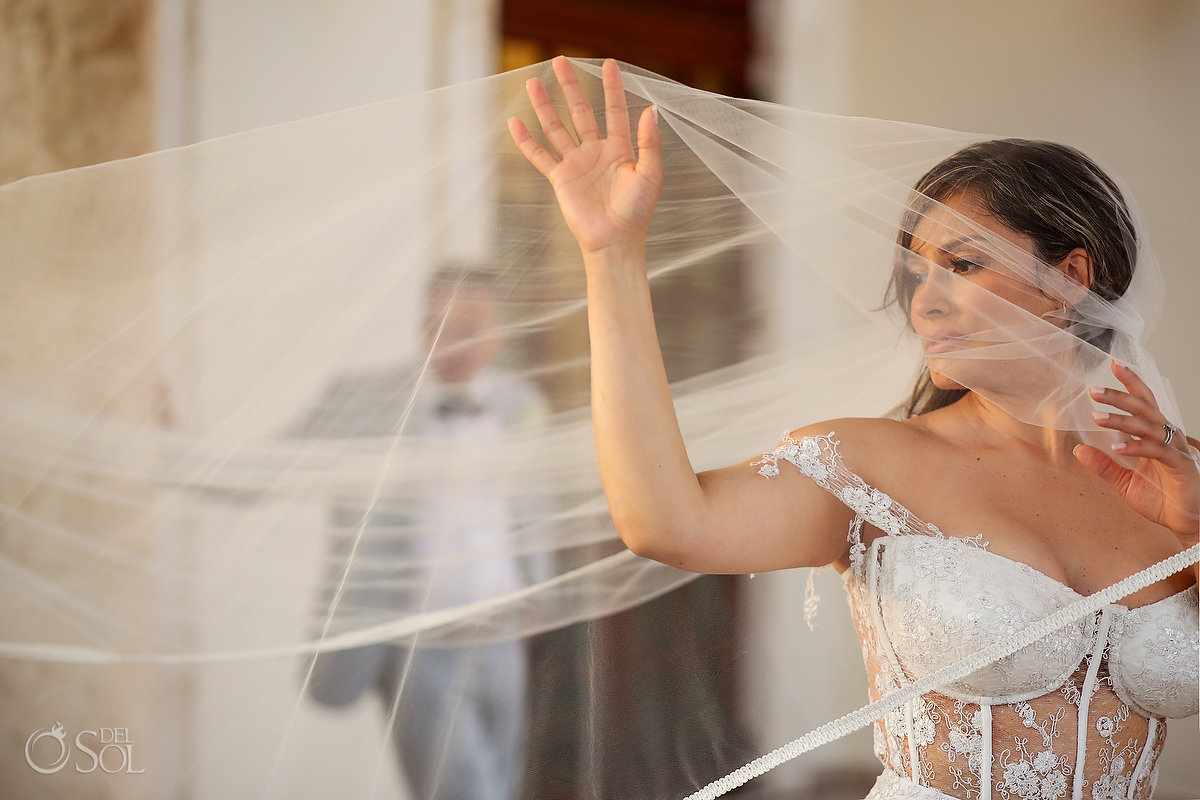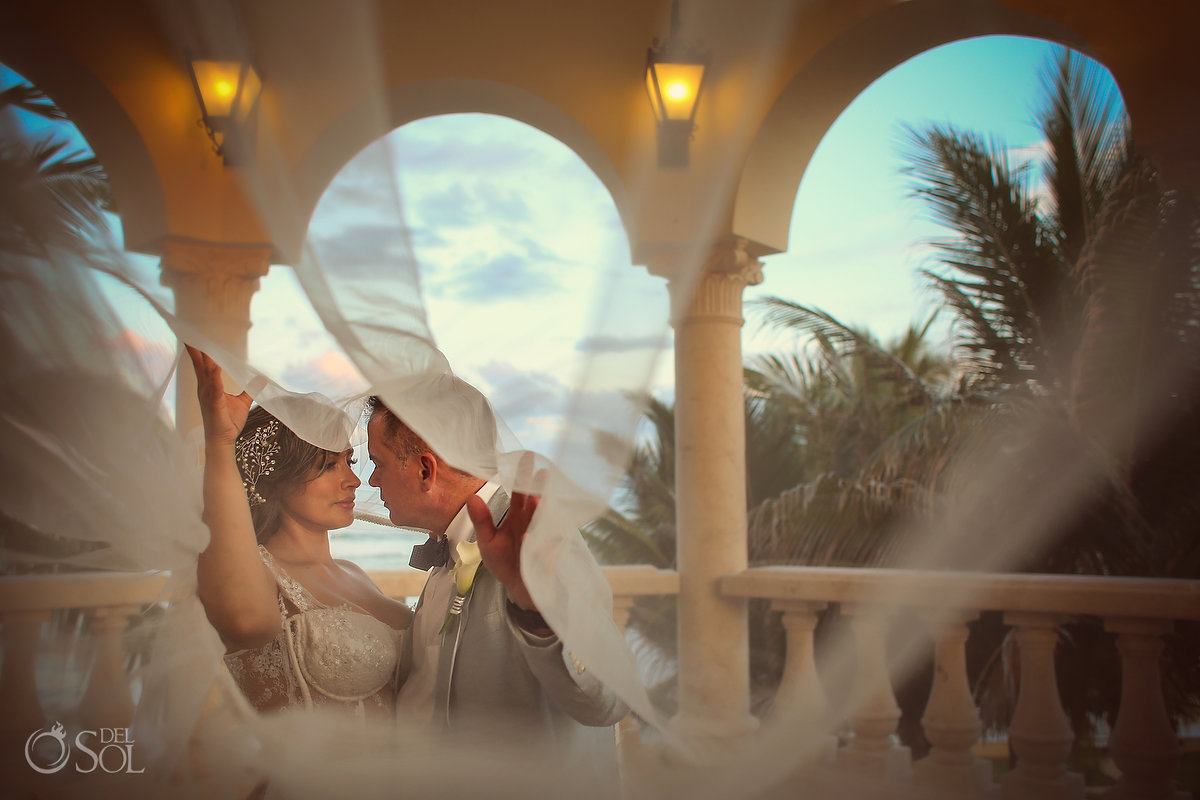 Floating Candles by our friends at Candle Boutique Weddings
Without a doubt, any wedding cereony or reception is not the same without candles.  Our friends at Candle Boutique make amazing innstallations and harness light and beauty in ways that are hard to imagine. Have a look at our link to showcase more Candle Boutique Weddings.