Dreams Tulum Sangeet + Mehndi Party
Eera and Joe
We were delighted to document Eera and Joe's Sangeet and Mehndi Party – day 1 one a 3 day wedding extravaganza! Don't miss their Hindu and Jewish wedding ceremonies and their Wedding Reception.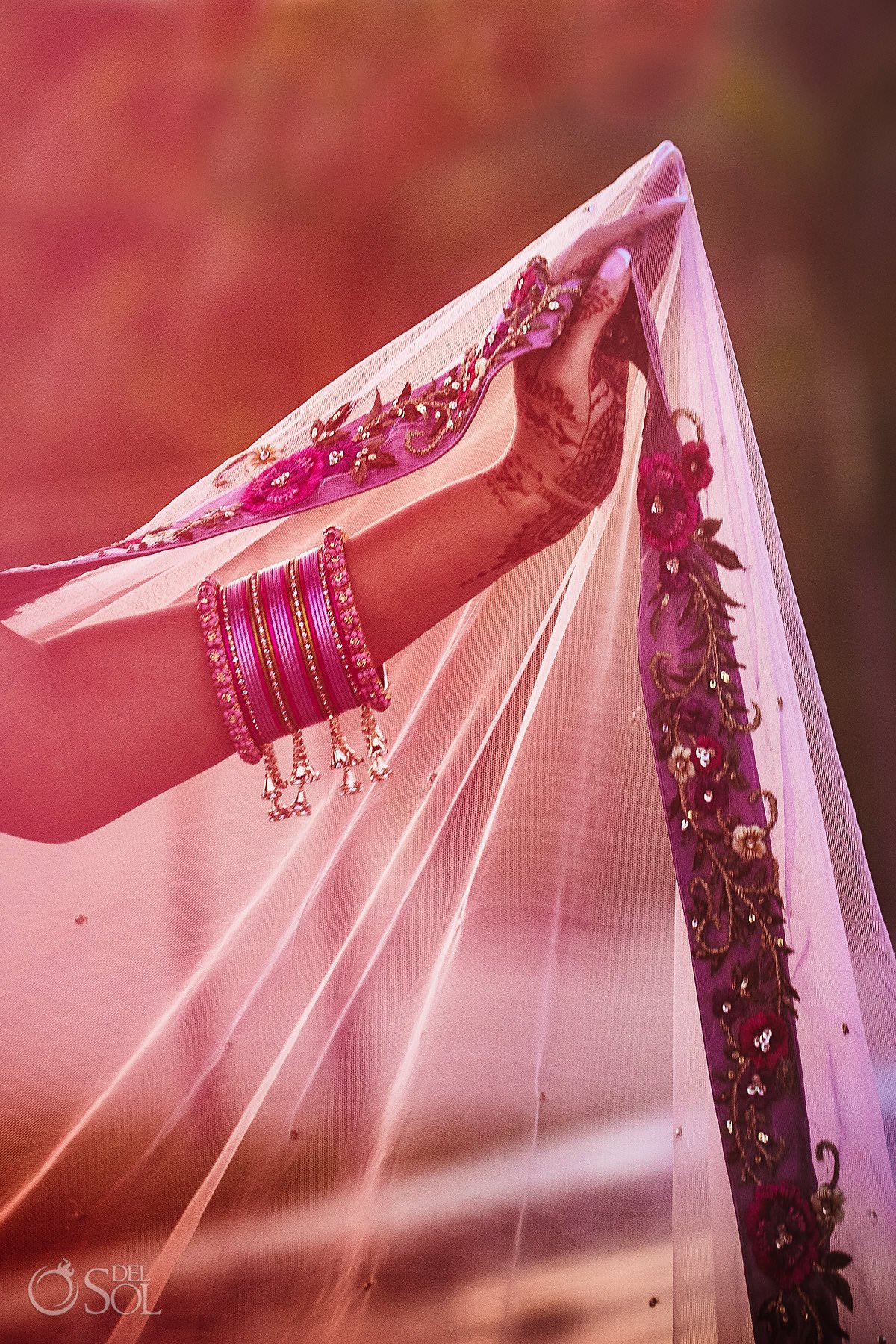 The more you praise and celebrate your life, the more there is in life to celebrate!
The Indian wedding ritual of the Sangeet has one of the most awesome motivations ever. The Sangeet is purely to celebrate the happiness and joy of the couple – and it's where the party begins!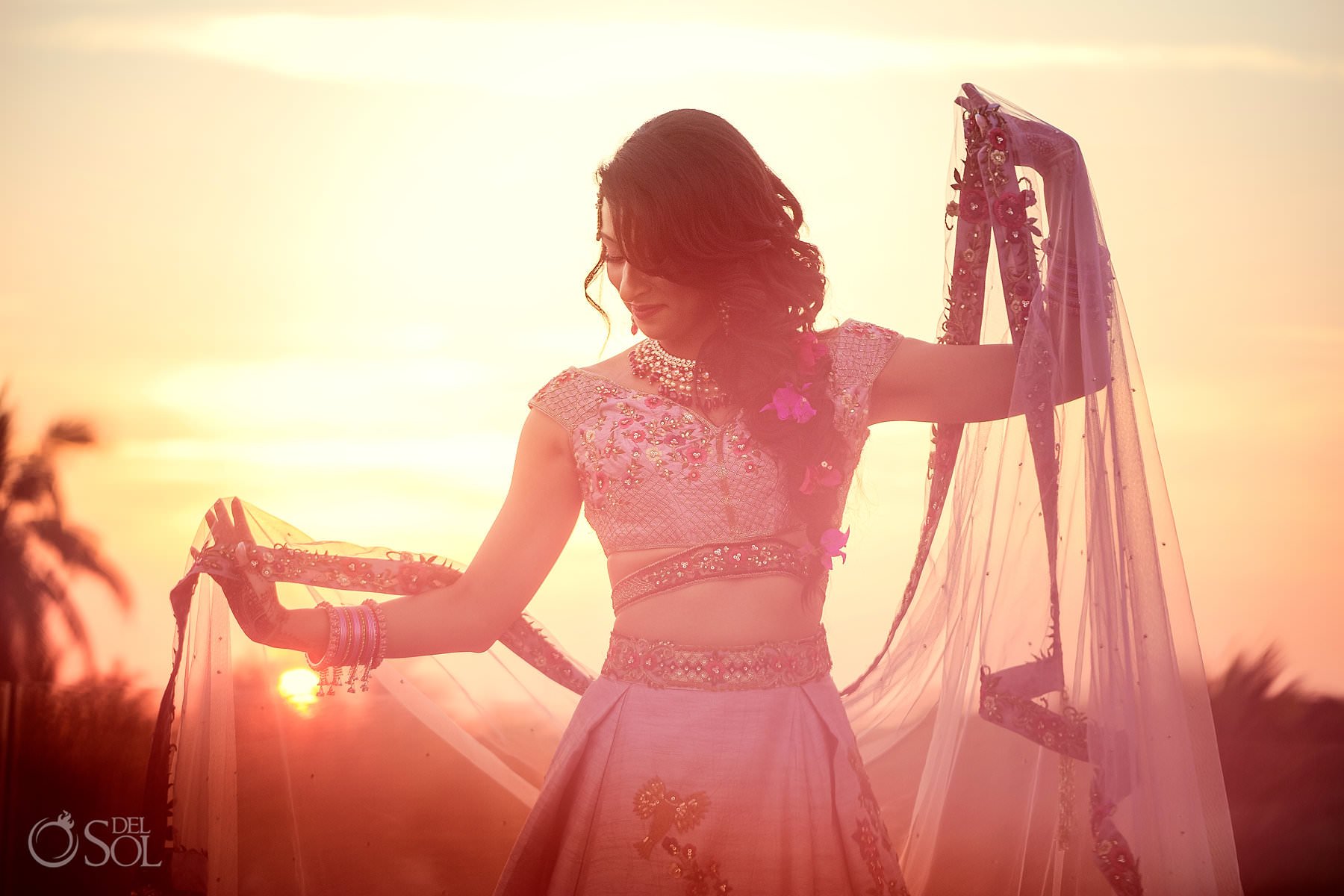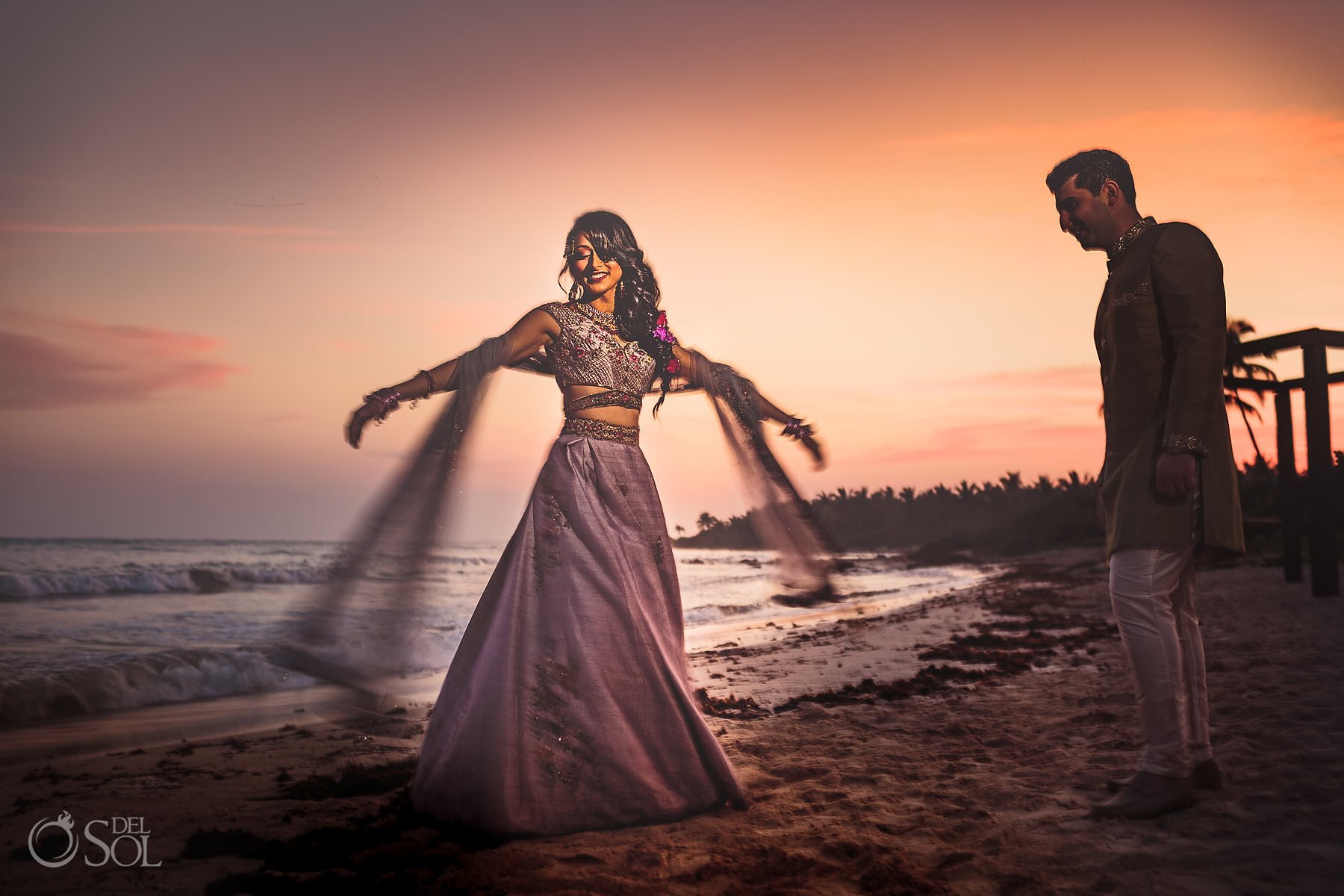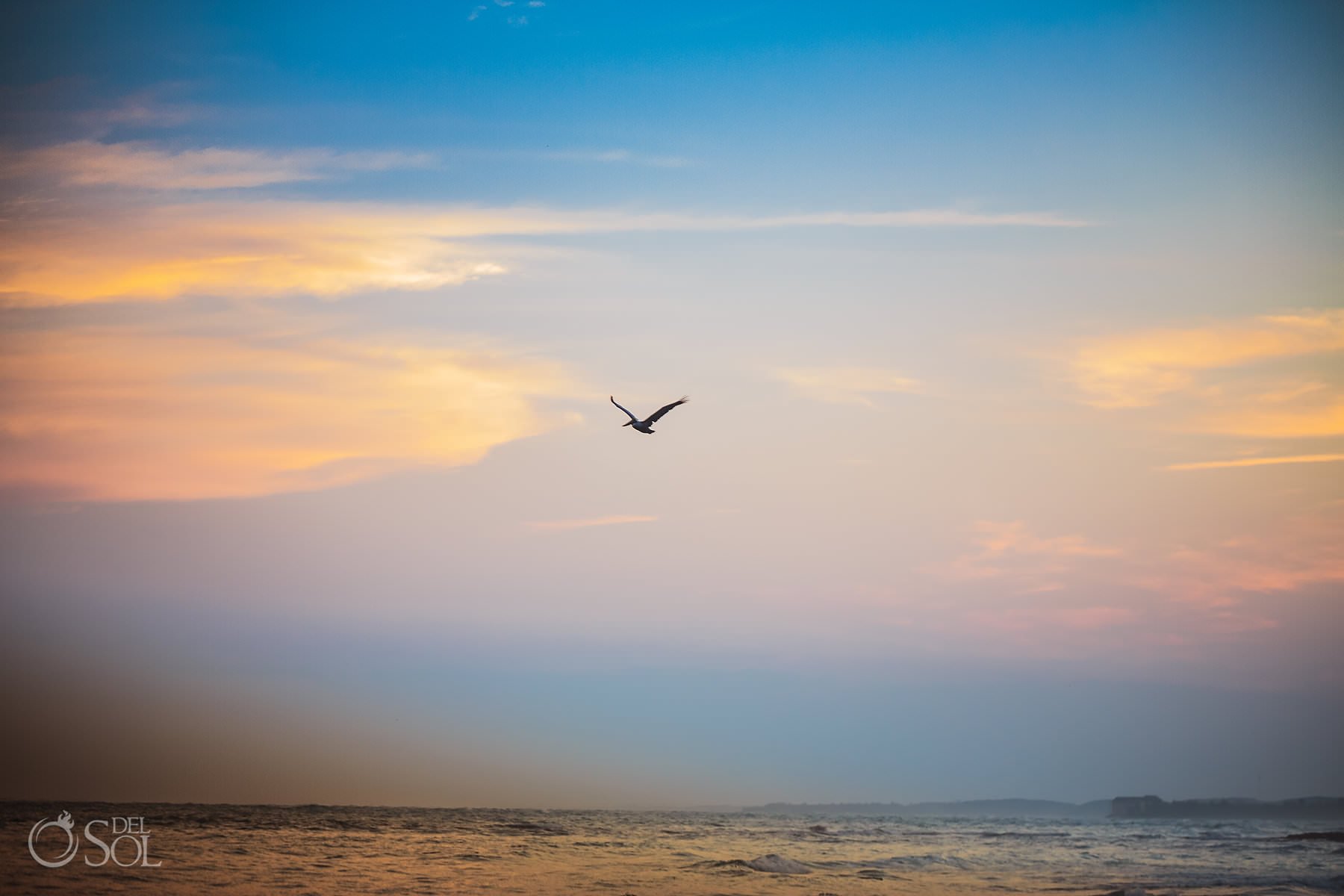 Del Sol co-founder Sol begged Eera and Joe to slip away for some sunset portraits before the party started. They were rewarded with the most incredible PINK light from the sunset. They took advantage of the Dreams Tulum beach as well as the new Sunset Terrace.
The Dreams Tulum Sunset Terrace is actually the roof of a restaurant that the Dreams Tulum wedding team – in an inspired move – turned into a ceremony and reception location. It also lives up to it's name as an incredible spot for sunset portraits.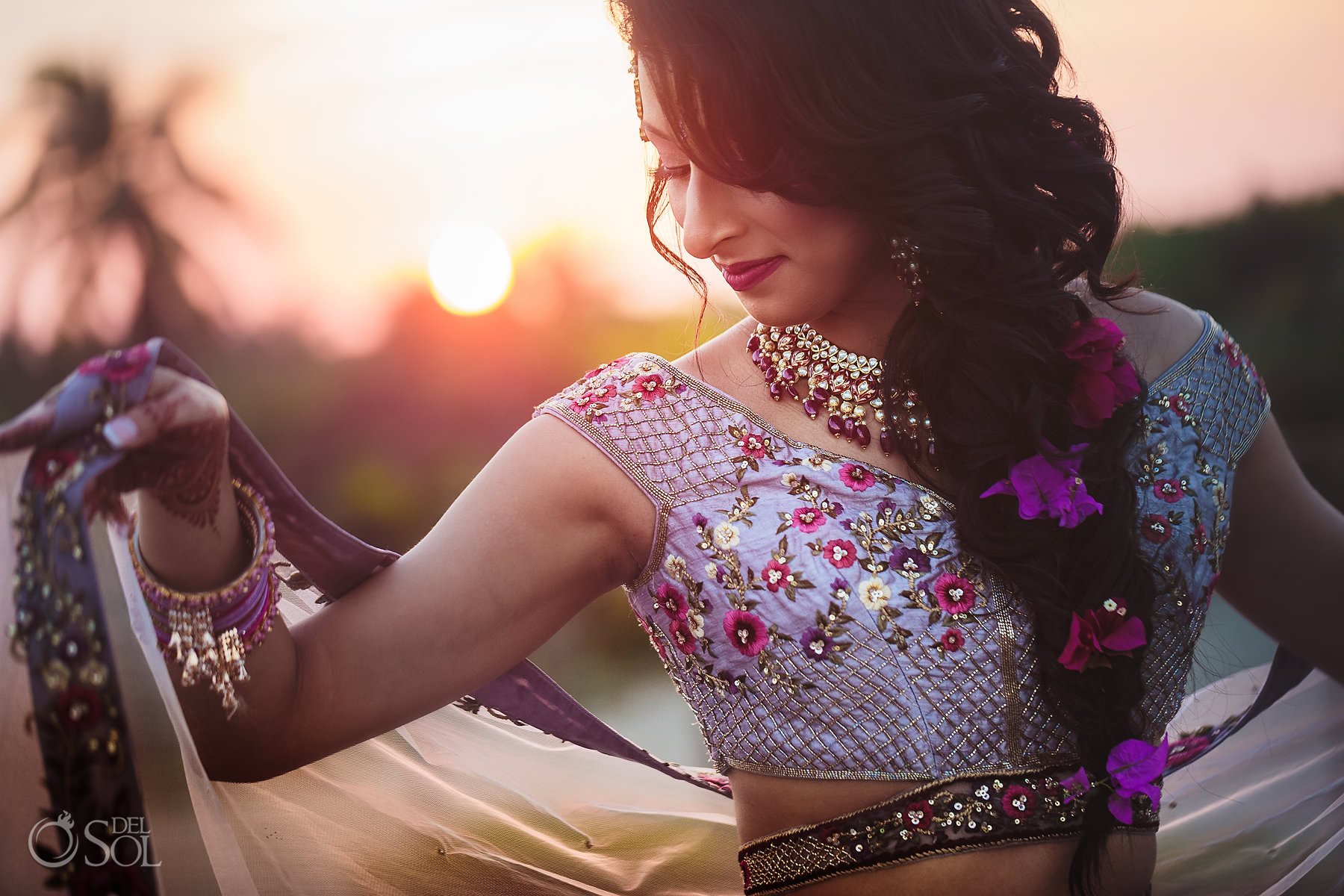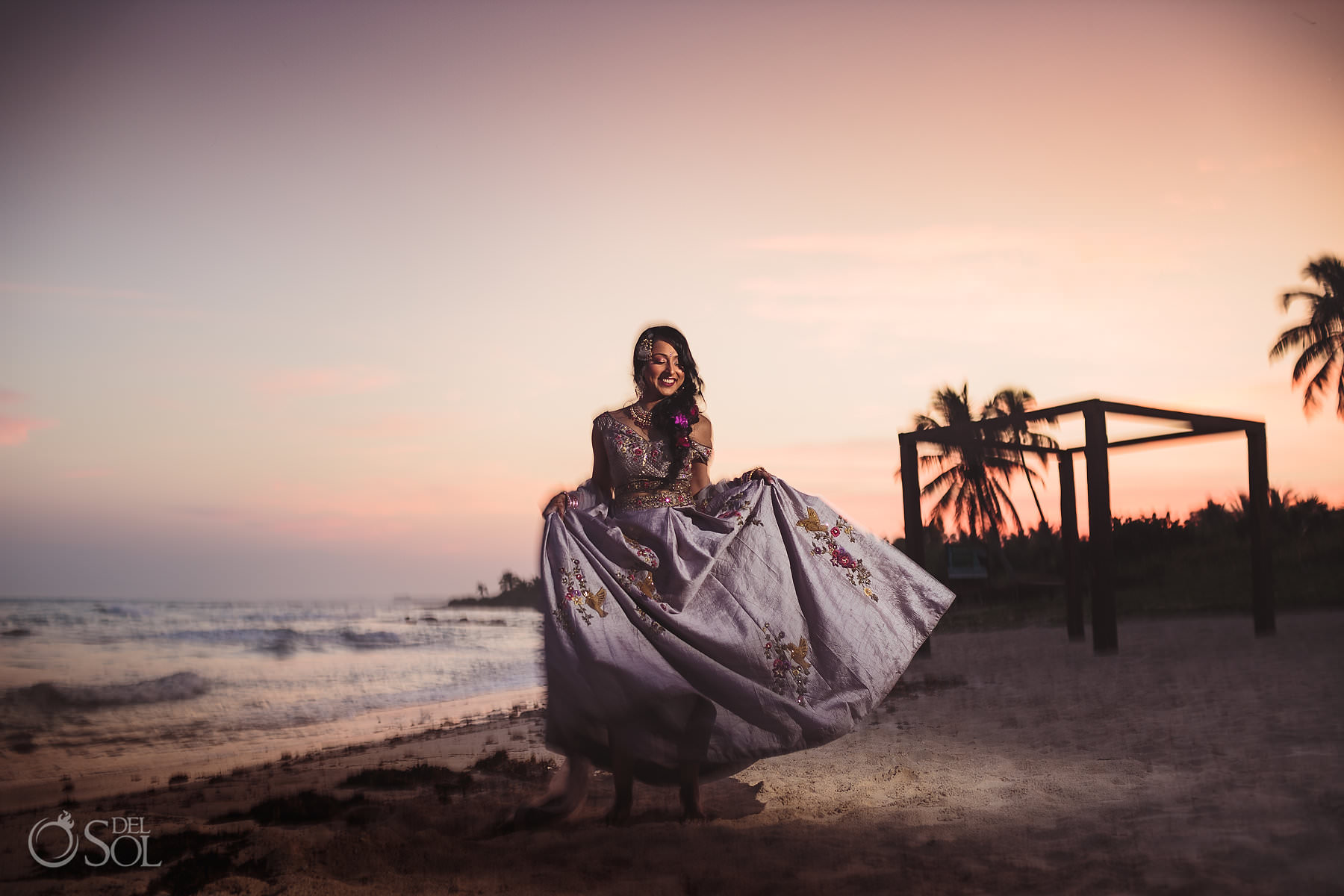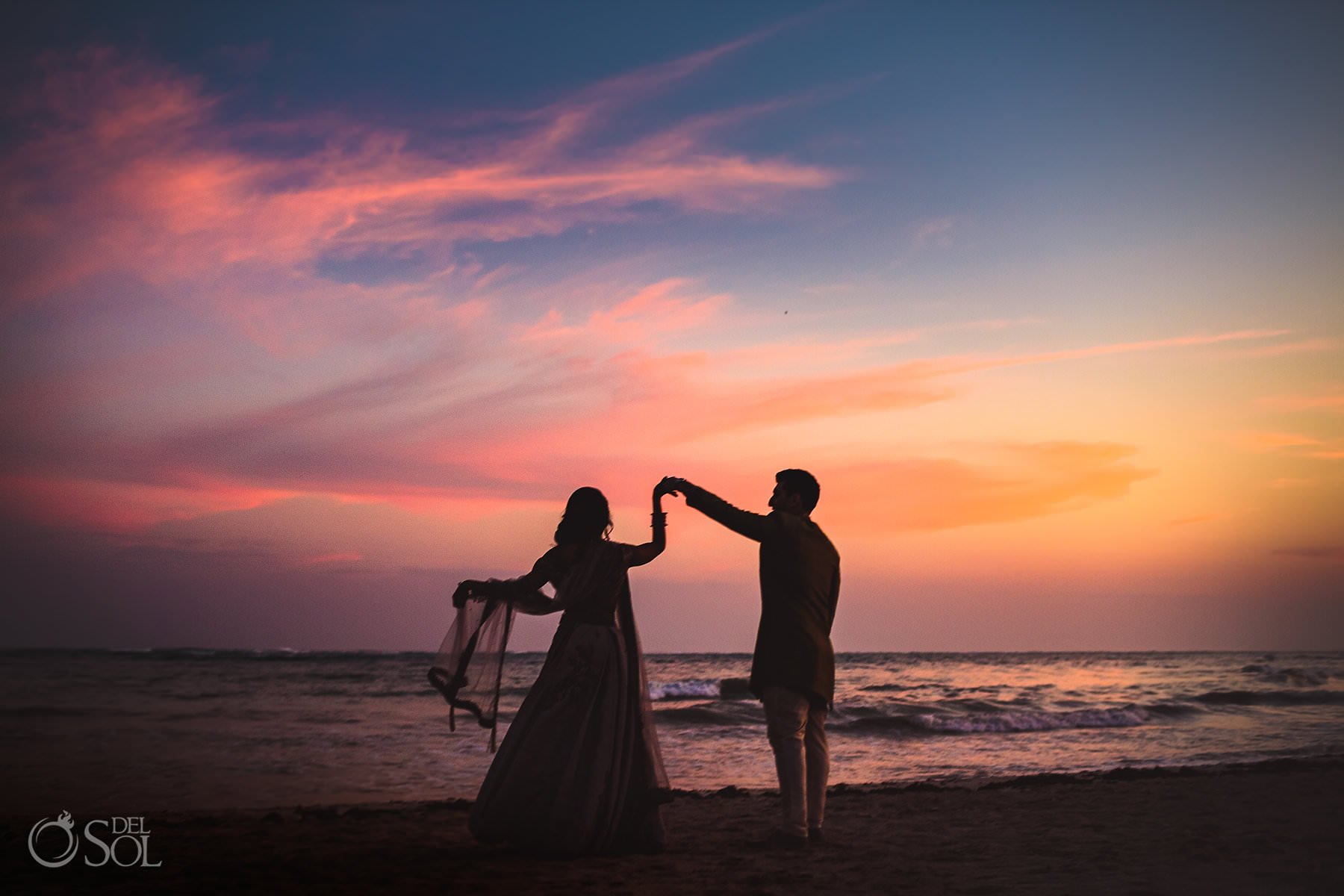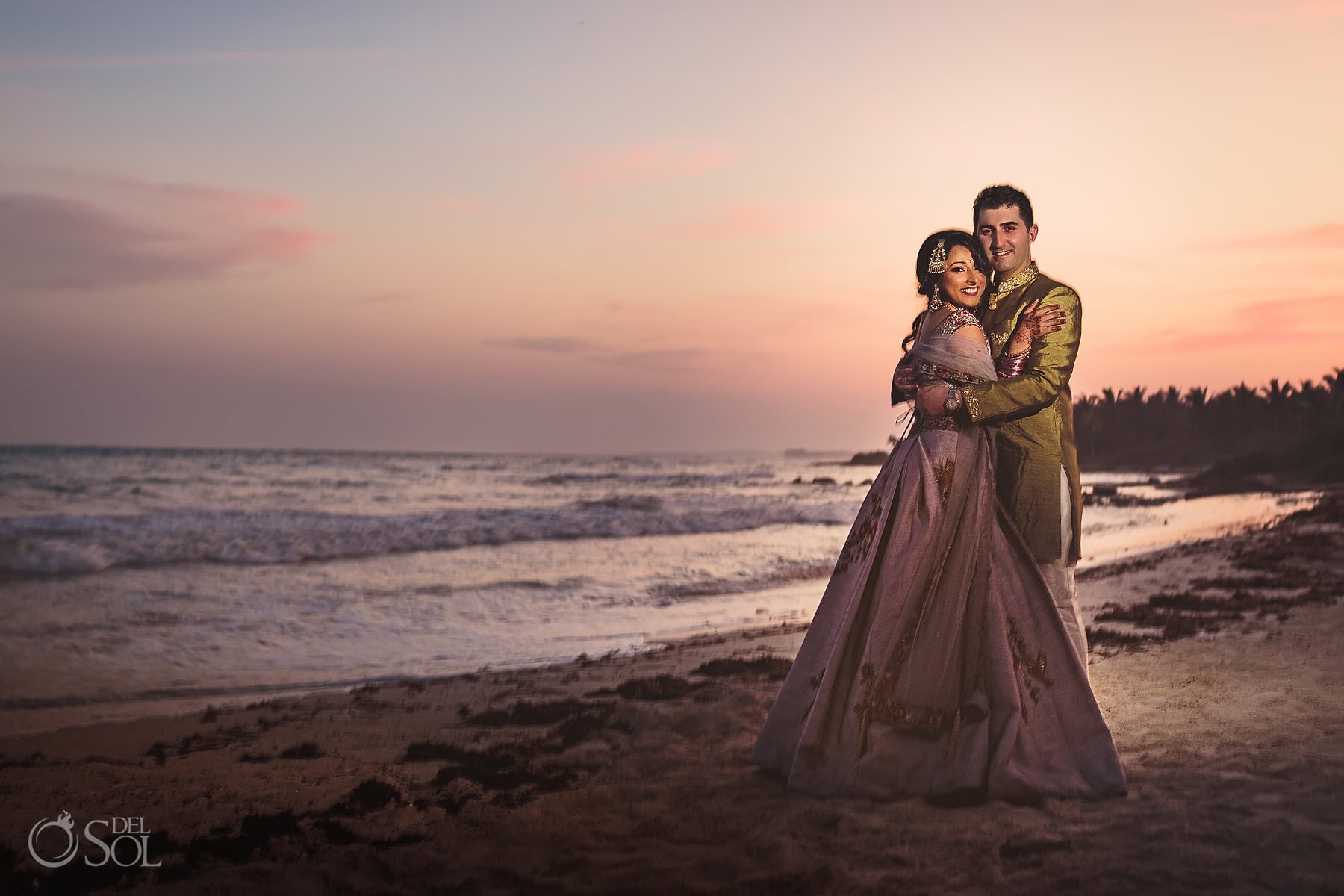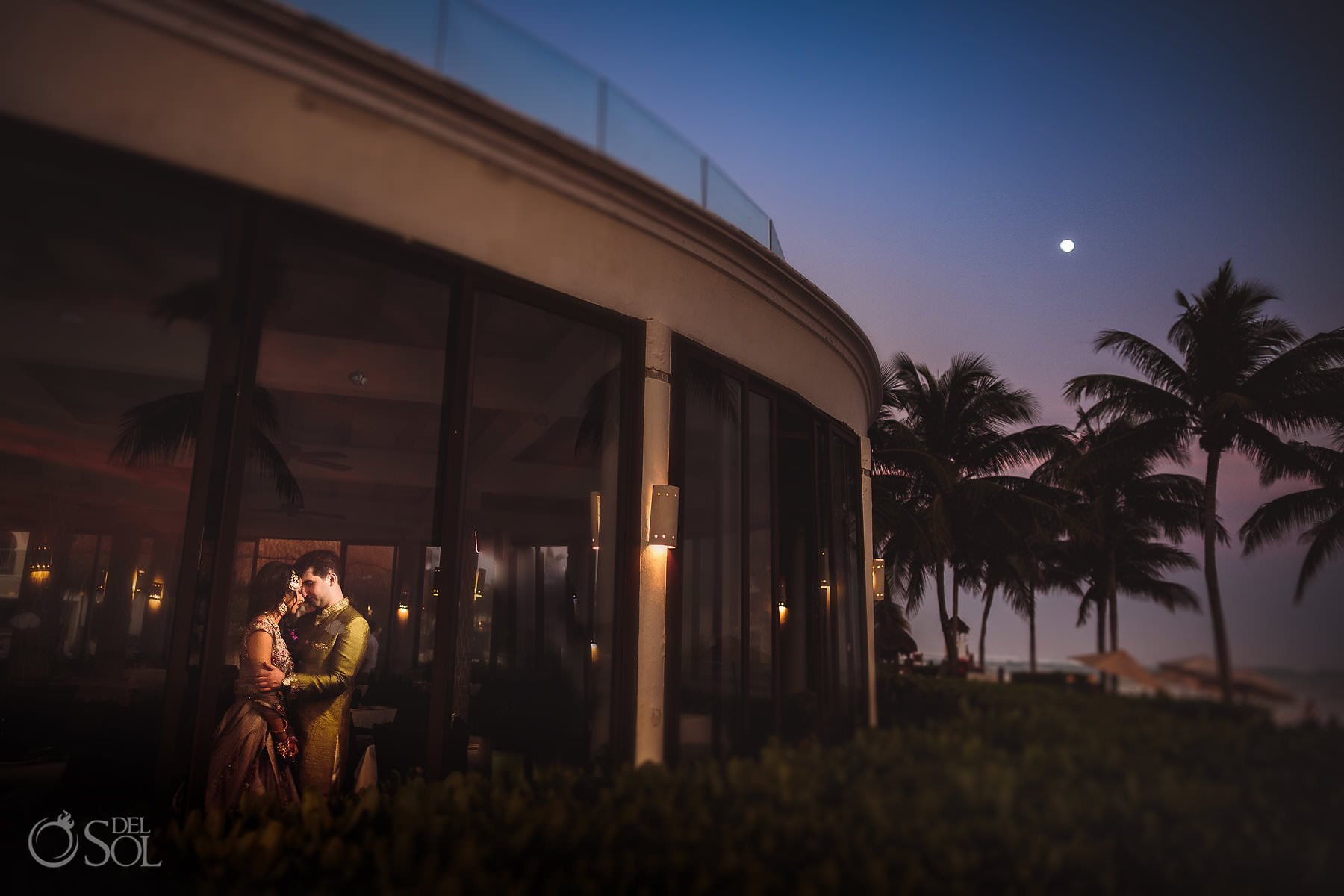 We're used to the party at the end of the wedding formalities but starting with dancing an singing certainly sets an amazing intention for the celebrations that follow.
Starting a wedding celebration with singing, dancing and music is a pretty great way to go!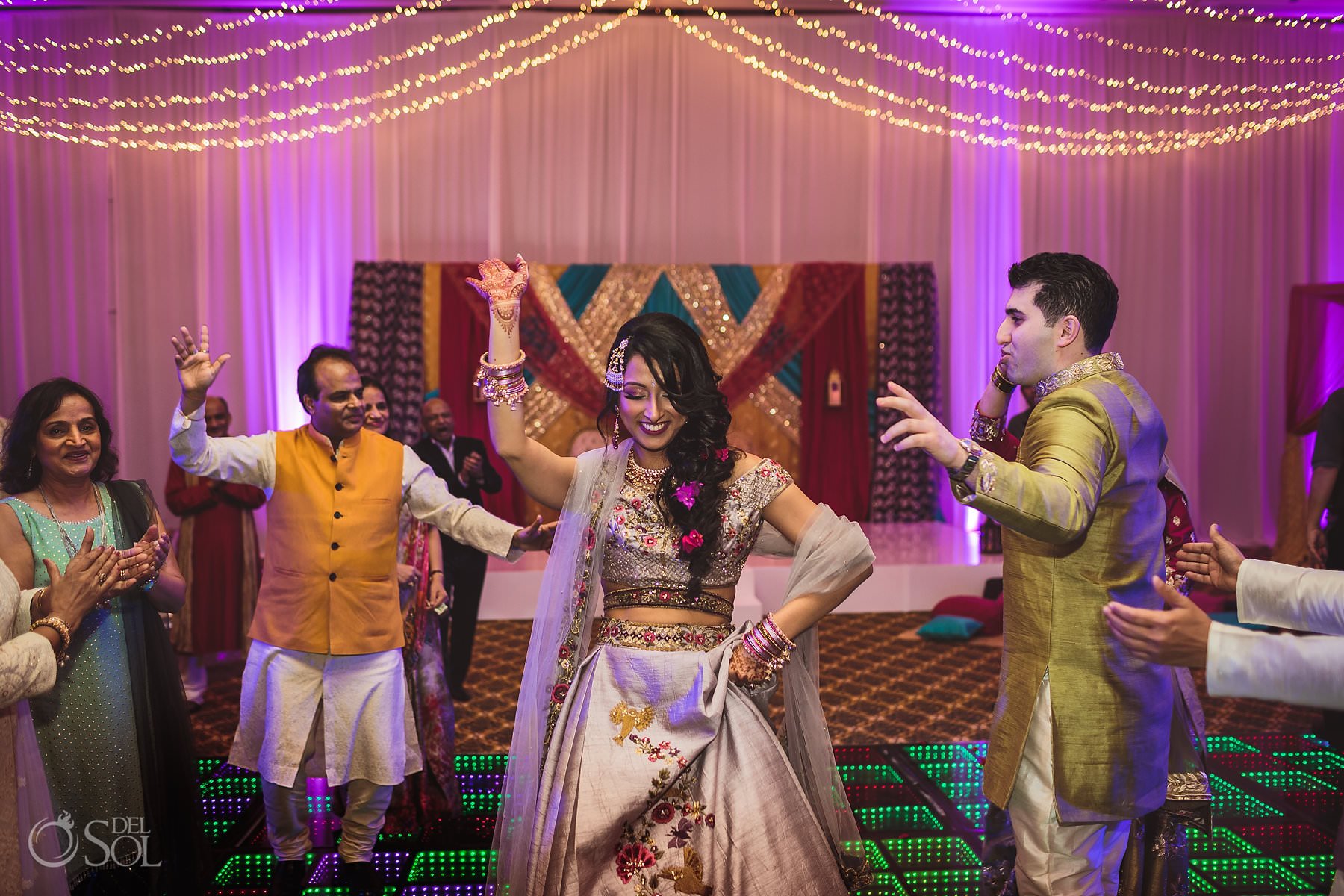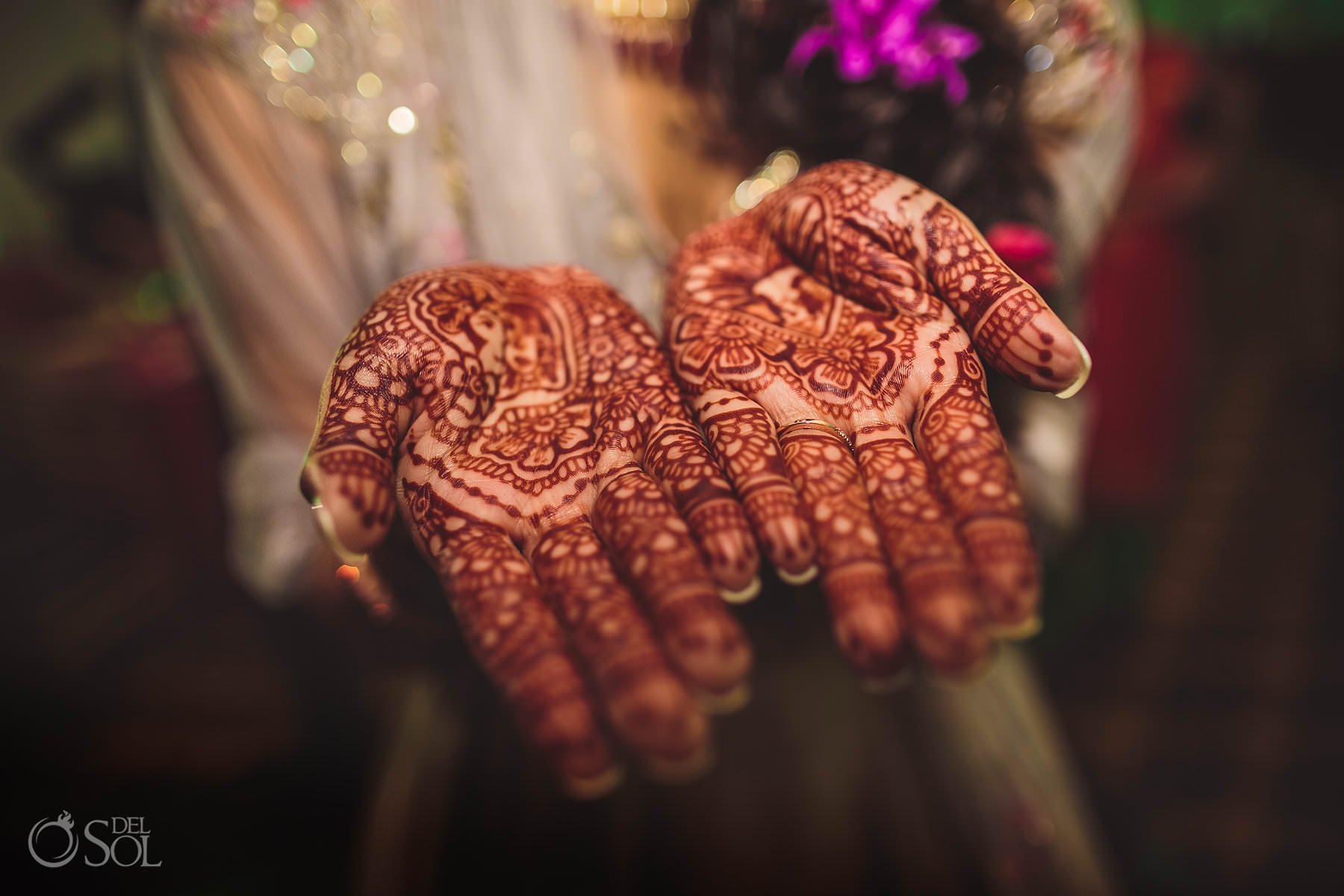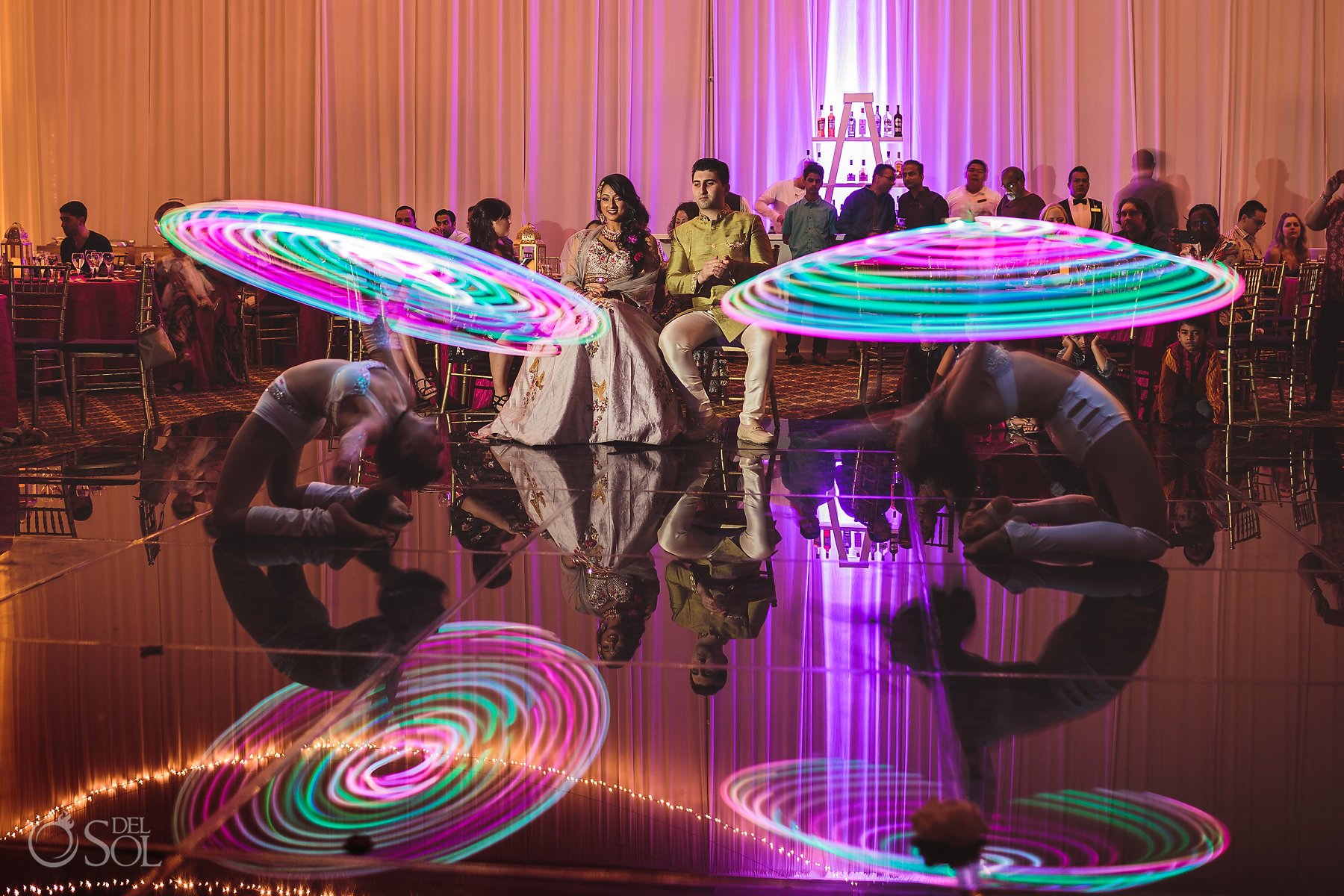 Eera and Joe's Dreams Tulum sangeet and mehndi party also helped set the tone for the multi-cultural "Hin-Jew" wedding celebrations that were to follow.
The premise of the Sangeet is not only to rejoice but to join the families so that they familiarize themselves with one another prior to the big wedding day.
In the case of Eera and Joe their Dreams Tulum Sangeet was also a way to introduce many of the wedding guests to the Indian cultural traditions! We especially enjoyed seeing Joe's mum dressed for the sangeet and parents and guests becoming part of Eera's family's cultural celebration.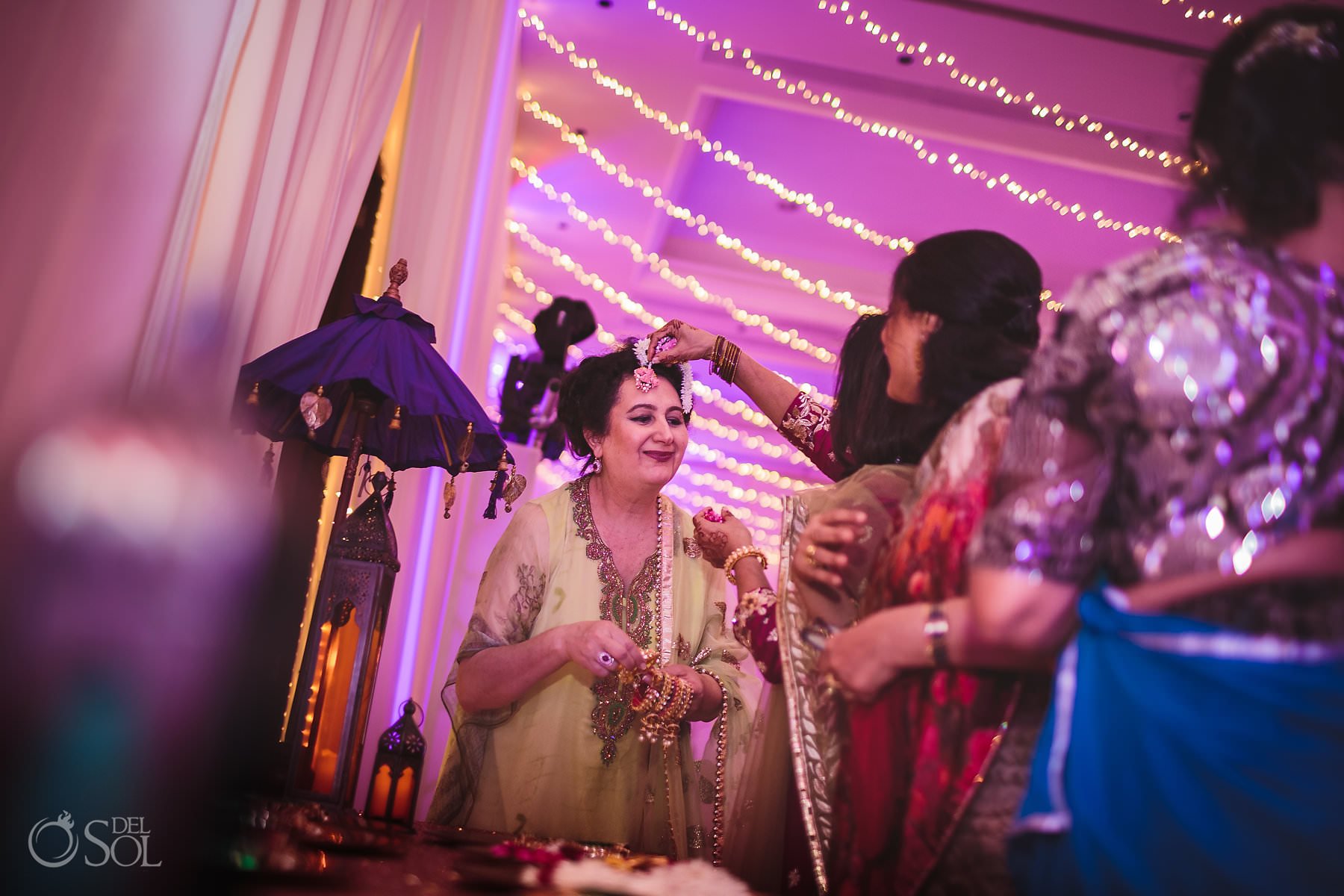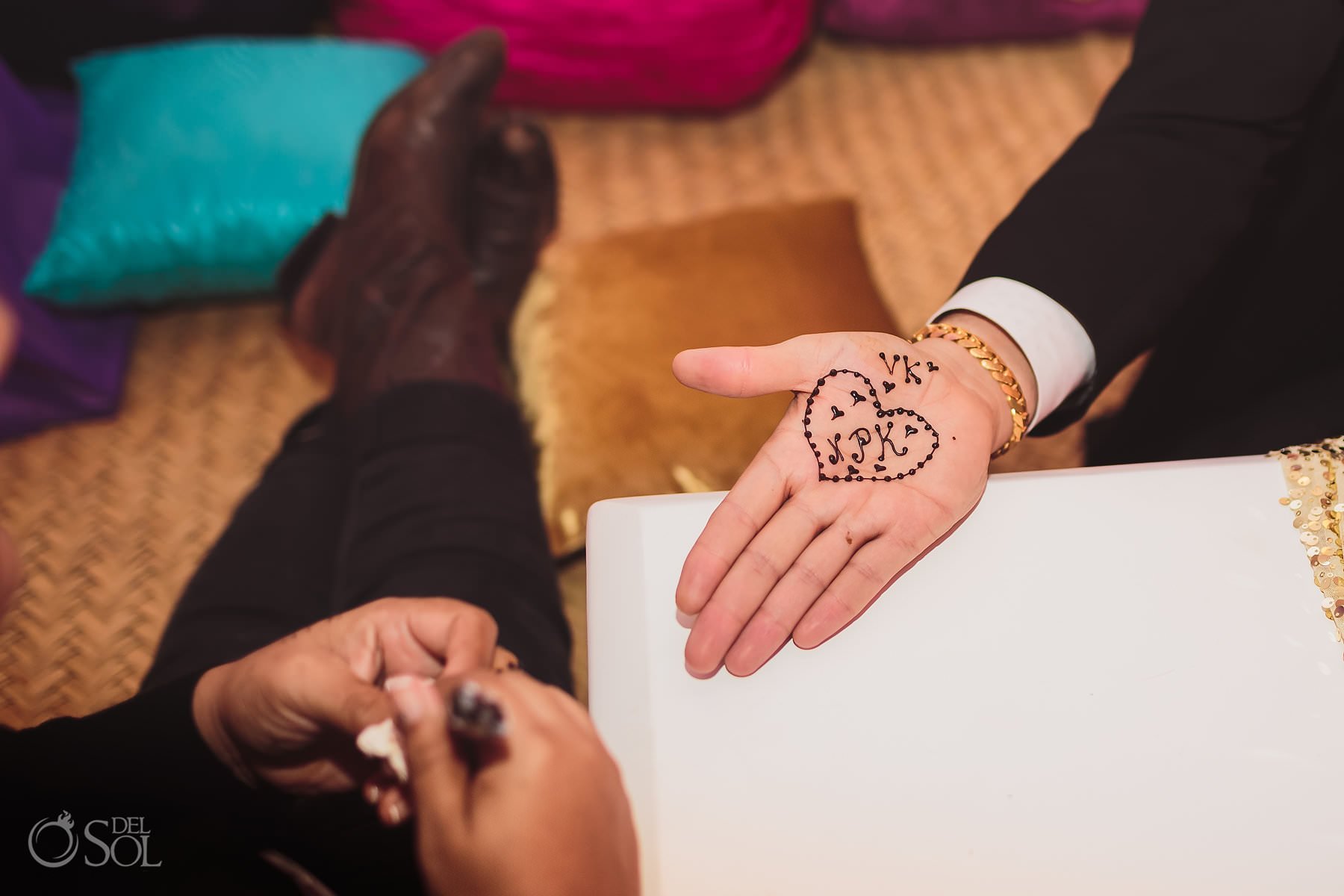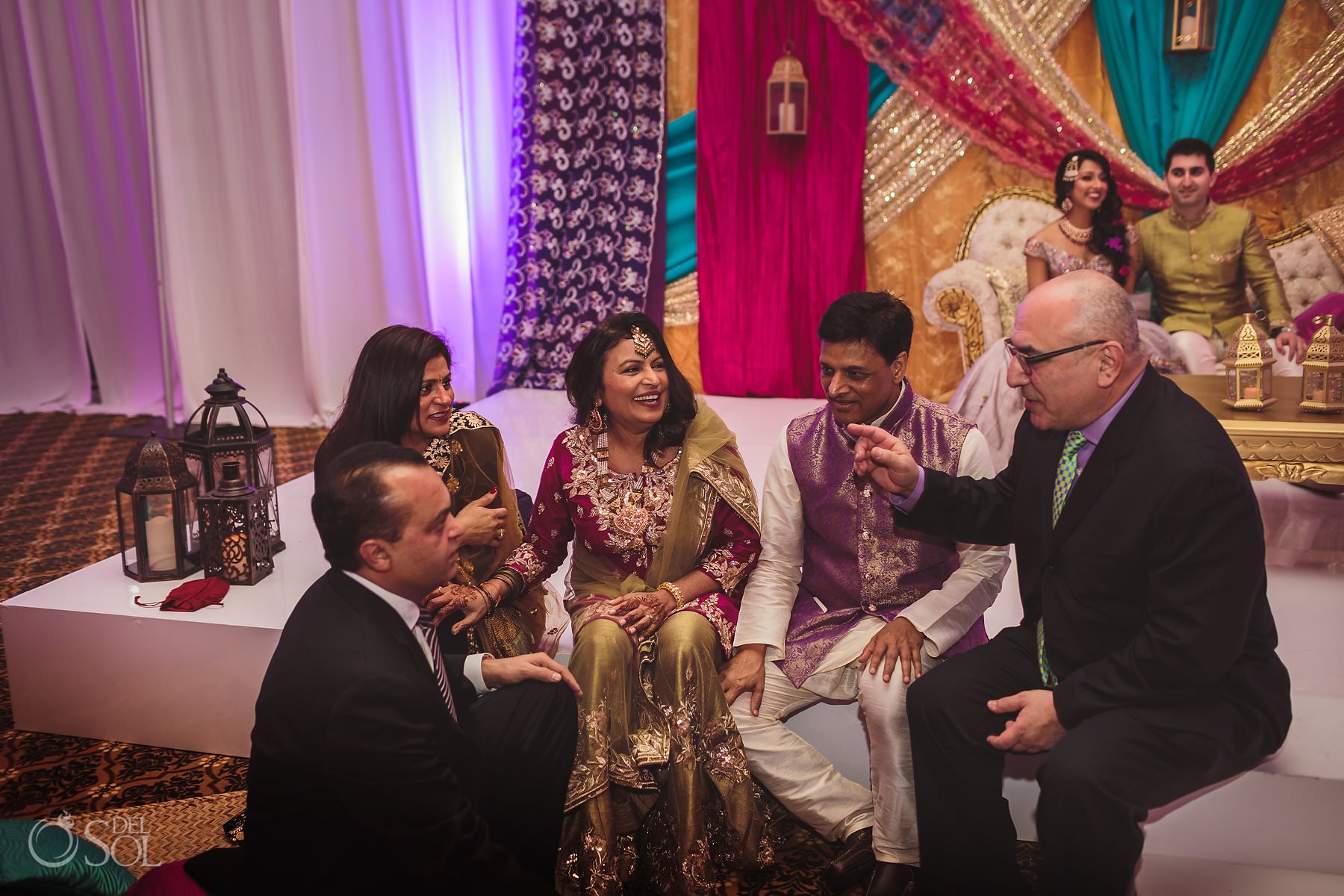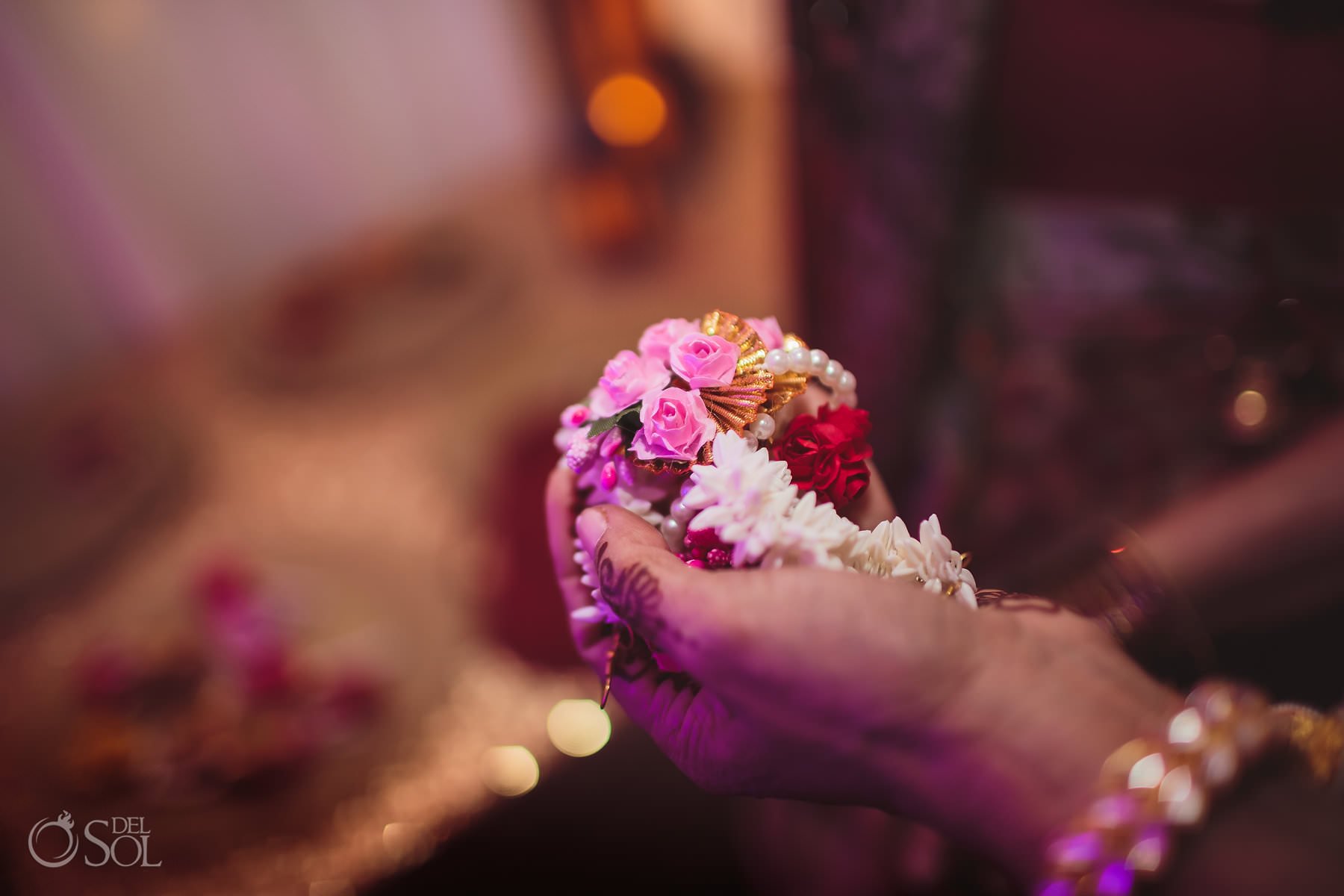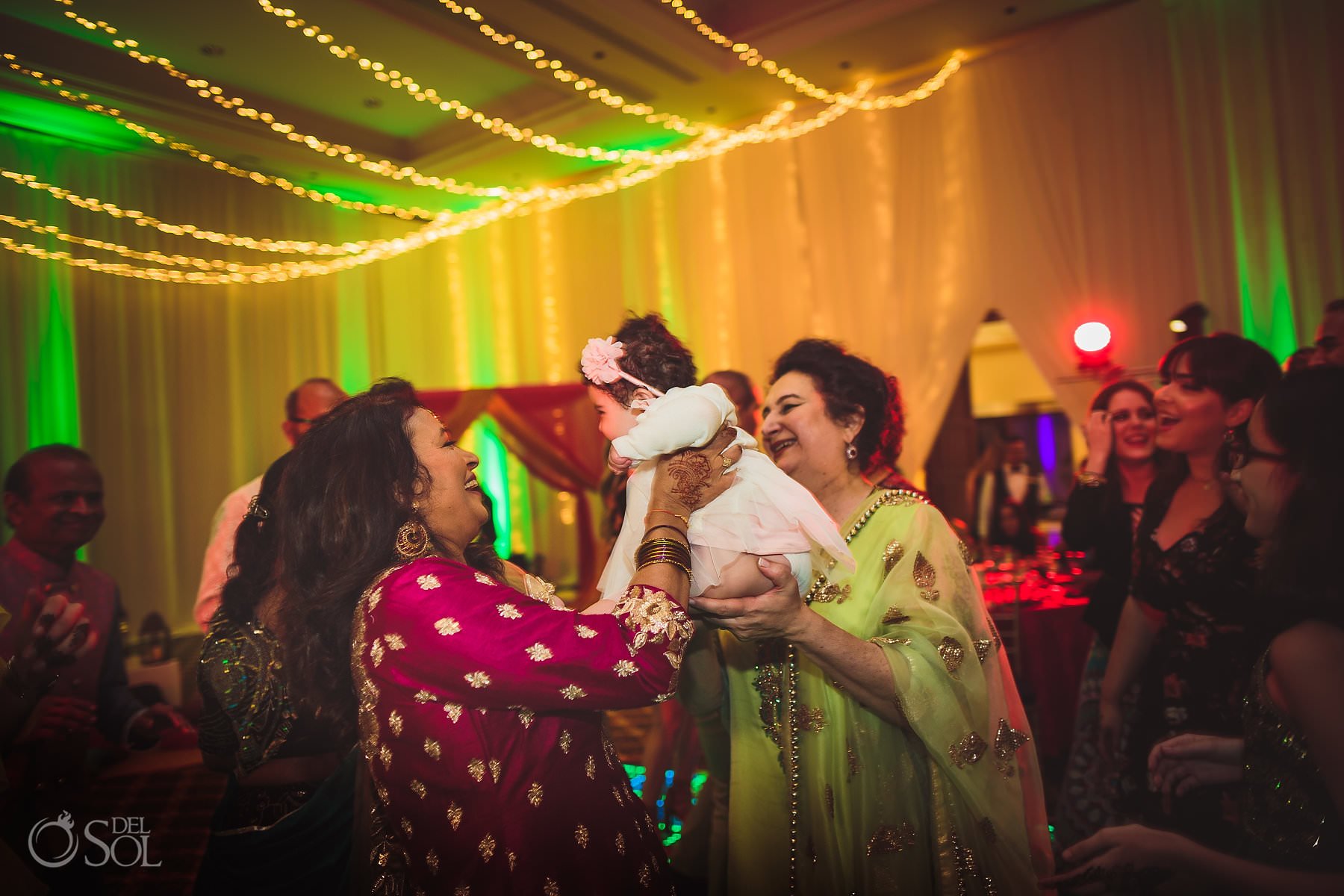 We are officially in LOVE with the sangeet decor in the Dreams Tulum La Plaza Mexicana. What can we say – we're suckers for bright colors and shiny things! Singing and dancing were definitely on the cards and Eera and Joe also had entertainment in the form of water drummers and LED dancers. A sensory overload in the best possible way :)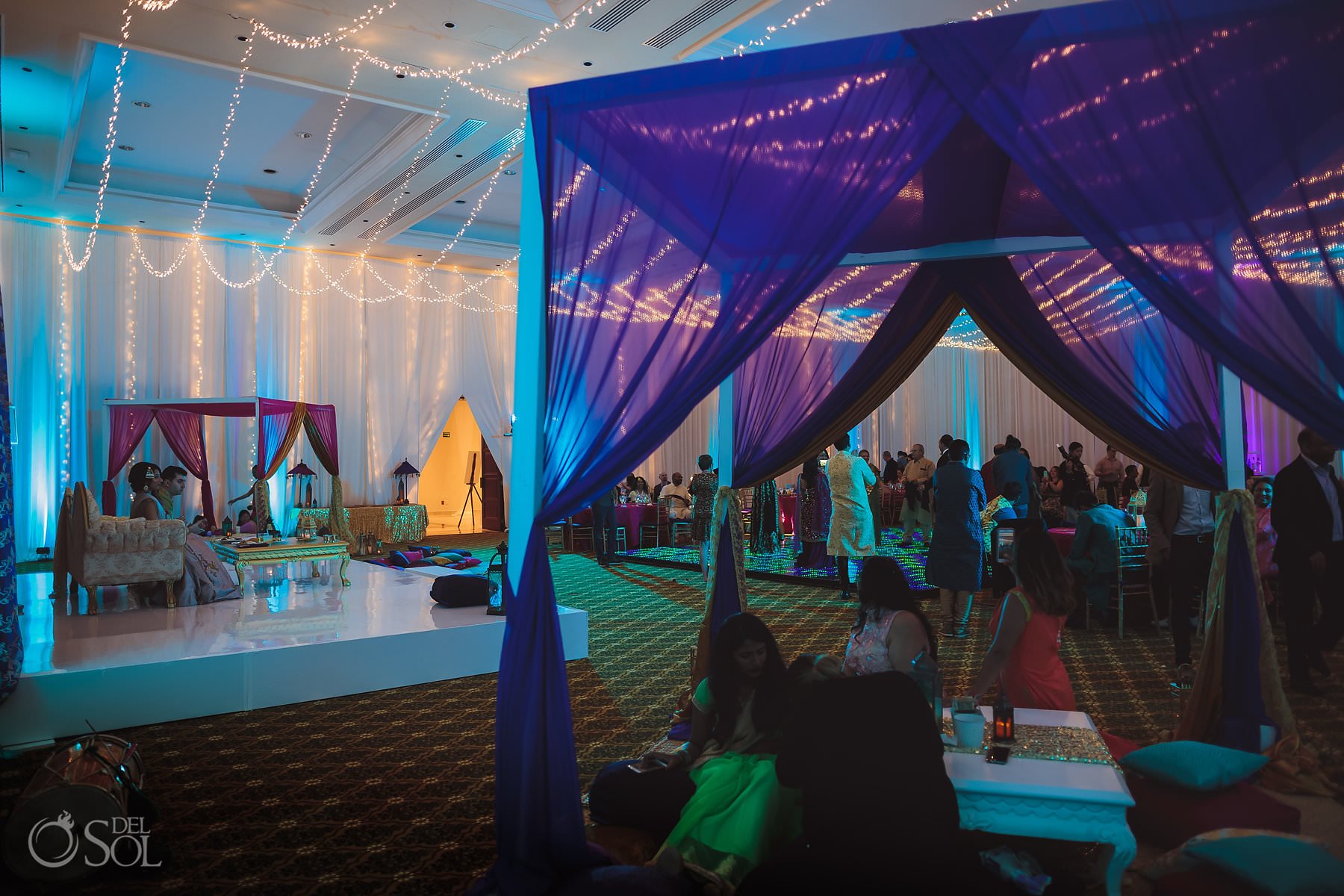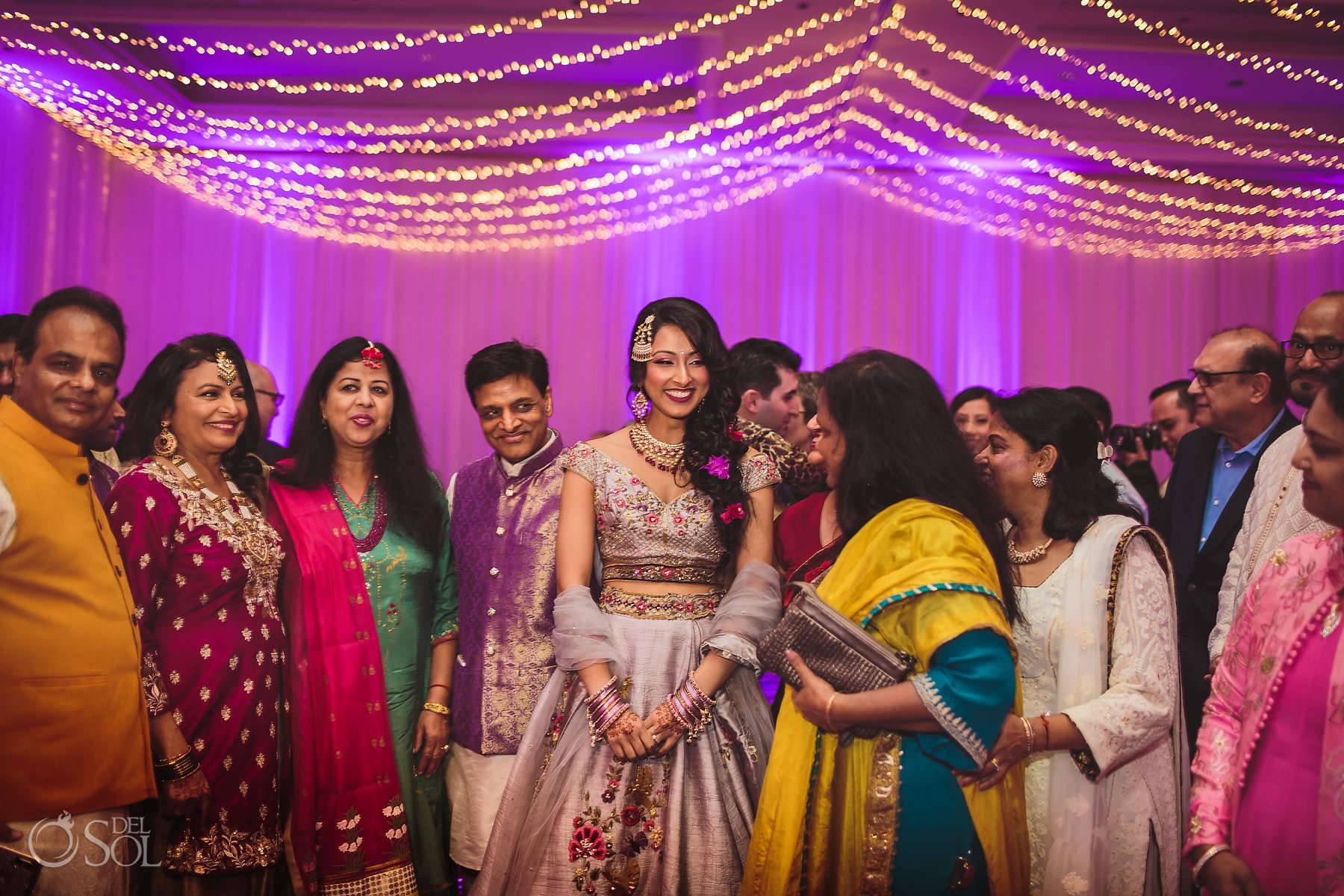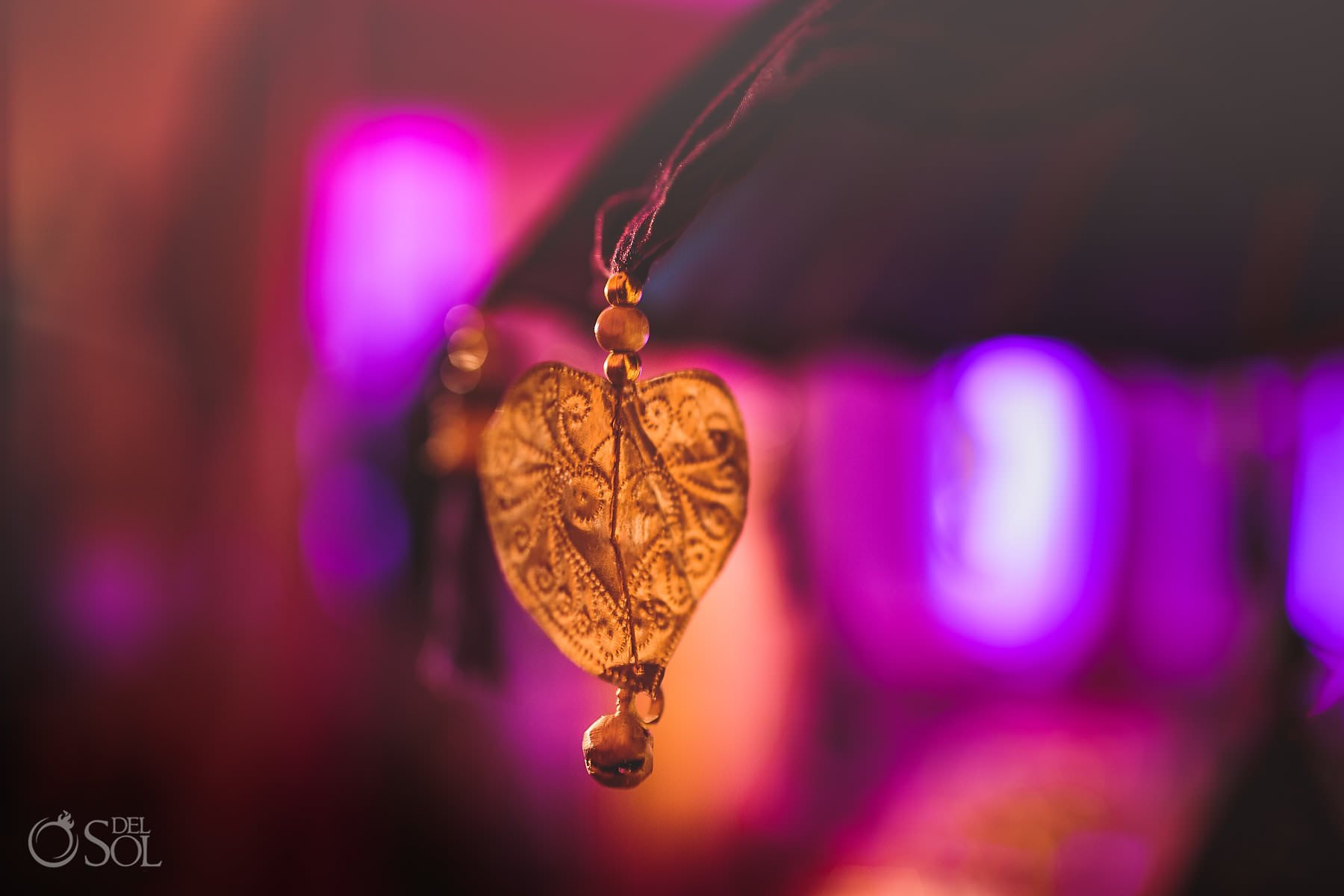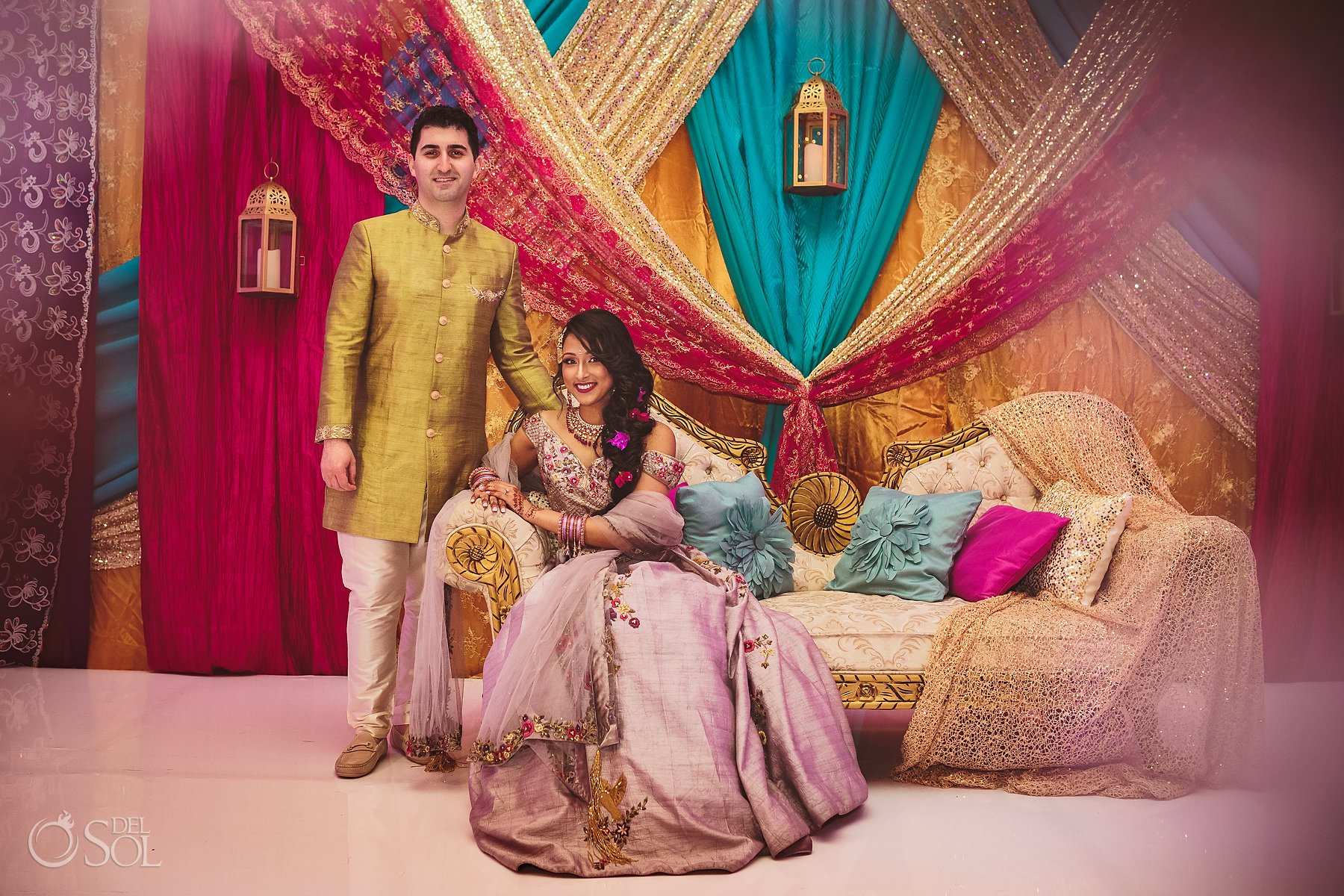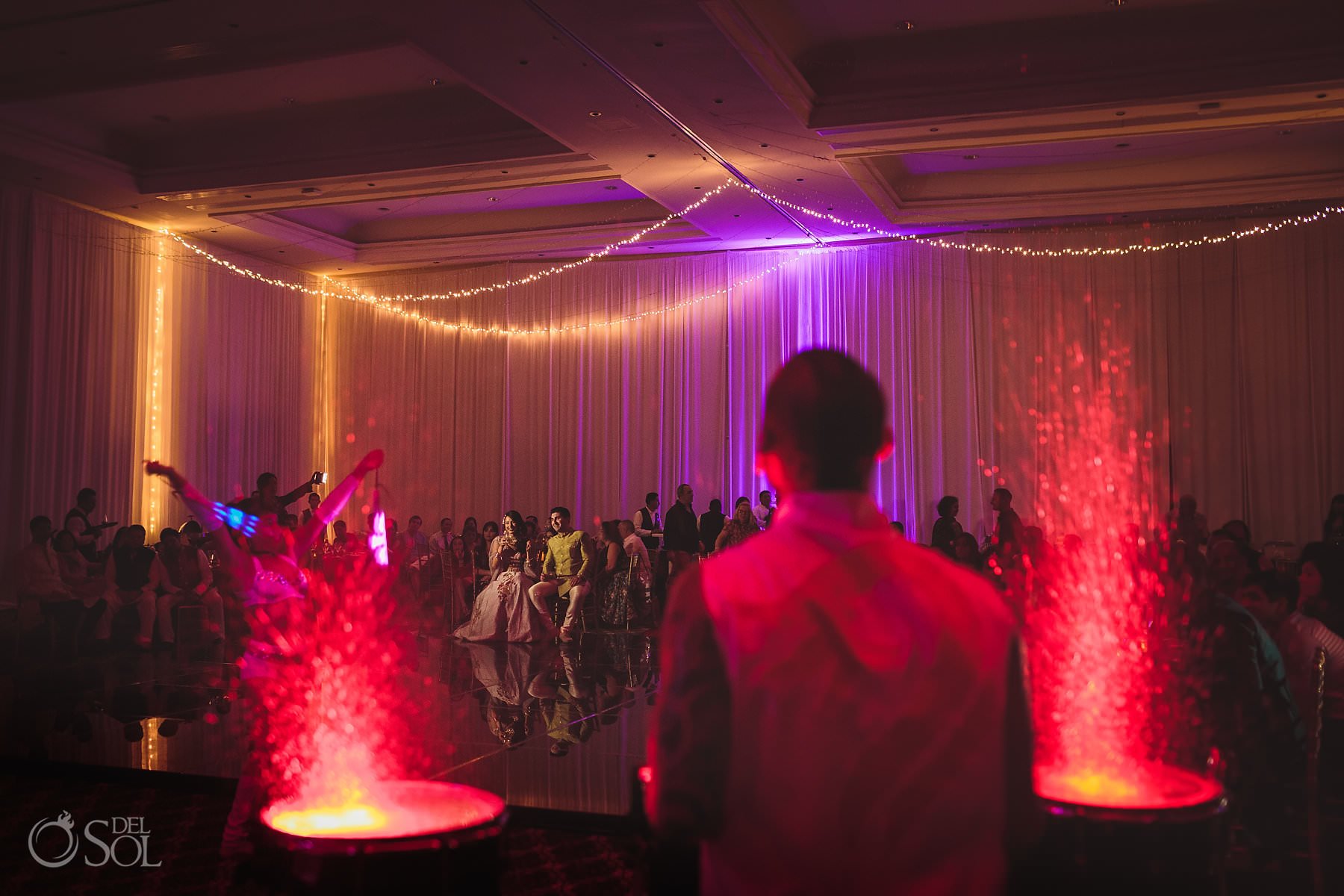 A huge thank you to Eera and Joe for inviting us to document their Dreams Tulum Sangeet and Mehndi party! More amazing photos from their Dreams Tulum Hin-Jew wedding coming soon!