Cenote Micro Wedding
What is a micro wedding?
Escaping the norm.  That's it. For us, we love intimacy. We think groups of 30 or less is the perfect way to escape the huge undertaking at home and confide in a small team who lives in the region where you are going to visit.
You need to know, the sky really is the limit.  We encourage you to Let your imagination run wild. The internet is filled with guides to "hire a planner or a travel agent and then a photographer.  UUFF, why not hire all of them at once, with one company?
In Mexico, there are numerous options a short hop away from major hubs in the United States where couples transport themselves beach front in seconds.  Even more exciting, they can get their hands on somewhere so EPIC that even the location is hard to believe.  Micro weddings in Cenotes in Mexico is a new trend that we find our clients embracing.  Due to complications of the past few years and difficulties in travel, they are choosing to invest their wedding into a micro wedding experience, designed by Del Sol Photography.
The perfect Micro cenote wedding in Mexico.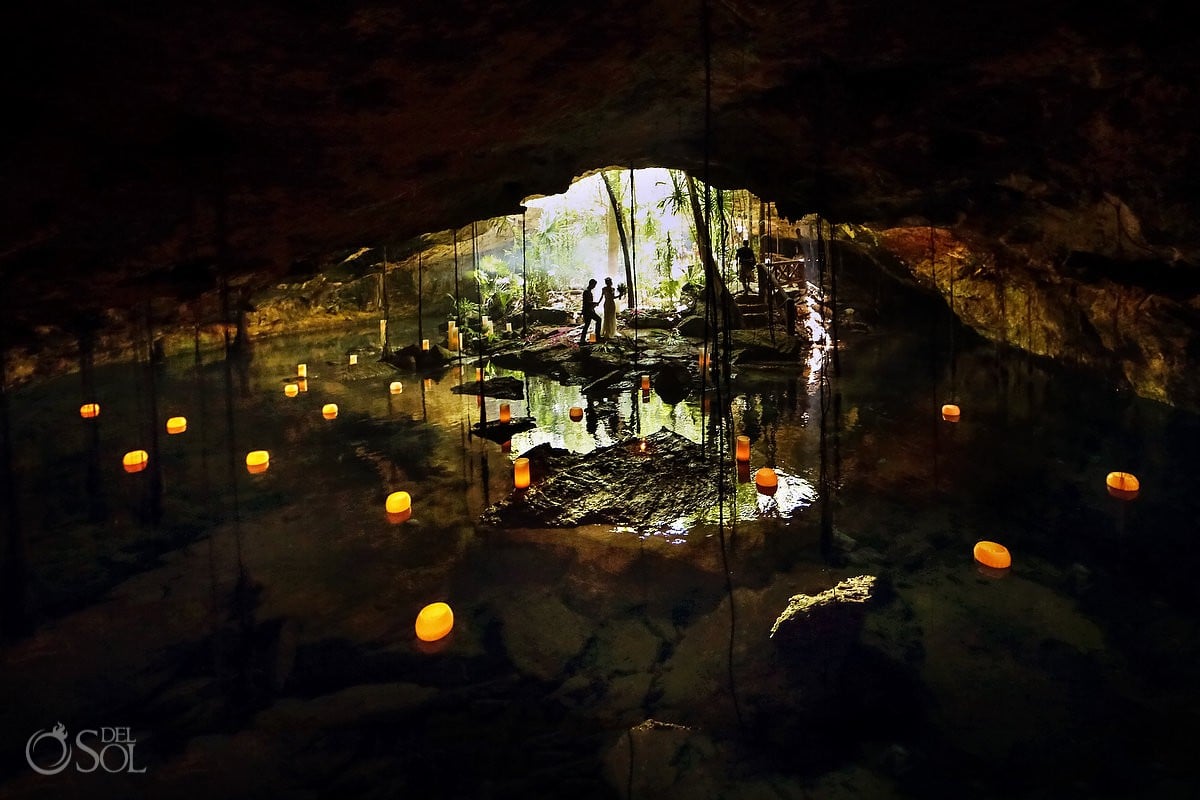 We didn't think there was much point in traveling to a foreign destination to have a wedding that you can have in Canada.  Why travel if you're not eager to immerse yourself in the local culture and practices, at least to some degree?  We agreed when we started looking at destination weddings that we would try to do things with as much local influence as possible."
"The second thing was Del Sol itself.  We had not even decided on what country to visit when Cherise found Del Sol's website.  We looked at those pictures and decided right then that we were going to have Del Sol photograph our wedding.  That meant we would be traveling to the Riviera Maya, which was fine by us, but we didn't know anything about planning weddings down there or even which resorts would be suitable for what we had in mind." – Tom
---
The perfect Micro Wedding – A Micro Cave wedding in Akumal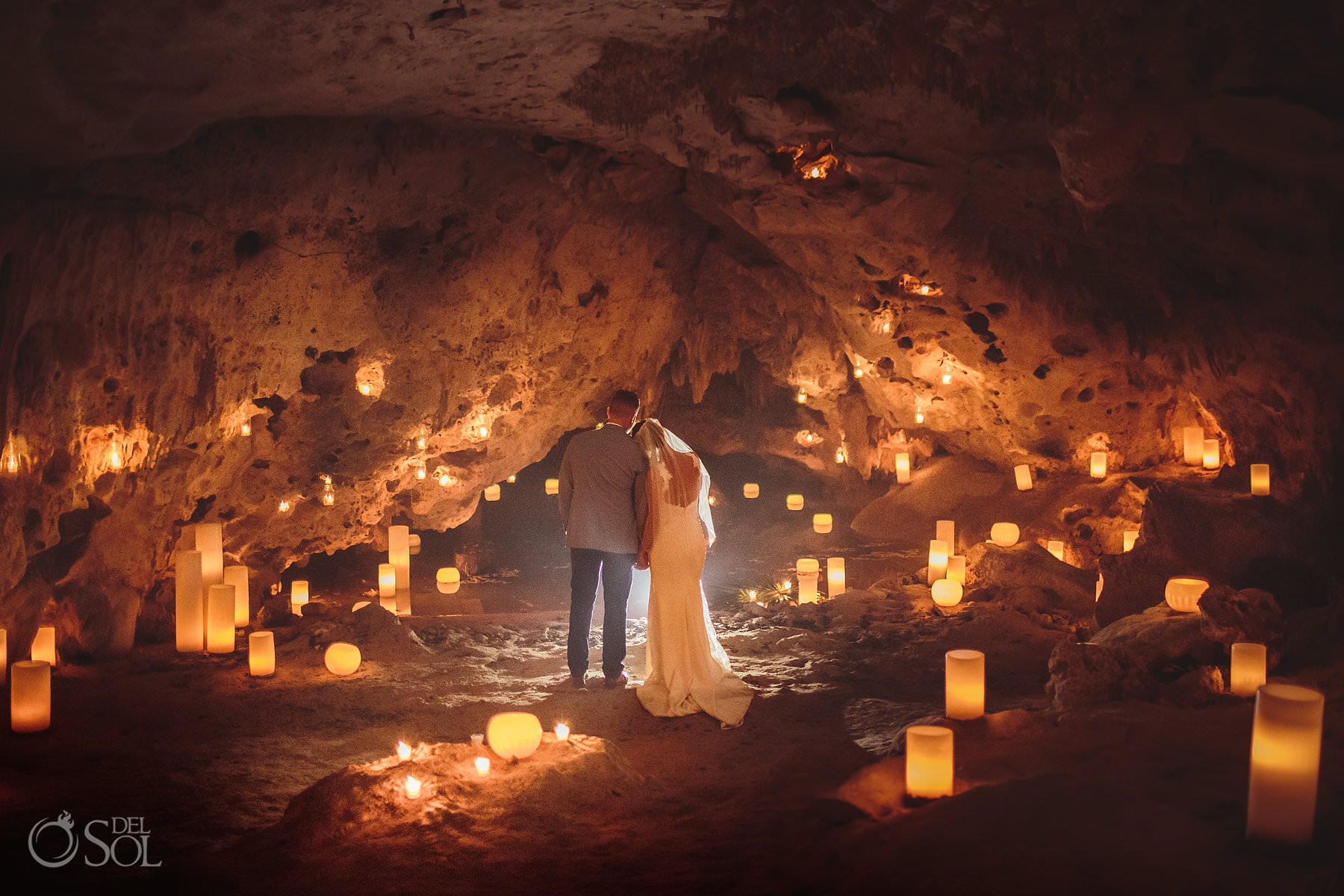 "There was a large appeal to try something far outside the box. Part of that experience was putting faith in our wedding team and letting them run with everything." – Tyler
"The caverns were very unique and in a way each more grand than the last, with the finale beyond anything imaginable. All the smaller pieces fit together to create the larger picture. I suppose there is a good analogy to marriage in there. The water was an important component that I loved. There is a certain peace that I gain from wading in rivers and streams(along with the ocean when I get the chance). Knowing they all feed together eventually to form one body. Where we begin and where we end." – Heather
---
The perfect Micro Cenote Ceremony – A family love renovation
"Time stood still for all of us in that cenote. Every soul felt present and open." – Camille
Every element represented different emotions or different aspects of our relationship. The energy of the cenote was overwhelming and many of us were overcome with emotion. It was truly one of the most spiritually enriching experiences of our lives. We wanted our daughters to be a part of the ceremony and share in the family promise we were prepared to make together." – Camille" – Camille and Jason