Mayan Vow Renewal
Camille + Jason
"To pick a favorite part of our Mayan vow renewal is like having to pick your favorite child. Every element represented different emotions or different aspects of our relationship. The energy of the cenote was overwhelming and many of us were overcome with emotion. It was truly one of the most spiritually enriching experiences of our lives."
Camille and Jason are an amazing example of the power of #TravelForLove. They moved their whole family from the USA to Mexico in search of a different lifestyle. For their vow renewal, they wanted a ceremony that would not only celebrate their 10-year marriage, but seal their new relationship with Mexico. We asked Camille to tell us more about their journey and their Mayan Vow Renewal ceremony.
"With the weight of hustle lifestyle weighing heavily on our souls, we decided to sell all of our worldly possessions in California, pack up whatever we can fit in our 15-year-old pickup truck, and move down to Nayarit, Mexico with our two daughters. We were in search of a more intentional life, a slower pace that would allow us to spend more time together as a family."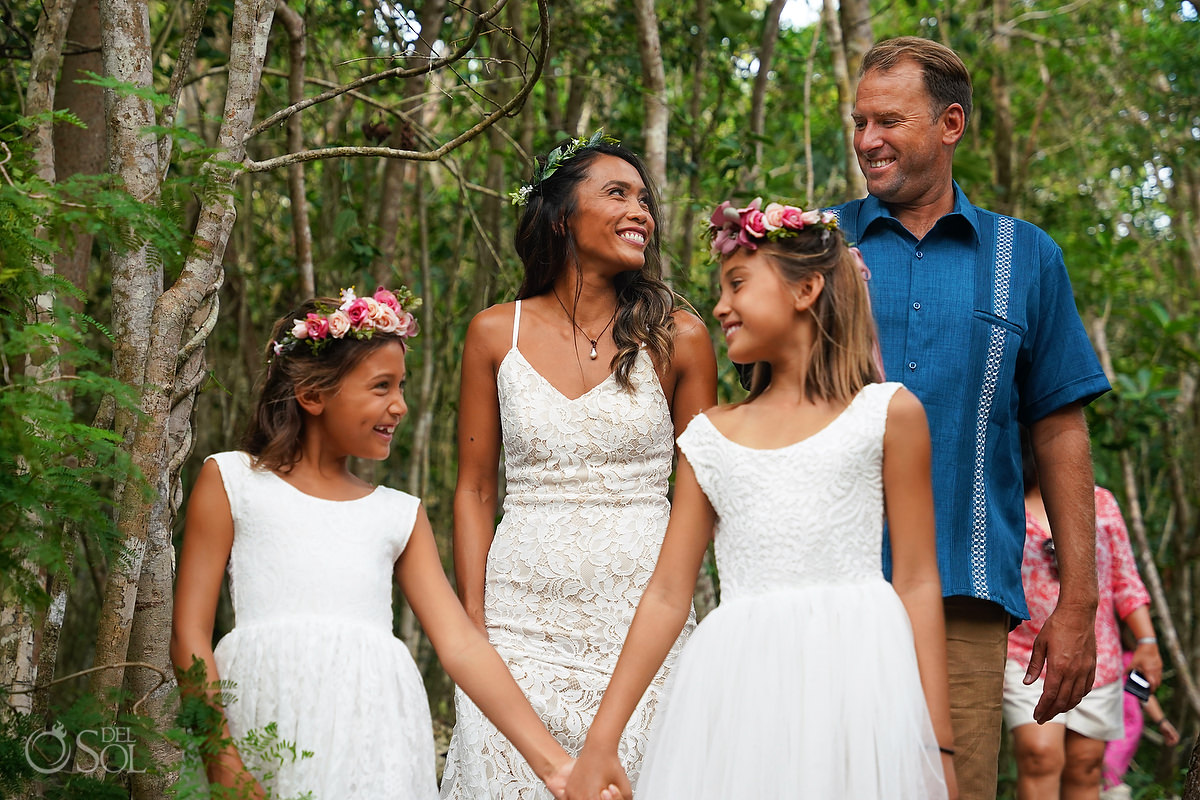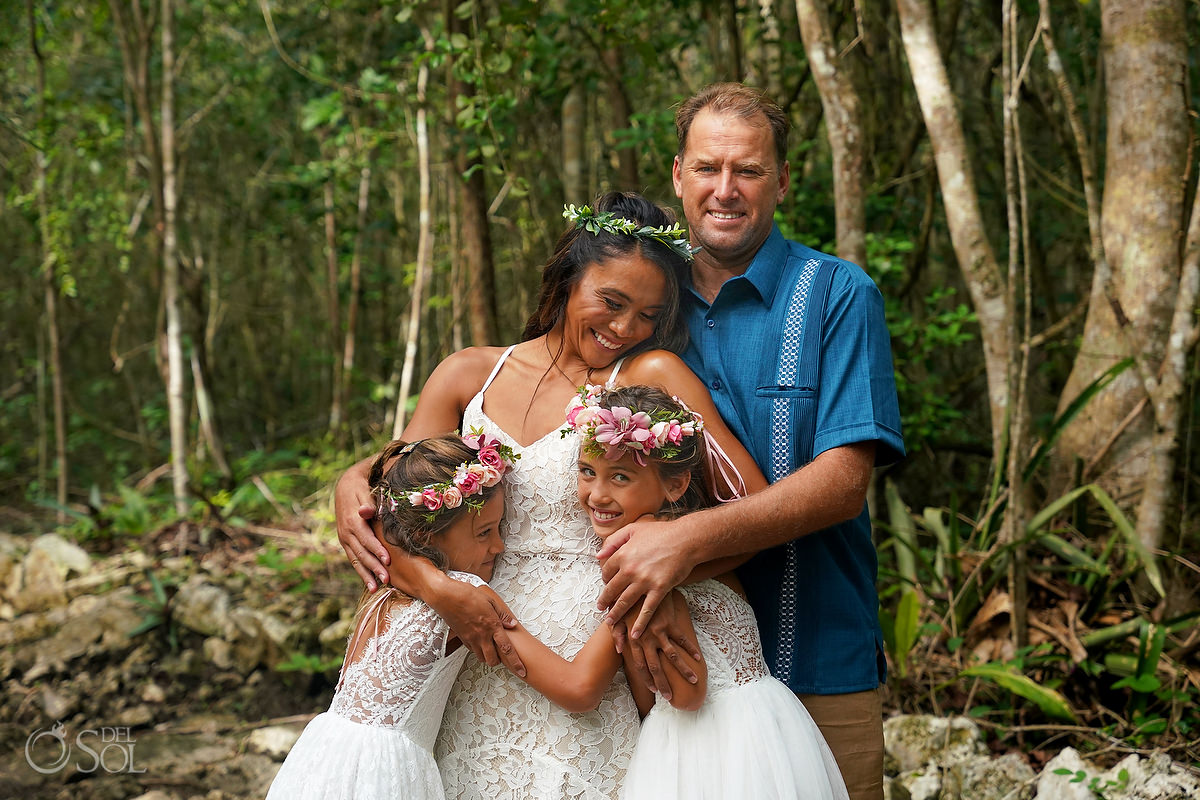 "Time is one thing you cannot buy more of despite your income bracket. The thought of working through the most precious moments of our lives was something we could not reconcile." – Camille
"In the year and a half we've been living in Mexico, weaving ourselves into the fabric of our community, we wanted to do something to really bind our souls to this beautiful country. So when our friend suggested we have a Mayan Ceremony vow renewal, we couldn't be more excited."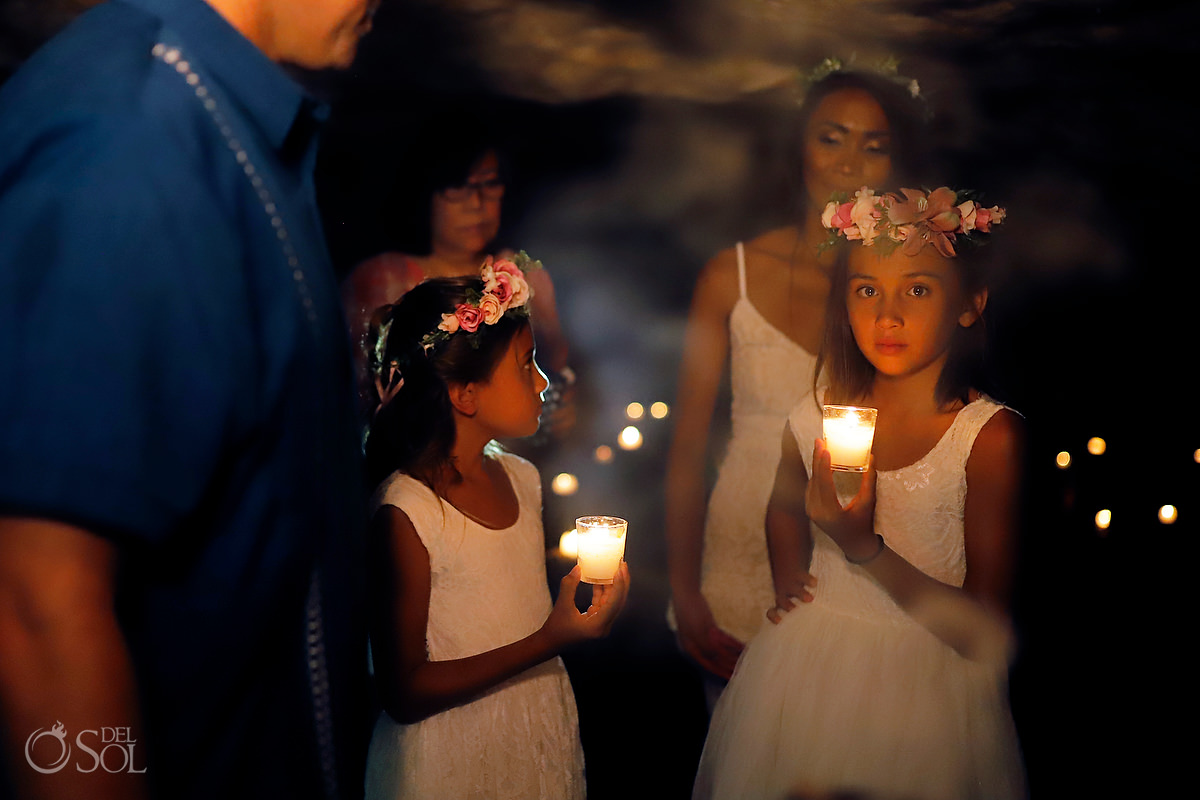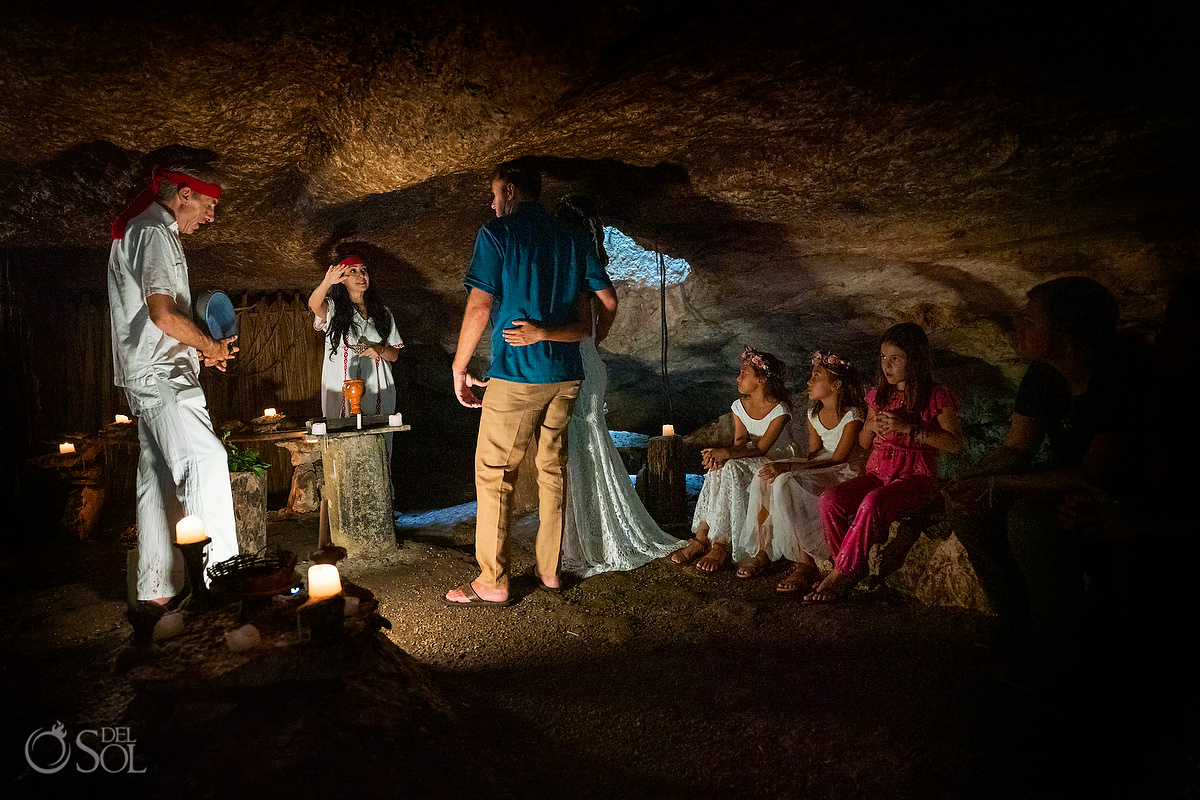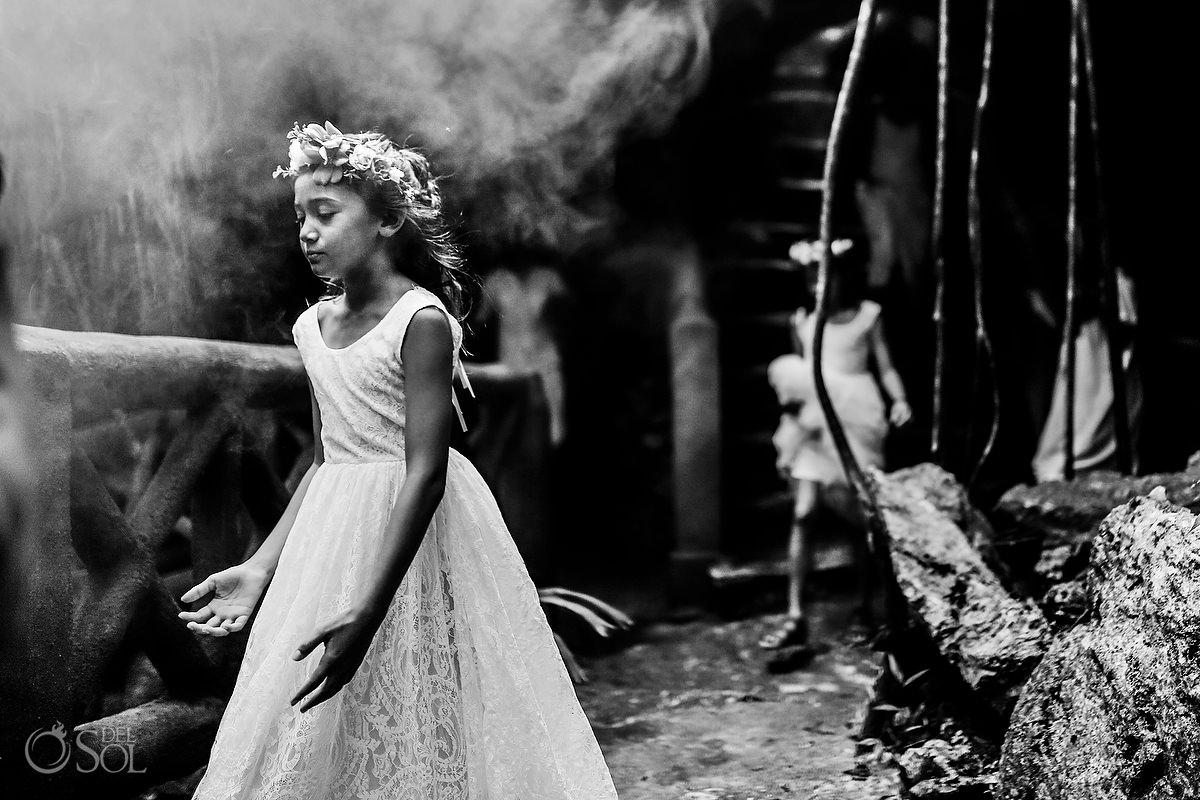 Del Sol: Why was it important for you to celebrate your anniversary and renew your vows?
"It was important to us to have a proper vow renewal because our wedding was not entirely a happy time. We had only been together for about 9 months and 5 months pregnant with our first daughter. After 10 years of marriage, growing and learning together through some dark times we wanted to recommit our lives not only to each other but to our daughters, Penelope (9) and Reagan (8)."
"We wanted our daughters to be a part of the ceremony and share in the family promise we were prepared to make together." – Camille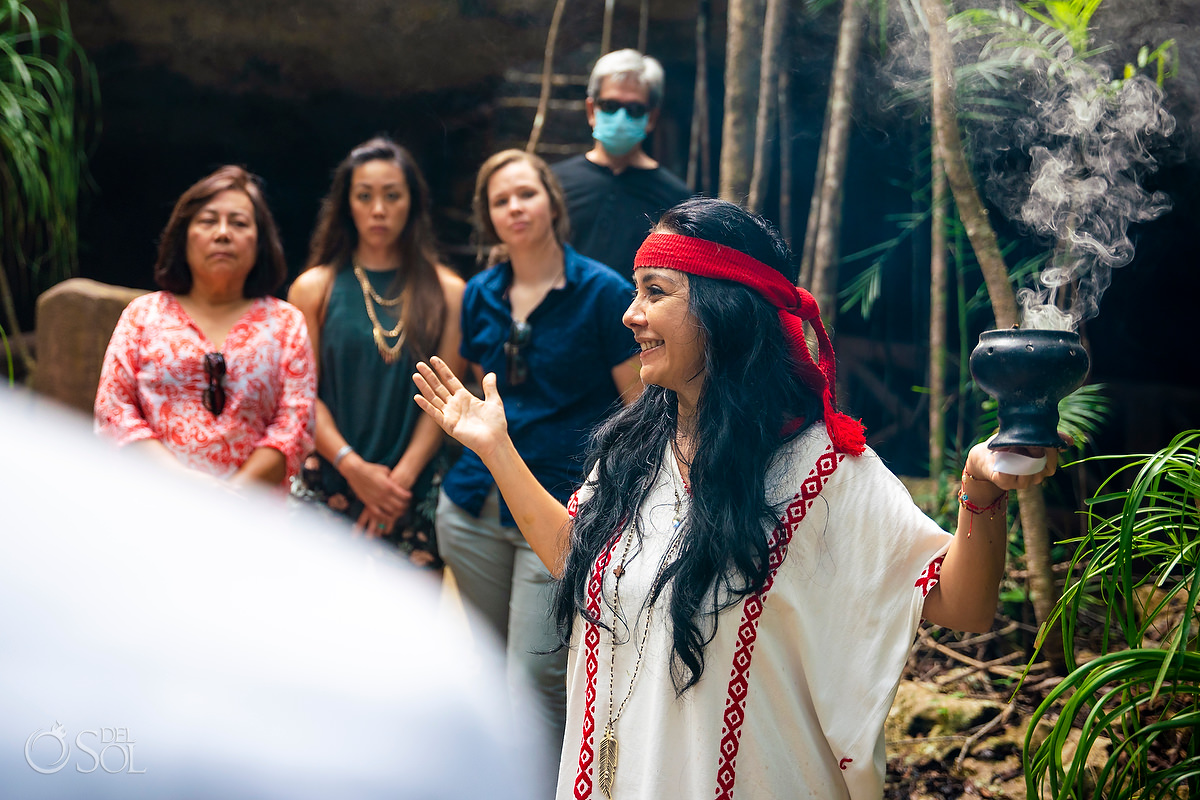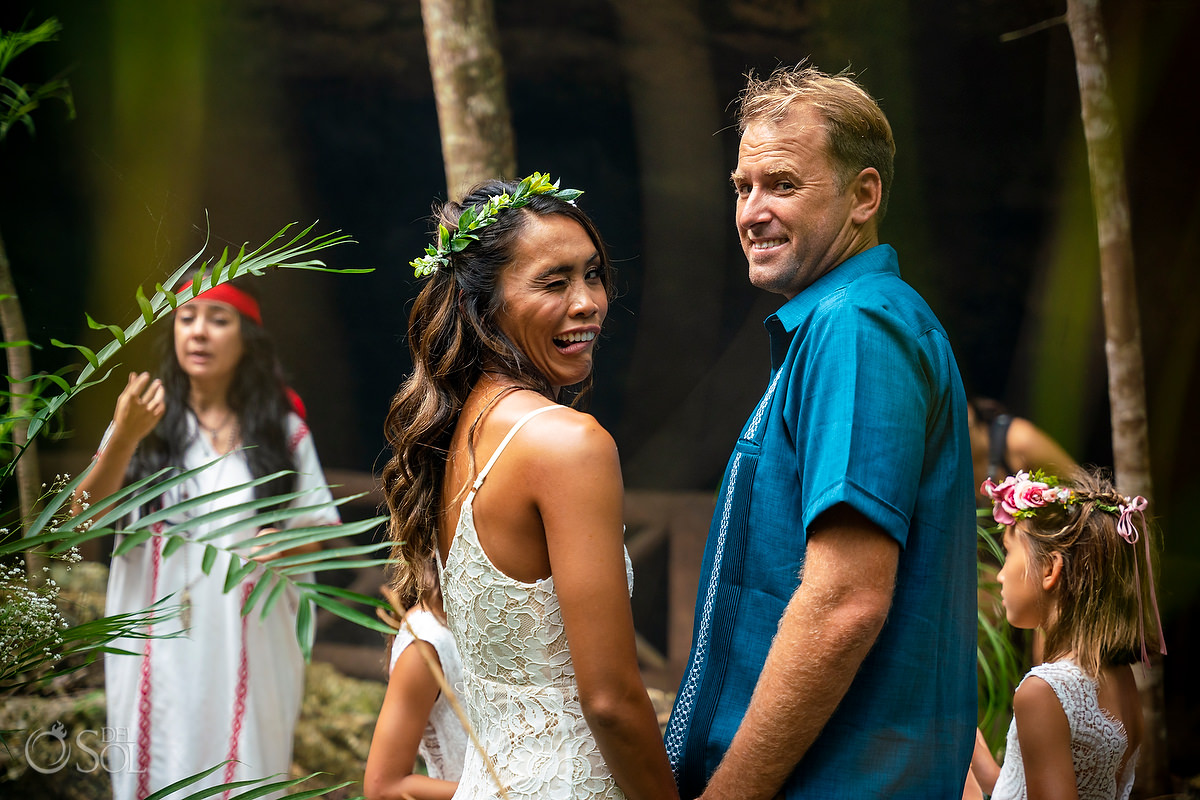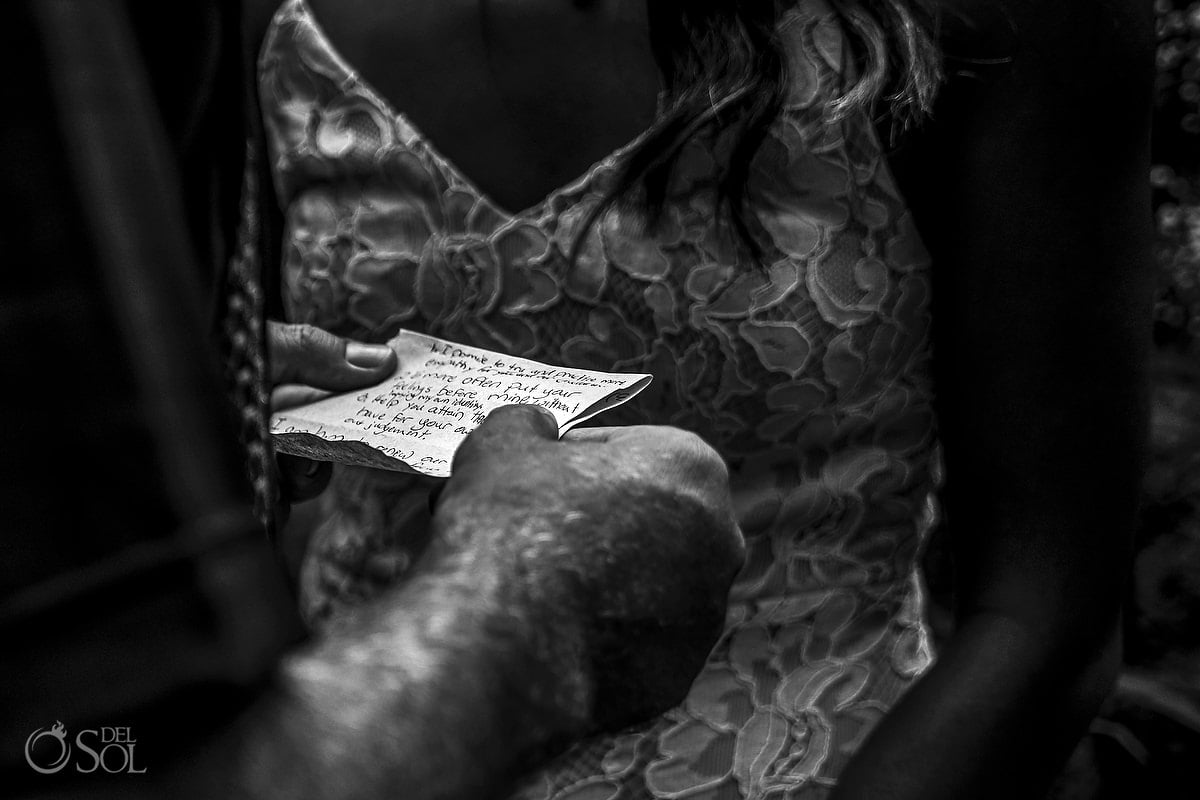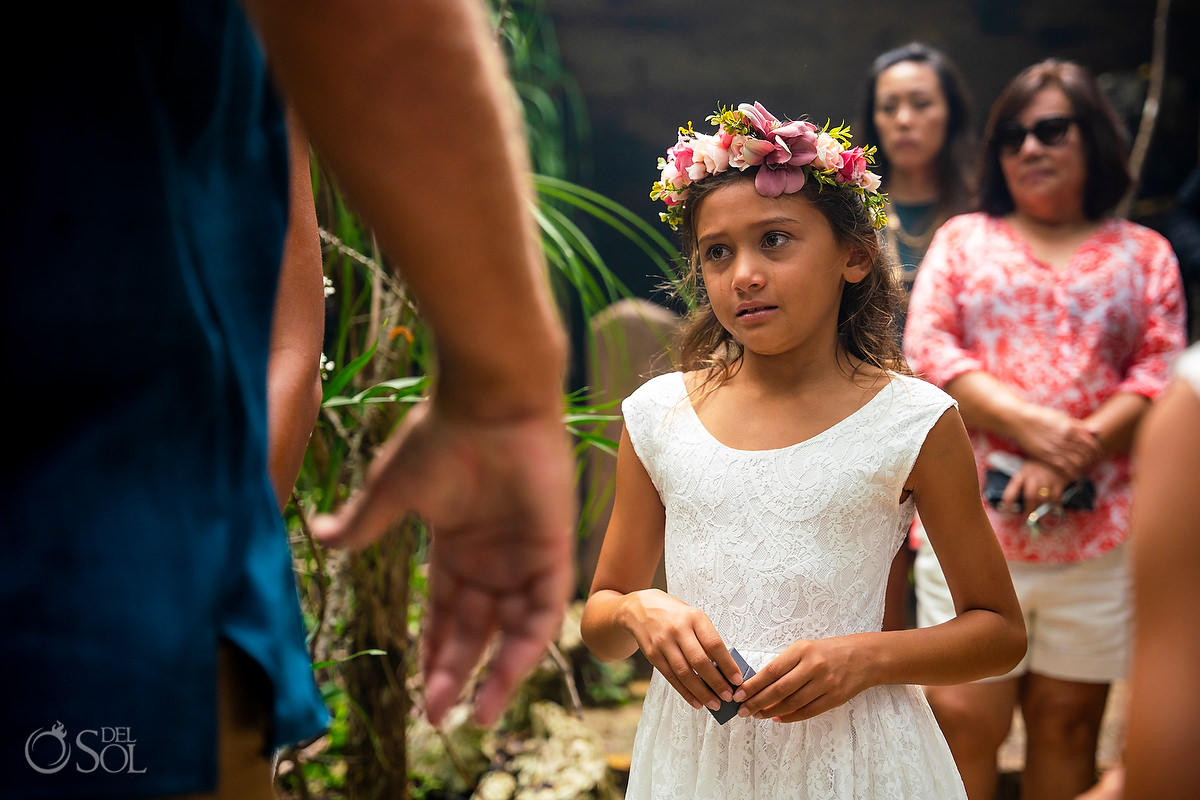 "At one point, our younger daughter, Reagan, was so overcome with emotion and gently started to sob. When asked what she was feeling, she said through tears, "I'm just so happy for you and our family."
"If this wasn't a sign we were on the right path, I don't know what is! Having our daughters not only there to witness our ceremony, but to also play an active role was so important. We wanted them to really feel that we were doing this together as a family. And their parents' commitment to each other extended to them as well."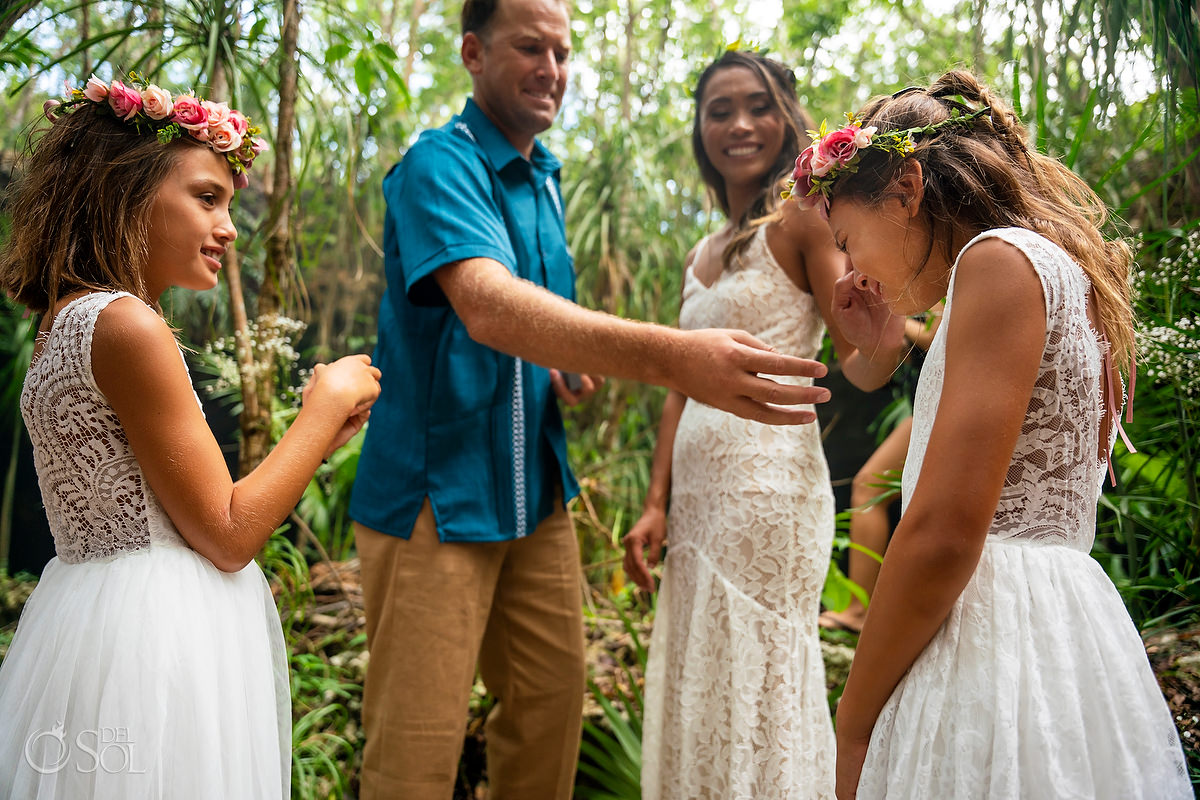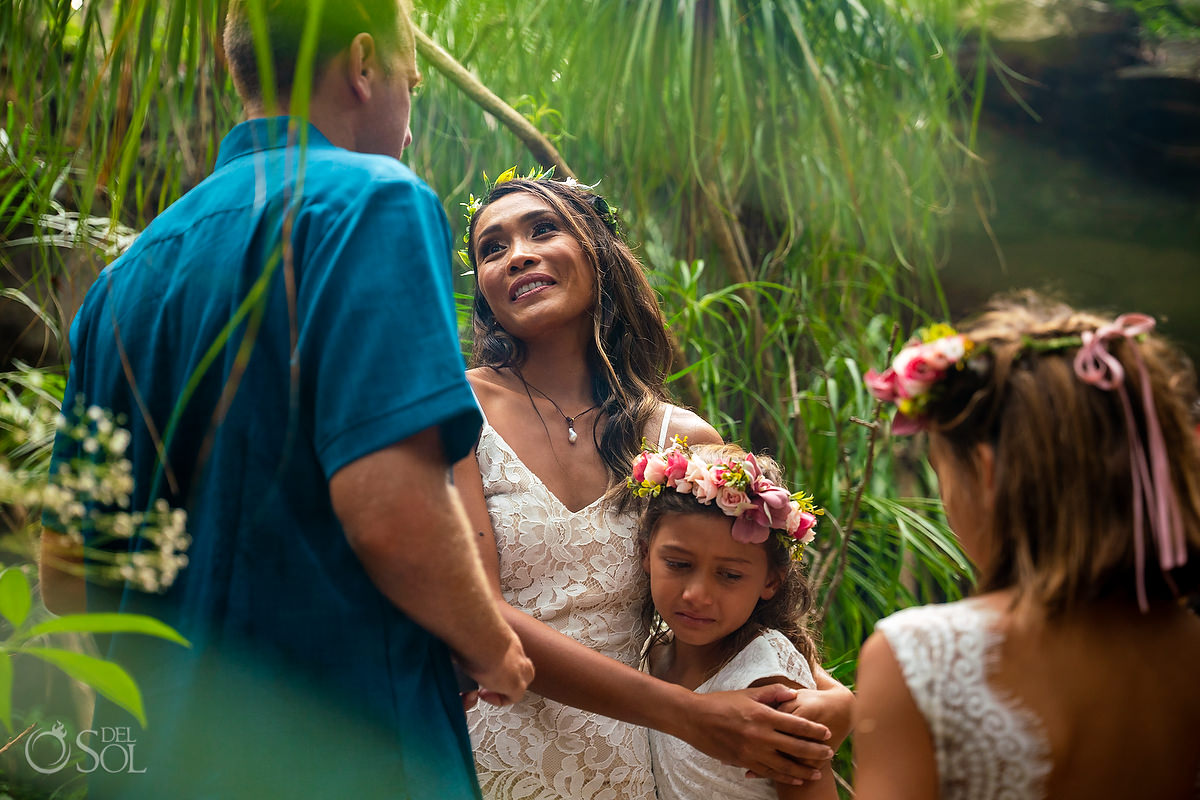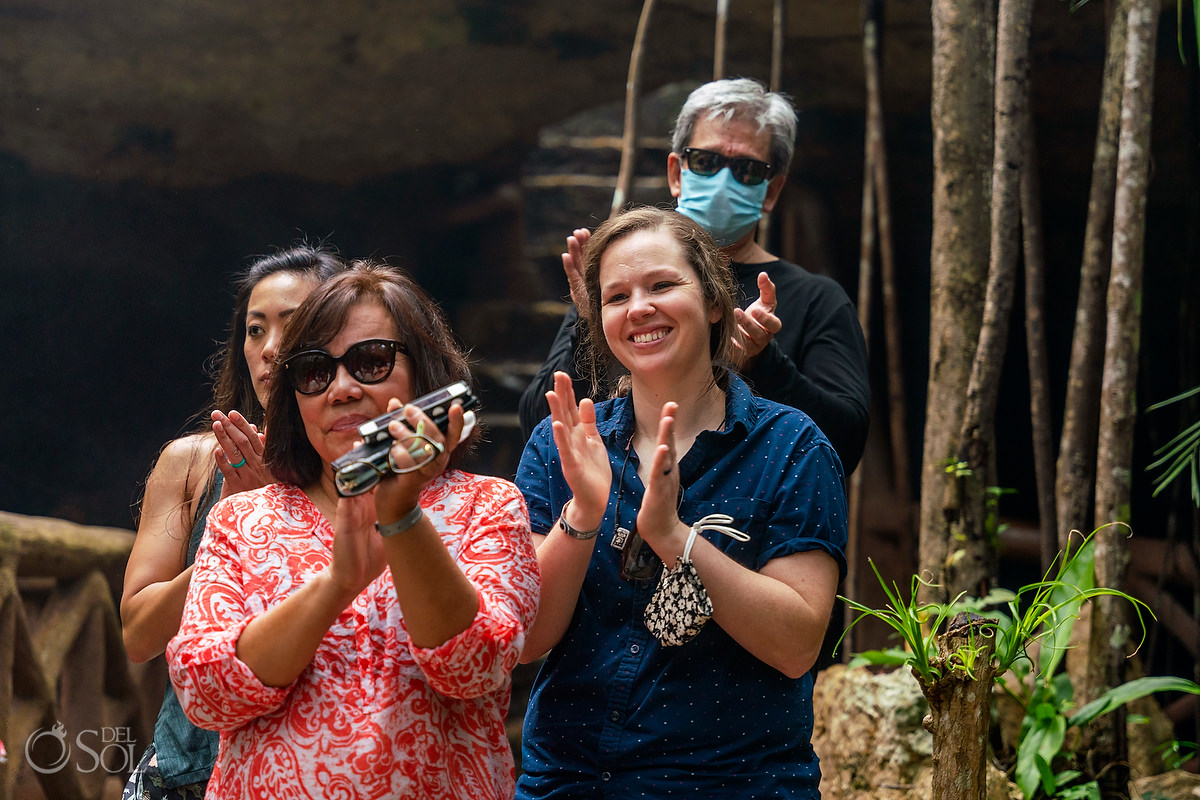 Del Sol: We discussed the kind of Mayan vow renewal ceremony you wanted. Your shaman, Sofia, came up with some special elements for you. Was there any moment that stood out?
"To pick a favorite part of the ceremony is like having to pick your favorite child. Every element represented different emotions or different aspects of our relationship. The energy of the cenote was overwhelming and many of us were overcome with emotion. It was truly one of the most spiritually enriching experiences of our lives."
"Time stood still for all of us in that cenote. Every soul felt present and open." – Camille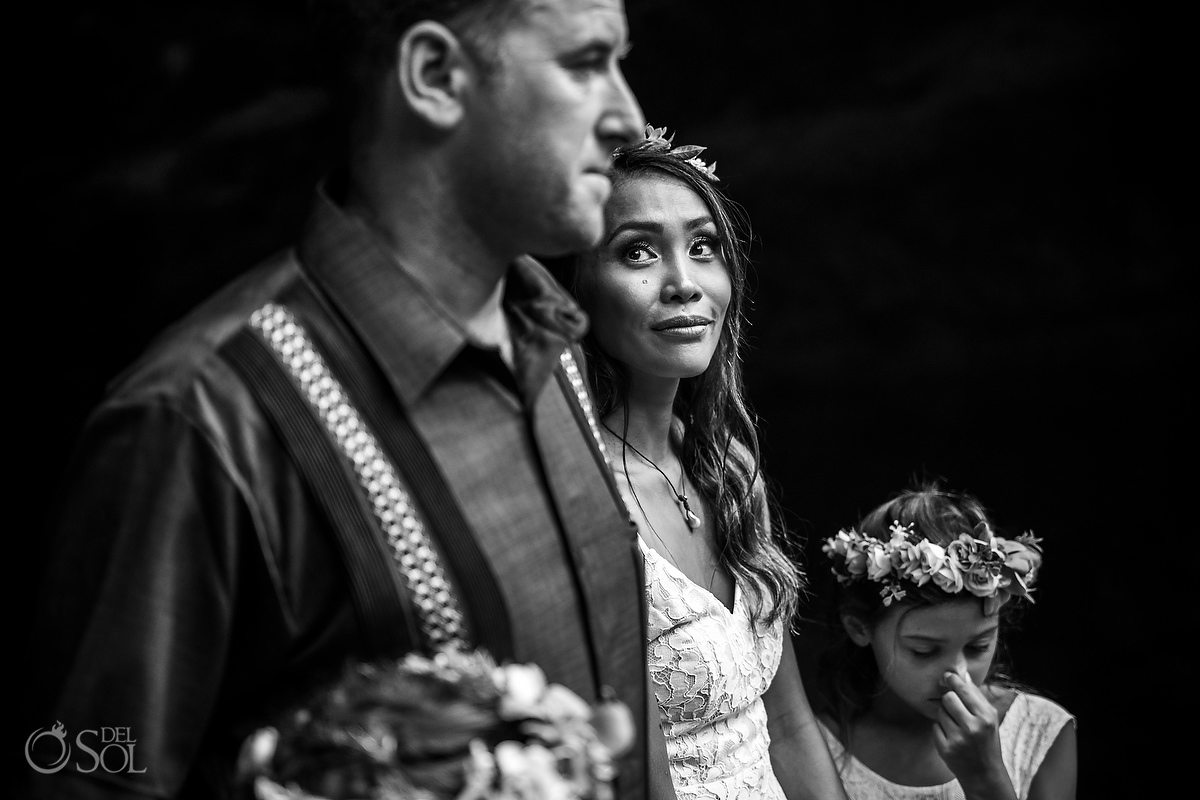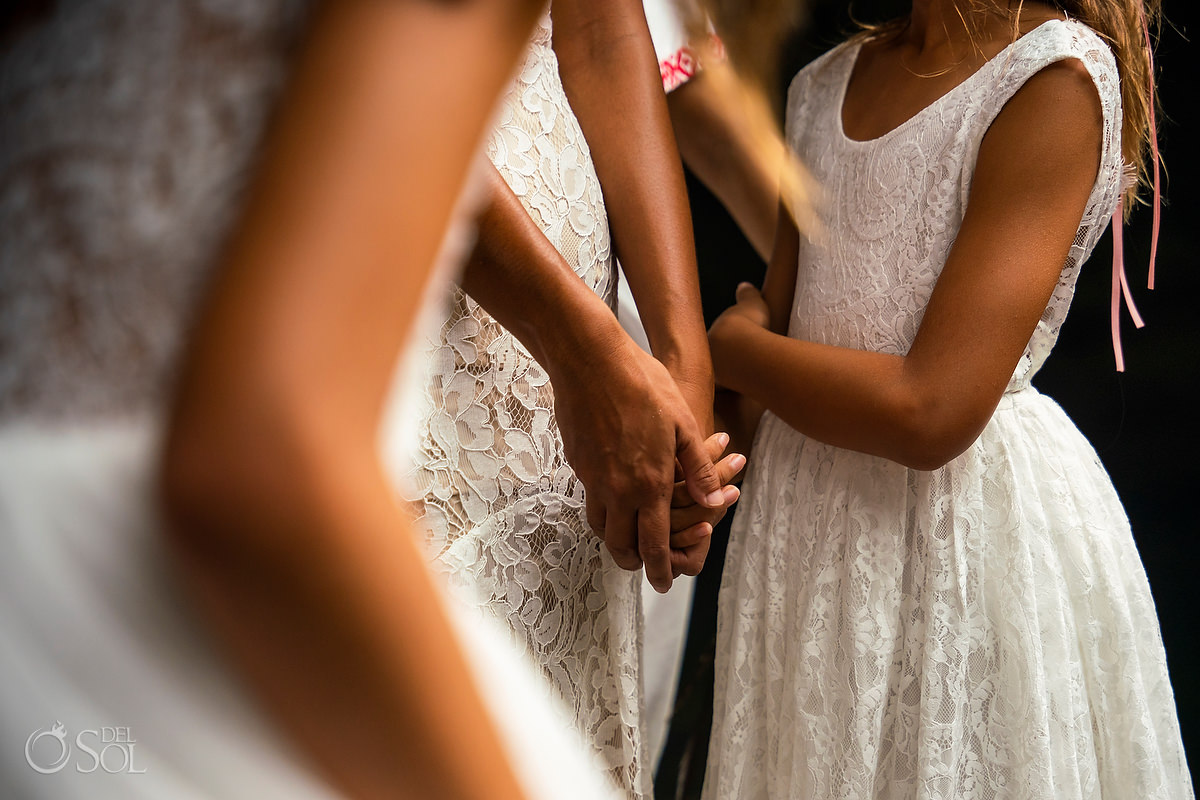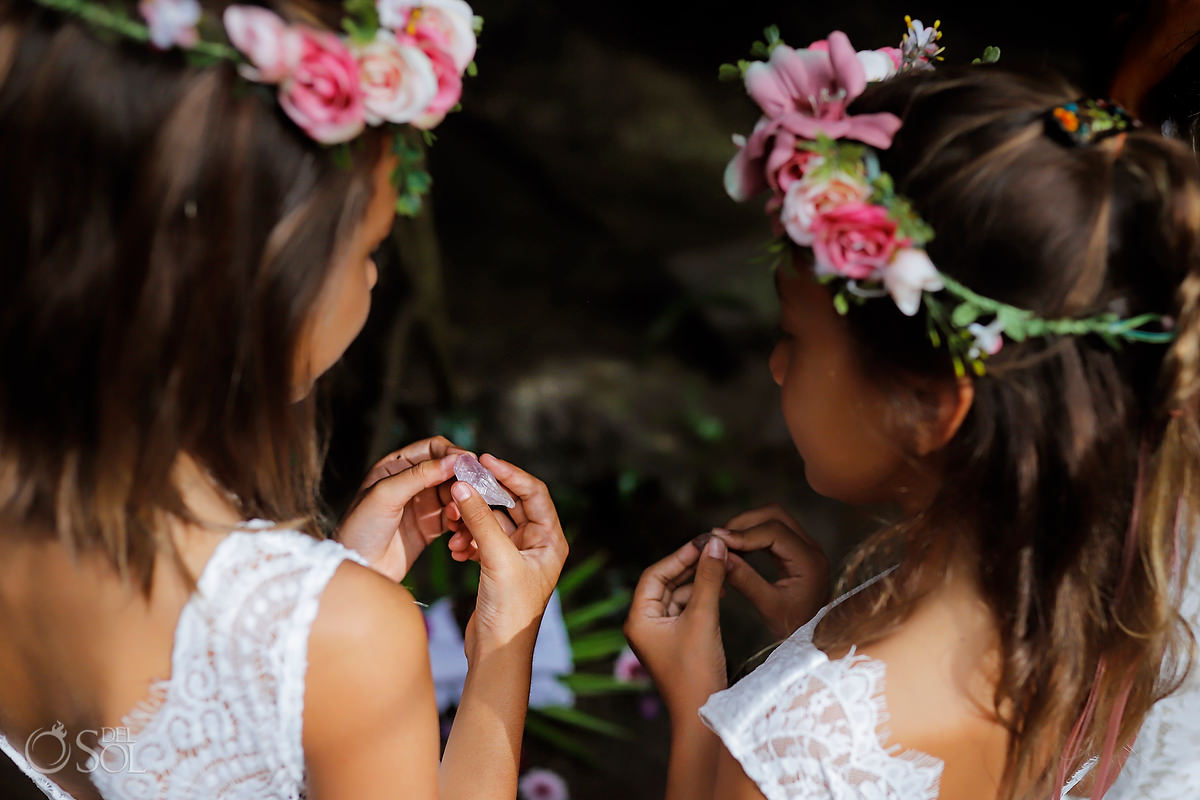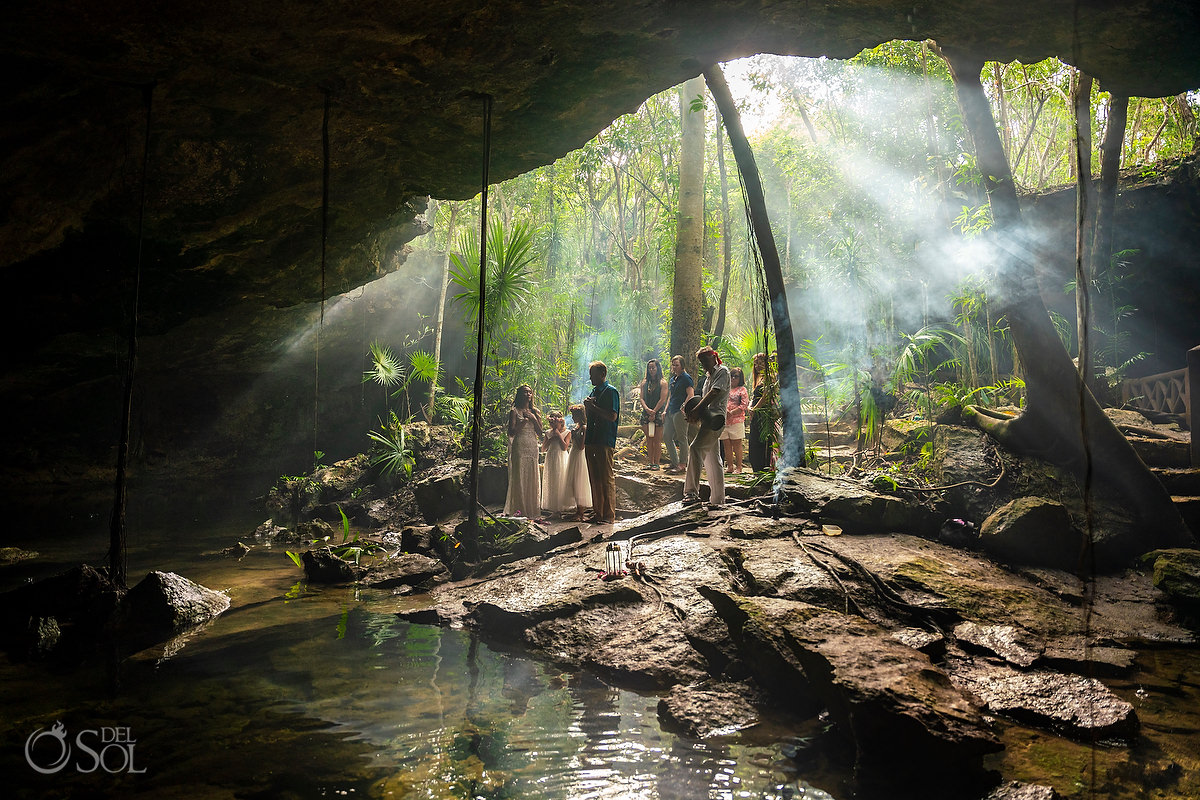 Del Sol: The water is SO important for you guys and Sofia came up with a water ceremony for you. Standing in the water and joined by the water touching you all, you collected water in the cenote in a shell and poured it into a bottle to take away with you.
"We are a family of surfers and the ocean is a huge element of our lives. So having water play such a large part in our ceremony was so touching. Standing hand in hand, breath to breath, together as a family declaring our deepest wishes and promises to each other as the water flowed between us was pure magic."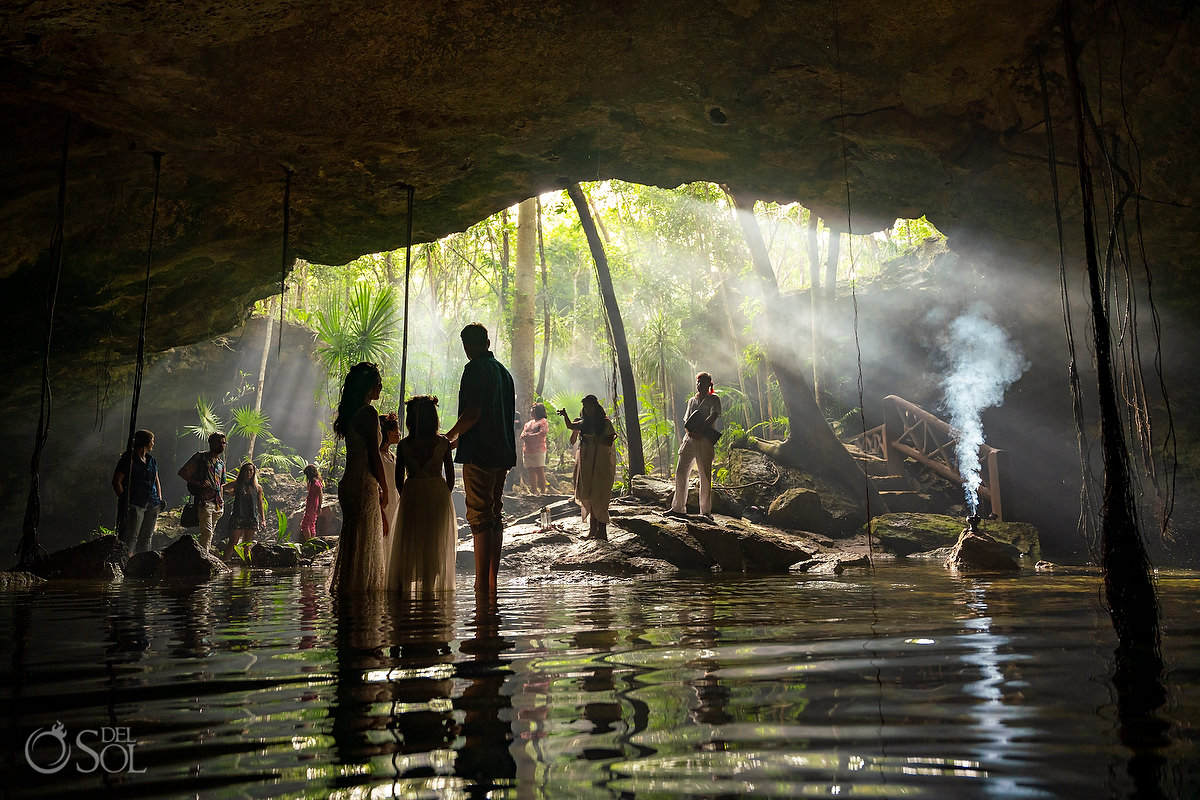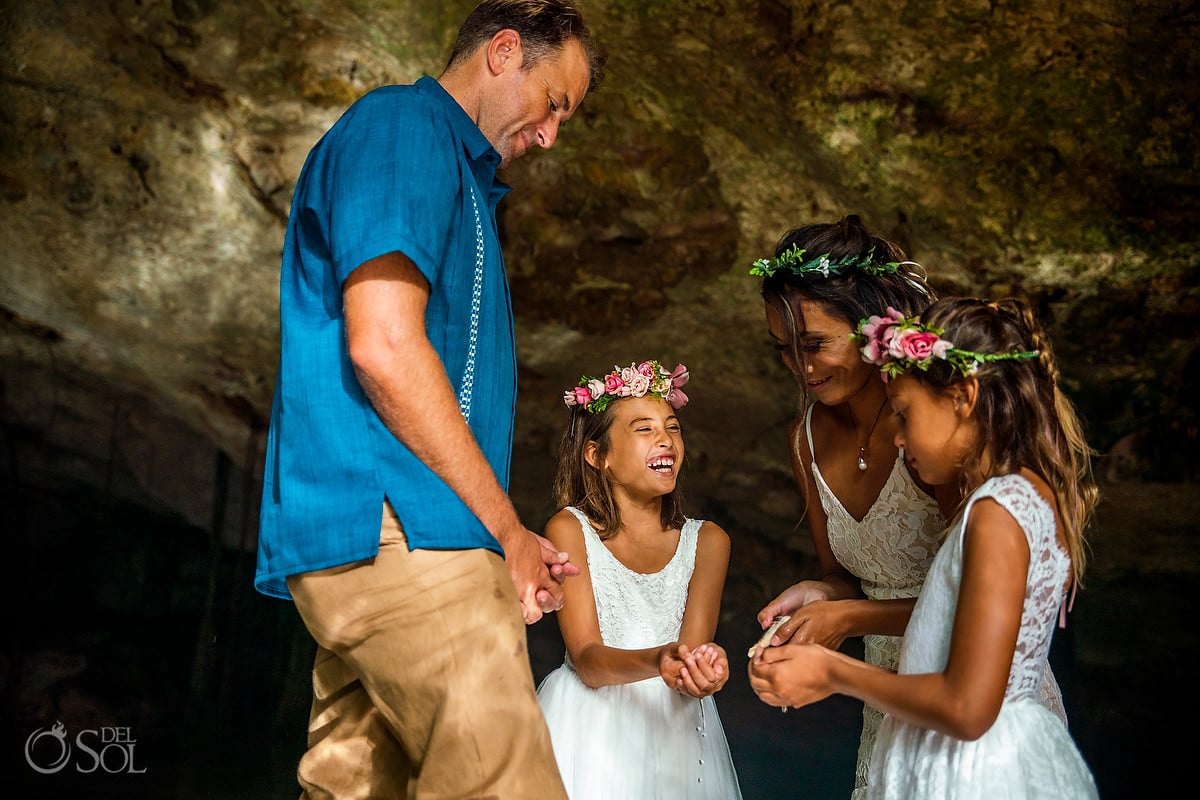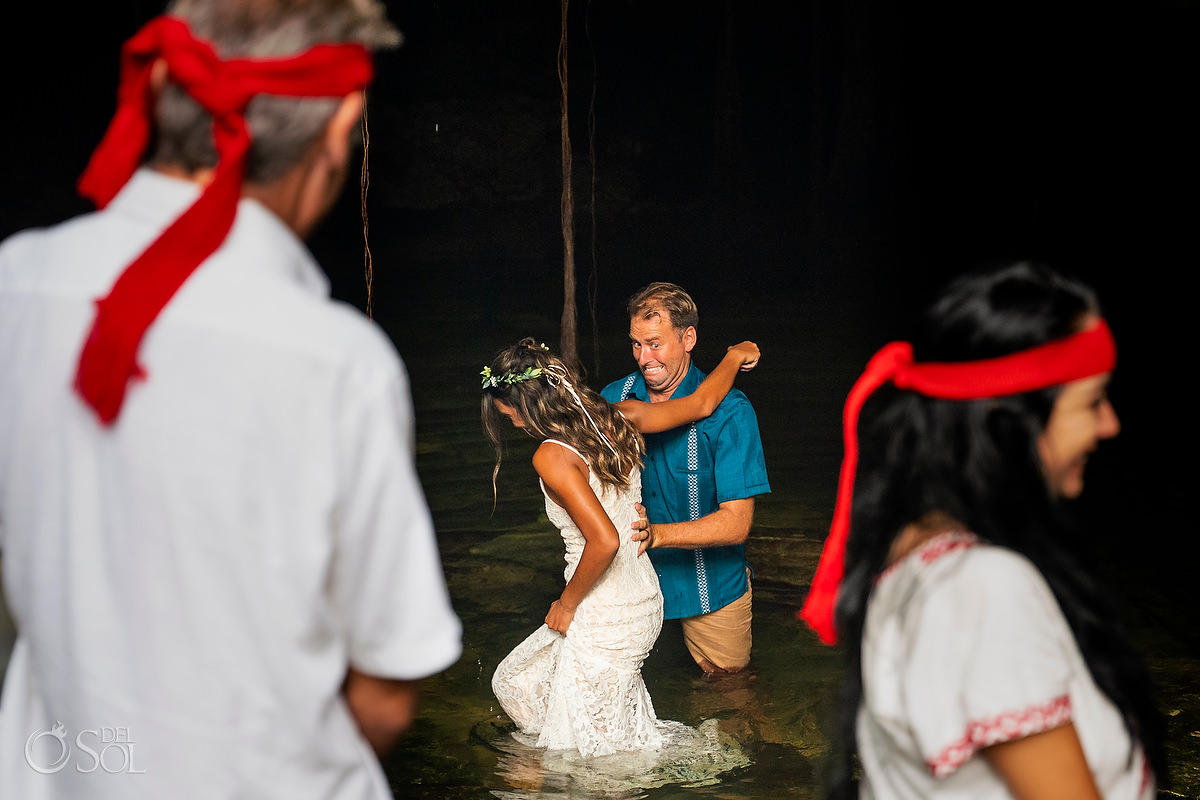 "Water has such healing qualities and in it, we washed away our old burdens to reveal humbled intentions. Our hearts were baptized in love and in that water, our family of four felt truly united." – Camille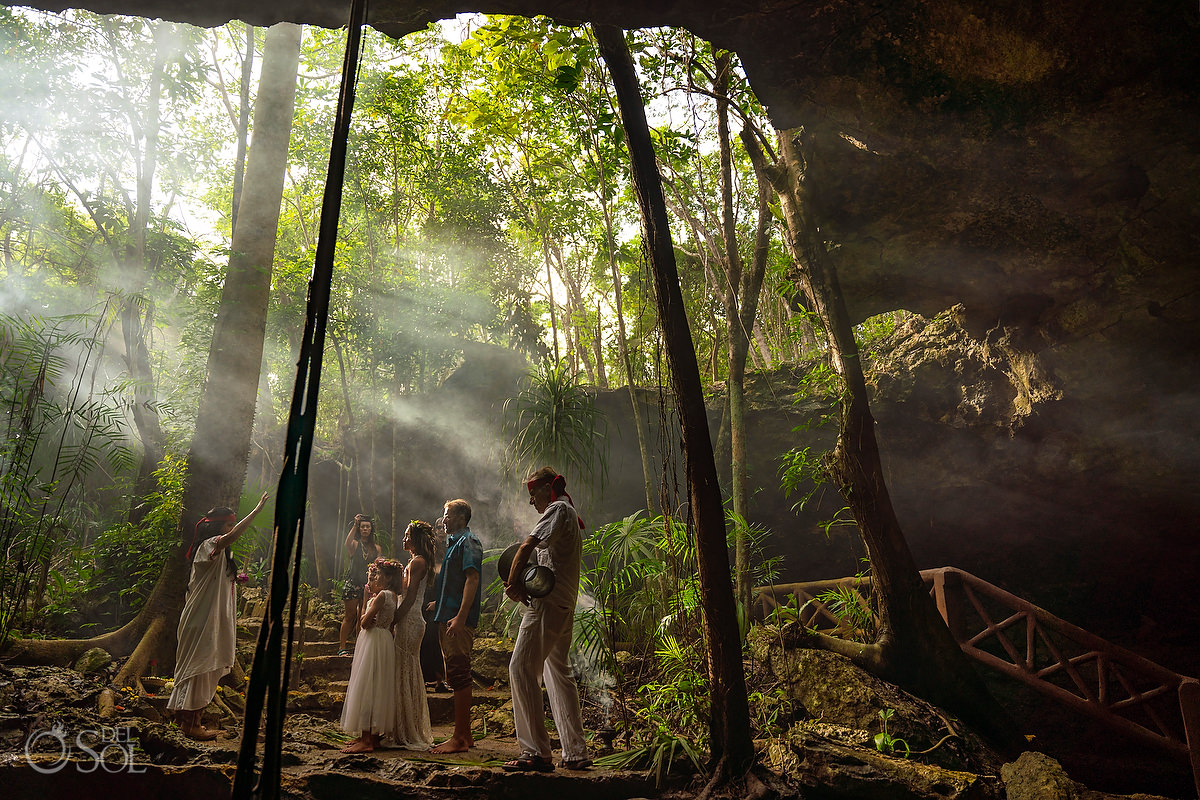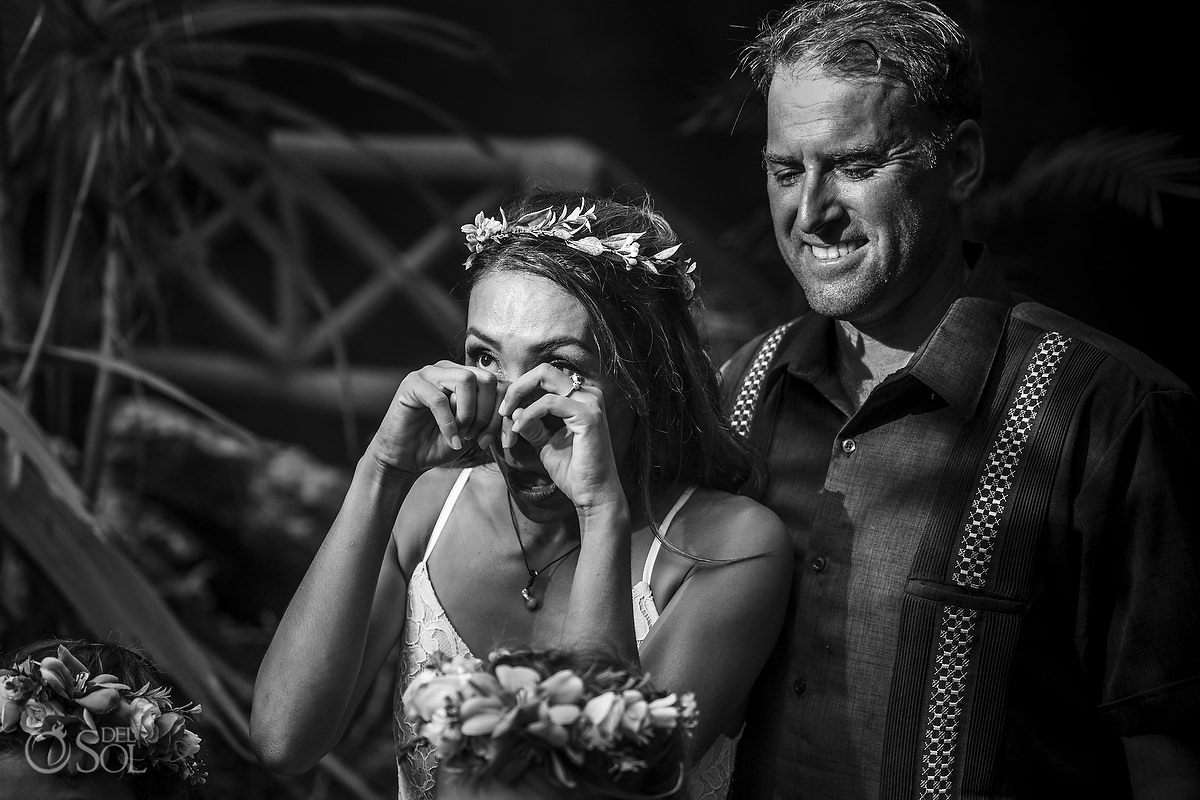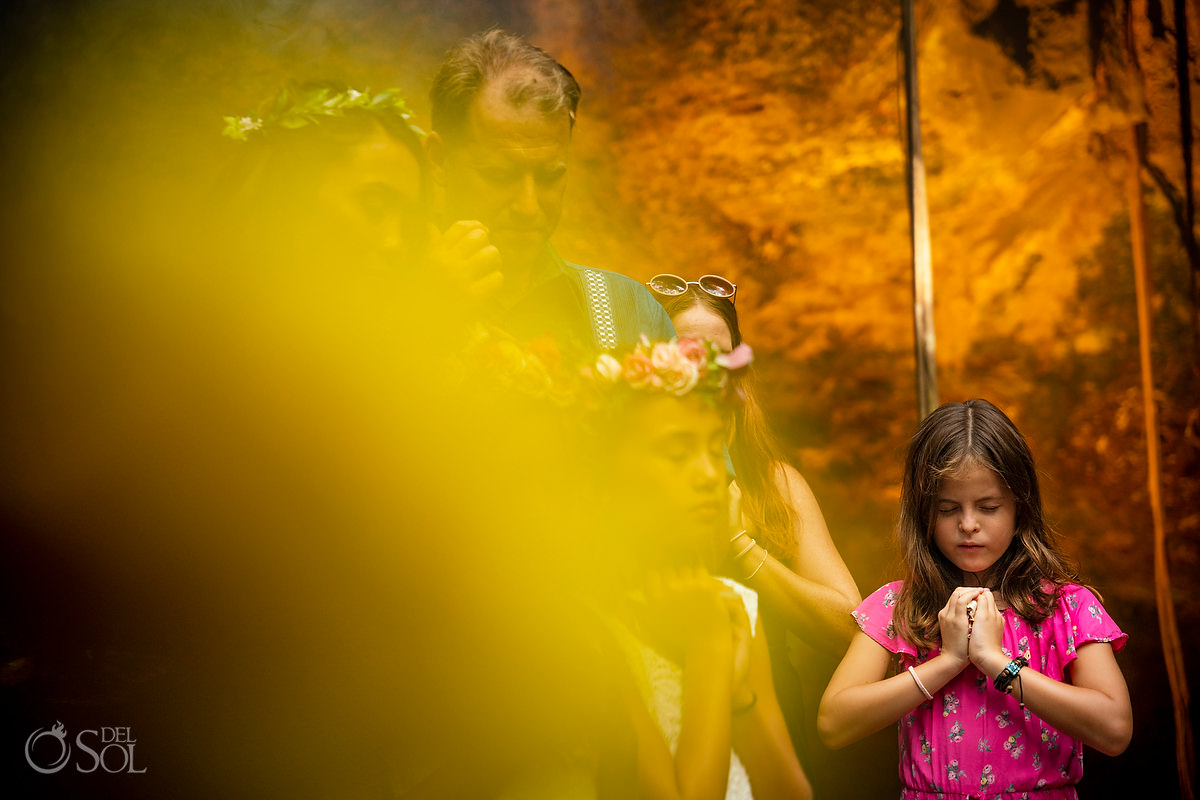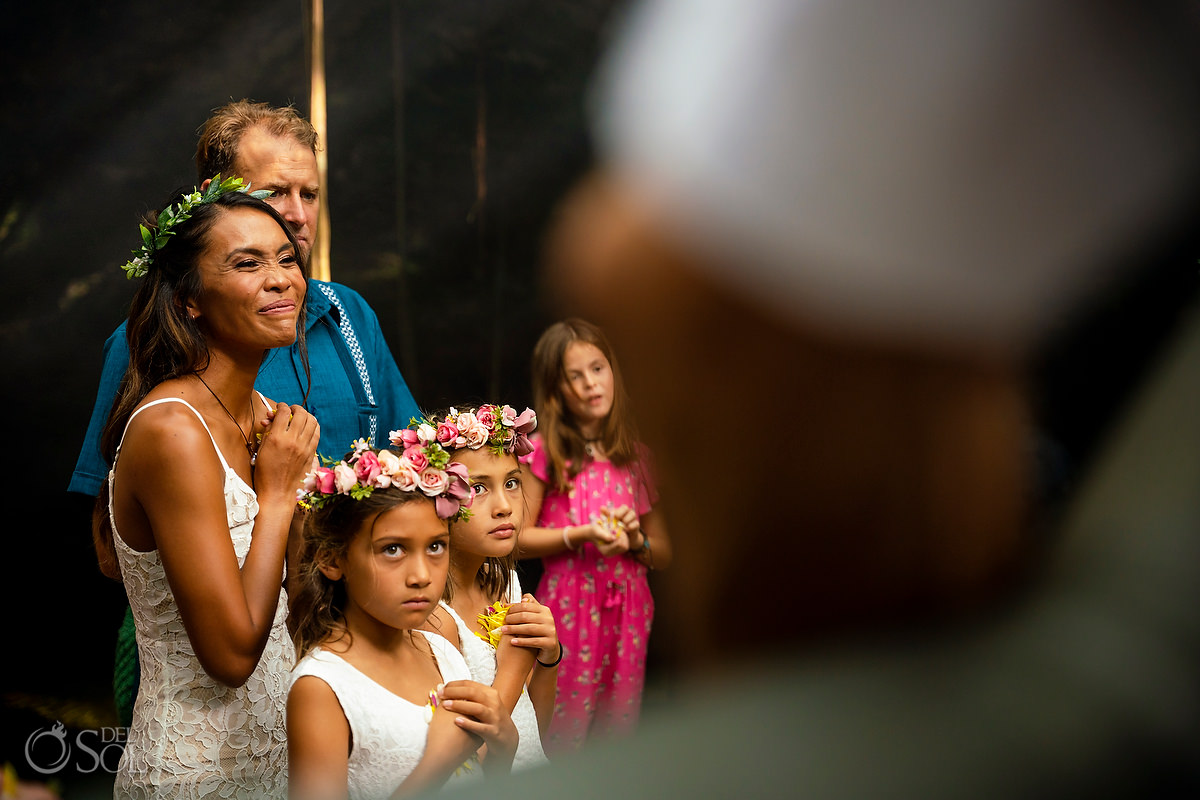 Del Sol: One of our fave moments was the flower petal ceremony at the end – such a celebration of joy, and an explosion of love!
"Seeing the sheer joy in the faces of everyone around us is something that will be burned in my memory always. It was a perfect ending to a perfect ceremony. A massive explosion of love, indeed!"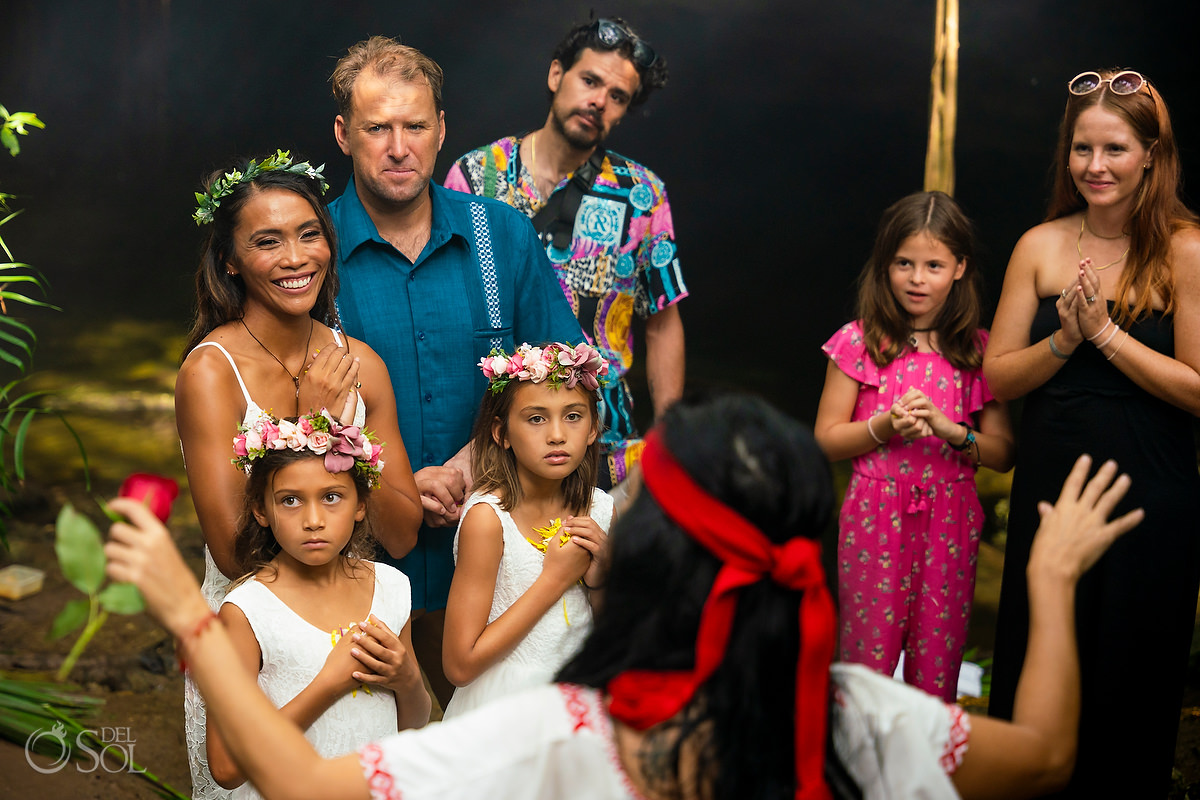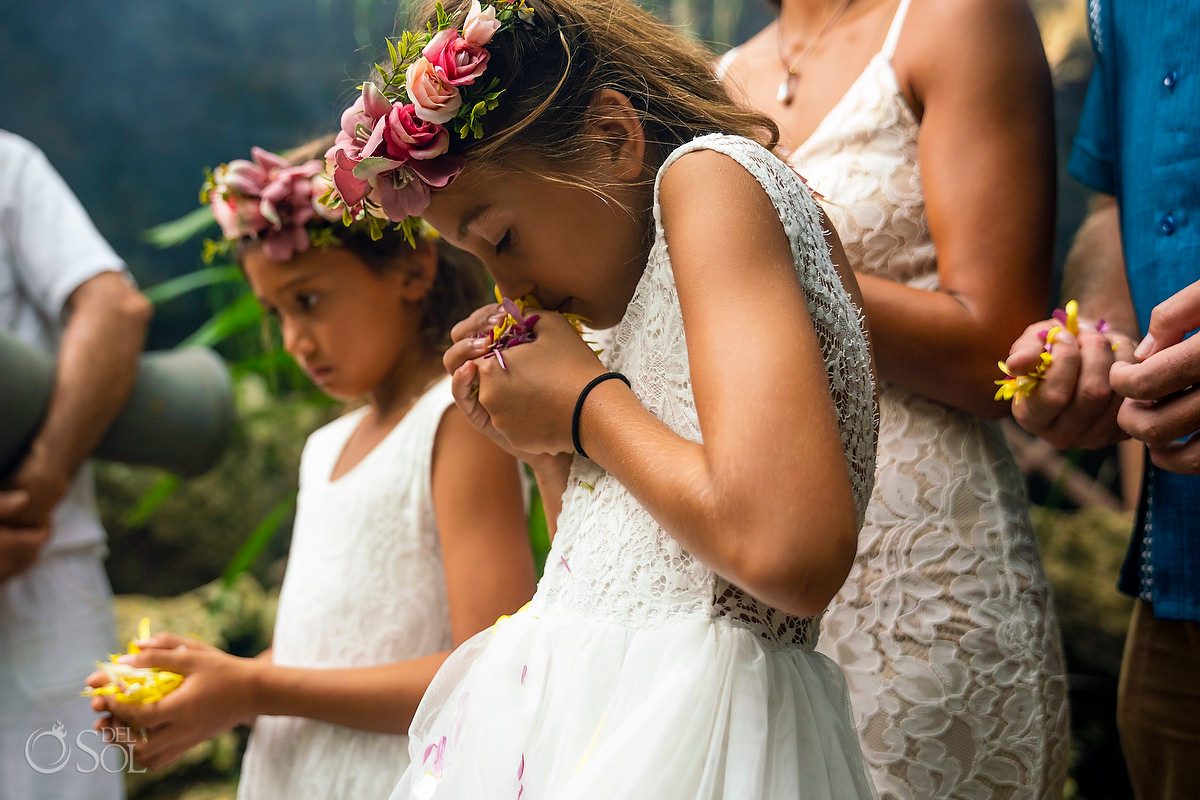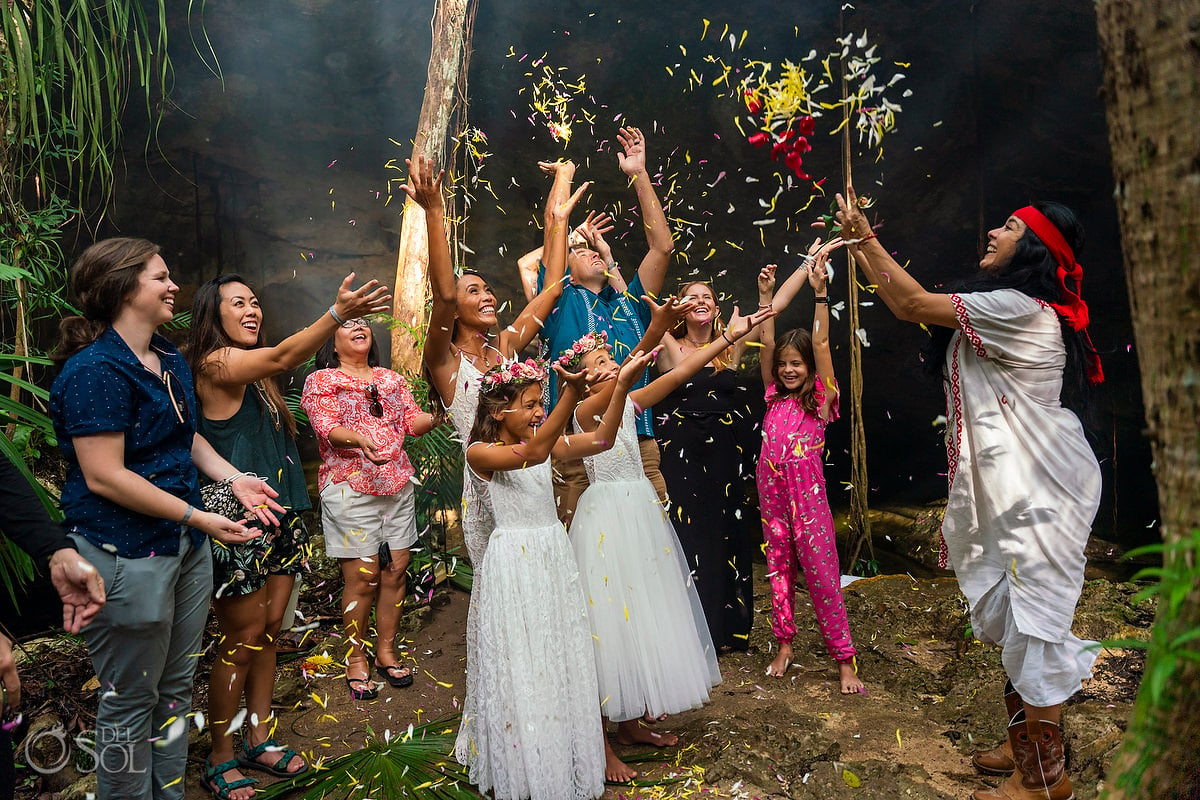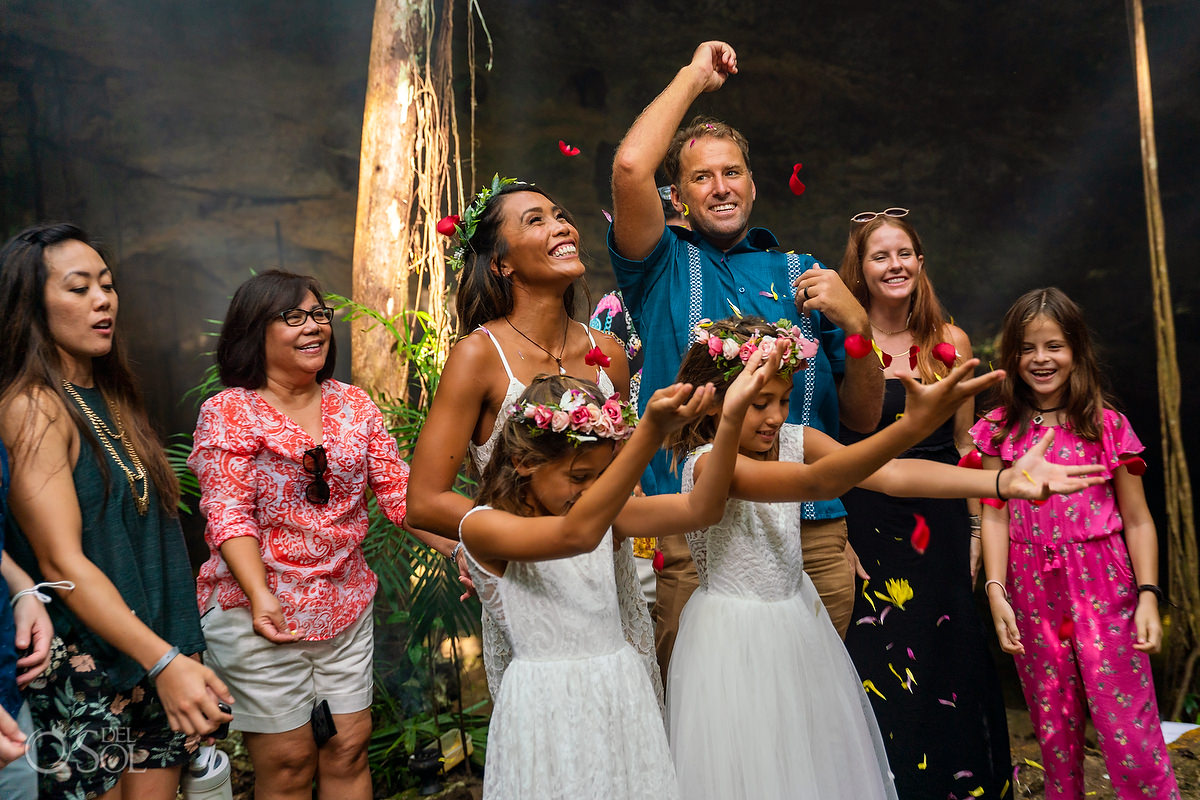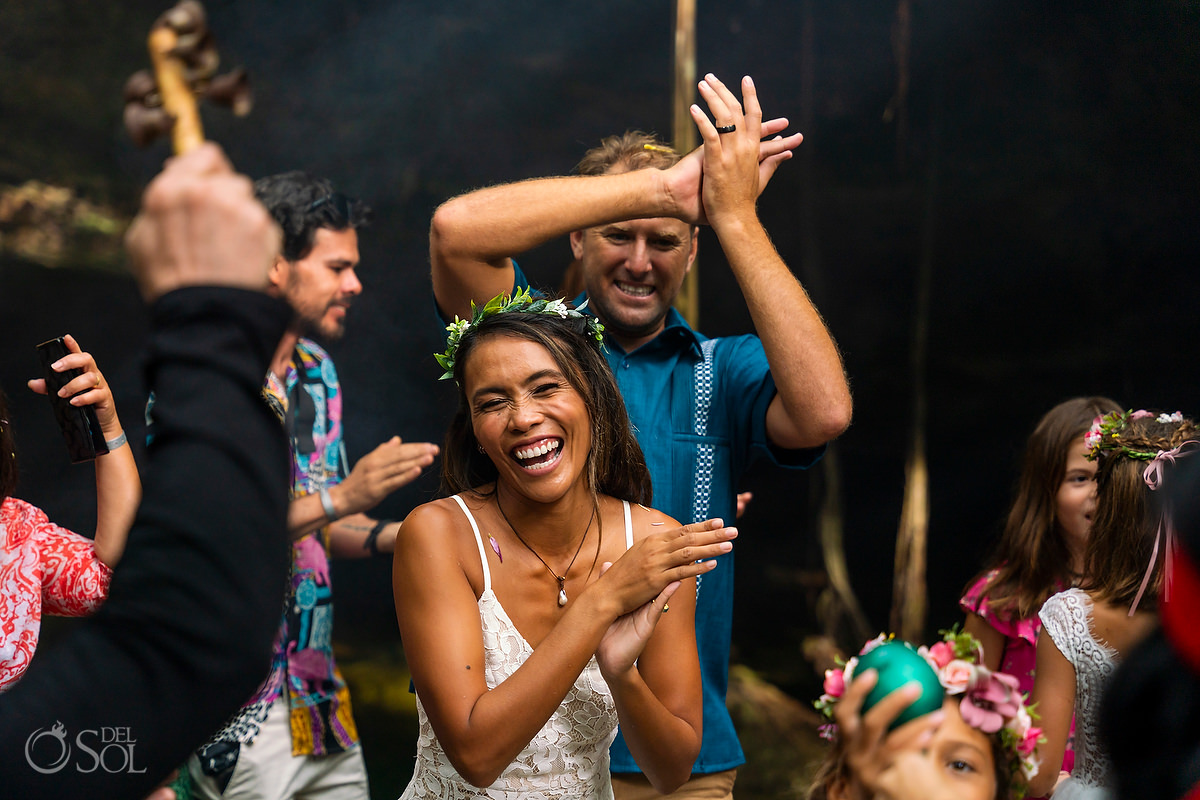 Del Sol: Your original plan was to be just the 4 of you. In the end, you had a few loved ones join you to experience your Mayan Vow Renewal too!
"Yes, originally we had planned to have the ceremony shared between the 4 of us. But as the date got closer and we started sharing our plans with our family and friends, we were surprised to find out we had people who were willing to brave travel during a pandemic to stand witness to our love."
"I don't know if it's our family or because we were 9 months into a pandemic and people were starved for true human connection, but the experience seemed to feed something lacking in all of us. There was a moment when my mother pulled me aside and said, "thank you for showing me what I've been missing this whole time.""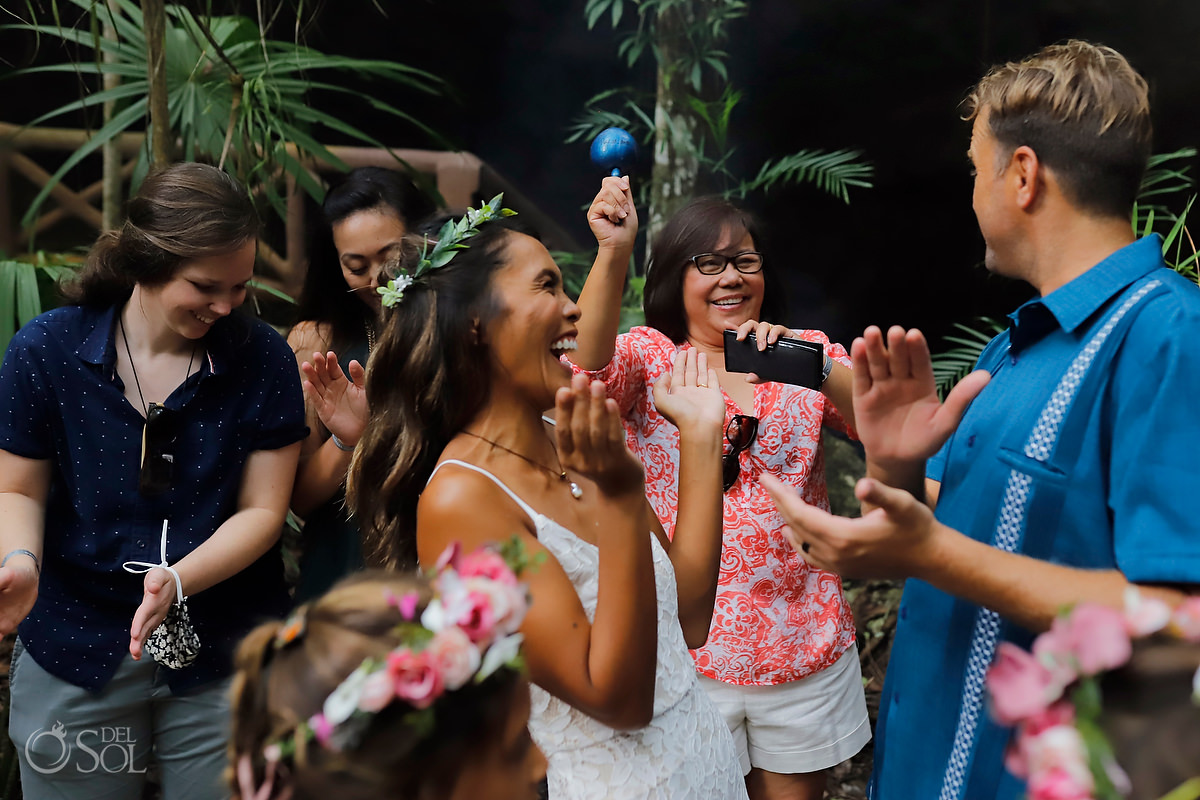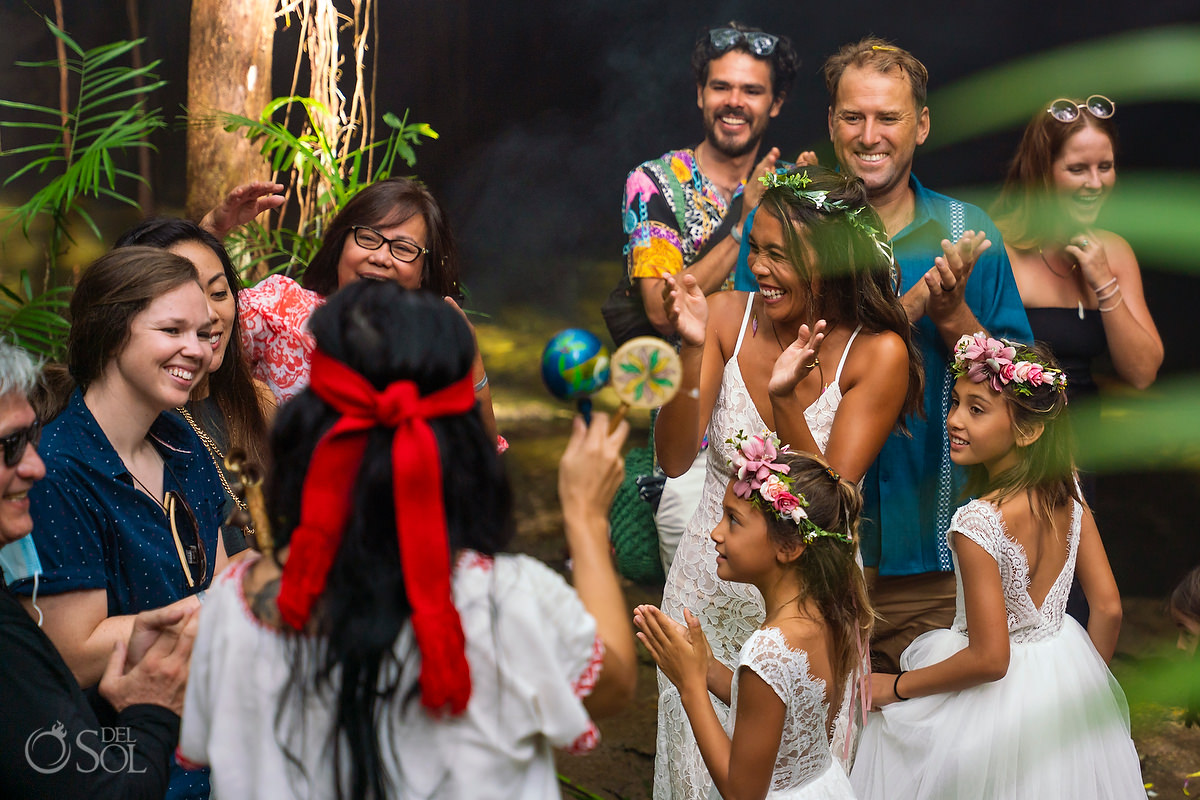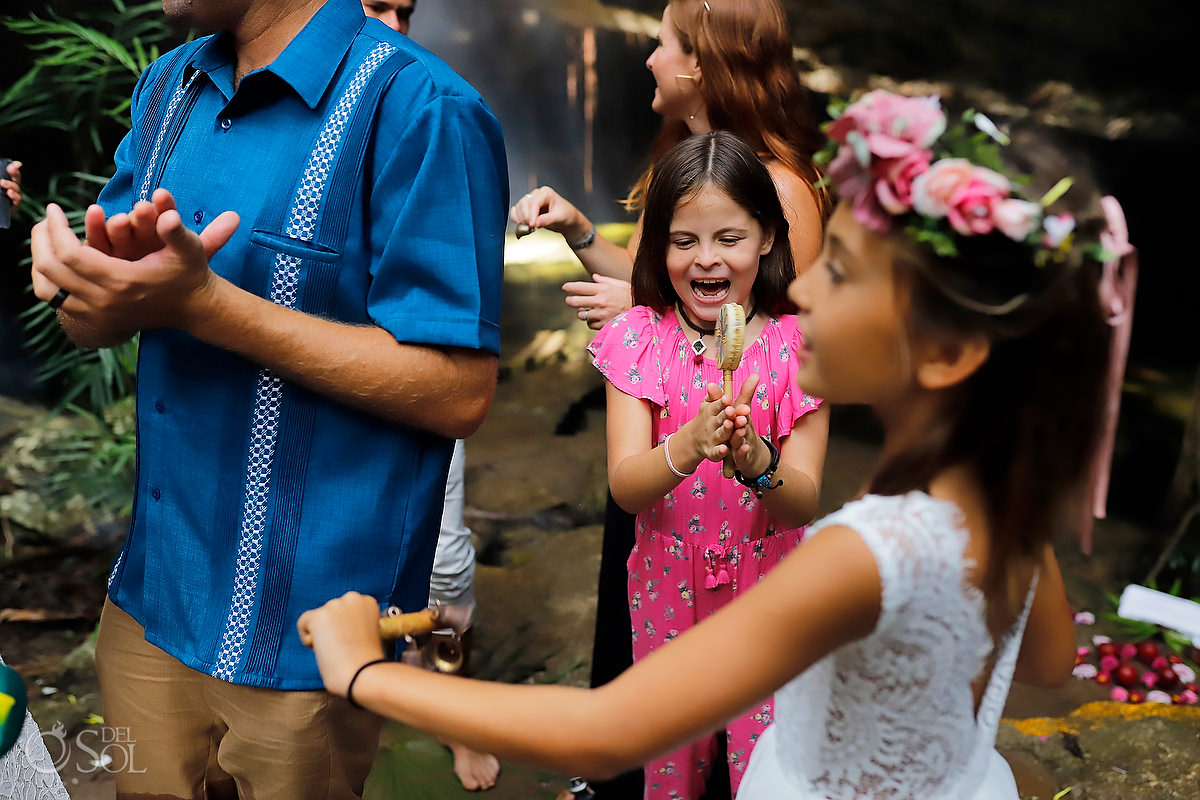 Del Sol: How was your experience with the del Sol team?
"Working with Polly was a delight. She was so attentive, so thoughtful in her execution, and careful in her planning. We felt that she was truly crafting an experience special to us. She took her time to get to know us, our story, and our intentions. And it was such a treat to have everything handled. There was no stress of coordinating so we were able to really enjoy our special day without worry."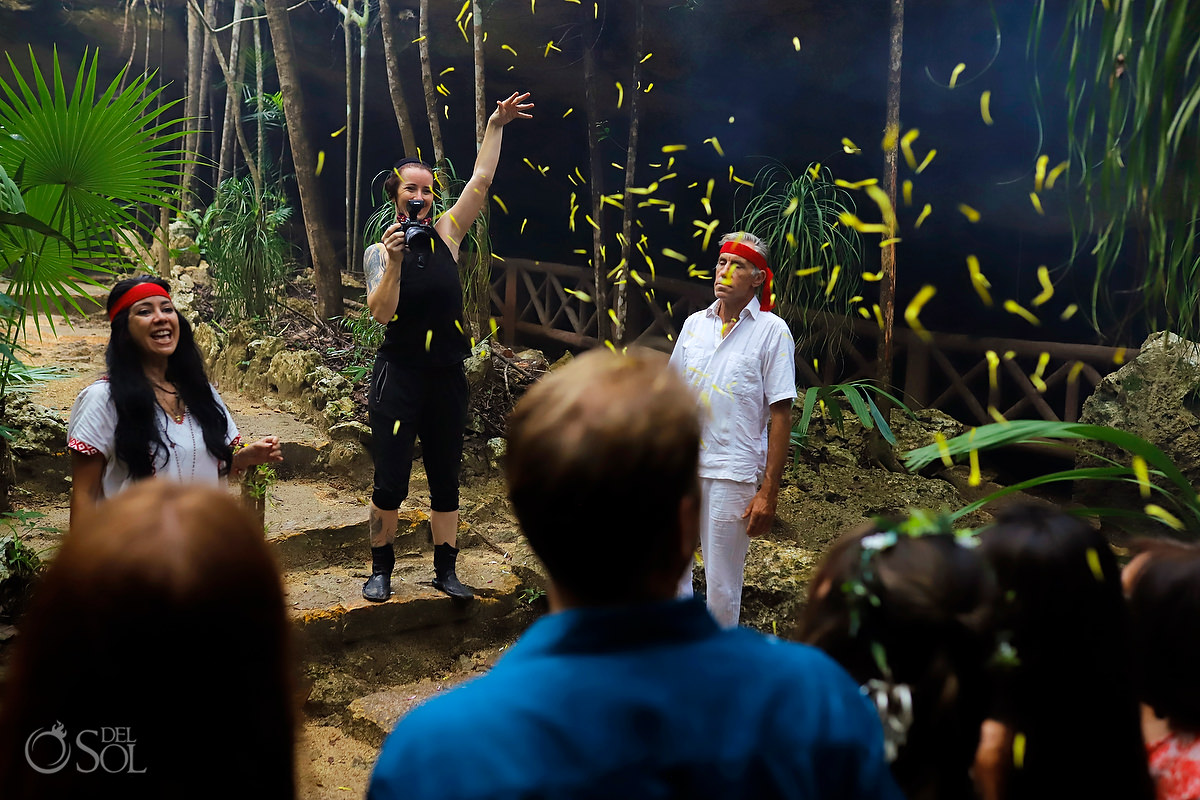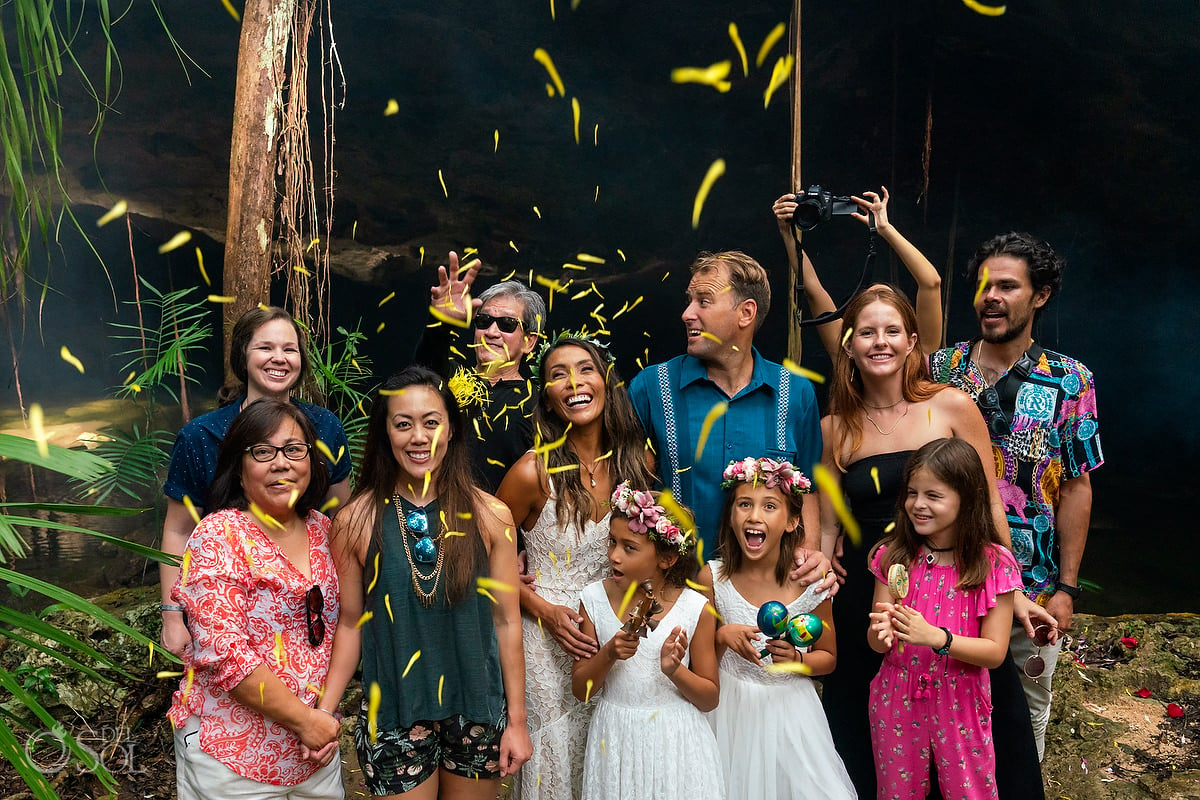 Del Sol: What is the legacy of your Mayan vow renewal experience?
"The words of the shaman live in our souls." – Camille
"We felt like Sofia so deeply understood the core of our family and was able to really speak to what we felt is essential in life. She incorporated our family values and reaffirmed our path. We left that day with more clarity and faith in our purpose on this earth."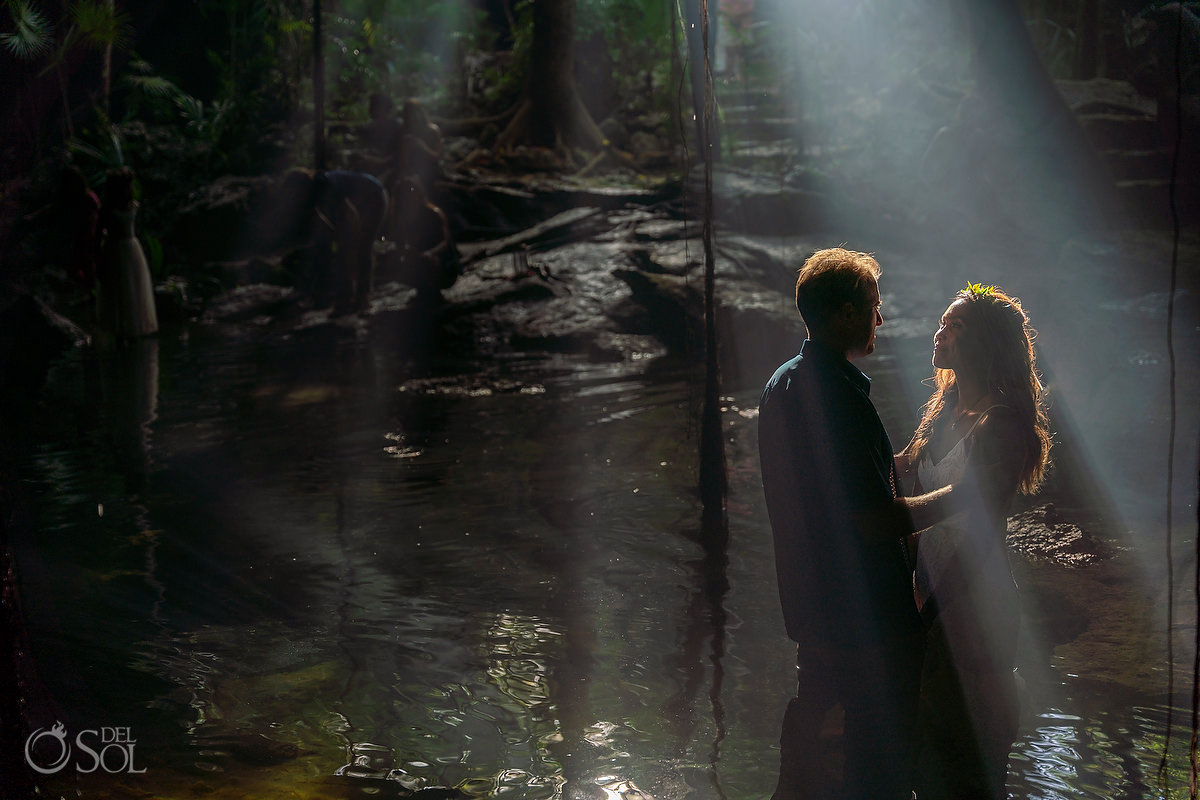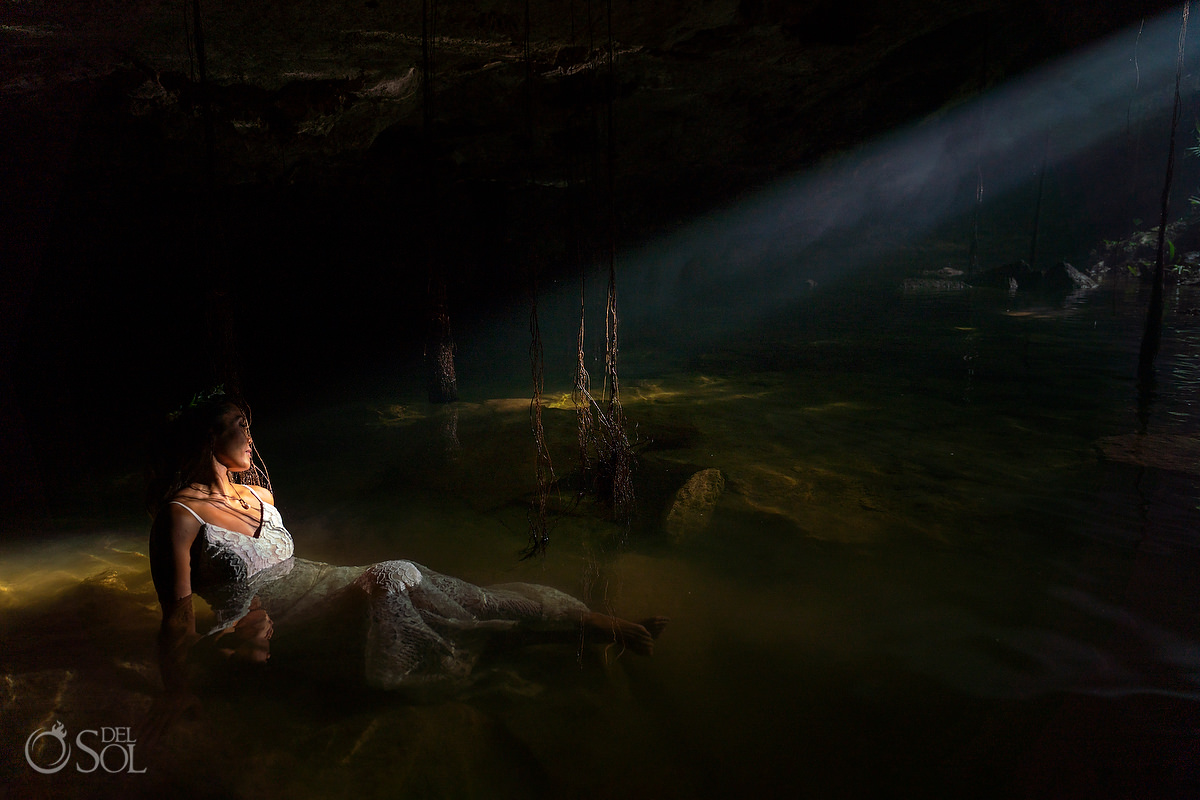 Del Sol: We believe that the experiences we have in our lifetime make us the people we are, and Travel is often the catalyst that provokes unique and life-changing experiences. Could you tell us more about what travel means for you and your family?
"Travel has always been a huge part of our lives. But we are intentional about not traveling for the sake of collecting visa stamps or ticking boxes. We travel to experience different cultures and grow in empathy for others. We believe responsible travel is a wonderful way to teach your children about compassion and to gain a kinder perspective towards our fellow humans."
"We travel to experience different cultures and grow in empathy for others." – Camille