Dreams Riviera Cancun Oceana Rooftop Wedding
Angie + Mel
"Tropical Love" is what I call the wedding – LOL! I've always loved the beach, palm trees, sand, sunny warm weather. So this is my ideal location. A celebration of love surrounded by all the people and things I love." – Angie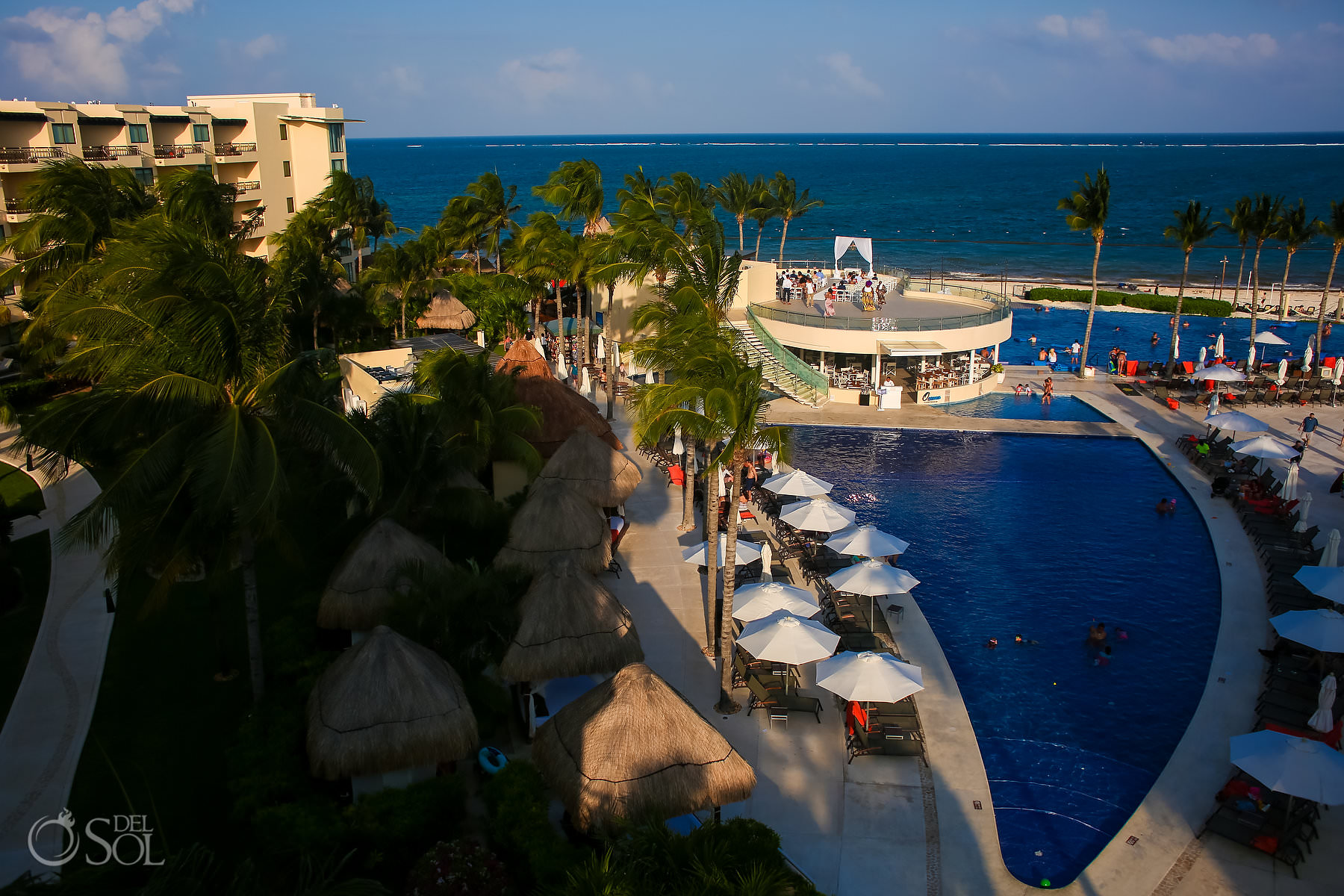 Angie and Mel's wedding was full of family love, connection and energy. This long-distance love couple spent 4 of there 6 years in different locations so it was amazing to see them together, and surrounded with love!
Angie and Mel chose the incredible Dreams Riviera Cancun Oceana Rooftop Wedding Venue for their celebration. The first-floor terrace is THE SPOT for out of this world blue ocean views. It also and the option to rock a heel without sinking into the sand.
"Tropical Love" is what I call the wedding – LOL! I've always loved the beach, palm trees, sand, sunny warm weather. So this is my ideal location. A celebration of love surrounded by all the people and things I love." – Angie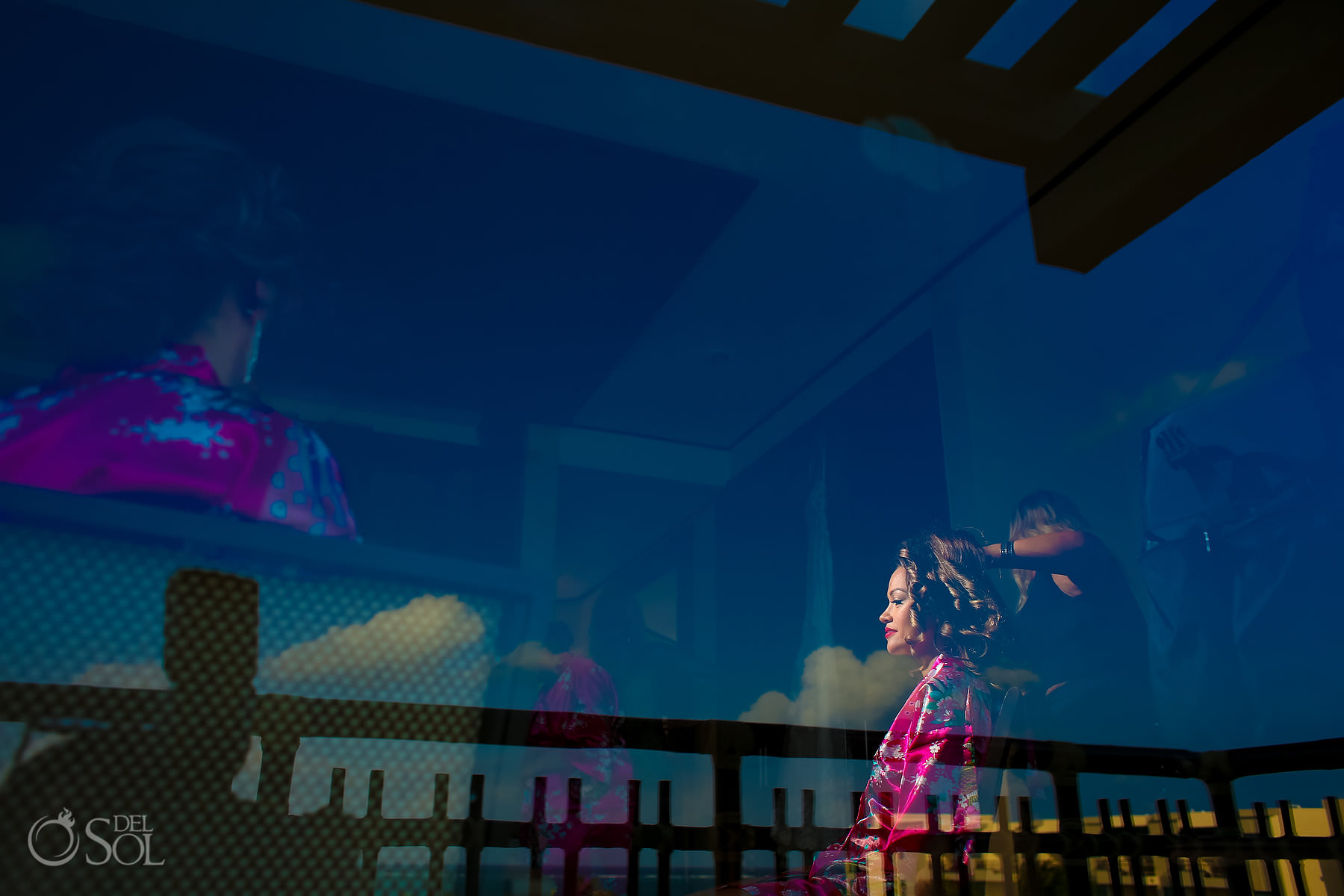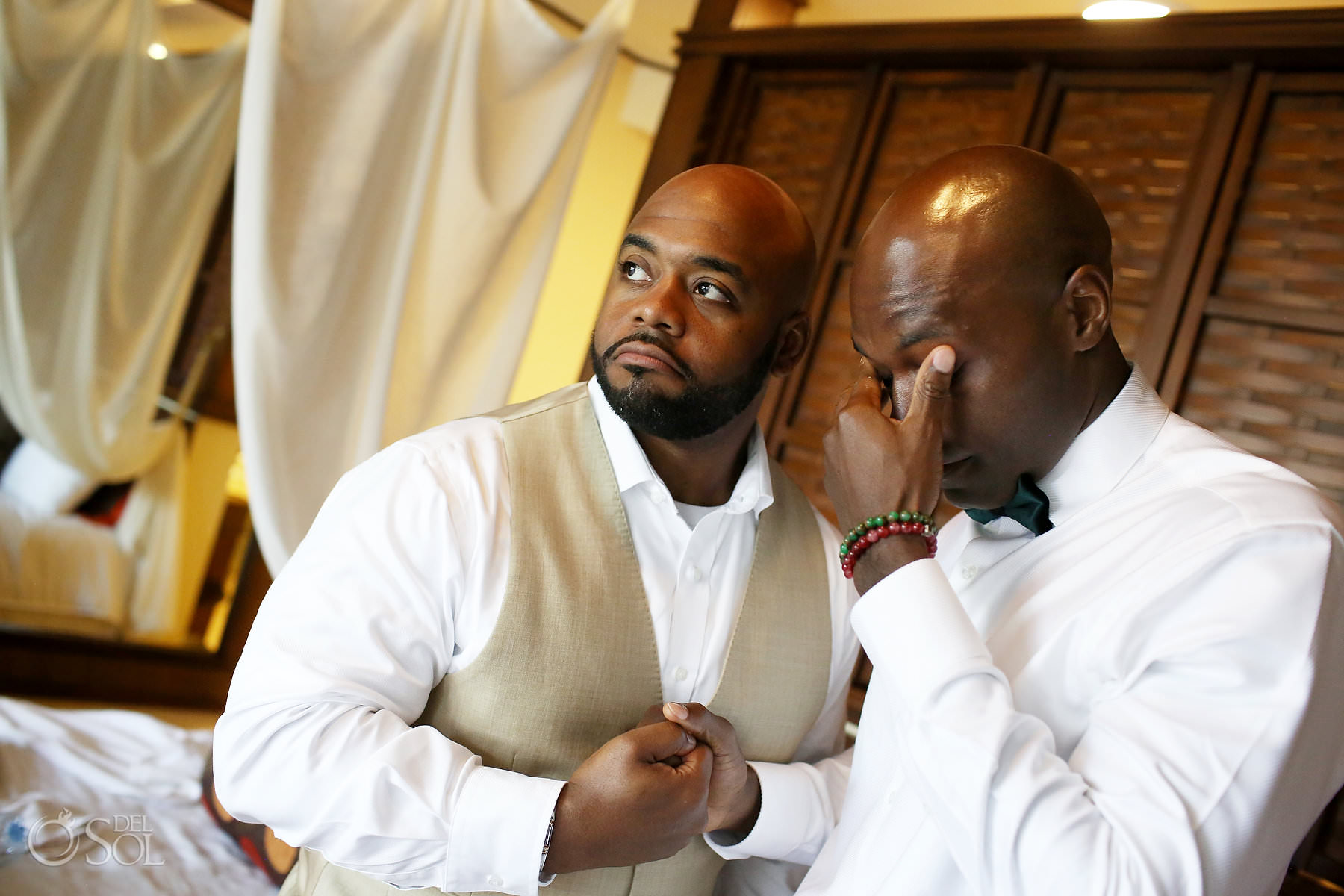 Love, happiness and adorable flower girls!
Tons of emotions and love everywhere at this wedding. Shout out to Mel for being the most caring for his guests groom of all time. A so many pooints during the day he took the time to stop and share a moment with loved ones (a tall order in a wedding with 80 guests!) Getting in and out of his ceremony he stopped to hug and high five loved ones.
Special mention also has to go to the ADORABLE Minh.
"One of the coolest people I know is a 2 year old. My first and only niece Minh! This little girl has stolen my heart, she is so smart and so much fun… I'm pretty sure she'll be the first person on the dancefloor at the wedding! Minh, I hope you have fun being our flower girl, We love you!" – Angie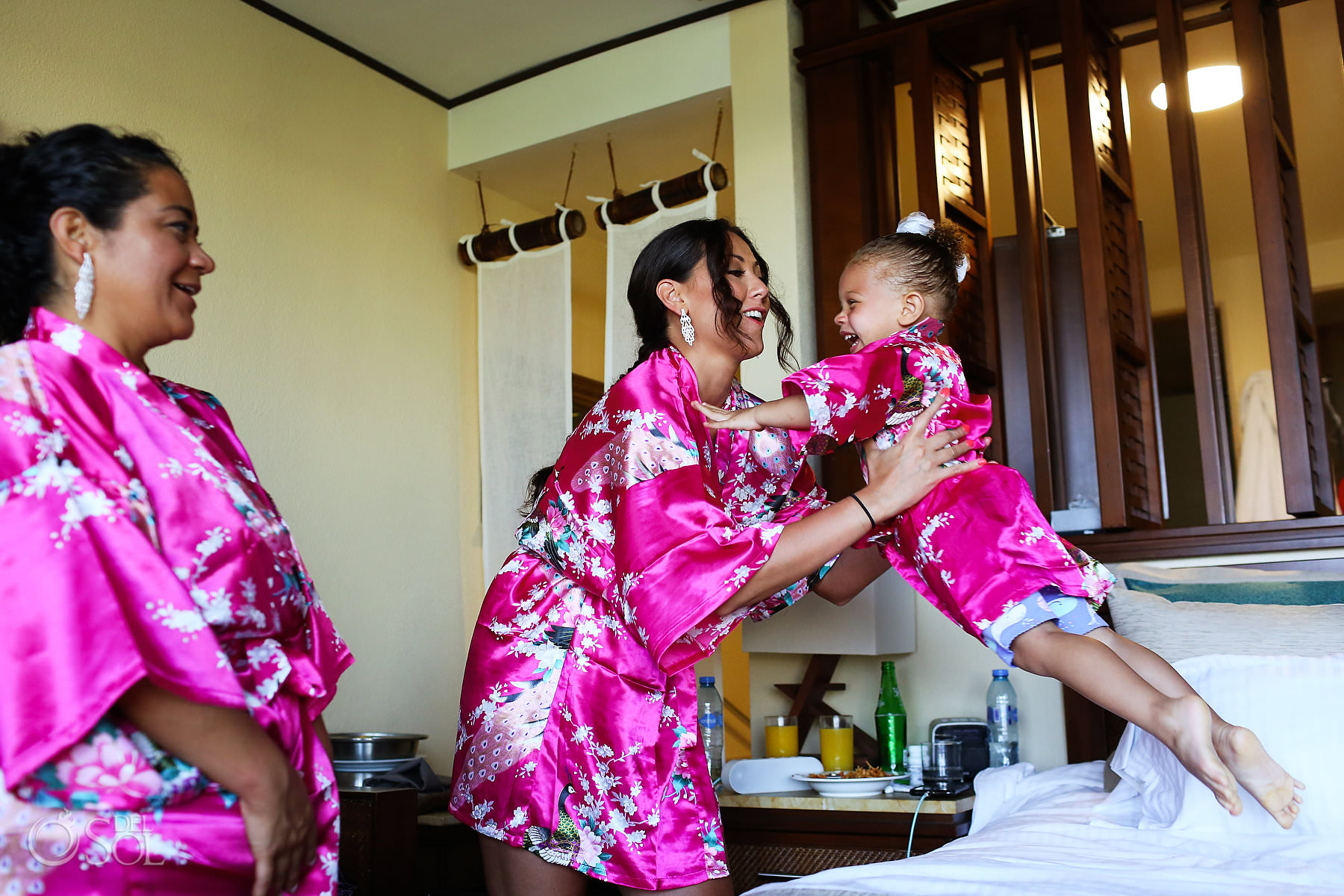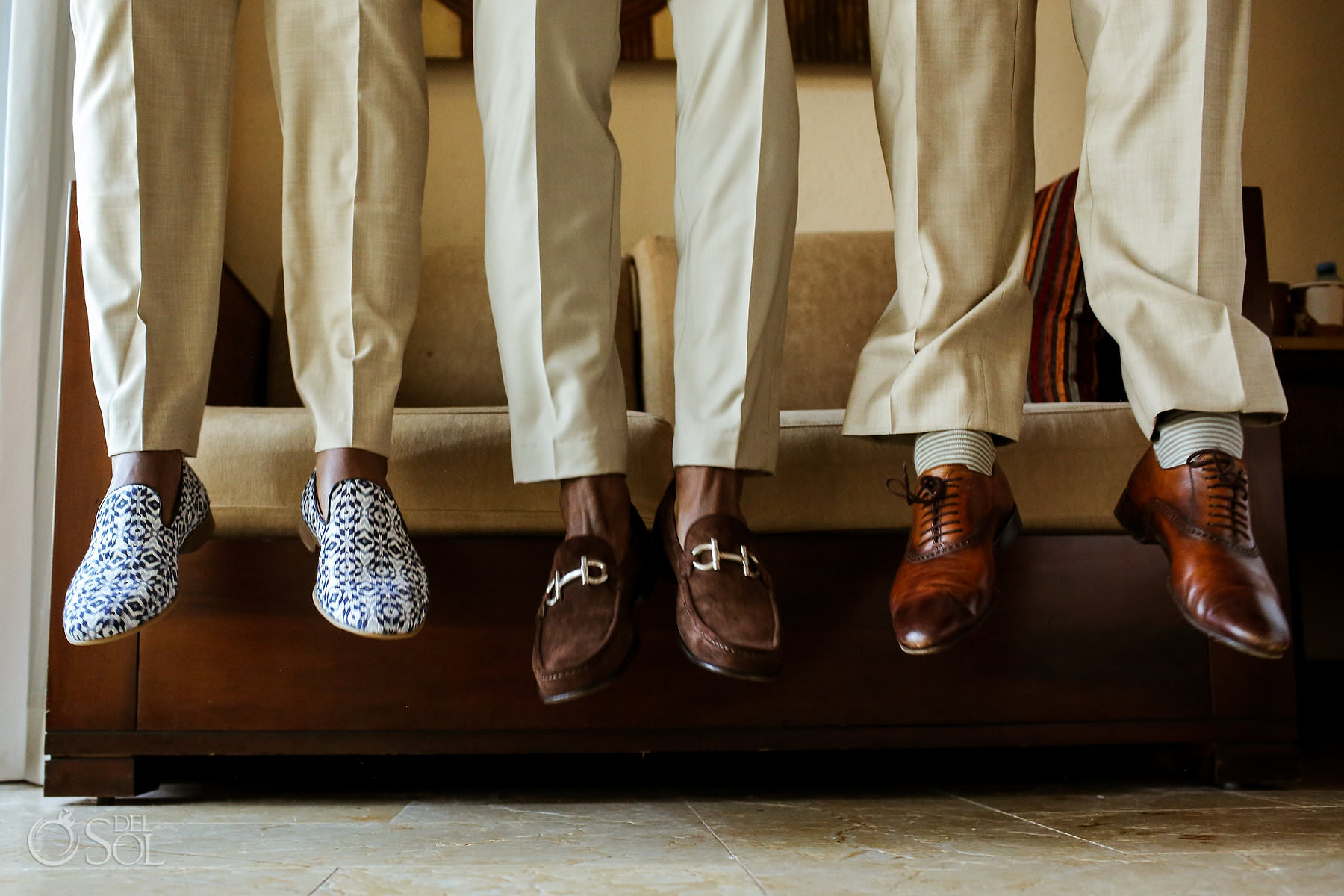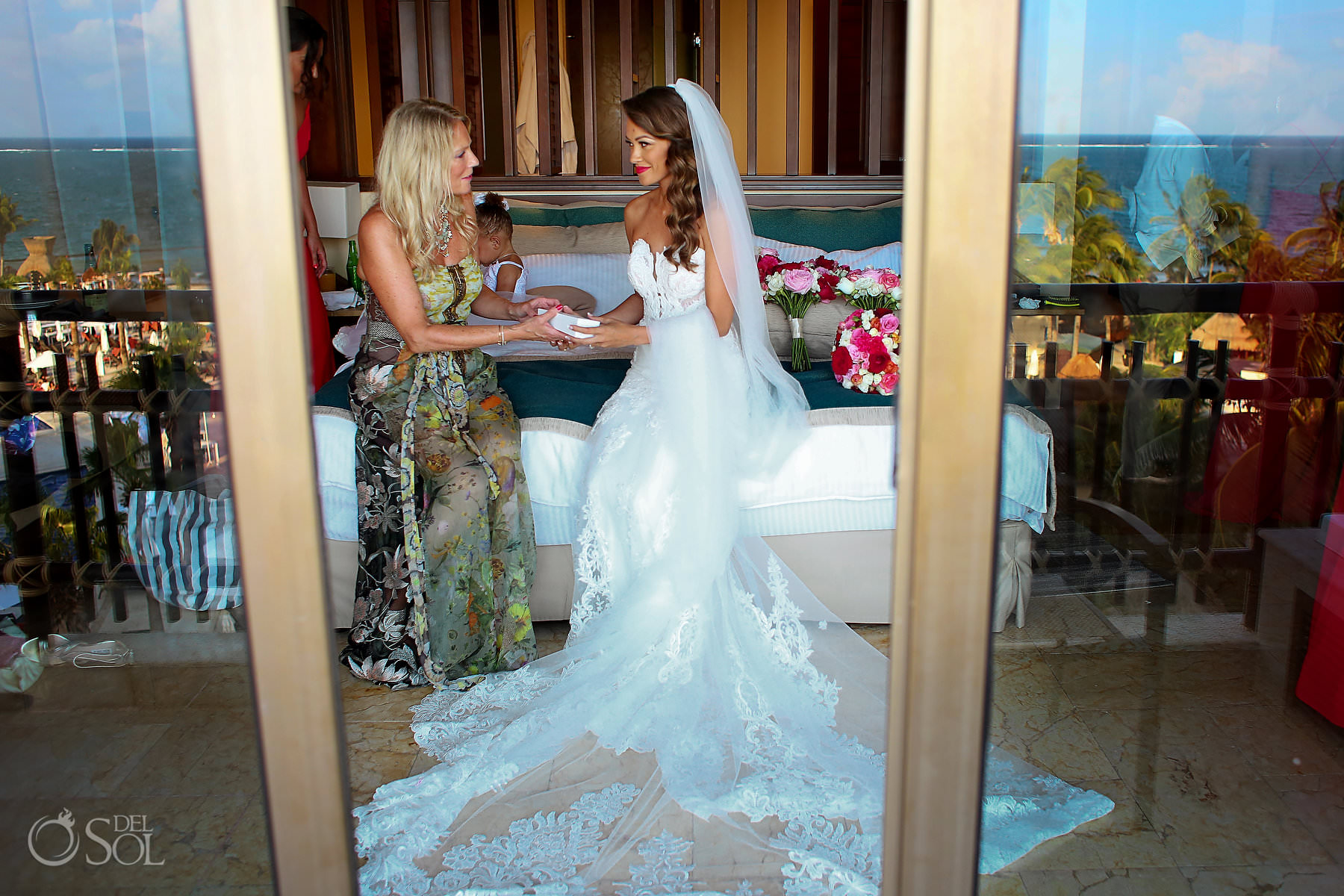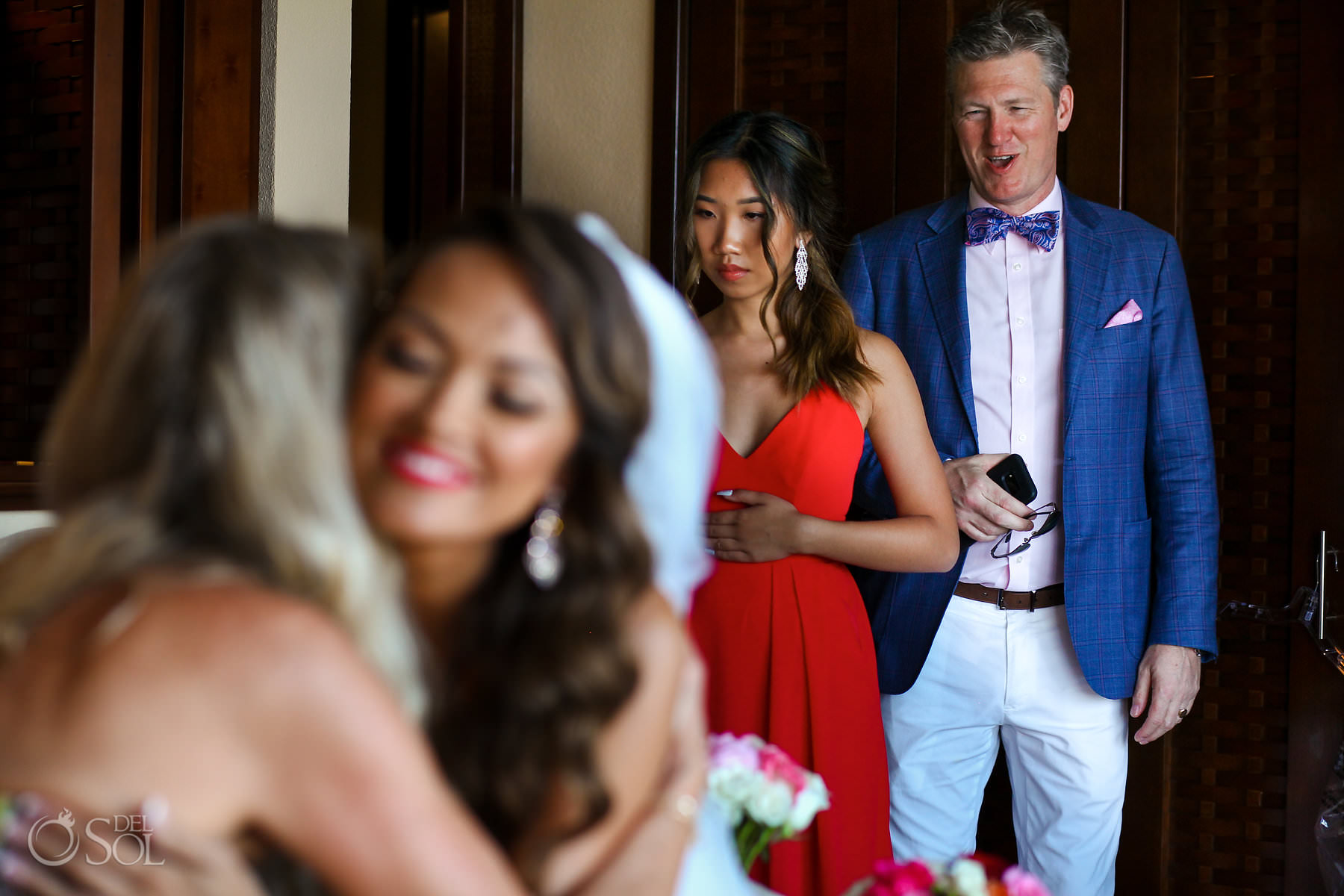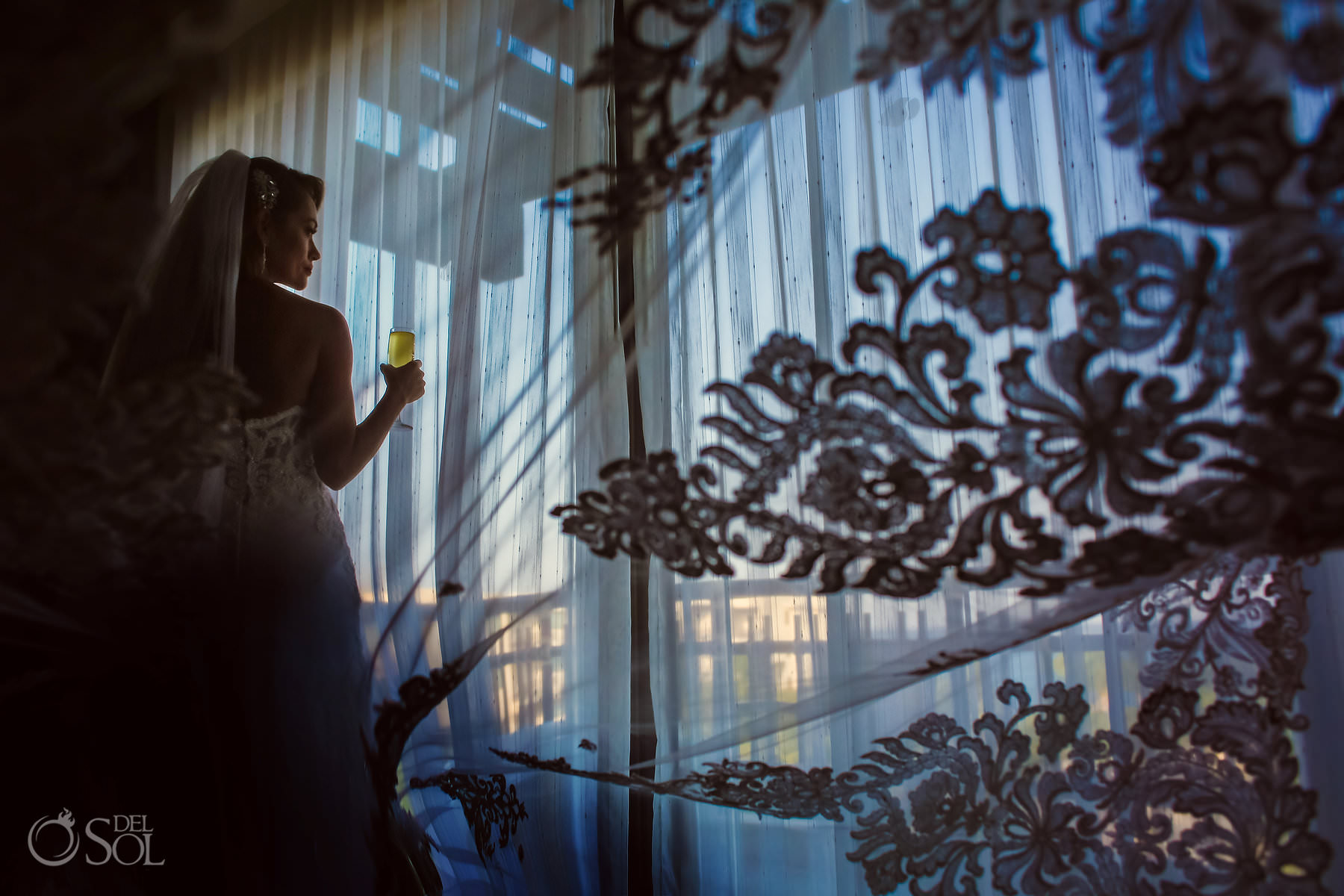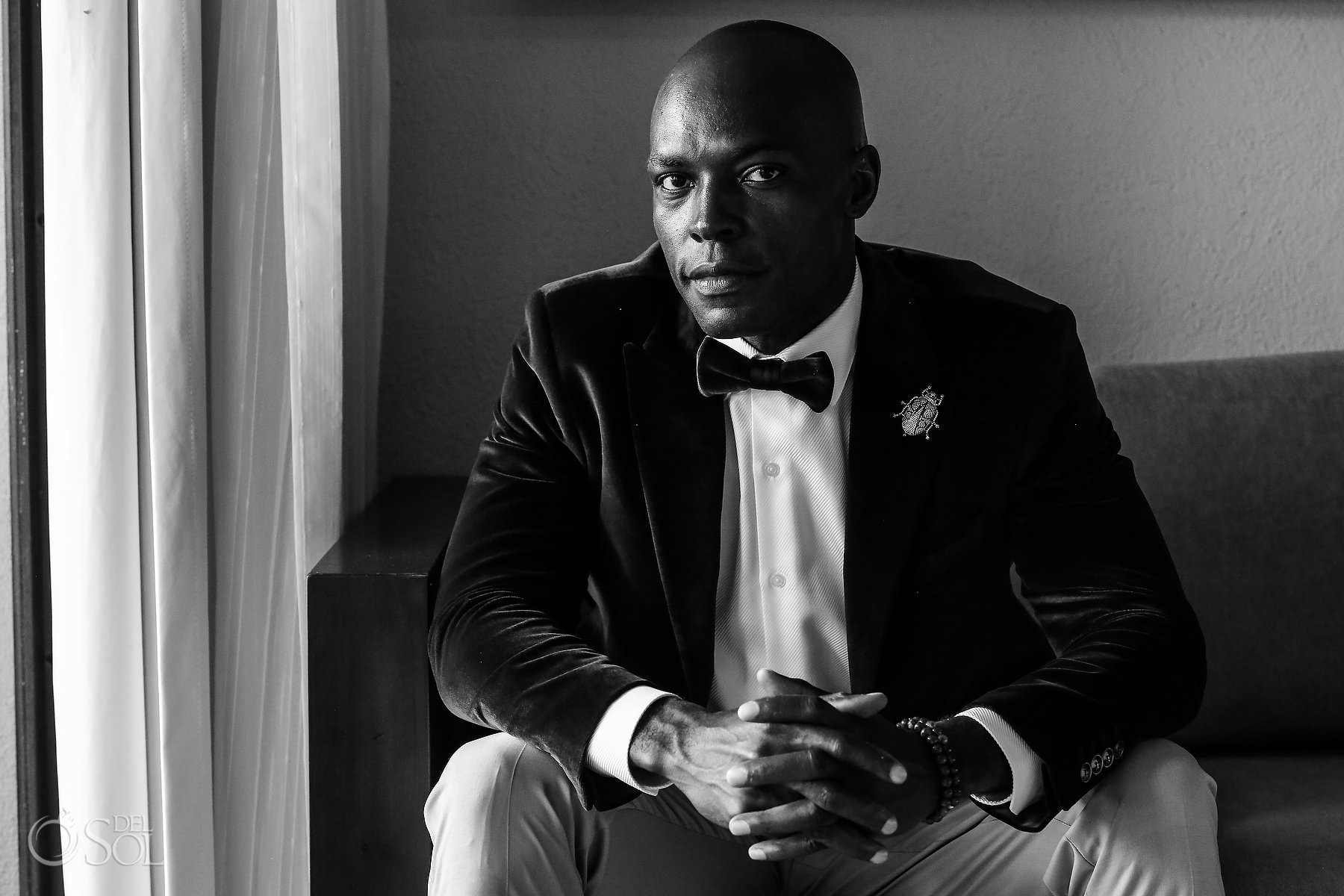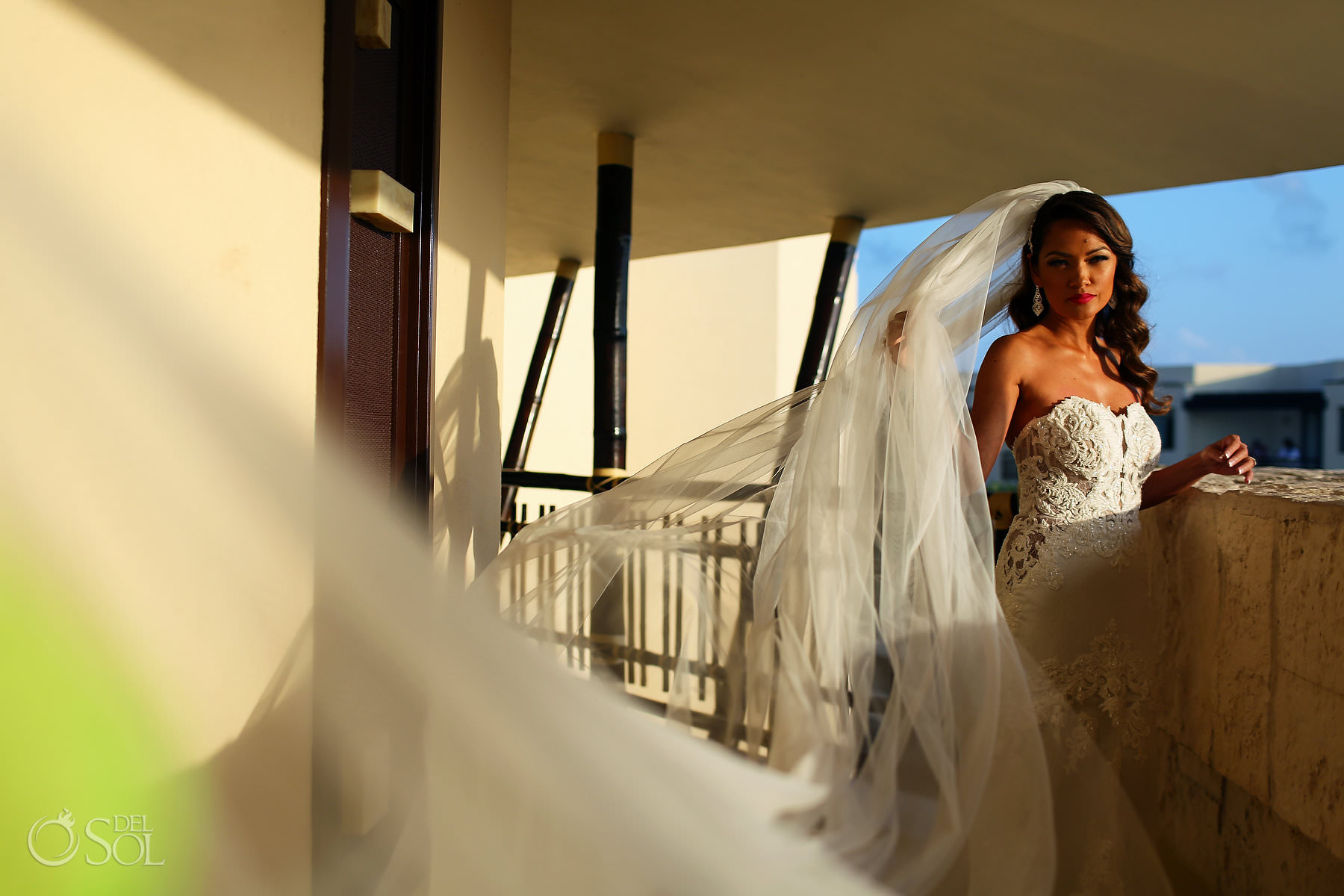 "Both of us love and appreciate photography. We love taking photos of people, things, places, etc so I would say we both have an eye for it as well. In my family and friends, I am known for always taking photos – I take too many because I don't want to miss a thing!"
"I appreciate artistic elements of your photographs just as much as I love a captured candid moment! Beautiful photos are very important to us, that's why I like Del Sol." – Angie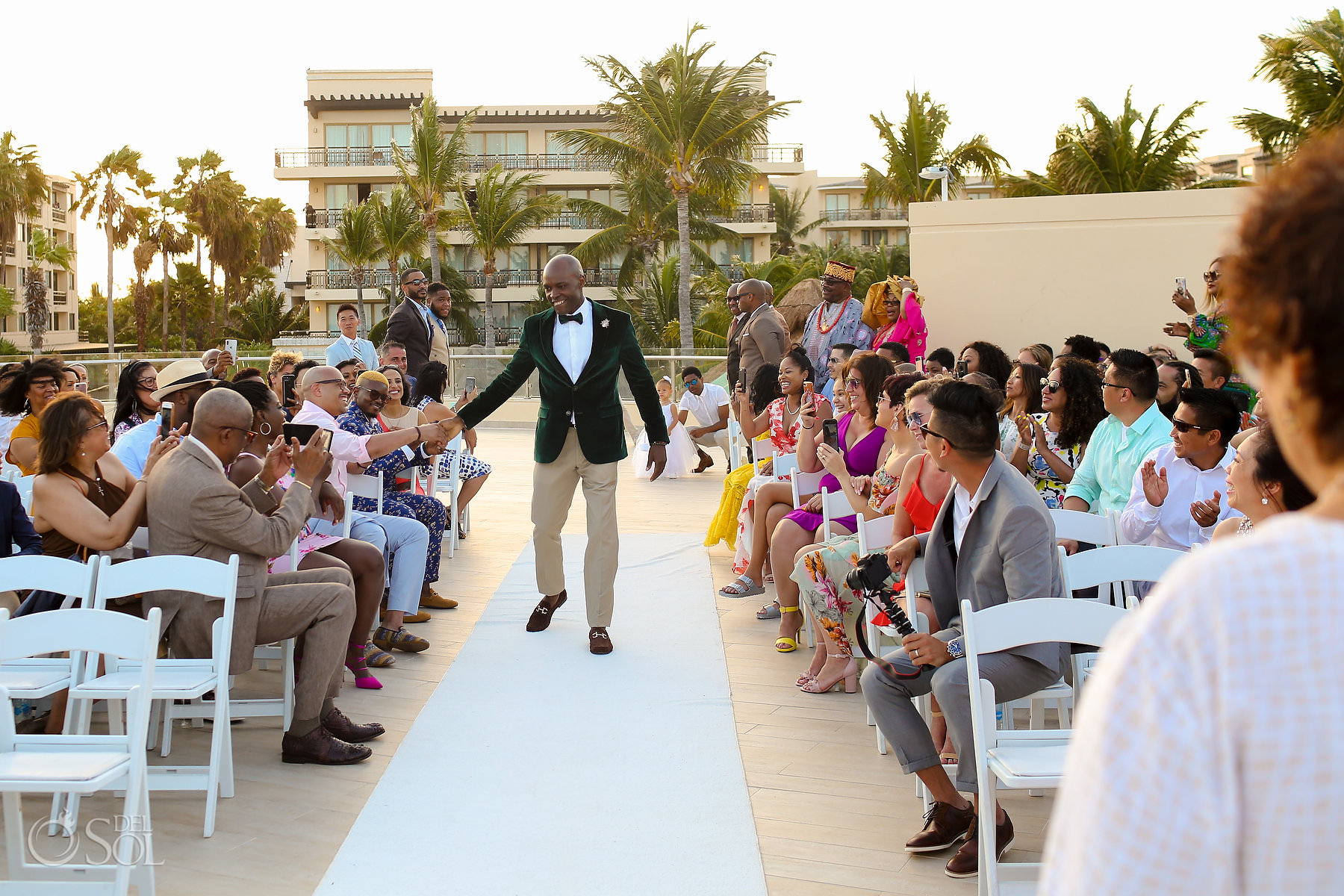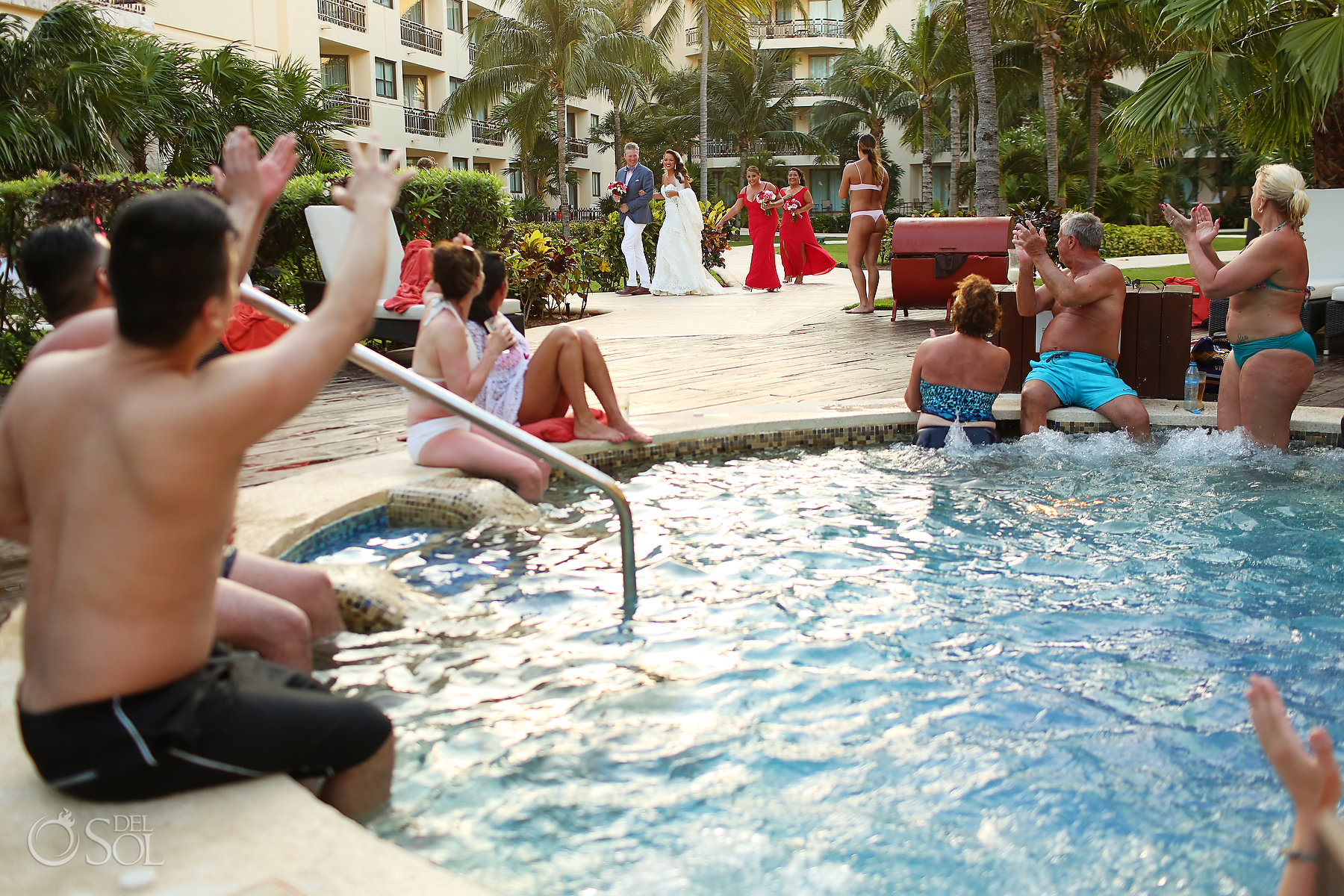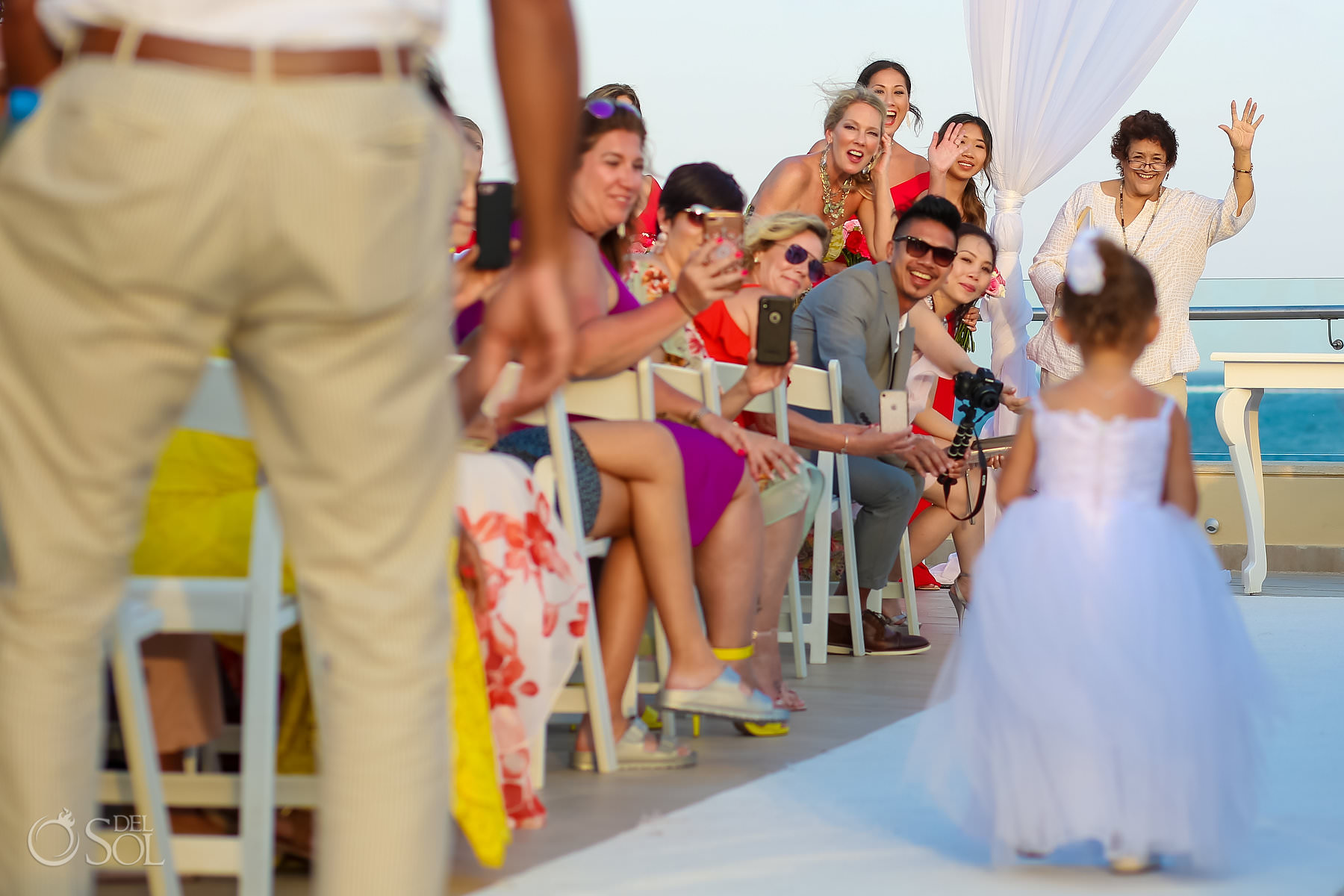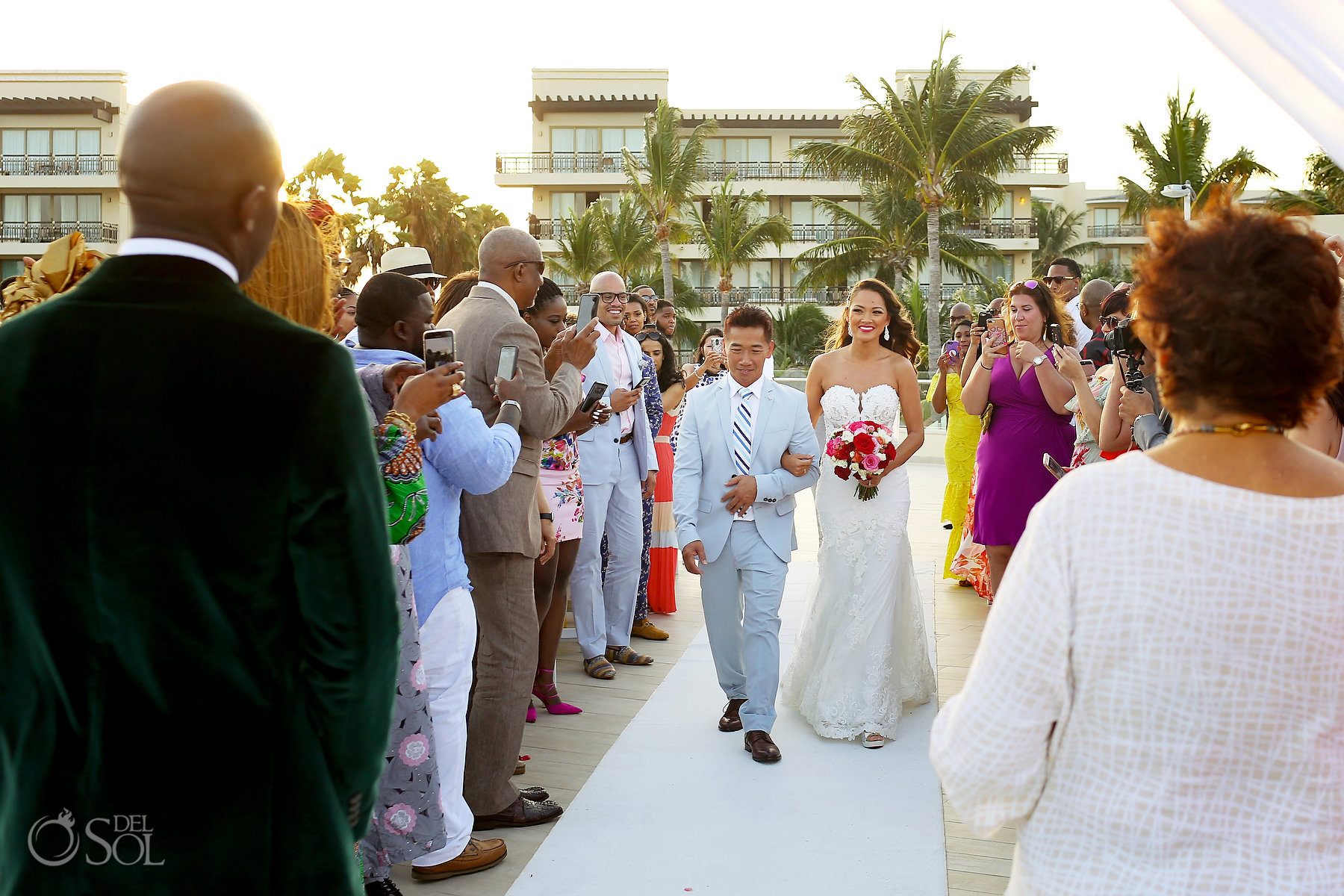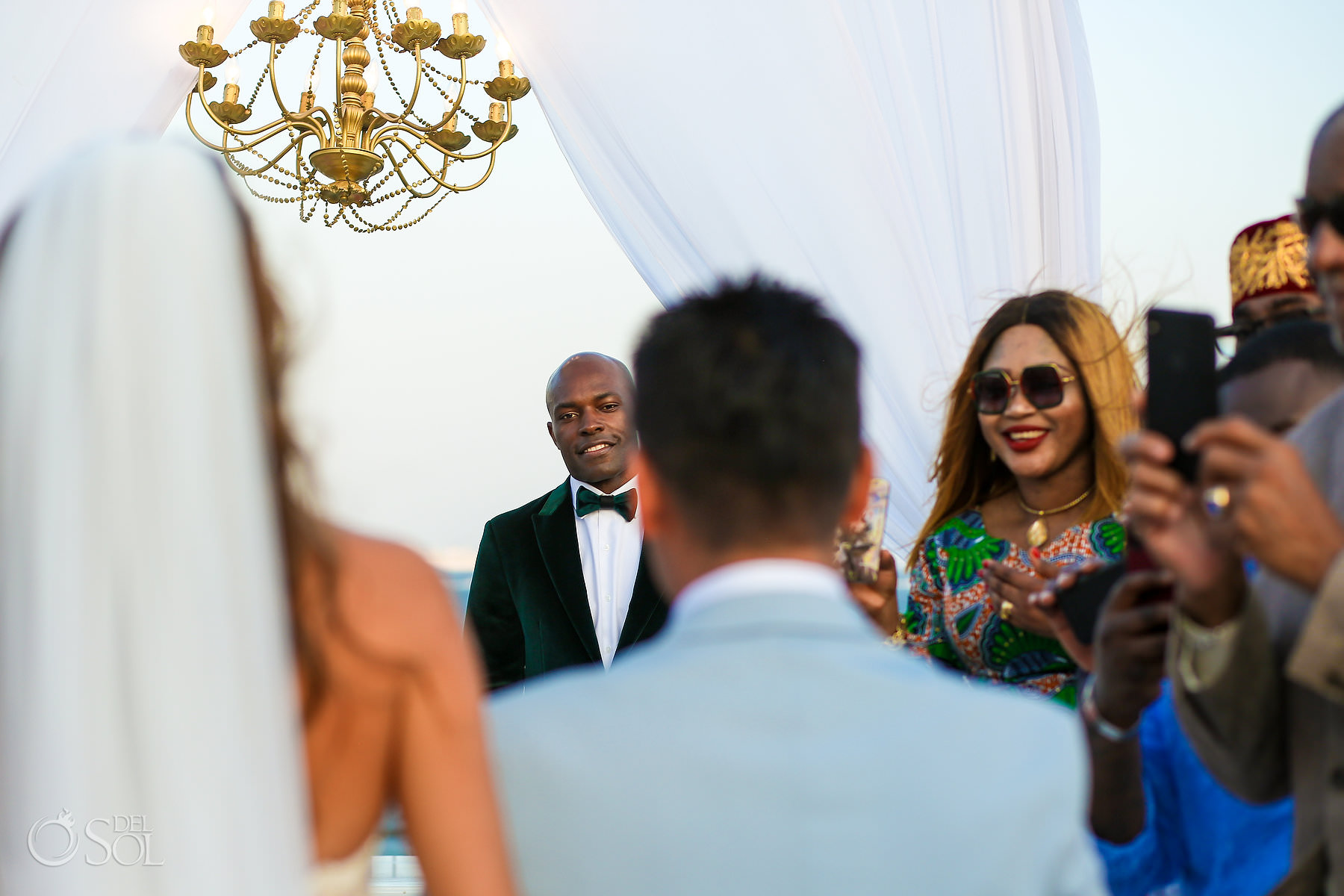 A truly MULTIcultral Wedding
Angela and Mel's was a truly multicultural wedding with (at least) 4 continents represented. Prior to the wedding, Angela told us: "we would love to incorporate some of our culture, Nigerian and Vietnamese into the wedding but with a destination wedding, it's a little difficult so we will where we can with some jewelry, music selection, and dancing."
Looking through their images and reflecting on their day there really is a really wonderful mix of cultures to be seen. Not only that, but they had so many really FUN wedding guests that every single photo is burting with indvidual style. For Mel in green velvet with a diamond studded beetle broach, to Angie's dad, dapper in pale blue, to Mel's family wearing Nigerian aso ebi.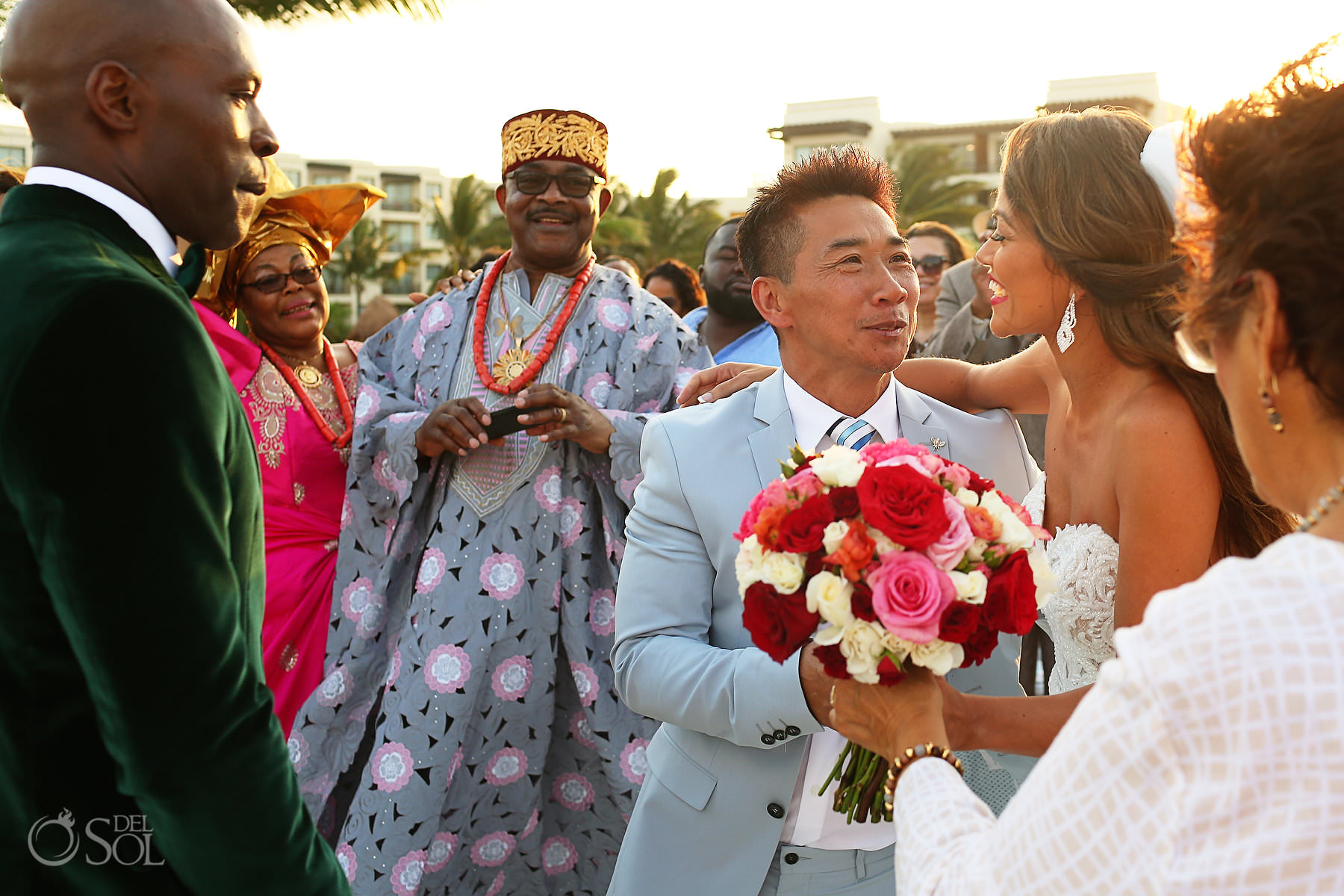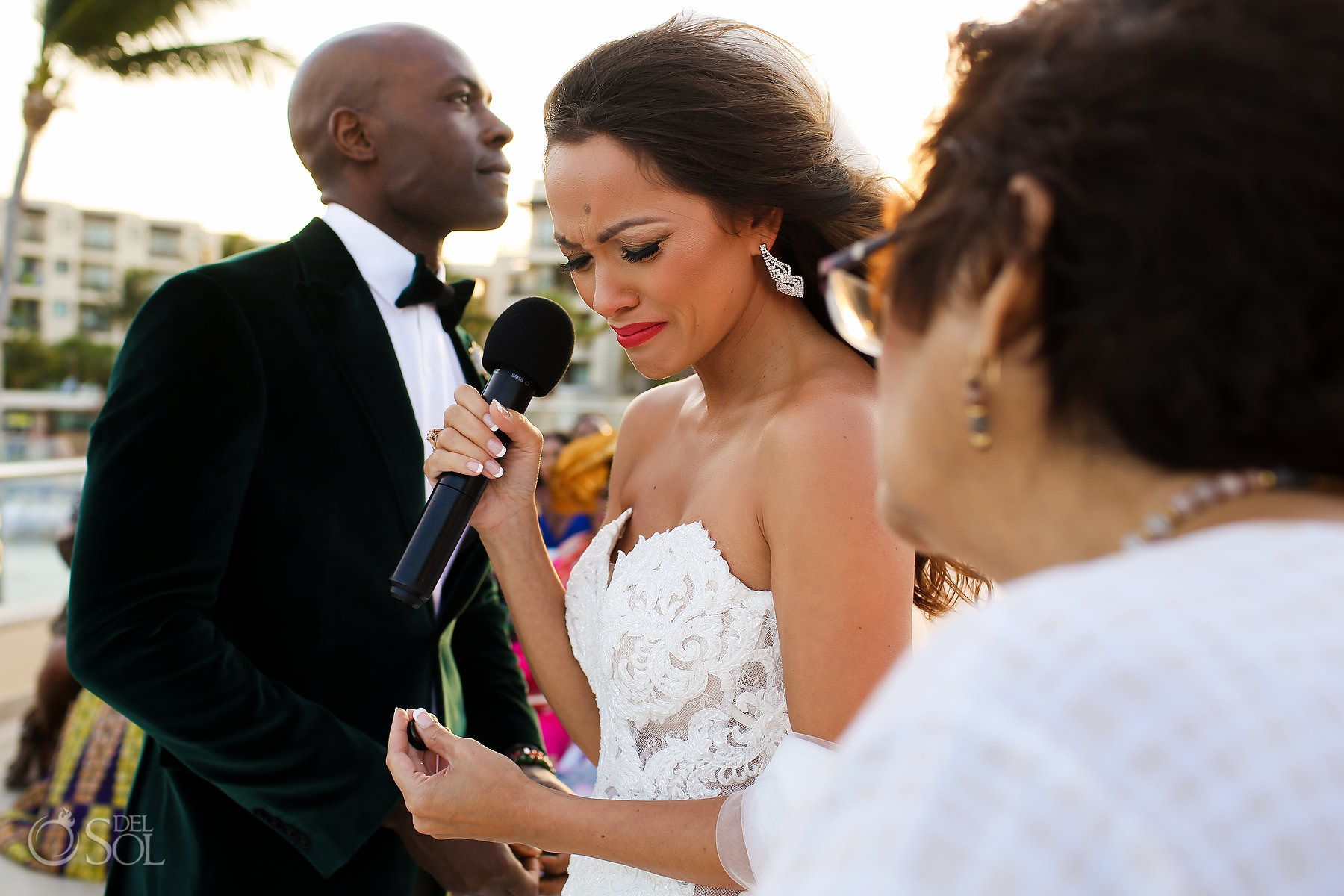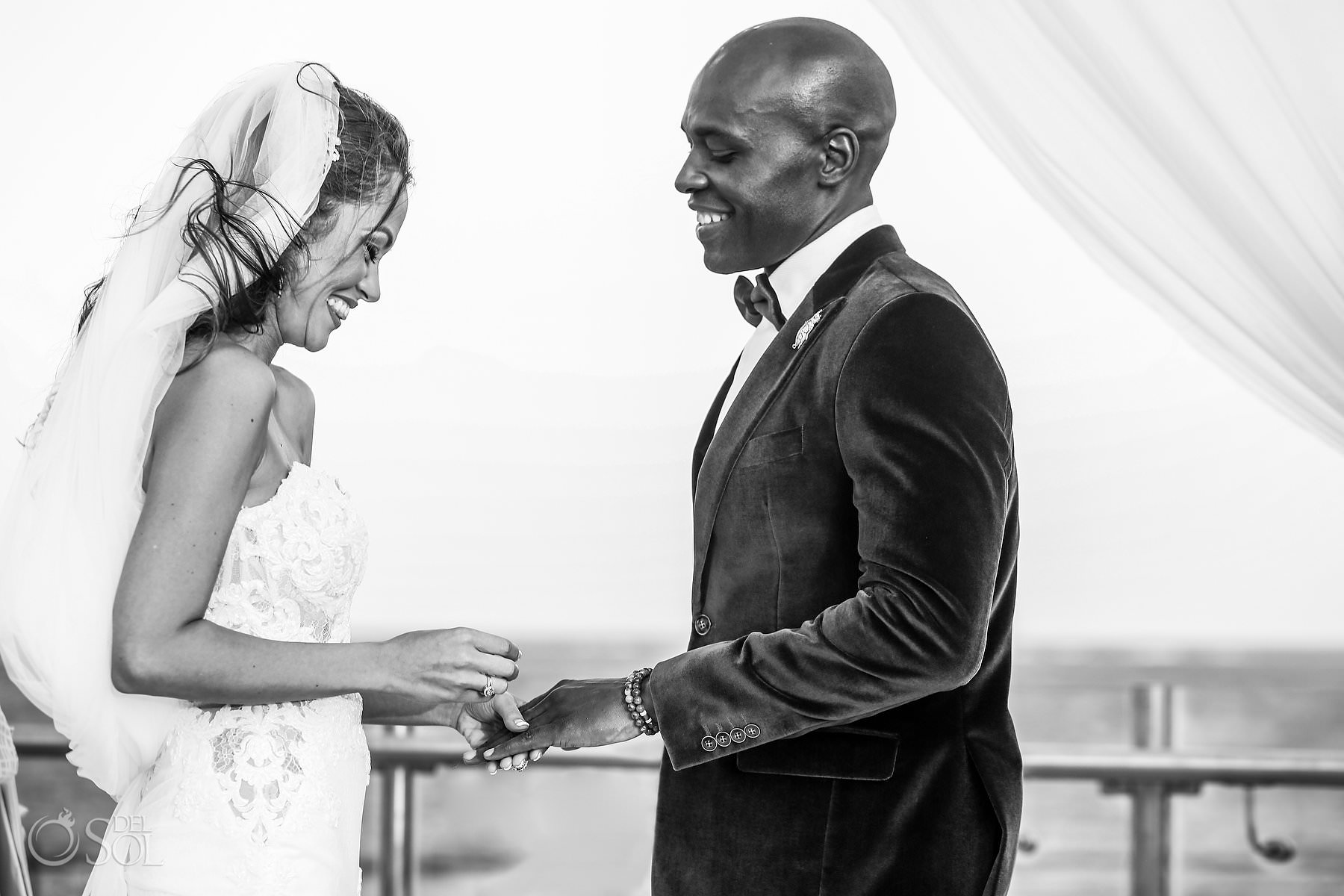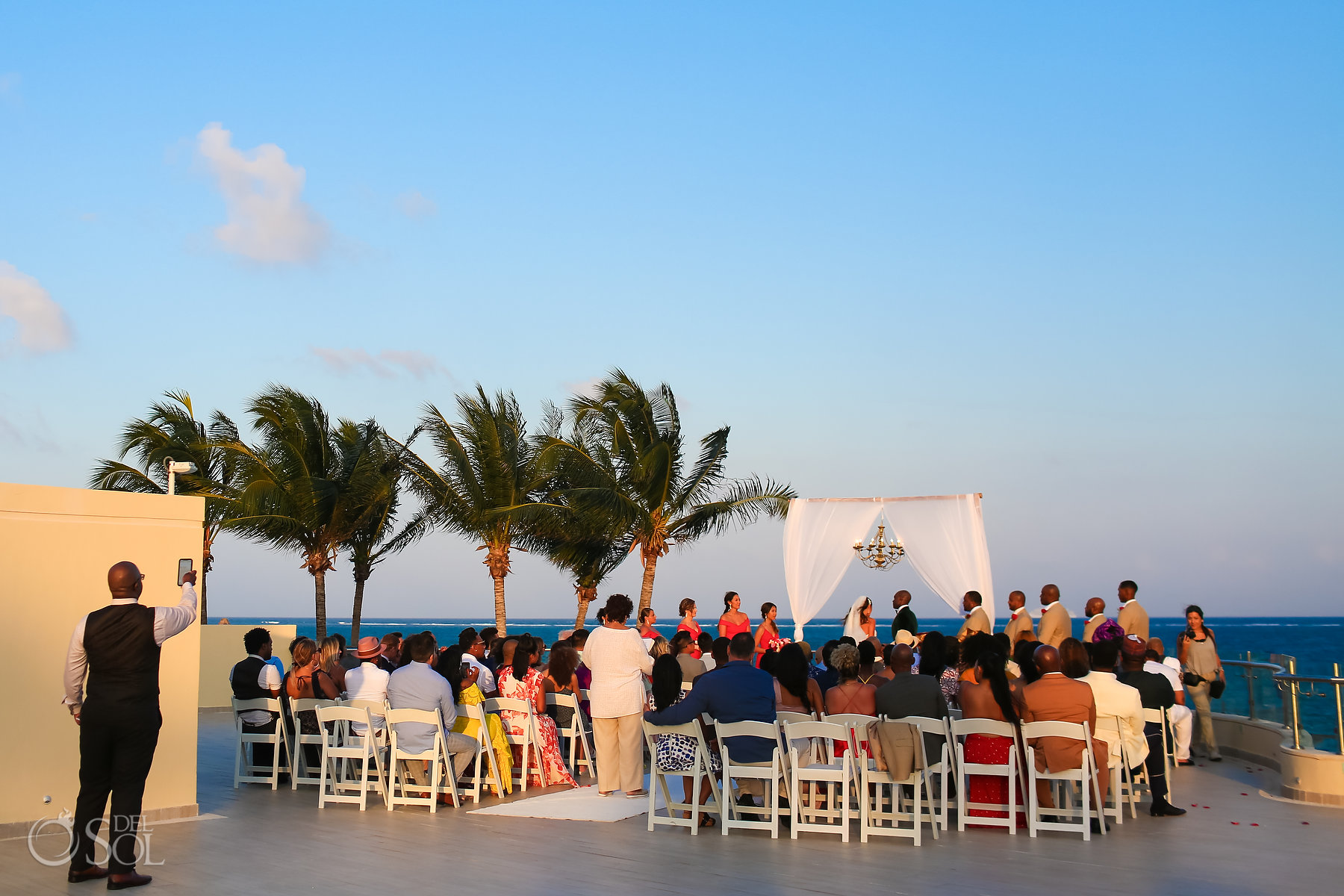 Dreams Riviera Cancun Oceana Rooftop Wedding
"We chose to have the ceremony on top of the Oceana Rooftop sky terrace overlooking the ocean. I love the beach, but didn't necessarily want to be on sand or have other hotel guests walking or watching our ceremony in their speedos, so the sky terrace seems to be a nice compromise!" – Angie