Secrets Maroma Boho Chic Wedding
Krista + Carl
"Everything about our Secrets Maroma Boho Chic Wedding was incredible! Carl and I waited a long time to find each other, but we are so grateful we did and we cannot wait to start our lives together!" – Krista
Del Sol: It's amazing LOVE brought you here!
"We both love to travel! We wanted to have a smaller wedding and get married on the beach." – Krista + Carl
"Traveling together is one of our favorite things to do. We love getting away and exploring and we have been to some amazing places in our 2 1/2 years together, including Jamaica, Cabo San Lucas, Cozumel, and Costa Rica. Carl even proposed to me on one of our little getaways in Key West, FL – it was PERFECT!"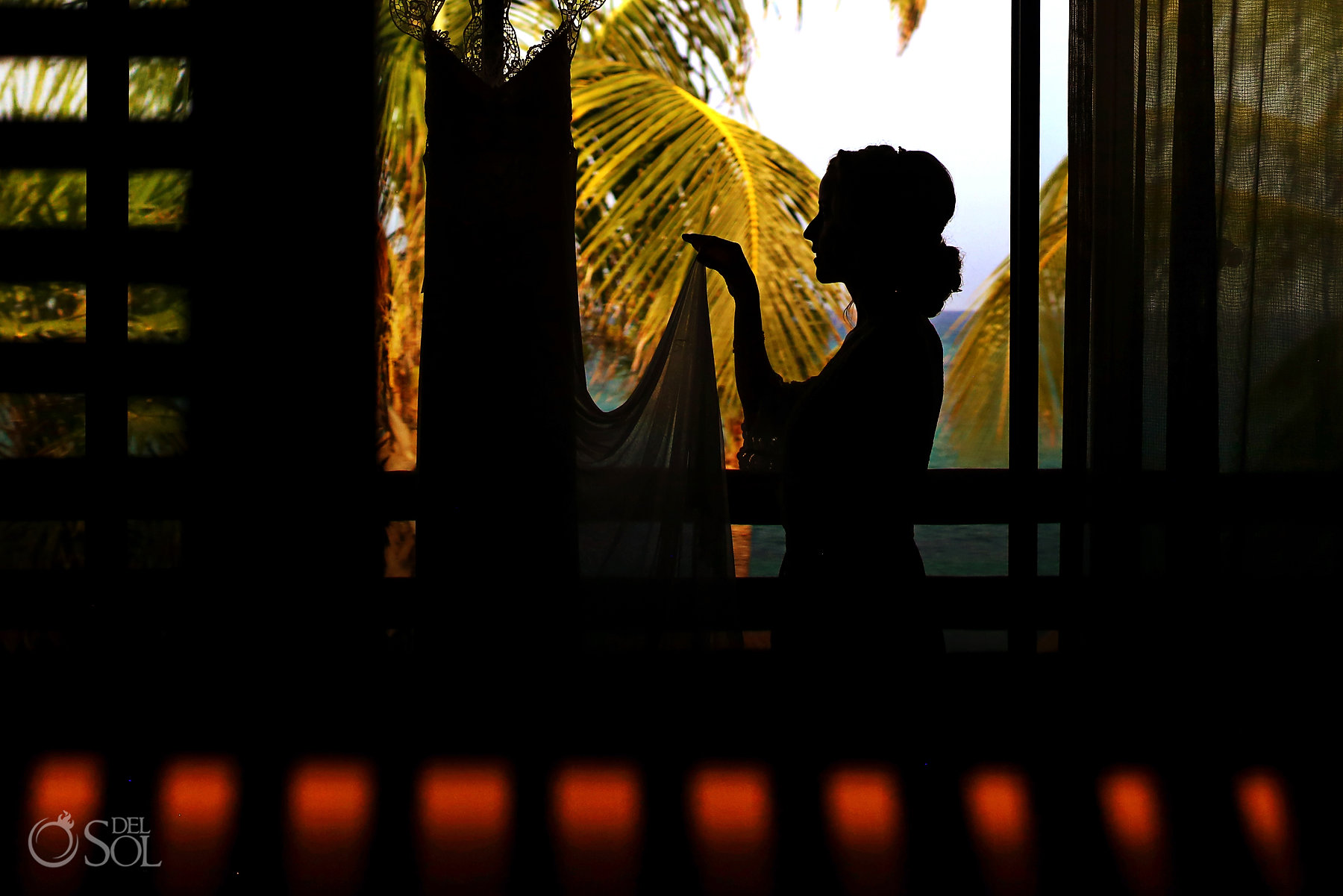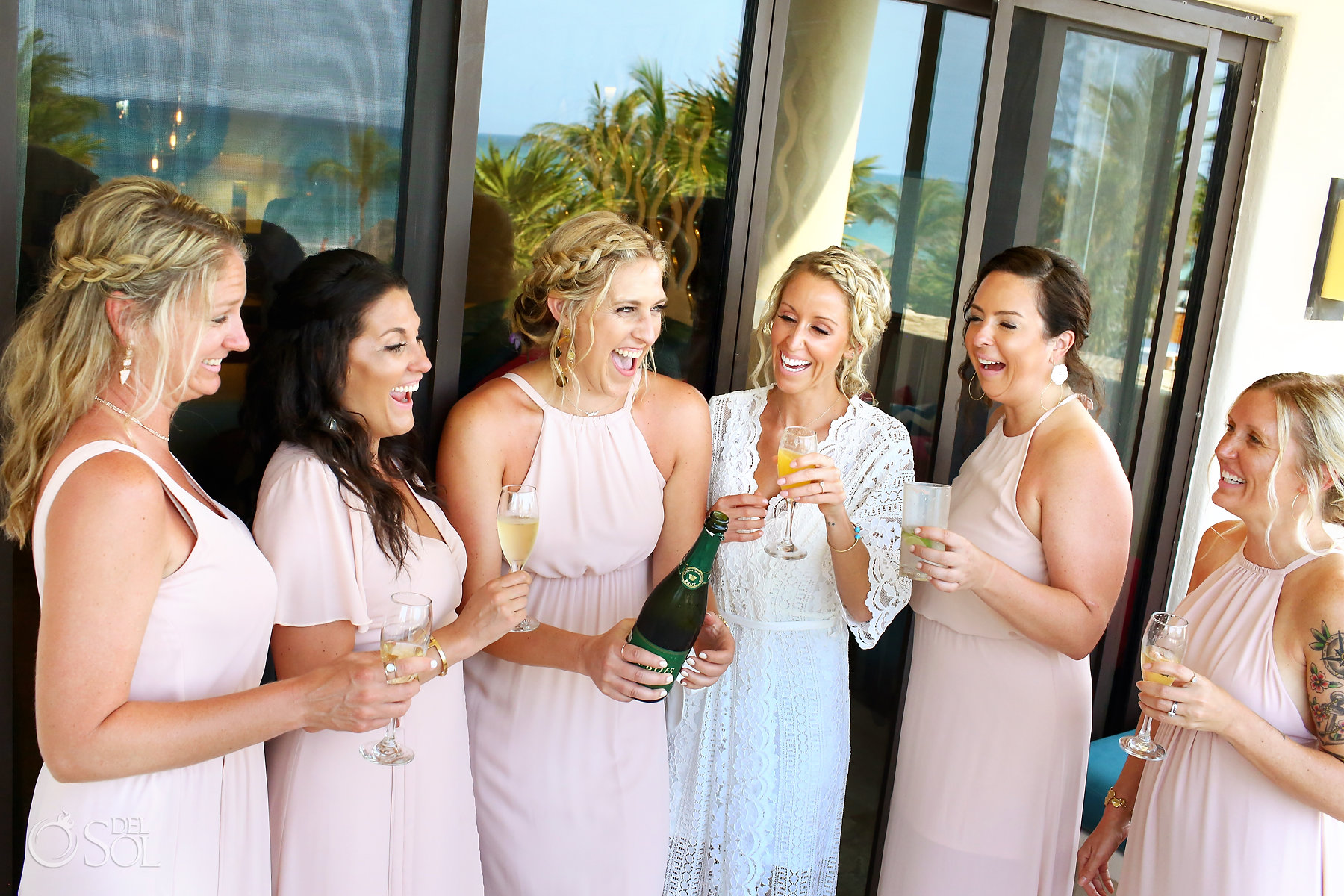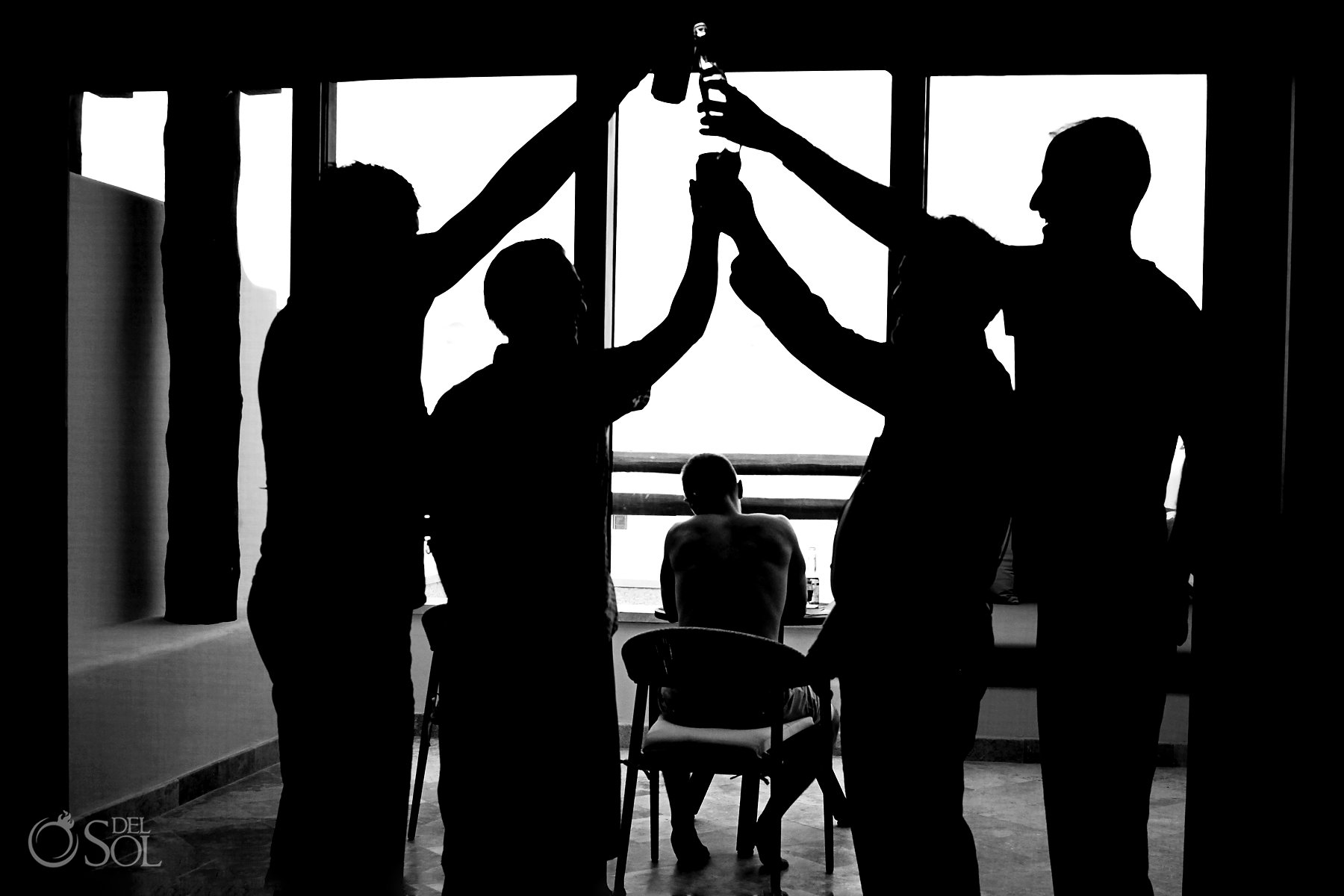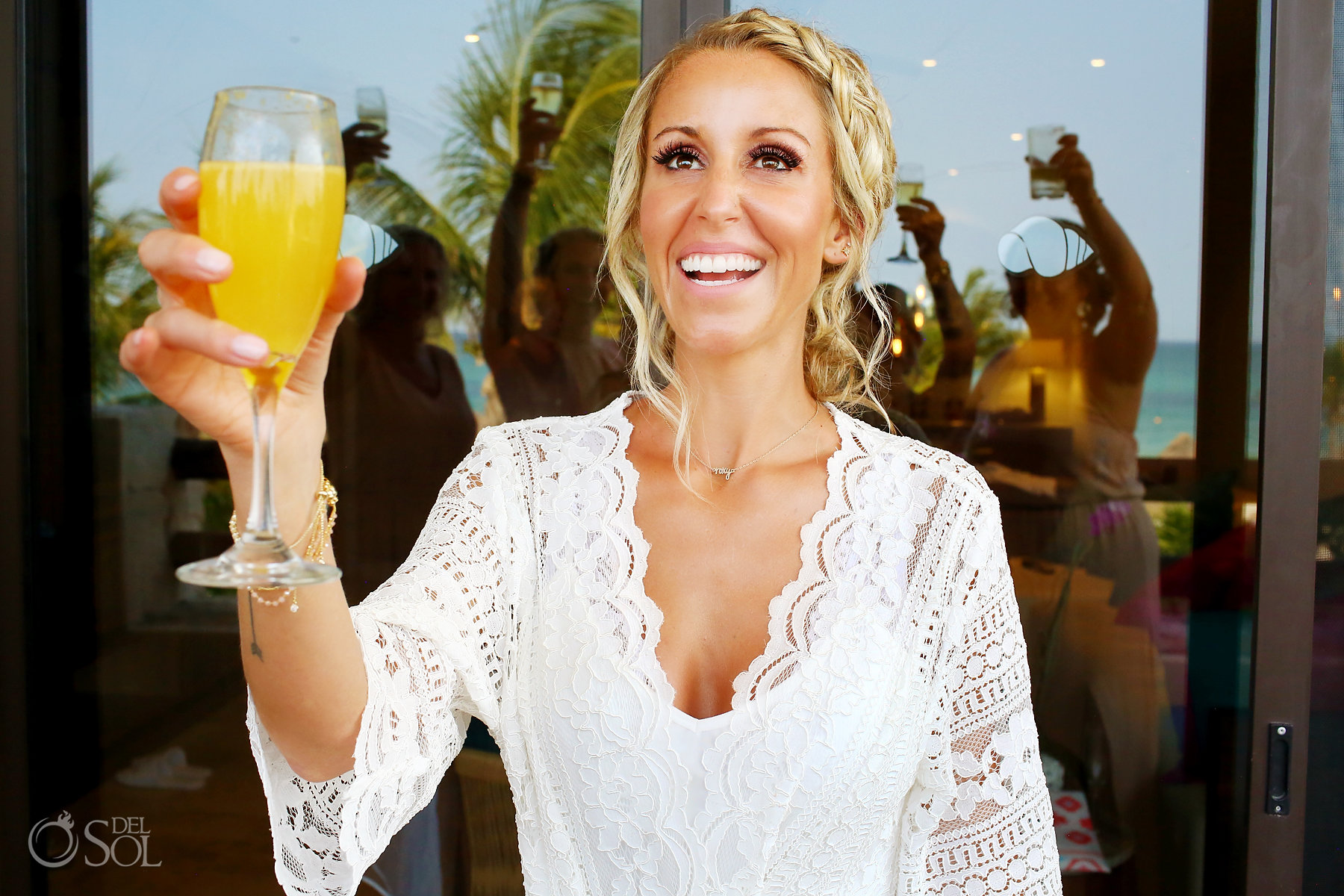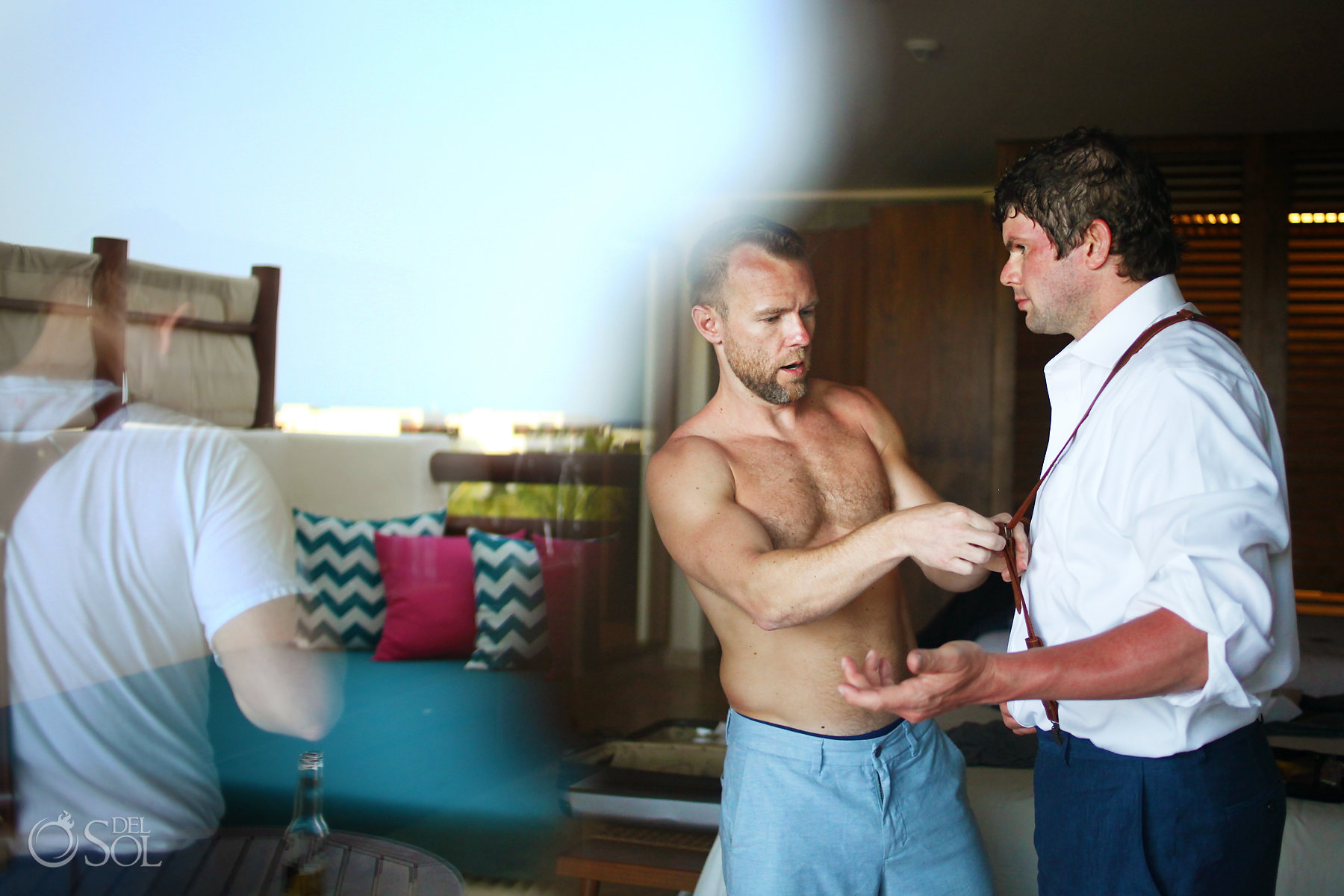 "Carl and I didn't want a long engagement or the hassle of planning an entire wedding on our own. The majority of our friends are already married with kids so it is near impossible to get everyone together."
"We thought a destination wedding would be the perfect chance to get our closest friends and family members together, in a beautiful location, for a unique and memorable celebration." – Krista + Carl
"We sent out a "feeler" email to see what our guests thought about a destination wedding and if they would be able to squeeze it into their busy schedules. Our friends all jumped at the idea and were absolutely stoked to go on this adventure with us!"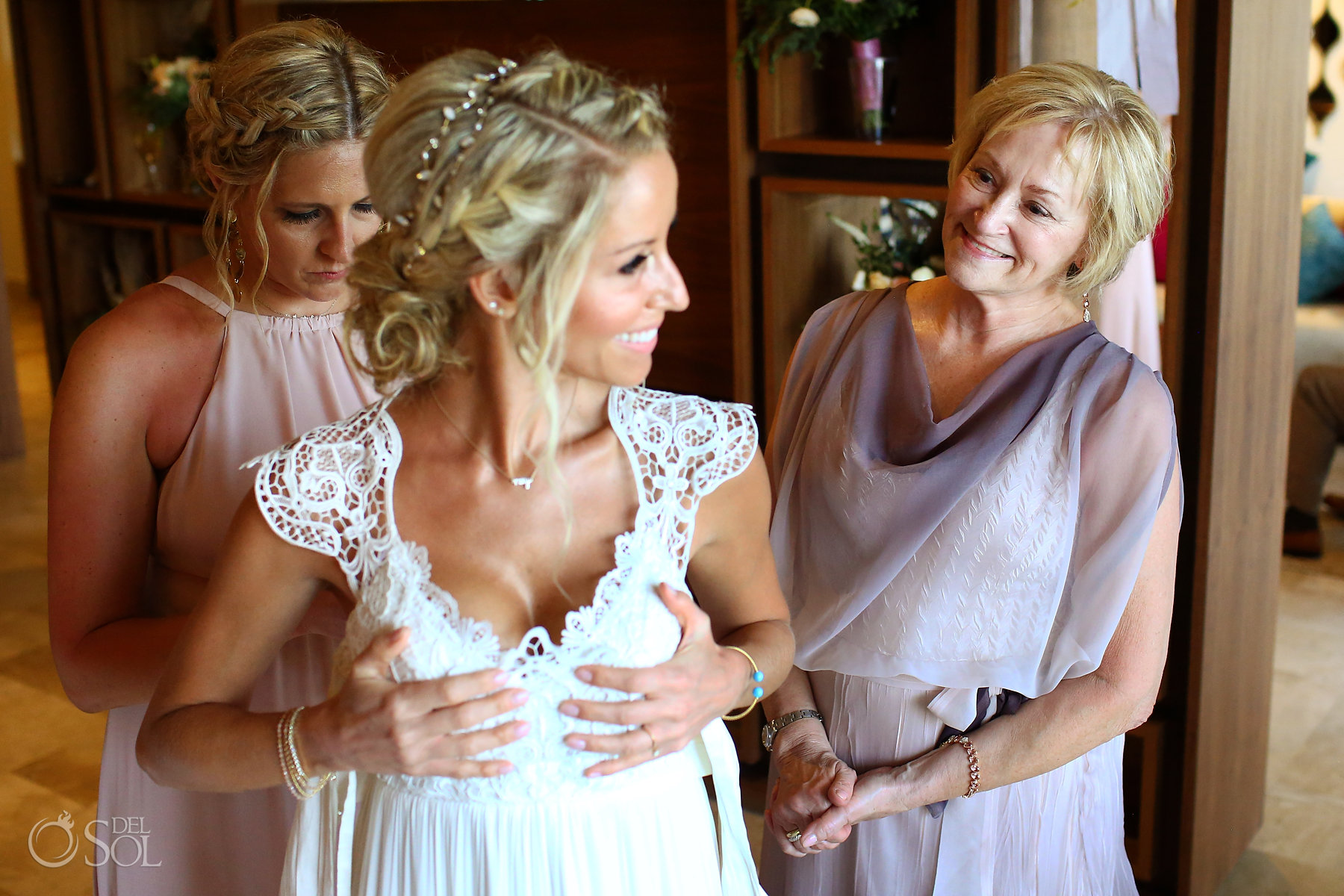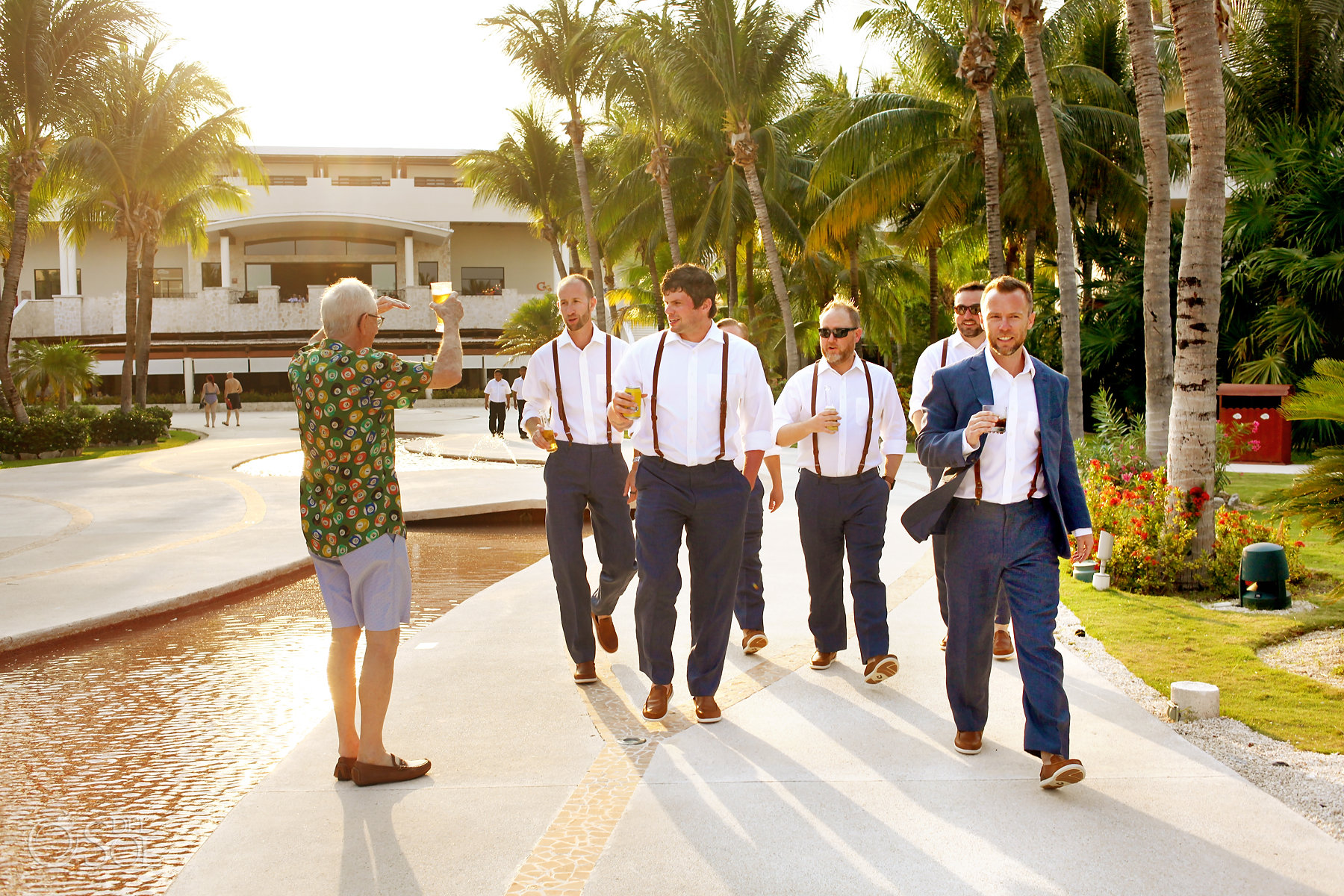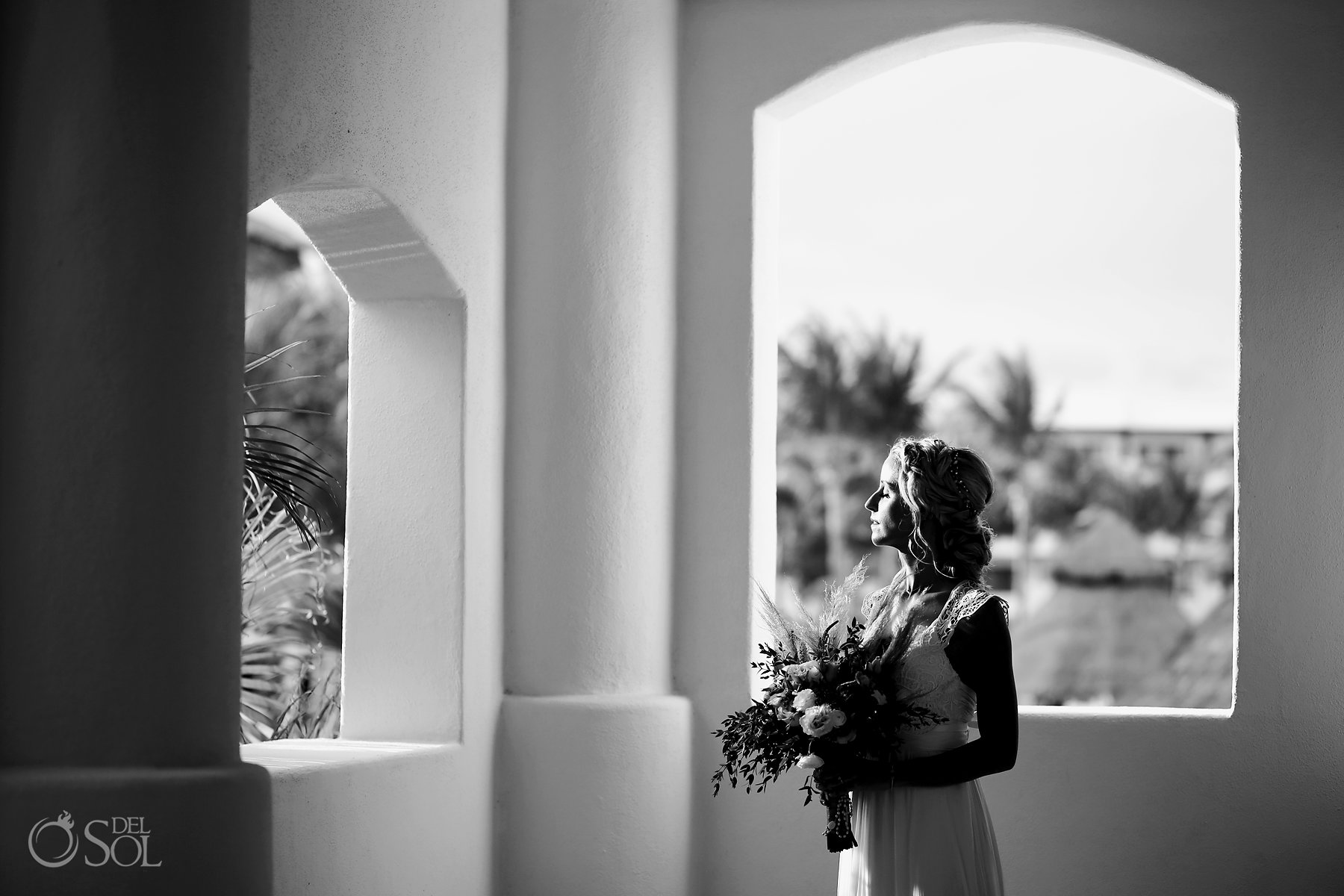 Del Sol: Talk to us about your style choices for your Secrets Maroma Boho Chic Wedding?
"I really loved the idea of a whimsical, beach, boho-chic wedding which we felt Secrets Maroma Beach could best accommodate." Krista + Carl
"Carl let me take the reigns when it came to the wedding decor and vibe! We chose Secrets Maroma Beach Resort because it is absolutely beautiful and is on a gorgeous beach. We had already stayed at several Secrets Resorts and really liked them, and we heard this was one of the nicest Secrets. Our wedding definitely did not disappoint! – Krista and Carl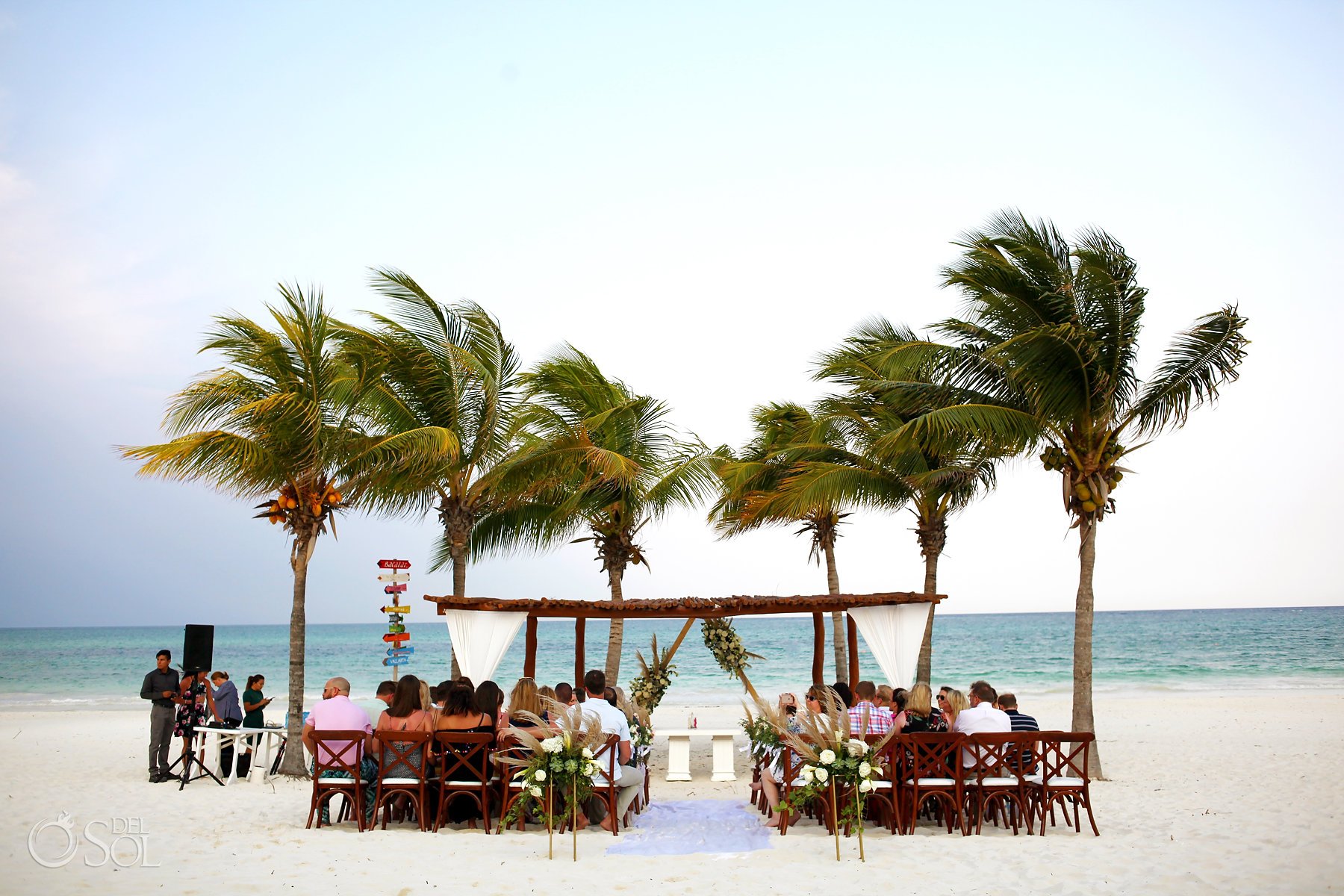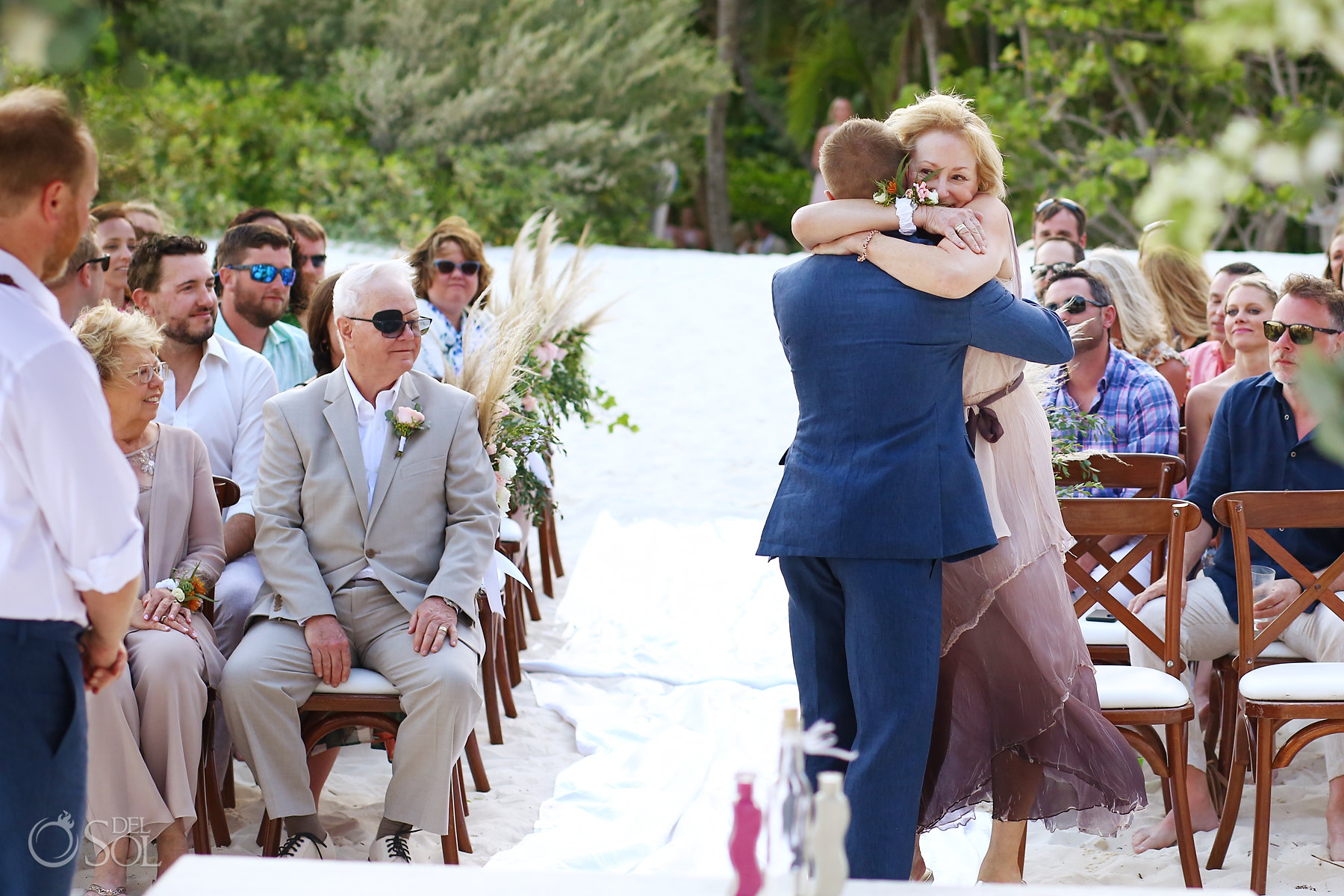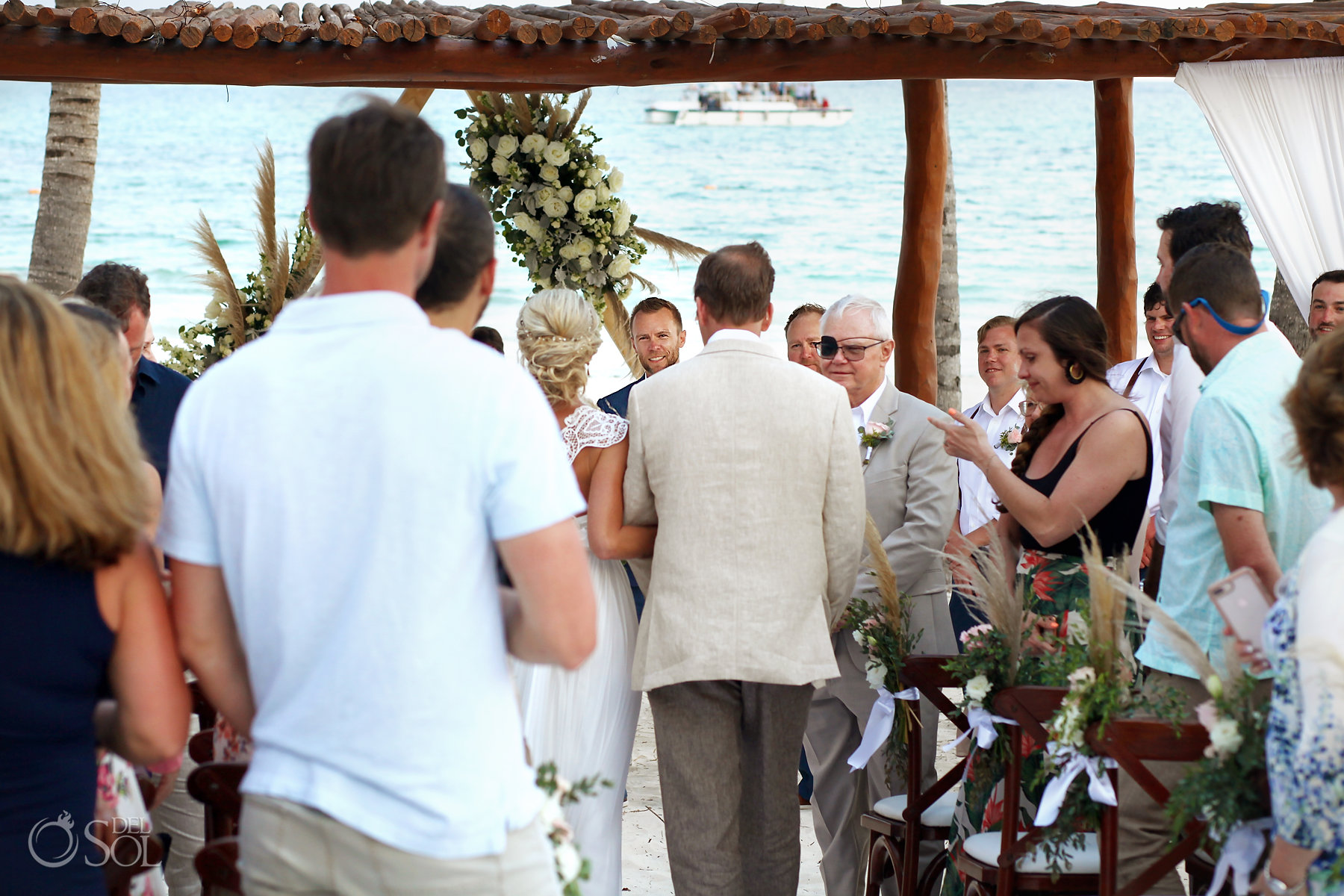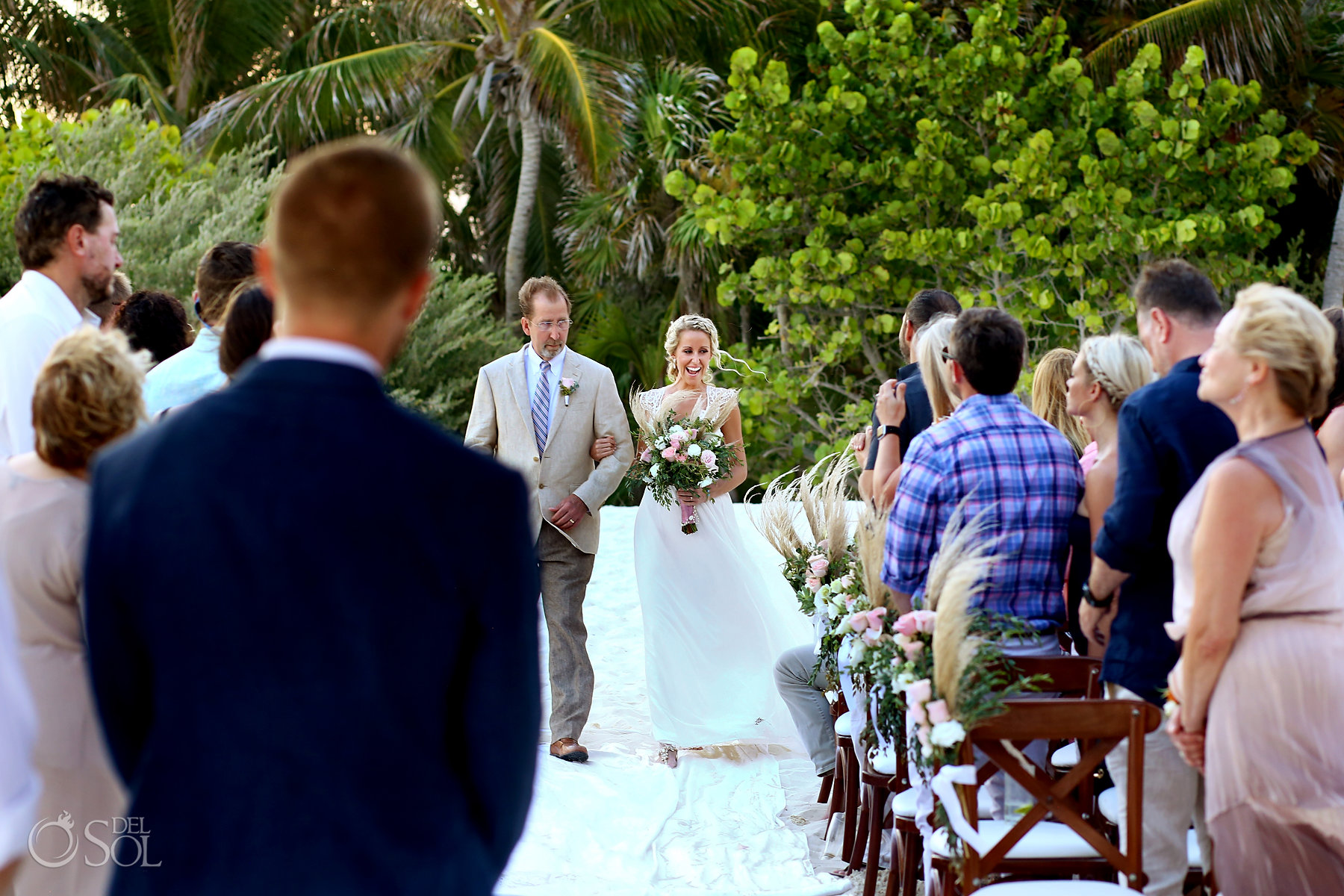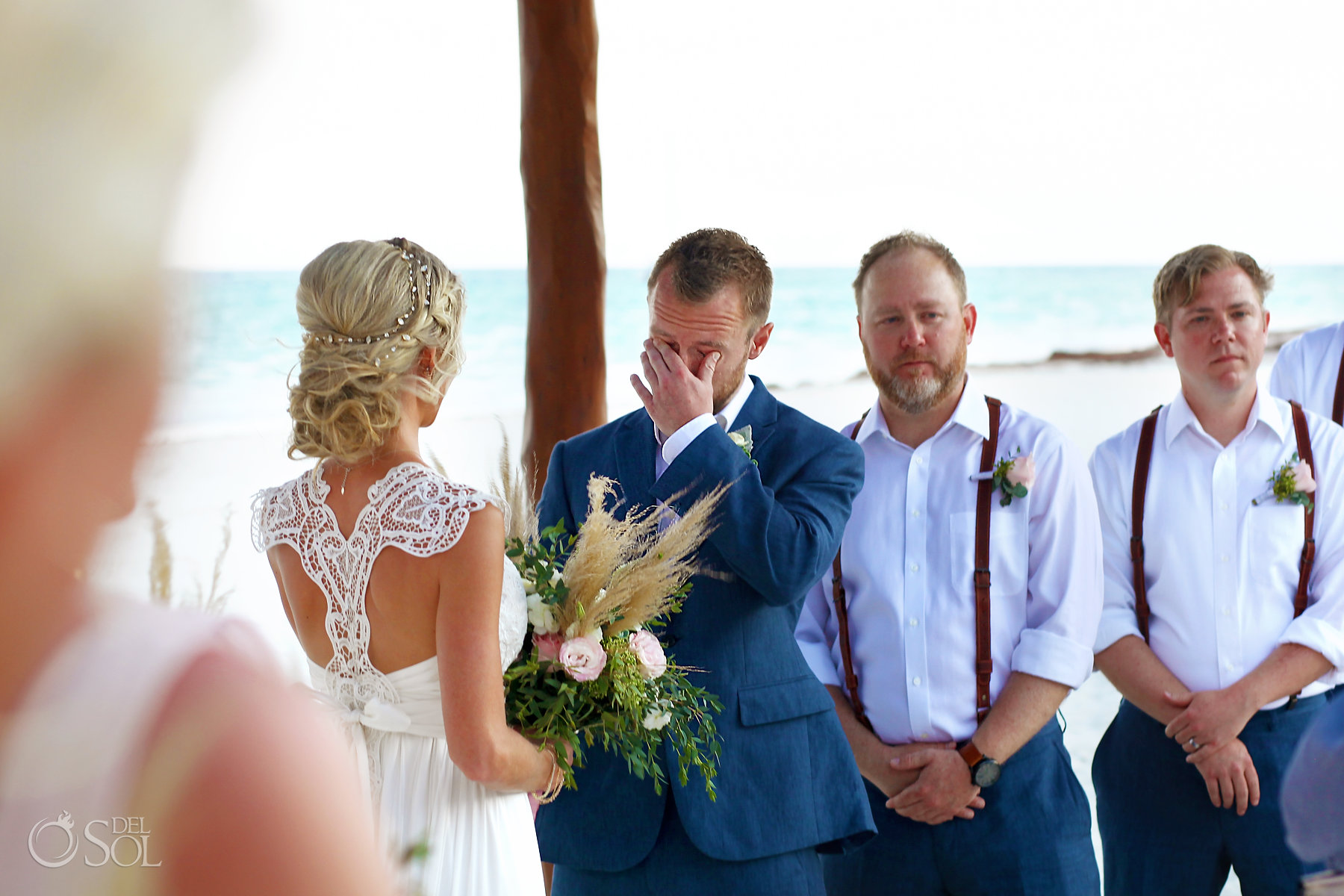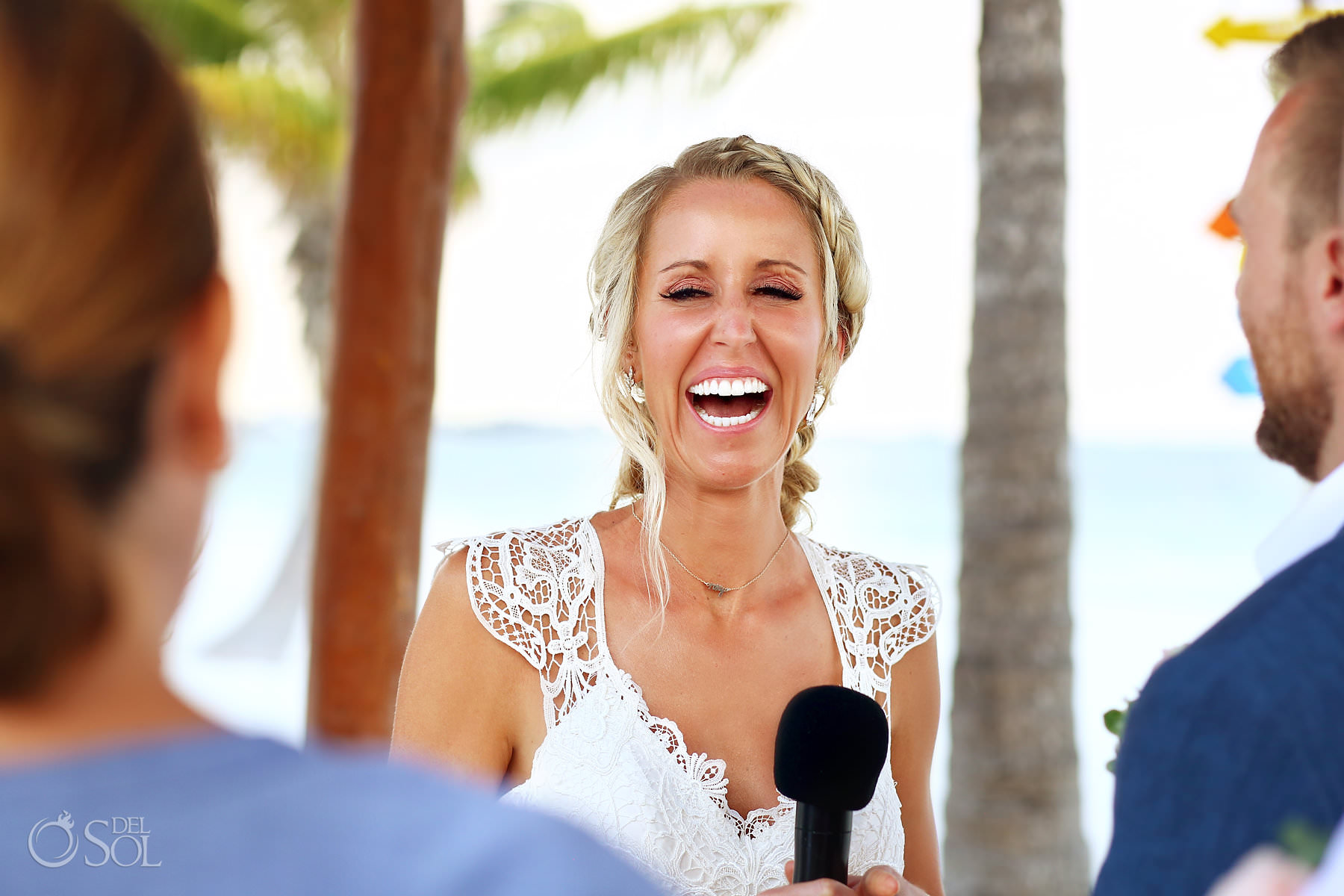 Del Sol: You guys had an amazing group with the best attitude ever!! Talk to us about the amazing group of people who came with you :)
"We are so lucky to have the most incredible friends and family in our lives!" – Krista + Carl
We had a total of 56 guests make it to our wedding, all of who were close friends or immediate family members. They are truly the most caring, loyal, supportive, and fun-loving group of people who really know how to have a good time…there is never a dull moment with them! We cannot express how amazing it was to look around and see all our favorite people together (except for a few key people who couldn't make it) in this amazing paradise and having the time of their lives!"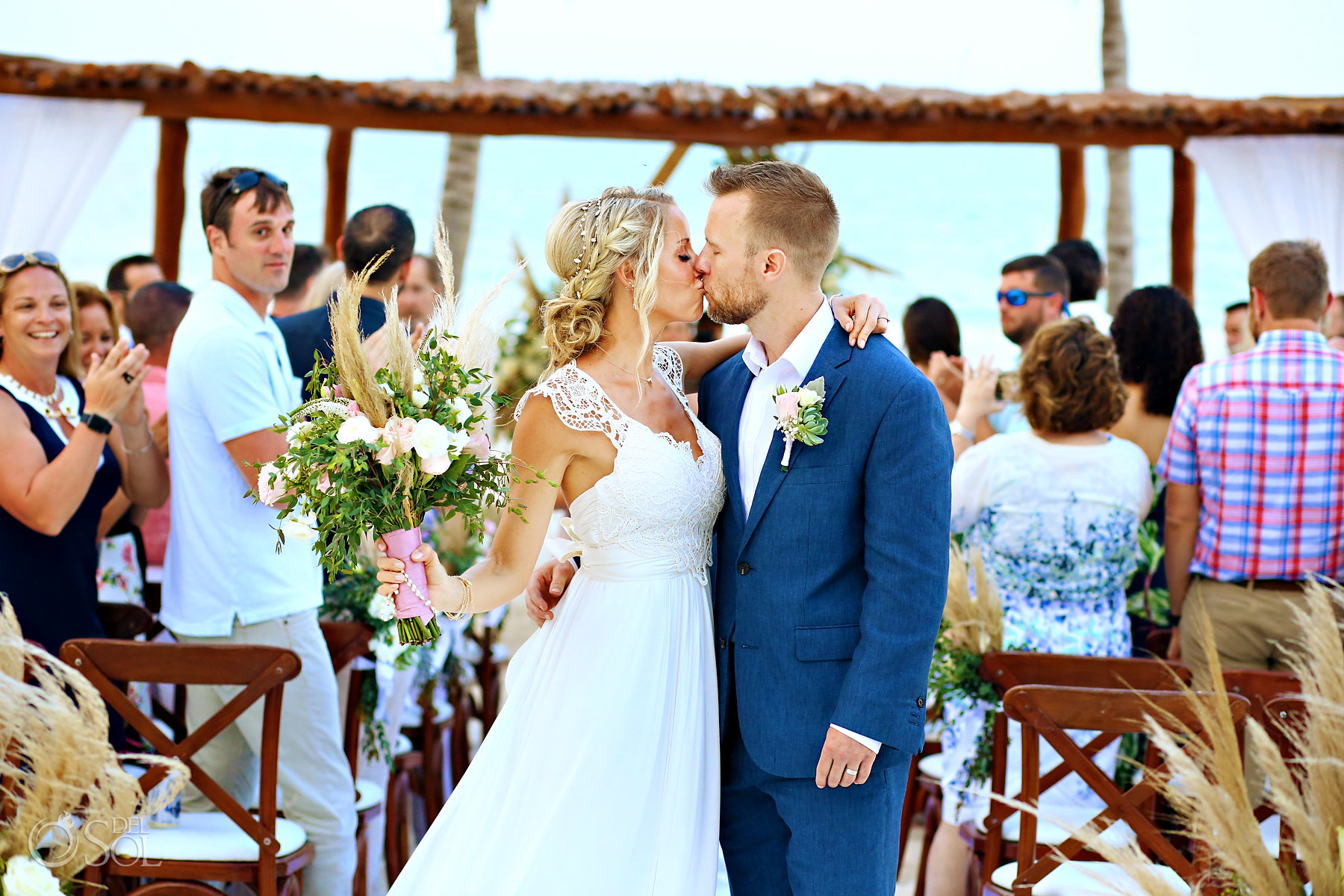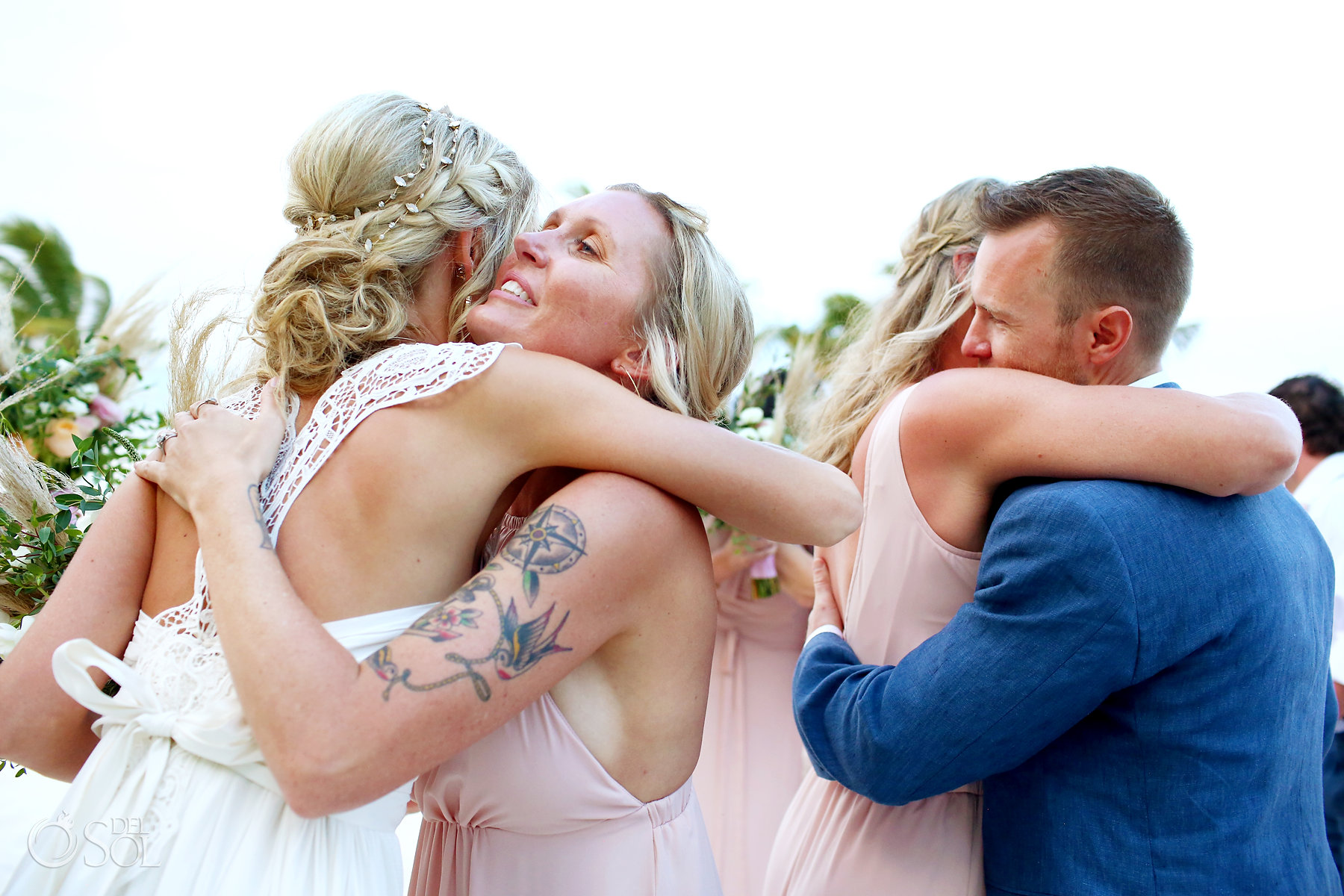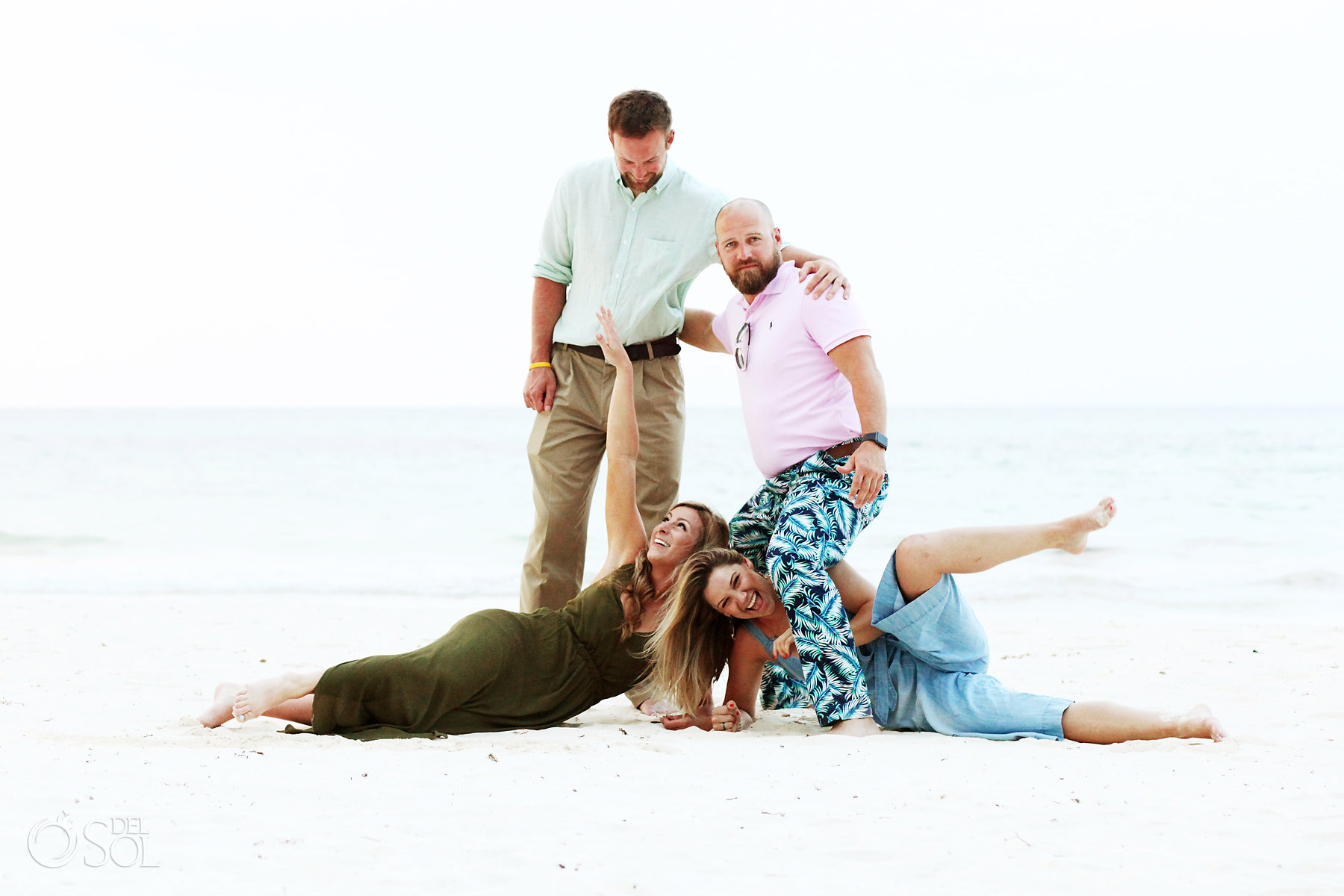 Del Sol: How was your experience with the del Sol team?
"Our experience with the del Sol team was fantastic! Valeria and Natalia were so professional, and they showed up prepared and knew what pictures were important to me and what I was looking to capture! They were able to take charge and get everyone organized to ensure we got some great photos! I was so impressed with their attention to details that I would never have thought of, like moving clutter out of the background in the pictures while we were getting ready in the hotel room, and the way the lighting was hitting us in certain photos. Valeria and Nat were so dedicated to making sure they captured the best photos possible, and they were a great team to work with!"
"My husband is not the biggest fan of being in pictures and 'forced poses' but Nat and Valeria did a great job making us feel comfortable and at ease in front of the camera. We can't thank them enough for everything!" – Krista + Carl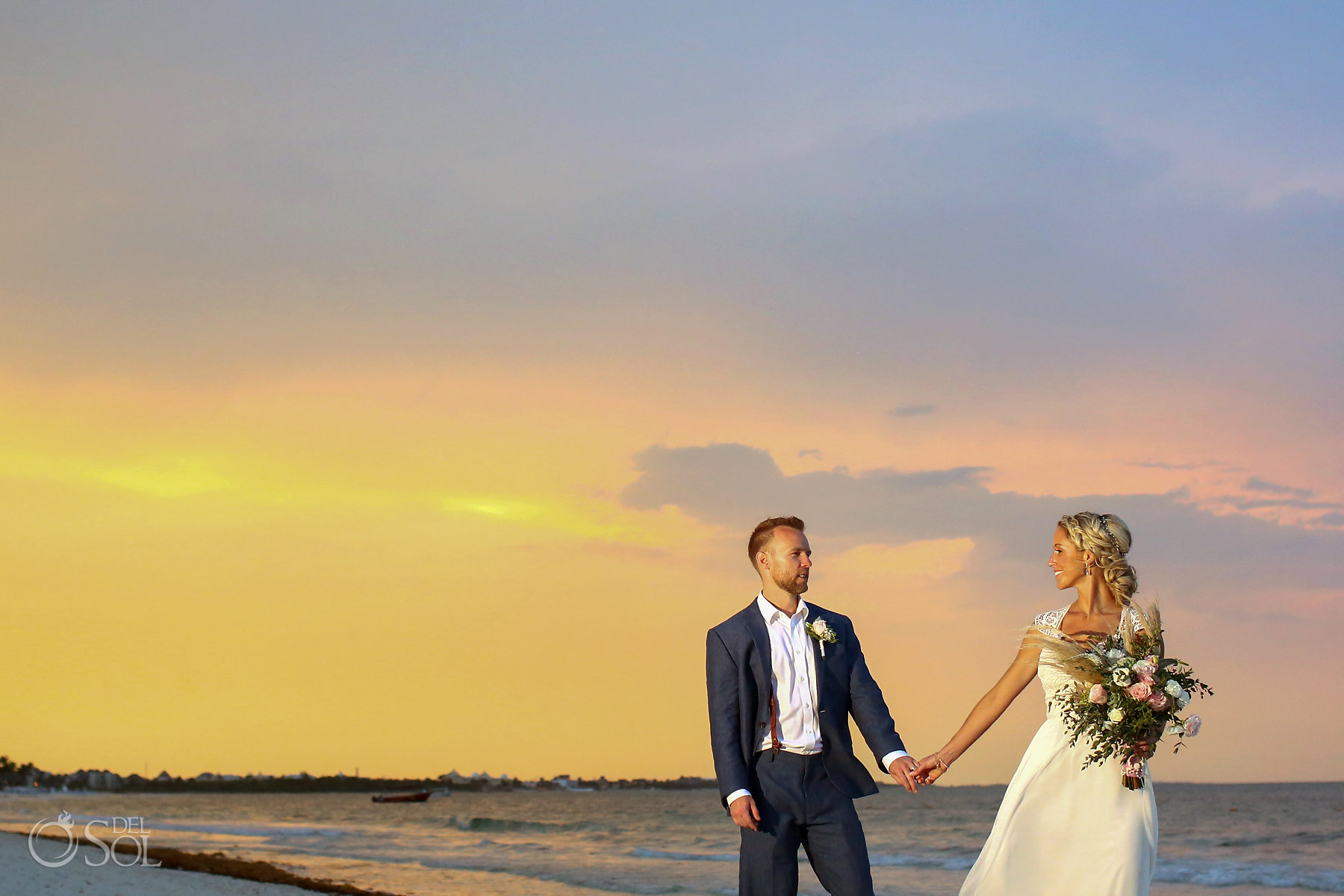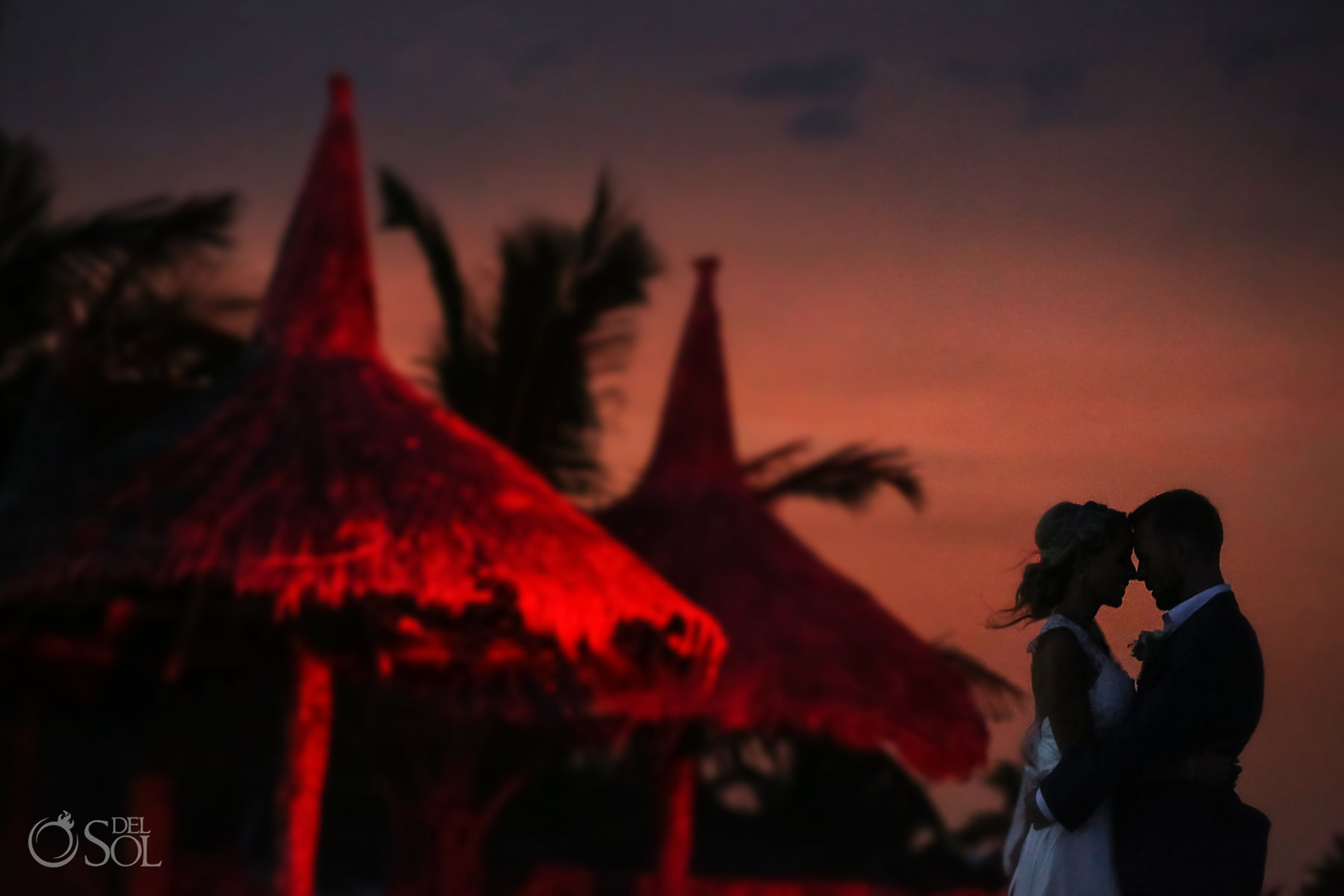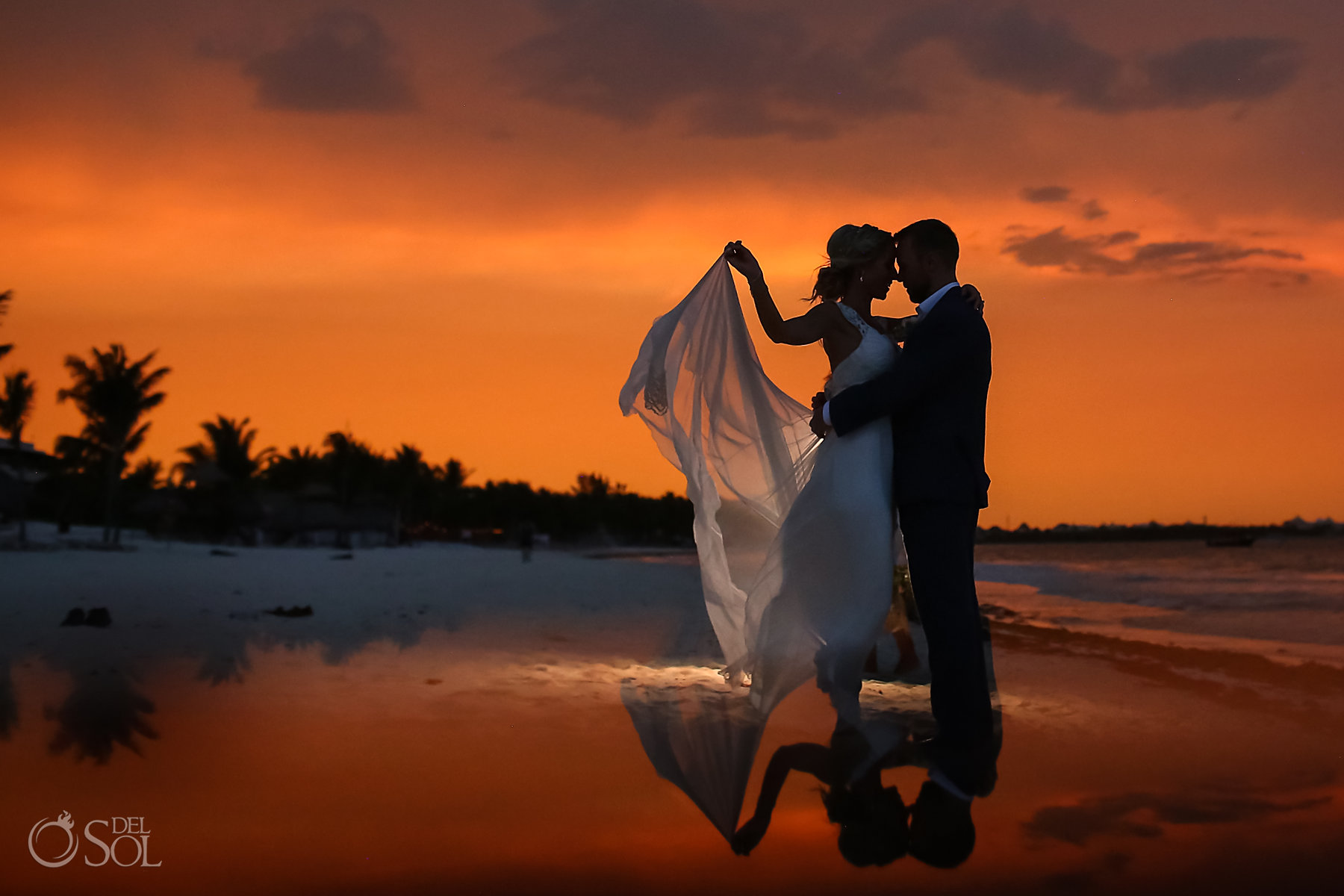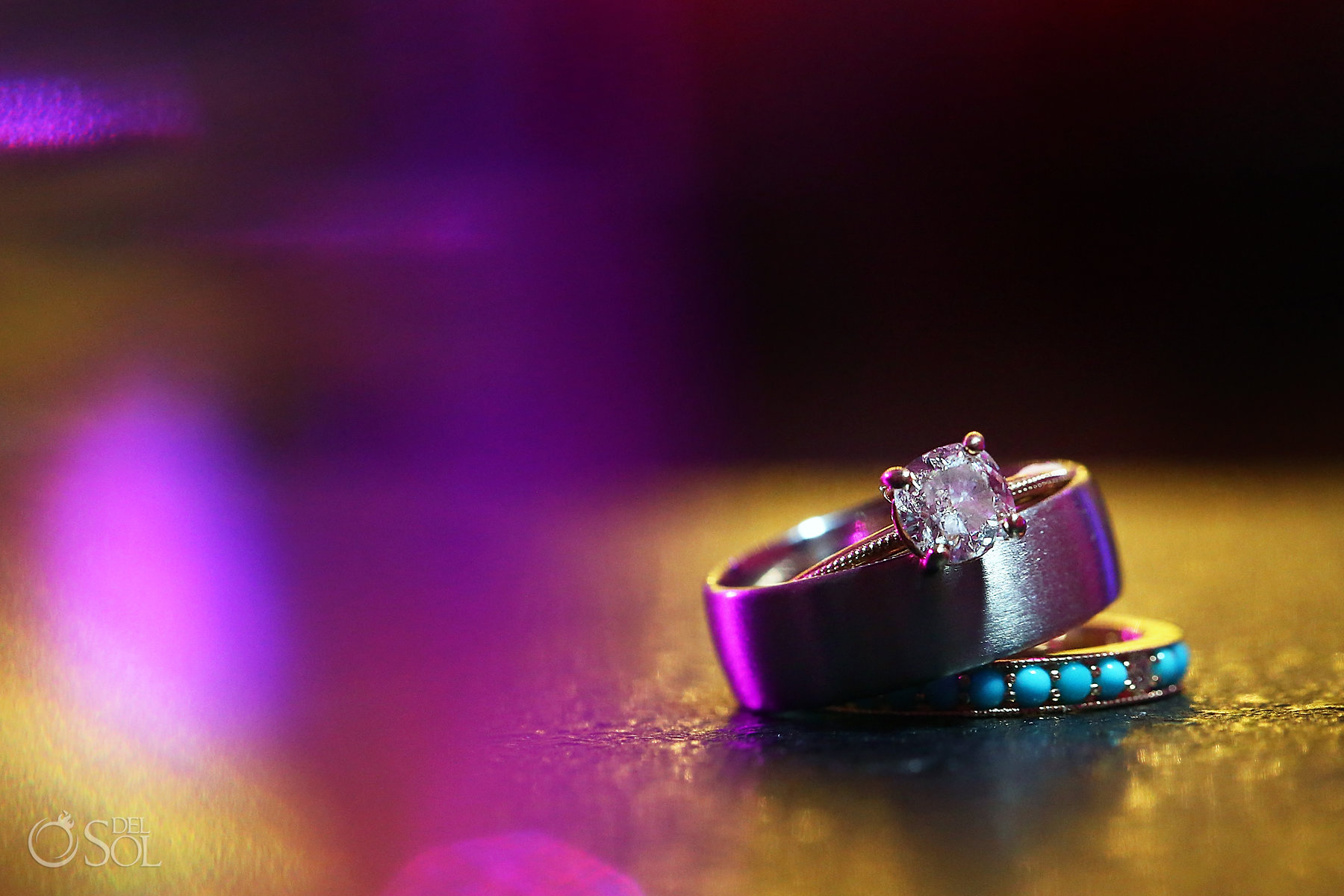 "Our wedding coordinator, Arely, was fantastic, and she was a huge factor in us choosing this particular resort as our venue!" – Krista
"Arely was so helpful from the very beginning and very responsive to all of our needs and questions even before we committed to having a Secrets Maroma Boho-chic wedding. I cannot say enough good things about her, and she truly made our vision come to life!"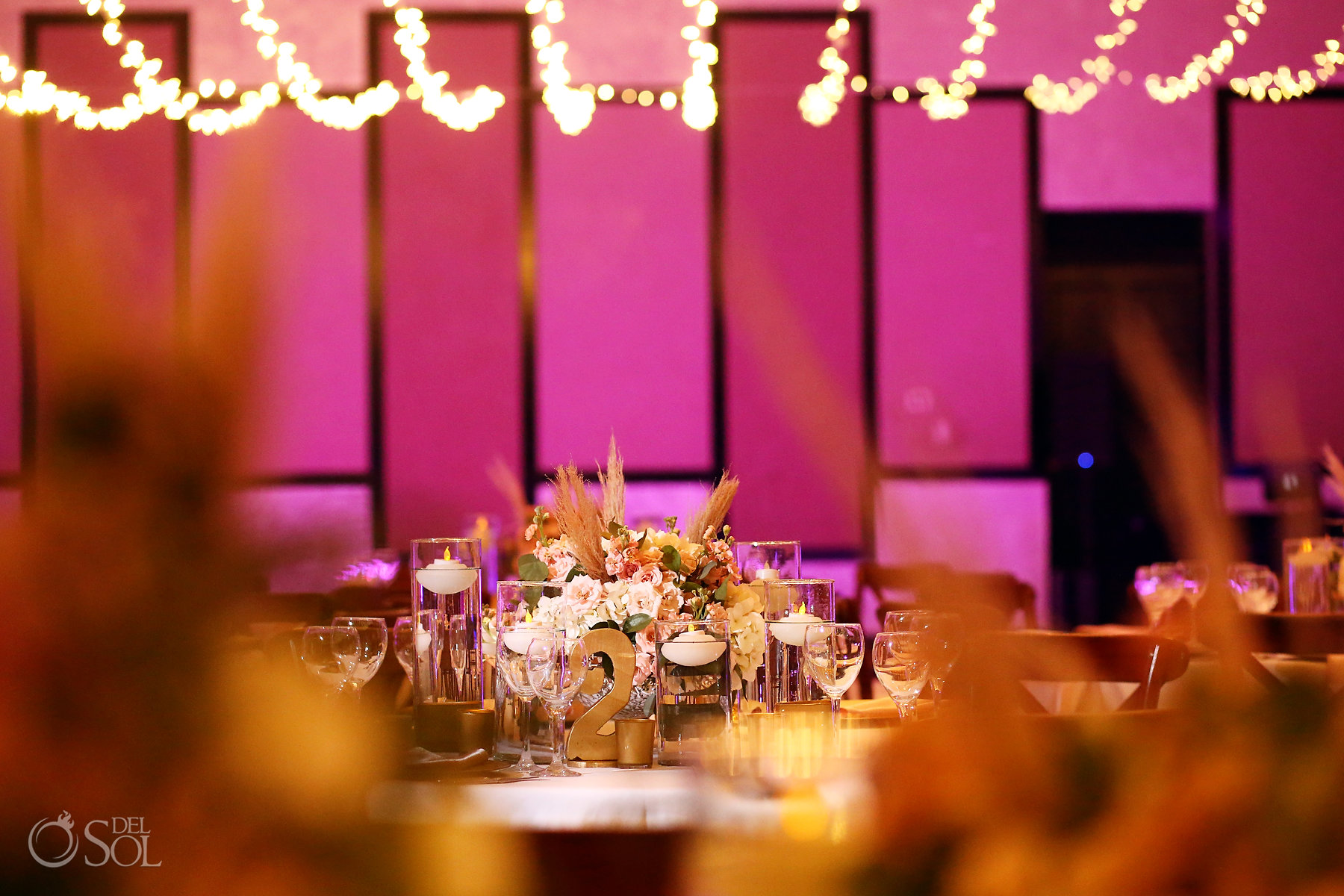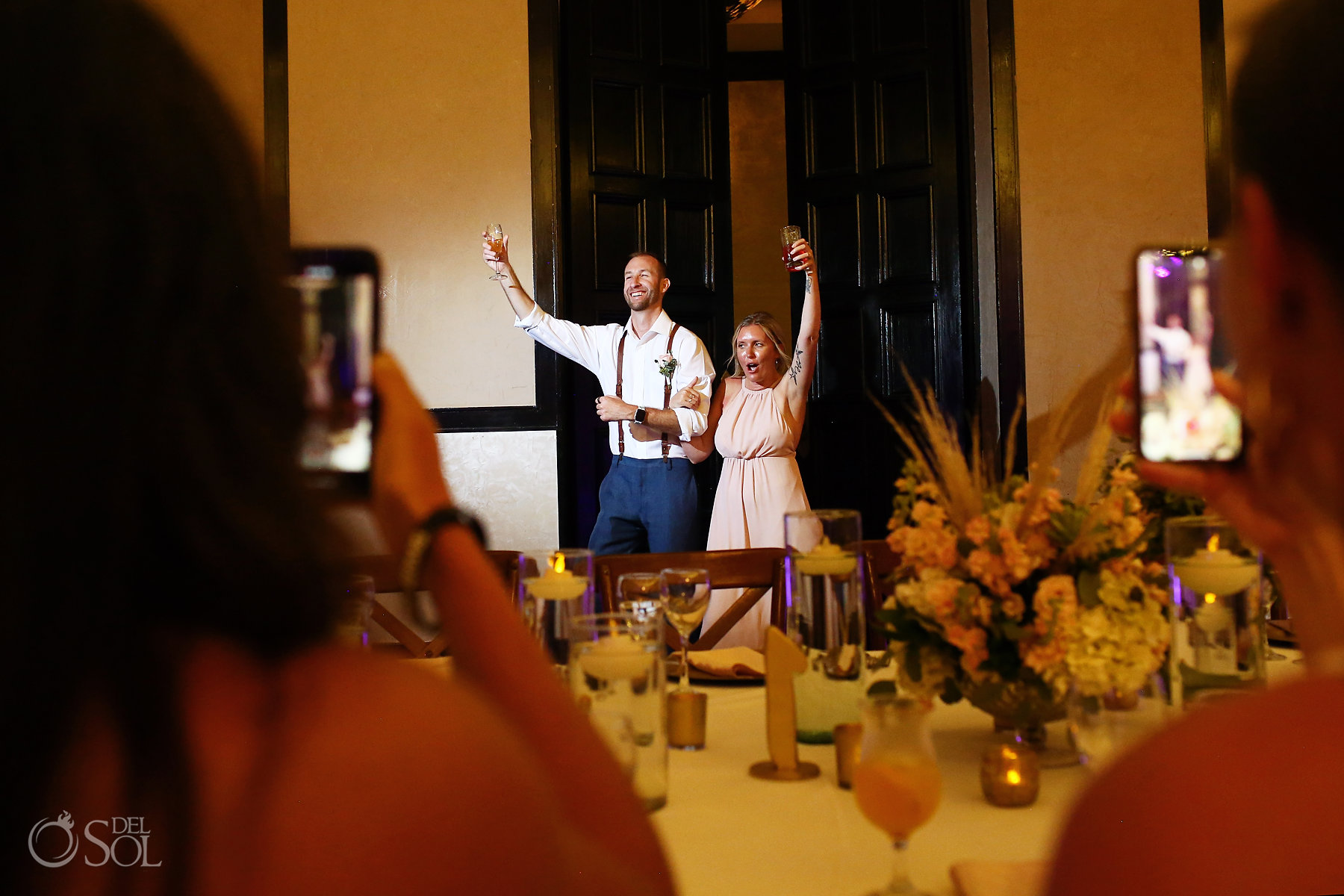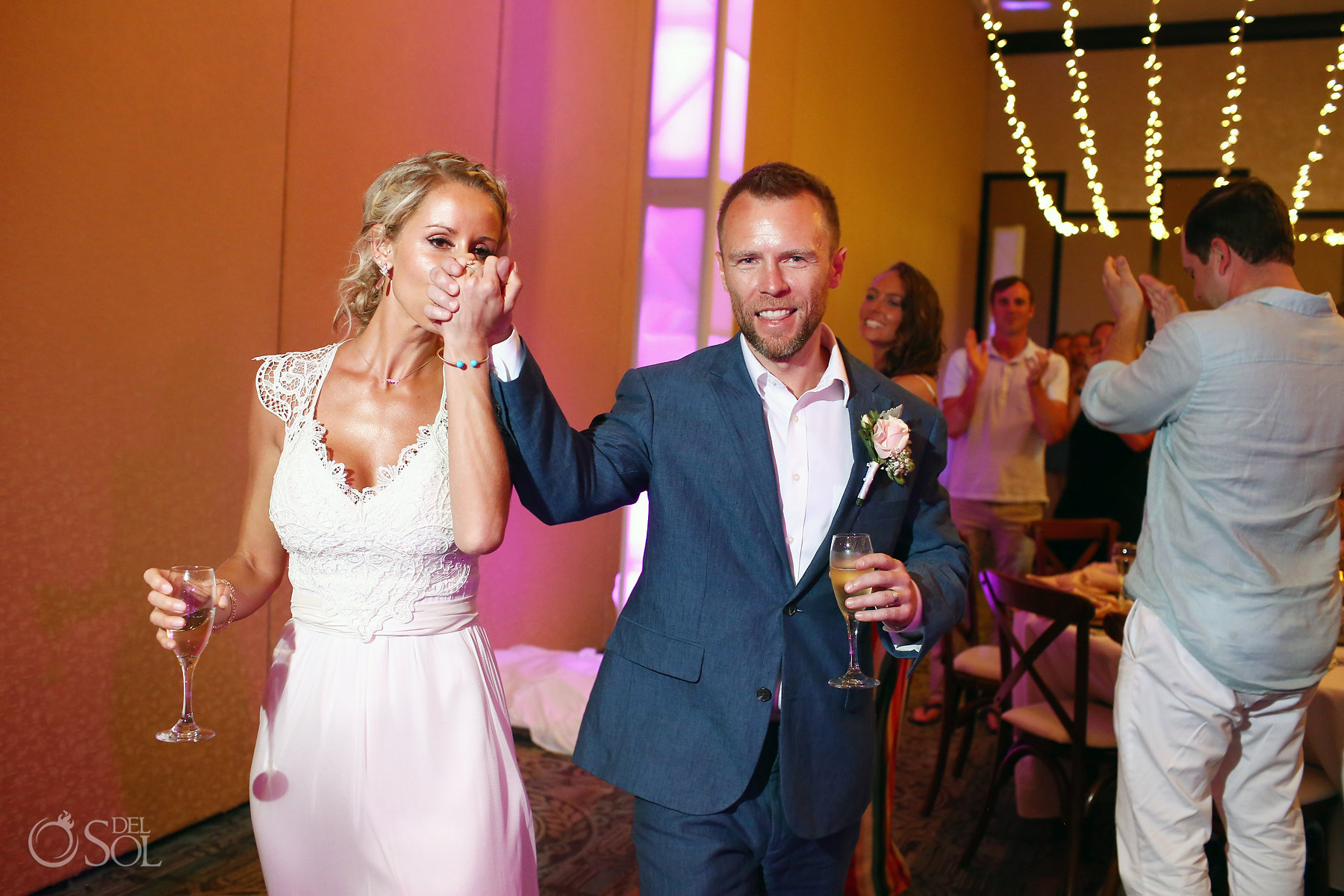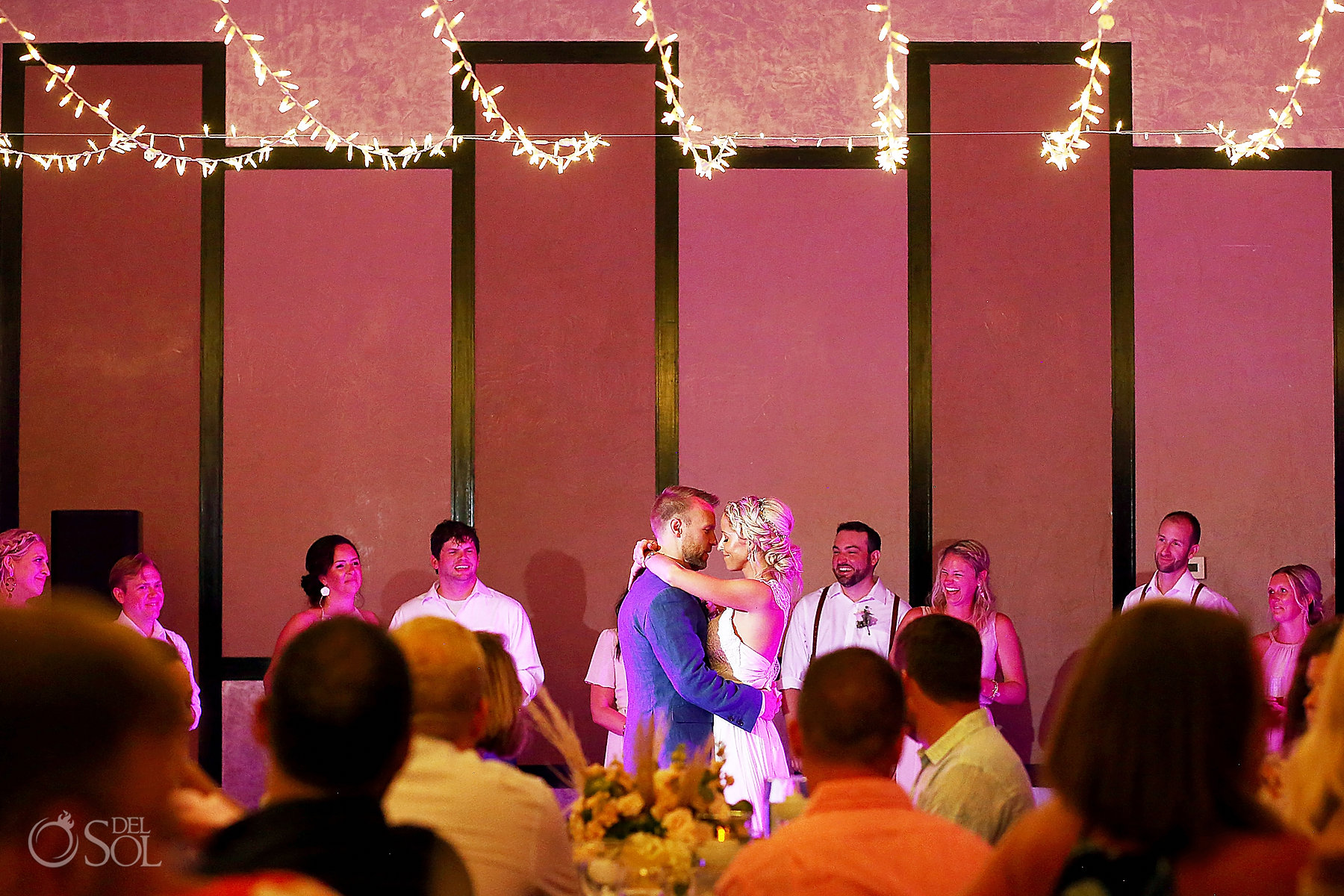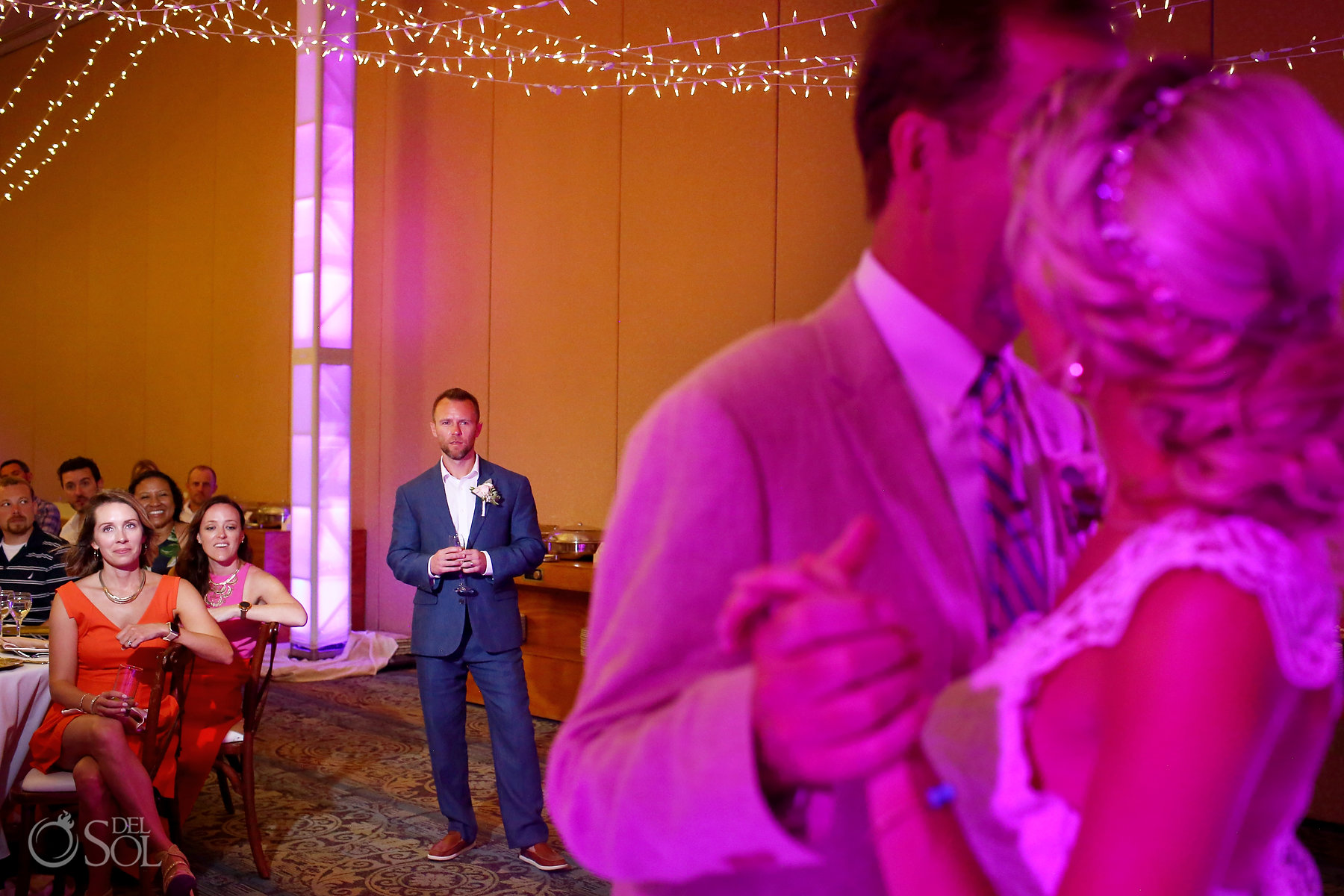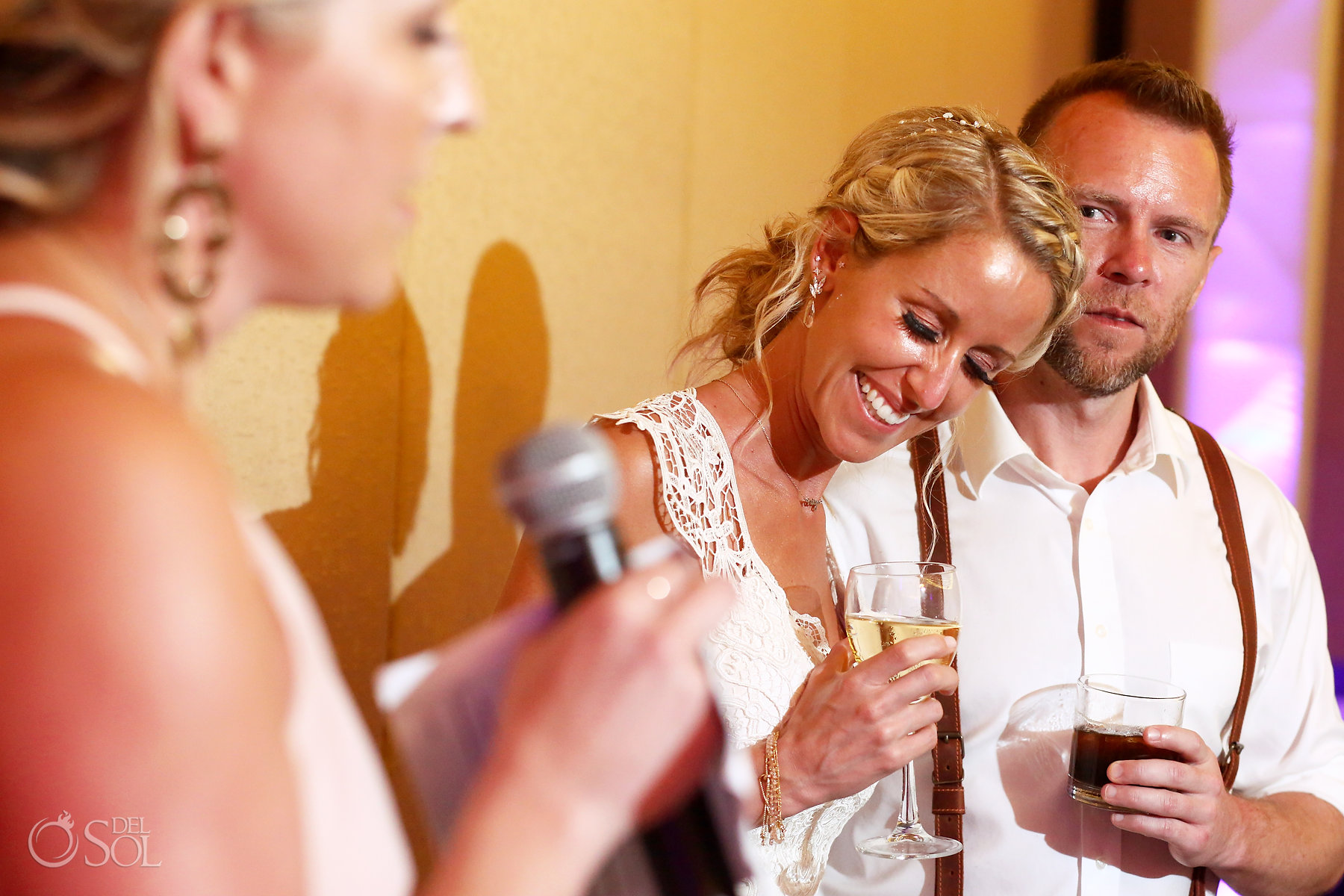 Del Sol: Krista, we noticed you have a strong bond with your mom
"My mom lives for weddings or any type of upbeat party with a dance floor! She loves to steal the show with her epic dance moves, and there is no holding her back! It made me so happy to see her having such a great time strutting her stuff on the dance floor with everyone around her! What can I say…the woman's got rhythm and loves a party!"