Trash The Dress – with Underwater Superman!
Veronica + Efrain
"We decided to trash the dress because we are two adventurous souls. We are always looking for out of the box experiences!"
Underwater photography is like a dream – the images often look like something from a fairytale or fantasy. We love when clients bring their own props to manifest different sides of their personalities –  Veronica and Efrain's alter egos involved an underwater Superman!

Del Sol: Why did you decide to do a Trash the Dress?
"We decided to Trash The Dress because we are two adventurous souls. We are always looking for out of the box experiences.  Our Trash The Dress photography session was not only an adventurous encounter. It was also an amazing magical experience. It was a WOW surprise to our family since they were expecting common wedding pictures. Family and friends gave us a lot of great compliments."
"At first, our moms were in shock that I had trashed a nice dress! But after seeing our amazing fun experience through Del Sol's artistic work, they agreed that the experience was unique, memorable, and well worth it." – Veronica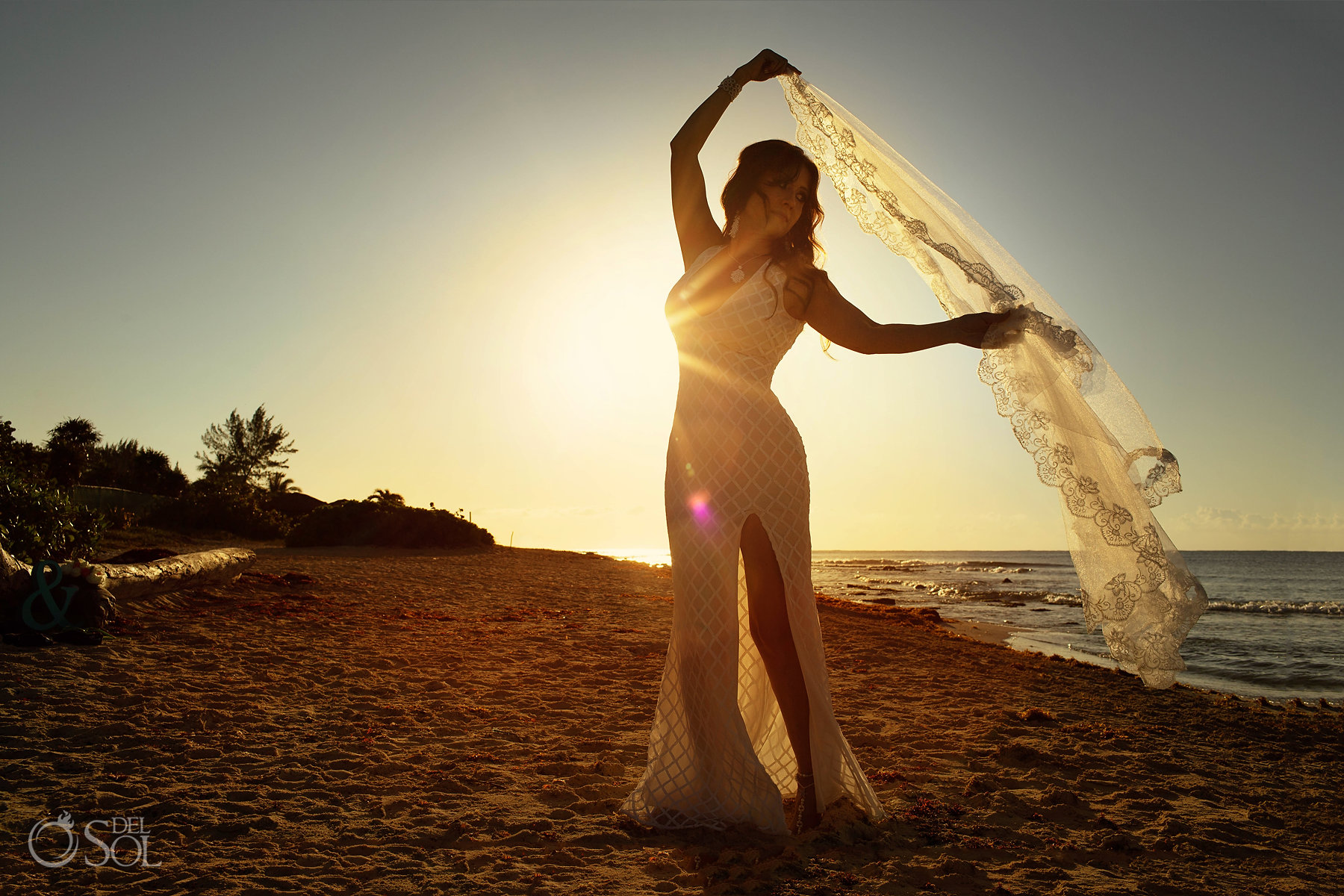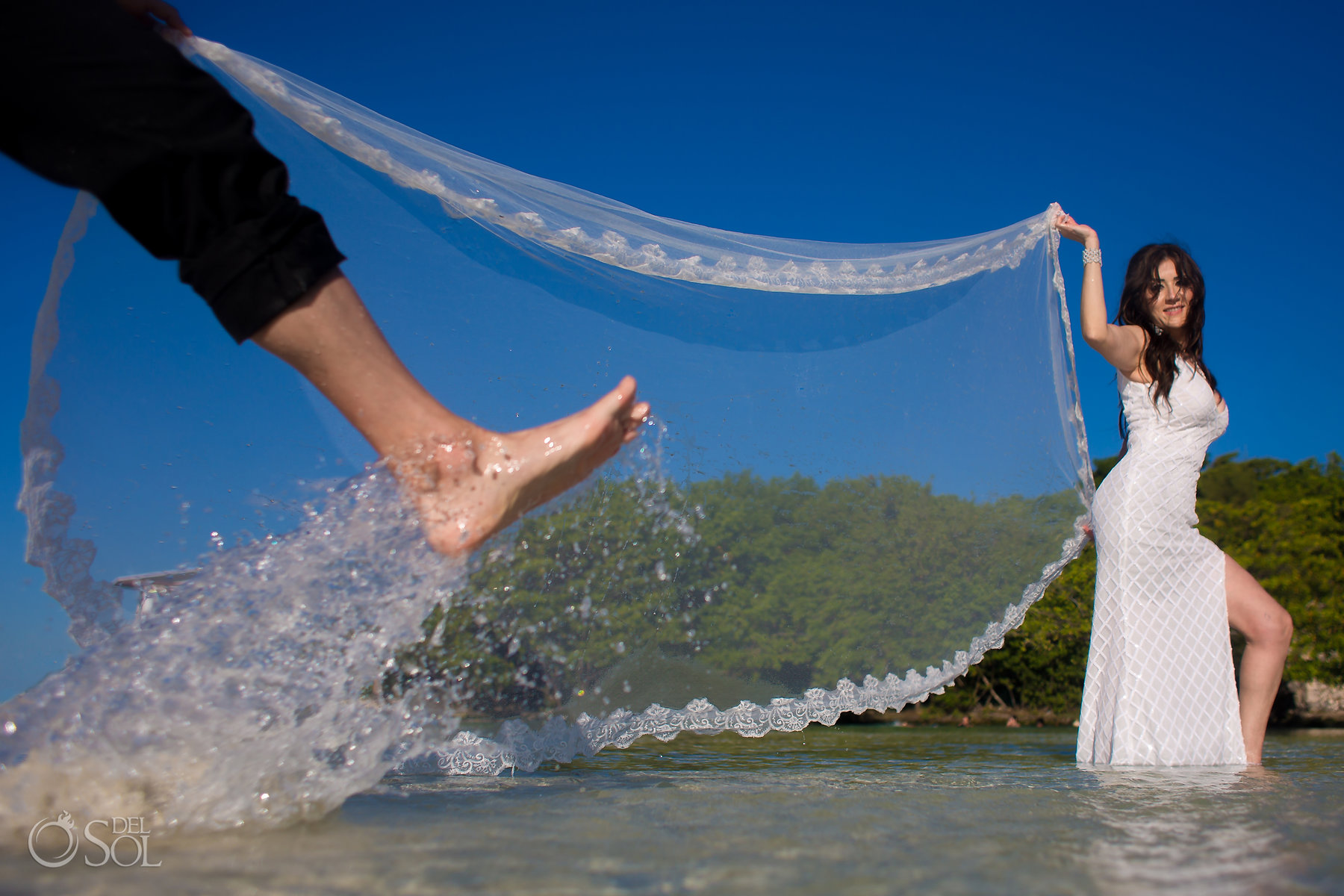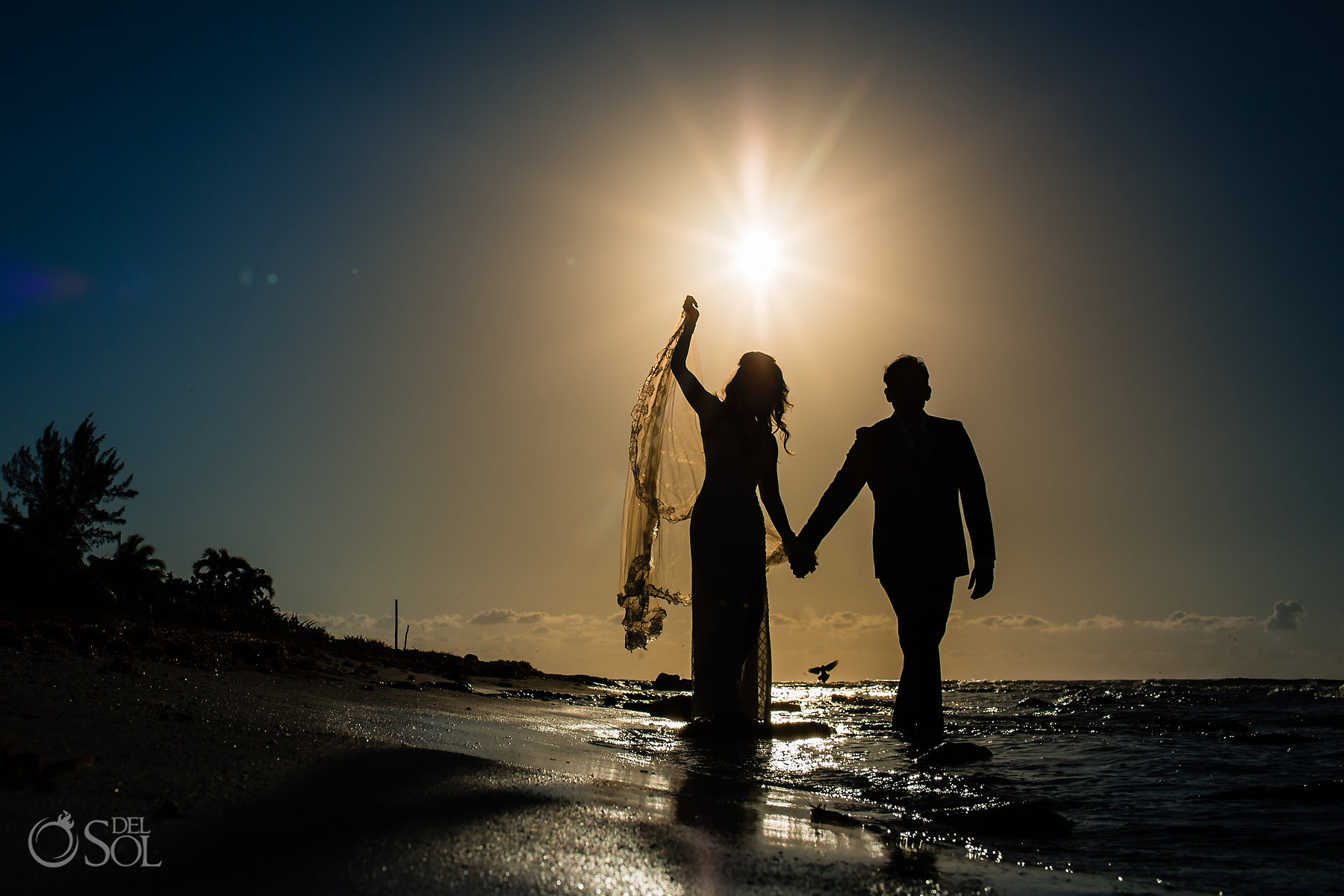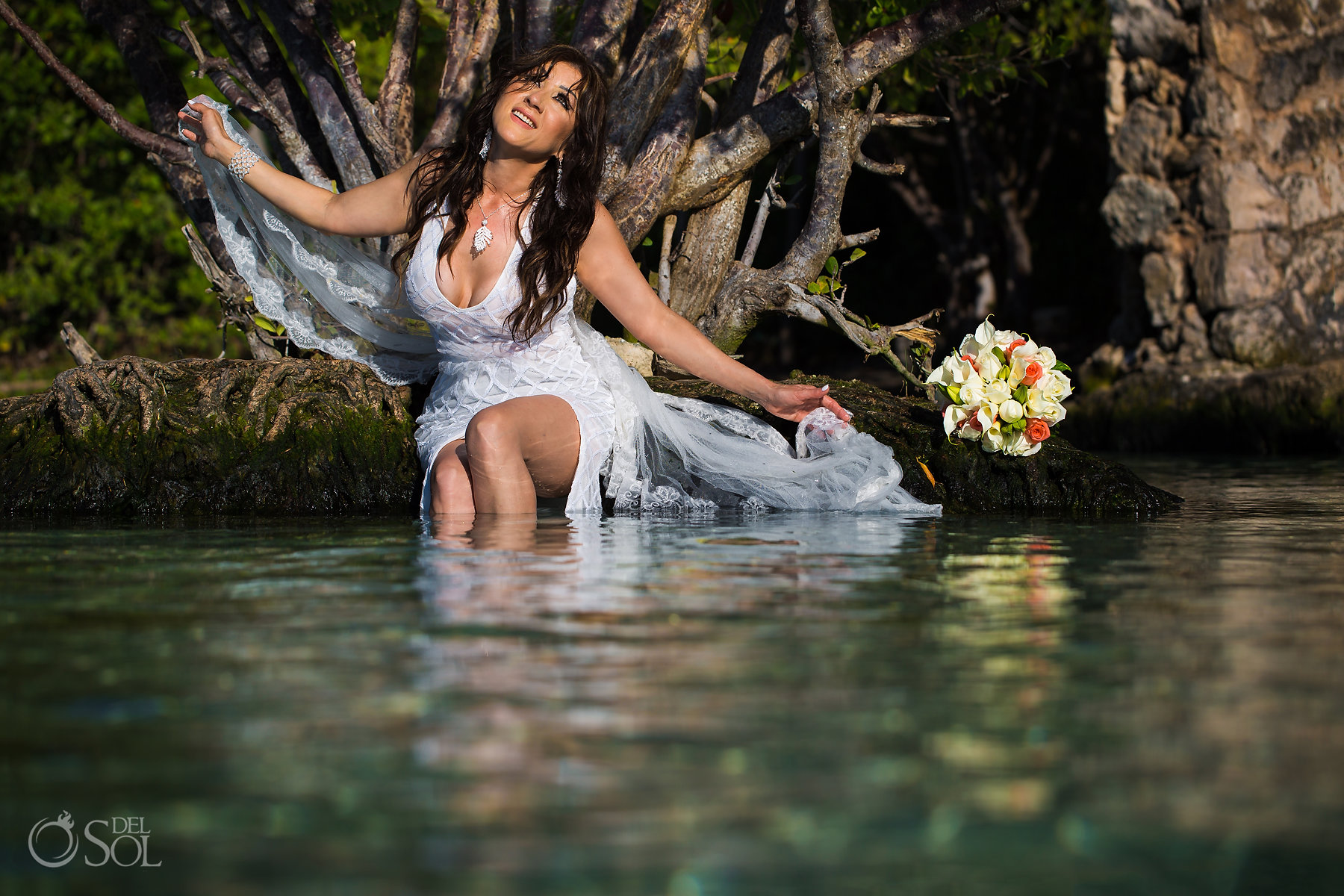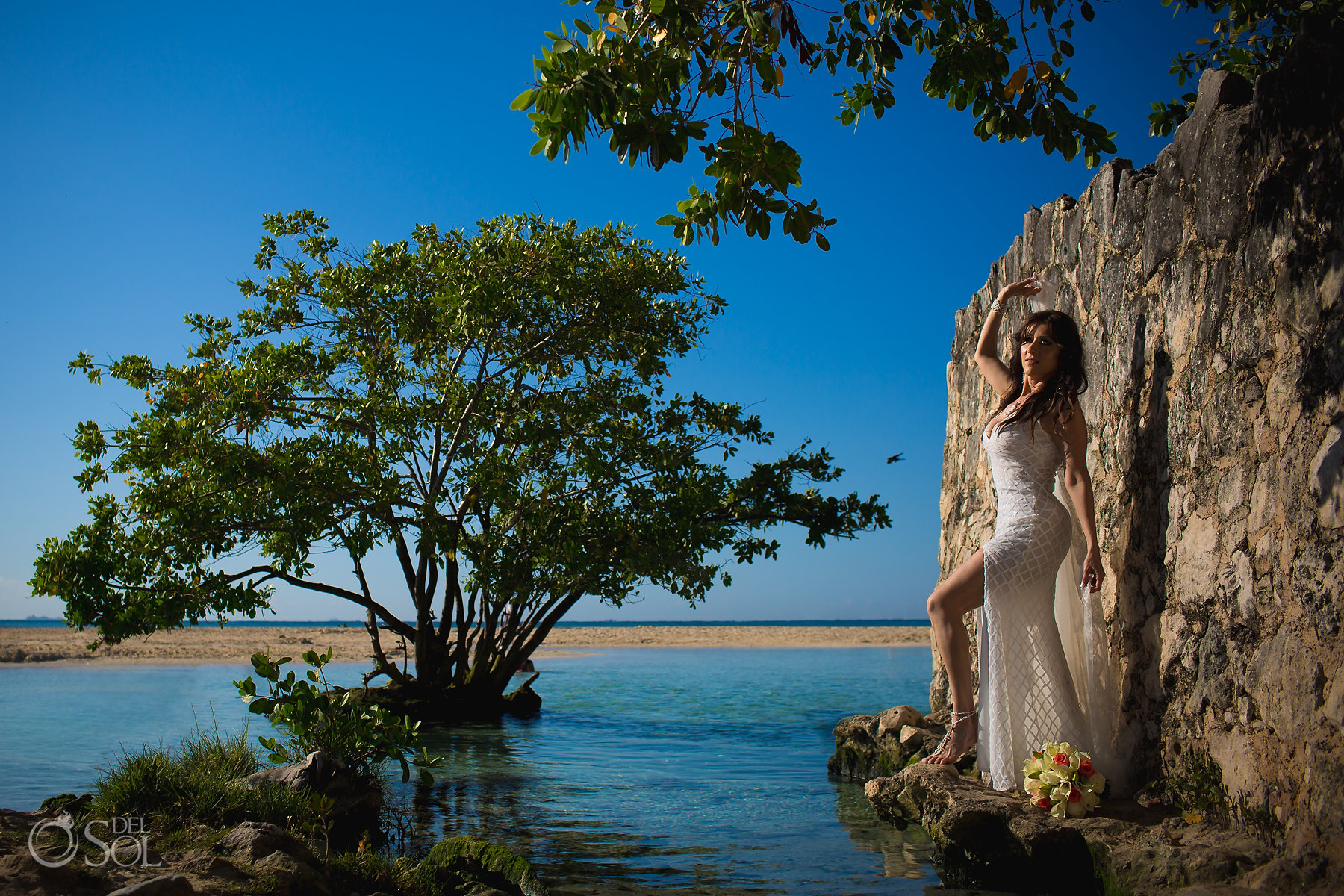 Del Sol:  How was your Trash The Dress experience?
"It was an unforgettably amazing experience. Everything was so perfect: our favorite getaway place, as we have gone to Playa del Carmen once a year for the last five years, the mysterious ocean, the sound of nature, the blue sky, the brilliant sun, the stunning natural background, the mysterious cenote, the Mayan mystical culture, and us enjoying every moment of that."
"The best bit was that we even forgot that it was a photo shoot. Instead we felt like it was just us, being so playful and romantic like a mermaid and her man… well actually her Underwater Superman!" – Veronica

 


Del Sol: You brought a lot of cool props with you, we especially love Efrain's Underwater Superman look!
"Well Efrain has his second passion, anything about Superman (of course I'm his first passion.) For me, he is my Superman in all aspects and I fell in love with him like in the movie without knowing he was a hero."
"We decided for Efrain to wear something that would represent him: his Superman passion and the way I look at him, as my Superman." – Veronica
       
Del Sol: Veronica you brought 2 dresses and made your own jewelry!
"I had a vision of nature vibes with gypsy boho-chic style!  For the beach, I chose a simple white dress like the ocean, simple and beautiful and created my own jewelry: beaded feather earrings, feather pendant necklace, and sea star barefoot sandals created by my boho chic style. For the romantic atmosphere of the cenote, my gypsy soul inspired me to wear an off white lace dress with passion red shoes and to create a statement pearl necklace with matching pearl bracelet."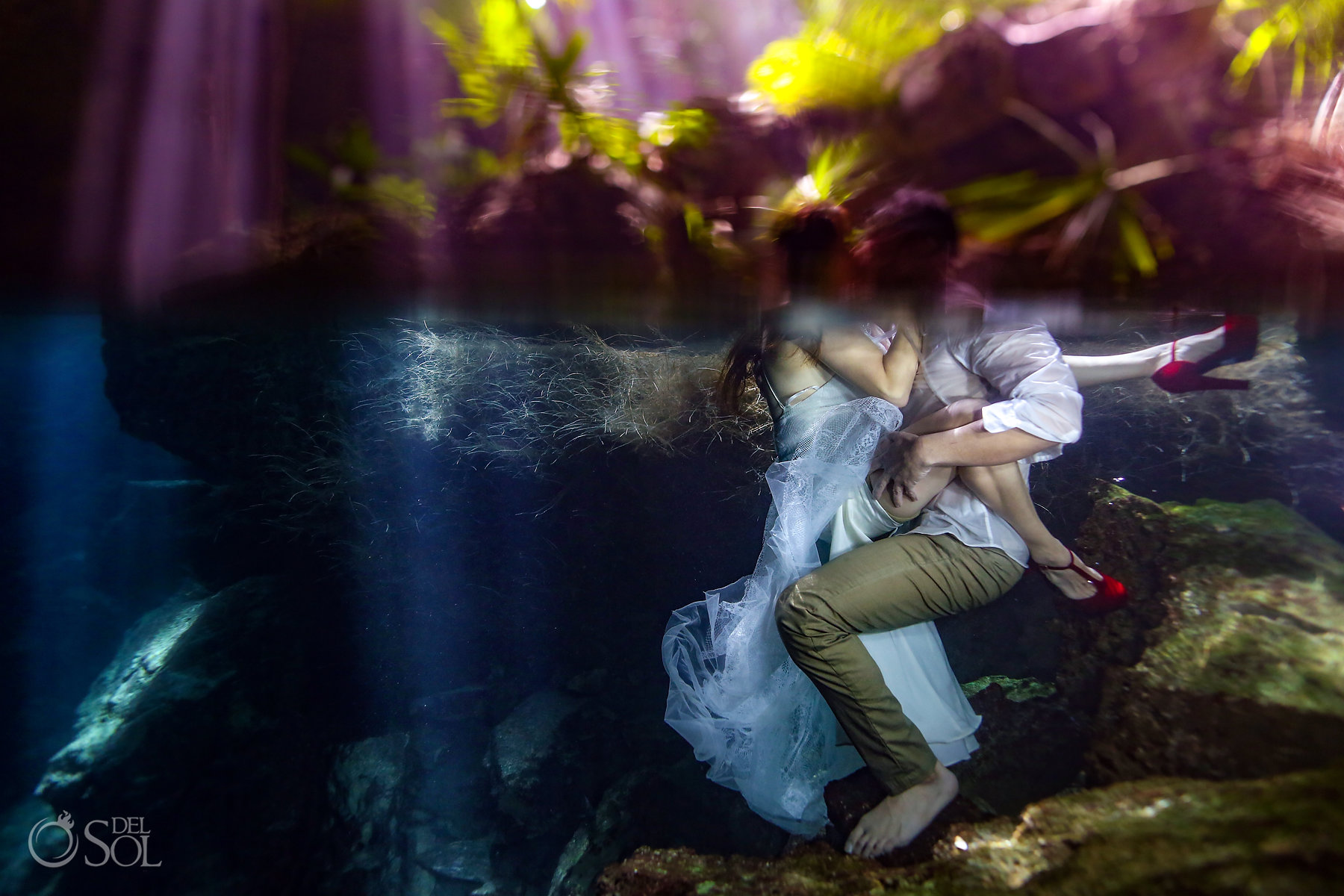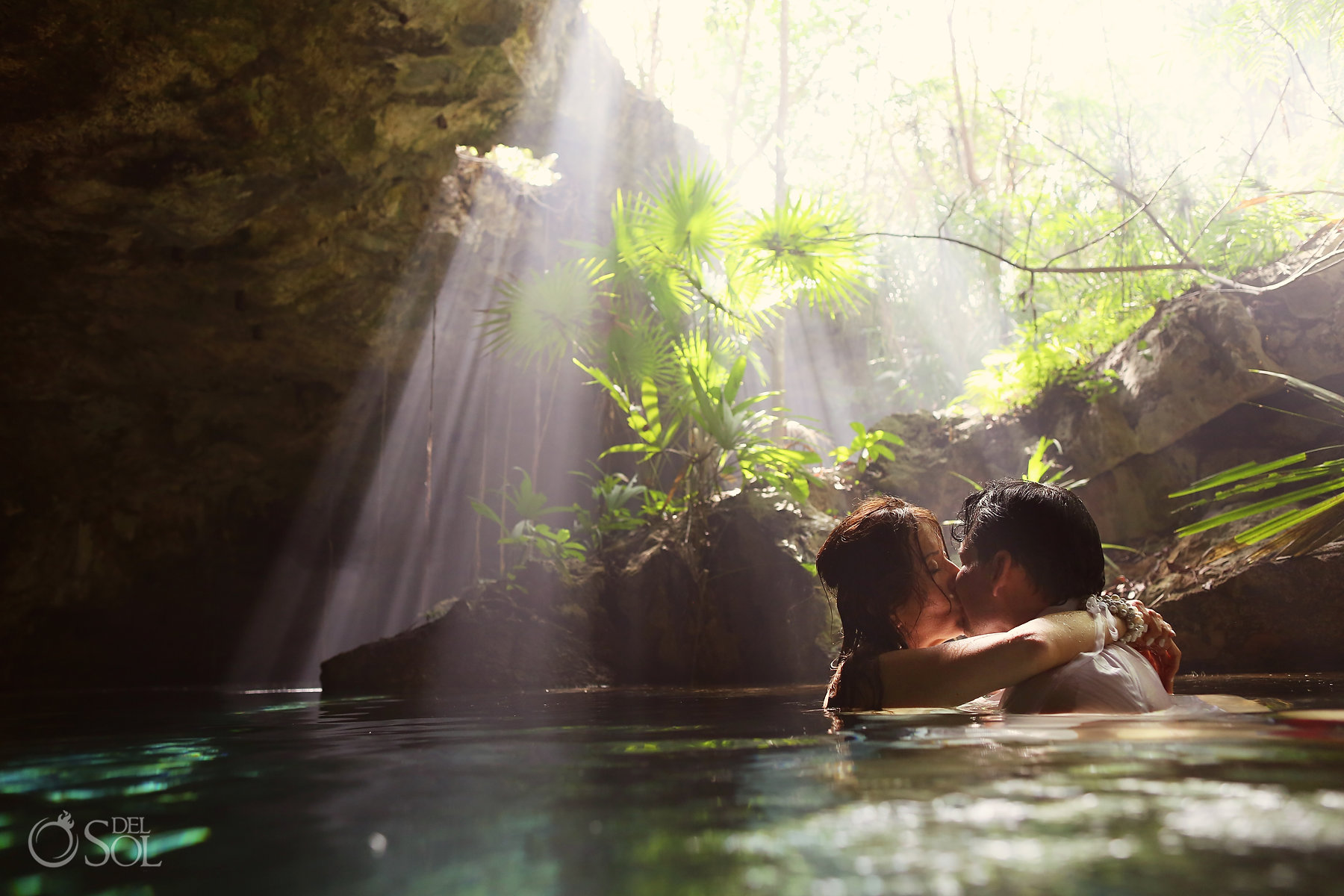 Del Sol: How was your experience with the Del Sol team?
"The experience with Del Sol team was excellent and stunning since the beginning. Emails were replied fast. Communication was clear. Video calls were a great idea to see smiling people behind those helpful typed words.  We also had the pleasure of meeting the creator of Del Sol Photography, Sol, very attentive of our needs."
"When the day came, Polly and her team made us feel so comfortable, safe and as part of their family!!! Infinite gratitude to all of you!" -Veronica

Del Sol:  What advice would you give to another couple thinking about doing a trash the dress?
"Just do it! You won't regret it since it would be an unforgettable magical experience with the best!" -Veronica