Banyan Tree Mayakoba Wedding – Tamika and Armando
"Of course our happiness was because we had just exchanged vows, but it was magnified because of how happy our guests were. It was magnified because we could feel their love as well. Those are the moments that you can't recreate and oftentimes you can't find the words to explain that moment." – Tamika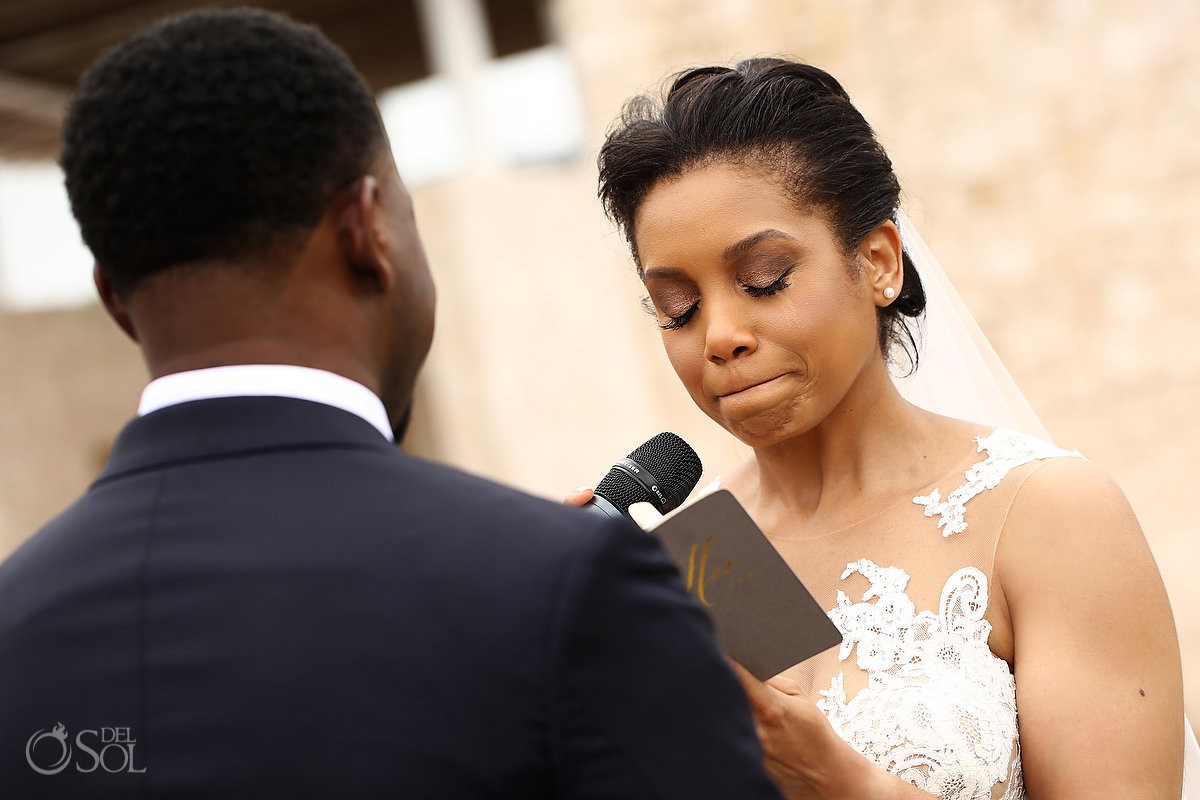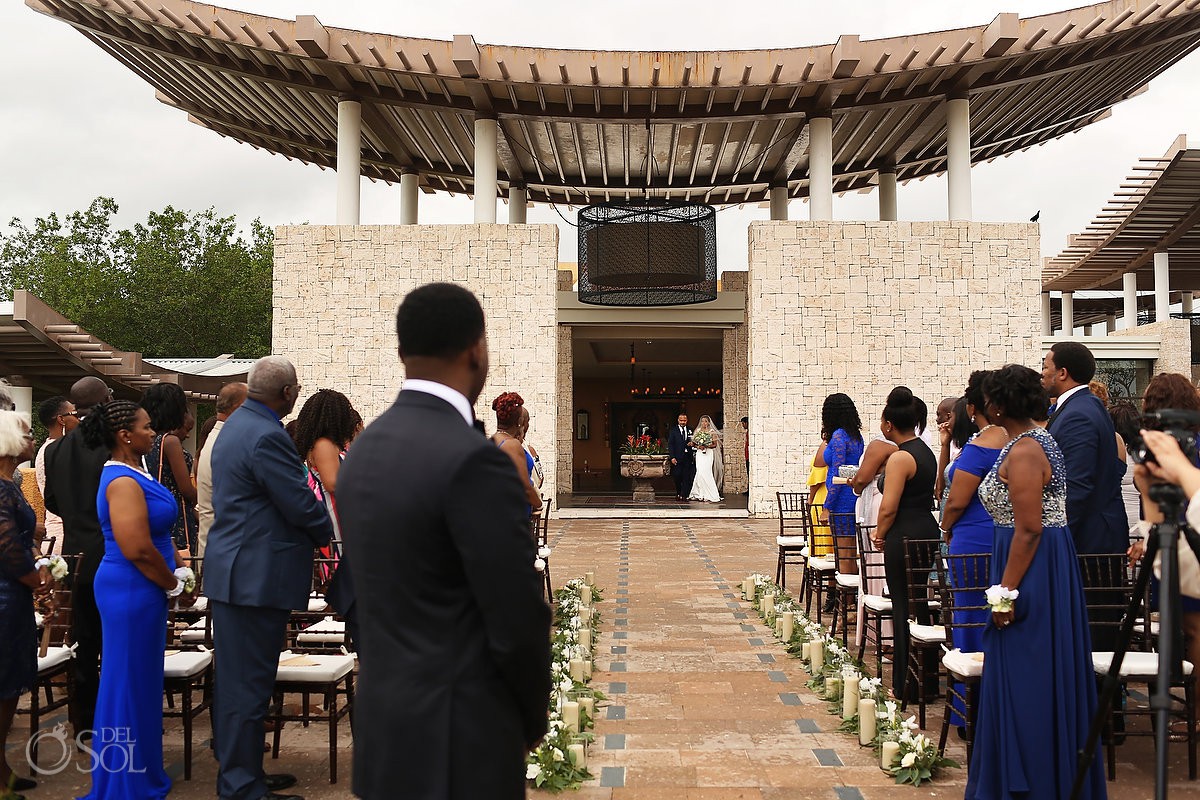 Tamika and Armando made it clear from the beginning that their wedding day was as much about their family and friends as it was about them. From their unplugged ceremony to their decision to have a destination wedding, everything comes back to sharing their love :) . This is the story of Tamika and Armando's Banyan Tree Mayakoba Wedding.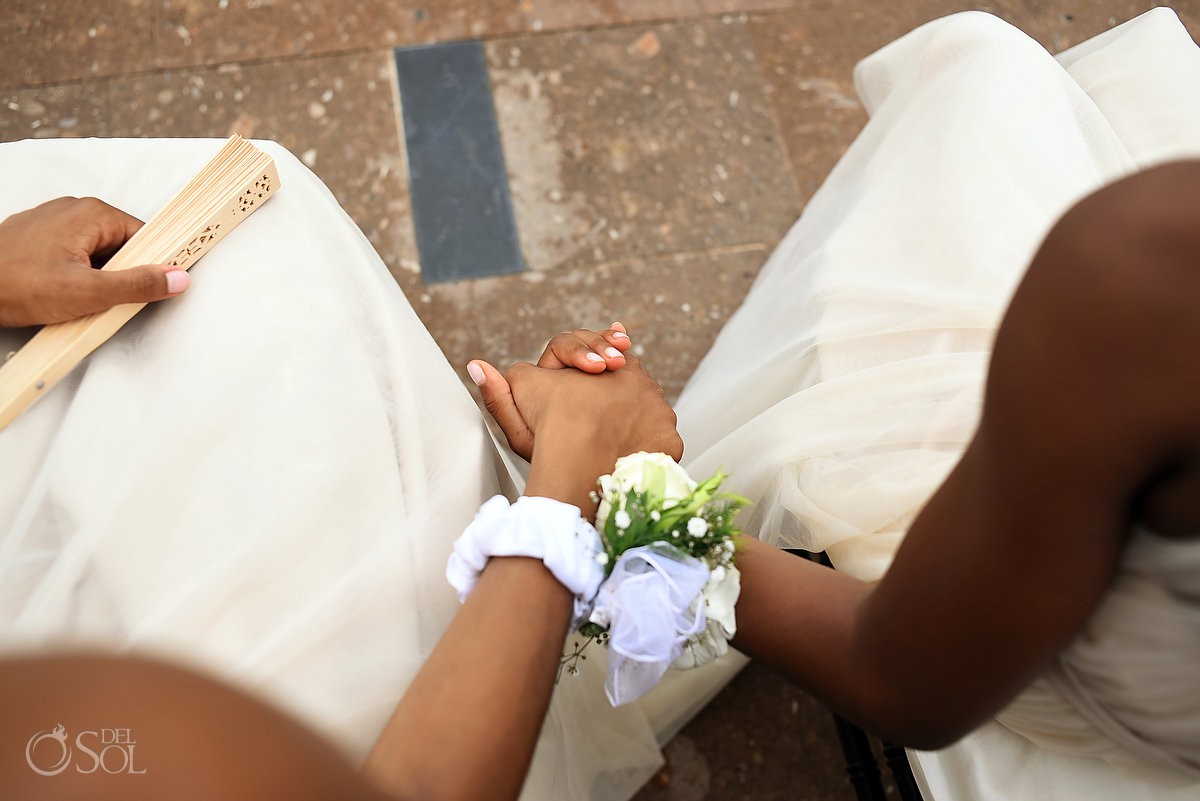 For information about planning your travel and room blocks at Banyan Tree Mayakoba – contact us! Del Sol Photography's sister company Del Sol Travels is a full-service travel agency.

"At the very beginning of the planning process we wanted to give our guest a glimpse of who we are and what we love. Our decision to travel was simply because Tamika and I love to explore and travel." – Armando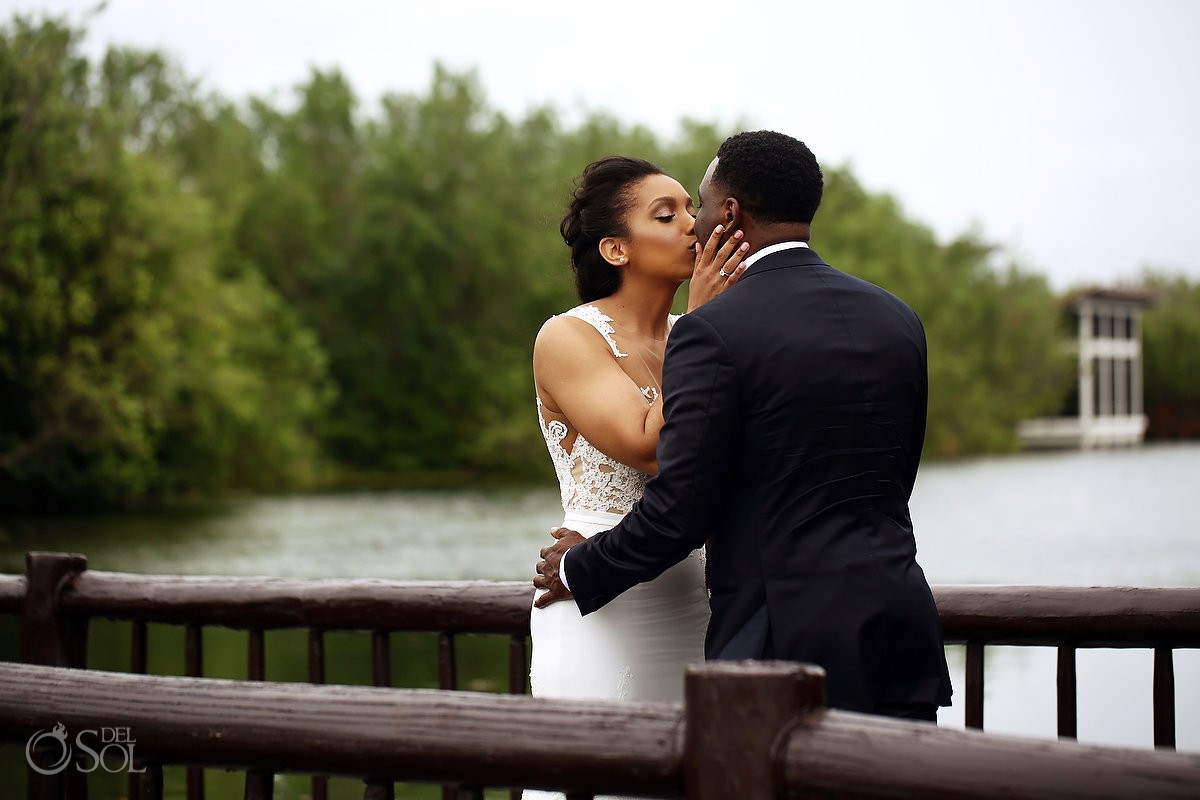 Tamika: "We both love to travel and it's the one thing that we always feel so amazing. Having a destination wedding was the only choice."
"We wanted our loved ones to experience the same joy and happiness we feel when we travel. Every aspect of the celebration weekend was created to be an experience for them and the wedding was just the icing on the cake."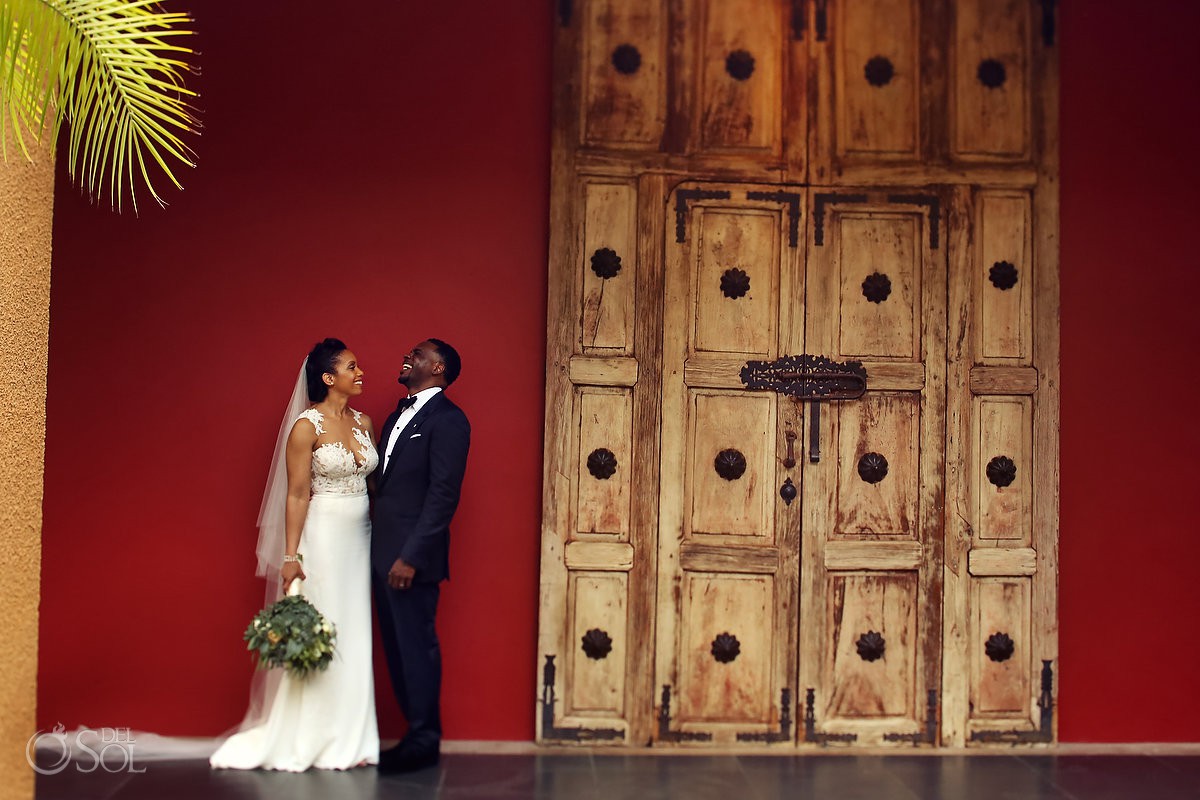 "We wanted our guests to feel our love daily and how much we truly appreciated them being along through our journey of love. Every chance we got, we communicated that our wedding is just as much about them as our guests as it is about us." – Tamika
"Our mission was accomplished as every guest shared on a daily bases how much they enjoyed themselves. Those 4 days and our wedding was one for the record books for them."
Del Sol: Tamika you were super emotional during your vows…
"The funny thing was I wrote my wedding vows 2 days before the wedding at 3am."
"I had so much running around to do right before the wedding and when we arrived in Mexico that I didn't have time. I wrote a journal for Armando for the last year of every thought and emotion I had leading up to the wedding and gave that to him the morning of the wedding so all my thoughts were wrapped up in that journal. Lol."
"I didn't know what my vows would be. I thought about what Armando meant to me and in that moment my vows were written. I thought that was just the beginning of the vows and I wanted to finish them later, but with all the partying never got around to it until the morning of the wedding. I sat up in my bed to finish them and started to read what I had already wrote and instantly started to cry."
"At that moment I knew my vows were finished. I didn't add or change anything from the first time. It told the story. Armando is my soulmate."
"I'm one of the lucky ones that was blessed to be marrying my soulmate. When people don't ever find their soulmate in their lifetime. I didn't think I would cry again during the ceremony but I couldn't help it. And it didn't help that Armando kept crying either. Lol."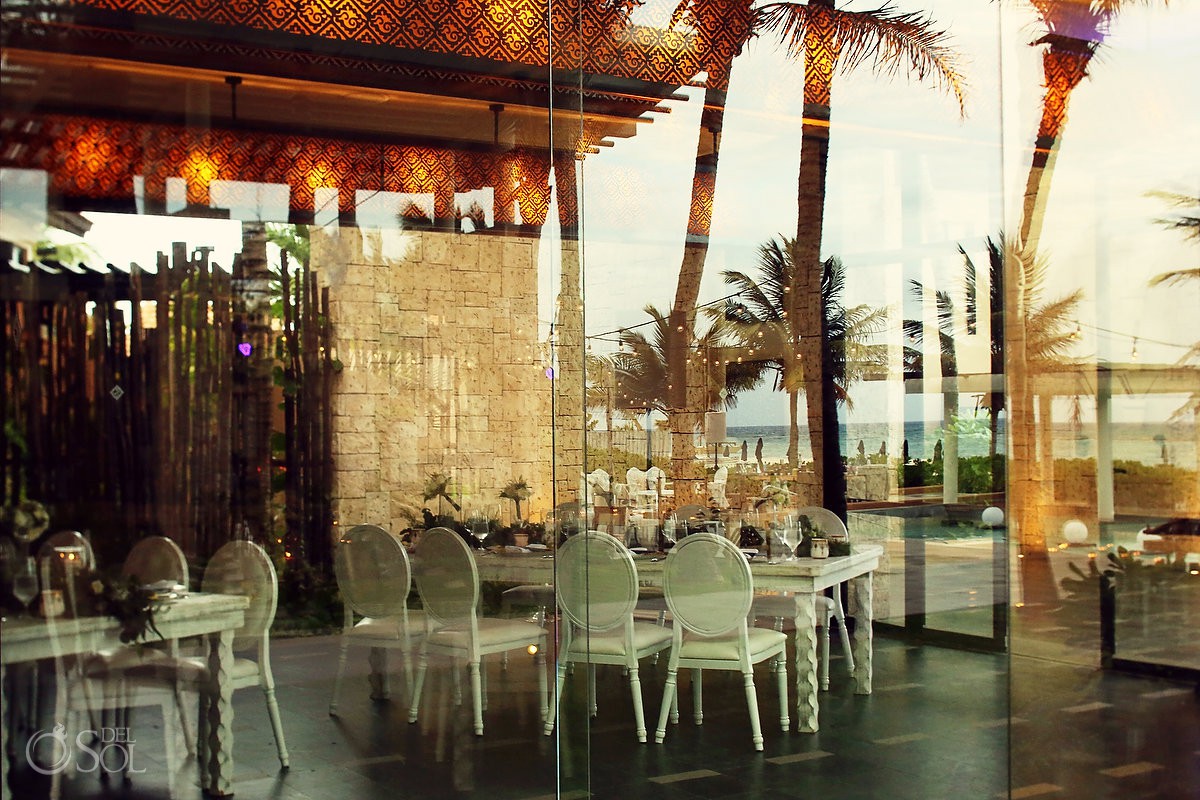 Armando: "Tamika's vows were special to me as a whole, but the part related to my daughters was especially touching because of the relationship I have with them. She referred to herself as a "Bonus Mom" it showed her thoughtfulness about what she has been to them and will continue to be."
Del Sol: Tell us about some of your wedding details?
Tamika: "Every aspect of the wedding we wanted to be special and meaningful to us. We are both spiritual people and know that with God we can overcome anything. Armando is Catholic and the rosary was a way for me to honor my future husband's religious background. I searched for someone to make something that was elegant and timeless to wear. I finally found Ronza George who made the rosary exactly how I wanted."
"During the ceremony we wanted to include those that were super special to us. The girls are Armando's heartbeats and our union wouldn't be complete without us honoring them."
Tamika: "Funny thing is we didn't know the pastor was going to ask us to recite vows for them, but it was natural for us to talk about the love for them. As I stated, "there is no such thing as step-mother and they can consider me their "bonus mom!"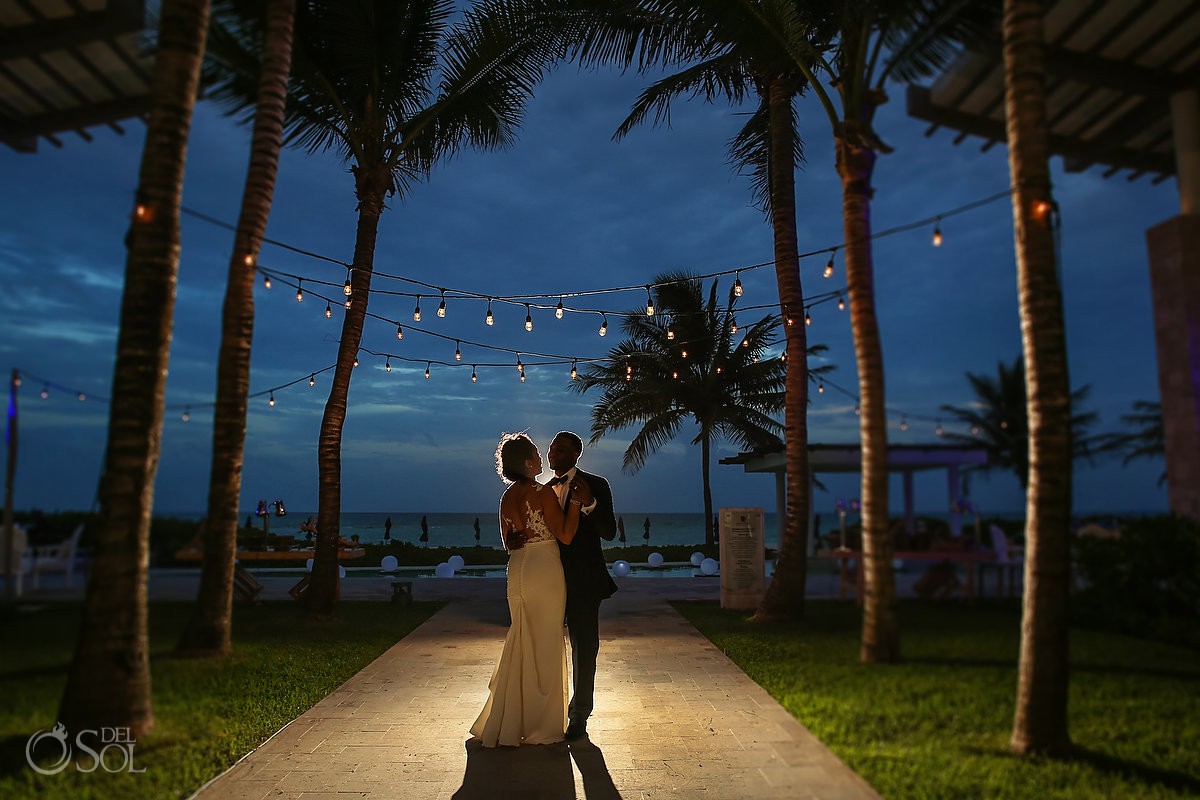 "I will always love and care for them as if I gave birth to them. Armando and I are both close to our parents and wanted to find a way to honor them as well during the ceremony. So the last kiss as singles before our first kiss as husband and wife was so meaningful. It allowed the parents to also give a special blessing of us in that moment. June 10th united all of us as a family."
Del Sol: you went "unplugged" and boy does it show in your wedding photos!
Tamika: "Armando was against the no cell phones at first. Lol but he eventually listened to me and thought it would be a great idea. He thanked me later. Lol. We really wanted everyone to be present in that moment and be able to connect with us on a deeper level. There wasn't a dry eye during the ceremony because everyone was present. We also wanted the blessing of our loved ones on our marriage. All of our guests stated how they loved that we didn't allow cell phones because they also felt very connected at that moment."
"It's funny how removing a small device can change the outcome of ones experience and emotions." – Tamika
Del Sol: Your families have the most joyful, celebration energy and they sure know how to party!
"Both families are party animals. Lol. However, Armando's Panamanian heritage by far has my family beat. No one wanted to leave that night. They partied so hard that I think DJ Dulce didn't even want to stop playing!"
Armando: "As noted my crazy (in a good way) family has always partied hard! I first met a lot of Tamika's family at her 30th birthday and I quickly knew our families would mesh great together. There was certainly magic in the air on our special night and created the most amazing and memorable experience, not just for the two of us, but for our guests as well."
"Every aspect of the wedding was to create a memory for our guests. We both thrive off of making other people happy. We wanted them to feel the love we had for each one of them." – Tamika
Del Sol: How was your experience with the del Sol team?
Armando: "Simply put…….Amazing. The creativity could certainly be felt."
Tamika: "Del Sol was amazing and such a pleasure to work with. Often times, I didn't even realize they were there. Lol."
Del Sol: Why did you choose Banyan Tree Mayakoba?
Tamika: "Banyan tree treated us like we were the only thing that matter that weekend. Their staff was very attentive and Pamela rocked."
"I knew Banyan Tree Mayakoba was the place when I arrived. It was so peaceful and made you want to fall in love all over again. The resort would add to our guest experience. How could anyone have a bad day, walking up and Banyan tree every morning. I want to go back now." – Tamika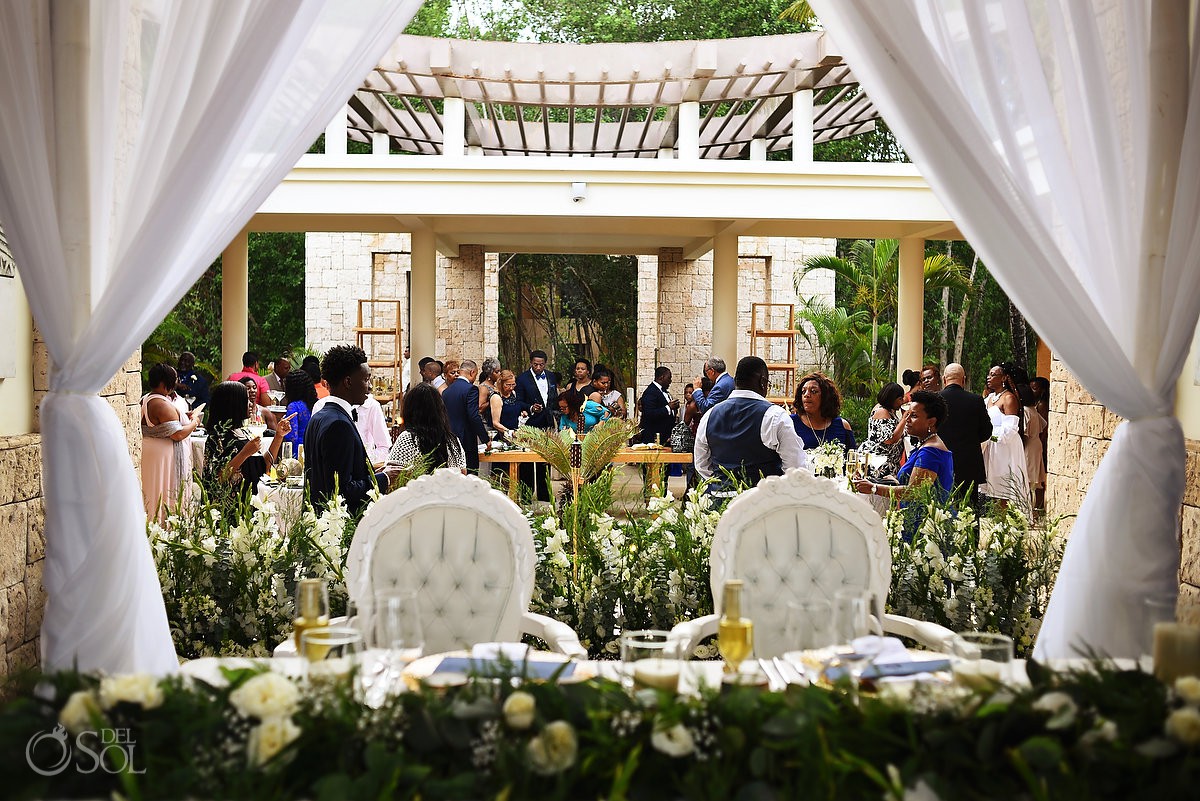 ---
Principal Photographer: Sol
Destination Wedding Location: Banyan Tree Mayakoba
Destination Wedding Coordinator: Regina Brooks – Régine Danielle Events
Makeup: Britt Garrison
Hair: Biana Chandler
Wedding Dress: Pronovias
Stationary: Karla Lim – Written Word Calligraphy
Rosary: Ronza George
DJ: Dulce
Bride's shoes: Sophia Webster
Veil: Girls and a Serious Dream
Grooms Tuxedo: Ermenegildo Zegna
Grooms shoes: Armani
https://delsolphotography.com/wp-content/uploads/2017/08/mayakoba-wedding-banyan-tree_TA_0104.jpg
800
1200
Matt
https://delsolphotography.com/wp-content/uploads/2022/04/delSol-new-logo-340px-copy.png
Matt
2017-06-10 17:03:02
2020-07-10 13:28:28
Banyan Tree Mayakoba Wedding – Tamika and Armando