"People never forget two things, their first love story and their first day in a Cenote."
— Matt
Fatiya + Aaron, a super fun eloping couple chose to have a Tulum Romantic Elopement in cenotes. We often find people who are reaching out to plan a #travelforlove adventure together.  Today, the eloping craze is hotter than ever and fills the majority of our calendars for Mexico Elopement ceremonies with Del Sol Photography.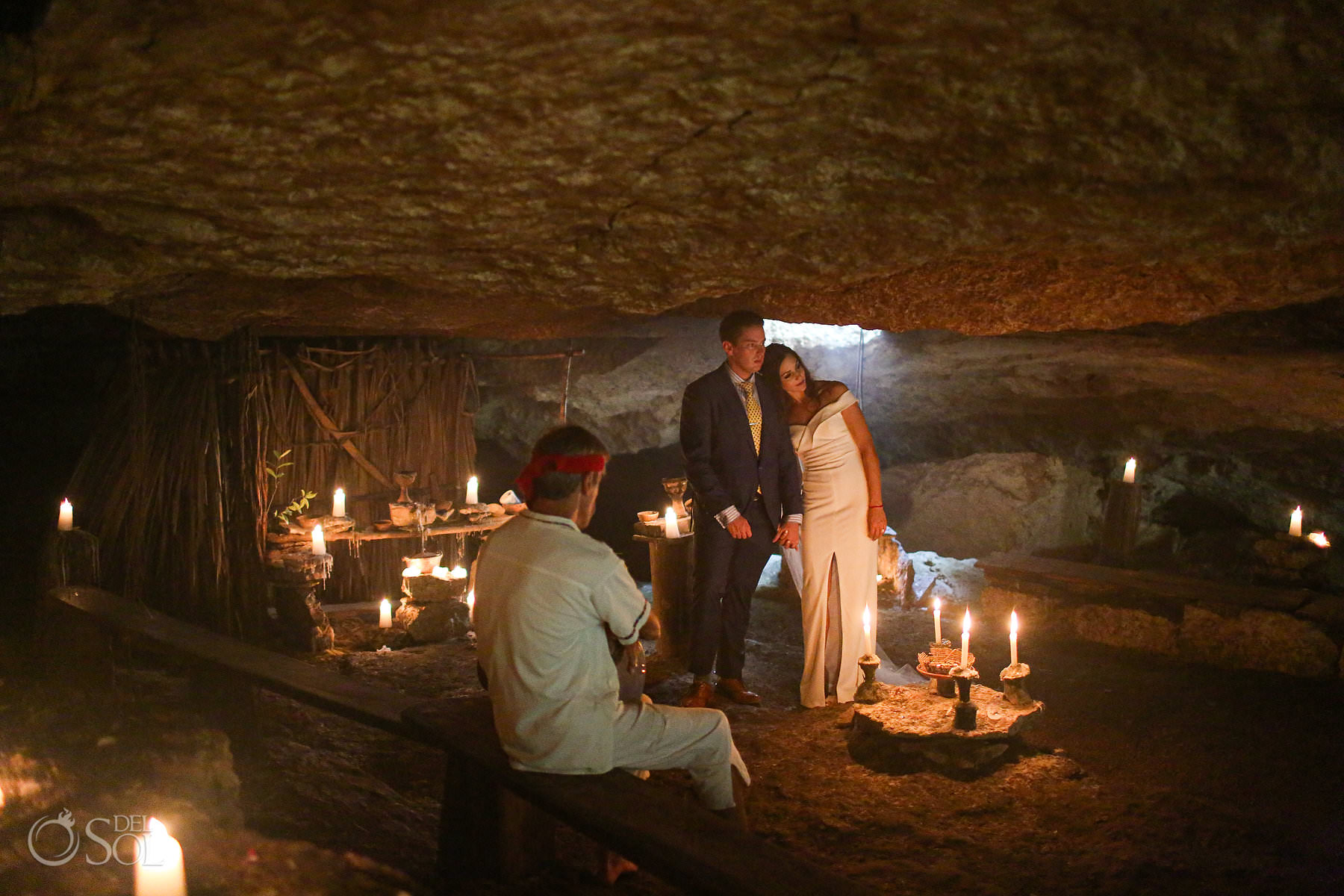 Planning Tulum elopement ceremony in Mexico is easy for us with our boots on the grounds and many years living in the region, there are numerous locations to have your private elopement ceremony. Not all locations are private and not all locations allow formal photography or couples to just show up with an officiant and carry away as usual, without venue rental fees or perhaps restrictions to even begin.  We have chosen a handful of perfect spots that give us the freedom to rent spaces privately and choose the most epic light conditions for photography.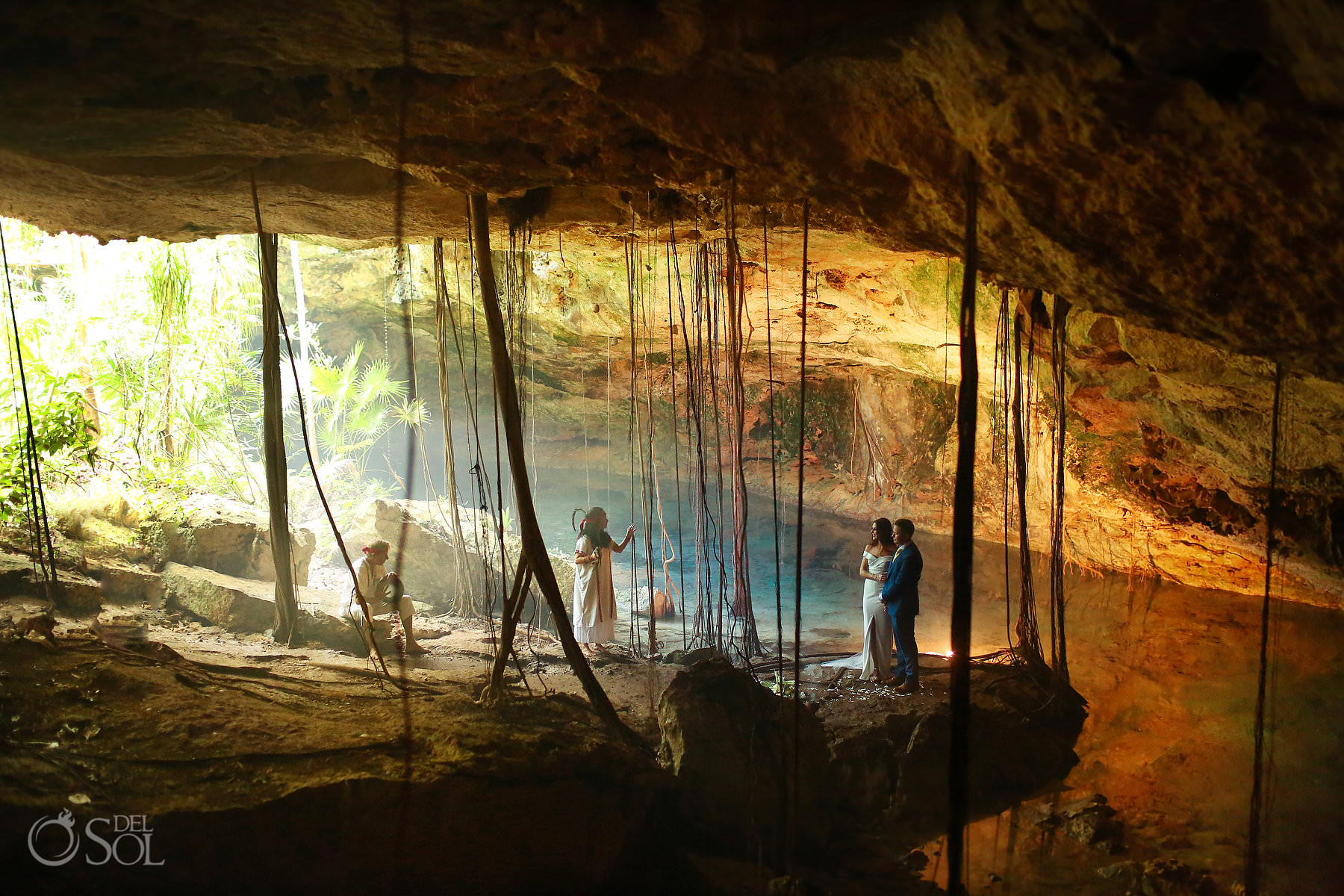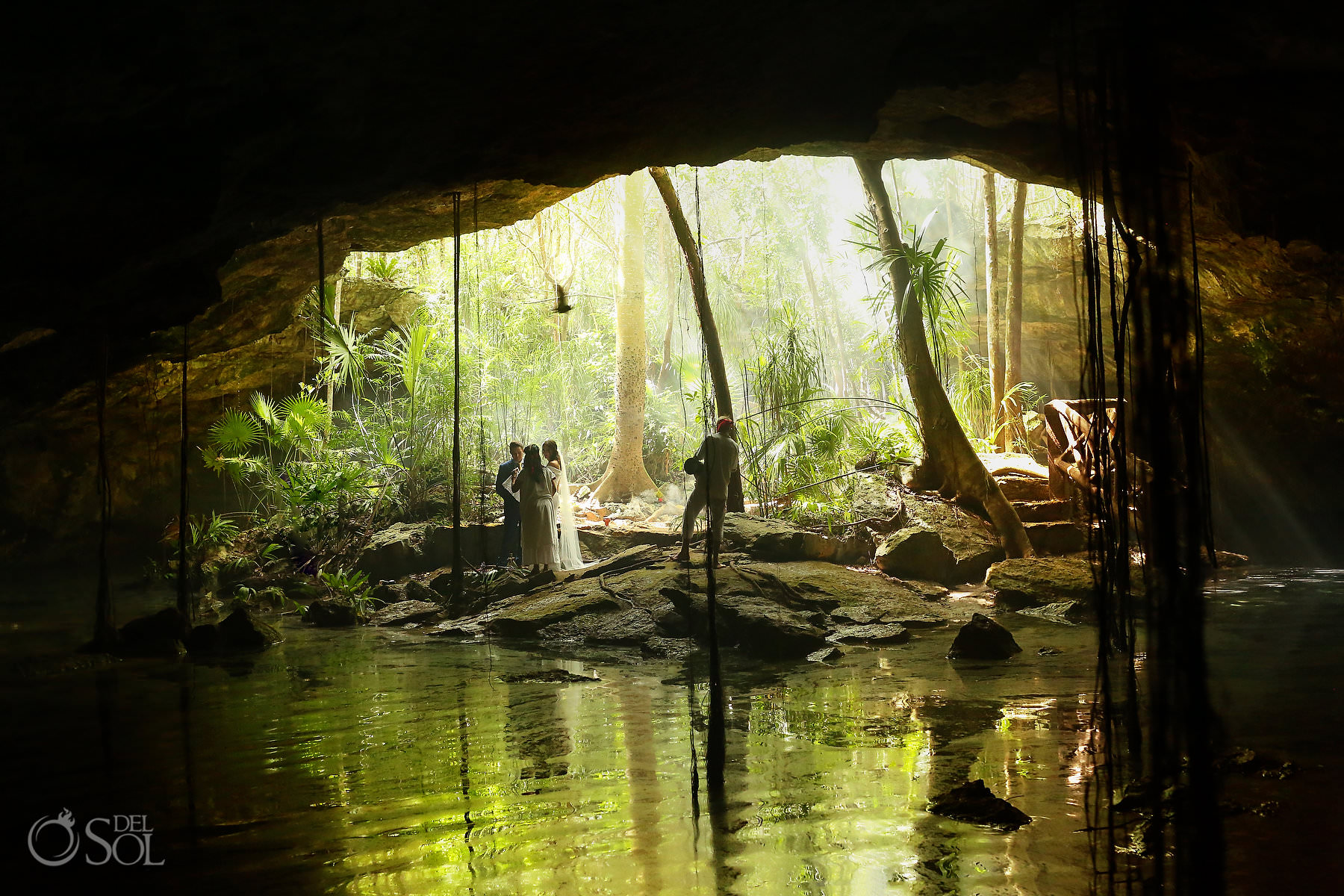 Bats in caves of the cenotes are often present as they feed at dusk.  Underground cave elopements often will have a few natural visitors.  Local birds (mot mot's) and other animals are constantly making sounds.  Sometimes we see sparrows and other little insects that add to the unique sounds and ambiance of the spaces during the ceremony.  The sound of a cricket is amplified 10X fold.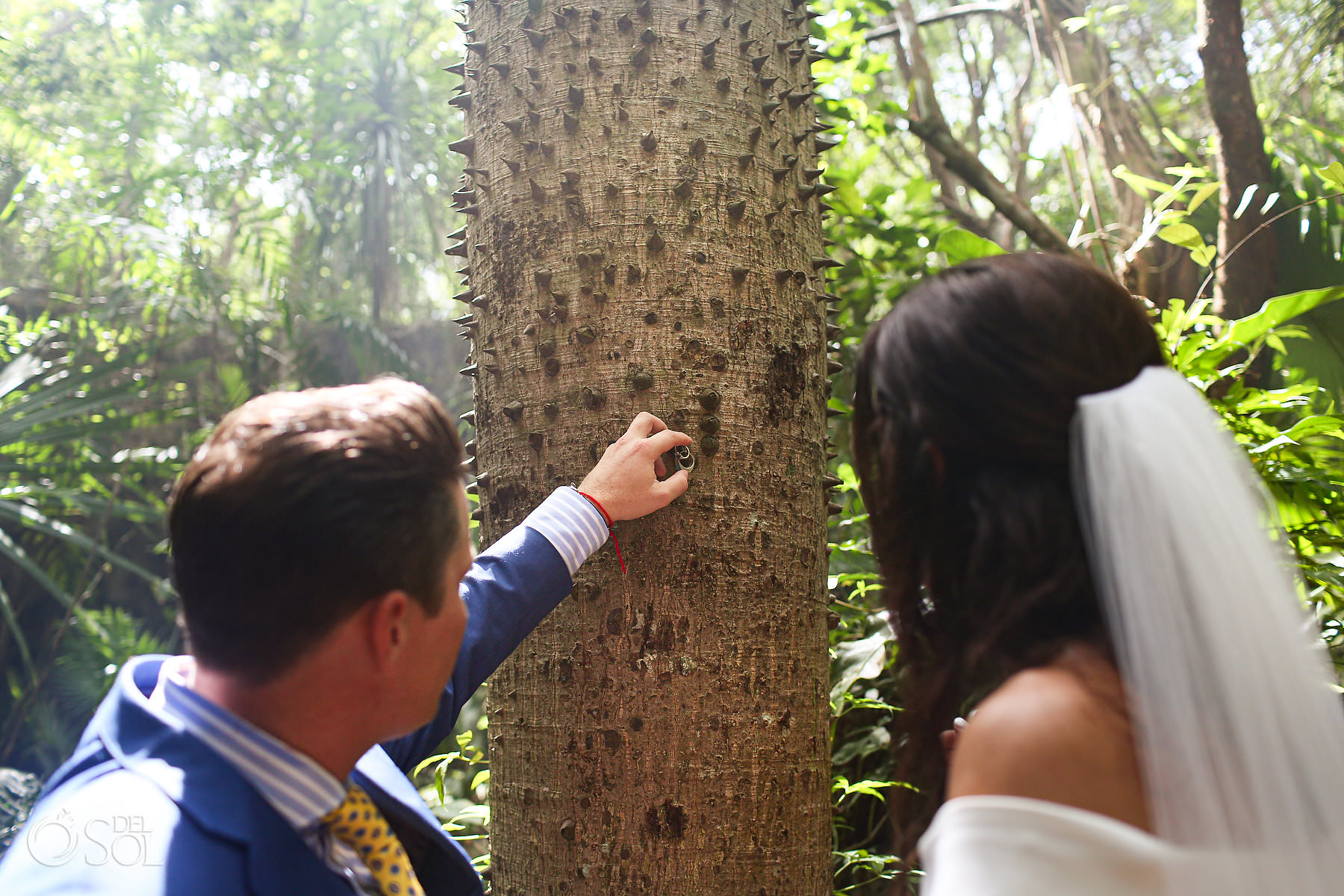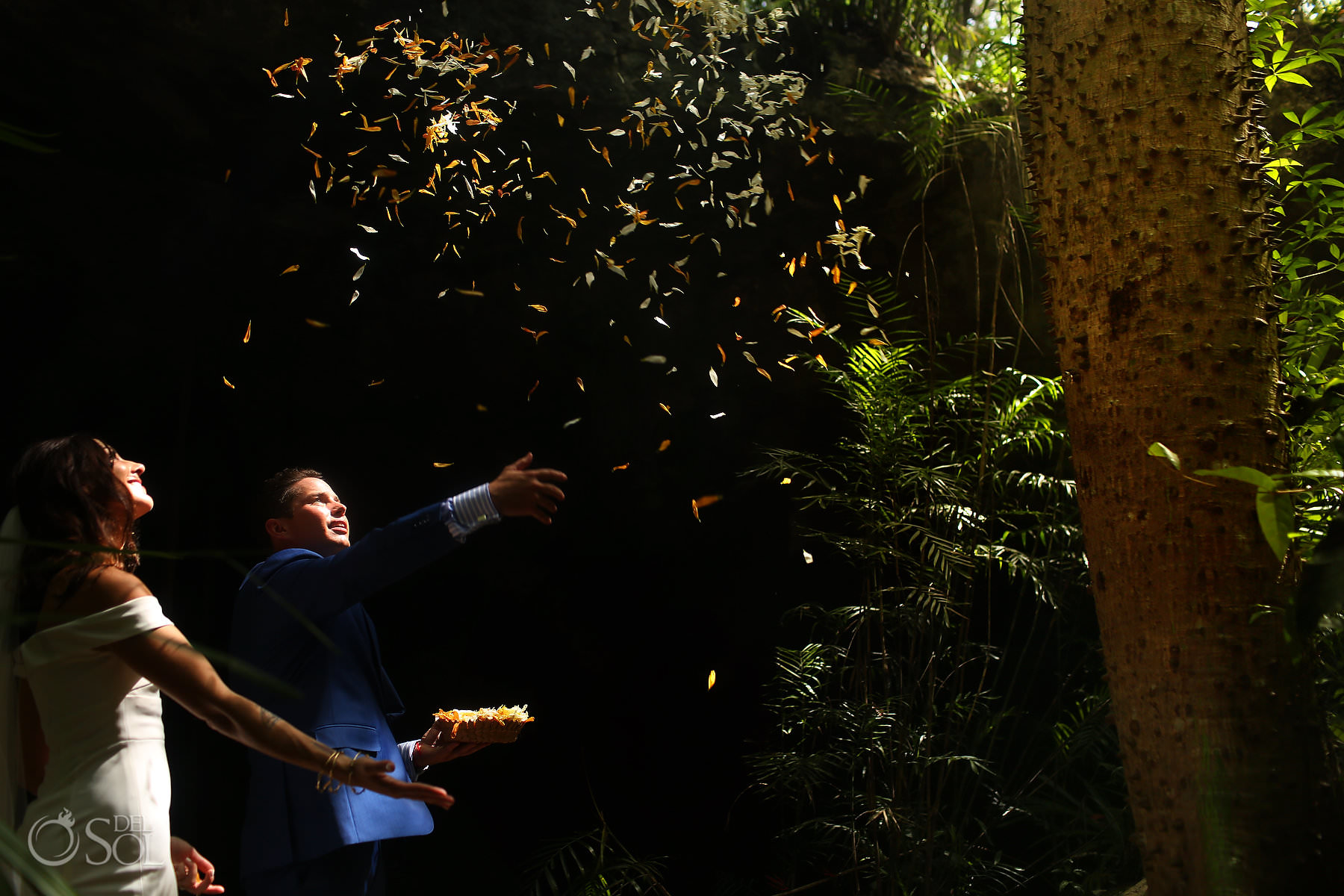 The blessing to the Ceiba tree is a special moment for us to include in elopement ceremonies in cenotes.  The tree is a sacred tree to the Ancient Mayan civilization and they believed the tree was a connection between the underworld (cenotes and underground rivers) and the heavens, the skys.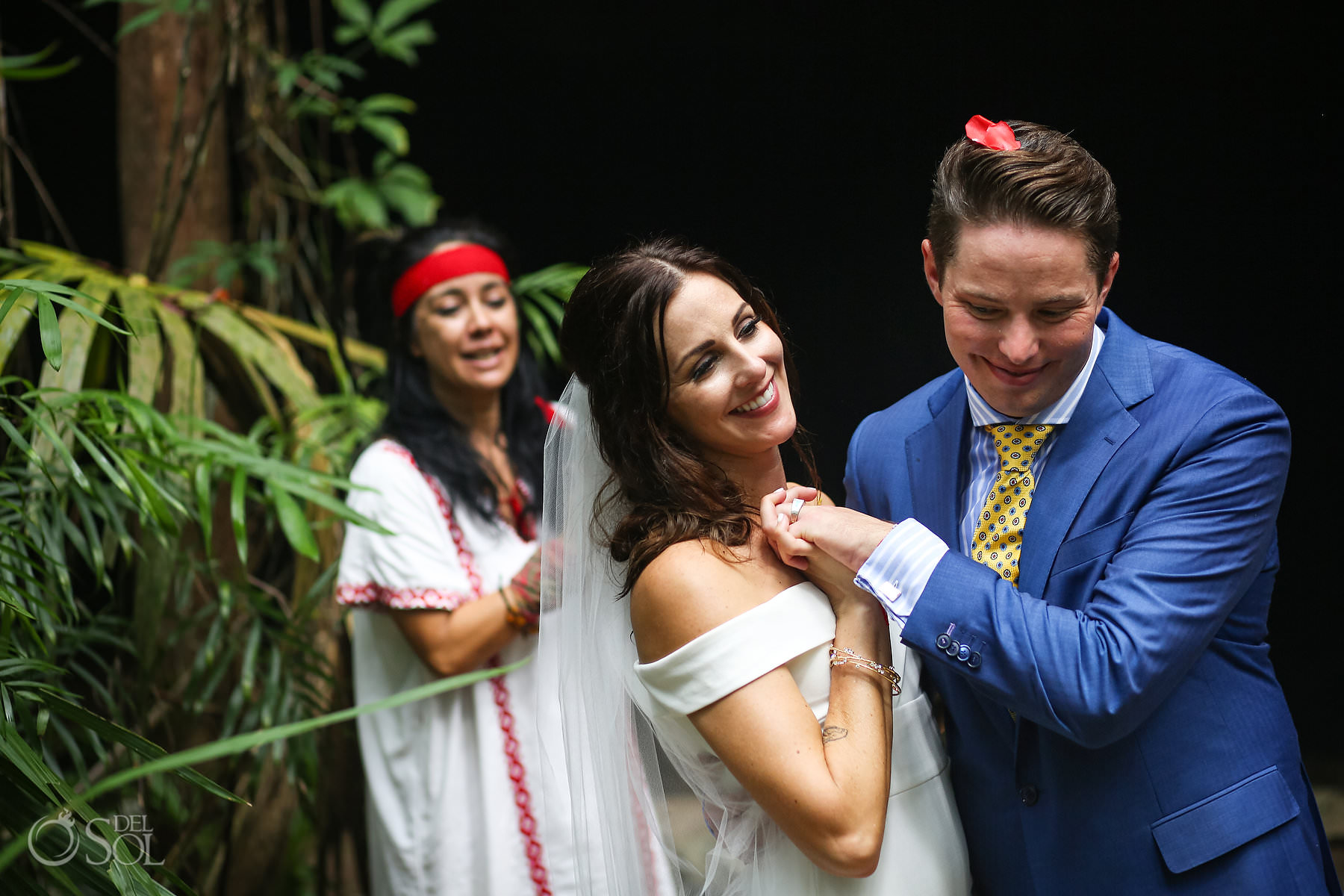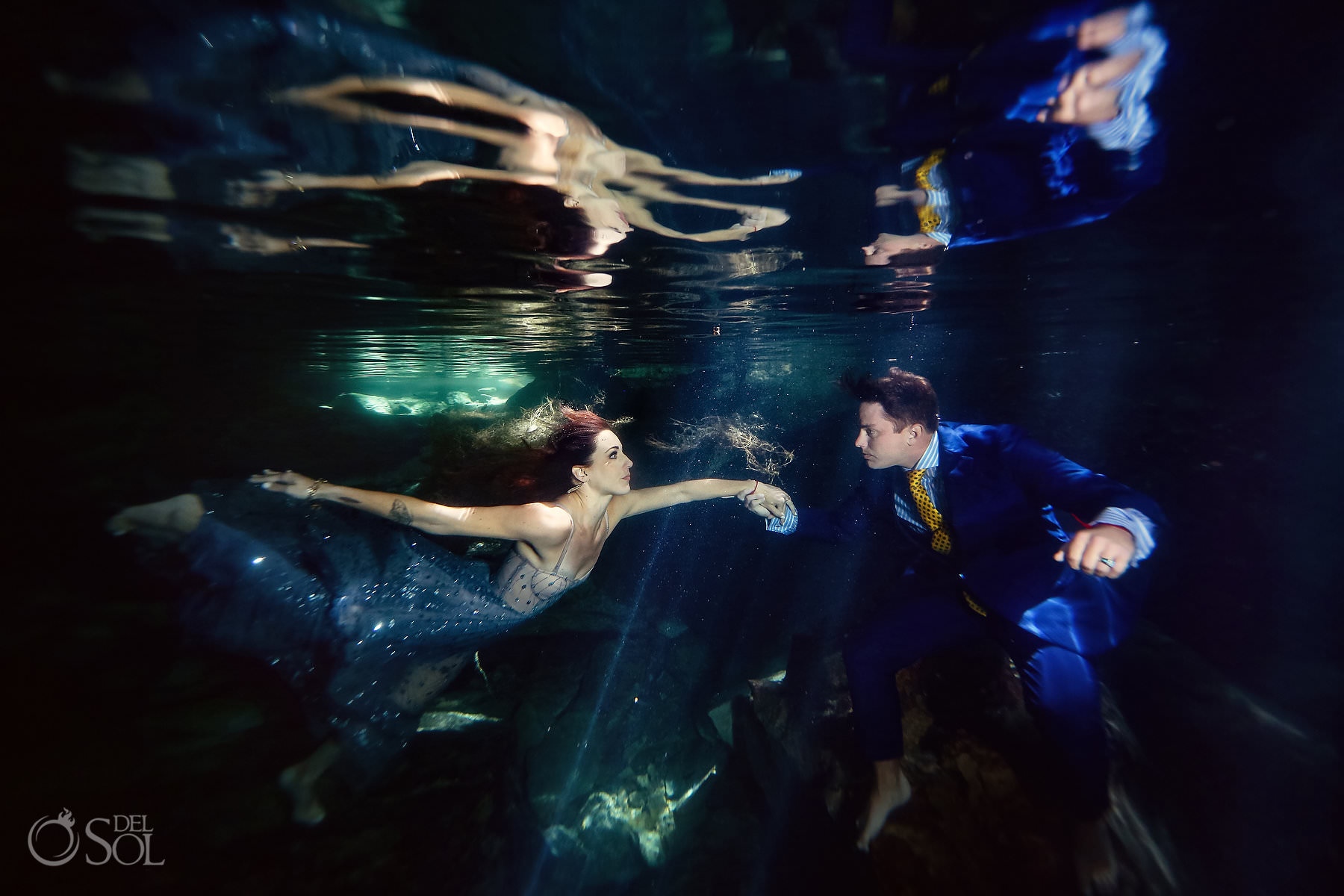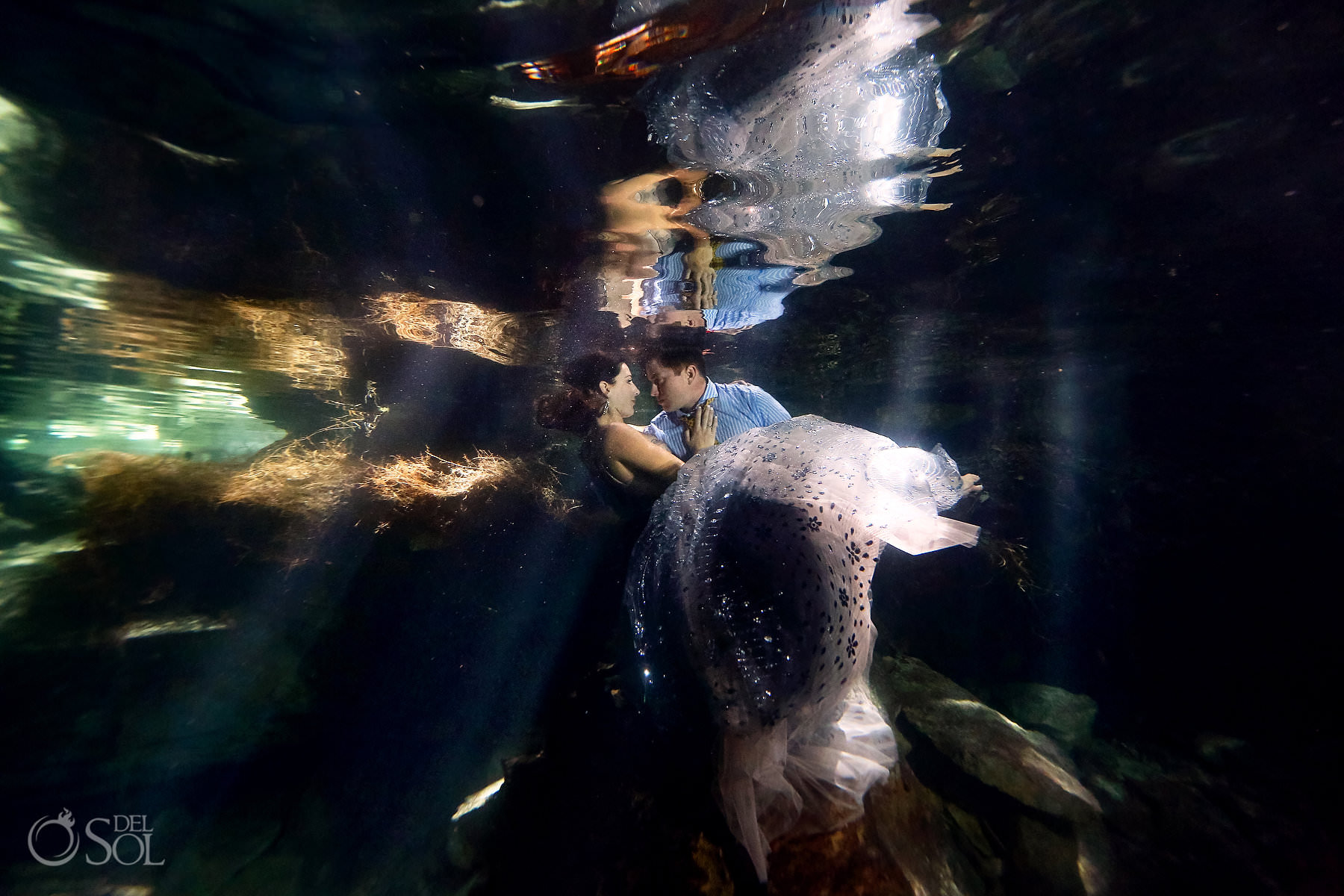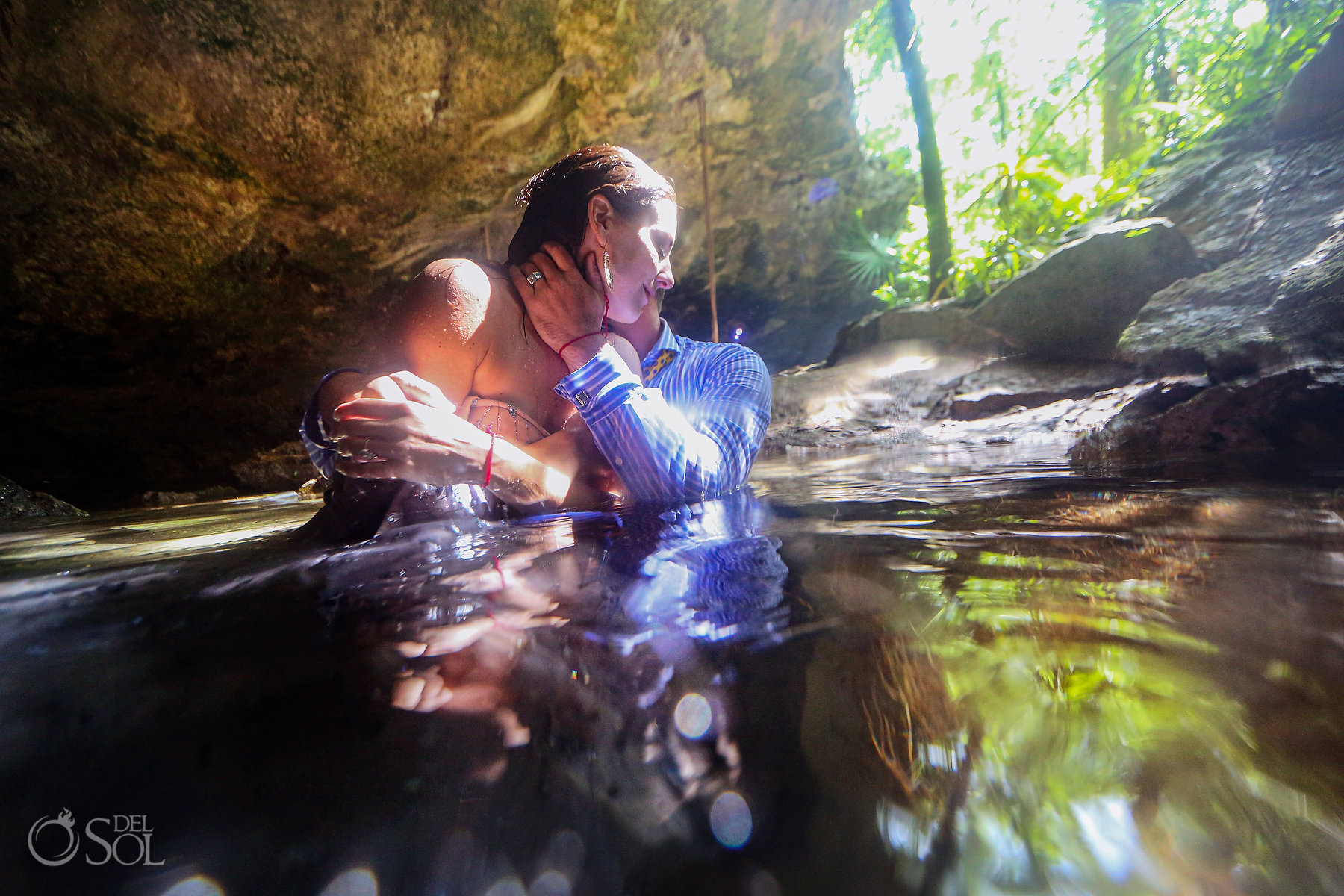 Each one of our Mexico Tulum romantic elopement ceremonies are designed to use the power of the sunbeams at the perfect timing to assure epic rays of light providing we have a sunny day.  We have a suggestion as to when you can plan your ceremony time on our seasonal guide.  Even if it is raining, we always say we hope we see a rainbow as quoted on our post about rain on the wedding day.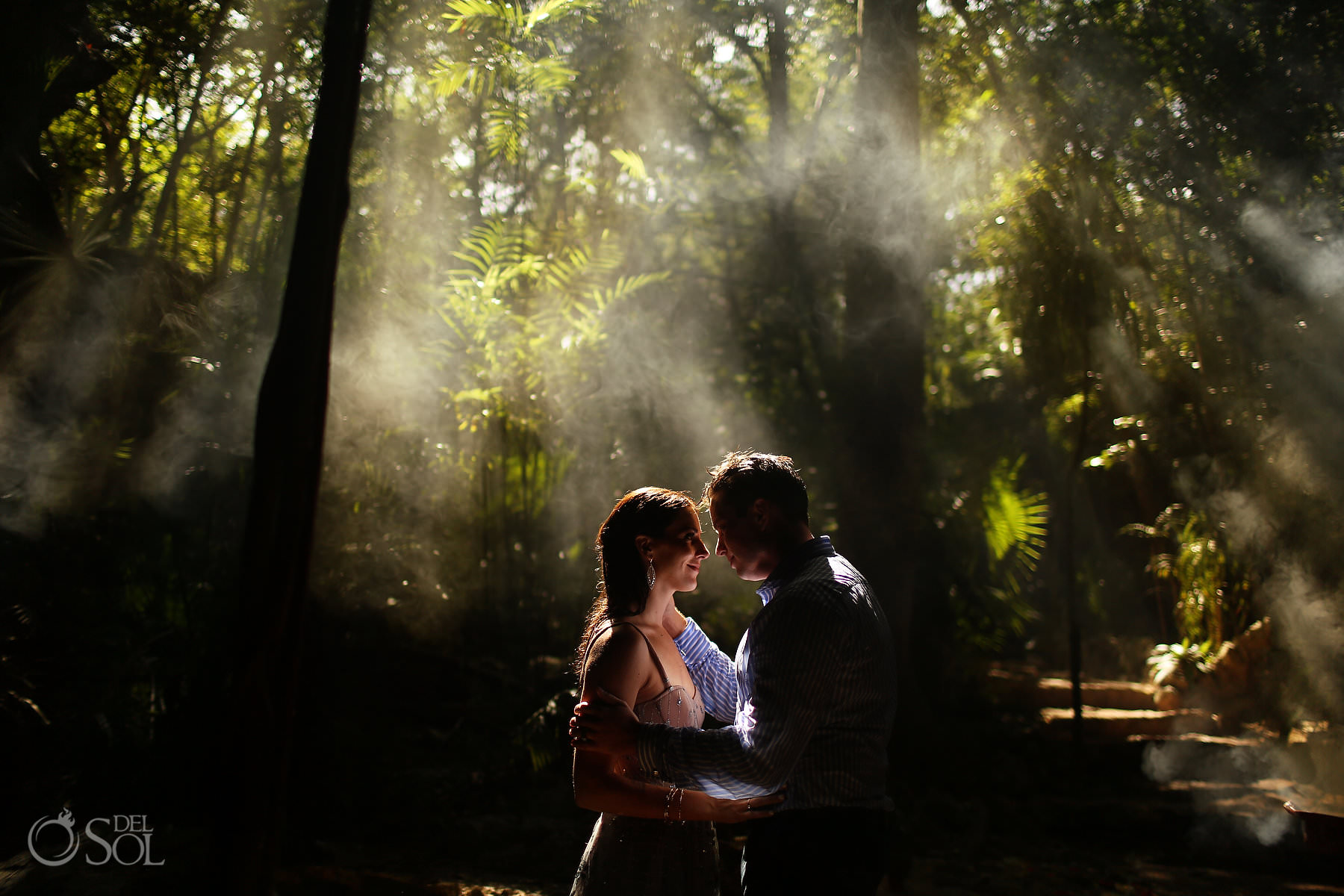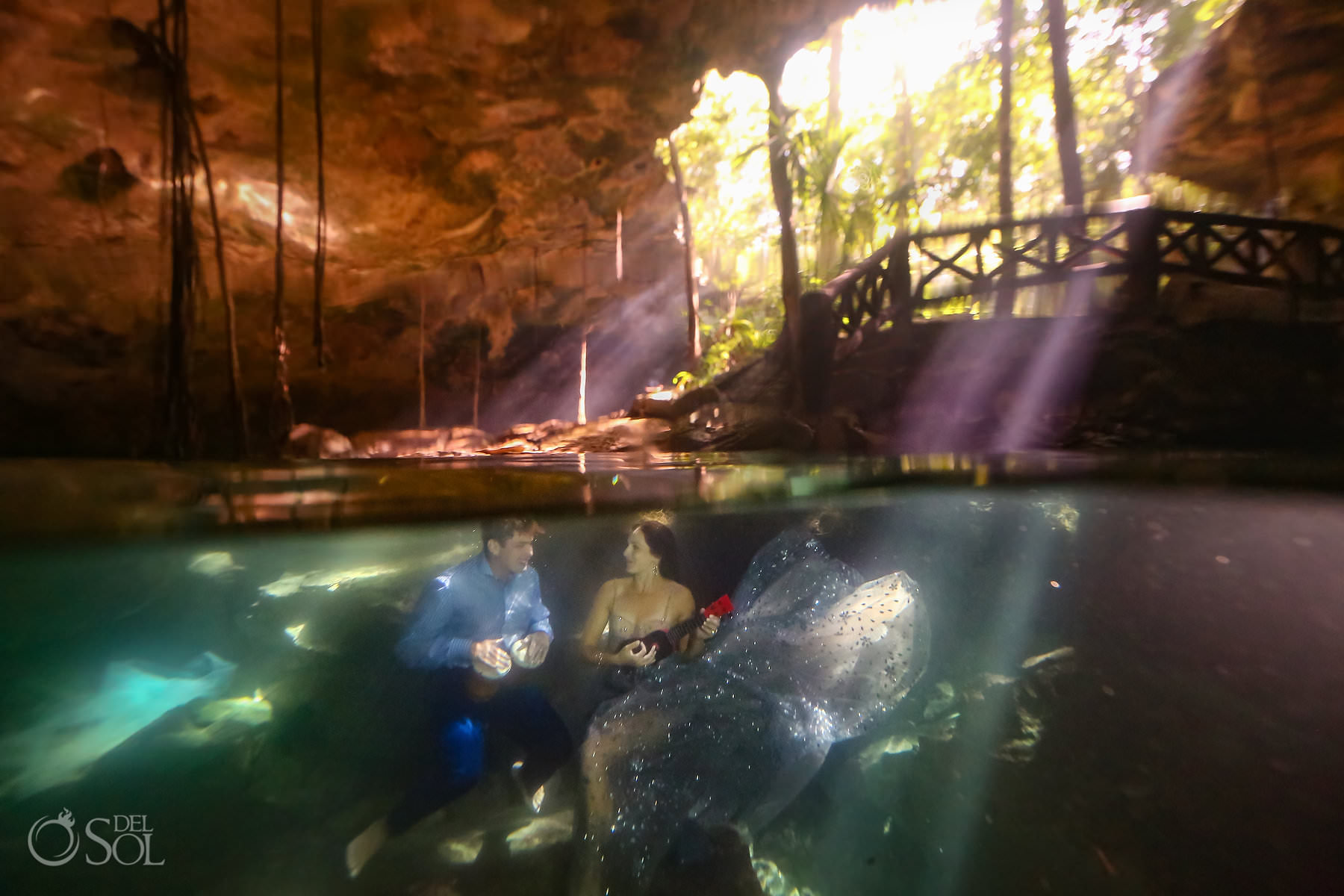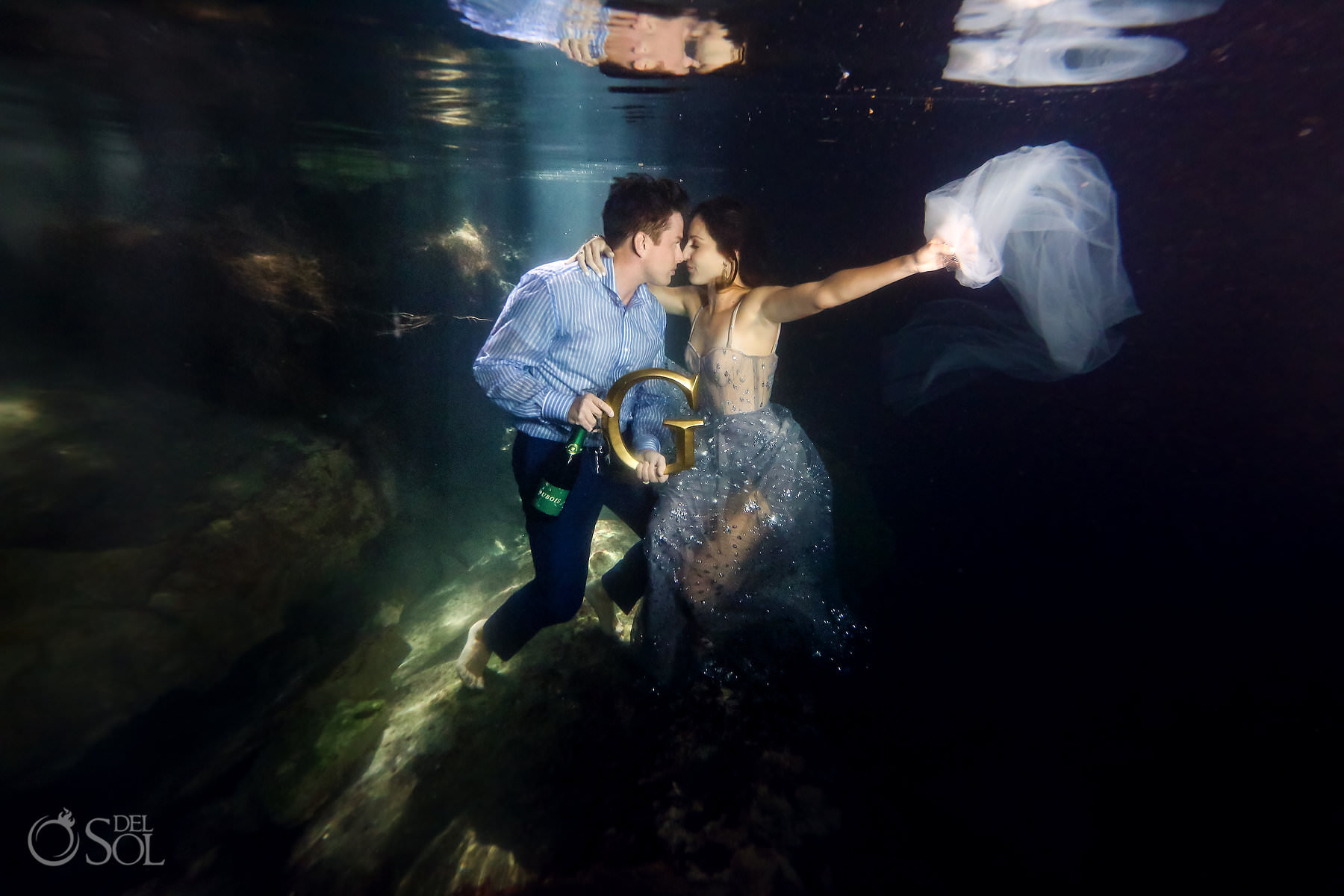 The cenote Trash the dress has been a career-long del Sol Photography specialty that keeps us inspired and following the magic.  There are so many variables to underwater photography in wedding dresses.  We recommend you elope in Mexico and then do an underwater photo session right after the ceremony.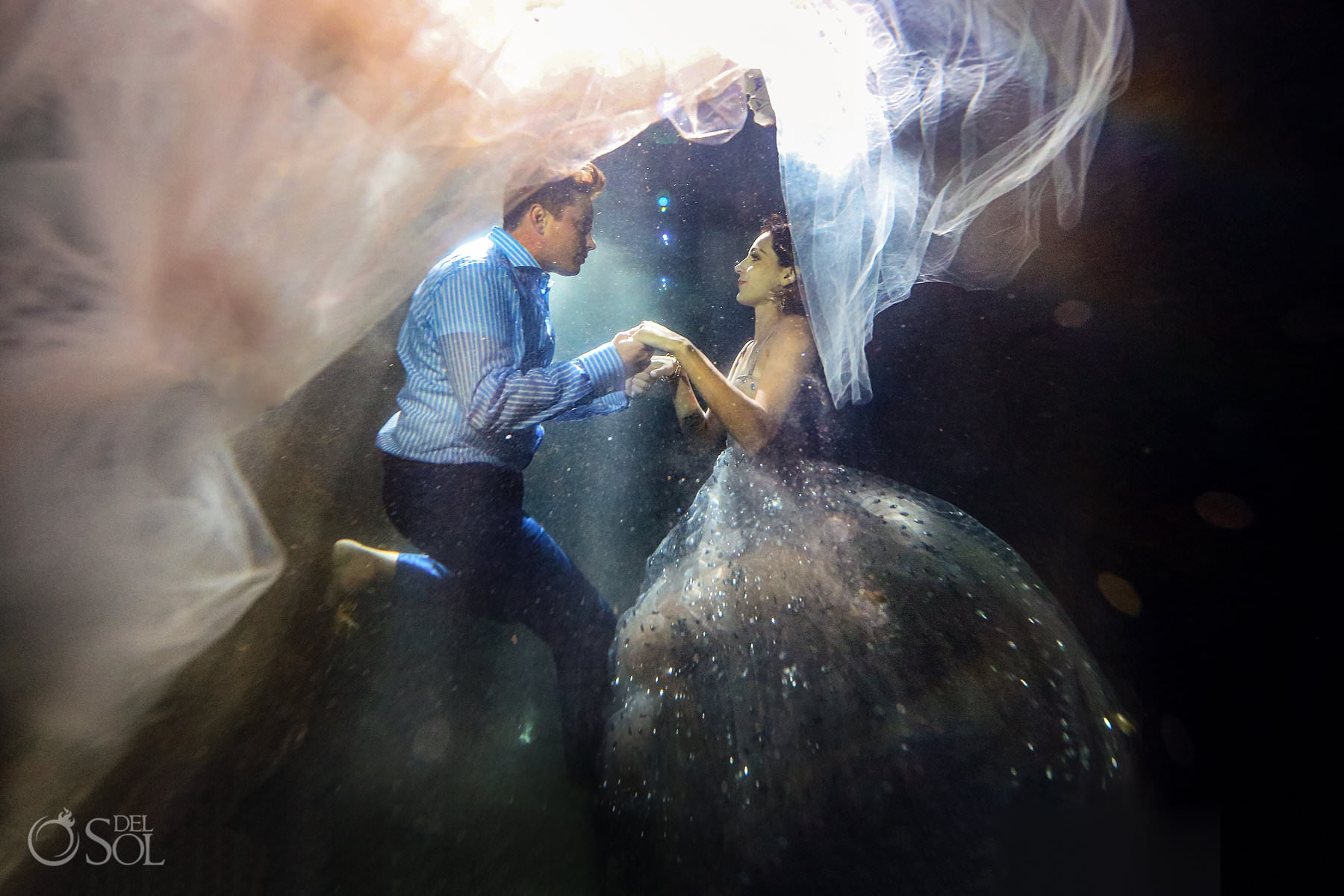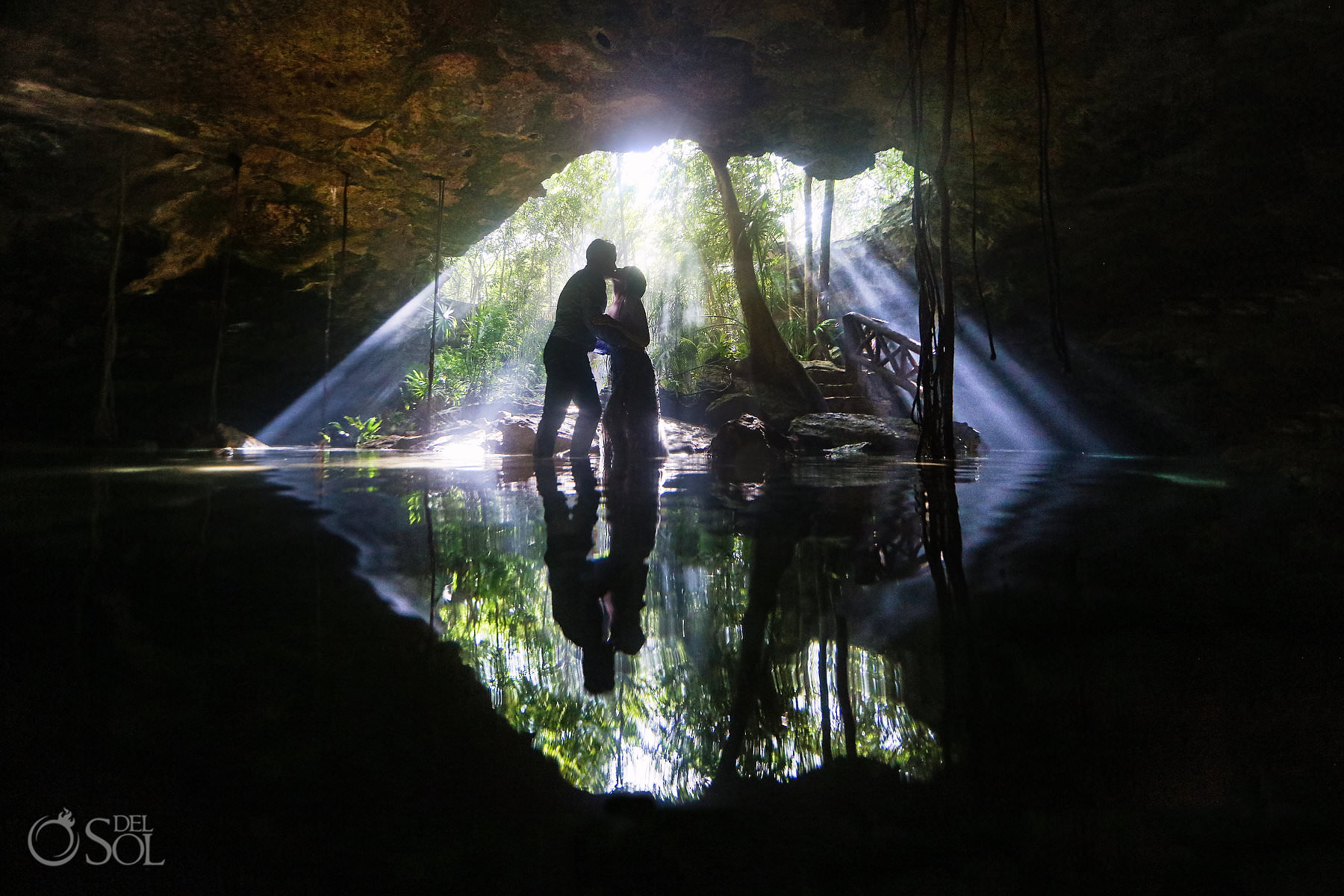 The Jungle is a magical place to escape to.  In the Mexican Caribbean, the entire state is filled with the most magical underground aquifers, the locals call them *cenotes.  These natural wonders have such impactful energy and create a sense of place that is almost unbelievable.