Unico Riviera Maya Wedding
Lauren + Jeff
We were super excited to photograph Lauren and Jeff's Unico Riviera Maya Wedding! After many site visits, we finally had the opportunity to photograph this stylish venue on the wedding day. We were blessed with beautiful light, stunning decor, and – a giant turtle! We asked Lauren to share her thoughts about the day
Del Sol: It's amazing LOVE brought you here! Why did you Travel for Love for your Unico Rivera Maya Wedding?
"We wanted a unique and memorable experience for us as well as our friends and family. It also allowed us to spend more time with those we love as it wasn't just a one-day event."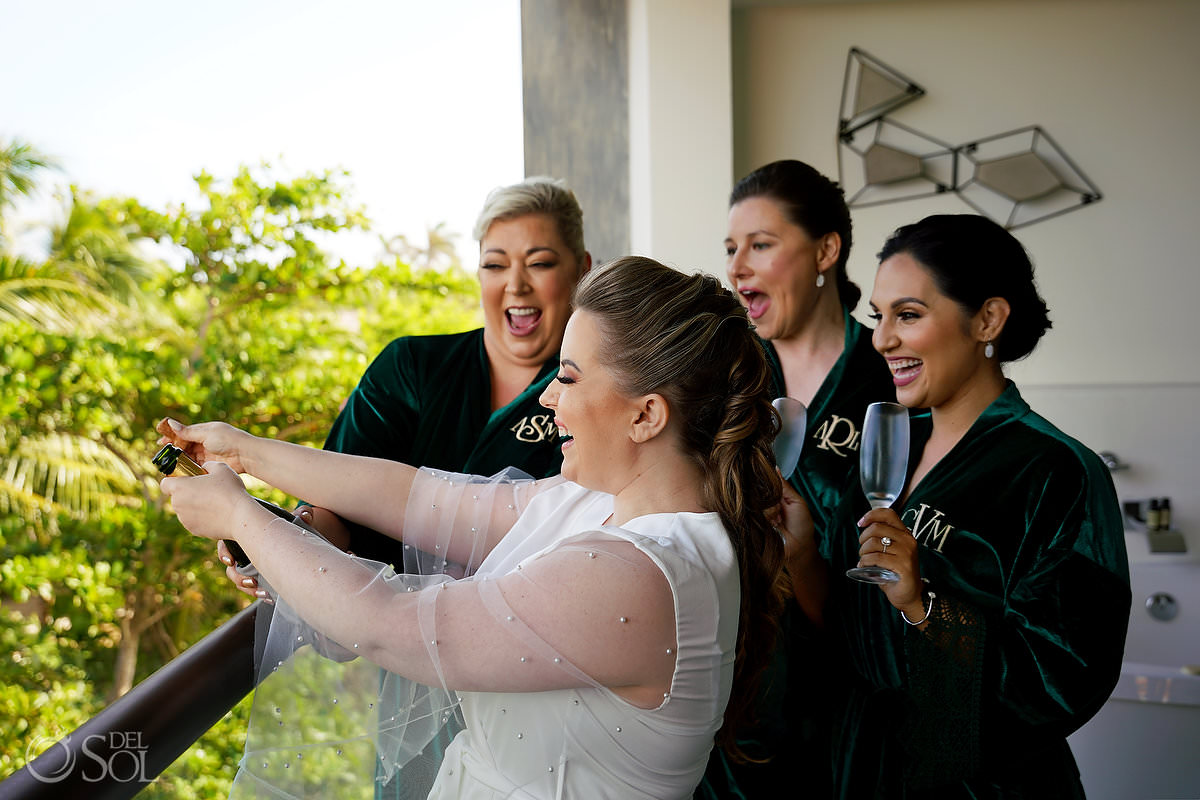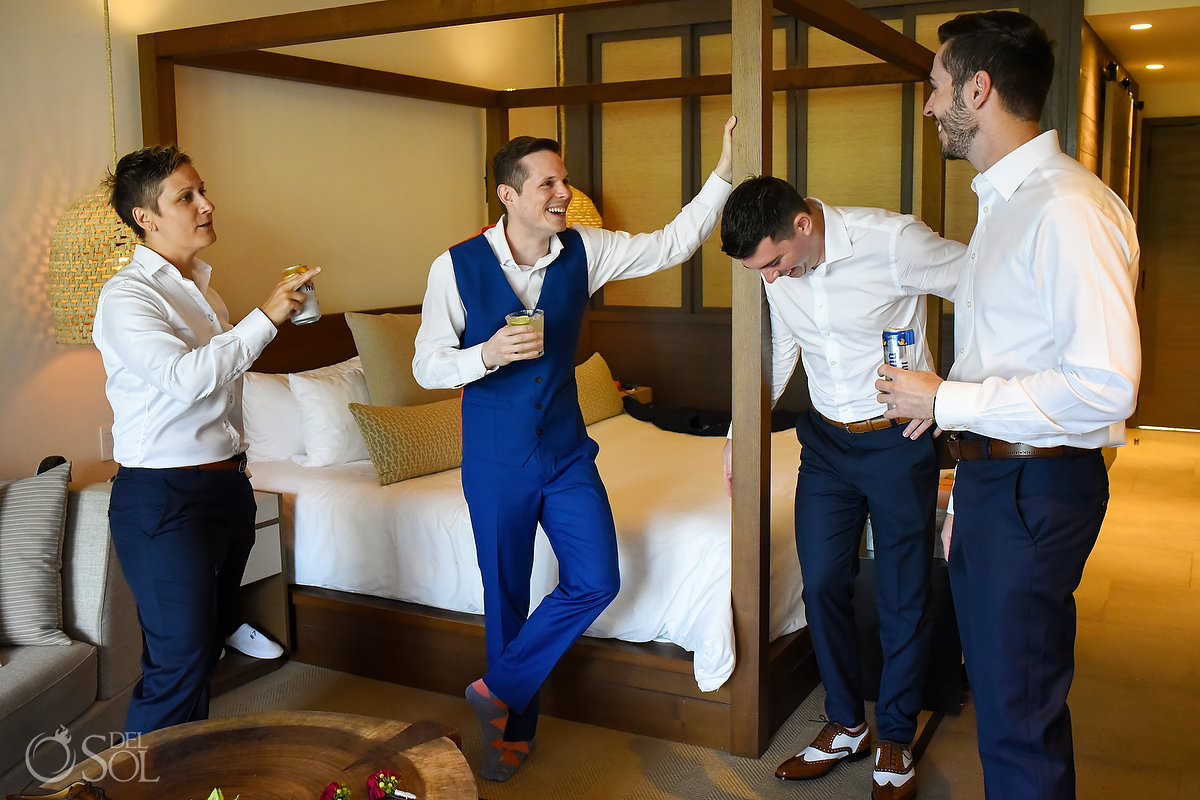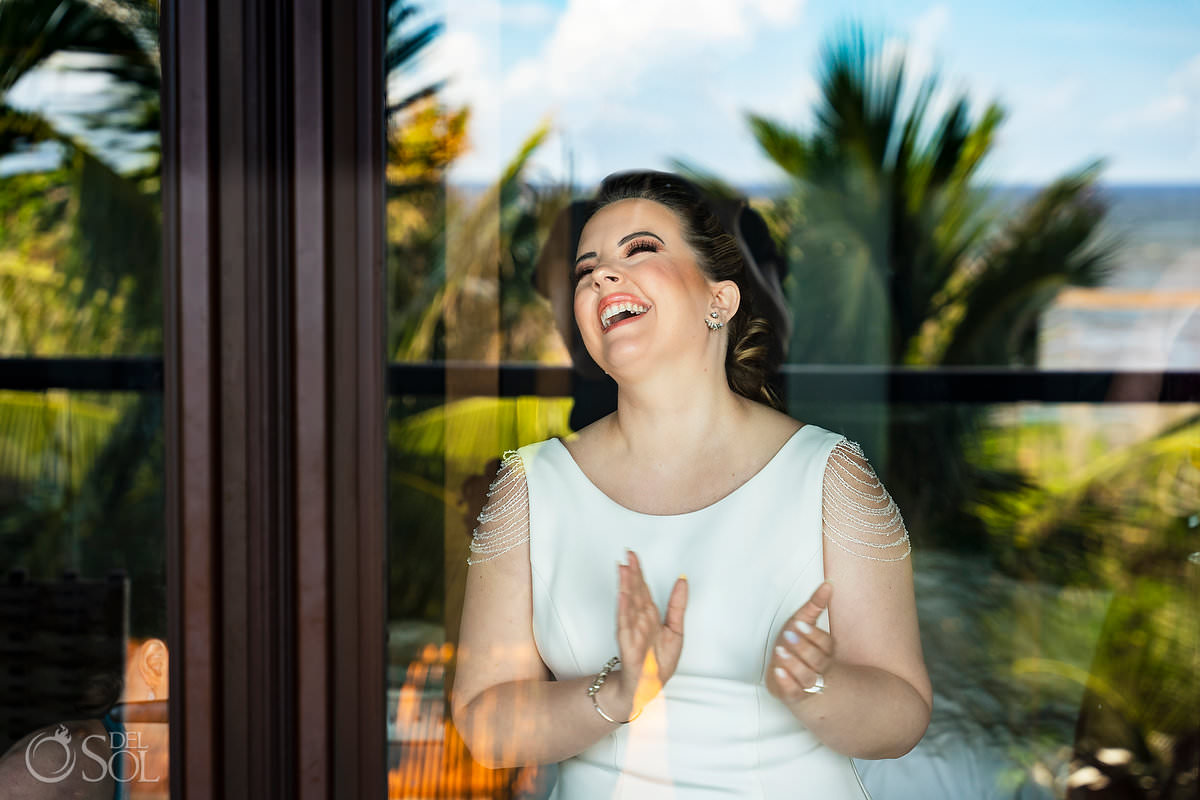 Del Sol: Why did you choose a Unico Riviera Maya Wedding?
"We had been to Unico Riviera Maya previously and loved the look and feel of the resort. Also, we loved the food! We thought it was a place our friends and family would really enjoy. What set Unico apart from other wedding venues was the quality of everything. Its style is modern but also incorporates style and materials from local artisans."
"MARIBEL stands above anyone. We had some trouble with planning and our coordinator Maribel had helped us previously and she stepped in and took charge. She took away all the stress from the planning and made sure everything was perfect. Maribel is also the nicest person you'll ever meet!"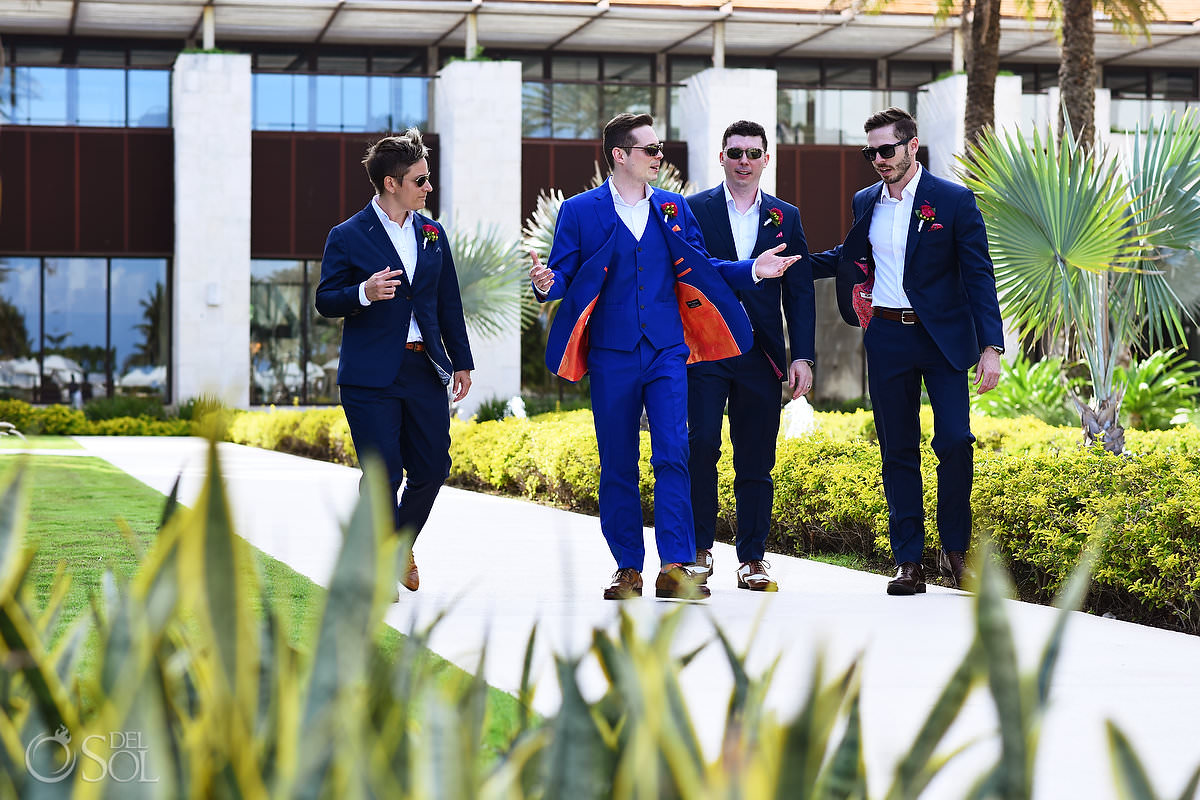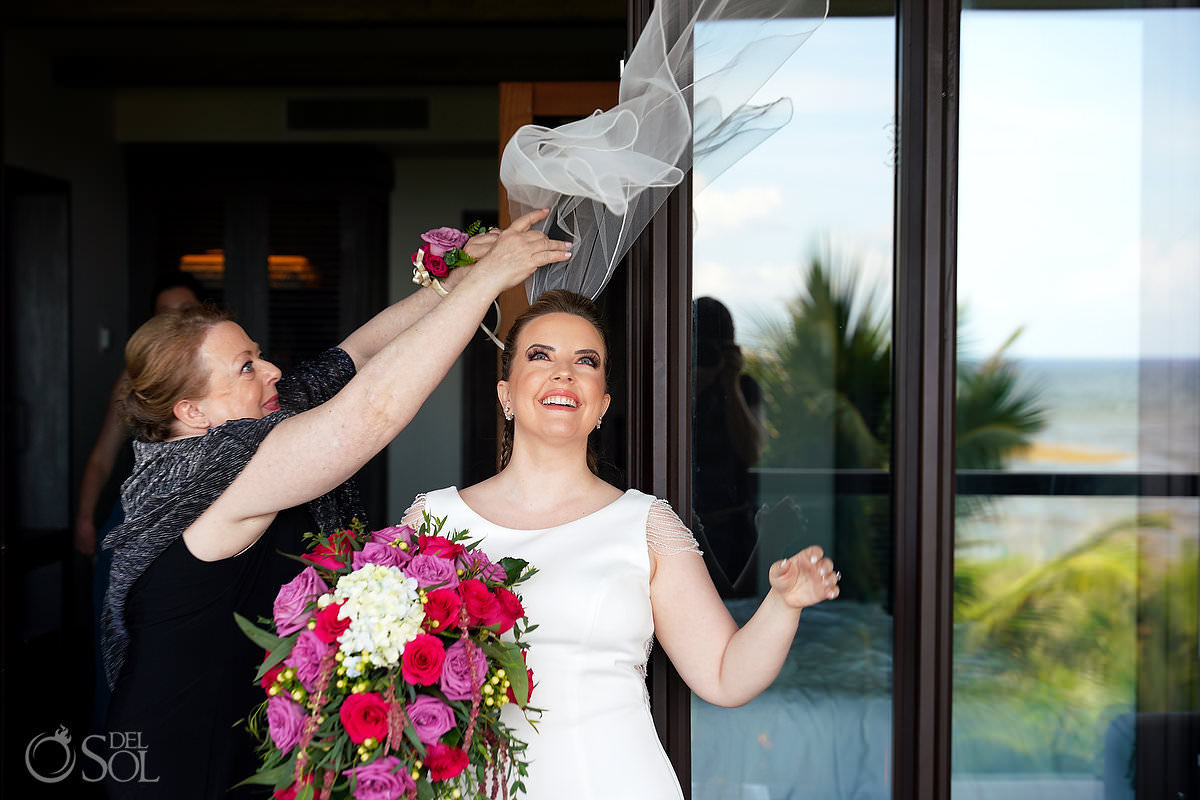 Del Sol: We loved that you chose to do a first look!
"I wanted to have a private moment to surprise Jeff! I'd been hiding that dress for over a year and I'm horrible about wanting to share surprises early."
"It was so exciting to be able to share that moment together. It was a little embarrassing that some of the hotel guests were watching but it also felt like everyone was celebrating with us."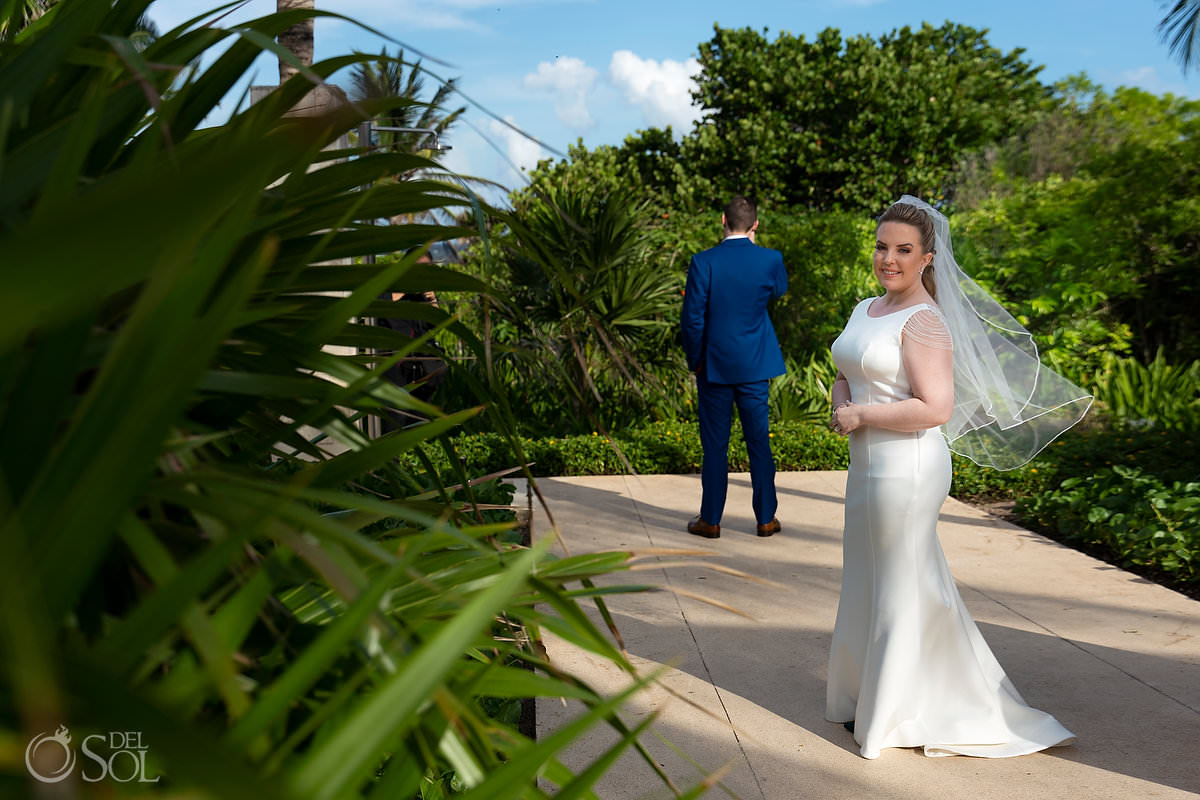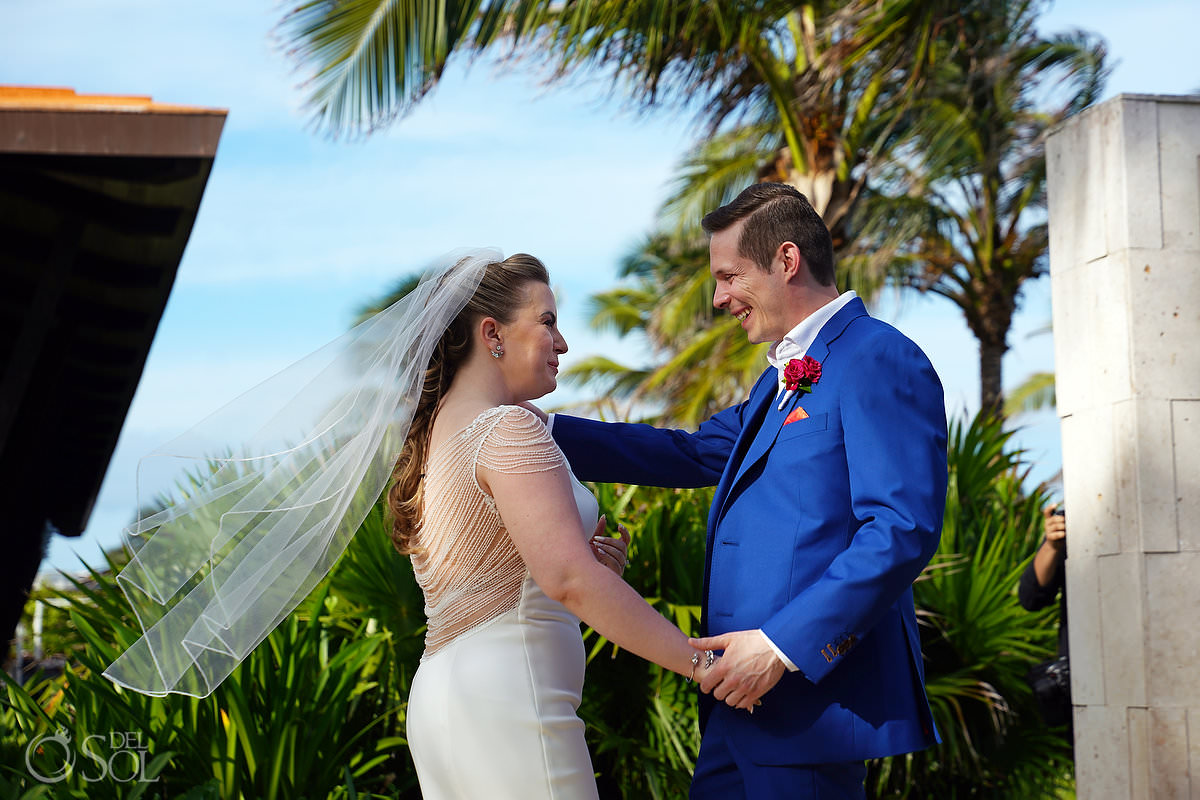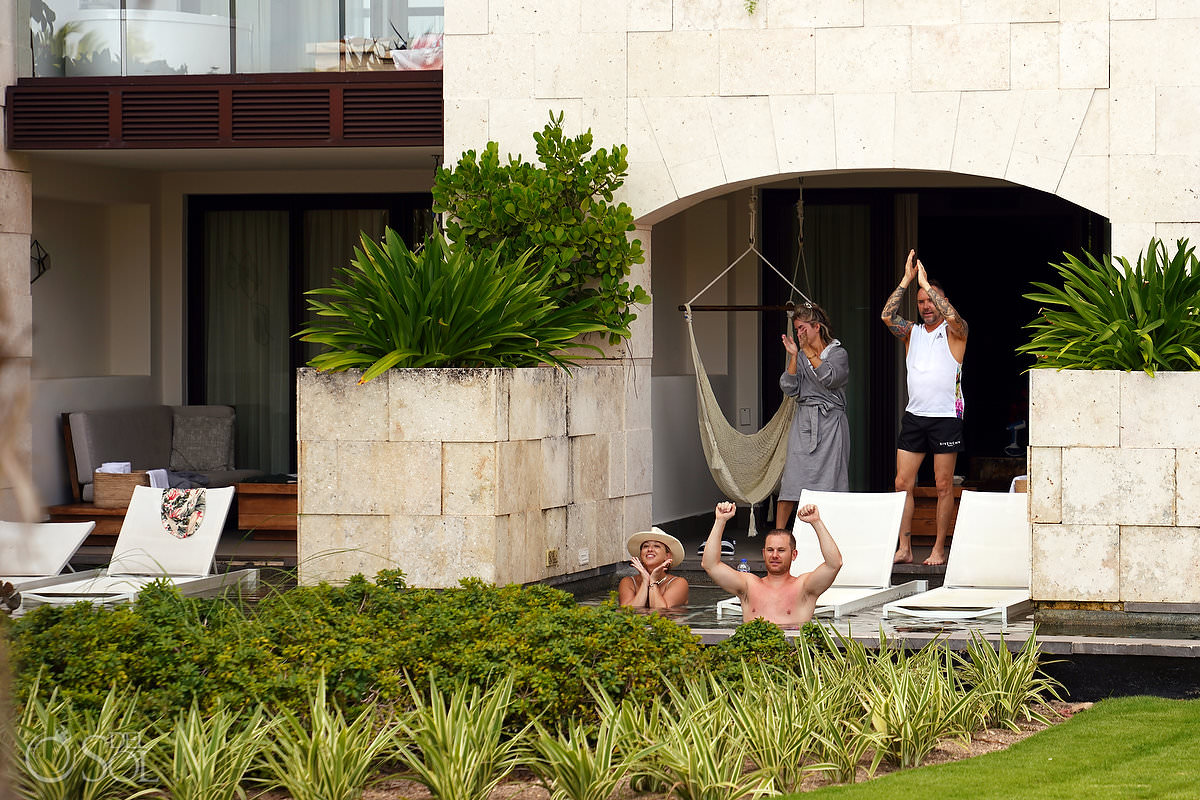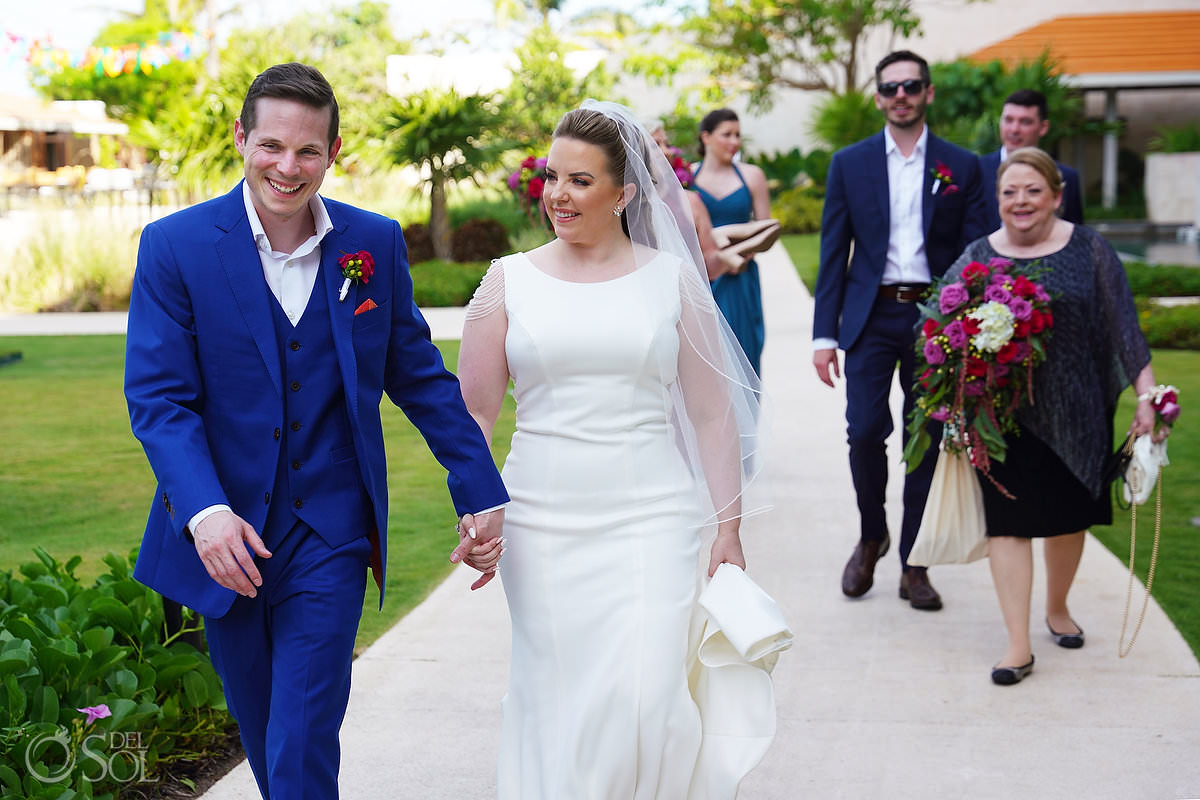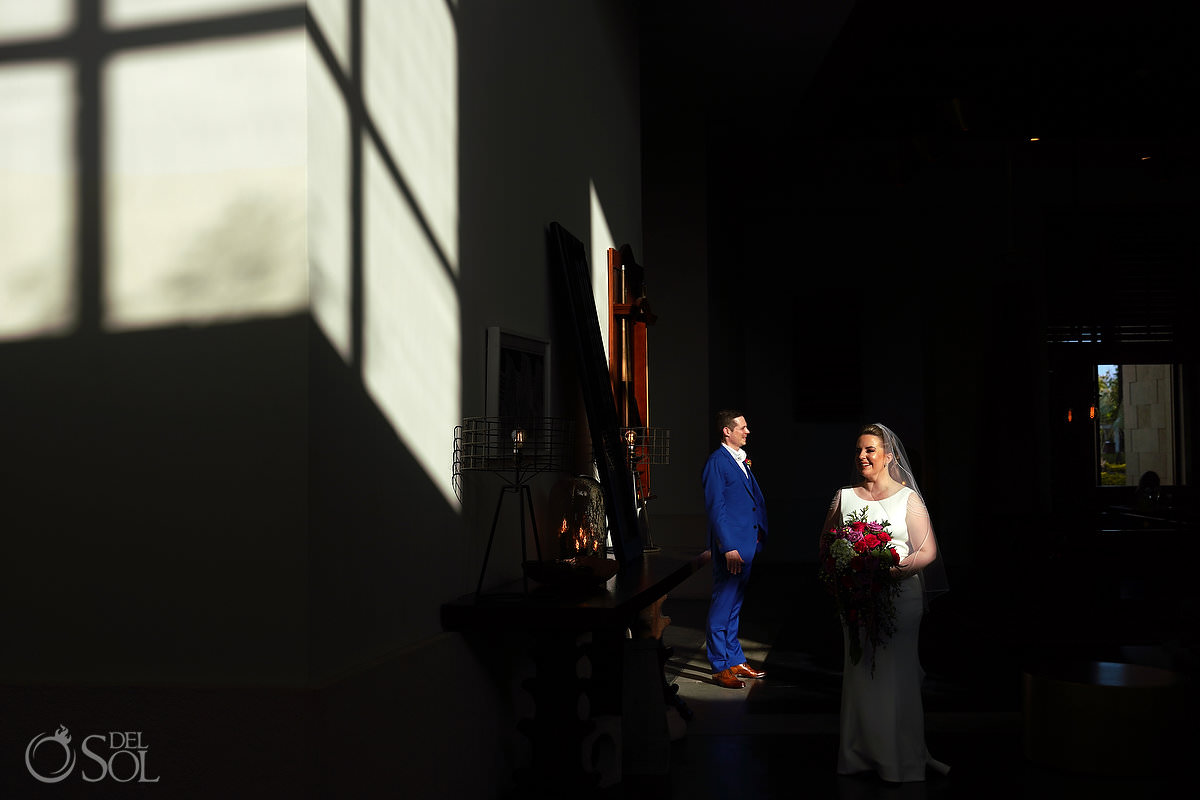 Del Sol: Was there a part of the wedding ceremony that stood out?
"Having my dad walk me down the aisle was very special for me and is something I'll never forget. I can barely remember the vows, the ceremony seemed to go by so fast!"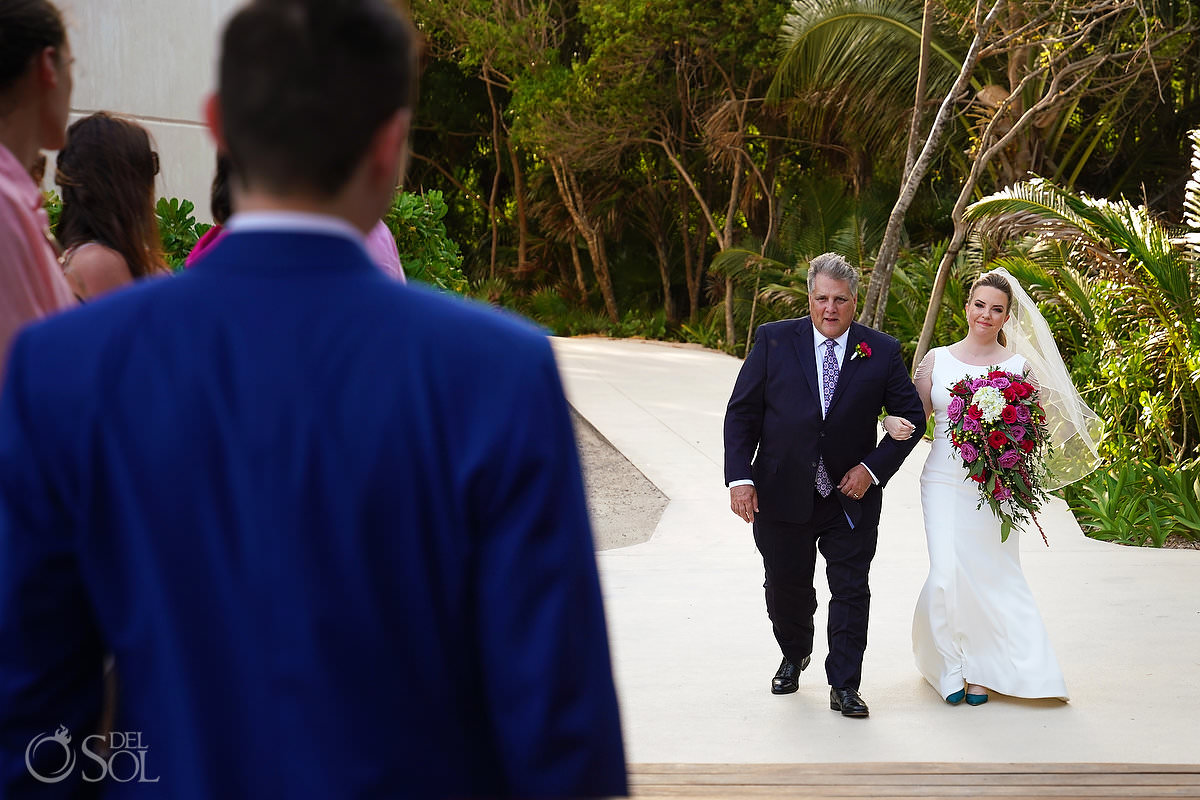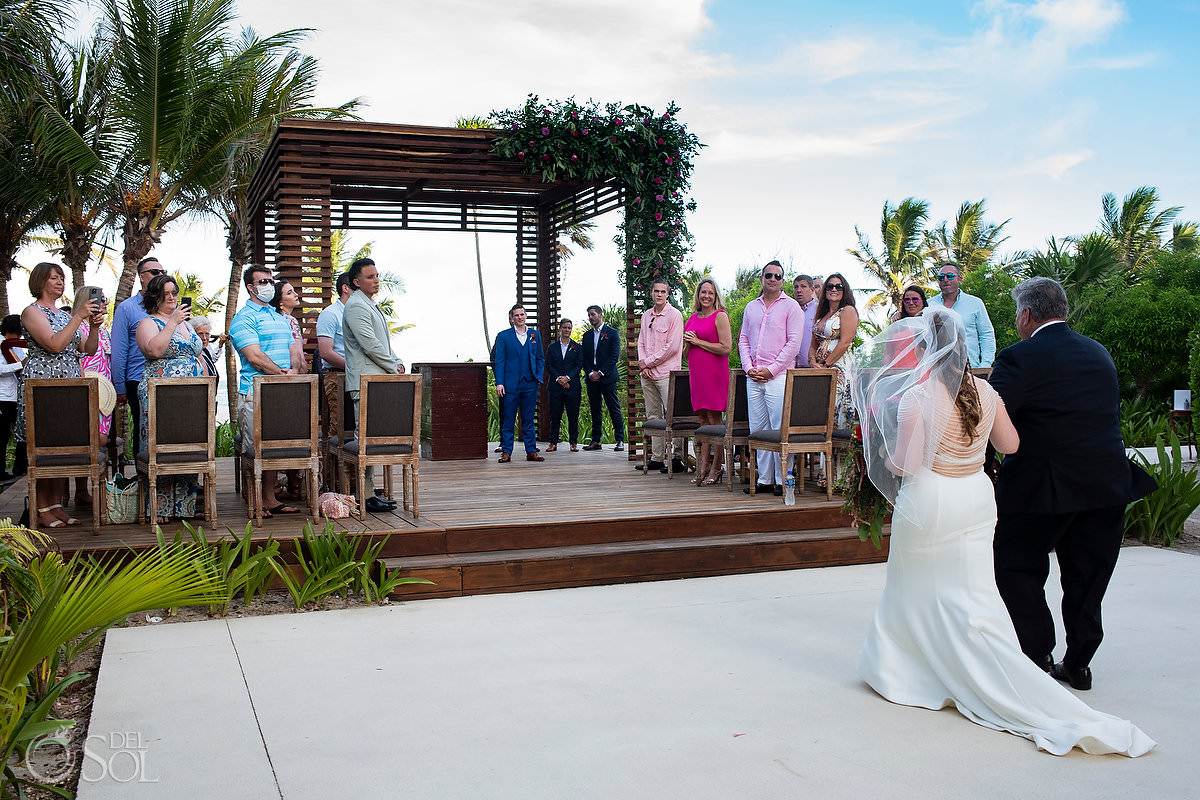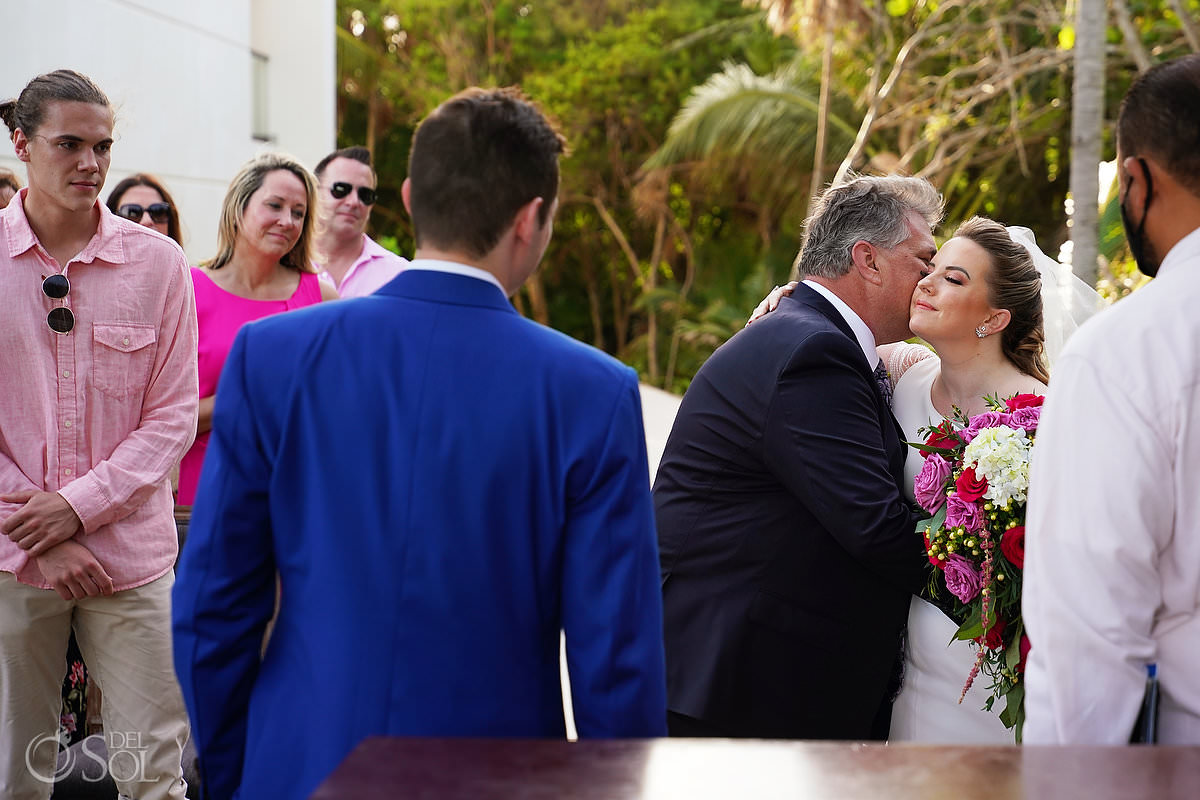 "One part that did stand out was the officiant said something about having children. That's never been a part of our plan and our friends knew that so we all got a small chuckle out of that."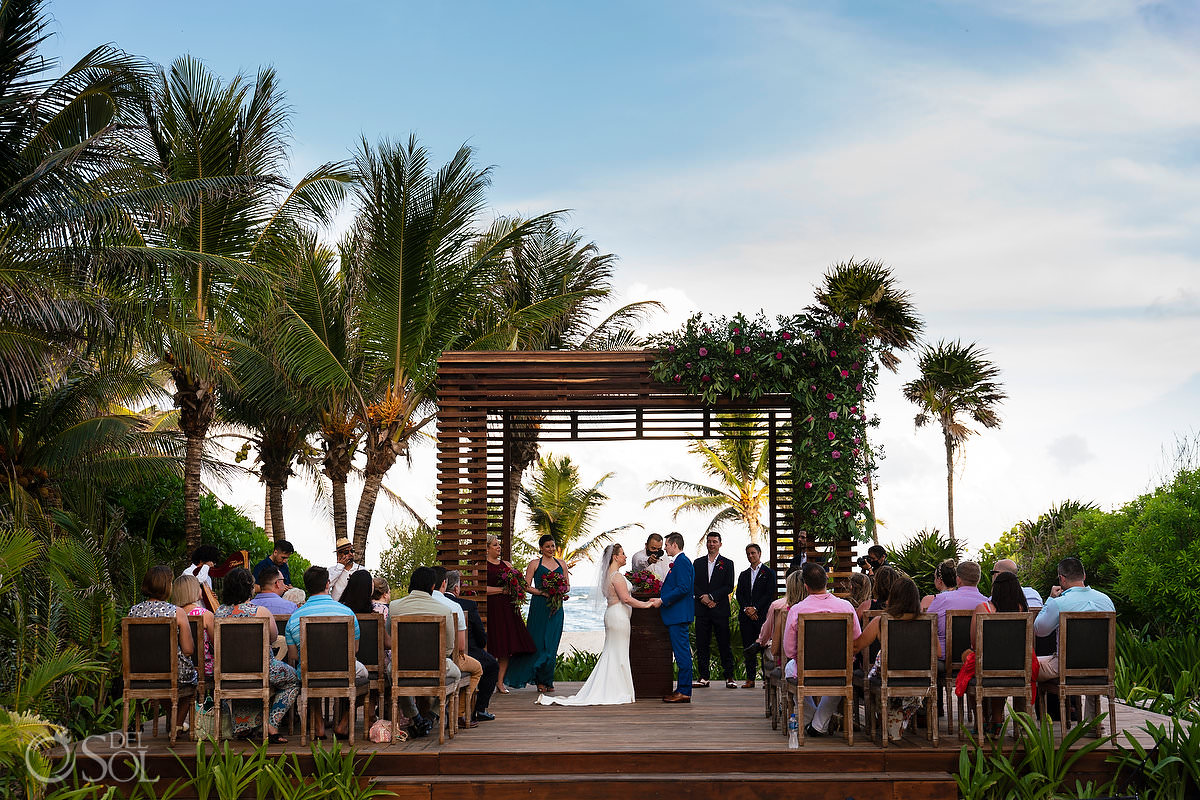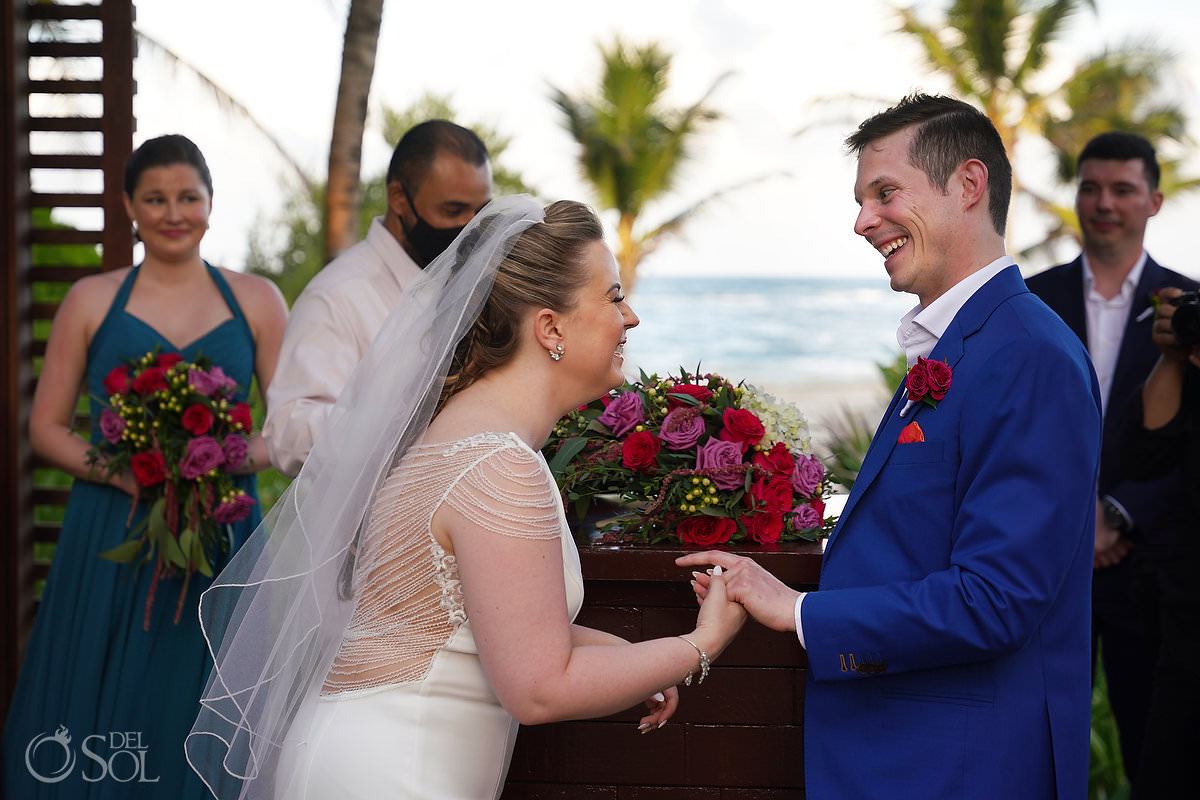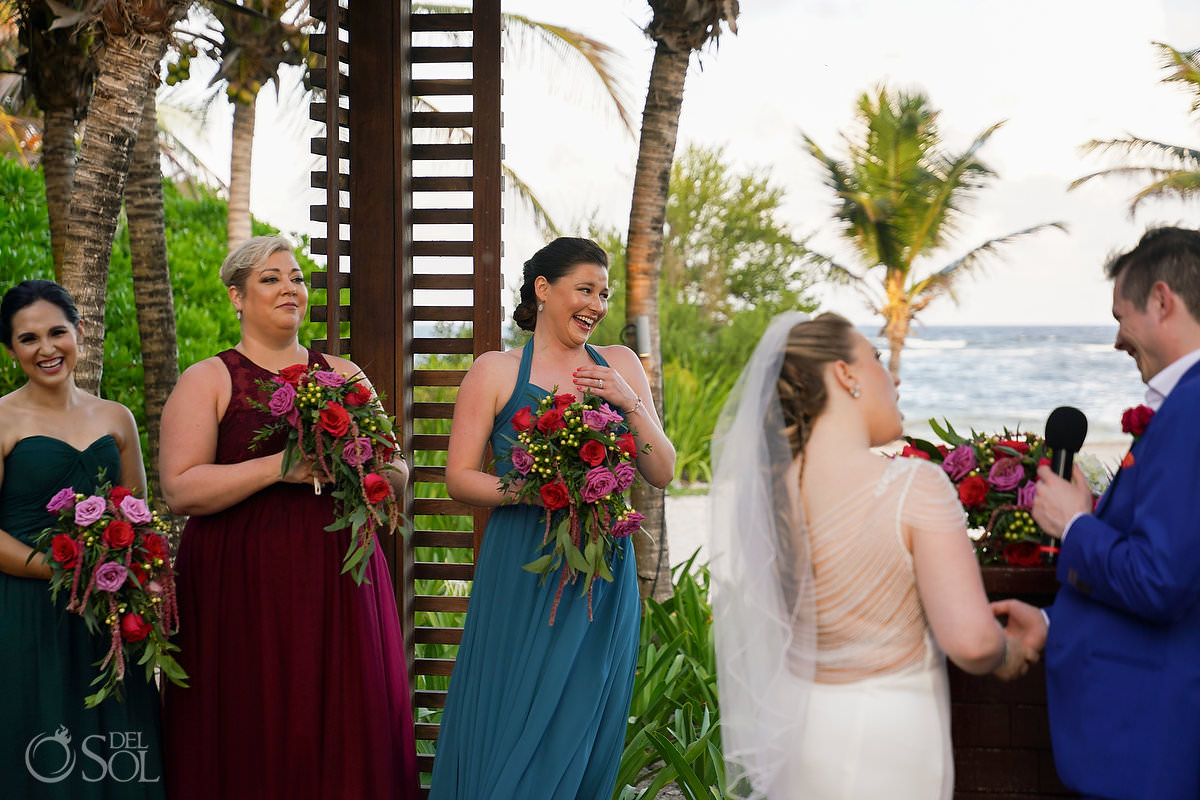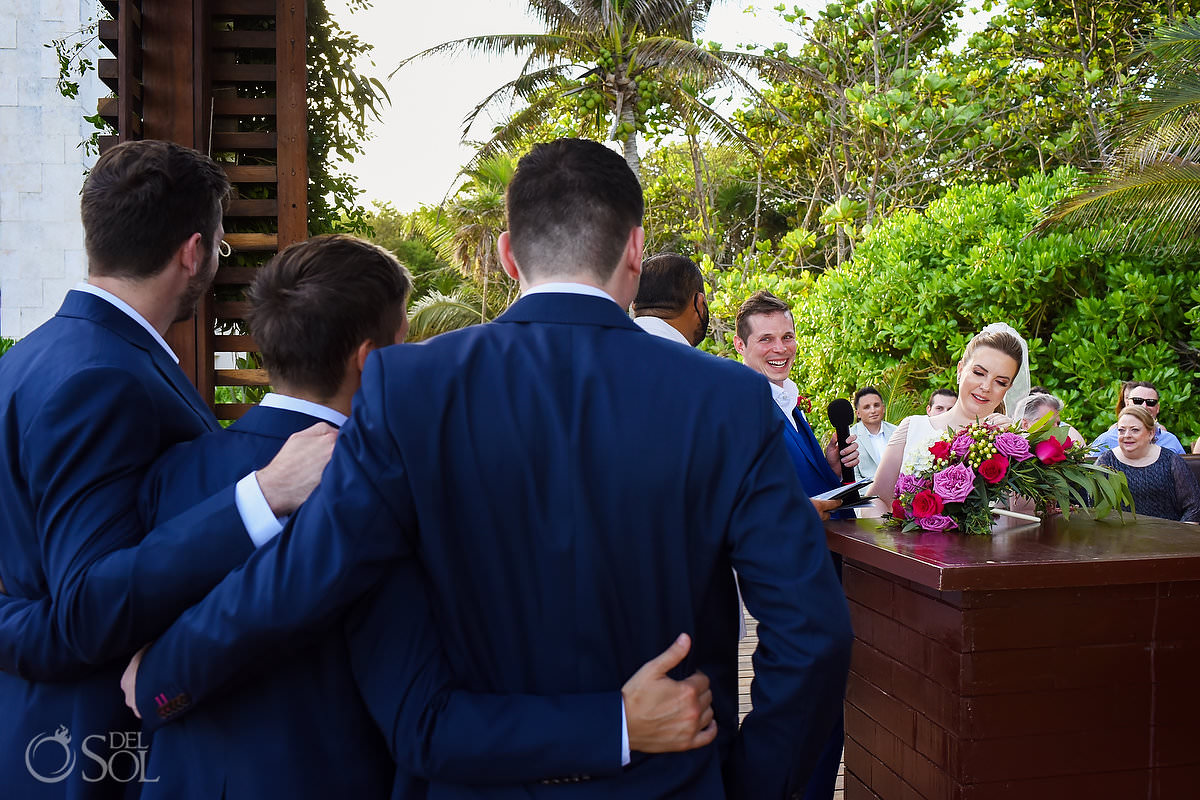 Del Sol: We love the Unico Riviera Maya Wedding Gazebo, what makes it special for you?
"We loved the location and the aesthetic of the Unico Riviera Maya Wedding Gazebo. It was in a quieter part of the resort and absolutely gorgeous. It was the perfect blank canvas to create what we had pictured."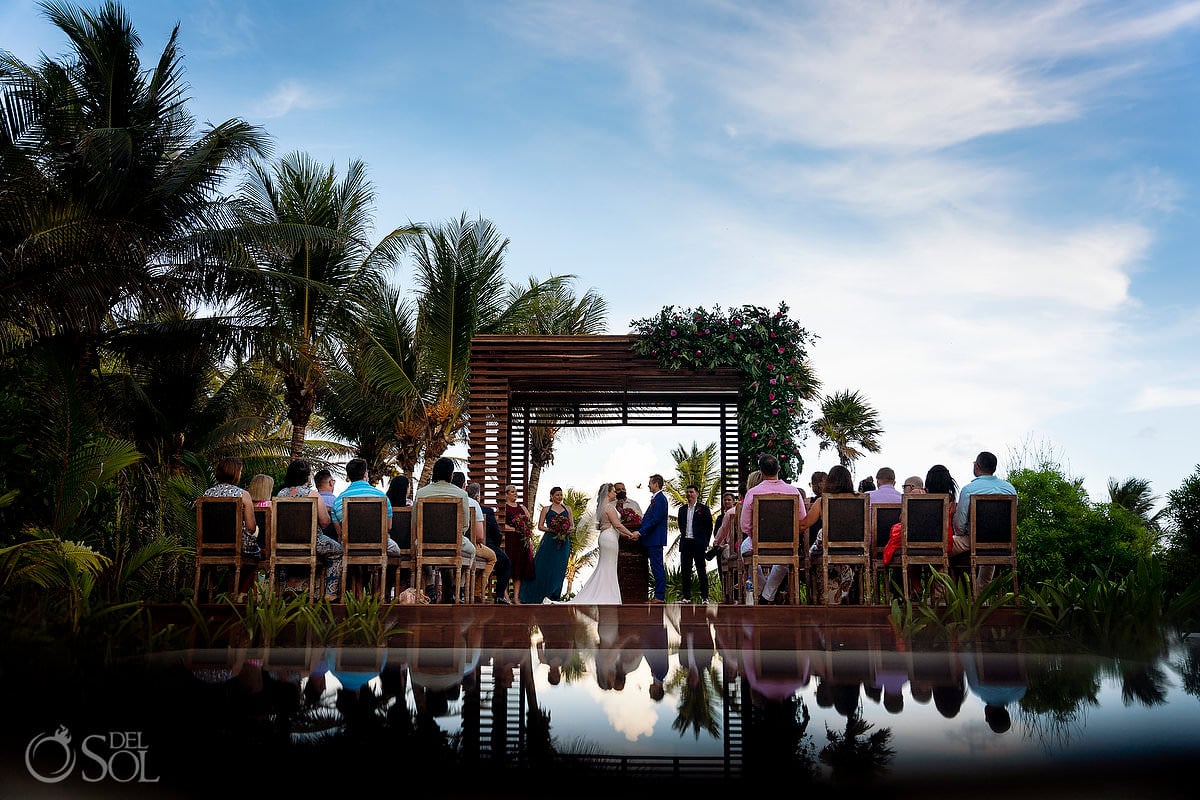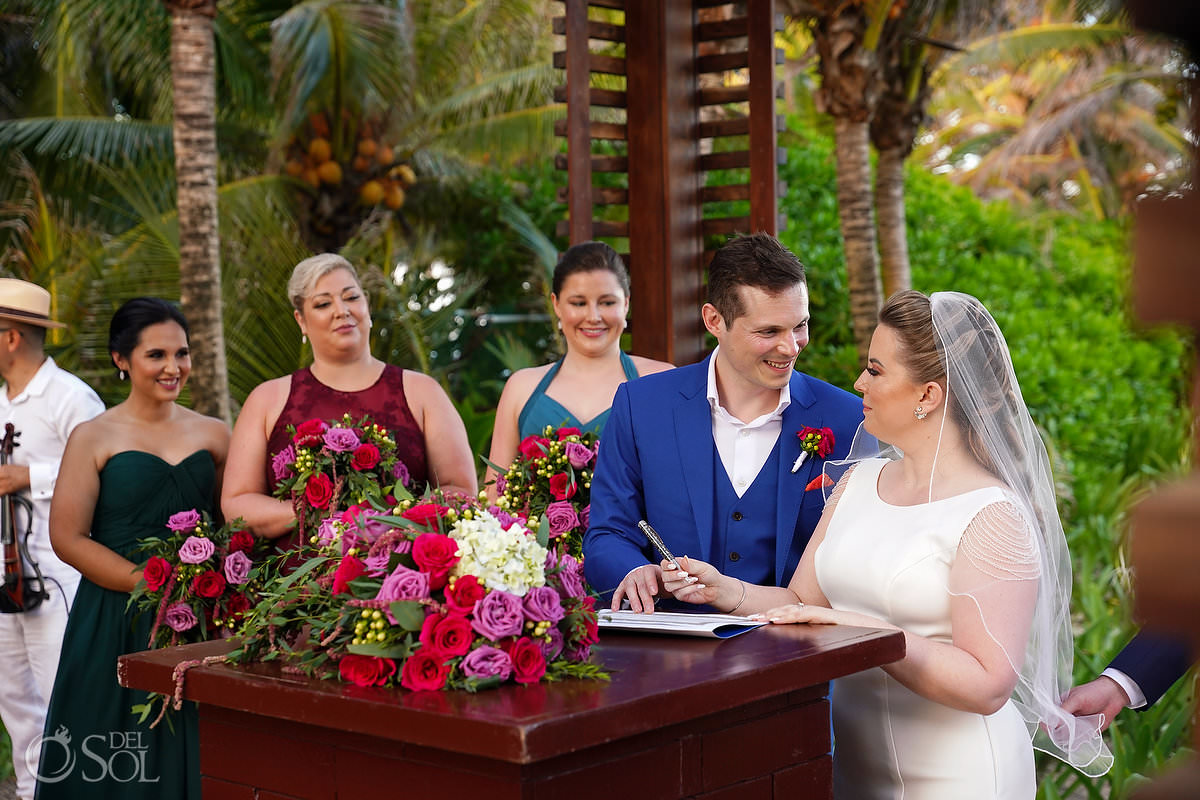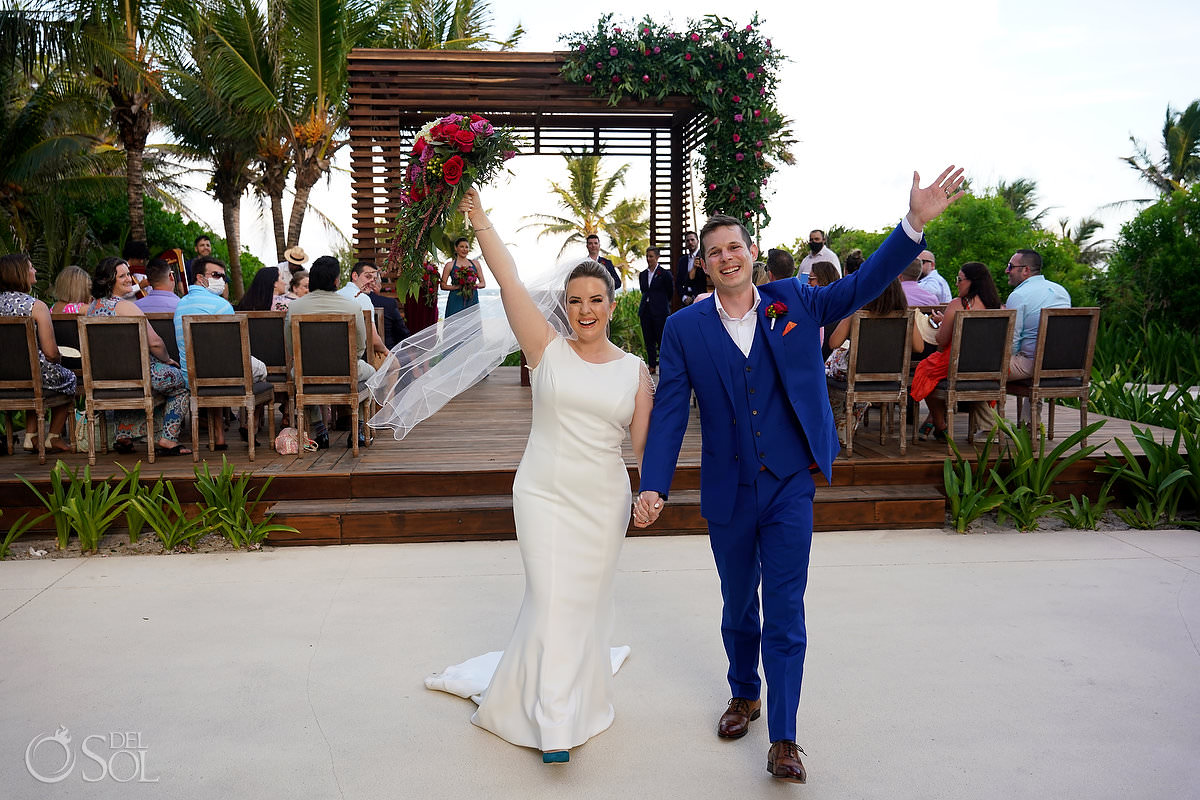 Del Sol: What did you think of seeing the giant turtle laying eggs after your wedding ceremony?
"It was so cool to see the turtle laying her eggs! We both love all the wildlife around the resort and we knew it was turtle nesting season but never thought we'd get to witness something so special."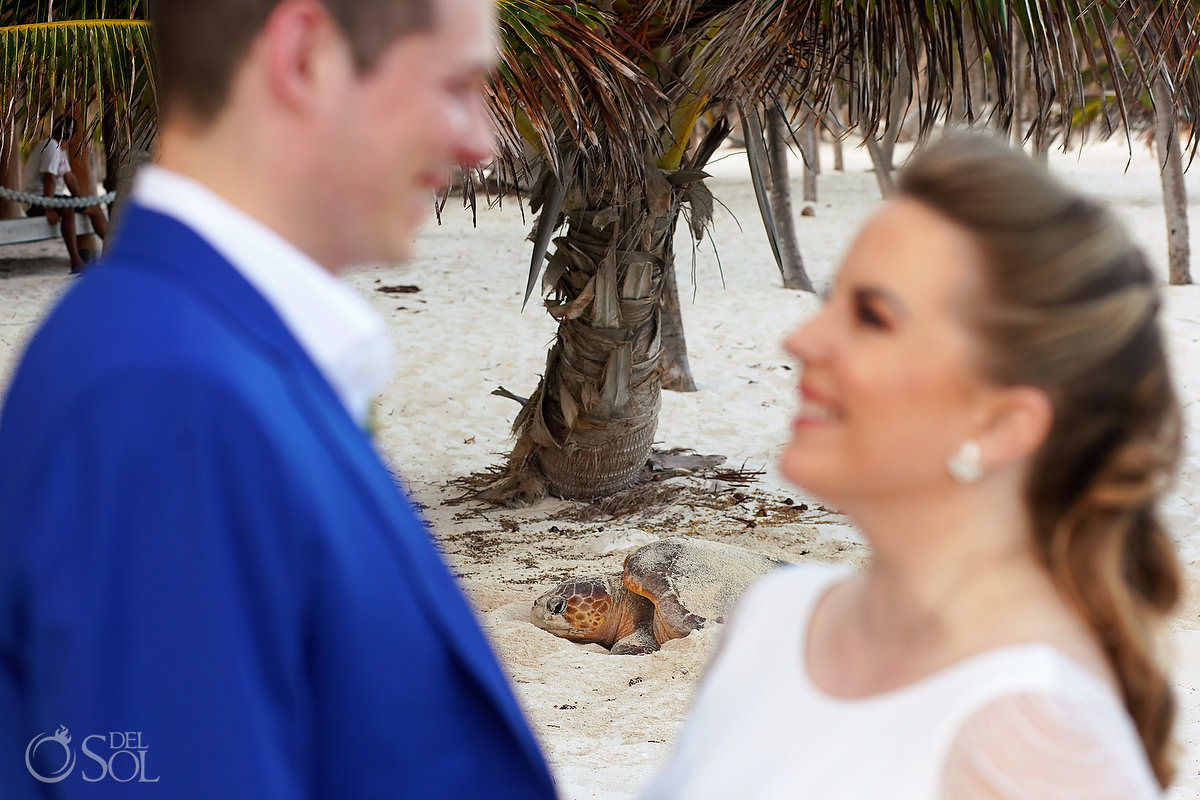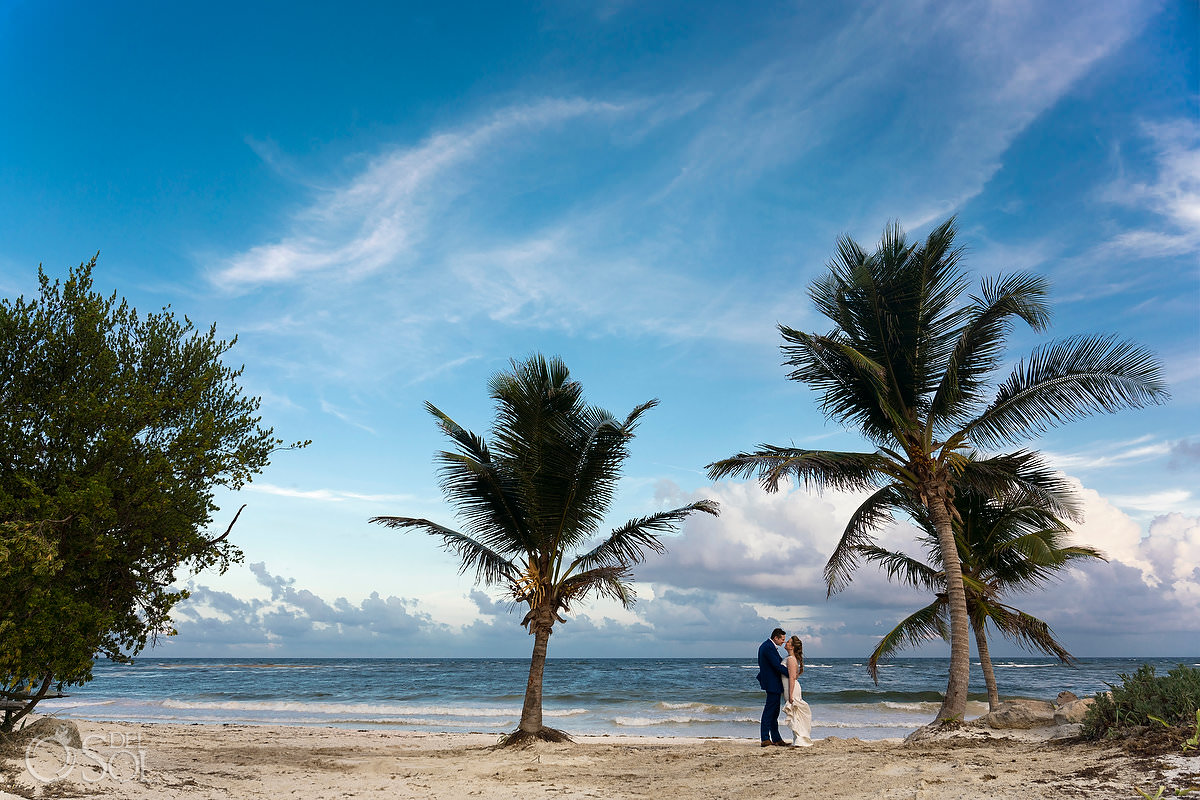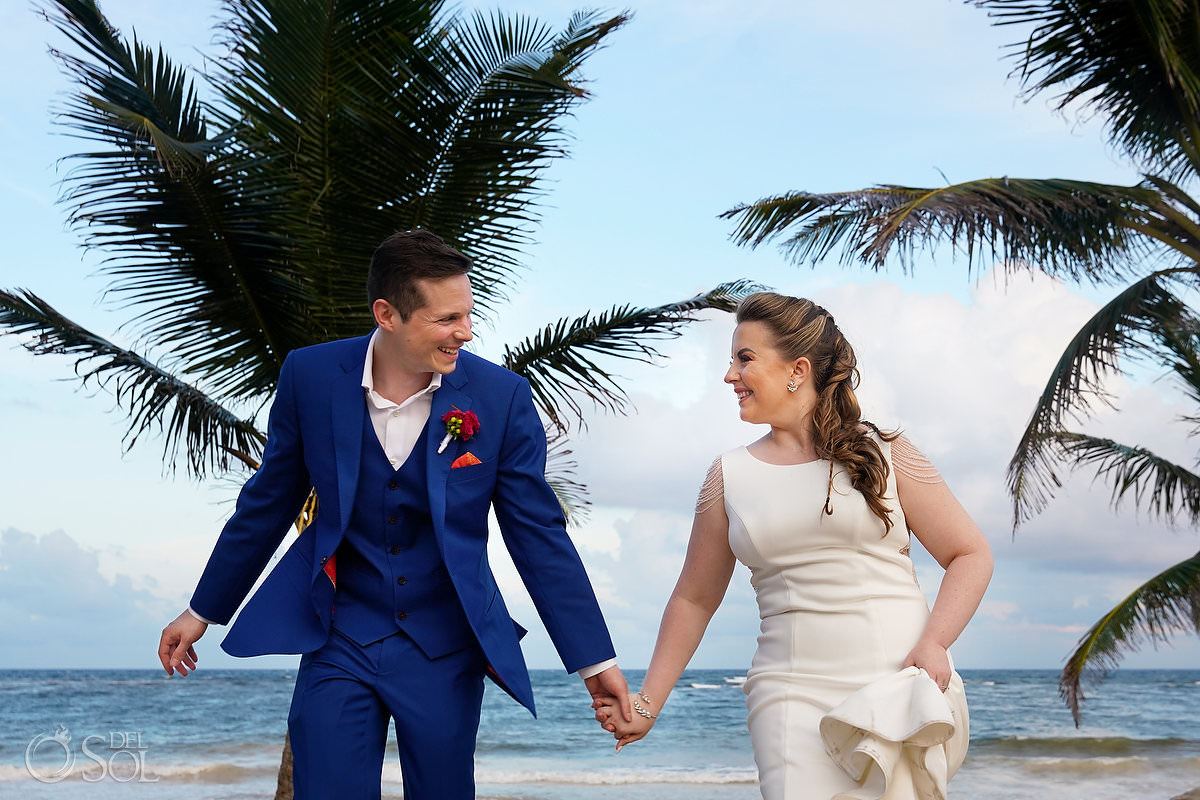 Del Sol: What was the most amazing moment of your Unico Riviera Maya wedding?
"I can't pick one! First look, walking down the aisle, first dance?!"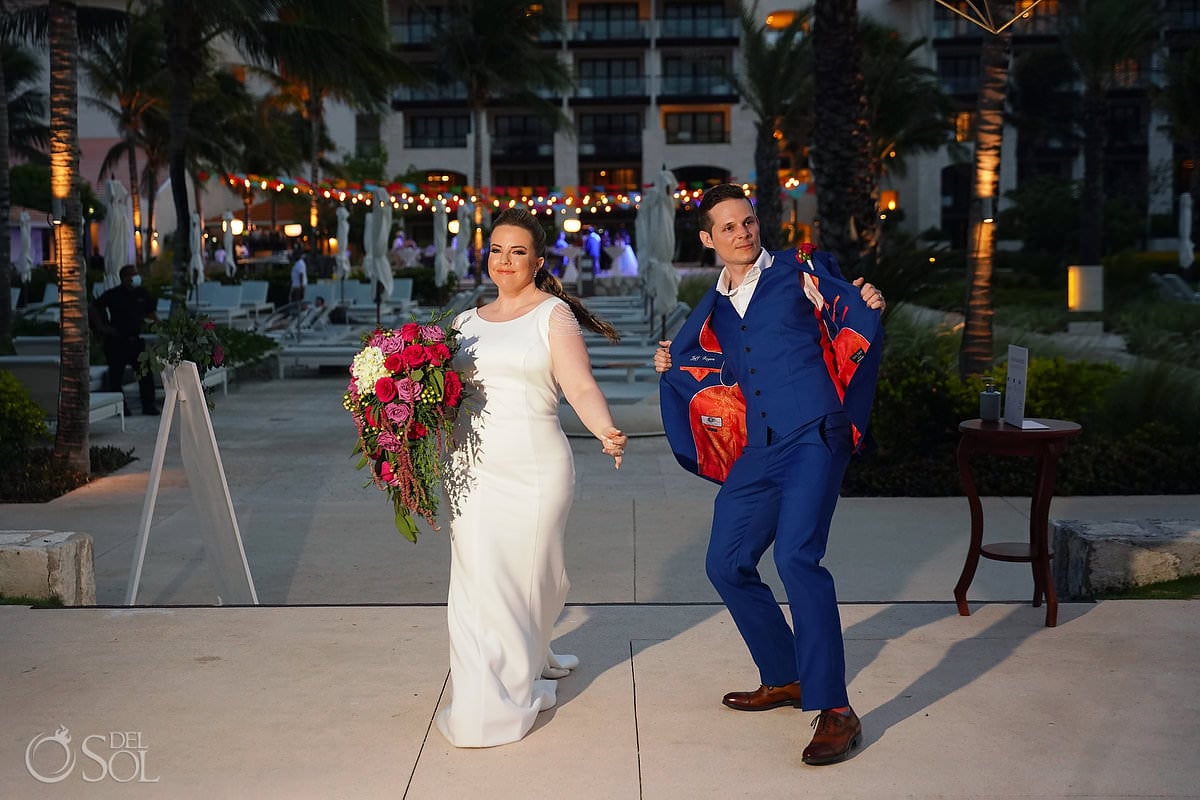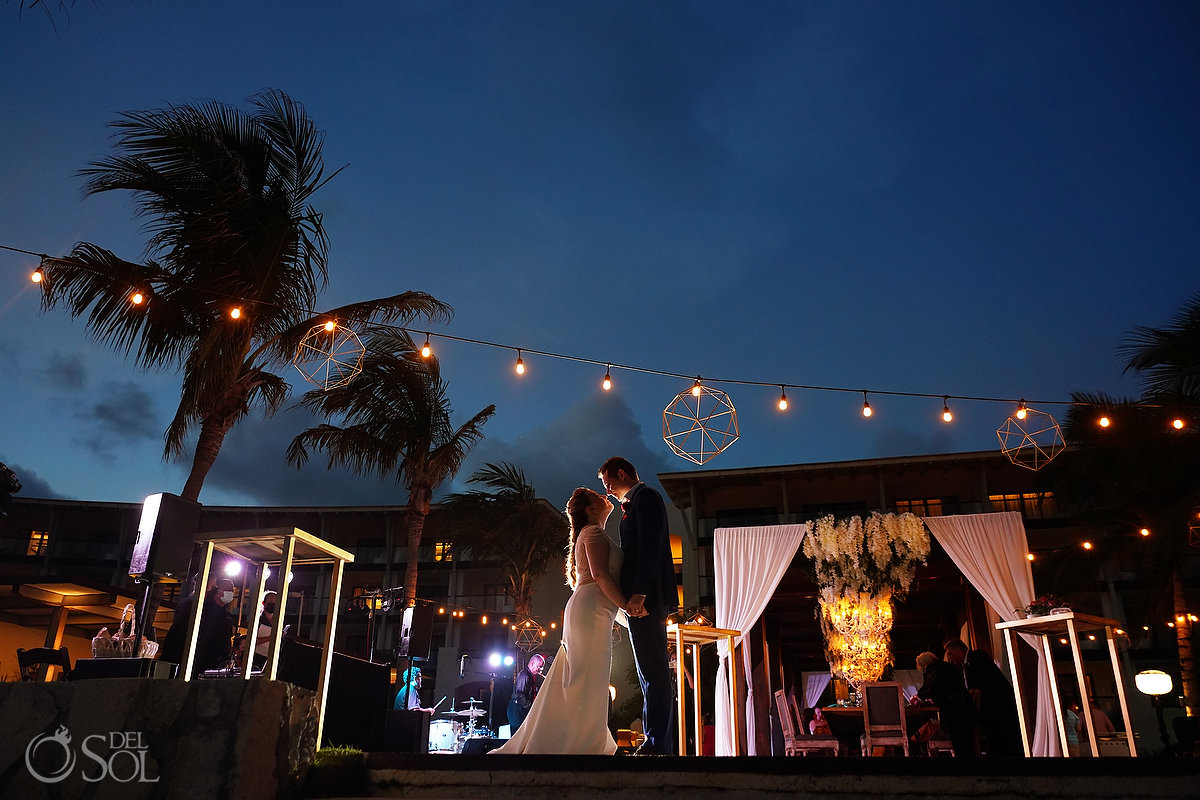 Del Sol: We Loooooved your beautiful reception set up on the Unico Costerra Terrace. Those orchids were wowzers! The long table was also a really lovely design for bringing everyone together.
"Jeff actually didn't like the gazebos at first but he usually trusts my ideas and he ended up loving it. The long table made it feel like a family dinner and it was amazing to have all our friends and family so close."
"The reception couldn't have gone better, our planner Maribel made sure everything went so smoothly. She also made the planning process so easy! I sent her my ideas and she had the vendors ready to go to help us execute."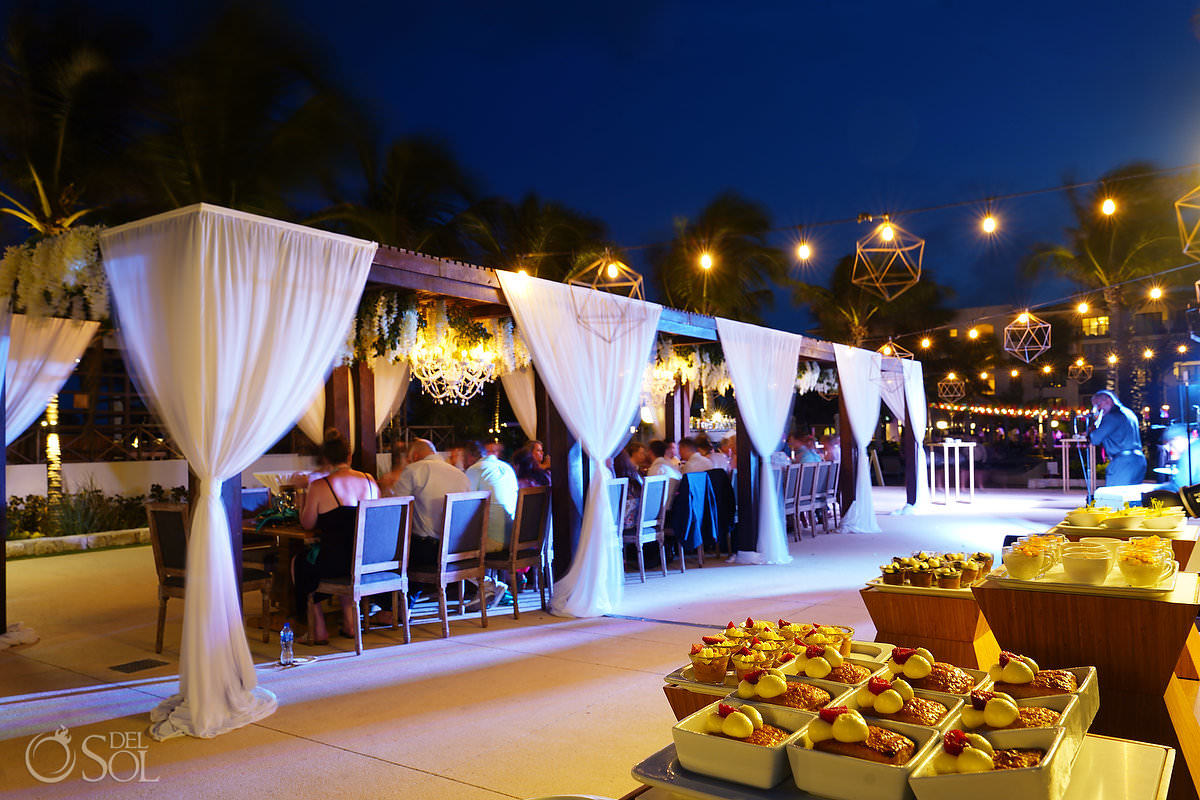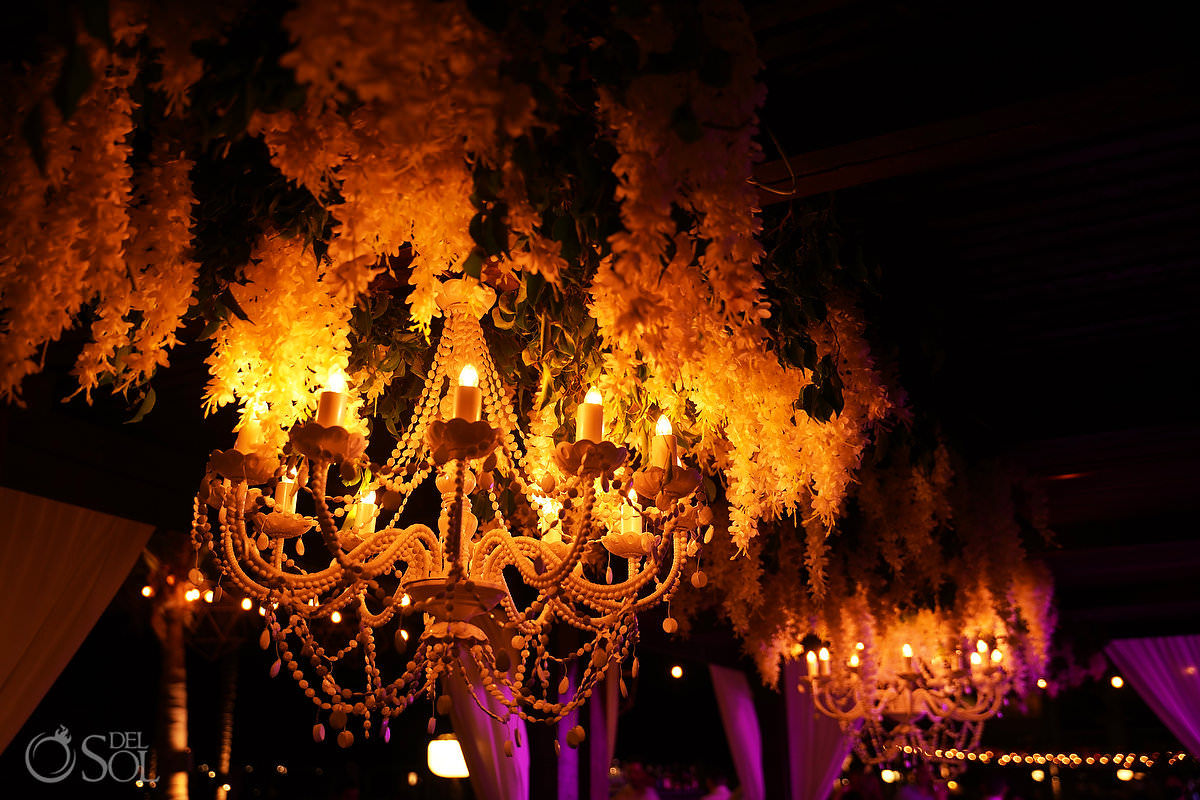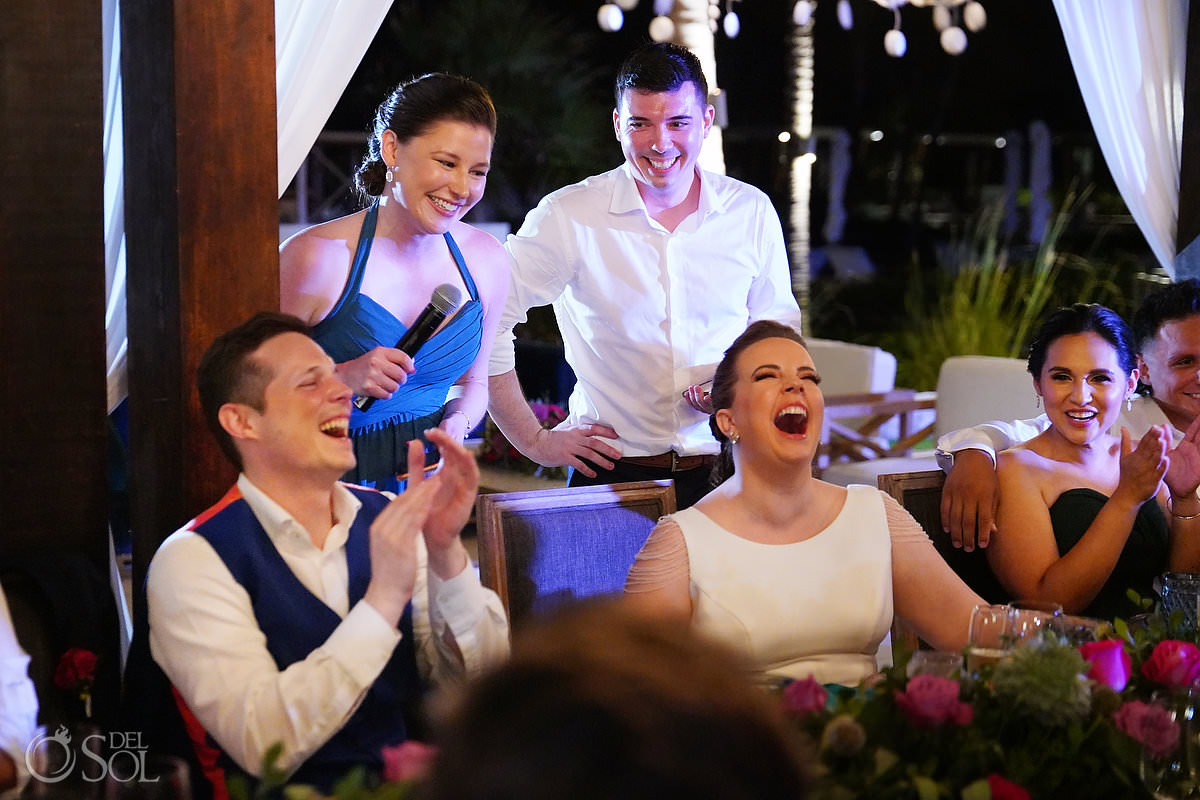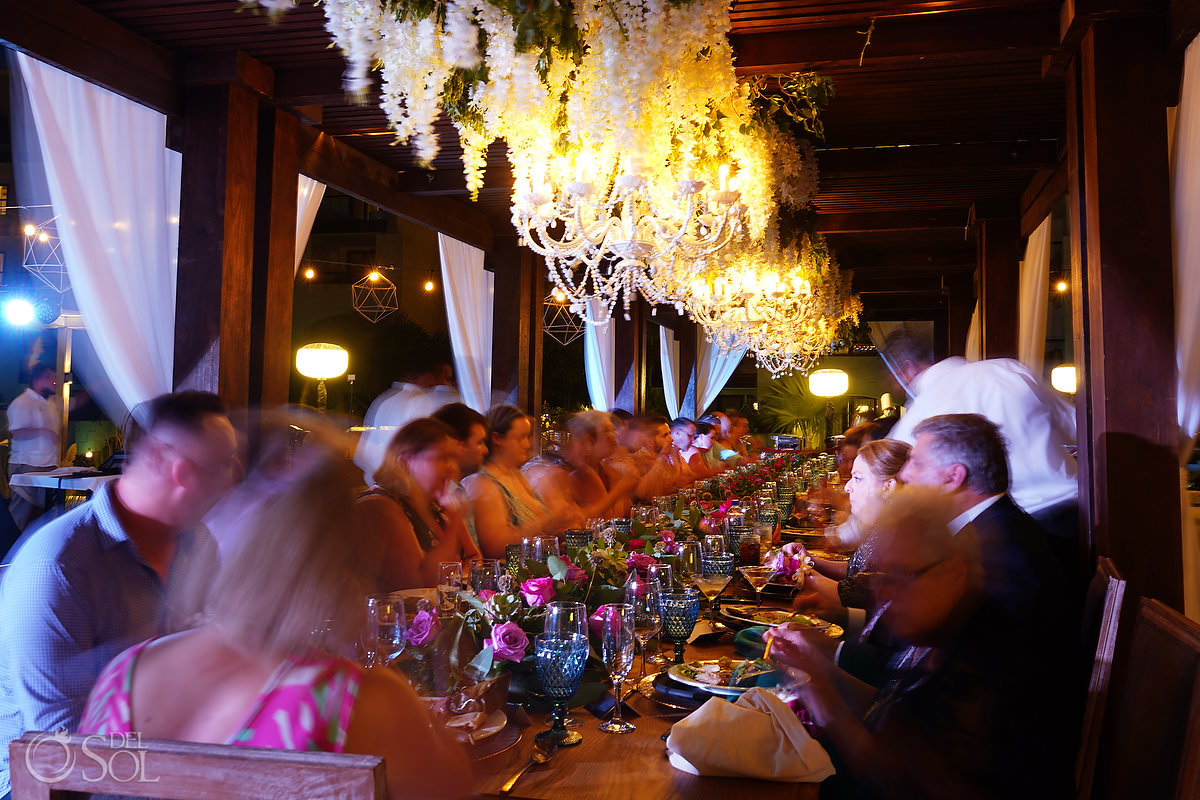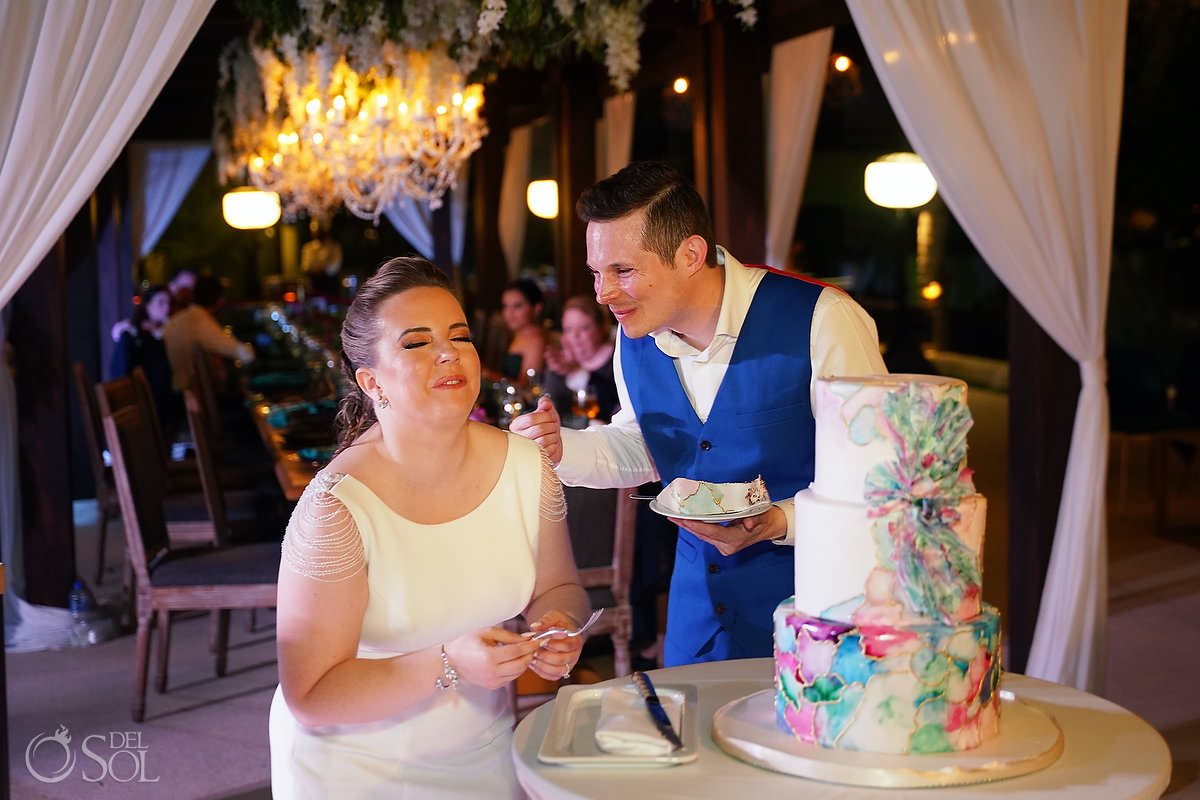 Del Sol: How was it planning a wedding during a pandemic – did it change your plans, anything you learned from the experience?
"We had to change the date but otherwise it was just stressful, mainly wondering if/when to reschedule and when was it safe to have everyone together. The main thing I learned is to plan far ahead. Shipping delays were probably the biggest impact aside from rescheduling."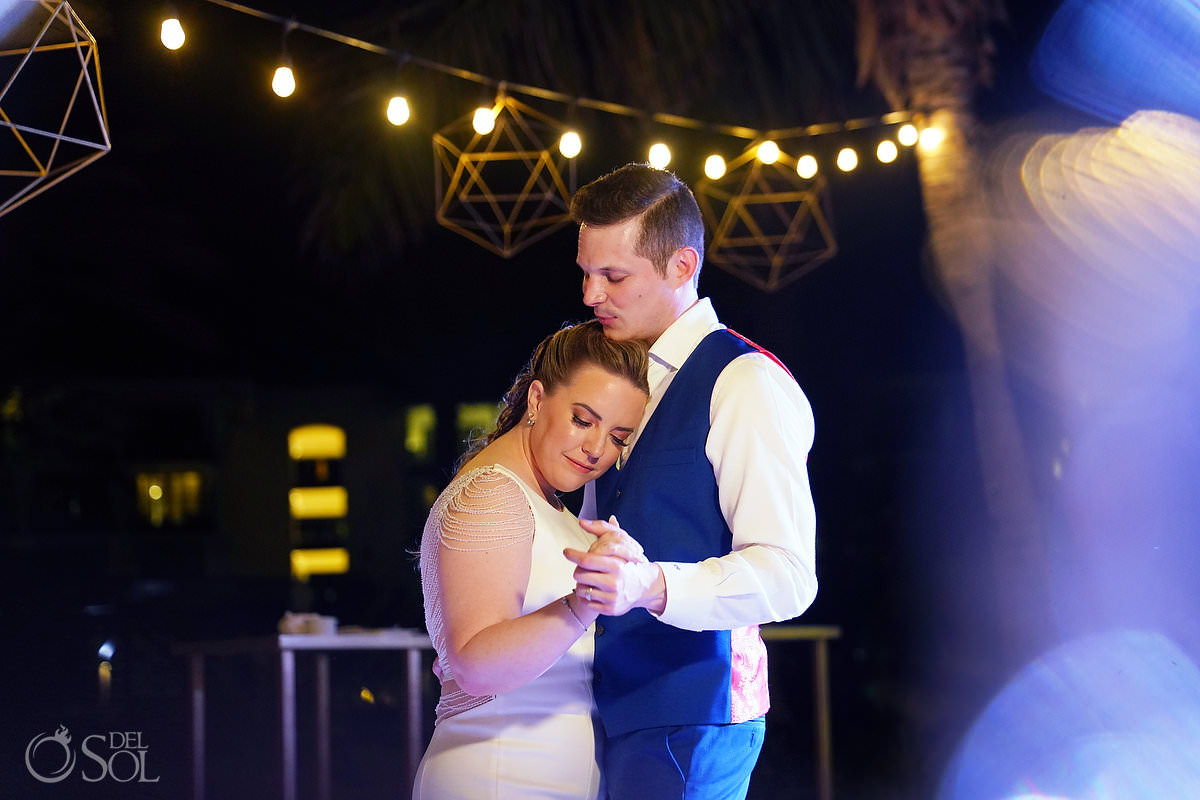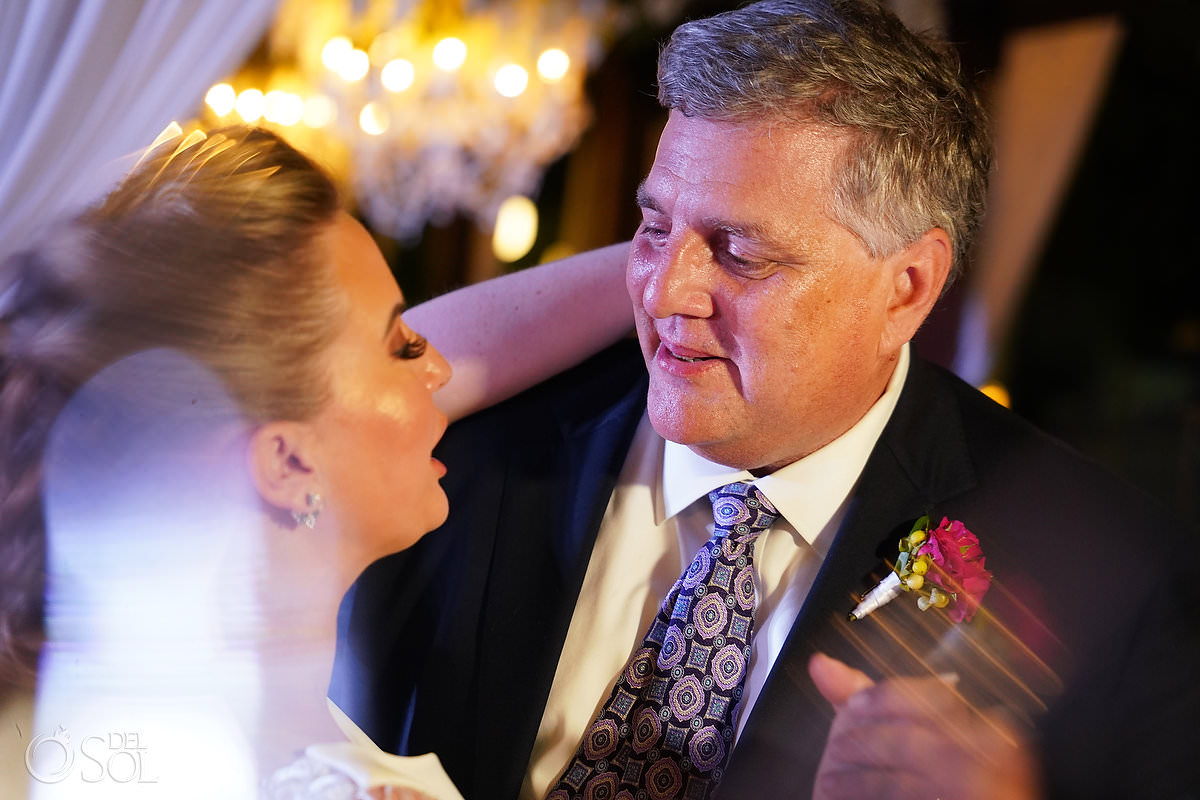 Del Sol: Were you surprised to see granny dancing all night long?!
"Yes!!!!! She had been feeling unwell shortly before the trip and we were worried she wasn't going to be able to make the trip. We were so excited she was able to make it and to enjoy herself so much."
"What you didn't get to see was when we went to one of the bars after and they were playing music and grandma was out on the main dance floor living it up and everyone there was chanting "Go Rose! Go Rose!""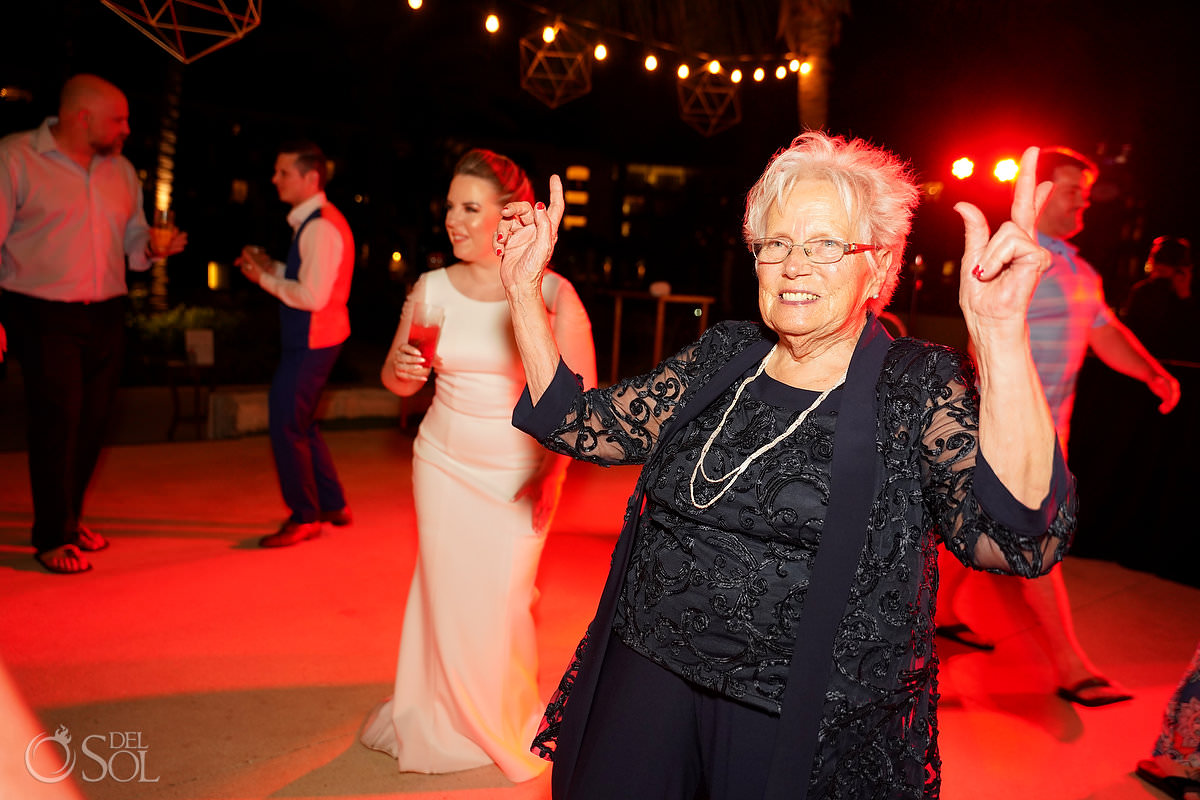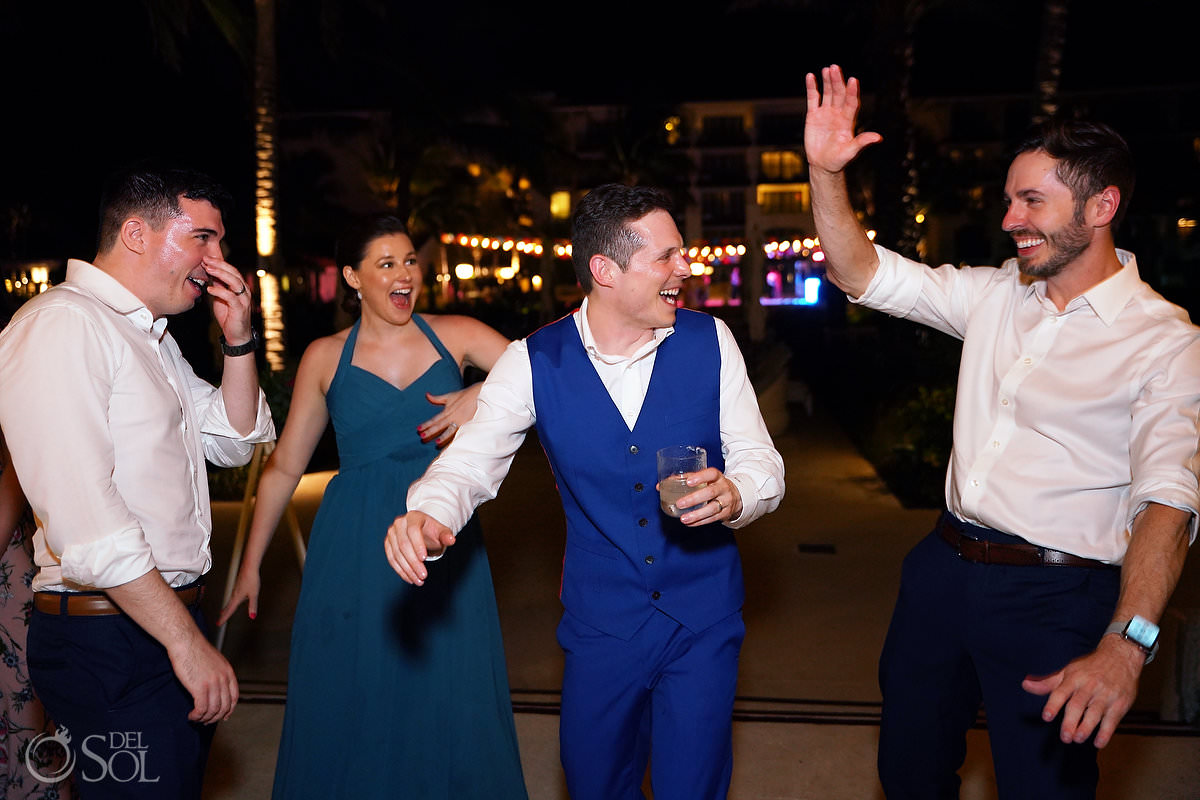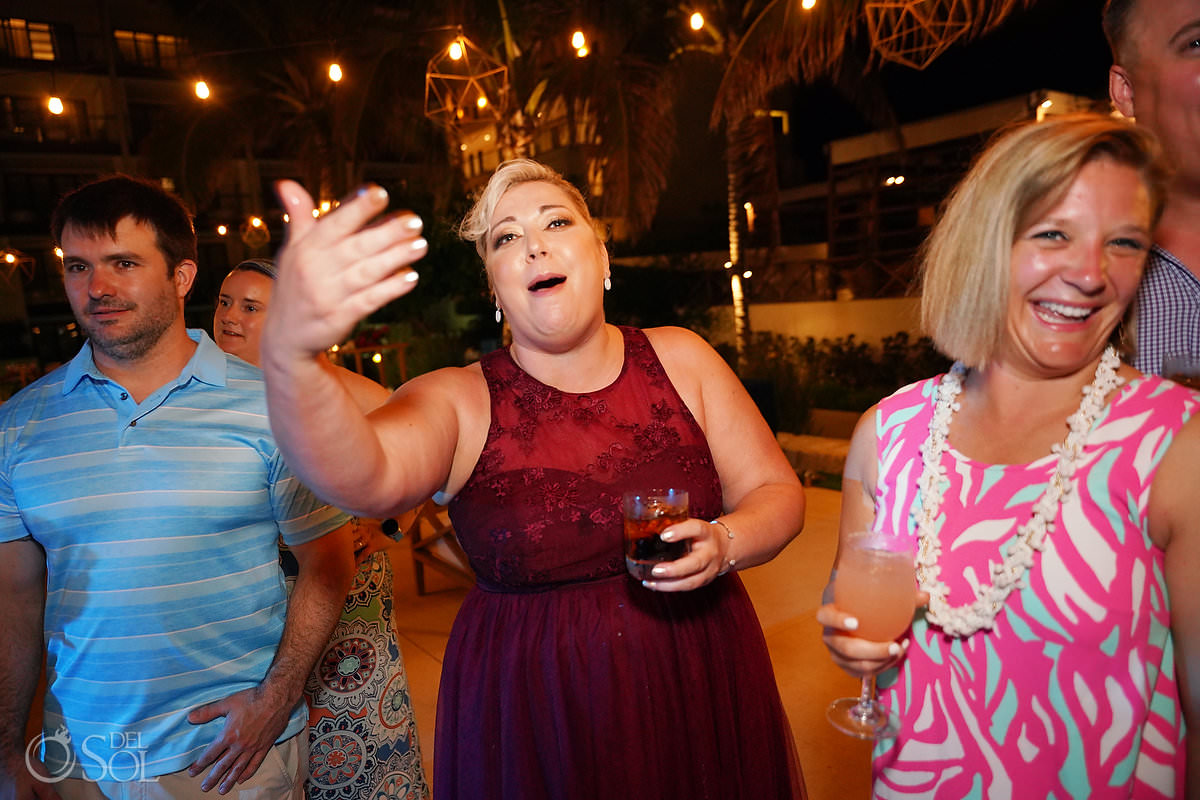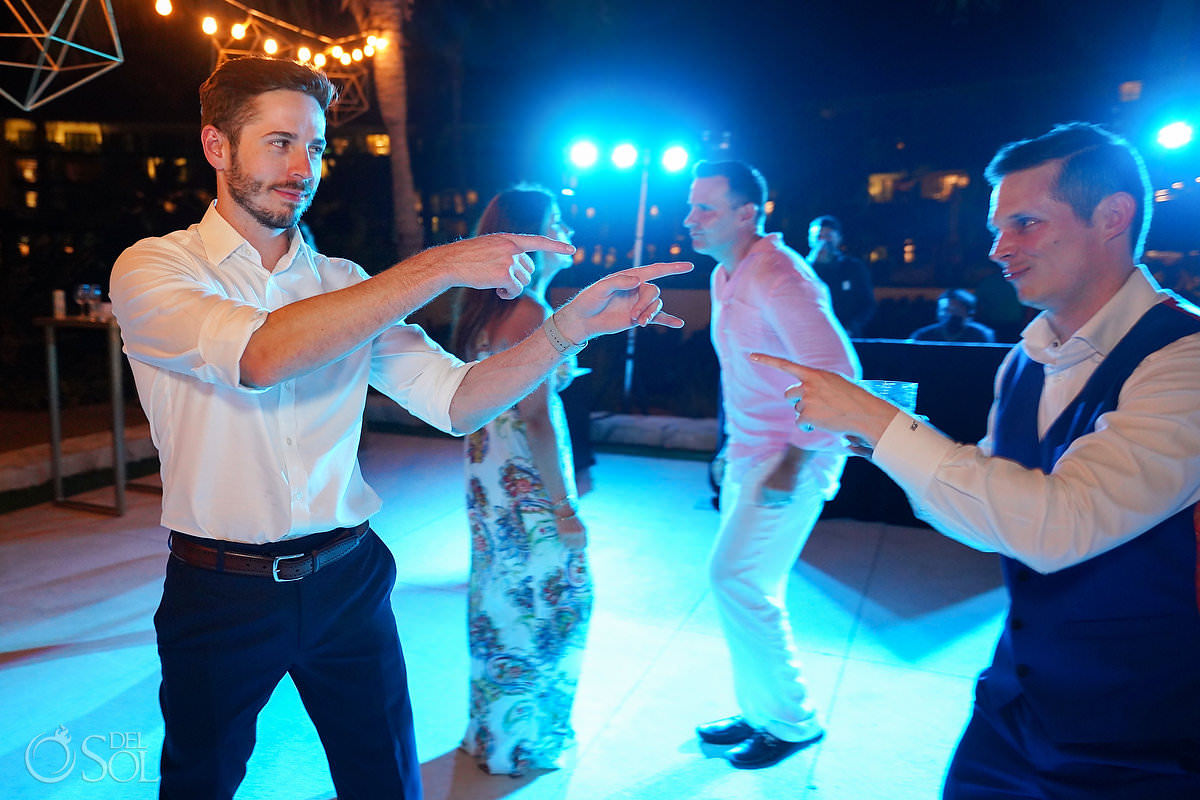 Del Sol: How was your experience with the del Sol team?
"Our experience with the Del Sol Team was amazing. Polly had so many creative ideas! She was also incredibly patient as we'd never had a professional photographer and I'm sure we weren't the best at following directions :)" – Lauren
(they were absolutely perfect at following directions! – Polly)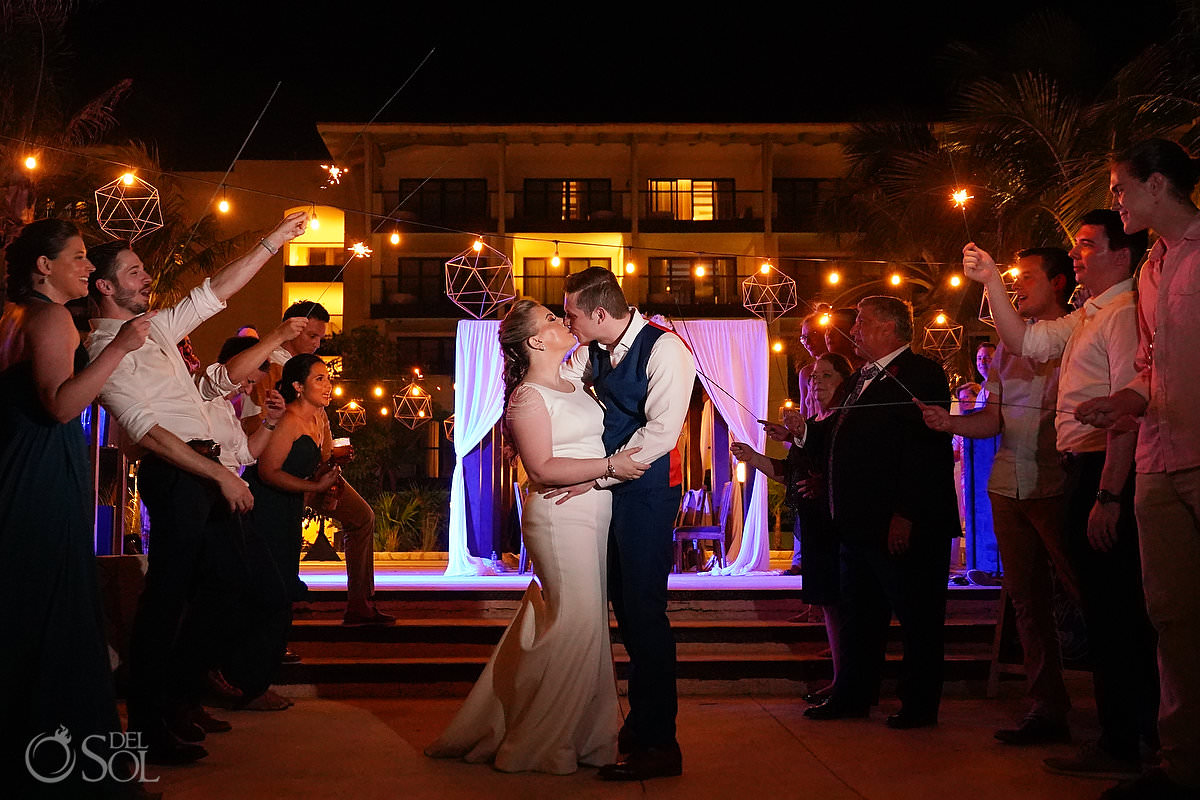 Del Sol: We believe that the experiences we have in our life make us the people we are… Could you tell us how your destination wedding experience has added to your legacy as a couple and as a group?
"It brought us closer to all of our friends and family, we hope it created fun memories for them as well!"