Dreams Natura Wedding
JJ + Preston
"We chose the infinity pool for our Dreams Natura wedding ceremony because it is a beautiful and unique location. You feel as if you are floating above the water and have a beautiful infinity view of the beach. It's the best of both worlds!"
JJ and Preston were our first official Now Natura wedding – and BOY they did not disappoint! They followed up their beautiful welcome party bonfire with a floating wedding ceremony, a surprise proposal, and endless tears of happiness and joy. We asked JJ to share her thoughts about their wedding day. Be sure to check out their welcome dinner Dreams Natura Bonfire dinner.
Del Sol: Your entire family was very full of emotions, which we love! Tell us about what it meant to you to travel with your loved ones for your Now Natura Wedding.
"Preston and I have known each other for 18 years, so his family is mine and my family is his. We wouldn't have celebrated this special day without them."
"We cannot thank each of them enough for spending the time and the money to travel to another country for us, especially during such a trying time. We made so many memories that we will never forget. We are blessed to have each one of them in our lives!"

Del Sol: You had many amazing and unique location as part of your wedding day…. and it all started in the Dreams Natura SPA!
"The spa at Dreams Natura is surreal. I have traveled many places, visited many spas, but this place… this place is different. You truly feel as if you're exploring in a cave. You have to visit Dreams Natura, even if it's just for this unique experience!"
Del Sol: So let's talk about your Over The Water Wedding Ceremony. You had your wedding at the unique Dreams Natura wedding venue over the infinity pool!!
"We chose the infinity pool for our wedding ceremony because it is a beautiful and unique location. You feel as if you are floating above the water and have a beautiful infinity view of the beach. It's the best of both worlds!"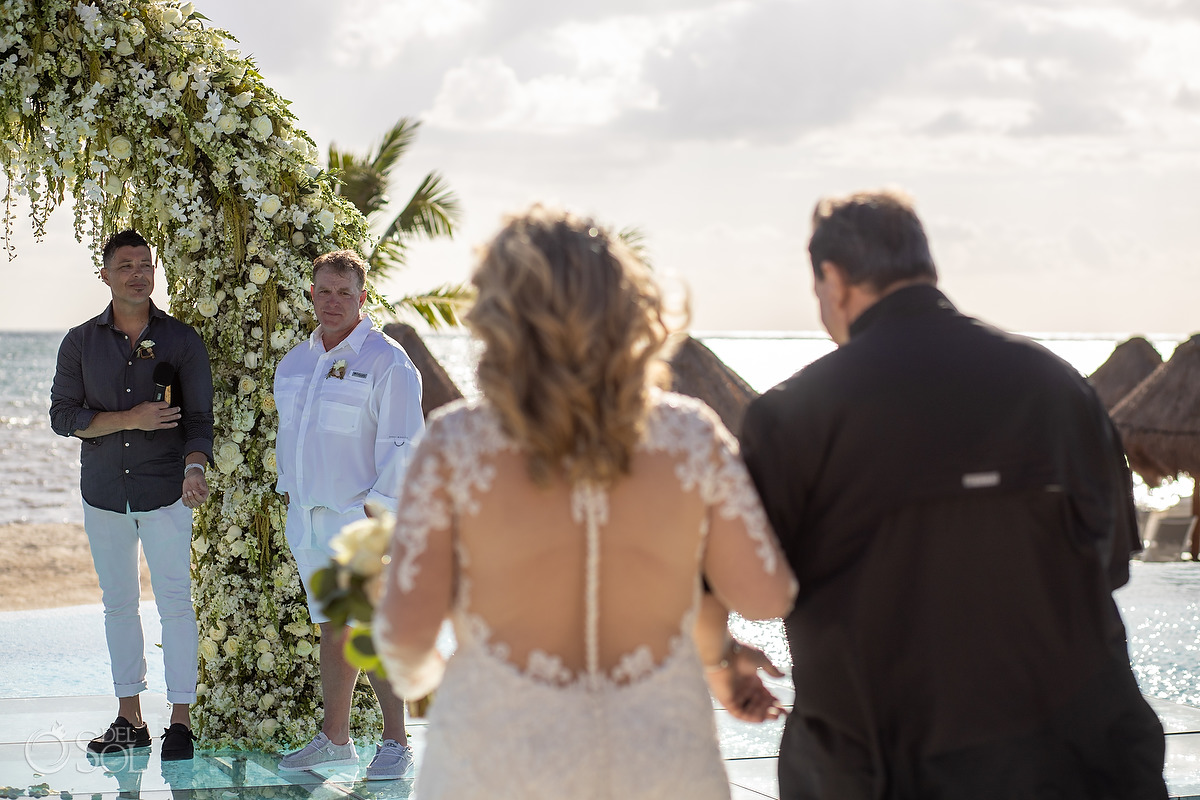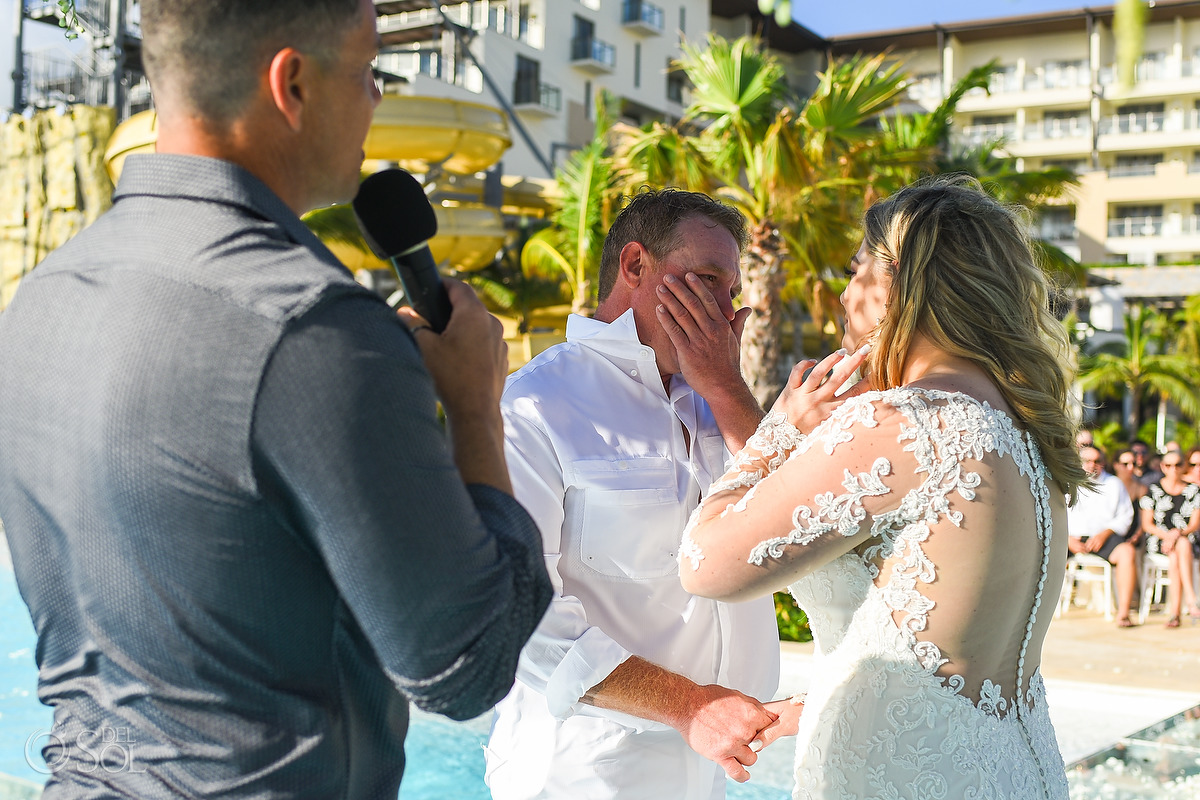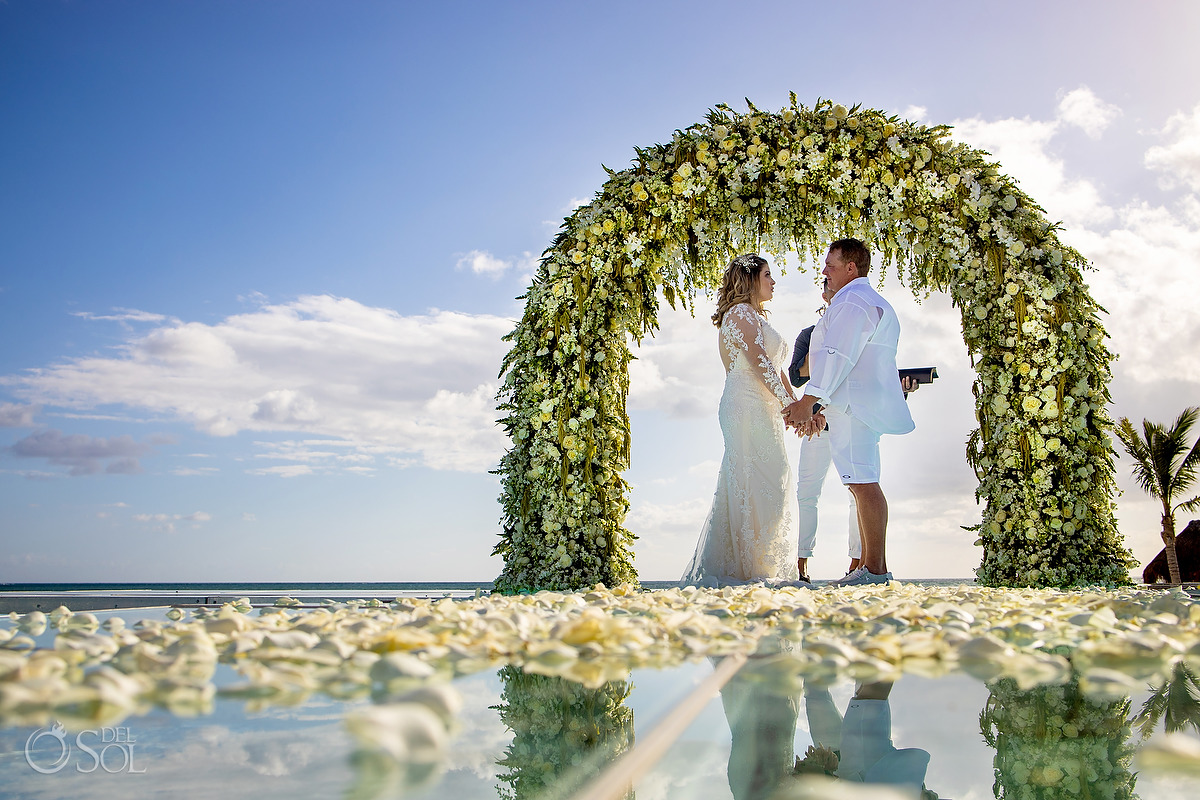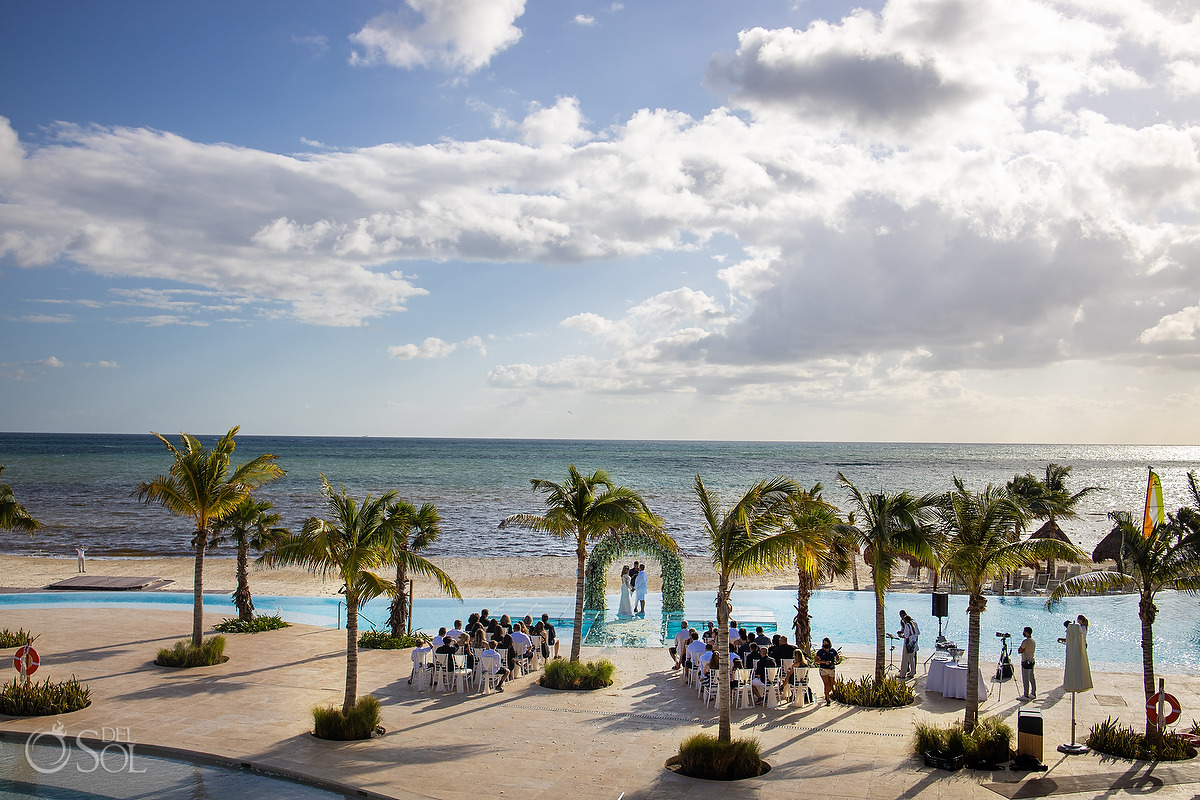 Del Sol: Why did you choose a Dreams Natura Wedding?
"We chose a Dreams Natura Wedding because we had guests of all ages attending our wedding and felt the facility accommodated children as well as adults. They have a swim-up bar, spa, lazy river, zip-lining, and water slides. It would bizarre if you couldn't find something you enjoy at a resort with this many amenities! Plus, Dreams Natura is a brand new facility. Everything is clean, fresh, and new. The staff is friendly, accommodating and professional."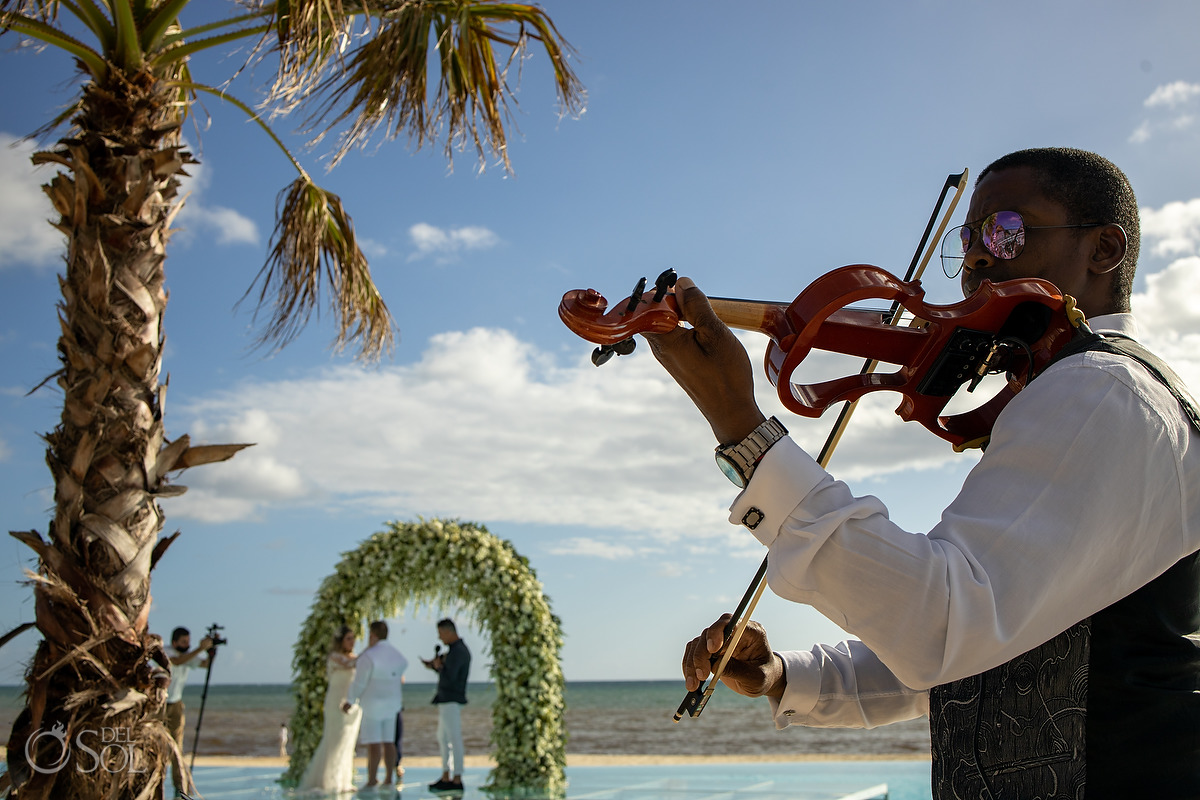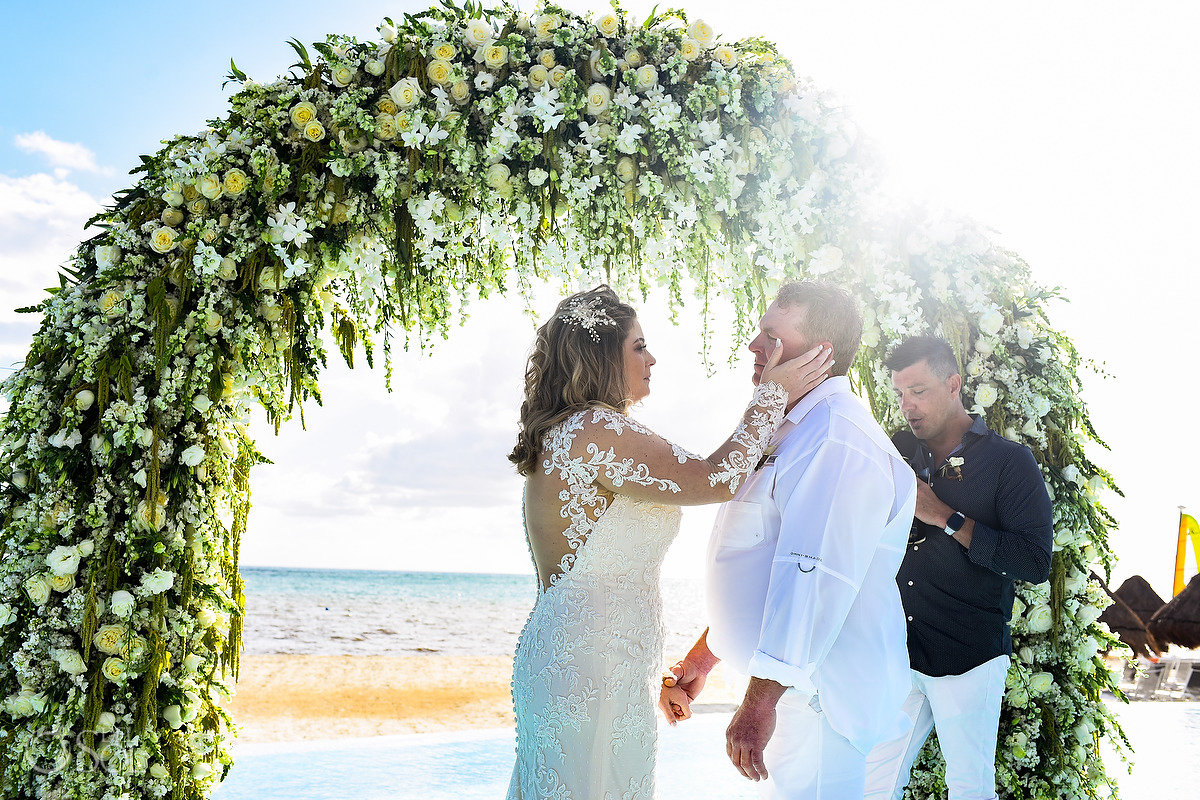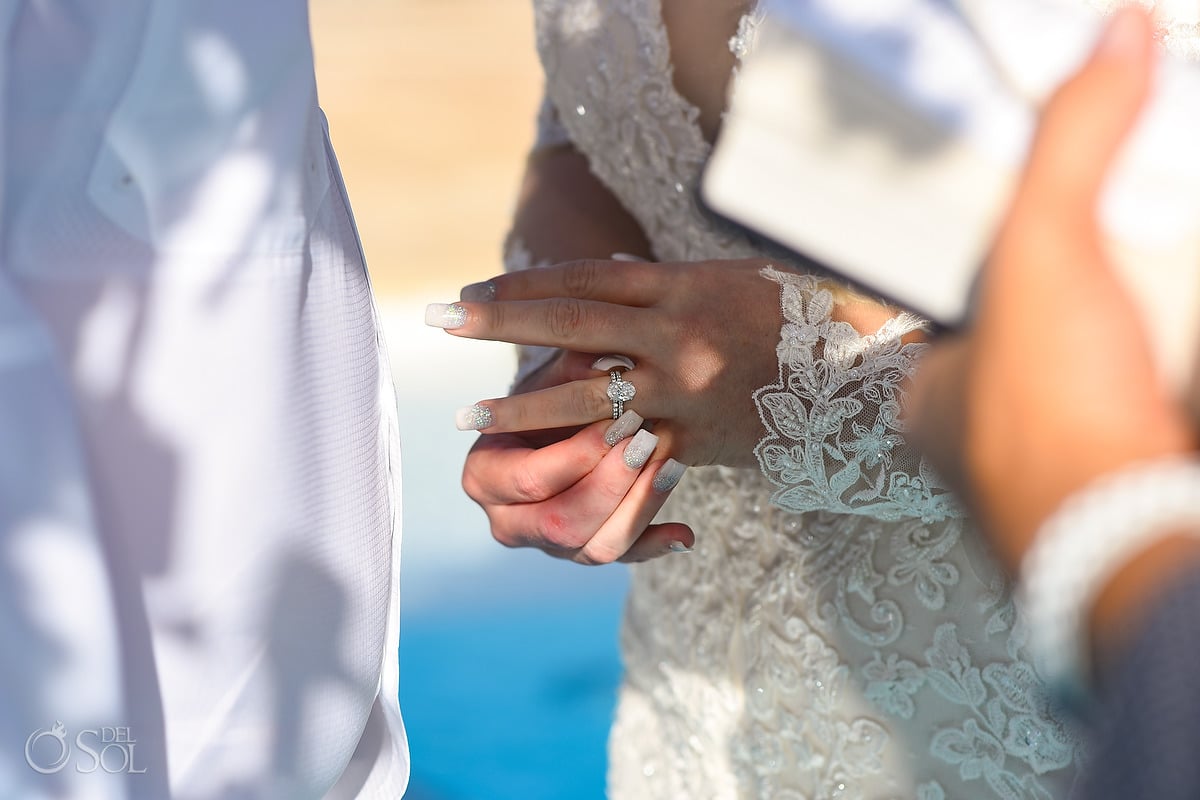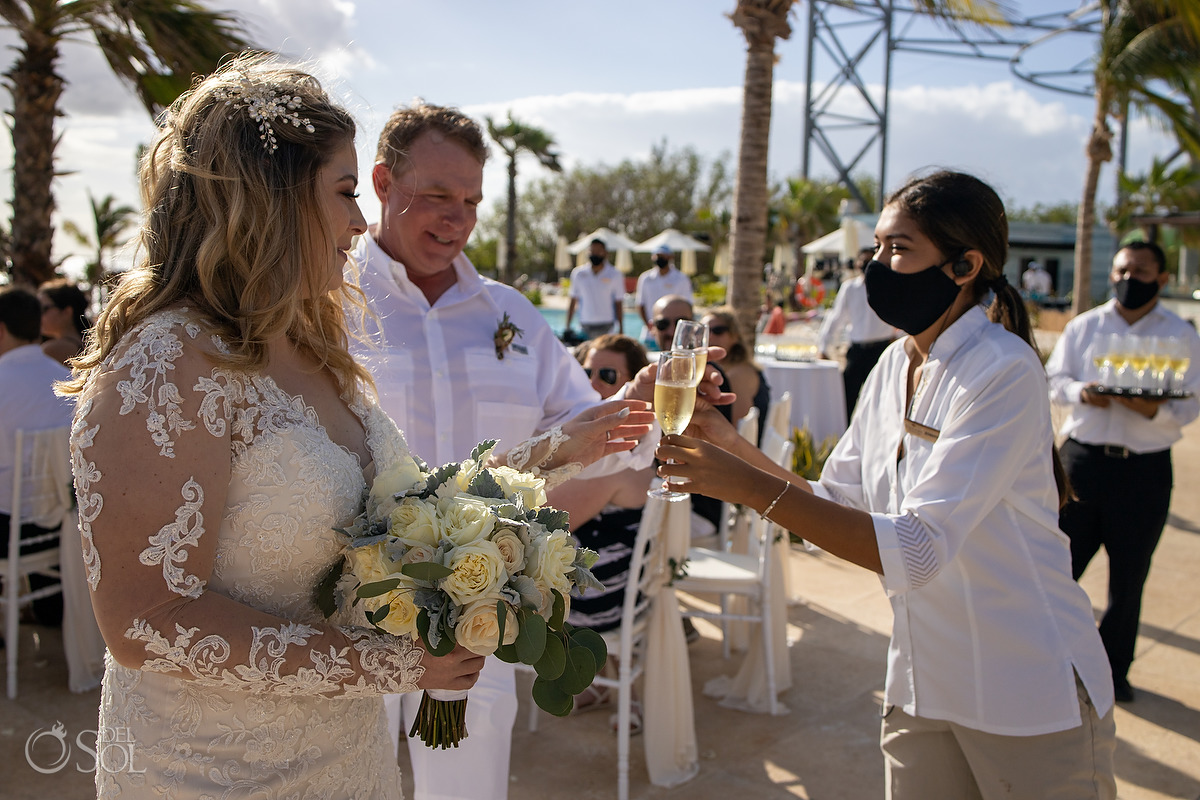 "Jennifer Reyes and the Dreams Natura wedding coordination team were perfect. I didn't have to worry about one thing during the wedding because they took such great care of me!"
"Two things that stood out for us were the presidential suite and the spa. The spa is so unique. We have traveled to many places and never have we experienced a spa like this. Also, the presidential suite had its own swim out pool and hot tub overlooking the ocean. We have stayed at other resort suites that cannot compare to this one!"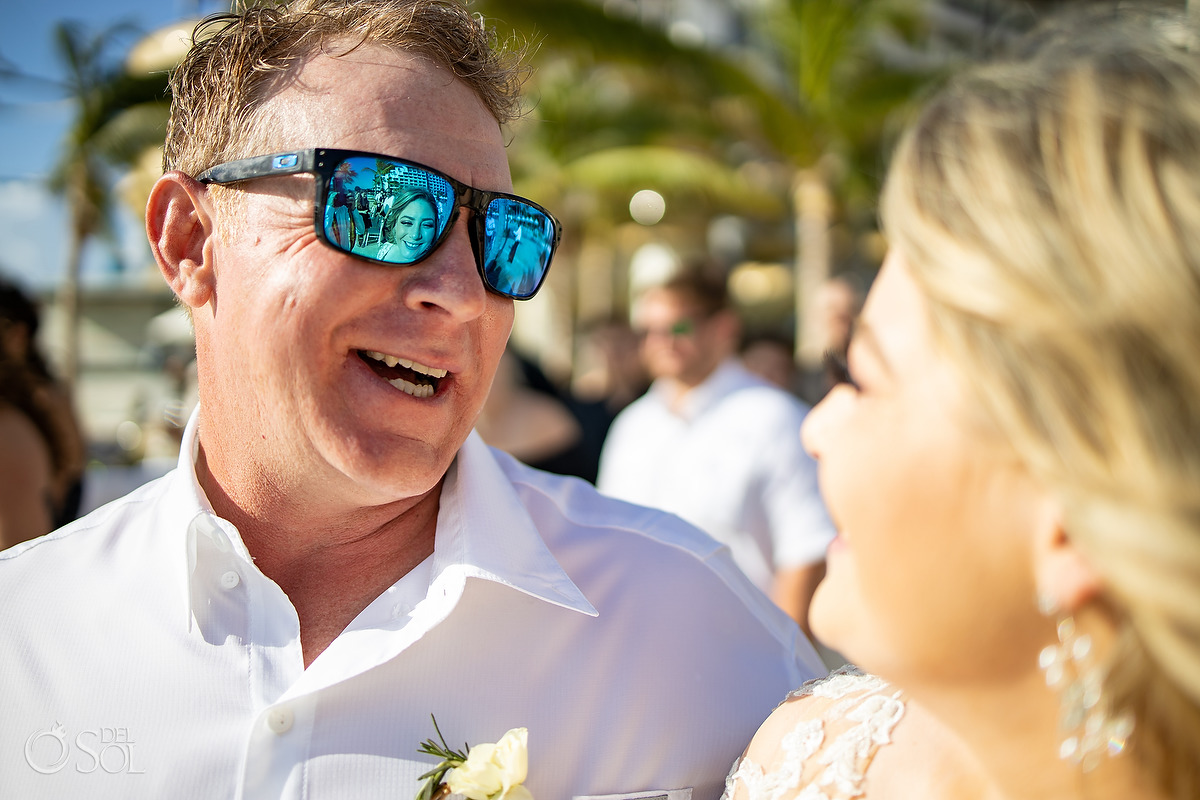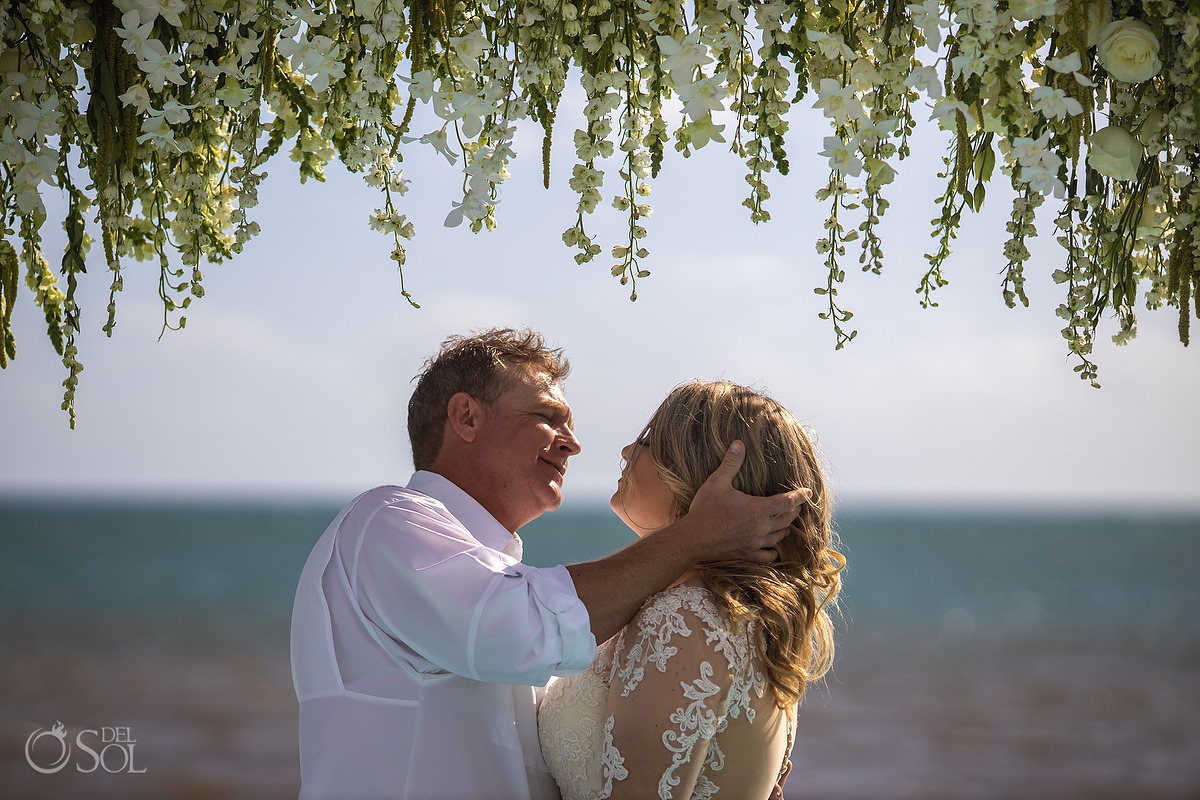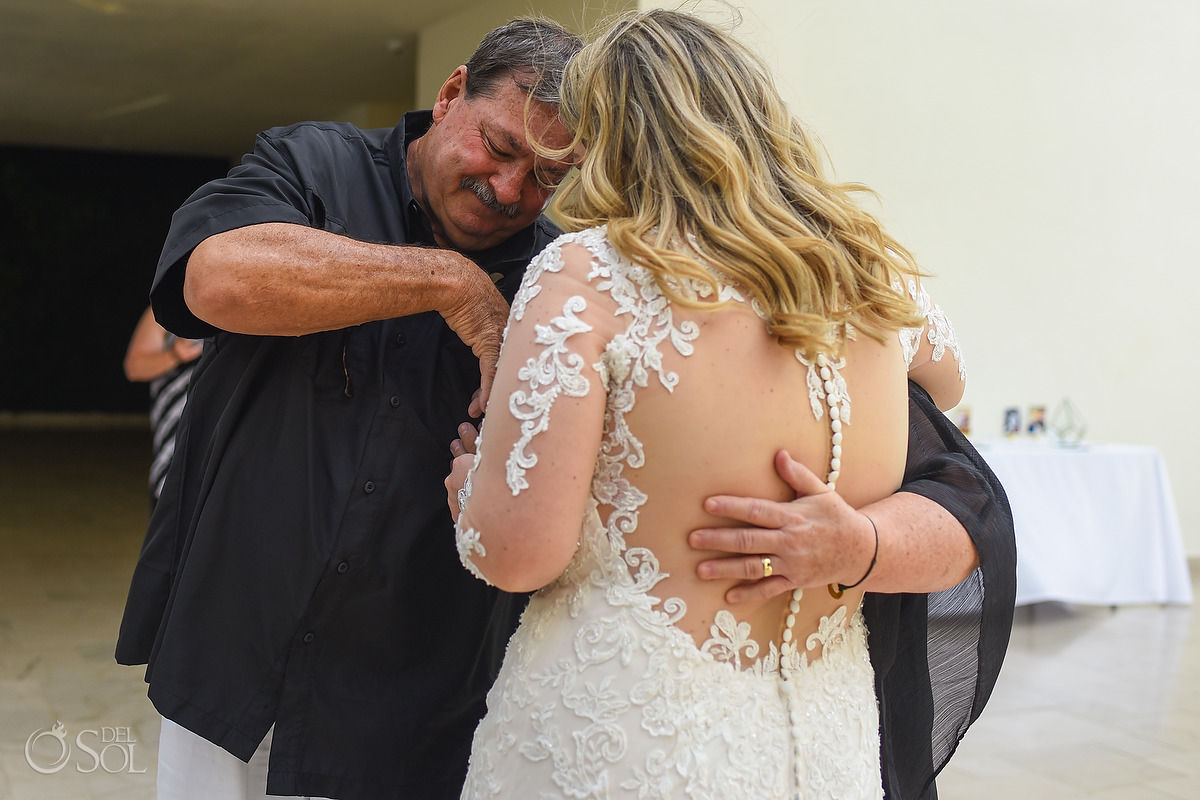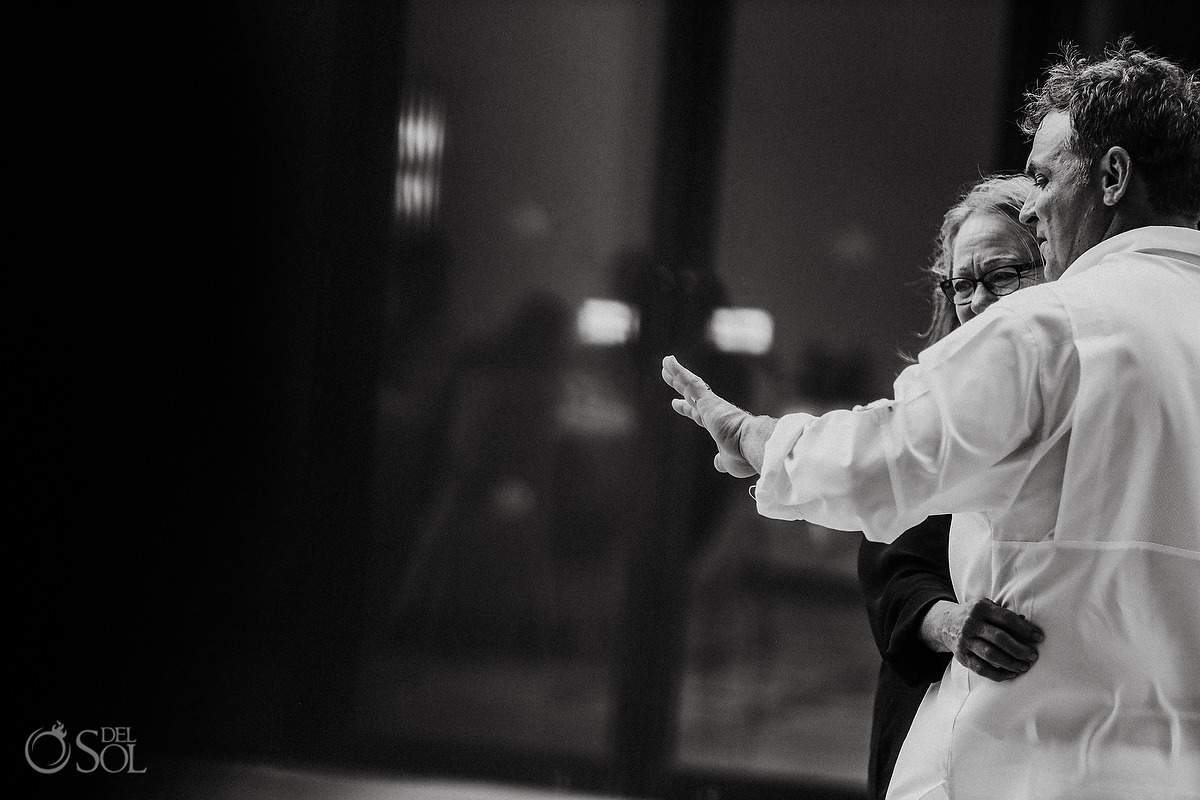 Del Sol: In a wedding with many unique and unexpected details you added another! Your brother proposed to his girlfriend during the bouquet toss, WOW! There were so many children involved and the big group hugs, tears, and emotional reactions!
"Family is everything. I'm so happy to have been apart of this incredible proposal between my brother Daniel and now fiancé Angie. What better way to propose than with all who love you, bear witness? It was emotional, unexpected, a complete surprise to everyone, and something so beautiful between two people who love each other. I appreciate Del Sol for including this event in our photographs."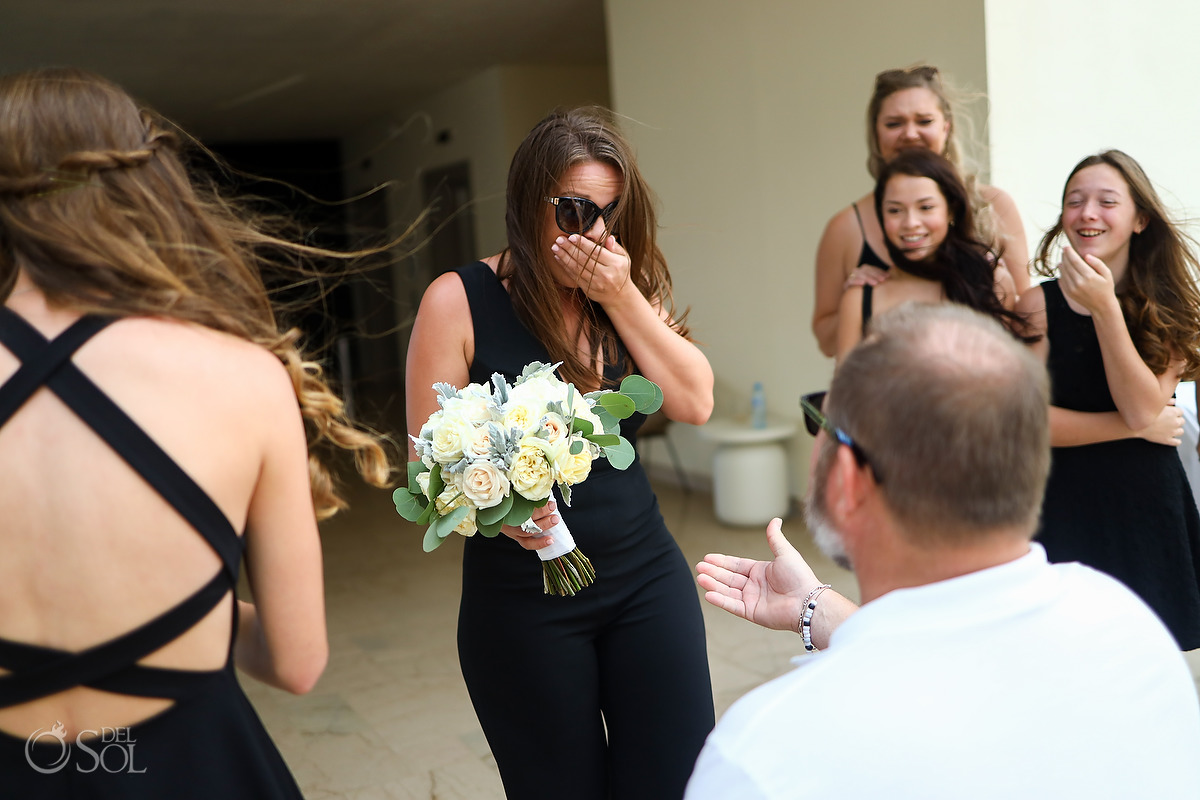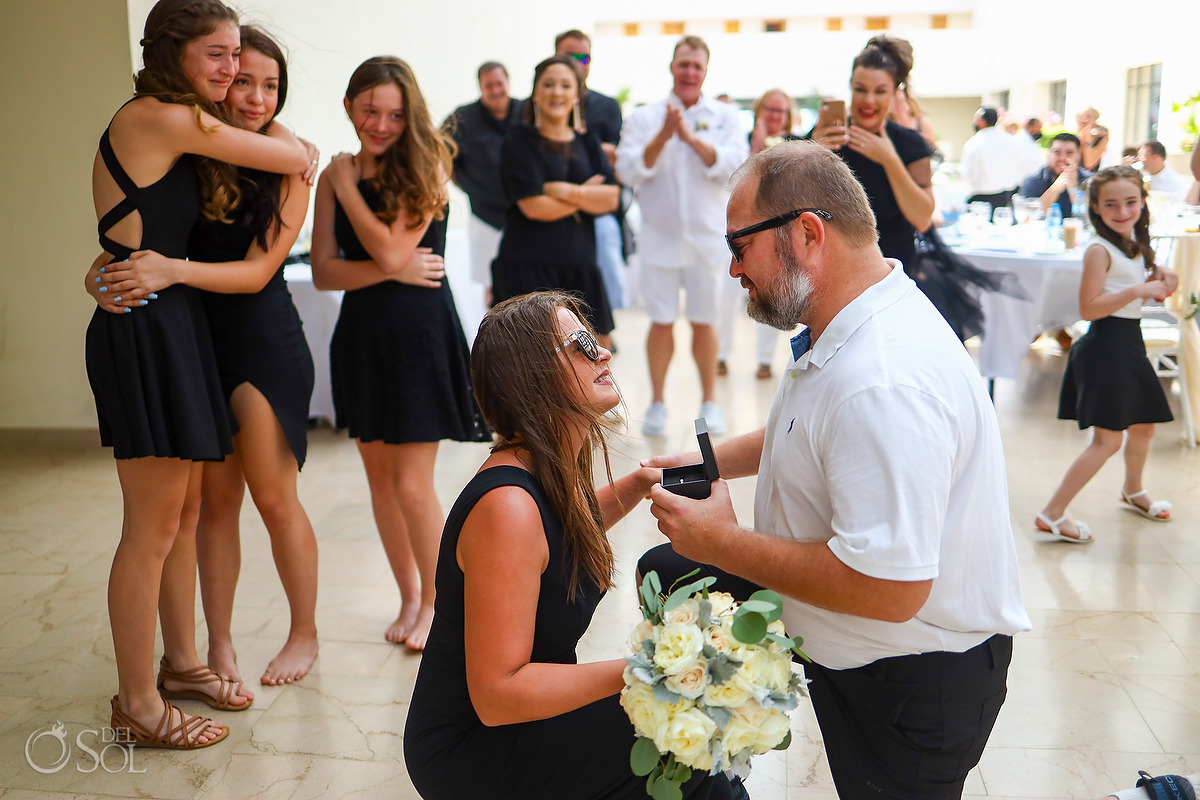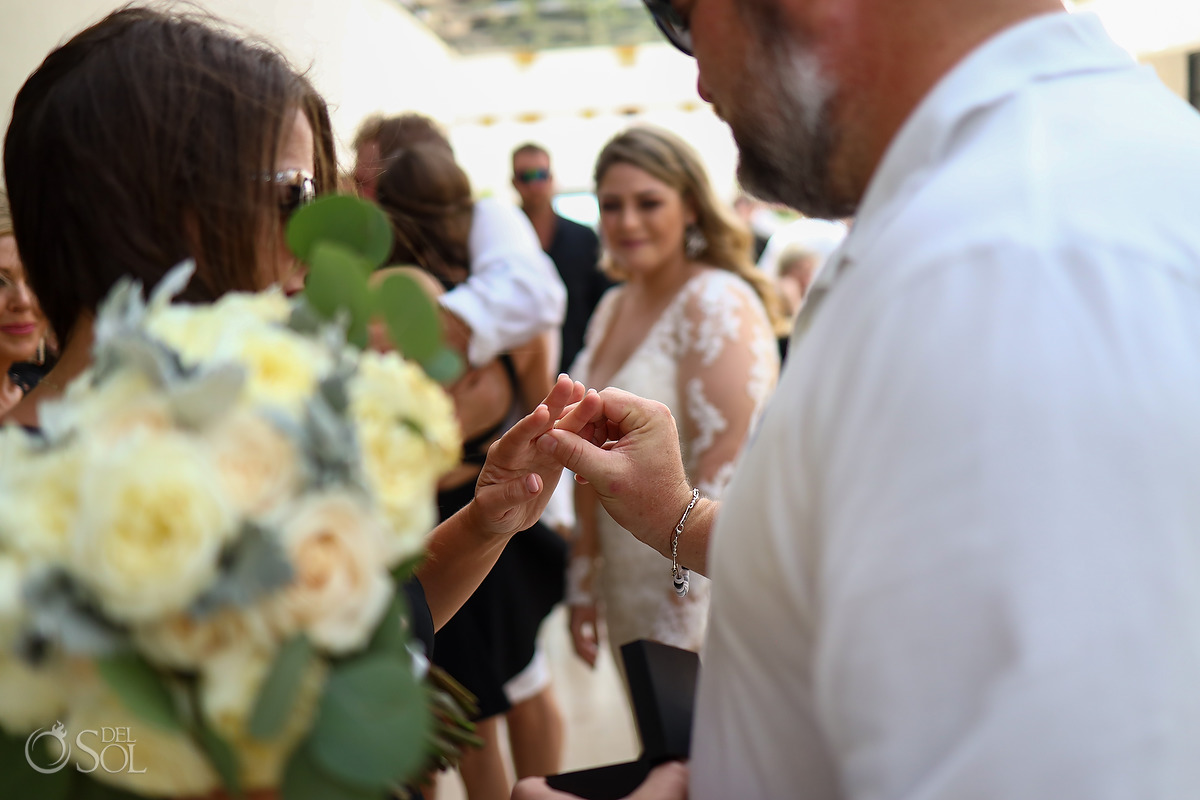 "I wanted a special moment between two people I love to be captured on camera. Photos are important to my brother, and I know he will love looking back at these photos to cherish forever."
"Our wedding day consisted of a wedding, a proposal, and a baptism. Wow. What a wonderful day!"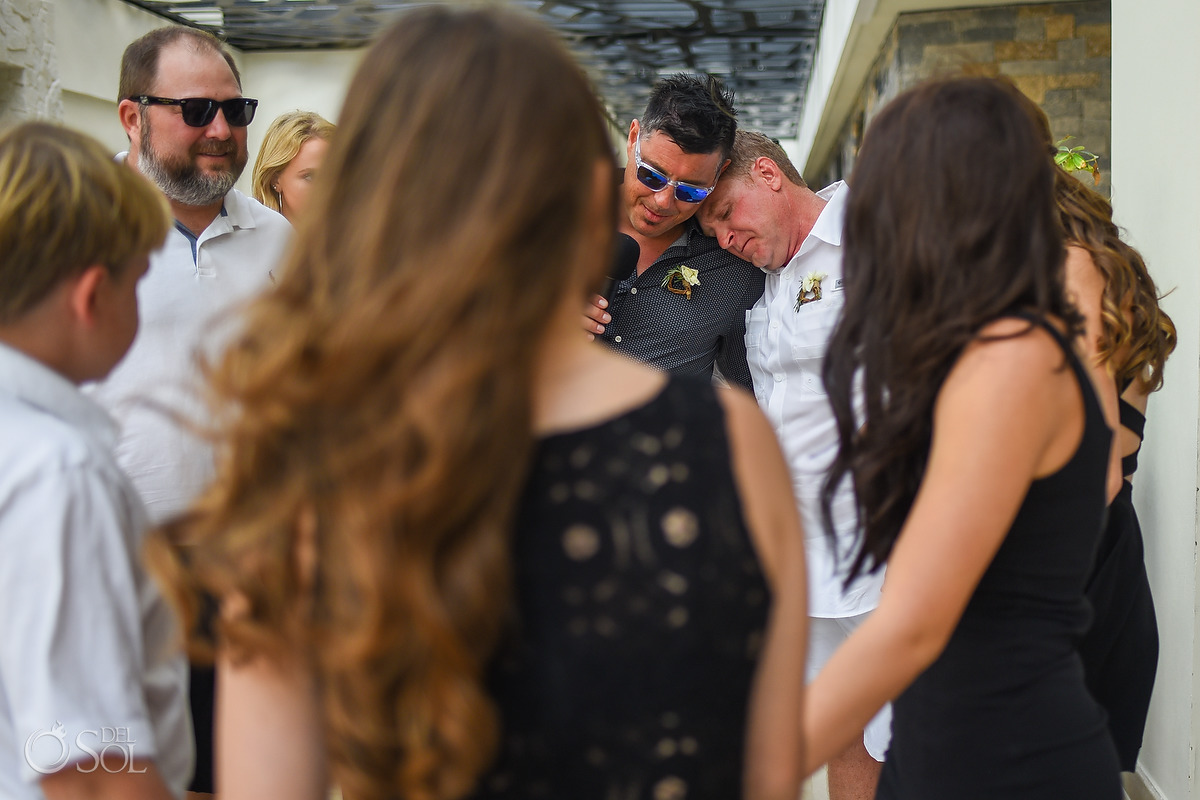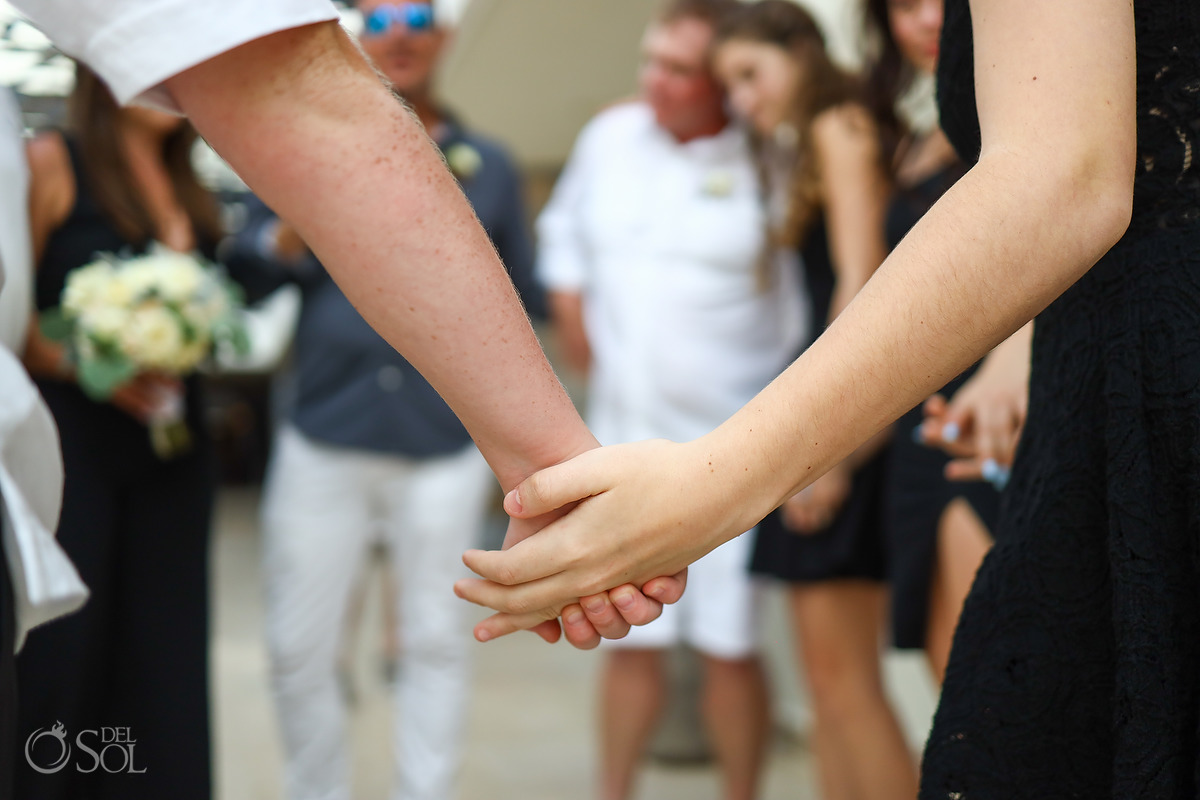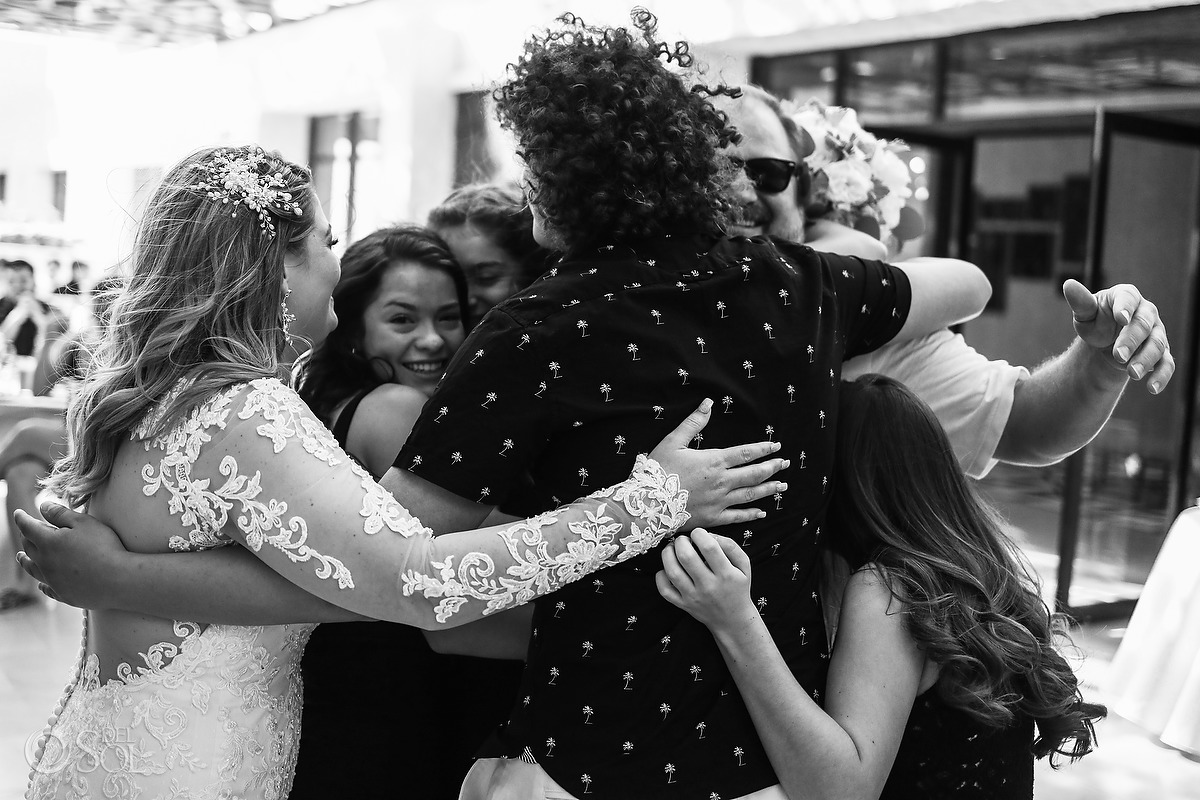 Del Sol: How was your experience with Matt and the Del Sol Team?
"Matt was a better photographer than I ever could have imagined. He is someone who can see the beauty in things others miss. He is creative, artistic, passionate, friendly, outgoing, talented. I put full trust in him with the most special day of my life thus far. I know my wedding photos will be better than I ever could have imagined. The best part is he wasn't just our photographer. He became a friend. We loved having him celebrate our big day with us! You truly cannot find a better person!"
Del Sol: Weddings during COVID and travel during this time are difficult to imagine. You guys pulled it off, what would be your advice to other brides thinking about having a wedding right now?
"My advice to brides is to always remember this is about the marriage, not the wedding."
"Have the wedding, whether it's in Mexico or in your backyard. You won't regret marrying your soulmate sooner rather than later. Trust me, the day will be perfect no matter what!"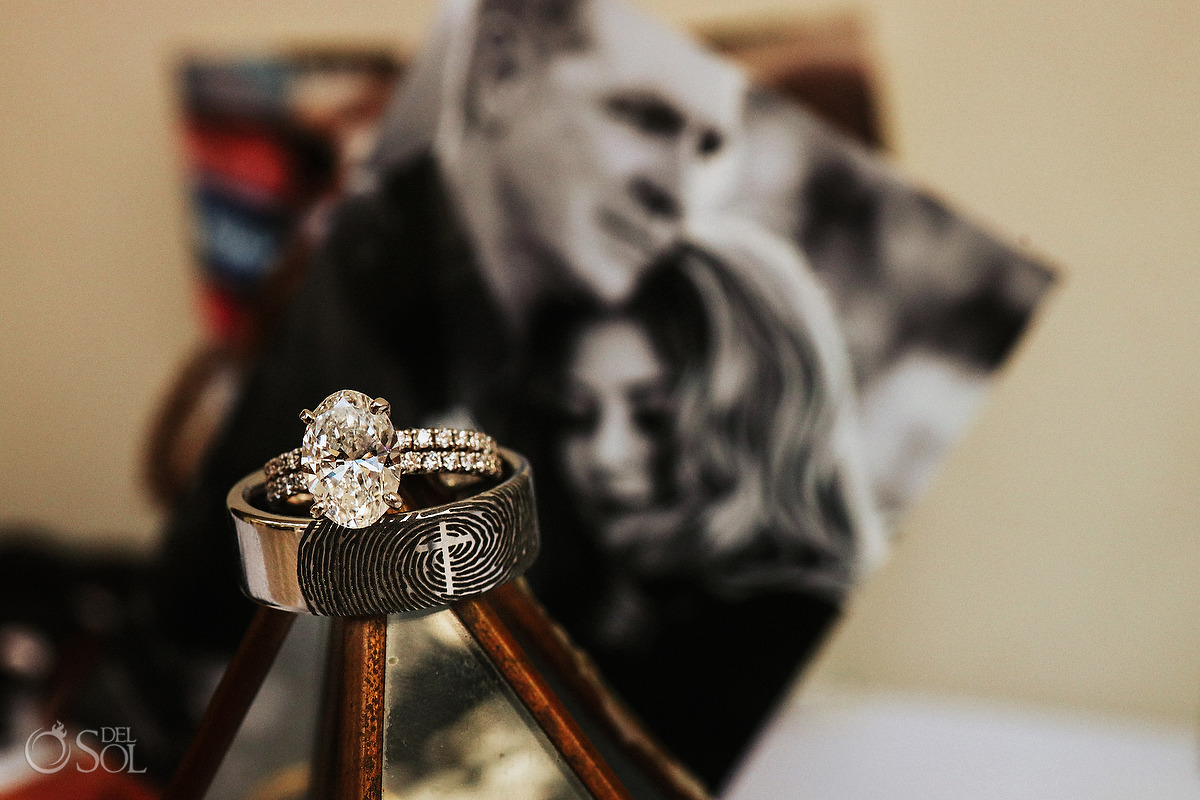 I very much enjoyed spending time with JJ and Preston and family.  When they came to me to mention that JJ's brother Daniel wanted to propose to his girlfriend Angie, I had already spent a few hours with them. Before I even knew this, I did a series of couple's portraits of their guests on the beach for the night of the rehearsal dinner.
One of the questions I always ask couples is "so, are you guys married" and a few other short questions that poke fun at being together and being able to do whatever the other wants to each other for fun and laughs.  Daniel kept his cool and said "Nah, a long time girlfriend" and I kept on going.  Living this experience with them was fun.  I loved the reactions of their daughters and the entire family during this emotional exchange.
I was very very happy to have the chance to witness this love story, this new promise of a lifetime together.   Families bring me together at the core of what I love to do. It was a great honor to be included as part of your family JJ & Peston and Daniel and Angie.  Thank you guys🙏 – Matt