Dreams Riviera Cancun Beach Wedding
Taylor + Mitch
"We have filled our home with photographs, so we can look back and see exact moments and memories. Even when things aren't always perfect, pictures bring us back to the reality that it won't always be that way. Better times always come."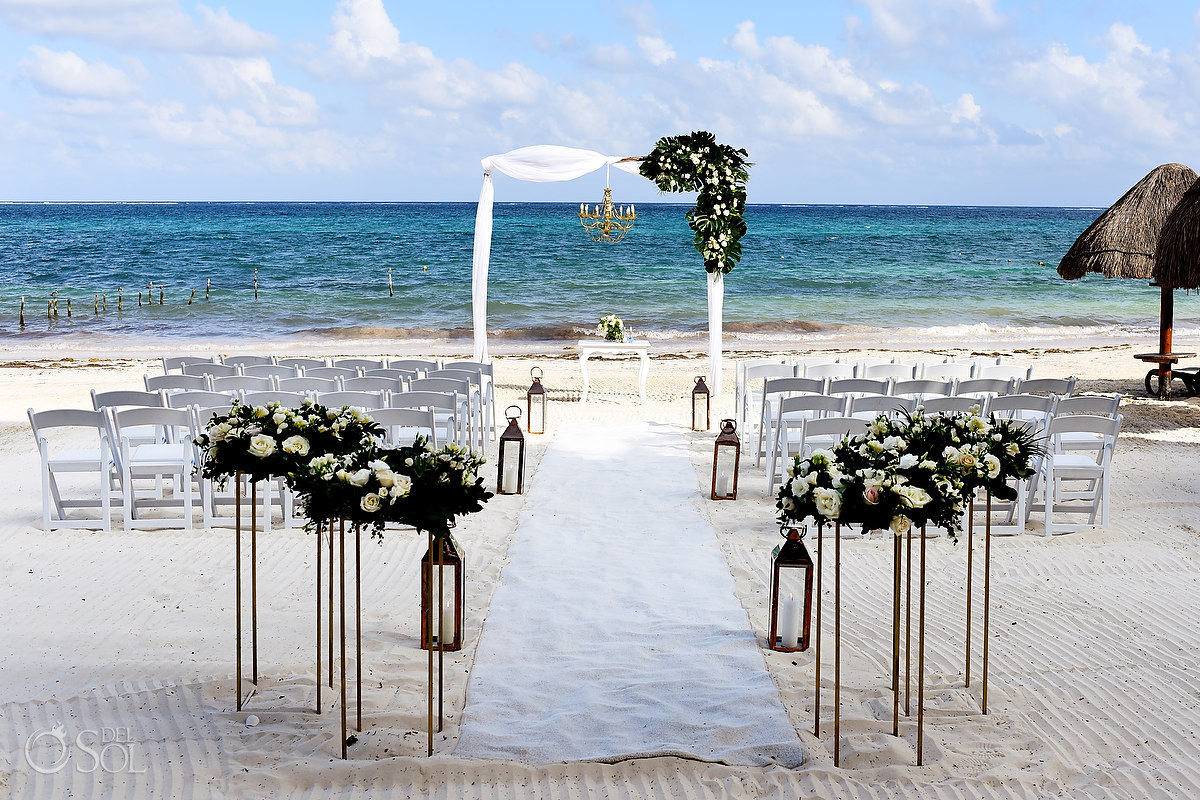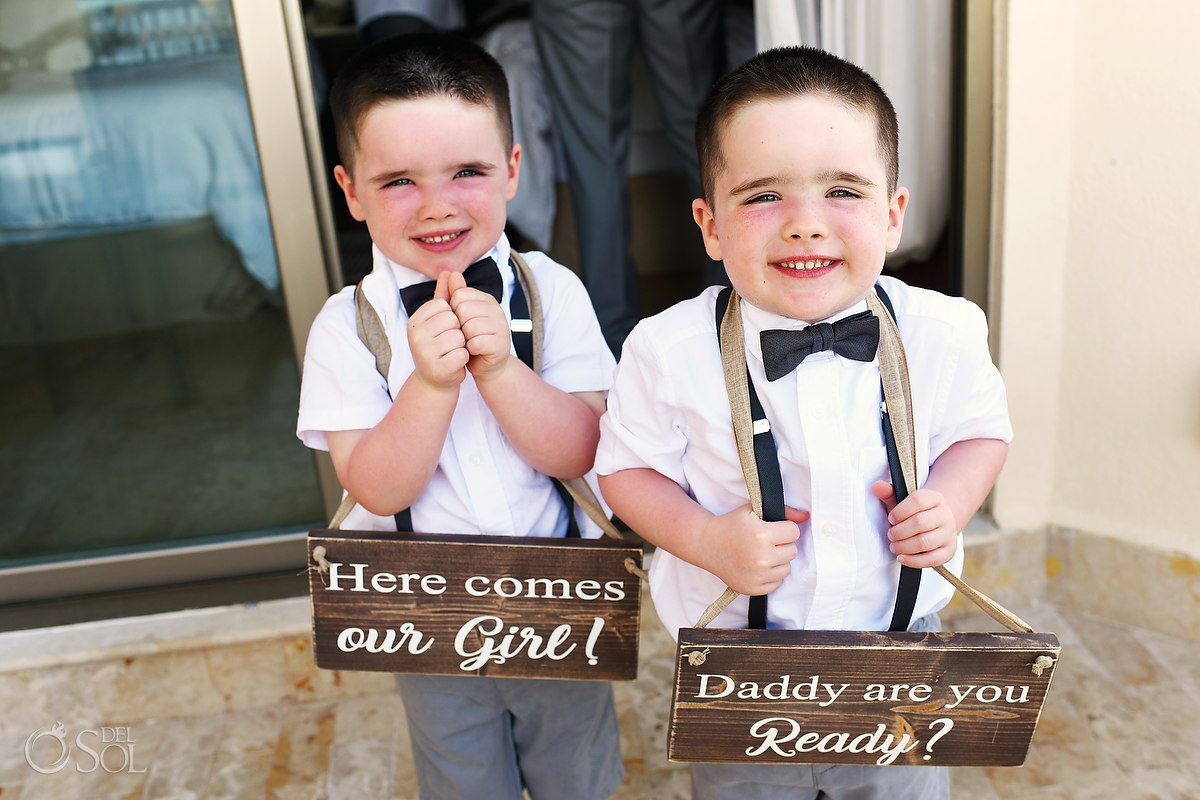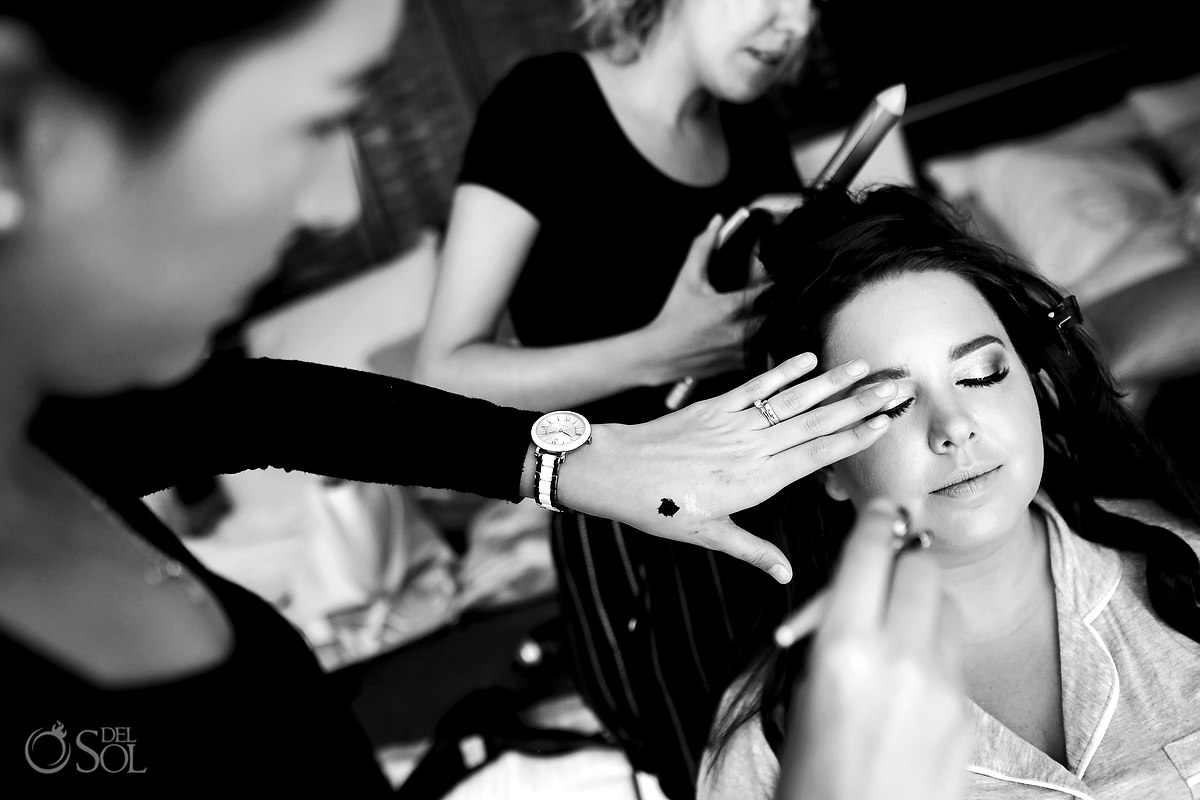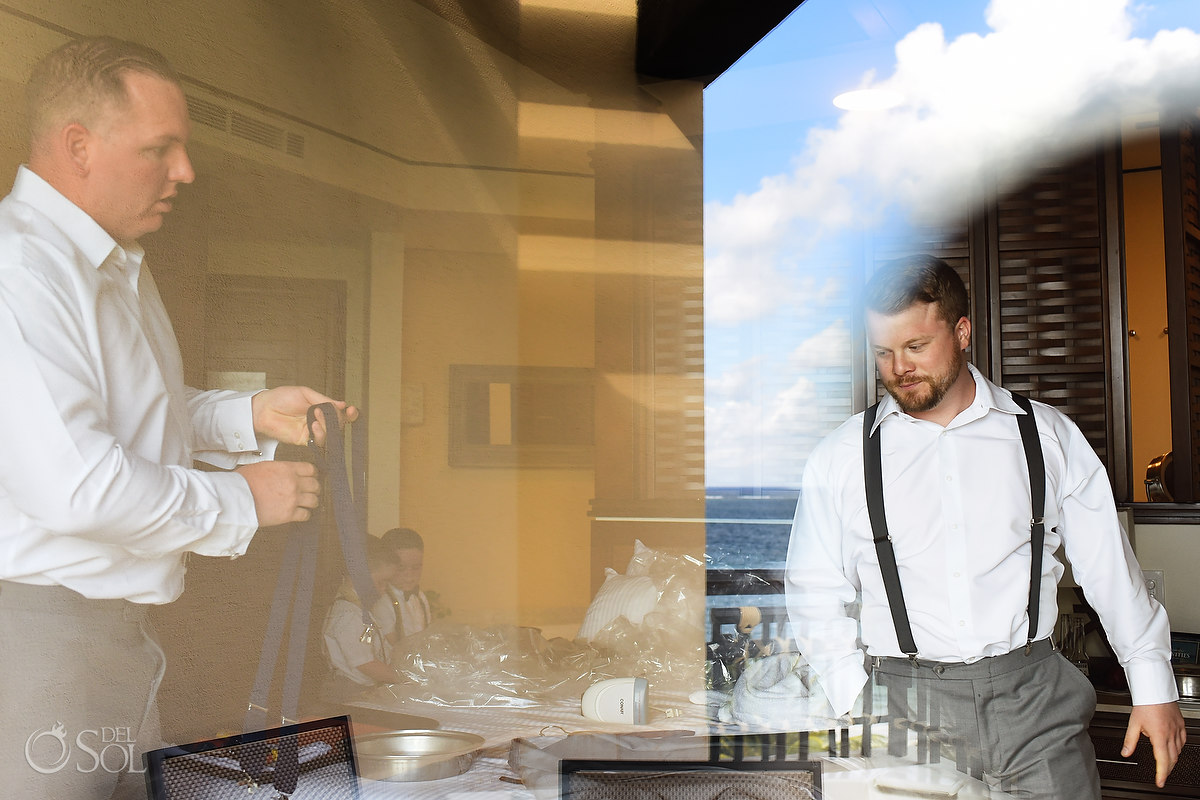 Del Sol: Photography as an artform has brought you to your love. THAT IS AMAZING!
"We 'officially' met when Mitch came into Taylor's photography studio with his twin boys for Christmas photos. His sister had scheduled an appointment for his mom's Christmas gift. Taylor was so awed by how good of a dad Mitch was and the boys were so sweet. After the shoot he asked Taylor out on date and the rest is history."
"We love photos because they show the one happy moment to the next. We've filled our home with photographs, and will continue to do so, so we can always look back and see exact moments and memories of those times." – Taylor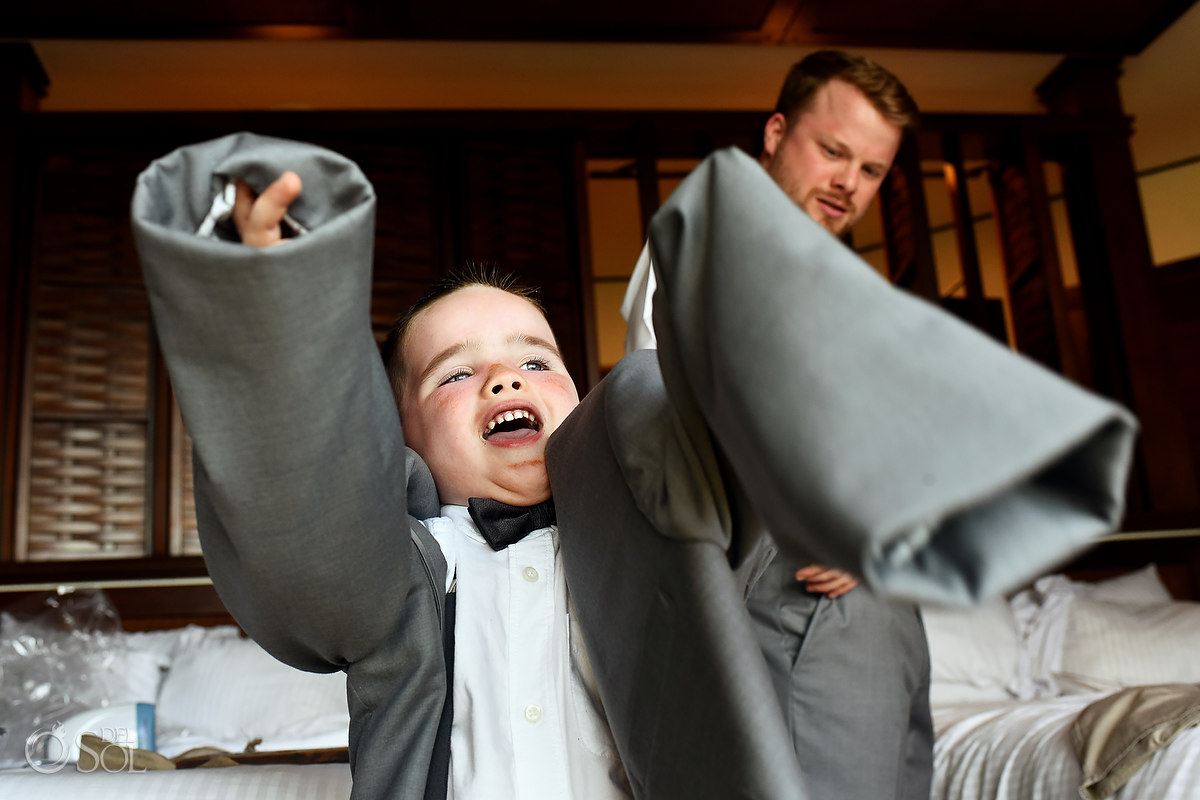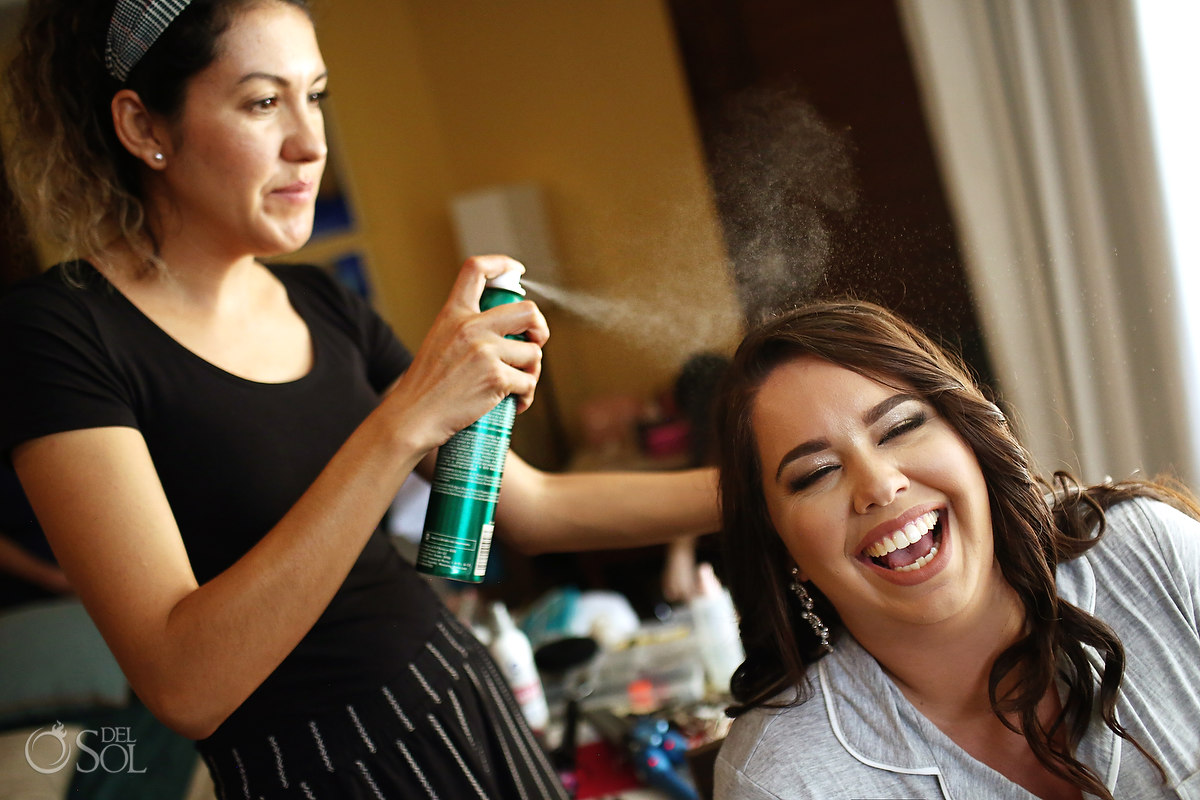 "We have our first picture together, the first ones I took for the kids and our first family photo. We love the connection between these moments and the moments captured along the way that we can reflect on.
"Even when things aren't always perfect, pictures bring us back to the reality that things won't always be that way and that better times always come."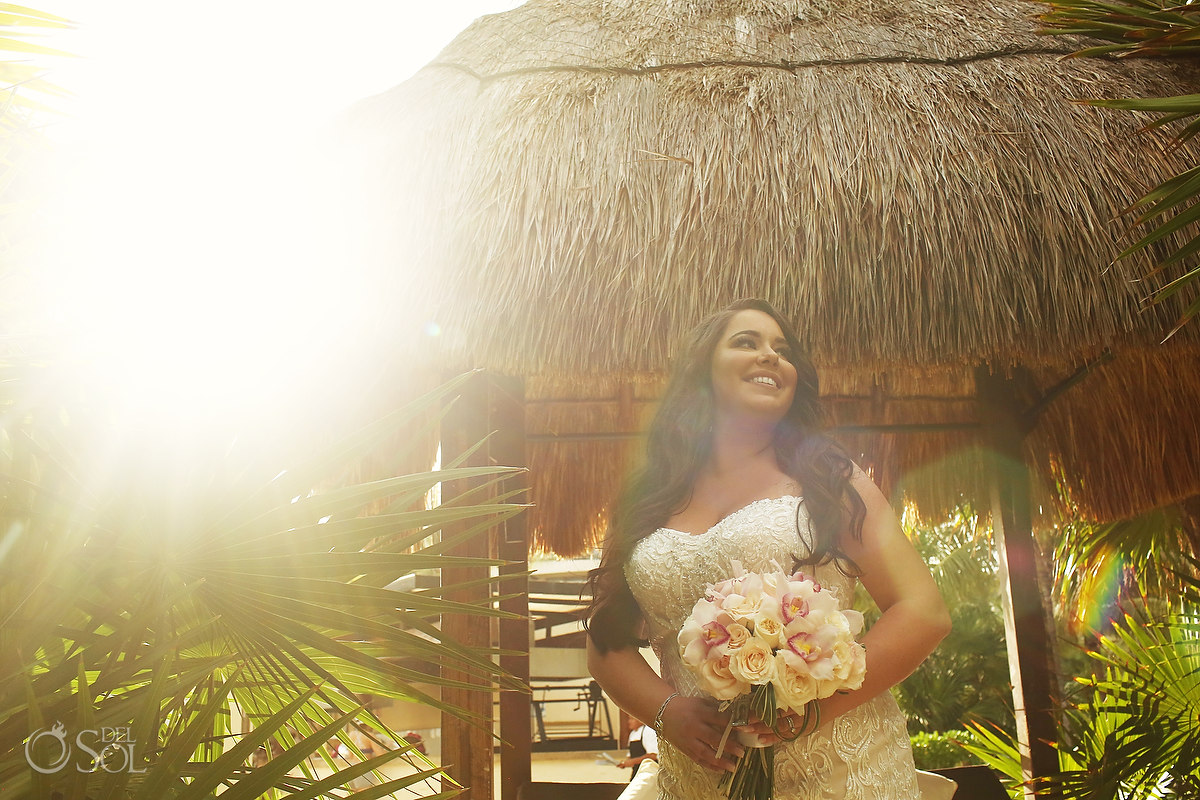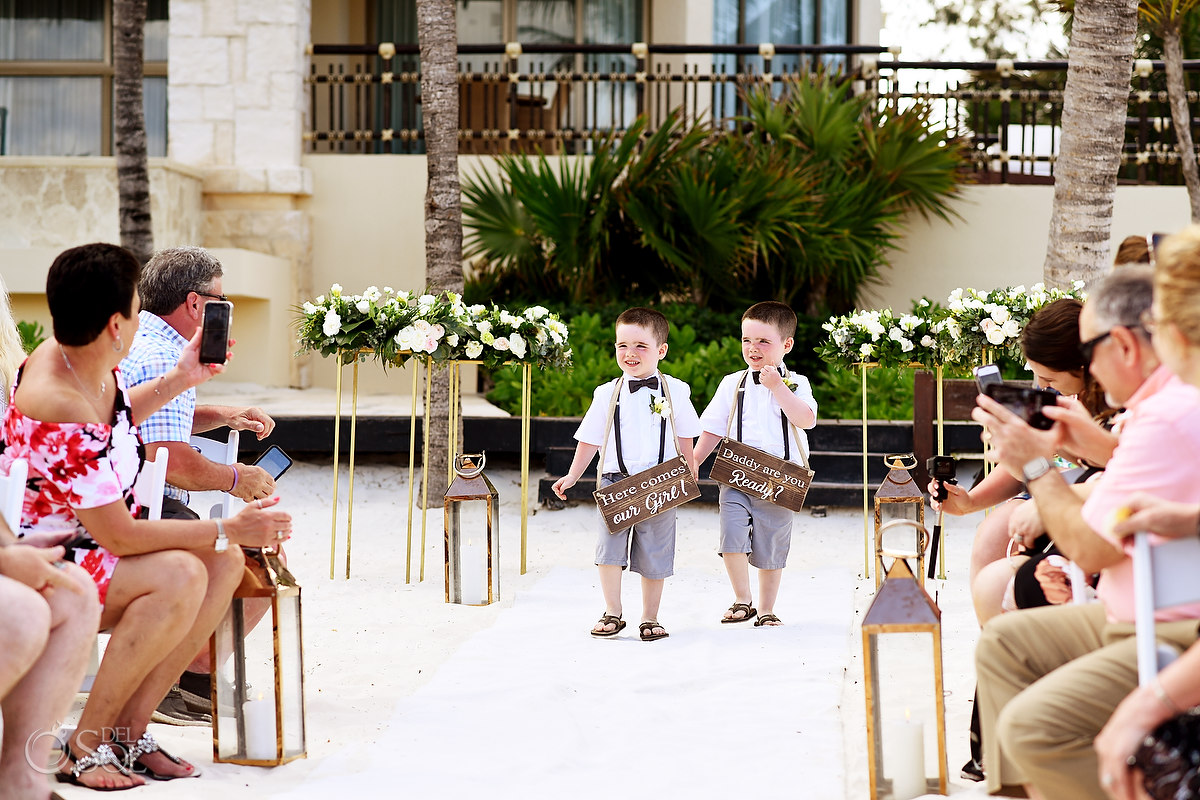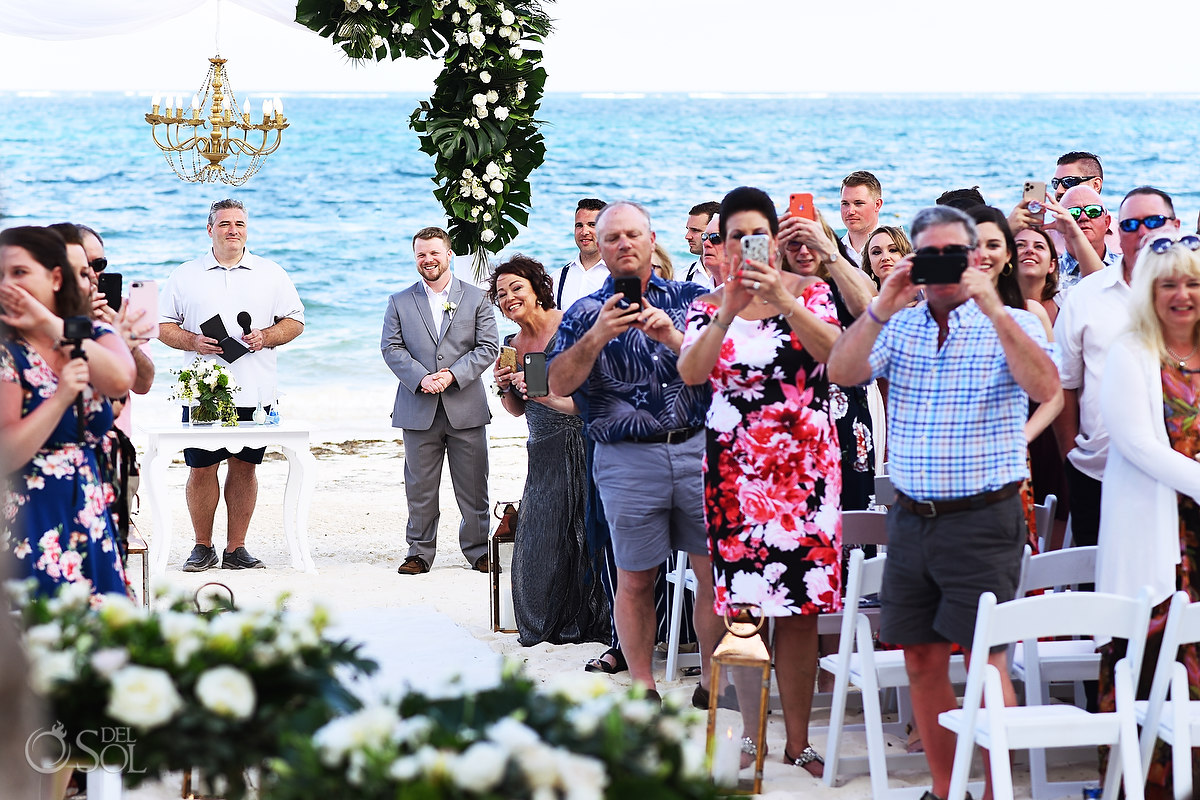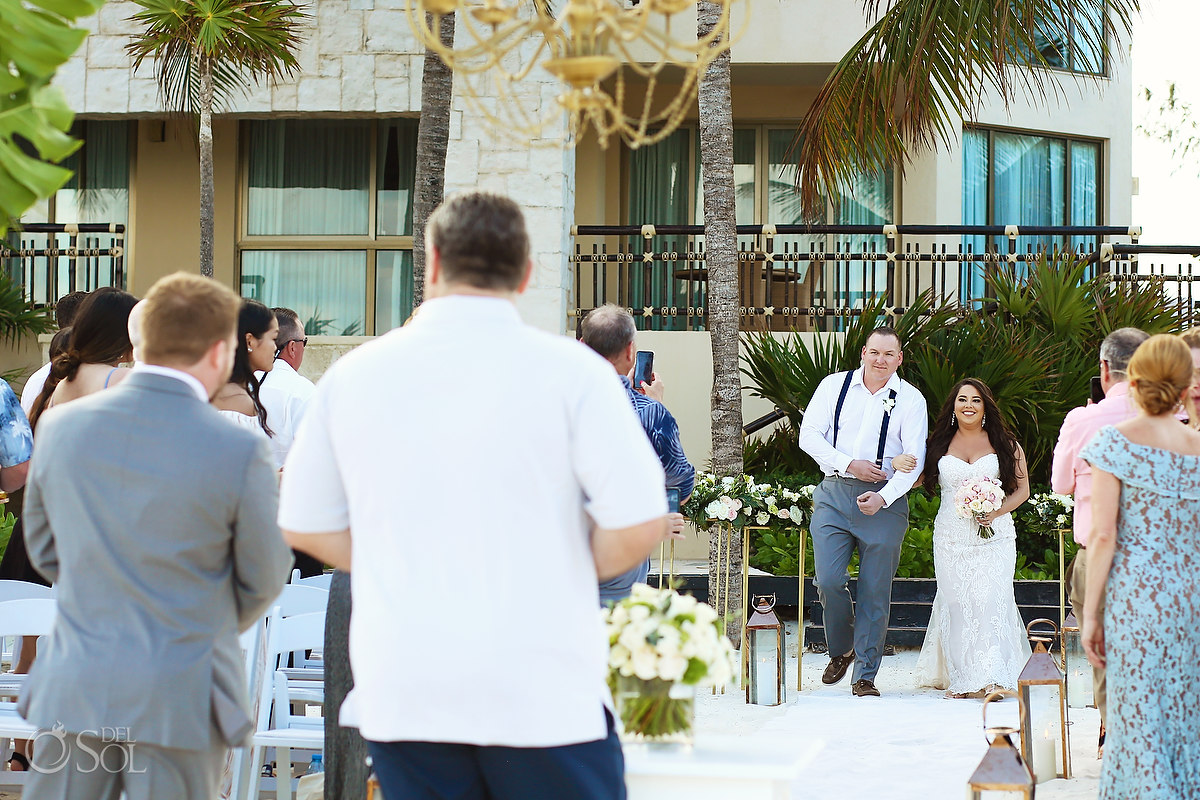 "Our favorite story is how we met. Taylor always said to her friends and family that she never wanted kids and wanted to travel. Mitch always said to his friends and family that he would never settle down because his trust was broken."
"Once we met, we threw everything we'd said we wanted before out of the window because we loved each other so much. Now we say: if you make plans, God laughs." – Mitch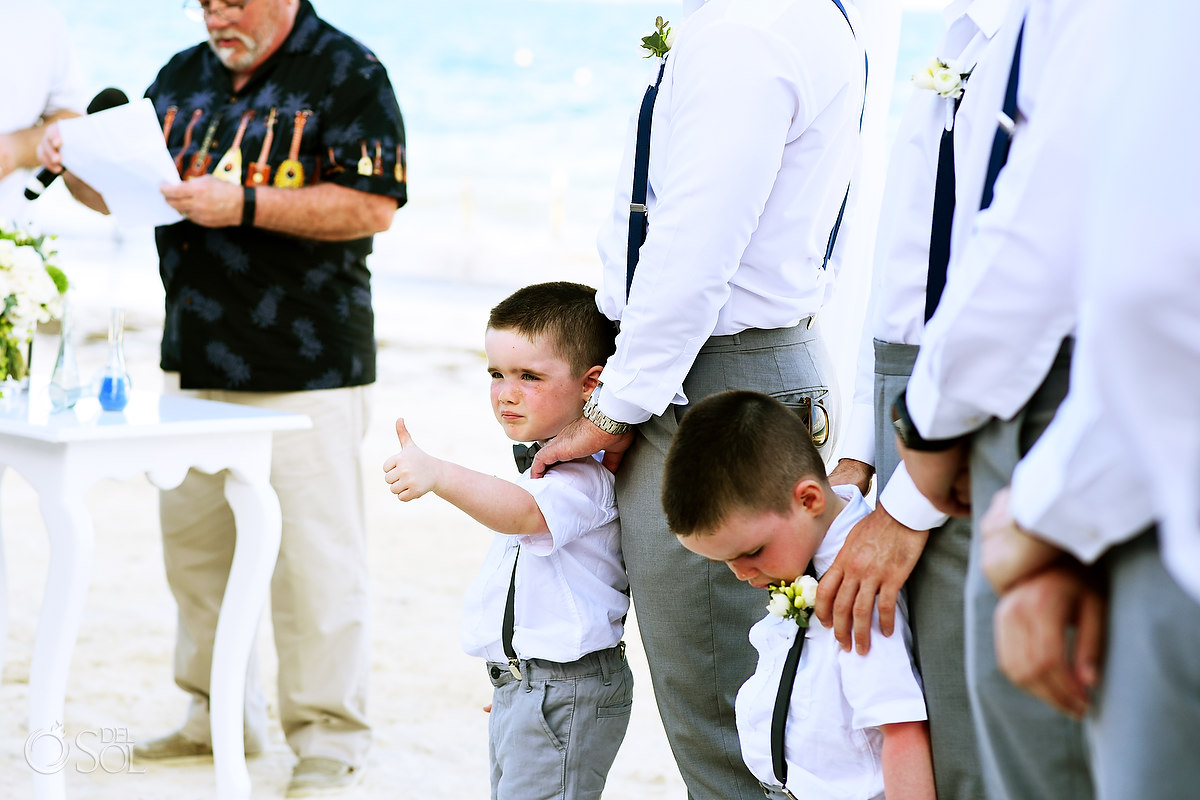 "We love and depend upon each other, and put each other above everything else. We're best friends with similar interests, we enjoy spending time with each other, we make time for dates and are always finding ways to be romantic. Even the simple parts of our life together, whether it be going to the grocery store or making the boys lunches, we really enjoy. We're both very lucky that we found each other, and we don't take it for granted."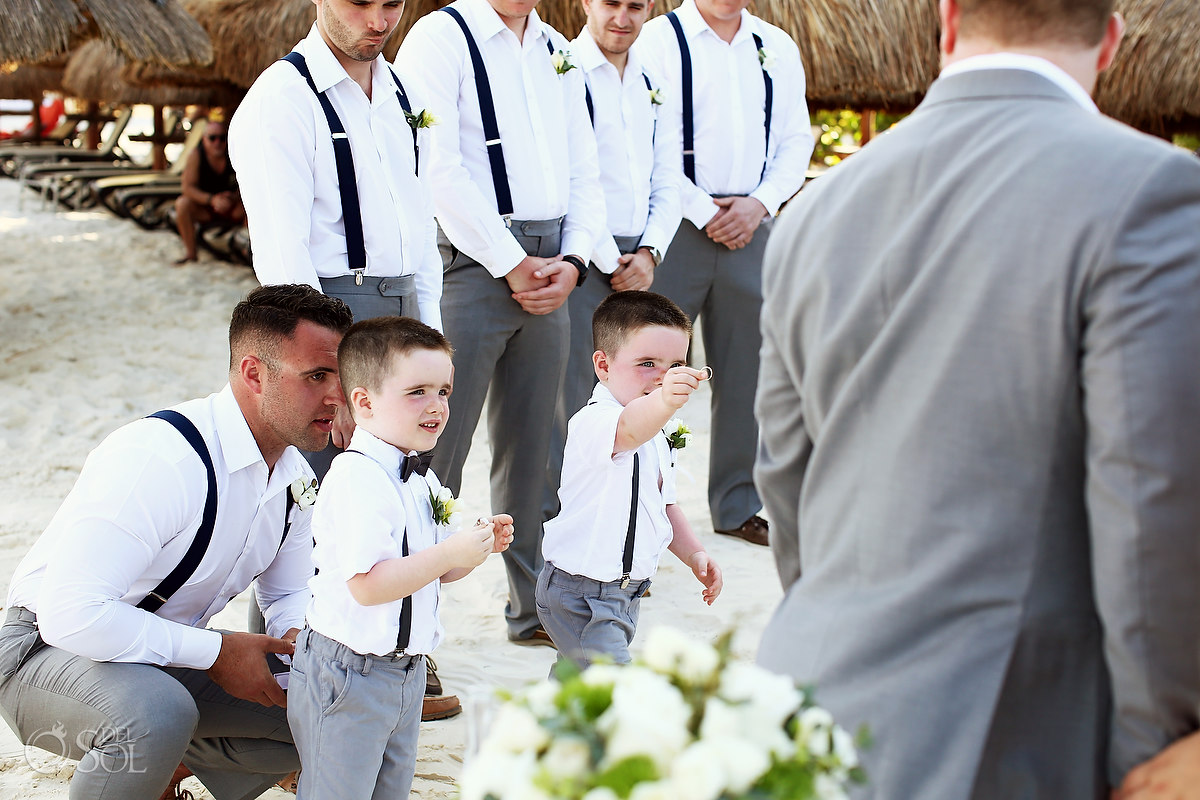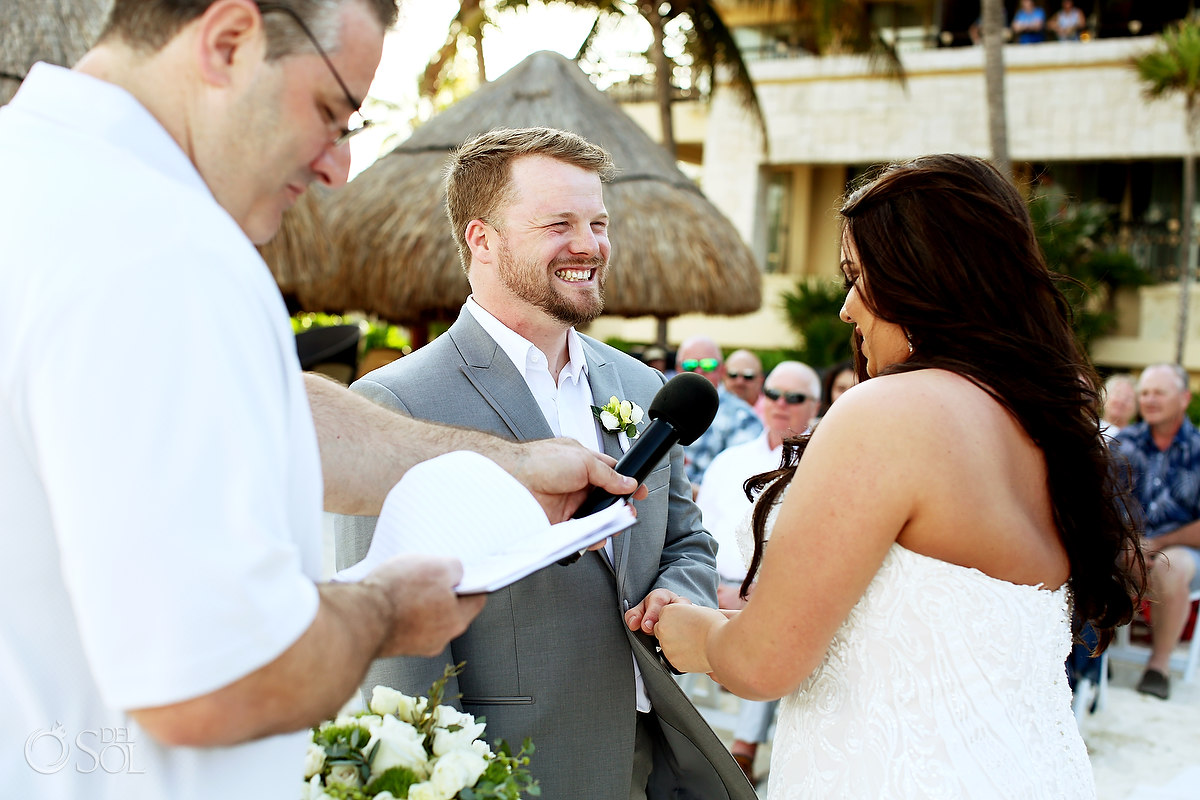 Del Sol: Why did you choose a Dreams Riviera Cancun Beach wedding?
"We always wanted to show our love for each other with just our closest family with a gorgeous backdrop such as the beach for our big day." – Mitch
"Dreams Riviera Cancun was a beautiful resort! The staff were unbelievably nice and helpful. We showed the team exactly what we envisioned our wedding day to be like and they did better than we could have imagined."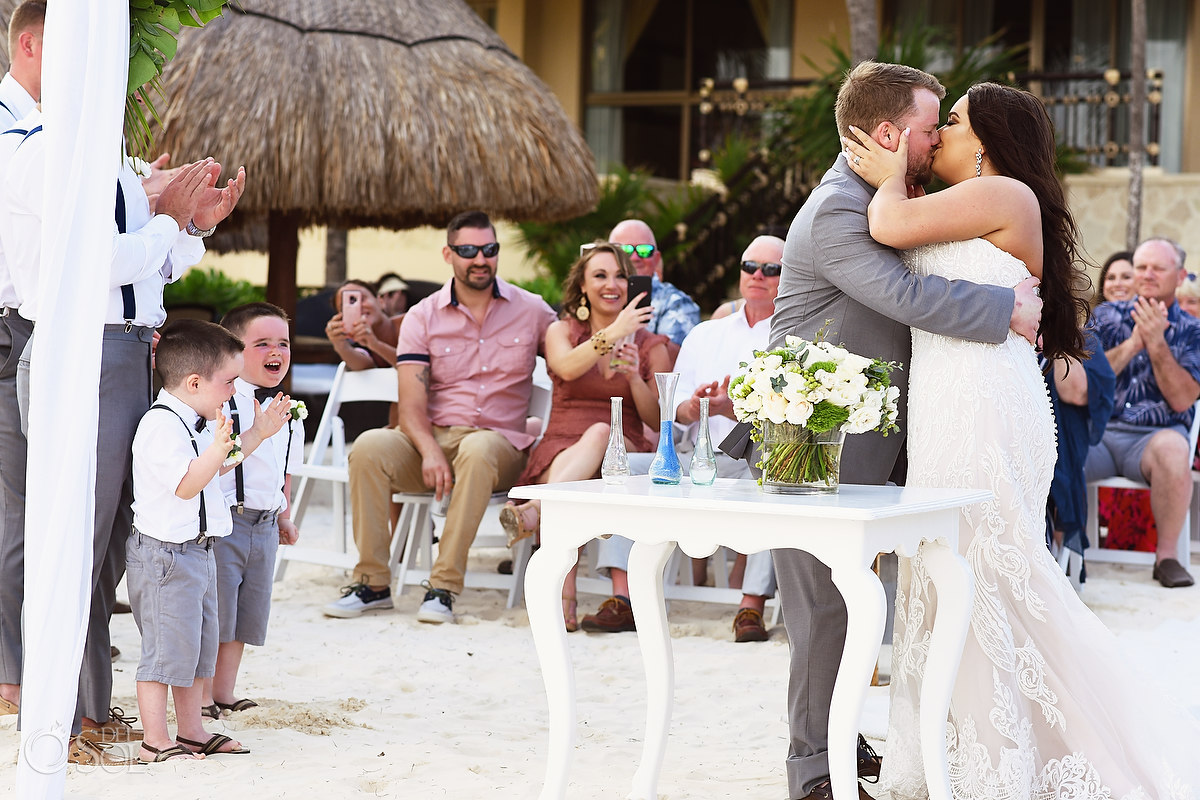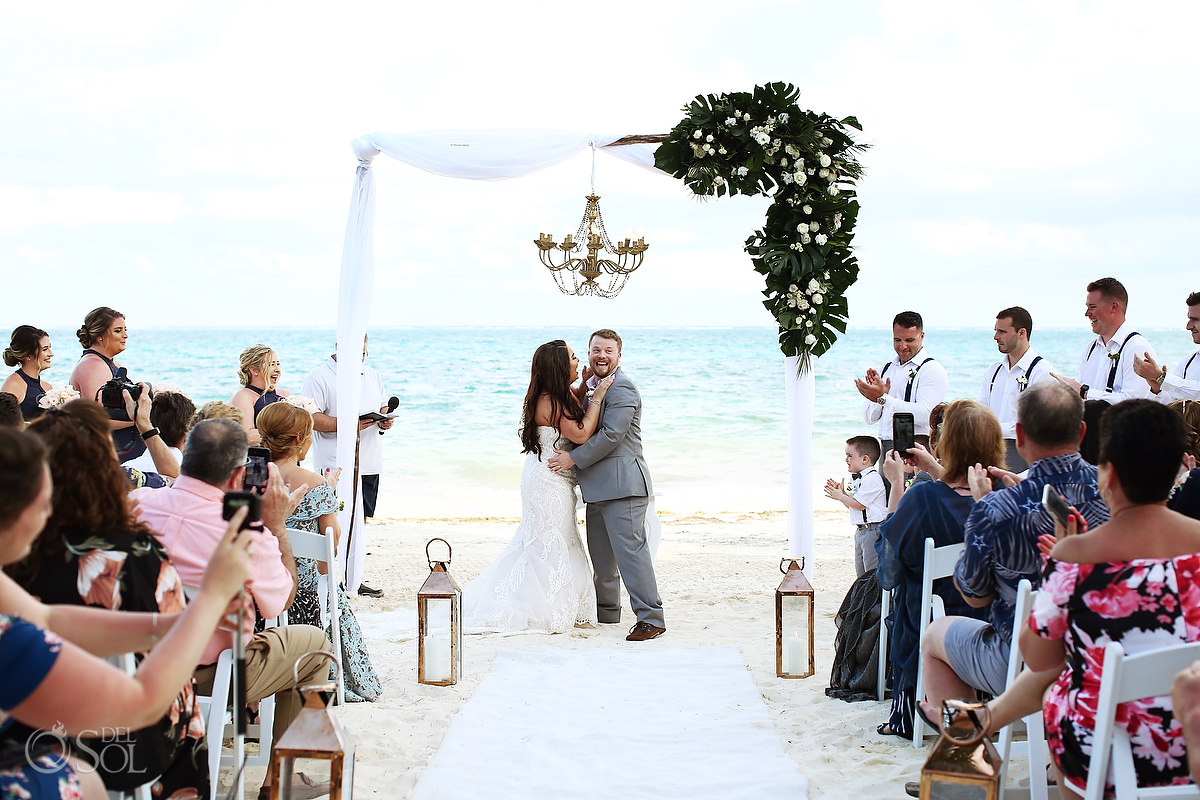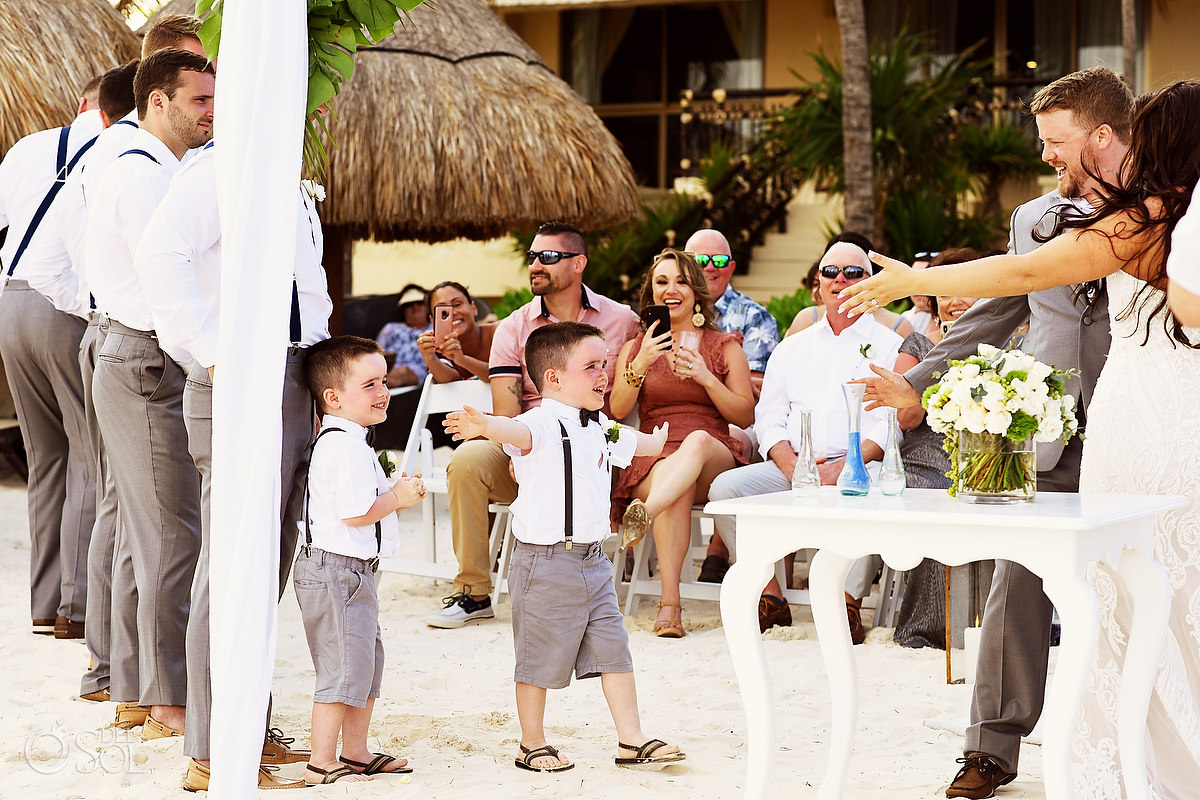 "We are both so lucky we had so many friends and family come out to celebrate our big day. But what we think was better was how we had 60 loved ones be on a week vacation with us, making memories we will never forget!"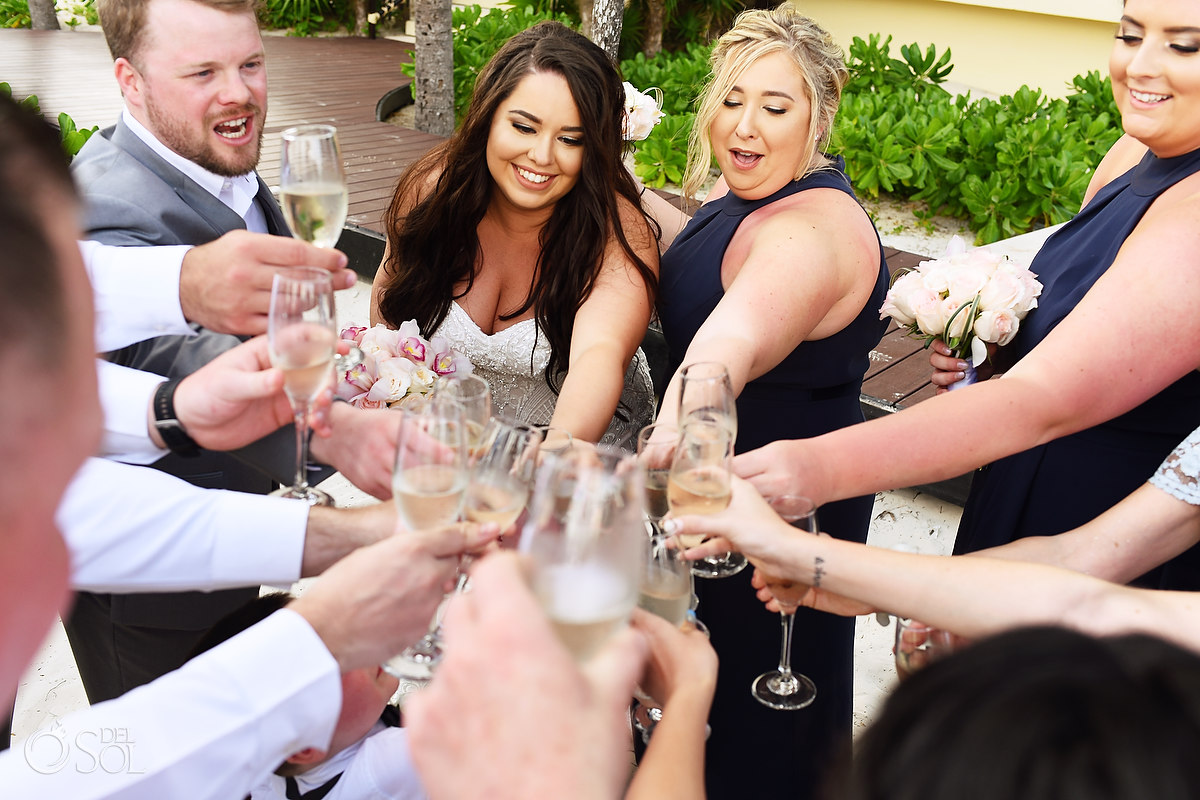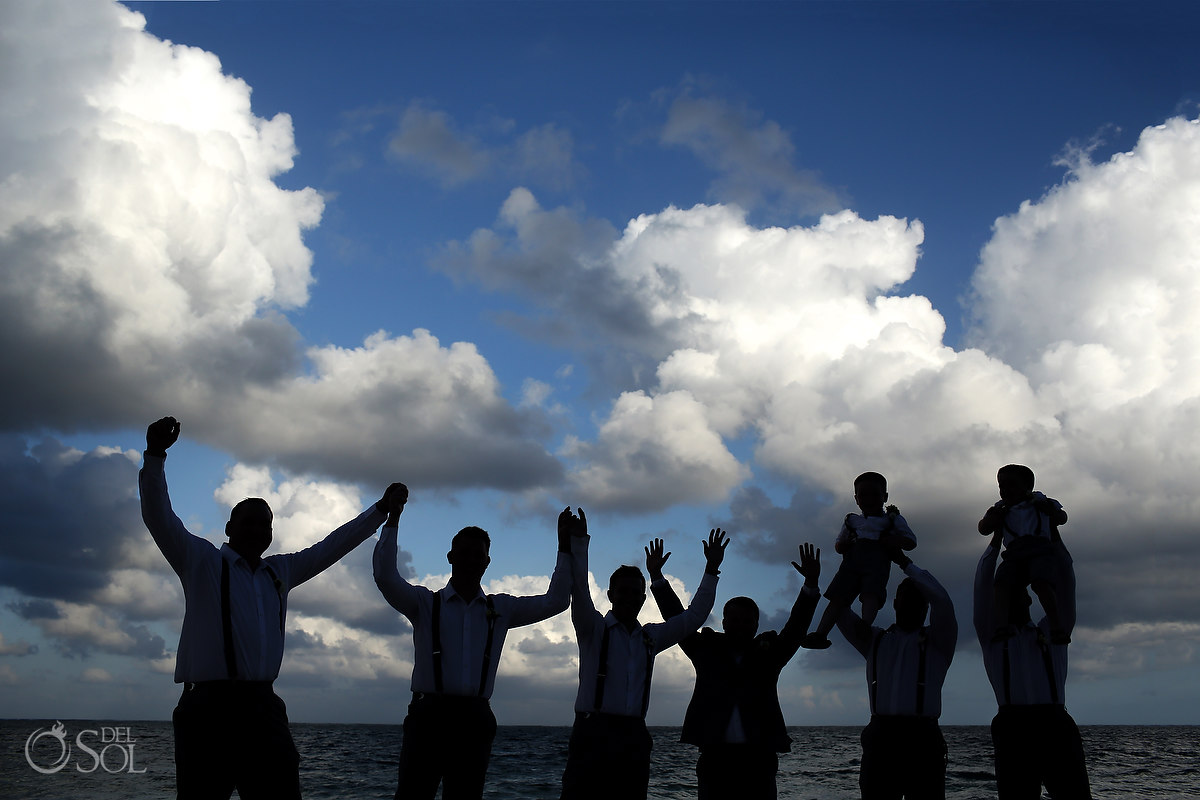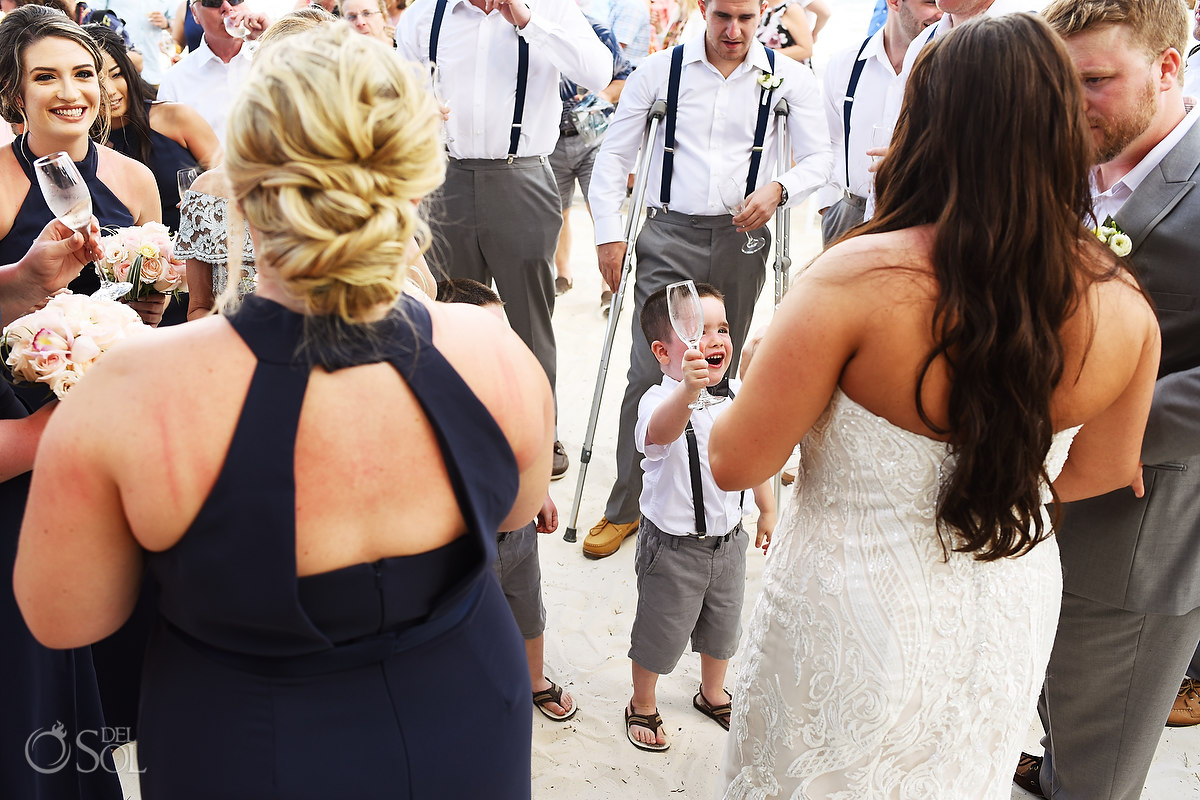 Del Sol: We love kids at weddings – and you had the twins representing in full force on your wedding day! As a blended family, talk to us about what it meant to have them as a part of the wedding.
"Many of our favorite memories as kids were when we were on vacation traveling with our parents. We love to give the twins as many of those same memories of fun times and exploration."
"We felt that especially getting married that the memories from officially becoming a complete family would be a great bonding memory that the twins would hold dear."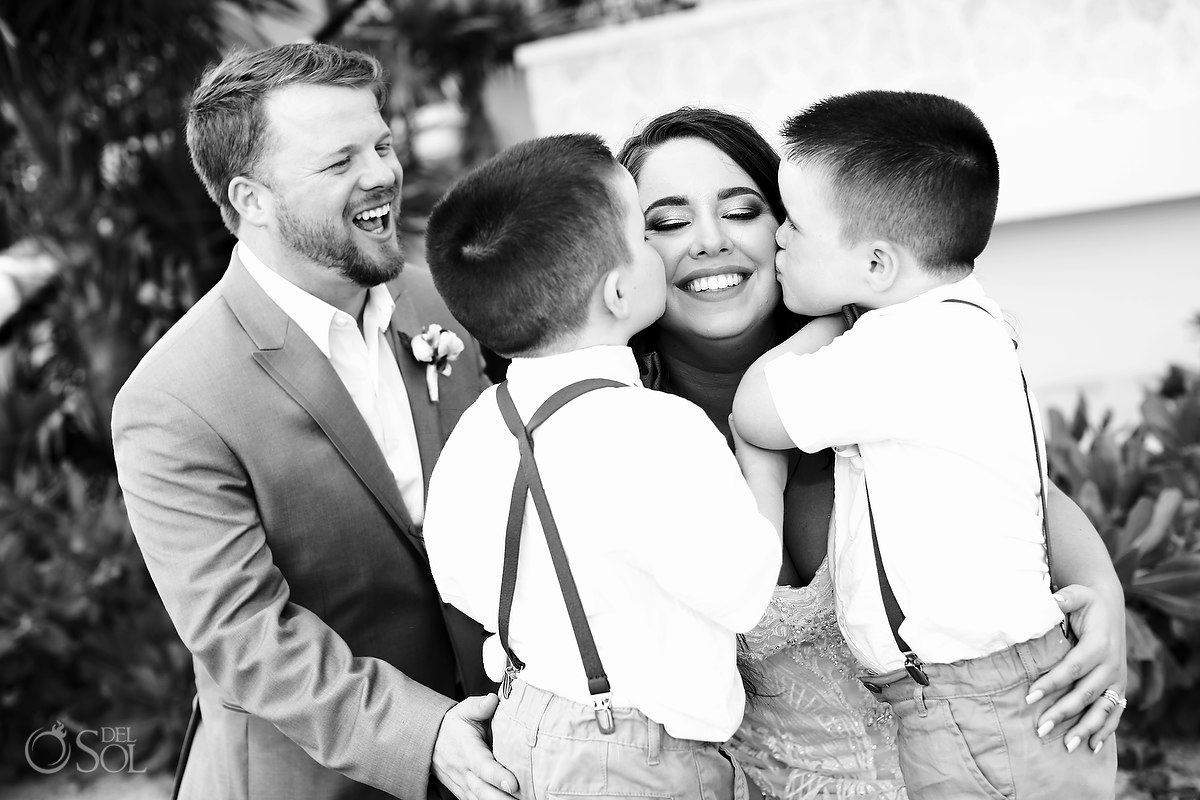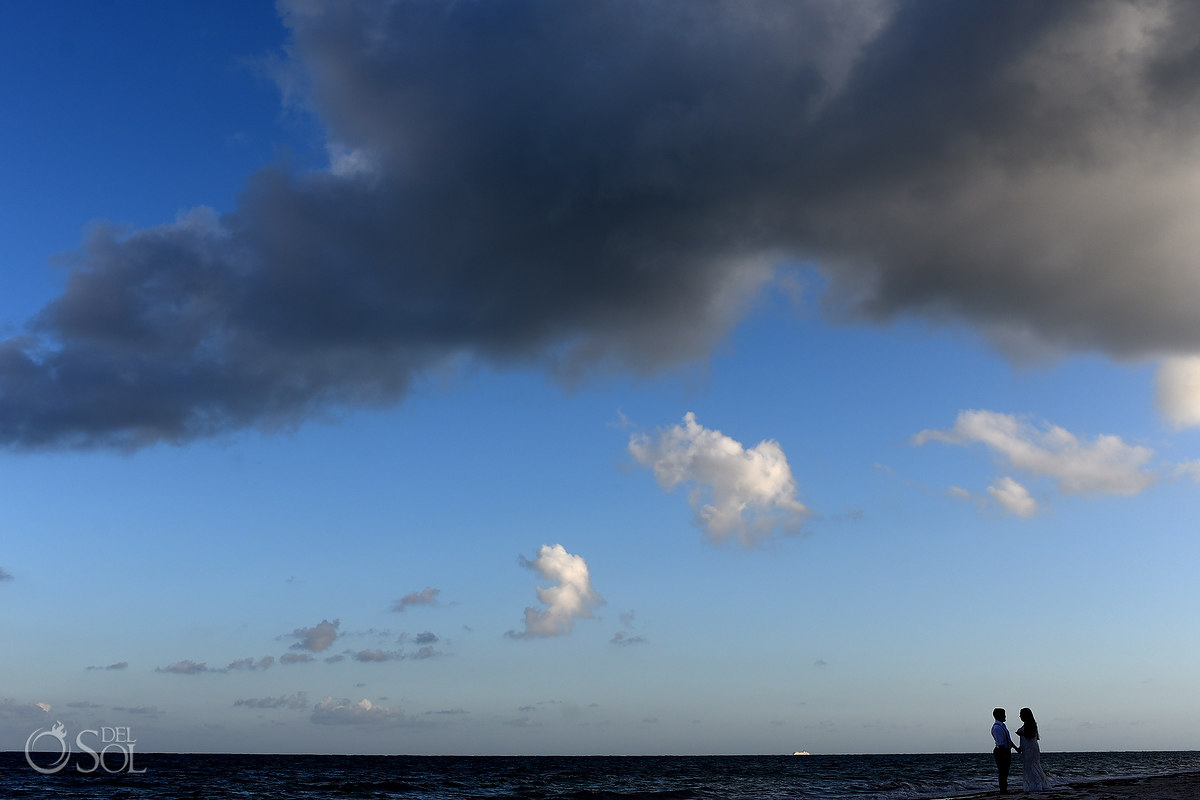 Del Sol: How was your experience with Valeria, Martina and the Del Sol team?
"We LOVED our photographers! They were both so nice and down to earth. I never saw them once standing around and not taking pictures or waiting for something to happen. They captured everything!"
Mitch: "The only picture Taylor wanted to make sure we had, was us peaking through palm leafs. When they showed her on the back of the camera and her face lit up with a smile ear to ear and I knew we picked the right company. I couldn't say one bad thing about either of them!"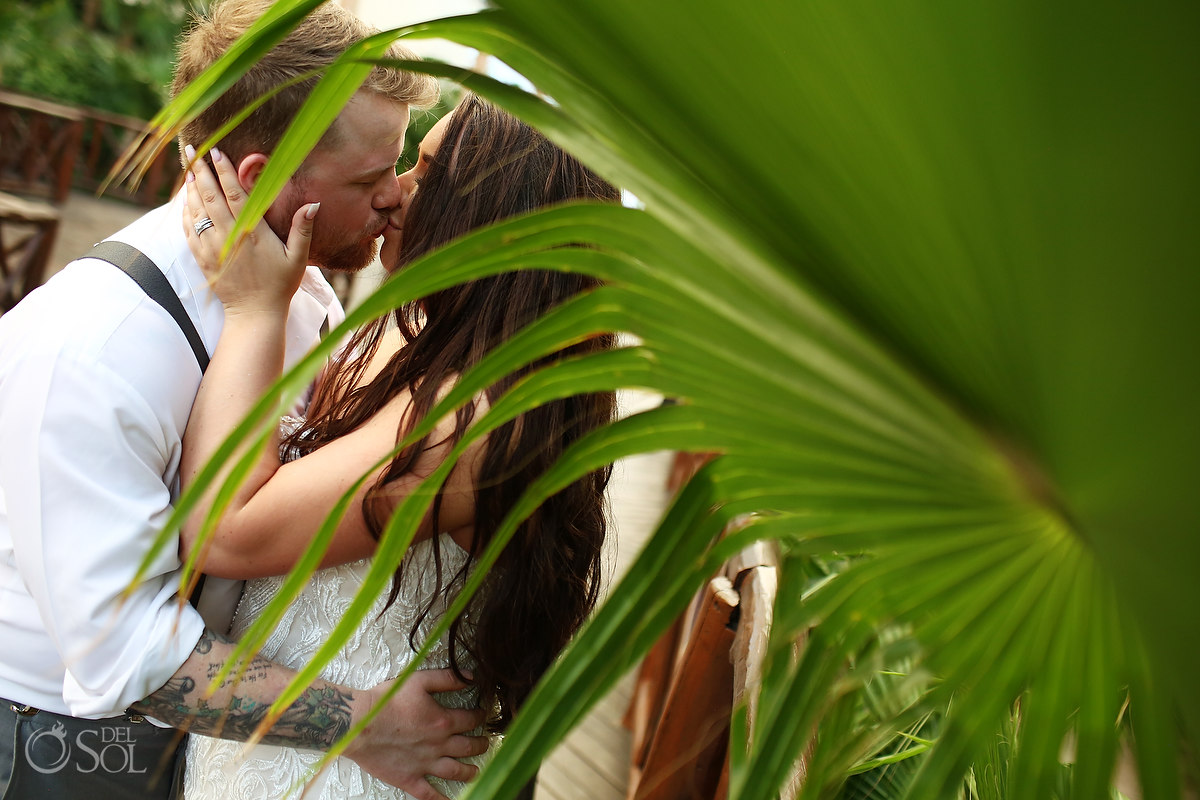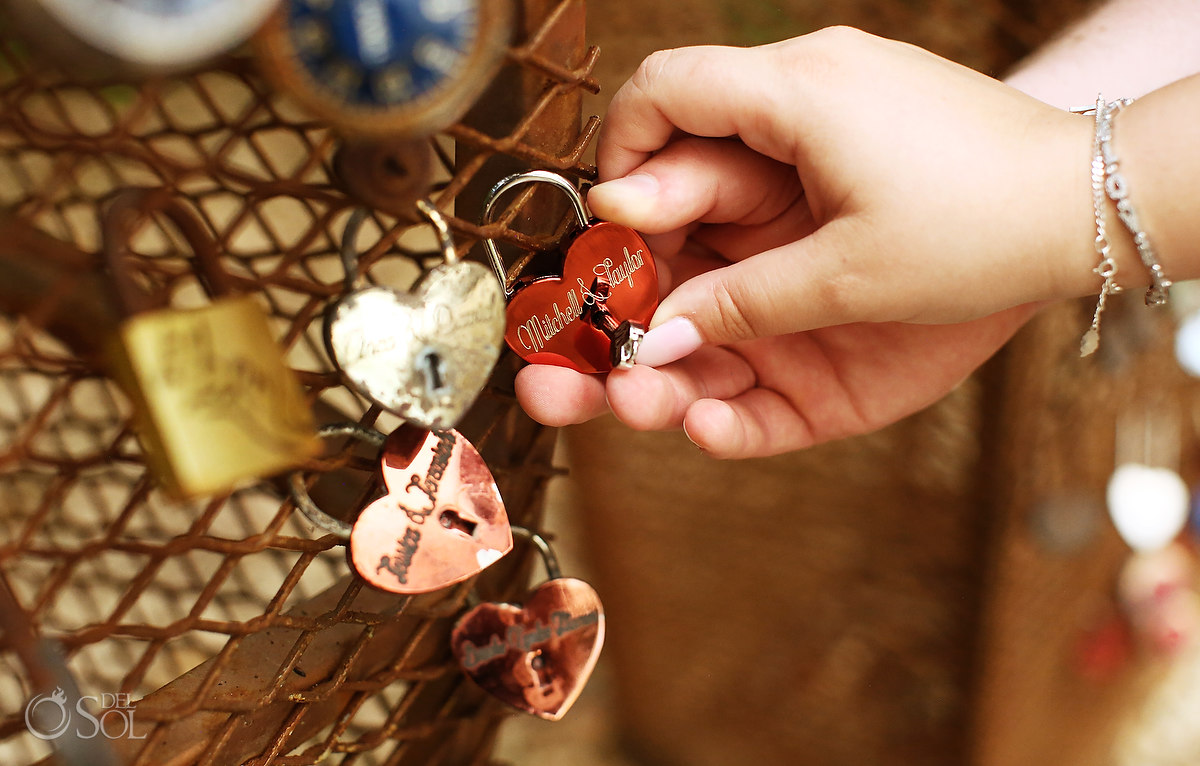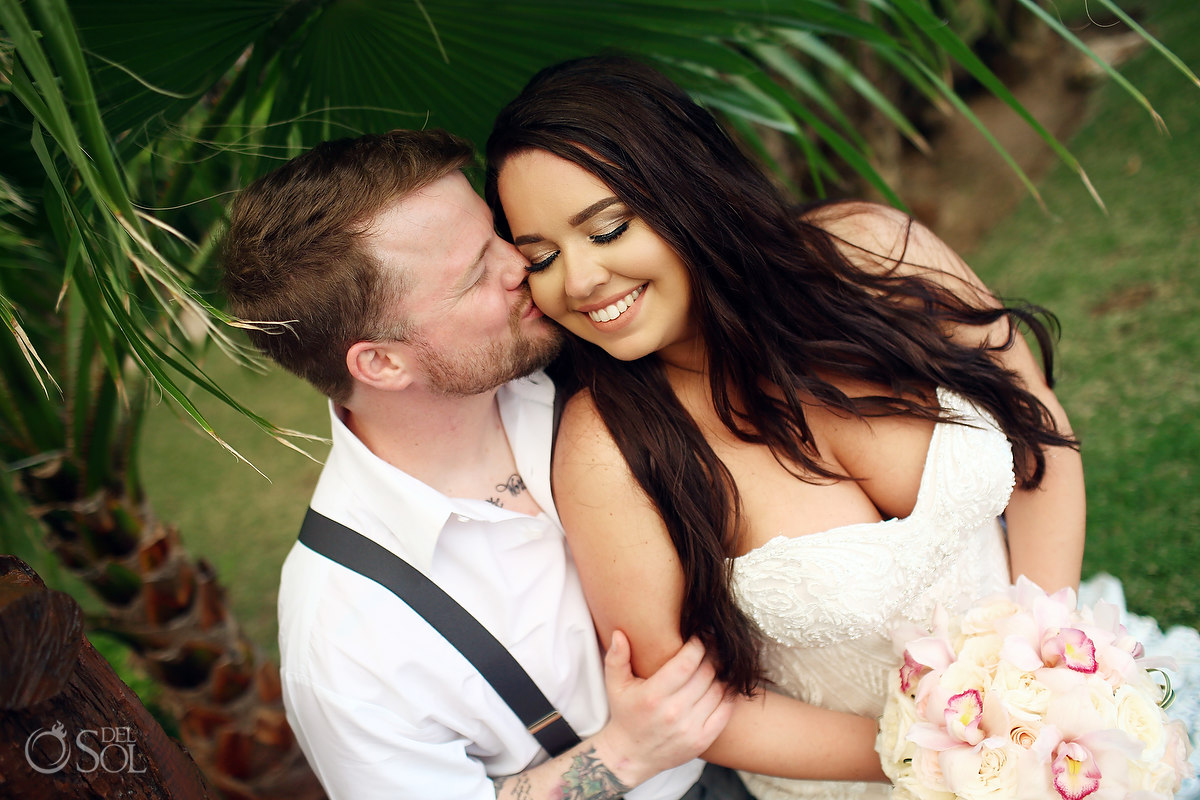 Del Sol: What is your advice to other couples planning a destination wedding?
"We believe you don't have to go crazy with so many decorations and flowers. Let your beautiful location speak for itself. For us and our budget we had photographer at the top of our list."
"We couldn't image traveling all this way with a gorgeous backdrop and not having the best of best capture one of the most important moment in our lives."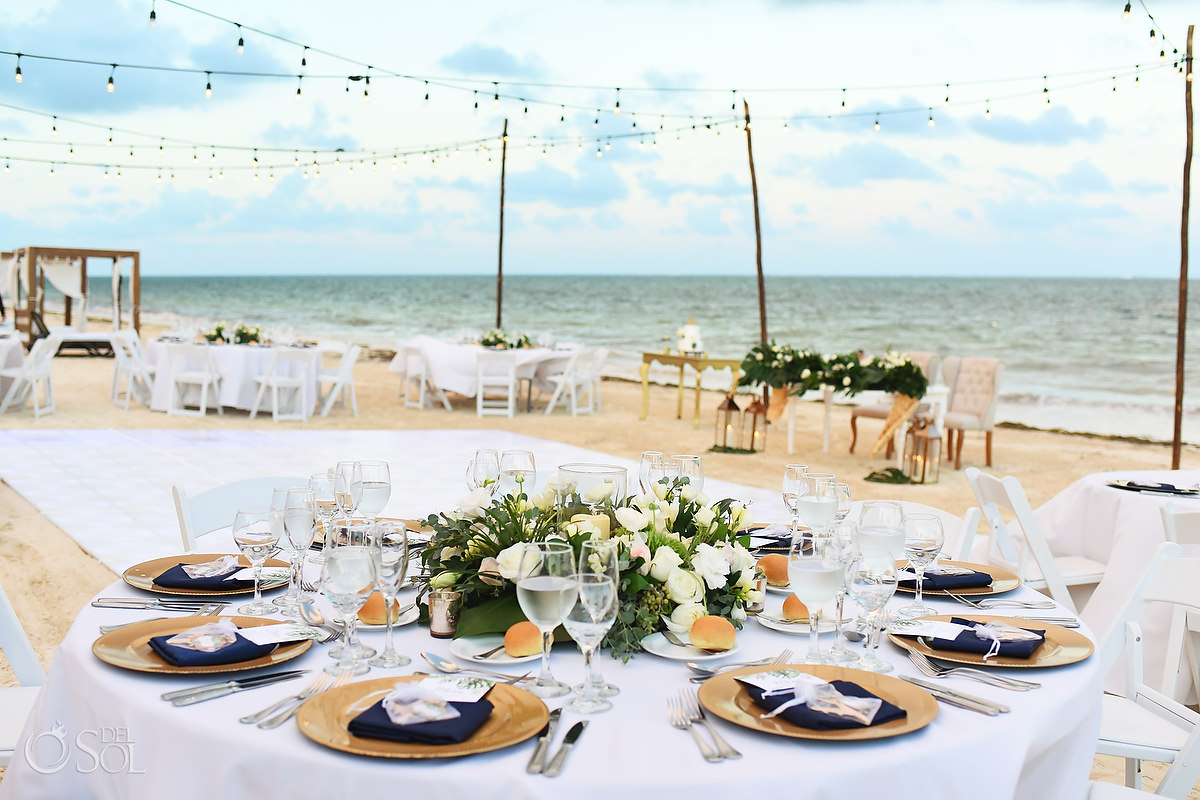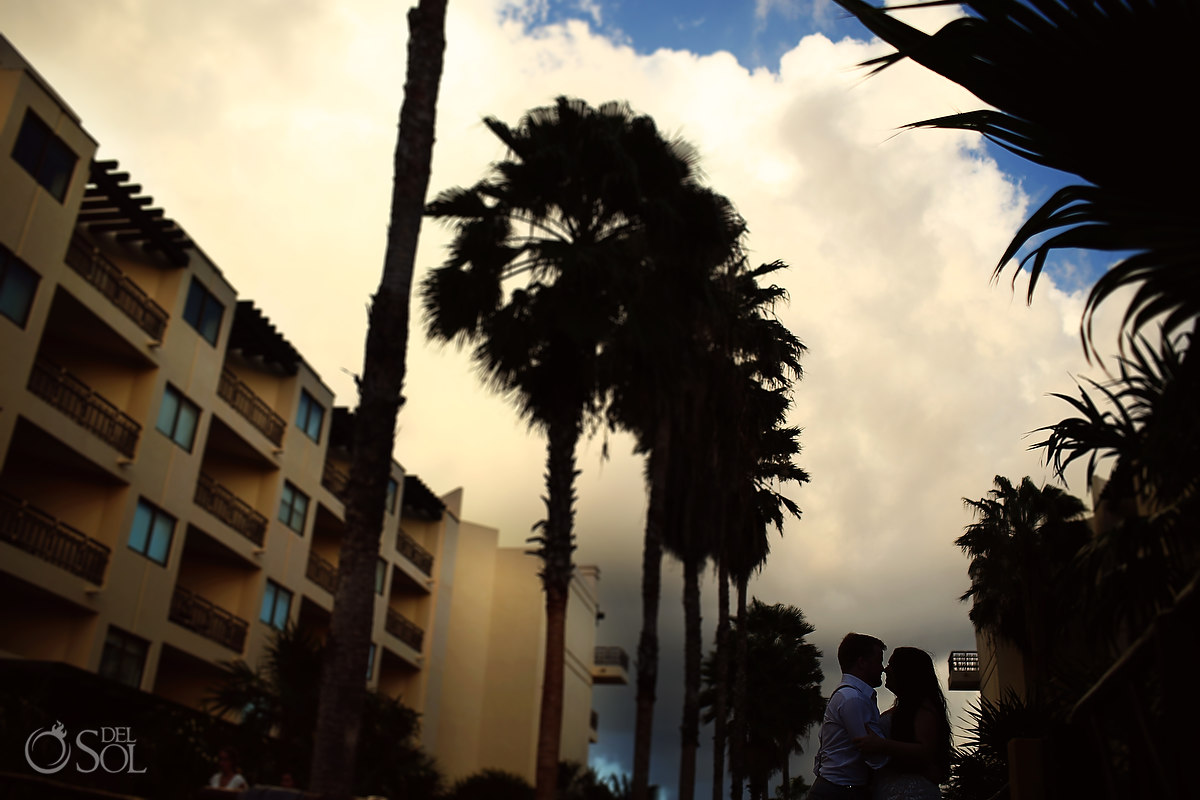 "Taylor is a photographer herself (kid portraits) and can definitely spot the difference between good and bad wedding photos. Once she found your page she fell in love and I was told to book it! She believes everyone at Del Sol Photography is a true artist and has a great eye."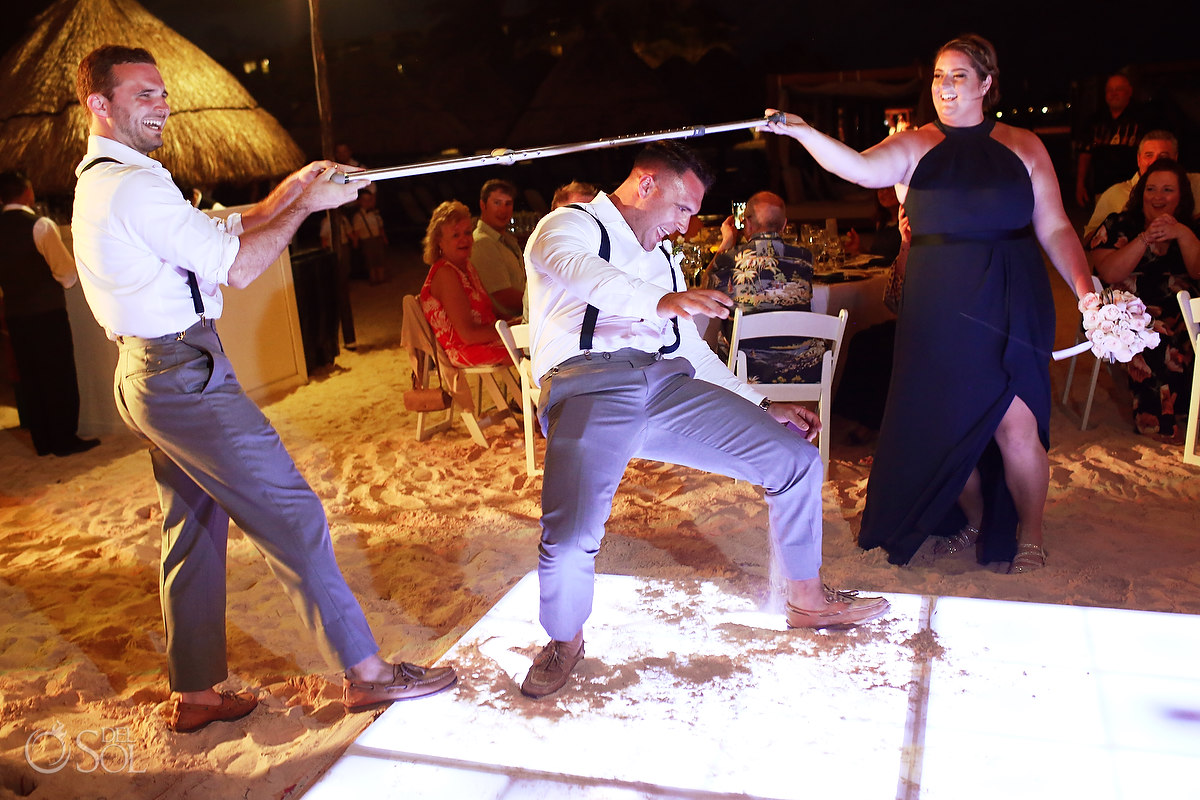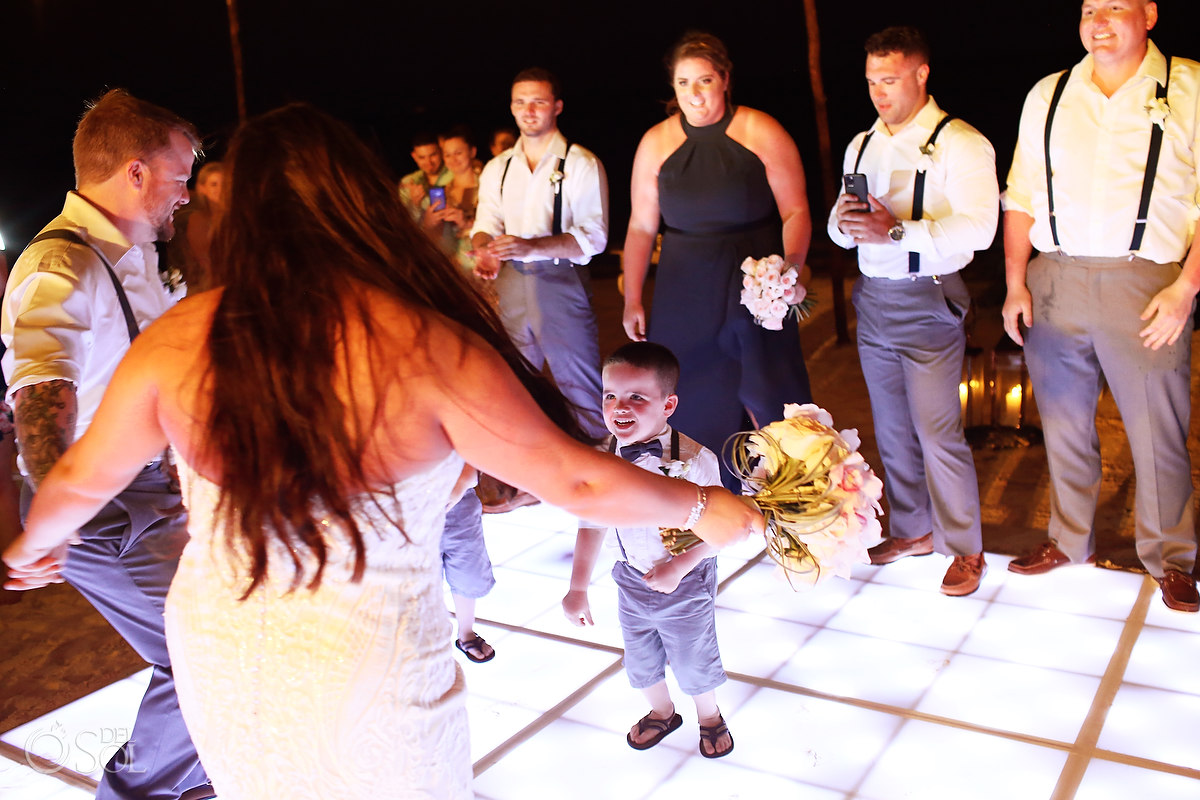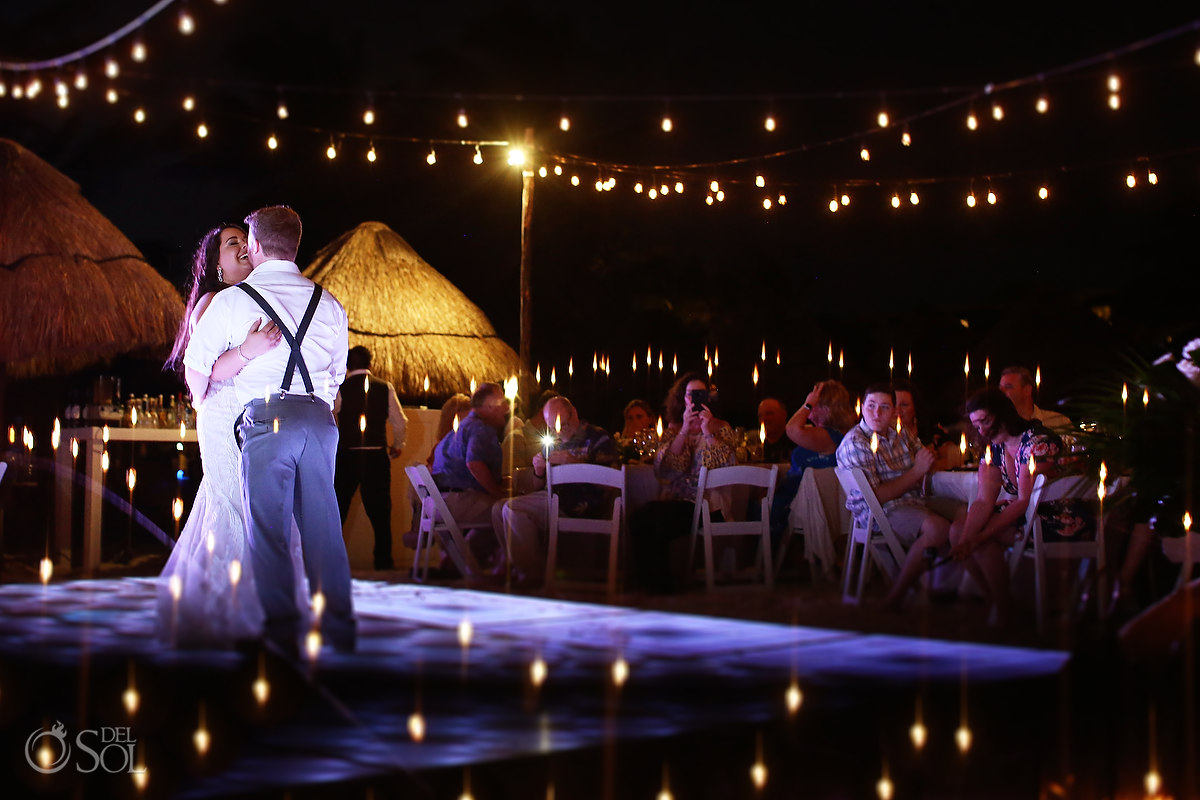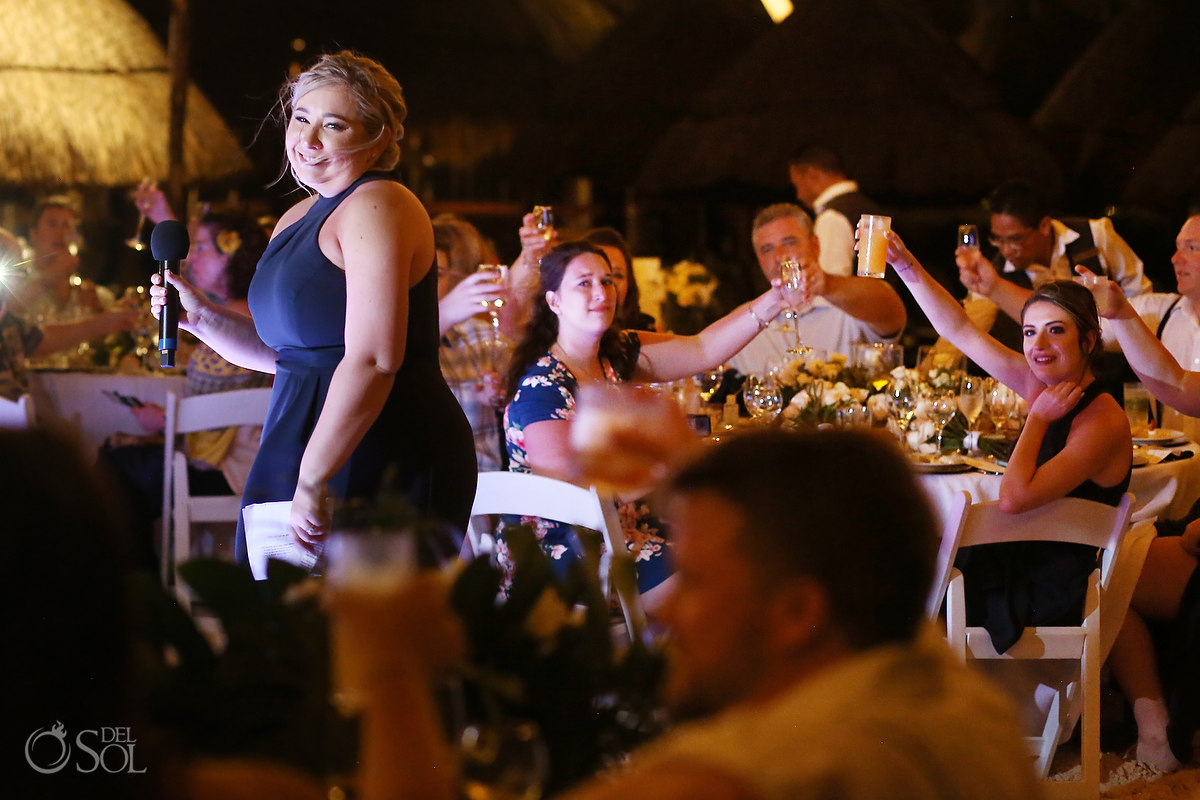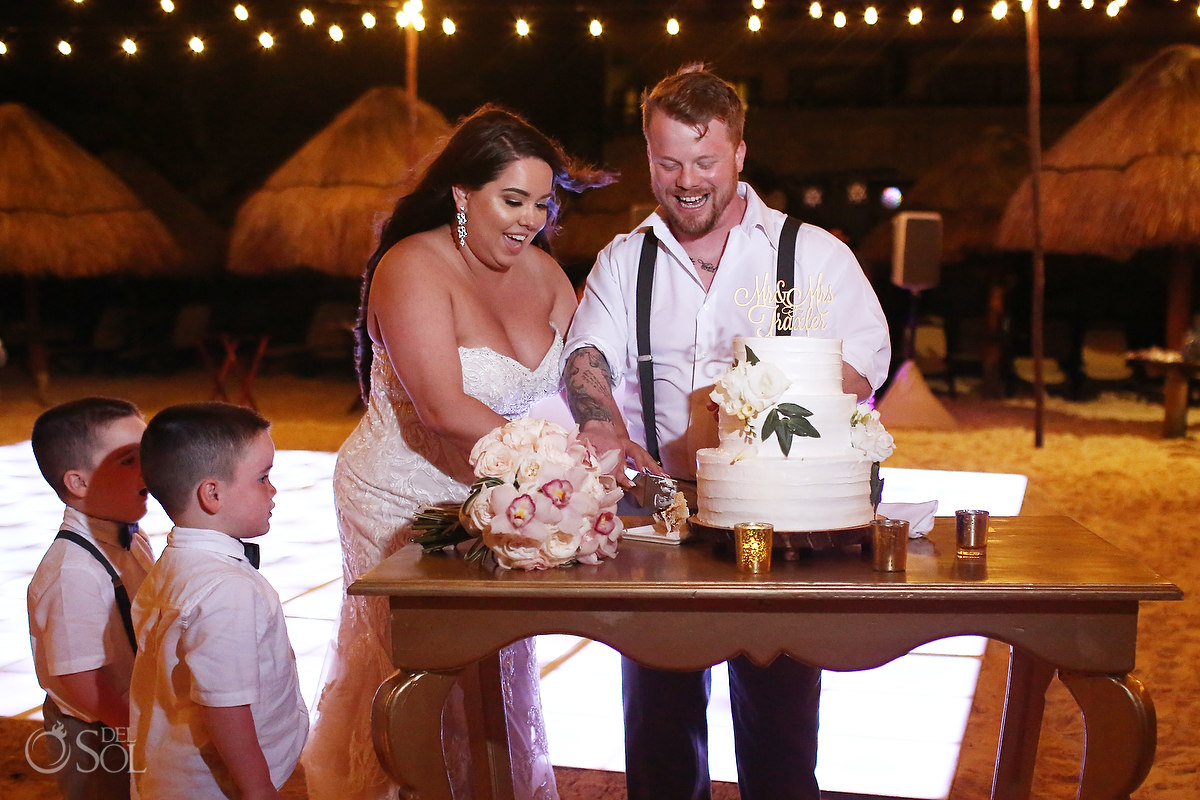 "We want to thank everyone who has worked with us at Del Sol Photography. From the phone calls answering all of our questions, to making us feel so reassured that everything will be perfect. To Valeria and Martina showing up and working every second they were with us, we couldn't be any luckier."
"We appreciate everything you guys have done for us! The photographers were absolutely amazing. Thank you so much and we have been and will continue to tell everyone to use Del Sol if they have their wedding in Mexico."