Romantic Proposal in Mexico
Nick + Dennice
"The fact that Nick made the effort and planned a romantic proposal in Mexico, means everything to me. The fact that he planned for something so special and unique, meant that it wasn't spur of the moment. He made a huge effort to make this proposal special and one that I will cherish and look back on with extreme glee."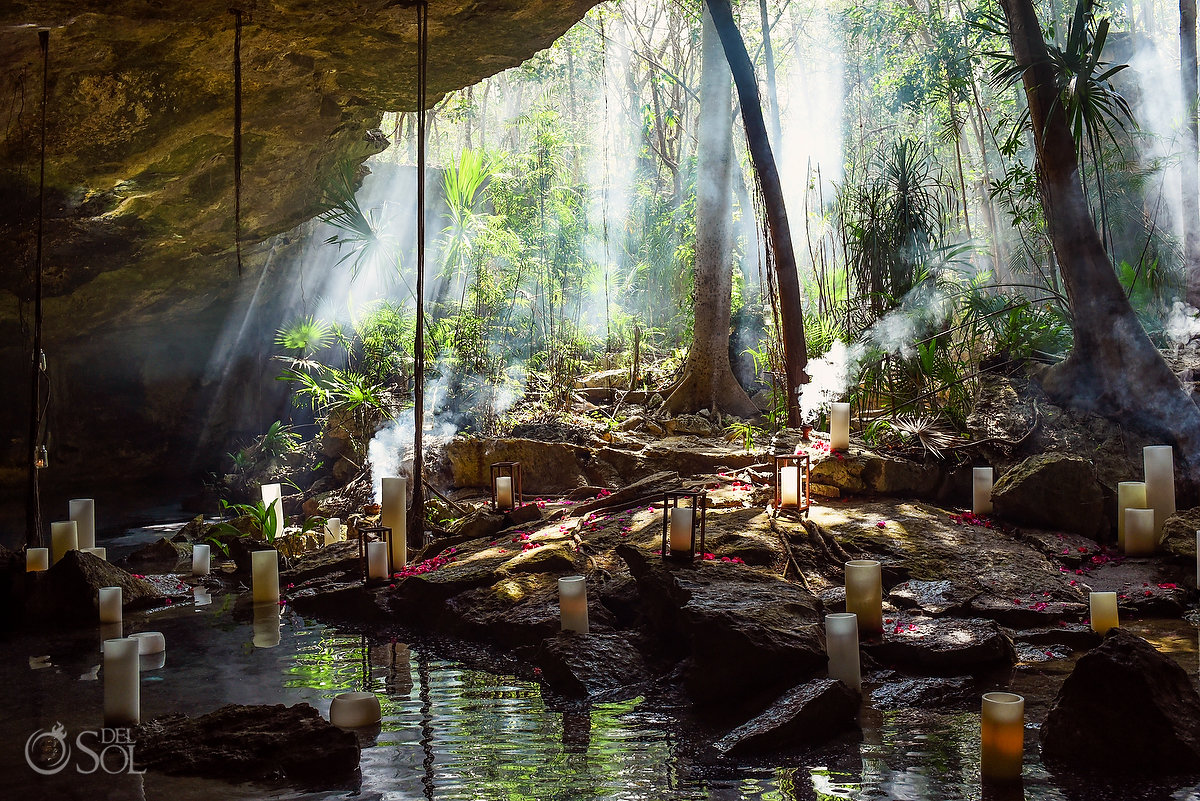 Del Sol: Nick – tell us about how you decided to propose in a cenote?
Nick: It was all very last minute, I only had a week to plan everything. Originally, I wanted to propose to Dennice in Florence, Italy, but because of the Covid-19 pandemic we couldn't travel. I was scrambling to find something that was equally or if not better than proposing in Italy."
"I began researching romantic proposals in Mexico, and I thought some were nice but not extraordinary. Dennice has been to Mexico many times and really wanted to go to Italy, so I had a lot of pressure to try and make this proposal special."
"As I was researching, I came across this beautiful photo with candles all over the place in a cave. The moment I saw it that's what I wanted to do, I thought it was mystical, romantic and special." – Nick
"I contacted Del Sol, thank goodness for the trademark on the photo. (Ed – this is why we always ask to keep out logo on our photos guys!) Dennice and I both love nature and we were talking about visiting a couple of cenotes when we were planning our trip to Mexico. Also, I figured this would be a perfect surprise because she wouldn't expect me to propose while visiting a cenote."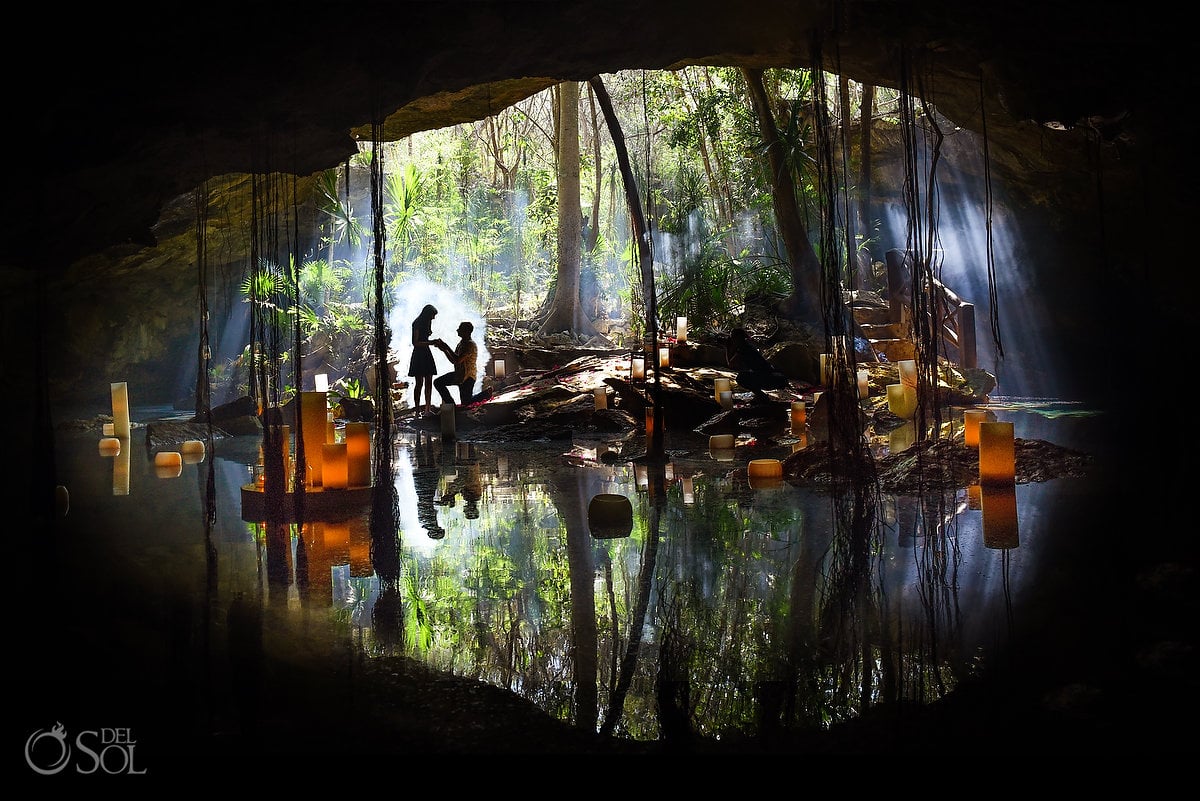 Del Sol: Dennice, could you walk us through your side of the experience?
"We don't take many photos of each other, so I thought this was going to be a lovely experience that we can look back on and have some nice photos framed. Polly was very convincing as a tour guide, as she told me about the history of cenotes and how they are considered a sacred place."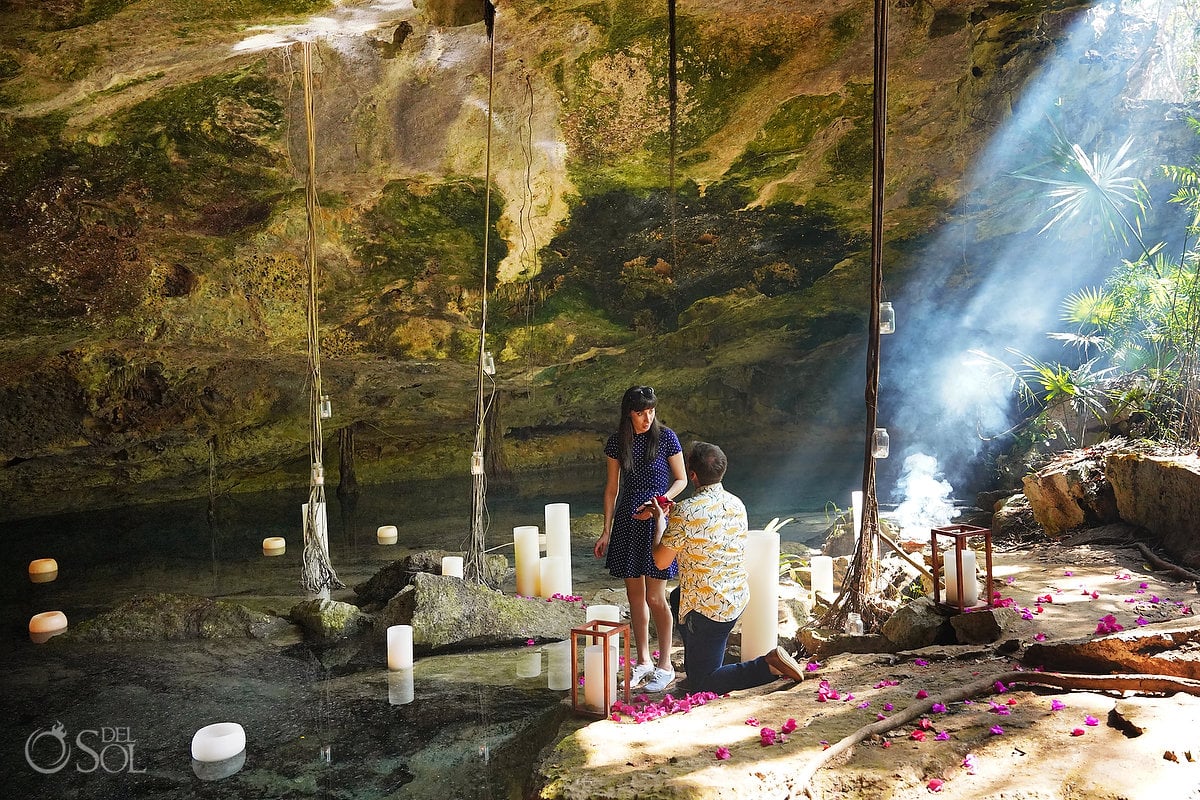 "Going with that in mind I walked down into the cenote and saw candles lit and smoke from essence. I figured that the cenote was always decorated like that since it looked like a sacred ceremony. I saw someone in the cave sitting down, but I assumed it was someone praying or meditating in the cave, not another photographer."
"When I reached down to touch the water with my hands, I told Nick to feel the water and as I turned around, that's when he went down on one knee. I thought he was making a joke and he pulled out an odd shaped red box. At first I thought he bought me a necklace or a bracelet, but when he opened up the box, it was a rose that held our engagement ring. That's when he asked me to marry him. I was in complete shock and it took me a second to process everything and of course I said "yes."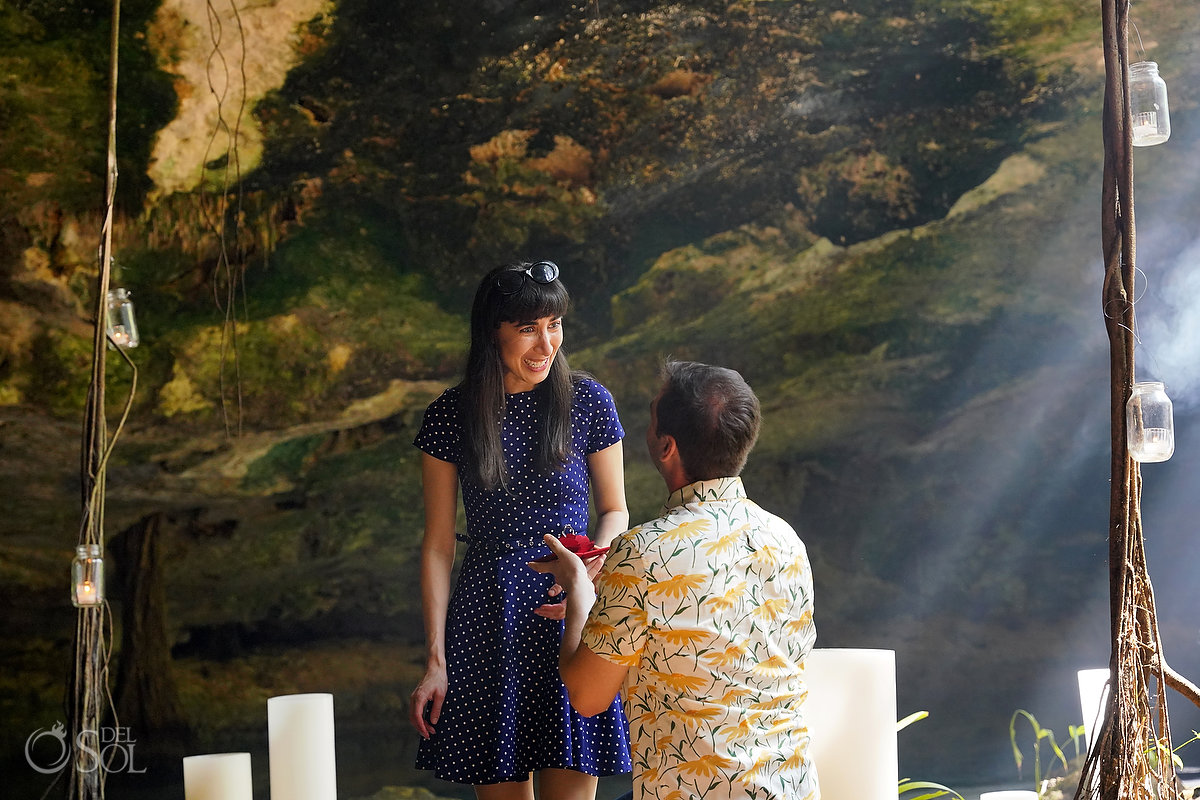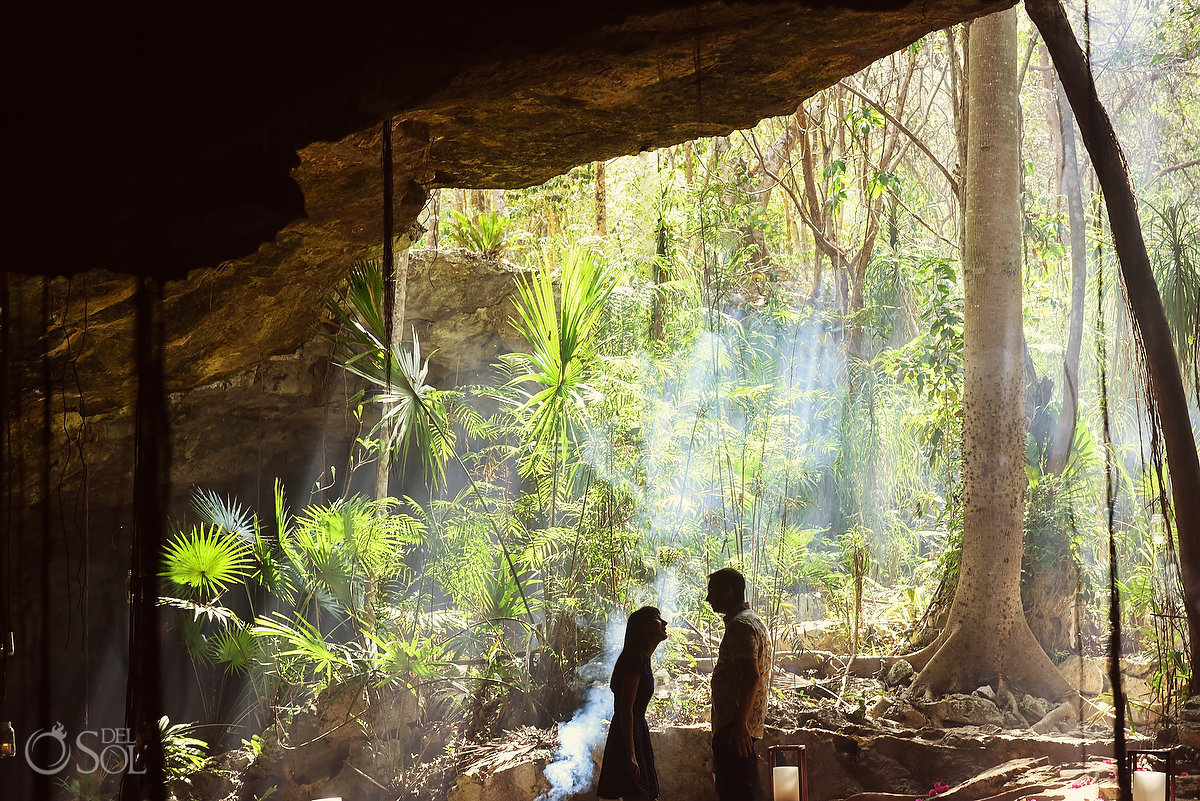 Del Sol: Nick how was it for YOU?
"I thought the proposal experience was magical and perfect. From the moment we went down the stairs to see the cenote decorated in candles all the way to us leaving, I felt like it was a fairytale. I will always hold this in special place in my heart."

Del Sol: Dennice – did you have any idea that Nick was going to propose?
"Oh my goodness I had no idea that Nick was going to propose to me at all." – Dennise

"Prior to our proposal, Nick informed me that he booked us a private cenote tour experience. He said that in the tour there was going to be a tour guide to walk us through and take photos of us, because the cenotes were so beautiful that they like to take photos of our expressions. He told me that during the tour there was going to be a nice lunch in the cave, so we had to look presentable. At first I didn't want to take a shower because it was so hot, and I wanted to shower after the experience. I also told him to reschedule the tour because I was not feeling so well. Nick told me he couldn't reschedule the tour and to take a shower you cochina because we had to look nice, so I did!"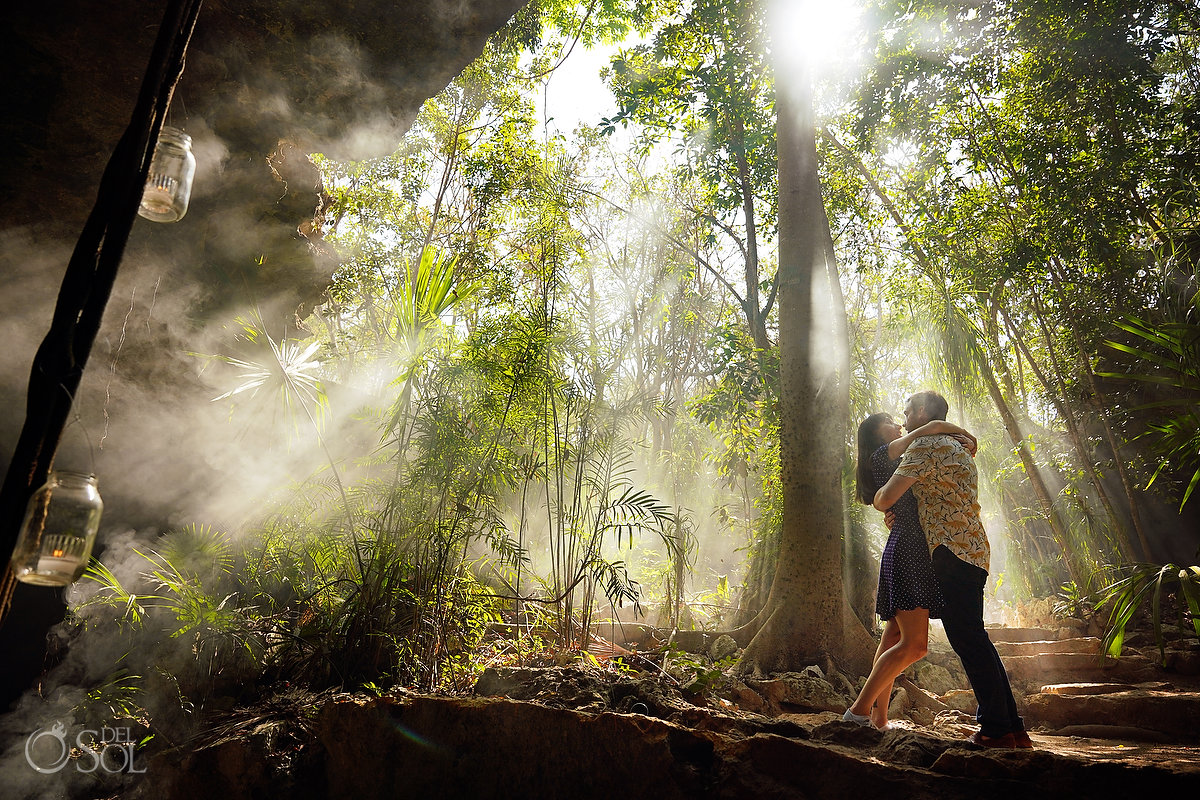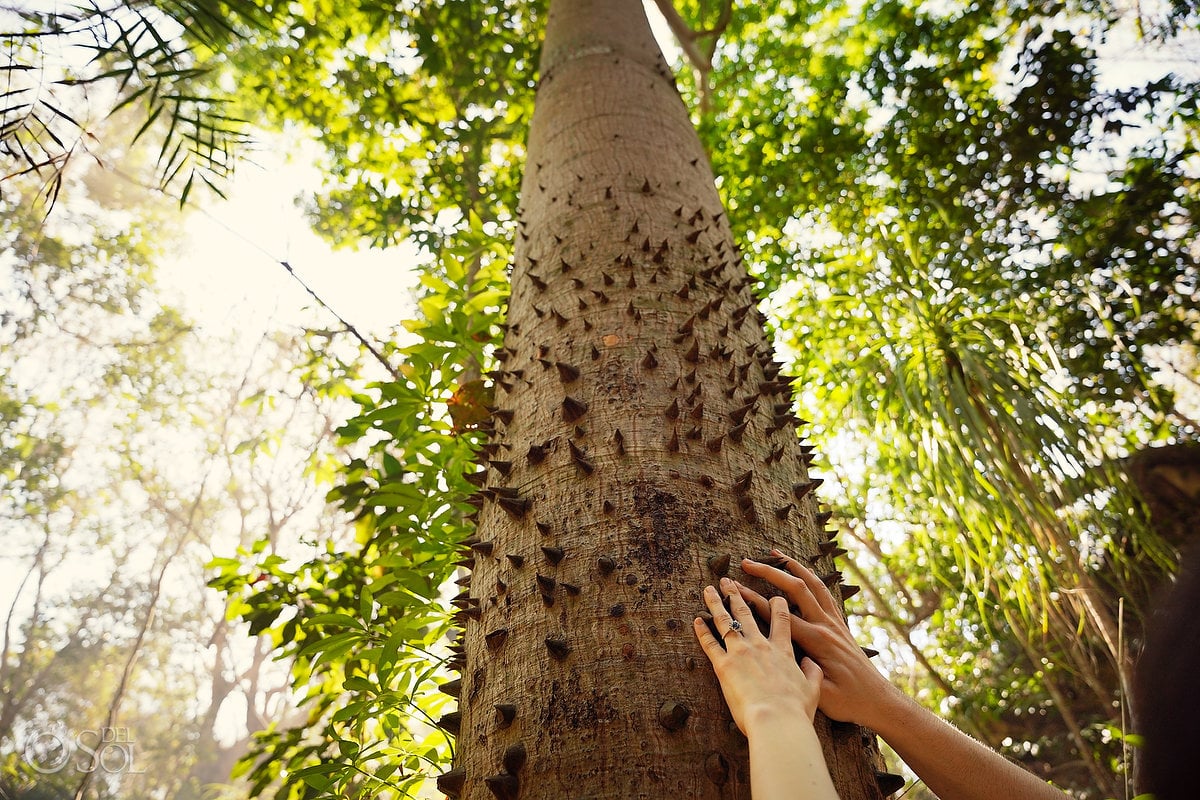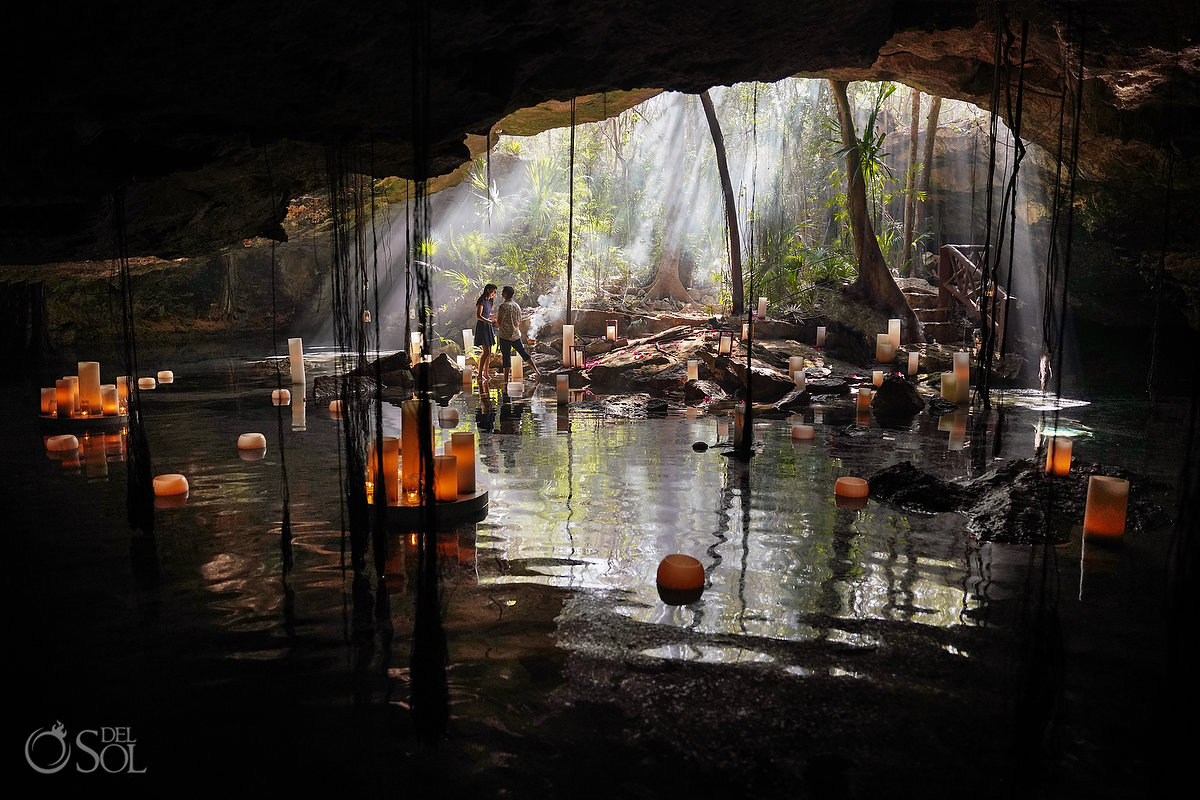 Del Sol: Dennice, what does it mean to you that Nick made the effort to plan an epic proposal?
"Everything! Right after he proposed, I asked Nick if he asked for my father's blessing and Nick said "yes."
"The fact that Nick made the effort and planned a romantic proposal in Mexico means everything to me. That he planned for something so special and unique, meant that it wasn't spur of the moment. He made a huge effort to make this proposal special and one that I will cherish and look back on with extreme glee." – Dennise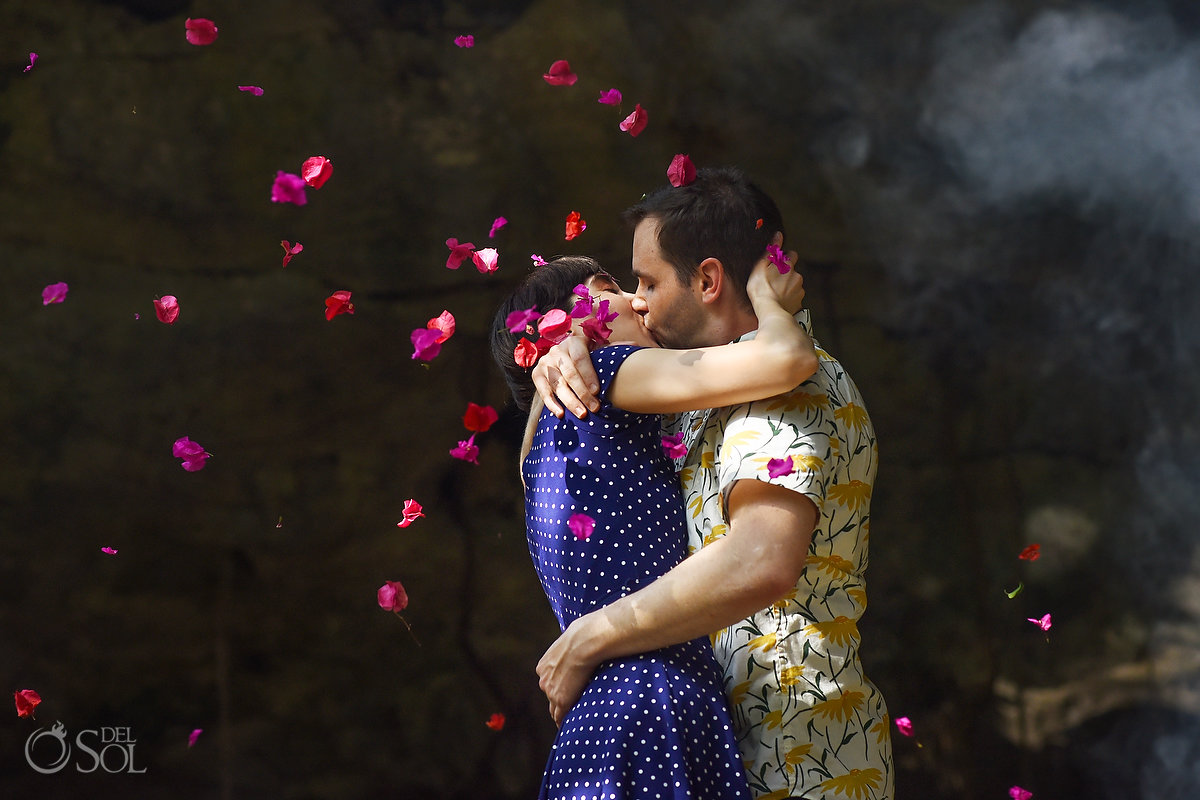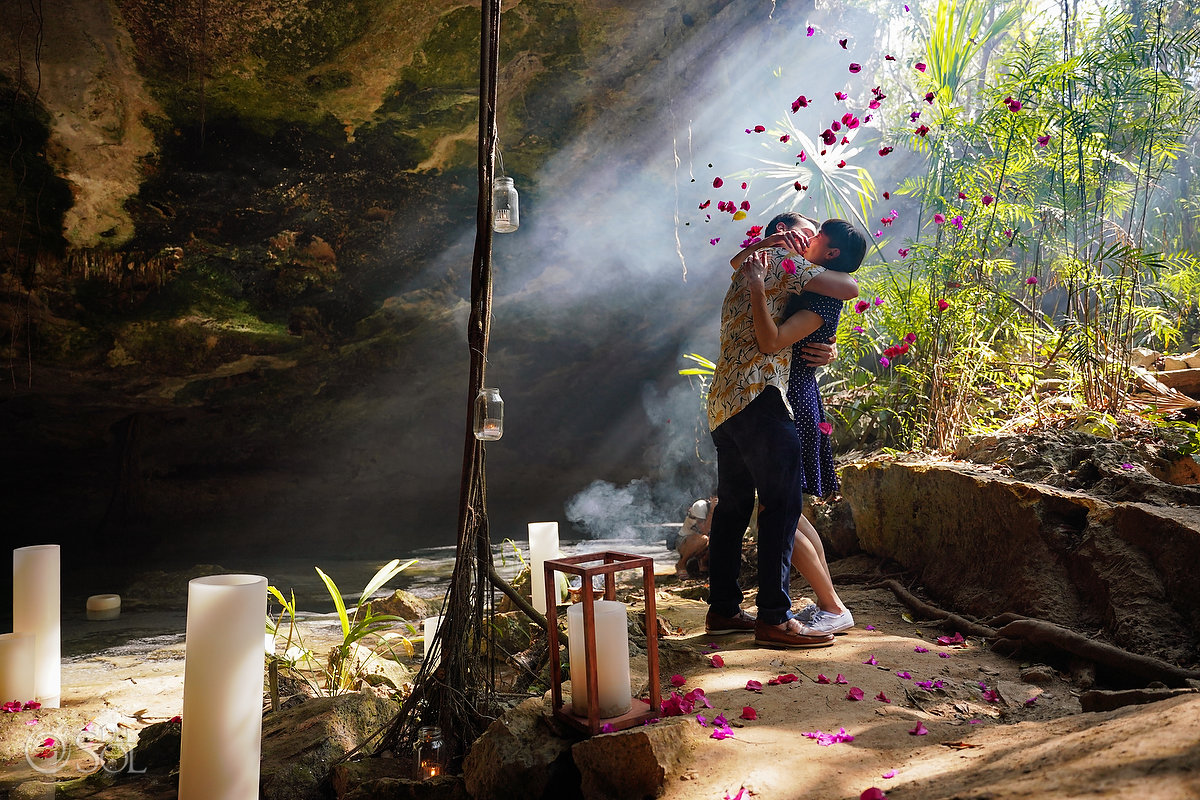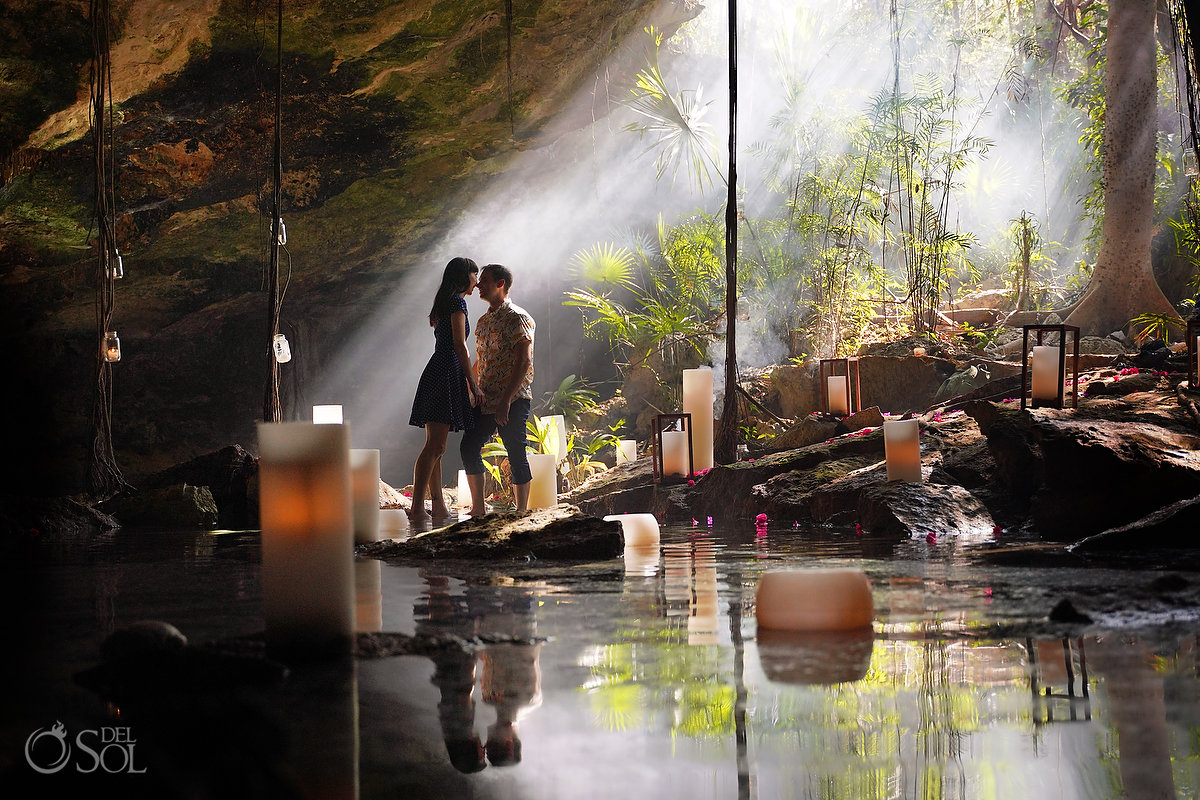 Del Sol: Could you describe the planning process and how it was working with Del Sol before you got to Mexico?
"Matt and Polly were perfect. They both communicate professionally and provided a great deal of insight on their process. We emailed a bunch and also spoke over the phone, so they had a better idea of what I was looking for in our epic proposal."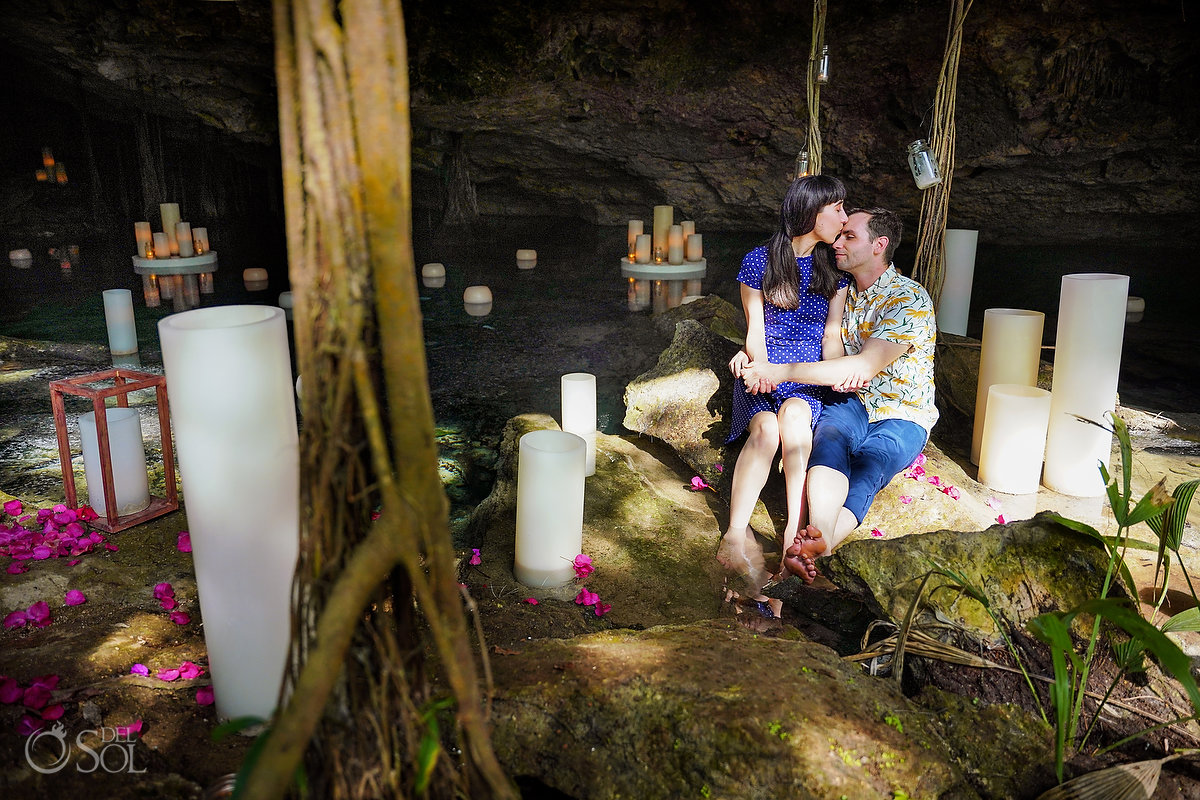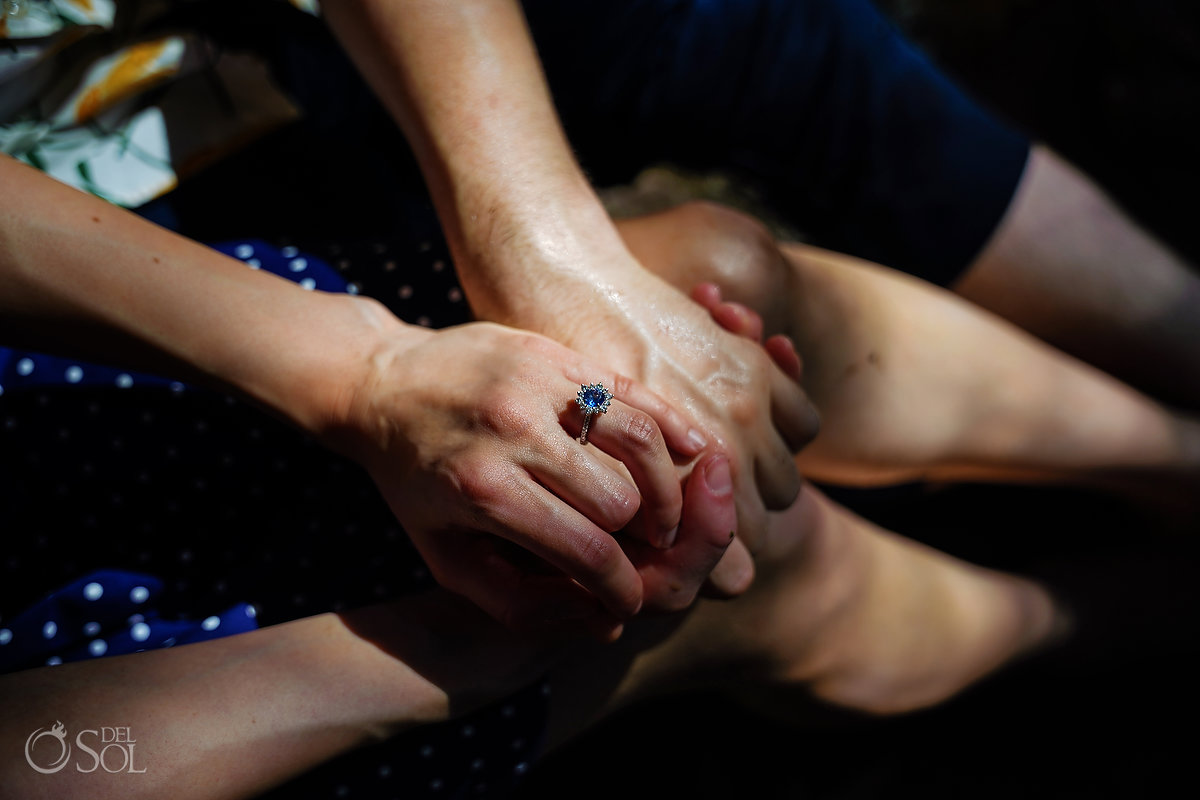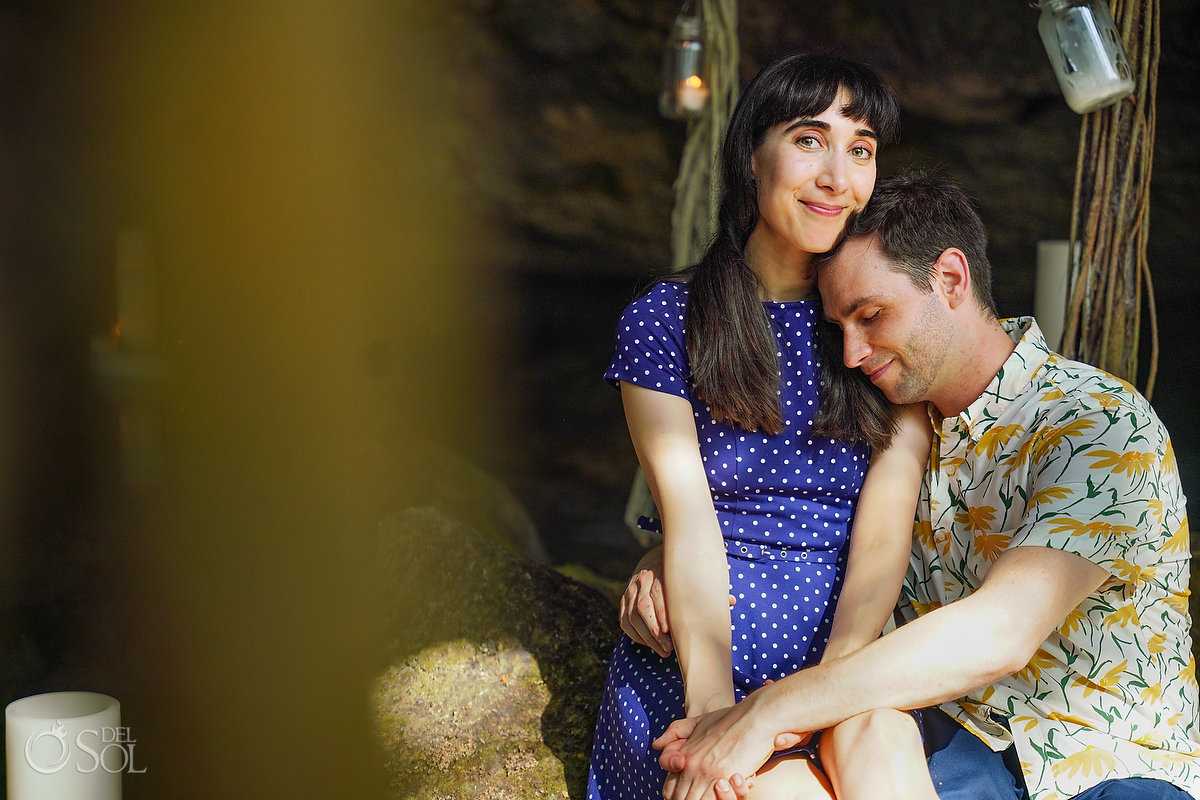 Del Sol: Both of you, was there anything that really stood out or you particularly liked?
"That we got to swim in the cenote!"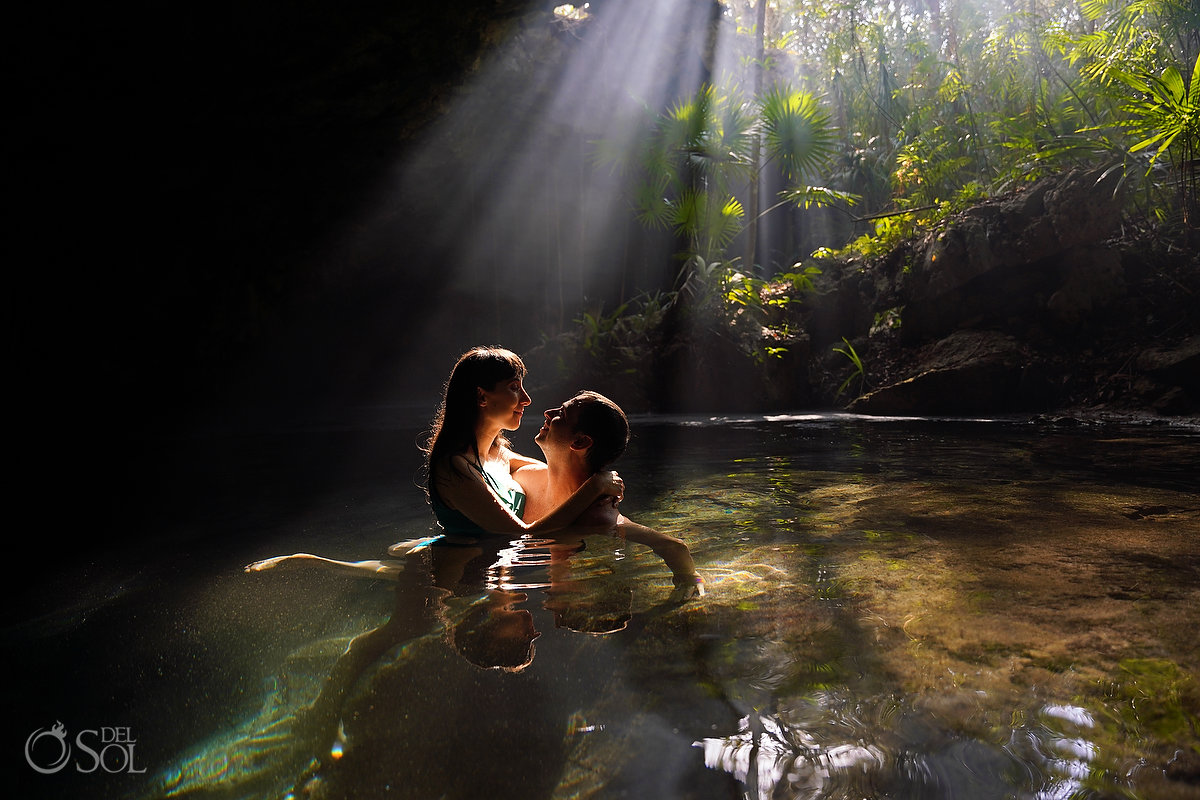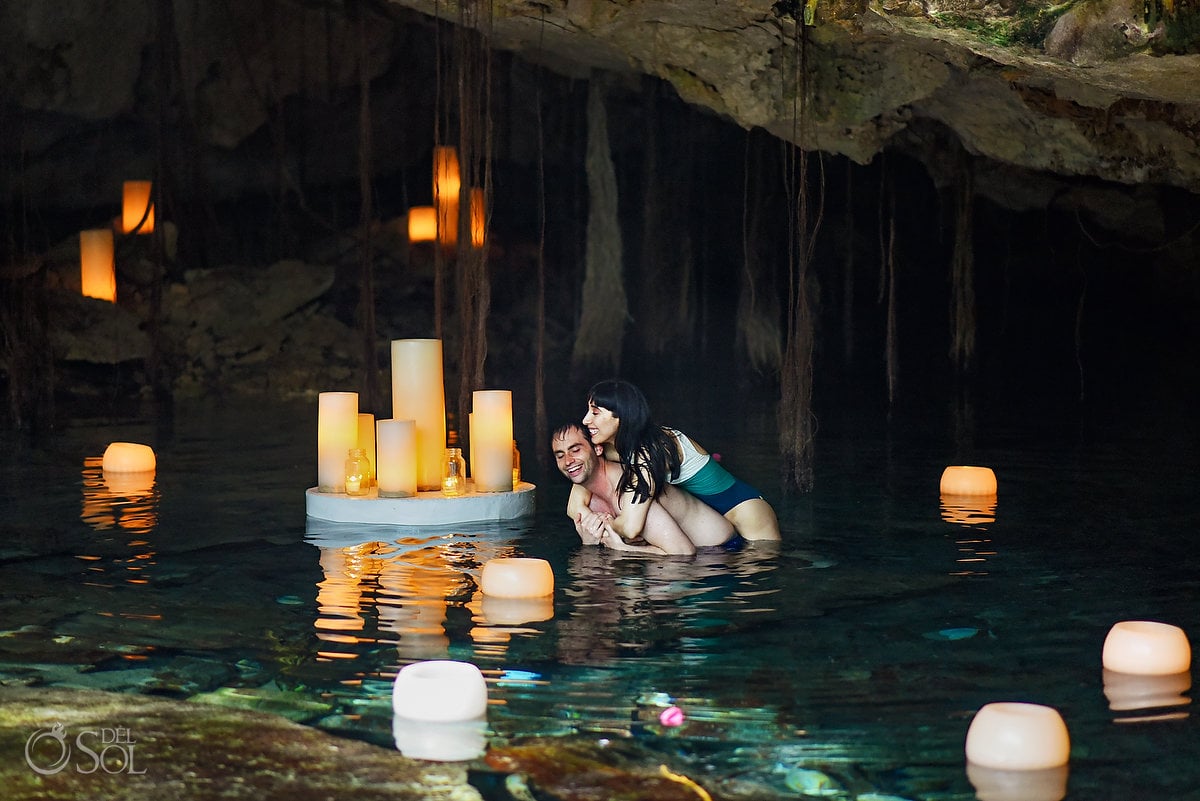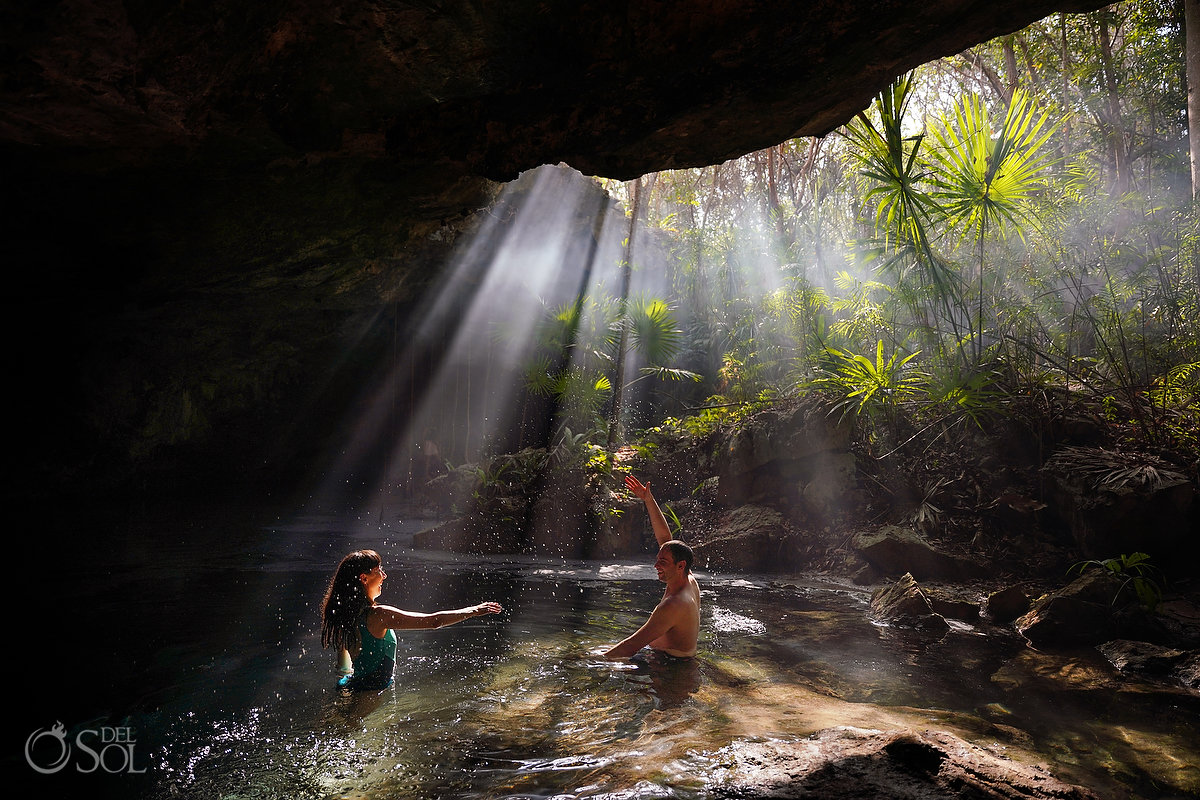 Del Sol: We believe that the experiences that we have in our lives really make us the people we are. Talk to us about the impact that your awesome proposal experience, in Nature.
"The way that Nick made such a romantic and truly epic proposal validates the feelings that I have for him. His proposal assured me that he feels the same way about me as I do to him."- Dennise
"Nick has a hard time expressing love through his words, but his actions on how he views me as a wife makes me feel excited for our future together."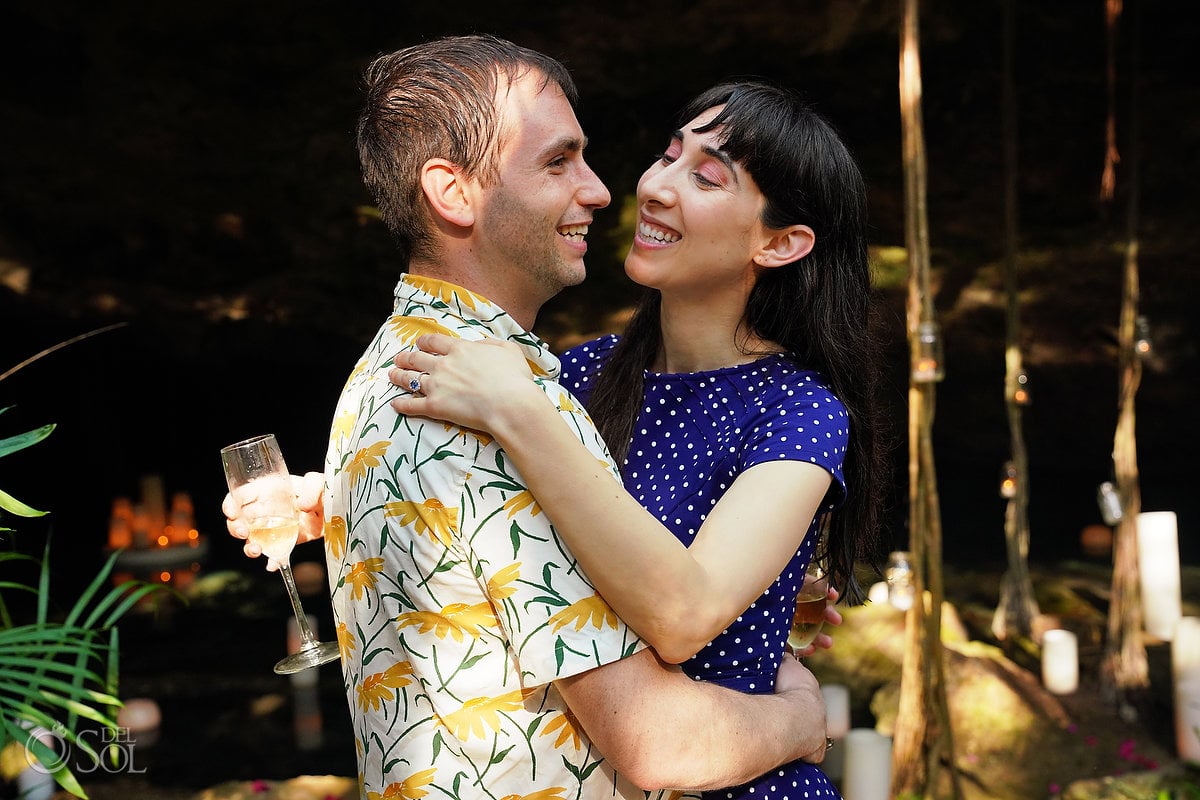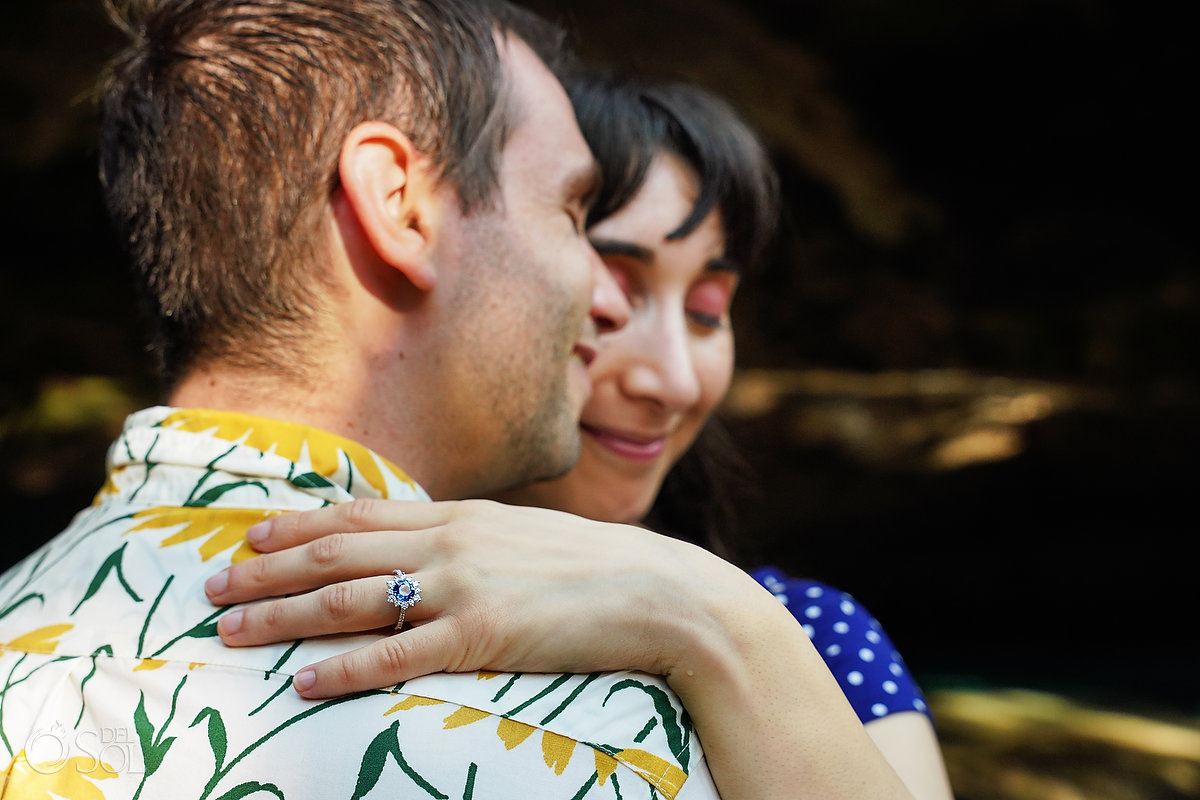 Del Sol: Any advice for other people looking to propose in Mexico?
"Do it! We highly recommend doing a cenote proposal through Del Sol Photography. The experience alone speaks volumes. The pictures really capture the pure joy of the moment, and you will cherish them forever."
"Again, thank you Del Sol Photography for making our surprise engagement truly magical and special."