Secrets Playa Mujeres Wedding
Dora + Lance
"All of us love Mexico and wanted to make it a great vacation and celebration of love ALL IN ONE."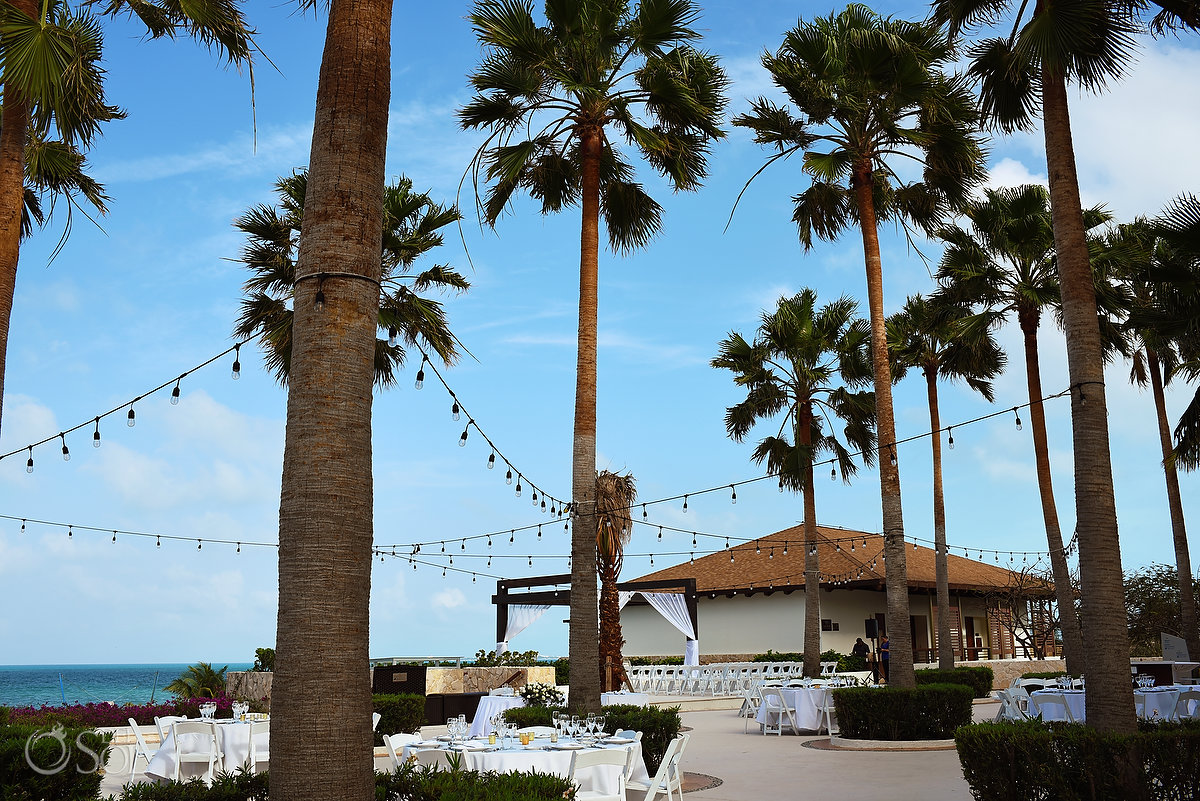 Del Sol: It's amazing LOVE brought you here!  Why did you Travel for Love?
"We live in the Midwest, but the majority of our family and friends are in other corners of the country. We had friends and family travel from Florida, California, Texas, Arizona, Illinois, Iowa, Minnesota and Kansas. All of us love Mexico and wanted to make it a great vacation and celebration of love ALL IN ONE."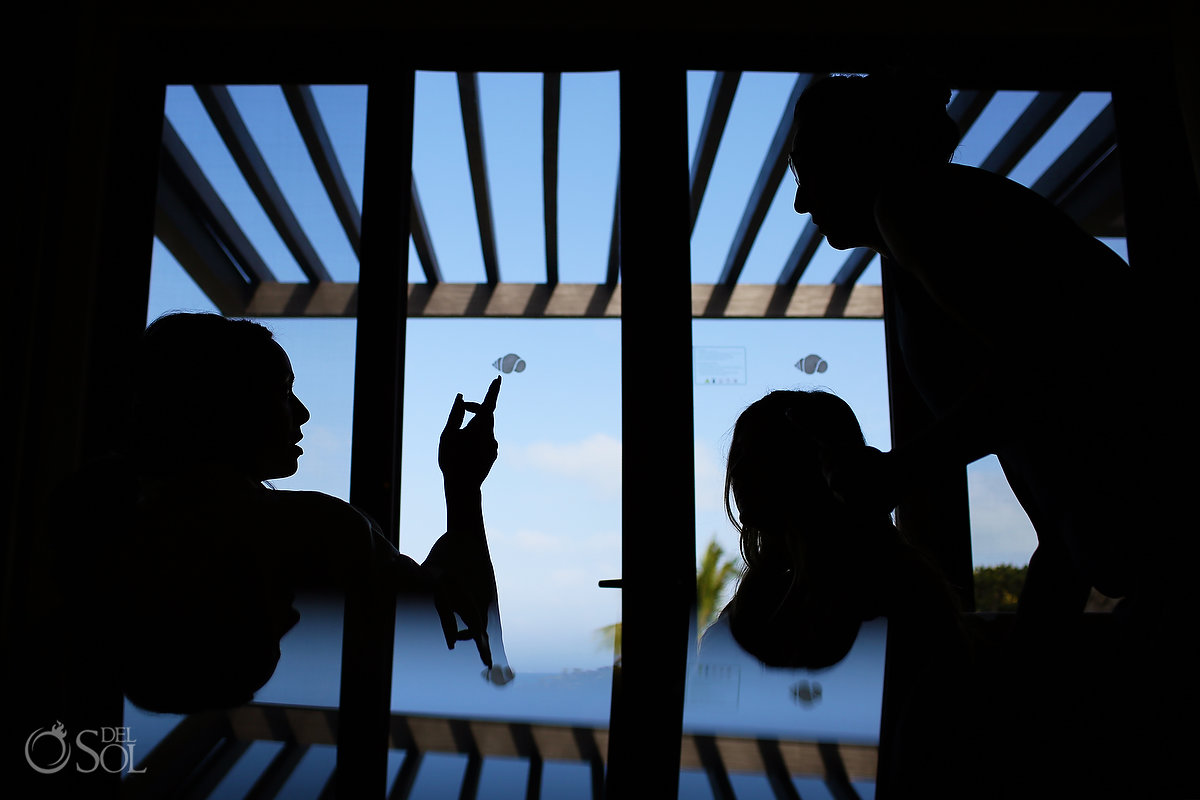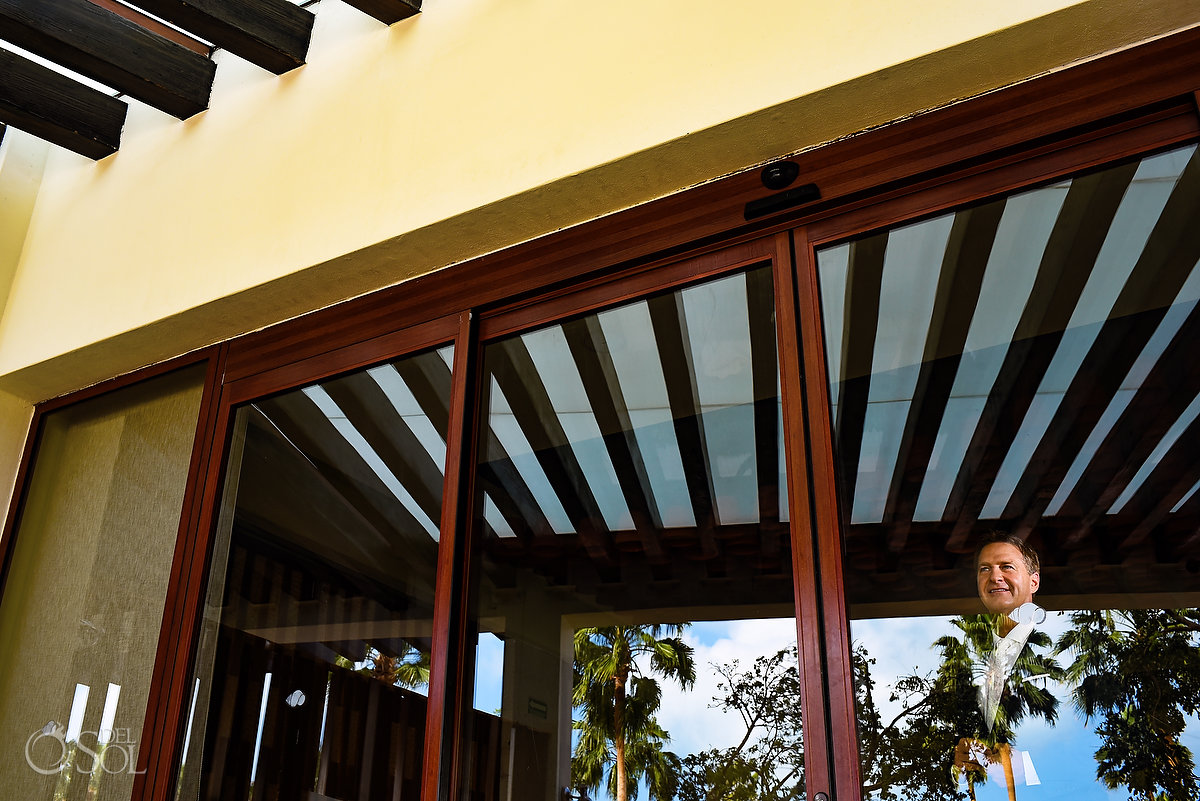 Del Sol: Dora, you had your hair and makeup taken care of by Lance's daughters.
"Maci and Jahni are so talented! I wanted to not only have them be involved in the "getting ready" process, but could trust that they would do an awesome job!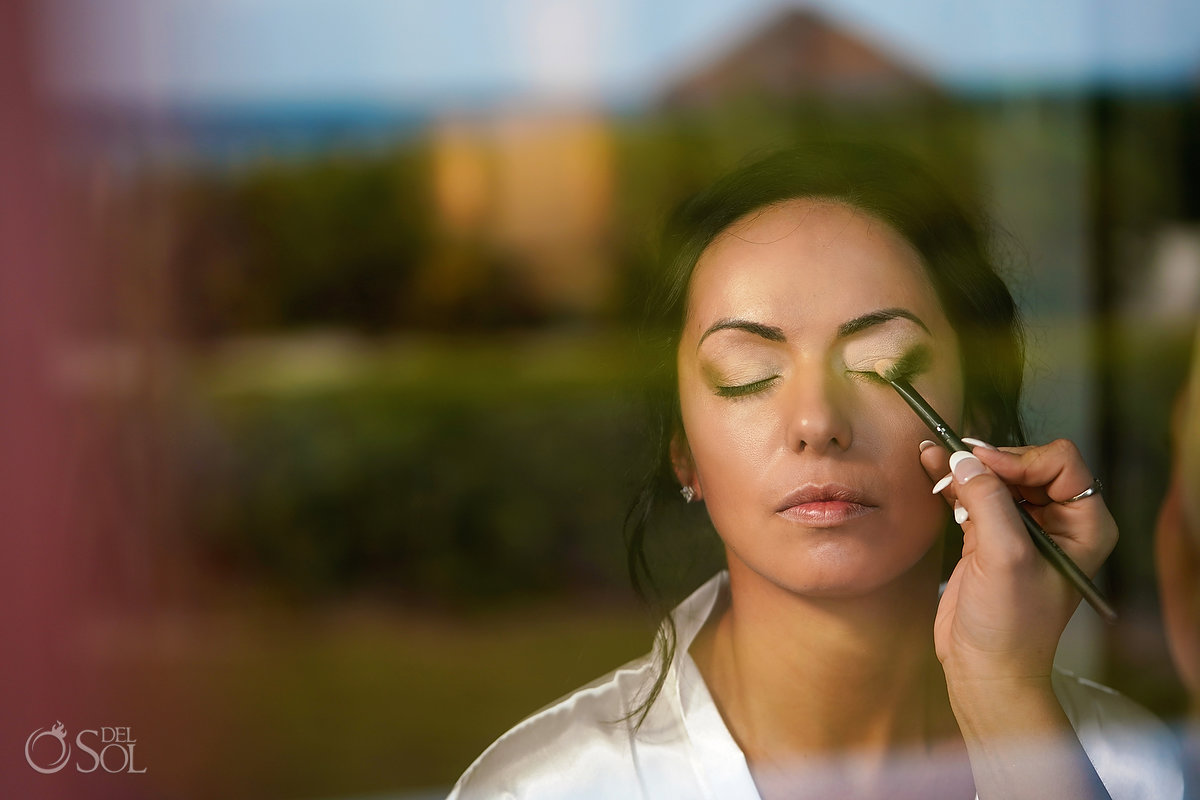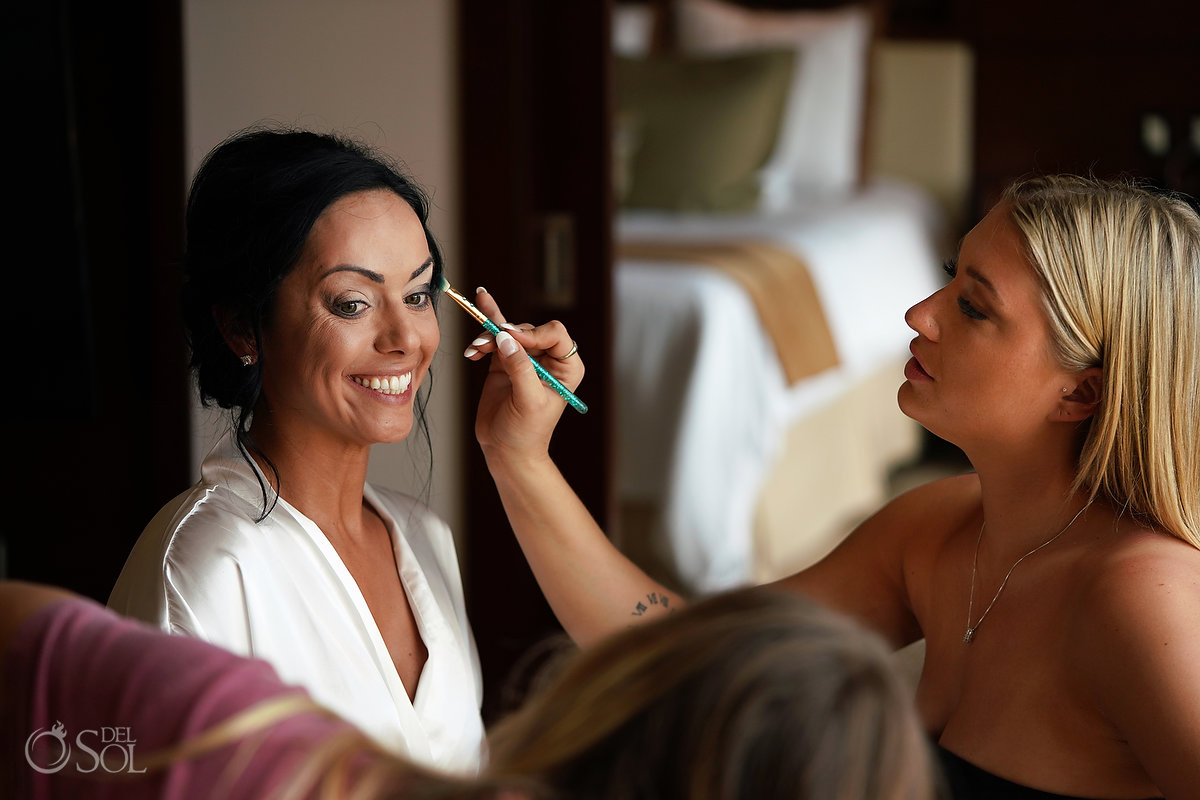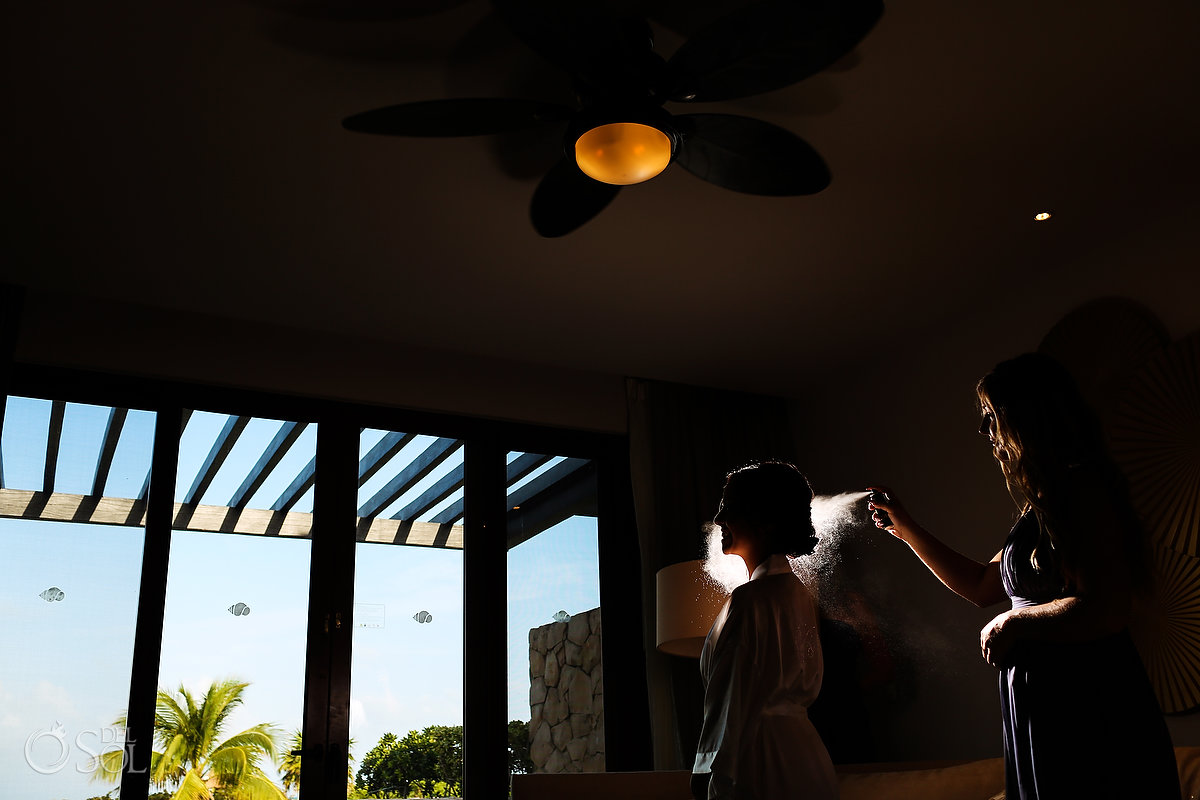 Del Sol: Lance is a bit of a unicorn – a groom who ends up taking care of wedding planning!
"Lance is a true UNICORN!" – Dora
"The past two years for me at work has been non-stop. Lance stepped up to the plate and took charge on the wedding details. He had worked with not only the photography, but all correspondence with our wedding planner. I had never spoken with our wedding planner until the day we arrived in Mexico! Lance did wonderful and I am SOOOOOO thrilled we made the decision to dismiss the resort photographer and venture out to Del Sol!"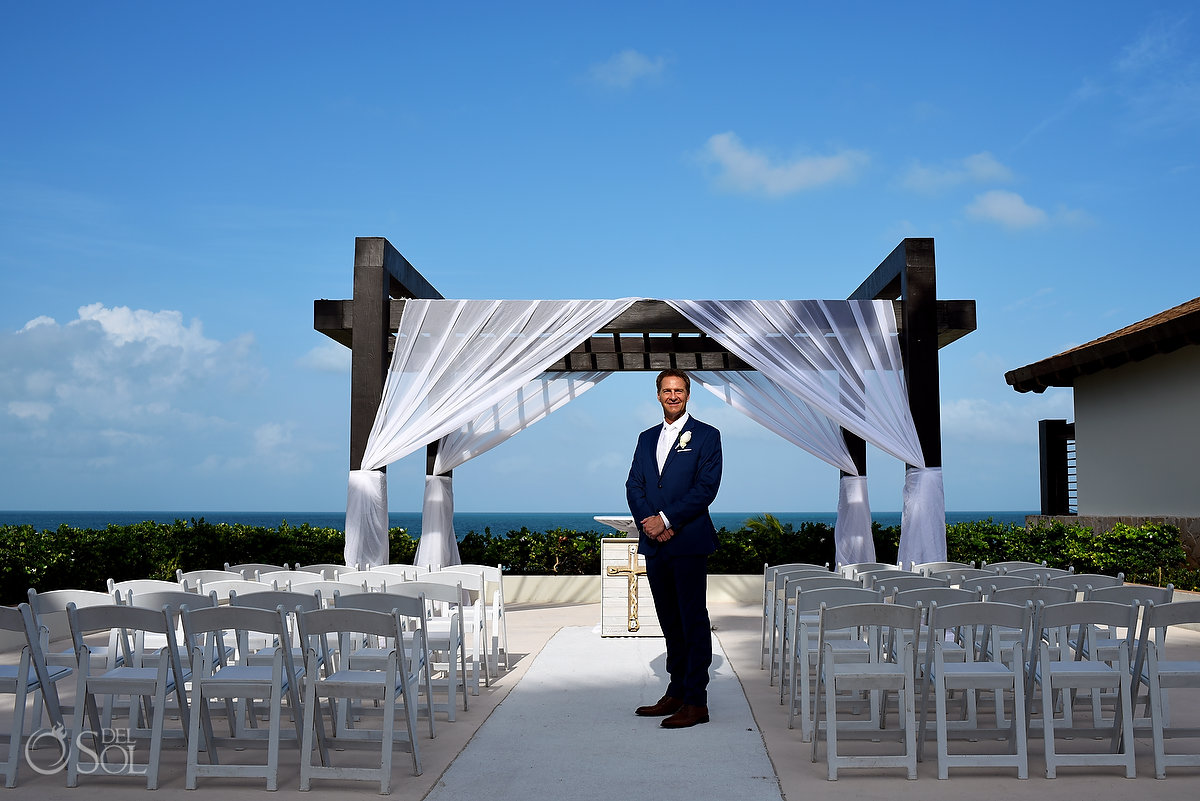 Del Sol: We love the gifts you planned for your moms.
"Lance's mother, Beverly, gifted me with a pocket mirror 5 years ago and it will always be a very special reminder of how welcoming she has been to me. I was hoping the mirror I gifted would do the same for her."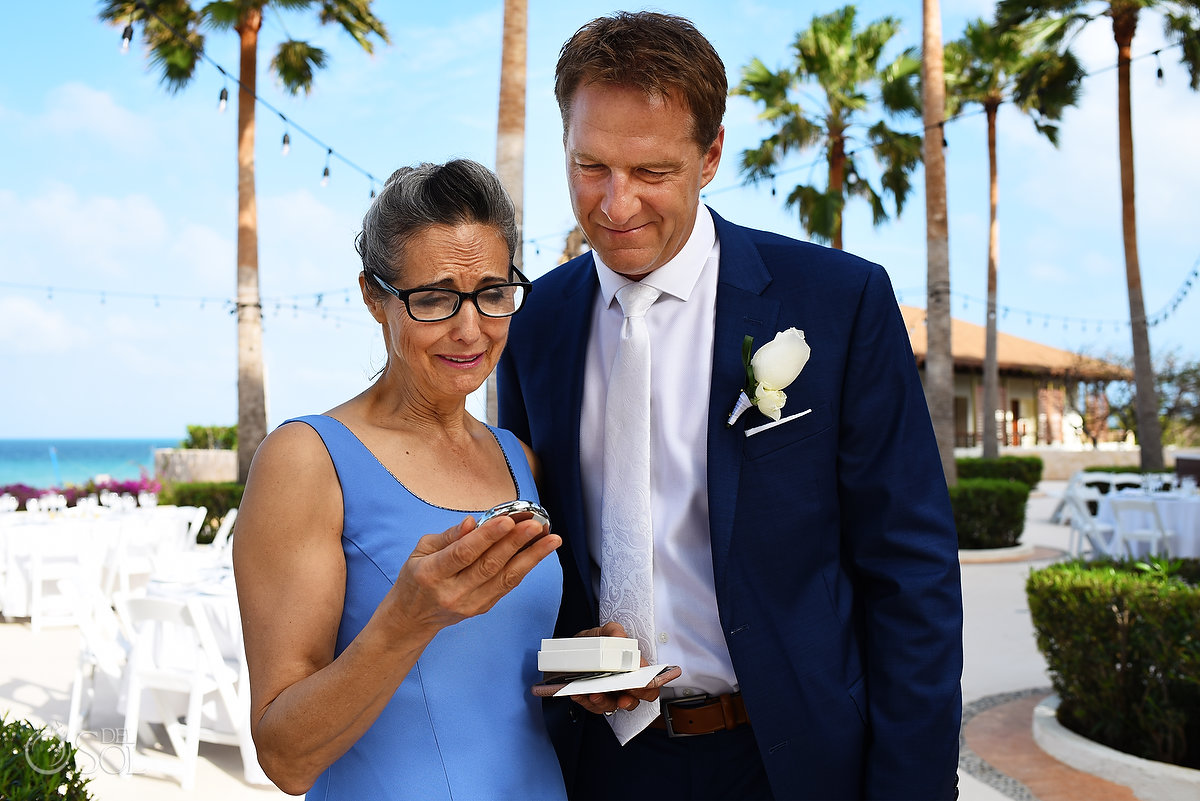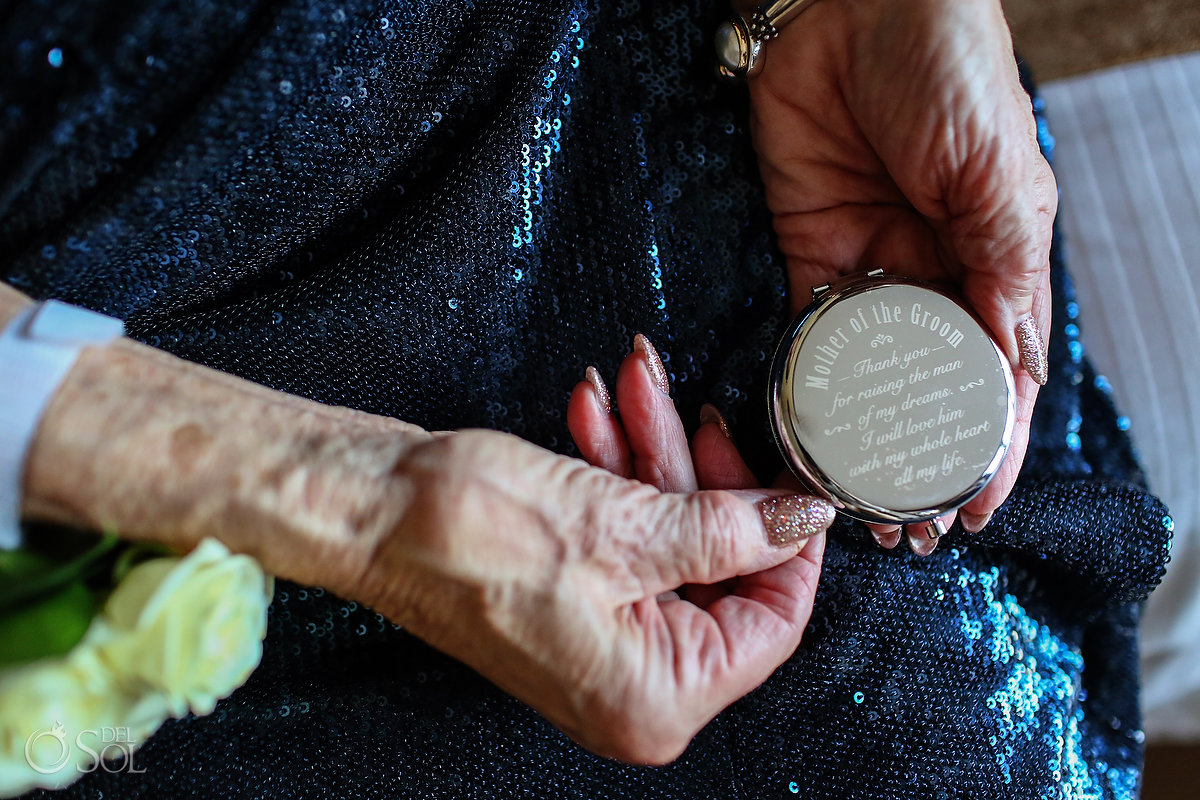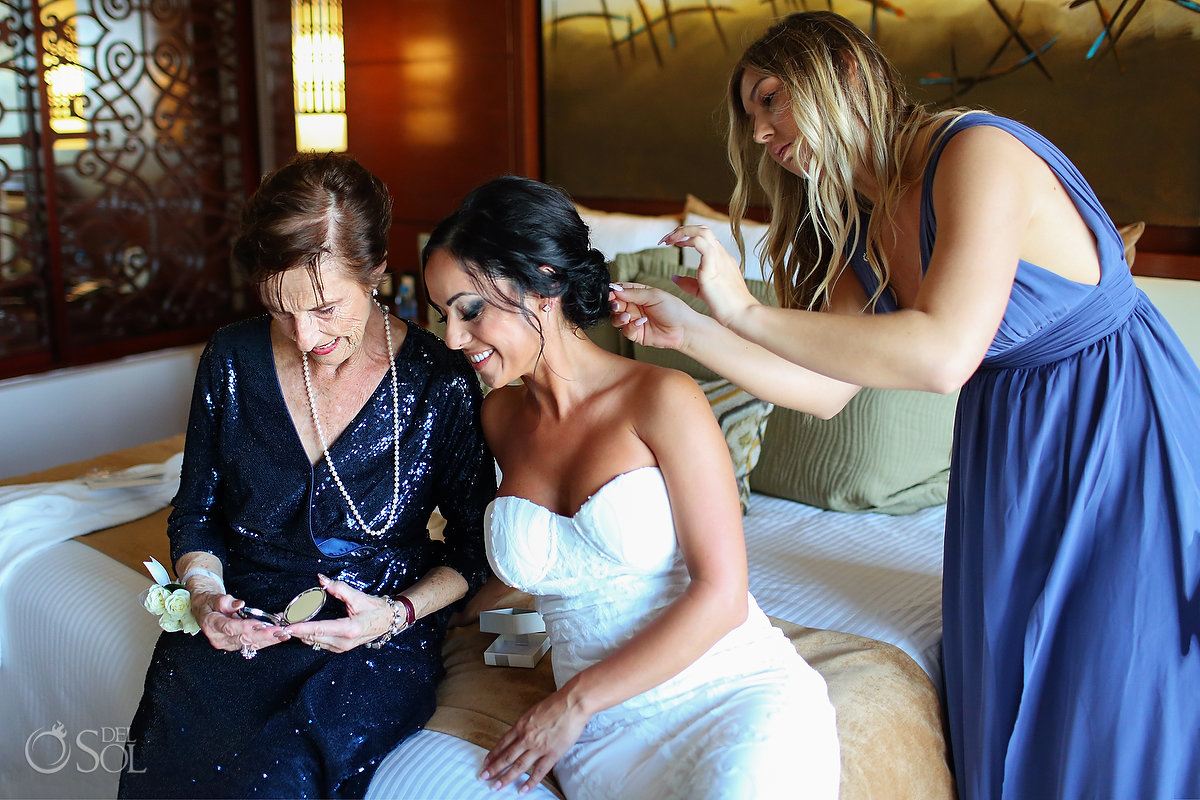 Del Sol: Lance – seeing your daughters for the first time in their bridesmaids getup was an important moment for you – talk to us about that!
"It was important for my daughters to be involved with the wedding in as many ways possible."
"They picked out their own dresses for the wedding so they would feel good about how they looked. I was so pleased to know how happy they were for the both of us it's hard to put into words.

"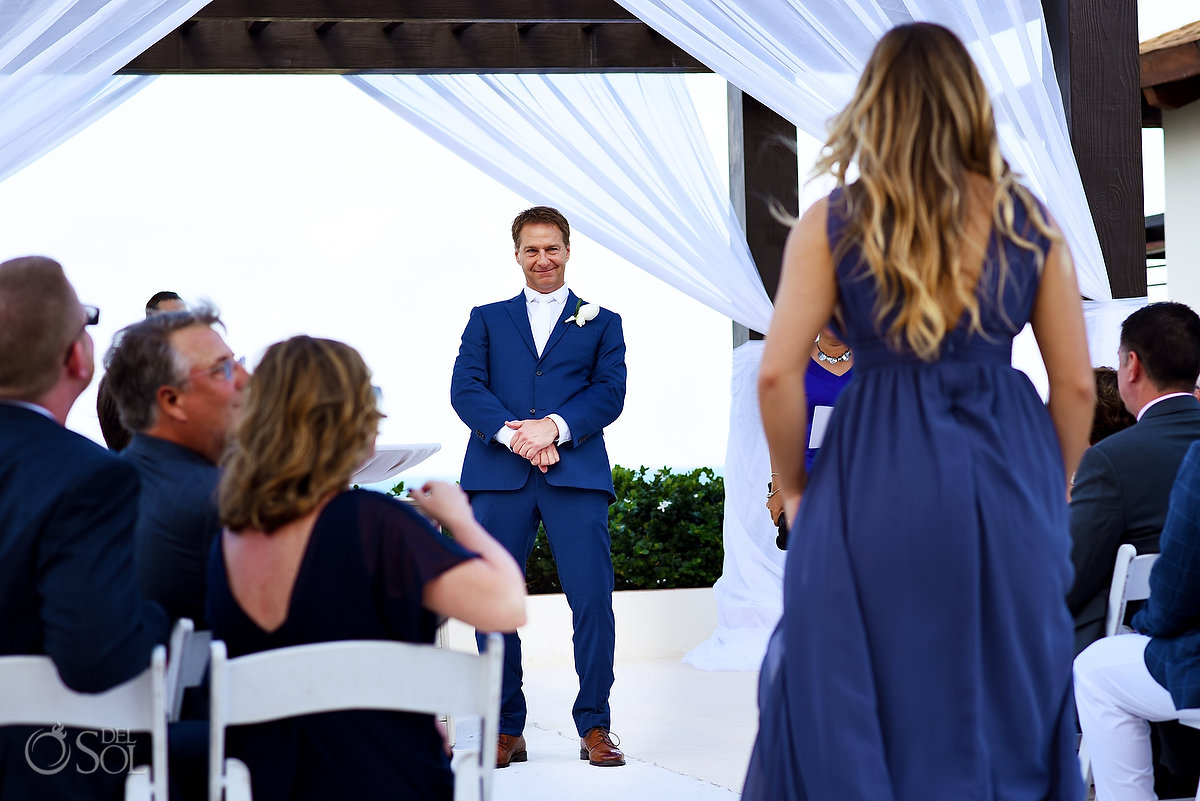 Del Sol: Why did you choose a Secrets Playa Mujeres wedding?
"Honestly we took the recommendation for the resort and the photographer from our Destination Weddings travel agent – Kim Grammer. We told her what we were looking for and she directed us to her top 3 venues. Secrets Playa Mujeres was Kim's favorite based on our wishes. After looking online at it and checking out the reviews we decided to select this venue."
"We couldn't be happier with our choice of a Secrets Playa Mujeres Wedding. With our friends and family coming it turned out to be a wonderful place to host the celebration.

"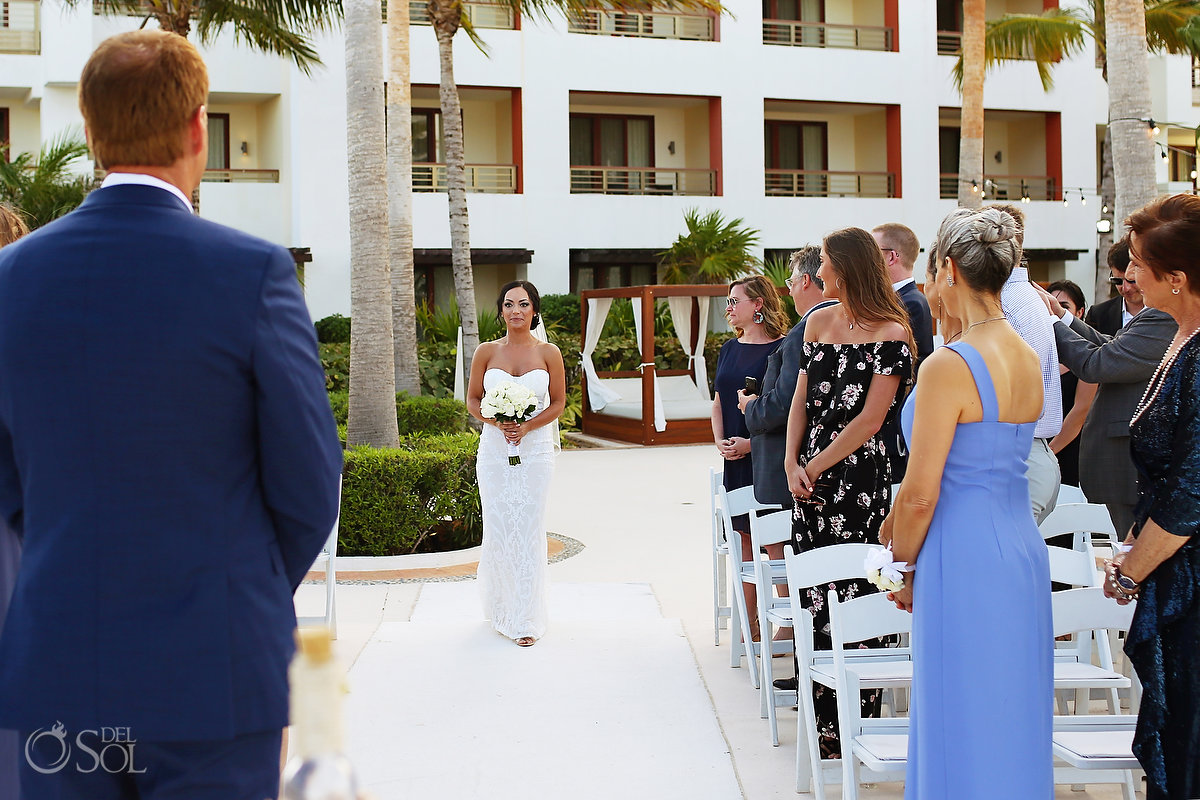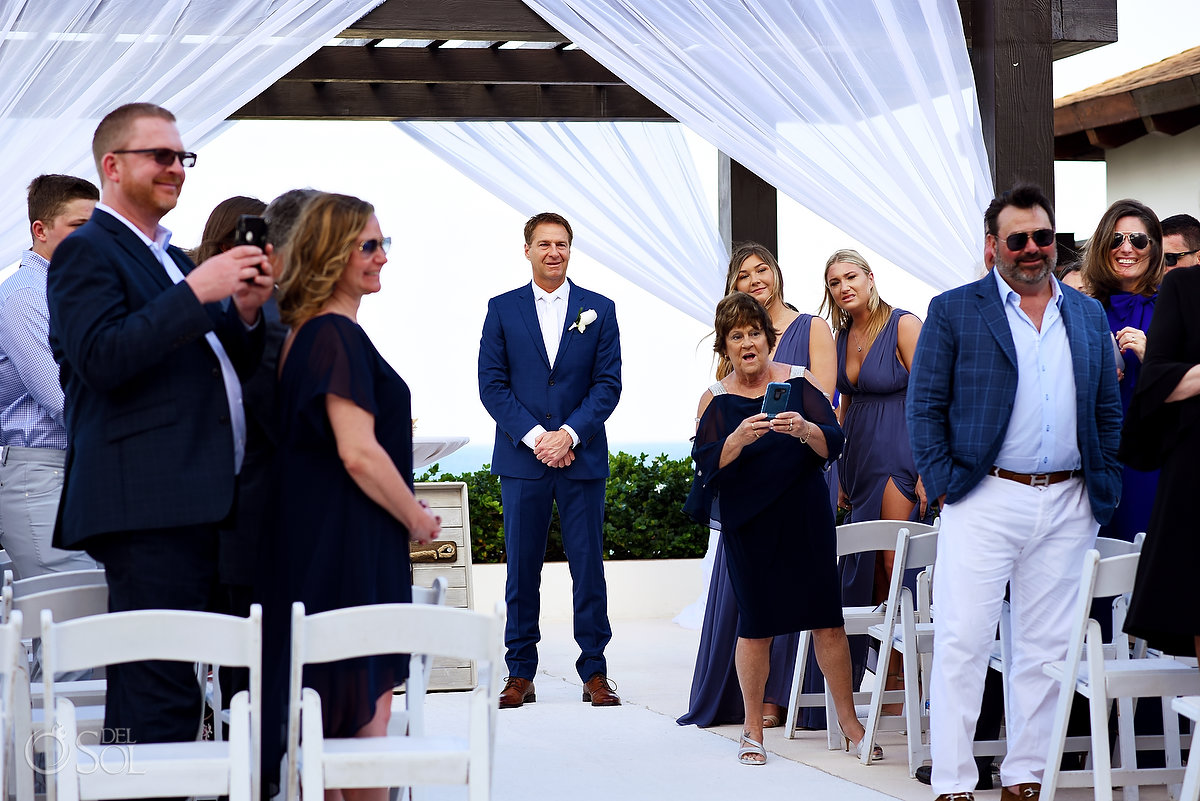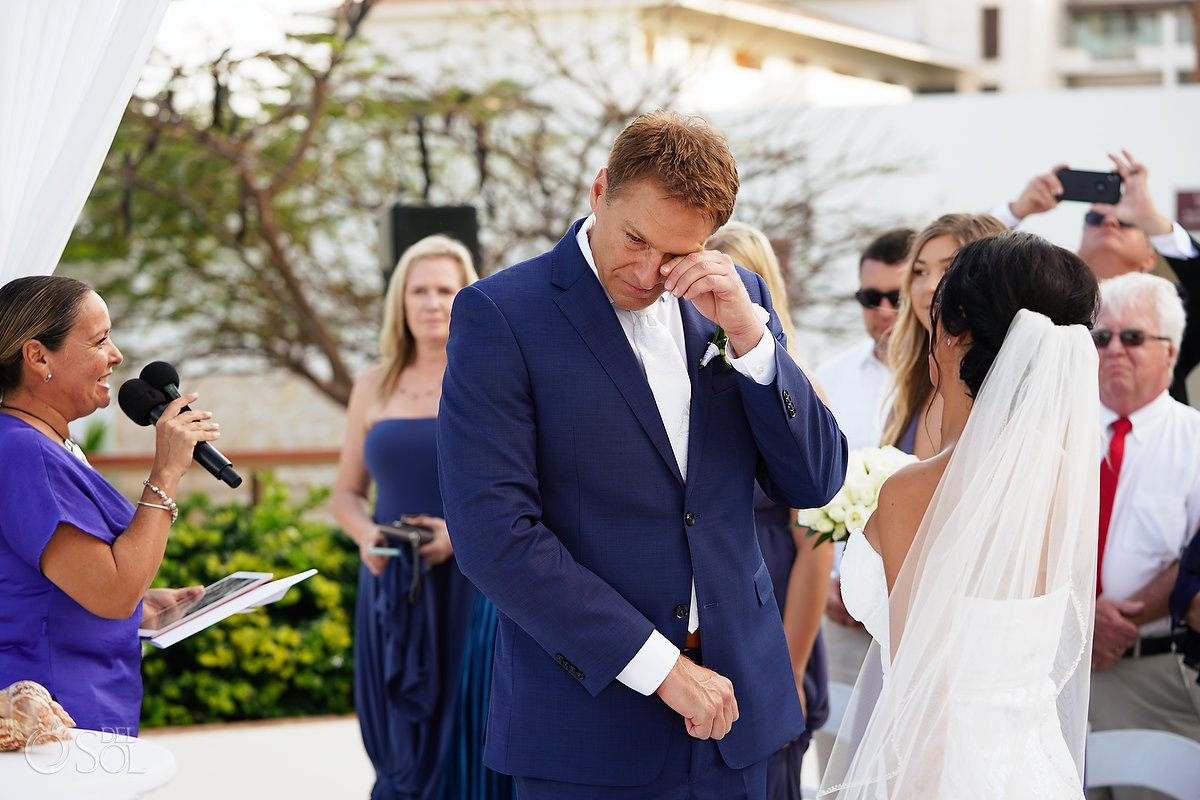 Del Sol: We also loved how you chose to have everyone hold hands in prayer at the beginning of your ceremony.
"Our relationship with God is the most important thing in our lives."
"We wanted to make sure that all attendees knew that we cannot be successful in our marriage without making God the number one priority. That's why it was very important for us to start off with a prayer together. We will rely on our friends and family to remind us of the power of God's love and continue to pray for us, like the day of our wedding."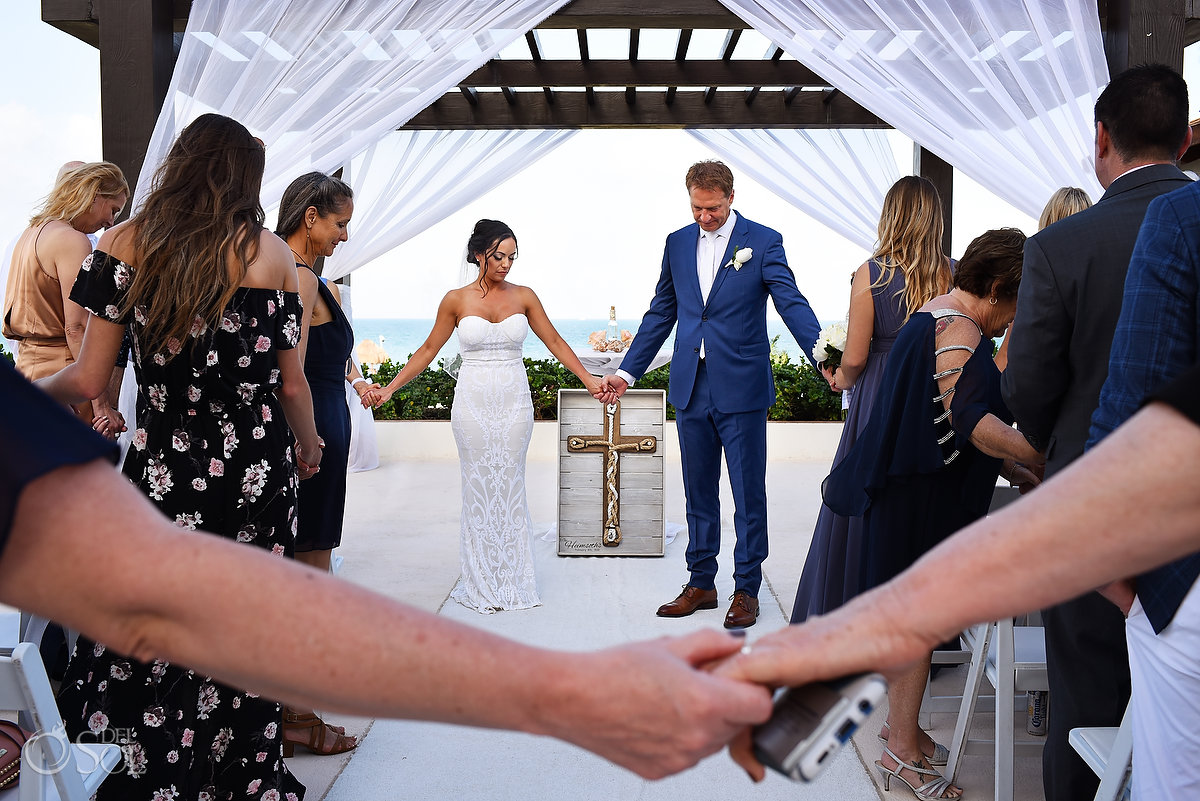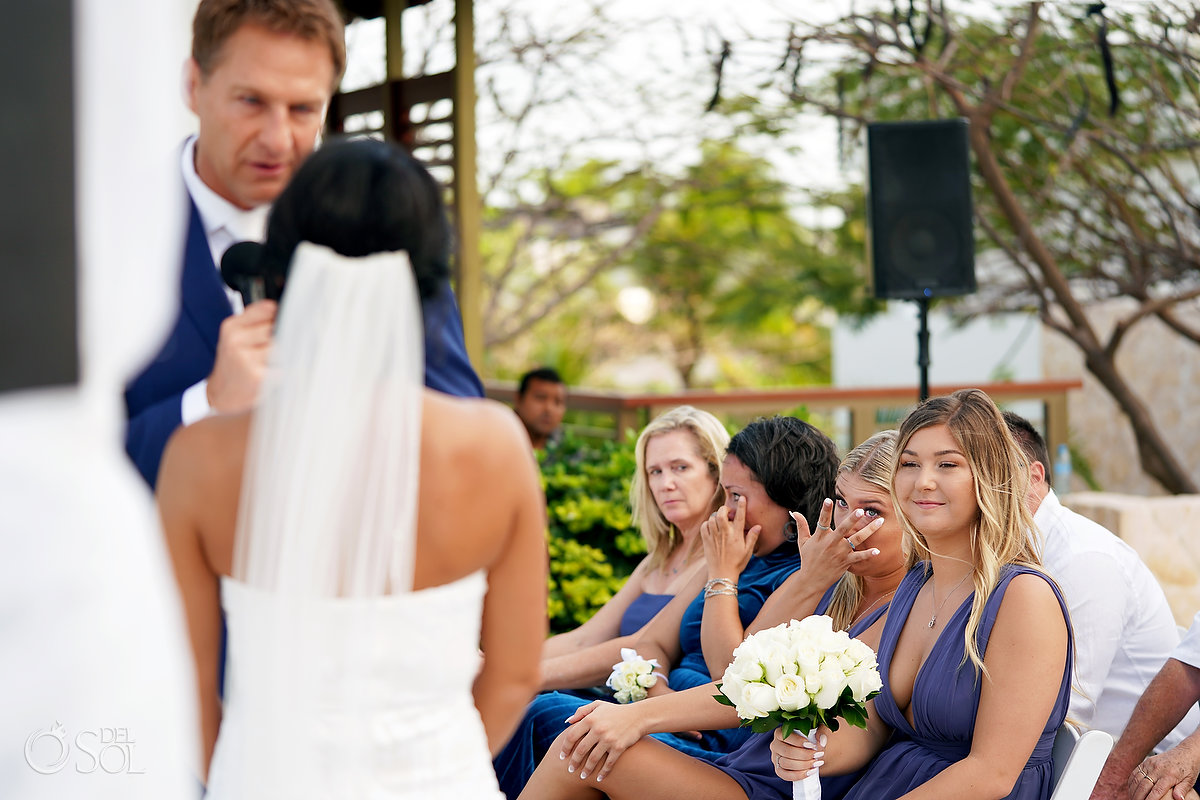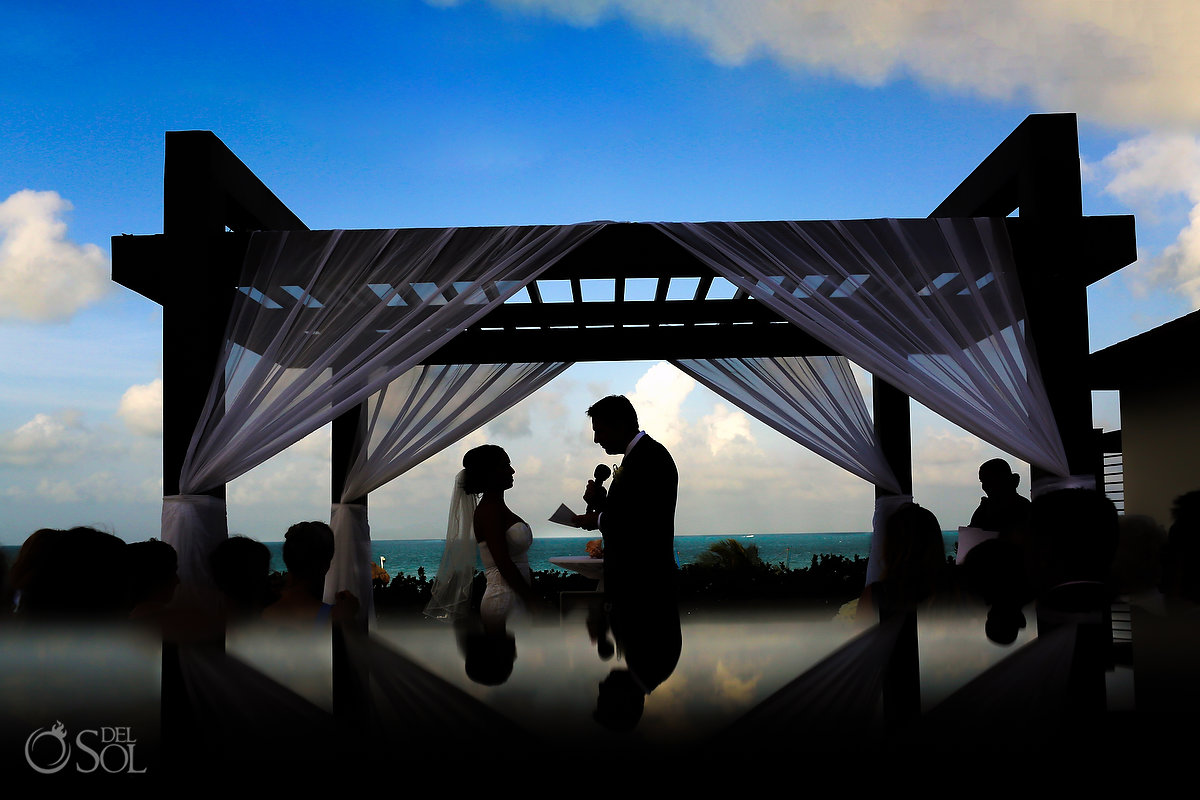 "Marriage takes three to be complete; it's not enough for two to meet. They must be united in love by love's Creator, God above" – Lance
"A marriage that follows God's plan take more than a woman and a man. It needs a oneness that can be only from Christ – Marriage Takes Three."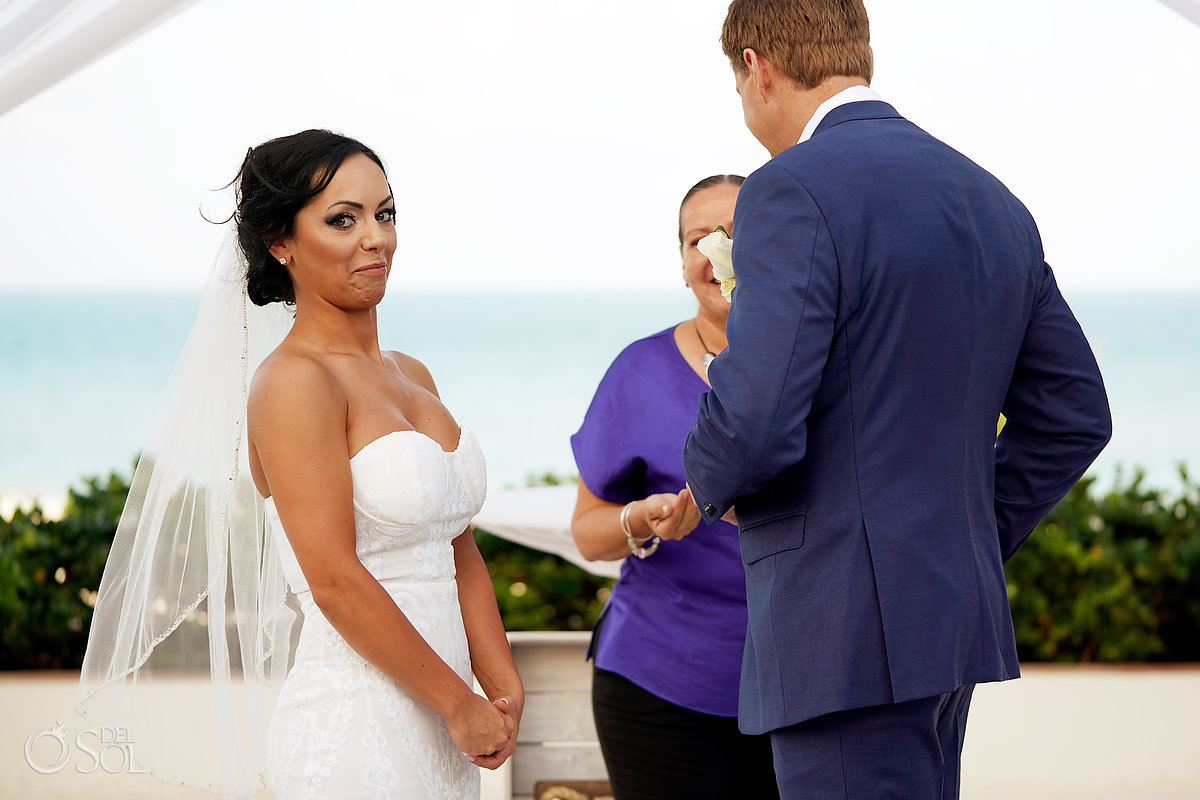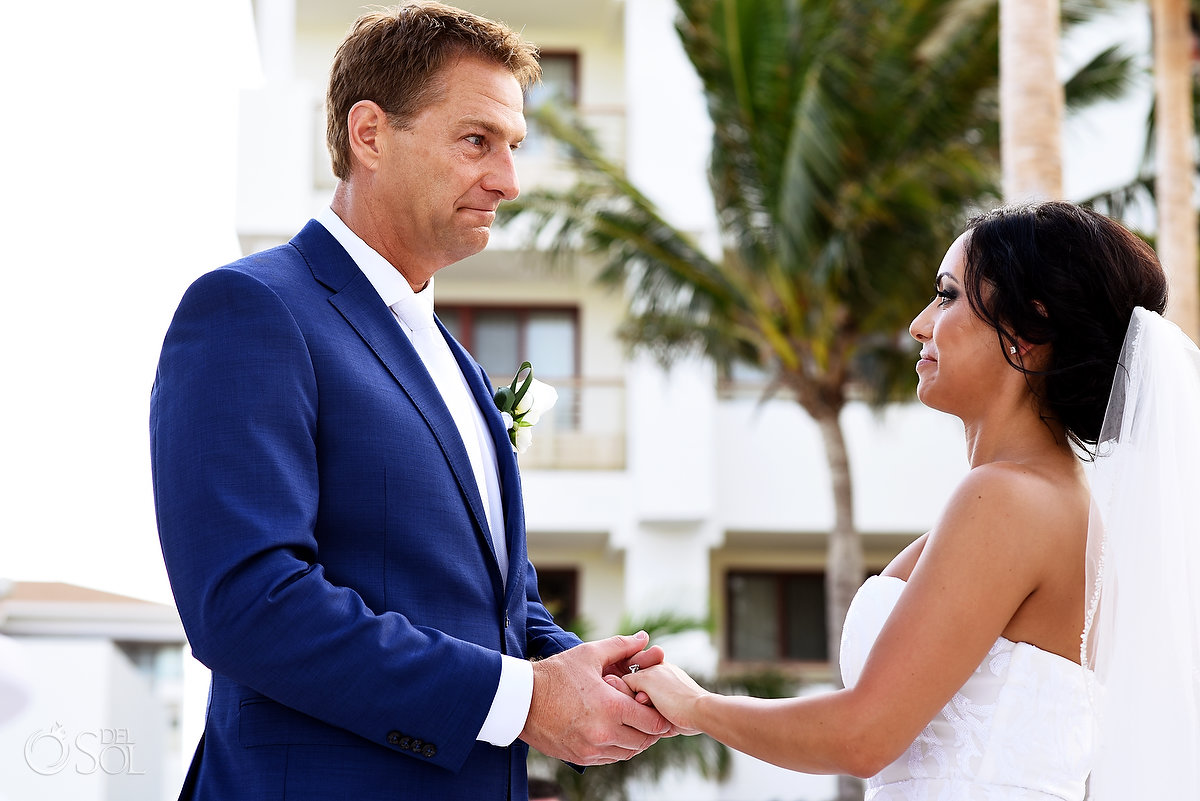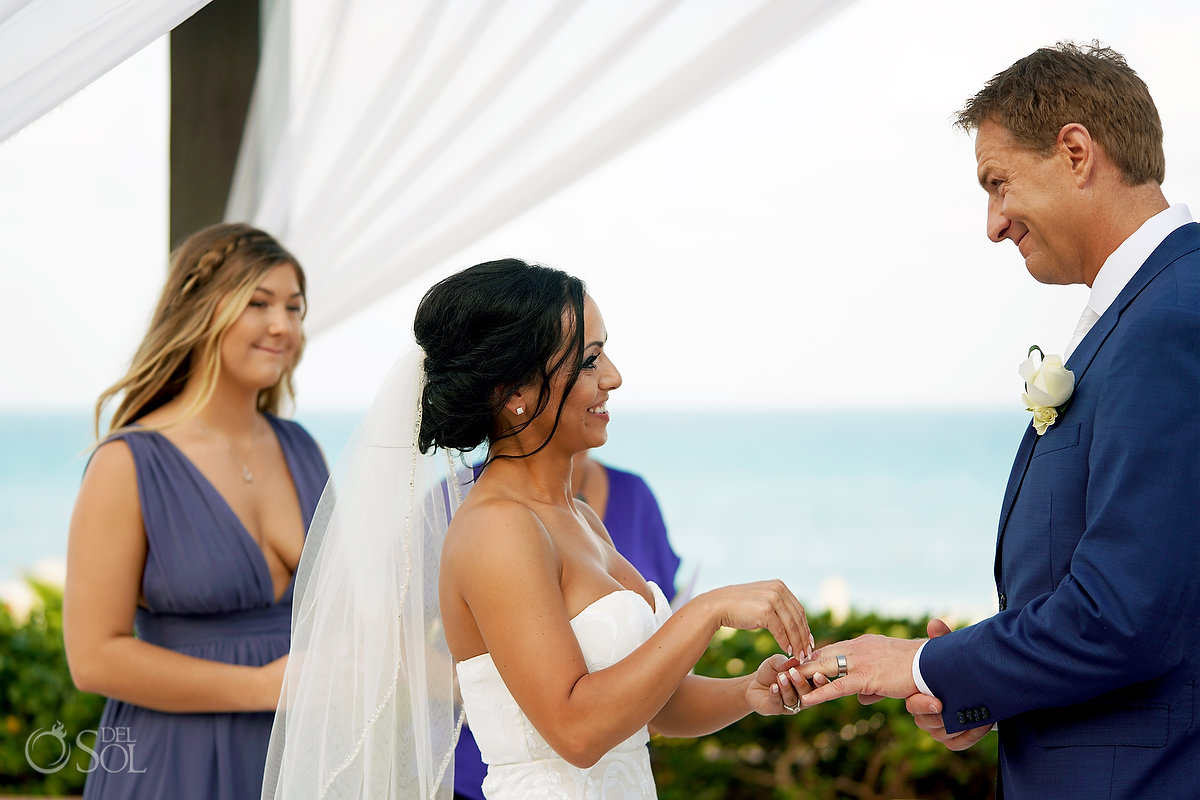 Del Sol: You guys found beautiful ways to include Lance's daughters, the sand ceremony was lovely and of course Dora surprising them with special vows and rings for them was really lovely.
Lance: "It was very important for me that the girls understood how big of a deal it was for me. Also I wanted them to know that I acknowledge how big of a deal adding another woman "officially" into their family was."
"I wanted to stress that not only on that day was I marrying their father, but I was also marrying them." – Dora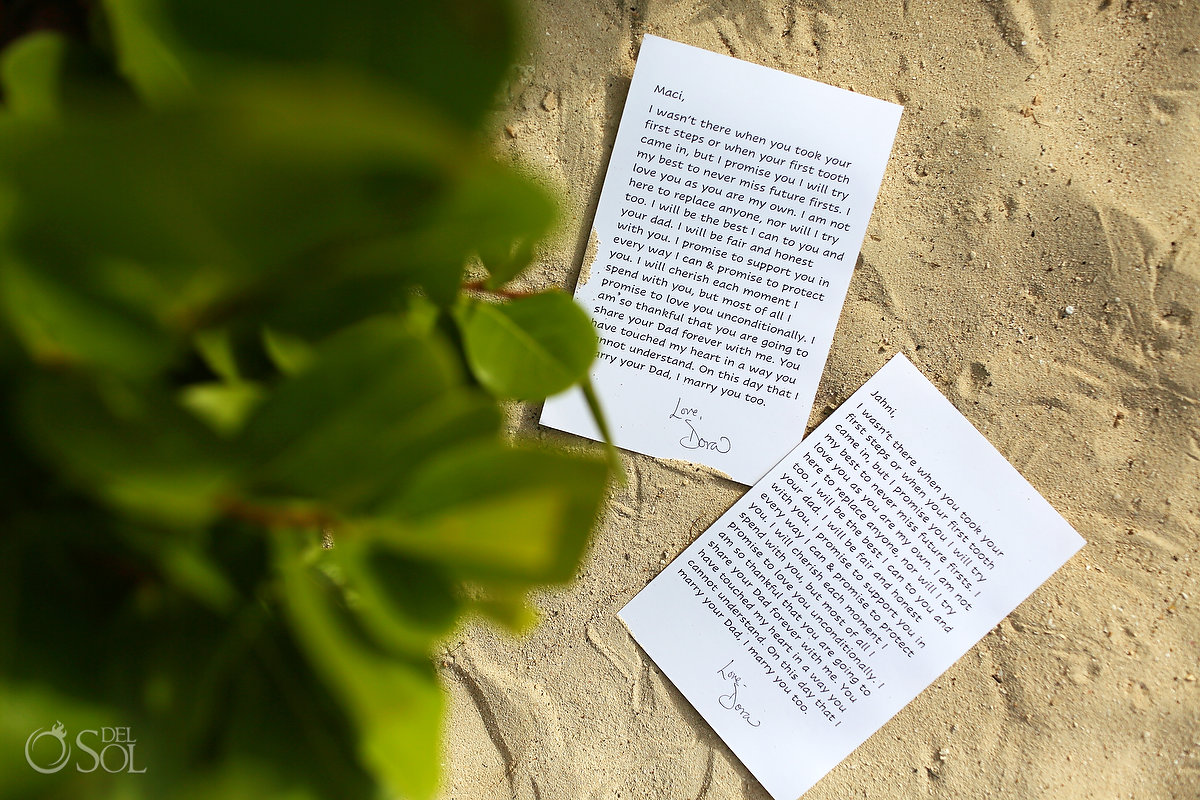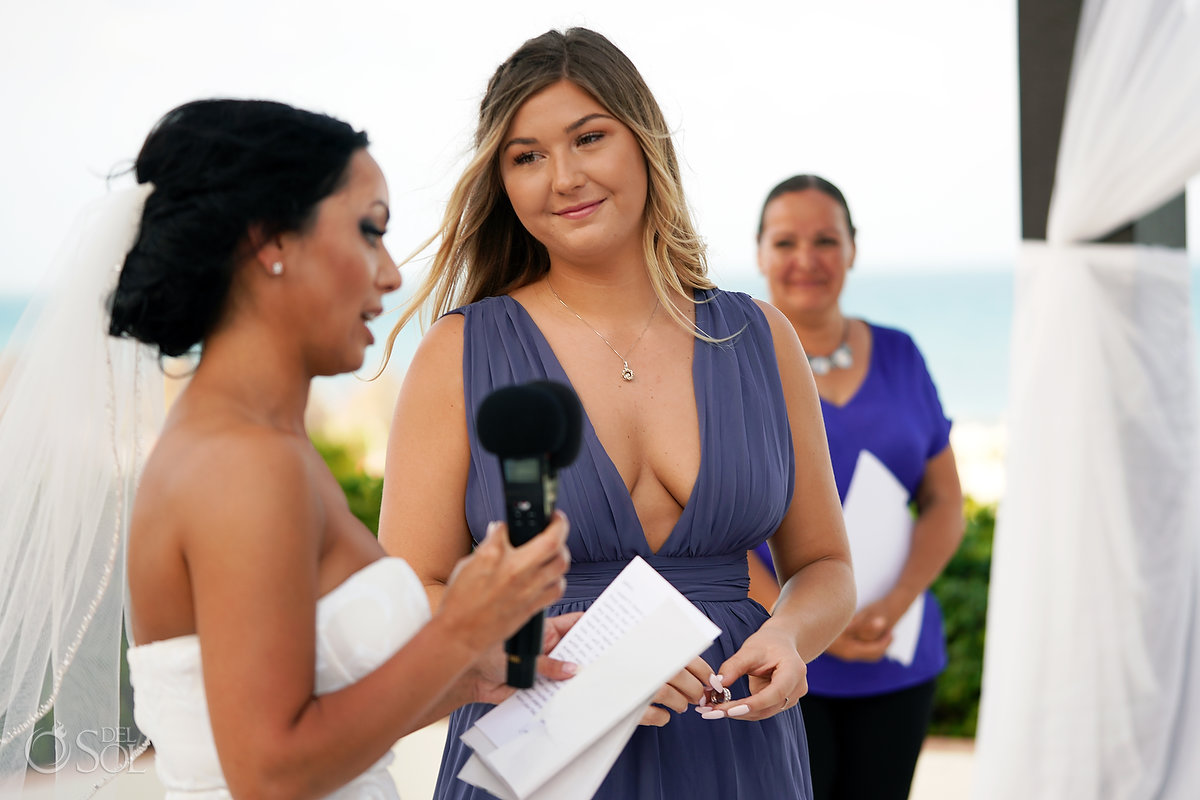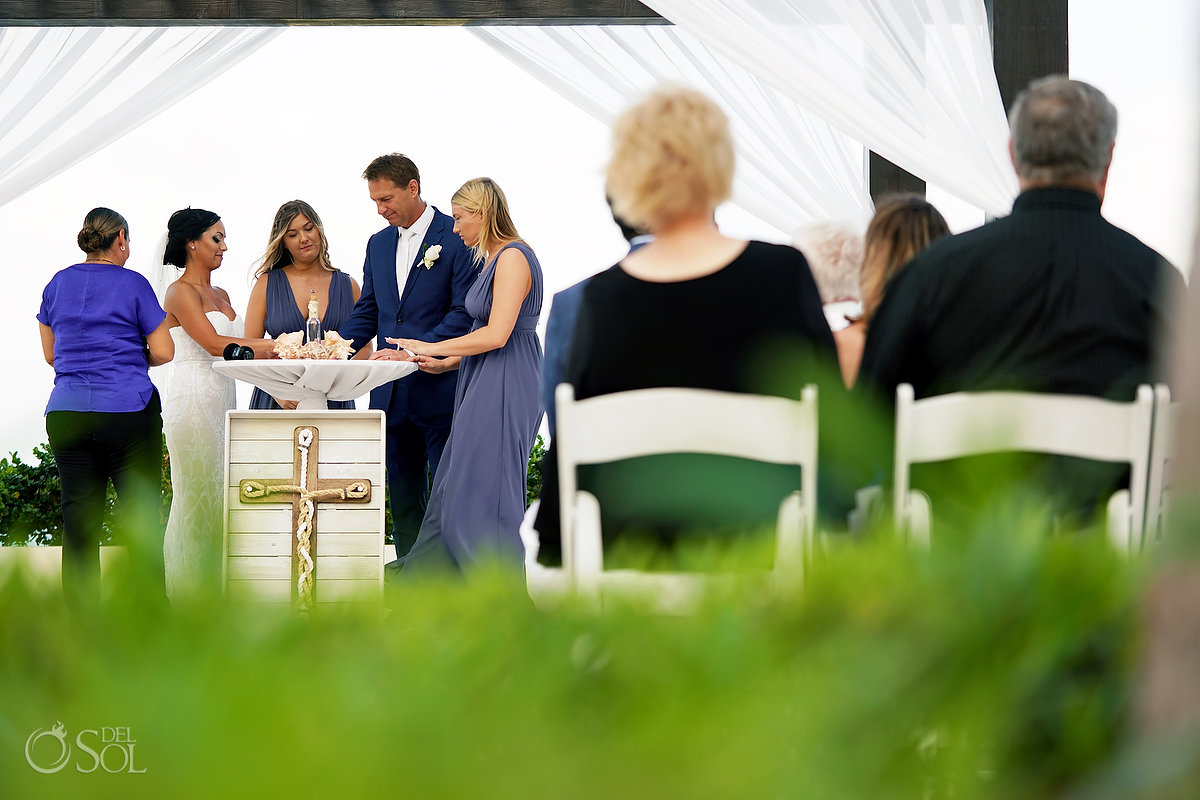 Del Sol: Tell us about the unity braid that you had in your ceremony.
Lance: "The girls contacted me about doing something special for Dora and decided the unity braid would be something we could treasure for many years to come. Dora and I are building a new house and they thought it would be something to hang in the new house as a constant reminder of our family. We wanted it to be a surprise for Dora at the wedding so we didn't tell Dora about it prior to the ceremony."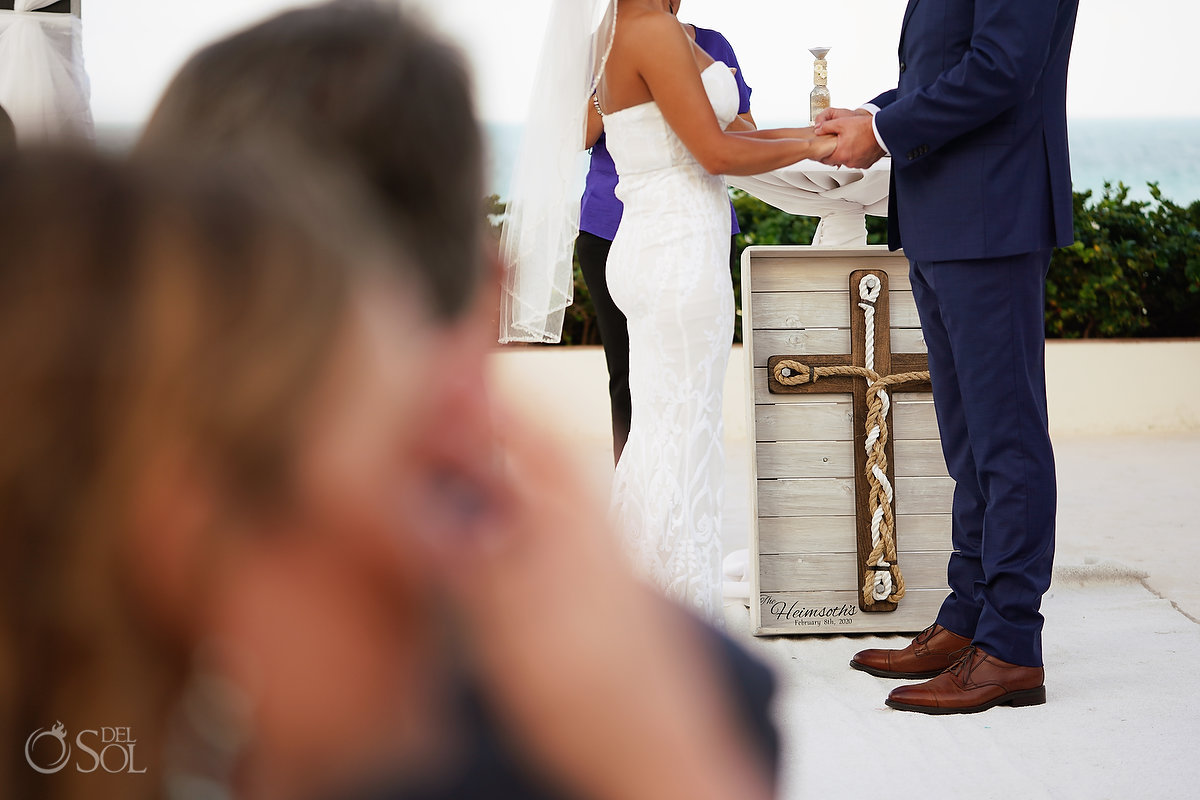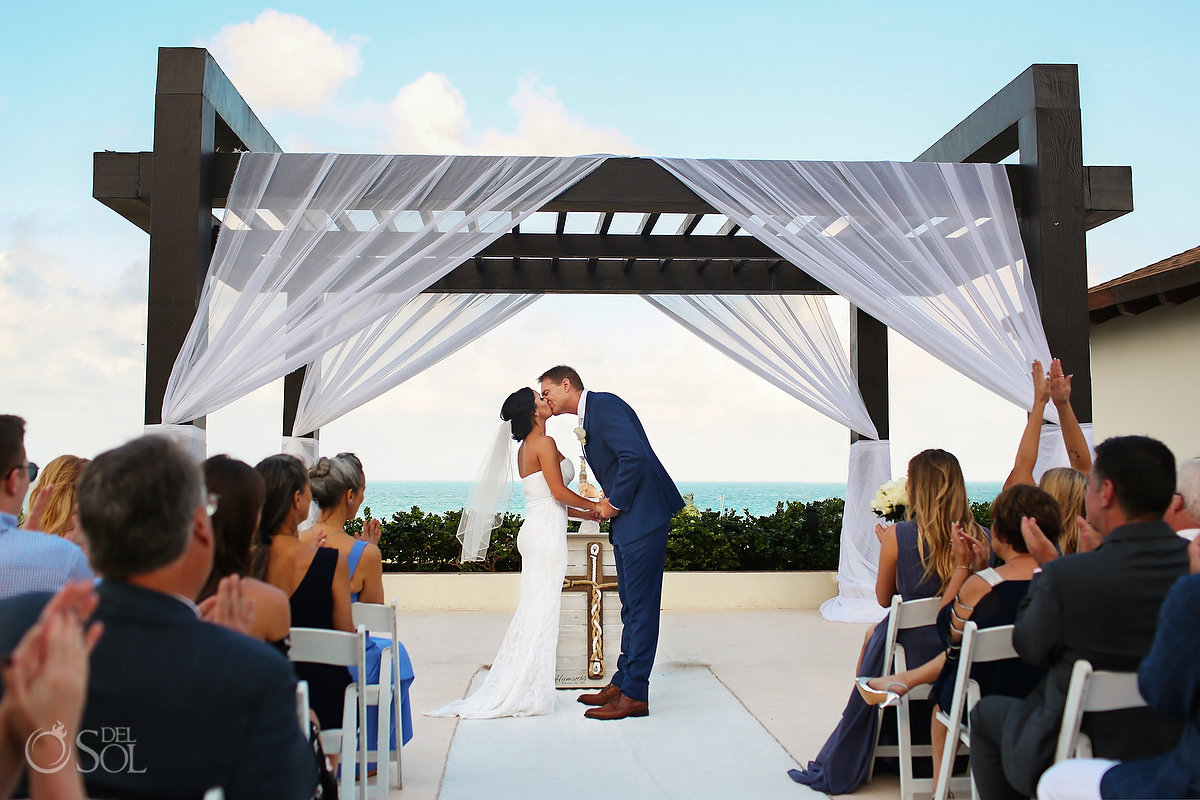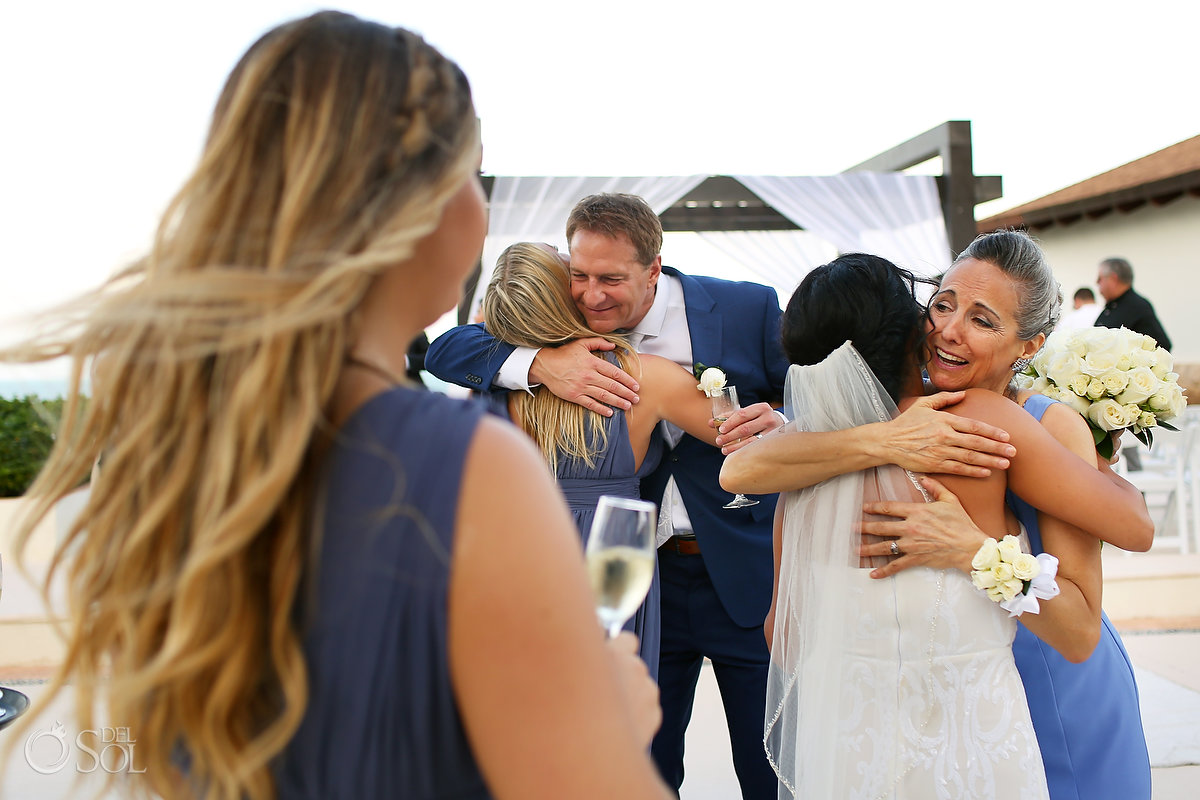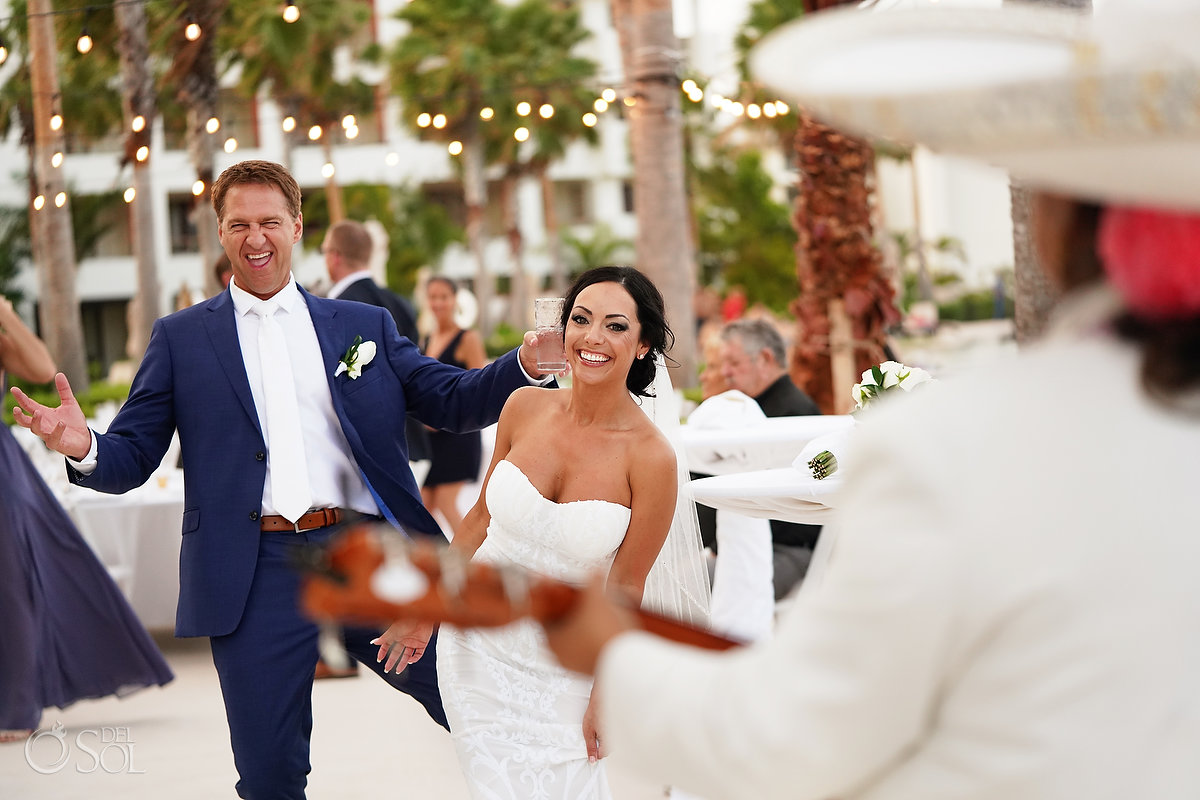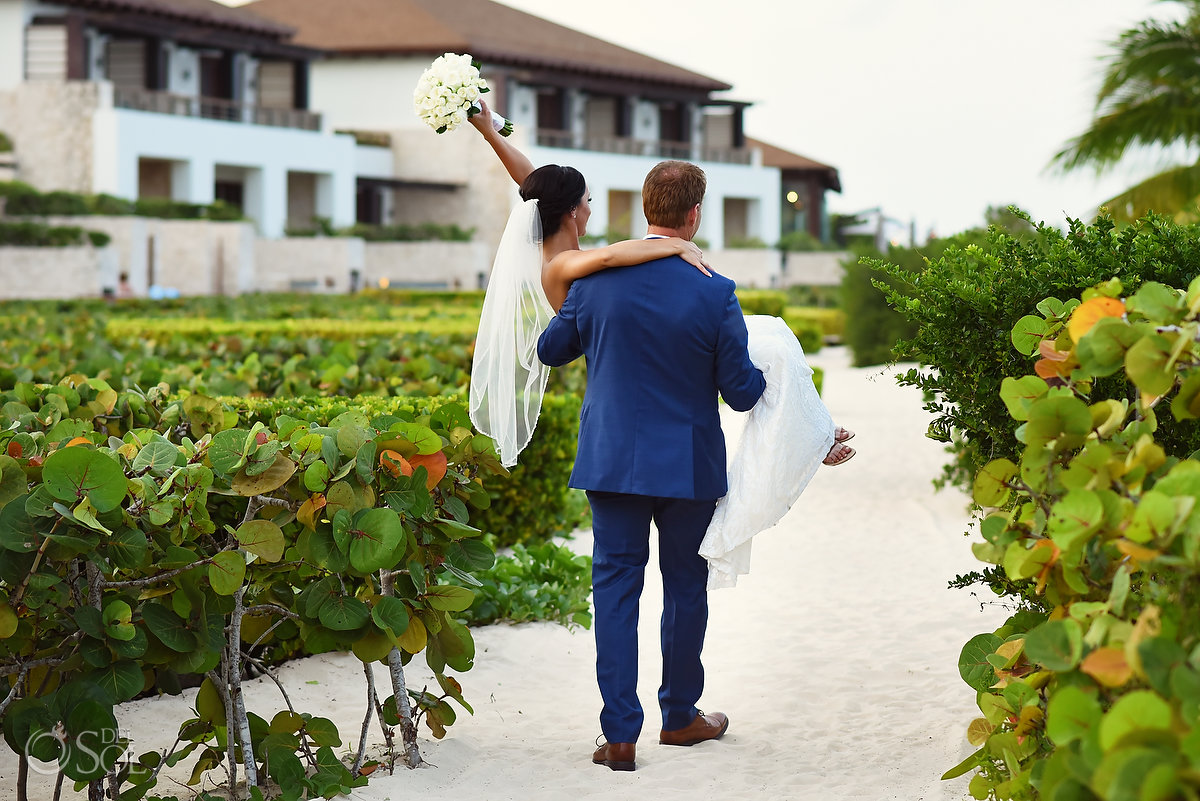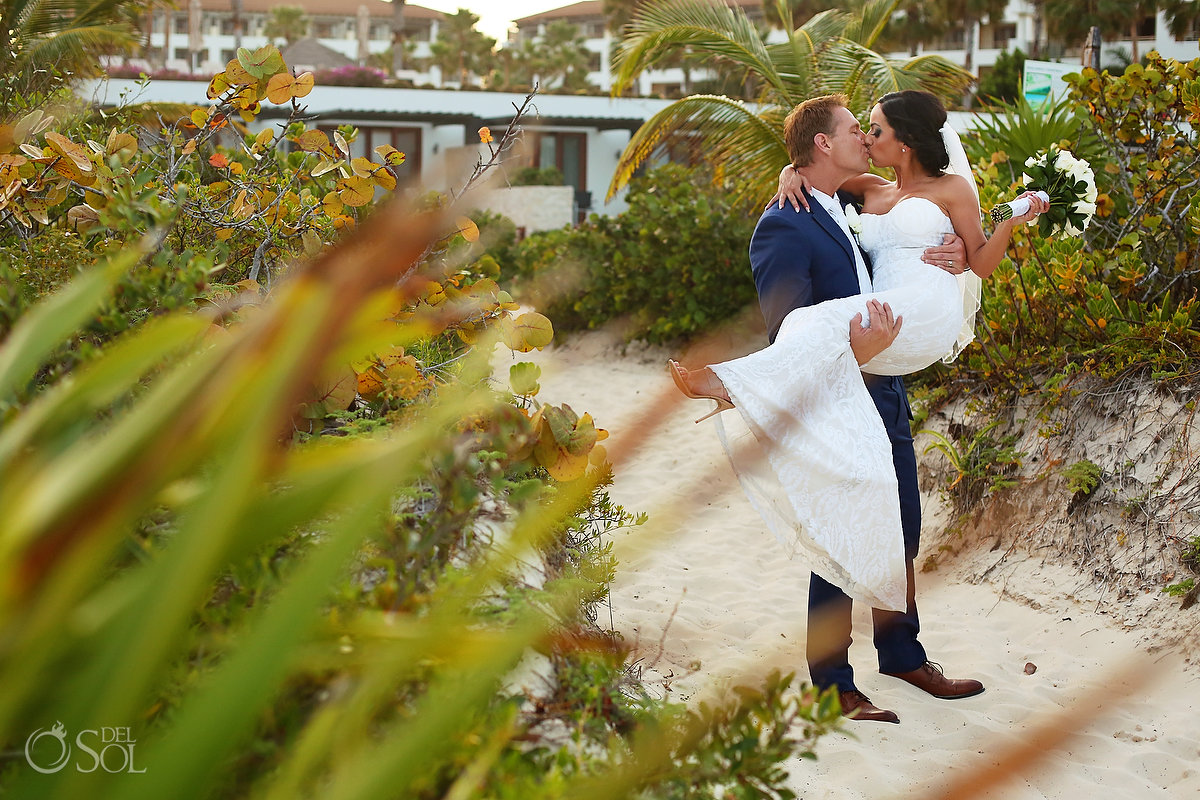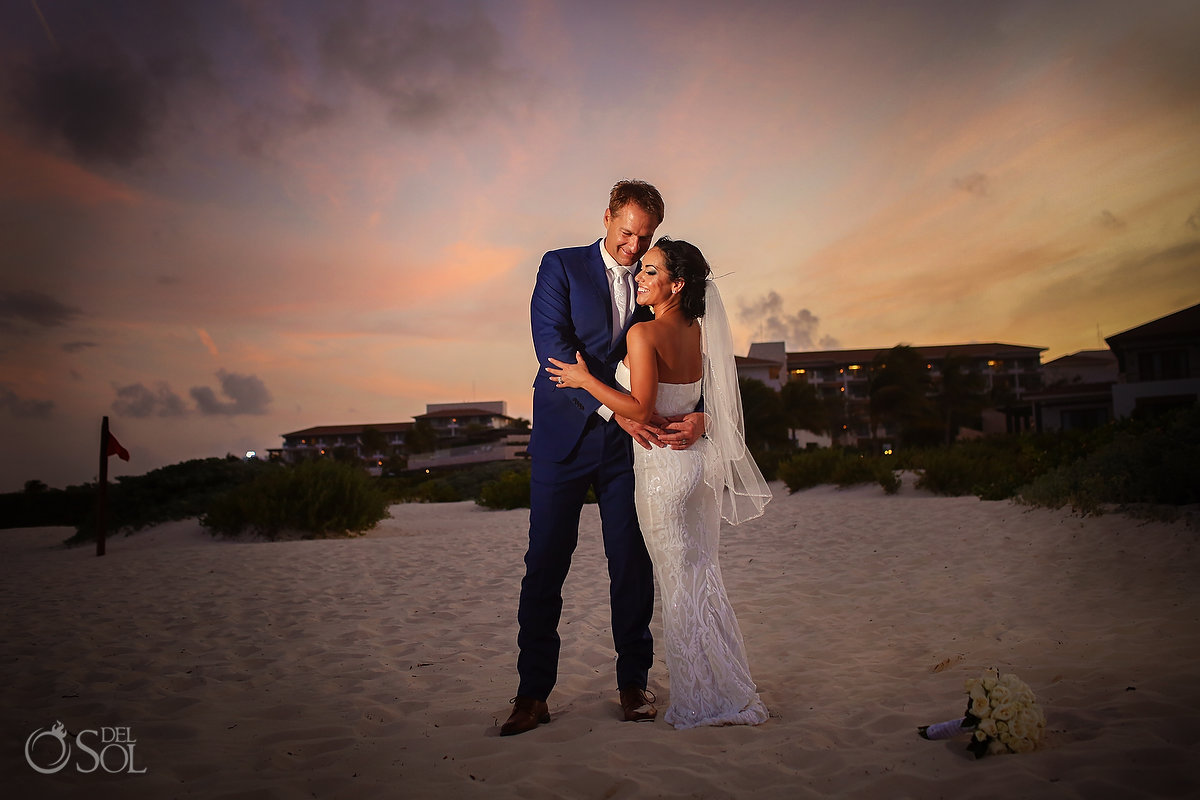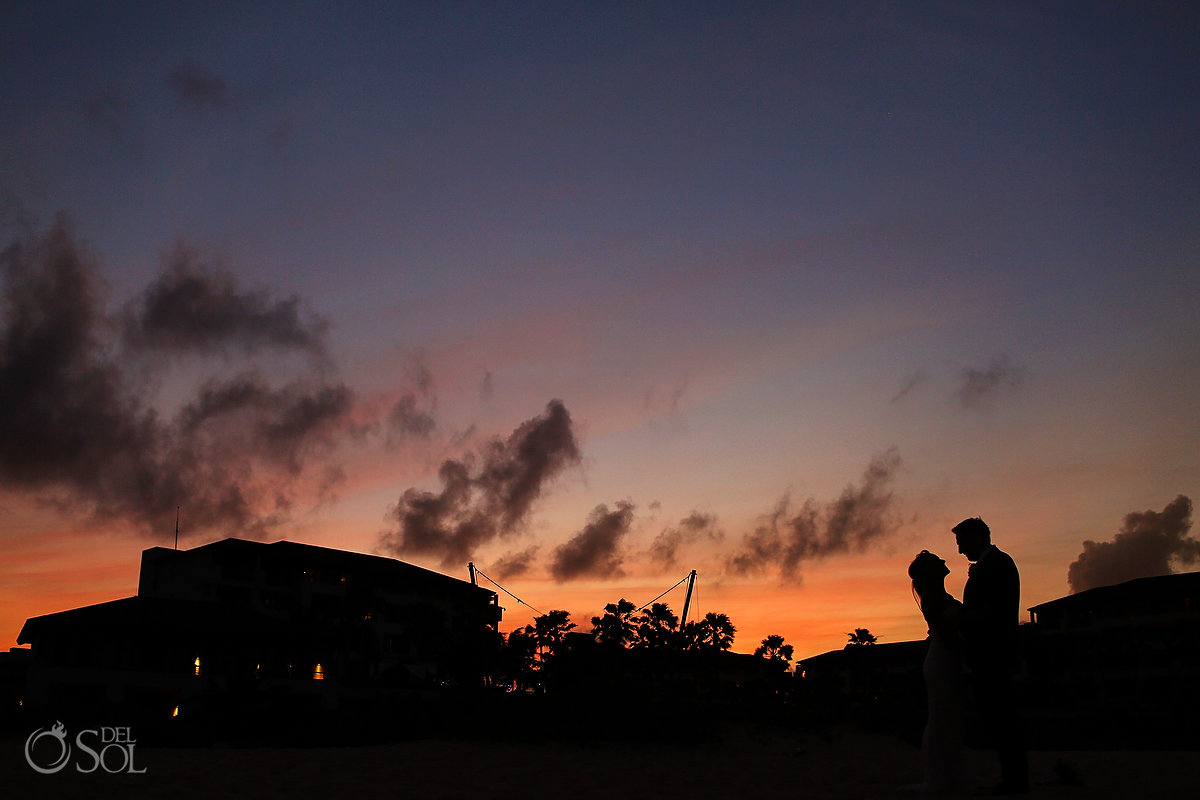 Del Sol: "How was your experience with Polly and the del Sol team?
"Our experience with the Del Sol team was AMAZING!"
"Thank you so much Polly for enhancing the experience, highlighting so many positives and making us all feel like you were part of the family!"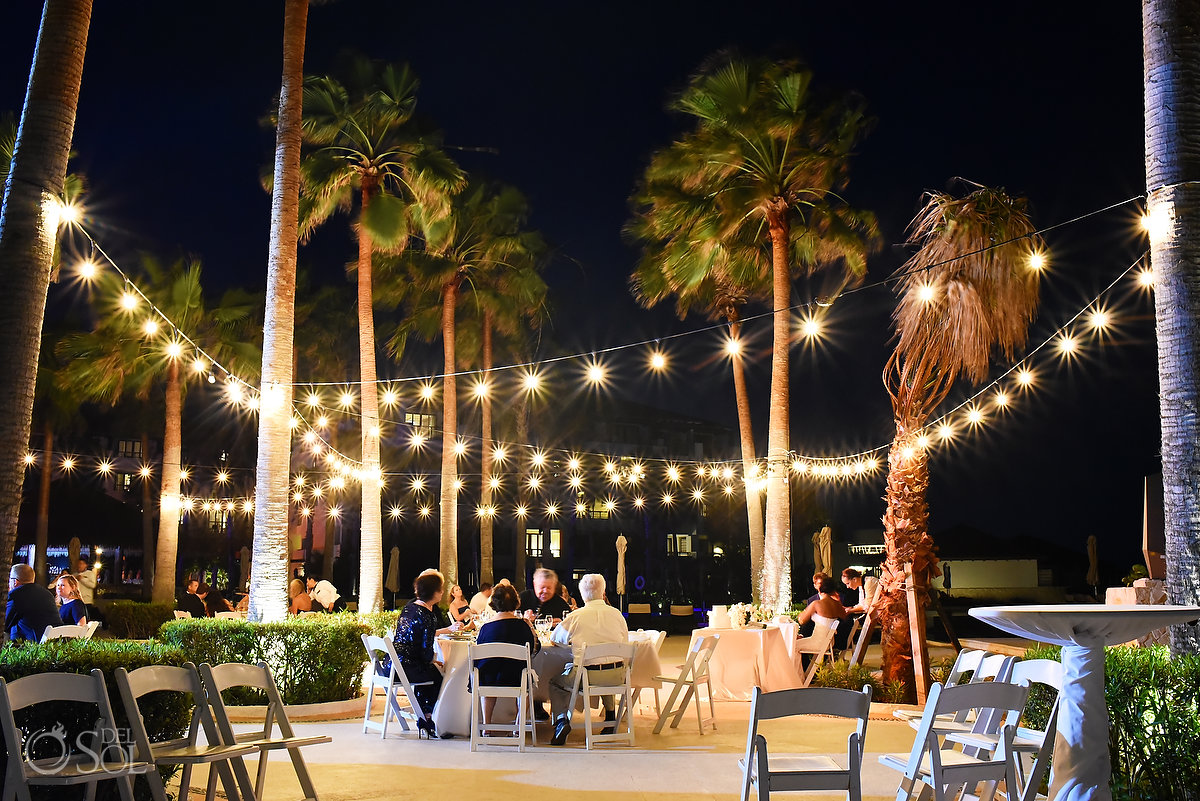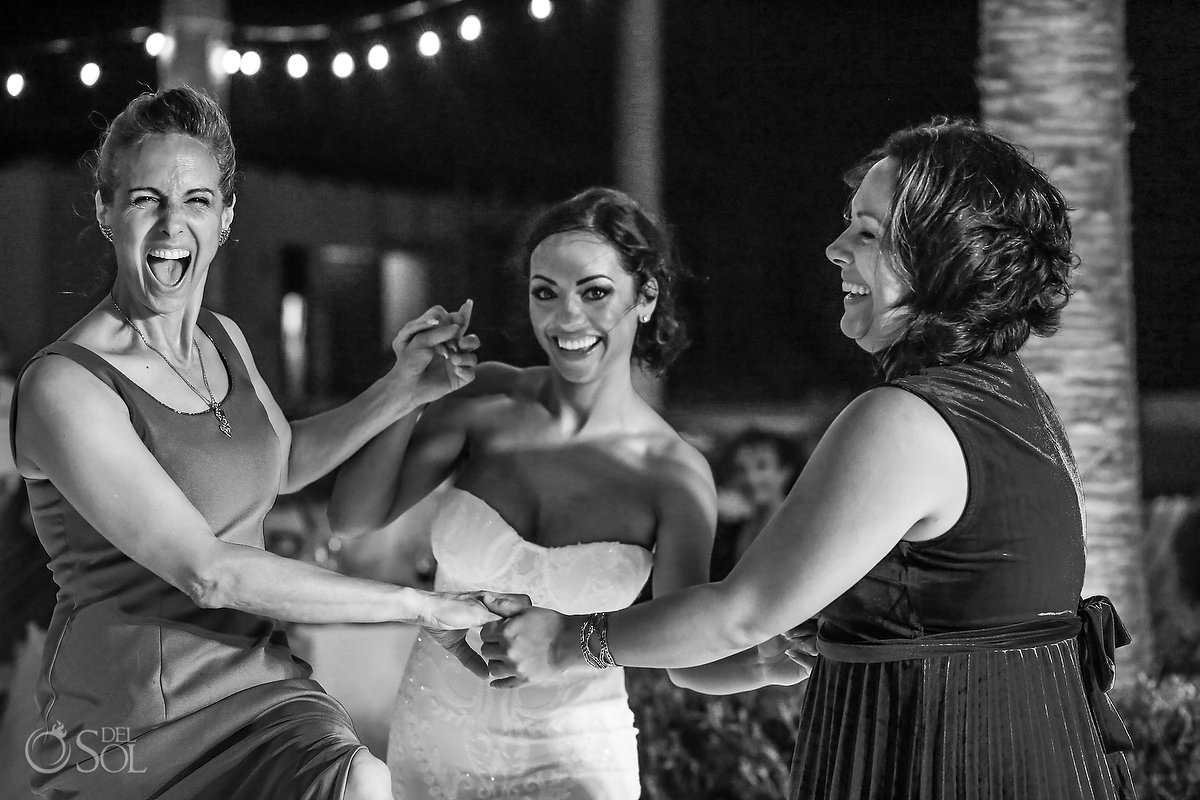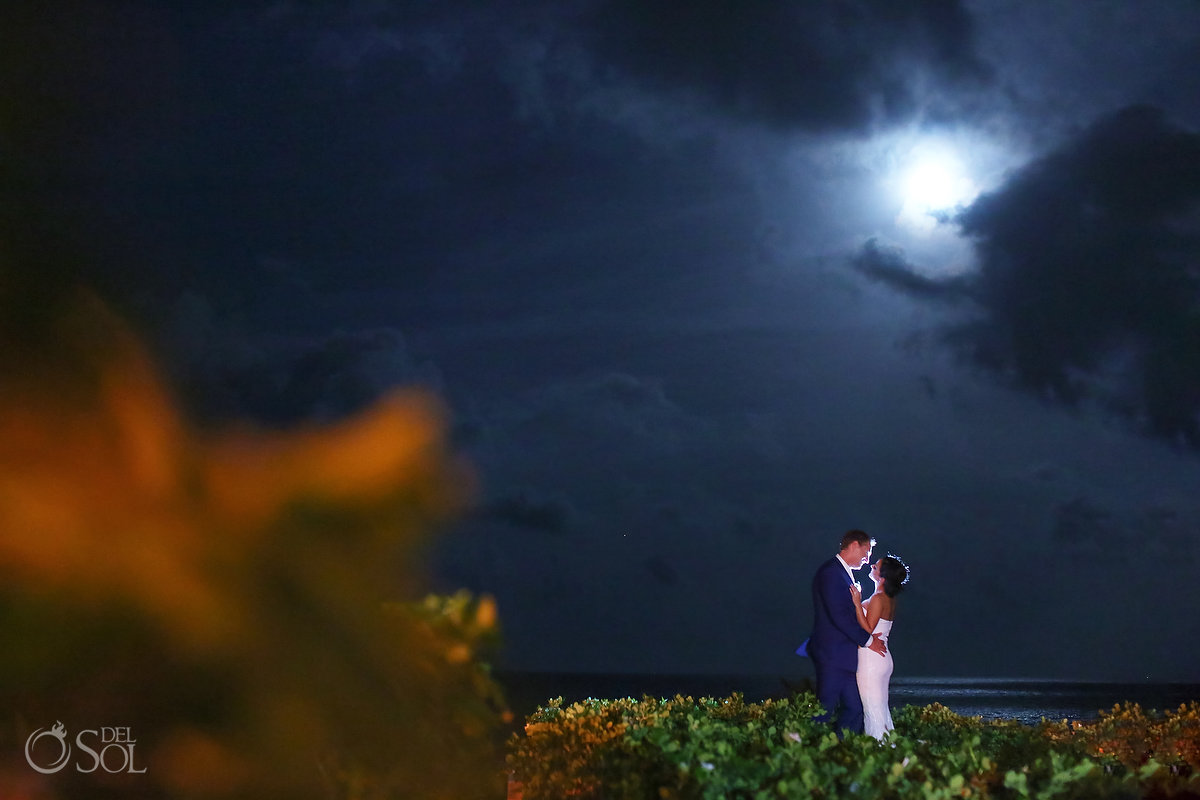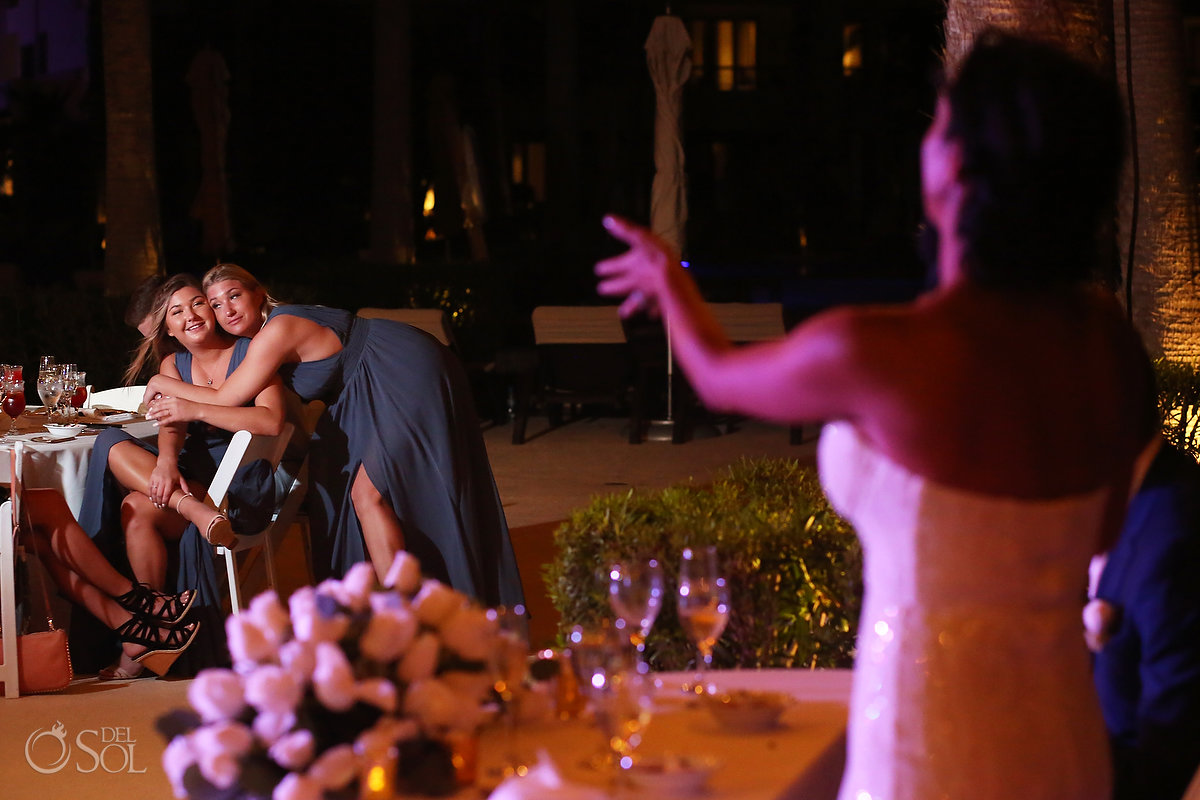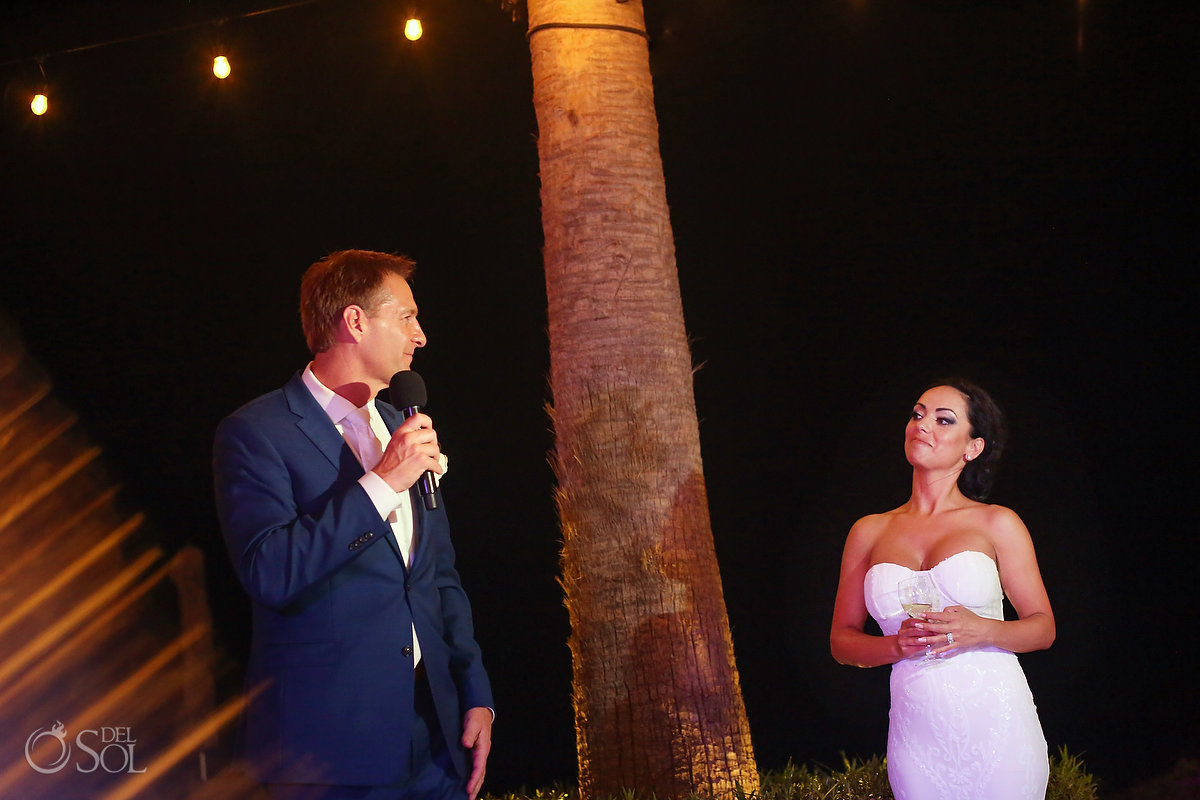 Del Sol: Lance you paid tribute to your father several times throughout the day.
"I looked up to my Dad all my life. In fact, my brother and sister always say how similar he and I are. I know how much he loved Dora and would have wanted to be there if he could."
"I know my dad is looking down upon us wishing us the best. We honored him and my mom by getting married on their anniversary.

" – Lance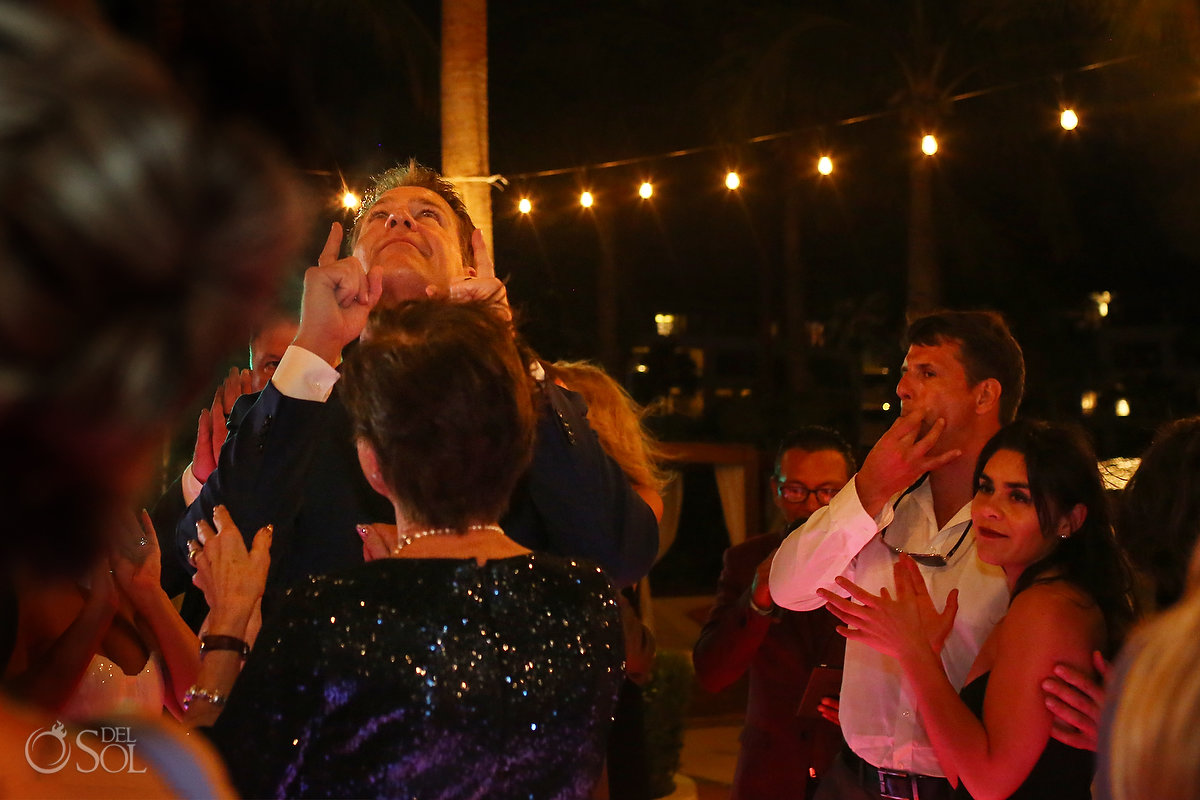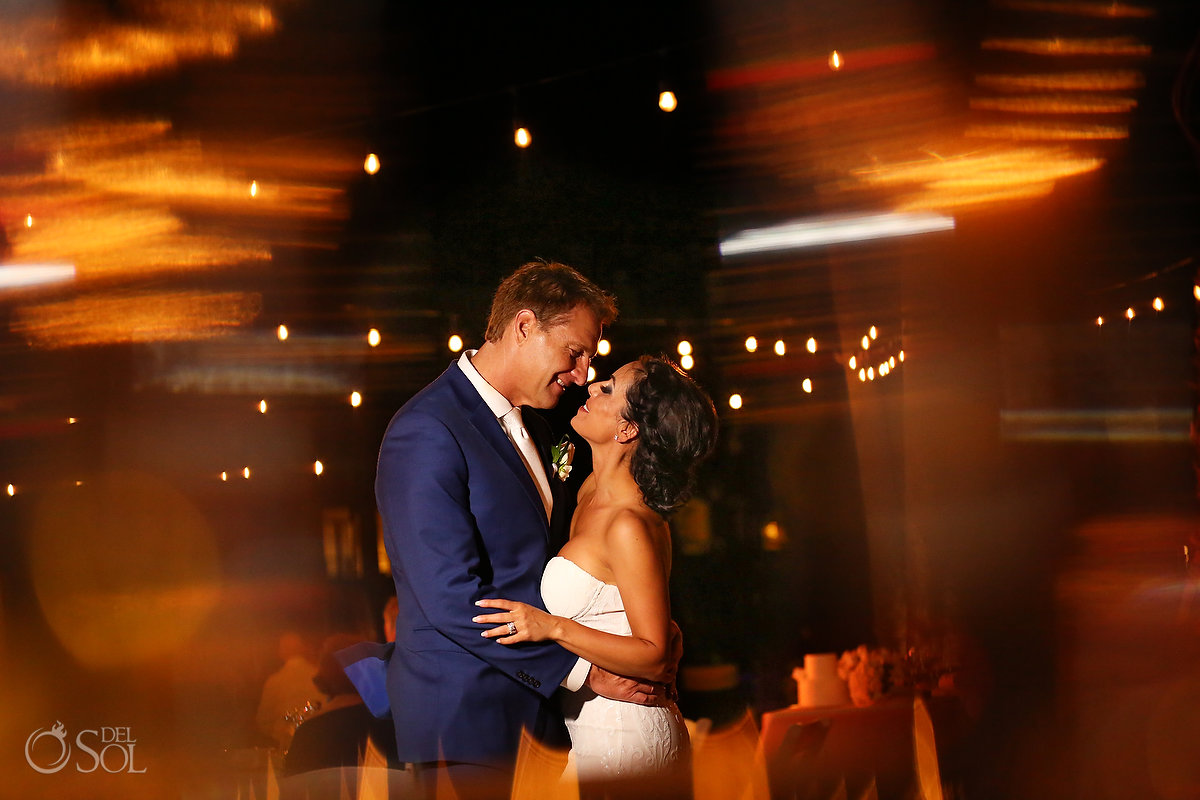 Del Sol: Dora please explain how you ended up splashing around in the pool with Lance's daughters at your wedding reception!
"I wanted to make sure to do something "out of the norm" and get as much "FUN" into the night as possible."
"I'm sure our guests thought I was crazy, (they always do), but as long as the girls were happy and stoked about it then why not?! We loved the unique experience."