Now Sapphire Wedding
Jessica + Edgar
"Most of us that were at the wedding work together or are in health care. We think it's crazy thinking going from some of the pictures just a few months ago to wearing full isolation gear in the hospital."
Every wedding we photograph is special to us. It's a huge honor that our couples trust us to document the most important moments of their lives. It's also FUN! We get to meet and celebrate with amazing and wonderful people and their families. We are allowed access really intimate moments and special relationships and are given permission to document it all.
Some weddings are especially special to us – and Jessica and Edgar's wedding certainly is one of them. We were are so grateful that they trusted us as their wedding and trash the dress photographers AND their Travel Agent! Nancy from the Del Sol Travels team took care of all Jessica and Edgar's travel needs, including recommending Now Sapphire as a wedding venue!
Jessica and Edgar's wedding was at the beginning of February (with the awesome date 2/2/20.) Since then a lot has changed – and for Jessica and Edgar, who both work in healthcare, we are eternally grateful that they could spare a moment to share a few words about their wedding experience.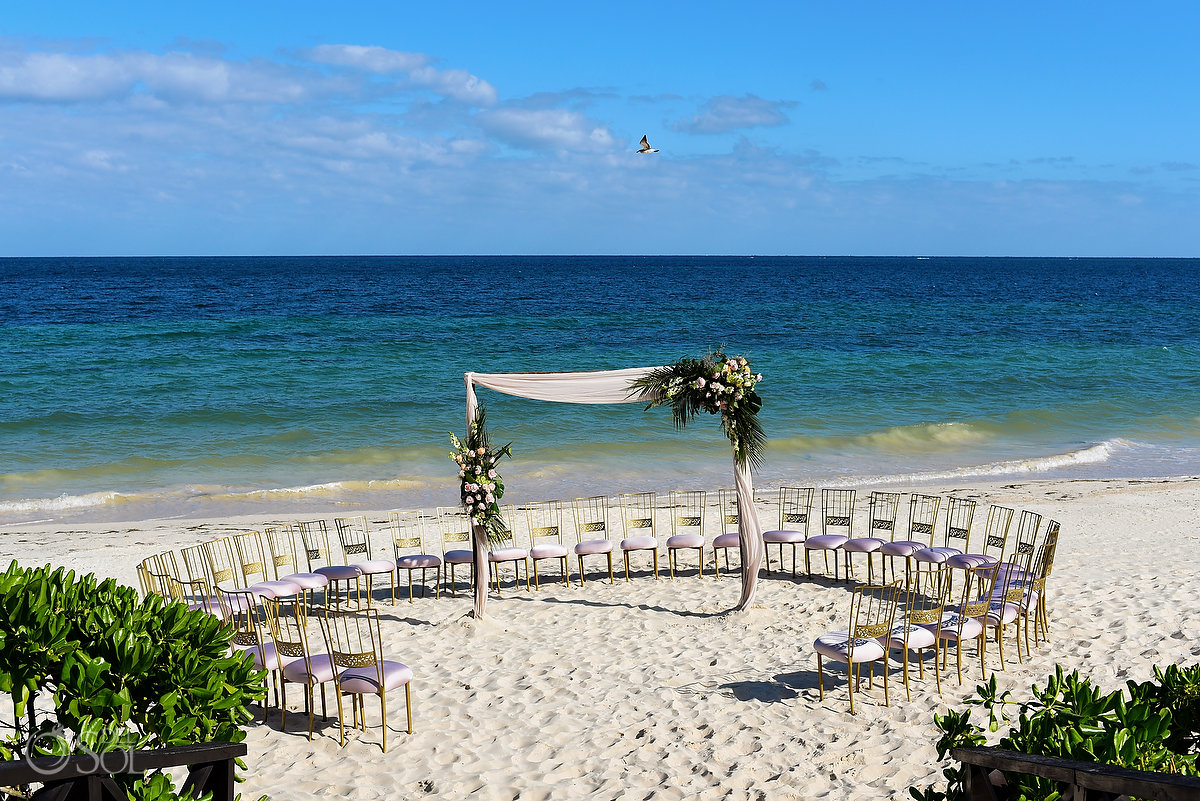 "Yes, it has been a crazy time." – Edgar
"I have been sent all over the county and in emergency internet meetings. Jessica has been also crazy with her management position. On top of that, my dad had a severe hemorrhagic stroke at the start of the mandatory quarantine or California. He eventually passed away on the 7th of April. He had a stroke last year and came out of it without any problems. He survived another year and was able to attend the wedding.
"The pictures are great. It even captured one of my most cherished moments with my dad. Thank You. Jessica and I love every bit of the pictures. You captured everything we wanted and could ever hope for."

Del Sol: We believe that the experiences we have in our lifetime make us the people we are. In these challenging times what does it mean to you to have had the opportunity to spend time celebrating your love with your loved ones at your destination wedding?
"Most of us that were at the wedding work together or are in health care. We think it's crazy thinking going from some of the pictures just a few months ago to wearing full isolation gear in the hospital."
"It got me closer to my cousins. We really didn't hang out too much because of distance. We actually planned before the quarantine lockdown to make a family BBQ a regular thing."
"The other was being able to celebrate the last days with my dad. You were able to capture such great moments with him."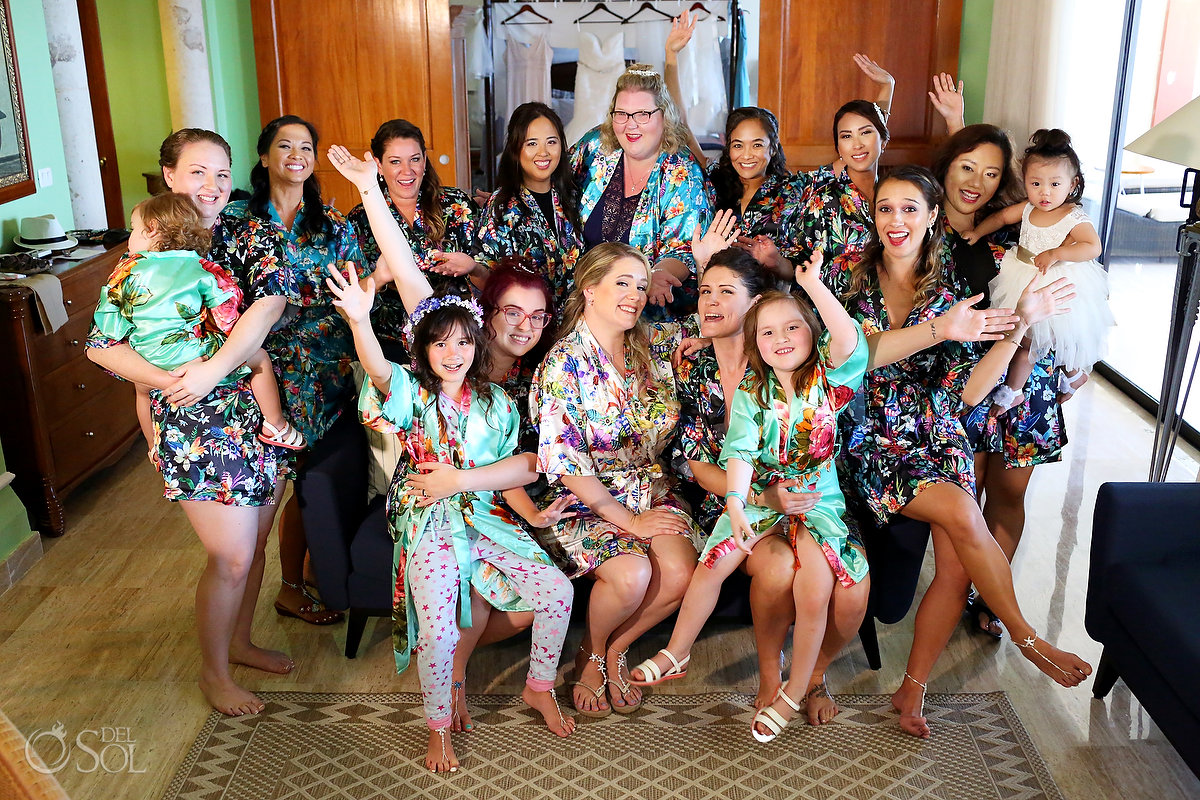 Del Sol: You had a BIG bridal party!! Explain that story once more for the record!! How was the reality of having a TON of bridesmaids and groomsmen on the day? It certainly looked like a lot of fun and a lot of love!
"Originally with a destination wedding we didn't think too many would come. We thought aside for the parents maybe Jessica's brother and sister and maybe 1 or 2 couples. So with that thought, everyone who was going was going to be in the wedding party."
"Then came more people…3 and 4 of the close friends said they could make it. Friends decided they could double it as their vacation. Then people who we thought that couldn't get time off said they were going to make it. My cousins and Jessica's aunt who we didn't think was going to be able to make it came. Then since Jessica and I both work in the same hospital and on the same unit more friends wanted to come."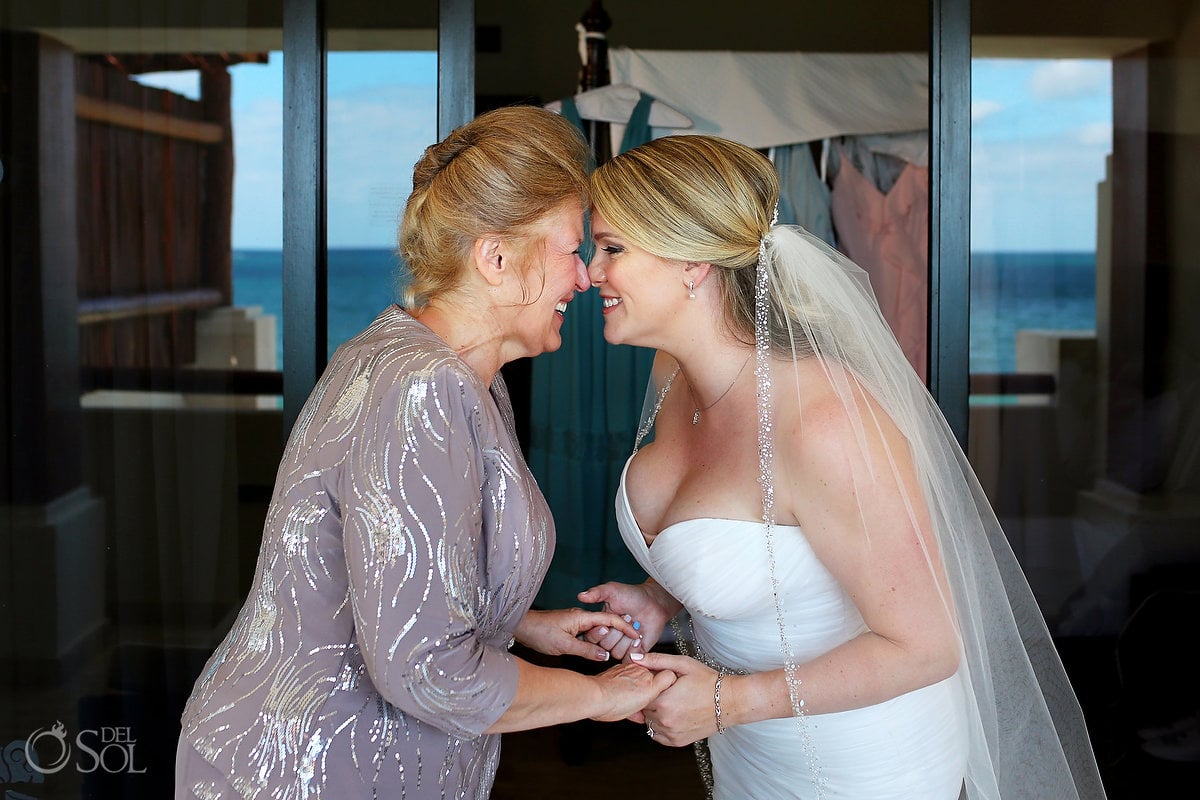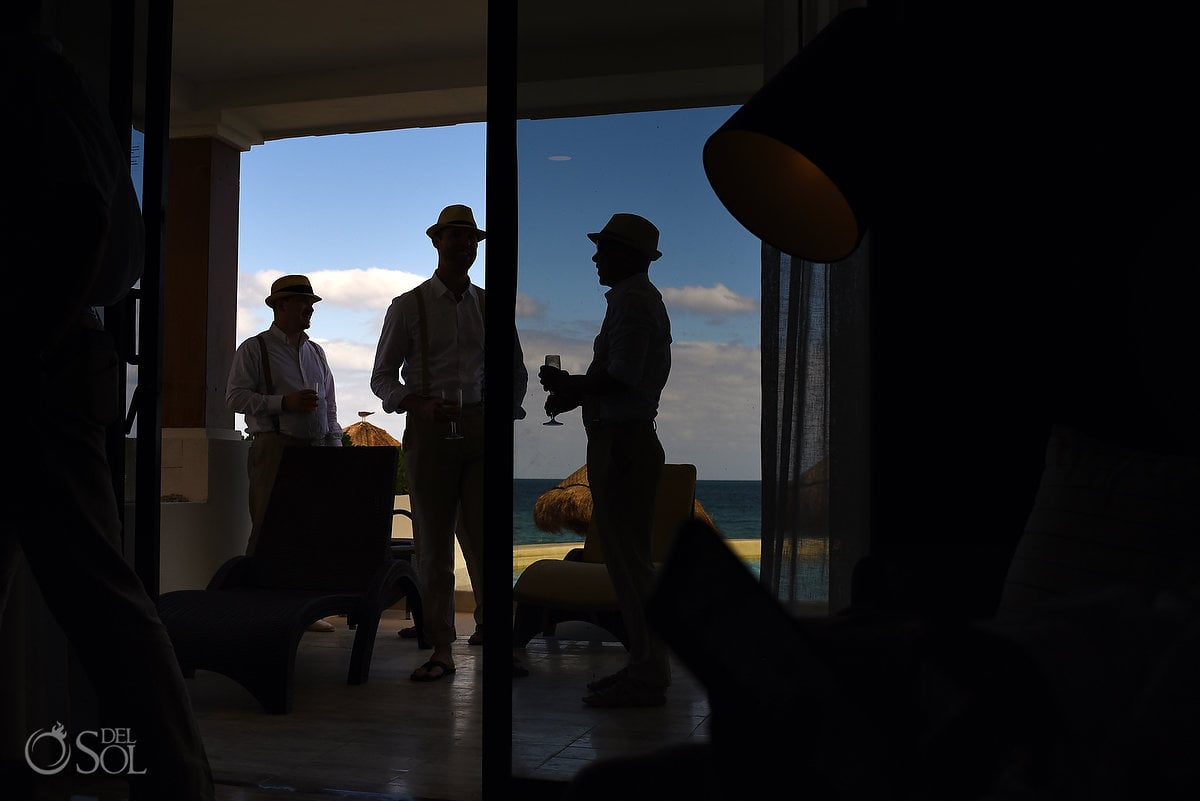 Del Sol: We were delighted that you chose to use Del Sol Photography for and our Travel Agency, Del Sol Travels! What was your first impression of a photography agency with a sister company that is a travel agency service?
"It was to our benefit that both companies worked together. Jessica was looking for a photographer who would capture the style of pictures that she had envisioned. We then went backwards for location. It was great having the travel agency also understand what we were looking for."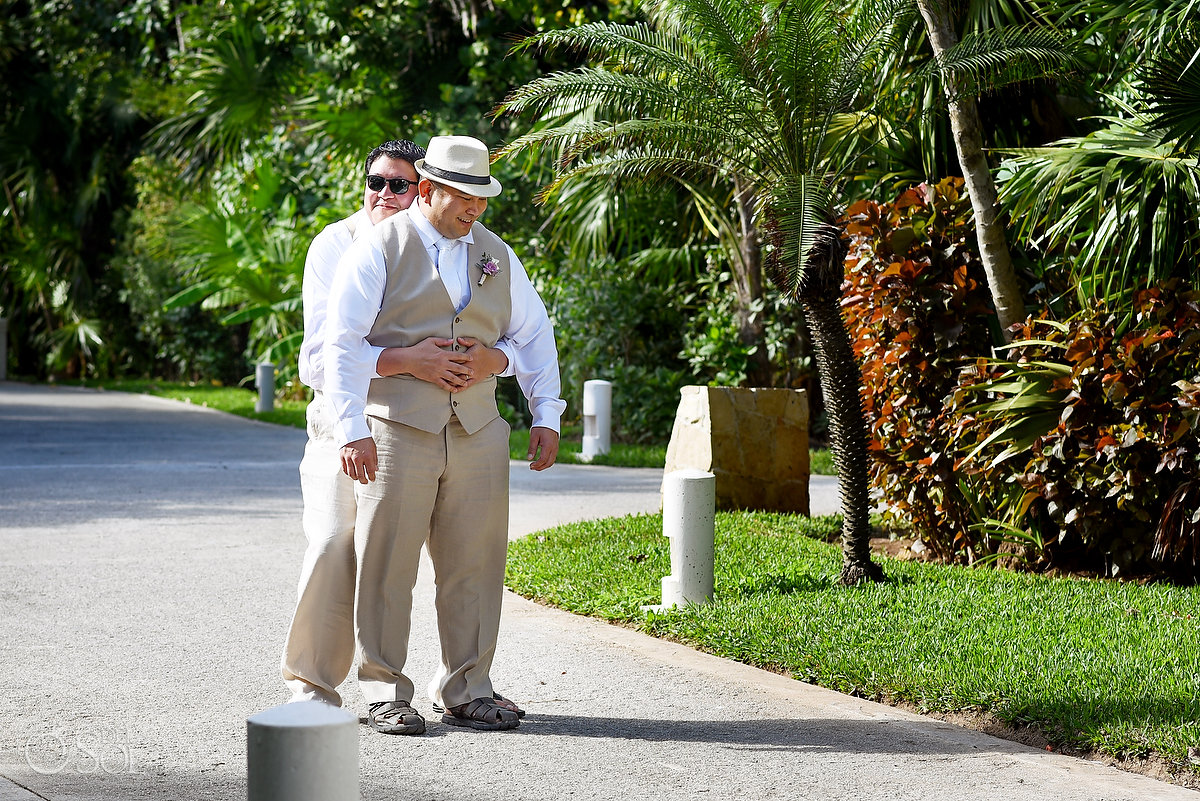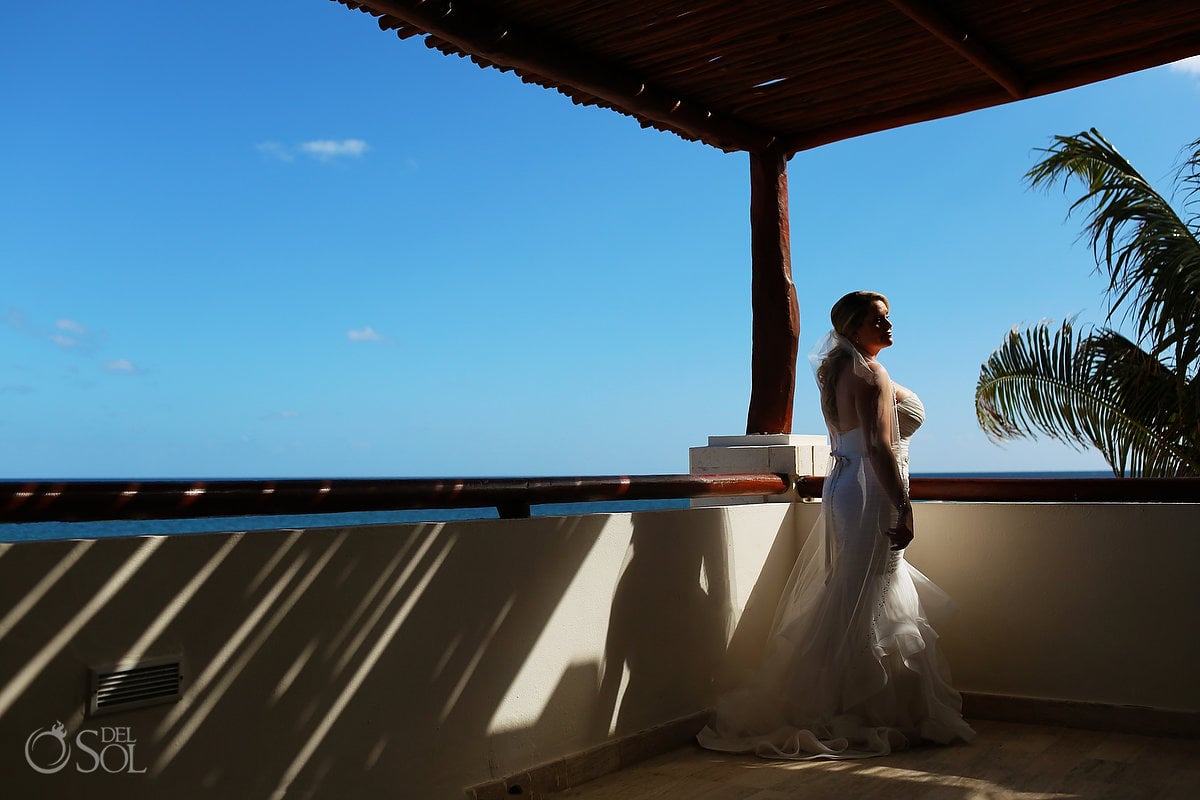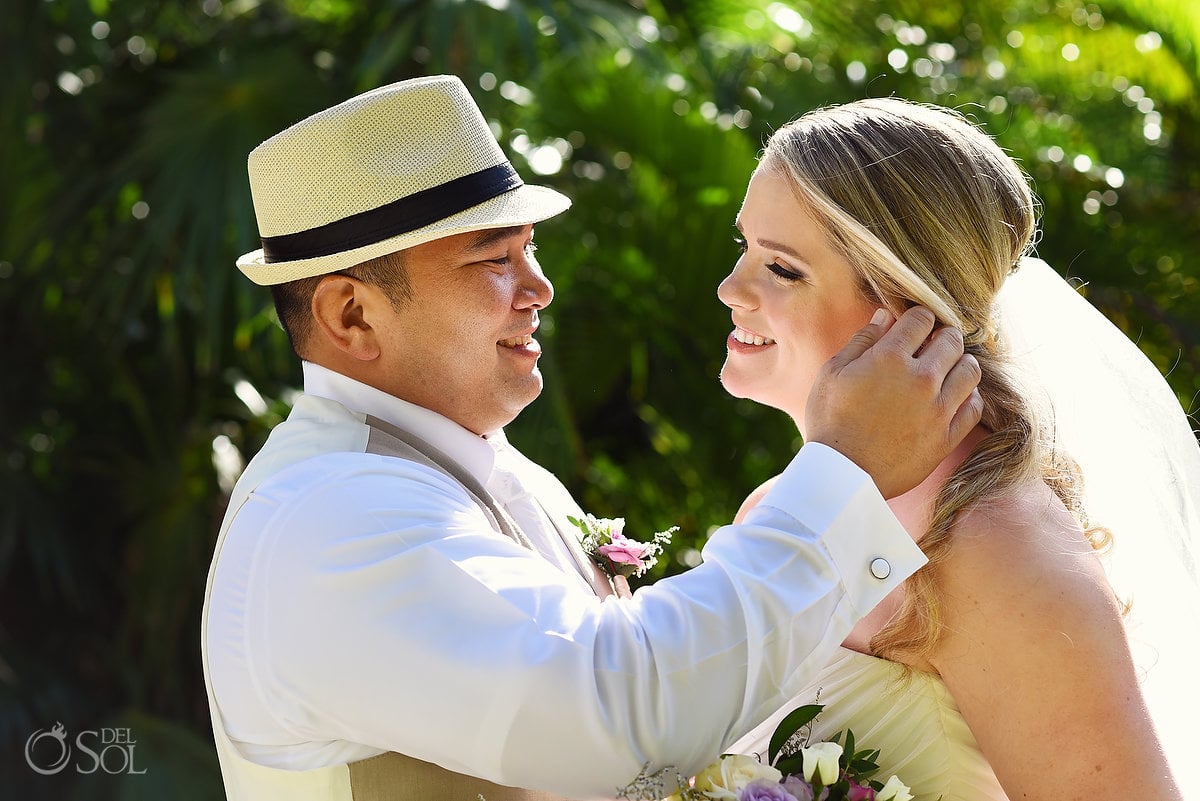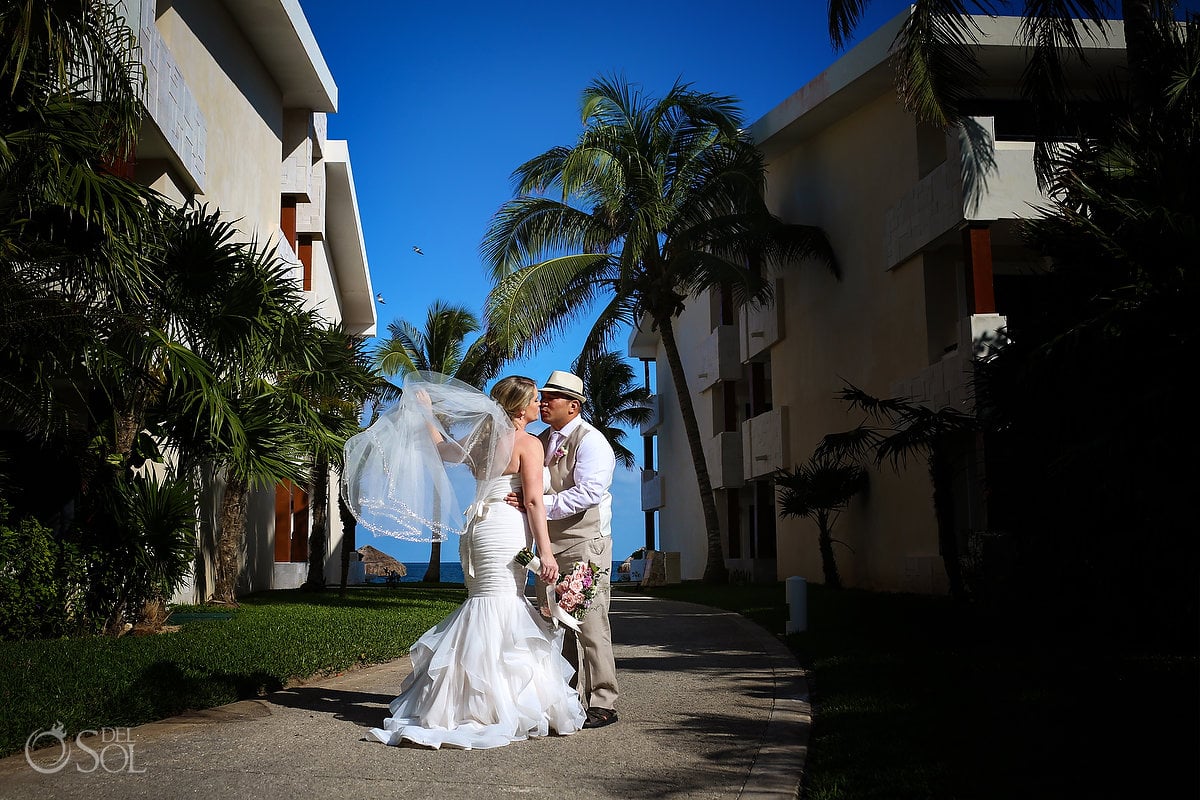 Del Sol: How was your experience with Nancy working on your Del Sol Travels Now Sapphire Wedding? Nancy has been working in the travel world for a very long time. What tip would you give other brides about decisions with planning a destination wedding?
"It's a definite easy choice to recommend Nancy and Polly. Del Sol Photography and Del Sol Travels really helped us make a great decision on locations."
"We toured the sister resort during a timeshare presentation. We both agreed that the location that we had was perfect. Nancy definitely knew what we were looking for."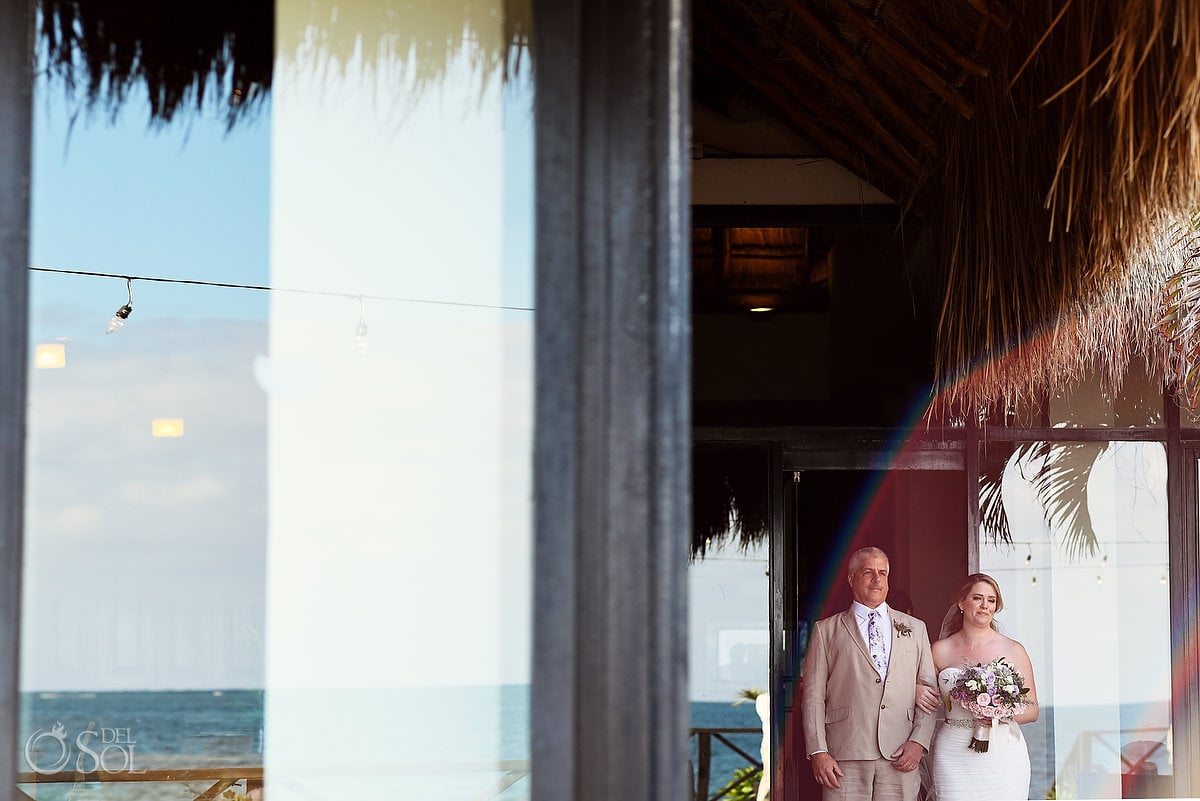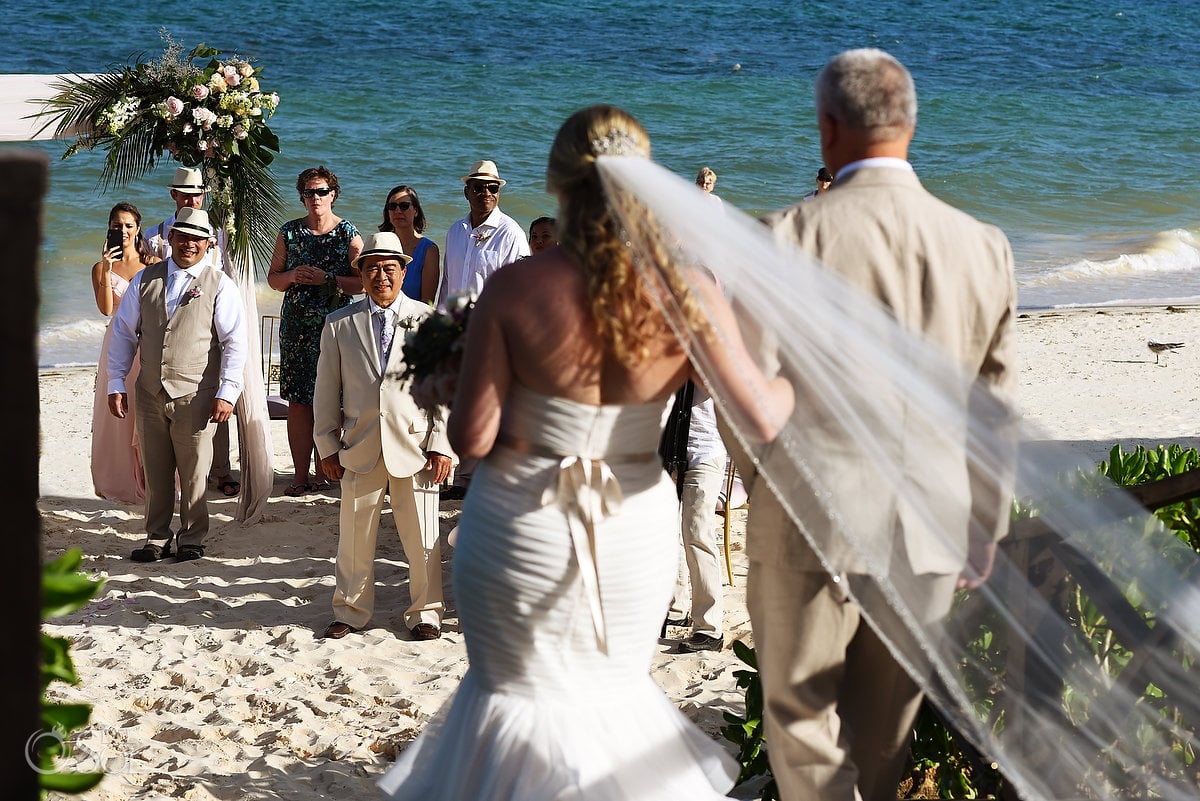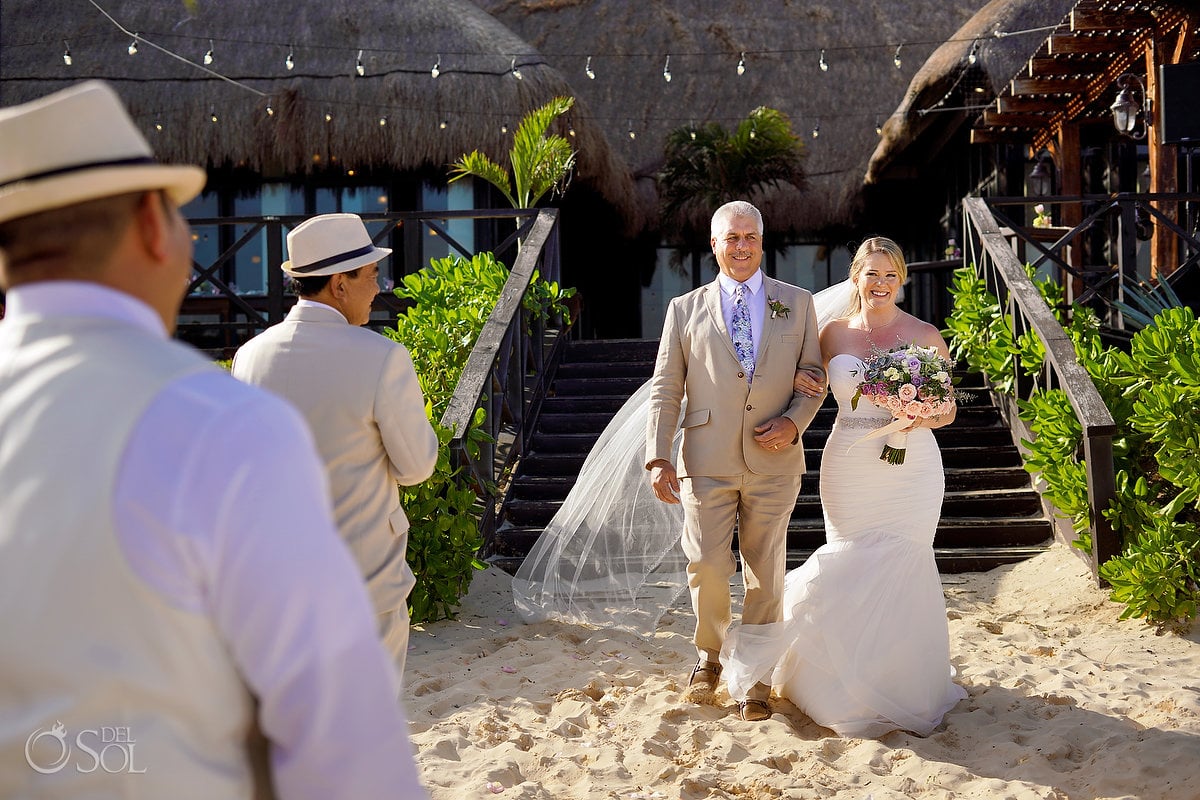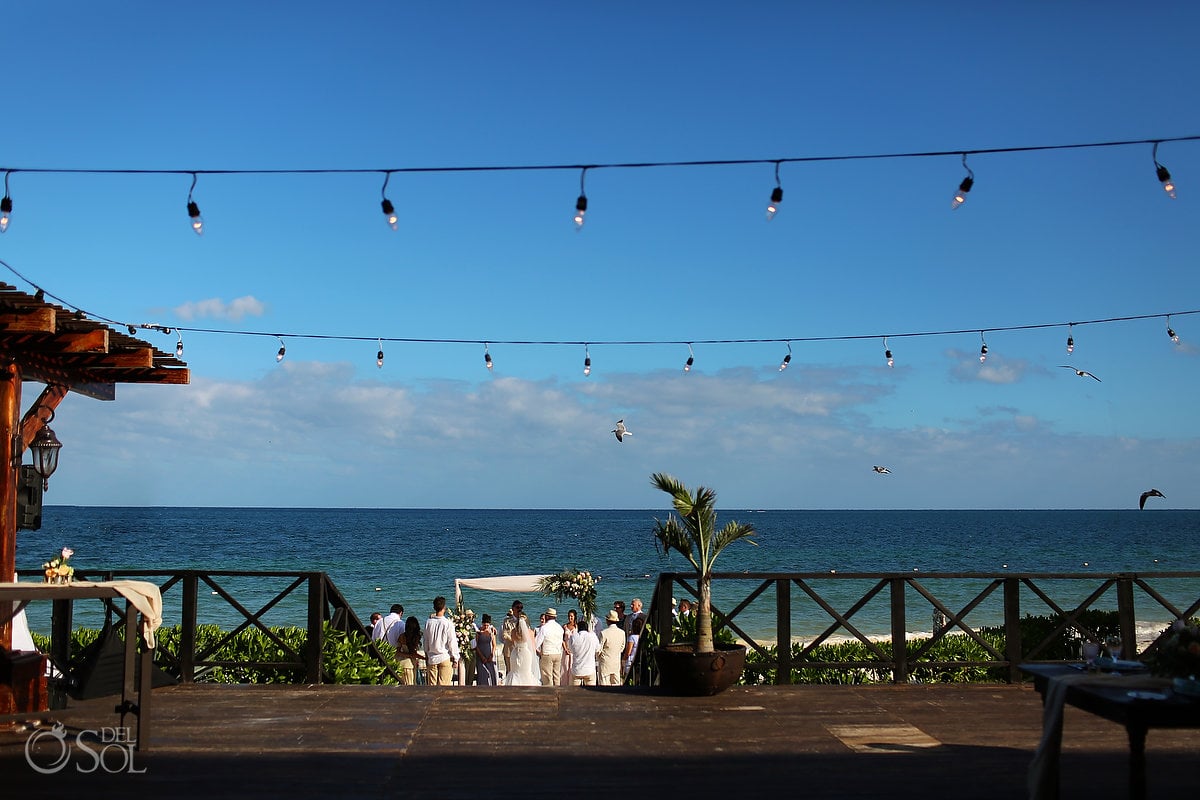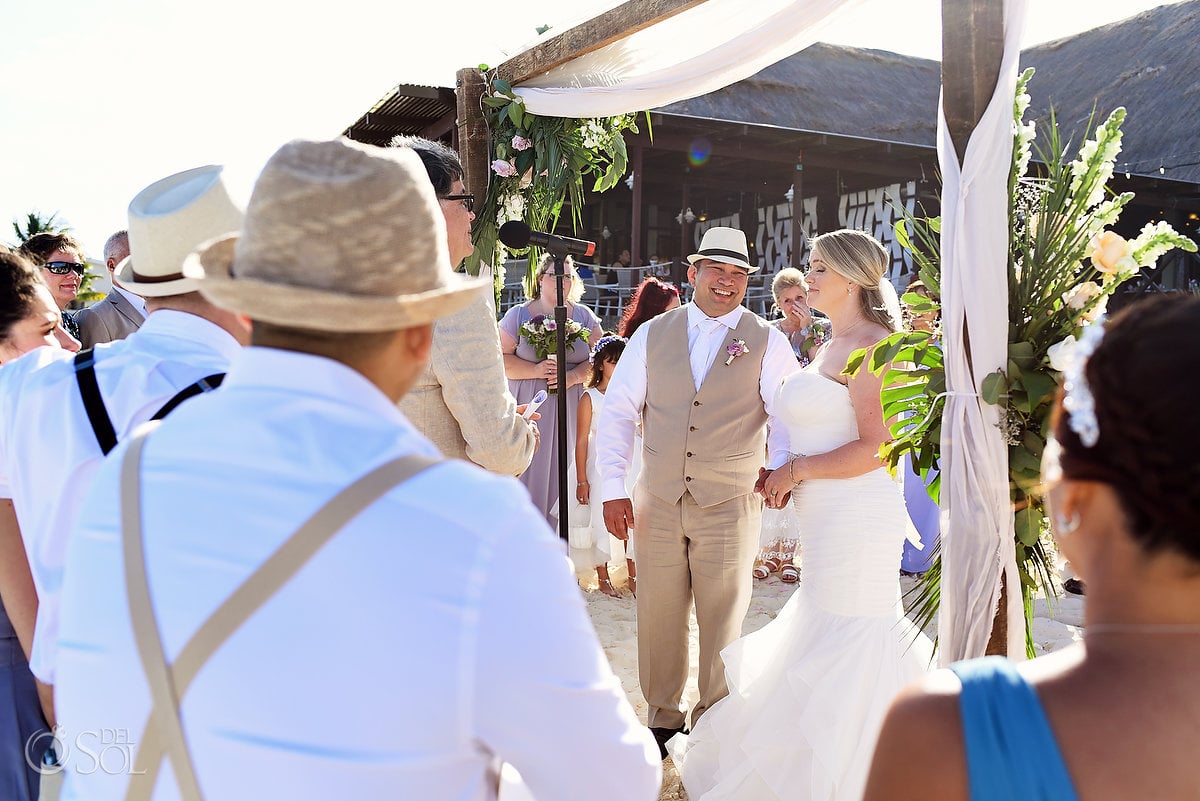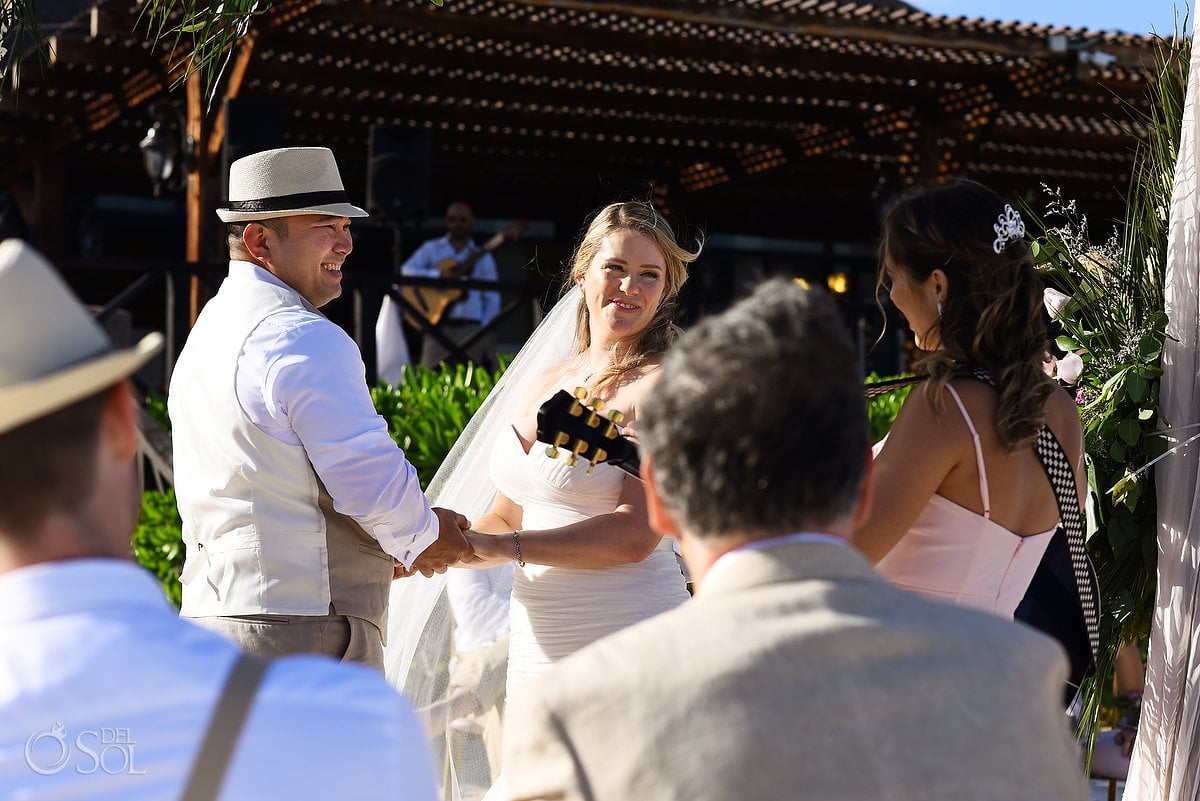 Del Sol: Along similar lines we often talk about finding perfection in imperfection. We LOVE the chaotic formal photos, people falling off their chairs, random hotel guests feeding seagulls on the beach – anything you'd like to say about that?
"It was great. All the fun chaotic things made the wedding perfect."
"The moment that Jose fell off his chair was great and funny. The times that Genie (Jessica's niece) was stuffing her face with cake. The hotel guest that threw the seagulls food made some great pictures. All the reception pictures showed how fun we actually had."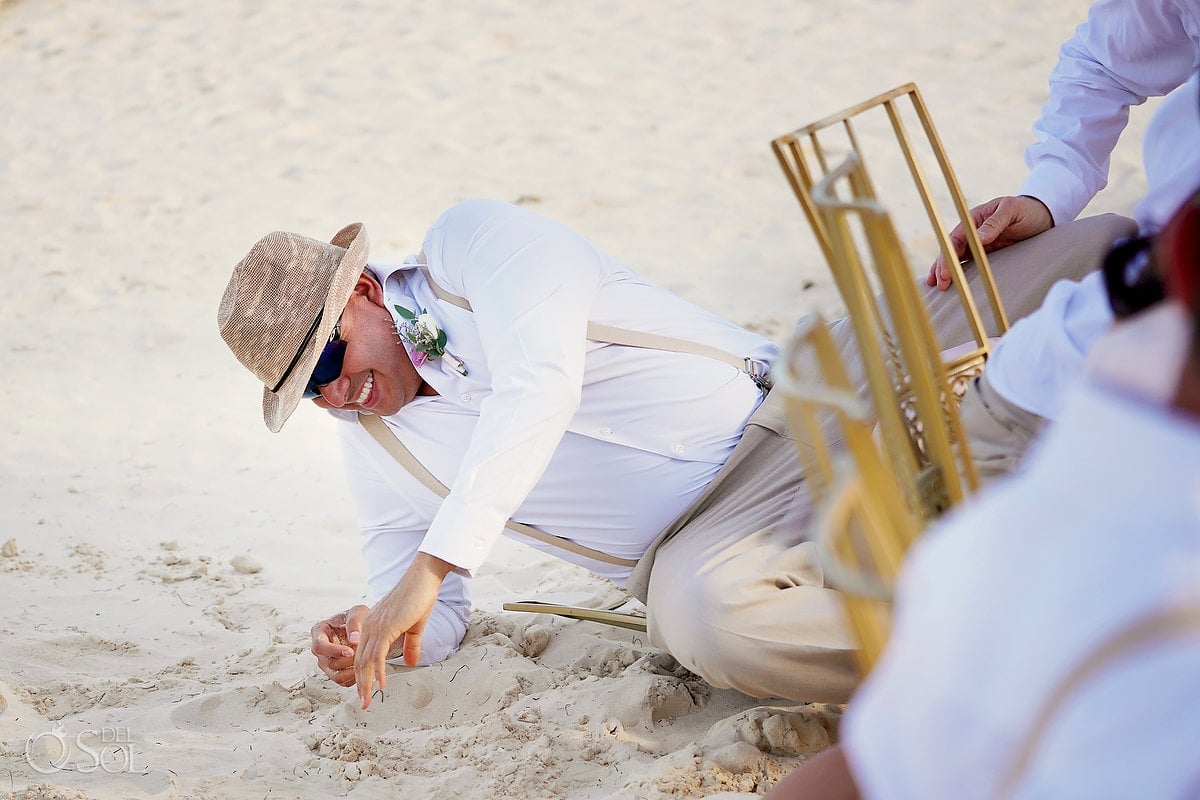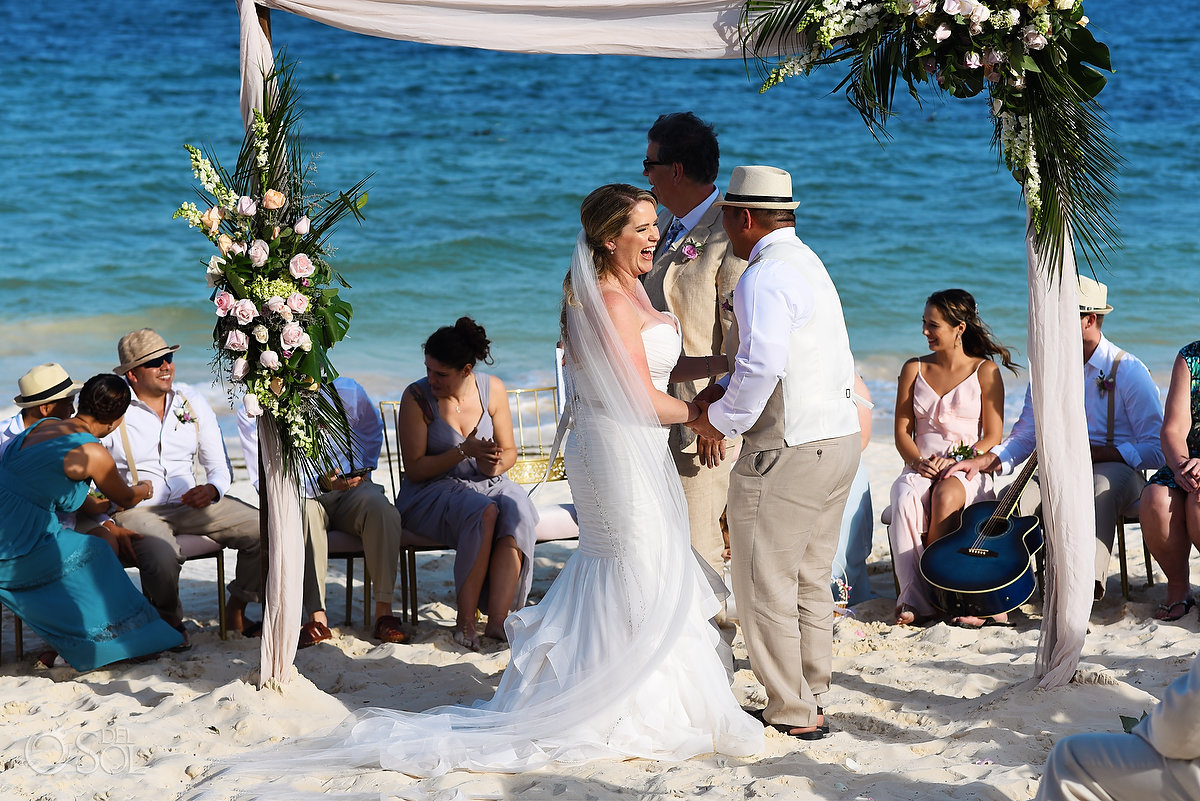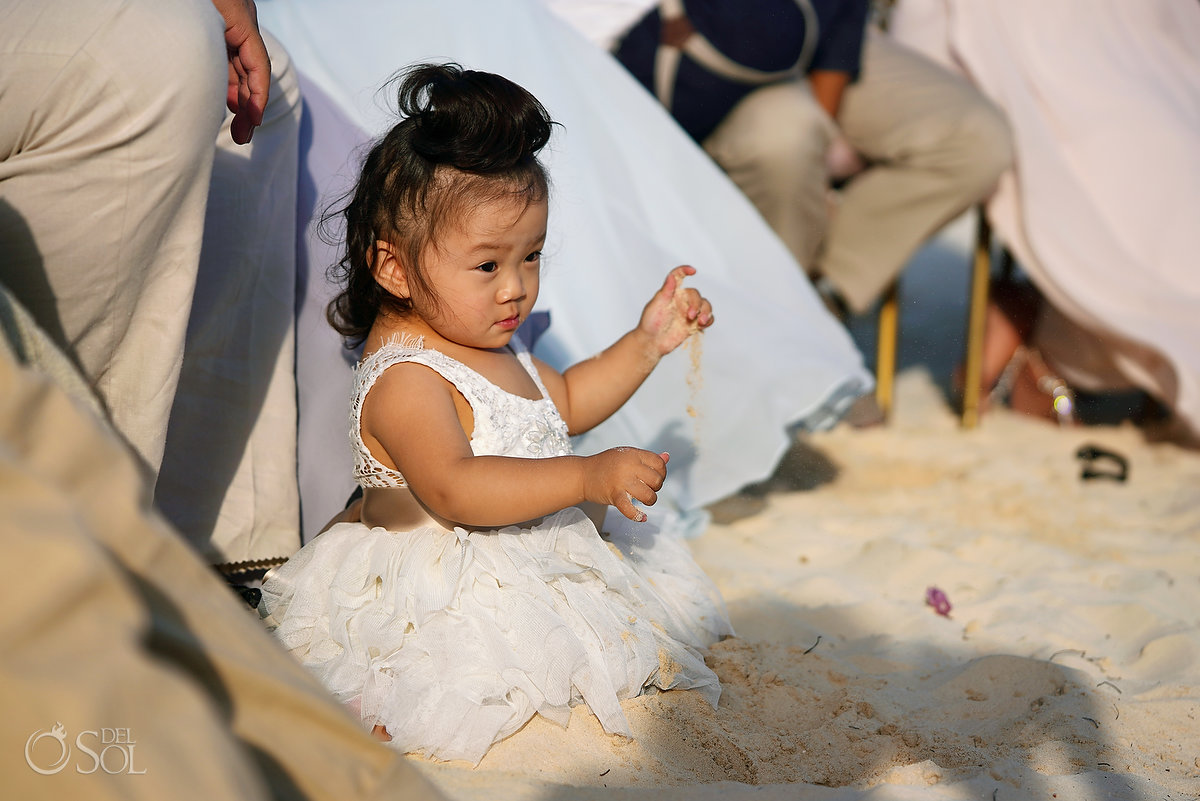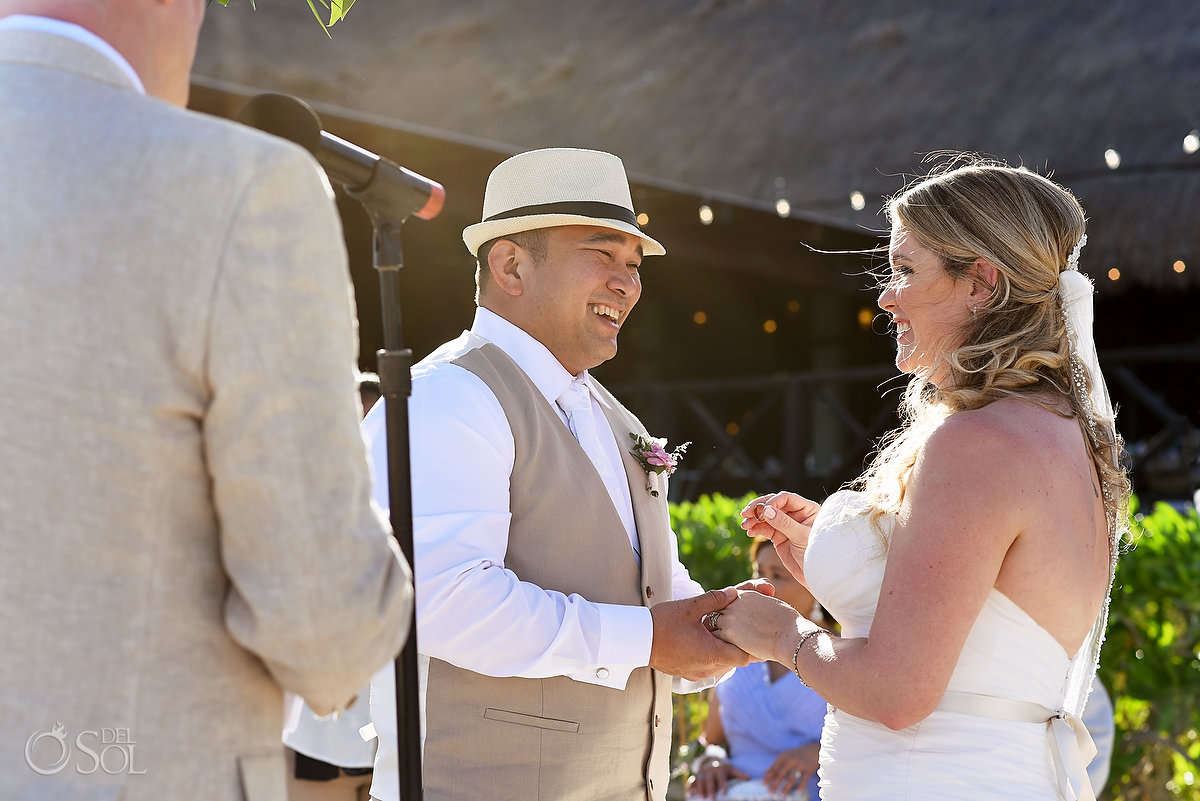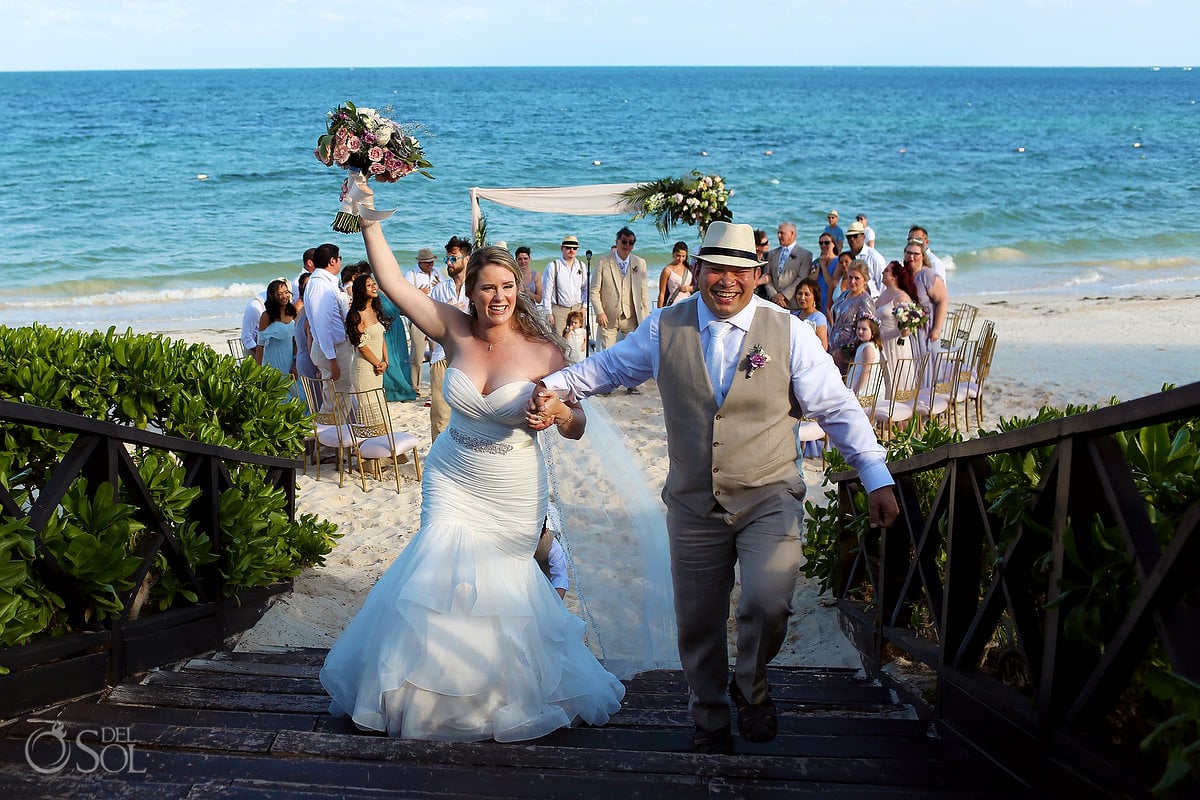 Del Sol: How was your experience with the del Sol team?
"The Del Sol Team were more than we expected. Polly and Nancy really helped make and capture what we wanted from our wedding. The venue was exactly what we wanted.
"Nancy was great at helping us and our friends with their trip planning. Polly and her team were perfect both days. They were able to capture the moment and feelings of what we wanted."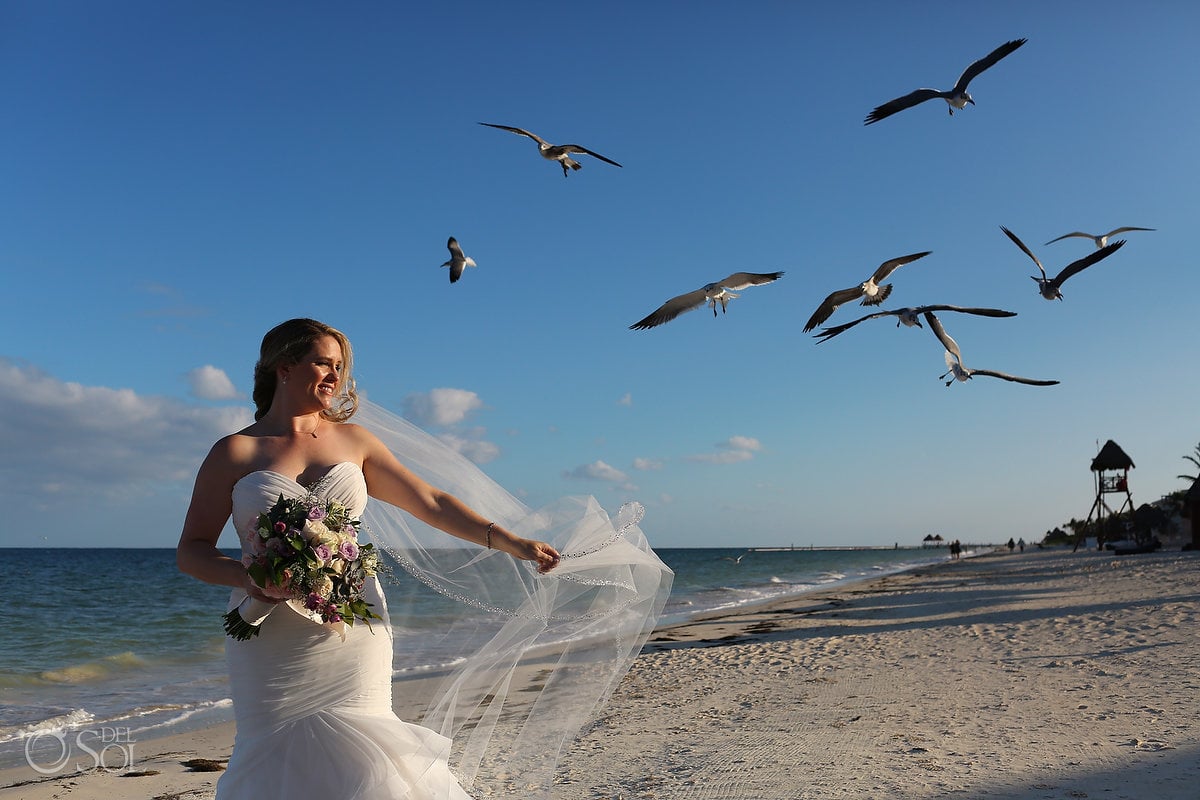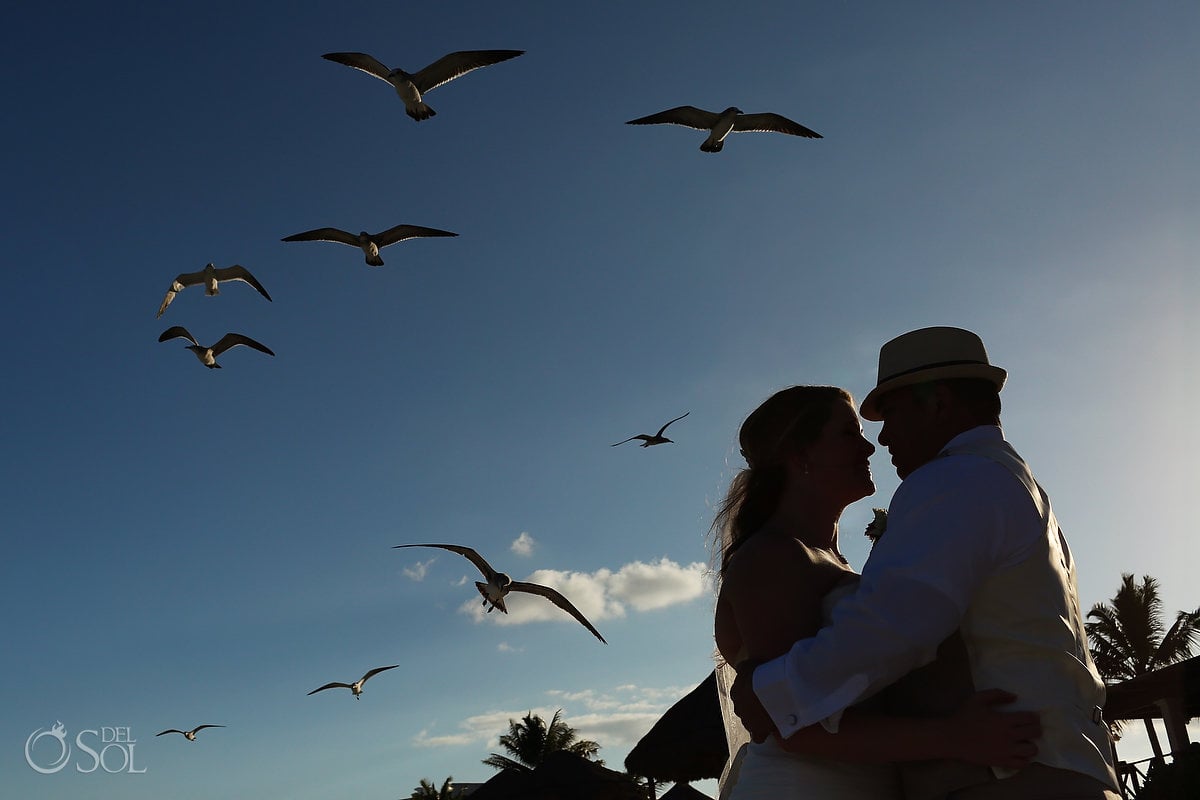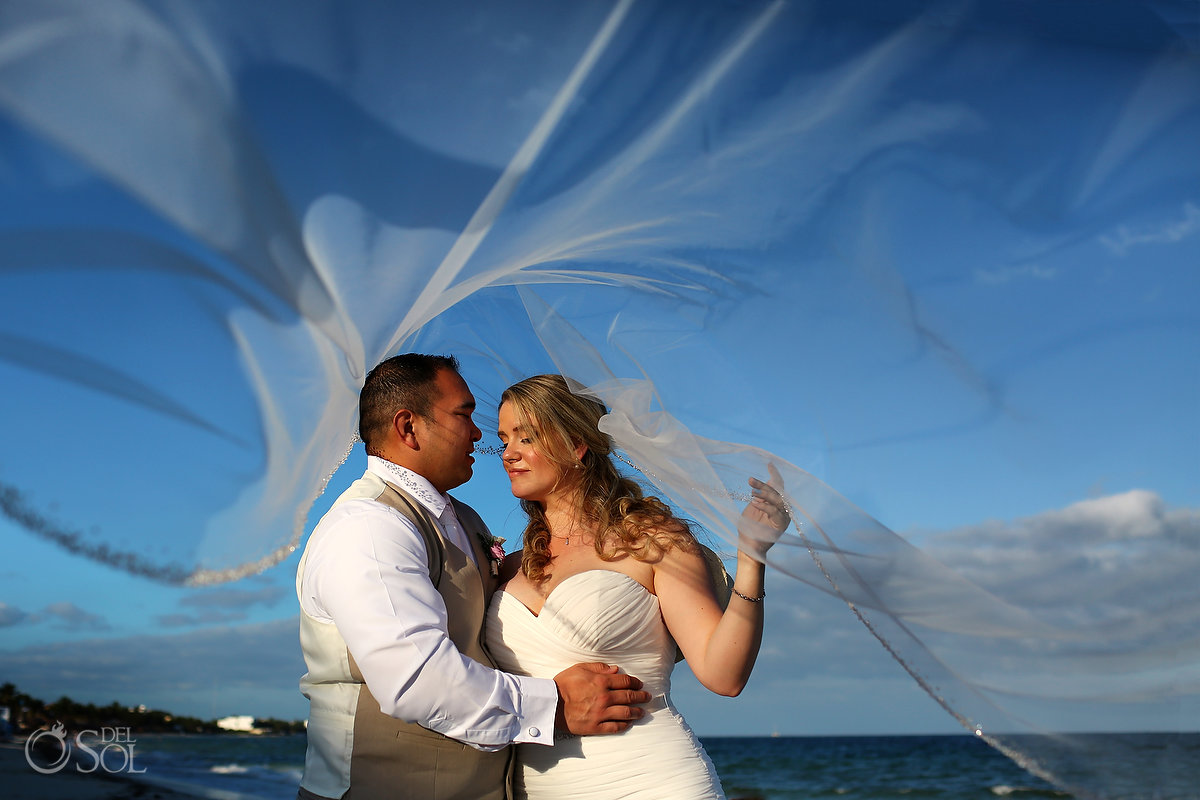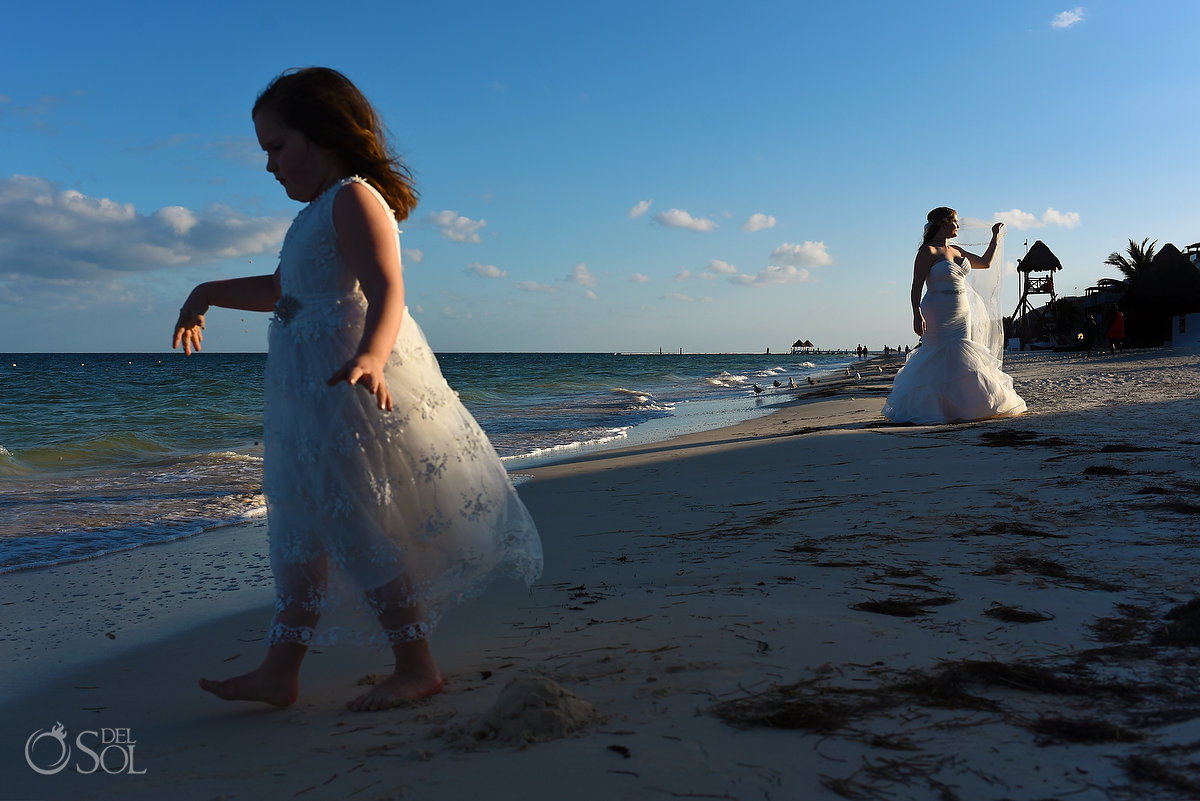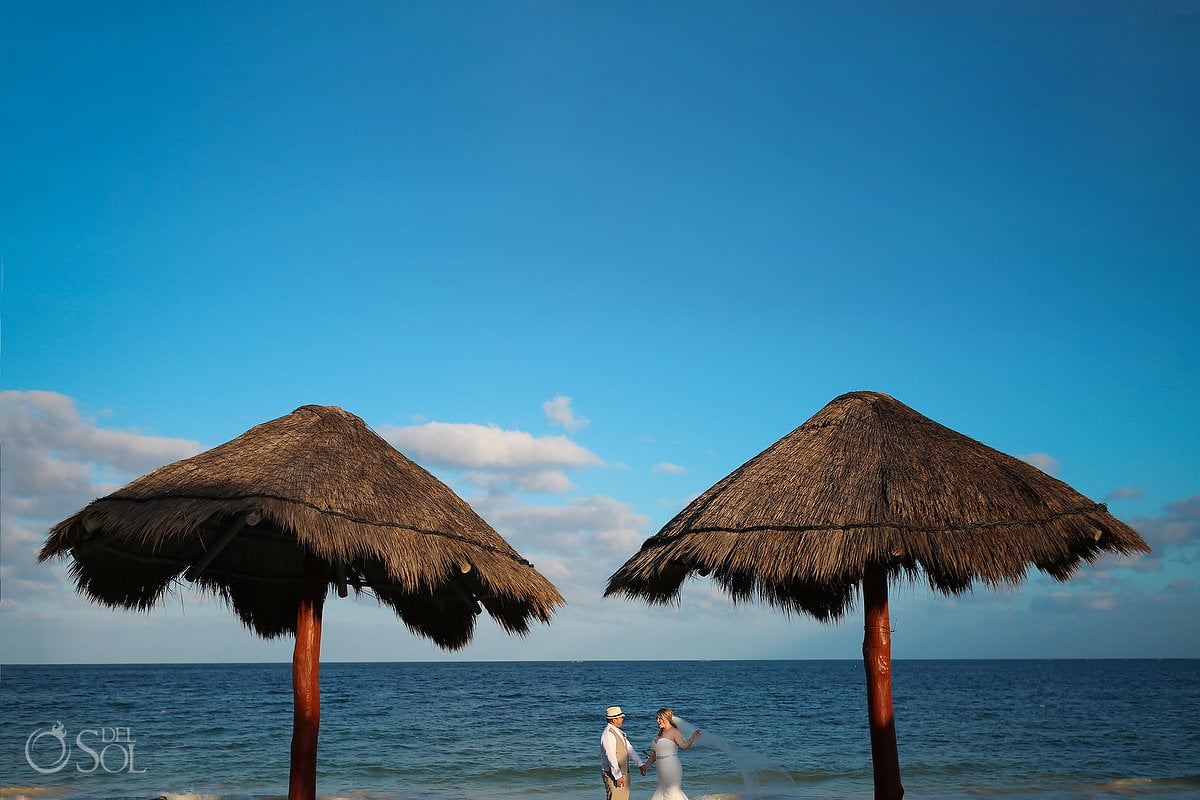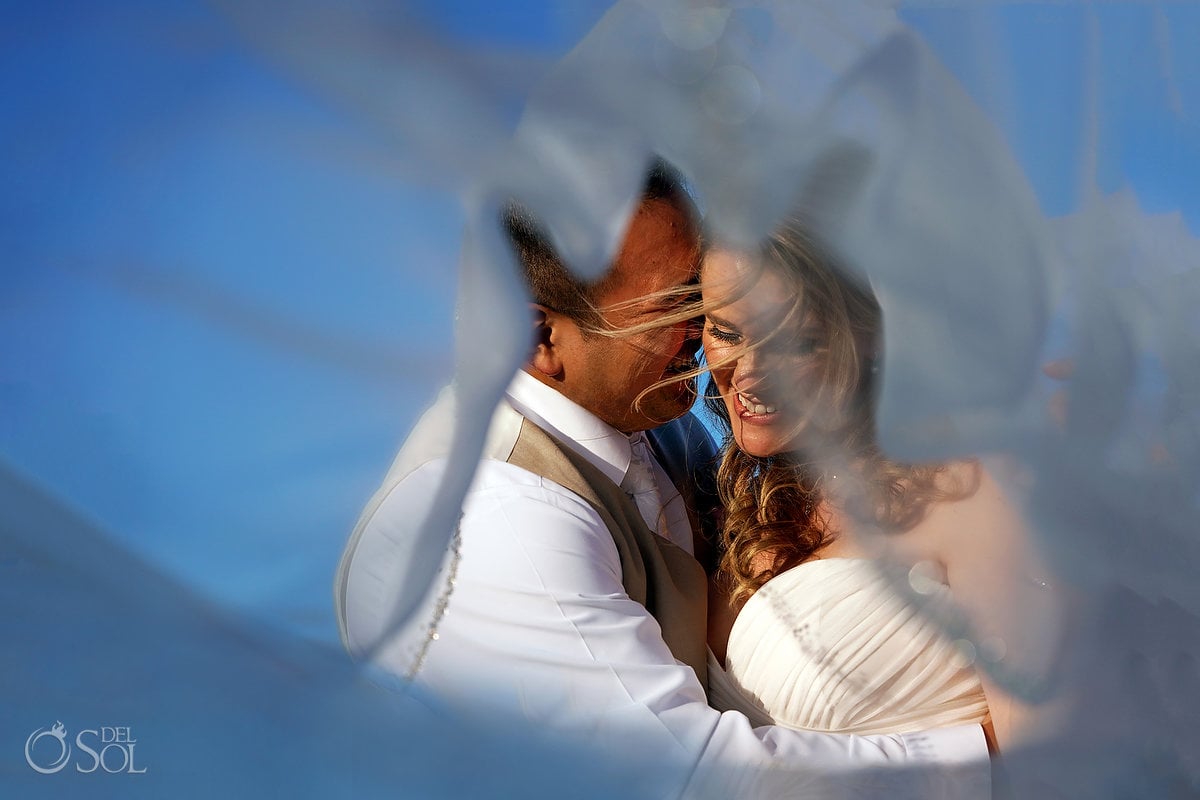 Del Sol: You also had a truly family friendly wedding with a ton of kids! As photographers we love having the juxtaposition of children, who don't care about formalities at all in a wedding setting! Of course your children were super important – talk to us about what it meant to have them as part of your day.
"It was a great experience. When we found out that more and more people wanted to come, we wanted to make sure the resort was a kid friendly place. We wanted our friends to be able to double the wedding as their vacation. All the kids that were there each treat us as aunties and uncles. We have a close group of friends that we make it a point to have "friendsgiving" around Thanksgiving season."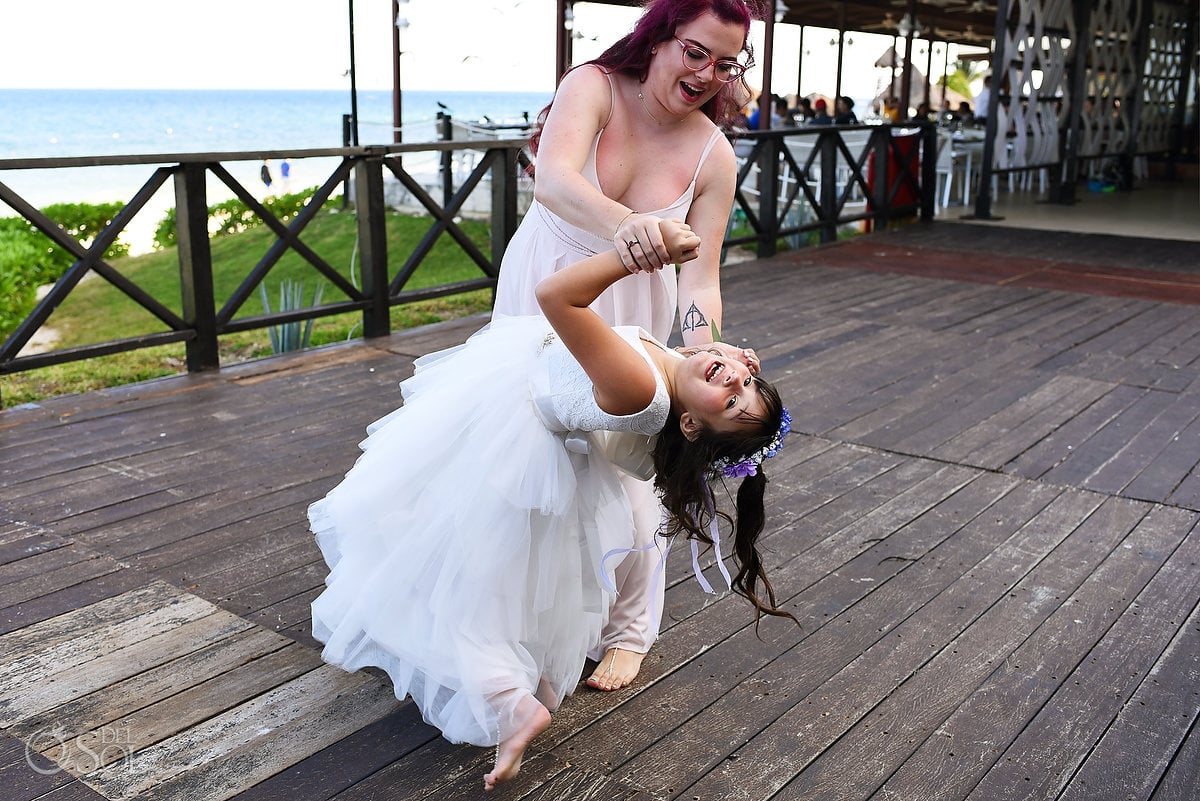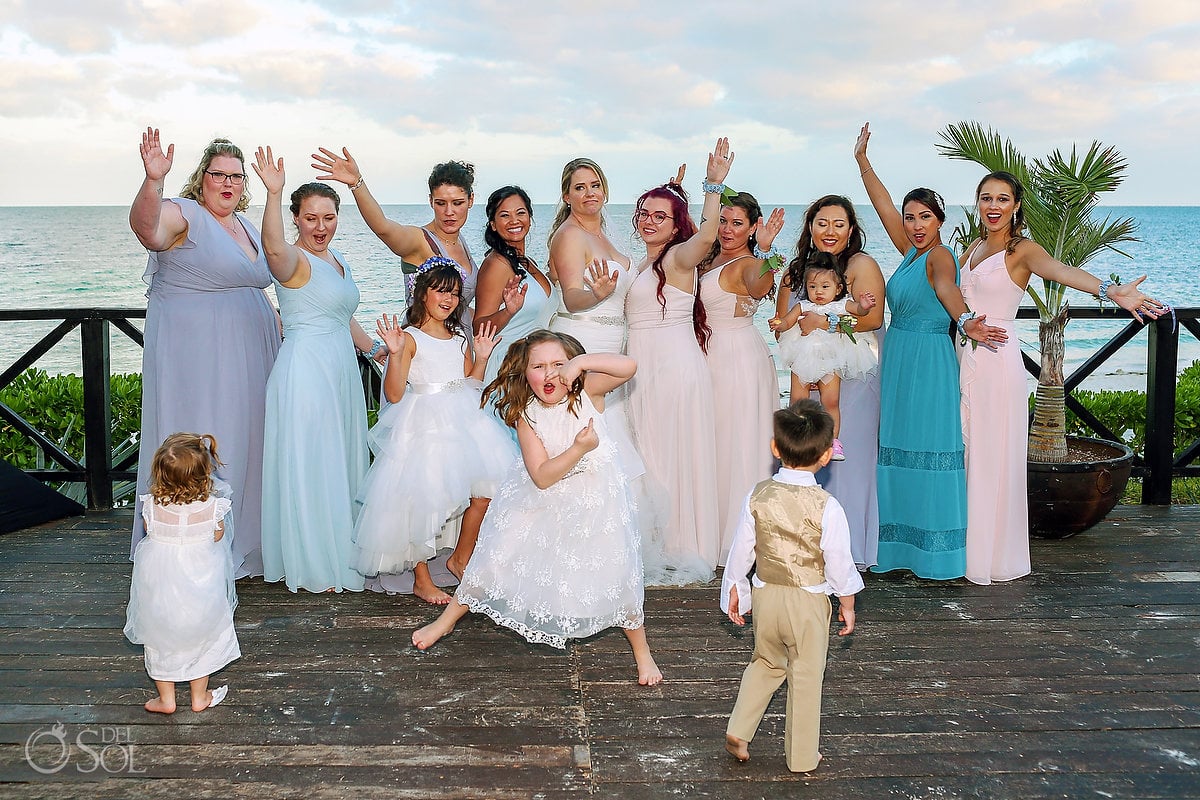 Del Sol: What did you think about the ability to review many portfolios of Now Sapphire and preview the wedding venue on the Del Sol Photography website?
"Jessica said that able to review the pictures helped her decide on Polly. Her style was exactly what she envisioned. From there we went backwards to plan the location and venue."
"We chose Polly and went backwards for the location and venue. We wanted a family location so our friends could double the trip as their family vacation. The resort was a perfect balance for the kids. The staff was so friendly and helpful. Ramon the wedding coordinator was one of the resort staff that stood out. He helped create what we wanted."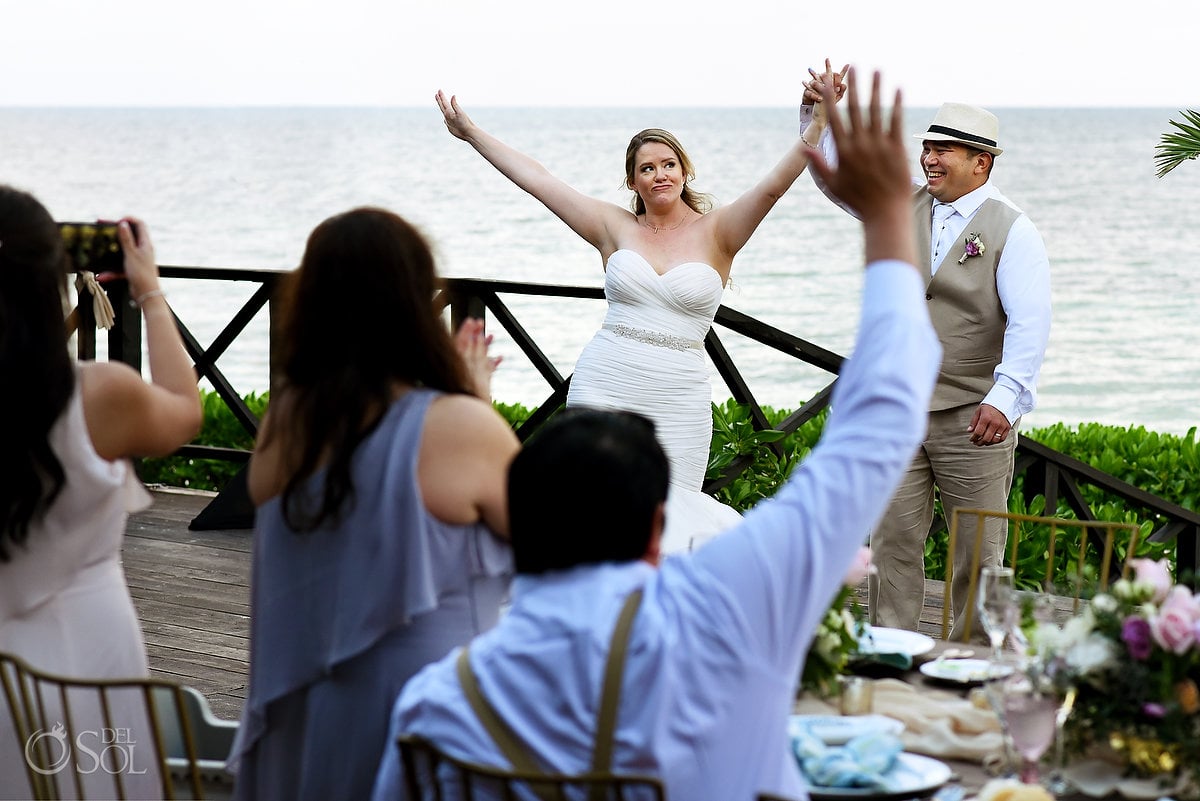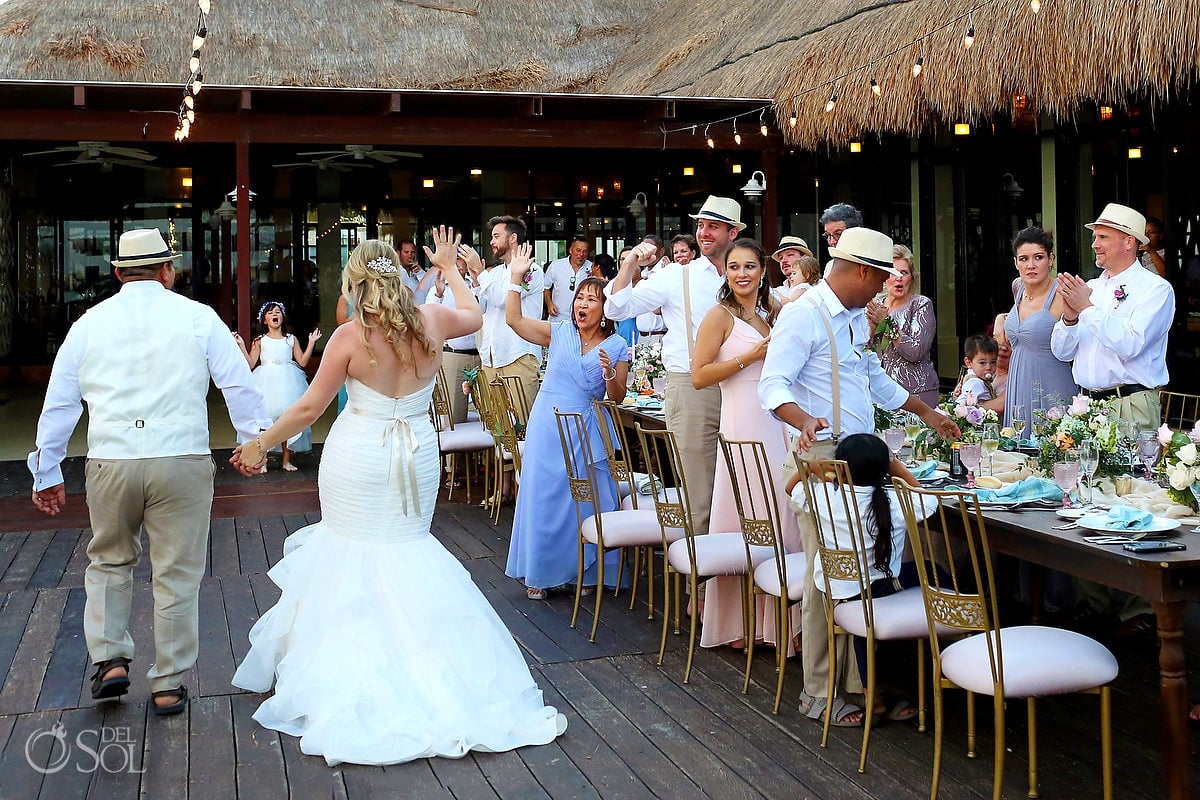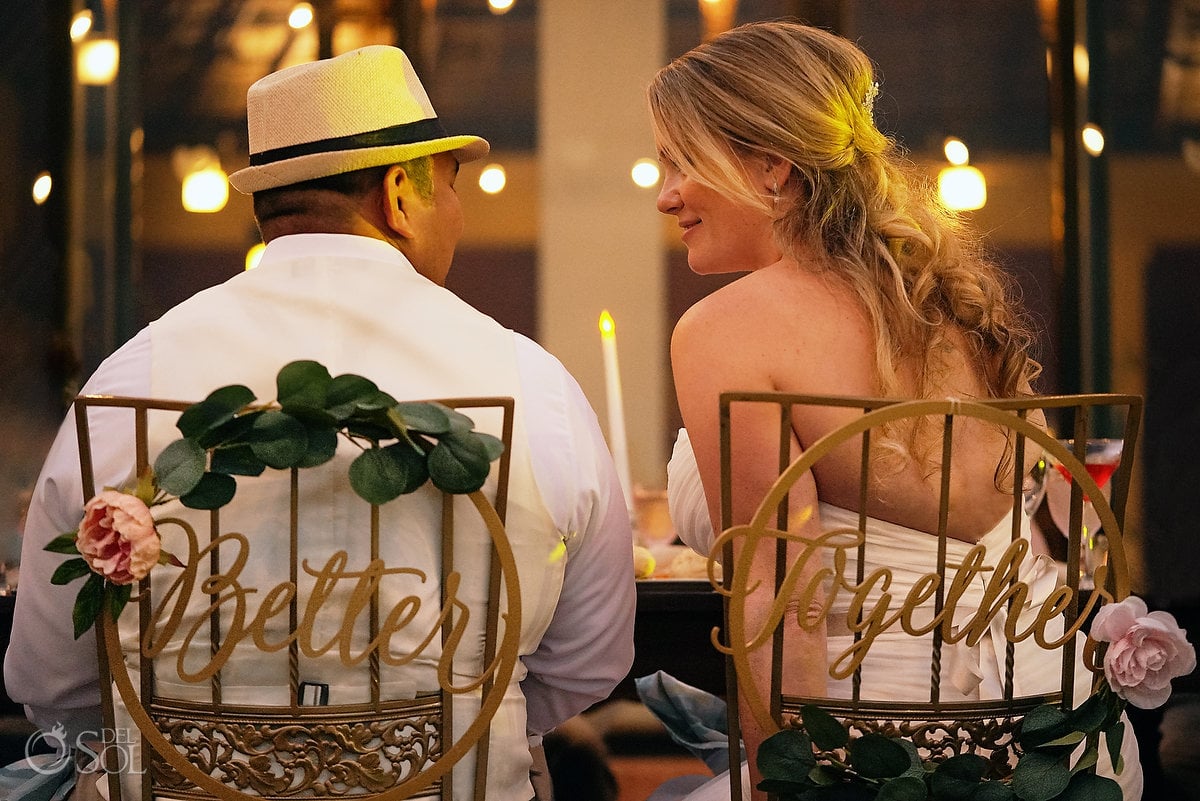 "Now Sapphire is definitely the location if you wanted a venue that is family friendly with the most perfect backdrop for pictures."
"I would also recommend for bride and grooms to do the same thing we did. Have a taco party on the beach the night before. It helped the families and friends bond before the big event. The dance floor made great pictures. Also definitely go for the Trash the Dress with Polly!"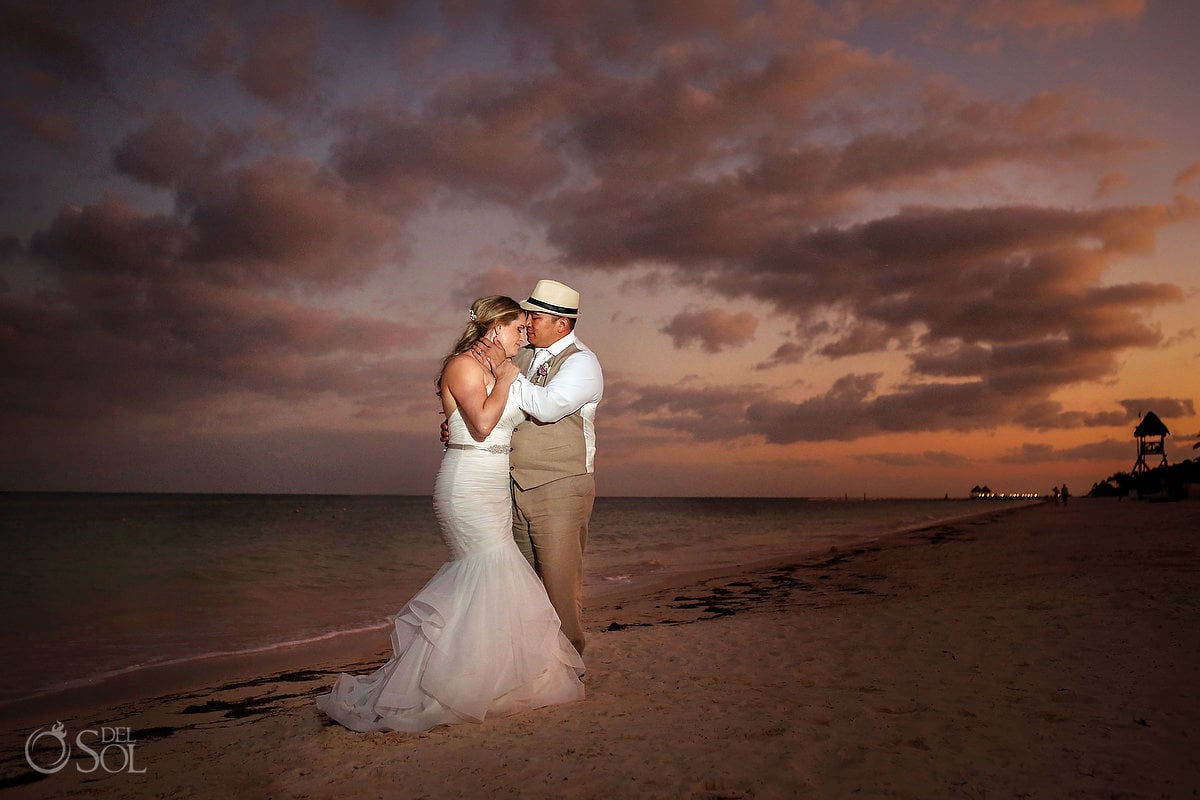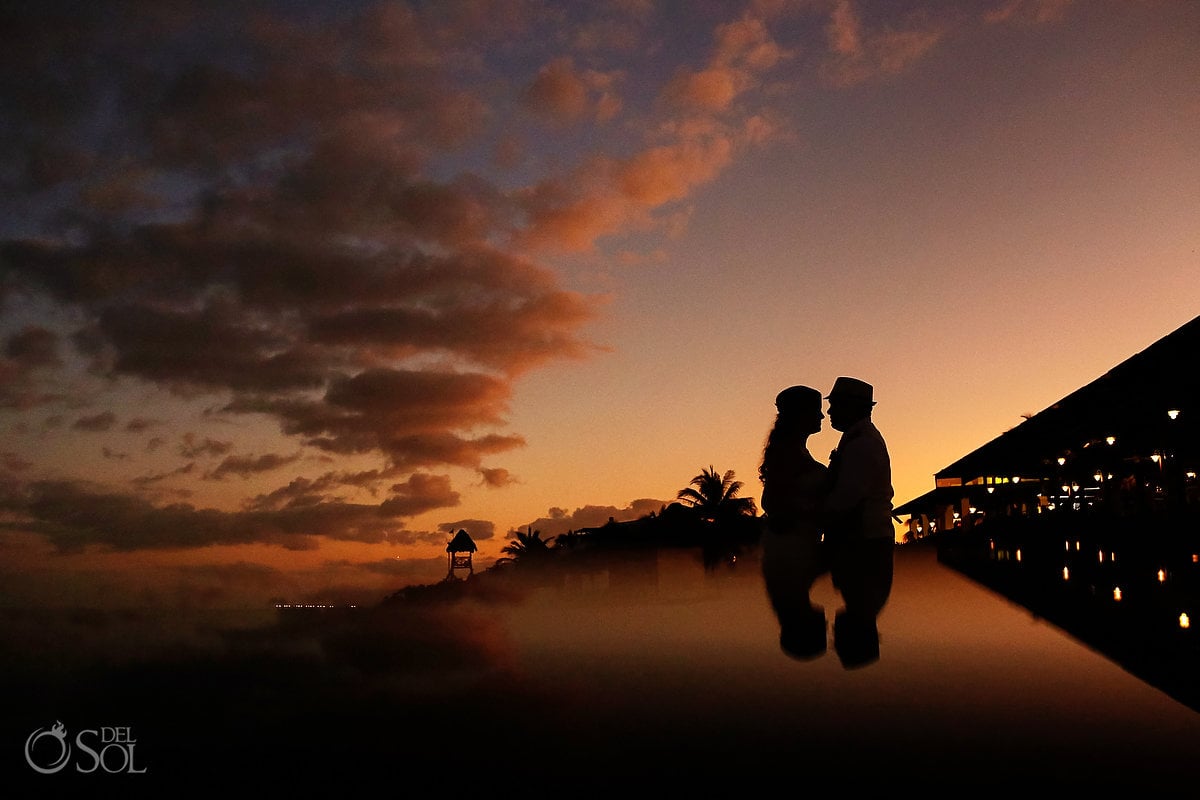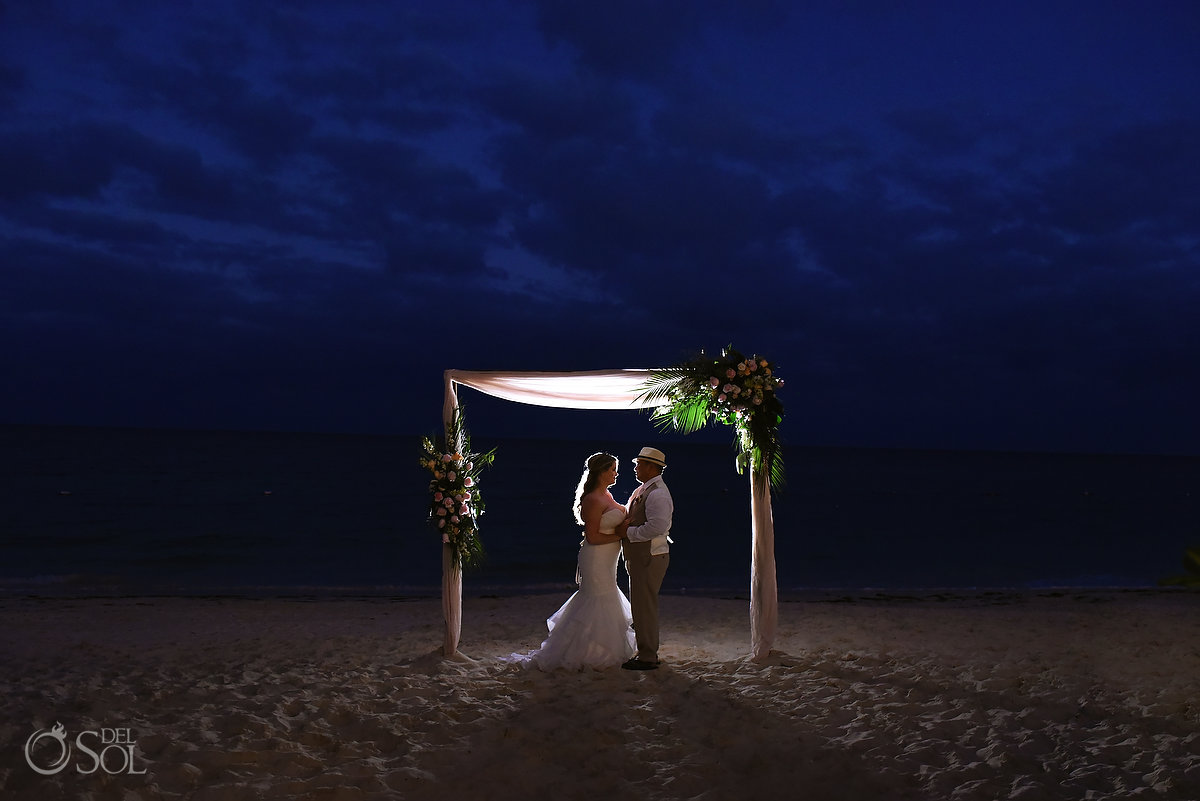 Del Sol: What was the most amazing moment of your day, the thing you look back at and fills your heart with joy right now?
"Jess and I think the most amazing moment for us was the wedding dance. The dance floor was spectacular."
"We had about 5 dance lessons and had no clue on what we were doing. Then during the lift the fireworks went off! That was completely a big surprise to us."
"Also during the last song of the night. When everyone was dancing, we inserted parts of the dance choreography into it."