Patio Deck Now Jade Wedding
Pamela + Taj
"For us, life is a lot more fun going with the flow versus trying to control everything around us."  – Taj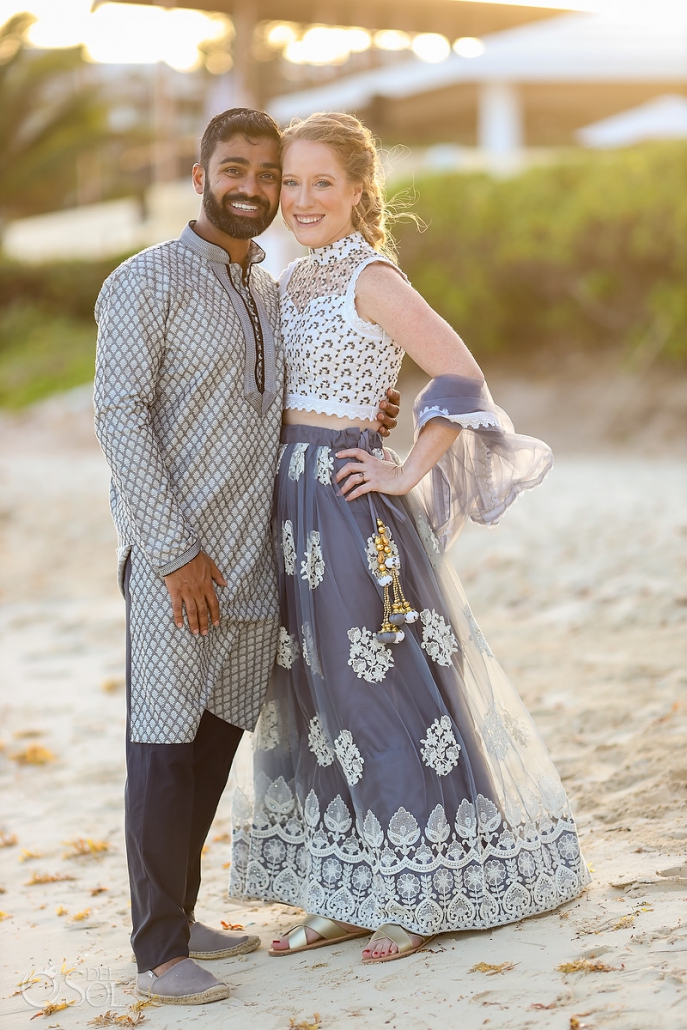 "I recall my first conversation with Pamela and Taj about their Patio Deck Now Jade Wedding. We spoke about everything. I could tell they were very detail oriented and had a vision for what they wanted. We even discussed the random odd thing that may make its way into the background of a wedding picture: *unicorns. I laughed about those special elements showing up in the most innocent way.
"The unicorn appeared in the form of a beautiful tanga "mankini" bathing suit. It was joyful in the moment to remember our chat and be oh so thankful his mankini said "Please". Now that was a polite unicorn entrance!"
"We accepted it as a dose of reality, to be present in the moment and always laugh and enjoy all things, even the ones we have absolutely no control over. Be sure to take a picture though so you can believe it happened! Unicorn Hunting." – Matt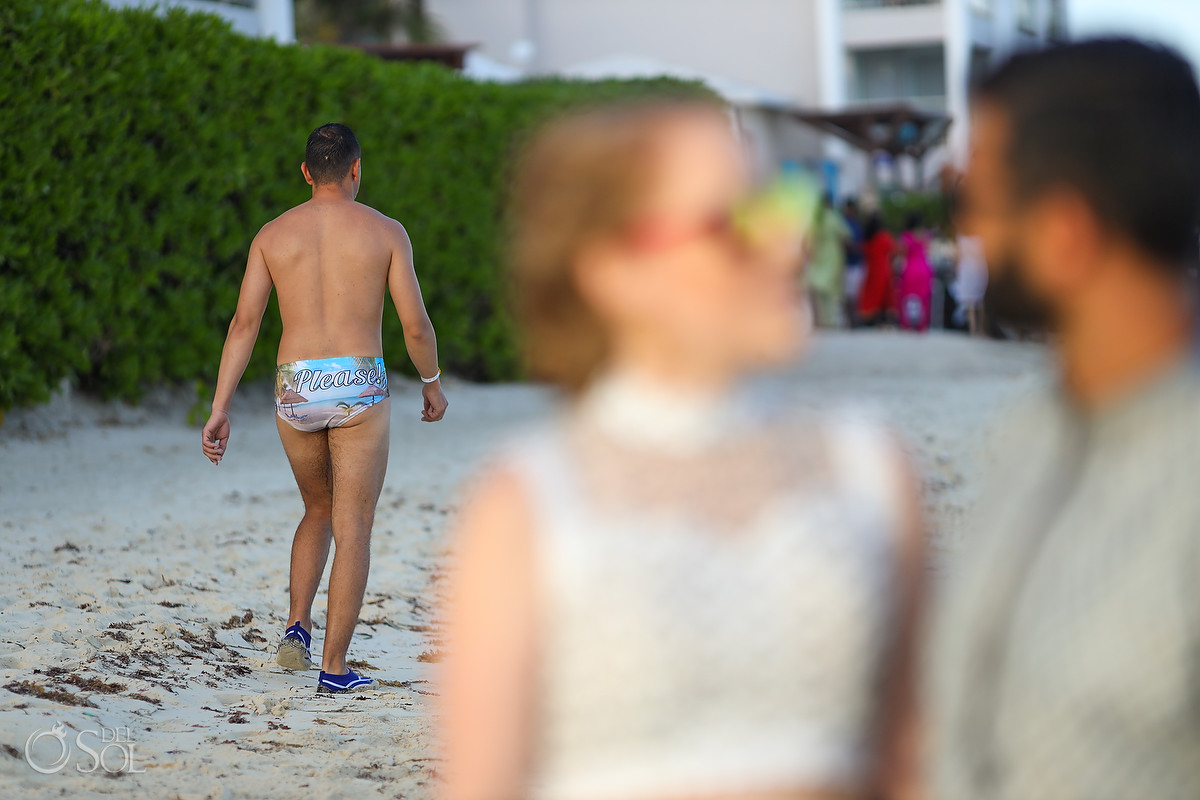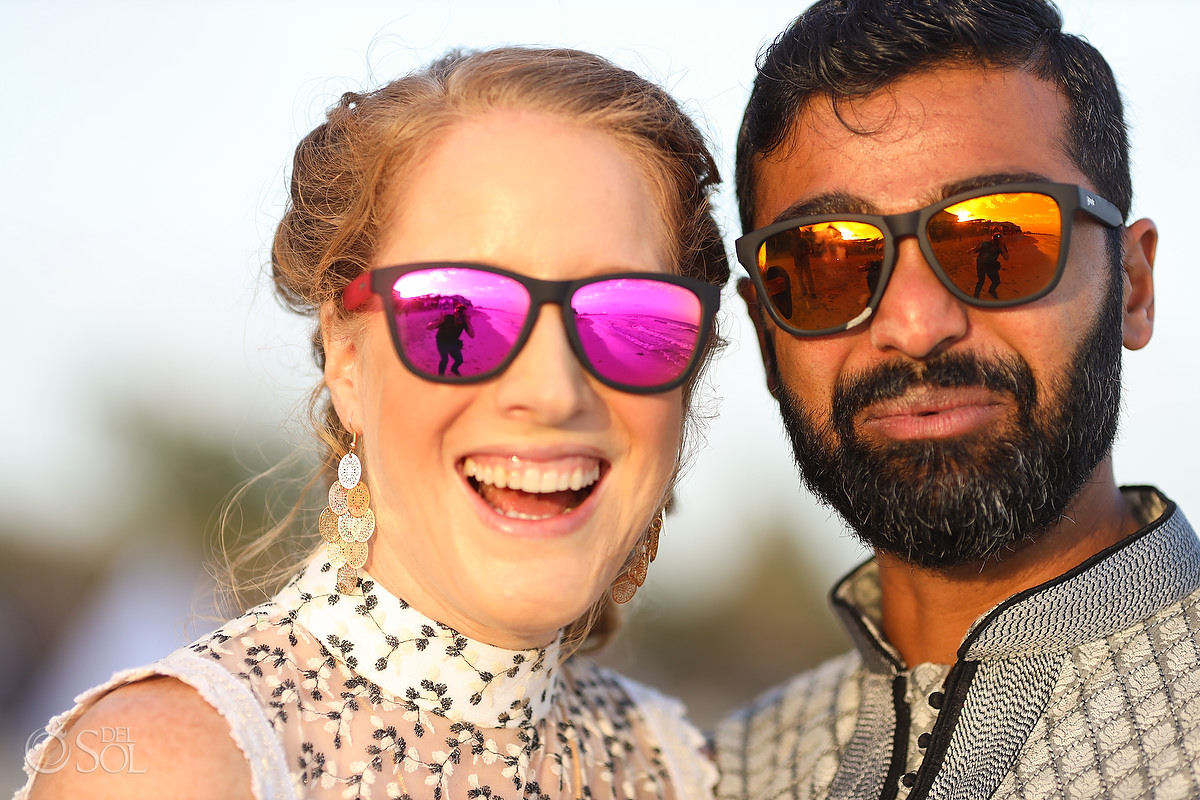 "This photo for me was a bit of a selfie as I shot the first reaction after observing the "PLEASE" mankini. I remember dancing in the shades laughing with Pamela and Taj with the Please moment…"
"Life just happens and it is actually fun to laugh at it every now and again." – Matt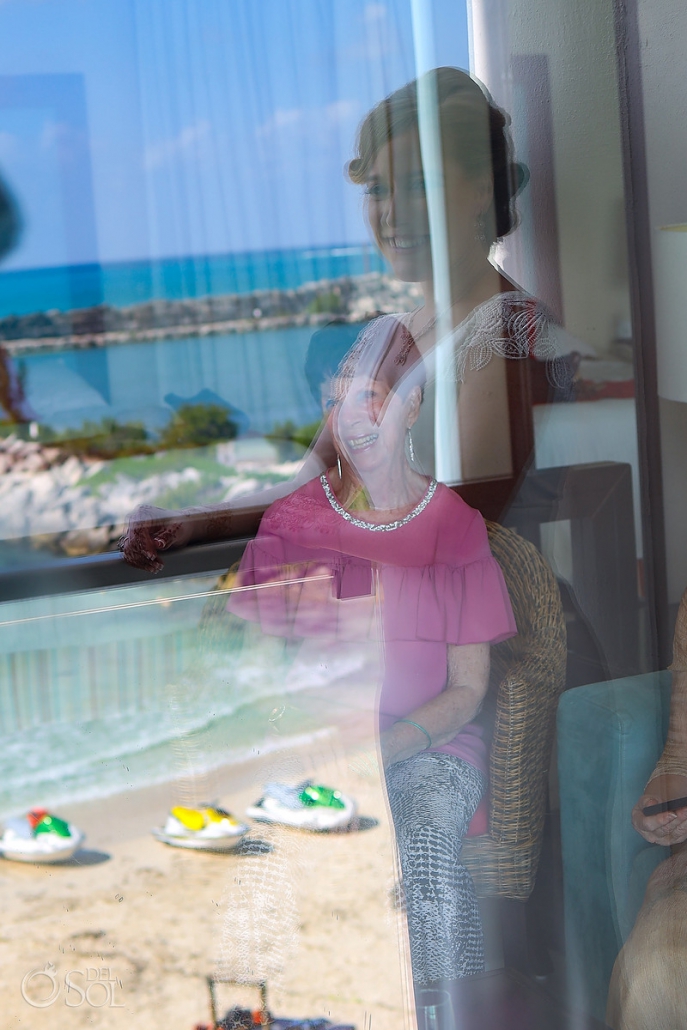 "Life is always about enjoying the moment, living it up with awesome friends and amazing family.  Fun is celebrating the magic of two families that keep doubling down on experiences in their life and going for it."
"Sometimes we need to look for more unicorns that just happen to be present in our lives and thankful to have each other.  The sentiments of joy and excitement and love are something that I take away from meeting this family and taking these photographs. I really had so much fun and am so thankful!"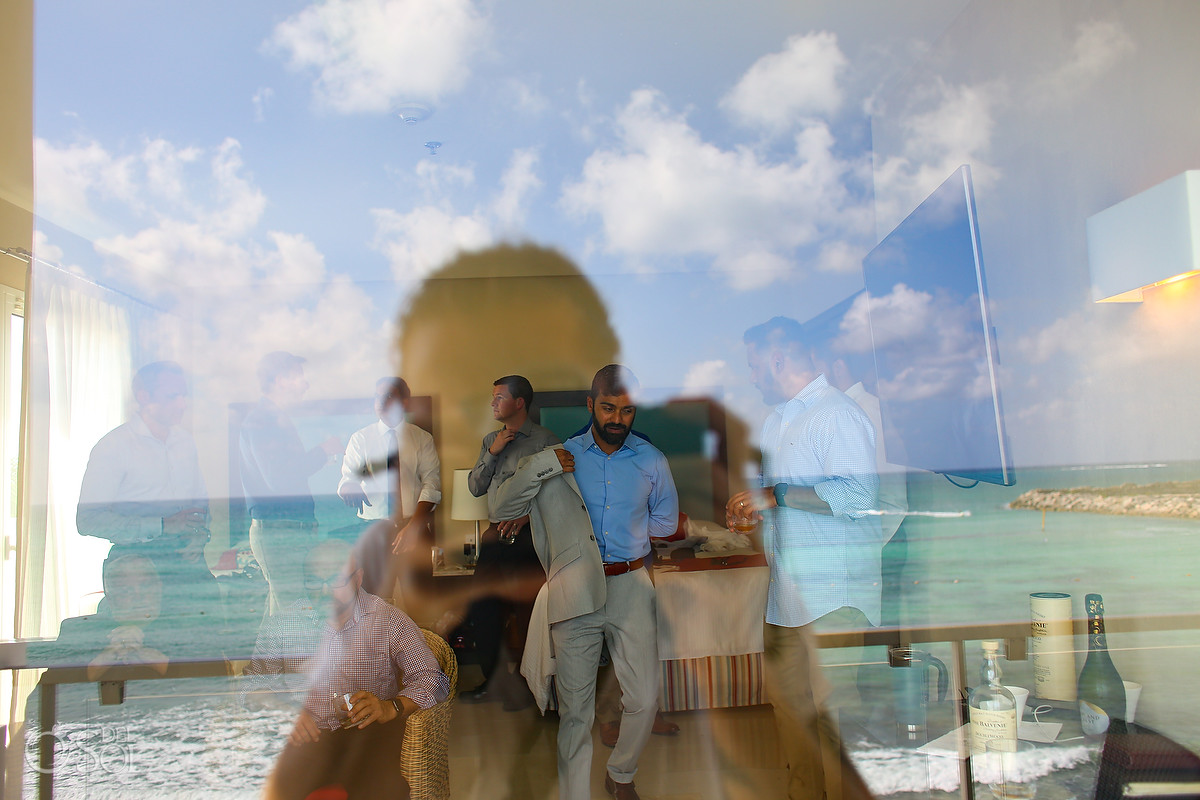 Del Sol: Tell us about your Now Jade Patio Deck wedding with Matt and the Del Sol Team!
"Del Sol provided us an amazing experience.  They are true professionals.  Matt and Polly each had vision, sometimes not the same vision!"
"They helped coach us when we needed it and let us be ourselves the rest of the time.  They would give a sneak peak at what the photo would look like when they were excited about a shot they got.  That would in-turn make us more excited for the final product."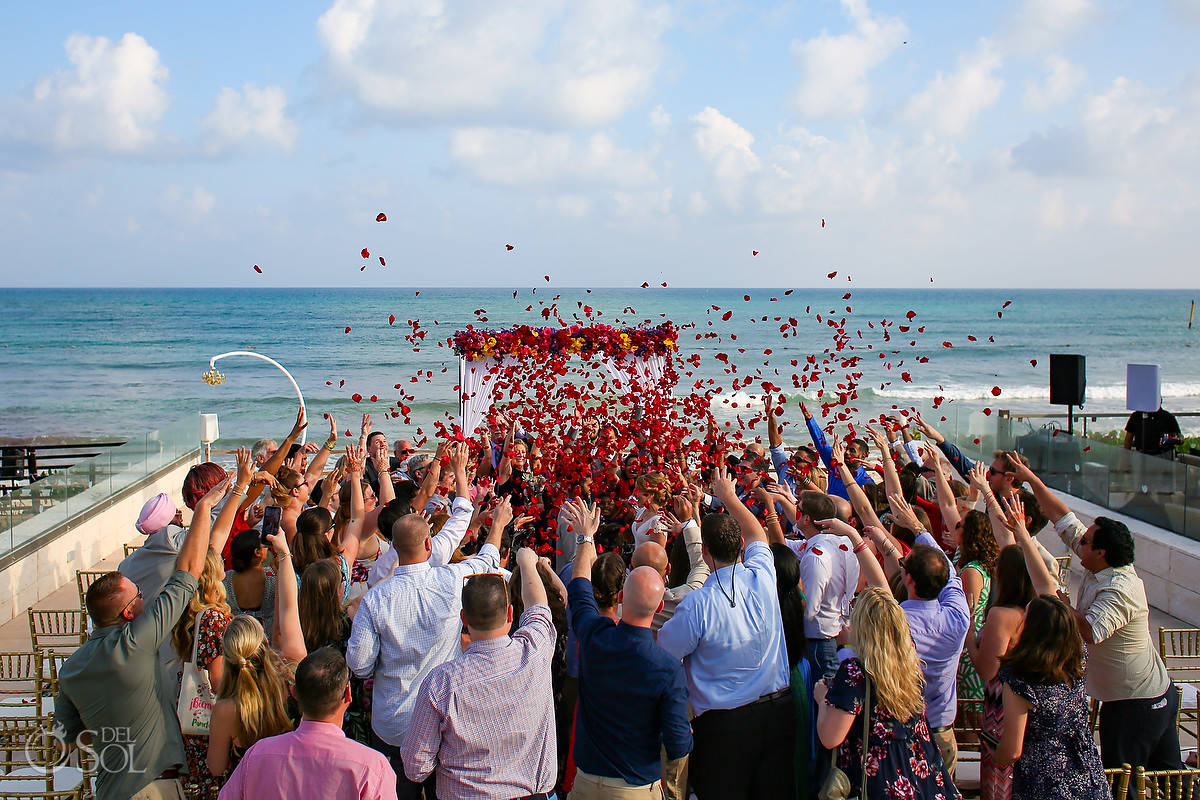 "At the end of the ceremony, Matt and Polly had an awesome vision for the extra rose petals.  Matt took the microphone and facilitated all the guests to collectively shower us with petals.  Matt went above and beyond to make his vision work.  We are grateful for that."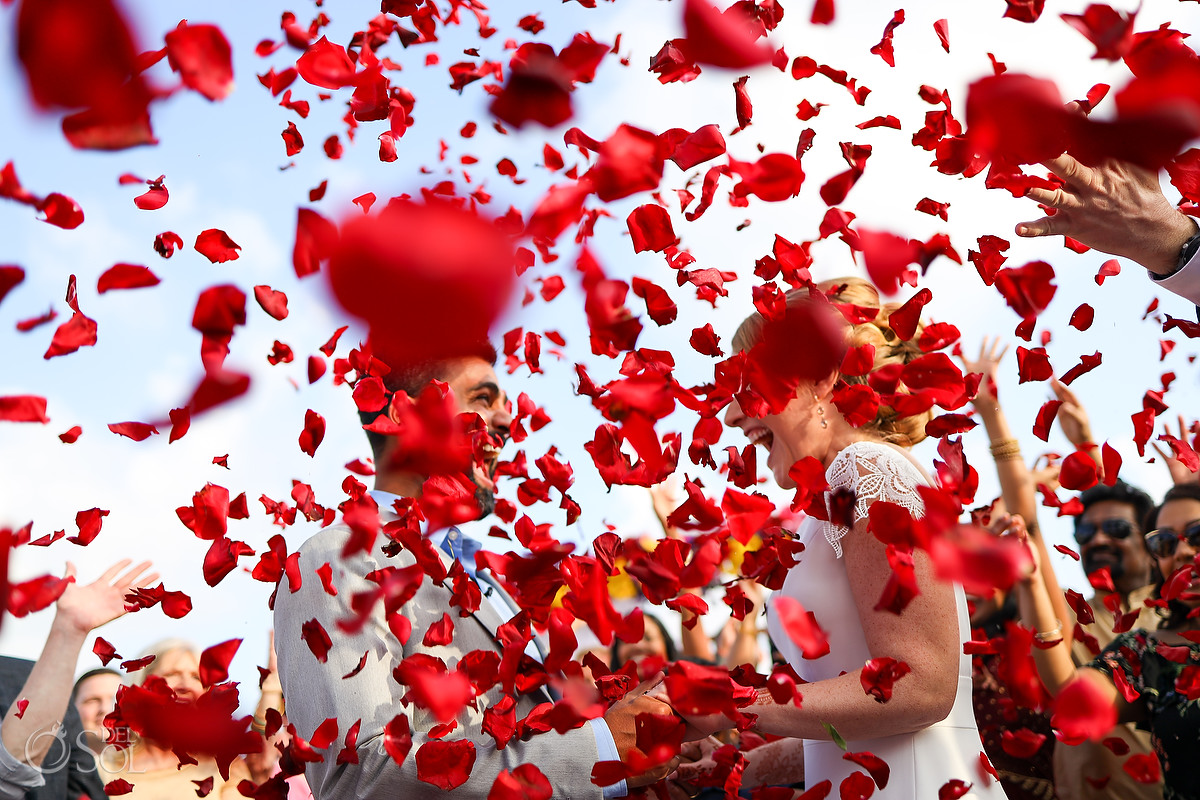 Del Sol: Experiences – they make us who we are. What we experience in nature, in love, in every aspect of our lives, molds us into unique human beings.  Talk to us about embracing culture at your multicultural wedding celebration.
"We knew when we were planning for a celebration for our wedding that we would be combining elements from both of our backgrounds.  We held a syro-malabar (South Indian Catholic Sect) and legal wedding before our destination wedding."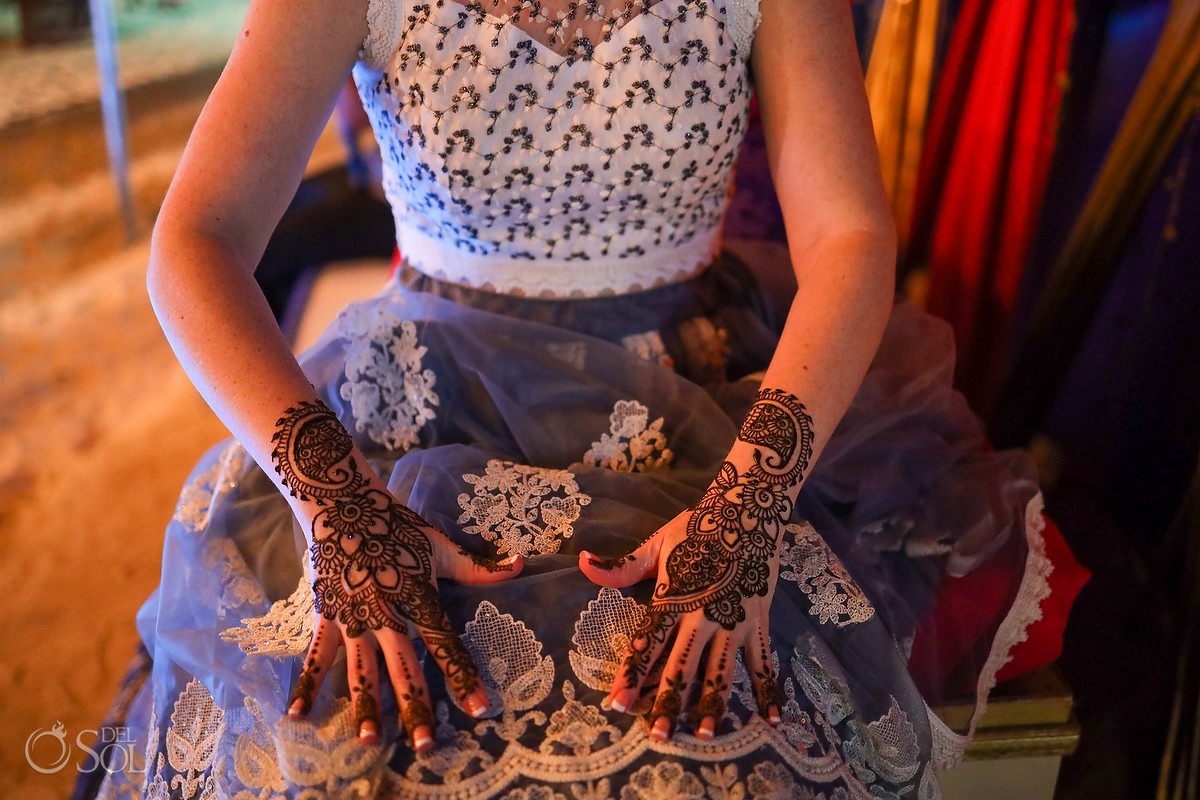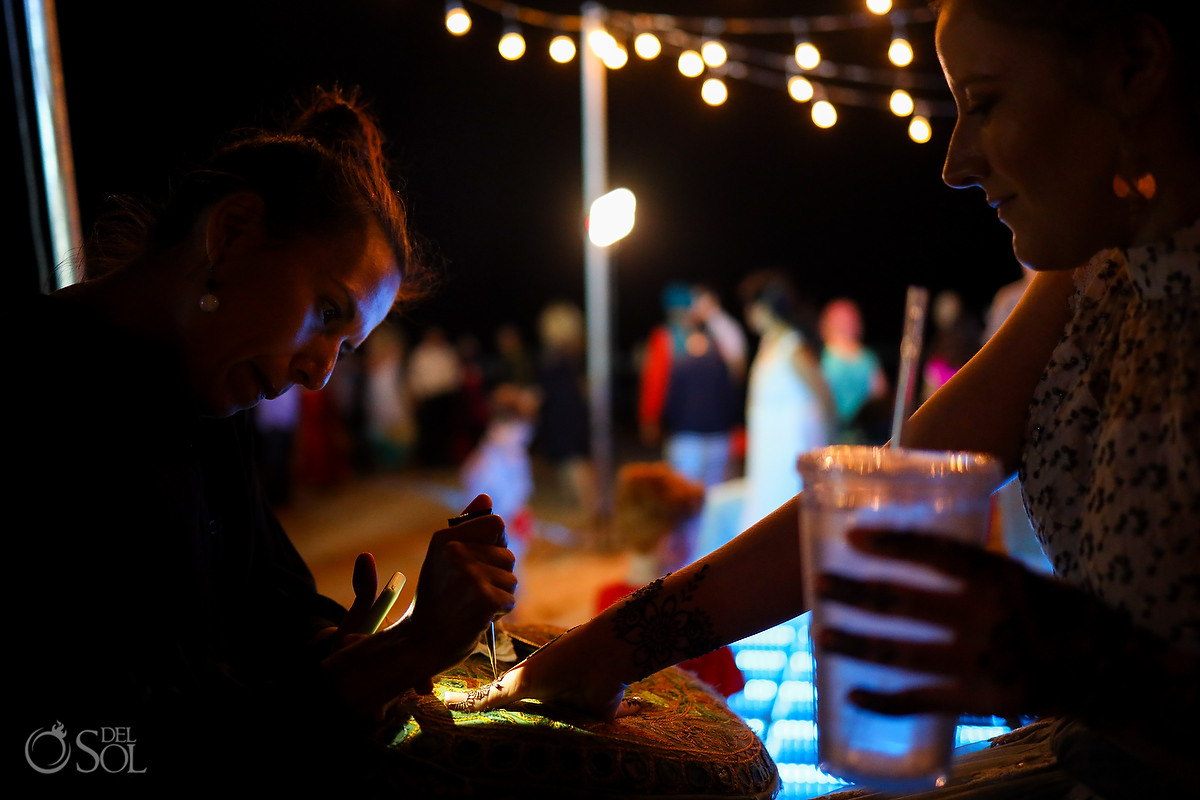 "Hosting a multi-day event allowed us to highlight and celebrate culture and our guests."
"The henna at our Sangeet / welcome party was a great opportunity to expose people to a specific pre-wedding tradition. A majority of our guests had never had henna before, and it was a good souvenir from our Mendhi Party.  Our family and friends, contributed to the festivities by choreographing dances just for this occasion."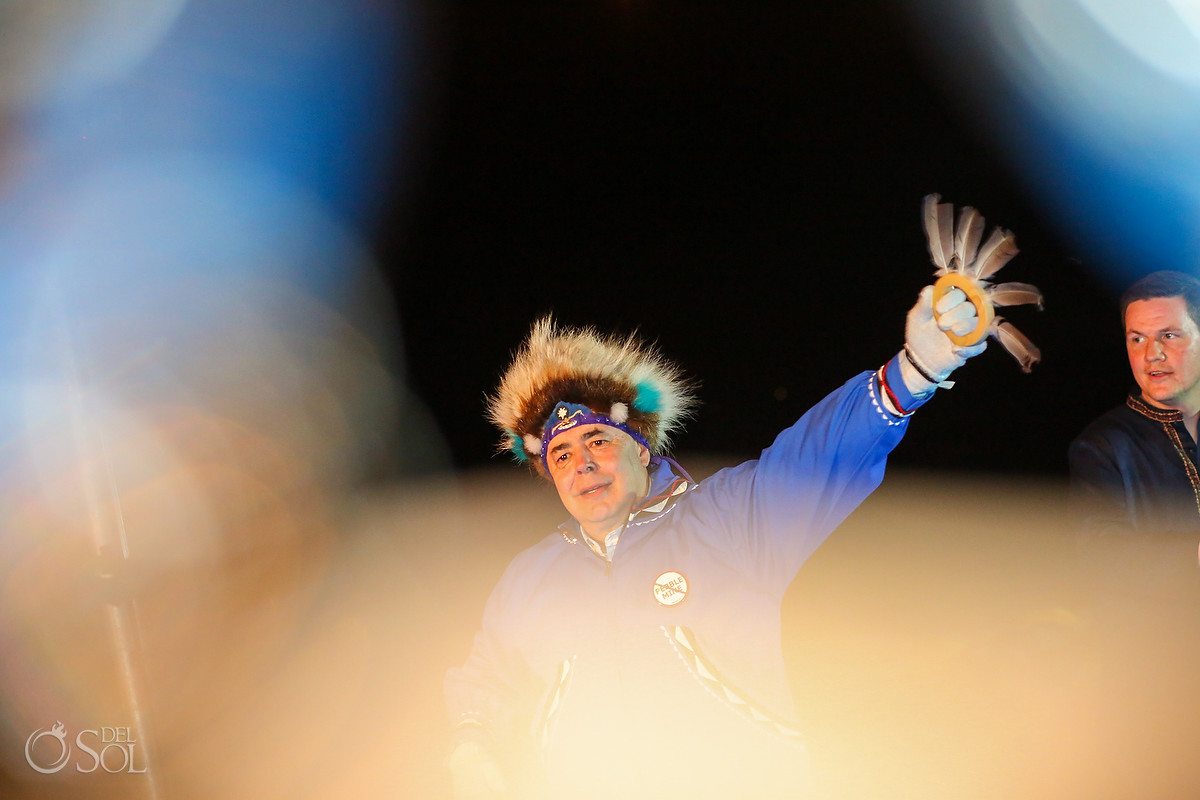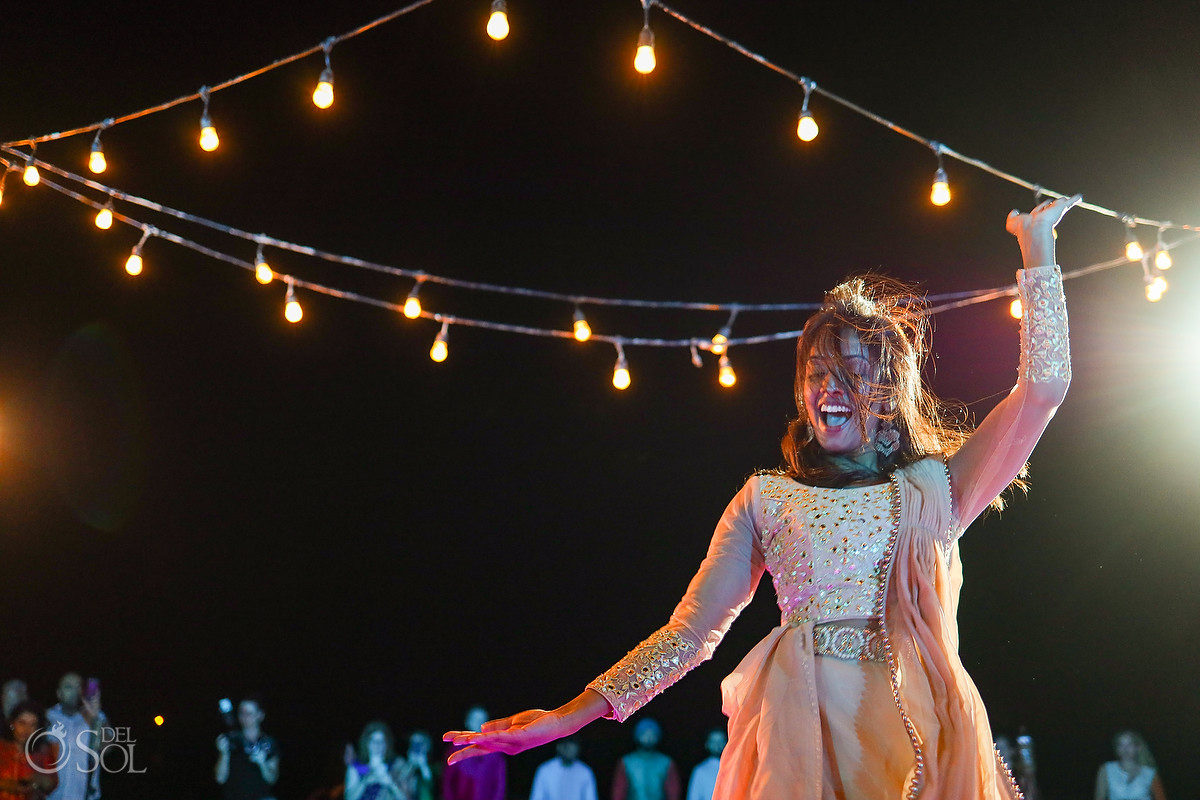 "The beach designs for our Sangeet and Mehndi Party were pretty amazing and the design used our chosen color palette.  Overall, the layout was standard for the the Dulha Dulahan Package.  We were very happy with the privacy offered by that section of the Now Jade beach. "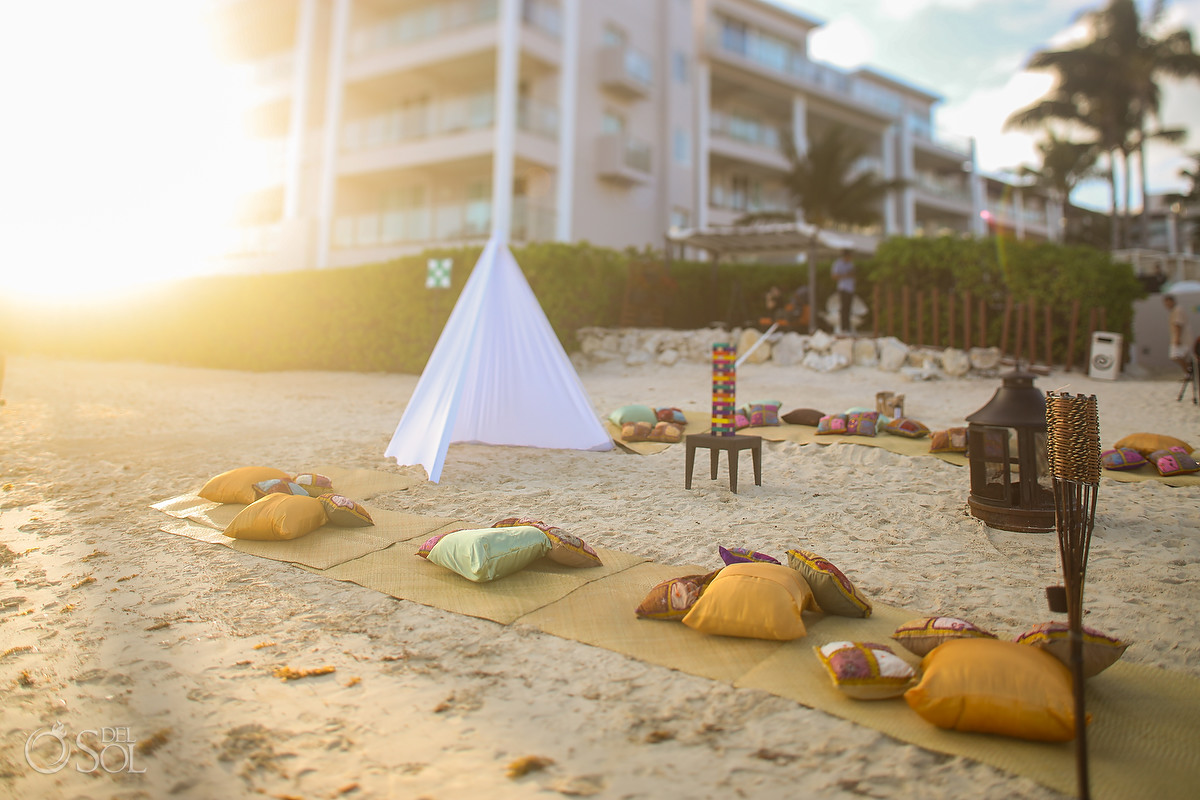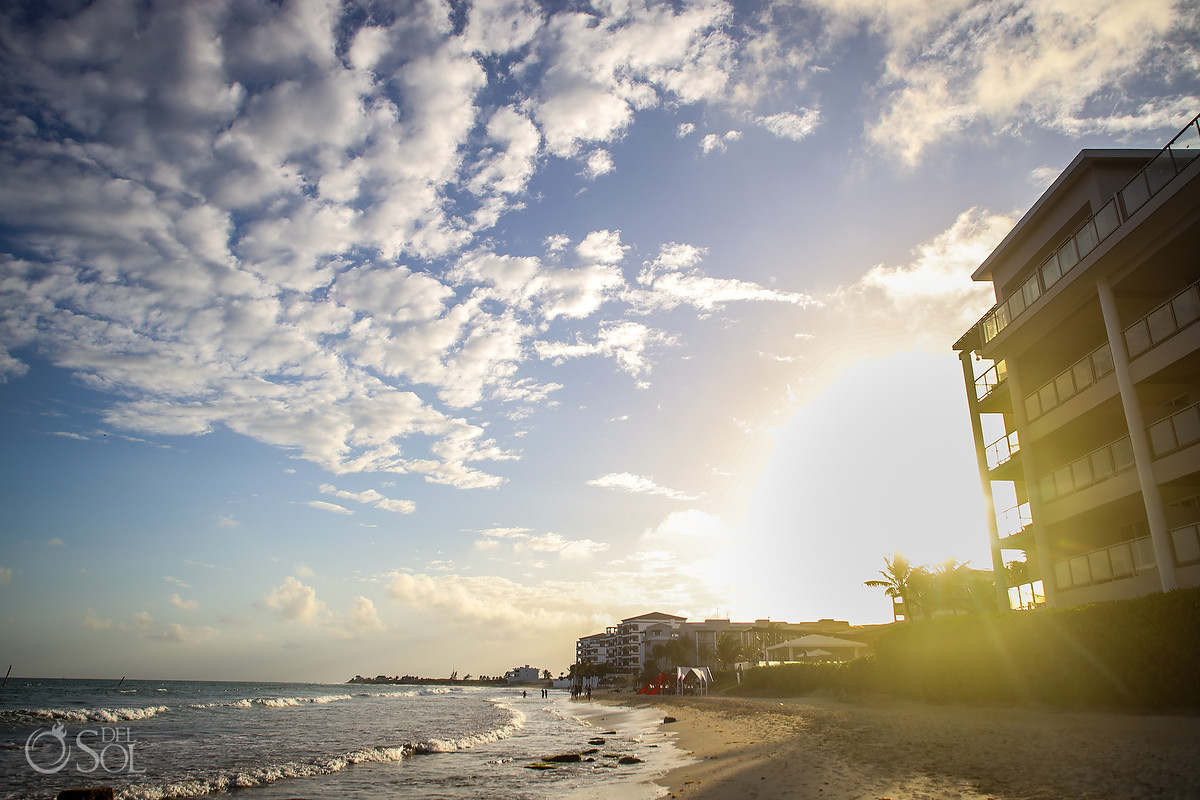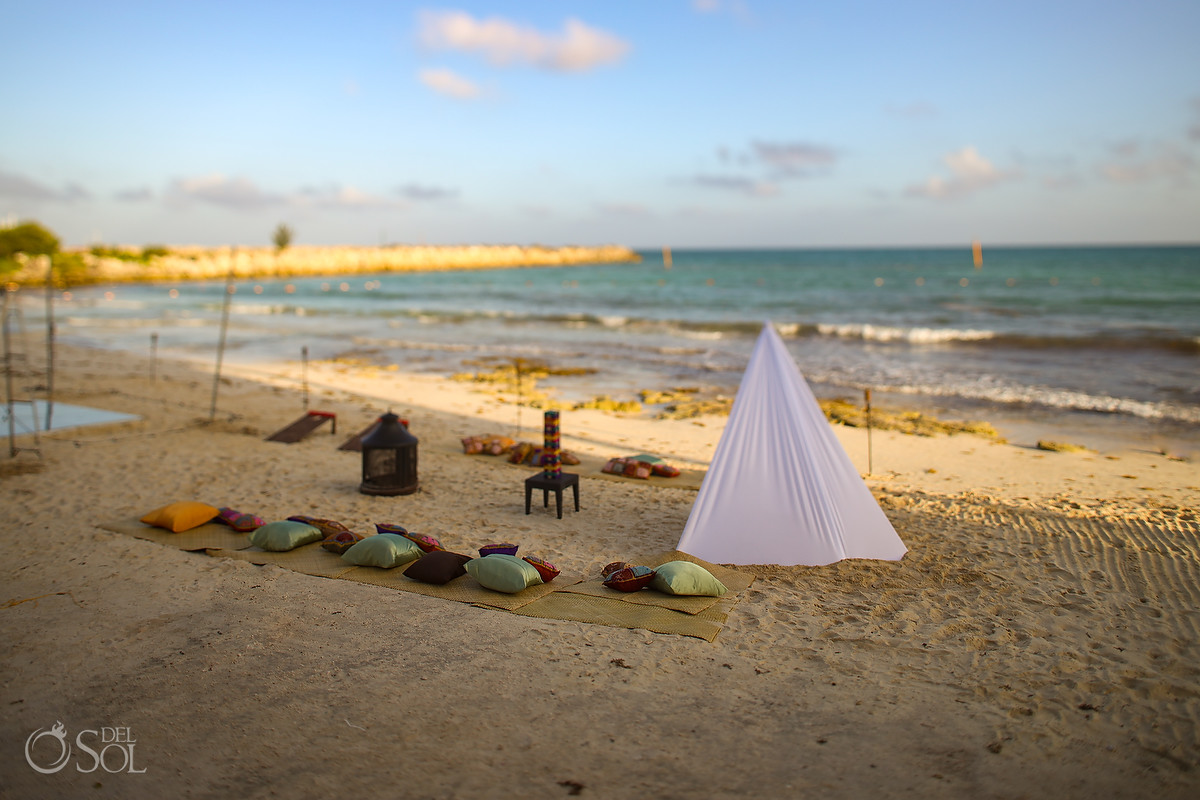 "The Sangeet allowed our guests time to get to know each other, which was our entire point of having a Mendhi Party. The firepit set up was completely designed by the Now Jade Team.  We were surprised and impressed as to what was included with the price for the add on.  It gave people who weren't dancing a place to hang out and play Jenga or  Bean Bags.  We all know that not everyone is a dancer, so we wanted another social option."
"Collectively watching the sunset and dancing the night away next to crashing waves with our feet in the sand was a great start to a fabulous weekend."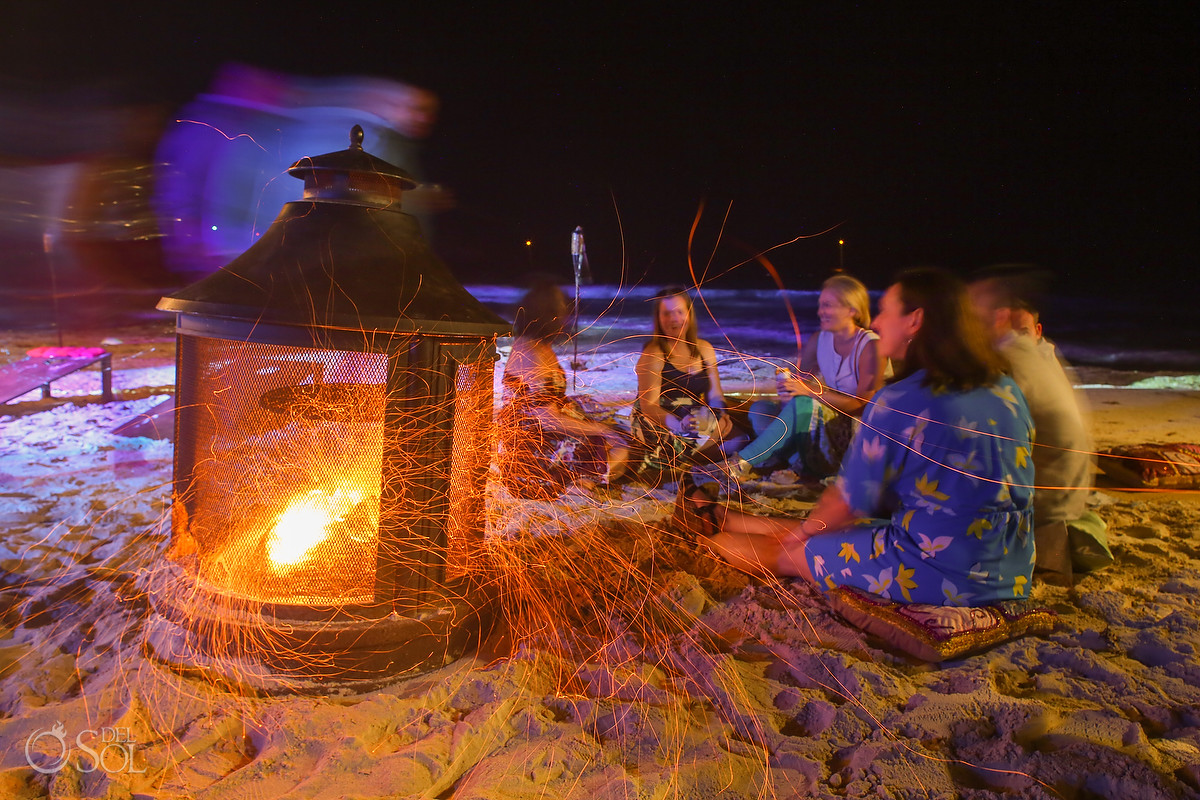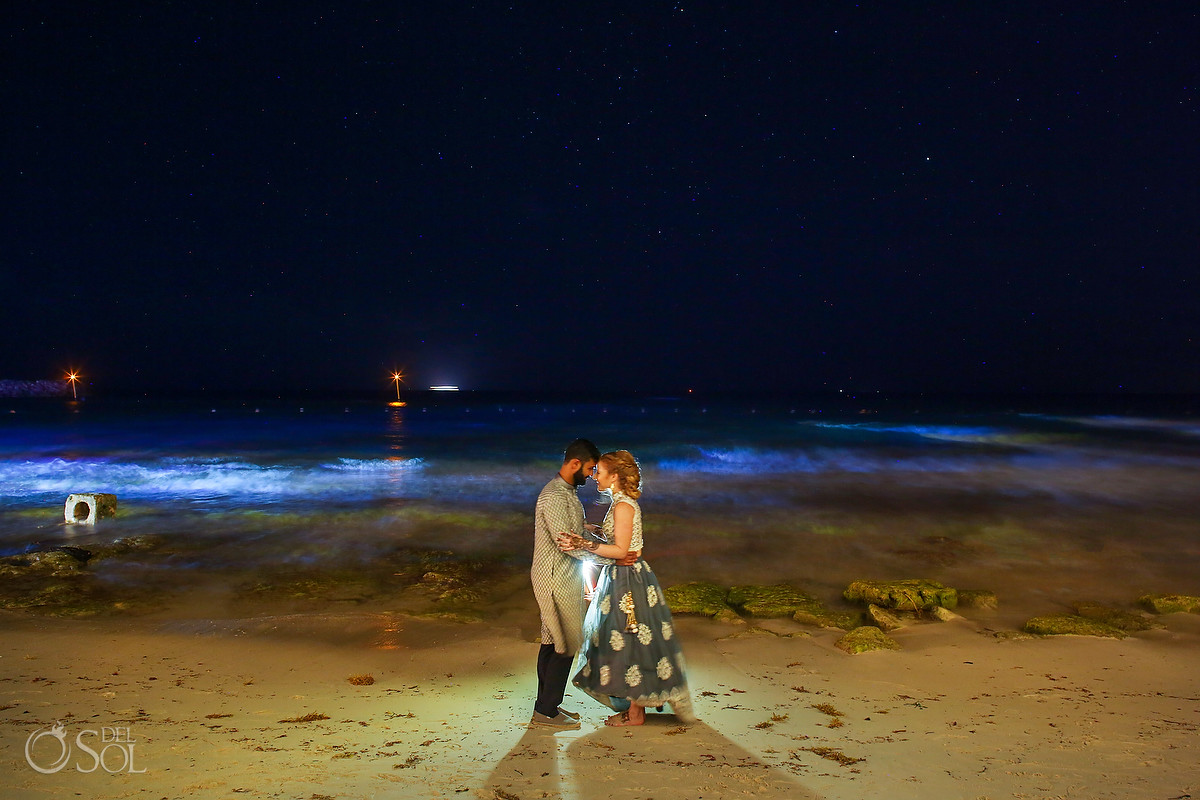 Del Sol: On your wedding day you chose to have a first look before your ceremony – talk to us about that.
"The first look was the most amazing moment for me.  A month later, I still think about the moments leading up to actually turning around and I still get emotional."
"I was emotional before I saw her and could not contain myself once I saw her.  The location Matt found, was on the property, quiet, and scenic."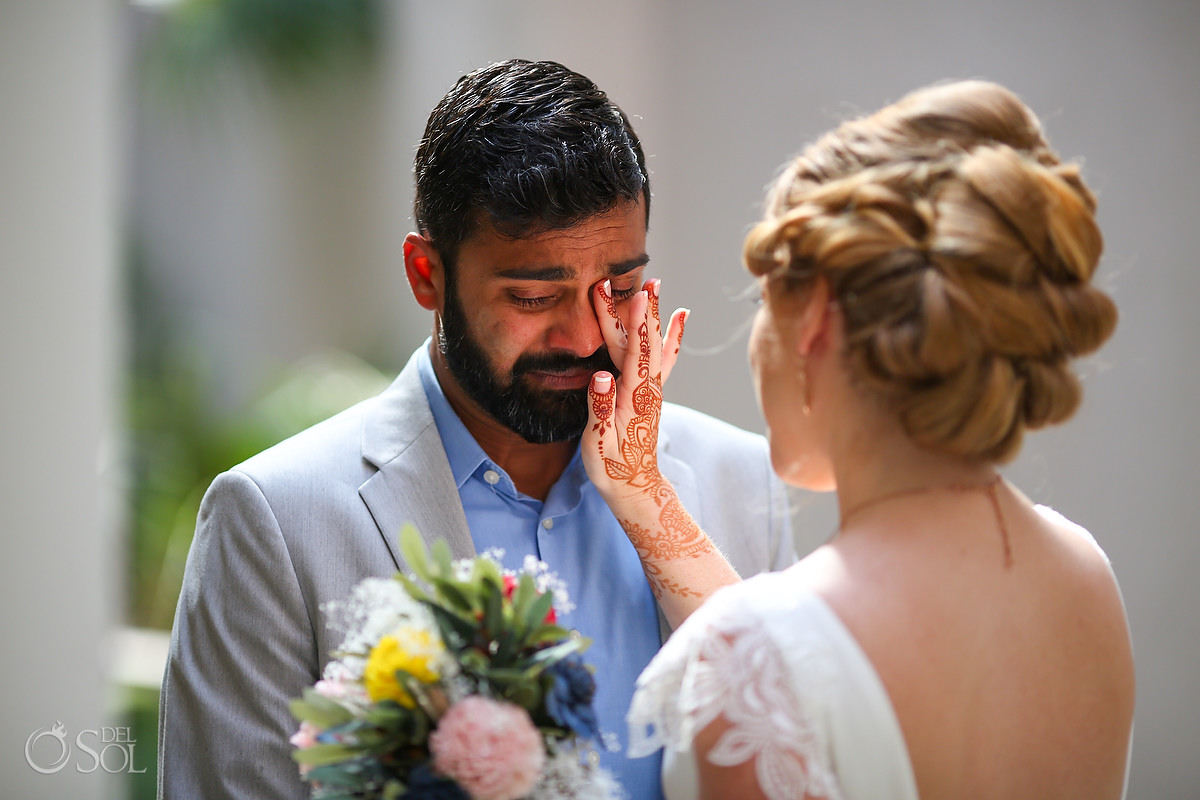 Taj is a one of a kind man. From the very first moment I met him, I knew he was special. I'm not sure if it was his eyes, his smile, or the stories he told, but I was smitten. I consider myself to be the luckiest woman on the planet to have him as my partner in this adventure we call life. He is generous and kind, funny and smart. He makes me fall a little more in love every day. – Pamela
Del Sol: Talk to us about your Now Jade patio deck wedding ceremony.
"When we saw the set up for the ceremony after the 1st look, it was almost exactly what Pamela had envisioned.  The vibrant color of the flowers was important to create a festive and joyful atmosphere to celebrate our union."
"When I was walking down the aisle.  I could not believe how lucky I was.  It was a long walk and I was told there were hotel guests all around us watching, but I did not see any of that.  All I could see was Taj." – Pamela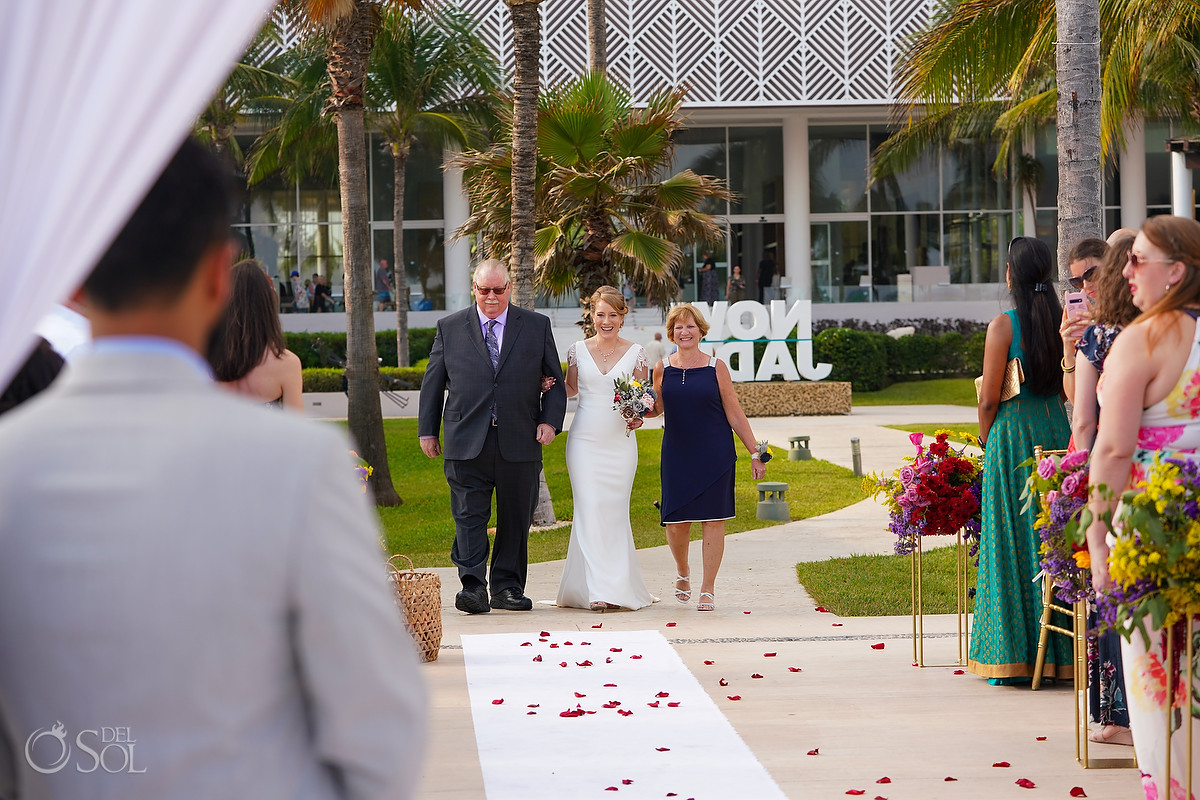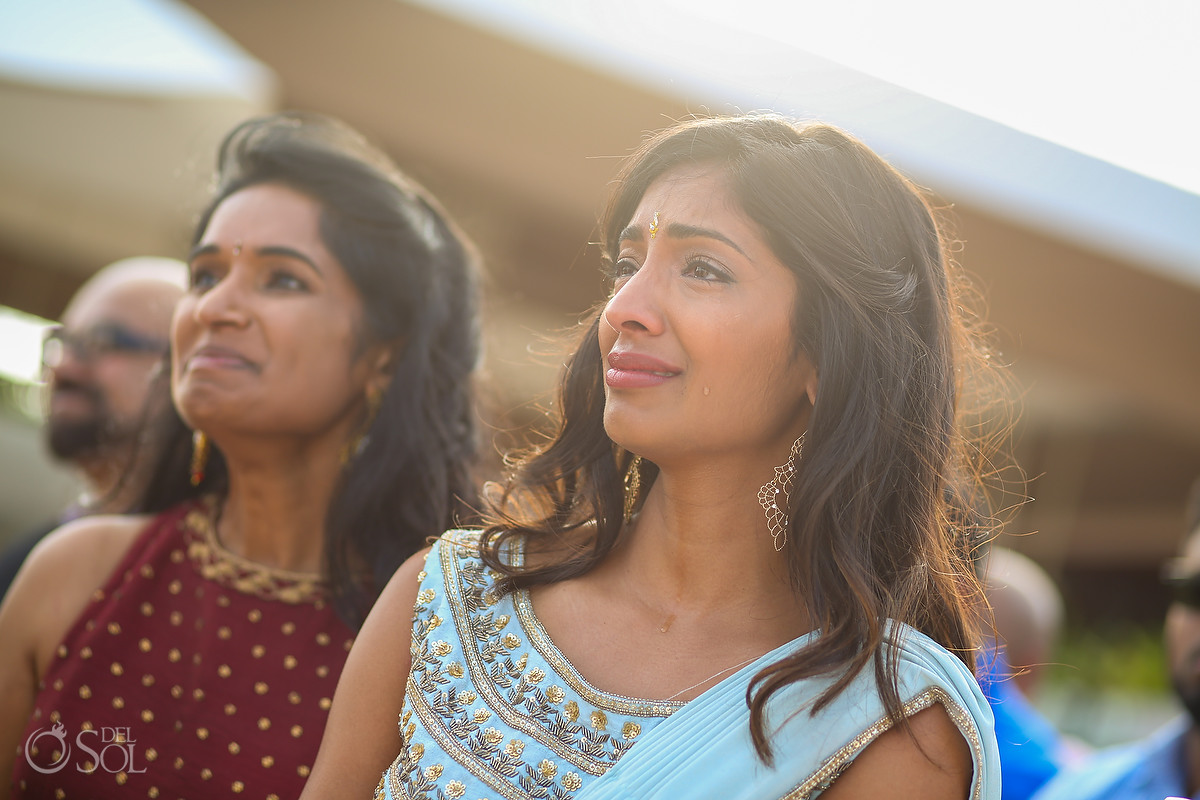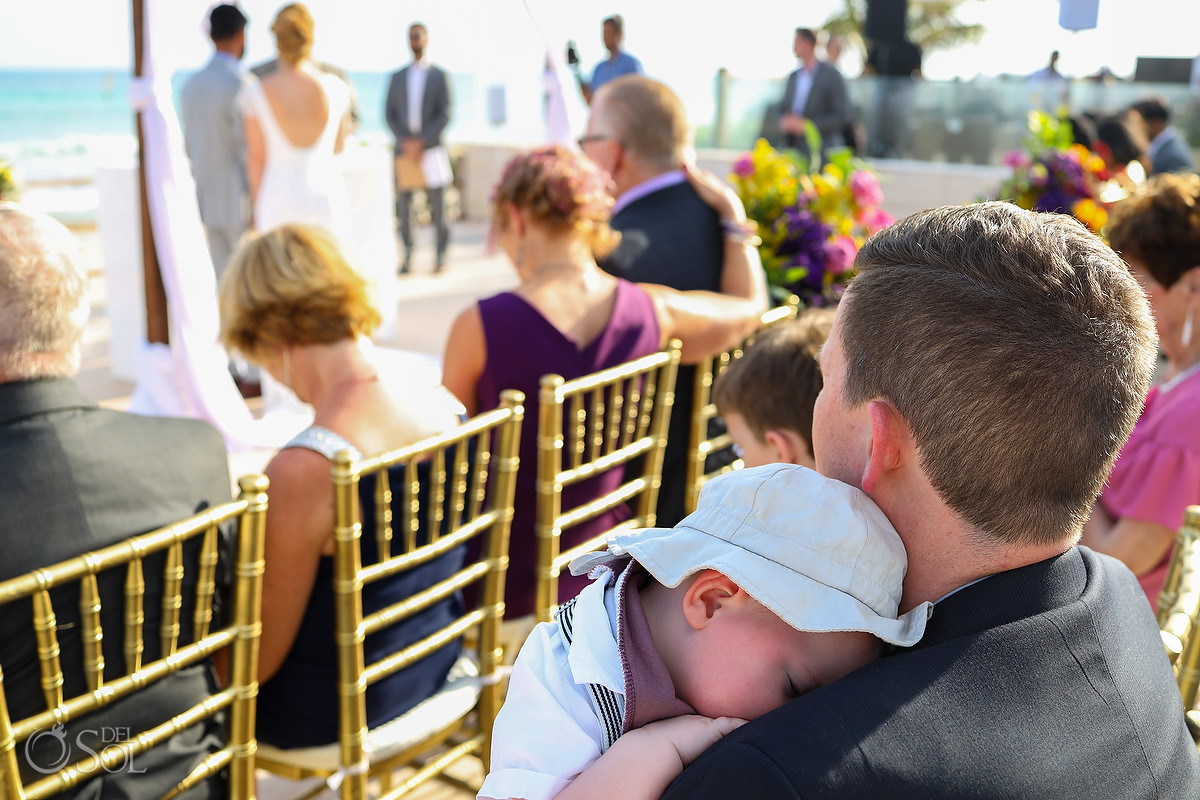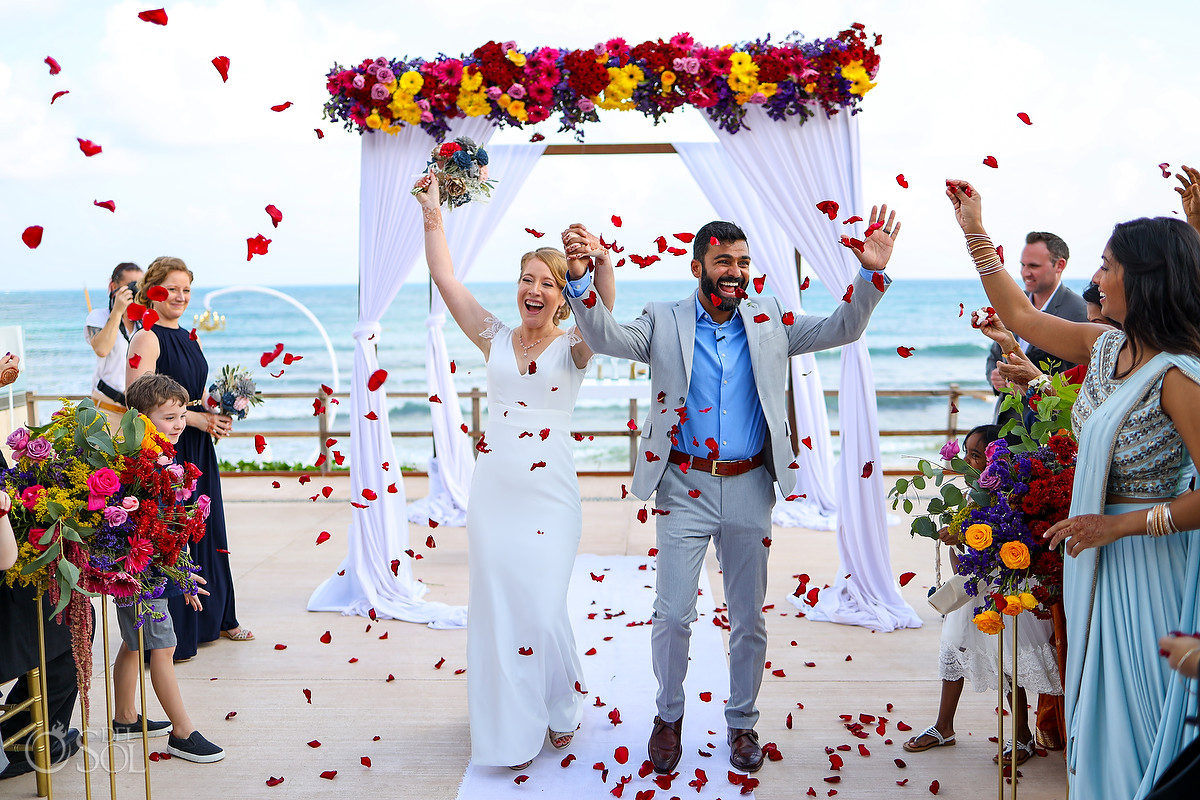 Del Sol: Your beach cocktail hour was a LOT of fun!
"This set up blew our mind, and we were beyond delighted.  The venue flowed well from the Now Jade Patio Deck ceremony site down to the beach.  The shoe storage set up was super cute and effective.  It turned into a mini-spectacle. We did not get to spend too much time there ourselves, but our guests really enjoyed it."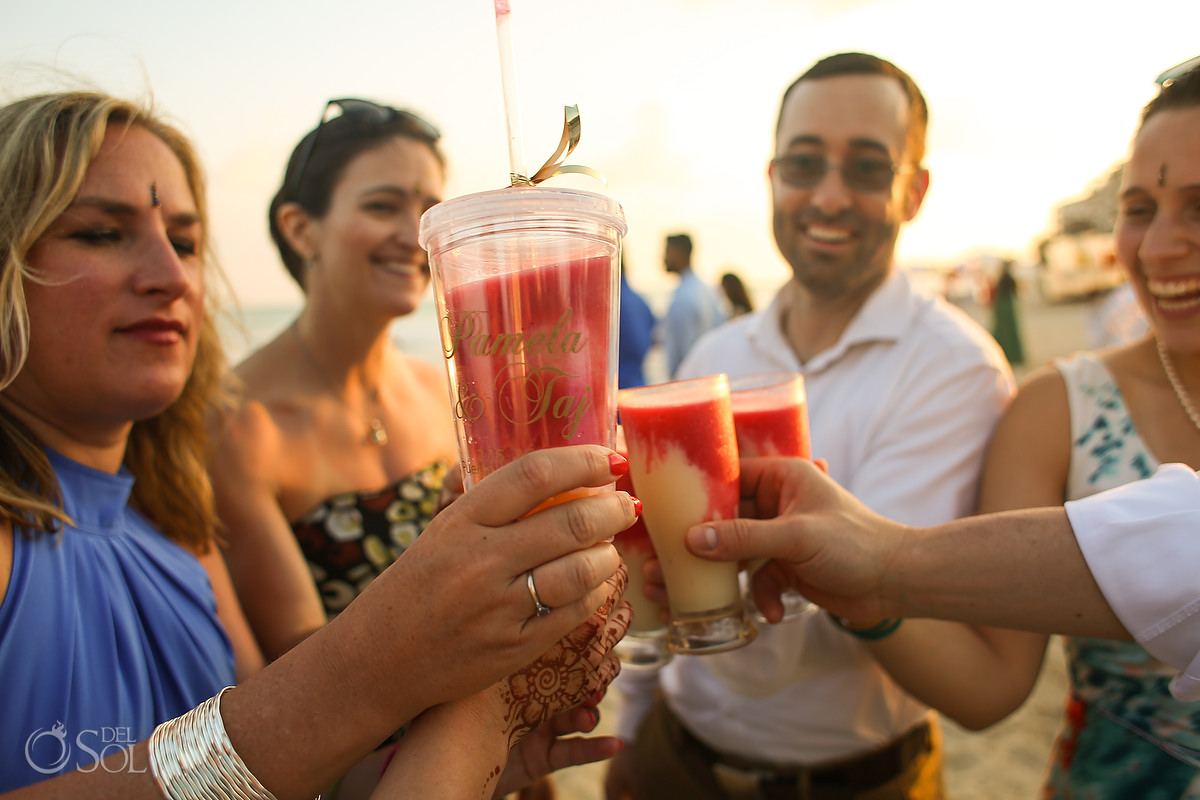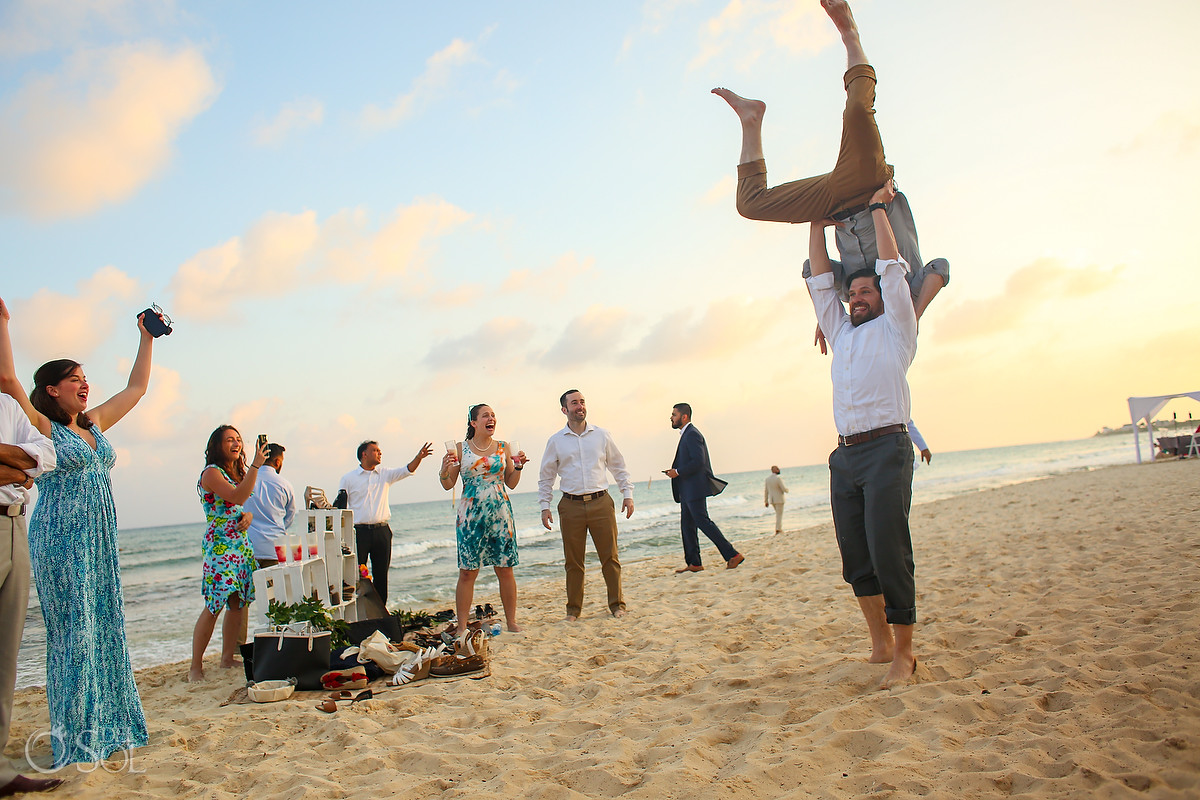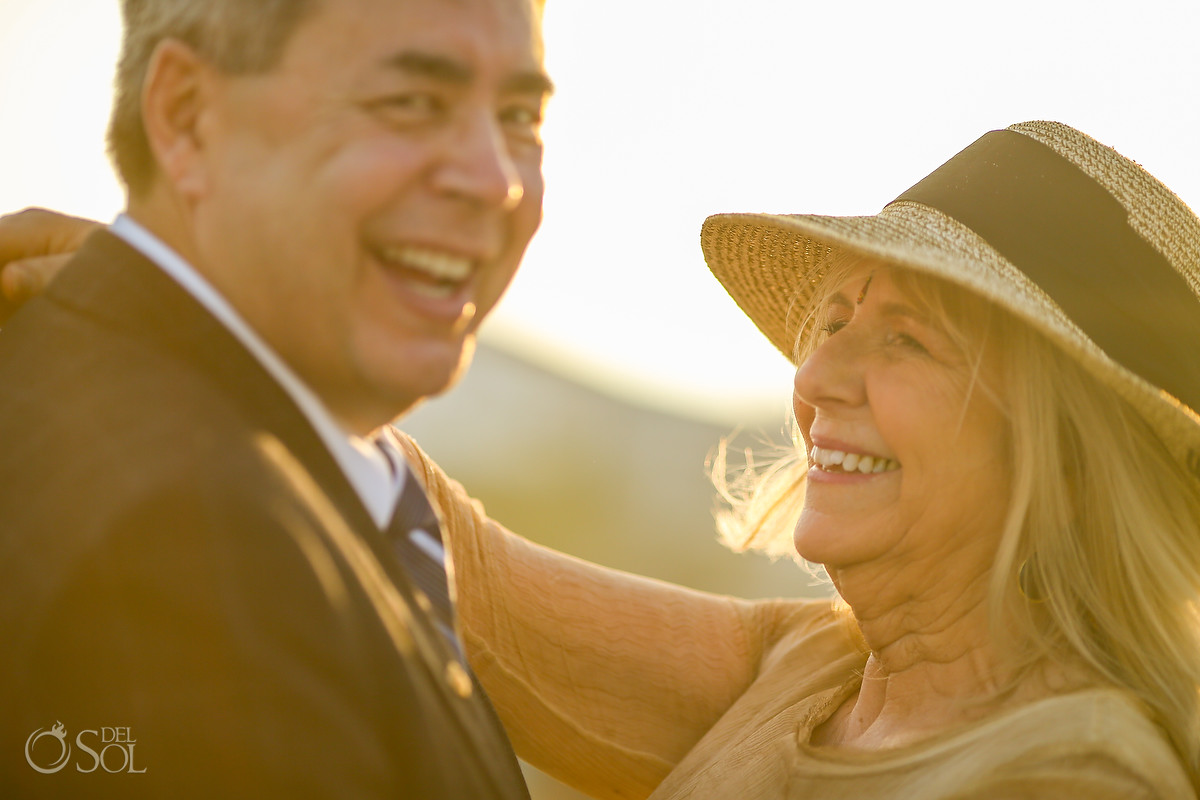 Del Sol: We also absolutely loved your wedding reception in the Now Jade Garden too.
"The Garden was the perfect space for a large group of your close family and friends.  It was ideal for everyone to mix, mingle and party with a constant cool ocean breeze. The string lighting and decor hanging from the trees made the space feel intimate and special.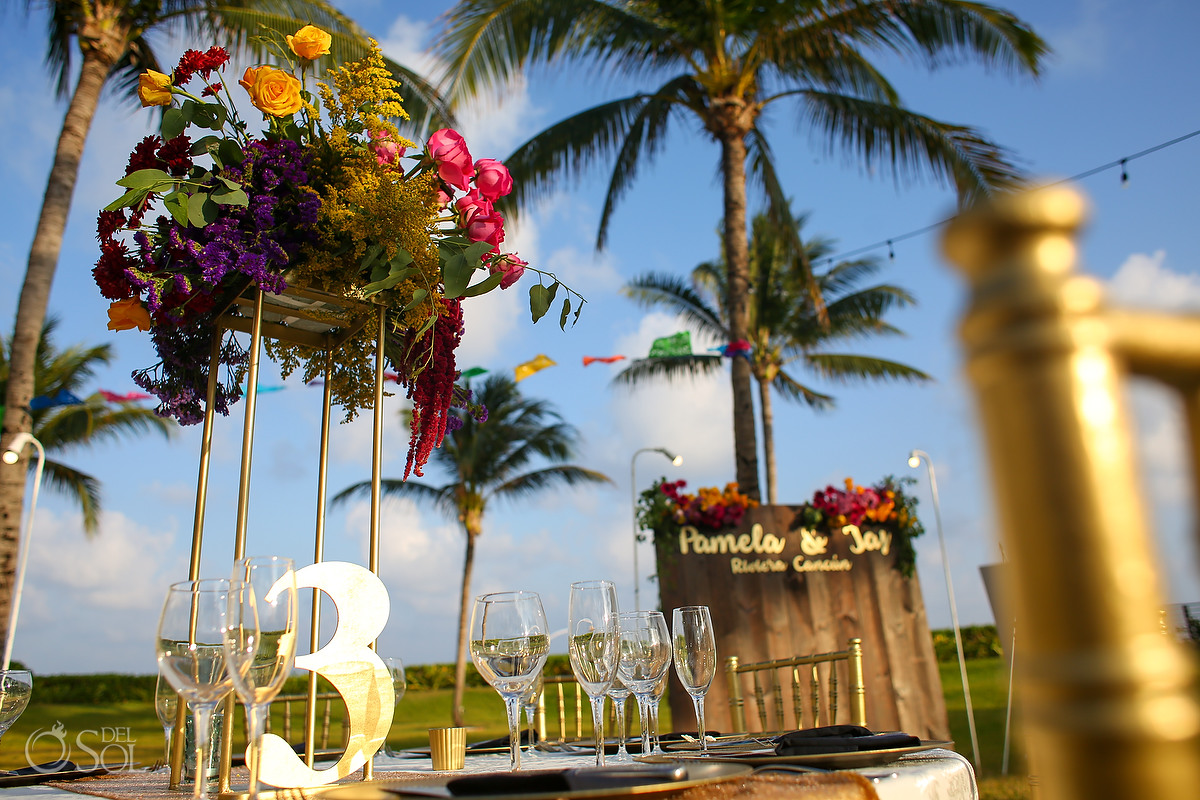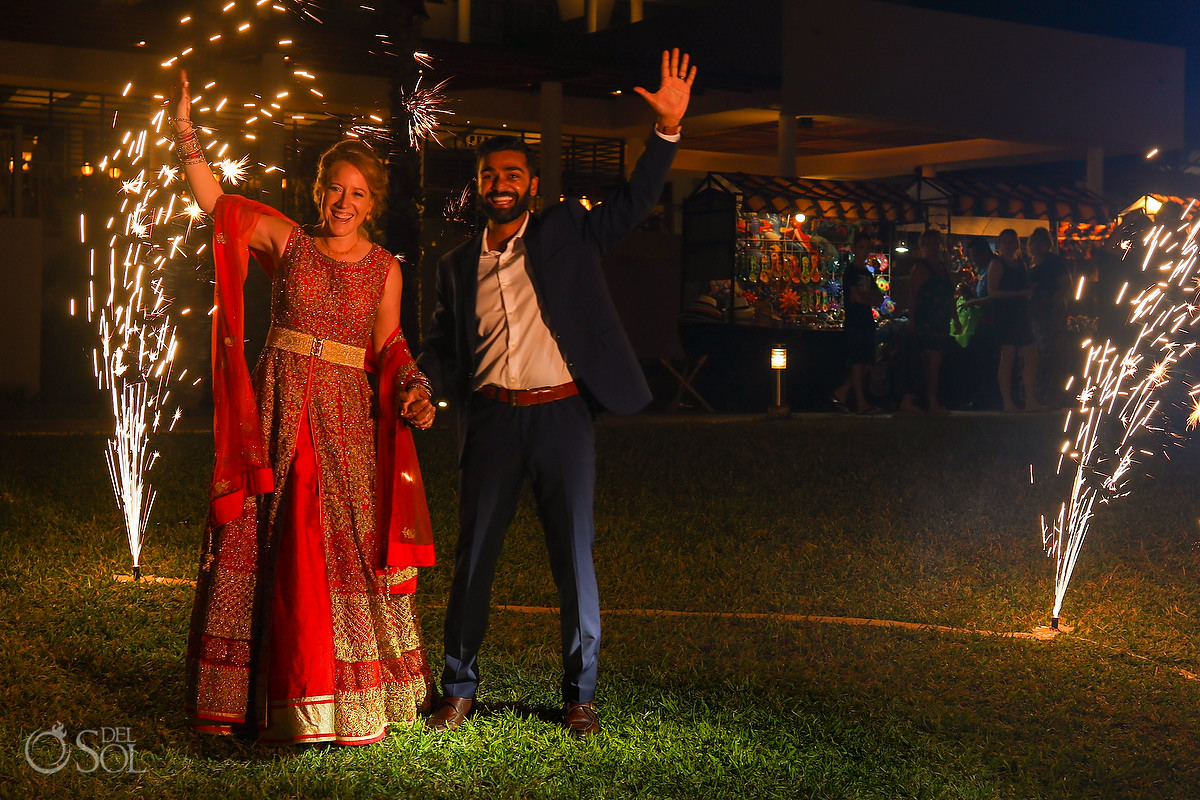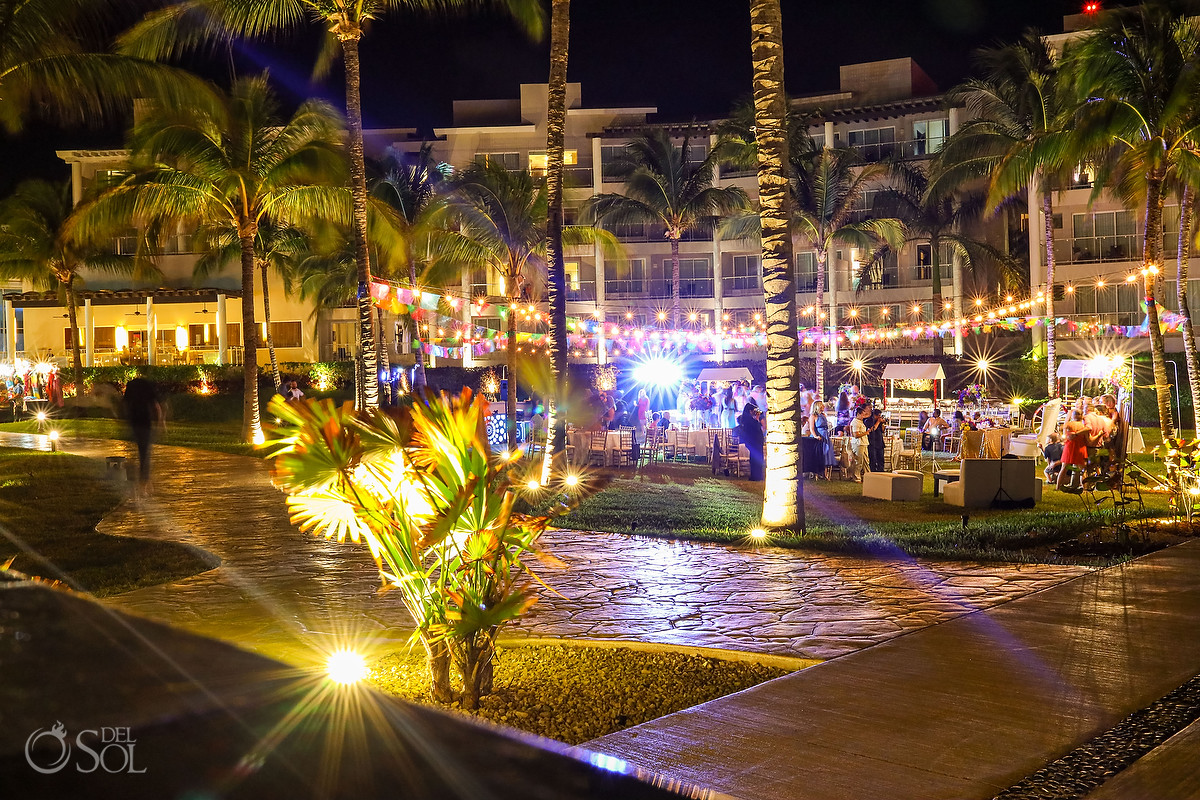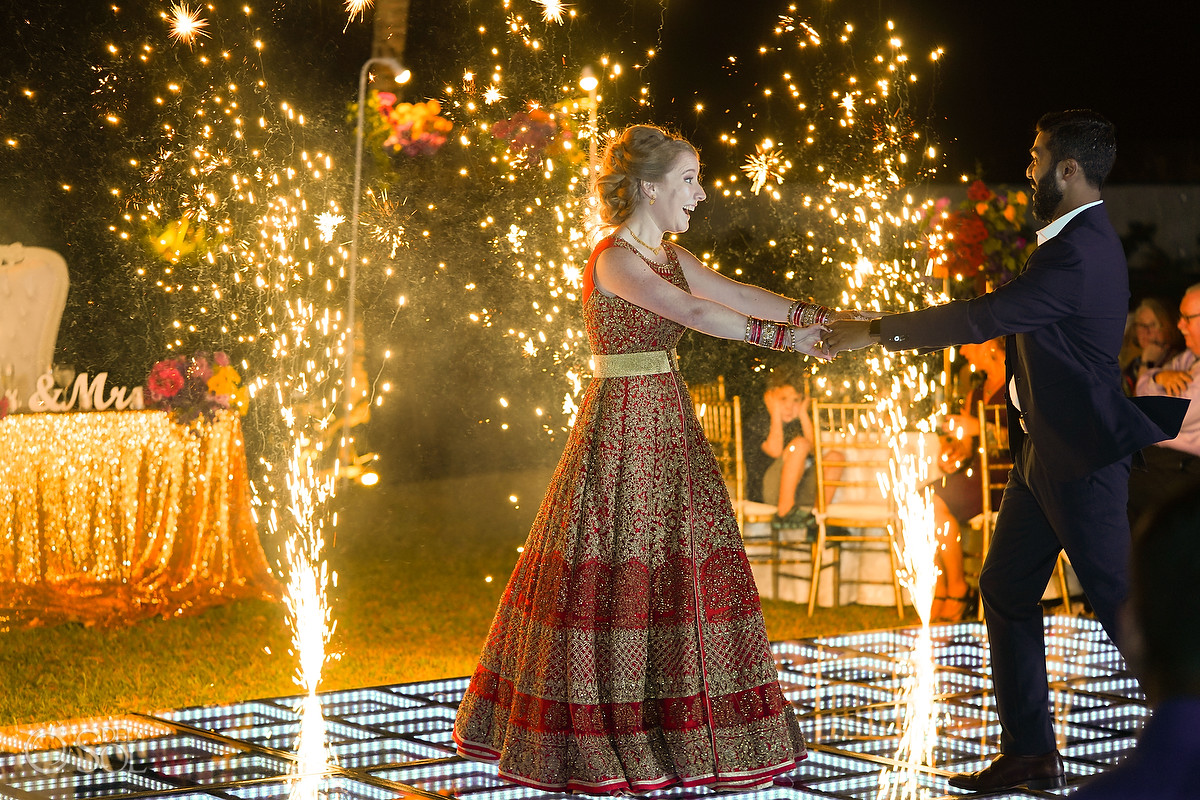 "We were very impressed with partylogue.  Our party favors were very much enjoyed.  
DJ Partyrod was very professional and accommodating for our last minute requests."
"We vividly remember looking over the venue after the reception had started with music playing and our guests eating, drinking and laughing, and thinking how lucky we were to be in this place, surrounded by people we love."
Not a day goes by, where I don't realize how lucky I am to have Pamela in my life. We are in our late thirties, and it took 1/2 a lifetime to find her, but she was worth the wait. She is everything I could ask for in a life partner. She is a great friend, travel partner, workout buddy, movie watcher, and popcorn eater. She will be an amazing wife, mother, sister and daughter-in-law. I can't wait to spend the rest of my life with her. – Taj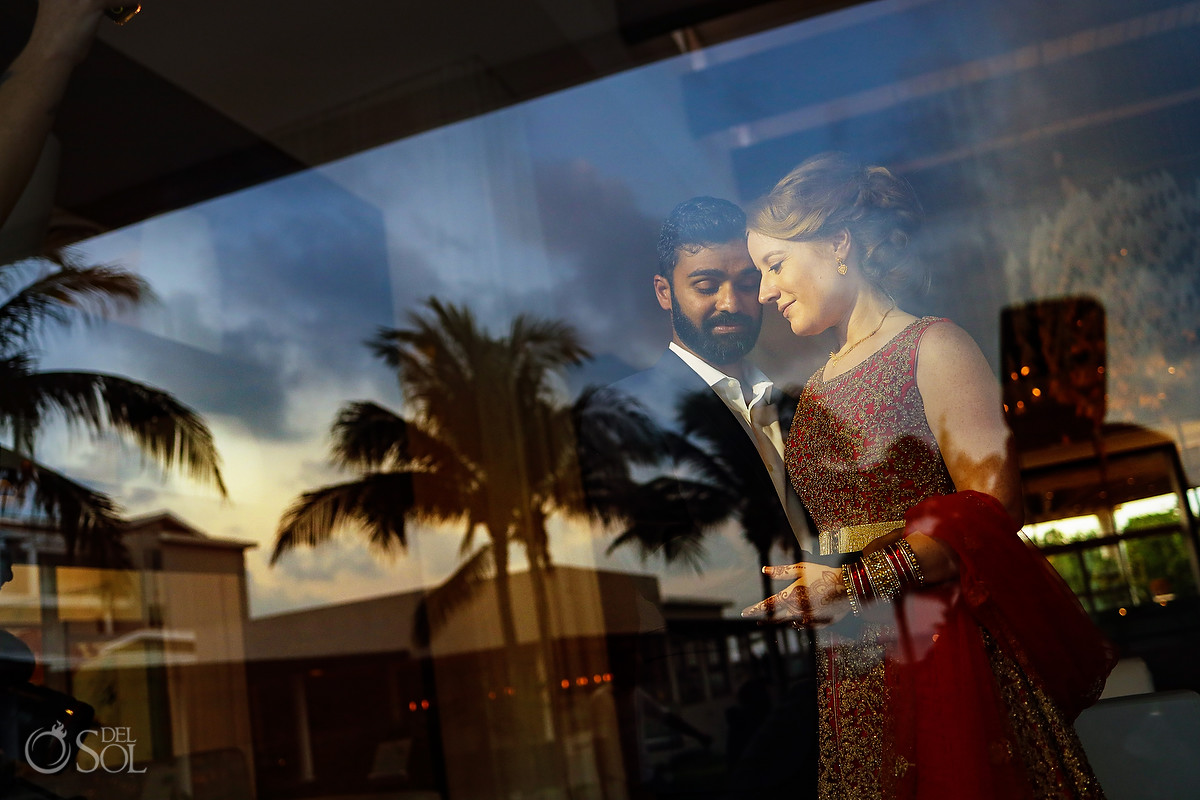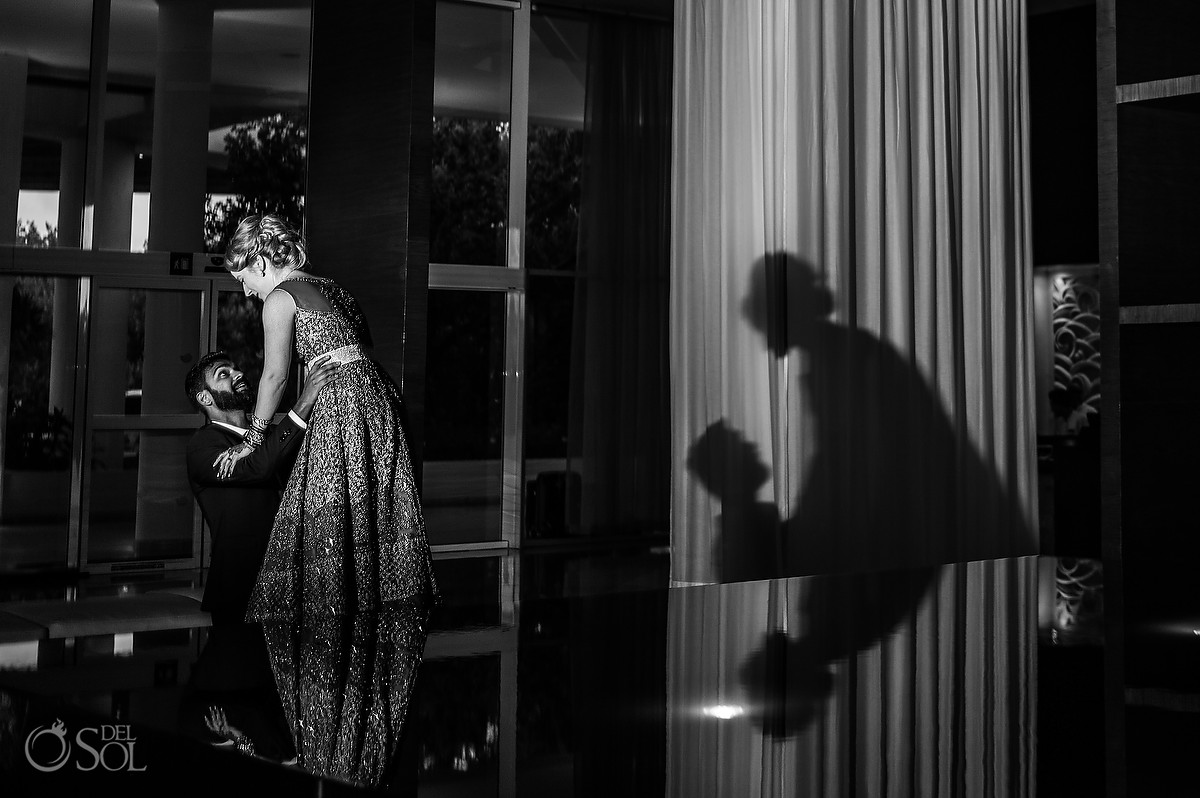 Del Sol: We believe that experiences make us the people we are – tell us an experience important to you as a couple.
"For us, life is a lot more fun going with the flow versus trying to control everything around us."
"Our 1st date occurred on a cold rainy night, we went to a rooftop bar in Washington DC. Pamela and I both like being outdoors. Even-though the weather was not perfect, it ended up being a perfect movement for her and I.  We ended up being the only people taking advantage of the outdoor section by the fire-it."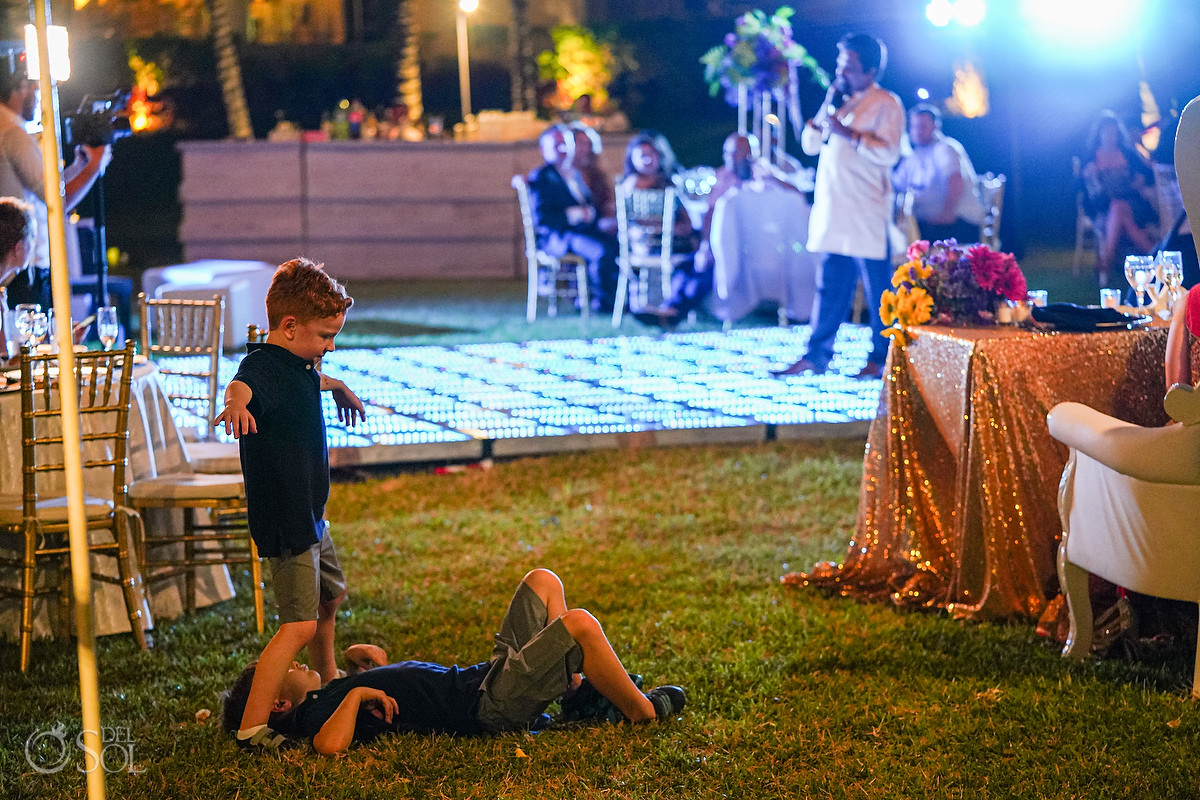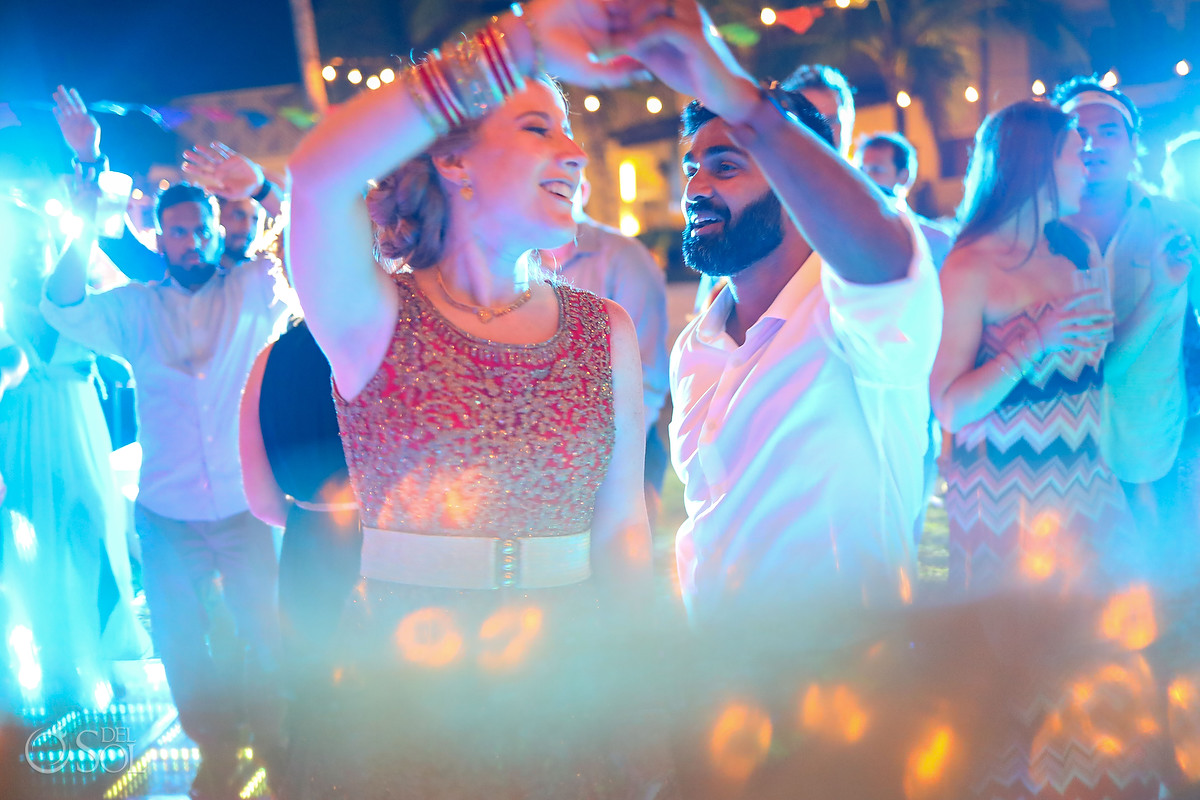 Del Sol: Any last words about your multicultural destination wedding experience?
"To family members who participated: None of this would have been possible without your love and support."
"You all are the reason we just did not elope. Thank you for making our wedding the most fun and magical time ever!  It was an event to remember."