Hard Rock Catholic Wedding
Kate + Junior
"We are so fortunate we were able to have wedding when we did. We are so grateful and thankful that our family and friends joined us on our special day. This may have been one of the last times we are all able to travel for a while and to be able to do it all together is even more of a blessing for us."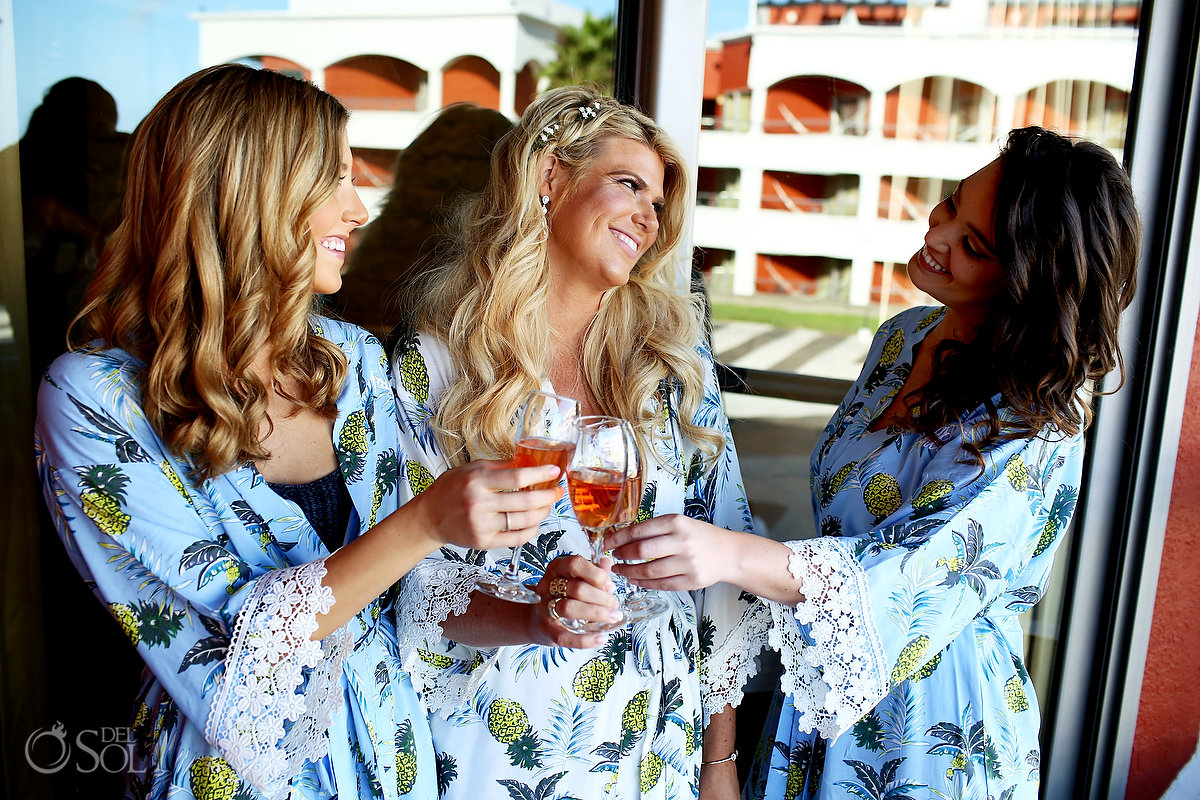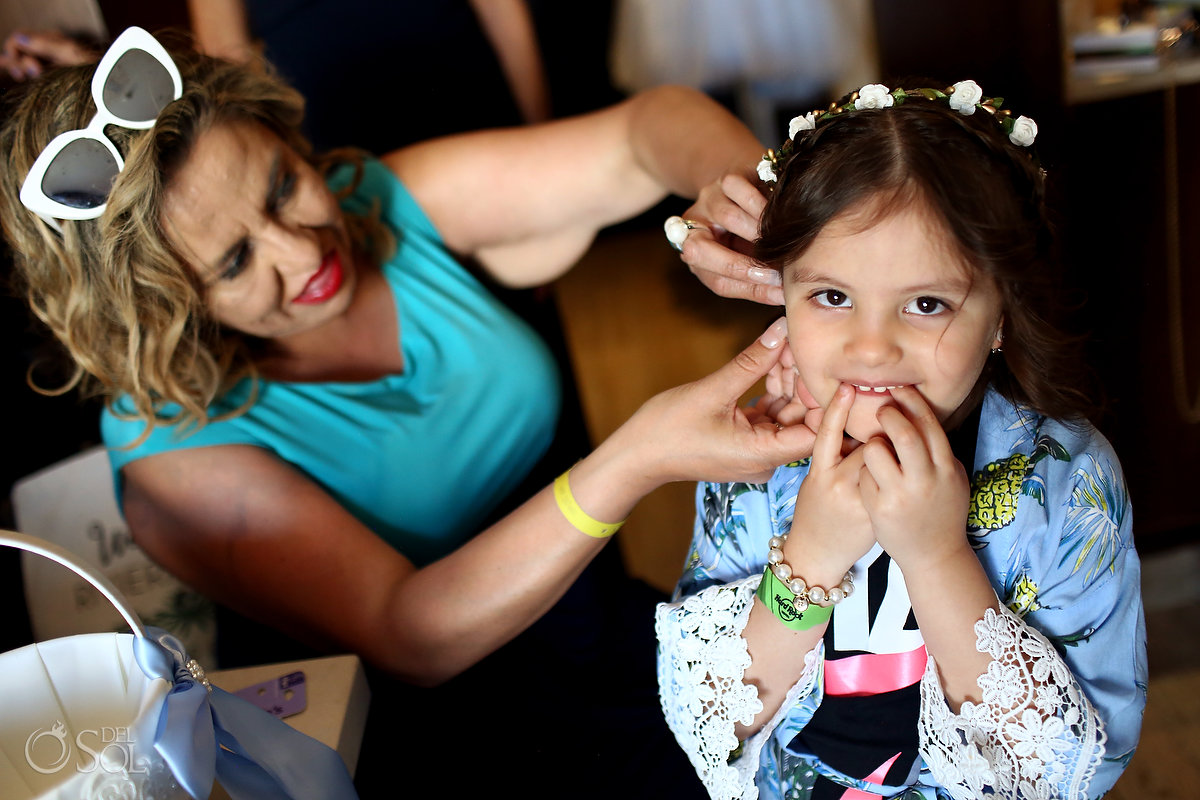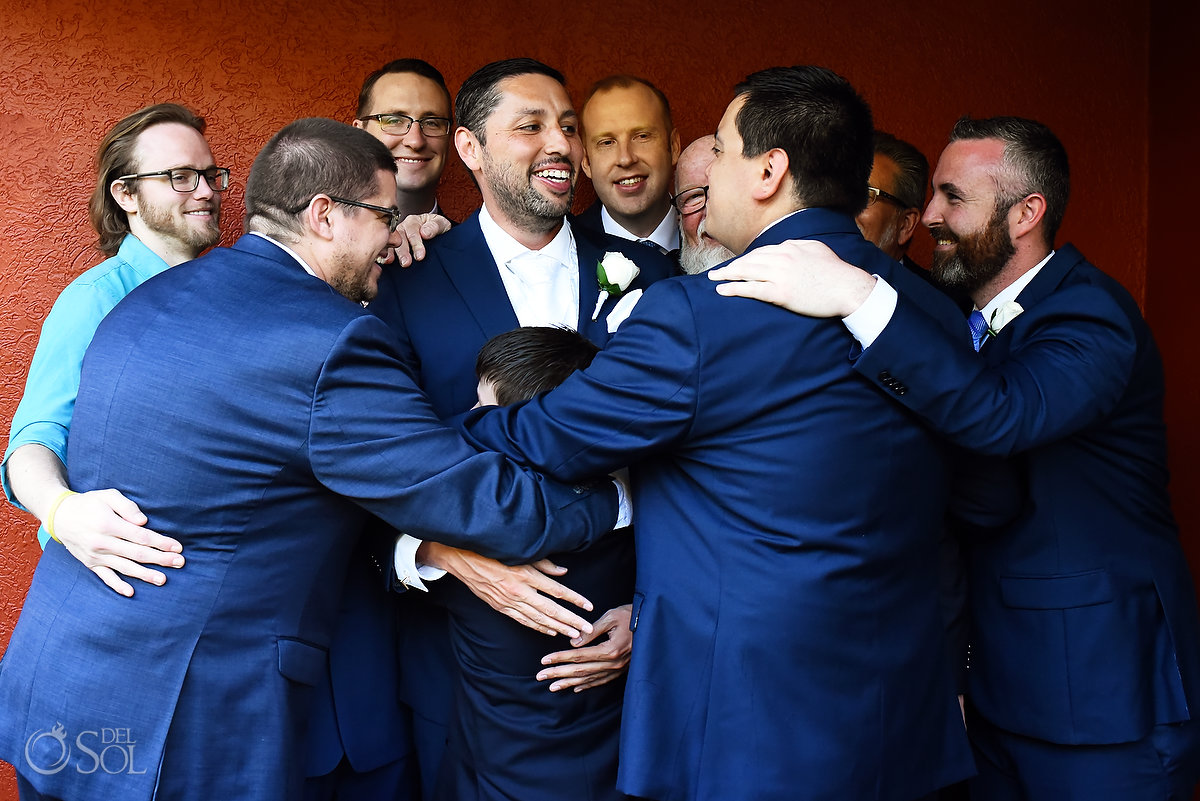 Del Sol: It's amazing LOVE brought you here! Why did you Travel for Love?
"The inspiration for our Hard Rock Catholic wedding was through our cousins. They got married the previous year in Tulum. As soon as we went, we knew that a destination wedding something that we wanted to do. It was so relaxing, and the planning wasn't as strenuous since we didn't have to decide where we were going to get married and if it was fair for either one of our families to choose the location."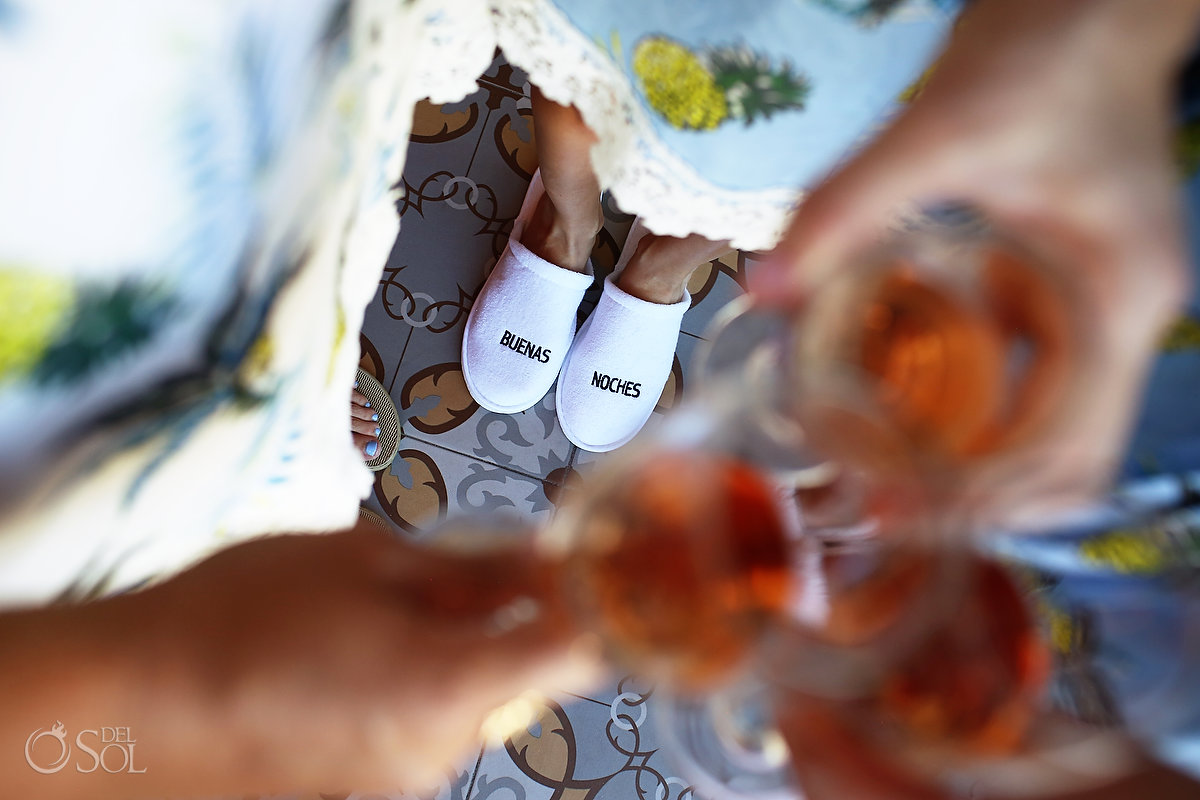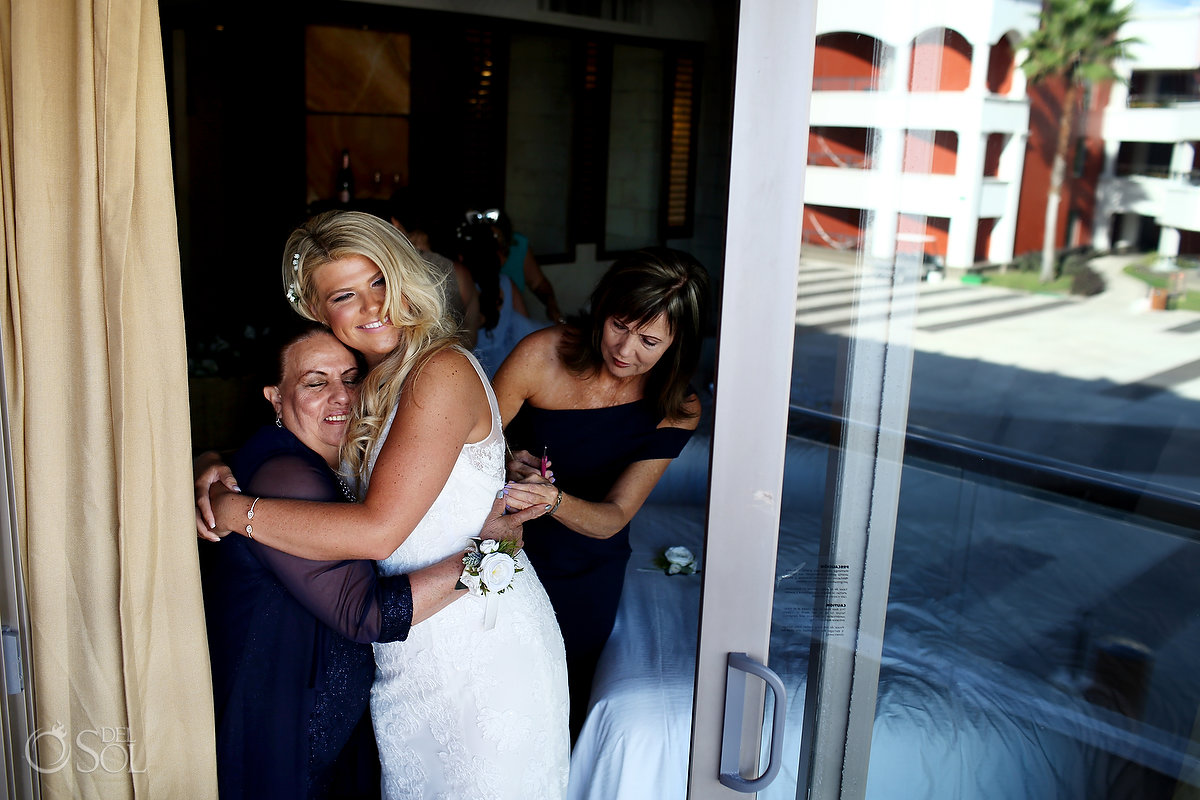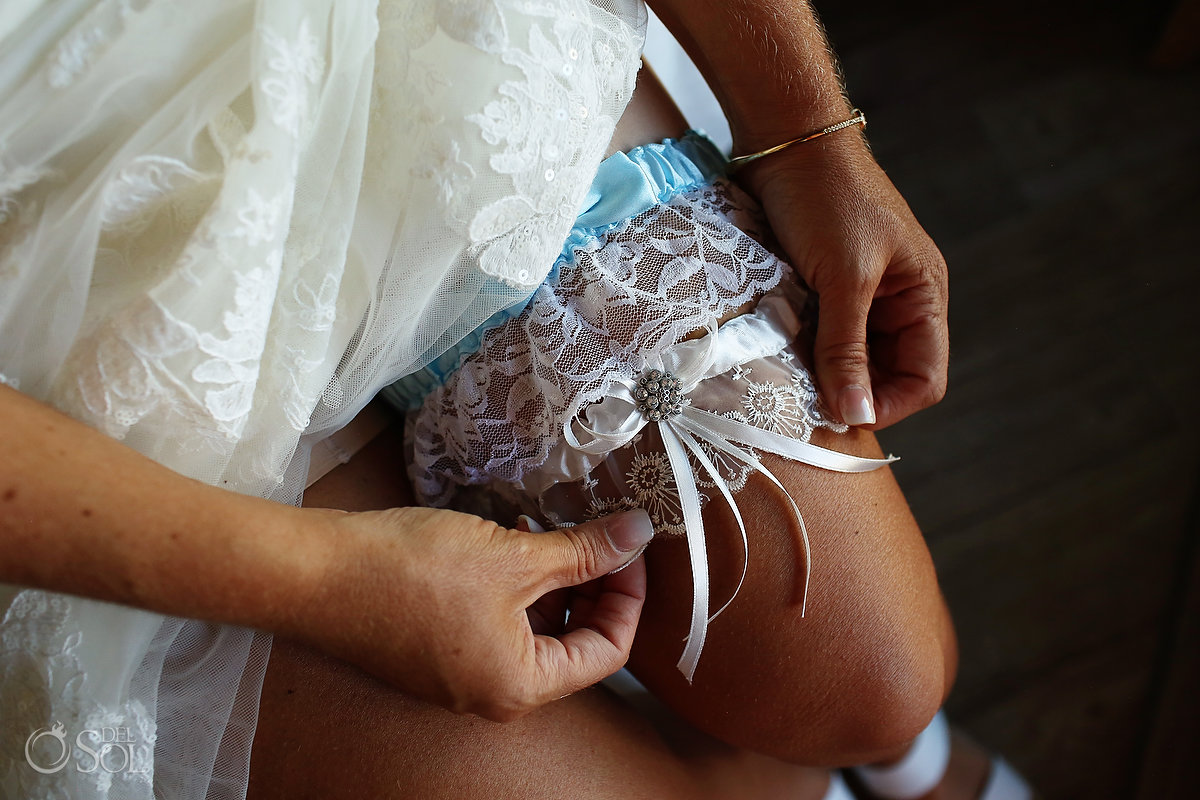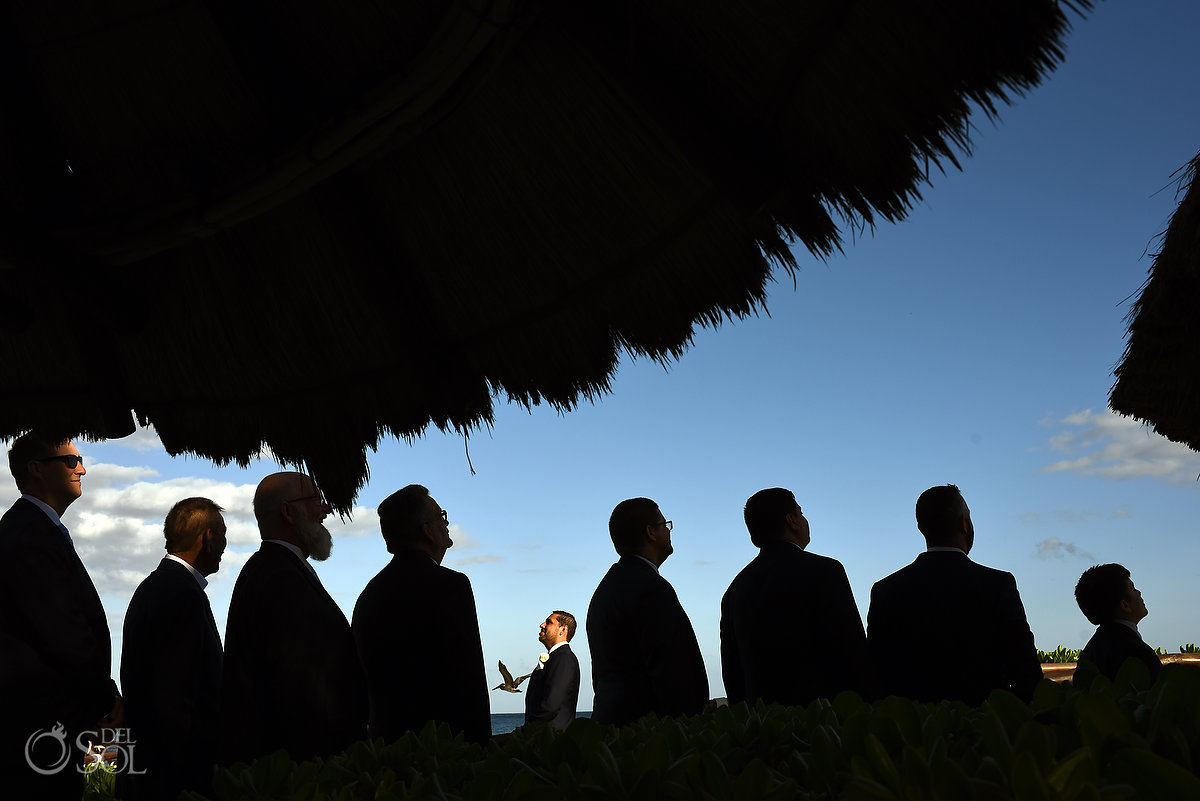 Del Sol: You guys chose to have a first look before your wedding ceremony – talk to us about that!
"We decided to have the first look because our relationship has been unconventional. Even though you are not supposed to see each other until the mass, we wanted this entire day to encompass the love that we have for each other. Whether we saw each other earlier rather than later in the day, we wanted our love to be shared all day.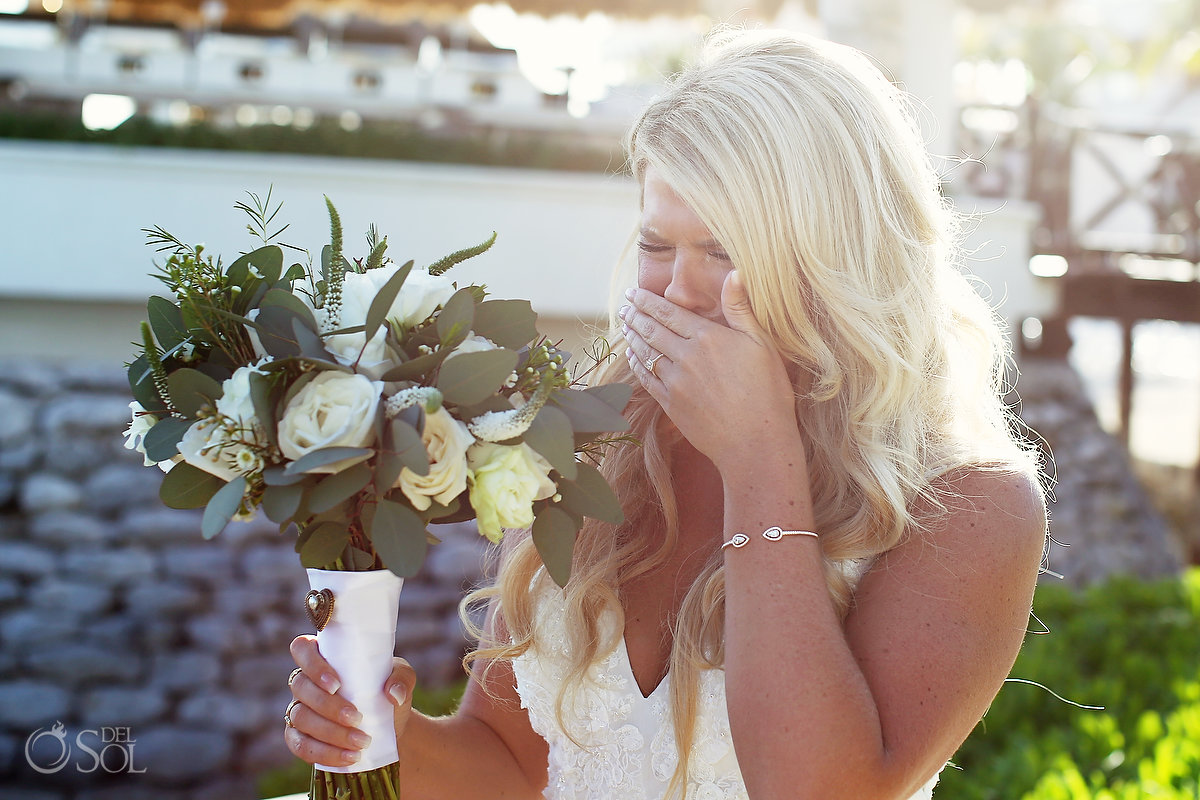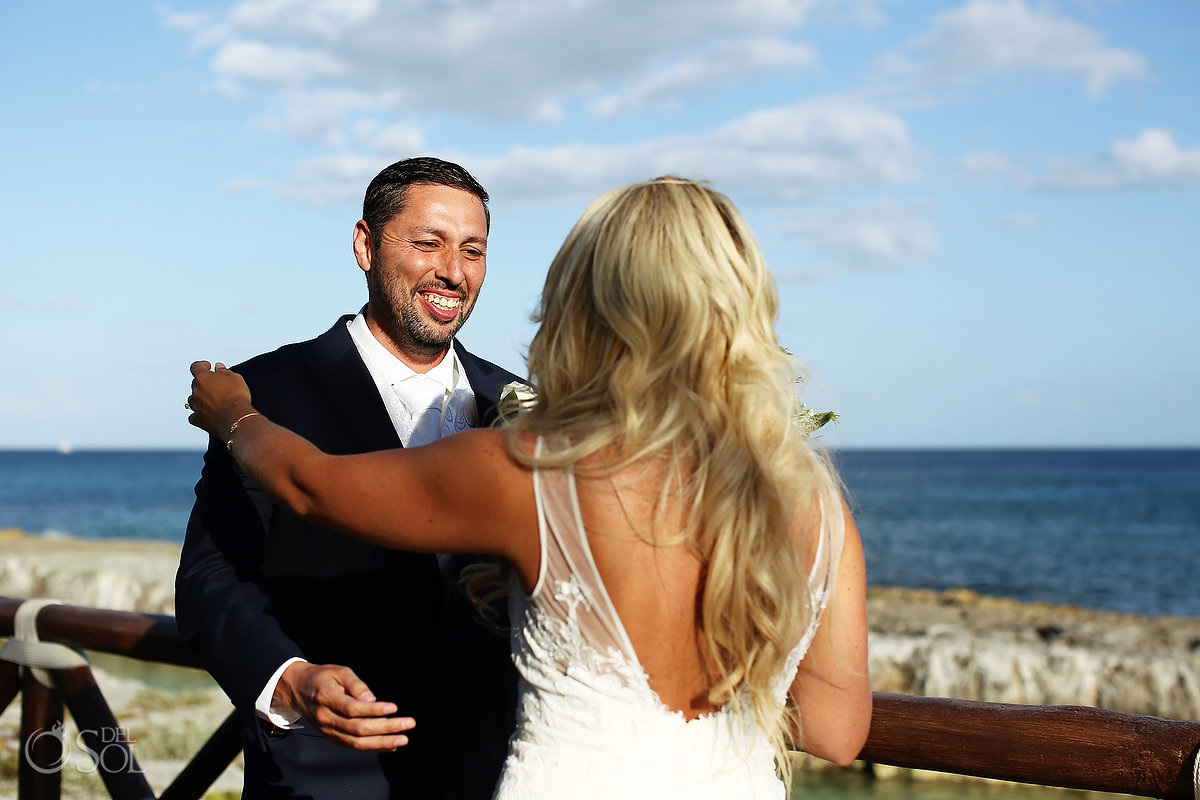 "With the background set and the waters colliding into the rocks, what better iconic landscape to have a first look! It felt surreal, the whole day went by so fast."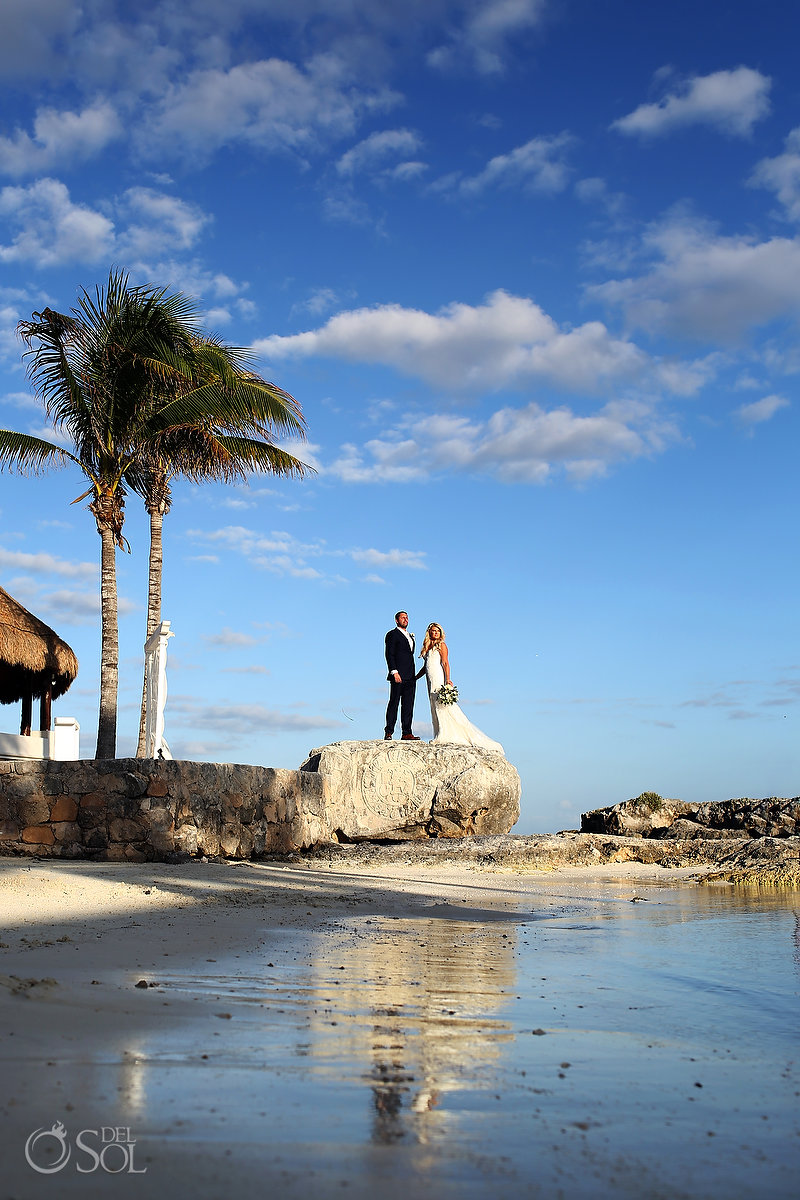 Del Sol: Kate, you also had a first look with your dad.
"It was a precious moment, my dad was gleaming with joy."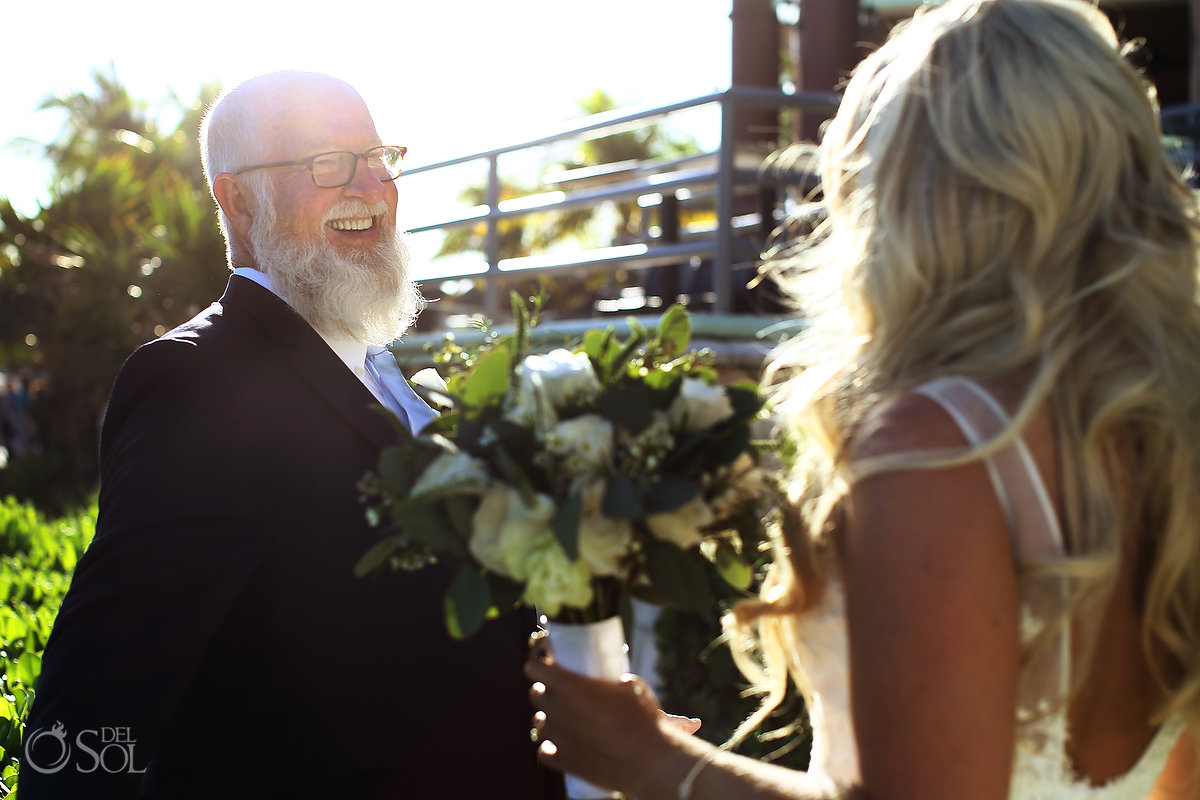 Del Sol: Most people think of the beach when they think about destination wedding. You came here to get married in a chapel – next to the ocean! The Hard Rock Riviera Maya Chapel is quite a unique location, what attracted you to this Catholic wedding venue?
"The Hard Rock Riviera Maya location was one of two with a Catholic chapel on site. We went to the other for our cousin's wedding, so we wanted to give the guests a new venue to experience. We must say, it was lovely. When we saw the San Charbel chapel, it was beautiful and knew this is where we wanted to exchange our wedding vows."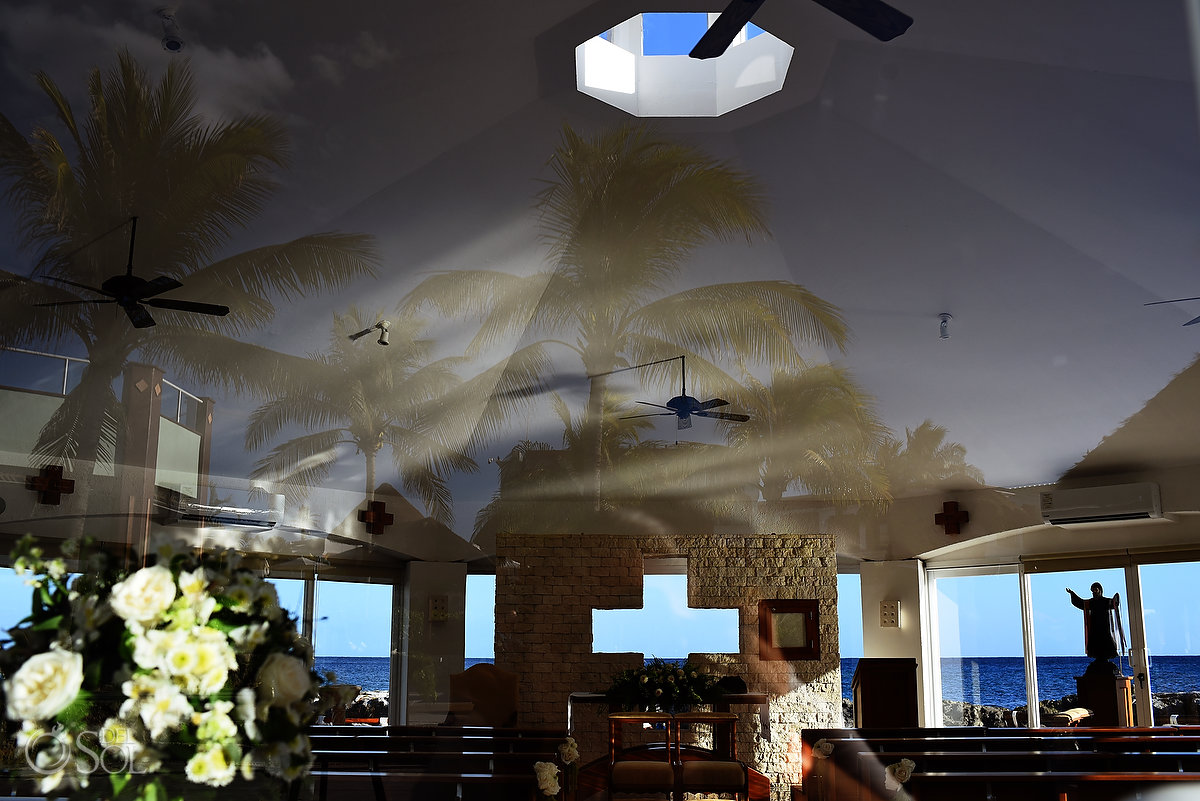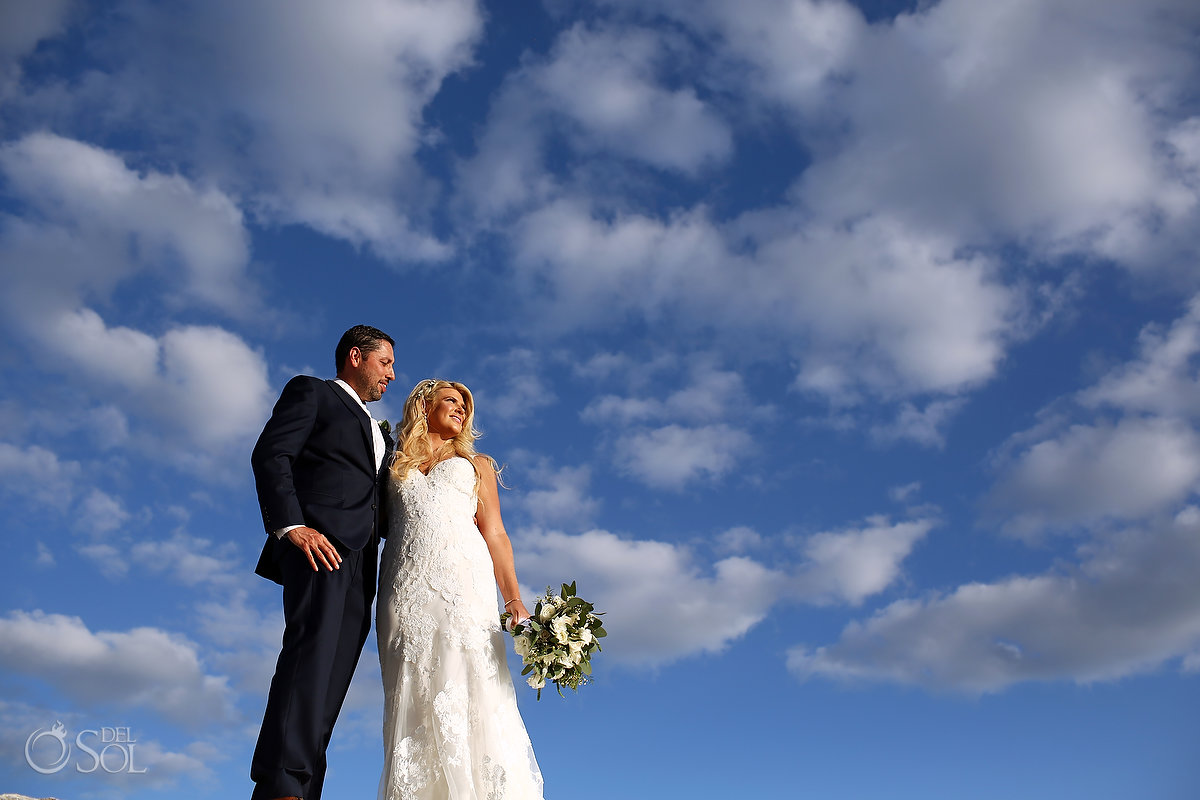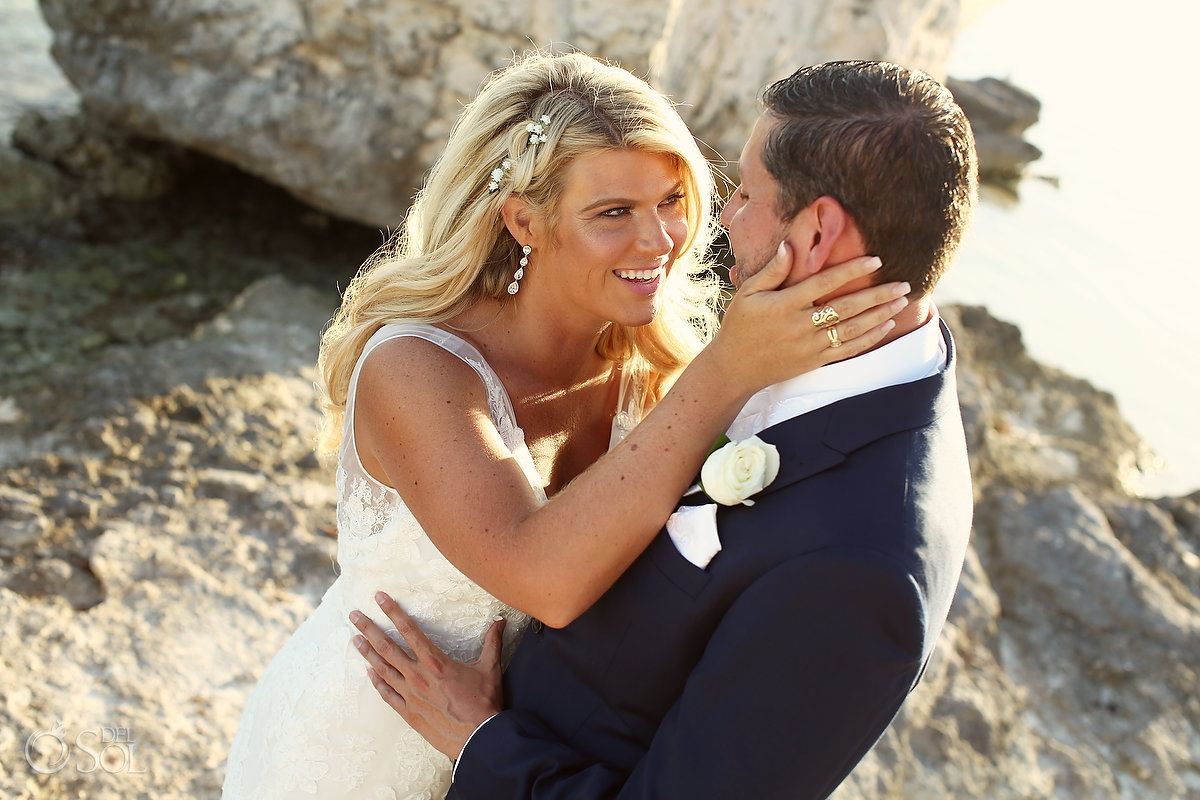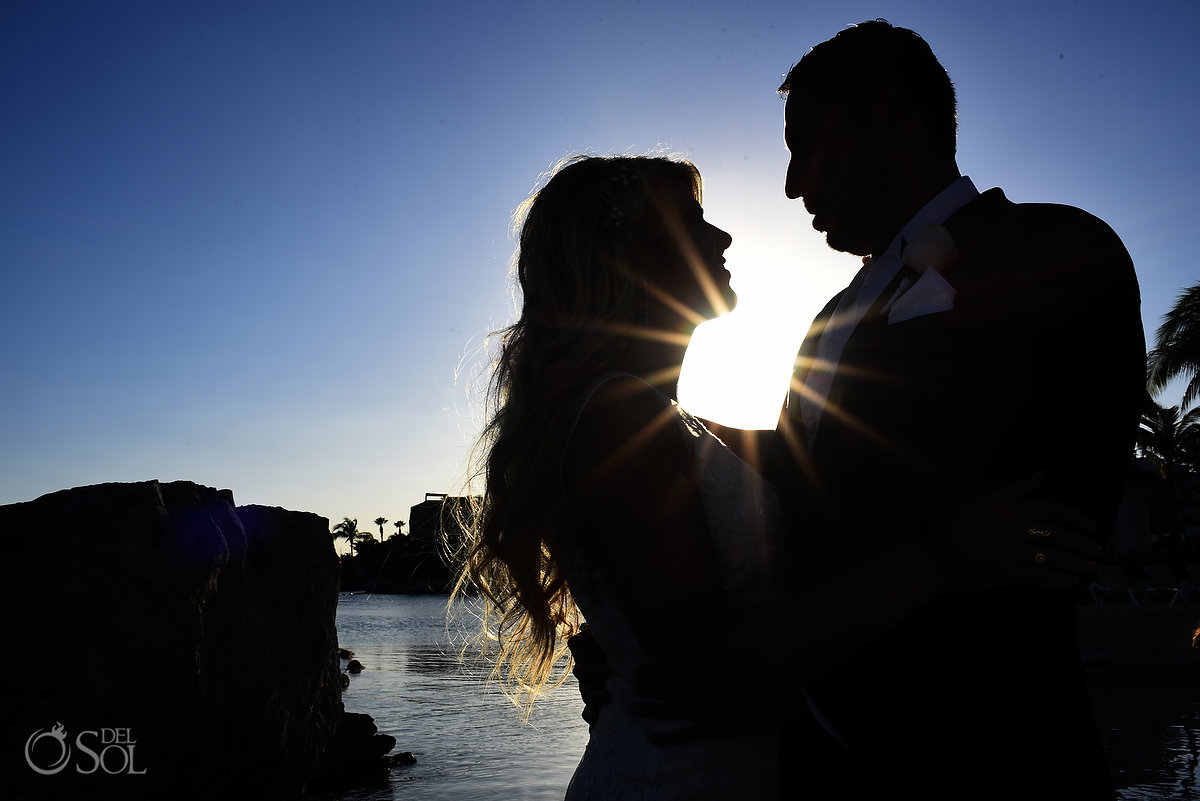 "It was very important to both of us to get married through the Catholic Church, so choosing the Hard Rock Riviera Maya San Charbel Chapel was a no brainer for us!"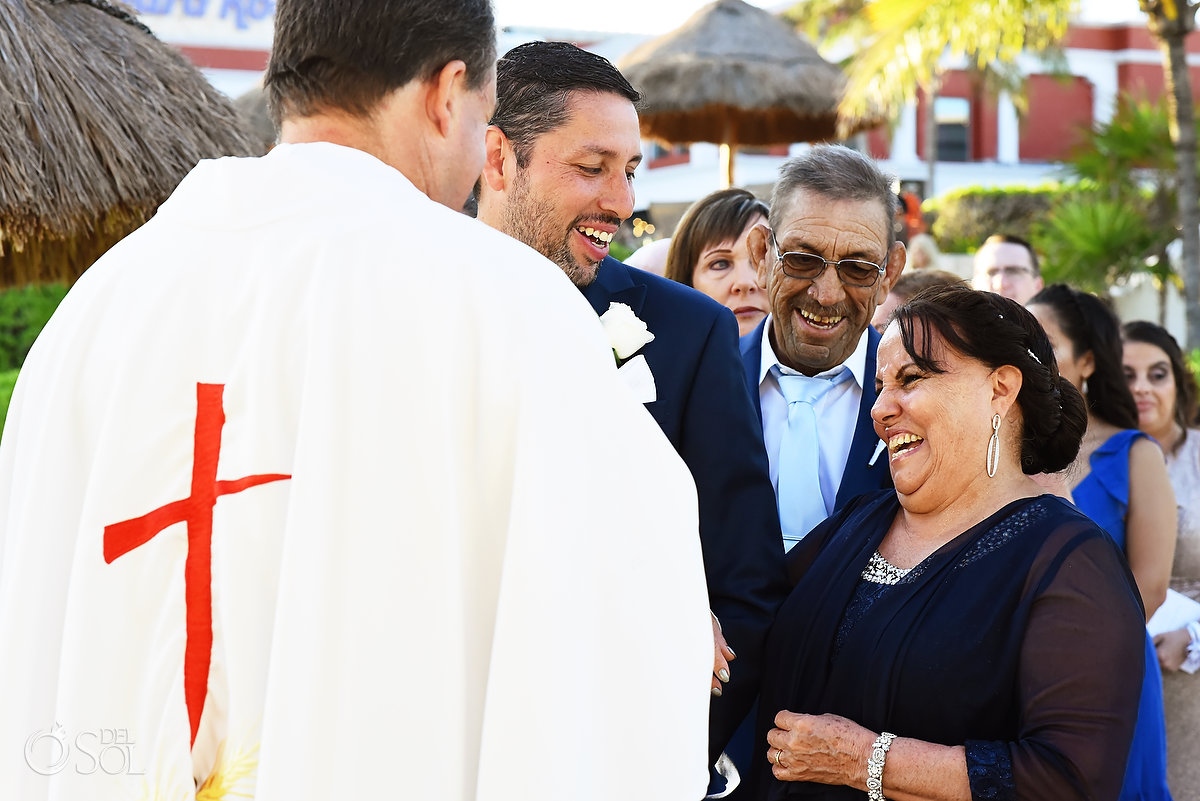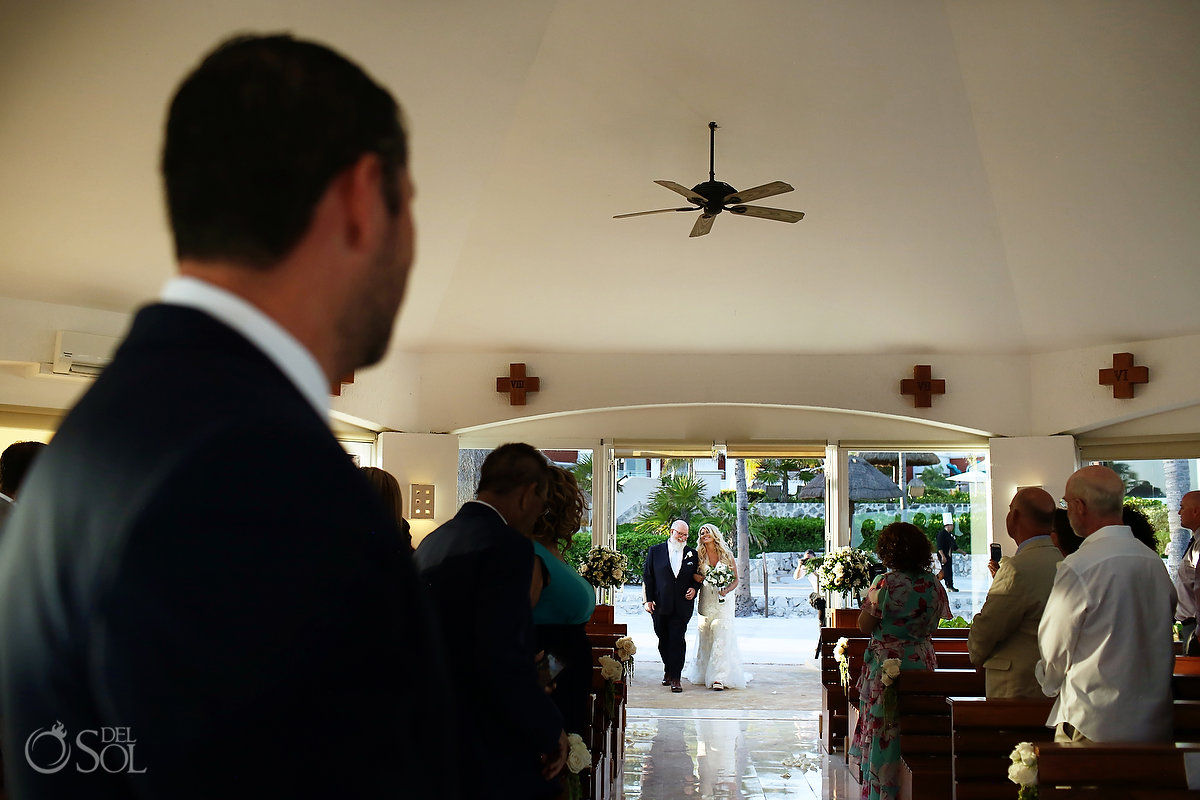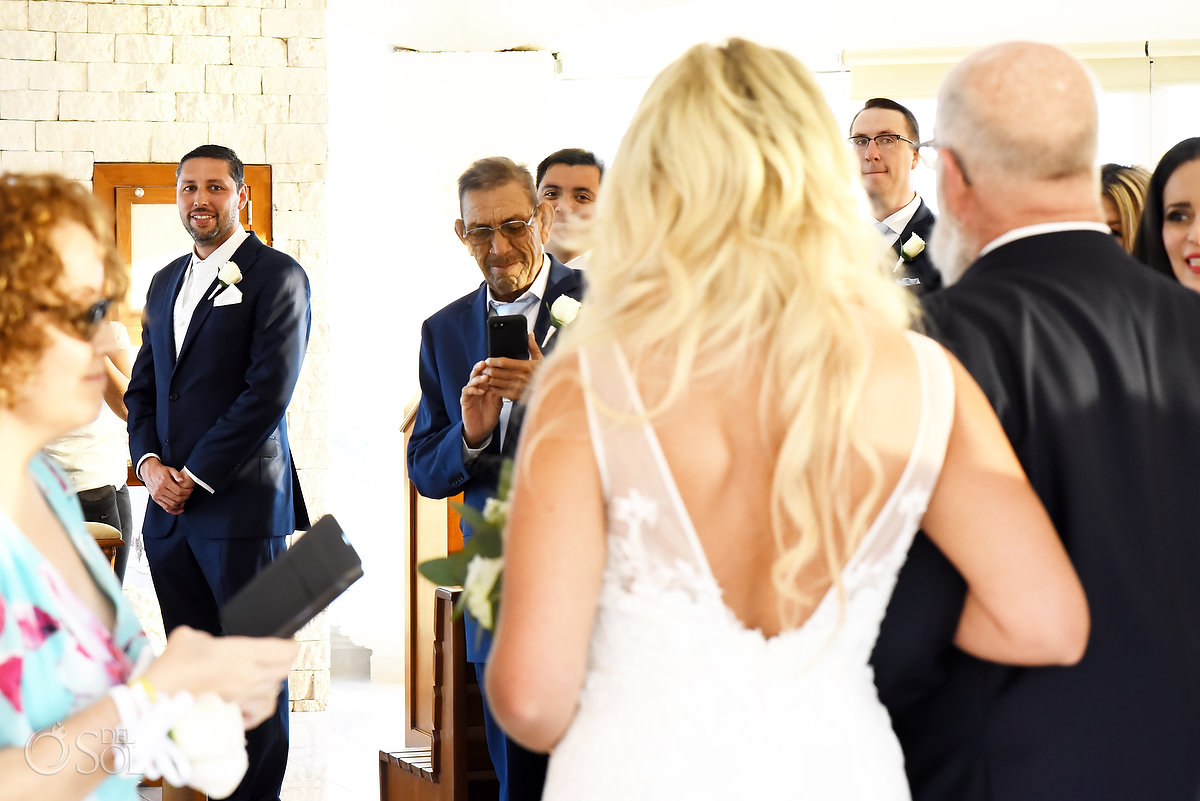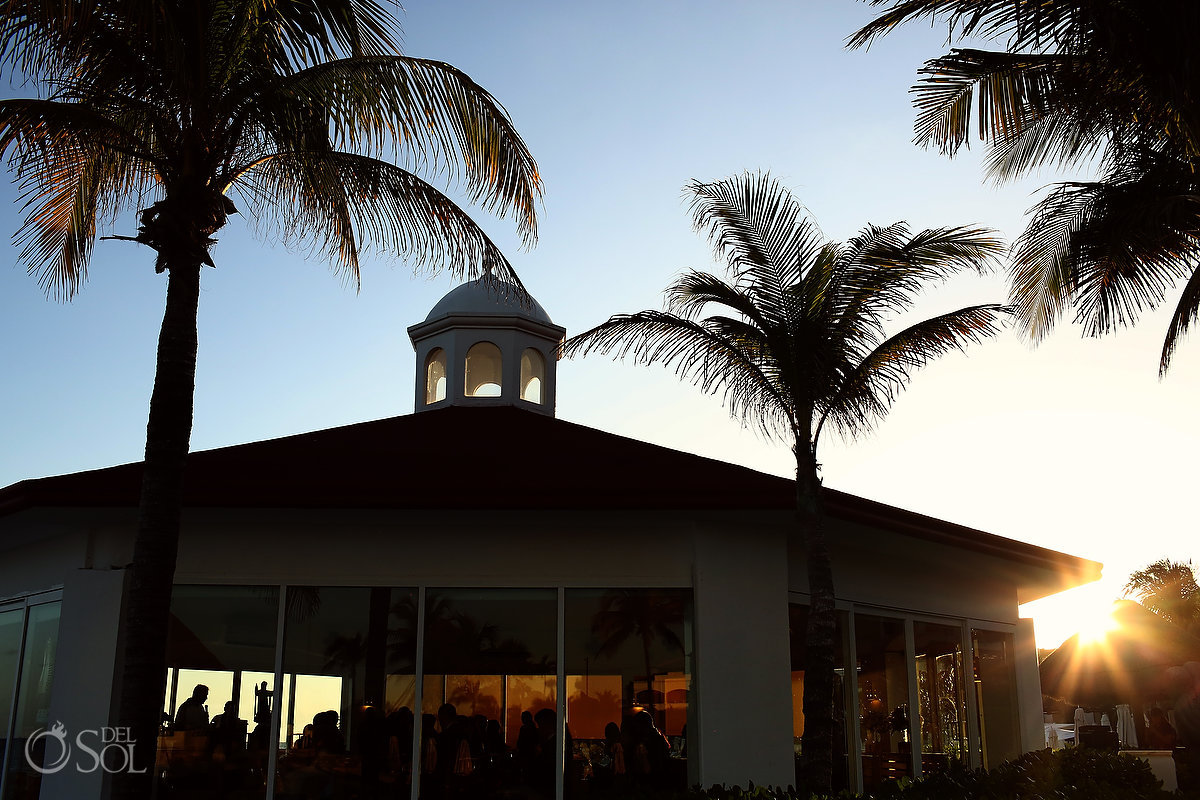 "We chose Hard Rock Riviera Maya because they had the Catholic chapel within the resort, and we wanted it to be all in one location. We had some really good bali bed servers, and our wedding coordinator was really great for us, Marielos."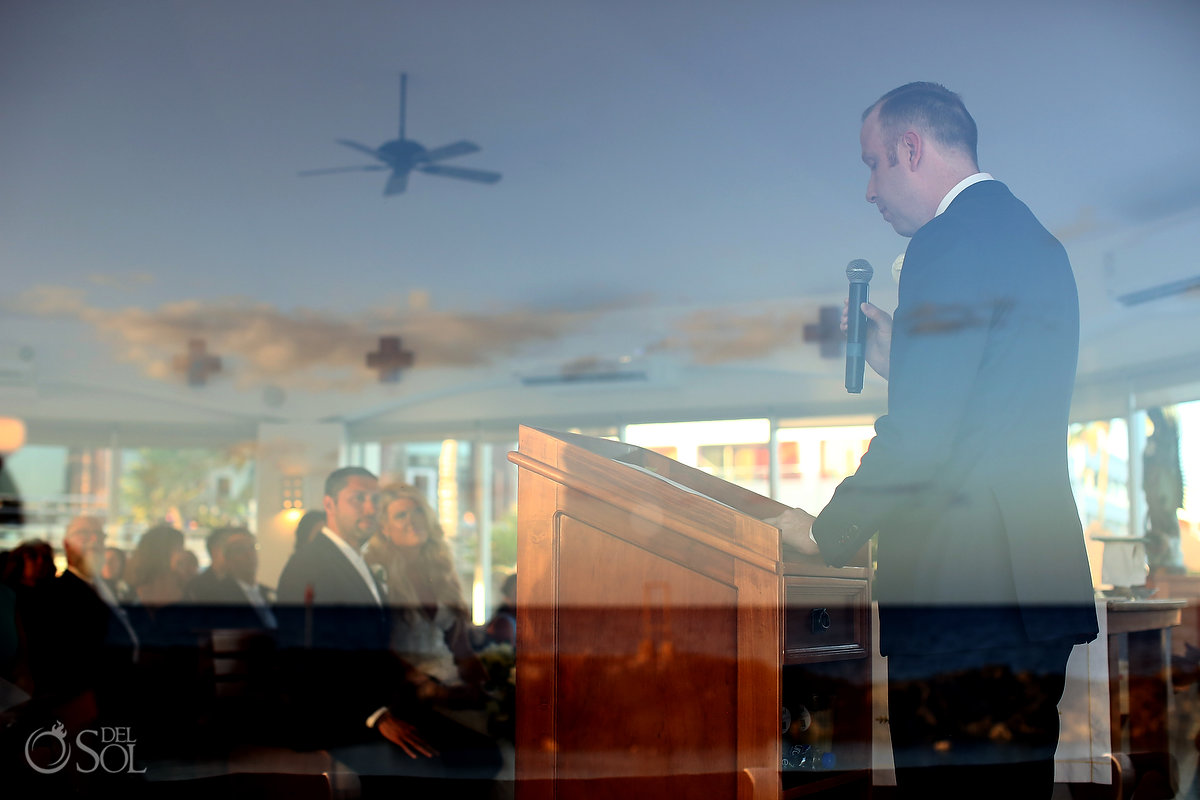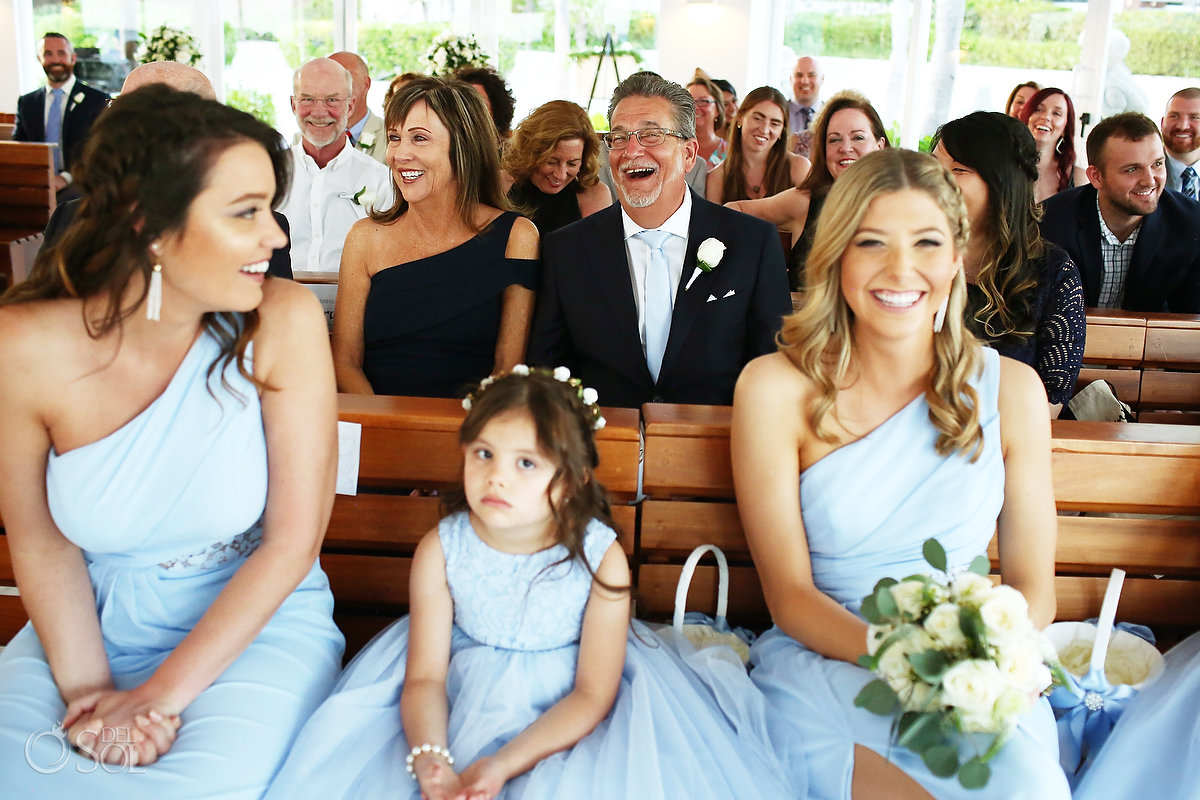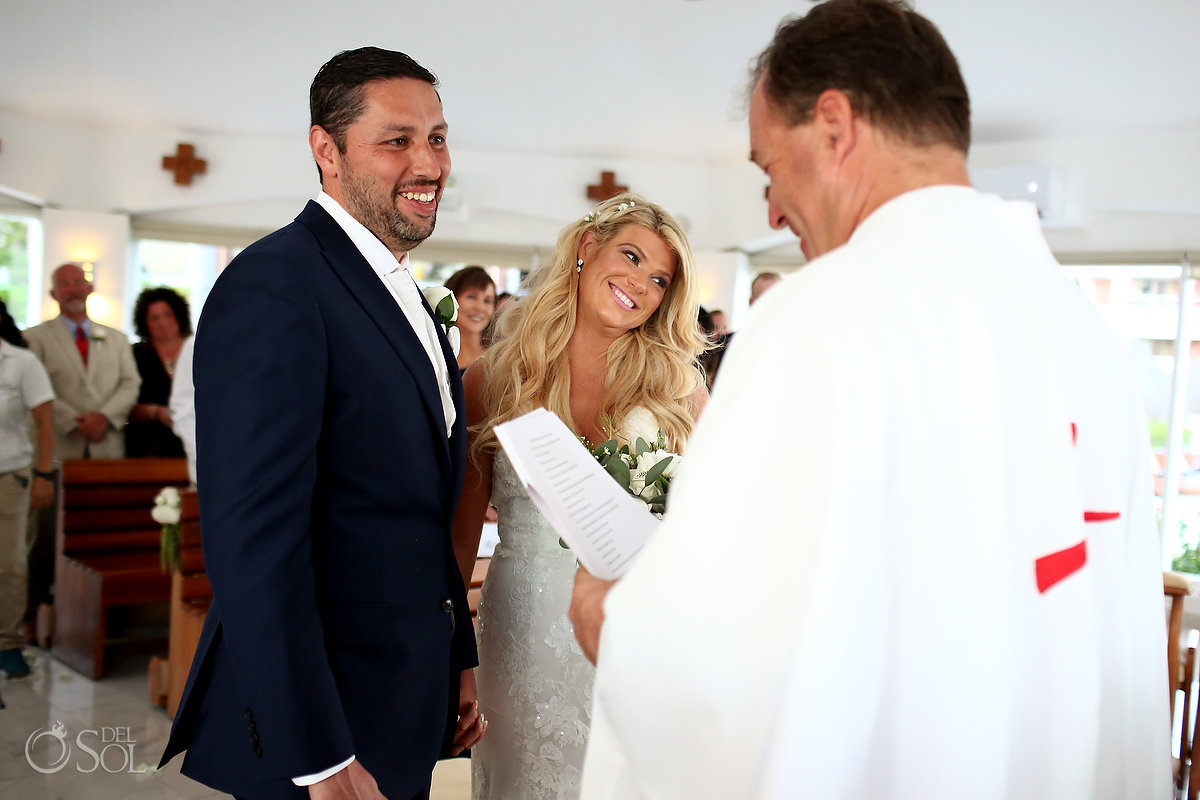 Del Sol: Was there a part of your the wedding day that stood out or was especially meaningful to you?
"The most amazing moment of our wedding day was our exchanging of vows. Four and a half years culminating in one moment. It was beautiful."
"The exchanging of the wedding vows was amazing with the beautiful backdrop and the see-through cross peering out into the sea. I loved the mariachi band, I thought they were so cool. The whole day was meaningful, as cliché as that sounds, it was just so fun having our friends and family join us for our special day."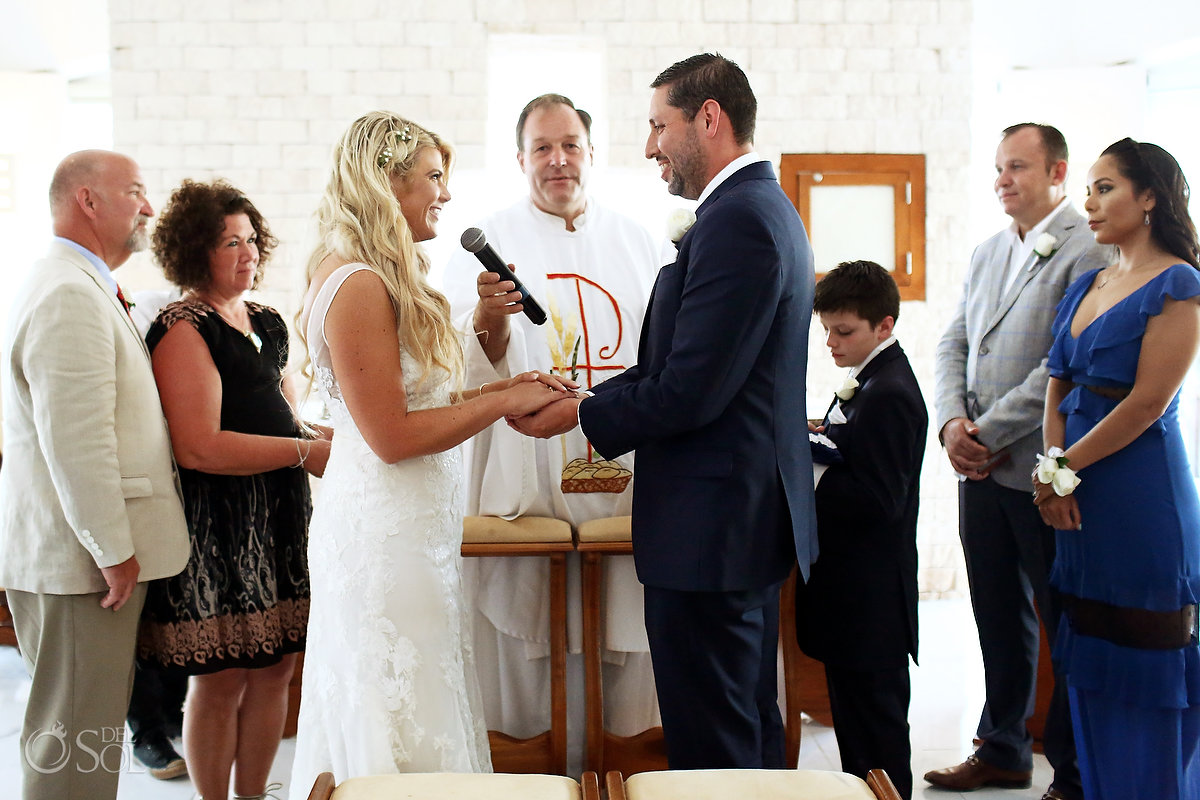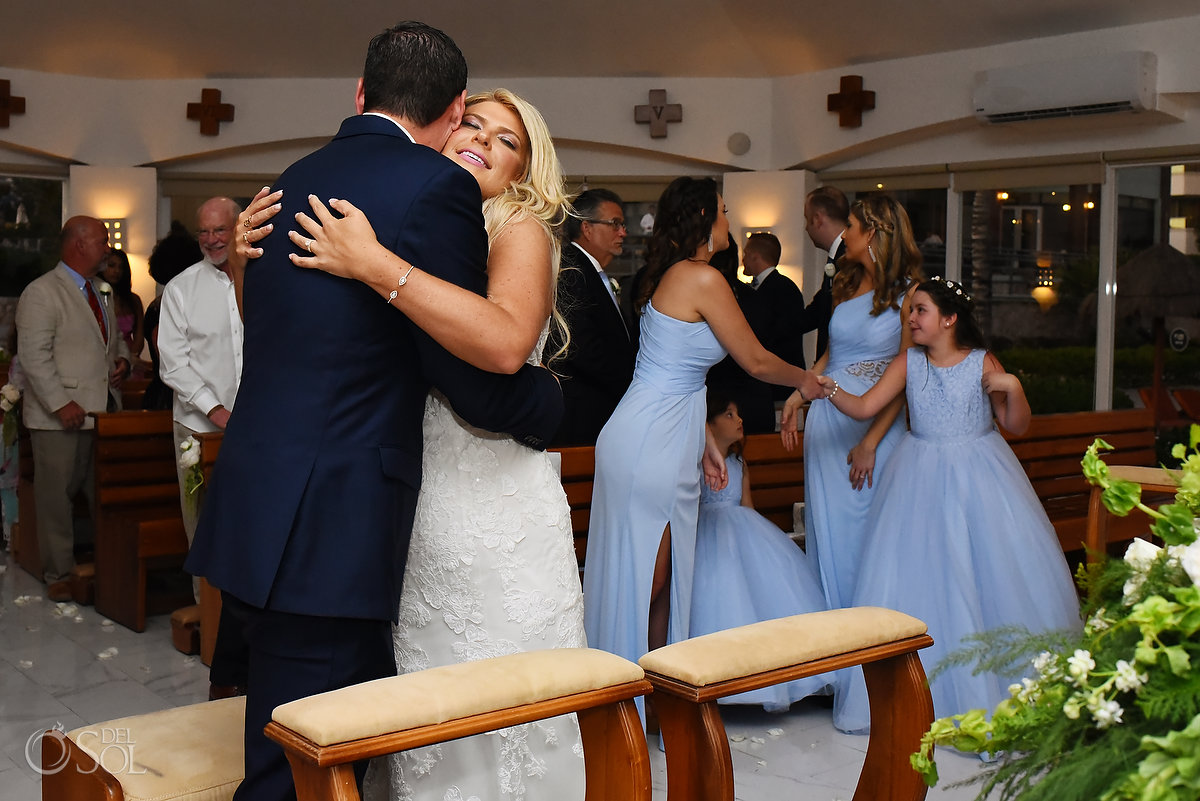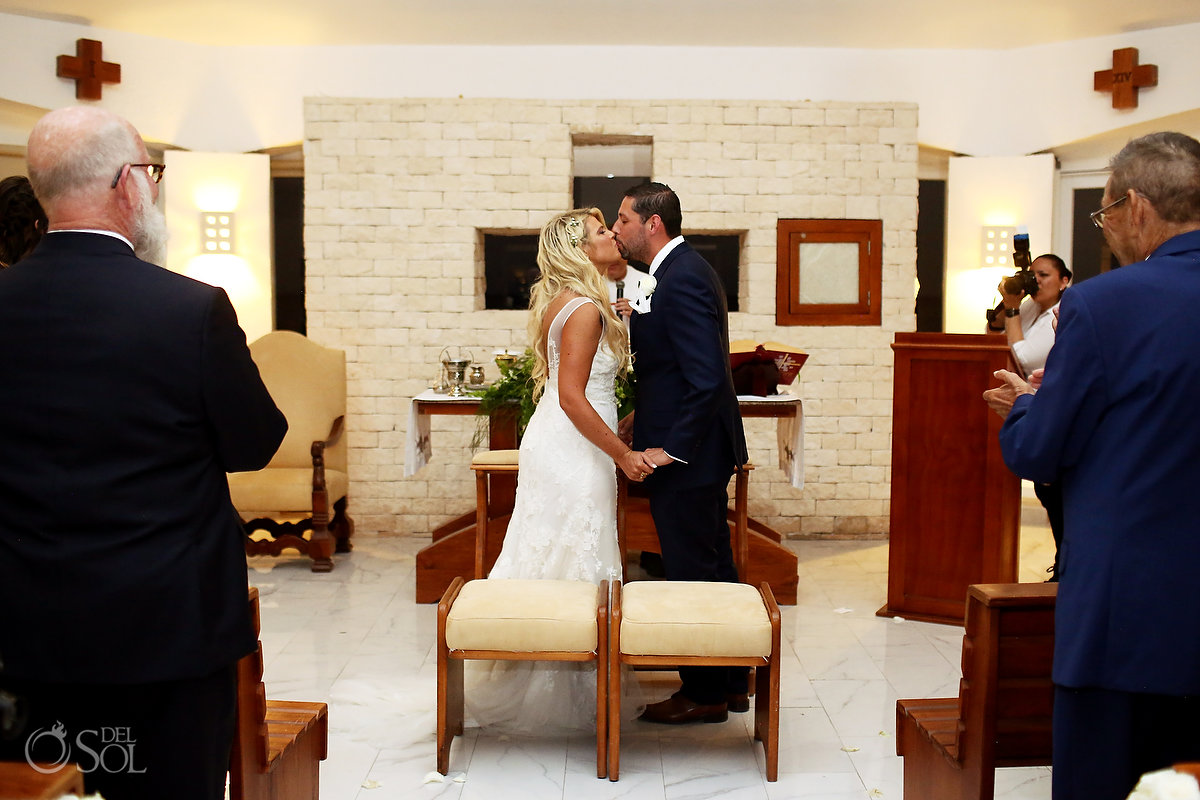 Del Sol: We love the priest who officiated your ceremony – and we love the that he took a selfie with you!
"I did not see the selfie coming, but it is 2020!"
"Our Priest was a little quirky to say the least, but the main takeaway for us was that he was there for us to be married through the Catholic church, which was the most important thing we wanted out of the whole trip."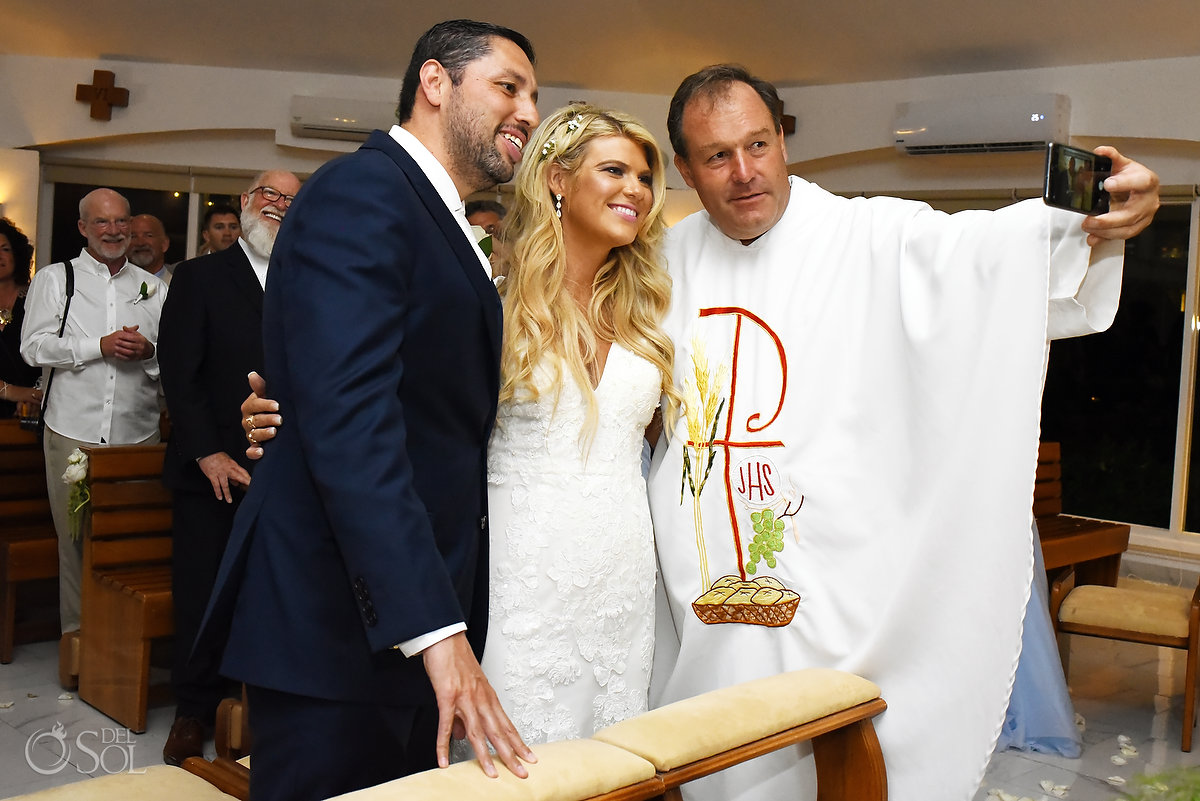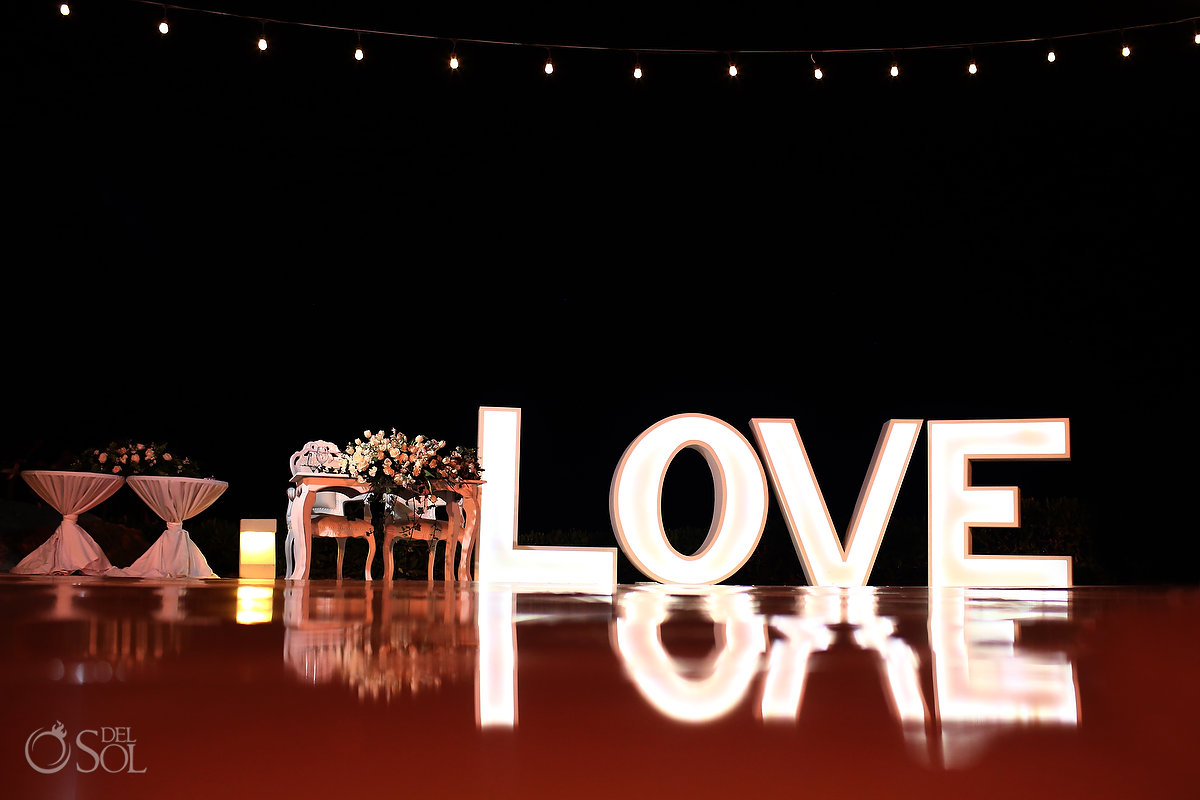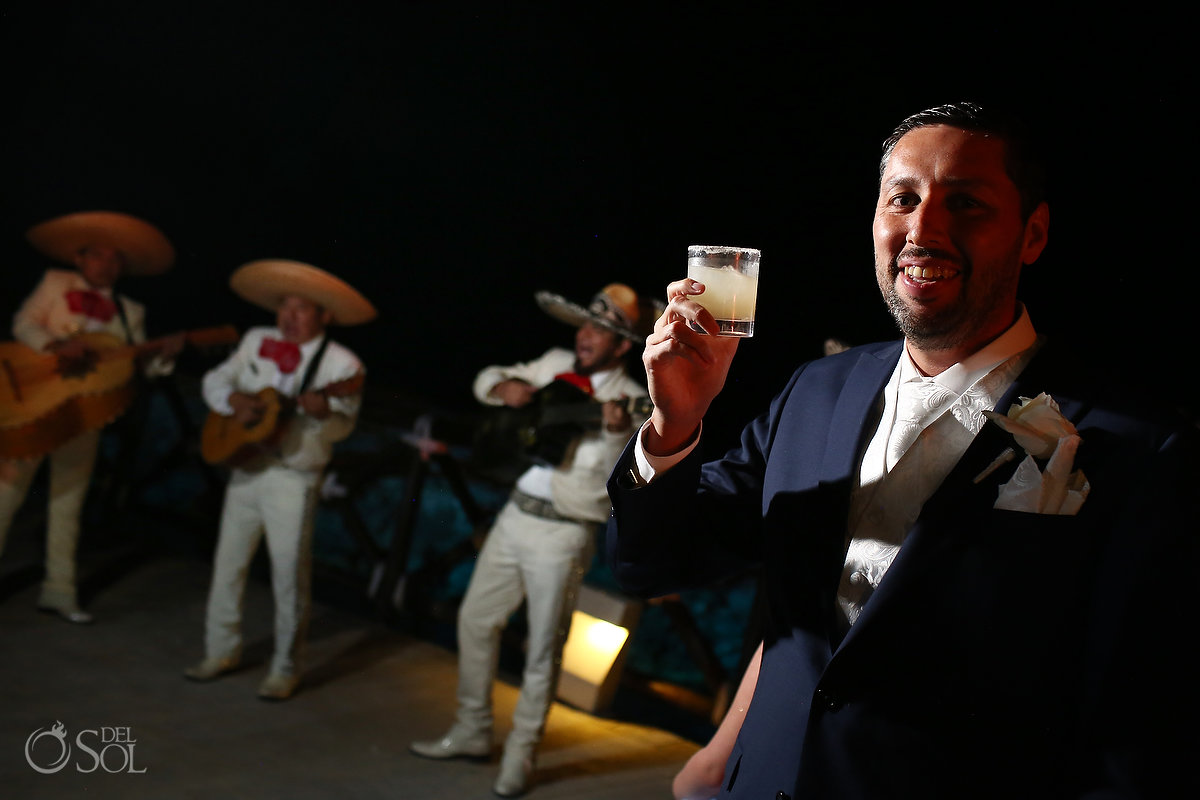 Del Sol: Props on the chocolate Reeses Groom's wedding cake!
"We are glad it came out the way it did (it was delicious by the way). It was a process, and we had to talk to the cake baker more than once, but Junior loves Reese's chocolate cakes and we wanted to have something similar for the groom's cake and boy oh boy did they deliver."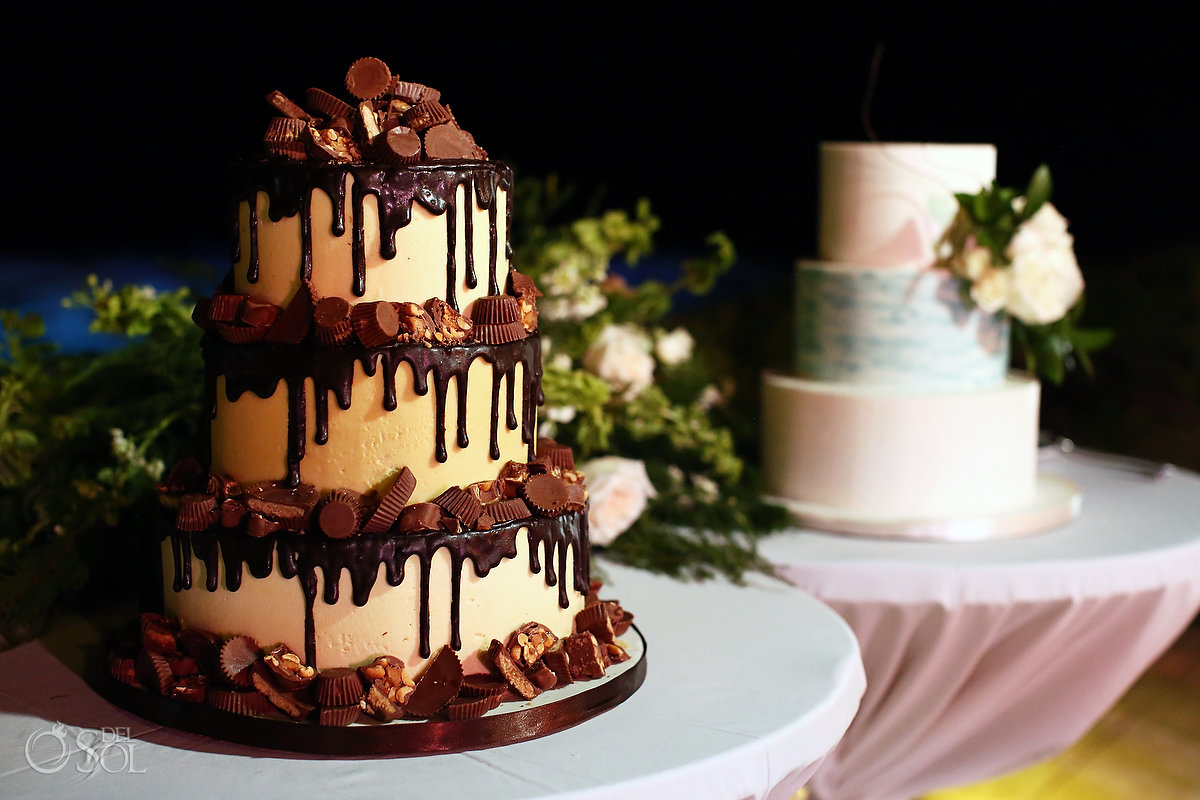 Del Sol: Great first dance – congrats!
"We always struggle to see who will lead on the dance floor and we made a concession to just let it fly."
"There are some instances where we go for a spin, but it was spontaneous because one of us was trying to lead. We are both good dancers and the song we chose was a reflection of how we want our love to go, "Forever and for always."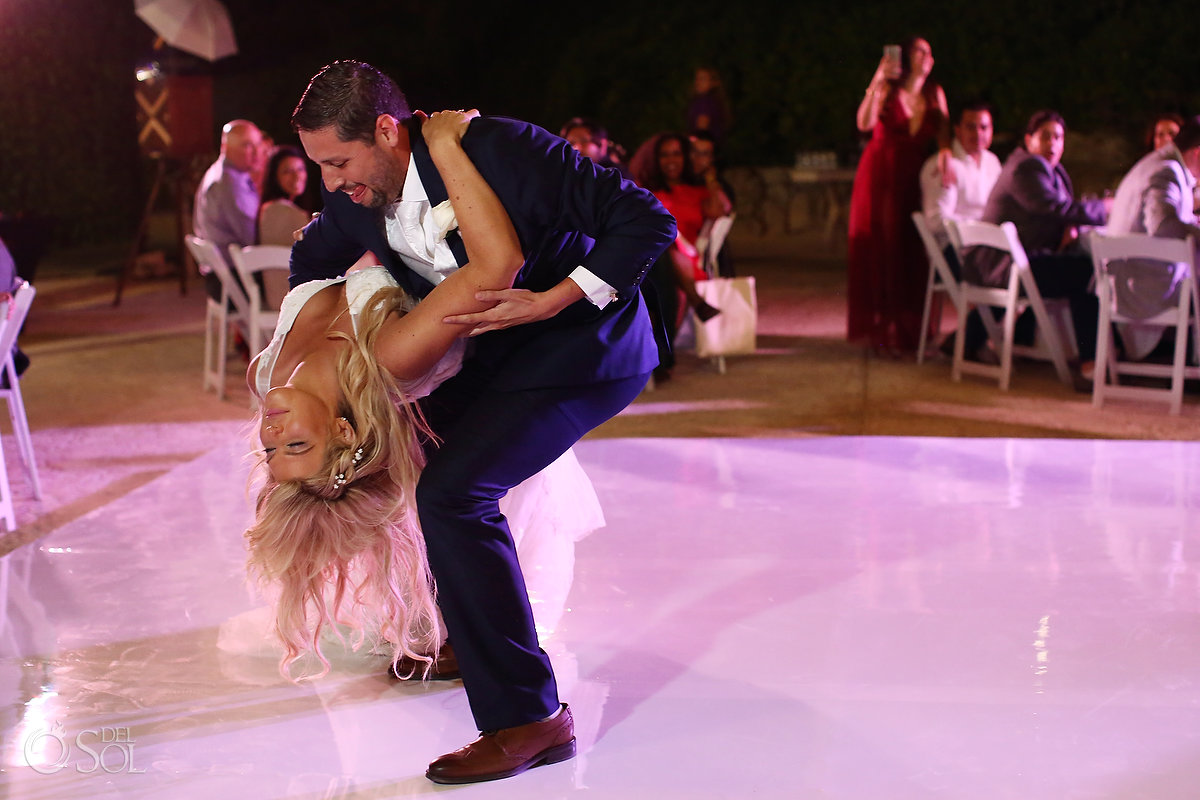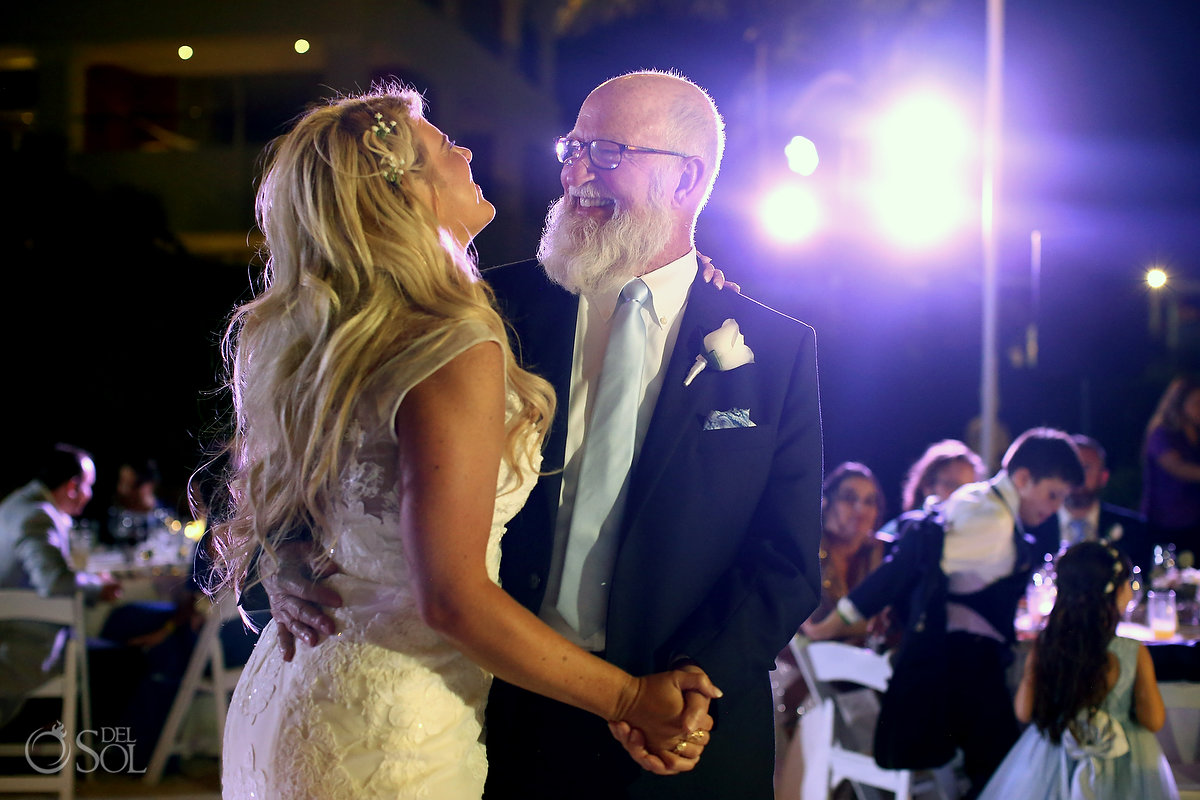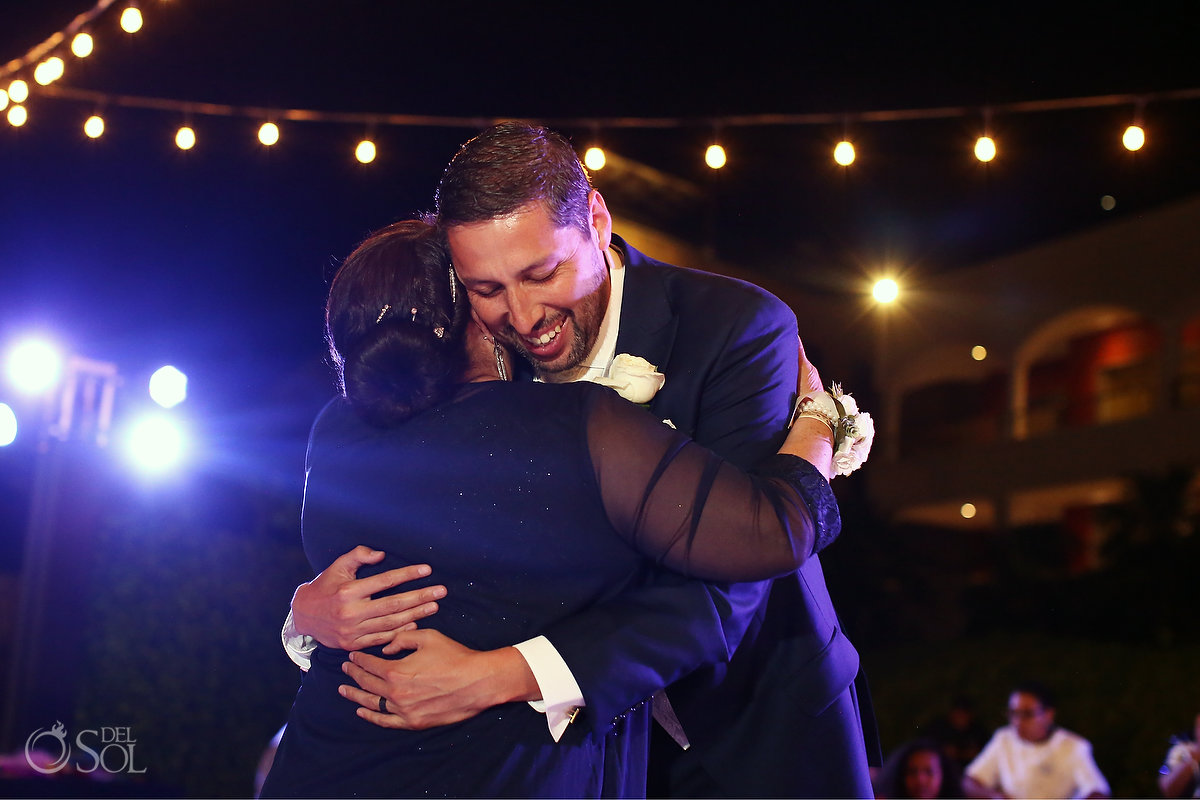 "When the vows were done and the dance floor opened, it finally felt like we could relax. We love to dance and had fun dancing with our friends to all kinds of different music."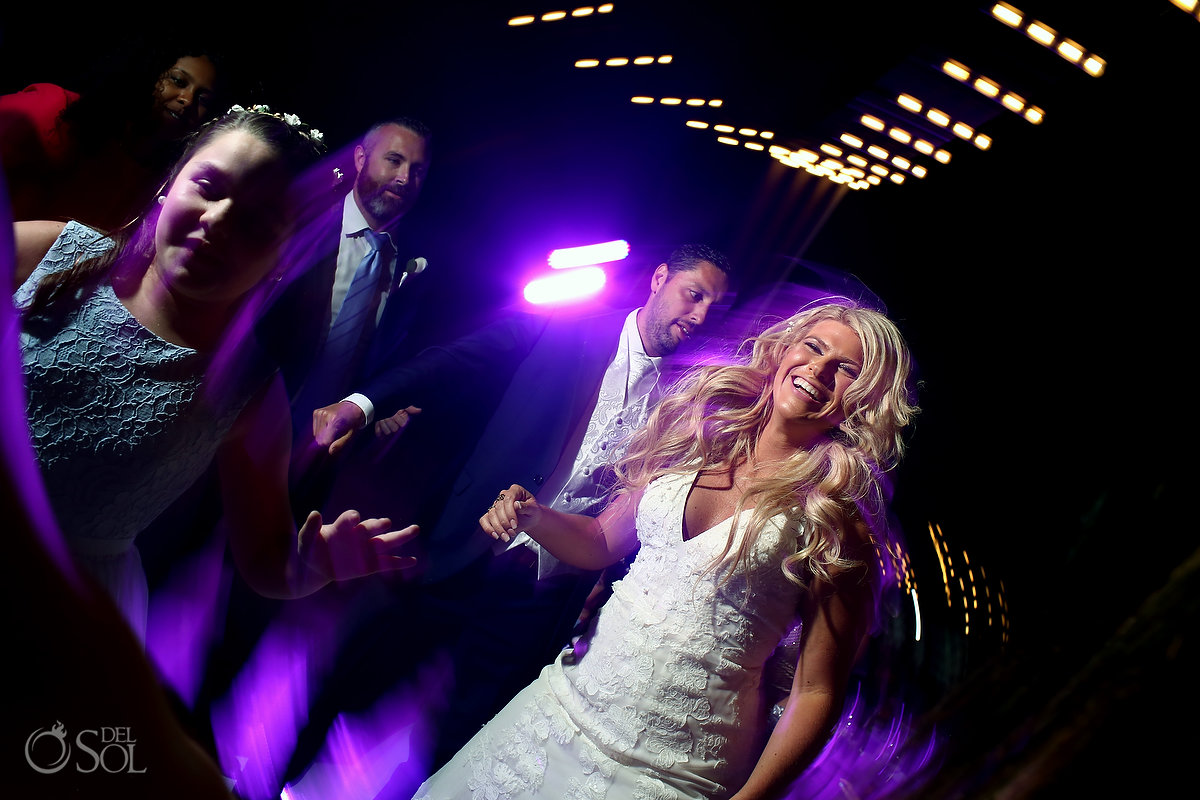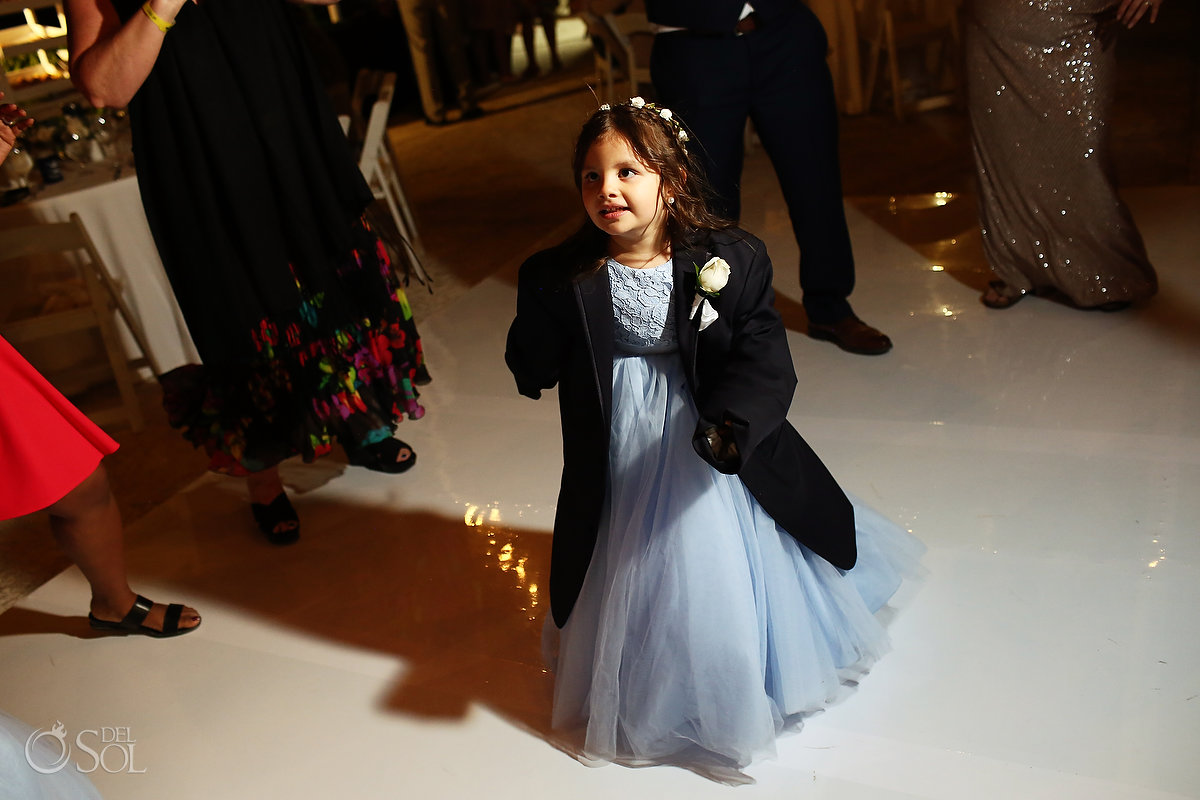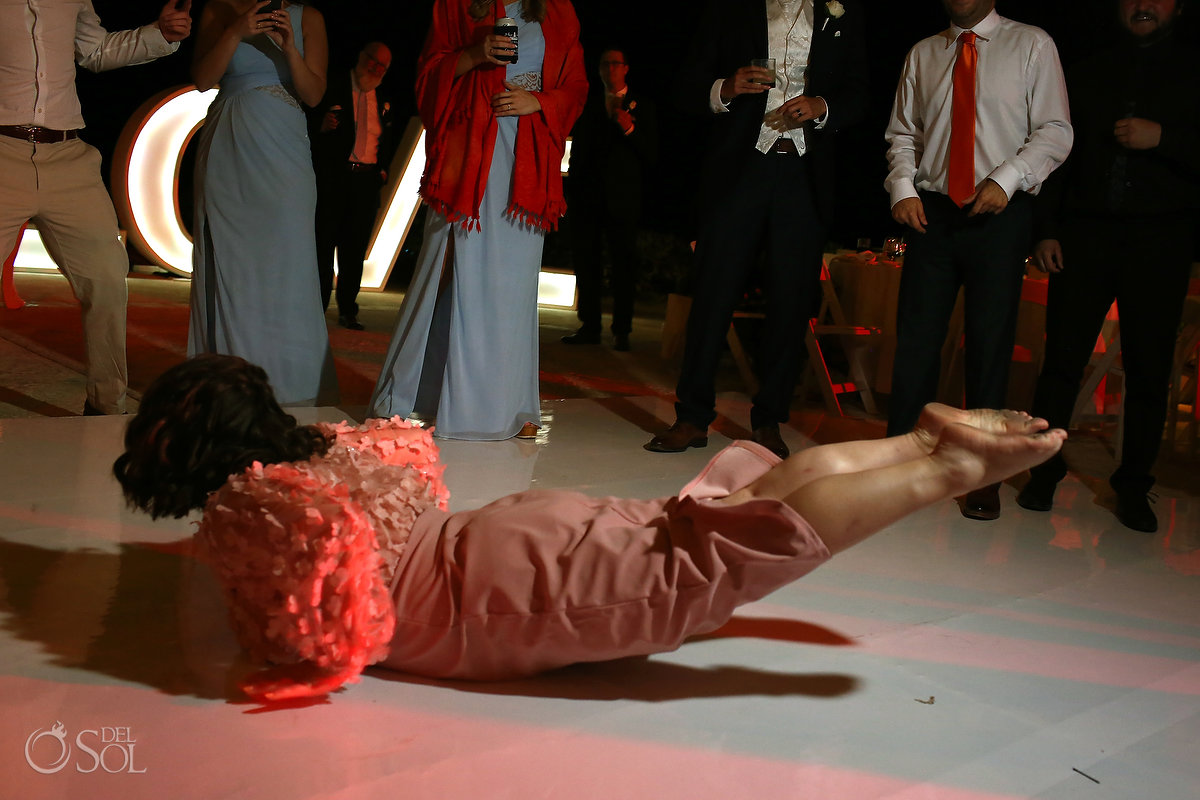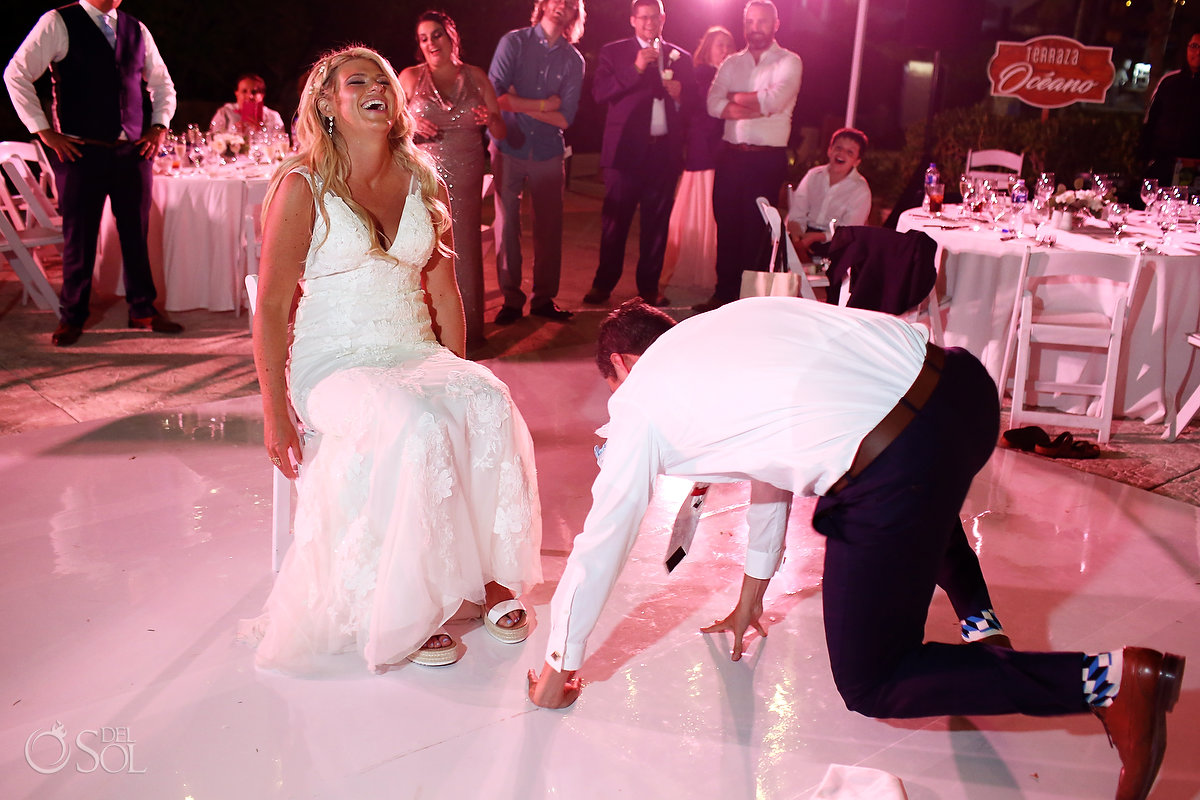 Del Sol: Right now the world is a little crazy to say the least. Looking back at your wedding day with all your loved ones around you, what does it mean to share a destination wedding experience with your group?
"We are so fortunate we were able to have this when we did. We are so grateful and thankful that our family and friends joined us on our special day. This may have been one of the last times we are all able to travel for a while and to be able to do it all together is even more of a blessing for us. We pray that everything will go back to normal sooner rather later, but thankfully we were able to celebrate our special day without any travel issues."