Best of Engagement and Wedding Rings
Have a peek at our logo, any thoughts as to what some of the inspiration was behind the design of the symbol? The idea behind it is from engagement and wedding rings!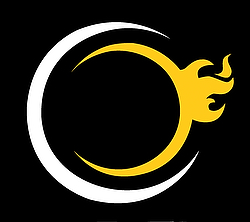 You probably guessed… Yes there is a flaming wedding ring in hanging out between the sun and the moon.   Yep, rings are super important symbols for us.
On the subject of Engagement rings,  check out our collection post featuring Five Romantic Riviera Maya Engagement and Marriage Proposal ideas.
The classic ring shot usually is compositionally tight with super macro angles to showcase bling and diamonds forever.  Technically,  those shots are perfect but honestly, can be a little lacking in personality.  We'd rather appeal to your sense of humor and smile at the lighter side of life with juxtapositions and fun twists: mariachi's wearing earrings and we can even make a sad ring box turn into a smiley face!
You see,  weddings can be SO serious, and rightfully so, but in the end, you're left with memories and oh yeah…  photos!
So let's look back at these shots and hope and pray many of them make us LAUGH out LOUD or minimally,  smile and chuckle on the inside.
Follow our "Rings board" on Pinterest it is one of our most popular by far.  The key here is that you are here to become inspired,  enjoy our selection and please pin and share!
The idea of losing your engagement and wedding ring is a nightmare but is more common that you might imagine: a survey found 10% of grooms lose their wedding ring within the first three months of marriage!  We had the honor to participate in an amazing story about a wedding ring lost at the bottom of the ocean…  found by a diver and then later returned to the owners thousands of miles away all through the power of social media #TheLostWeddingBand.
We have even had clients lose wedding rings during a Trash the Dress session!  To date, we have had several rings fall off and we always do our best to go and find them.The video of the hunt for lost ring is a true testimonial to that of finding the exact resting place where one fell and was found.
We are frequent contributors to the Huffington Post you can see 3 of our rings shots were featured here:  22 Colorful Engagement Rings For Brides Who Dare To Be Different [Read on Huffington post]
Check out more of our favorite collections…
We adore photographing the smallest members of the wedding party, do you love kids at weddings too?
What happens if it rains on our wedding day?  Answer "Why rain on your wedding day is awesome"!
We don't want any any strangers in the background.  Our reply  "Photobombs do happen, and sometimes they make you smile."
Something a little more NSFW? Would you do an Adam and Eve Trash the Dress?
---
Close