Cenote Wedding Ceremonies and Cenote Vow Renewals
---
Things to Know
Planning Your Cenote Wedding or Cenote Vow Renewal
Cenote Wedding Ceremonies and Cenote Vow Renewal Locations
The cenotes – a unique wedding ceremony or vow renewal location
What is a cenote ceremony?  We have referred to them as "Cenote Micro Weddings" or Cenote weddings"  or simply as "Elopements". Regarding location, The Riviera Maya may be known for its beaches, However, if you are looking for a unique location you should consider Earth's most amazing natural cathedrals.  We recommend hosting a cenote wedding, cenote elopement, or cenote vow renewal.  The location, location, location element is the most attractive as the cenotes are some of the most beautiful natural wonders of the world.
"The cenote was a fantasy; I still can't believe it was real. My head is spinning from the enchantment created in that sacred space.The lights and the candles and the petals and the copal… pure, unadulterated magic. I've never seen anything more special, more pure in its perfection, in my entire life." – Cori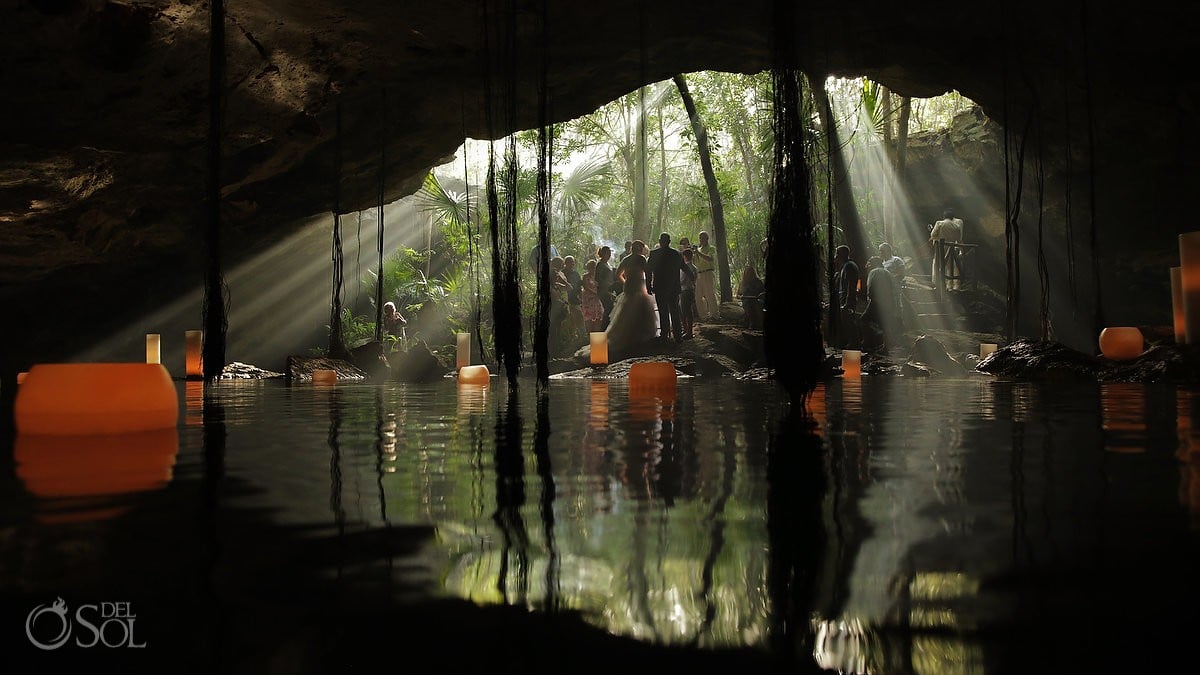 ---
Planning Your Cenote Wedding or Cenote Vow Renewal
We consider ourselves WAY more than photographers. We are also experience and event designers! Depending on what you have in mind we may be able to take care of all your wedding planning needs. We can book the cenote venue and transportation for you and your guest. We can organize hair and makeup, flowers and even amazing candle installations. With over 15 years working in the area, we know all the best vendors.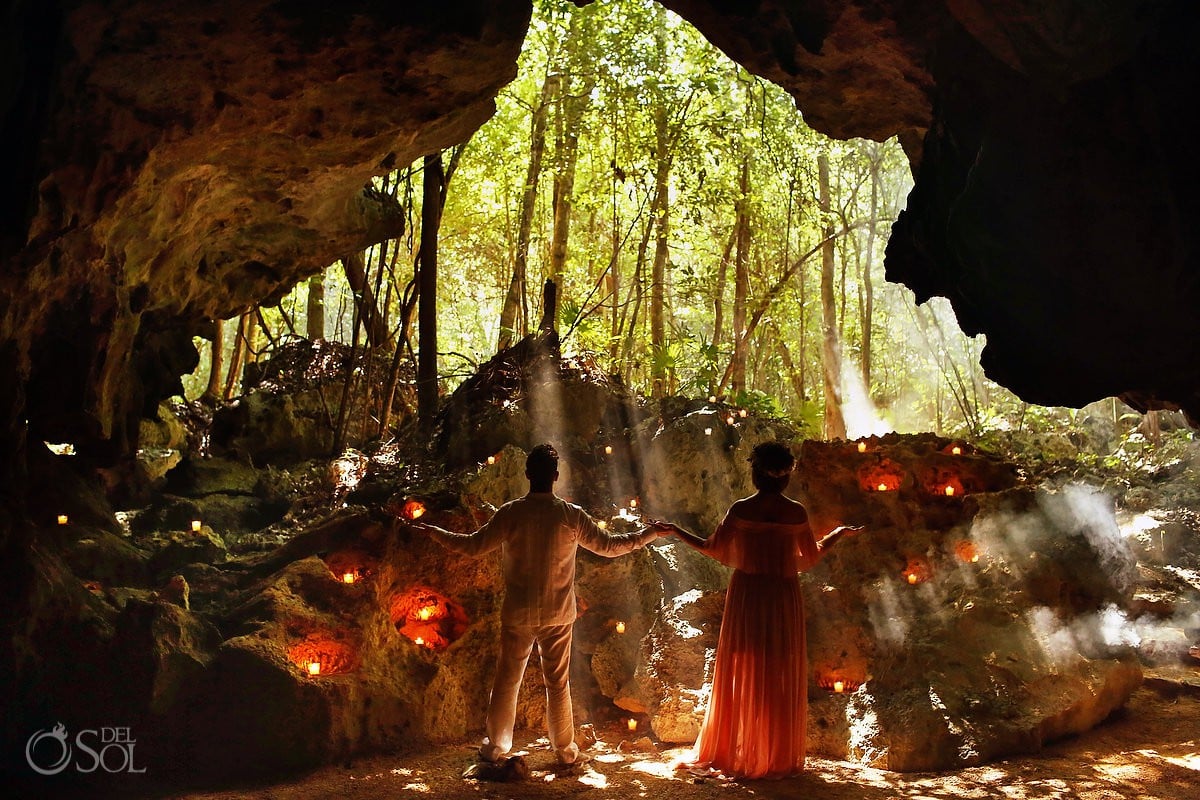 A great example of a couple who gave us creative freedom and trusted us to plan their cenote wedding is Cherise and Tom. Their testimonial says so much about why you should think about planning a cenote wedding.
"We didn't think there was much point in traveling to a foreign destination to have a wedding that you can have back home. Why travel if you're not eager to immerse yourself in the local culture and practices, at least to some degree?"
"We agreed when we started looking at destination weddings that we would try to do things with as much local influence as possible. We had not even decided on what country to visit when Cherise found Del Sol's website.  We looked at those pictures and decided right then that we were going to have Del Sol photograph our wedding.  That meant we would be traveling to the Riviera Maya, which was fine by us, but we didn't know anything about planning weddings down there or even which resorts would be suitable for what we had in mind."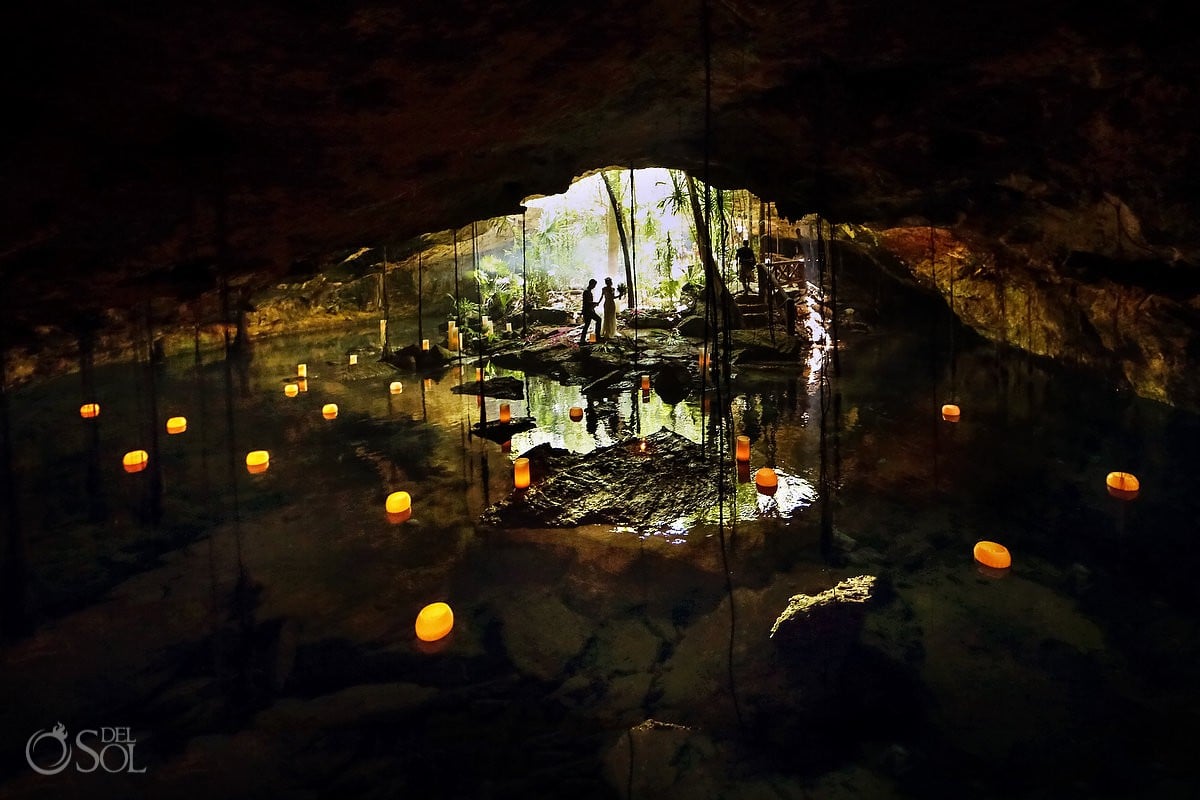 "We contacted Del Sol to find out about photographing our wedding and if they had any advice about planning destination weddings.  Matt was kind enough to set up a video call on Skype (which was truly great customer service as we hadn't even discussed signing a contract.)
"We explained that we were looking to embrace the local culture and have a once in a lifetime experience."
"Matt suggested that Del Sol could put together a wedding experience that was unlike anything done before.  We were not expecting that! But the more we thought about it the more it made sense.  Del Sol produces world class photographs. Letting them put their creative spin on our wedding could create something amazing.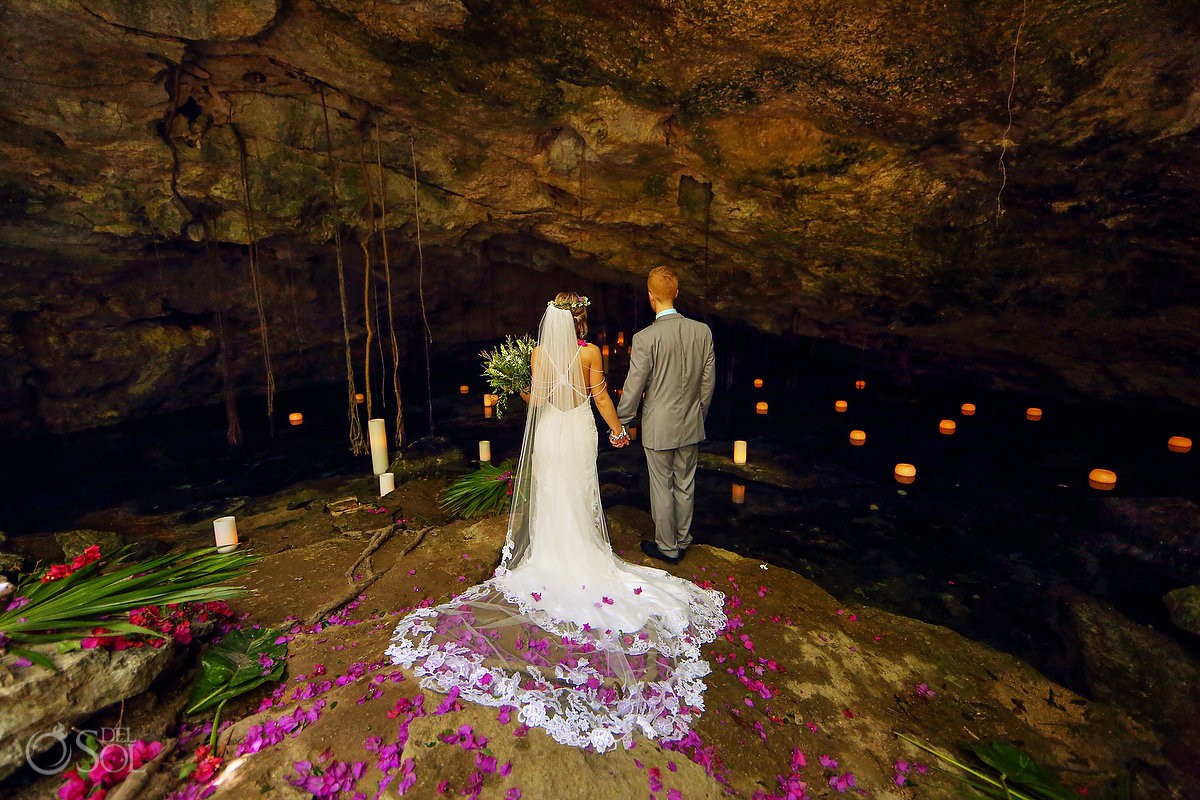 "We emailed back and forth over the next few weeks. It was obvious that Matt, Polly and everyone else at Del Sol were 100% invested in planning our wedding. It was a stark difference from the indifference and generic responses we got from a lot of the resorts we'd contacted."
"We knew it would be a risk to hand over control of our wedding. We also knew what we would get by going with the more common all-inclusive resort route."
"Letting Del Sol plan our cenote wedding was taking a chance to have something truly unique. It embodied the spirit of the locale and spoke to us as a couple.  By the time we signed the contract we were convinced Del Sol was going to provide us with a wedding we could never have imagined in our wildest dreams."
Contact us – we can plan Cenote Wedding Ceremonies or A Cenote Vow Renewal.
---
Cenote Wedding and Cenote Vow Renewal Locations
There are literally thousands of cenotes in the Riviera Maya. Each one has its own charm and advantage for Cenote Weddings and Cenote Vow Renewals. One factor for sure to bear in mind is how far your cenote location will be from where you are staying. Make sure you plan to stay between Playa del Carmen and Tulum so you are close to our favorite locations.  We will advise you which location works best for you based on your expectations, group size, and time of year. Remember each cenote is different at different times throughout the seasons. We choose locations optimal for natural light.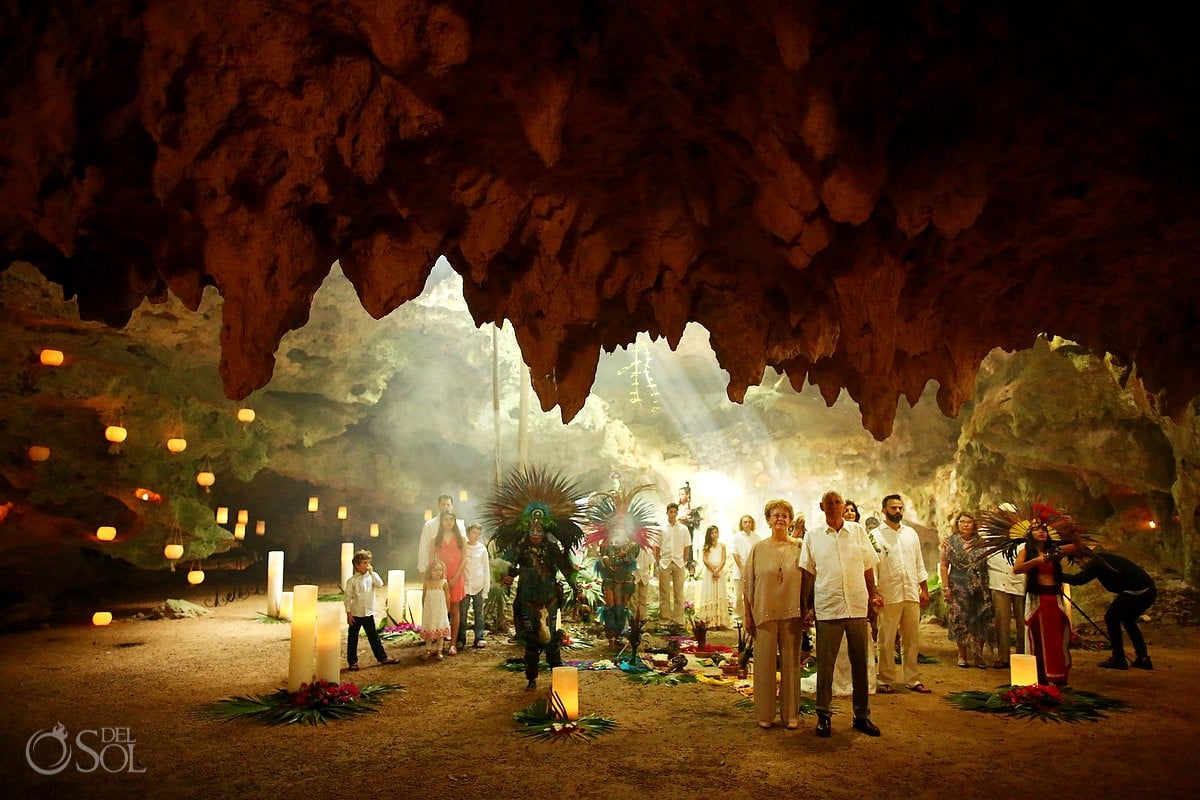 Another factor is whether you are planning on underwater photography. Do you want to jump in the water for a trash the dress session after your Cenote Wedding or Cenote Vow Renewal?
After that we have simple logistics like number of guests. Are you planning on a cenote elopement – just the two of you? Or do you have a large group? Different cenotes accommodate different group sizes.
Most importantly – what are you dreaming of? Are you in love with the lush green jungle or are you imagining a romantic, candle lit cave?
Contact us to hear our recommendations for your Cenote Wedding Ceremonies or Cenote Vow Renewal locations.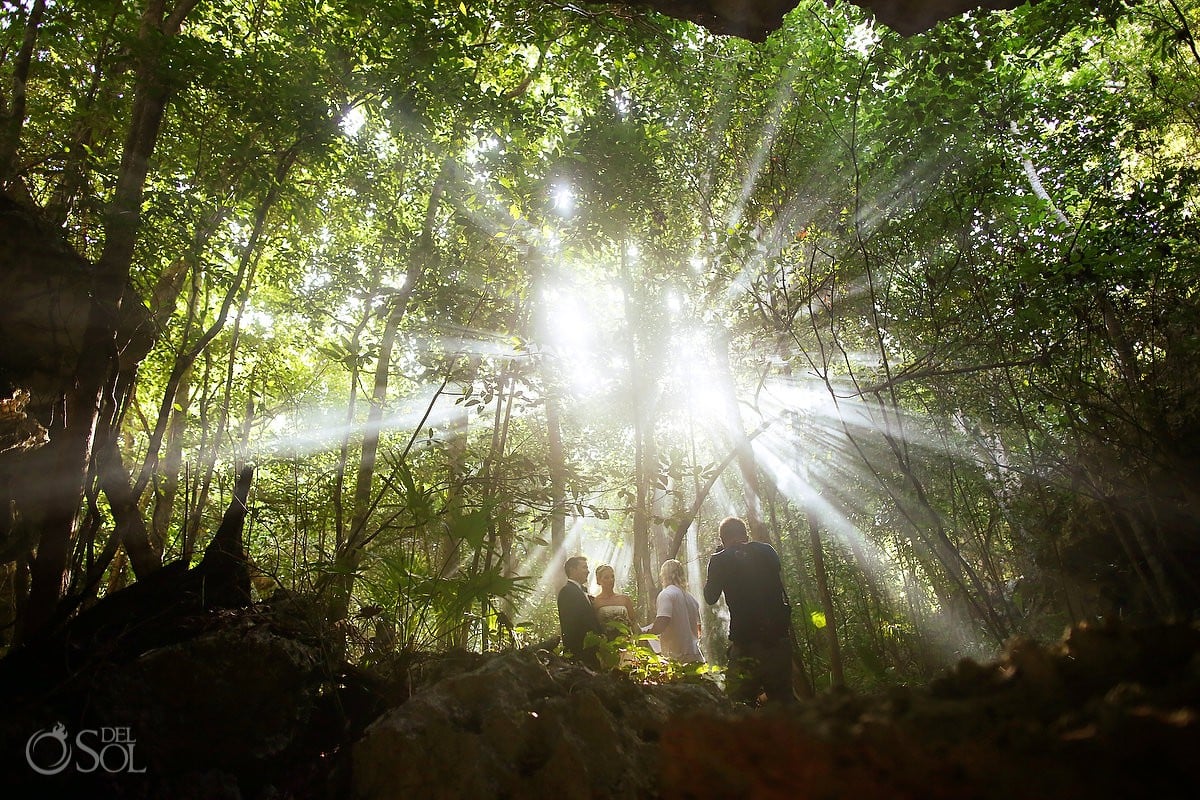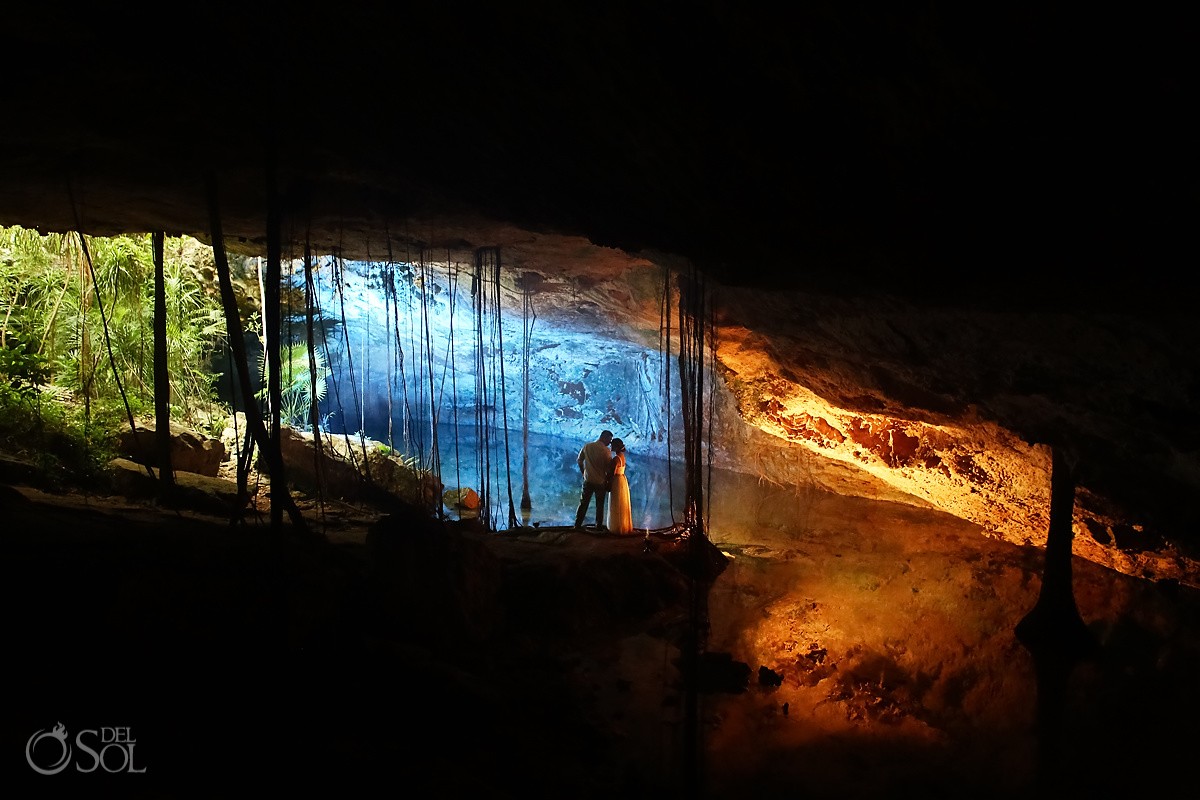 Find out more about Cenote Weddings, Vow Renewals and Underwater Photography
Browse our Cenote Ceremony Archive