Nicole and Henning Elope in Tulum
"The decision to elope in Tulum was not an easy one, as we have so many loved people back home. But we wanted this moment to be just for the two of us. We wanted to focus on us and enjoy every second. We would not change a thing."
Del Sol: It's amazing LOVE brought you here! Why did you Travel for Love and elope in Tulum – from Germany and Sweden to Mexico?
"Travelling and exploring new countries and cultures is a big part of our life. Besides that, we currently live and work in different countries already. So we know what it means to be traveling for love. Mexico became one of our favorite places in the world and the Mi Amor Hotel is our absolute top-spot."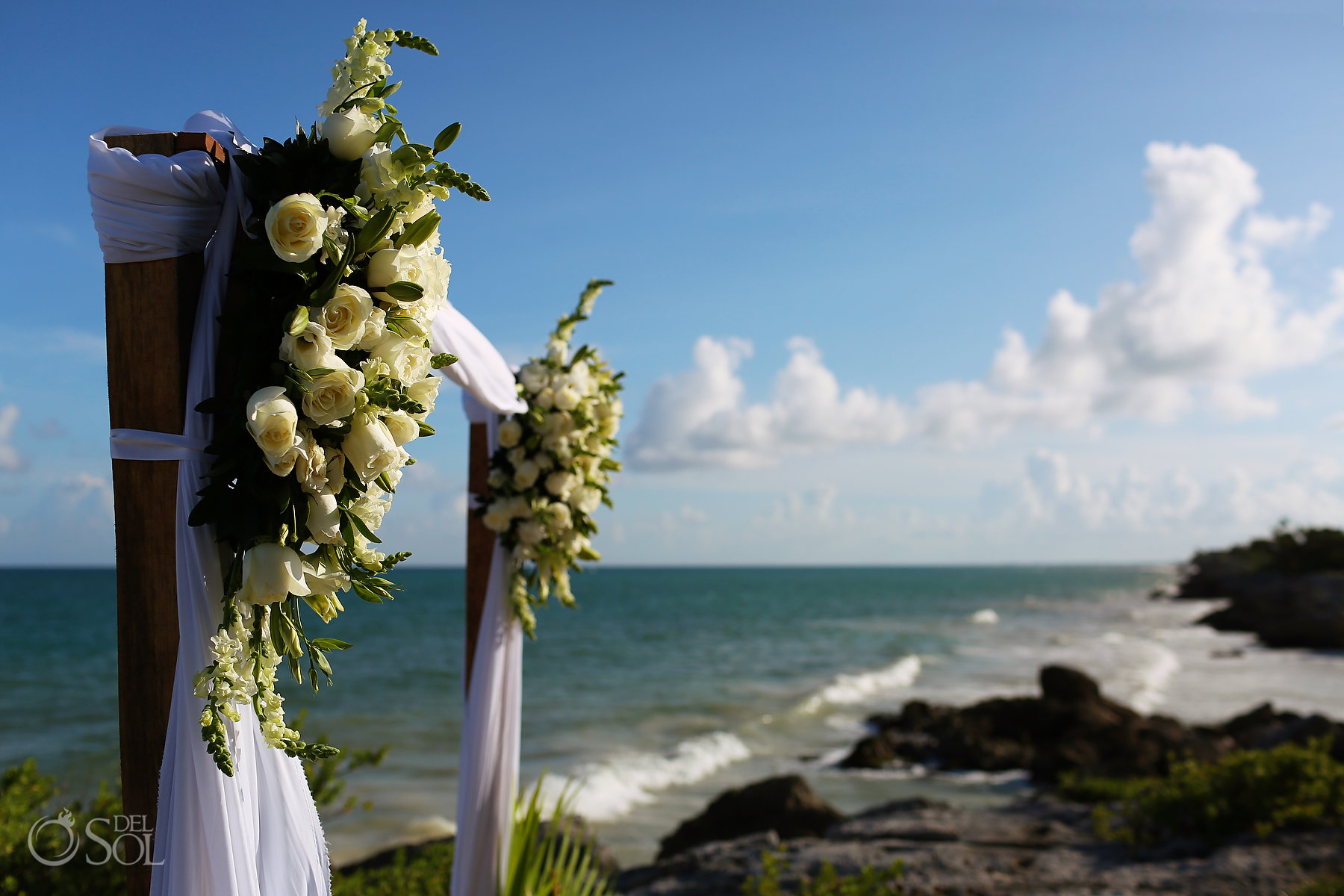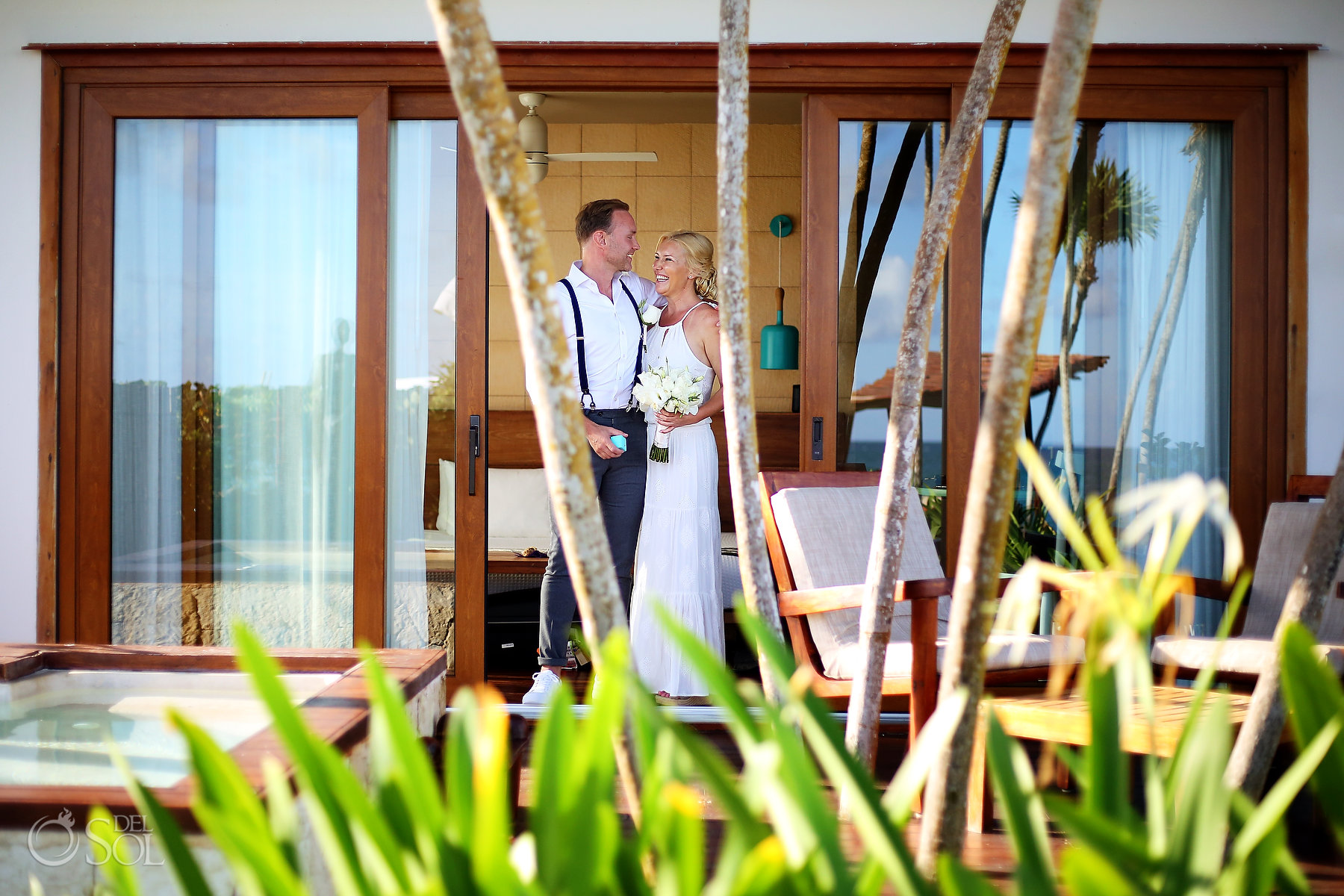 Del Sol: Henning – you were a groom in charge of the planning – which is pretty rare!
"First of all I must say that Polly did an amazing job! She was such a big help not only by recommending our officiant Erik, but also by creating an atmosphere of joy and easiness. For the planing, I took over, because I wanted this day to be perfect. Nicole is more "go with the flow," but I need a slight idea of what I am expecting. That's why I took over and was in charge of planning. To be honest, in the end, the only thing I did was dropping some headlines/ideas and Del Sol and Erik arranged everything. Also Marco and his team at Mi Amor Hotel were a big help, setting up this beautiful scenery for us within minutes."
"Maybe that is the way it is: I like to plan, Nicole loves to go with the flow." – Henning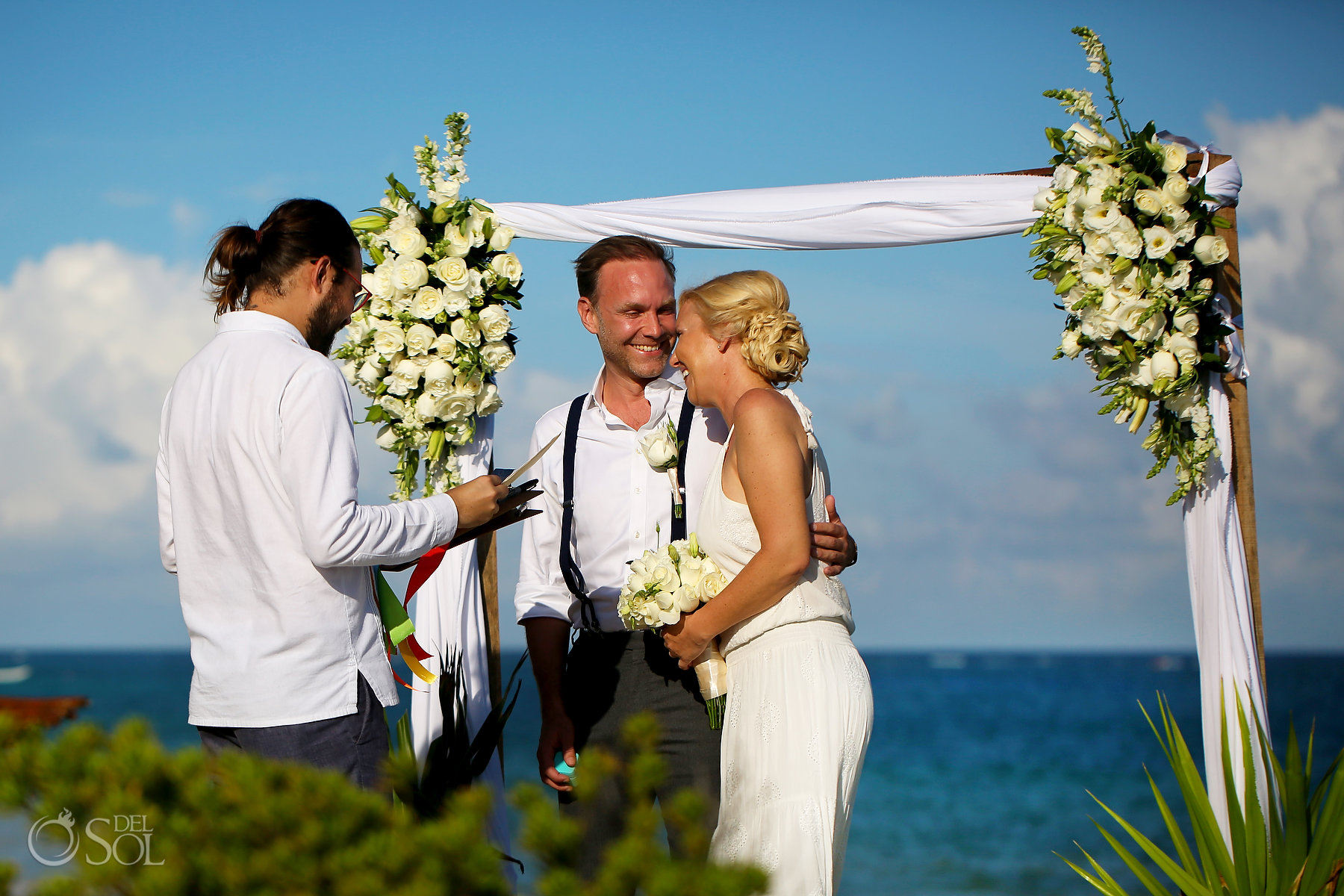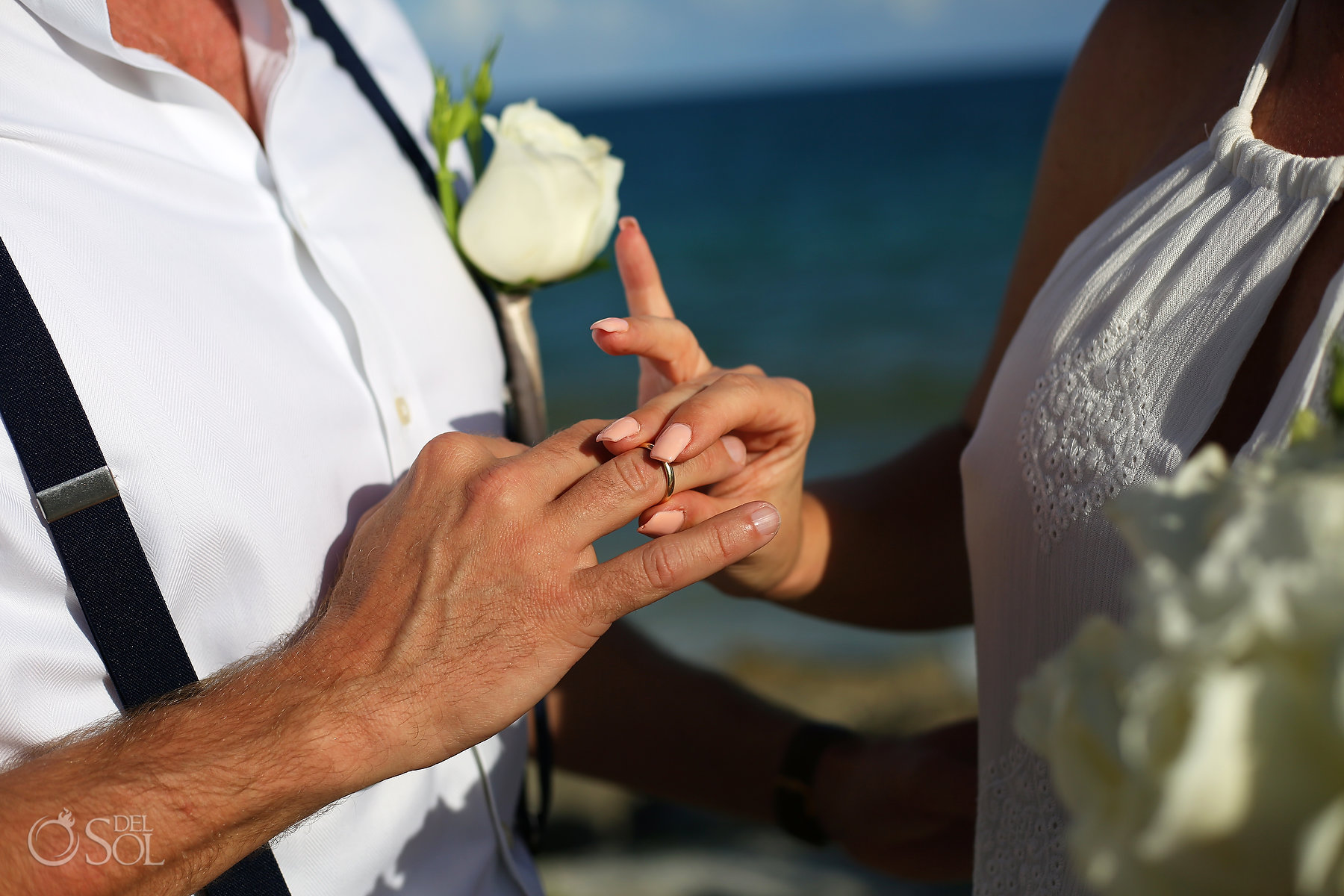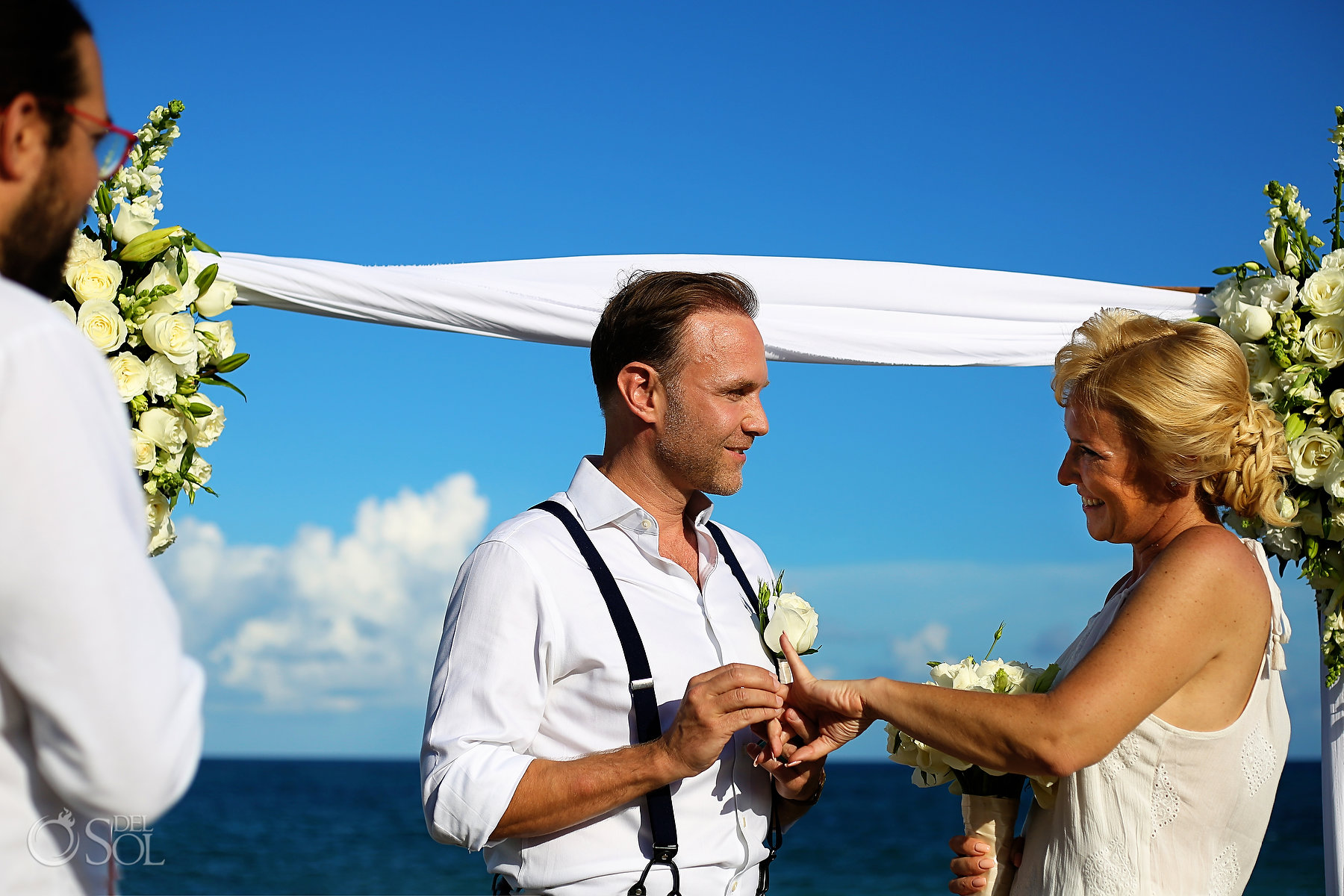 Del Sol: We LOVE that you love and chose the ribbon ceremony unity ceremony that you had seen on our website.
"The ribbon unity ceremony was something we like especially because of all the nice bright colors and the meaning that each and every ribbon now has for us. Besides this of, course exchanging the rings and the kiss were outstanding parts of the ceremony, too!"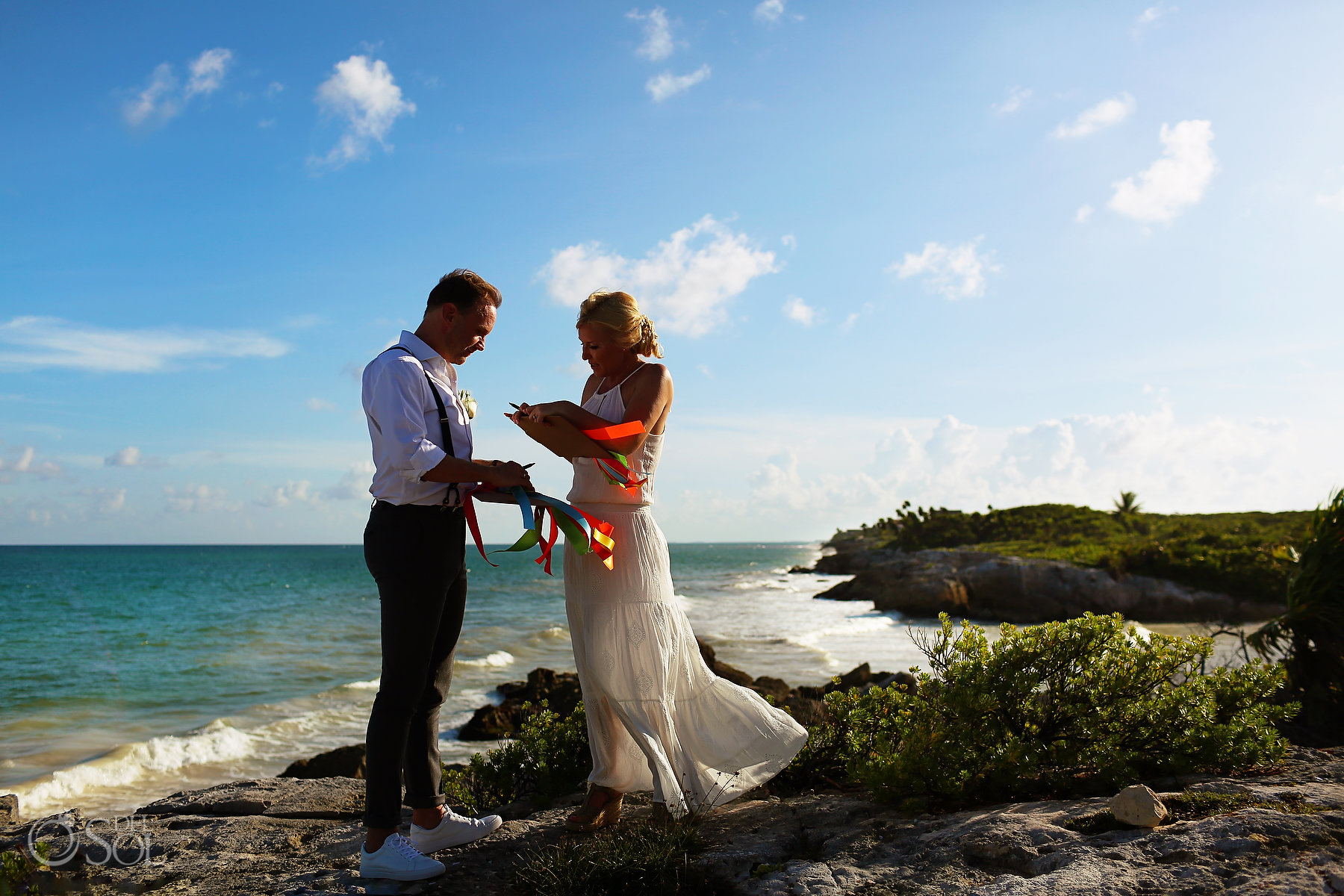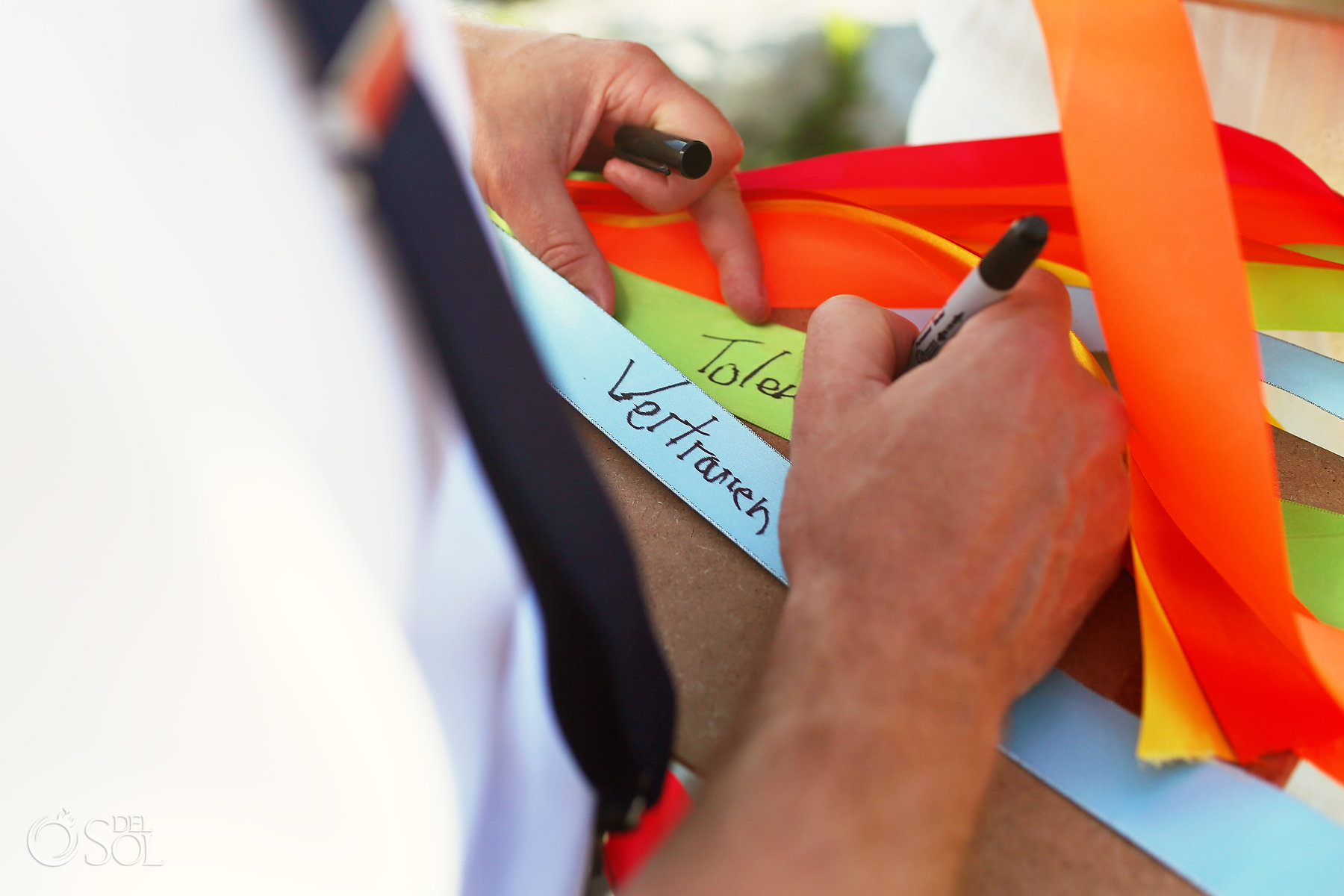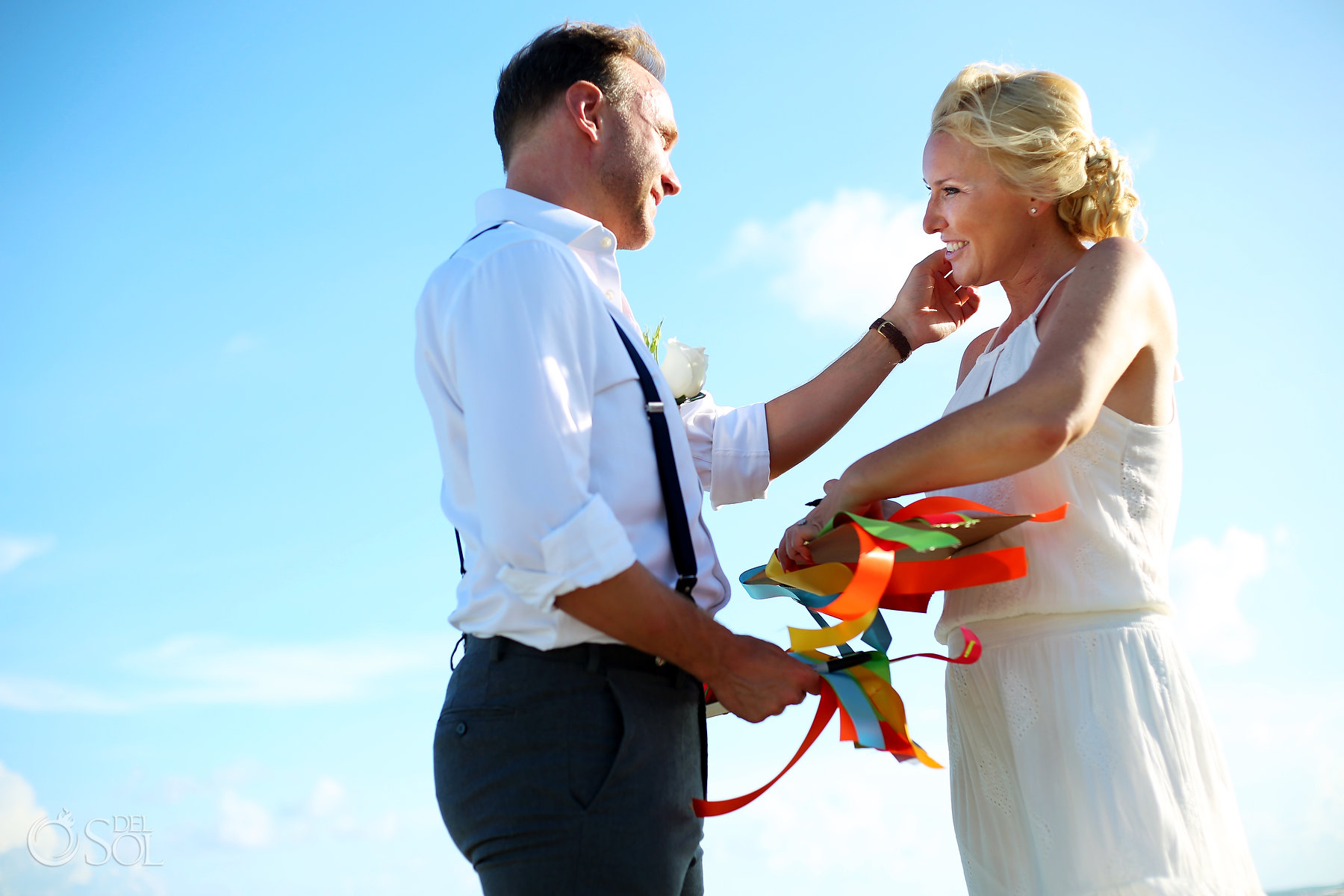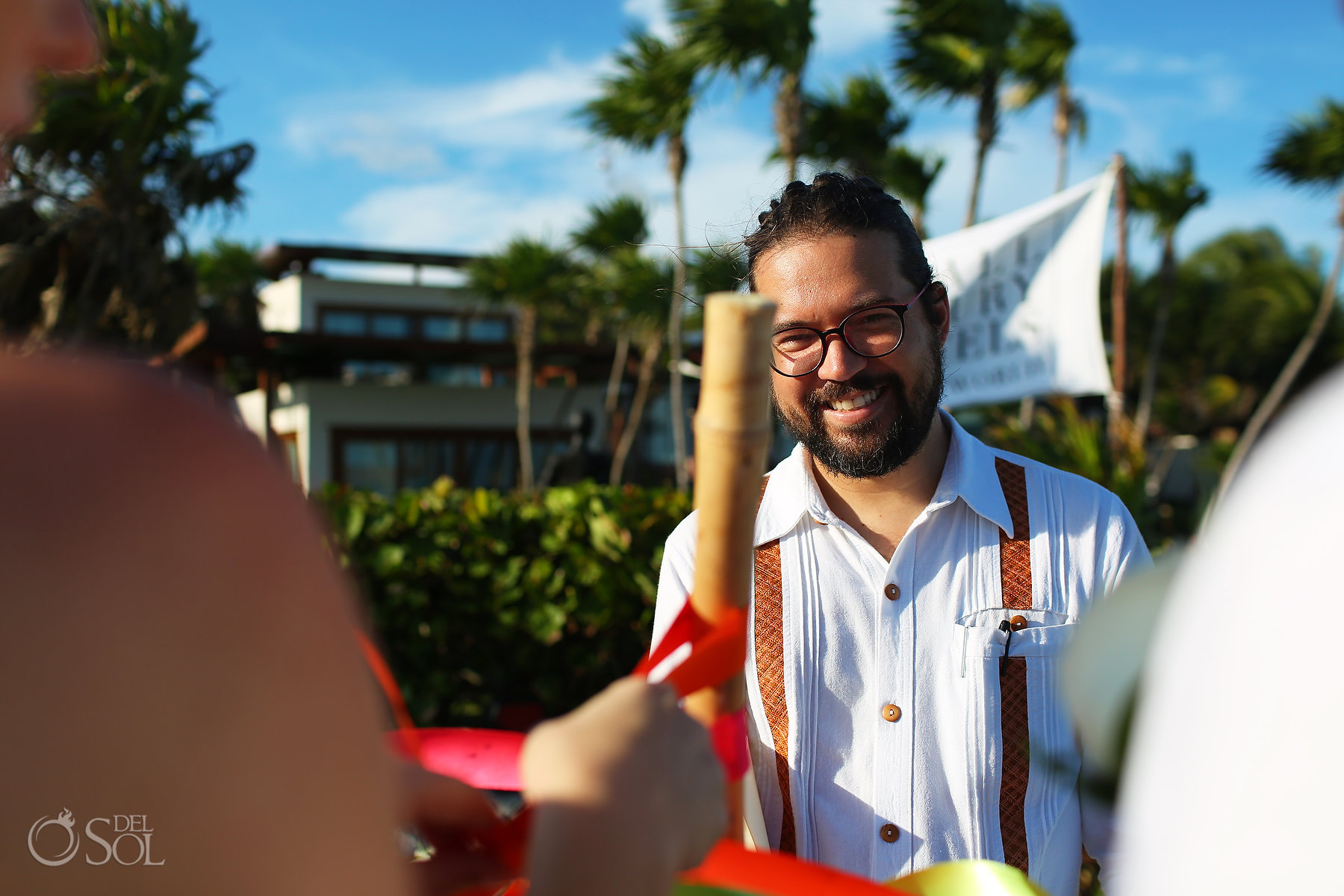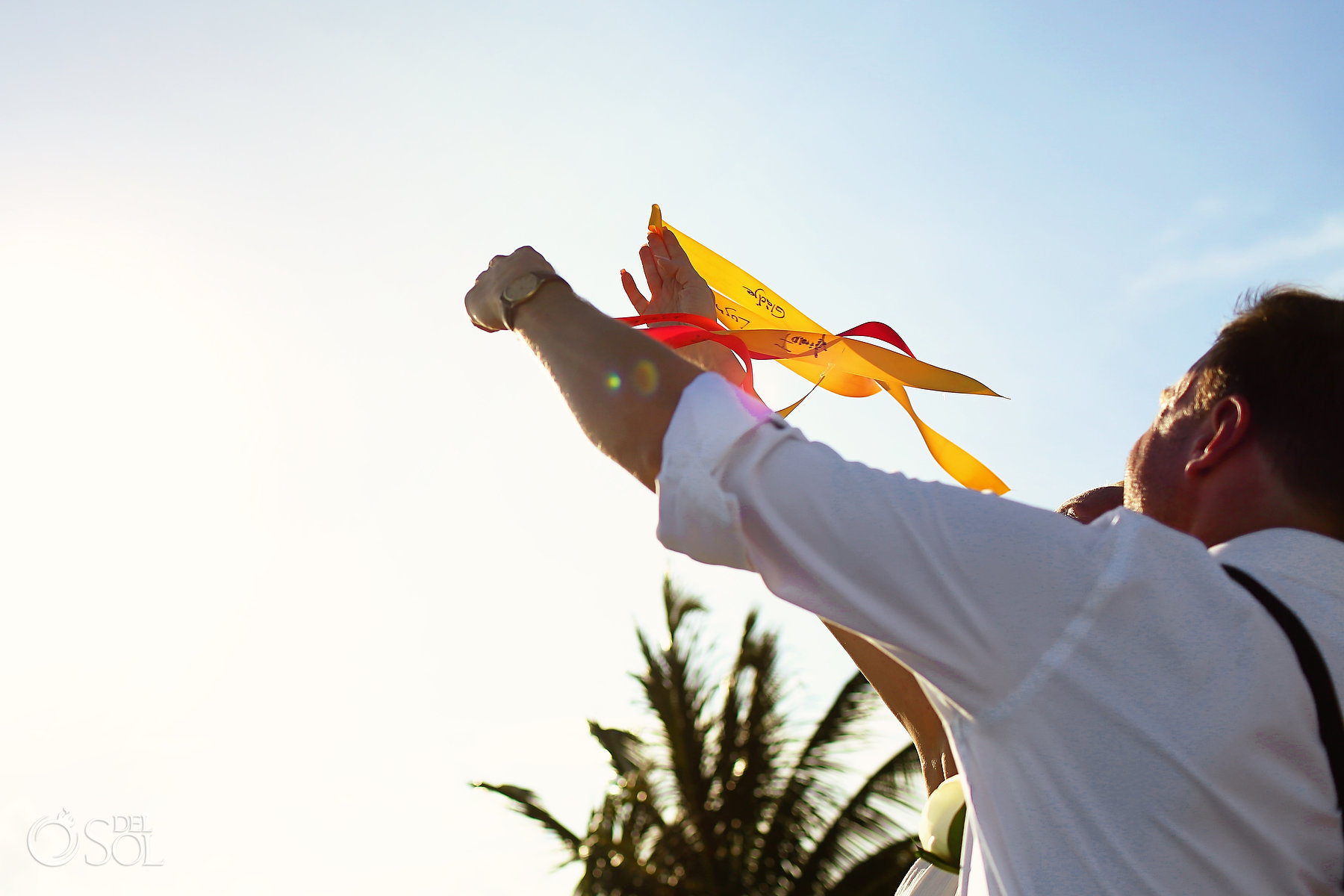 Del Sol: Nicole – how much did you know about the ceremony and planning before?
"Henning double-checked the general outline with me: which day, what time of the day and would I need a hairdresser ;-) but everything else, I left completely up to him."
"I wouldn't change a thing! So, I give him a 10 out of 10 for his planning!" – Nicole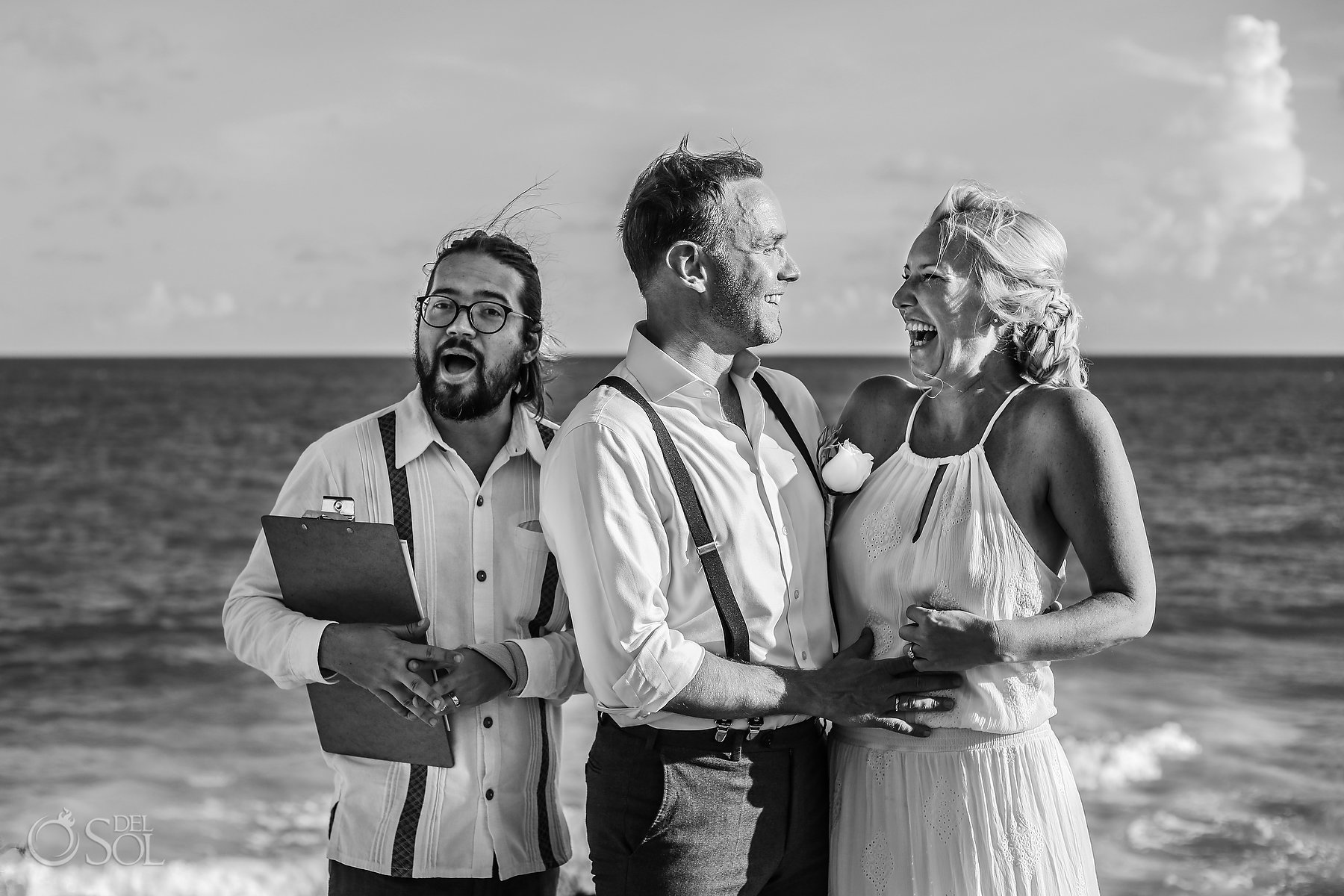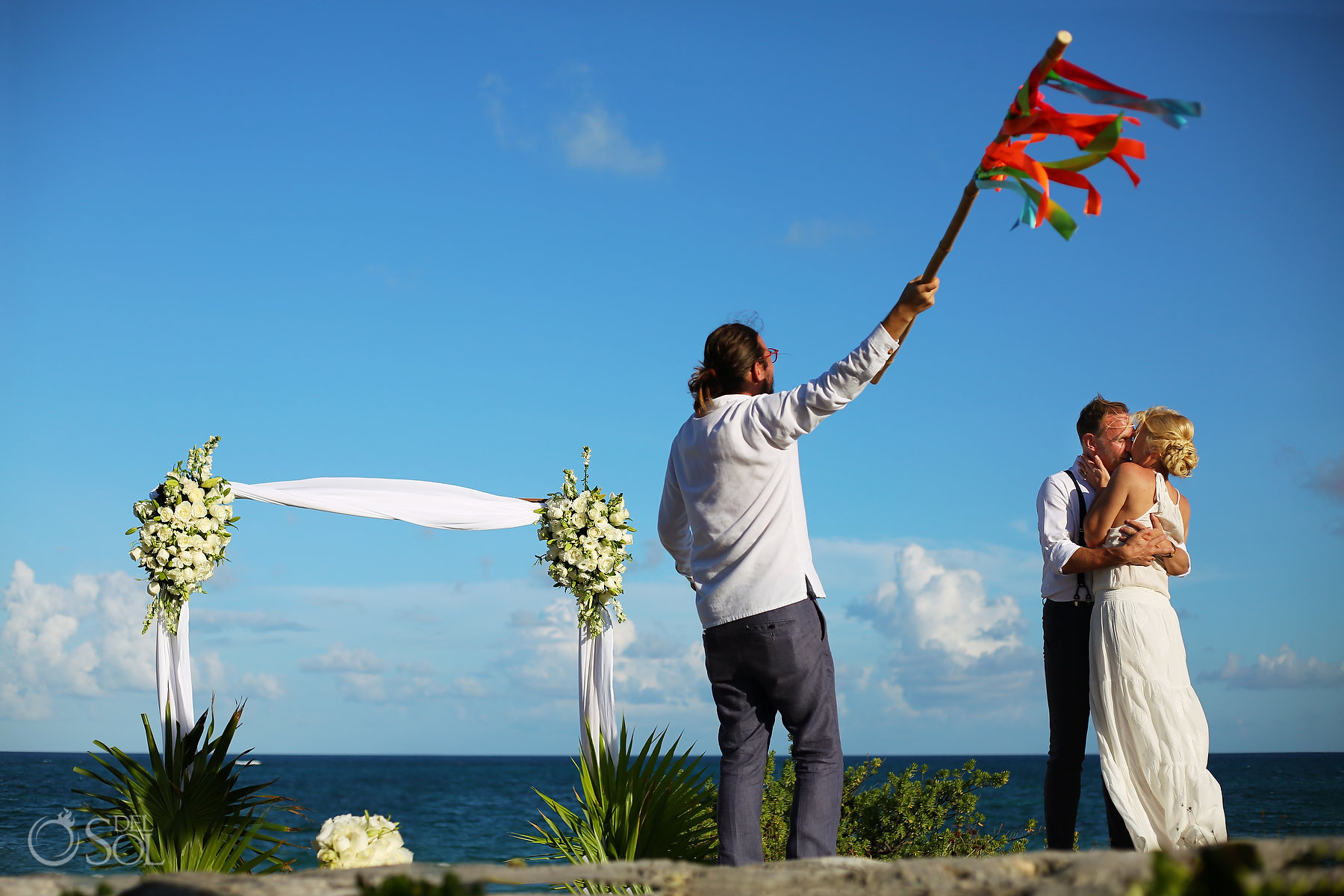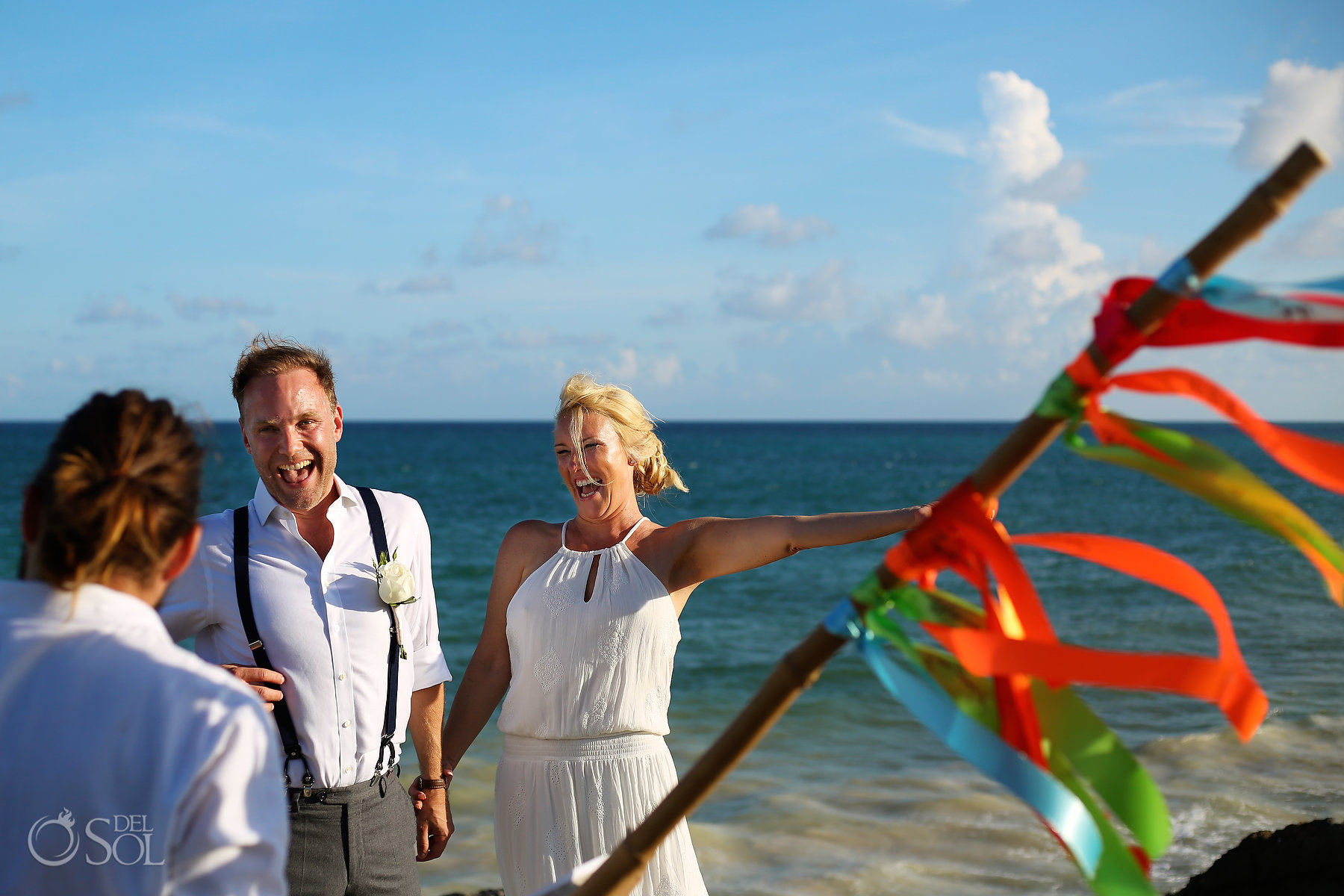 Del Sol: Why did you choose Mi Amor Boutique Hotel Tulum as your elopement venue?
"Mi Amor Tulum is the best place on earth!"
"The hotel is the perfect location, the most tasteful style, the loveliest staff. There's most likely no spot on this planet we ever felt more relaxed and happy. Many thanks to Marco, the manager, Simon, Alberto, Fernando, Mario…"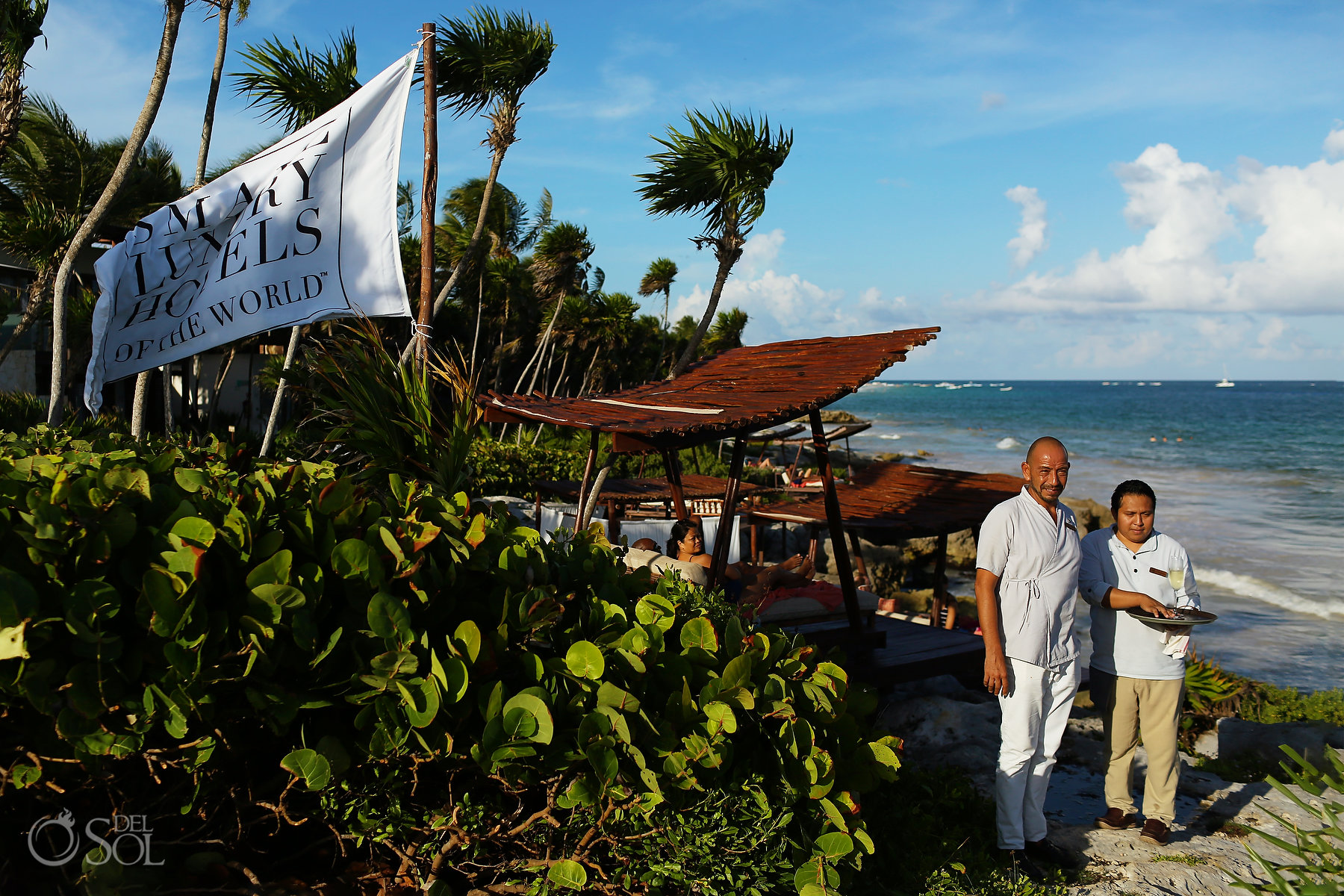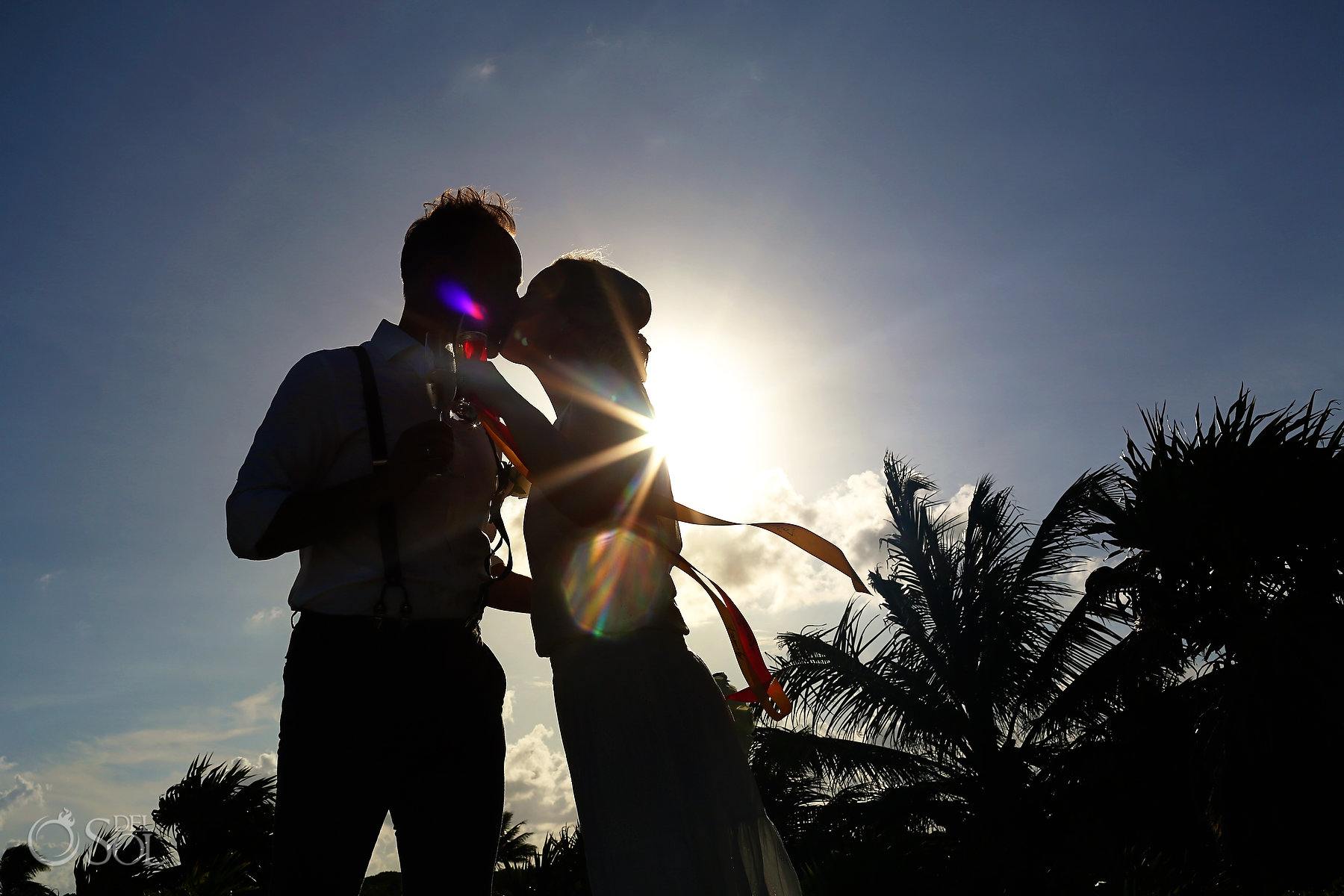 Del Sol: We also looooved getting into the secret bay next door with the 2 of you that was a highlight!
It was a privilege to do wedding pictures in that scenery together with such a professional photographer like Polly. Polly was just great! She actually made our day an even more positive memory."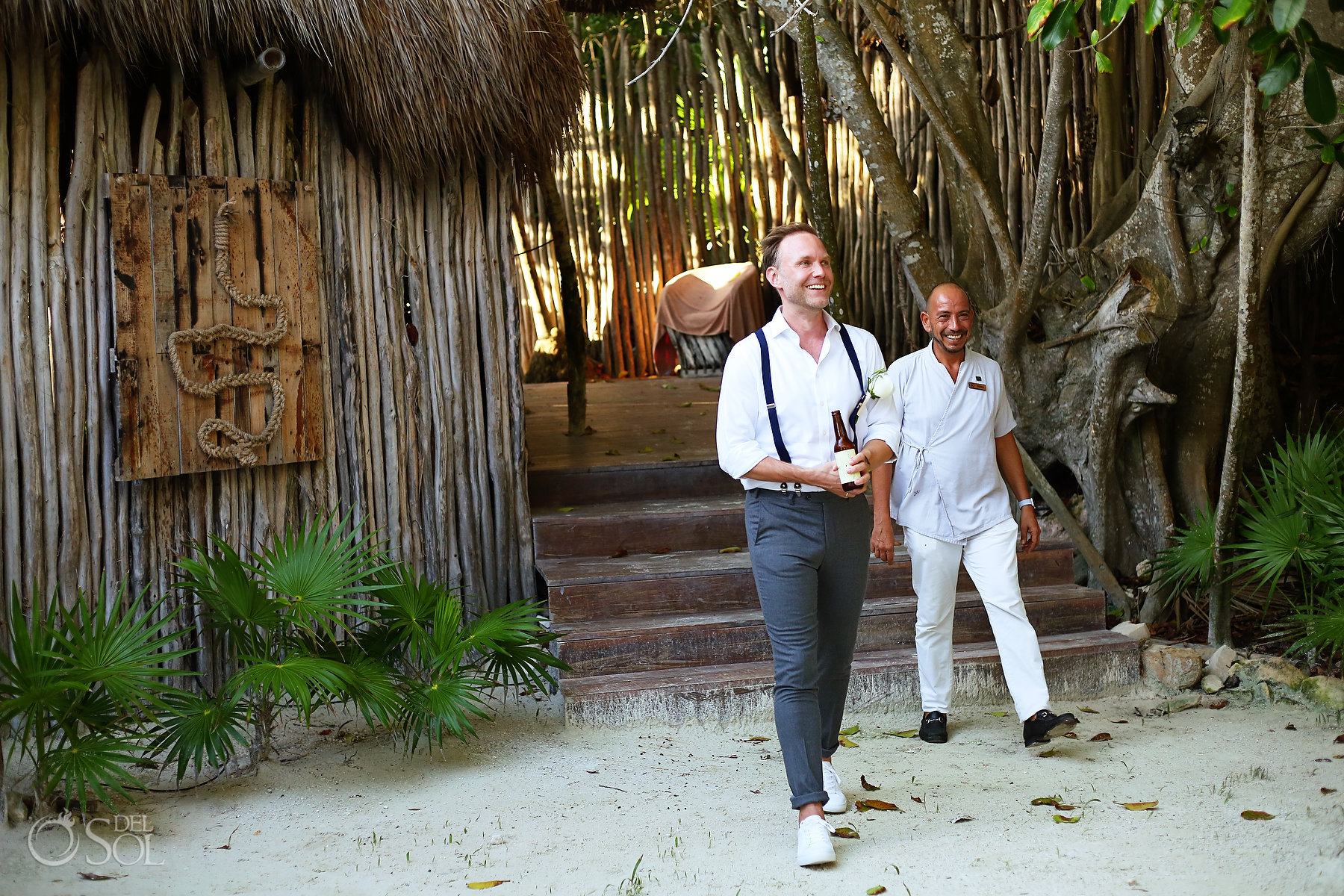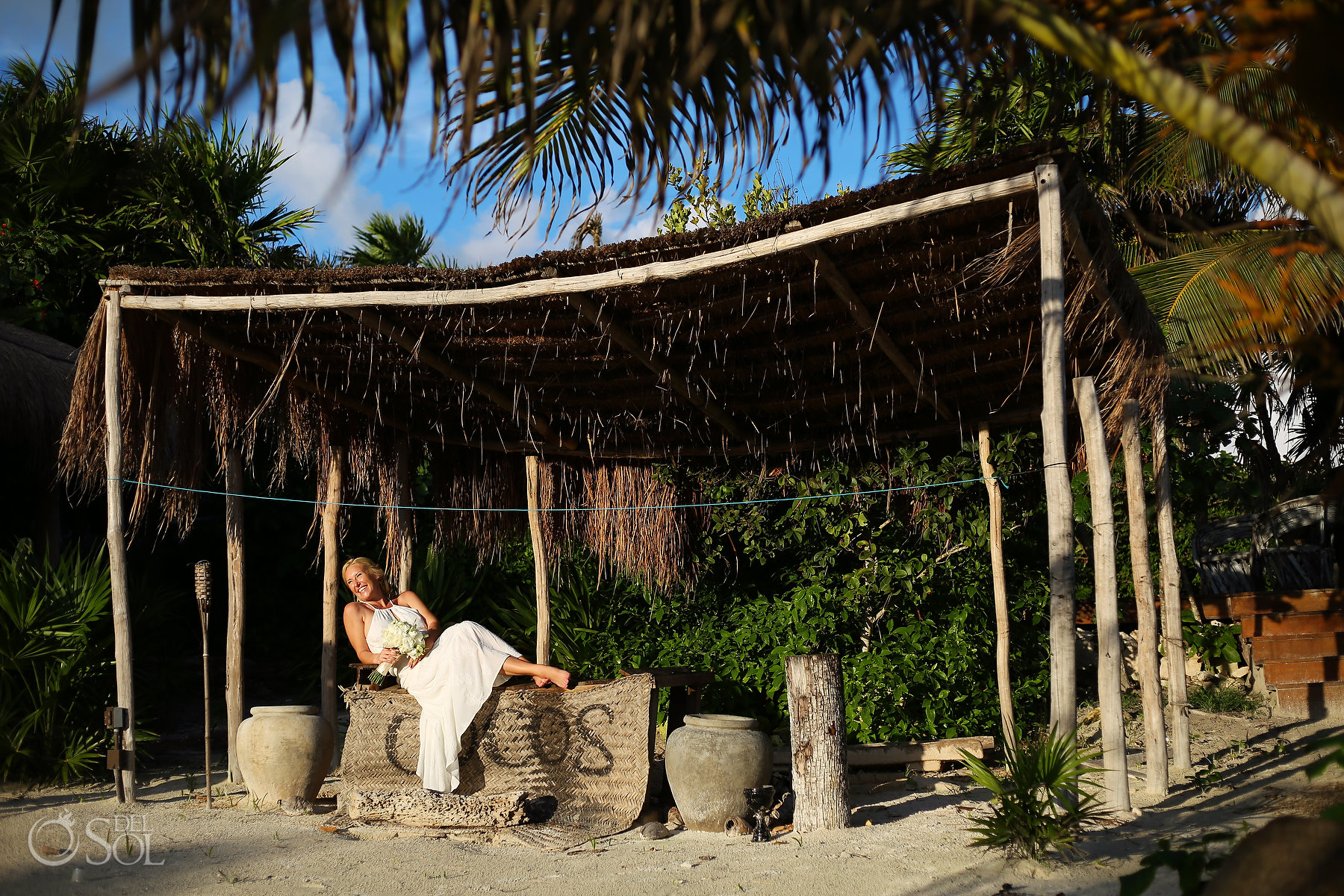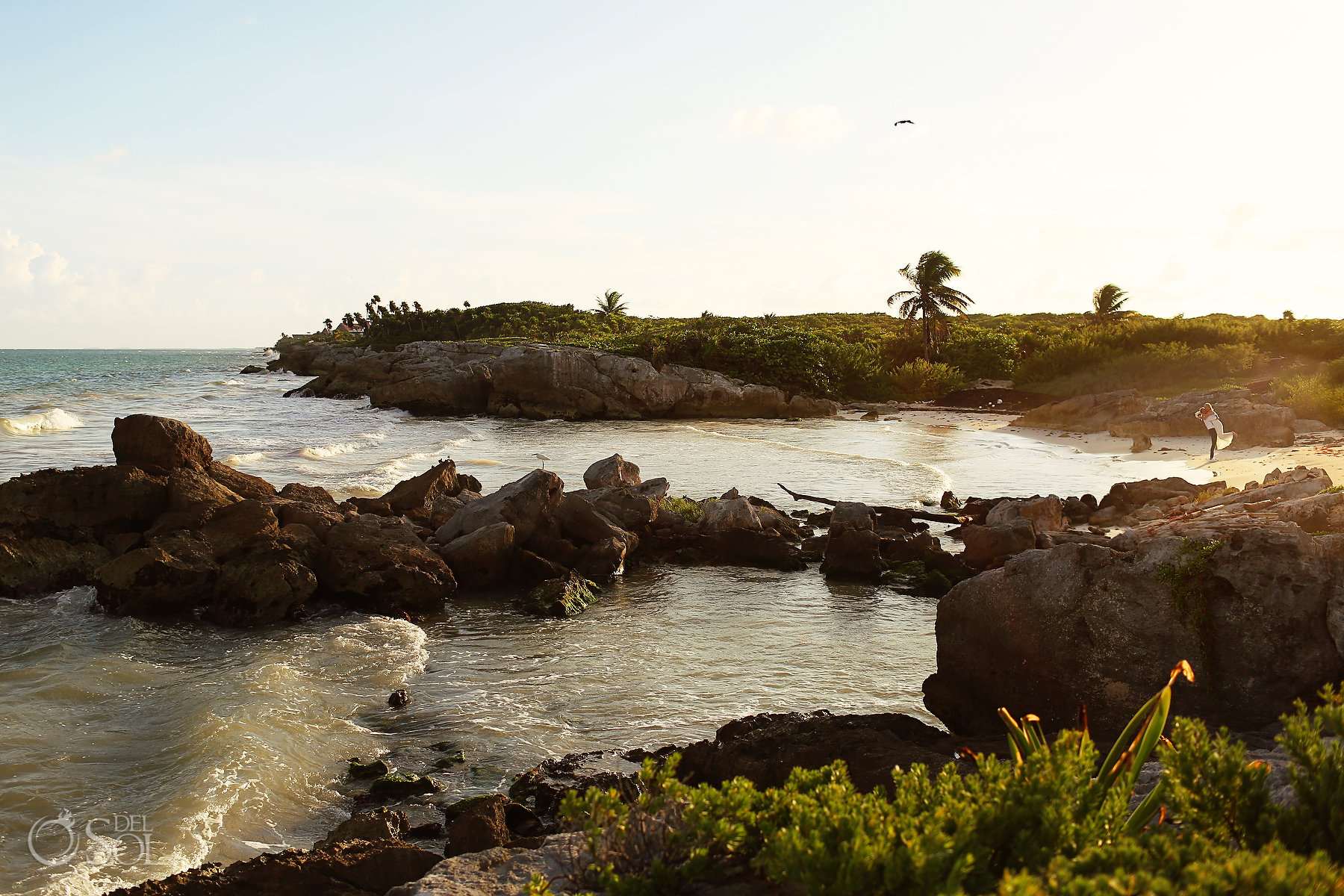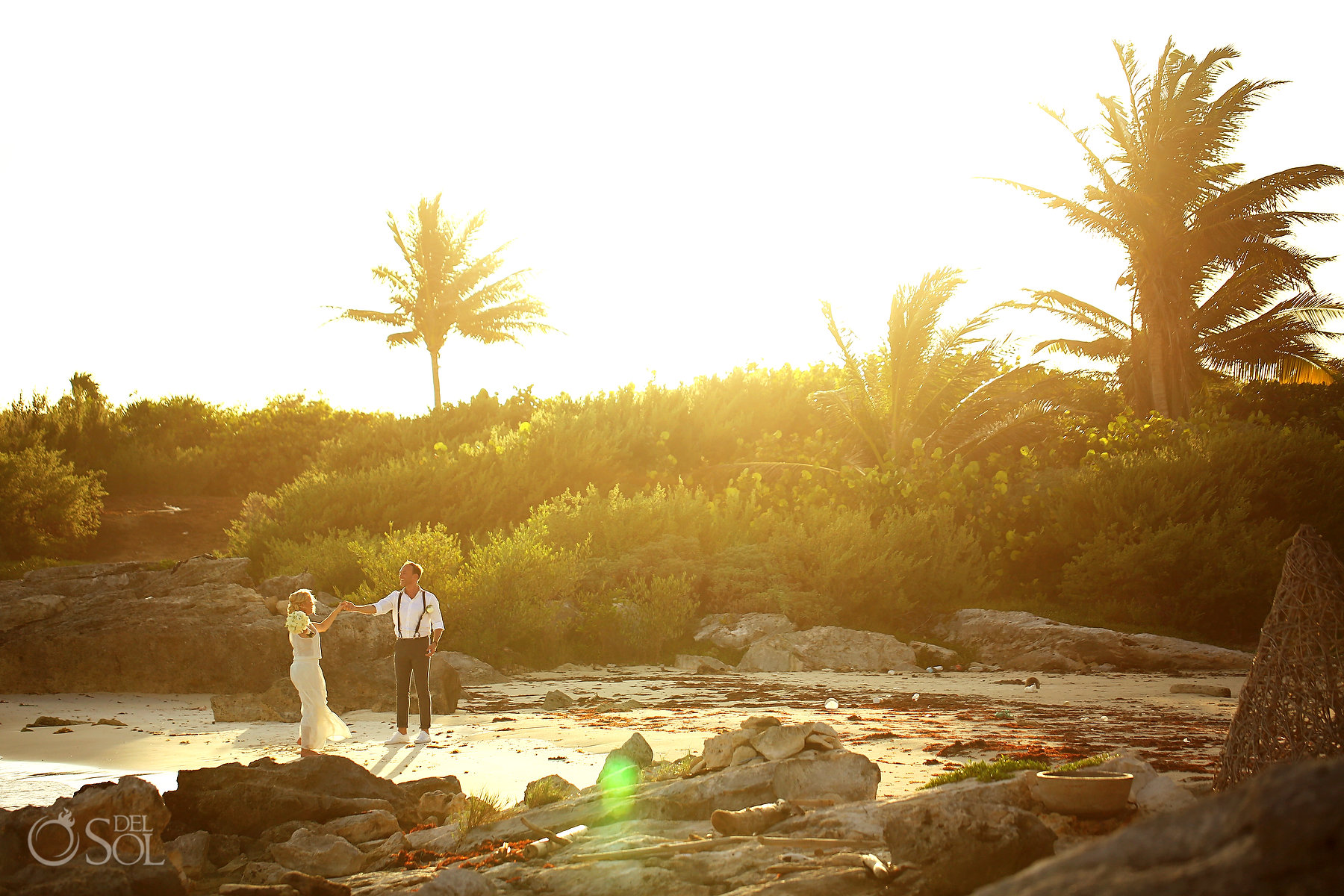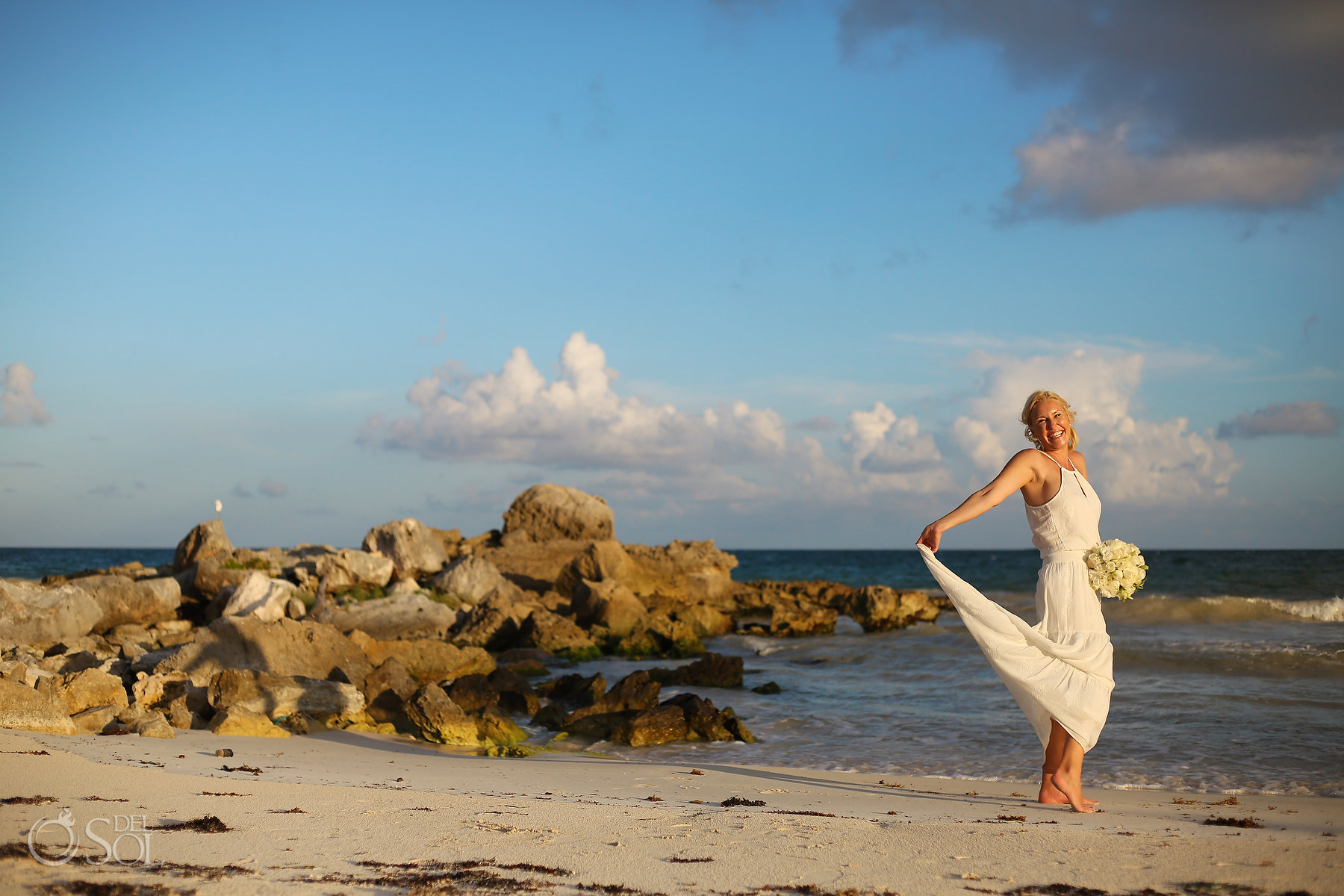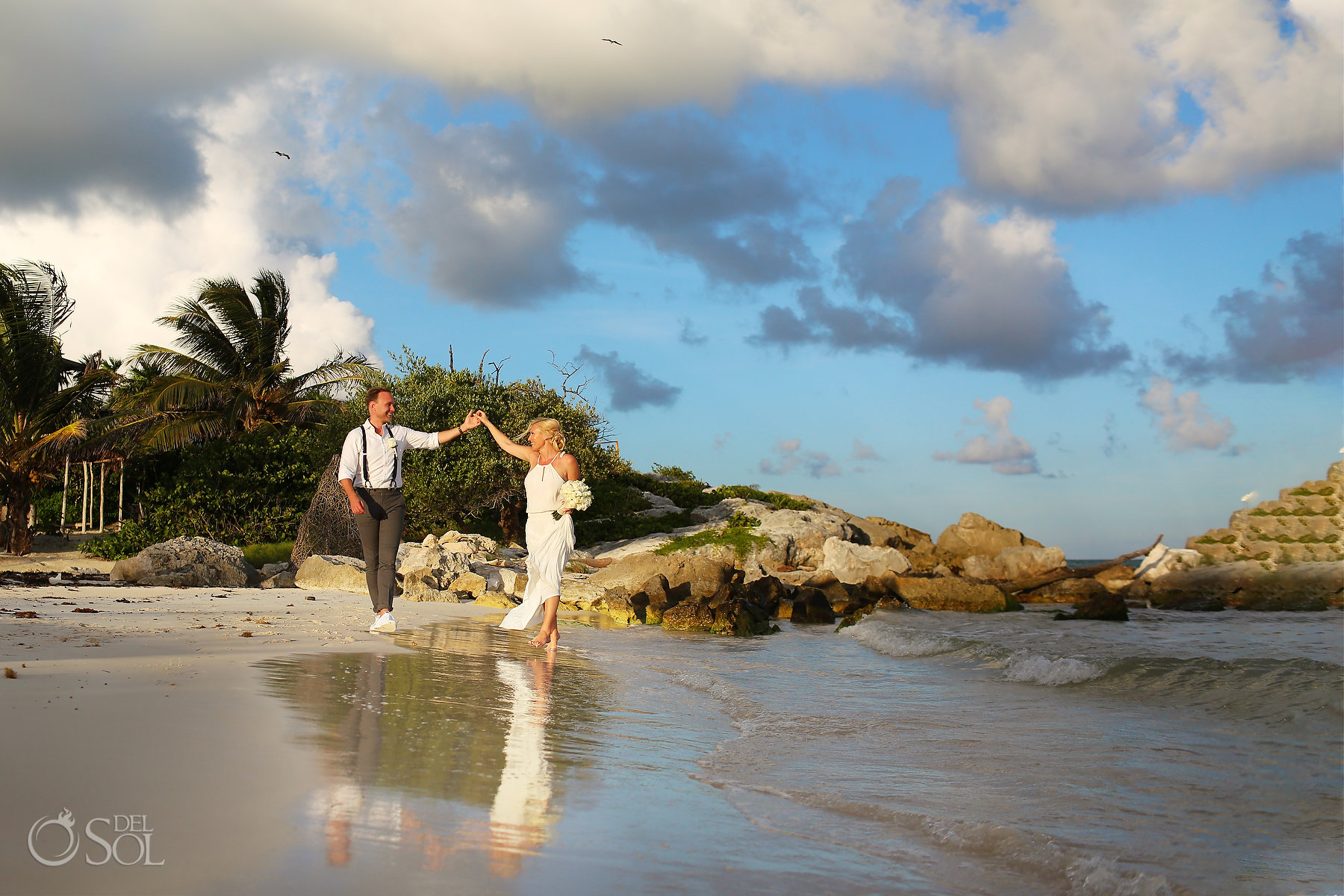 Del Sol: We believe that the experiences we have in our lifetime make us the people we are… How do you think your Mexican elopement experience will fit into your legacy as a couple?
"For sure out Tulum elopement was one of the easiest and most beautiful days in our life."
"It also taught us that sometimes it is okay to just let go and "go with the flow" while the other one continues arranging all the things he or she needs and wishes. In the end, we both loved every second and would not change a thing!"