Simple tips to Elope in Mexico
"Travel is something that is very important to Kevin and I and why we chose to elope in Mexico. We want to experience different countries and cultures. We want to grow together while learning together."
Tessa and Kevin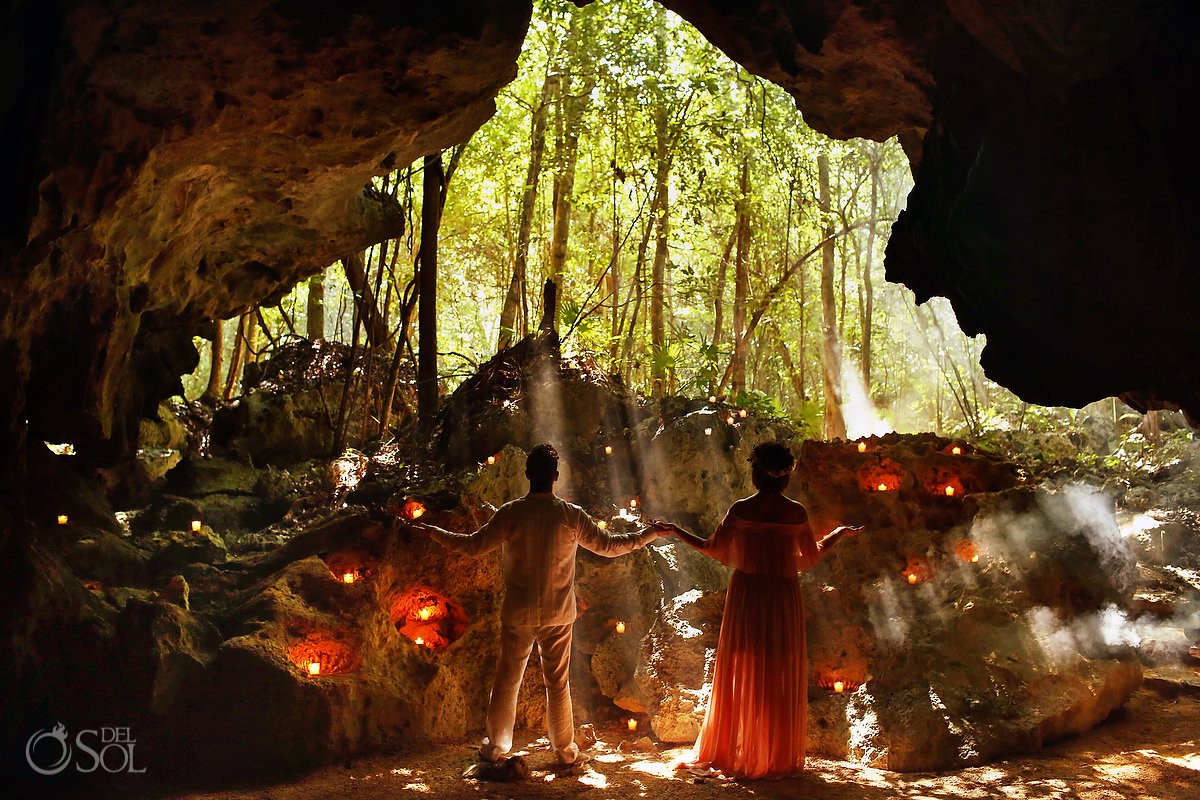 If you are planning to Elope in Mexico, we recommend that you consider a few options.
Choose one of our private cenote locations that is basically the "Cathedral of the earth".   These are natural sinkholes or underground rivers that the ancient civilization of the Mayans considered the cenotes portals to their gods and a way to the heavens.   The locations are known for their epic natural beauty, peaceful and romantic connection to the earth, as well as cultural significance to the locals and the Mayans who first lived in these regions.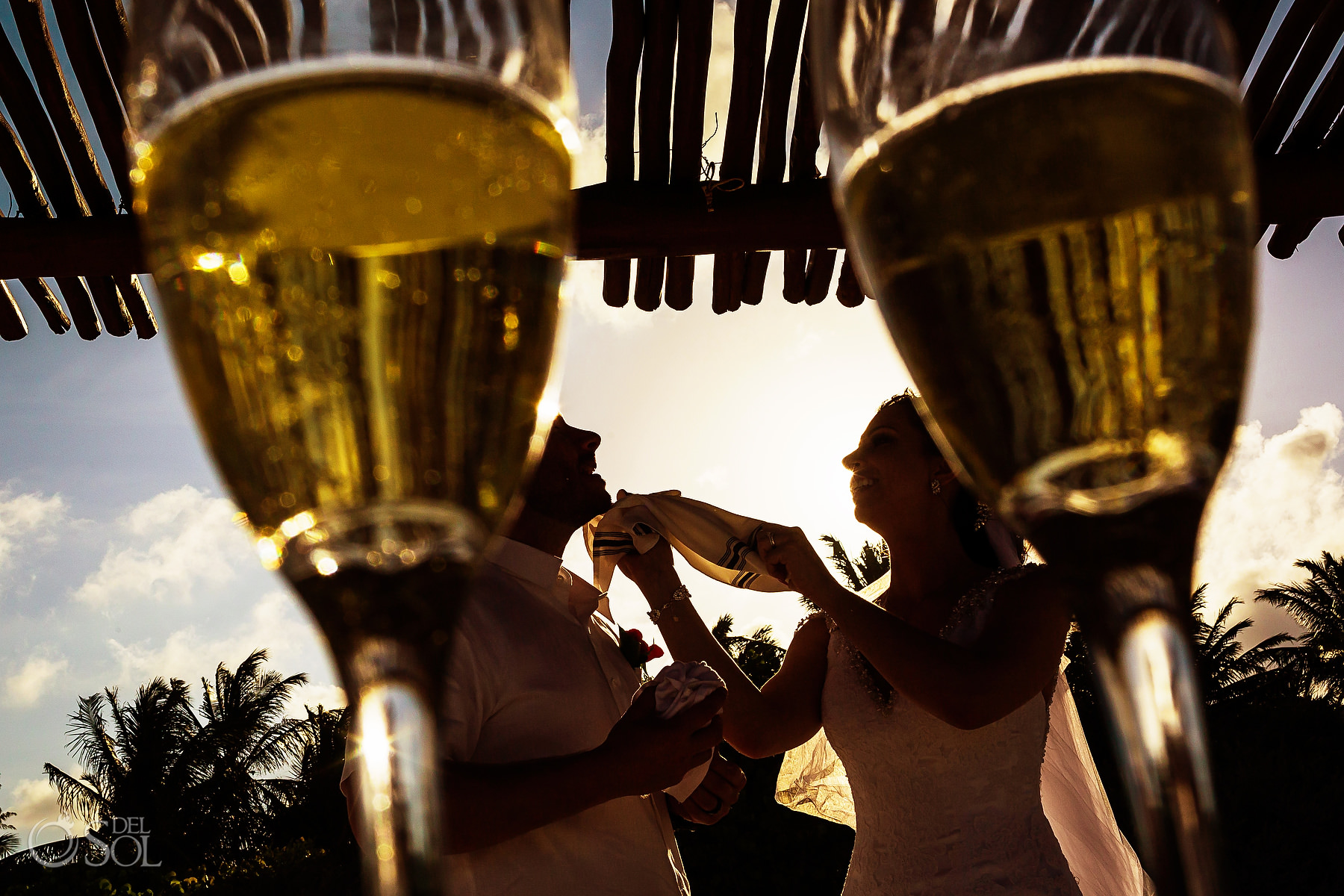 We also recommend researching private villas or finding locations that represent you as a couple or the small group of family and friends attending.  Villas can offer many amenities and details that you can't get in a hotel.  Mainly, privacy and intimacy will be some of the factors to consider when booking all-inclusive vs a boutique villa or private home.   We are happy to make recommendations as to location.
We recommend booking a location between Playa del Carmen and Tulum Mexico.  Please, consult with us so we can go over the plan, and details, and let us explain the significance of a Del Sol Photography cosmic ceremony.
Top tips * Besides the fact you have the opportunity to be celebrated as a couple who is buying experiences and traveling for love together…
 Eloping in Mexico can be way more personal and intimate, allowing you to focus and develop your relationship vs all the tons of hours invested in the logistics and expectations of a traditional wedding.
You can choose an elopement with a small group of close family and friends and guarantee you can spend quality time with each one of them and hug their necks.
Eloping is simply less stressful than planning a big traditional wedding at home.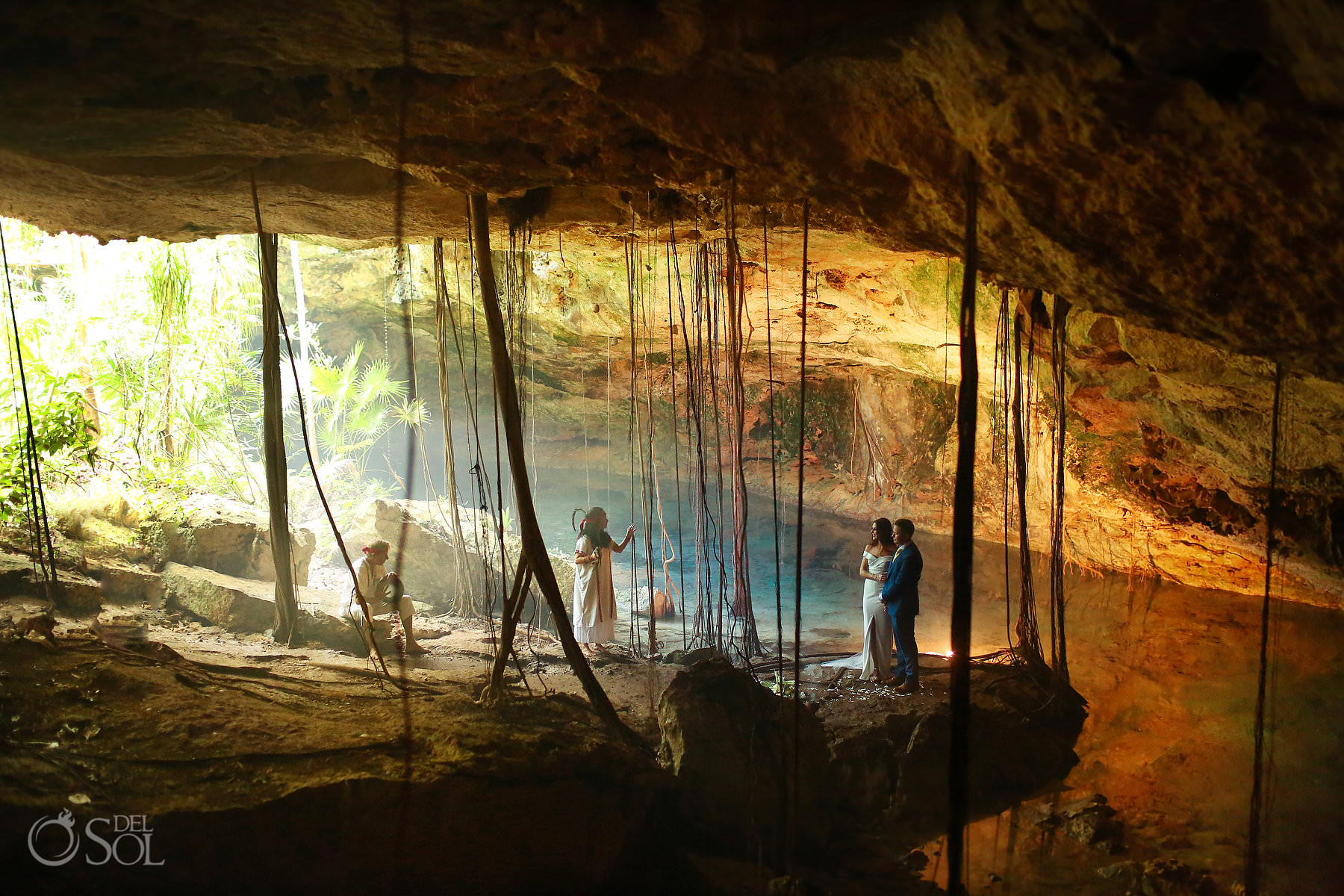 You can create a more personalized version of your own love story, done your way.
 Travel and share the wedding with your closest friends and family and combine it into a vacation…Everybody wins.
 Mixing adventure with travel, invest in experiences, not things.
 Imagine saving 50-100 USD per plate for your 50+ guests at home vs investing that money into you both and the experience.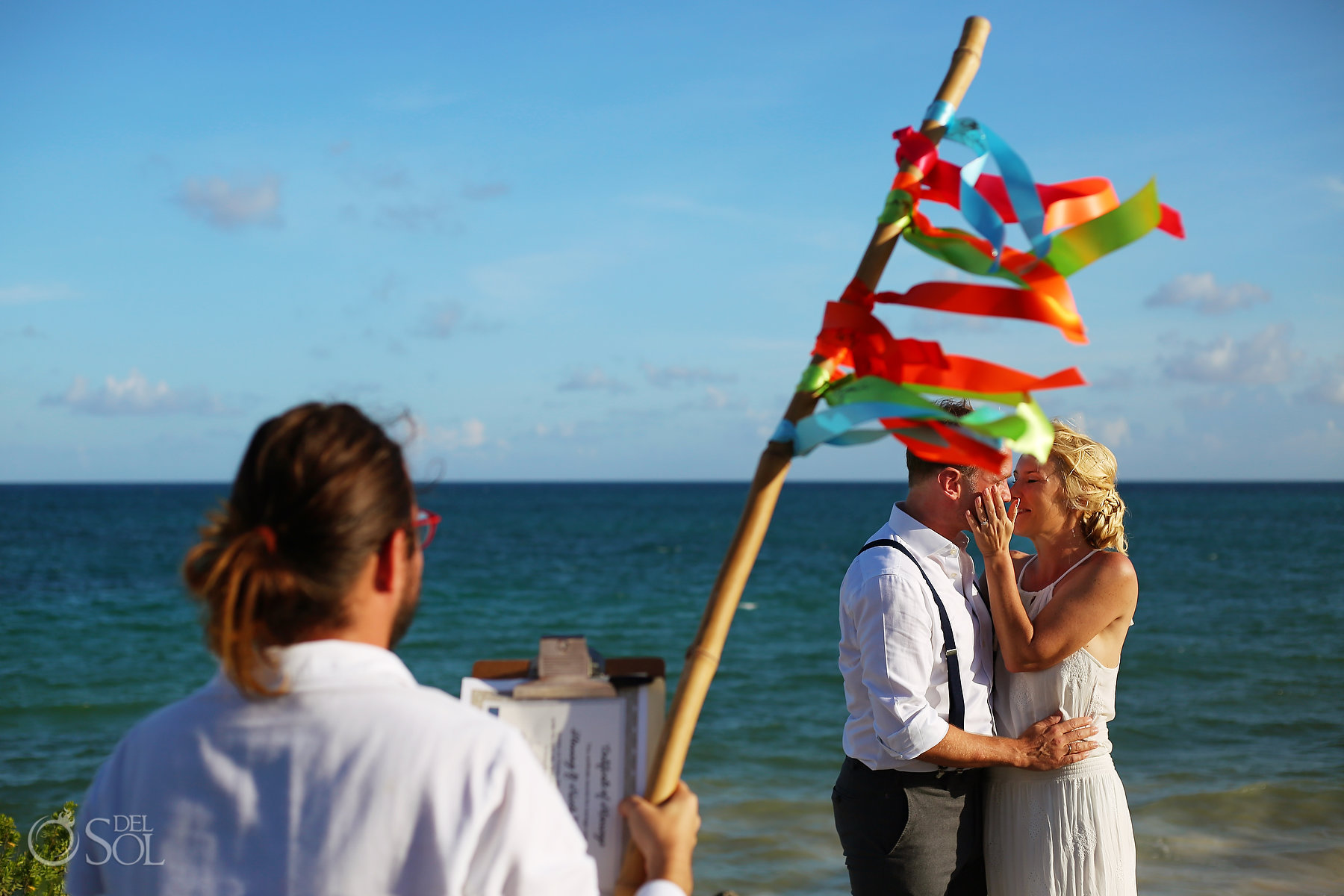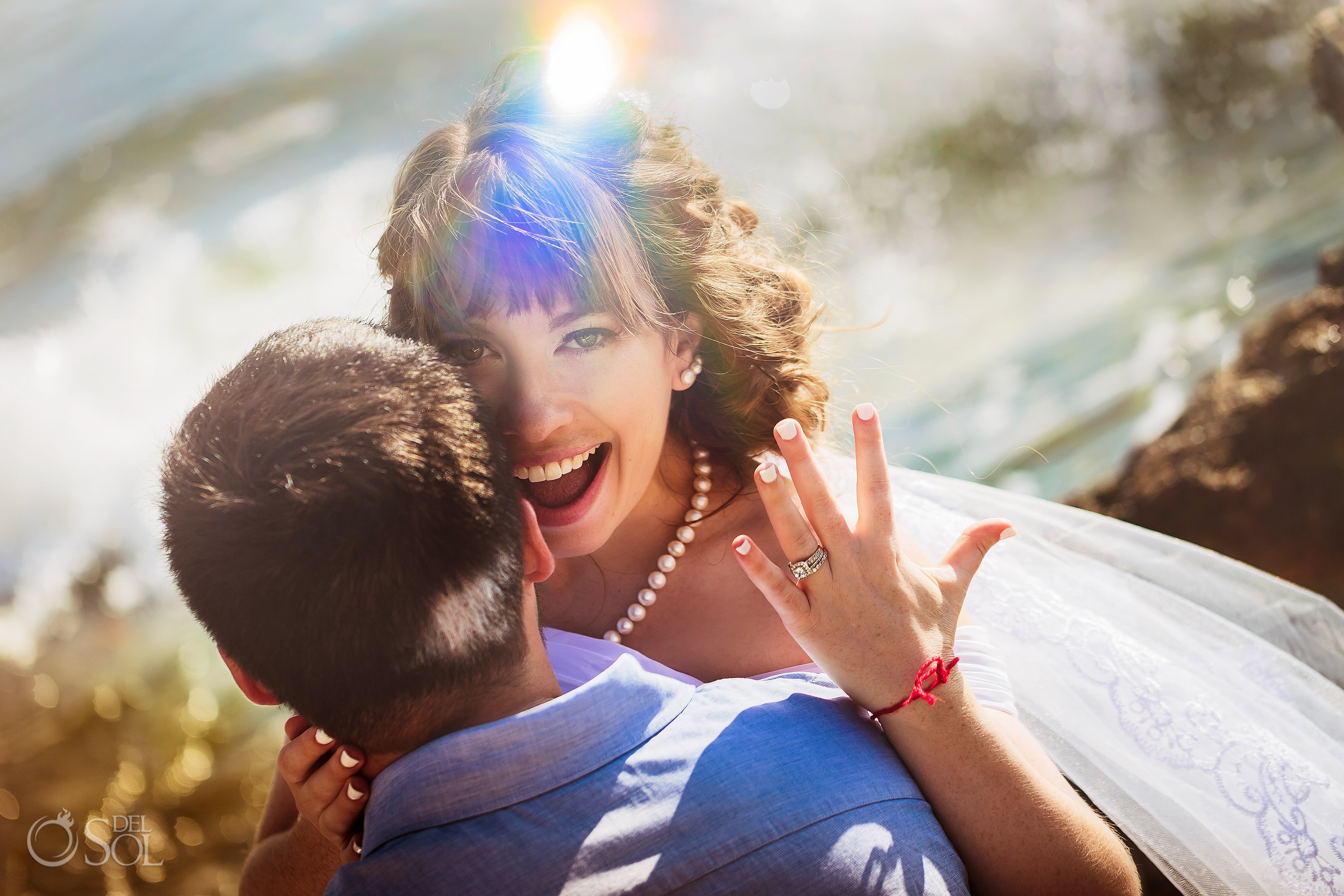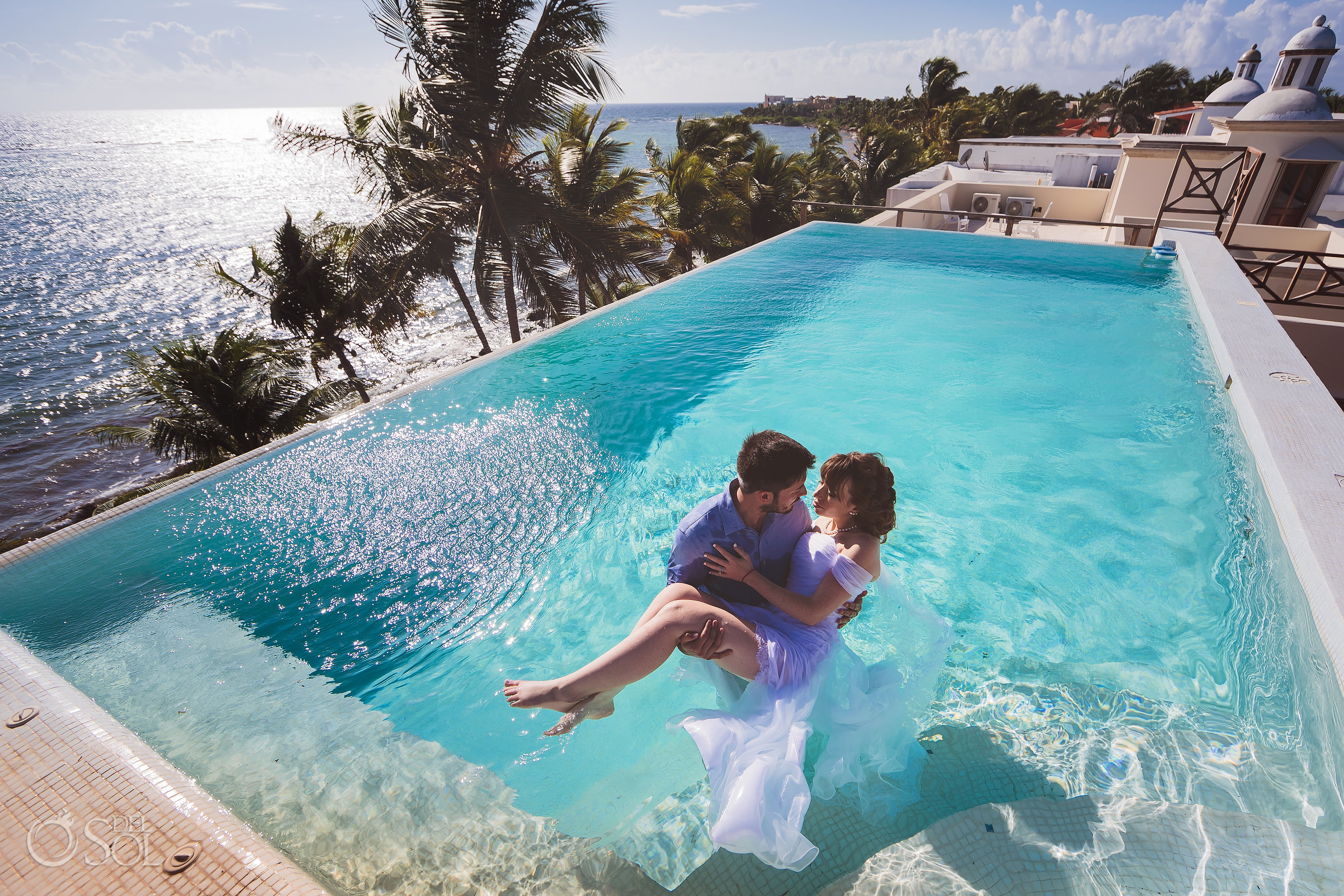 You both embrace the ability to design an experience that is more personal to the couple and unique for the relationship.
 You can choose a location in the natural world that has a special meaning to each other vs something more traditional, like a church or a ballroom, specifically in nature.
Eloping generates a huge cost savings.  Average weddings of 50+ guests in the USA have cost upwards of 30K USD or more, depending on so many other factors and eloping in Mexico can reduce costs and keep you out of debt.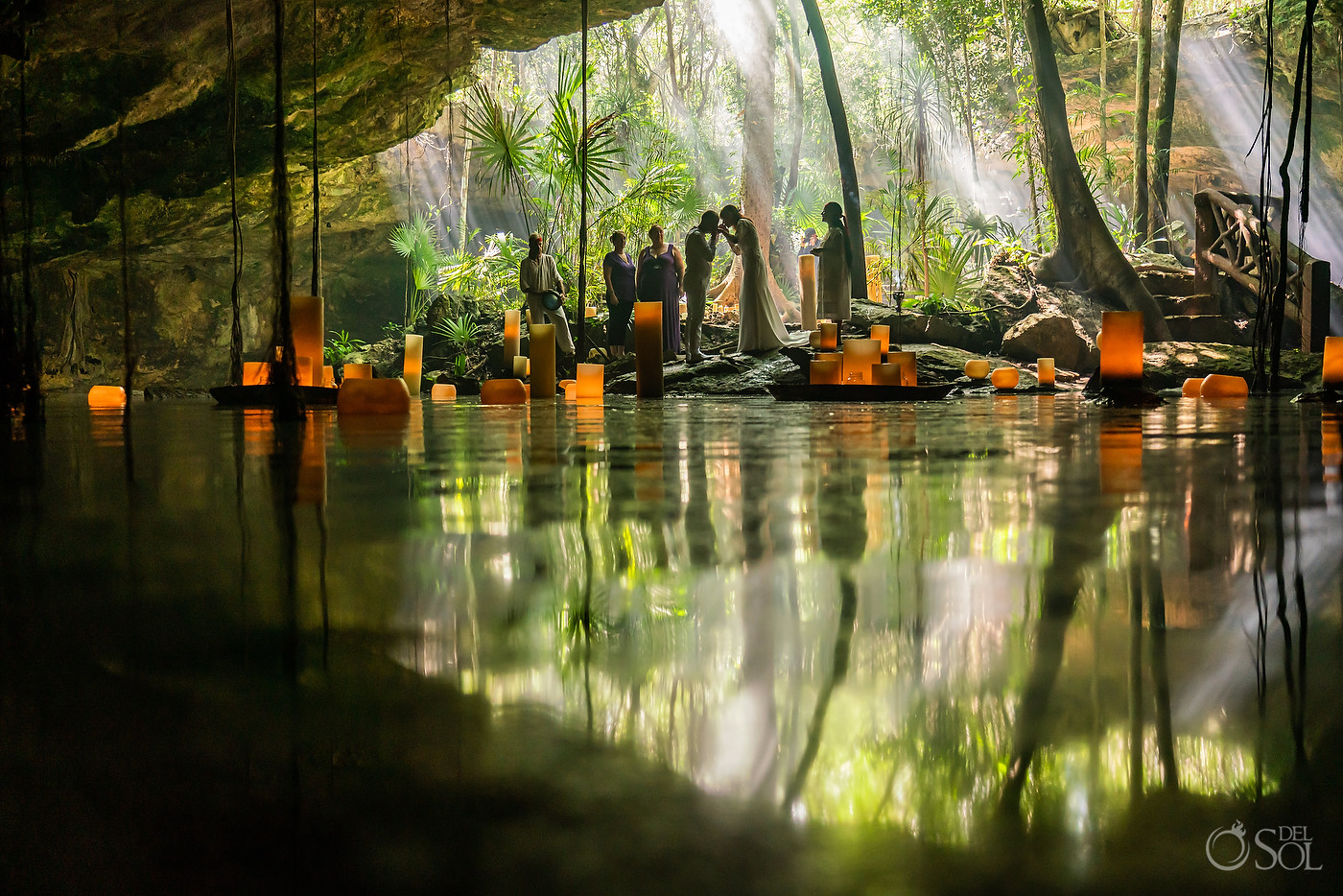 "We would tell any couple thinking of eloping and going to Mexico to make it happen. Enjoy the memories of a truly unique experience.  Another miracle was being surrounded by nature. The amazing beauty of the cenote with no one else around and let's not forget our sighting of a beautiful Mot Mot bird – another miracle!  We are beyond happy with our incredible experience. Everyone from Del Sol Photography was exceptional making our day a true miracle. We felt like we were among family and friends." – Luis + Diana